The first 150 people to go through the gates on day one this year were given a voucher for one free drink at the festival courtesy of a Mr Paul Heaton – an ex-Housemartin and Beautiful South frontman. Lovely gesture. Cheers!
2023 was the fifth year of Neighbourhood Weekender, which kicked off in 2018 and missed a year in 2020 for obvious reasons. This magazine popped its NW cherry last year, as you can read all about in our "Live Zone".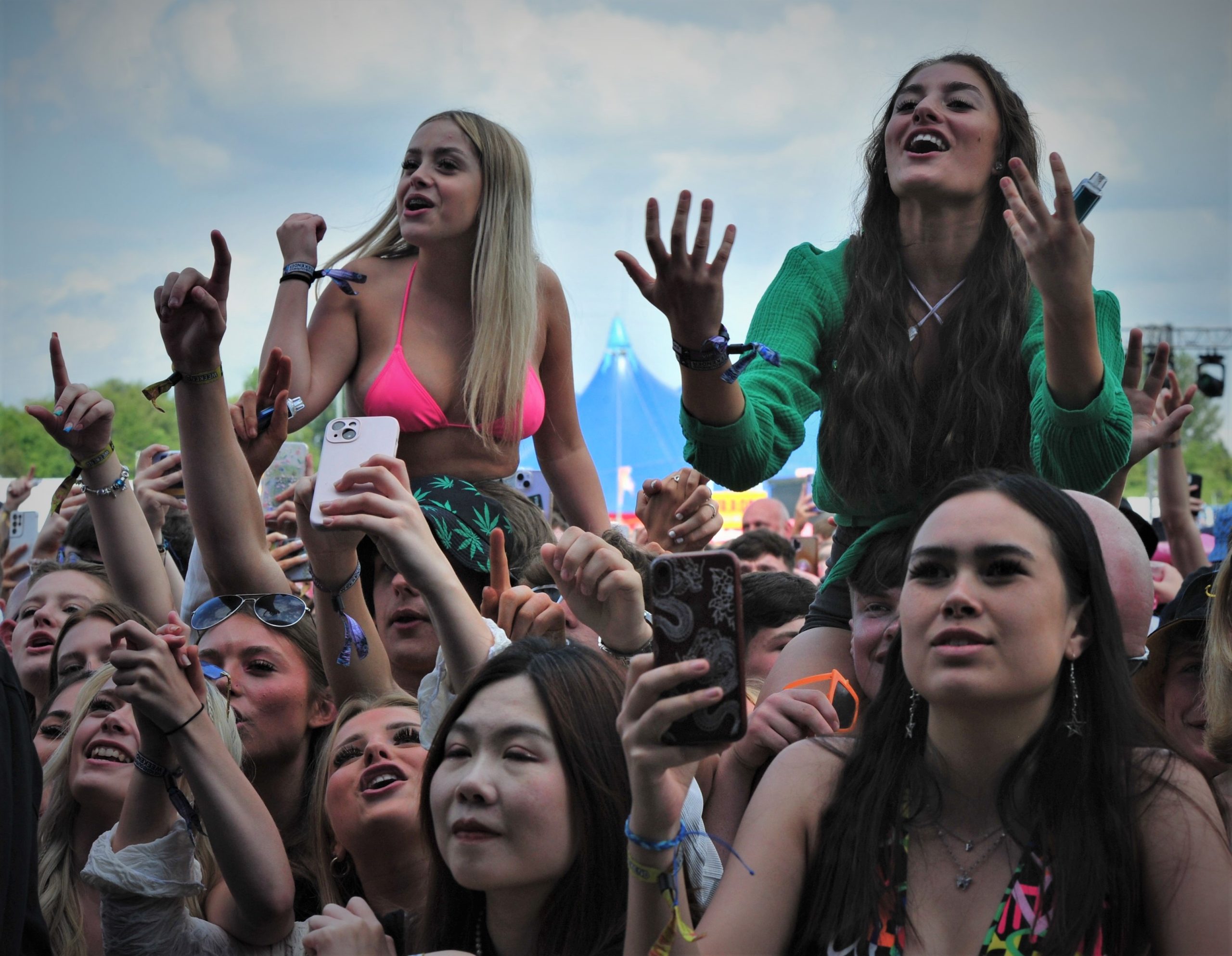 This year's line-up featured three stages again, with day # 1 main stage headliner Paul Heaton – and guest singer Rianne Downey replacing a poorly Jacqui Abbot – Big Top headliners The Wombats, and The Goa Express closing the Viola Beach stage.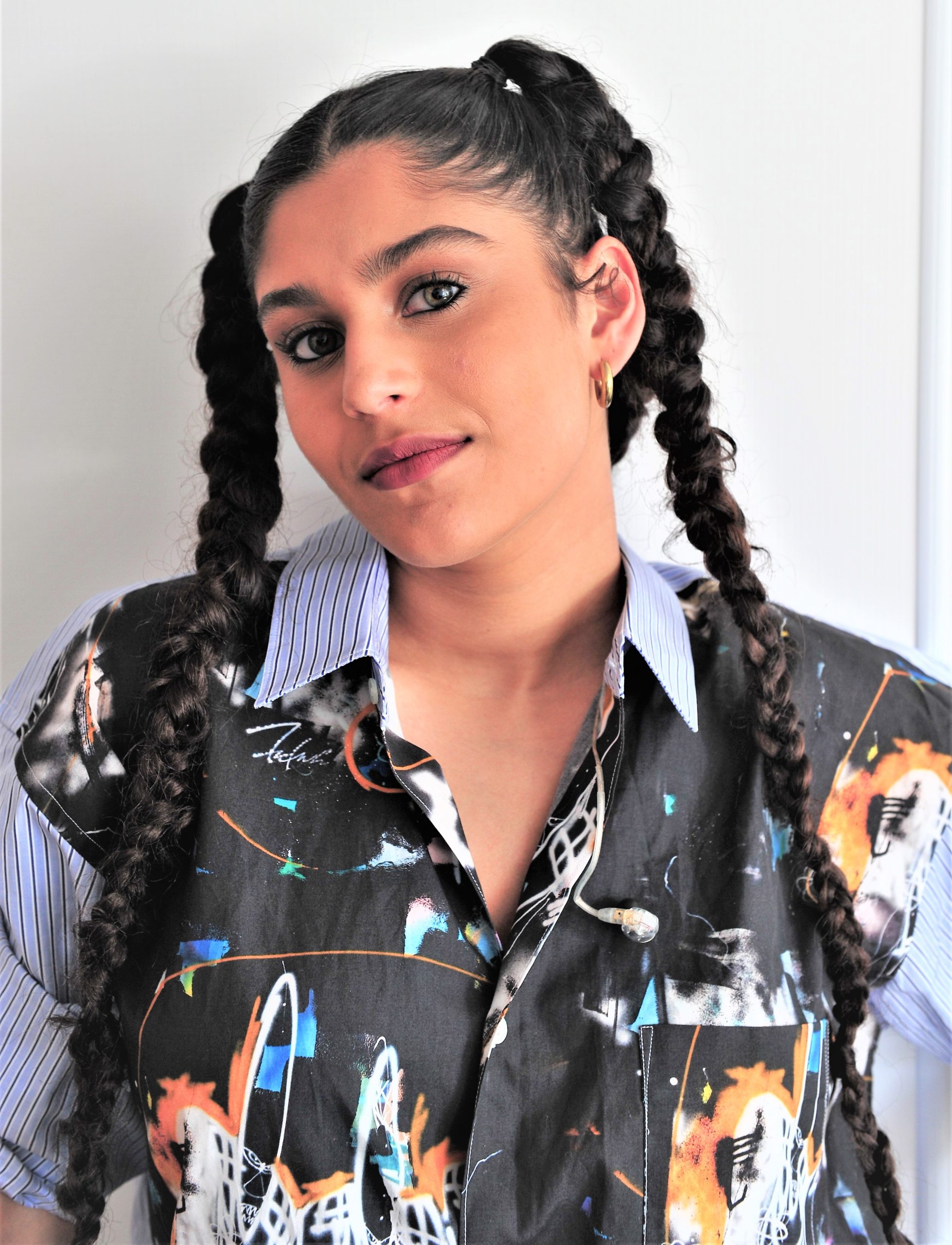 Day # 2 headliners Pulp on the main stage playing their first concert since their latest reunion. Pop star and The Voice coach Anne-Marie topping the bill in The Big Top and Corella closing the Viola Beach stage on day # 2.
The find of the festival, sure to be signed to a record label imminently and to go on global success, is 17-year-old Australian artist Jacotene. A real WOW! moment to catch her on the Viola Beach stage on Saturday.
Impossible to pigeon-hole her unique style, she is a little pocket rocket, full of beans, full of energy, a cheeky way about her and a smile to melt ice. Incredible performance.
Bags of confidence, great voice and strong self-penned songs from this precocious and hugely talented 17-year-old.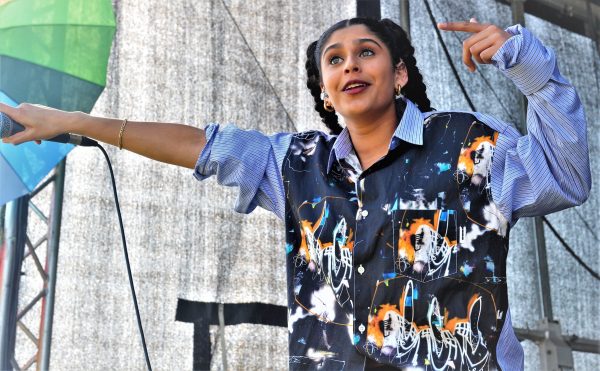 On day #1, I managed to get to see the wonderful Brooke Combe who opened the main stage in fine style. She was on the smallest stage, Viola Beach, last year and I wrote then how she deserved a main stage place this time.
Check out our interview and photo shoot with Brooke from last year's festival in our "Features Zone." We tipped her for big things back then and based on her latest performance, we stand by that.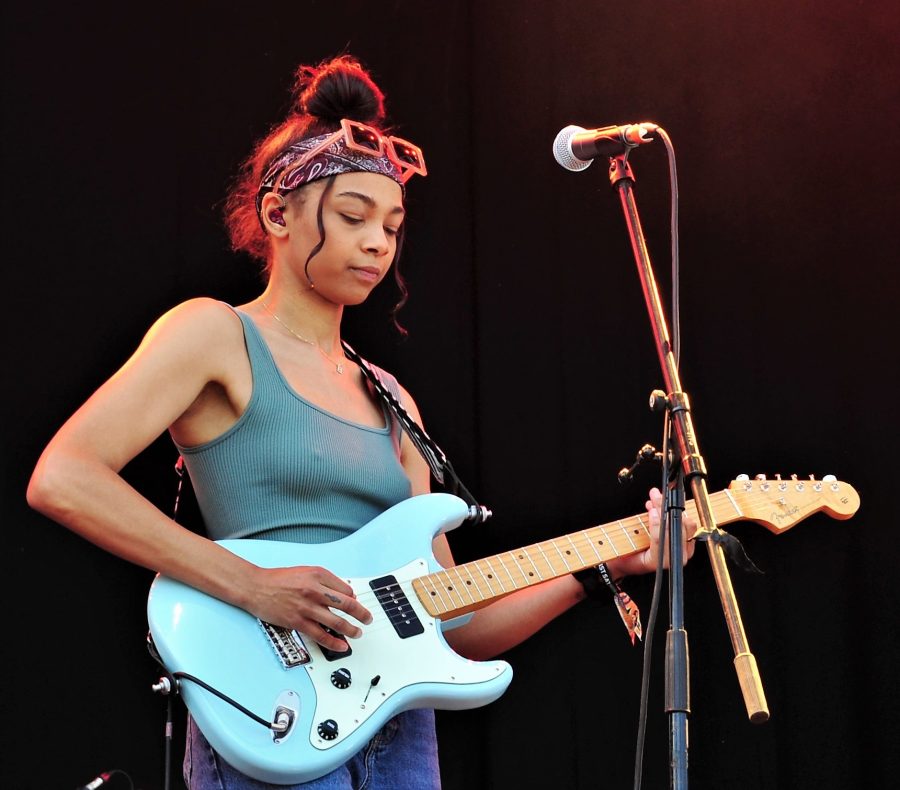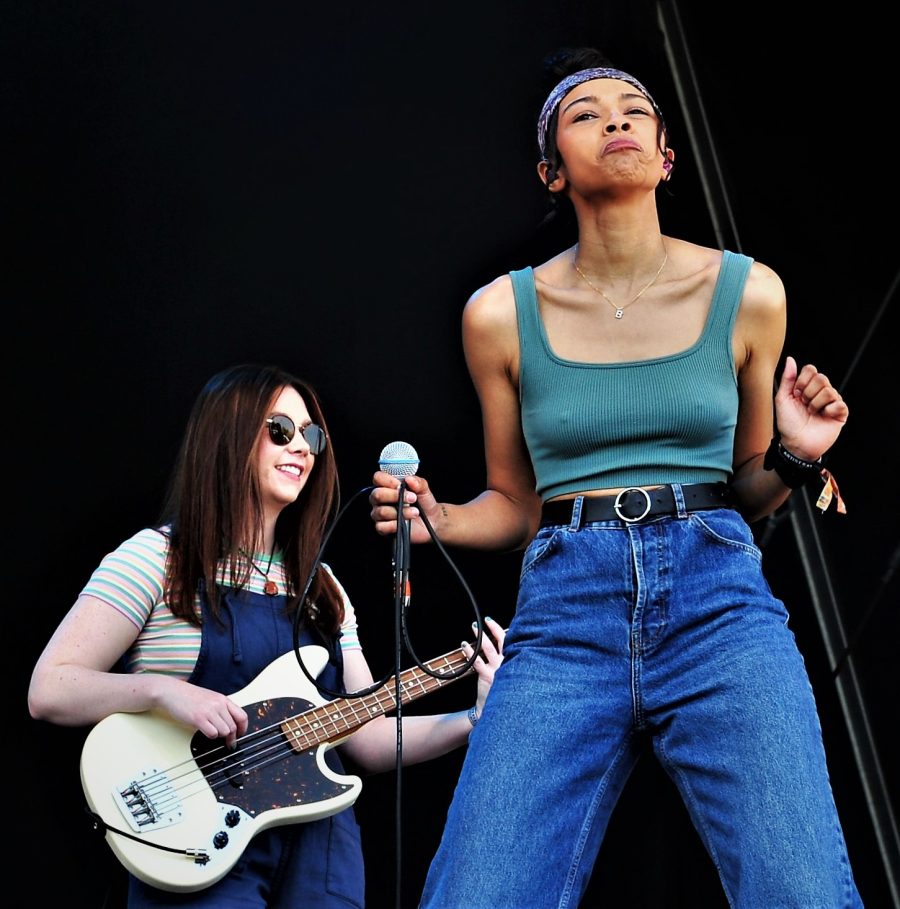 For me, the best act of the festival was Self Esteem's stunning theatrical performance on the main stage on Sunday, directly before Sheffield's Brit Pop legends Pulp. Sheffield lass Rebecca Lucy Taylor aka Self Esteem, perhaps channeling a touch of Madonna from her 'Blonde Ambition' tour days, Self Esteem's set was utterly magnificent.
Her star most definitely still on the ascent and her performance worthy of a headline slot on any main stage at any festival. Future arena-filler. Mesmerising to watch and her voice is spot on. Strong songs, and she and her dancers look fabulous in their baggy white suits, the dancers adding huge value to the visuals. Love the sci-fi sunglasses.
Not sure who choreographed the routines, but hats off to them. Rebecca and the dancers have palpable chemistry between them and that adds value to the show. Self Esteem has recently been honoured in her native Sheffield by having a one million pound bus named after her, and her name and photos plastered all over it. She even got to drive it (off-road!).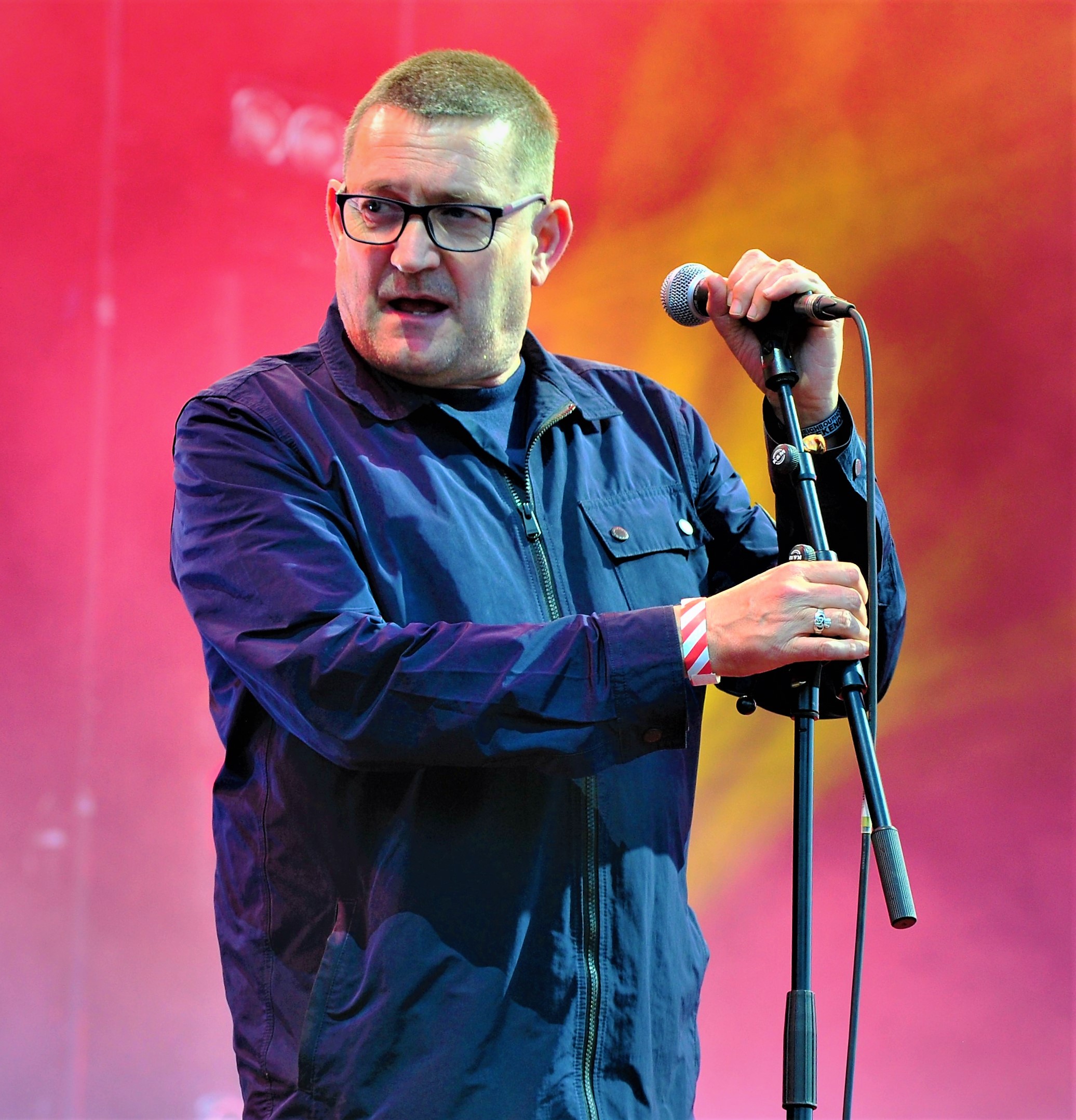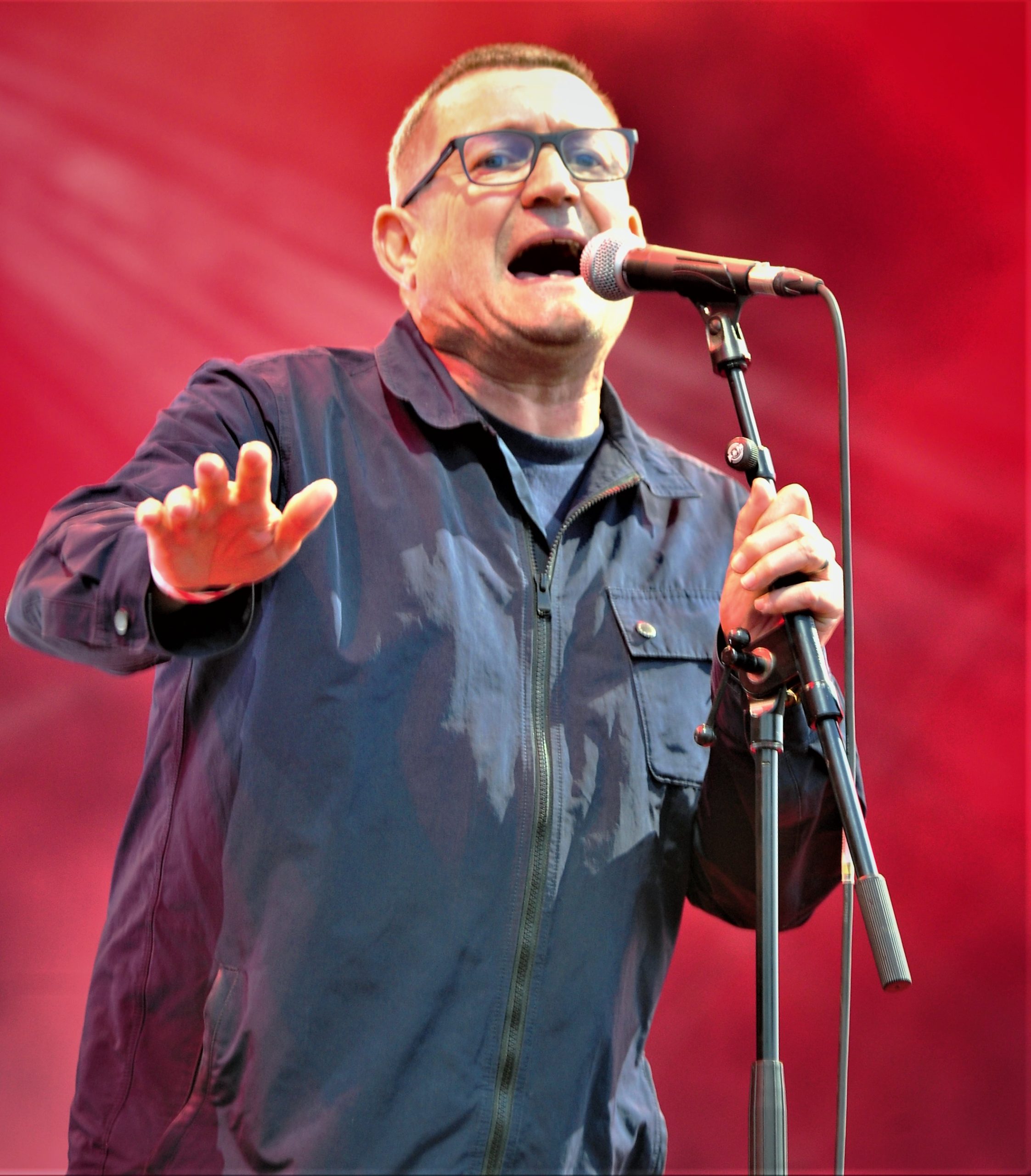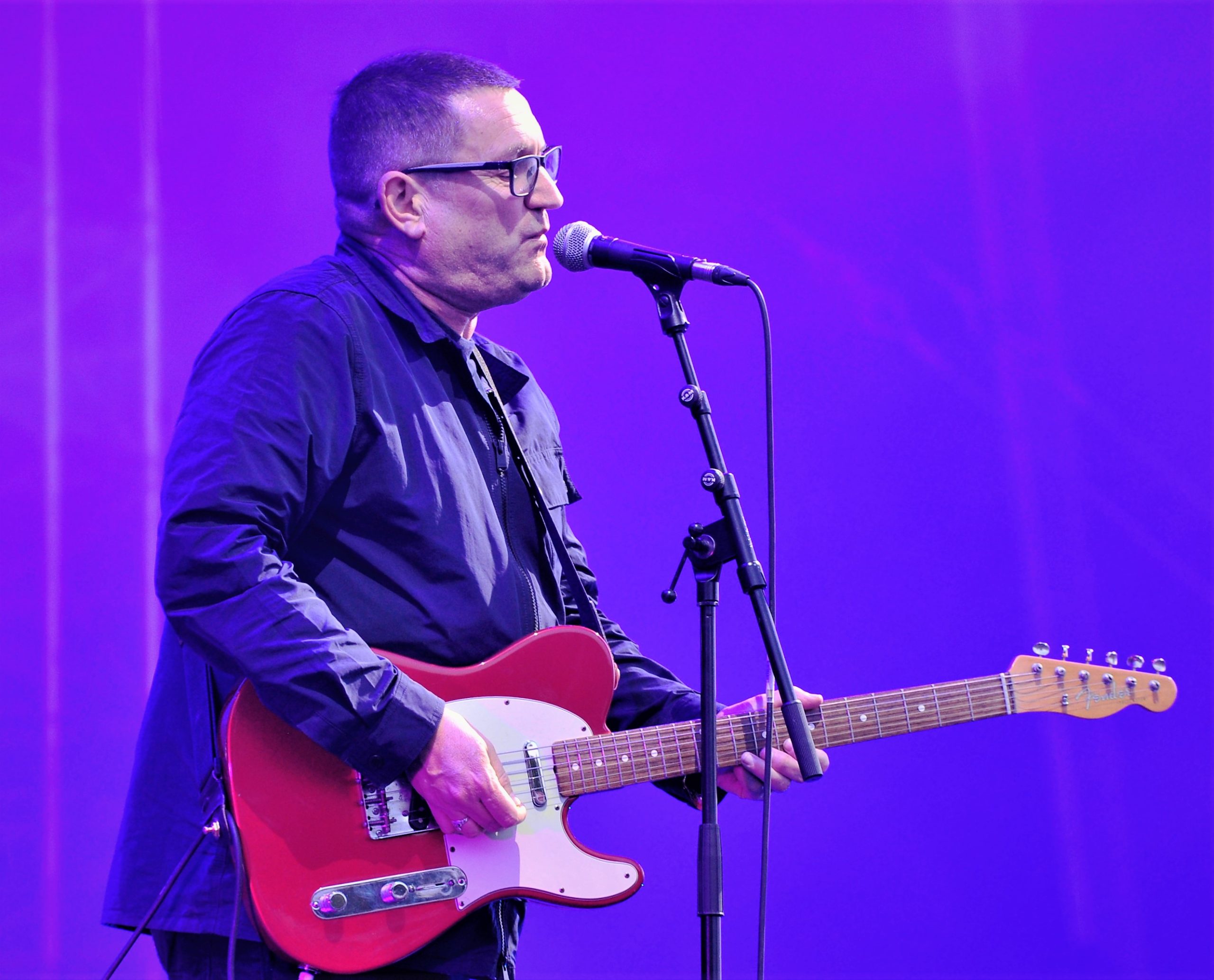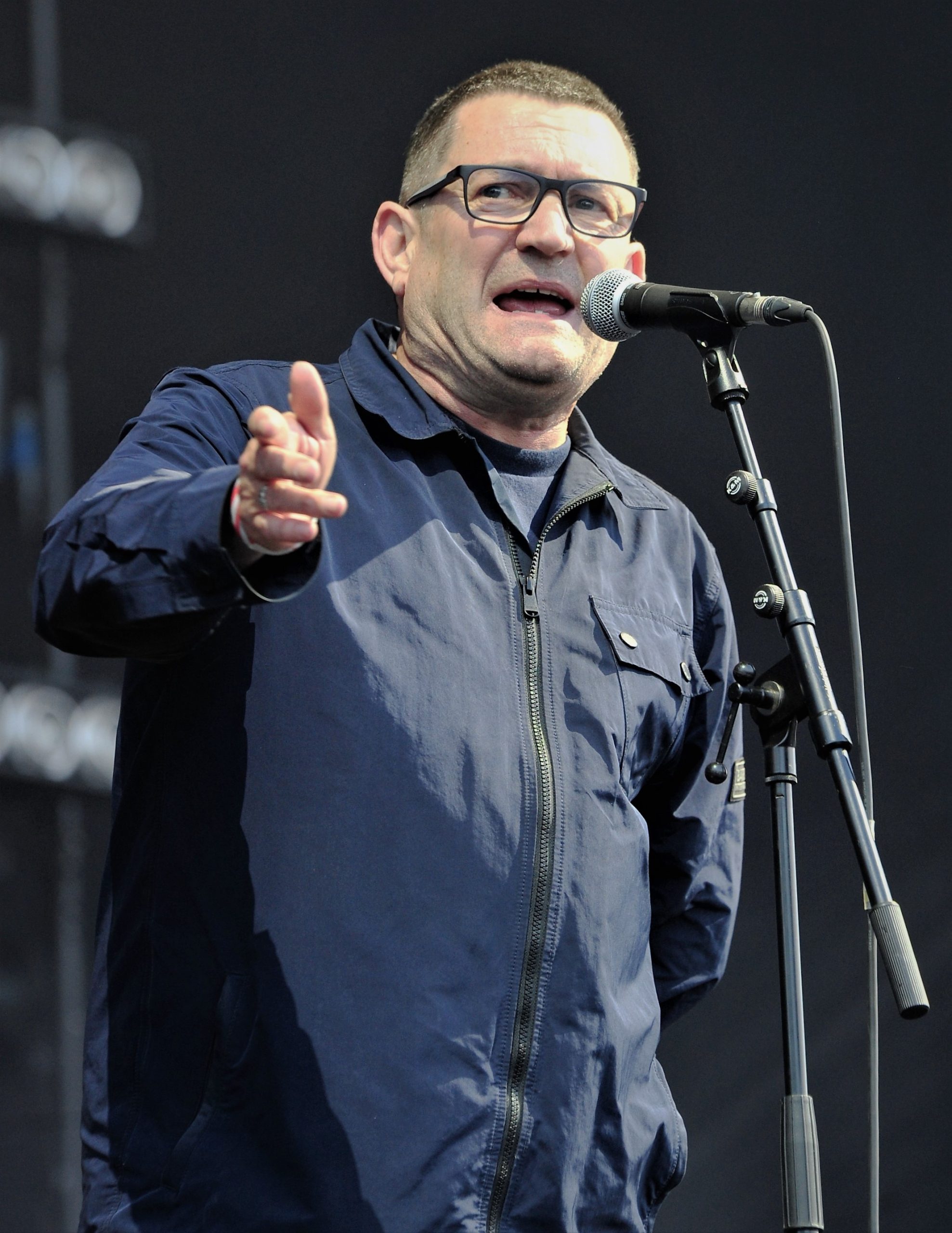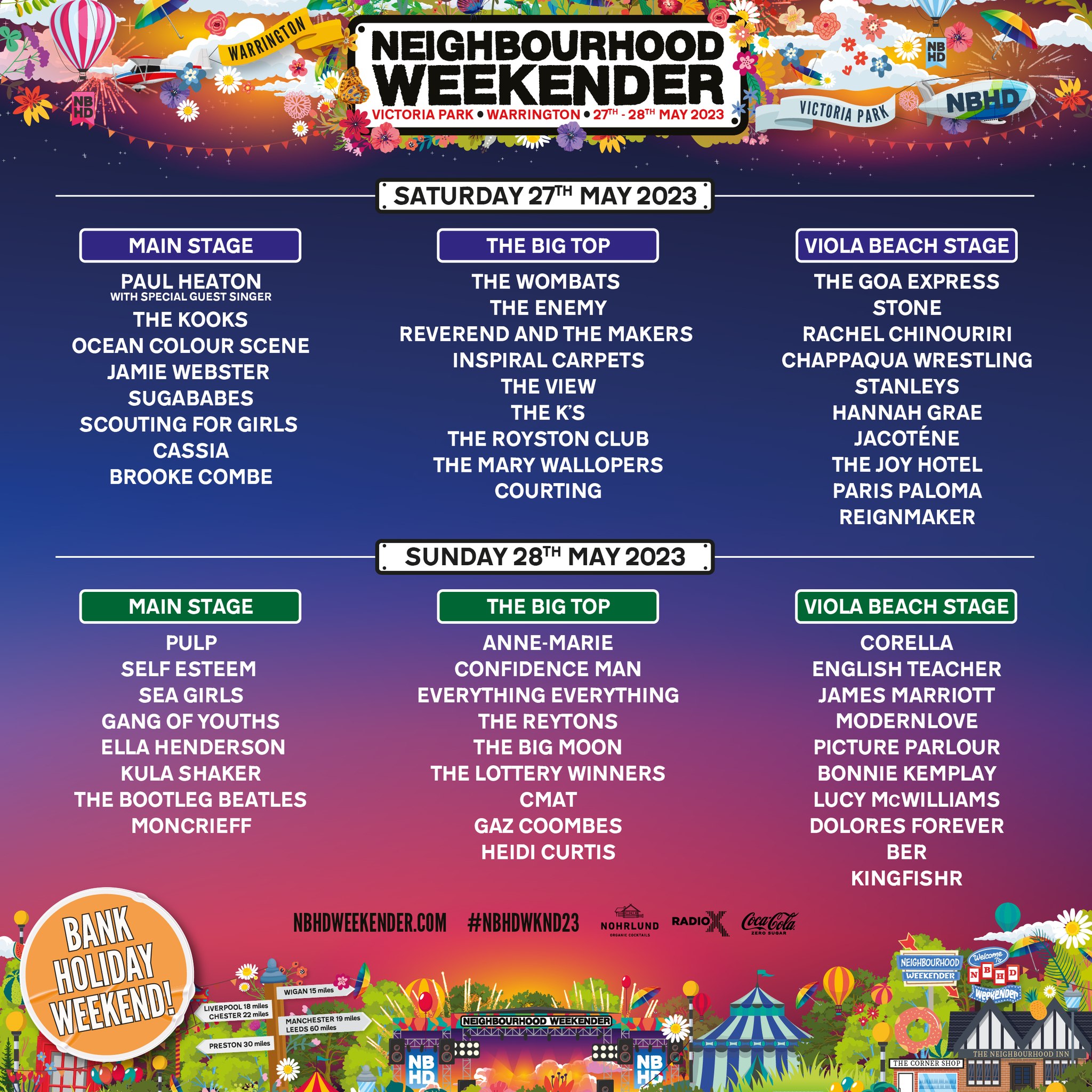 The View were a big name band back in the day, but broke up in 2017 for a planned one year hiatus. It actually lasted six years and in 2023 they are back as a three-piece of original members – and some touring players.
Many may well recall the very recent headlines, media coverage and THAT video footage of an onstage bust up that got physical between singer Kyle Falconer and bassist Kieren Webster at their Manchester gig, which was abruptly brought to a halt and the rest of the gig cancelled.
Their subsequent London show then pulled. Later issuing a statement saying it was a "brotherly bust up that went too far".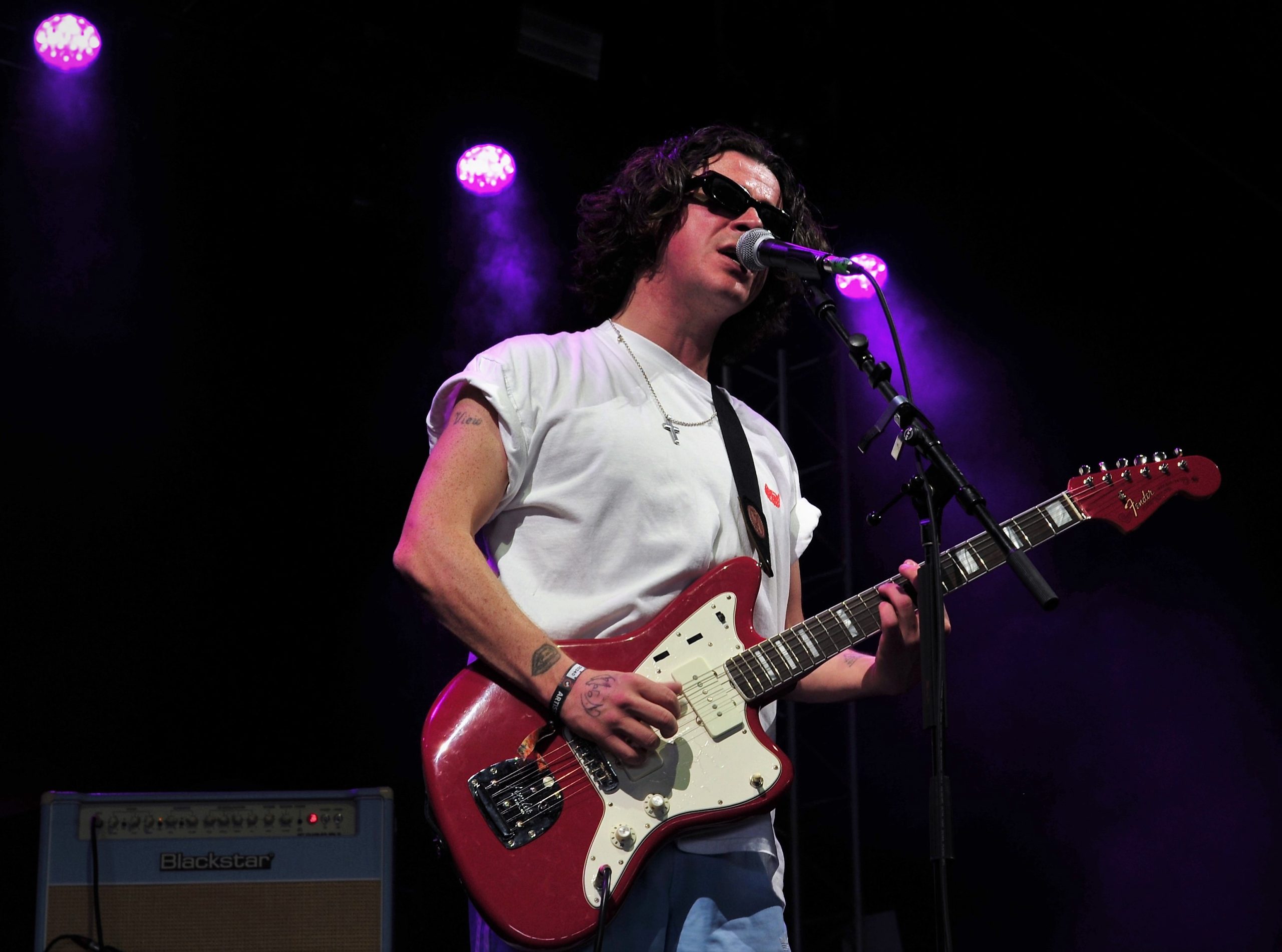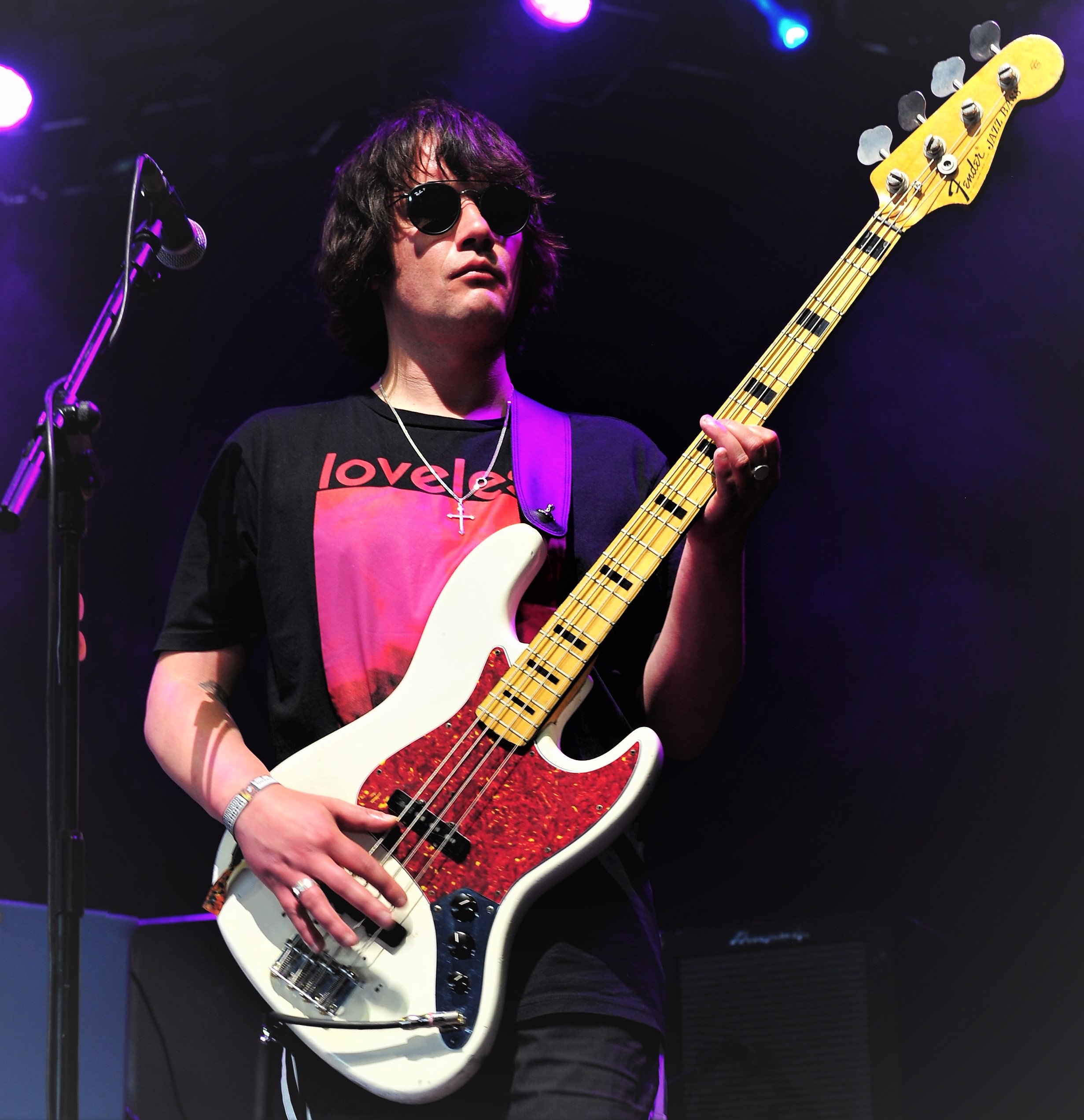 The band packed out the Big Top stage at Neighbourhood Weekender – with original guitarist Pete Reilly and touring musicians joining Kyle and Kieran, and it is one of the biggest audiences ever for any act in that tent I am told, if not the biggest.
No fisticuffs at this gig though and the band sounded mighty, I have to say. I have heard their next album, "Exorcism Of Youth" which drops in August and it is a cracking listen. A contender for our album of the month methinks.
I caught up with singer Kyle backstage in the artists' village for a chat after their storming set, and we'll bring you that exclusive feature soon. It is well worth checking out – and includes reference to the bust up!!!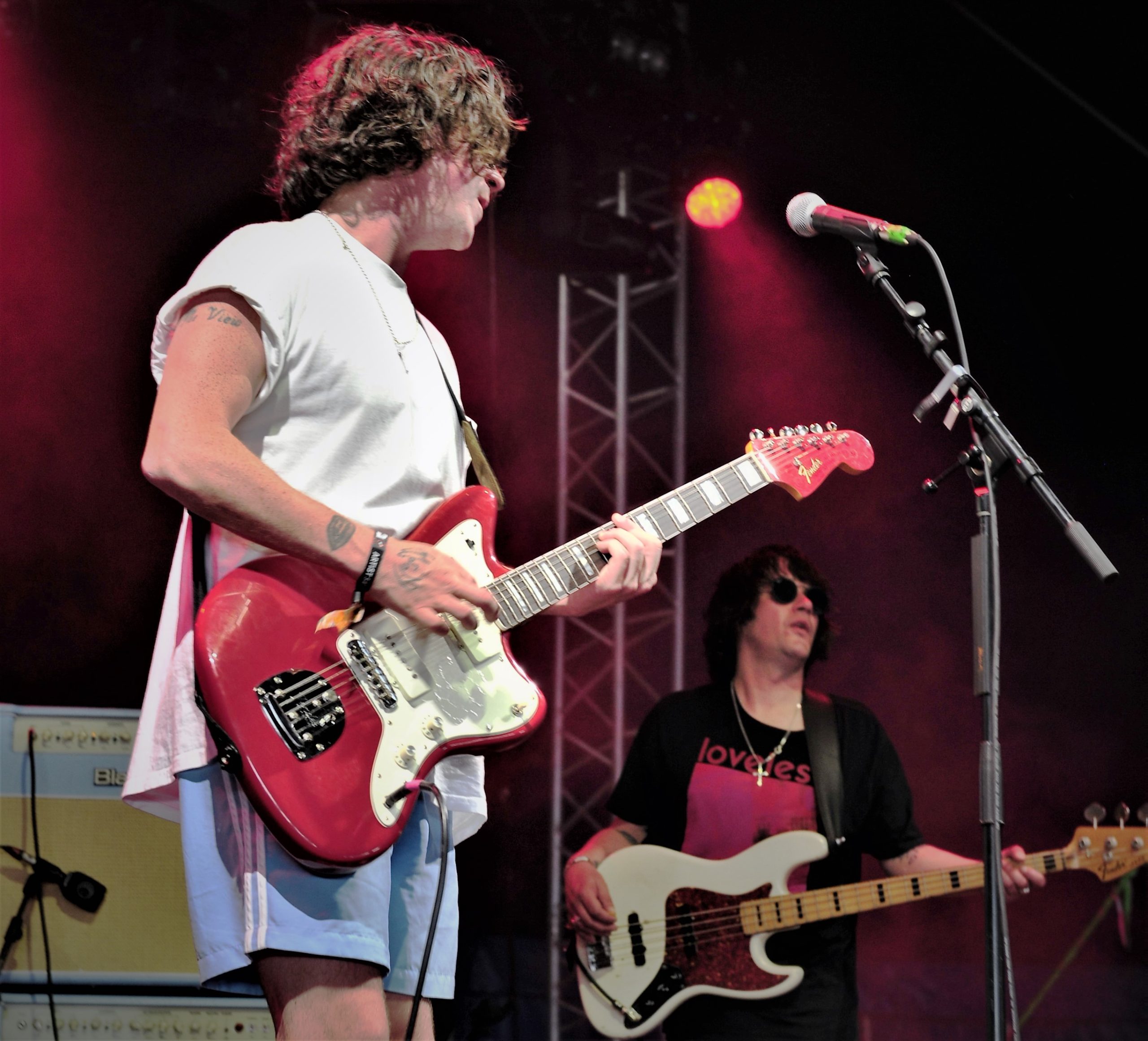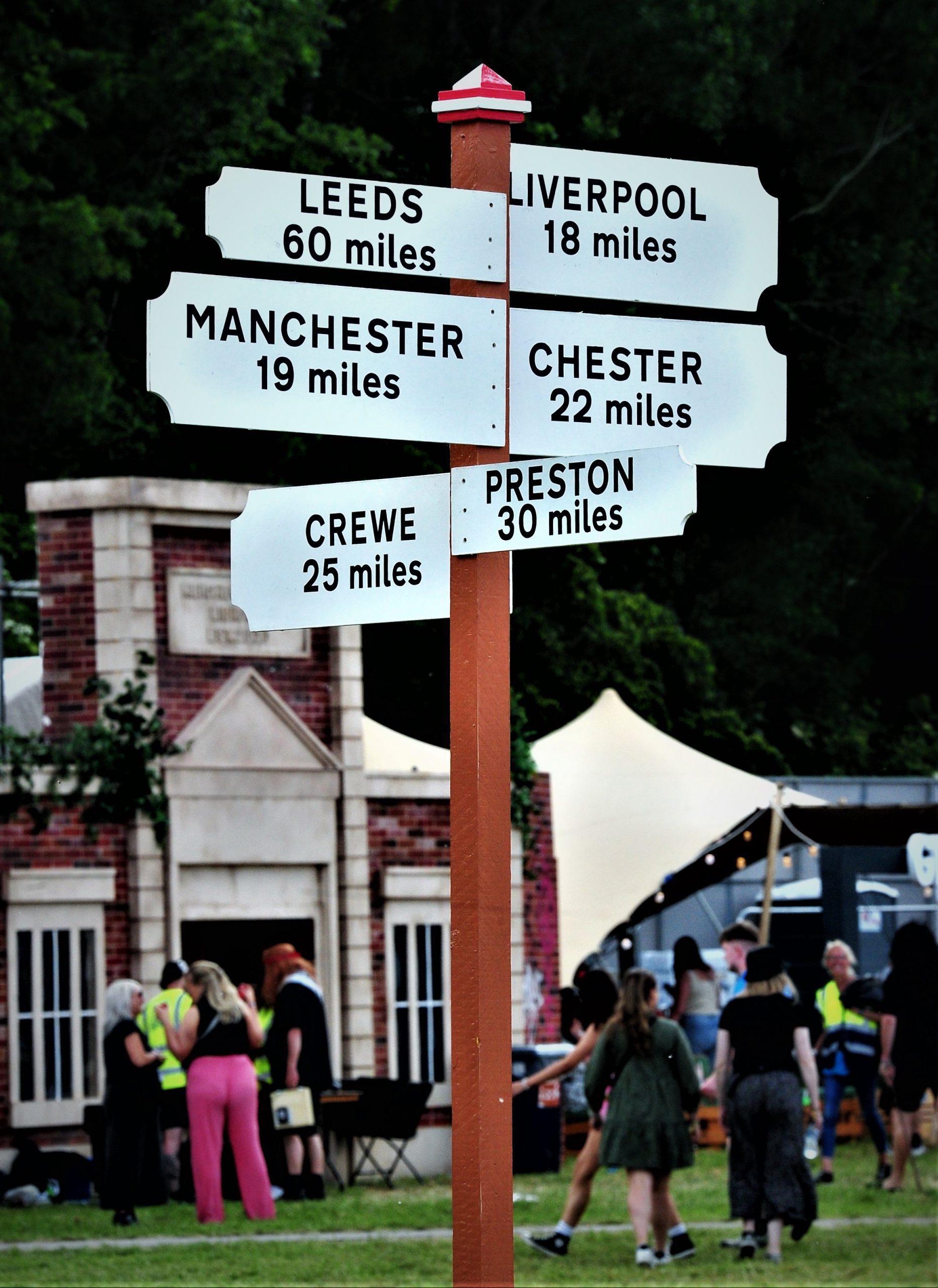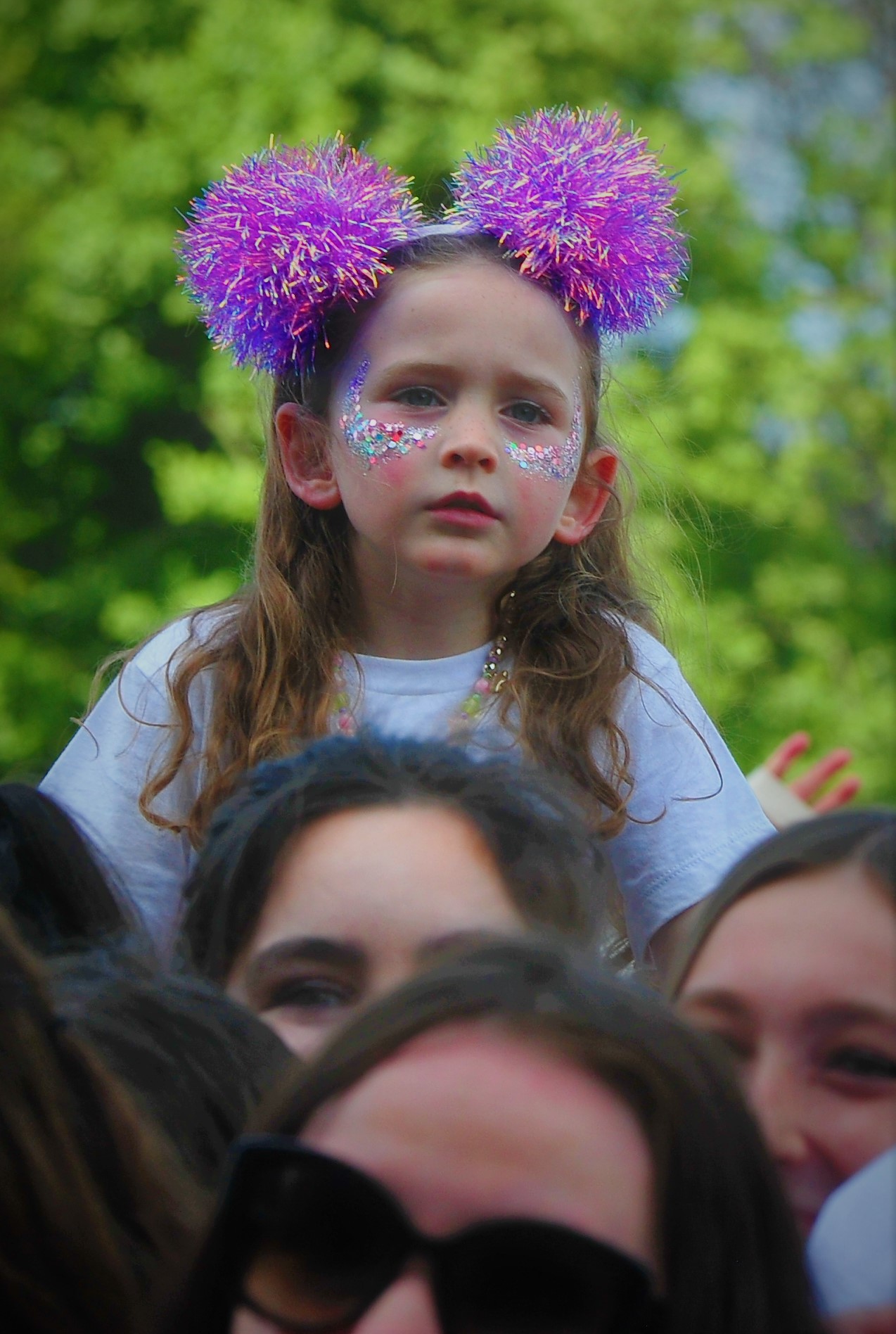 Young Liverpool band Reignmaker did well for their first outdoor festival, and pulled a good crowd to open the Viola Beach stage on Saturday.
Ones to watch for future success who also scored a win on that stage are Paris Paloma and Scottish band Joy Hotel, the latter who make a glorious sound with vintage gear and a hypnotic psychedelic groove.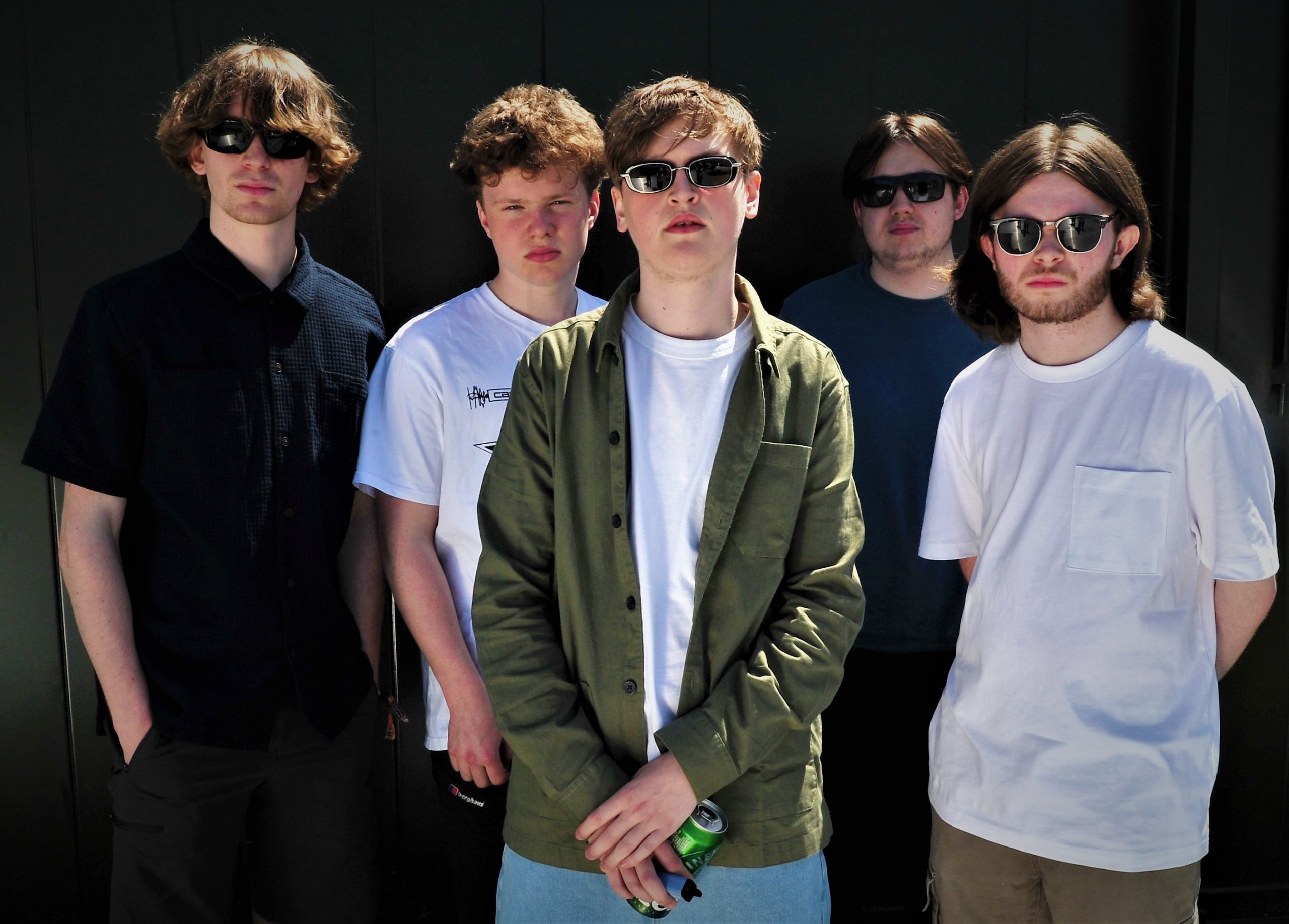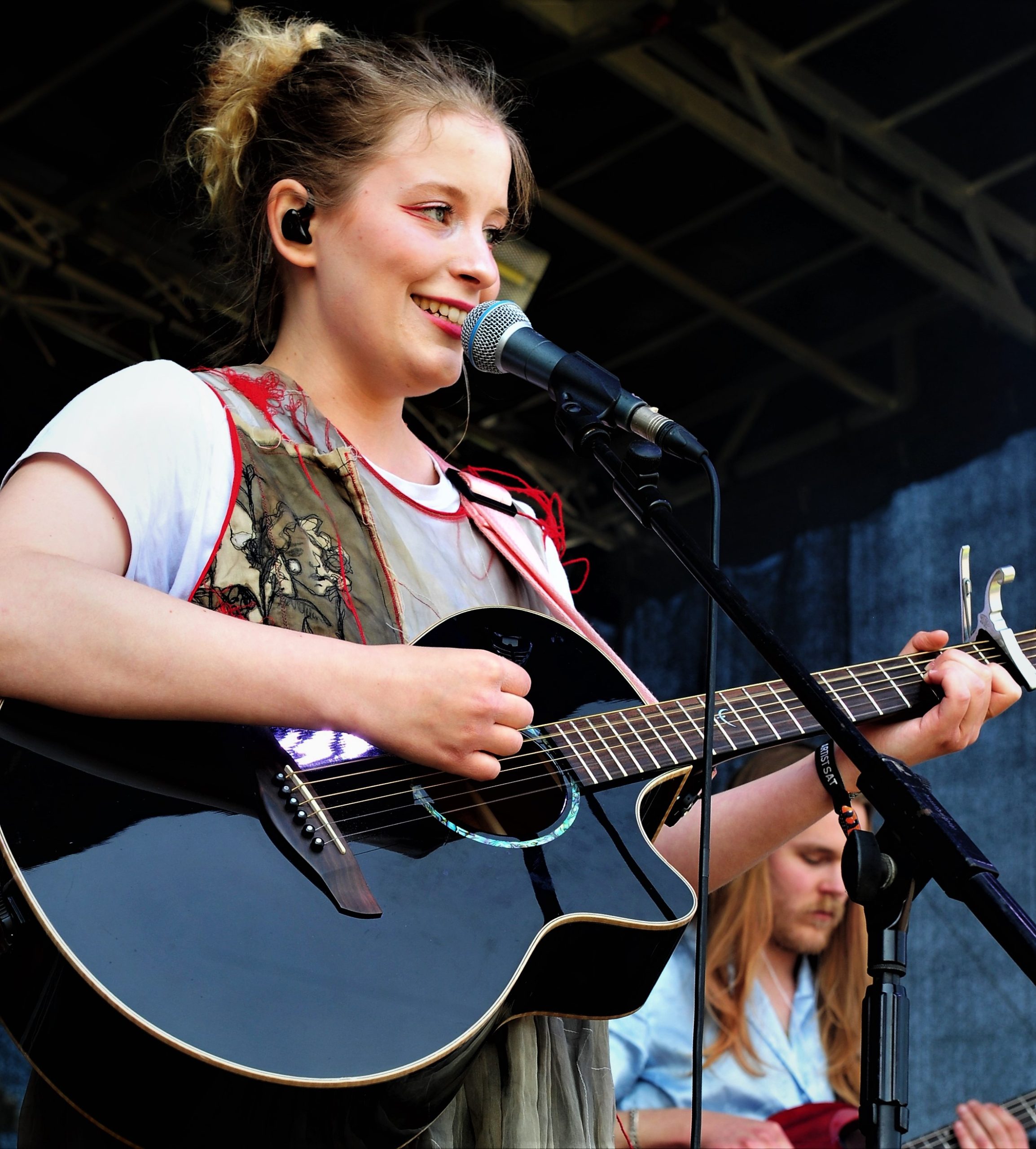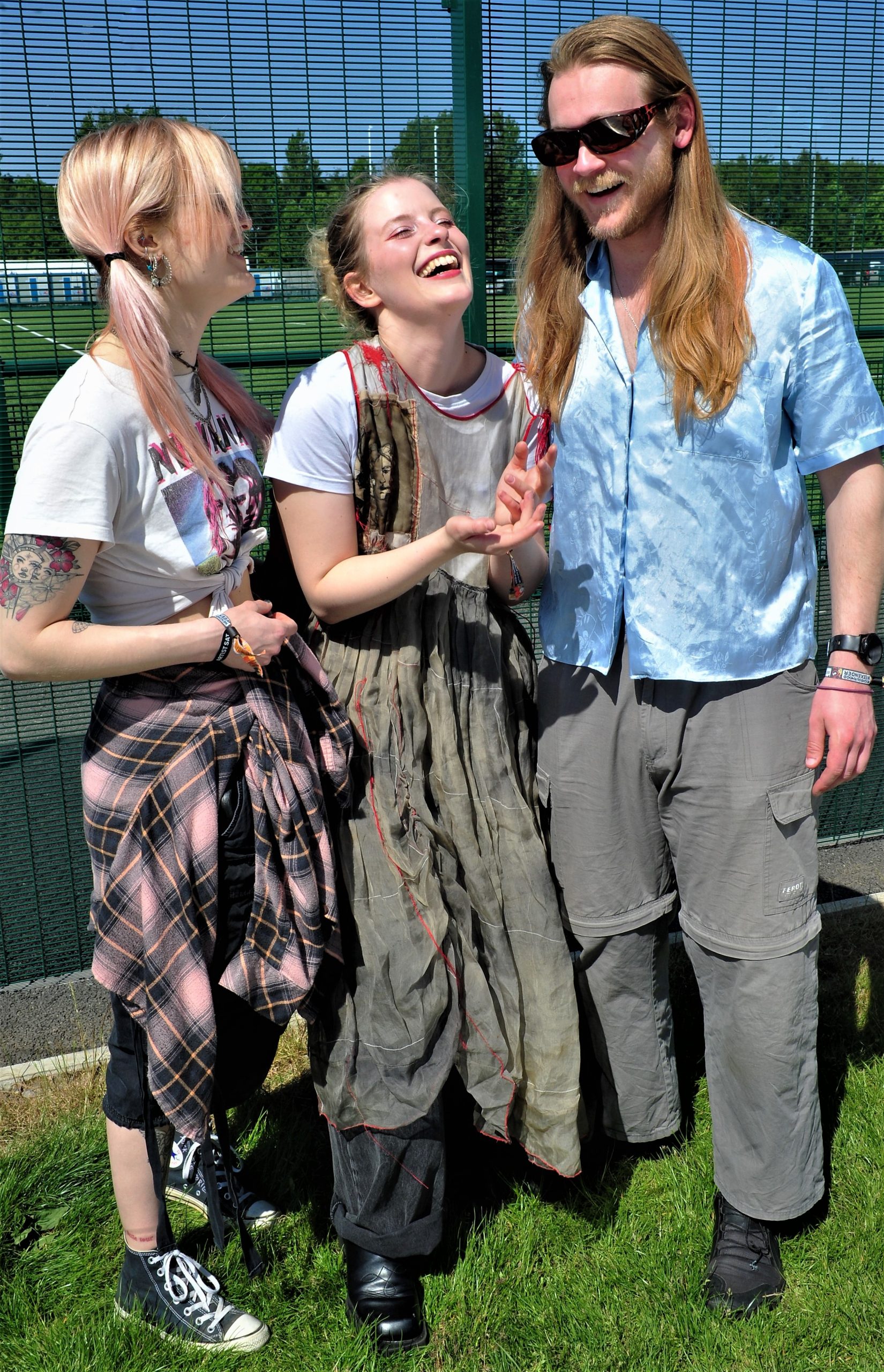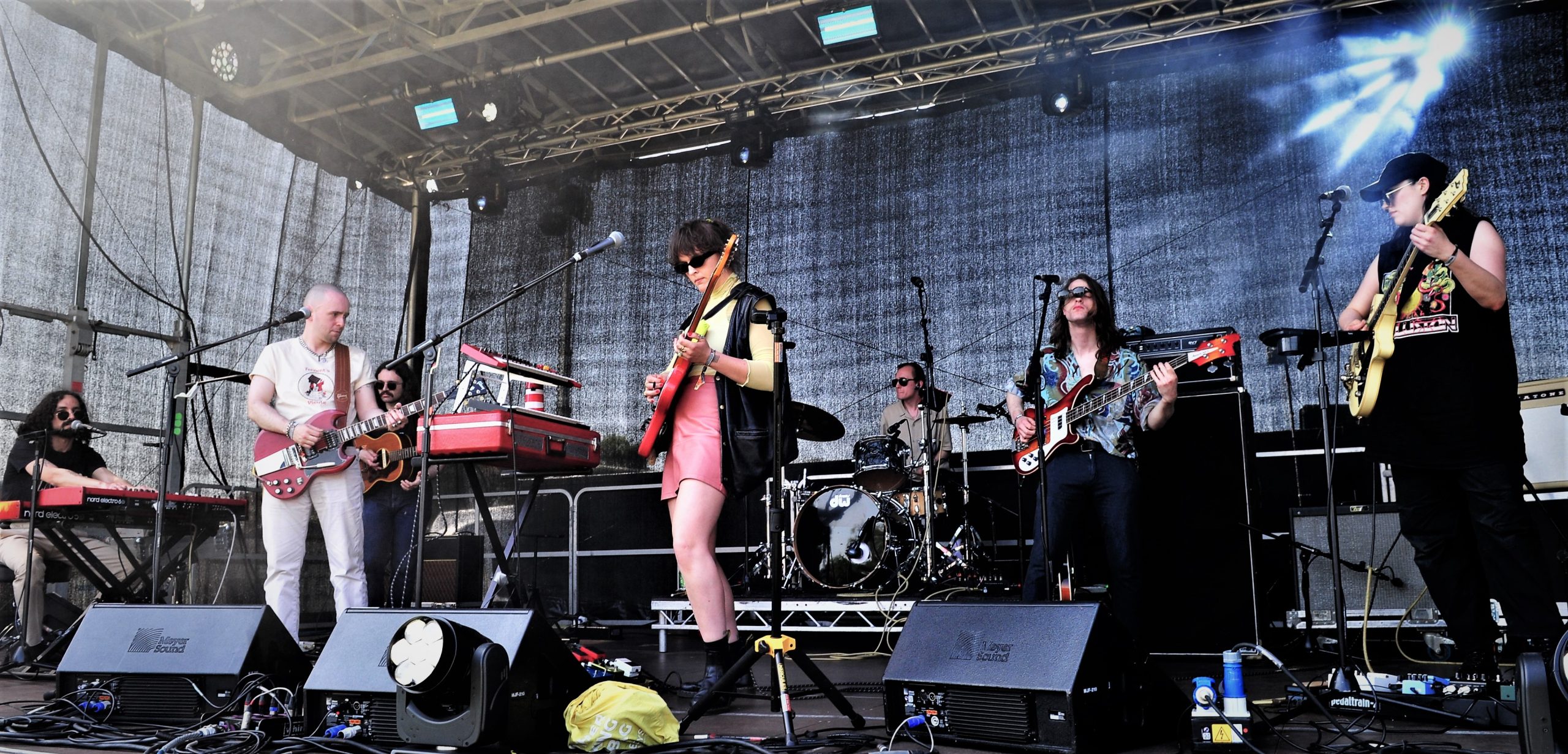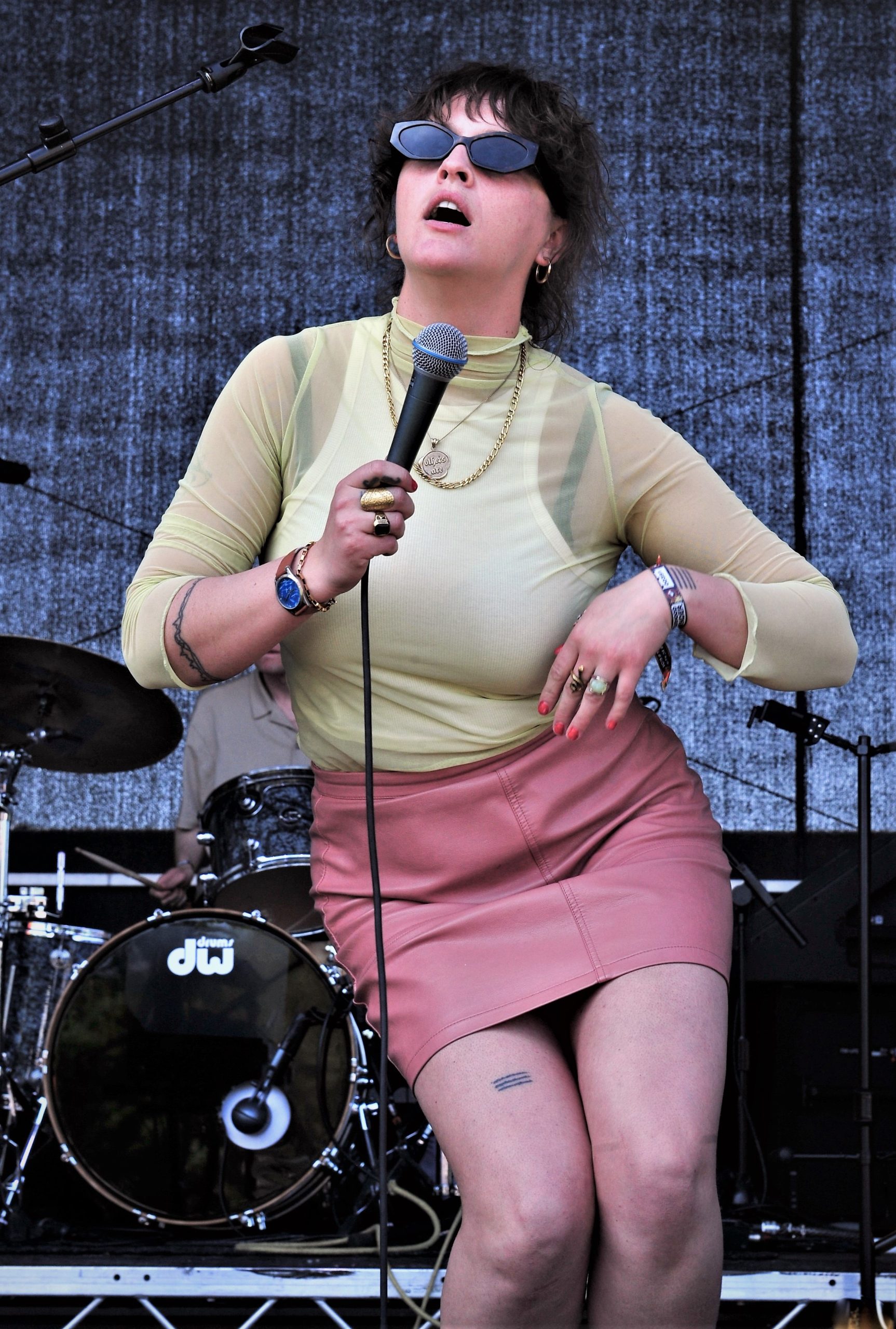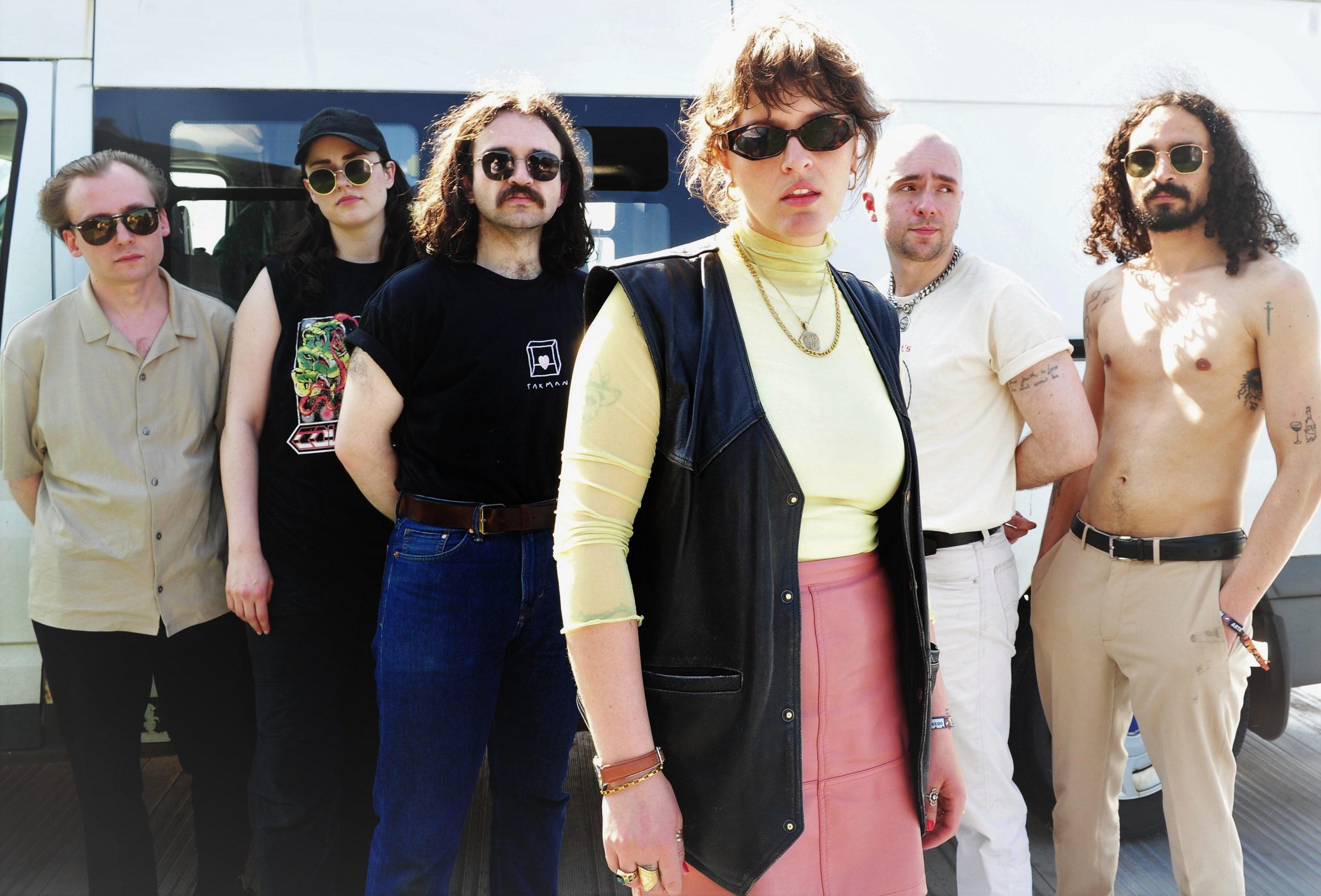 Aussie artist Jacotene owned that stage and used every inch of it. With just a drummer on stage with her (London-based) and a backing track. Over here for three weeks, flying back to her home in Melbourne the day after her superb Neighbourhood Weekender spot.
A wee bit of Amy about her vocal and quirky style, she was fourth on the Viola Beach stage of 10 acts on day # one, and she held the attention for 100% of her 25 minute spot. Even getting the modest crowd to clap and sing along to some of  her infectious self-penned songs. She has been writing since she was 15.
Most unusual style which is hard to describe. She's pretty much in her own lane. I'd buy her album in a heartbeat as soon as she releases one.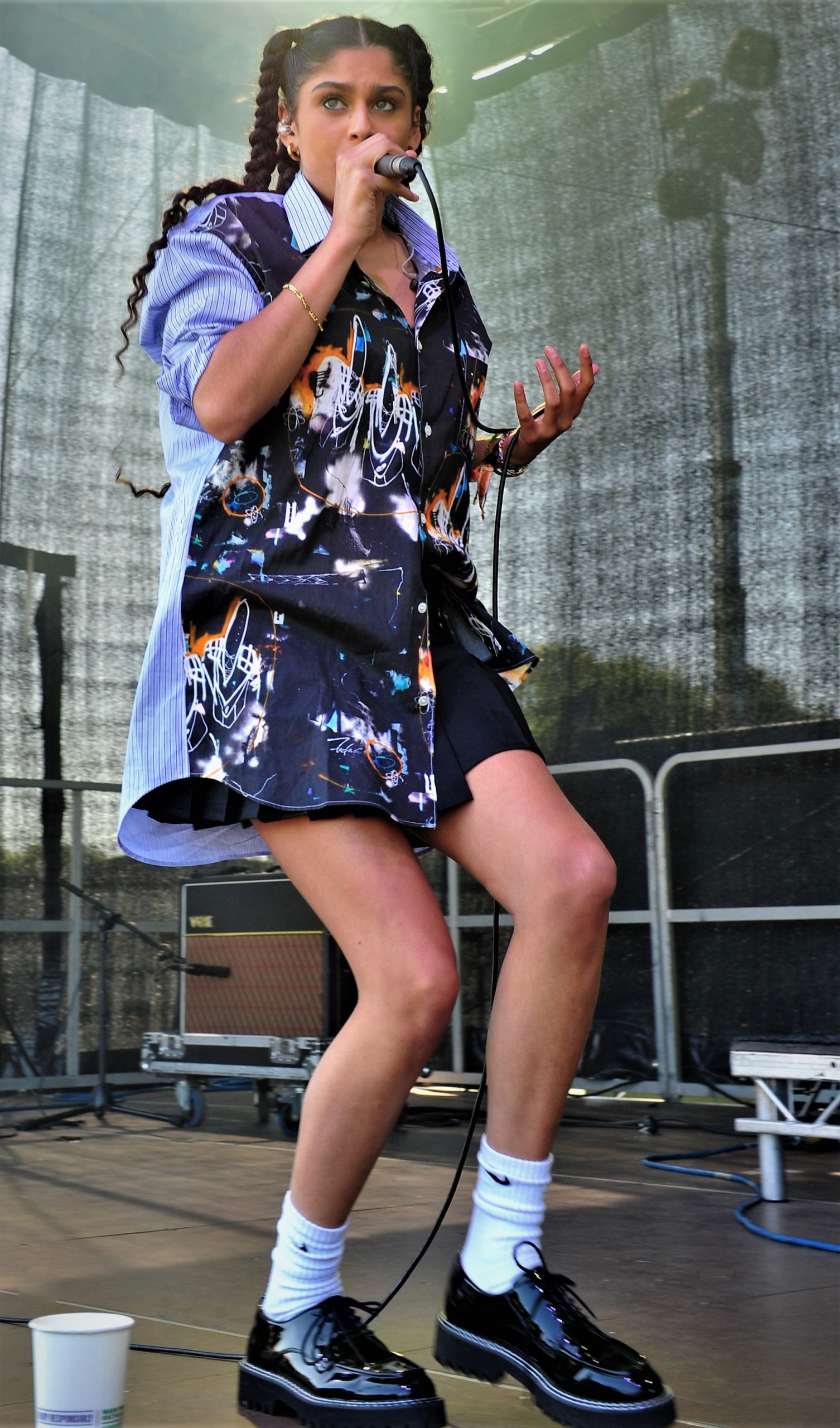 A really exciting prospect with a great look. Like a naughty pixie….She sparkles. Over here with her proud mother who went out into the crowd to watch and film her daughter's stunning set. Big future for young Jacotene and we will be keeping tabs on her for sure.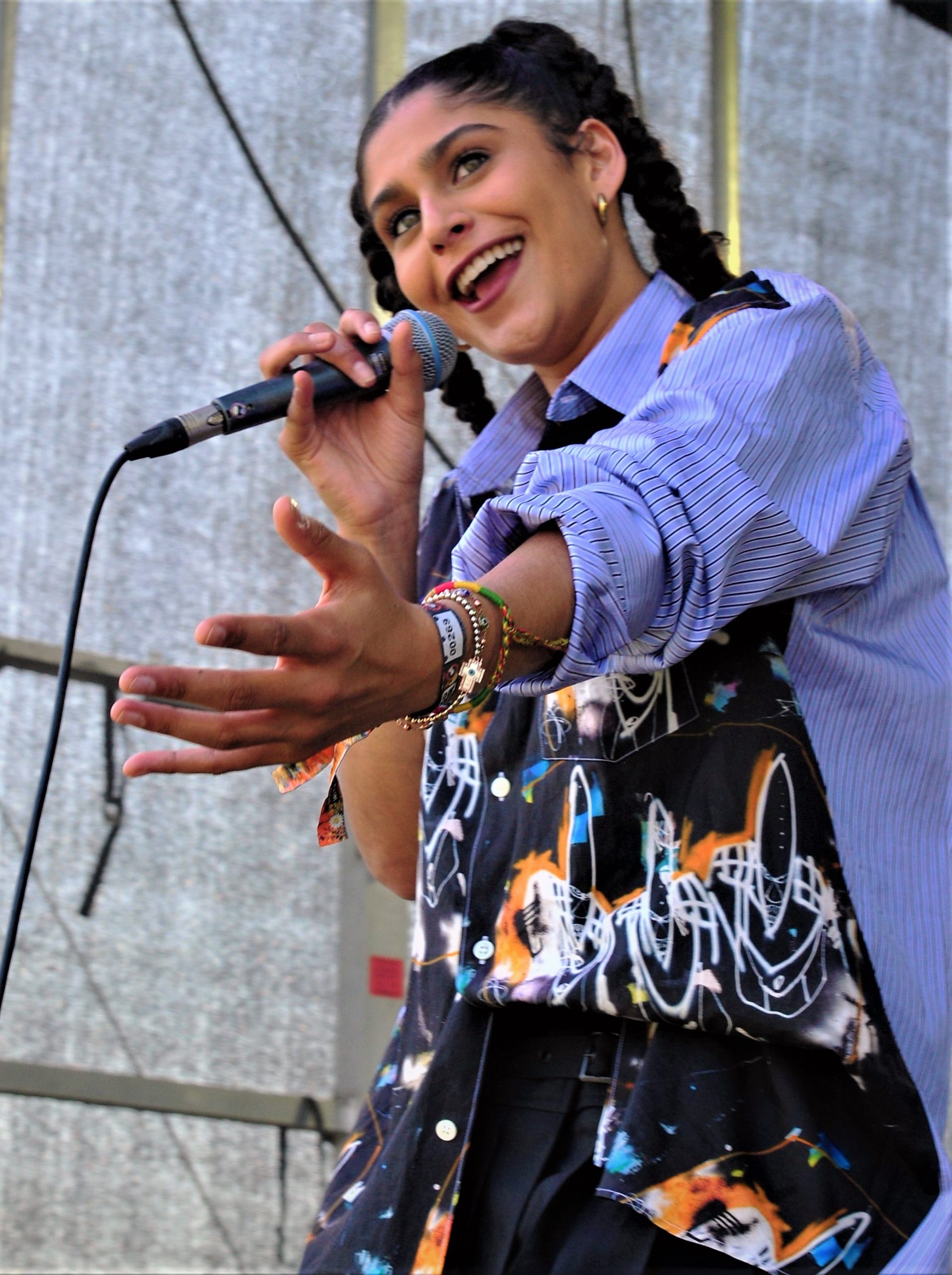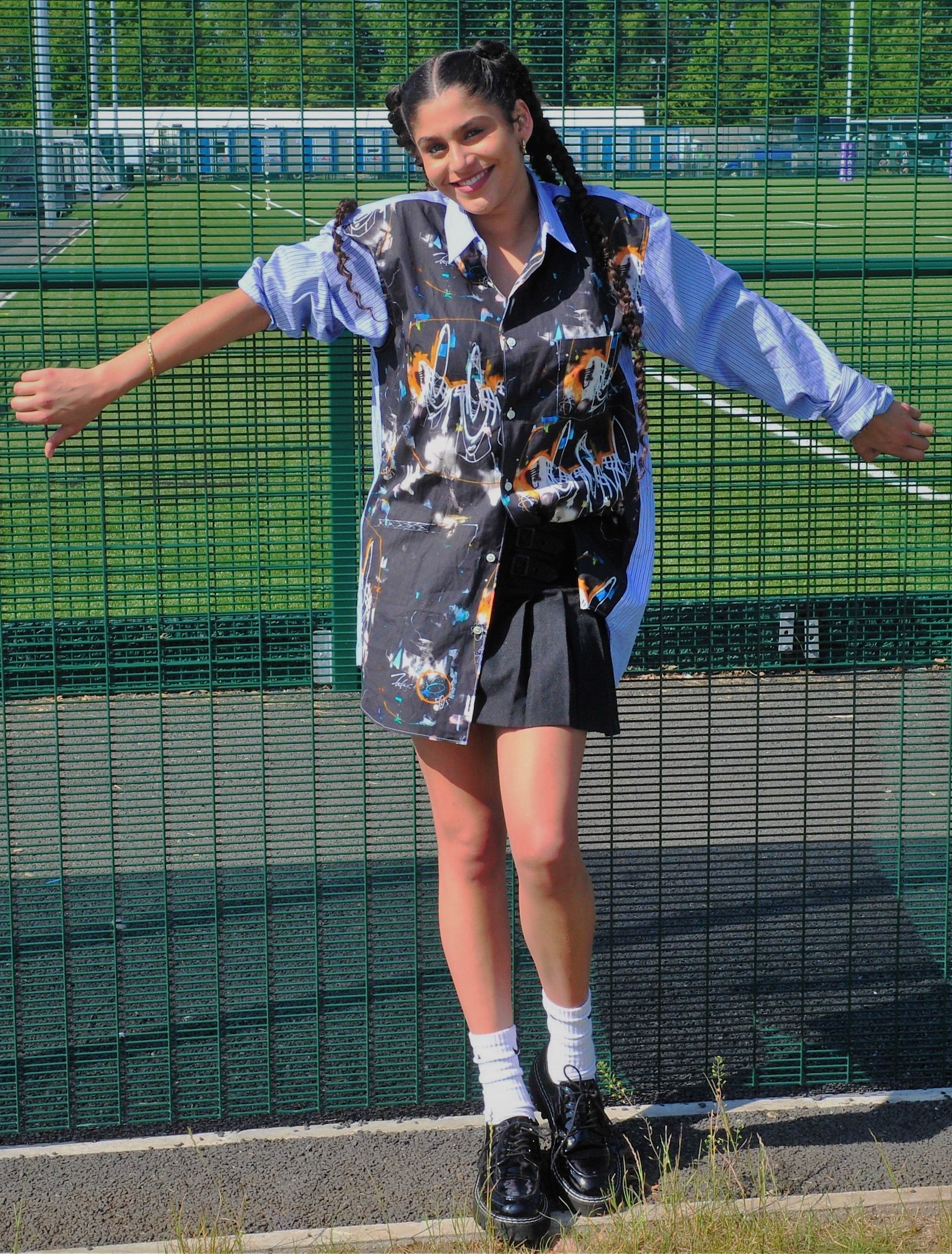 Rachel Chinouriri put in a good shift on the Viola Beach stage early evening, and we have tipped her for success before. I hear Stone and The Goa Express did the business on Viola Beach, and The K's, Inspiral Carpets , The Enemy and The Wombats were good value in the Big Top.
Scouting For Girls are a fun festival act and singer Roy Stride really gets the crowd going and in loud voice for the sing-a-longs. Another main stage act on day # 1 worth their slot were the timeless Ocean Colour Scene, featuring the sublime guitarist Steve Craddock , who also plays with Paul Weller.
The Kooks preceded former Beautiful South frontman Pau Heaton's pleasing headline set. The big crowd singing along to almost every song from Paul.
Sugababes, Cassia and Jamie Webster also earned their keep on the main stage on Saturday. A total of 27 acts on day # one across the three stages. The sunshine was out all day and the temperature was well up into hot and humid summertime figures.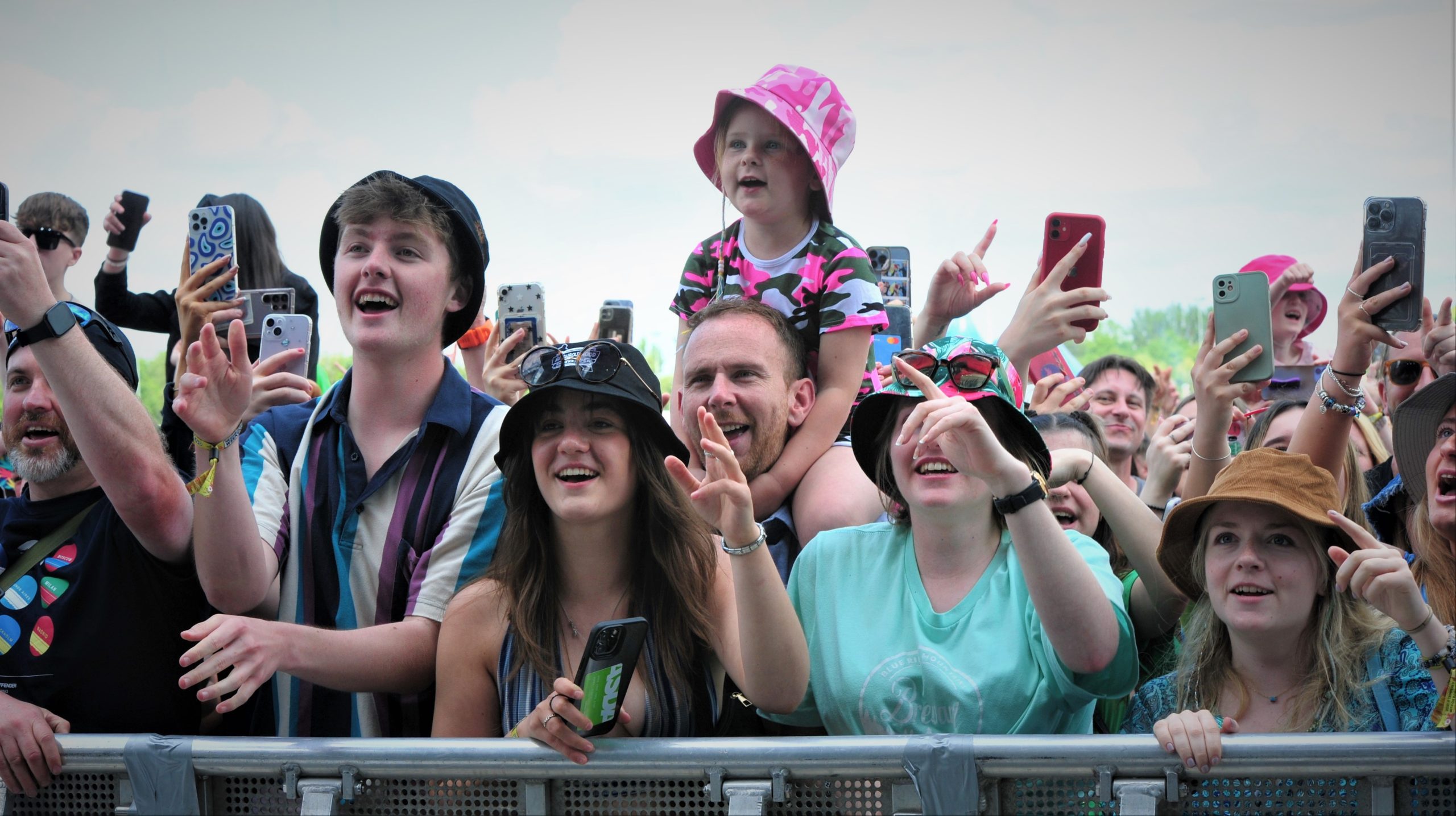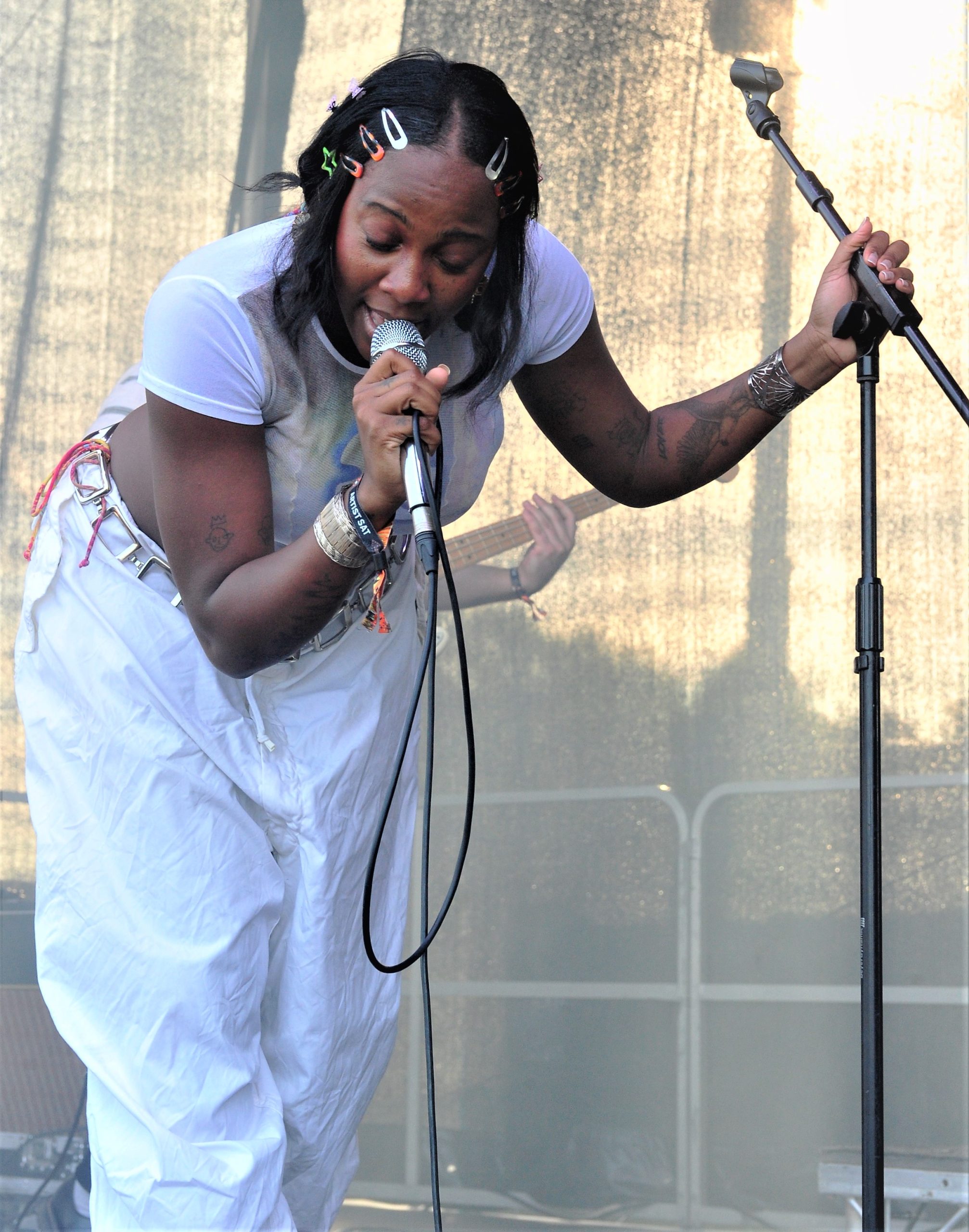 Day one wasn't quite sold out, but it looked like day two may well have been for Pulp. An estimated 25,000 people partied across the two days on this Victoria Park site, home to the very first V Festival back in 1996.
It is located between Manchester, Liverpool, Preston, Chester, Crewe and Wigan, and only an hour or so from Leeds.
Paul Heaton paid tribute to the town, when he told the crowd from the main stage that Warrington is the glue that holds Manchester and Liverpool together.
Super glue for a super duper festival to kick off the 2023 festival season in fine, fine style…Way to go, Warrington!
See Day # 2 coverage in our "Live Zone"…
---
---
Words & Photos: Steve Best