Legendary Grammy-winning artist Valerie Simpson – formerly of the writing and production duo Ashford & Simpson with her late husband Nickolas Ashford – has teamed up with American singer songwriter Bruce Sudano – husband and writing partner of the late and great Donna Summer – on the sweet and soulful new track, "Two Bleeding Hearts".
The emotion-soaked ballad "Two Bleeding Hearts" penned by Bruce, looks at the aftermath of a lovers' argument – a song about a relationship that seems smooth sailing, until everything changes on the flip of a dime.
Valerie says: "This song, written by Bruce Sudano, grabbed me on a first listen! I was happy to add a vocal 'amen' to his sermon. I think it will speak into the lives of a lot of couples with rocky romances, trying to hold on….Sure hope it helps."             
These two heavyweight writers have blended their soul, folk and blues styles to create this new song, with Valerie on piano, Bruce on guitar and a snug fit vocal duet performance from the pair.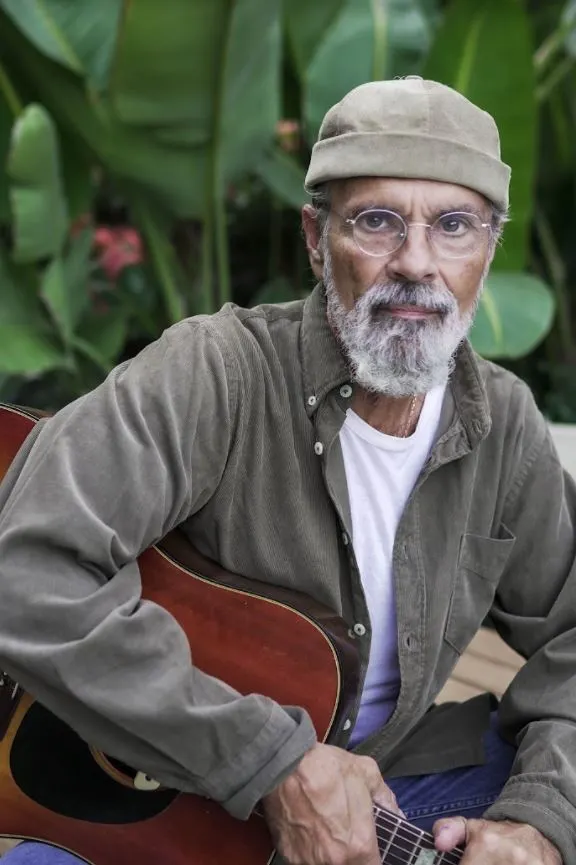 Bruce has worked with Michael Jackson, Dolly Parton, Reba McEntire, Donna Summer and many more, with a career that has spanned six decades. Now based in Italy, he regularly supports The Zombies on their tours. Music Republic Magazine reviewed Bruce's sixth solo album, the superb "21st Century World" in 2017.
He was four when he started making music, on accordion, then guitar and piano. He was earning from it at 12. By the time he was 20, Bruce had co-written a hit song, "Ball Of Fire" with his mentor Tommy James, who cut the song with his band The Shondells.
Sudano co-founded the band Alive N Kicking in 1968. In 1970, Tommy James wrote and produced their top Ten US hit "Tighter, Tighter". Five years after leaving that band, Bruce co-founded Brooklyn Dreams. That same year, he met Donna Summer who began writing with the band. They penned "Take It To The Zoo", for the "Thank God It's Friday" film soundtrack, then the band appeared as the Planotones in the film "American Hot Wax".
They hit number four with Summer duetting on "Heaven Knows" and in in 1979, Summer and the band wrote the number one pop and R&B hit, "Bad Girls". The title song to the most popular album of her own career. Snoop Dogg sampled a Brooklyn Dreams track in 2008.
In 1981, Sudano released his debut solo record, "The Fugitive Kind" on RCA, which had a song on it called "Starting Over Again," which he wrote with Summer about his parents' divorce. Donna Summer sang it on a late-night TV show in a bid to stop the in-laws splitting up (they still did!). The next day, Dolly Parton's people called to ask to record the song. Dolly turned it into a number one country hit, and 15 years later, Reba McEntire took it to number 19 in the US chart.
Bruce co-wrote the Grammy-nominated Michael and Jermaine Jackson duet, "Tell Me I'm Not Dreaming (Too Good To Be True)", which was also covered by Robert Palmer. In 1986, Bruce co-wrote "Closest Thing To Perfect", the title track for the John Travolta, Jamie Lee Curtis movie "Perfect".
In 1980, Bruce married LaDonna Adrian Gaines, aka Ms Donna Summer, and they stayed married until her death. He played keyboard and sang backing vocals on tour with her and managed her career for two decades. Sadly she passed away in 2012 from lung cancer at the age of 63.
Valerie Simpson is a member of the Songwriters Hall of Fame and is one half of the iconic r&b powerhouse duo Ashford & Simpson.  She has 22 gold and platinum records and more than 50 ASCAP Awards.  Her mega-hits include "Ain't No Mountain High Enough,"  "I'm Every Woman," "Reach Out and Touch Somebody's Hand,"  "Ain't Nothing Like The Real Thing," and "Solid."  
Ashford & Simpson wrote platinum-selling songs for Diana Ross, Ray Charles, Aretha Franklin, Chaka Khan, Marvin Gaye and many more . They also produced many big hits for many artists.
* Bruce Sudano and Valerie Simpson's "Two Bleeding Hearts" is available now via all streaming platforms. 
---
---
---