Australia's finest export, The Teskey Brothers, are currently touring the UK to sold out venues, including a stop at London's Eventim Apollo – before a return to these shores in the summer to open for Hozier at various outdoor shows – and a trip to Italy for the support slot to The Boss, Bruce Springsteen.
The band drop their third studio album, "The Winding Way" on 16th June this year via Decca, after a four year wait since their globe-conquering second LP, "Run Home Slow" in 2019, which this magazine gave five stars to in a rave review back in the summer of that year – and which followed their debut album "Half Mile Harvest" in 2017.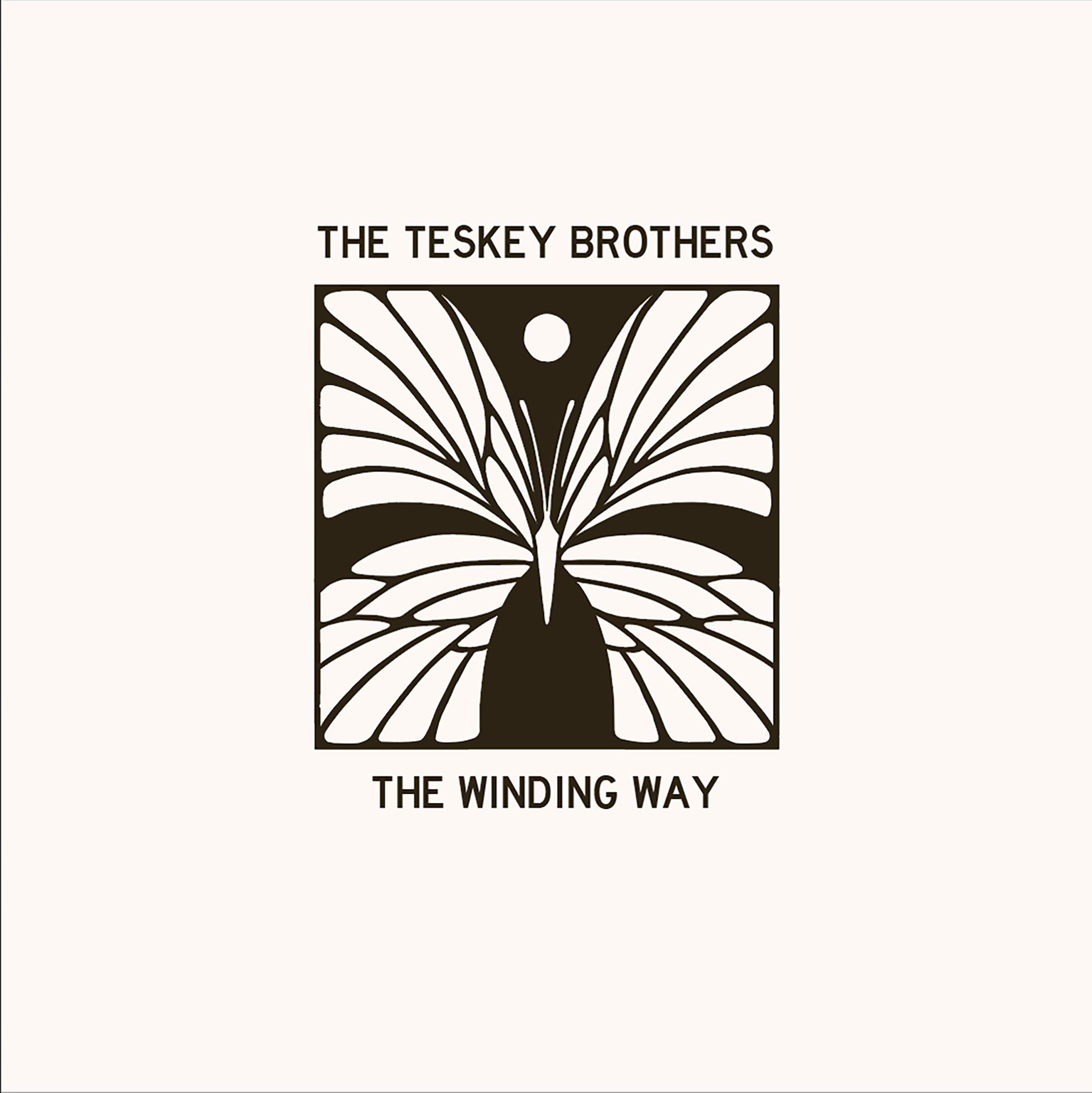 Based on the few singles lifted from the new album so far – "Take My Heart" (video below), "Oceans Of Emotions" (video below) and the latest, "London Bridge" – the artistic vision of vocalist Josh Teskey and his brother, guitarist and engineer Sam Teskey is more defined than ever.
If you love authentic soul with world class vocals a la Otis Redding/Wilson Pickett meets the likes of Marc Broussard and James Morrison, beautifully crafted soulful songs, but with a modern vibe, this band and their tracks are very much for you.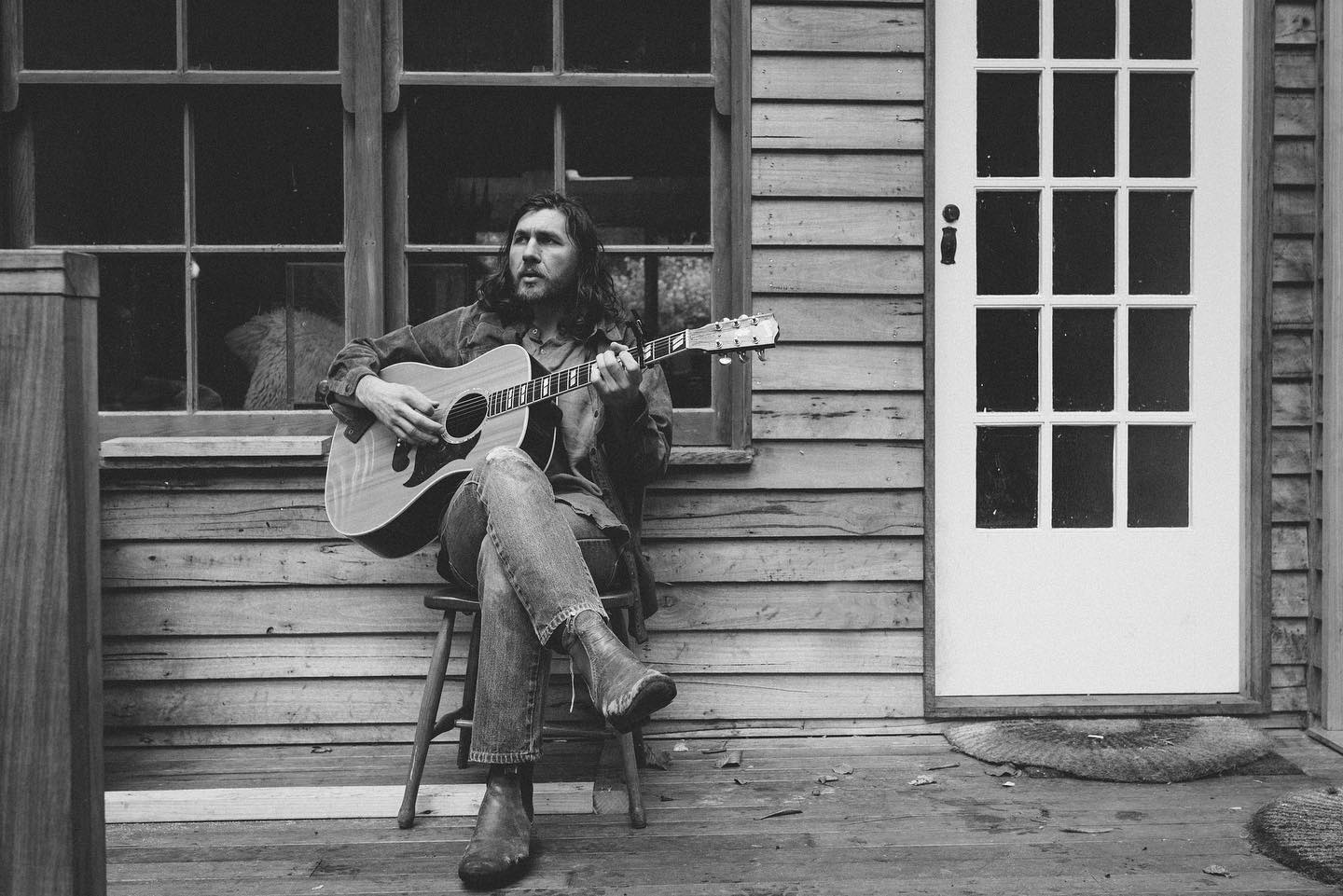 With the closure of their "beloved" Half Mile Harvest Studios in Warrandyte Australia, where they recorded their first two studio albums, on "The Winding Way", Sam and Josh made a conscious decision to try something different and headed to Sydney to record with acclaimed producer [and huge Teskey fan] Eric J Dubowsky (Flume, Chet Faker, Chemical Brothers).
"We didn't want to go for a producer that was too close to our genre," says Sam, who collaborated with Dubowsky on the production. "We just wanted to branch out a bit and try to explore someone who was a bit down a different avenue." And the payoff is there, in abundance from the off and album opener "I'm Leaving".
A bigger and more adventurous sounding record than The Teskey Brothers' first two albums, "The Winding Way" is bursting with life.
A full circle return to the magic of where it all started: two brothers bonding over their pure love of soul, while taking more risks than ever before. "A lot of thought and time has gone into this record, more than in the past," says Josh.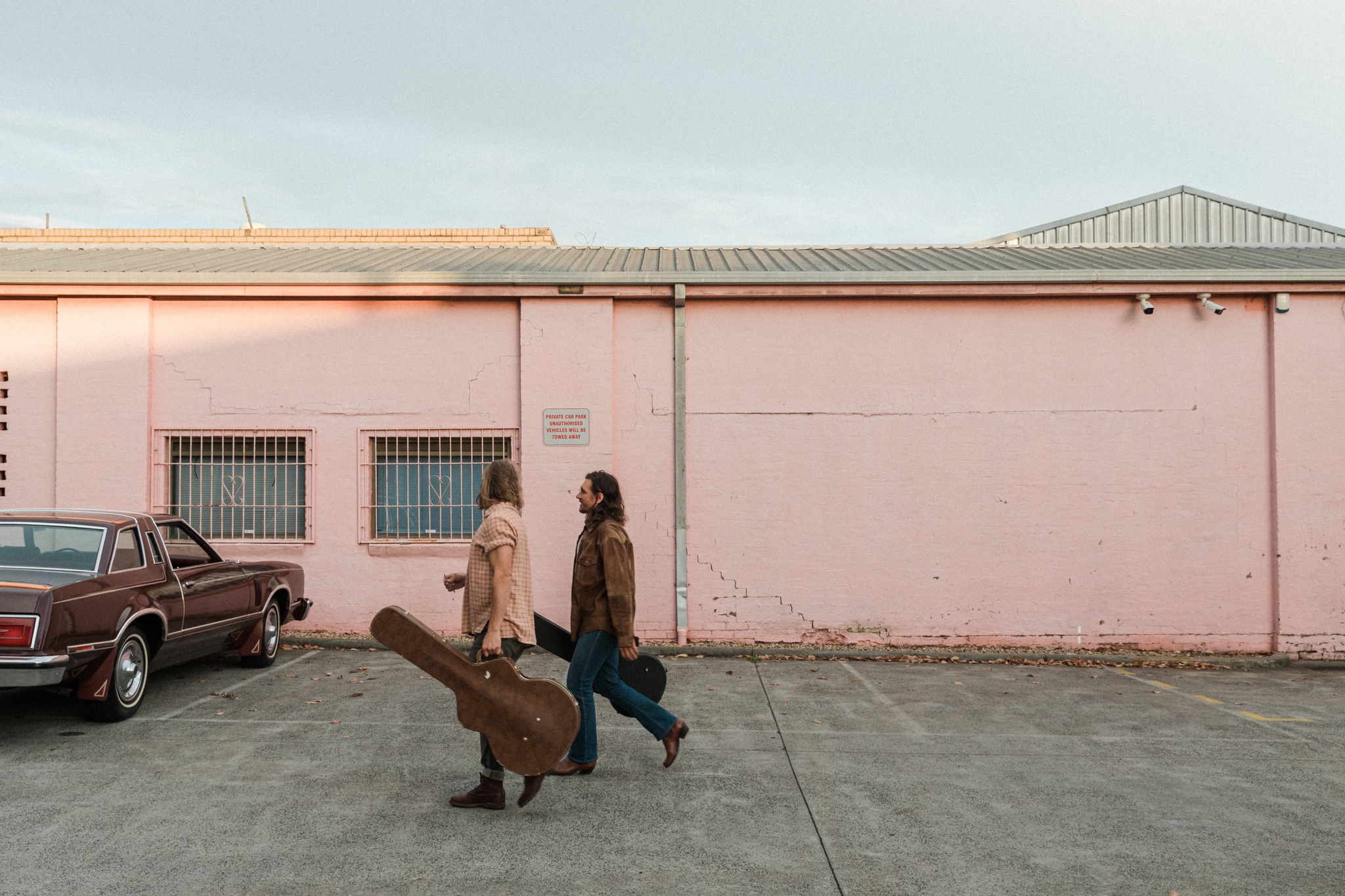 2019's fantastic "Run Home Slow" saw Sam Teskey earn a Grammy nomination for 'Best Engineered Album' and sparked sold-out headline tours across the world. "Run Home Slow" fulfilled the promise of their debut record, 2017's "Half Mile Harvest", cementing The Teskey Brothers as a classy modern band with an appetite for classic soul and r&b.
The Teskey Brothers released two live albums during the Covid shutdown and both brothers birthed a solo record each, before returning to write and record "The Winding Way", a song collection honouring Josh and Sam's roots, while looking to the future.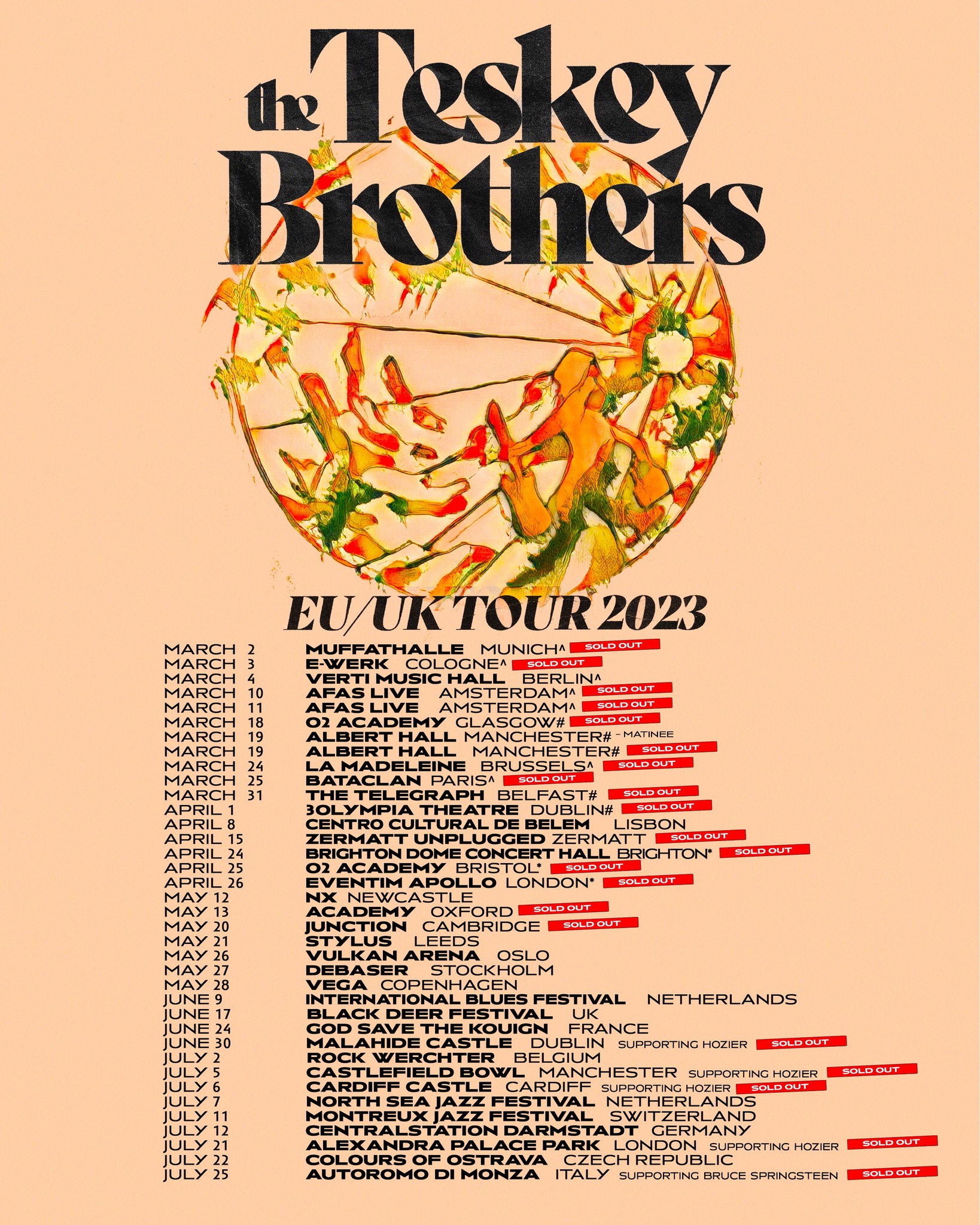 The Teskey Brothers return to the UK and Ireland for their 13-date tour across March, April and May is their first time back here since their sold-out show at the O2 Shepherd's Bush Empire in London, in January 2020.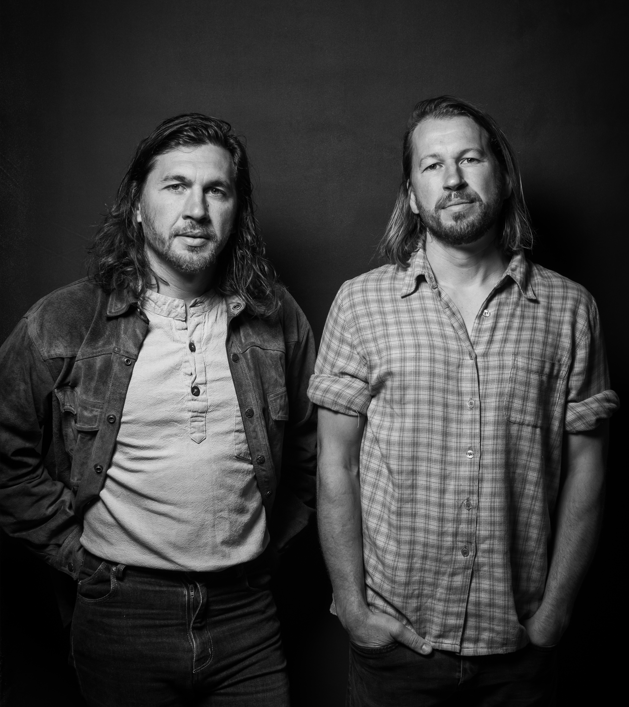 The brothers shows across UK and Europe this year have sold in excess of 40,000 tickets including two headline shows in Amsterdam to 12,000 people.
Following their Headline UK/EU tour, the band will support Bruce Springsteen in Milan and then Hozier on his UK tour in Dublin, Manchester, Cardiff and London before heading over to North America for their headline tour throughout August, September and October.
---
---
Sam Teskey's Track Record:
1. First song you recall hearing as a child?
When A Man Loves A Woman – Percy Sledge.
2. First single you owned?
Good Riddance by Green Day. Although I did copy it off someone's CD to my tape player. Classic child of the 90's behaviour!
3. First LP/album you owned?
Harvest – Neil Young.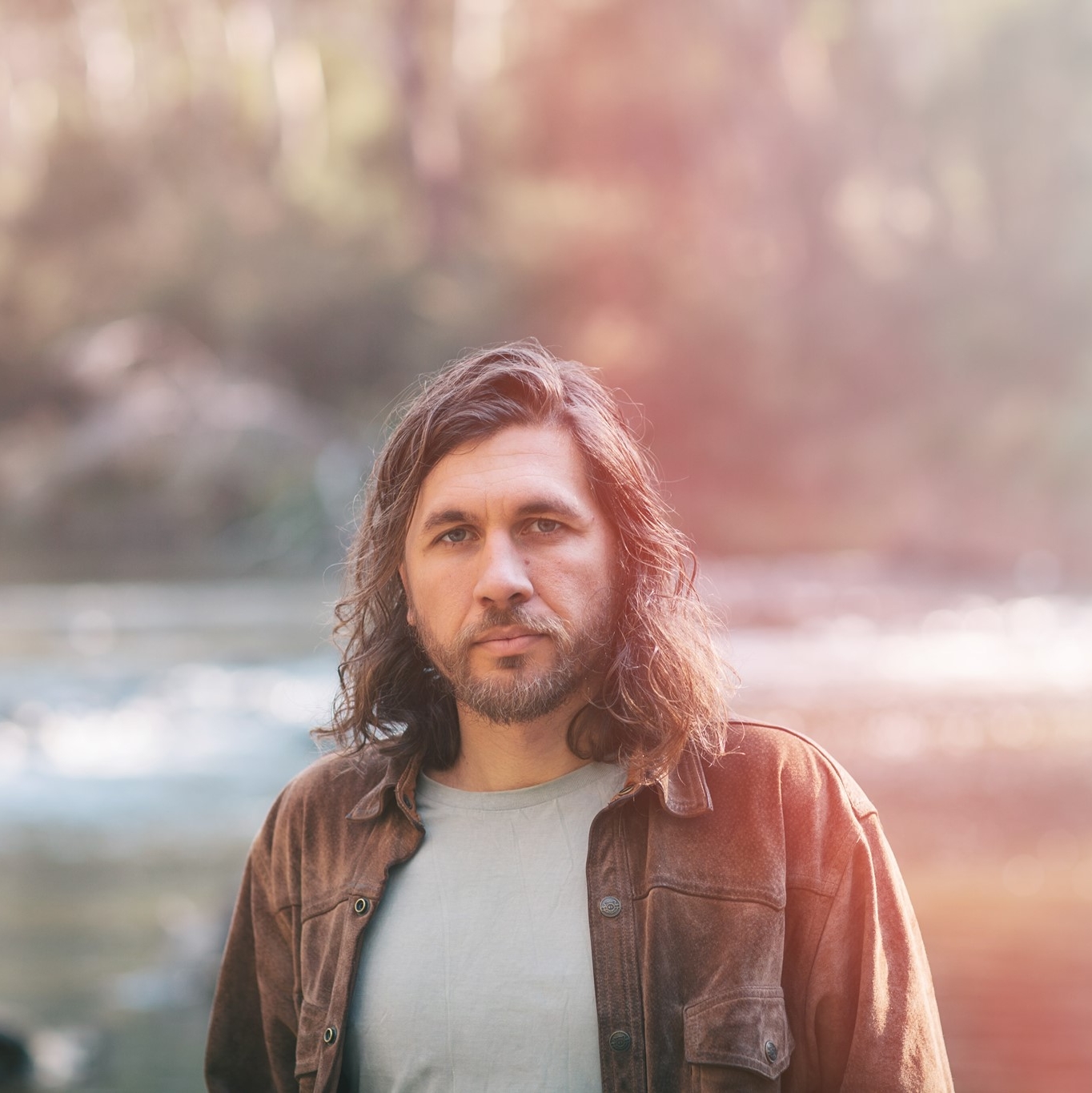 4. First CD you owned?
Spice Girls.
5. Last music you bought and in what format (CD/vinyl/digital download)?
The Band, music from the Big Pink.
6. Which album would you be happy to receive as a gift?
BB King live at Cook County Jail on vinyl.
7. Favourite album? (Choose more than one if need be…)
BB King live at Cook County Jail.
The Band, music from the Big Pink.
Harvest – Neil Young.
Deja Vu – CSNY.
Meddle – Pink Floyd.
Bill Withers live at Carnegie Hall.
So many more…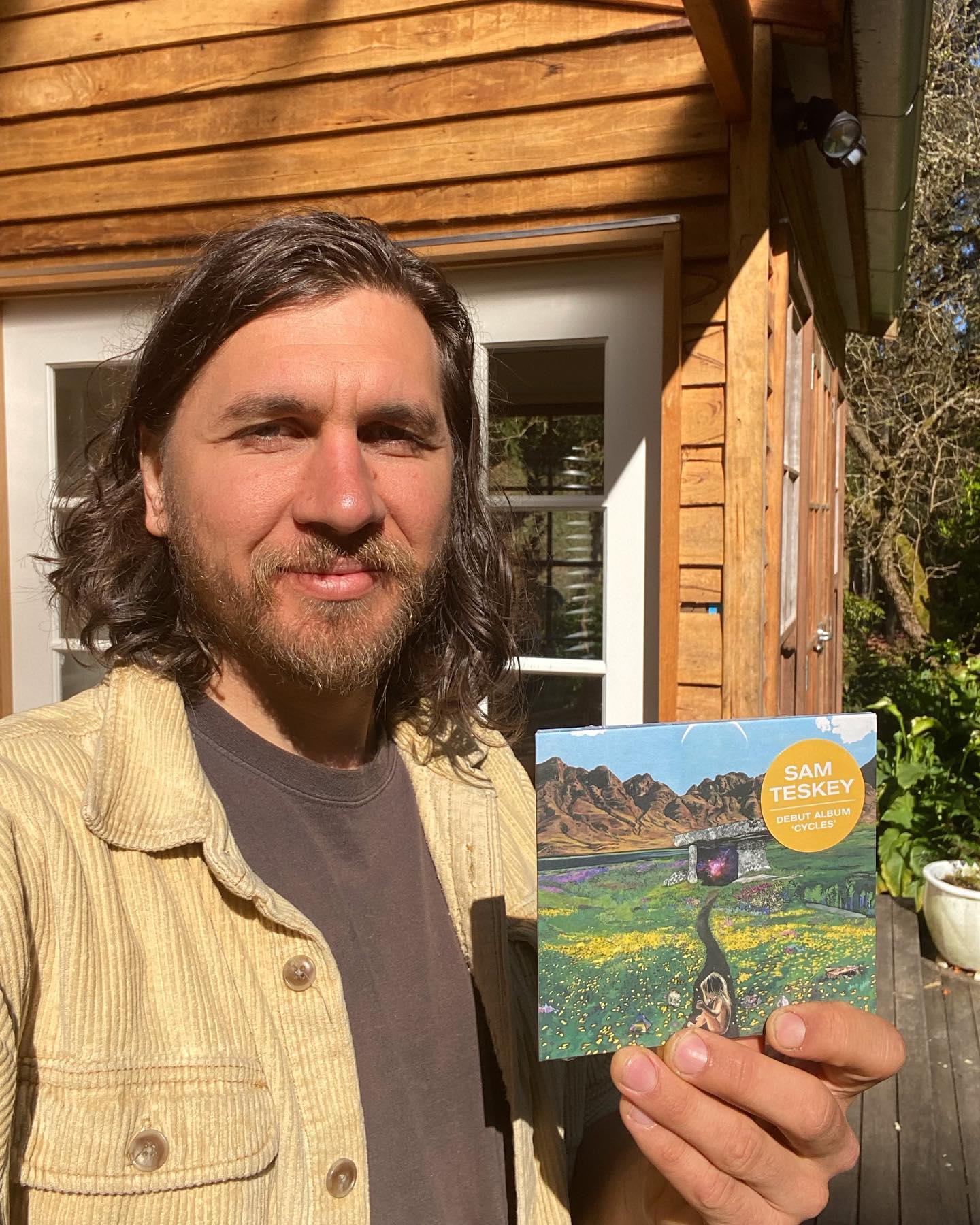 8. Best record ever made (can be single/album/EP – and choose more than one if need be)?
All of above, plus many more.
9. Guilty secret (or anything unusual or perhaps unexpected) in your music collection?
Selena Gomez (Not a guilty pleasure, but maybe unexpected. Great pop songs, great voice).
10. What does music mean to you and how does it make you feel?
Music means a lot to me. It makes me feel all sorts of things but mainly good. It takes me places like a drug.
11. Which song or album is a guaranteed mood booster?
Nina Simone – I Wish I Knew How It Would Feel To Be Free.
12. Which song or album would be the soundtrack to a film about your life?
Echoes – Pink Floyd.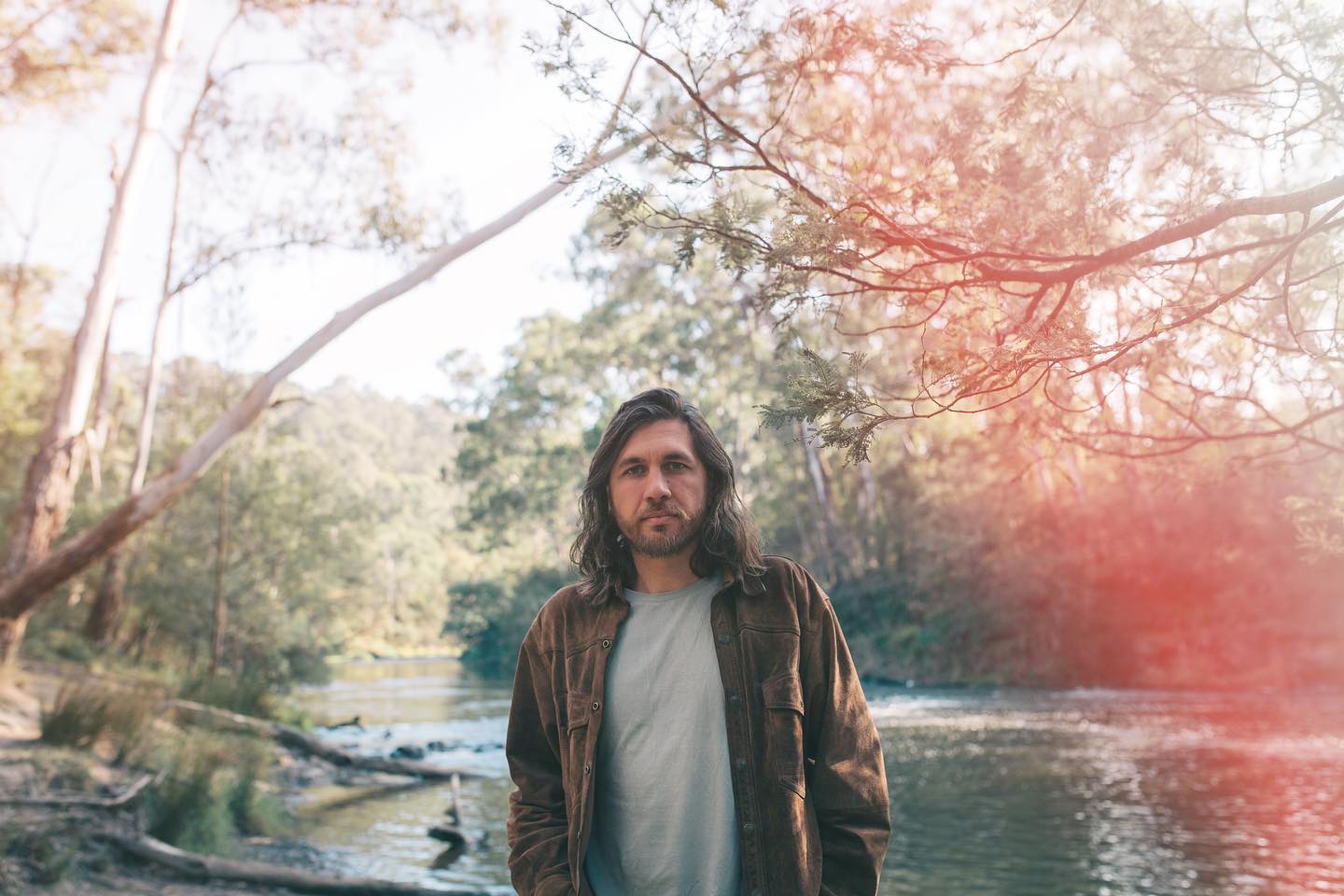 13. Your favourite driving track – or music to exercise-to?
Have You Ever Seen The Rain – Credence Clearwater Revival.
14. Best song or album for a romantic moment?
Not too sure.
15. Which song was played for the "First Dance" at your wedding (if you are married) or which song would you choose if you did get married?
These Arms Of Mine – Otis Redding.
16. Your choice of song to sing at karaoke?
Please Be With Me by Cowboy.
17. Which song takes you back to your childhood – and to which specific memory/memories?
"When A Man Loves A Woman" takes me back to the sound of dinner cooking in our old family home.
We later recorded all our albums there and I wrote "I'm Leaving" (off our upcoming record) about saying goodbye to it when we moved in late 2022.
The sound of the dinner cooking complimented the crackle of the worn out record, and probably old tape that poor Percy had to record on.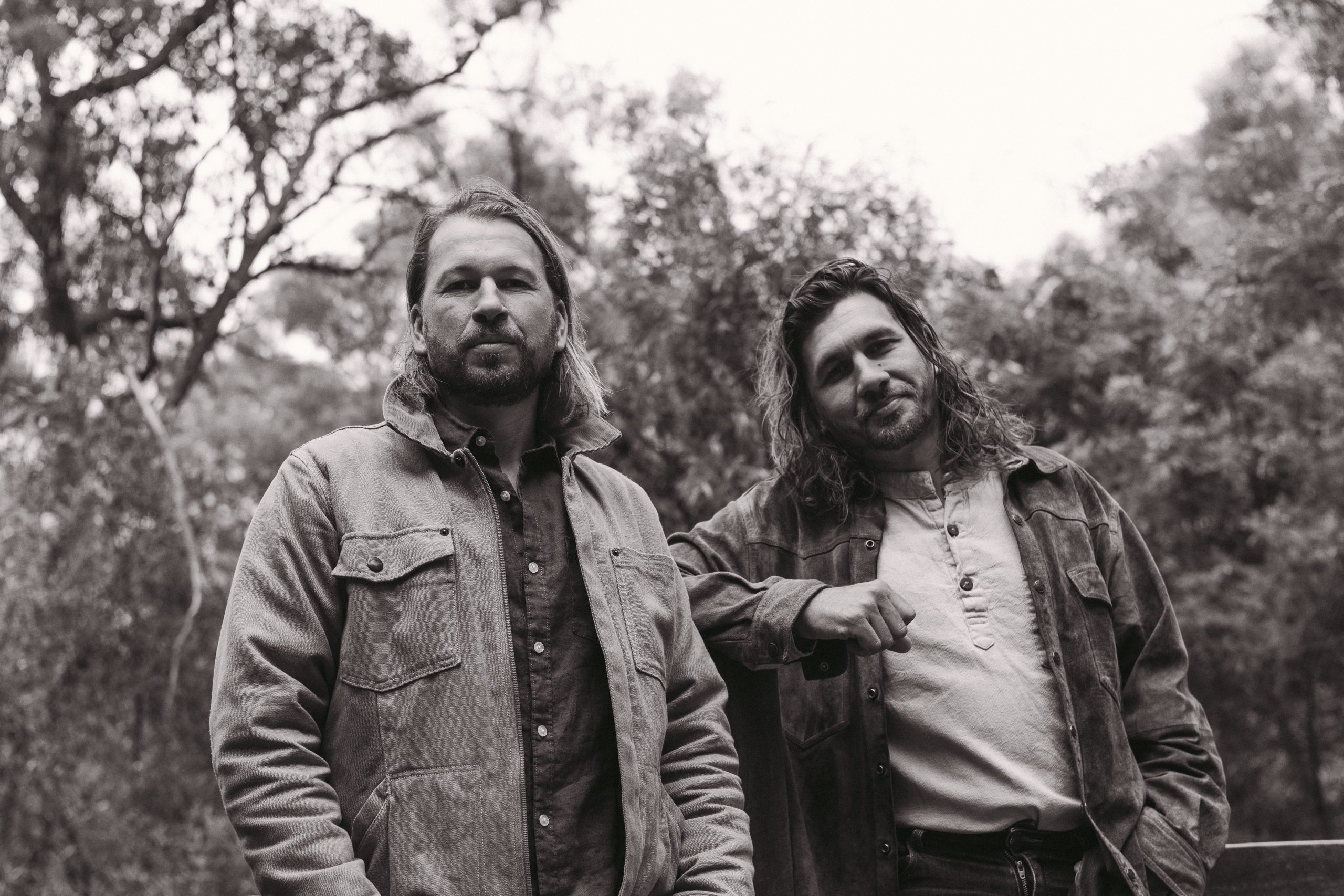 18. Favourite band (or bands)?
Pink Floyd
19. Favourite singer (or singers)?
Otis Redding
20. Which song would you like played at your funeral?
Echoes – Pink Floyd
---
---
Black & white photo directly above and black and white (Josh in checked shirt) photo: By Ian Laidlaw