Tonight, red hot pop star Mimi Webb packs Nottingham's 2,000 capacity Rock City. But what does pop mean? Well, popular, of course.
And for 22-year-old Canterbury lass Amelia Anne Webb, aka Mimi, her sold out 16-date UK and Ireland tour is more than legitimate confirmation of her popularity.
Add to that a hit debut album, "Amelia" which dropped in March this year and peaked at # 4 in the UK chart, four top ten singles and a total of 10 in the UK singles chart.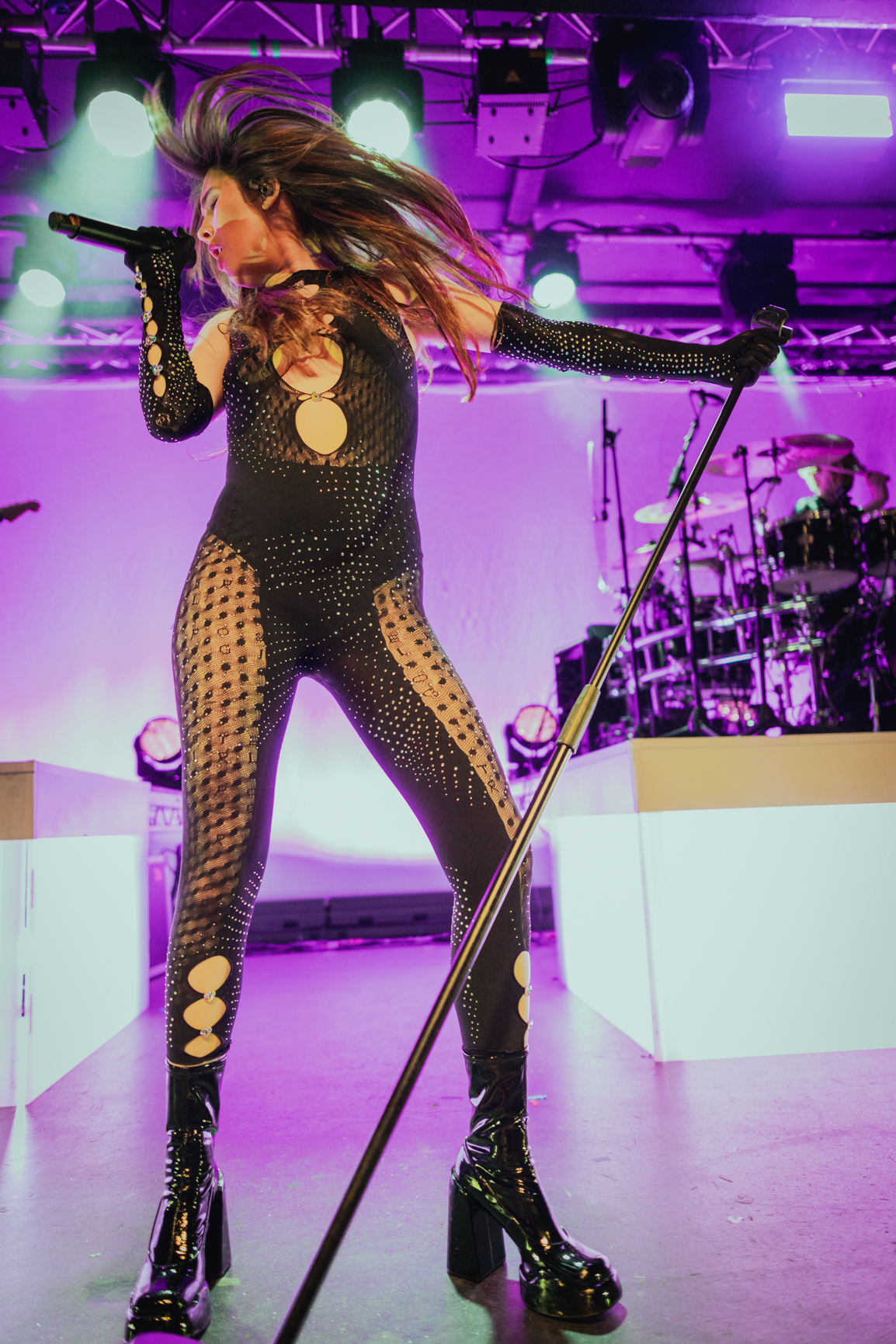 A sold-out European tour and a nomination for "Best New Artist" at the 2023 BRIT Awards. Her tracks notching up in excess of 900 million streams in just two years.
Mimi is turning heads across the pond early in her career too, appearing on big US TV shows such as Ellen, The Tonight Show with Jimmy Fallon and The Late Show with Stephen Colbert.
Yep. This young artist's star is very much on the ascendant, and at a pace too. But not too long ago, Mimi was a BRIT School student, following in the footsteps of Adele, Amy Winehouse and Jessie J.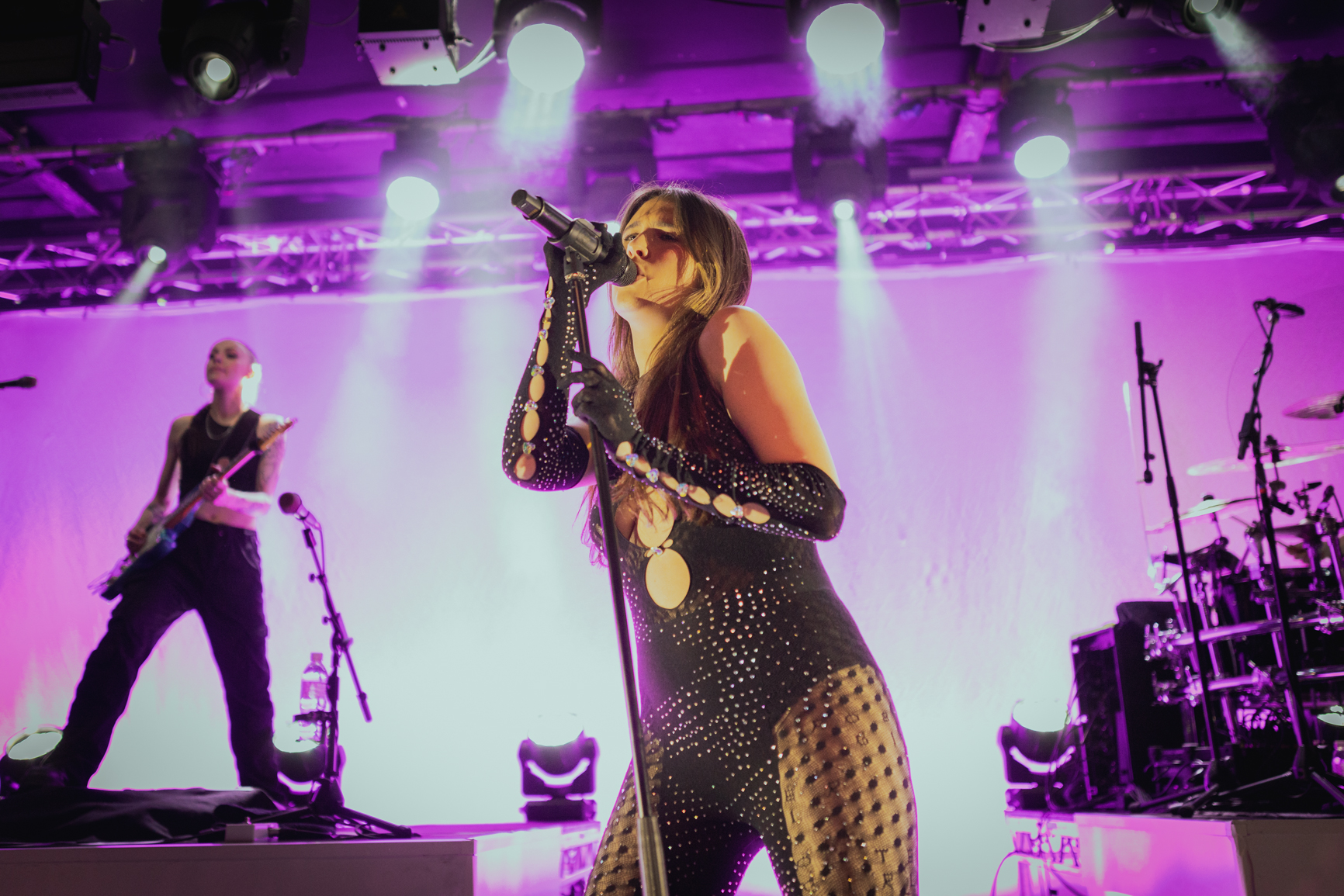 Inspired by the likes of Amy Winehouse, Emelie Sandé, and Sam Smith, she started writing songs of her own at 13-years-old in diaries before eventually learning guitar.
In 2019, she landed management, and at just 18, she inked a deal with Epic Records, followed by the release of her debut single "Before I Go" in 2020. Her Tik Tok presence gave her a massive fan-base early on.
Mimi released her debut EP "Seven Shades of Heartbreak" in October 2021, and became the first British female artist, since Dua Lipa in 2017, to land two singles in the UK Top 15 before her debut album.
Back in March this year, she was playing smaller rooms around the UK with an intimate, up-close-and-personal acoustic set and Q&A session. Plugging her debut album and a good warm-up for this tour, where she is filling much bigger venues of 3,000+ capacity.
In past coverage, there's been some writers commenting on Mimi's lack of stage presence and urging her to put more into her show. Well, I can safely say, based on tonight's 17-song set (full set list below), that criticism would be unwarranted today. Deffo!
You'd have to be blind, stupid or stuck in the bar for the entire set to criticise any aspect of her sparkling, fan-pleasing performance here.
She LOOKS every inch the star in her sparkly long sleeved black body-stocking/leotard style outfit, black gloves, high platform boots and long flowing hair. A proper little pop star.
She moves with confidence and commands attention for the entire set. She is at ease – making it look like she has been doing this job for decades, not just a handful of years at just 22 years old.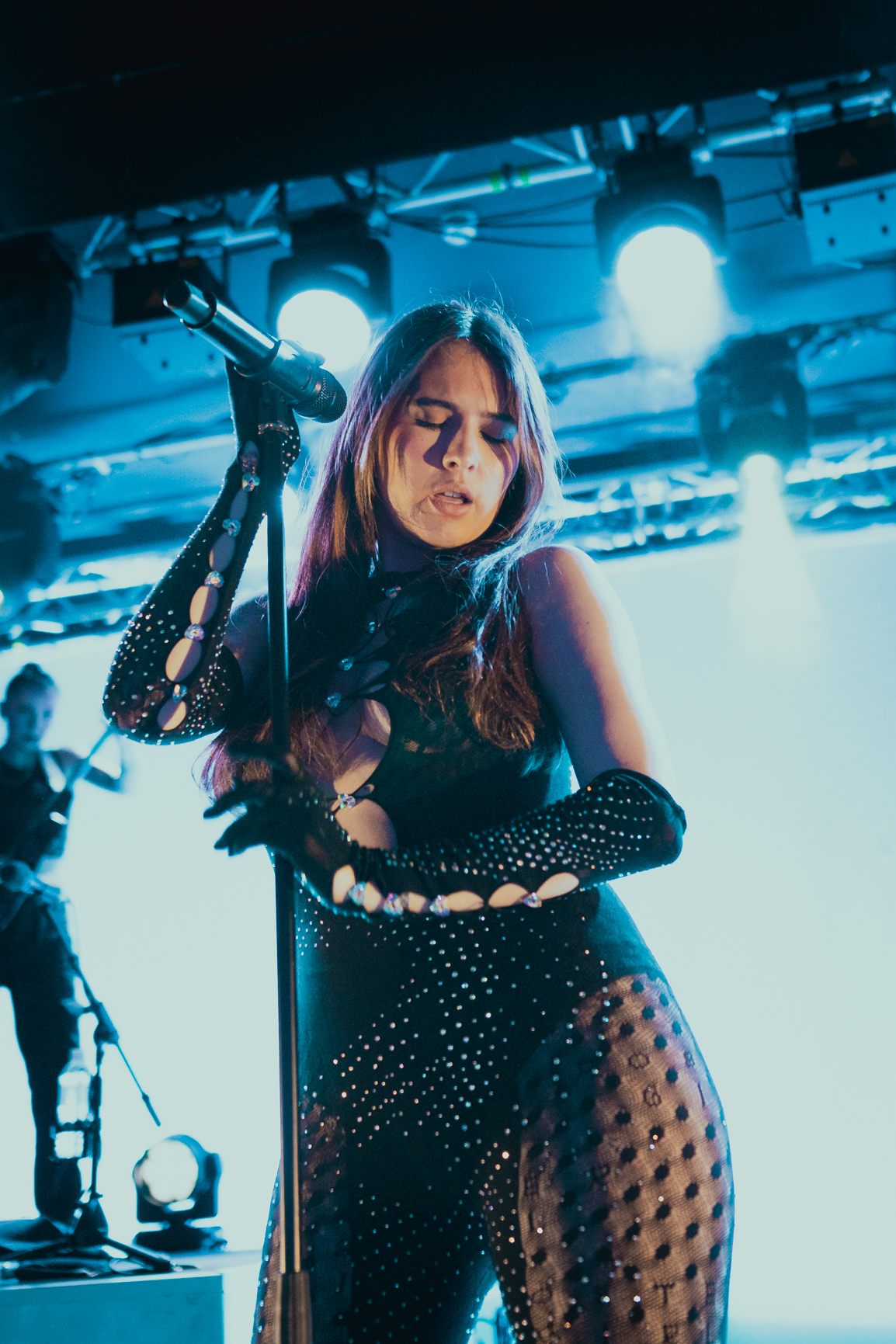 She SOUNDS like a star too. A great vocal range. Note perfect. On stage with just one guitarist and a drummer both performing on top of individual white platforms, but all eyes are on Ms. Webb who hogs stage front.
Dare I say her voice is probably a tad better live than on her records. There, I said it. The sound quality is super clear tonight, which helps.
She has circa 2,000 backing singers too – mostly female fans here tonight – and even though by now she must be used to the fans singing her lyrics back to her at every gig, Mimi's 'cat that got the cream' broad grin and smiley glances at her band told a tale.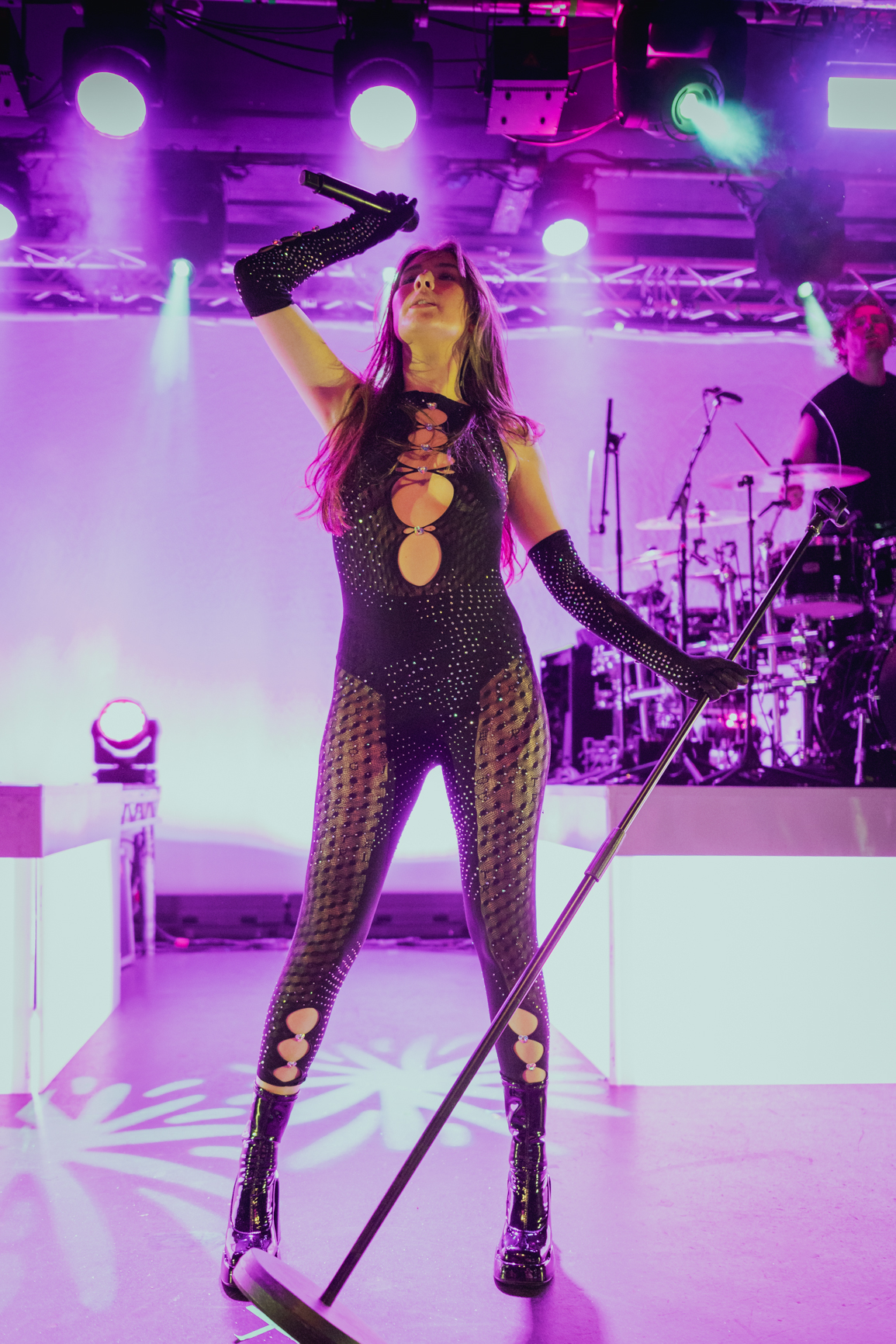 The set opens with "Ghost Of You". Later, she introduces her biggest hit, "Good Without" by saying it is the one that started it all for her. Mobile 'phones in the air en-masse to capture this one, and of the 17 songs tonight, this one probably got the biggest reaction.
At the end of "Good Without", Mimi leaves the stage, the cue for the guitarist to step forward to blast out a guitar solo. Mimi returns after a quick change; from all black to an all-pink jacket, trousers and top ensemble.
Another biggie now, "Dumb Love", another of her hit singles and a big fan favourite. For the title track of her album, "Amelia", Mimi sits on a stool with her guitarist sat next to her, on acoustic guitar for this one. A nice change of pace in a predominantly up-tempo set.
After "Roles Reversed" and "Before I Go", Mimi exits the stage again, without waiting for the crowd to shout for more, but she's back in less than a minute for a three-song encore: "Last Train to London", "Red Flags" and "House on Fire".
She thanks the crew and her support acts, Blake Rose and Henry Moodie, and her band: guitarist Amie and drummer James. Someone in the crowd hands her a little red flag which she holds while she sings her superb single, "Red Flags".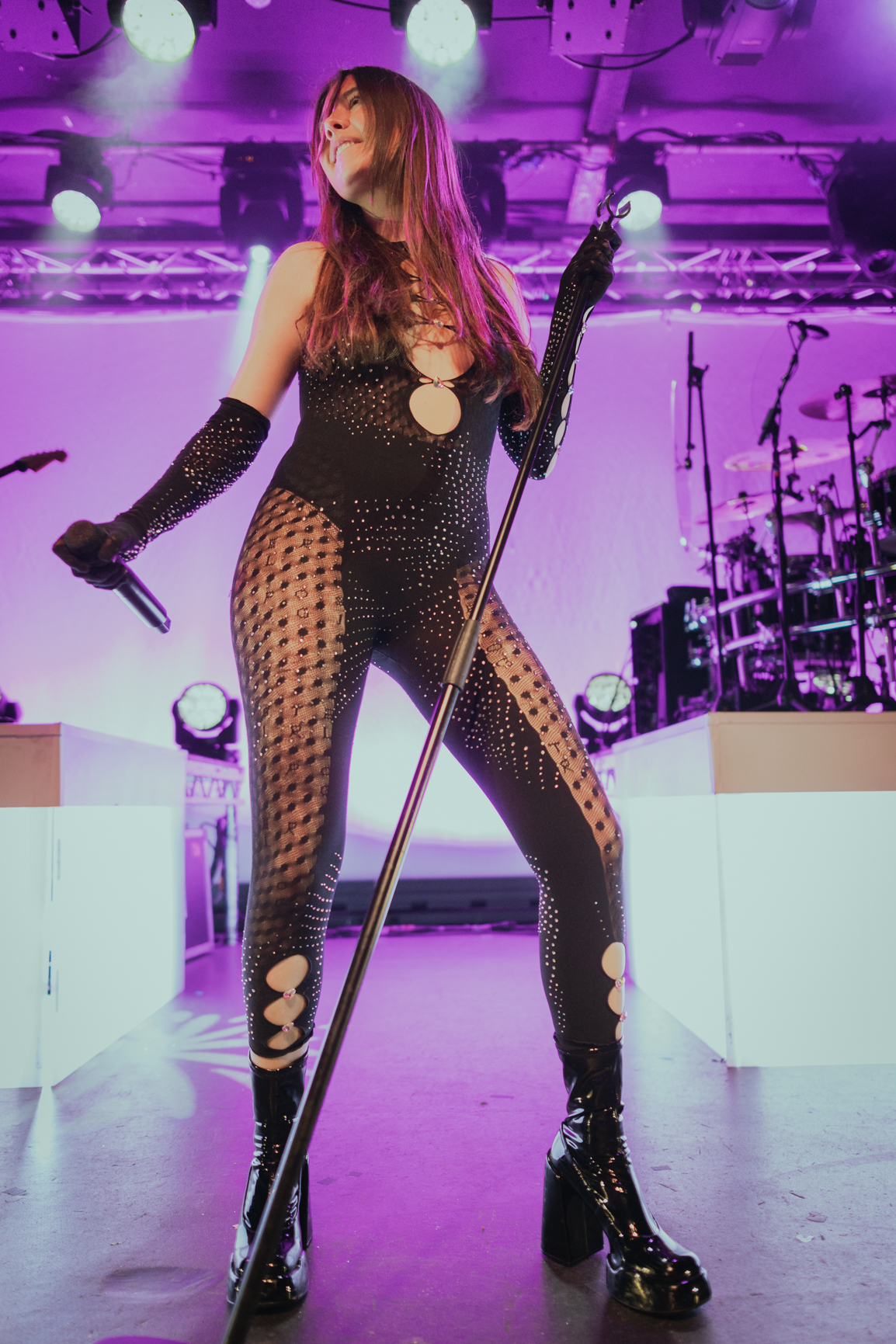 Some may dismiss Mimi's stuff as disposable bubble gum pop, and unfairly say she is just another 15 minutes of famer pop artist with a short shelf life. If they had been there tonight in Robin Hood country, even the most hardened critics may well have had a change of heart and give credit where credit is due.
Mimi Webb is a star. She will become a much bigger star. She has the songs. Those bumper pop anthems that are bang on-trend and make you feel good. She certainly has the voice and the stardust sparkle. In a very few years, Mimi will be filling arenas across the UK and Europe, and she'll nail it in the US too. Quote me.
She is not reinventing the wheel. No. It is pop music. But Mimi Webb does pop bloody well. Mimi is one of ours and she deserves support. You go girl…
Support acts on the tour are young Australian artist Blake Rose (whose admirers include Zane Lowe and Taylor Swift), and 18-year-old British artist Henry Moodie, who has already achieved more than 45 million worldwide streams, and is the most followed up and coming UK artist on TikTok and Instagram.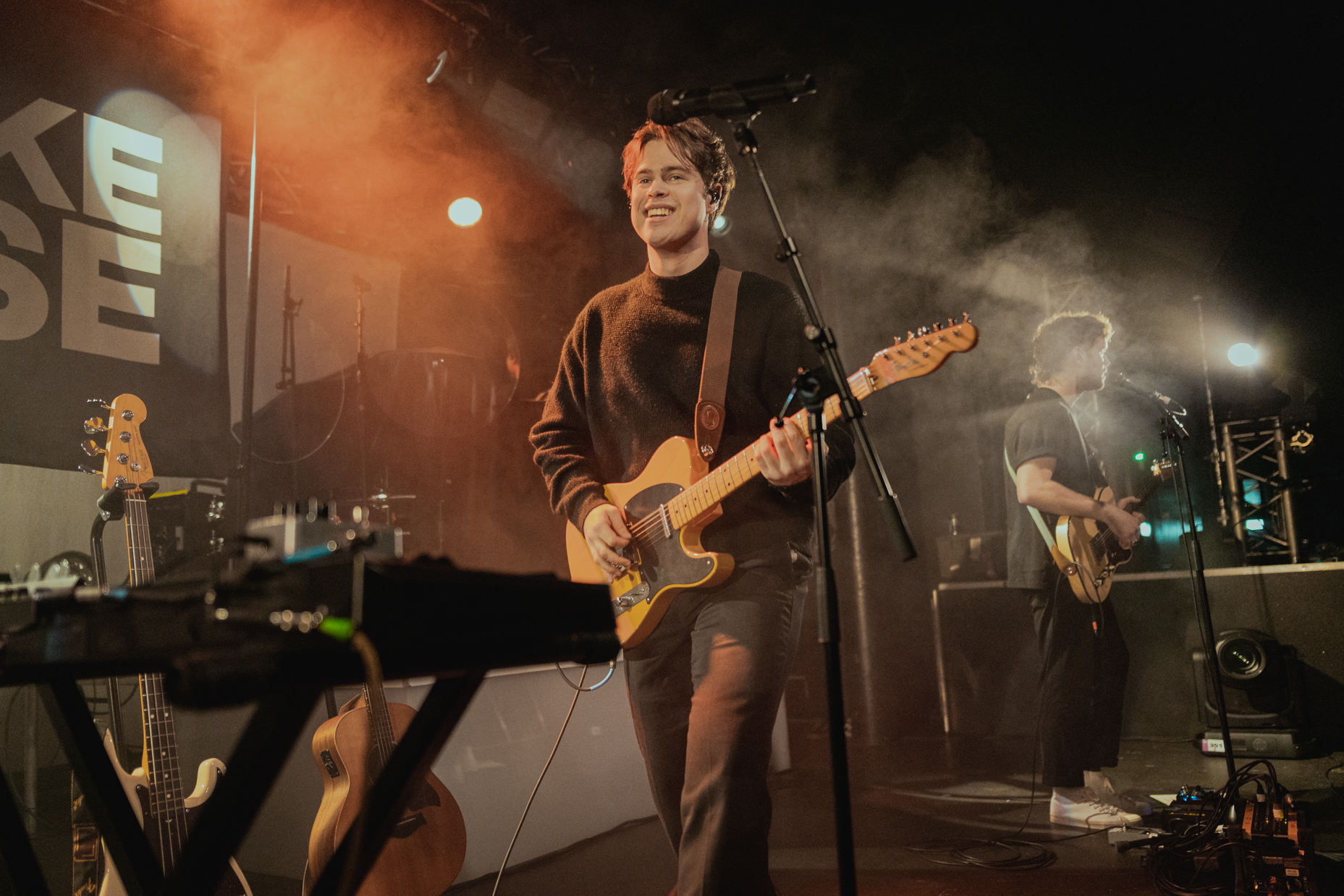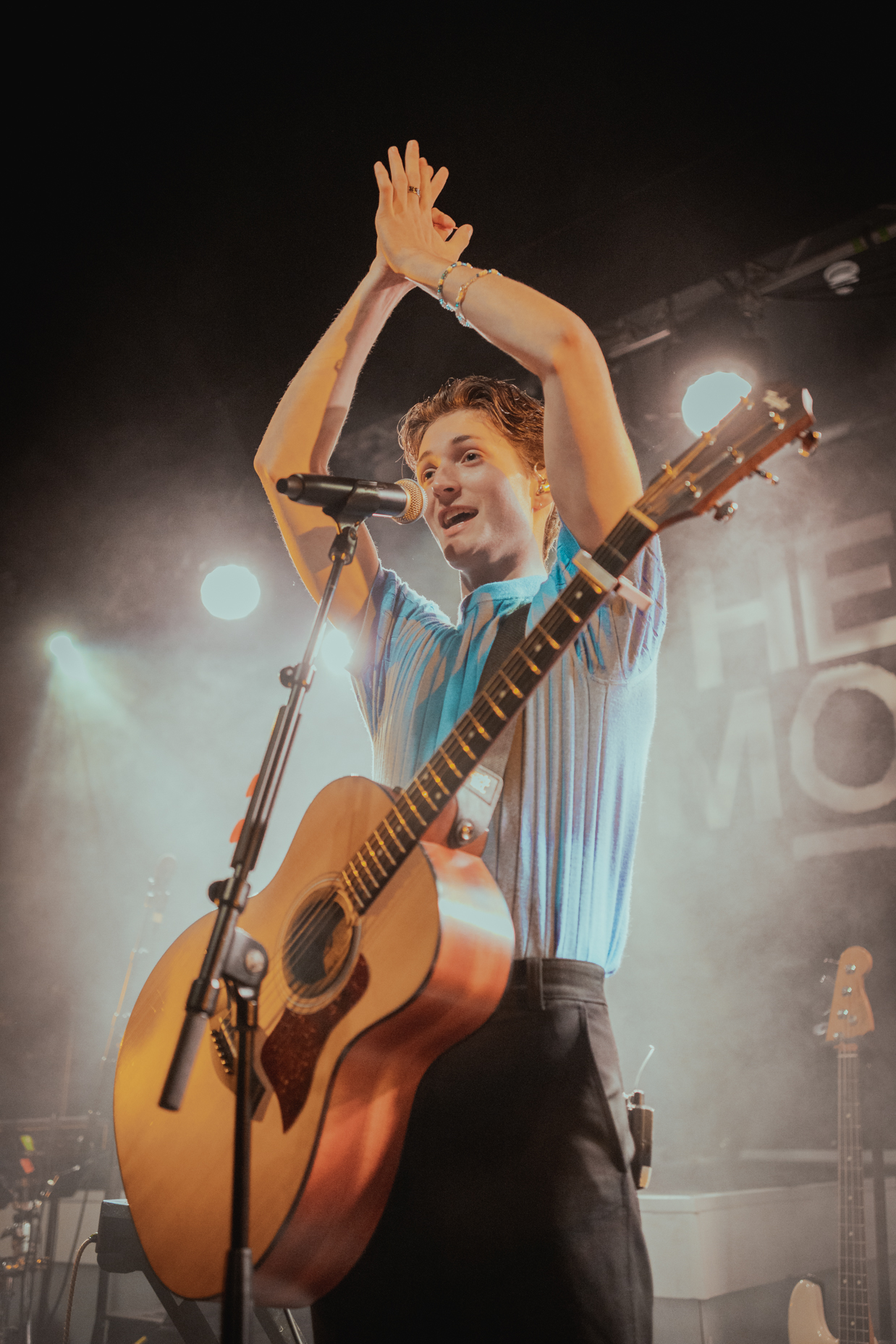 Live Photos: Andrea Bottino
Words: Les Howard
---
Mimi's Nottingham set list:
1. Ghost of You
2. Remind You
3. See You Soon
4. 24/5
5. Is It Possible
6. Halfway
7. Both of Us
8. Good Without
9. The Other Side
10. Freezing
11. Dumb Love
12. Amelia
13. Roles Reversed
14. Before I Go
Encore:
15. Last Train to London
16. Red Flags
17. House on Fire