Hugh Cornwell: punk legend, reformed drugs hell-raiser and qualified academic biochemist. The former Stranglers frontman has earned himself many diametrically opposed labels.
Indeed, while he was chatting to me from his London home, I couldn't help but notice his seamless movement between curmudgeon and charm and back again. The first, I expected – this is, after all, one of showbiz's 'men in black', one of punk's angry voices, a notorious man of excess. But the gentle charm was a welcome surprise.
Hugh's journey to stardom was rather more academic than most. Having formed an amateur band at school in Highgate with classmate Richard Thompson, who went on to co-found Fairport Convention, Hugh studied biochemistry at Bristol University, then headed to Sweden to begin his PhD in a laboratory at the University of Lund.
Despite working on some pioneering research, such as cutting diagnostic time for life-threatening B12 deficiency, no less, the pull of his music passion was too great to ignore. He returned to the UK, and met drummer Jet Black, bassist Jean-Jacques (JJ) Burnel and keyboardist Dave Greenfield. Together they formed The Guildford Stranglers in 1974. They soon dropped their location from their moniker, but quickly straddled the punk movement of the decade and the incoming new-wave sound.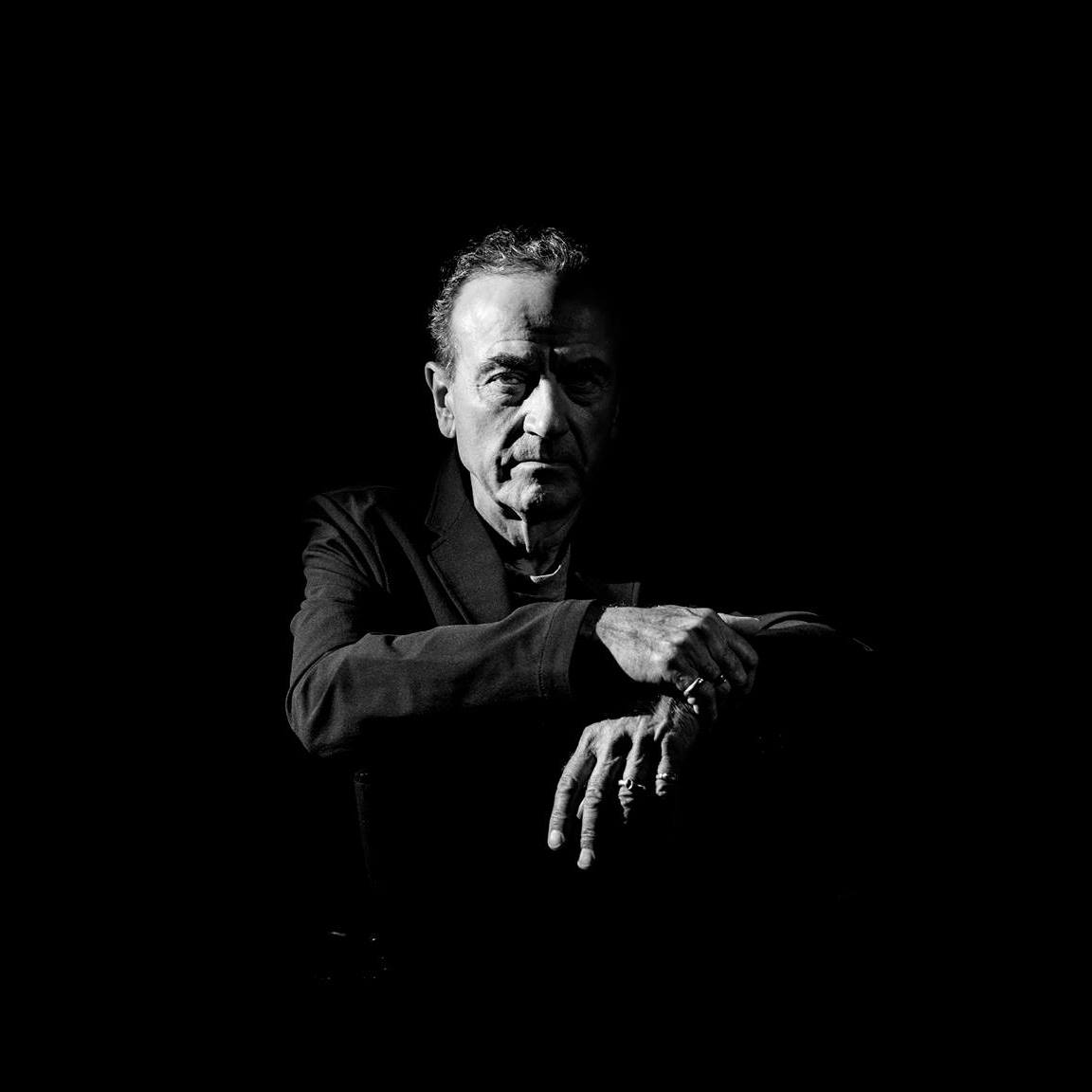 Their first three albums – "Rattus Norvegicus", "No More Heroes" and "Black and White" – were released within 13 months of each other, as fans clamoured for more and hit singles such as "Peaches", "No More Heroes" and "Walk On By" racked up.
More hits followed, including "Always The Sun", "All Day and All Of The Night", "Skin Deep", "Strange Little Girl", and the song that would become their biggest hit and an '80s classic, "Golden Brown". In all, the Stranglers amassed 23 Top 40 singles and 19 Top 40 albums in the UK charts, and in his 16 years with the band, Hugh acted as co-writer and lead vocalist.
And thus this cricket-loving intellectual began his roller-coaster journey through what we might call – to borrow from the title of his latest solo album – his 'moments of madness'. His appetite for drugs, sex and drink were legendary.
This is the man who, when a Hell's Angel held a knife under his nose, caked in amphetamine, simply snorted the lot – later saying: "it just seemed polite".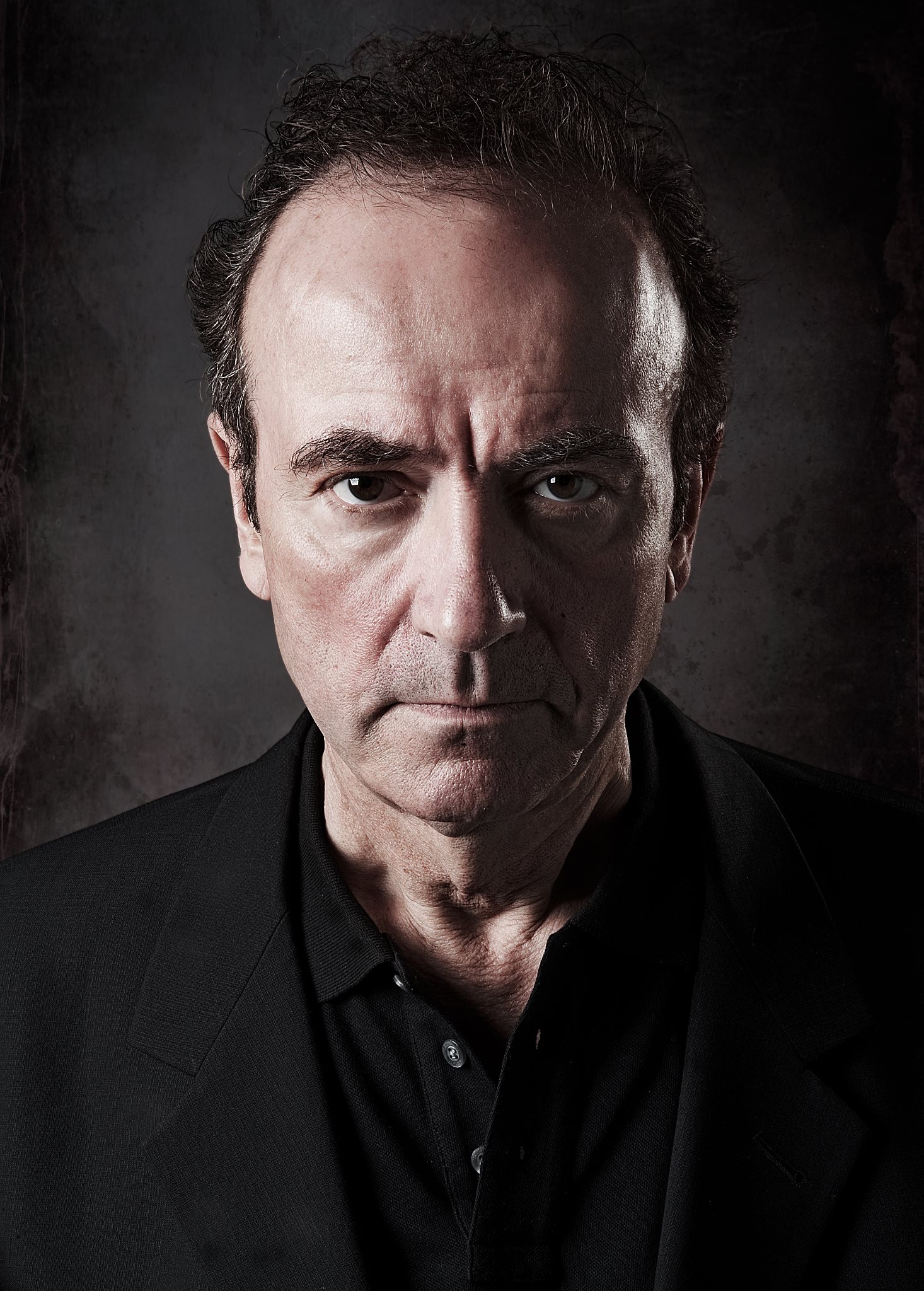 This is the man who counted cannabis, magic mushrooms, LSD, cocaine, amphetamines, heroin and speedballs on his drugs checklist; wrote songs loaded with sex and drug innuendo; and who famously quipped to a journalist that he "put women on a pedestal so [he] could look up their skirts".
I can't help but wonder if Hugh was always destined for a life of largesse and excess, or if the bookish student and budding scientist was swept along by the high-octane momentum of punk and new-wave. Immediately, Hugh displays the easy wit I wasn't expecting.
"Well, you could consider my hedonism as a controlled scientific experiment. Its conclusions? Well, I learned that it's all quite fun. But it can be damaging to your health."
survivor
So would he do anything different if he were starting out today; was he a hedonist by nature, or was his behaviour simply a function of being in the epicentre of the 1970s' punk scene?
"If I were starting my career now, I wouldn't do drugs. I mean, I did enjoy it, so that could mean it was part of my nature. But drugs were just there. **********  [Editor: Identity removed for legal safety] introduced me to some of these powders, and without that introduction maybe I would never have touched them. So where does the blame lie? If they're around, you're going to succumb, because you're naïve. At that time, there was nobody there to give you advice, and everybody was coercing you into doing and taking as much as you could.
"But it's all water under the bridge now. It's all experience. And I'm just fortunate enough to have survived it."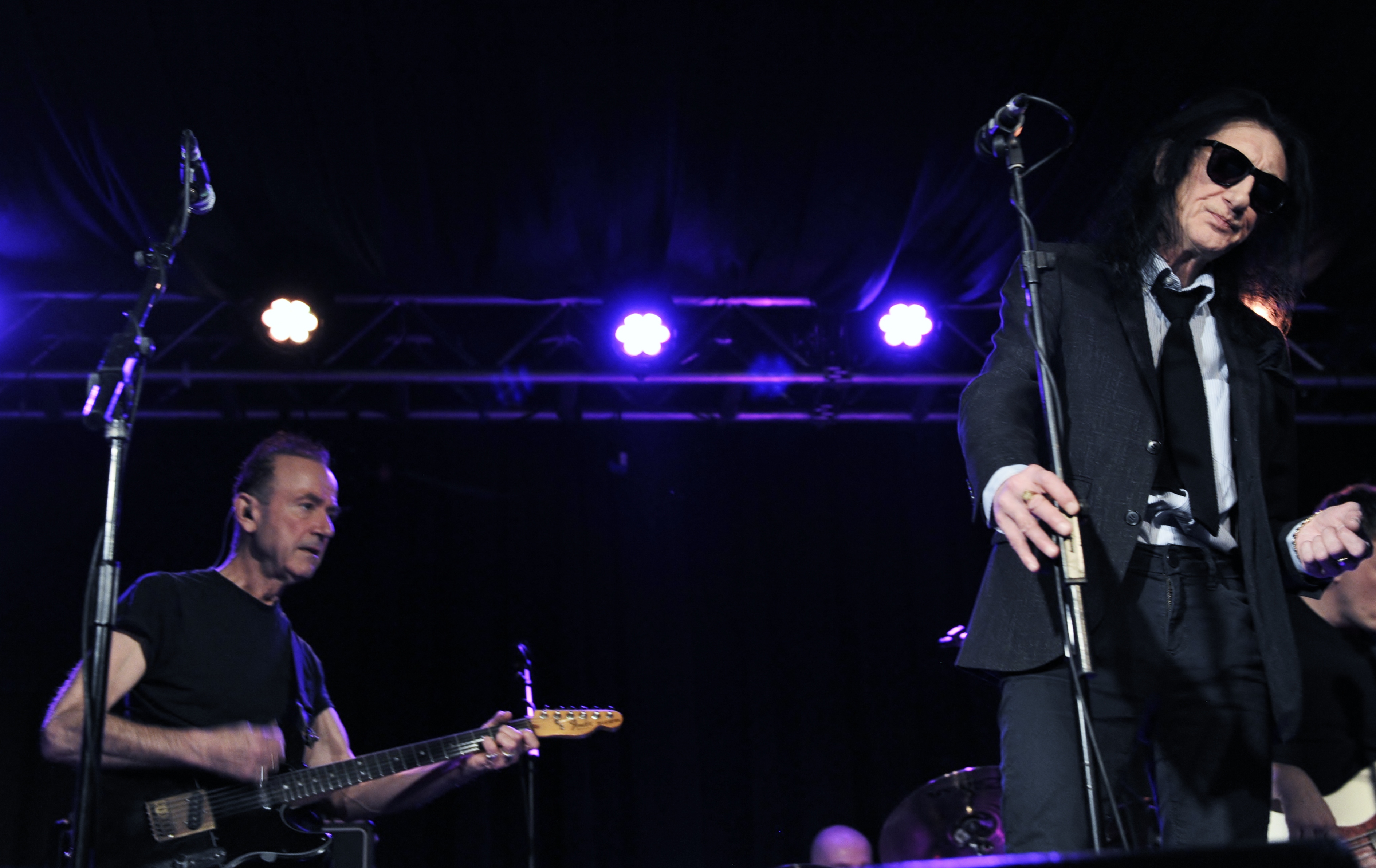 Although Hugh says he grew tired of drugs and feeling dependent on them to have a good time, even getting clean was, in the end, done with his typical extravagance. After a routine police bust in Hammersmith Broadway, five separate drugs charges saw Hugh serve five weeks of an eight-week sentence in the notoriously rough HMP Pentonville in 1980.
Reflecting on this experience in his autobiography, "A Multitude of Sins", Hugh notes that in prison: "I missed drinking at first, but I never missed taking drugs.
"I wouldn't recommend drug-taking to anyone. No experience is rendered any better than it is when experienced straight. Don't believe the hype."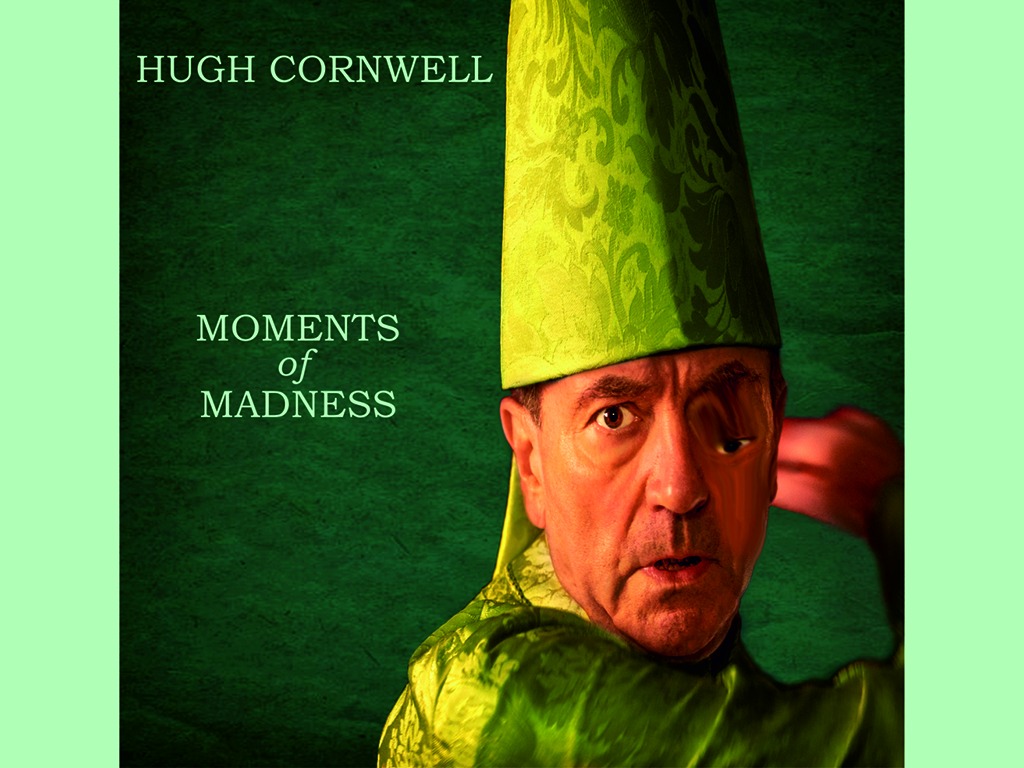 With all the credibility of his personal experience, Hugh continues to act as a cautionary tale – having first paused to take a Vocal Zone throat pastille for his tickly cough. He enjoys telling me that they are "a controlled substance" since they contain myrrh, and are sold over the counter rather than off-the-shelf; perhaps old habits really do die hard.
"All those substances don't get a look in now. They affect every organ of your body, however much people try to ignore that fact. And I can't drink a lot these days because of damage to my kidneys and liver. It's a necessity to stay healthy!
"About 20 years ago, I sat down and I thought: if I really am serious about wanting to do this for as long as I can, I've got to give my body an even break. So I made a conscious decision to look after my health. That's what you have to do, otherwise you're going to keel over and that's going to be it."
That conscious decision from a couple of decades ago still holds good; Hugh is now 73, but shows no signs of slowing down. He has recently written his third novel alongside screenplays and two non-fiction books, brought out his tenth solo album ("Moments of Madness"), and hosts a movie podcast called MrDeMilleFM.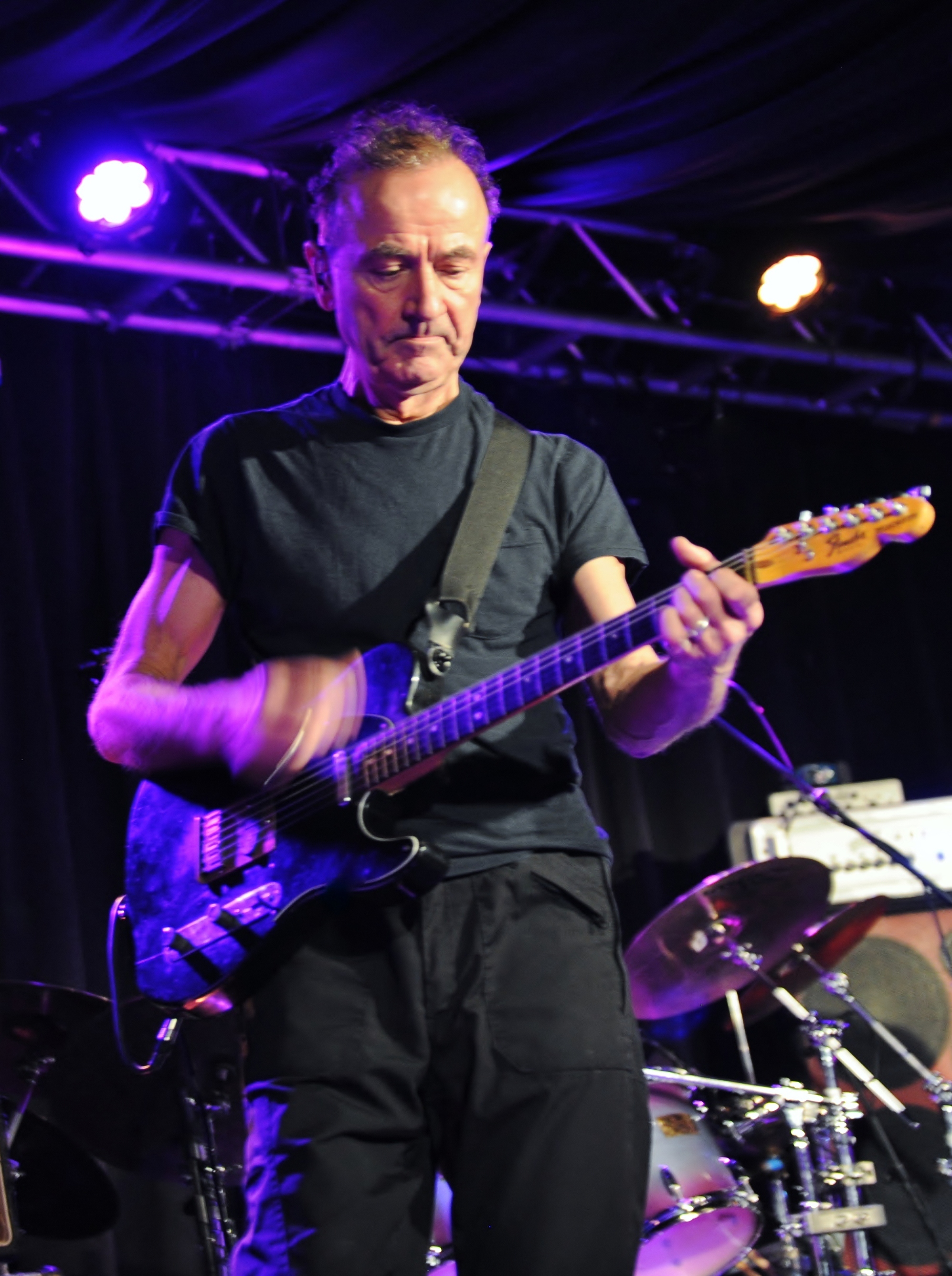 Much of his prodigious output strikes me as being quite dark, a dystopian view of the world as he sees it. I ask him if he is quite gloomy about life generally. Thankfully he laughs before answering.
"No! Well, it depends if the sun's shining or not. I really am affected by my surroundings. If the weather's gloomy, I feel gloomy, and if the sun's shining then I feel shiny. Unfortunately, I'm not independent of those things."
live
Regardless of the weather, Hugh is still playing live – including three gigs in early May, one of which is him proving he is a man of his word.
"We were touring to promote the new album last year, and we couldn't play a gig in Manchester because of technical difficulties with the electricity supply in the building. It was almost sold out and there was a huge group of people outside, all cold and disappointed. I felt like I wanted to go out and apologise to everyone for wasting their time, even though we tried for hours to get everything working properly.
"So this is the rescheduled date, and it made sense to put two others – Birmingham and Sheffield – in either side. And because it's a rescheduled date from the album tour, people can expect more of what I was doing last year – the first half we hone in on the new album and a selection of other songs from my solo records, and then we come back from the break and stuff those Stranglers songs down the throats of the audience until, like geese, they can't take any more and walk away satisfied!"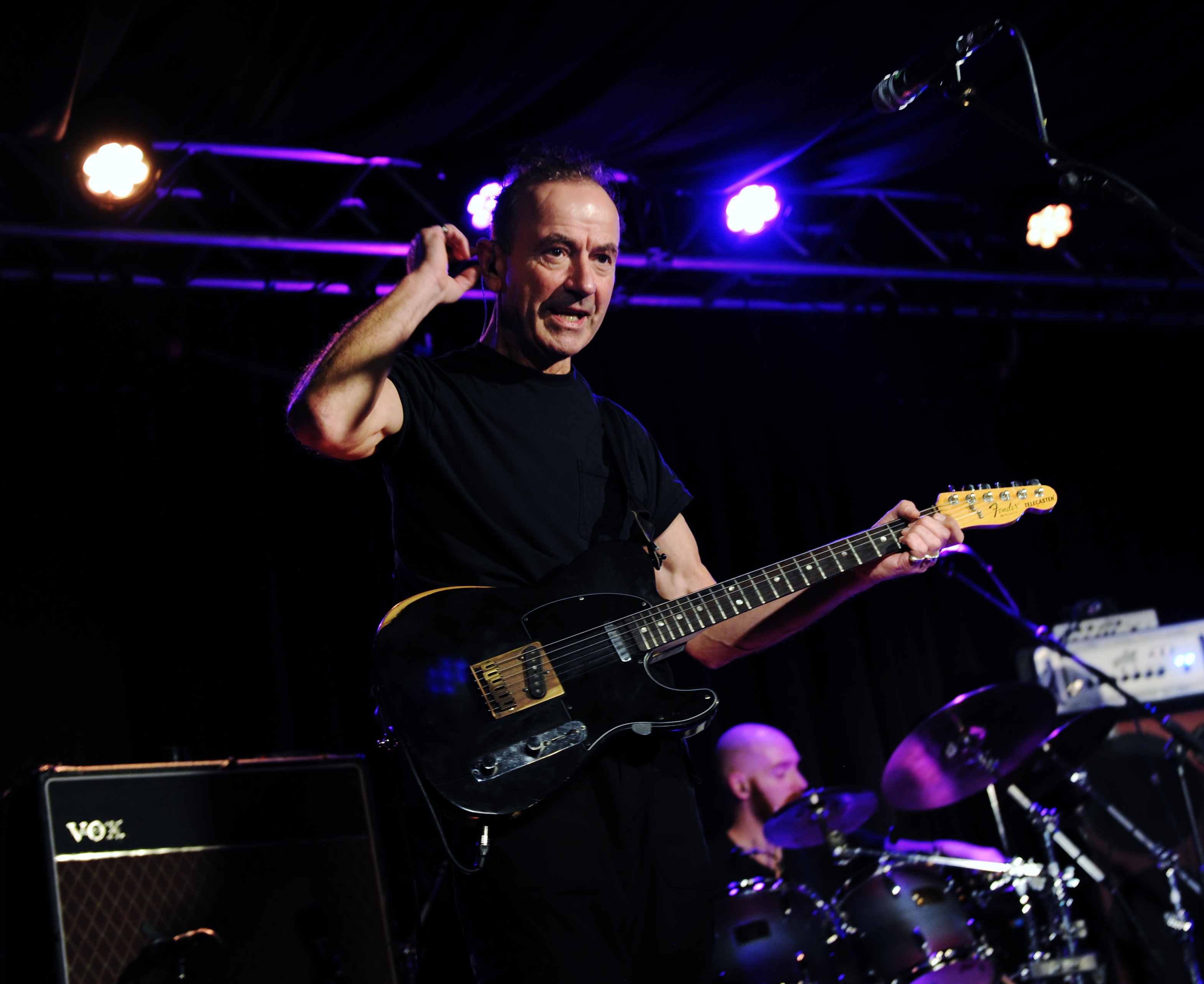 Do I detect a bitter undertone from Hugh, even 30-odd years later? He and his old band-mates have made no secret of the fact they barely speak to each other since Hugh sensationally quit the band in 1990, although Hugh was quick to publicly express his sorrow when both Dave Greenfield and Jet Black died (in 2020 and 2022 respectively). Might we assume that including a barnstorm of Stranglers classics on the setlist is a crowd-pleaser, but not a Hugh-pleaser?
Hugh is adamant it is fun to do, and quite novel because he chooses not to tour with keyboards. That feels like quite a departure from a back catalogue in which keyboards were a signature sound, and I ask Hugh about his decision.
"I've nothing against keyboards, and when I decided to go my own way and trust my luck outside of the band, I took keyboards out for a while. But I was constantly being compared, you see, to the Stranglers, and I wanted a point of difference. After a couple of tours, I thought: why even create that similarity?
"And anyway, I love the power trio of bass, drums and guitar. I mean, one of my favourite groups ever was Cream; what a great, great band, and not a keyboard in sight.
"Some of the arrangements have to be quite intricate to make sure the essence of the song comes across, and it's remarkable what you can do with voices, or by incorporating a lead line into the bass or guitar."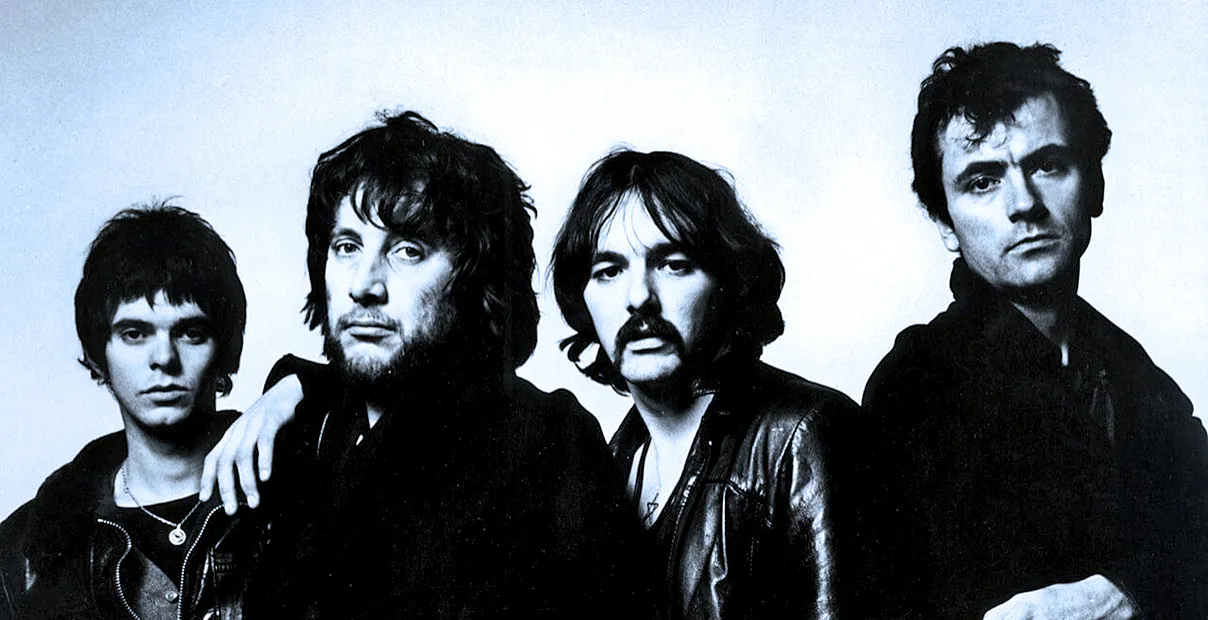 While I was checking out Hugh's new songs he'll be playing at the gigs, I noticed I can't hear the passing of 40 years in his voice, and that he is still getting right up in society's face on issues he feels exerted about.
"Everything's political, isn't it? It's a universal word, and every interaction you have with another person is political in a certain way. If I could pick a priority [for society] though…it would be clean up, I think. That has so many ramifications. Ban plastic, you know, or find a use for it. Some people have invented machines that will convert plastic back into oil, have you heard of that? Things like that.
"And the consequence of cleaning up is that people will feel better about themselves, about other people, and about the world."
It seems clear to me that Hugh feels he has plenty yet to give, and has no intention of winding down after a life lived in top gear. Although he says, presumably with tongue firmly in cheek, that he's "not sure if there's any time left" for contemplating marriage for the first time, he has plenty of energy and enthusiasm for what lies ahead.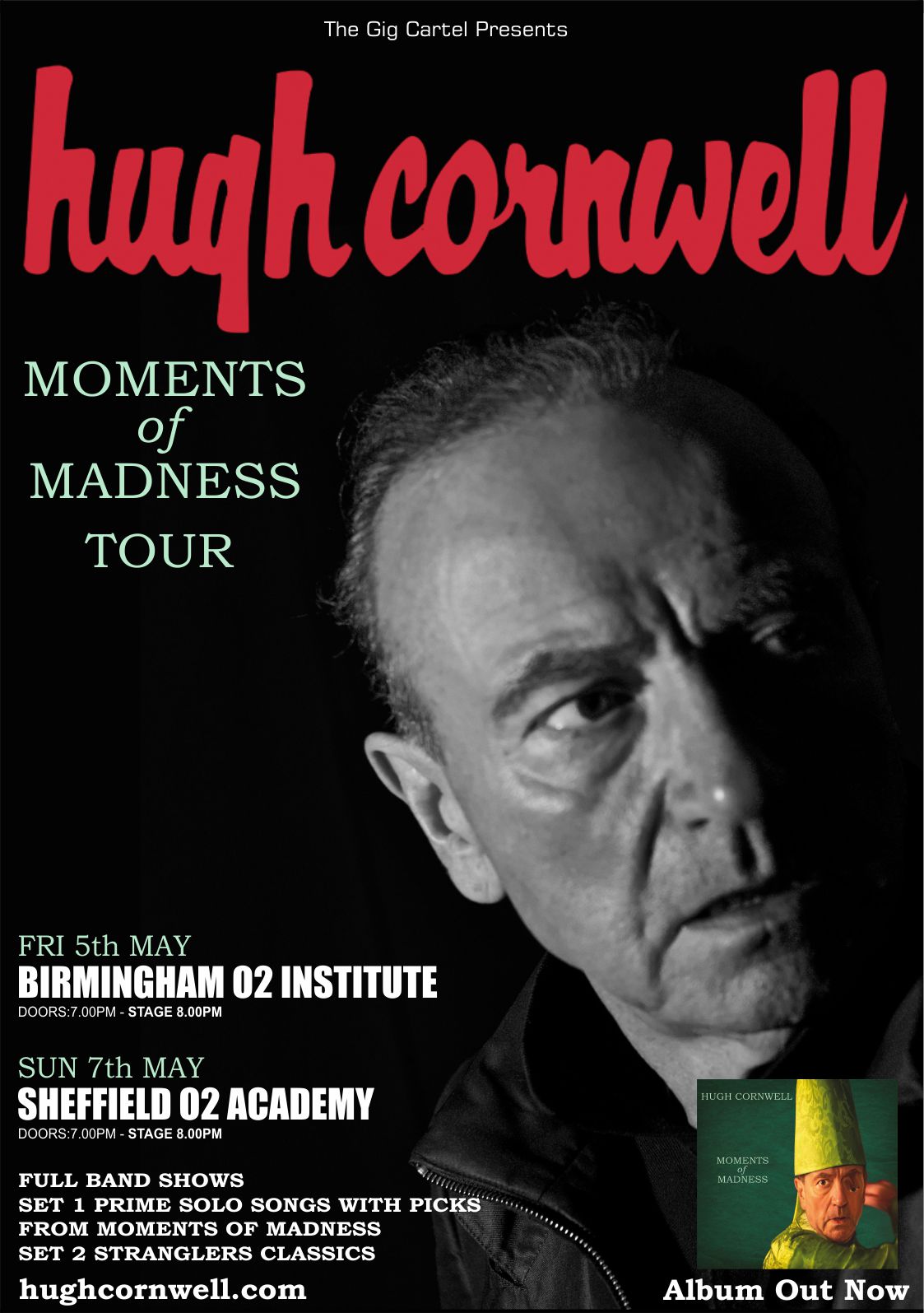 I ask him what his epitaph might be, in (hopefully many) years to come, and he treats me to his deep chuckle once again.
"I have no idea! It wouldn't be for me to…that's a very egocentric question! You know, I really don't give a damn what people are going to think of me afterwards. What matters is what's here and now, and what's to come. And whatever is written about me afterwards will depend upon what happens now, in this perfect amount of time that's left for me to be on this planet."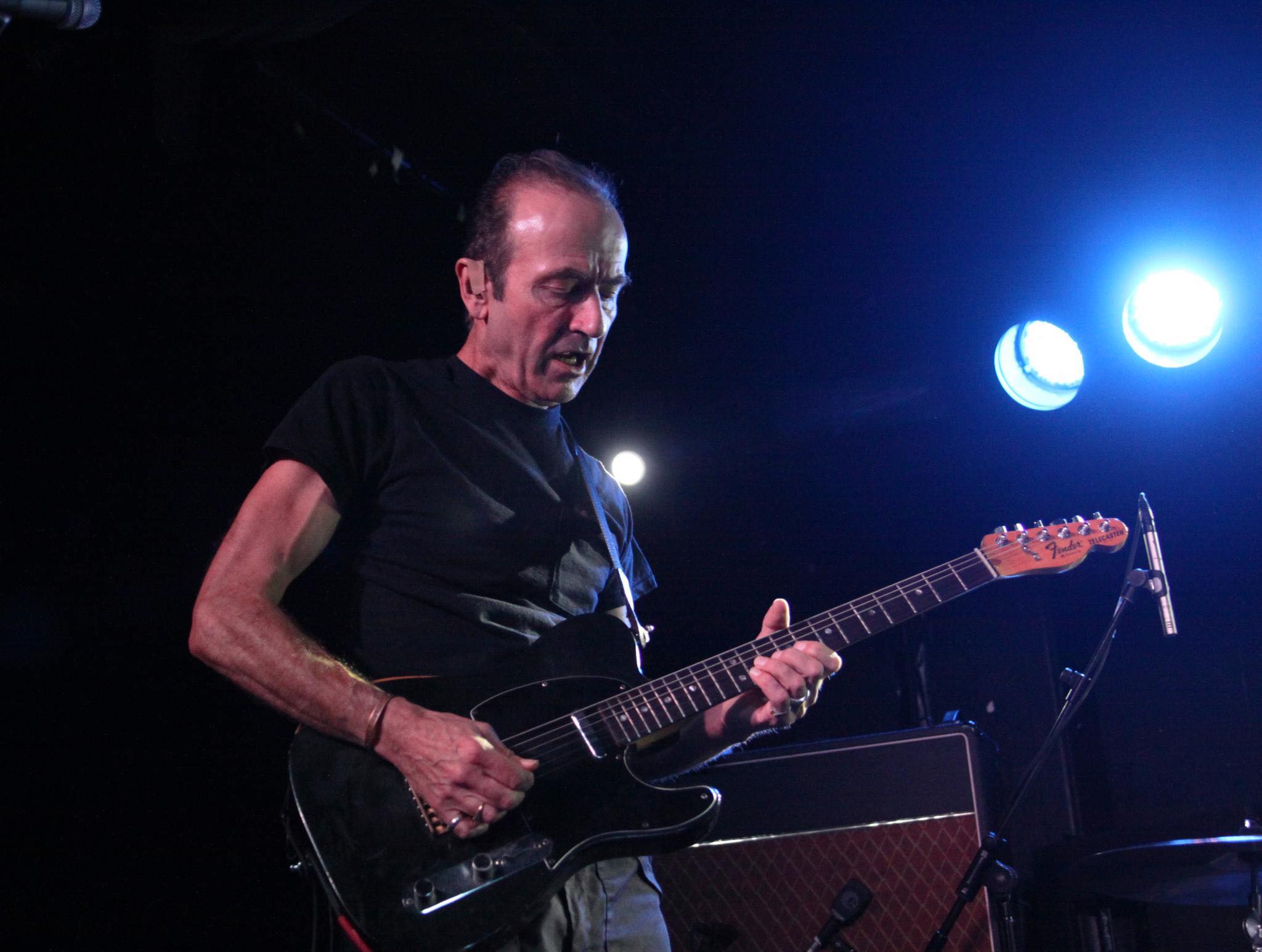 Some people would have given much thought to creating a pithy and profound one-liner in answer to my question. But, ever impossible to pin down and label, Hugh oscillates between yet another dichotomy – on the one hand, not giving a damn what anyone thinks…while on the other hand, being quite clear it is for him to shape, by his actions, what people think of him.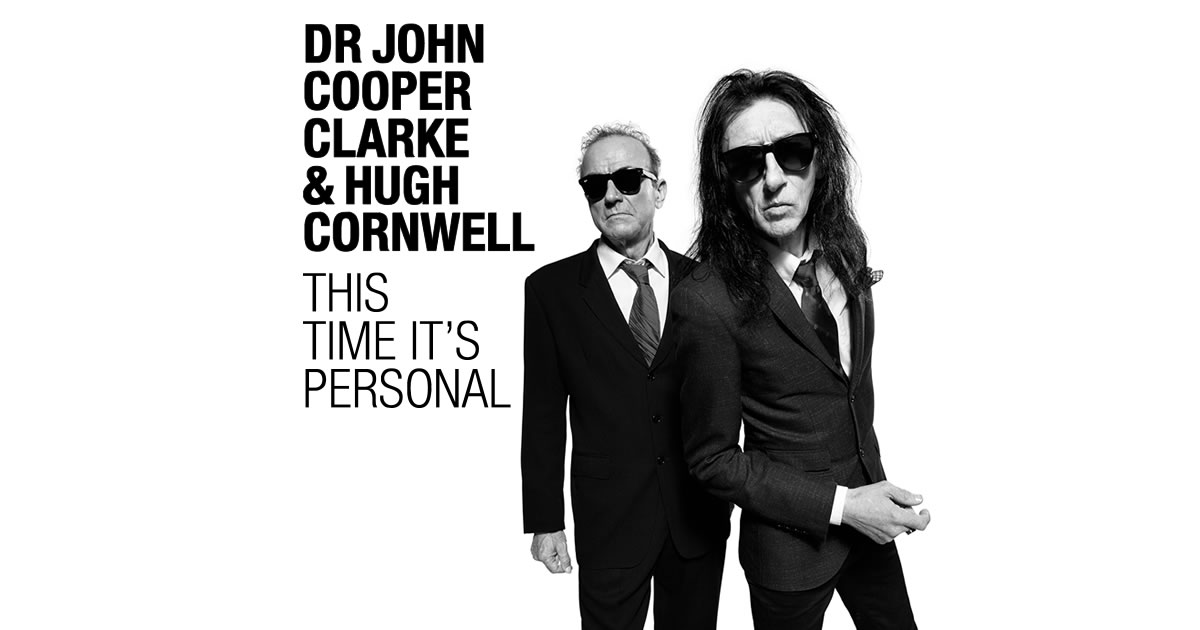 ---
---
Hugh and his band tour Ireland in April, then the UK shows and off to Europe, before a UK tour in January next year.
Friday 5th May  – BIRMINGHAM – O2 Institute.
Saturday 6th May – MANCHESTER – O2 Academy.
Sunday 7th May  – SHEFFIELD – O2 Academy.
Hugh Cornwell performs 2 sets, there is no support on these shows.
https://www.thegigcartel.com/Artists-profiles/Hugh-Cornwell.htm
---
---
Words: Lucy Boulter
Live photos: Mike Gray (Marked MG) / Simon Redley (Marked SR)
2 x black & white pix and 1 x colour portrait: PR-supplied