Ionic British rock band Wishbone Ash's seminal LP "Argus" gets a very tasty limited edition 50th Anniversary multi-format seven-disc box-set release via Madfish. Out now…
The beautifully put together deluxe seven-disc set offers up:
Three CDs comprising Martin Turner's "Argus" re-master, "Live at The Alexandra Palace 1973", "Live in Memphis 1972", (including four previously unreleased early version demos.)
Two LPs: An original "Argus" replica (re-mastered for this release) and "Argus Live" on yellow vinyl (selected recordings from Alexandra Palace and Memphis).
DVD including French and Swiss TV footage, "Live from the Rainbow 1973", and an RTS Broadcast from 1974.
7" Single of "Blowin' Free".
48-page softback perfect bound book with rare photographs and extensive liner notes, featuring contributions from Andy Powell, Martin Turner and Steve Upton.
Each set comes with a numbered certificate of authenticity. This ultra-impressive set is the band's ultimate statement, given the deluxe treatment it so richly deserves.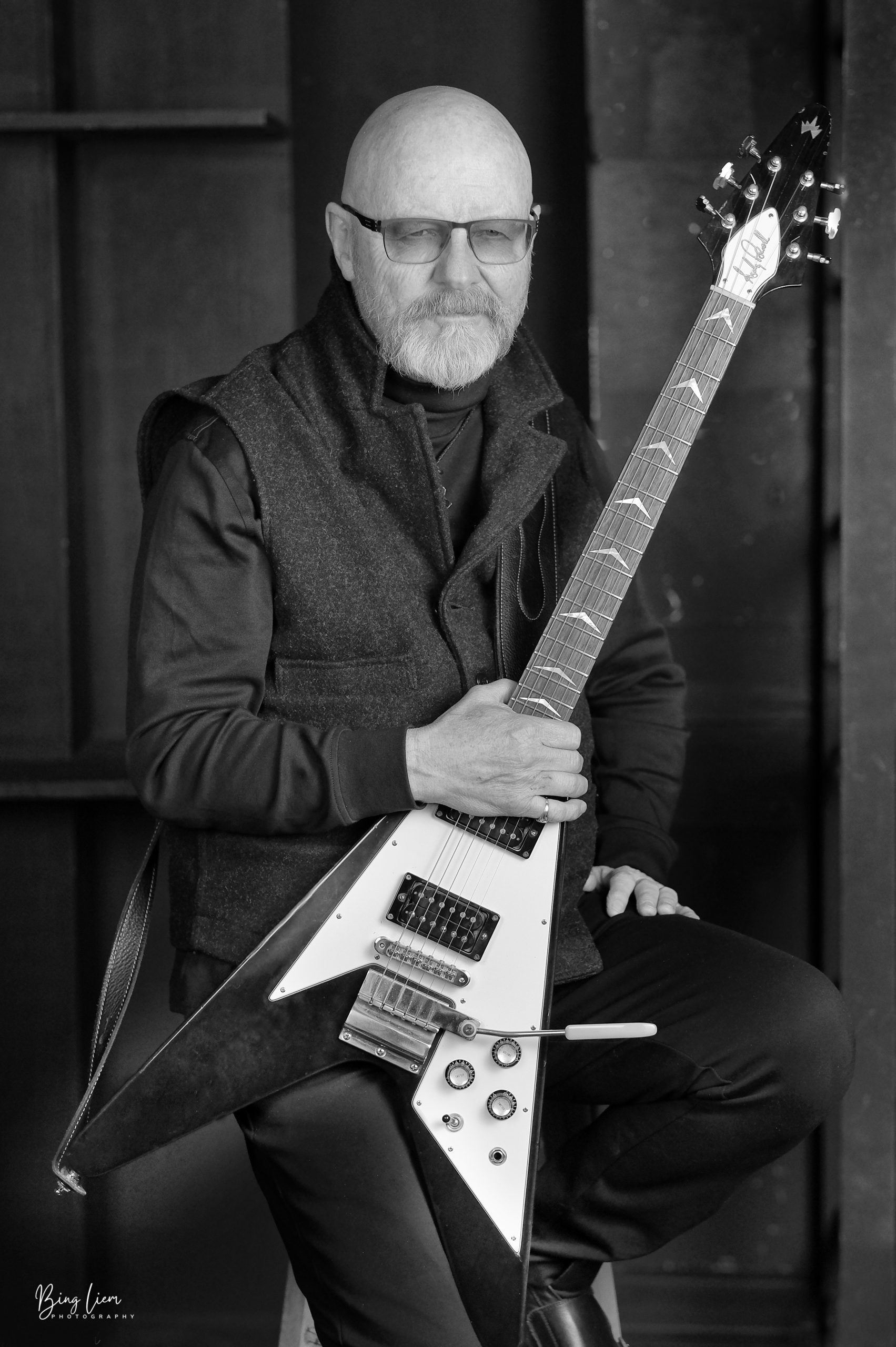 Wishbone Ash formed in 1969 and achieved considerable success in the 1970s, during which they were among England's most popular rock acts, achieving an incredible eight top 40 albums. Often regarded as one of the premiere UK live acts of the 1970s, the band toured throughout this period and into the following decades.
1972 was one of rock music's most memorable years for regal releases – a golden age of classic albums – "Exile on Main Street", "Machine Head", "The Rise and Fall of Ziggy Stardust and the Spiders from Mars", "All the Young Dudes", "Roxy Music", "Can't Buy a Thrill", "Sailin' Shoes", "Foxtrot", "Demons and Wizards", "Transformer", "Barnstorm"…..
By rock royalty – The Rolling Stones, Deep Purple, Davie Bowie, Mott the Hoople, Roxy Music, Steely Dan, Little Feat, Genesis, Uriah Heep, Lou Reed and Joe Walsh. Not least among these amazing artists and records was Wishbone Ash – and their award-winning 'Album of the Year' "Argus."
Undoubtedly the most famous of the band's' 1970s canon, "Argus" is not only the biggest selling album of the band's career – featuring the beloved fan-favourite "Blowin' Free" – but also full of memorable and timeless tunes such as "The King Will Come", "Time Was", "Warrior" and "Throw Down The Sword".
Featuring a heady blend of prog' rock, folk and hard rock, "Argus" is widely considered a vital moment in the progression of twin-lead guitar harmonisation.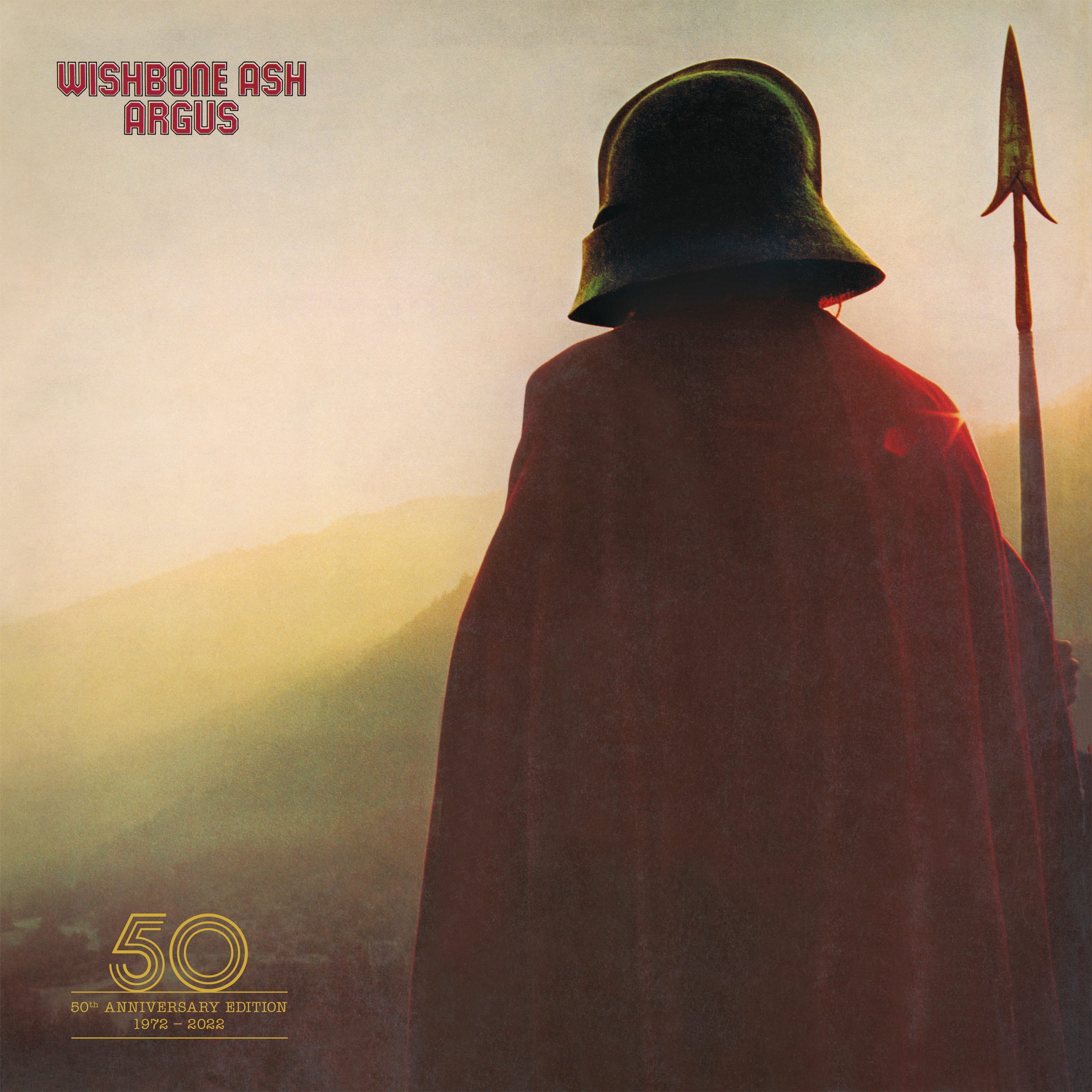 As they reigned supreme through the 1970s, Wishbone Ash was centred on inspired musicianship, joyful spirit and inventive songs. Their concerts were uplifting and their recorded work sublime.
"Argus" remains a stunning highpoint in the band's startling repertoire. This quality box set for the album's 50th anniversary is is a vital addition to the Wishbone Ash catalogue and for serious fans, a "must have" (the gas bill can wait!!!)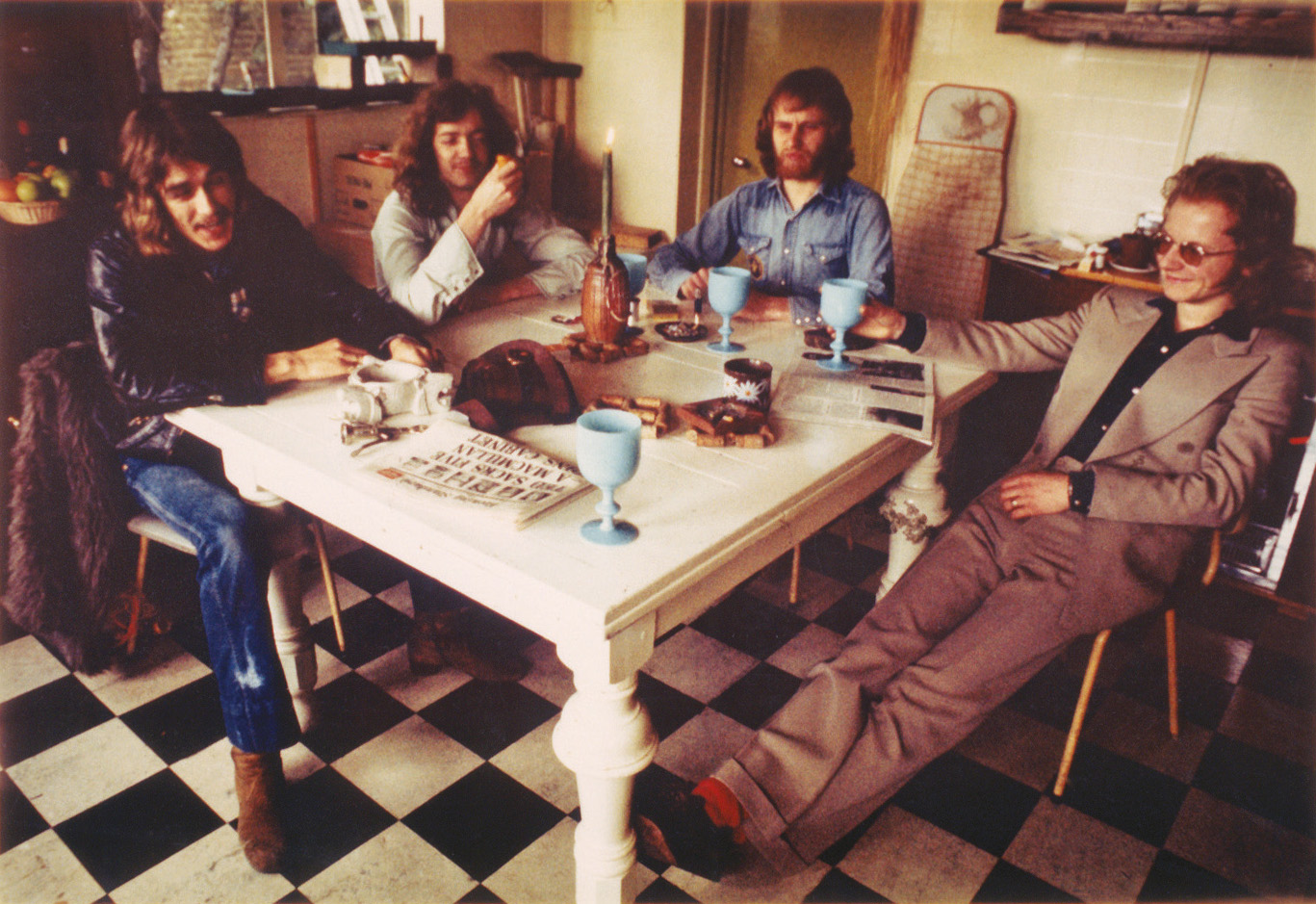 Wishbone Ash formed when Martin Turner and Steve Upton set up auditions for a guitarist and subsequently ended up with two guitarists, because they couldn't decide between the two.
So as a result, guitarists/vocalists Andy Powell and Ted Turner completed the original Wishbone Ash line-up. In 1974, Ted Turner left the band, and was replaced by Laurie Wisefield. The band continued on with strong critical and commercial success until 1980.
There followed line-ups featuring former bass players from King Crimson (John Wetton), Uriah Heep (Trevor Bolder), and Trapeze (Mervyn Spence). Wisefield left in 1985. In 1987, however, the original line-up reunited for several albums: "Nouveau Calls", "Here to Hear" and "Strange Affair", until 1990 when Upton quit the band.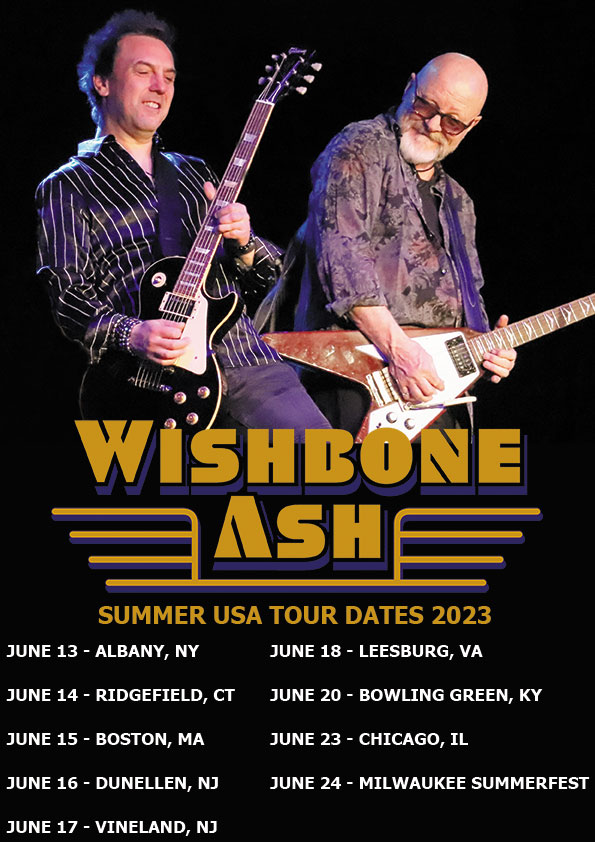 After Martin Turner departed in 1991, the band recorded" The Ash Live in Chicago", before Ted Turner left in 1993.
This left Andy Powell as the sole remaining original founding member of Wishbone Ash to continue the band on into the future, and his line-up is still touring globally today.
Martin Turner is also touring playing Wishbone Ash material, fronting his own band.
---
---
Read Andy's fascinating  "Track Record" here:
1. First song you recall hearing as a child?
Probably the original version of Nellie the Elephant as it would have been played on (radio show) 'Children's Favourites.' I loved that one!
2. First single you owned?
I didn't own singles, but my girlfriend bought 'On The Road Again' by Canned Heat. Loved it.
3. First LP/album you owned?

I was very late in owning a record player, so that would have been the 'Rock Machine Turns You On.' It was a sampler.
4. First CD you owned?

Weirdly, it was Scritti Politti 'Cupid & Psyche'.
5. Last music you bought and in what format (CD/vinyl/digital download)?
David Crosby: 'For Free' (2021 – Crosby's eighth and final solo album before his death in January 2023).
6. Which album would you be happy to receive as a gift?
Jeff Beck: ' Rock 'n' Roll Party'.
7. Favourite album? (Choose more than one if need be…)
'Revolver' by the Beatles / 'Song To A Seagull' by Joni Mitchell.
8. Best record ever made (can be single/album/EP – and choose more than one if need be)?
Sonically speaking: 'Owner Of A Lonely Heart' by Yes.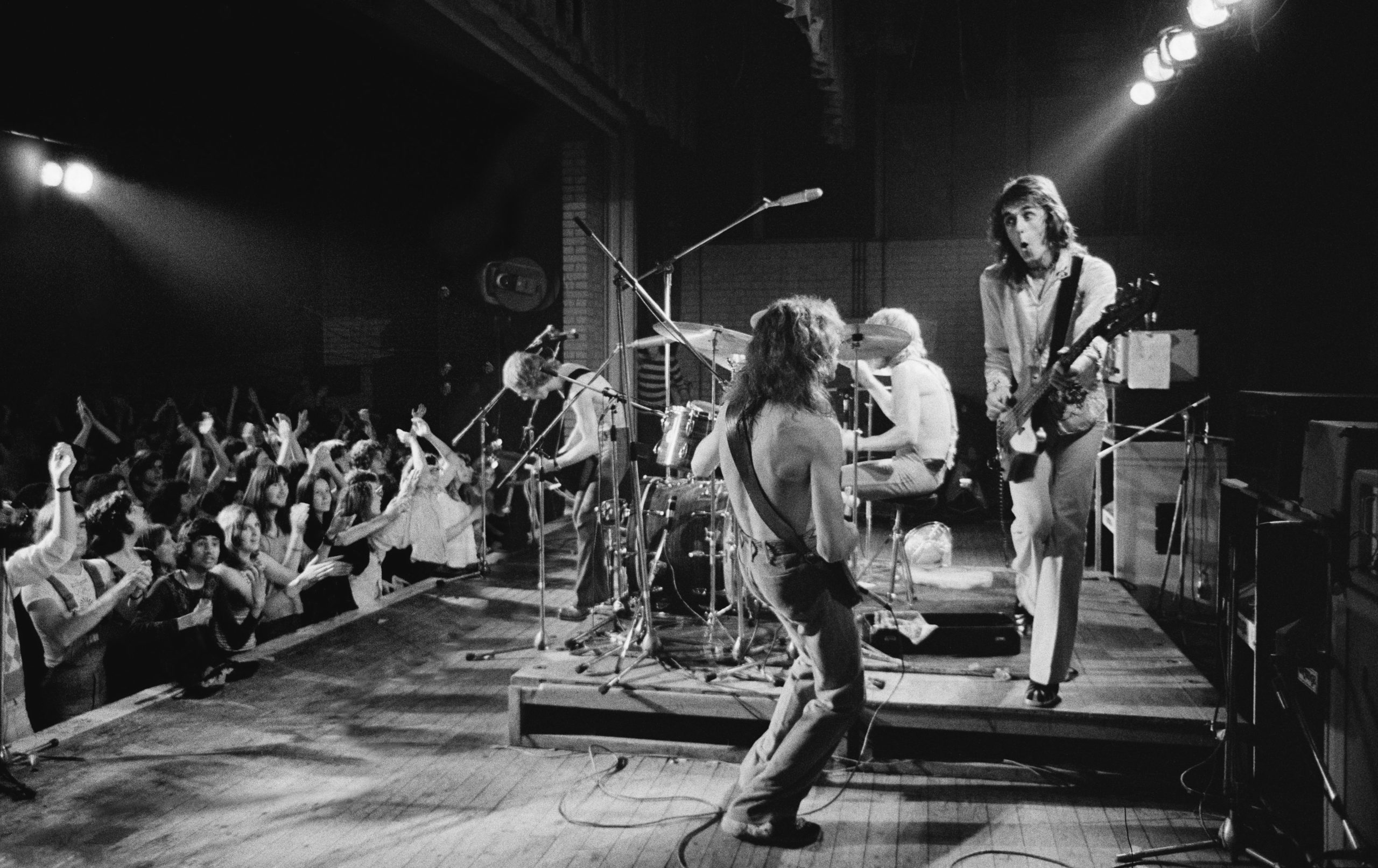 9. Guilty secret (or anything unusual or perhaps unexpected) in your music collection?
Rammstein: 'Herzeleid.'
10. What does music mean to you and how does it make you feel?
Music is everything to me. It's like food or sex – needed regularly. I listen on a daily basis and go to concerts when I'm able. I'm a sucker for a sad, wistful song of love lost>
But I also love to rock out to uplifting stuff, especially in the car while driving. My taste is totally eclectic, but obviously a lot of it centres around the guitar.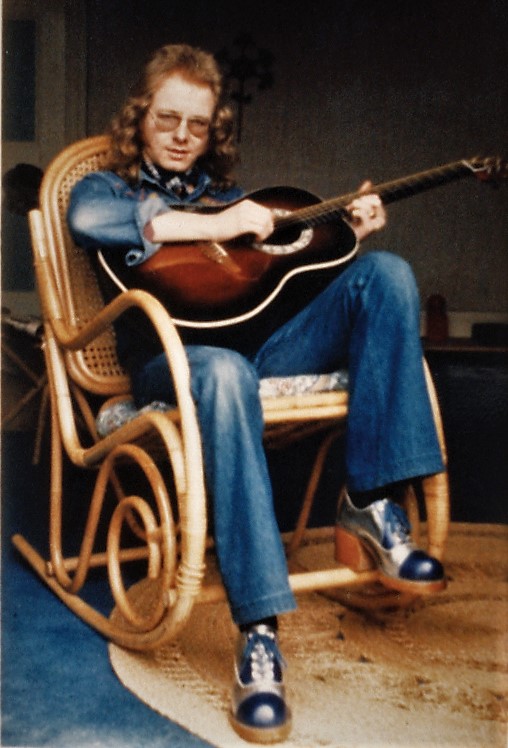 11. Which song or album is a guaranteed mood booster?
'Love The One You're With' by Stephen Stills.
12. Which song or album would be the soundtrack to a film about your life?

'Wonderful Life' by Black. (Stage name of the late Liverpool artist Colin Vearncombe.)
13. Your favourite driving track – or music to exercise to?
'Godspell' by the Cardigans.
14. Best song or album for a romantic moment?
'Volveras' by Ricky Martin.
15. Which song was played for the "First Dance" at your wedding (if you are married) or which song would you choose if you did get married?
Afraid to say that neither my wife or I can remember, but what about 'Love Never Broke Anyone's Heart' by Vince Gill?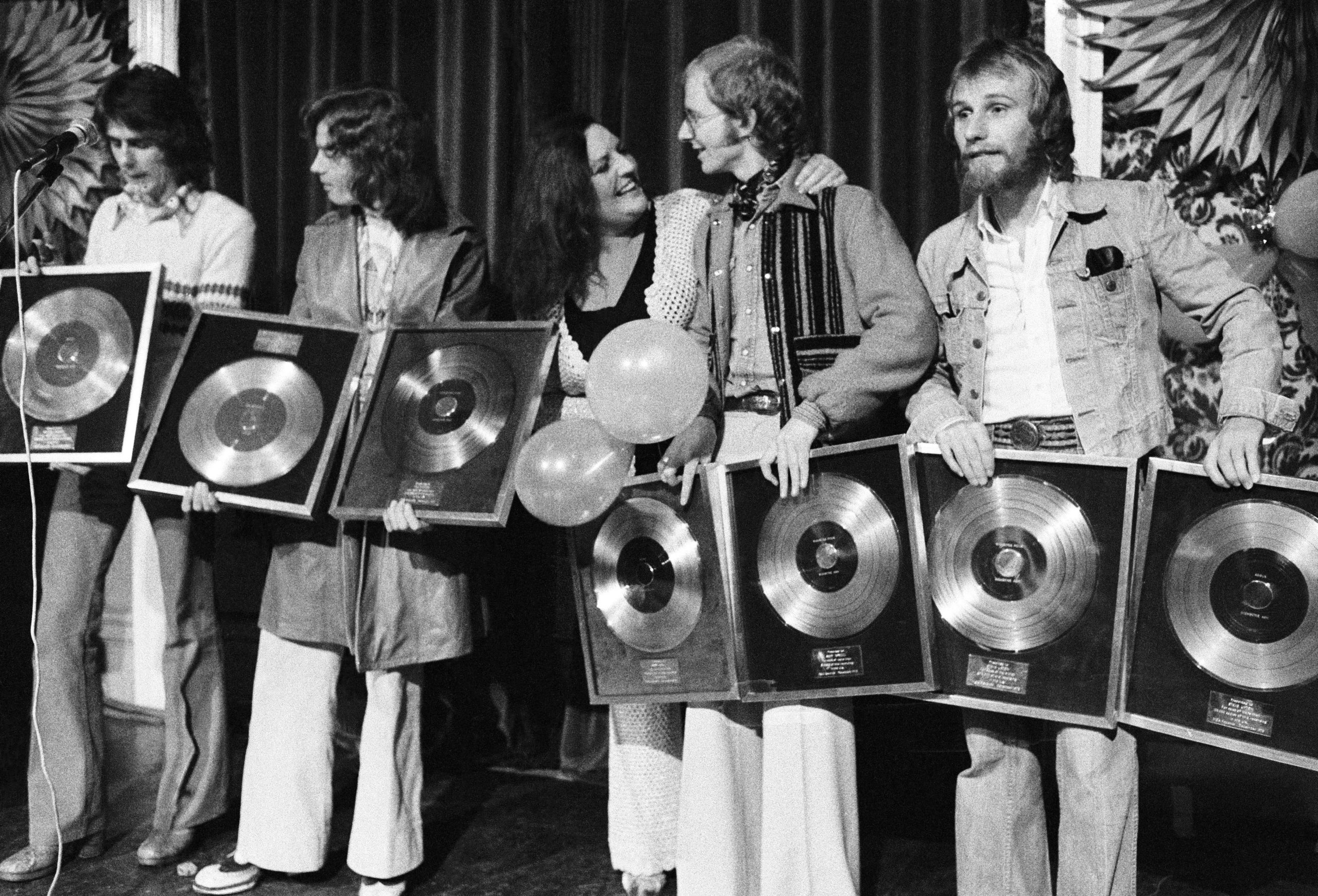 16. Your choice of song to sing at karaoke?
'Roll um Easy' by Little Feat.
17. Which song takes you back to your childhood – and to which specific memory/memories?

'Rock Island Line' by Lonnie Donegan. It sounded rebellious and exciting – free. It spoke of trains and escape. Getting away with it, basically!
18. Favourite band (or bands)?
Little Feat, Cream, The Cardigans
19. Favourite singer (or singers)?
Tom Jones, Arthur Brown, Bonnie Raitt
20. Which song would you like played at your funeral?
Without irony: 'Dying To Live' by Edgar Winter.
---
---
Photos: Jill Furmanovsky, Michael Putland and others