At the bottom of the A4 sheet of the set list for tonight's show in Birmingham, a simple sentence is printed: "You now own a piece of history!"
Presumably for the benefit of those fans who love to grab a set list as a piece of memorabilia at the end of a gig.
Maybe written tongue in cheek by the tour manager as he prints them off before each gig at each venue on the tour in the backstage production office.
But, having witnessed what could unreservedly be called one of the most stunning gigs I have seen in many years, I think those set lists may well live up to that throwaway quip in the next few years, as this gifted artist's career continues its ascent.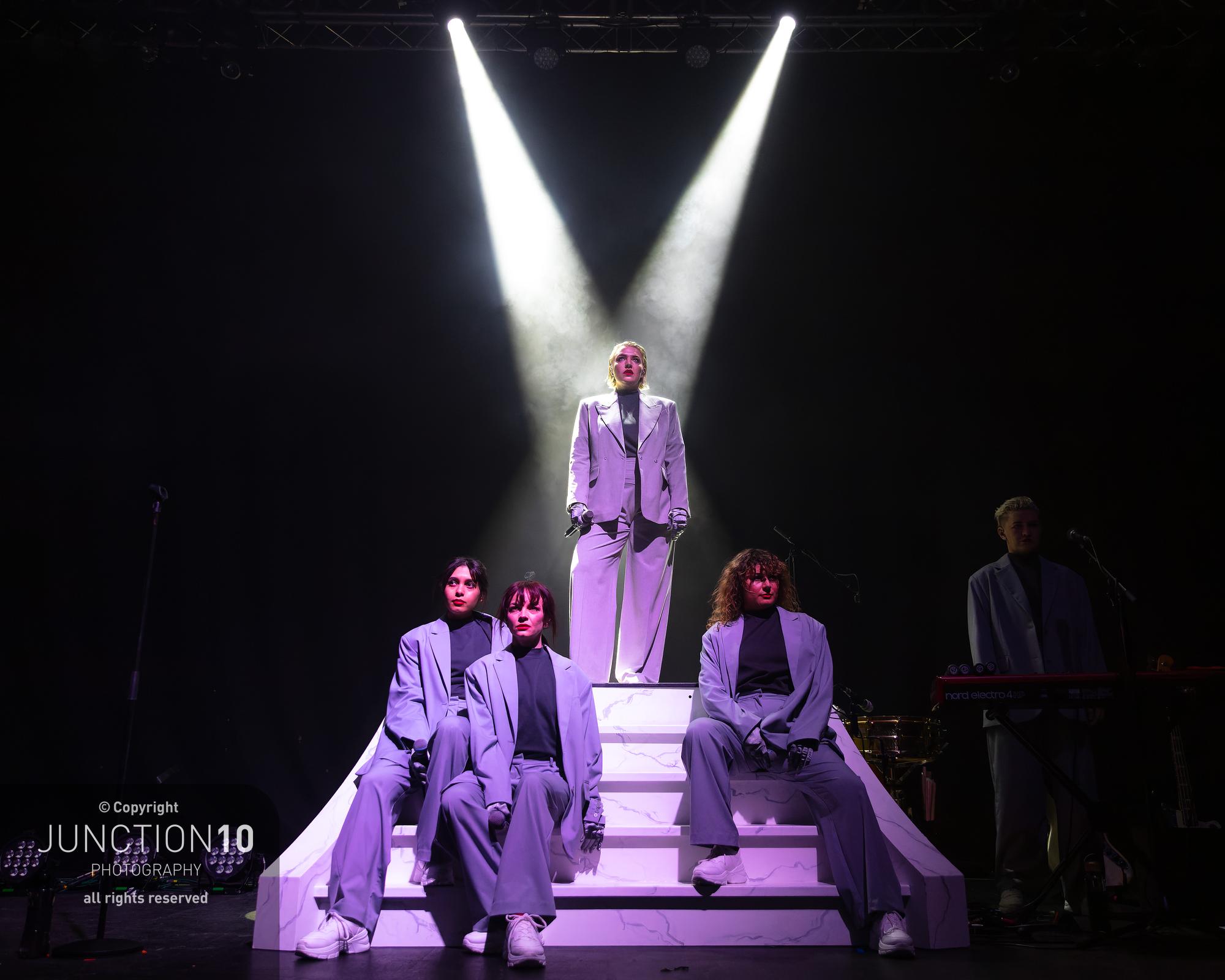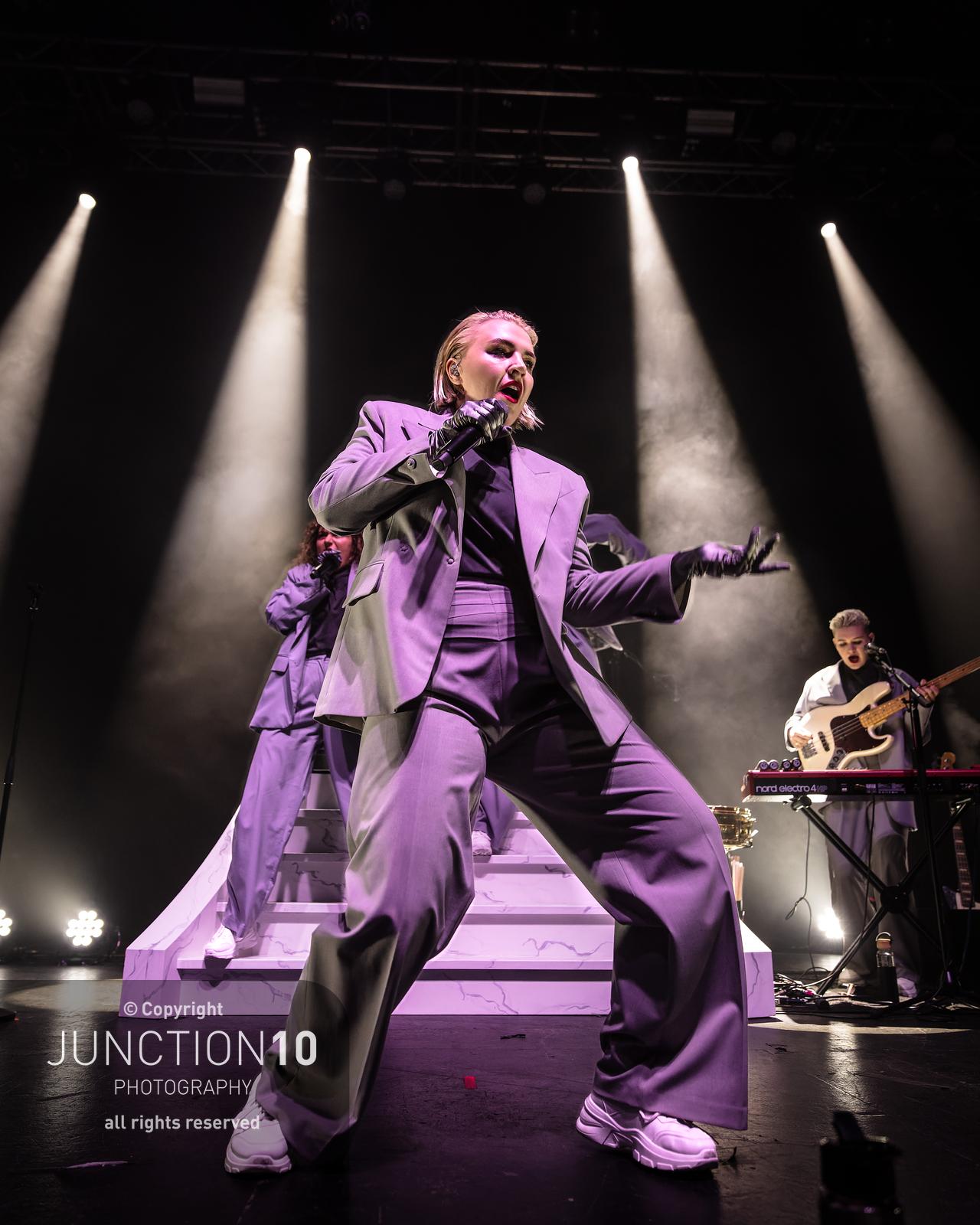 My bet is; after her next album, the rooms she plays will be big arenas and they'll be full too. On this tour, Rebecca Lucy Taylor, aka Self Esteem plays THREE sold out nights at London's famed Eventim Apollo. There are superstars who do not get to do that.
Rotherham lass Ms. Taylor has already been nominated for a prestigious Mercury Prize Award, for her second album, "Prioritize Pleasure". And she has only been solo for circa five years since leaving the band Slow Club in 2017 after 11 years.
She is popping up on TV a fair bit lately; she presented two awards at the BAFTA Film Awards live on TV recently, appeared on "Taskmaster" and "Never Mind The Buzzcocks" and performed on Jools Hollands annual New Year's Eve TV show" Hootenanny."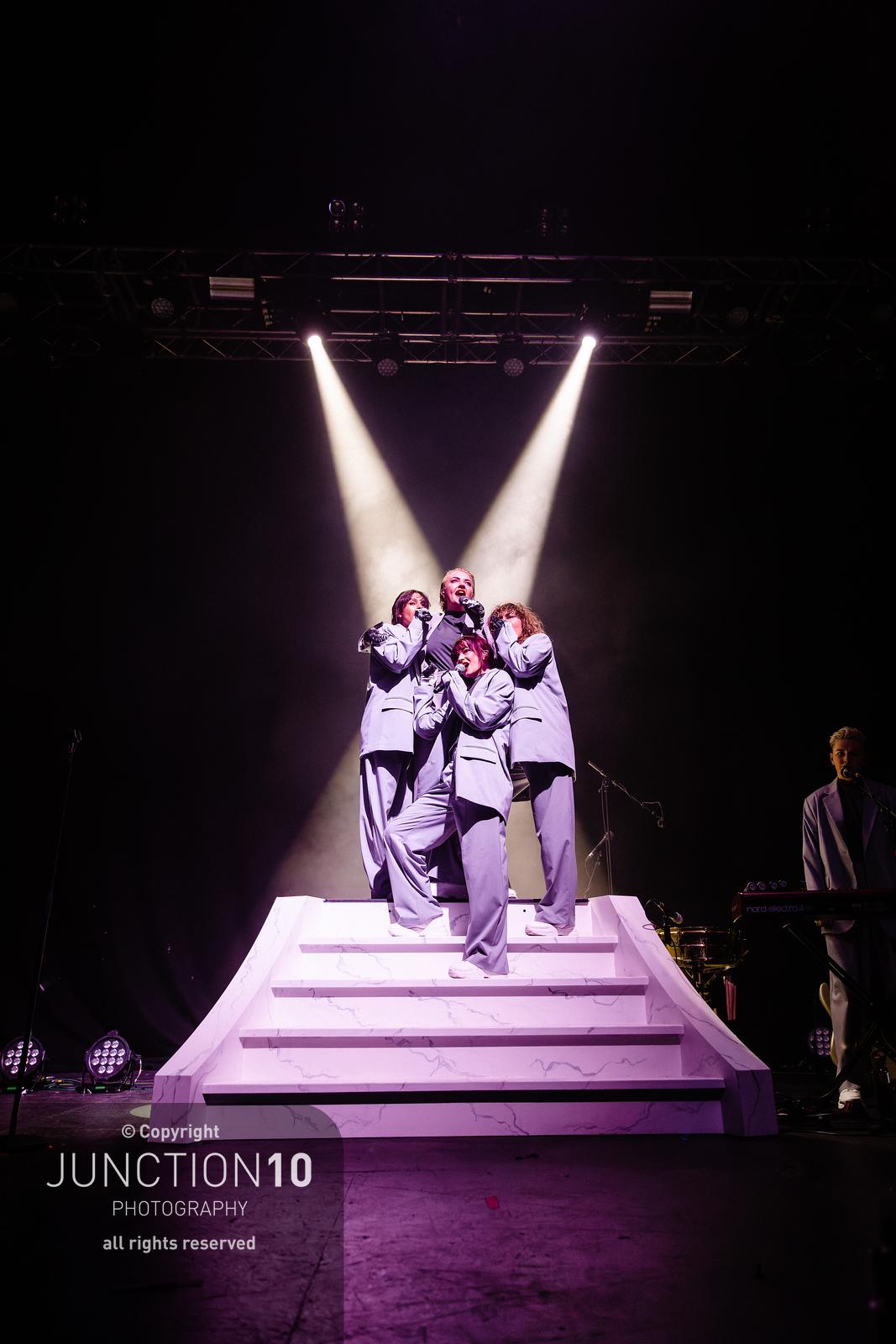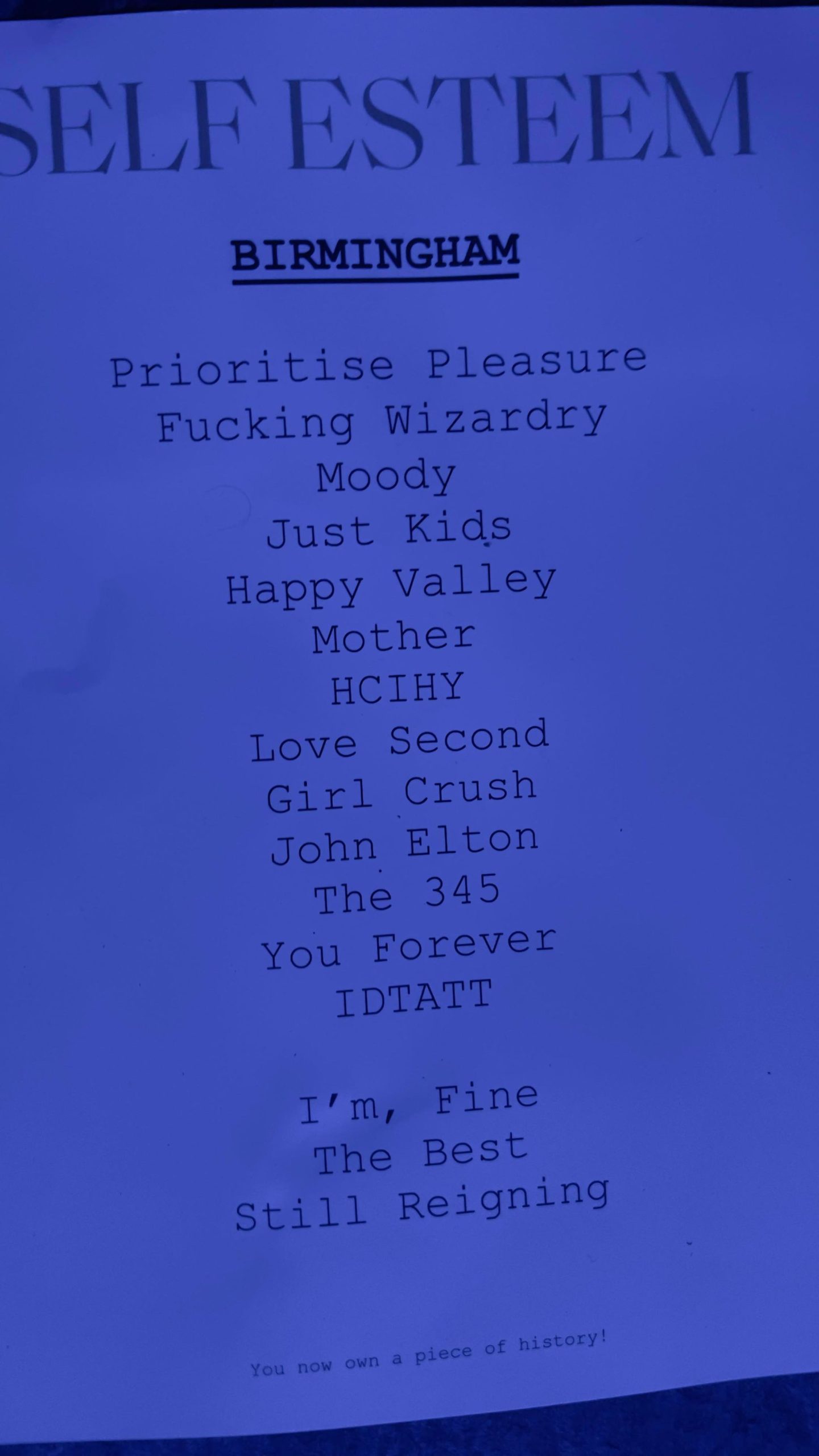 This tour kicked off in Belfast and Dublin before Manchester, and then fourth stop tonight. She has 16 dates left and all 20 dates are sold out. Festivals in the summer and some US shows. She opens for Blur at Wembley stadium in July.
From the 250 capacity Hare & Hounds pub in Brum to tonight's sold out 1,500 capacity 02 Institute, 36-year-old Self Esteem has paid her dues on the road across the years and built up a solid and loyal following. She's a grafter, for sure.
Tonight, the excited fans get a 75-minute set of no fillers and all killers, to borrow a cliched phrase. And she turns in a classy, sizzling and powerful performance worthy of a vast stadium stage, let alone an arena. Sound was a wee a bit dodgy to start with, but it got sorted fast. 16 songs, three in the encore.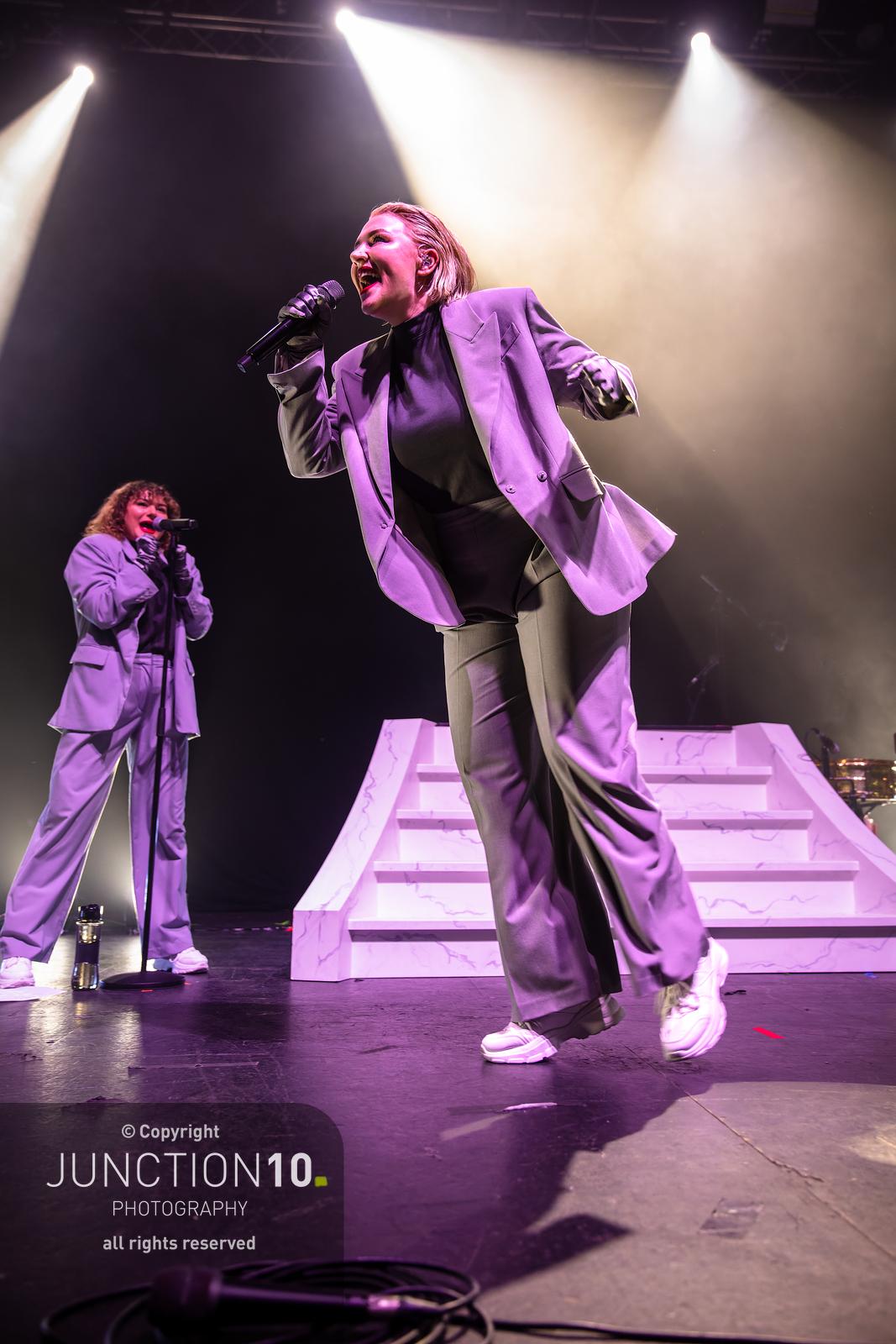 Joined by bassist and drummer and a trio of female dancers-cum-backing singers. Rebecca and all on stage dressed in matching baggy suits. Marged Sion, Levi Heaton and Seraphina D'Arby sing and dance. Rebecca with slicked-back short blonde hair a la Madonna vibes from some years back.
Super dance moves from the four – striking a pose for the cameras. The set blasting off with a triple selection from the glorious album "Prioritise Pleasure": The title track, the bloody brill' "Fucking Wizardry" and "Moody."
Fans get a relatively new song, "Mother" where RLT and the dancers/singers don a costume change. Big sing-a-long moment comes with her anthemic hit "I Do This All The Time".
Tracks from her first album "Compliments Please" tonight, along with the latest long player. Things get pared down to a more laid-back vibe with the fantastic track, "John Elton".
Audience participation for the first of three encore songs, "I'm Fine" when 1500 fans howl loudly; a bit like when Birmingham FC concede a goal. Or Villa, Or West Brom'. Or Wolves….…..don't hate on me!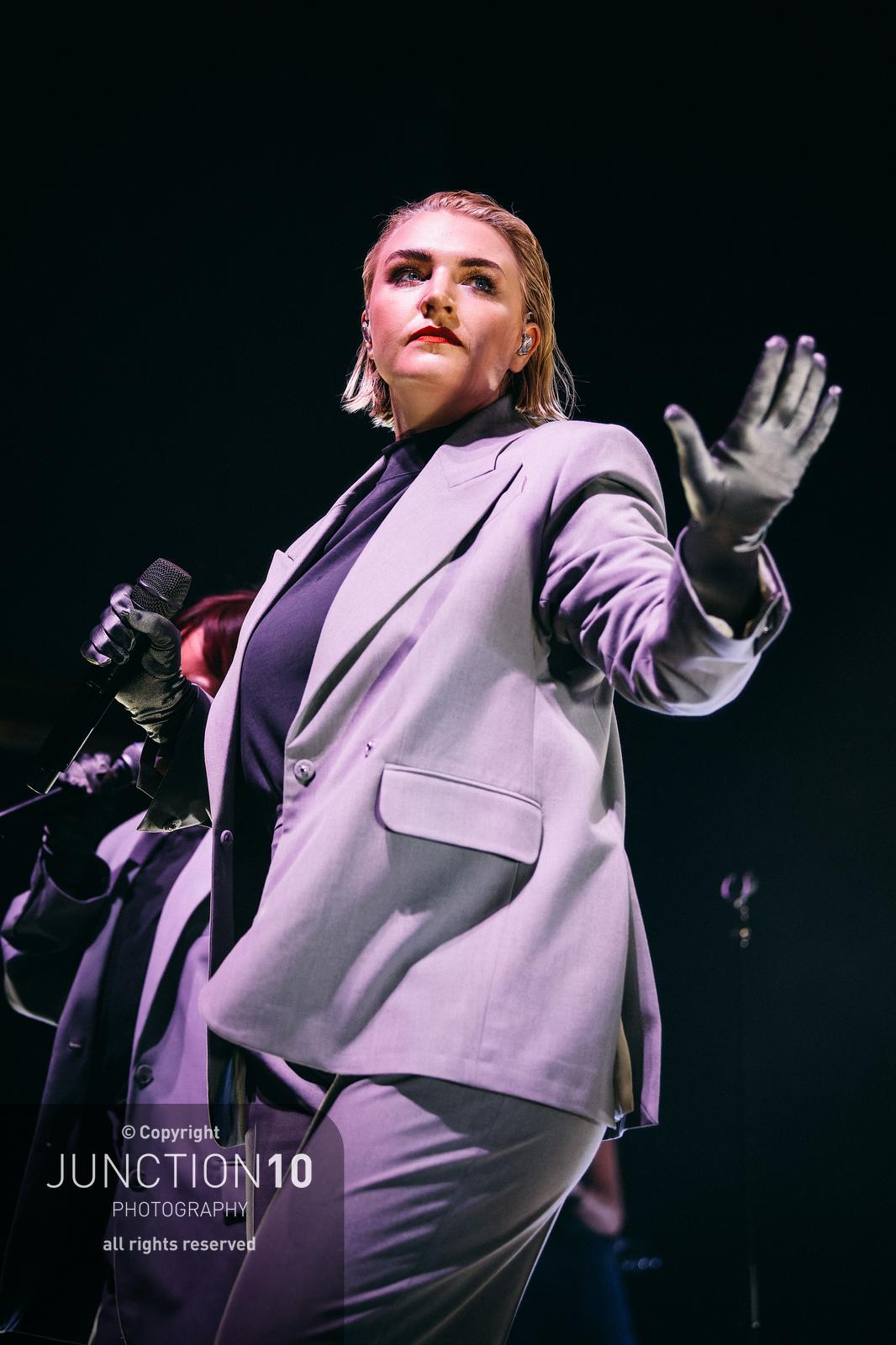 Our Rebecca doesn't shy away from brutal no-holds-barred lyrics and shocking topics. She has lived most of it. Yeah, tonight, pain, suffering and eventual recovery never sounded so good…
This magazine has been tipping and covering Self Esteem for a few years now, and I am still uber- convinced she will be one of the biggest female stars from the UK pop world within the next handful of years – and be taken to the bosom of the US, too.
Rebecca was a talented cricketer when she was a teenager – tonight she hit 'em for six. Howzat!!!
Tonight's supports were Tom Rasmussen and then the wonderful Mega, with tracks from her EP, "Colour Your World." She is one to watch…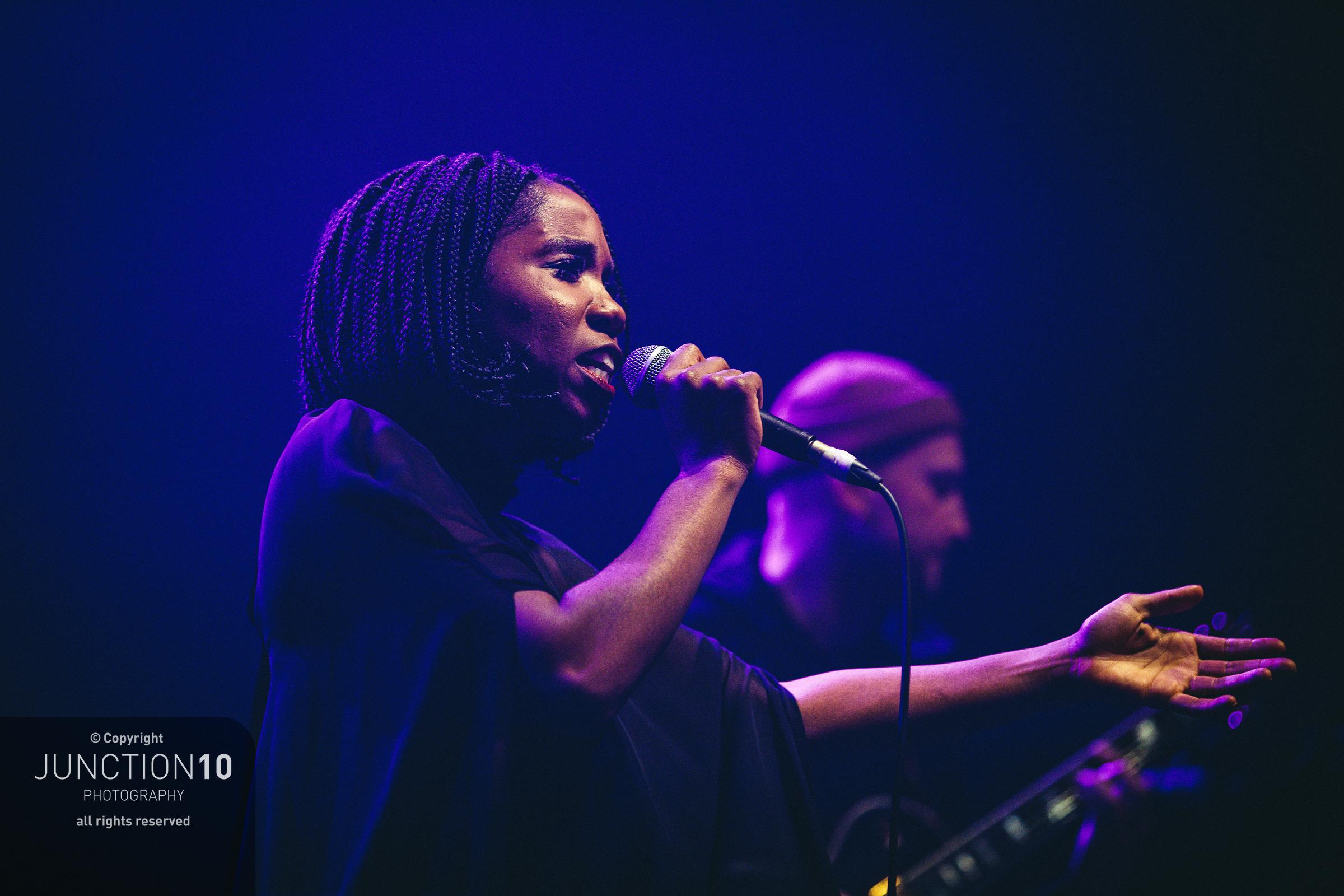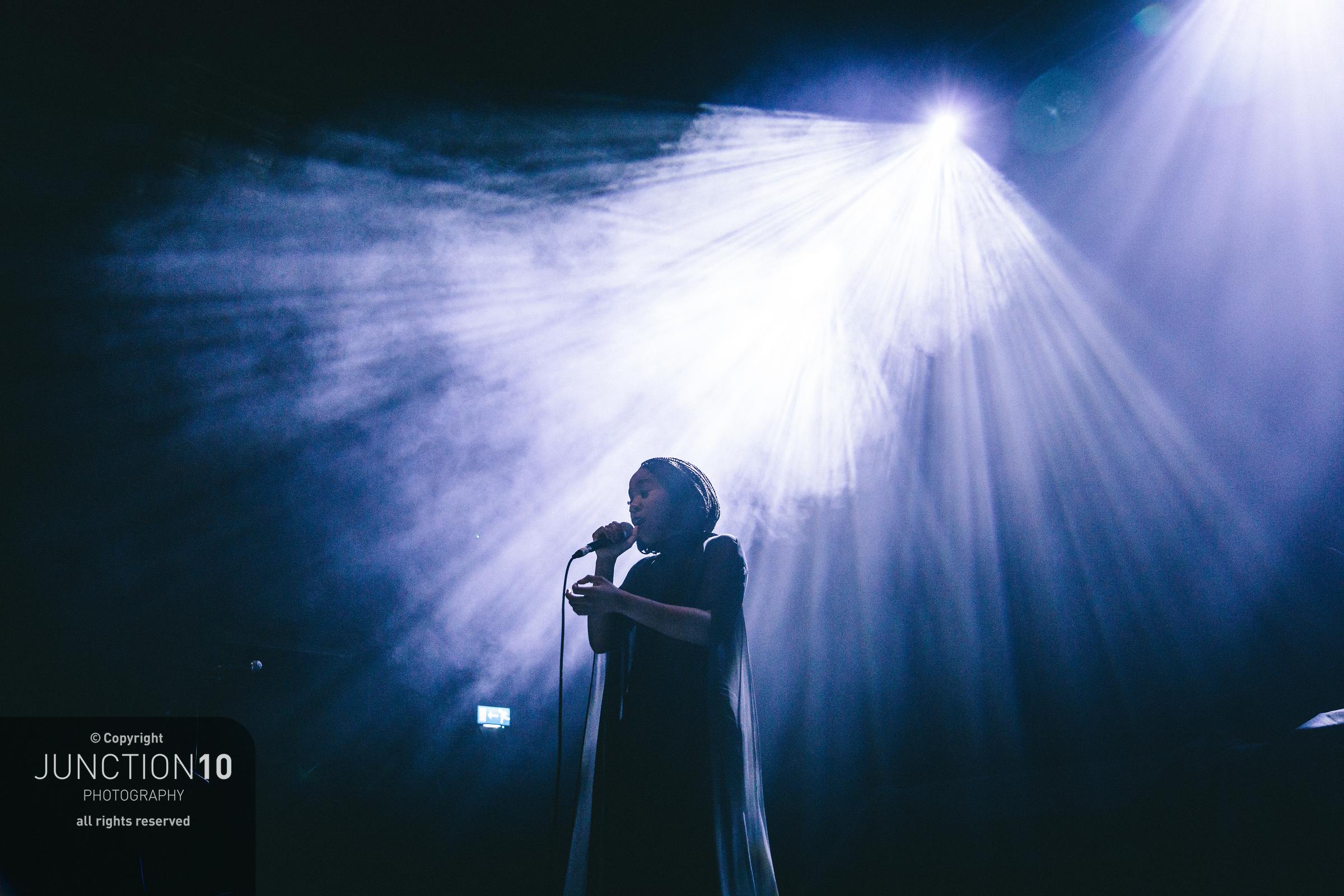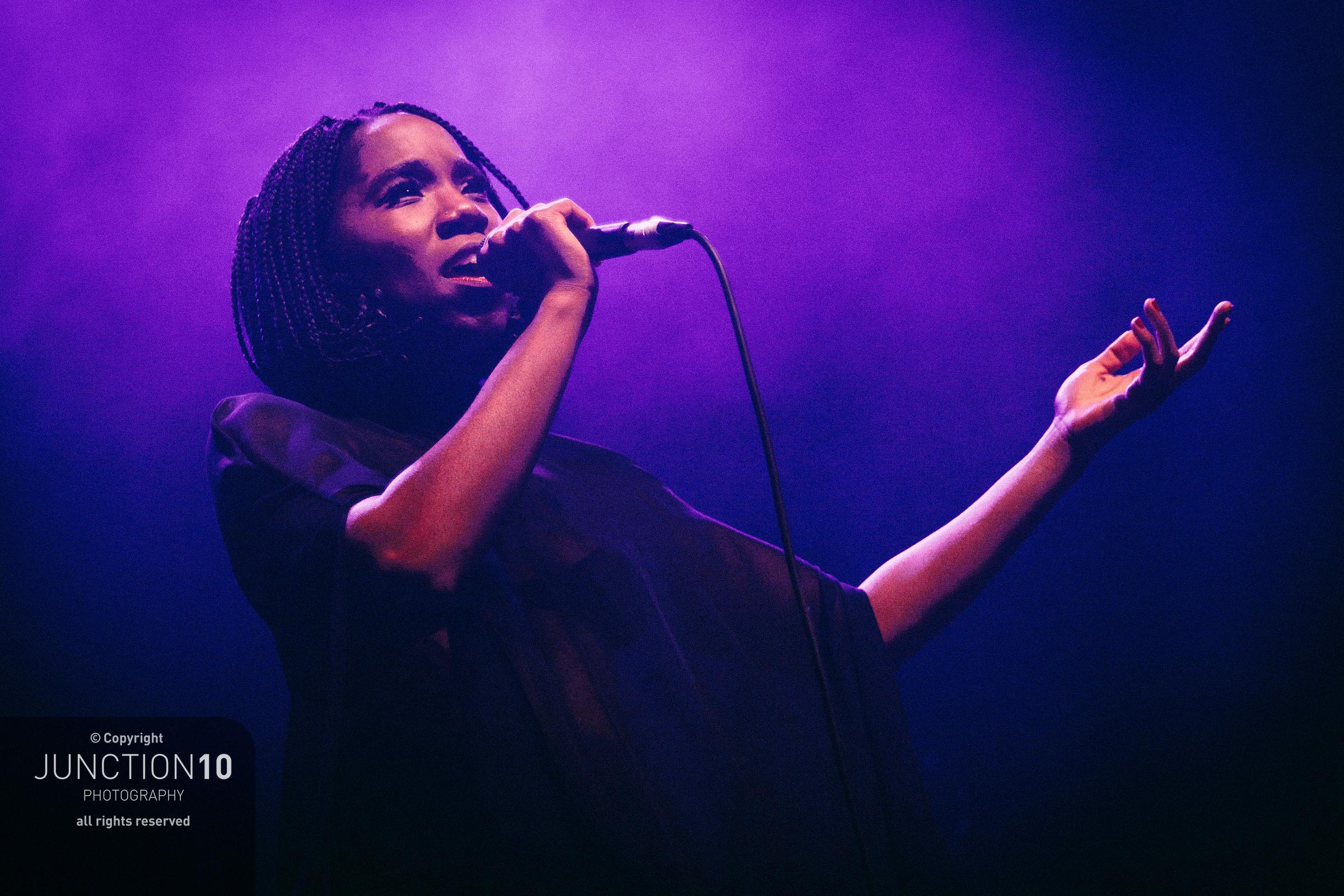 ---
---
All Photos by Jason Sheldon
Words: Les Howard