"How lucky I am to have something that makes saying goodbye so hard." So wrote A.A. Milne for Winnie The Pooh.
A poignant quote that rings true for the (just under) 16,000 fans here tonight – and for Brendon Urie and his Panic At The Disco! chums.
A bitter-sweet finale to an 18-year global reign as Panic At The Disco!, since the Las Vegas band exploded in 2005 with debut album "A Fever You Can't Sweat Out".
Bitter-sweet for the fans and for Brendon, as he and the band say farewell forever to the UK and the world, as they disband at the end of a final six -month tour.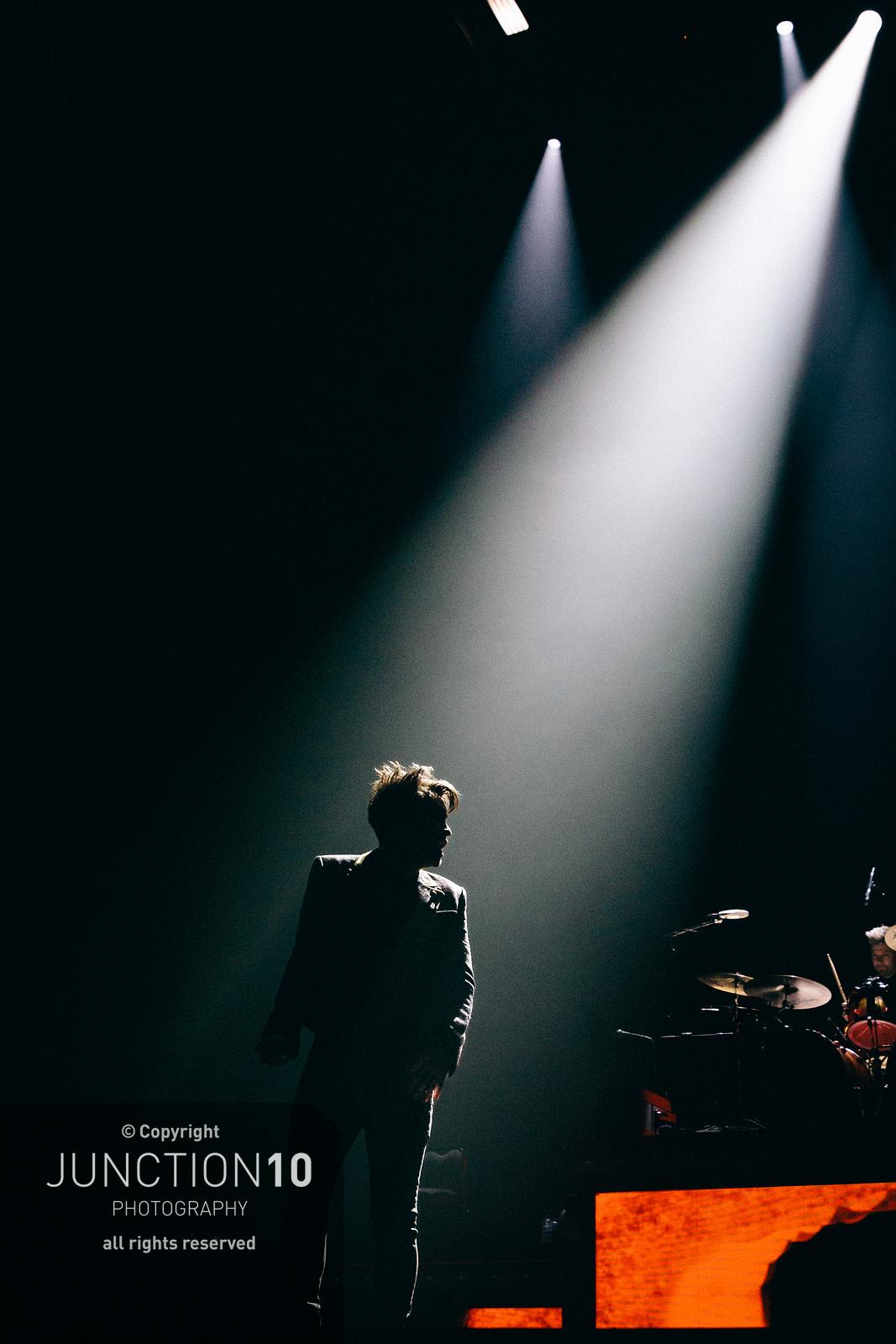 Bitter, because they are beloved by millions, but sweet because they leave behind a legacy of seven superb albums and billions of happy memories of previous concert tours that will live on.
Sweet, because this show at Birmingham's sold out 15,800 capacity Utilita Arena tonight, (# two of five UK shows), really is a triumph.
There are some tears…of joy for a brilliant performance and of sadness for this being it. Finito. Defunct. The end…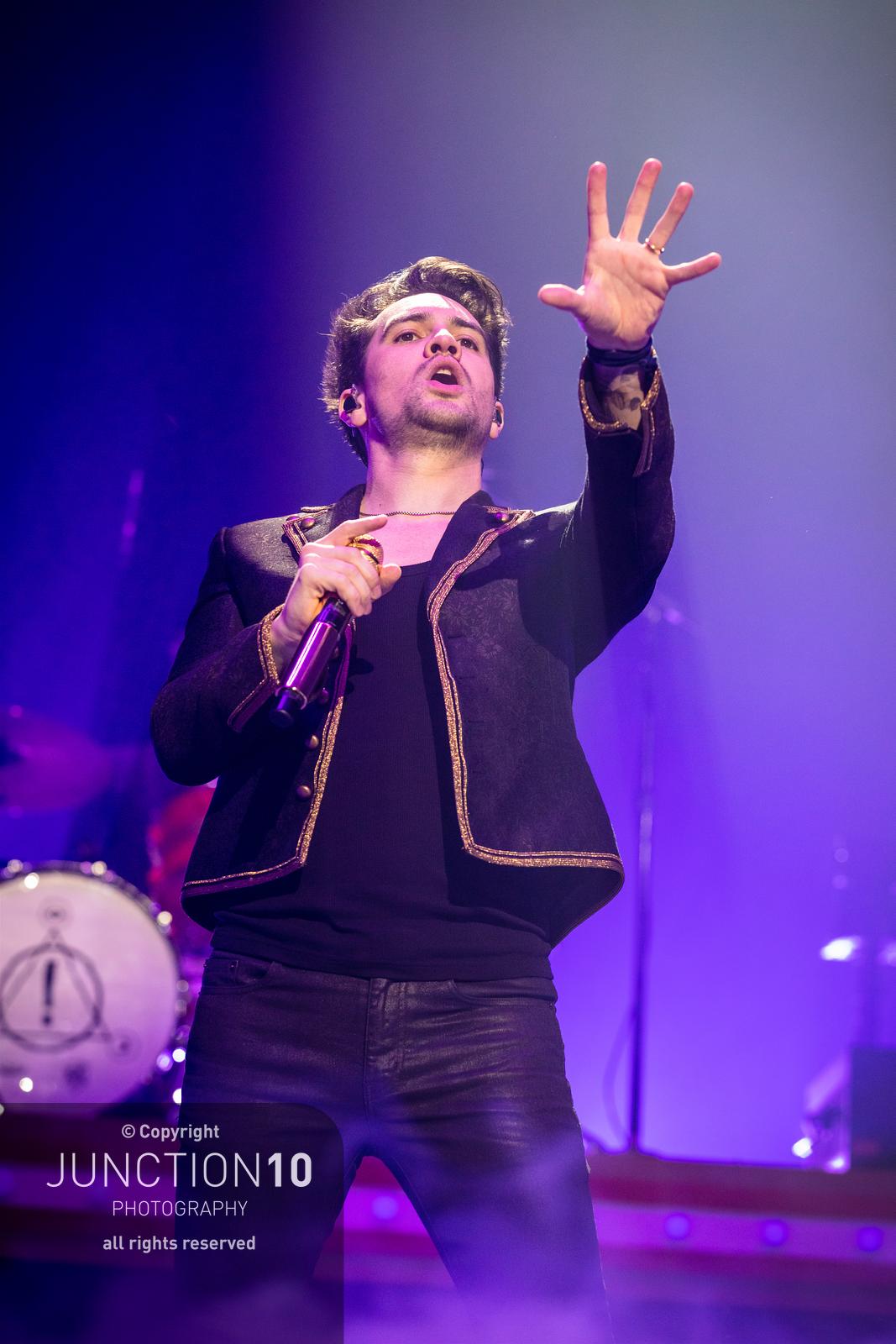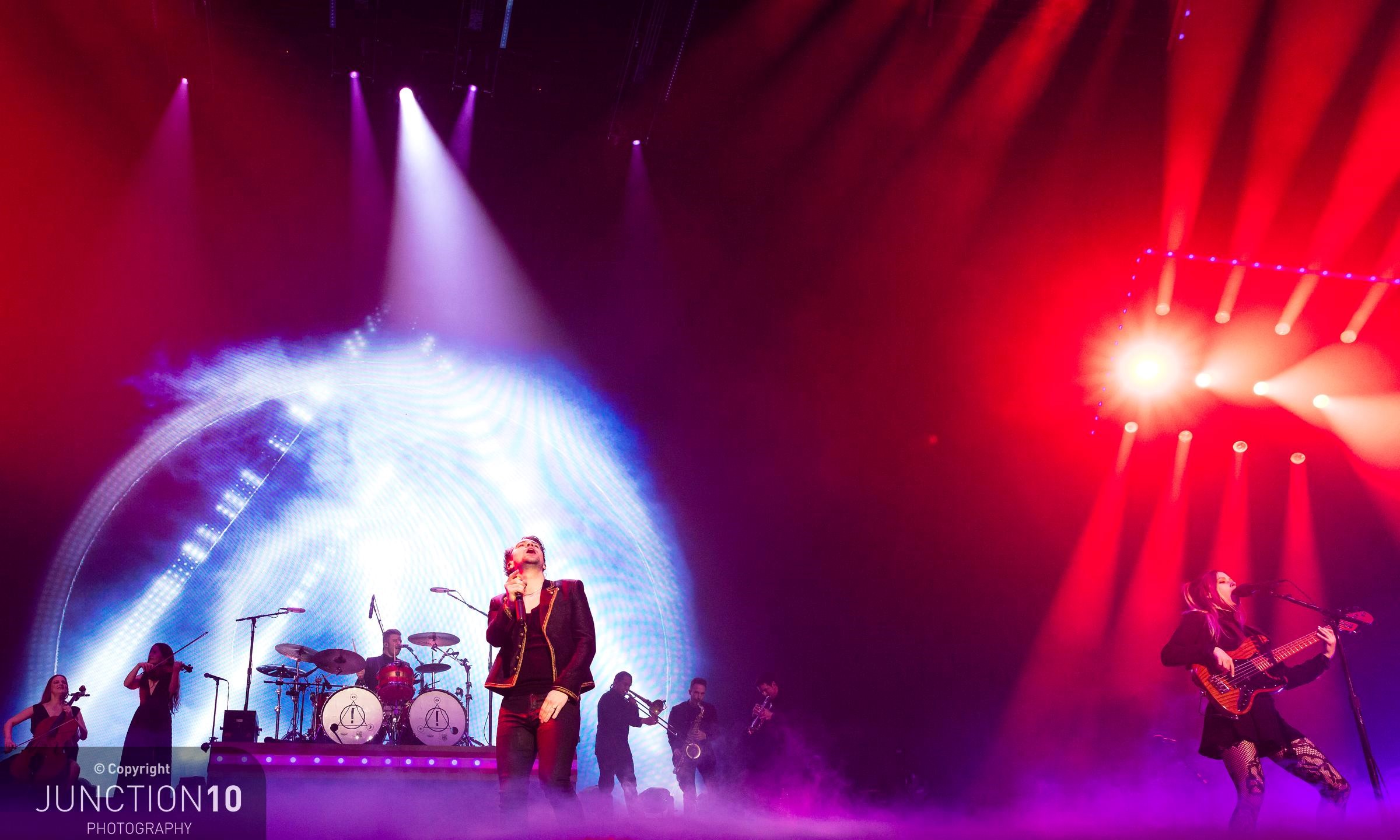 A wide age range of fans in. From parents with their teenage kids, to a more mature fan.
A strange vibe in the air pre-gig, as fans arrive and take their seats, and listen to tracks across the PA, from ELO, Bee Gees and other 70s music, and just before the band came on stage, Kate Bush "Running Up That Hill".
The vibe was a mixture of excitement, especially from the youngsters who had never seen PATD before, and a wee bit subdued perhaps. A tad melancholic because this band will be no more in a few days' time.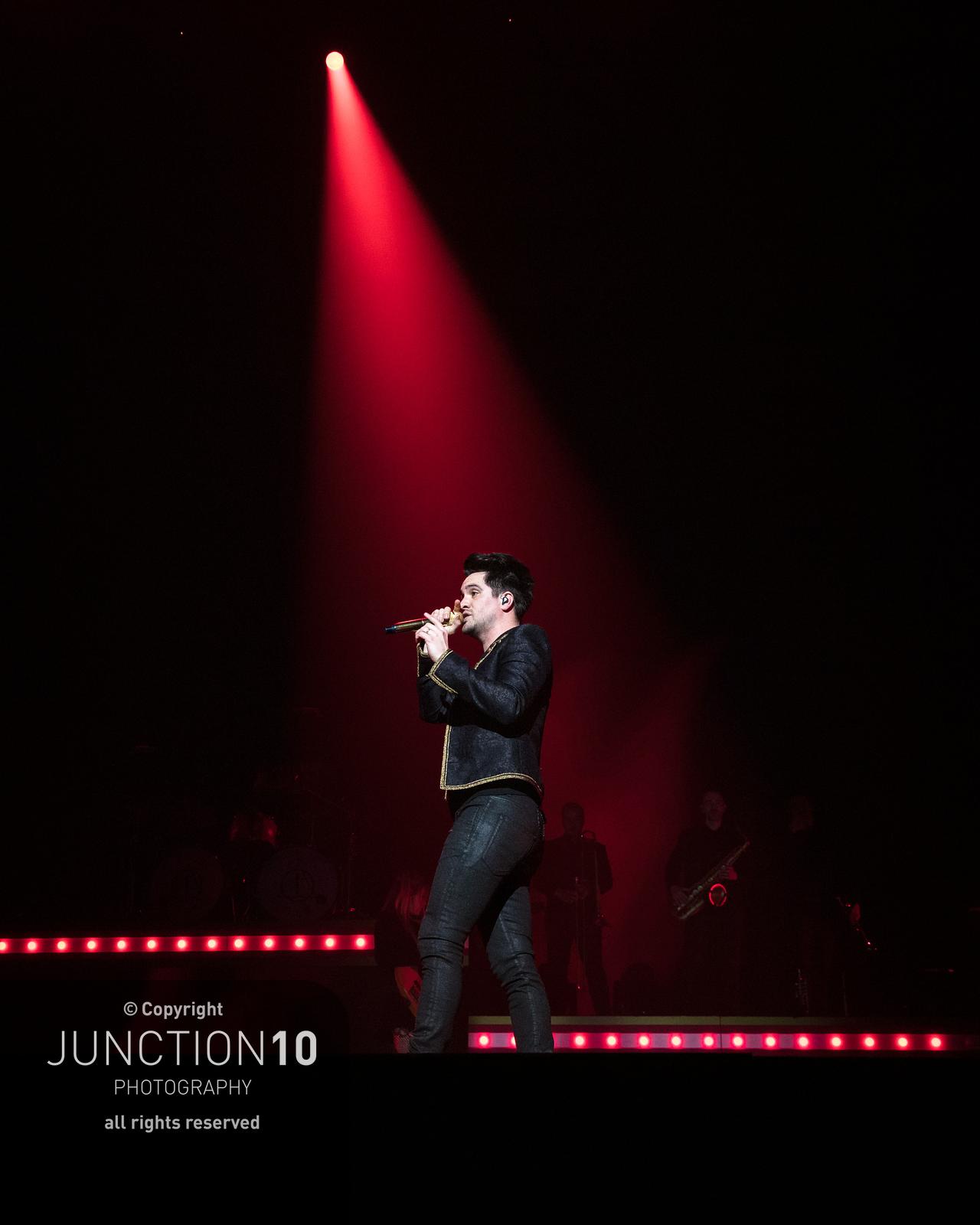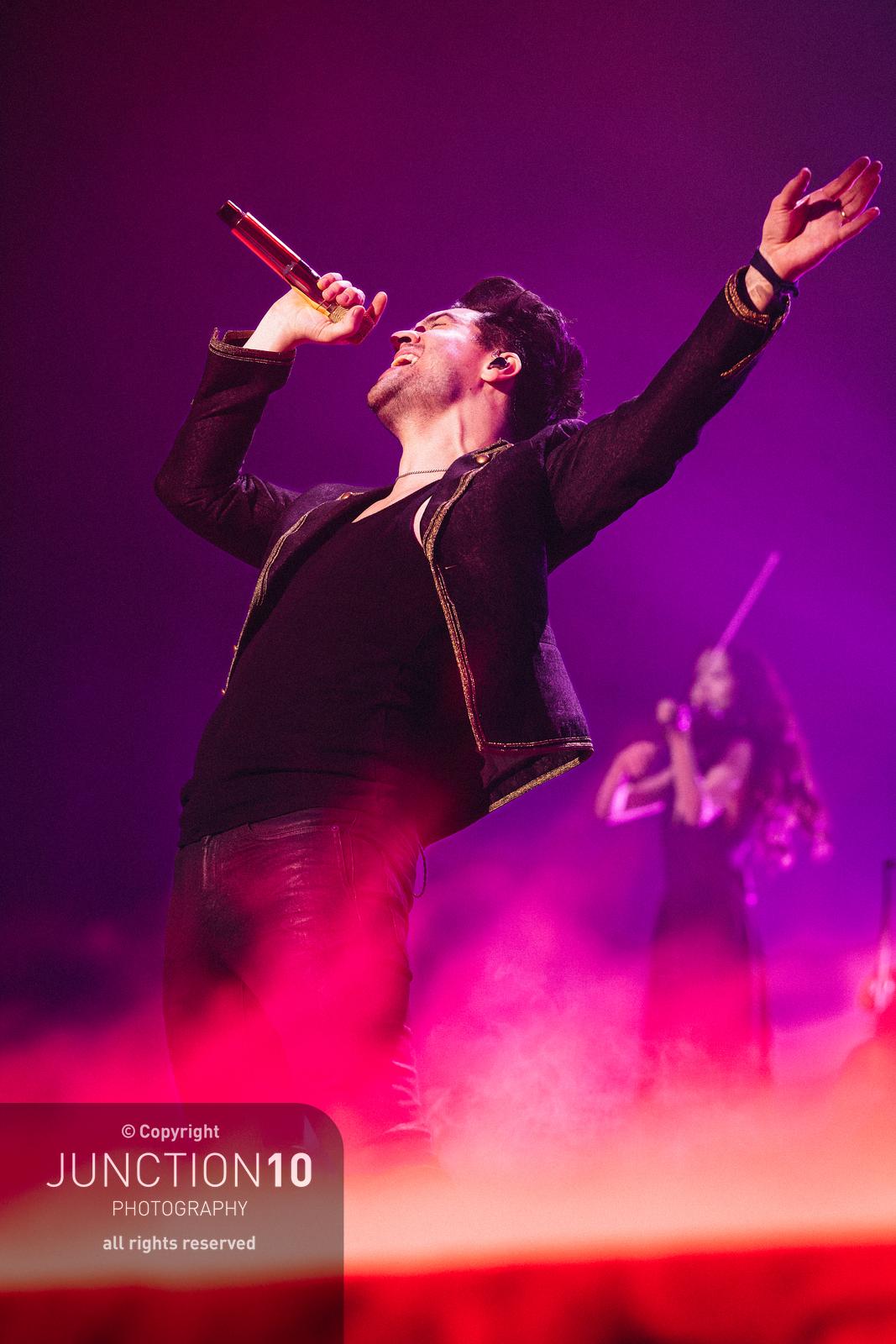 They deliver 25 songs from across most of their seven albums, many from their latest, "Viva Las Vengeance" which marks the first new music from Panic! At The Disco since the 2018 release of their #1 album, "Pray For The Wicked"
The original lineup of Panic! At The Disco previously comprised of Brendon, Ryan Ross, Spencer Smith, Brent Wilson, Jon Walker and Dallon Weekes. But it has been Brendon as the only original member for five or so years.
Tonight, Mr Urie's first appearance on stage was met with giant flames – this was gonna be hot stuff….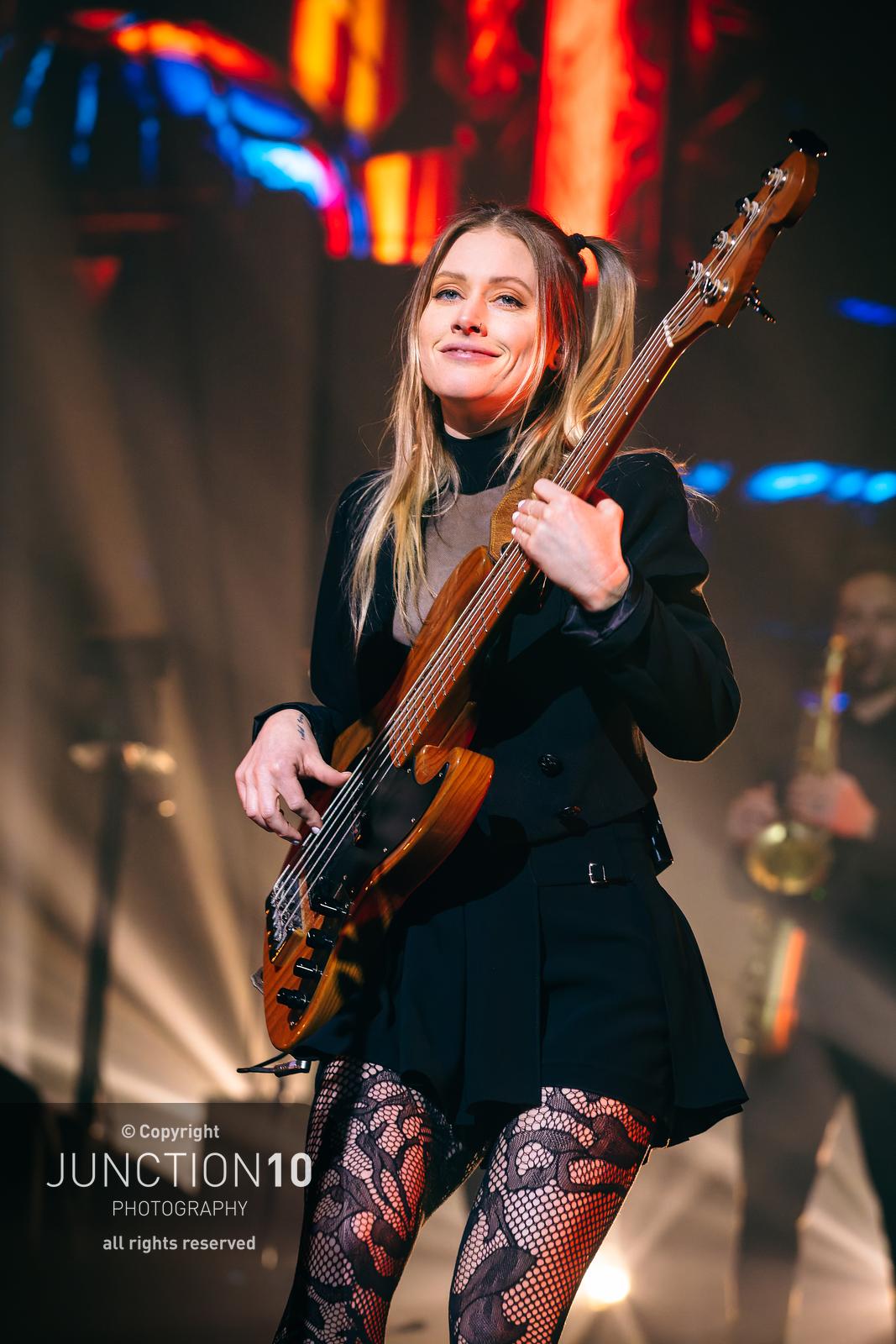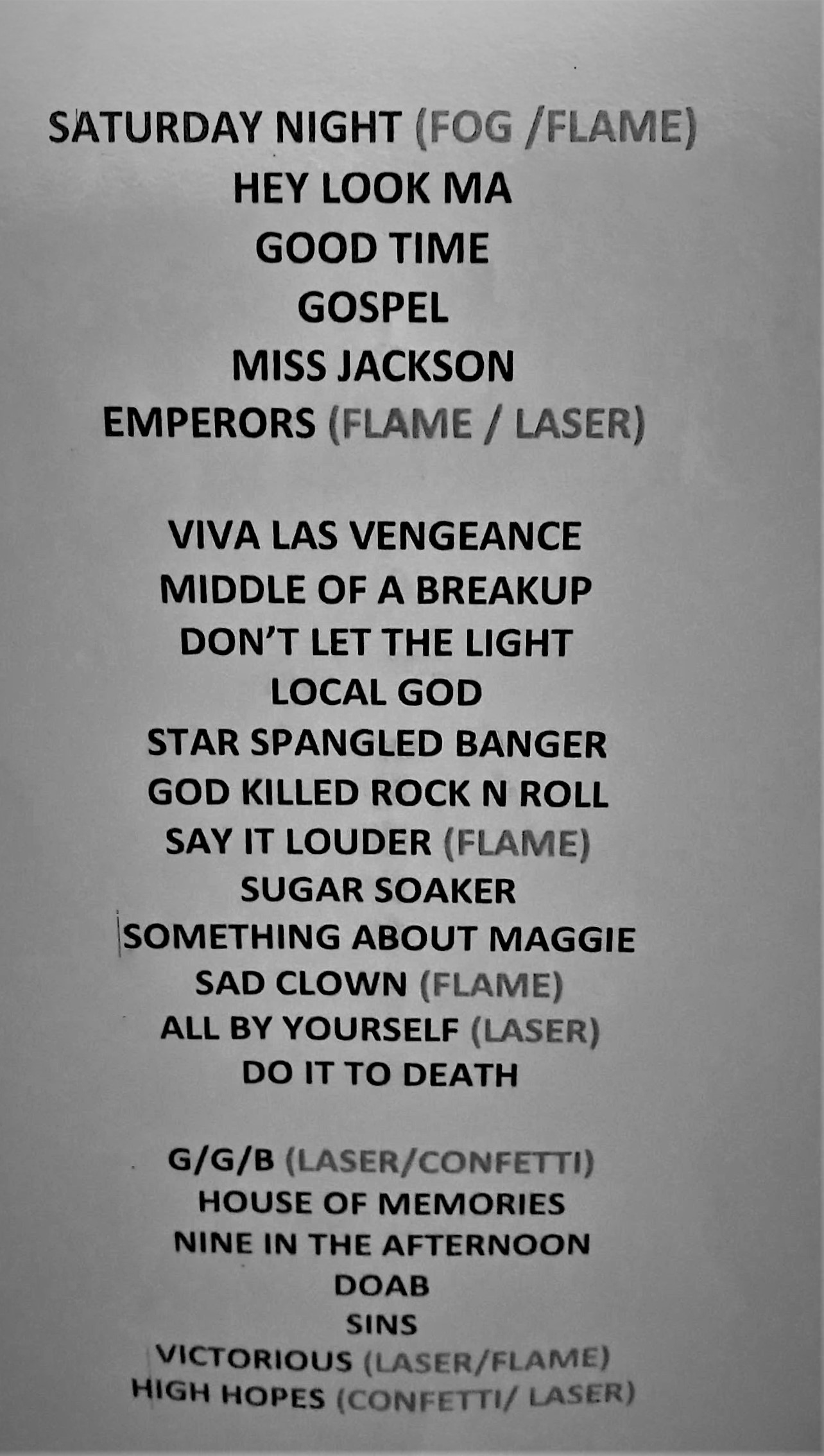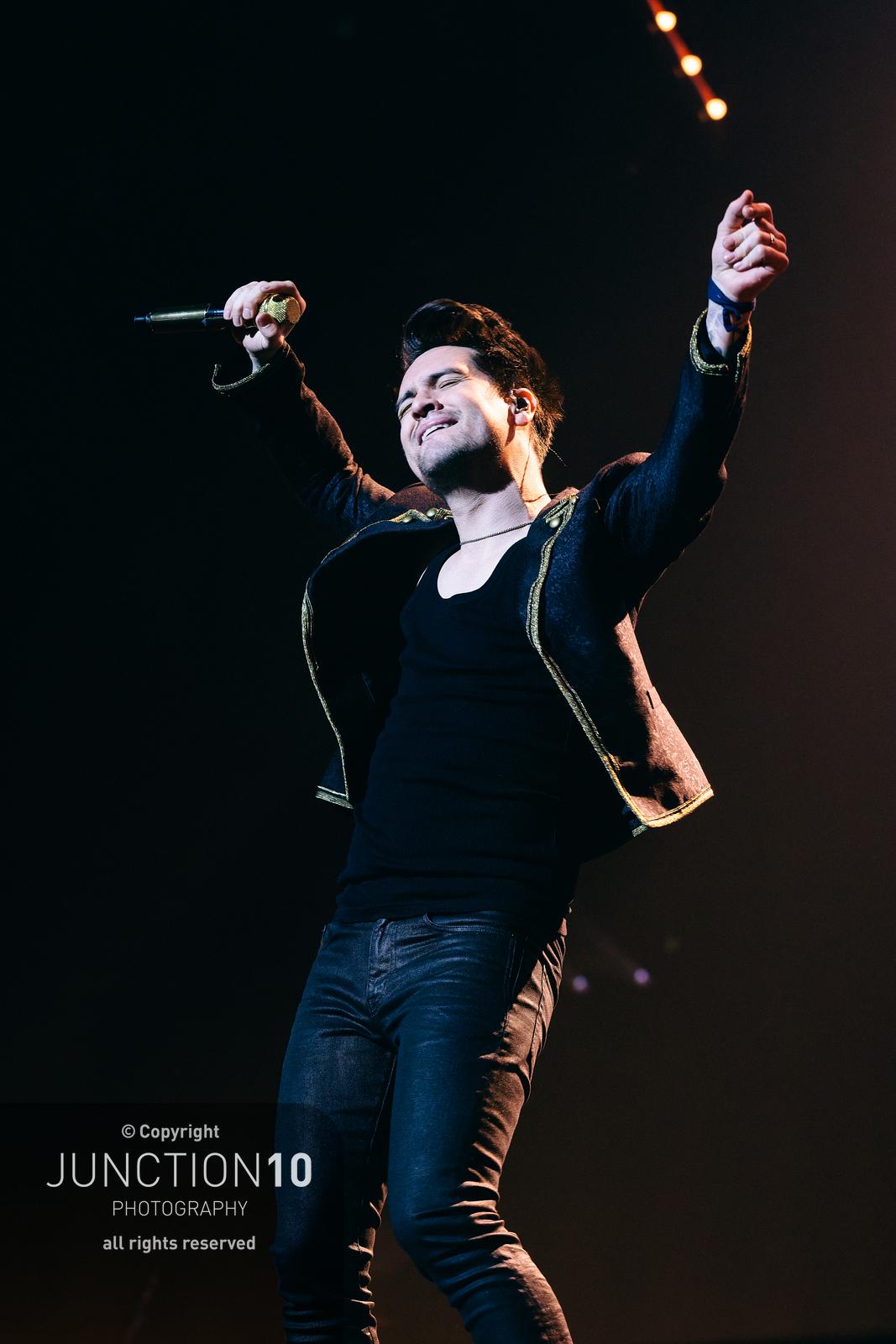 Kicking off with "Saturday Night", then "Hey Look Ma" and "Goodtime". Followed by older cuts "This Is Gospel", and "Miss Jackson". With "Emperors", we get more flames.
Urie had the fans in the palm of his hand from the very first notes, and was in his element strutting around the vast stage channelling flashes of Freddie and Jagger.
Hs vocals were 100% on point for the entire circa one hour and 45-minute set. His falsetto faultless. He is a terrific front man. Telling the crowd how grateful he was for their support across the 18 years of this band and his own career.
There are 10 on stage tonight: Urie, three string players, three horn players, drums, bass and guitar.
After a fast outfit change to a multi-coloured blazer, (later he donned a white jacket) Brendon and the band move on to a slew of tracks for their latest album, "Viva Las Vengeance", which is also the name of the tour.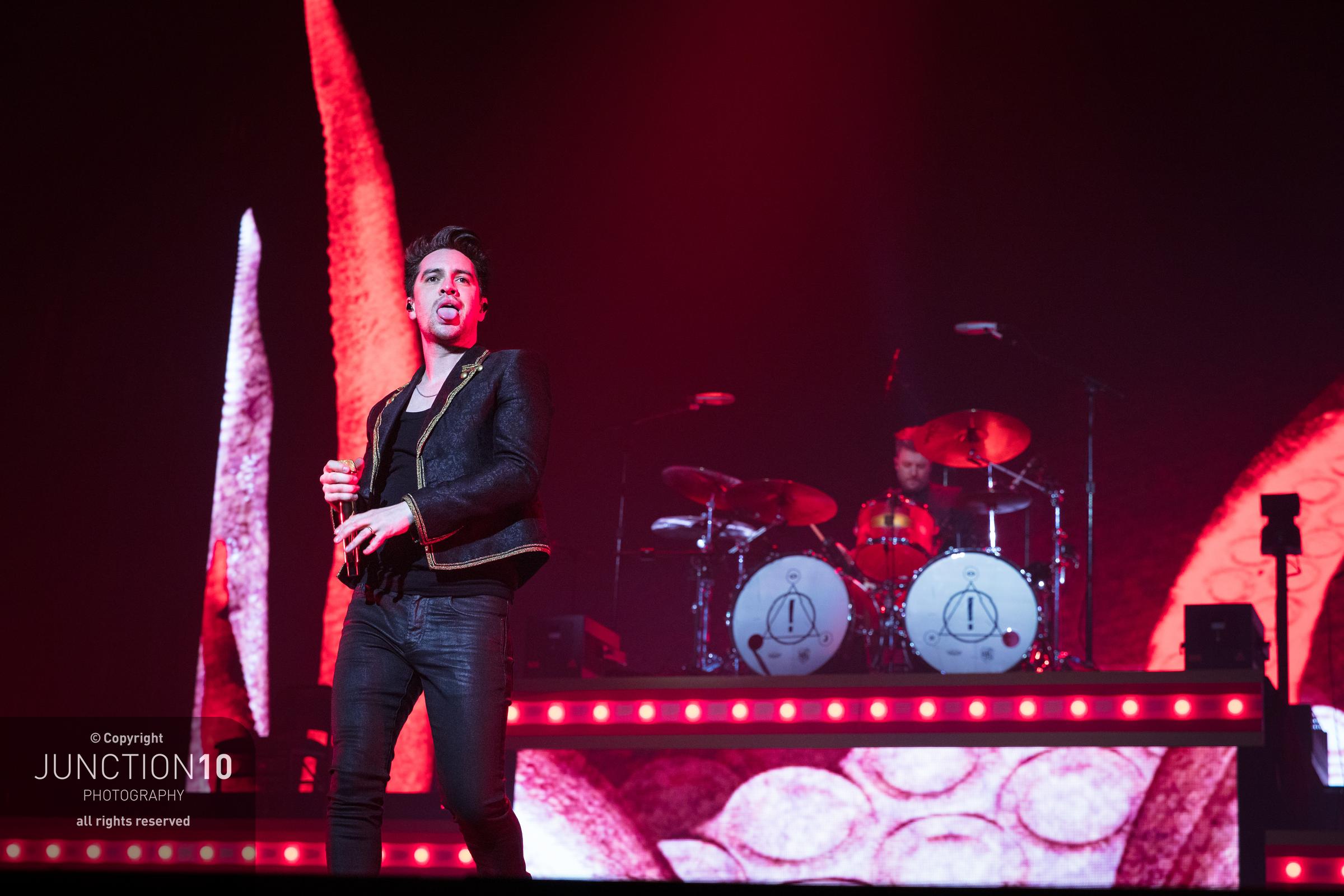 The string section (including cello) added huge value to the light and shade of the set structure tonight for me. The more mellow parts prompting the sparkling of lights around the venue from a zillion mobile 'phone torches.
Brendon raised a paper cup to the crowd with an undisclosed liquid content, and told them: "I don't mean any disrespect [presumably referencing this being the last ever show in this city], but I'm having a drink because this is a party".
He added: "This is a special event – it feels like a party. I'm feeling a big multitude of gratitude."
Brendon also noted that the ensemble backing vocals from nearly 16,000, made it the loudest he has ever heard the band's big hit "I Write Sins Not Tragedies" in 18 years of touring. Big up Brum!
After fan favourite "I Write Sins Not Tragedies", they delighted with two more hits, "Victorious" and ending on "High Hopes", (which has had well in excess of 1 billion streams on Spotify) – with lots of flames, lasers and confetti to go out with a bang.
Sad to think we will never see them again, but no one there tonight can say anything negative about their performance – this was a band who gave their all and really brought it.
Performing like they were at the top of the game, not at the end of the road after almost two decades. Those who coughed up a minimum of £48 + fees, and up to an eye-watering £178 +fees for a seat, definitely had value for money and priceless memories.
The tour started last September in the US, and the UK leg opened in Glasgow on Friday (4th March), and after Birmingham goes on to two nights at London's o2 arena and closes the entire tour as the last ever show, in Manchester on 10th March. All shows sold out. 26 dates in North America, 12 in Europe and 5 in the UK.
Brendon Urie announced the band's demise with a statement on Instagram in January this year, saying he and his wife were soon to welcome a baby, and he wants to spend time with his family. So PATD! Were done.
I'll end this review with, "Au revoir Brandon -not goodbye." Like their final song tonight, I hold out 'High Hopes' he'll miss us too much and come back again sometime…
Support on the UK shows is New York solo artist Fletcher, who you may know from her hit duet with Kelsea Ballerini.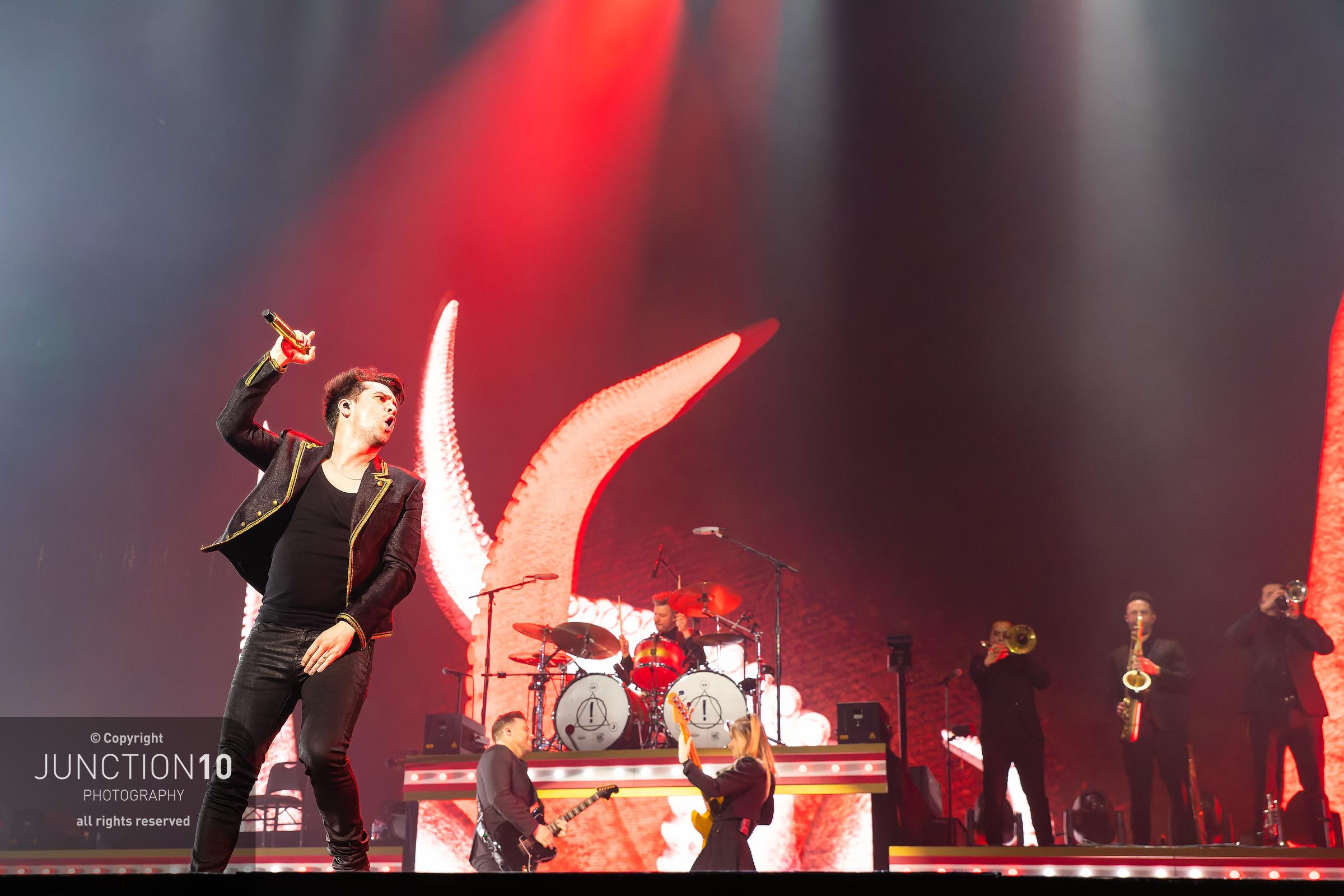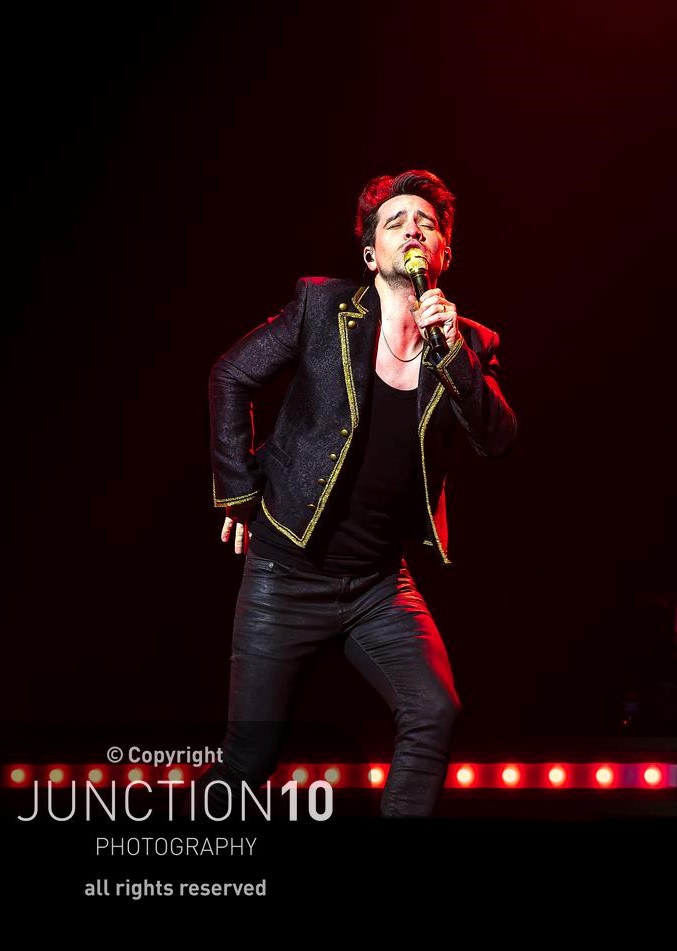 ---
---
Photos by Jason Sheldon
Words: Steve Best