Nik Kershaw is probably one of the names we know best of all from the musical circus of the 1980s, and he's about to bring his band and his timeless hits to a stage near you.
And the 11-date tour in the Autumn will be his first in the UK for circa 11 years, although the enduring appeal of chart-toppers such as "Wouldn't It Be Good", "The Riddle", "Don Quixote", and "I Won't Let The Sun Go Down On Me" has kept him very busy playing festivals and revival gigs in the UK and overseas.
With that body of experience in mind, I start our video chat by asking Nik if solo tours feel any different after all these years. His reply is steeped in a level of humility that takes me rather by surprise.
Give myself a slap…
"Well, I've given up trying to be a performer, like I thought I had to be in the '80s! I was watching one of my concerts the other day, from the end of 1984, and I'm running about like a maniac. I didn't stop. I just wanted to give myself a slap and say: stand still for Christ's sake. I was trying so hard to put on a performance because I thought I wasn't enough.
"I felt like the audience had come to see something I wasn't capable of giving them, so I was always over-performing. Whereas nowadays – well, they know the songs and they know who I am by now. If they come to see me, they're coming to see me, so I'm much more relaxed about it.
"I walk on stage and sing the songs, and just try to connect with the people in front of me really."
This connection with his audience is clearly a big deal for Nik, as I further discover when I ask him about the deeper meaning of a couple of his songs. I'm aware that "Wouldn't It Be Good" was a song about envy, and that "I Won't Let The Sun Go Down On Me", despite its catchy beat and poppy refrain, was in fact an observation about the threat of nuclear war.
And in a world where social media pushes so many people to compare themselves to perfectly curated images, and the nuclear threat is once again breathing a cold whisper down our necks, it seems to me that Nik still has something very relevant to say, nearly 40 years later.
He is prosaic and understated in his response. "I was always aware of the danger of people believing I knew something they didn't, because I really don't. I'm just a bloke taking a bit of notice of what's going on around him and writing about it. Quite often that's irrelevant to a lot of the people listening to it, and that's fine.
"You know, most people listening to 'I Won't Let The Sun Go Down On Me', on a nice sunny afternoon in July, don't have a clue what it's about – and it doesn't matter, as long as it connects in some way, shape or form.
"I'm not on a crusade to change the world…"
"I was never preaching. I'm not on a crusade to change the world. It's just that I wasn't very good at writing love songs back then, which was what everybody else was doing. So I found something to write about other than myself, really.
"That said, I find it easier to write love songs now. I think I was maybe a little embarrassed about some of my feelings back then. And because I was going through the celebrity thing for a few years, which makes you kind of public property, I wanted to keep something back. But now I write more introspectively and personally."
With this in mind, I wonder if Nik considers himself more a songwriter than a singer, or if he discerns any difference between the two sides of his job.
"Yeah, I've always been quite confused about what I am! I didn't start writing songs in earnest until somewhere around 1981, 82. I was a guitar player really, playing in a jazz-fusion band. That's what I studied, that was my apprenticeship if you like.
"And then I ended up in a recording studio with a microphone in front of me, and I had to find my voice. That's what my first couple of albums are about, really.
"I mean, Pavarotti was a singer. Barbra Streisand's a singer. Michael Buble's a singer. And I'm not very good at singing other people's songs, which is why I don't think I'm a singer.
"The words coming out of your mouth have to be something you believe and connect with. And my voice does certain things easily, but not other things. So the tunes I write are what I sing naturally.
"I suppose the two things are interconnected for me, because I don't think many other people would sing my songs. I did try doing that for a lot of the '90s!"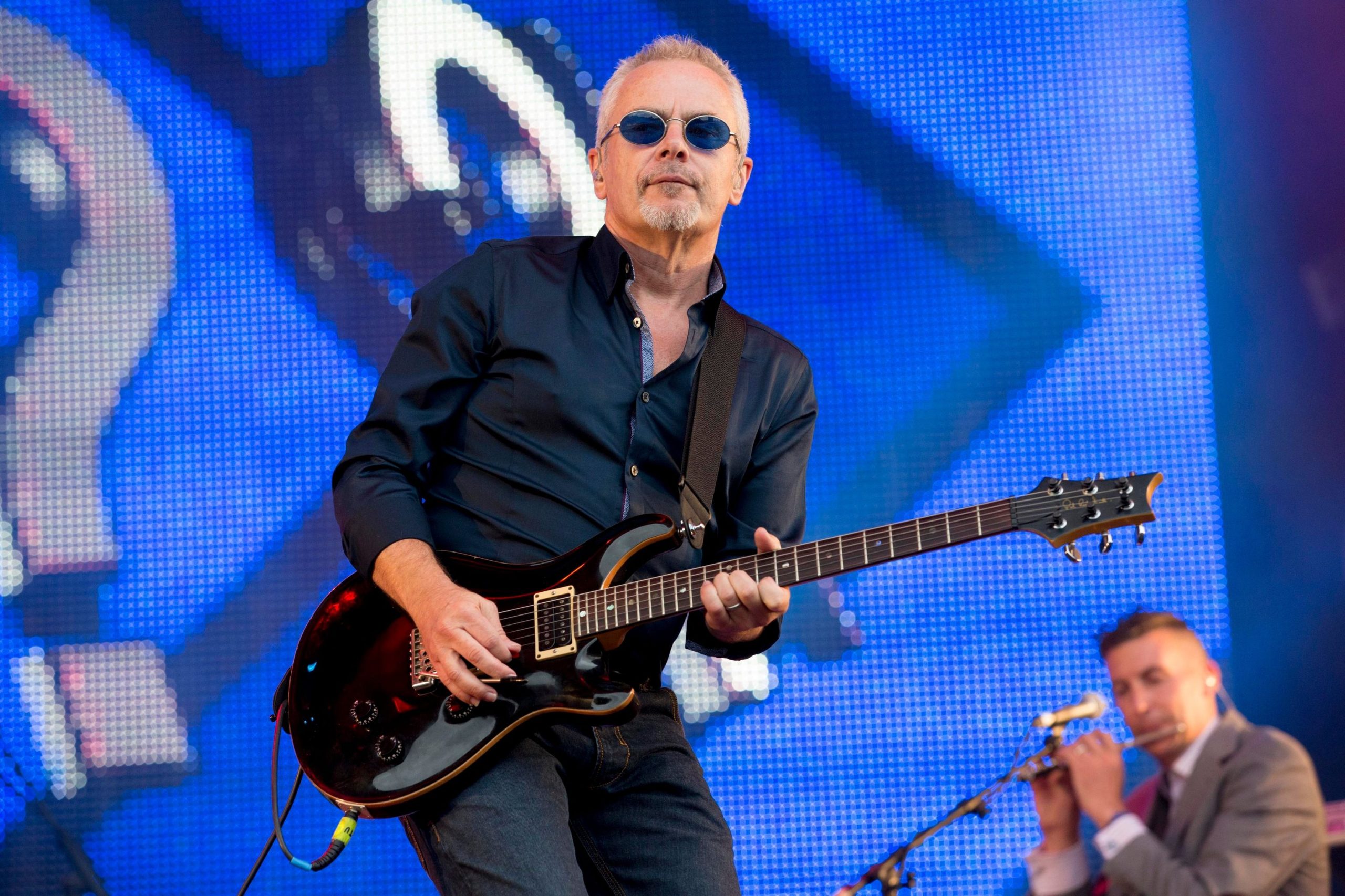 This leads nicely to a question I really want to ask Nik, concerning something of a pop injustice. This needs some context up front, in the form of a few facts and figures:
In 1984, Nik was in the UK charts for longer than any other solo act – 50 weeks.
His debut album, "Human Racing" peaked at Number 5 on the UK Album Chart, and went platinum. In fact, it was the 22nd biggest selling album of 1984 in the UK, and reached the Top 10 in several other countries. The second of his eight studio albums, "The Riddle", also went platinum, and spawned three of his seven Top 20 singles.
Elton's verdict on Nik…
He has collaborated with luminaries such as Bonnie Tyler, Gary Barlow and Elton John – who called him "the best songwriter of a generation". He has penned hits for Let Loose and The Hollies. And so it seems surprising to me that the only time Nik has scored a UK # 1 single was with the song he wrote and co-produced for his close friend, Chesney Hawkes – "The One And Only". Is that not just the teeniest bit galling?
Not for a man with his feet firmly on the ground, it would seem. "I'm very happy that I've had a number one in some shape or form, and I'm very happy that Chesney had it for me. I never thought it was a competition. Obviously, it's nice to be noticed and to be successful. It's nice to make some money out of it as well. But I've never been that bothered about numbers.
"No, it's never irked me at all that Frankie Goes to Hollywood kept me off the Number 1 spot twice! I'm not bitter! I've never thought of it again!"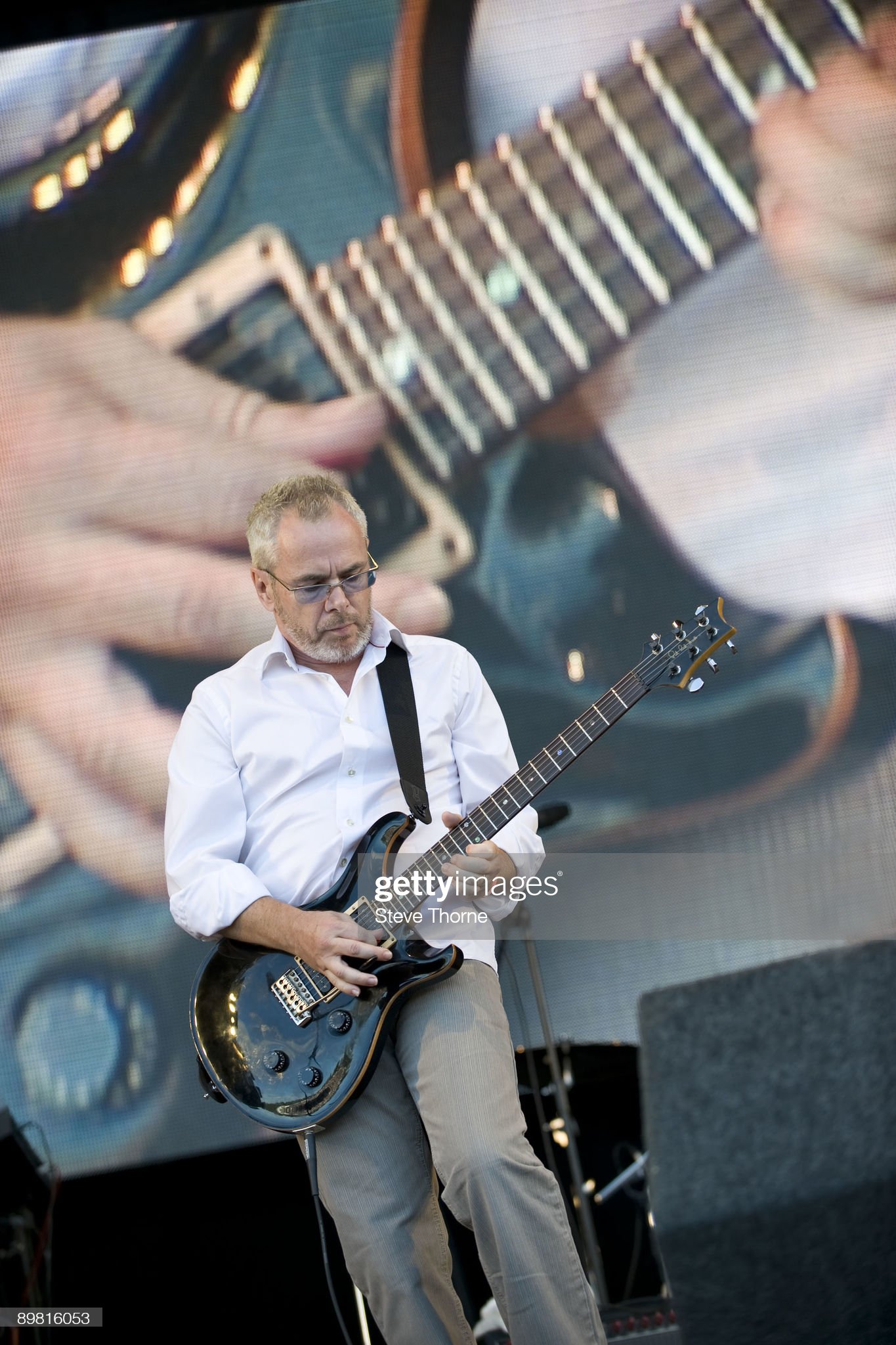 Joyous though his flash of humour about Frankie is, I still want to understand the importance of feedback and acclaim for Nik, if not "the numbers". Perhaps it's the glowing reviews? Or what about the honorary doctorate he received from the University of Suffolk for his service to the music industry – the county where he grew up, and close to where he now lives near Sudbury?
"All these things are great. But the only real feedback that matters is the visceral feedback you get when you're on stage, in front of your own crowd, and they're singing your songs back to you. That's a great place to be, and I'm still able to do that, which is really gratifying."
I do uncover one part of '80s fame that did seem to appeal to Nik – making videos. Testament to the early days of animation, his videos were high energy with a lot going on.
"You know, everyone wants to be a film star, don't they? All the fuss people make of you when you're on camera, all the people involved in making a video – it makes you feel very important and very good about yourself. And the fact that I had my own Winnebago was just like…wow!"
I can't resist asking for a tiny peek into that world of Winnebagos and star treatment, and I ask Nik what his craziest contract "rider" request was. By now, it won't surprise you to know his celebrity status was not defined by extravagance.
"My needs were small! I mean, obviously ask for blue smarties and stuff…but most promoters don't take any notice whatsoever of the rider anyway! You know, you could put Cristal champagne on there, you can put what you like – and you're still going to get a cheese and onion sandwich."
I'm struck throughout our conversation by this signature warmth and down-to-earth appeal; Nik doesn't even bat an eyelid when I ask him about forgetting his lyrics at the Live Aid concert in 1985 – perhaps every performer's worst nightmare at the best of times, and amplified many times by the sheer scale of the event.
"I stood there in genuine fear for about 30 seconds as I realised I'd forgotten the words, at the end of the second verse of "Wouldn't It Be Good". You know two billion people are watching. And Sting's standing over there…
"I just sang the first verse again, but I was absolutely gutted when I came off stage after my 20-minute set. And that stayed with me for about ten years, you know, waking me up in a cold sweat at two o'clock in the morning. Until the concert DVD came out on the tenth anniversary, and I thought – I'm going to watch this really closely.
"I know exactly what point the little bloke on my shoulder was going: "you don't know the words to the end of this verse, do you?" and I wanted to see if I could see the fear in my eyes. But I couldn't see it. I looked and there was no sign whatsoever that there was anything going on. It was quite remarkable to me."
Doubts
So now that the worst thing that could happen has happened, I wonder if that creates a greater sense of confidence in live performing now?
"Obviously the more experience you have, the easier it gets," Nik tells me, before reflecting with what seems like trademark honesty. "And there are lots of things you can tell yourself: all these people have come to see you, they're all on your side, they know the words better than you do, and if you screw up it's going to be hilarious. Easy to tell yourself all that, but it doesn't stop you getting nervous, and having doubts all the way through a gig.
"But it's not to the extent where I used to physically sick, back in the day, and the relief when it was over was huge. And the best times are when you're on stage, completely in the moment, and you're just…the words are coming out, and the notes are coming out of the guitar, and the crowd's with you and you're just all together. It's absolutely lovely when you can experience that, and it happens more and more these days."
I wonder aloud what keeps the '80s nostalgia alive, and if we can still call it a revival when said decade ended more than 30 years ago? Nik concurs, telling me:
"I was accused of jumping on the '80s revival bandwagon when I released an album in 1999. You'd think a revival would last only as long as the actual thing – but it's still going!"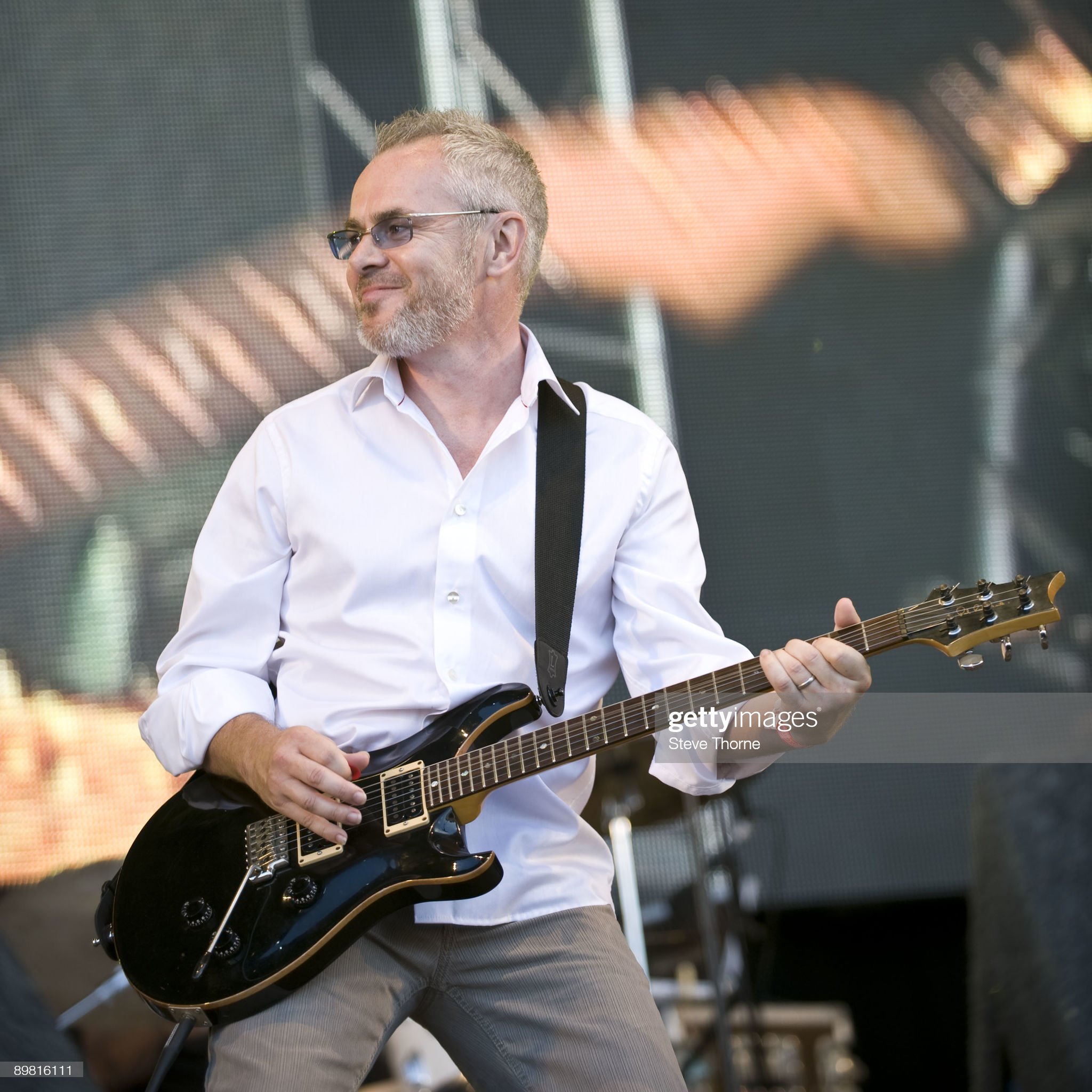 Before we leave the subject of the Live Aid concert, I give Nik further chance to show how relatable and self-deprecating he is when I ask him if it's true that he was so star-struck upon meeting David Bowie that he was rendered speechless. "Yes! And that wasn't the only time I didn't speak to Bowie either!
"I was obviously aware he was there, and I'm on stage with him at the end of the show. But then we all pile offstage and jump into minibuses to drive back to the conference centre to our dressing rooms. I'm sitting on this minibus, and I become aware there's someone sitting right behind me, sort of humming 'Do They Know It's Christmas?' – and I think: I know that voice.
"Sitting in the seat behind me is David Bowie, and I'm like: shit the bed, this is a real moment. I mean, he was the reason I still don't have a proper job. He was huge to me.
"I knew it was something like a two-minute drive, and I thought to myself: you've got to say something, what are you going to say? I was thinking of all sorts of things but couldn't think what the best thing to say was…by which time the bus journey ended, and Bowie went one way and I went the other. I thought I'd never get another chance.
"Then, about five years later, I was doing the Thomas Gottschalk TV chat show in Germany. I was part of the band providing the music that night, but I didn't know who the guest was.
"We do a soundcheck, and as I'm walking back to my dressing room, the only other door in the corridor opens and three people walk out – a woman in a headset, a big burly geezer, and David Bowie.
"So we're walking towards each other and I think: we're going to cross, and at that moment something is going to happen. I've got to say something, this is the last chance I'll get! And as we pass each other, I look at him and say: "All right?" and carry on walking along!
"And it gets even worse. I had a few beers after the show, just a pretty tame night before I went to bed. The next morning, I got in the car to go to the airport and the bandleader is waiting for me. "The TV producer's not very happy with us," he told me, and I asked him why not. Turned out he was waiting for us to join him in the restaurant for dinner. With David Bowie. But nobody told us. I stood Bowie up.
"Mind you, on both those occasions he didn't say anything to me either, so he was probably completely awestruck by me, too!"
It's endearing to think a pop star might have the same human nervousness as us mere mortal fanboys and girls, but Nik is honest enough to tell me it happened to him with another musical legend too.
"I was at a party once, standing just a few feet away from Joni Mitchell. She was sitting alone on a sofa, looking quite lonely. And I had a perfect opening line, as I was working with a drummer called Vinnie Colaiuta [a long-term band member with Joni, as well as best man at her wedding to bassist and producer Larry Klein.]
"I could have just gone over and said hi – that's all I had to do. But it was like someone had nailed my feet to the floor, and I could not move."
The more I talk to this man, the more I understand the ethos behind what he's calling the "No Glitz, Just Hitz" tour later this year. Because it seems to me that with Nik, what you see is what you get – and what you'll get is a romp through some bloody good songs that have stood the test of time for nearly 40 years.
He might not be charging around the stage with his radio mic' any more, but he performs with an energy that belies his age – Nik is 65 today (March 1st – Happy Birthday).
What's more, if an evening at a Nik Kershaw gig features just half the wit and humour he afforded me in one conversation, it will be a very good night out.
UK Tour Dates
Wed 27 September – Leeds Brudenell
Thu 28 September – Gateshead Sage 2
Fri 29 September – Glasgow Oran Mor
Sat 30 September – Birmingham O2 Institute 2
Sun 01 October – Chester Live Room
Mon 02 October – Manchester New Century
Tue 03 October – Bury St Edmunds The Apex
Wed 04 October – Frome Cheese and Grain
Thu 05 October – London O2 Shepherds Bush Empire
Fri 06 October – Brighton Concorde
Sat 07 October – Exeter Phoenix
---
---
By Lucy Boulter
Photos: Steve Thorne & Mike Gray