He's red hot right now. The weather was not. Snow, freezing temperatures and dodgy driving conditions kept some fans away from this sold out West Midlands date on UK rapper Loyle Carner's 16-date tour at the 3,000 capacity o2 Academy.
But the 28-year-old's set was bare sizzling and those fans who did brave the elements worked up a sweat.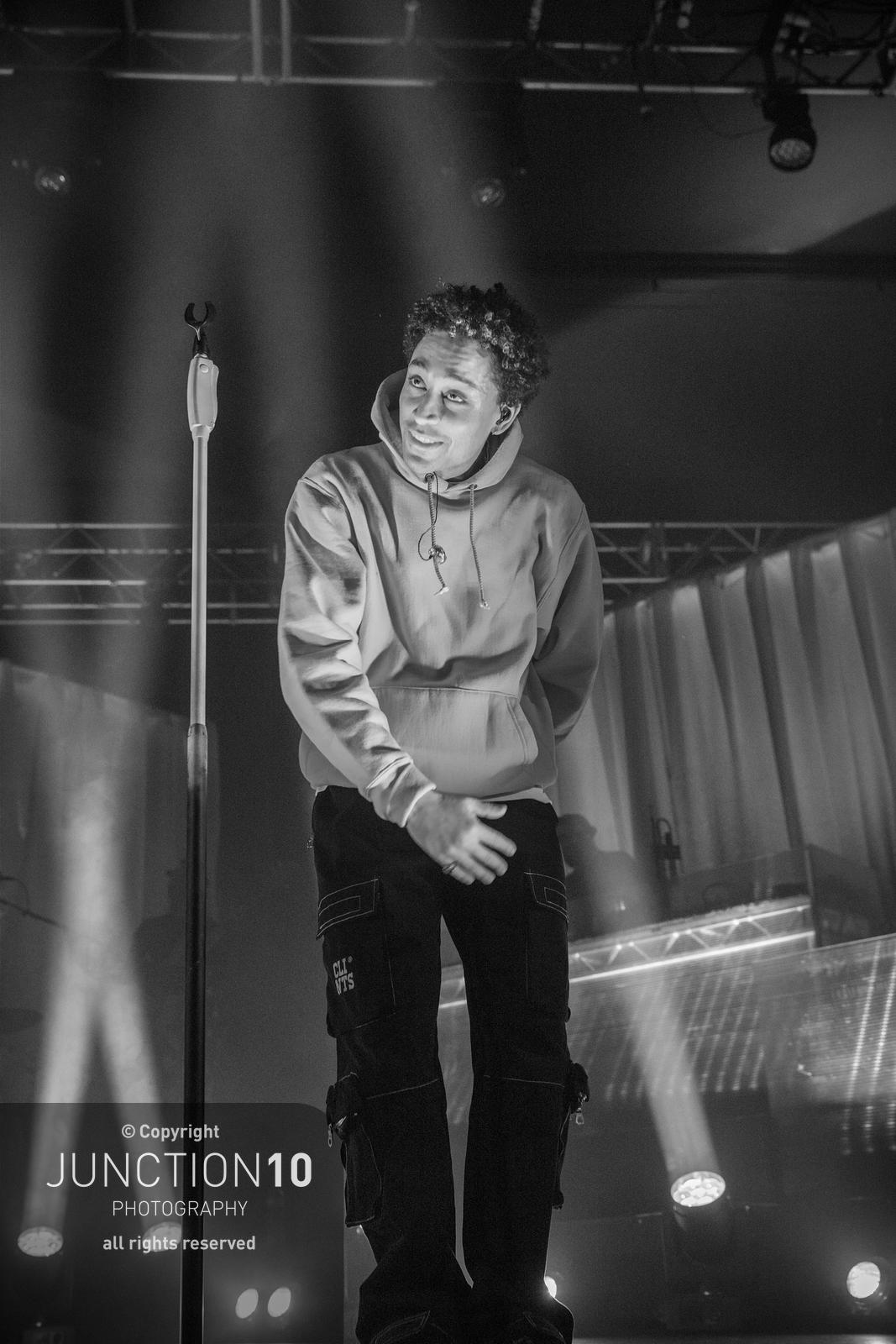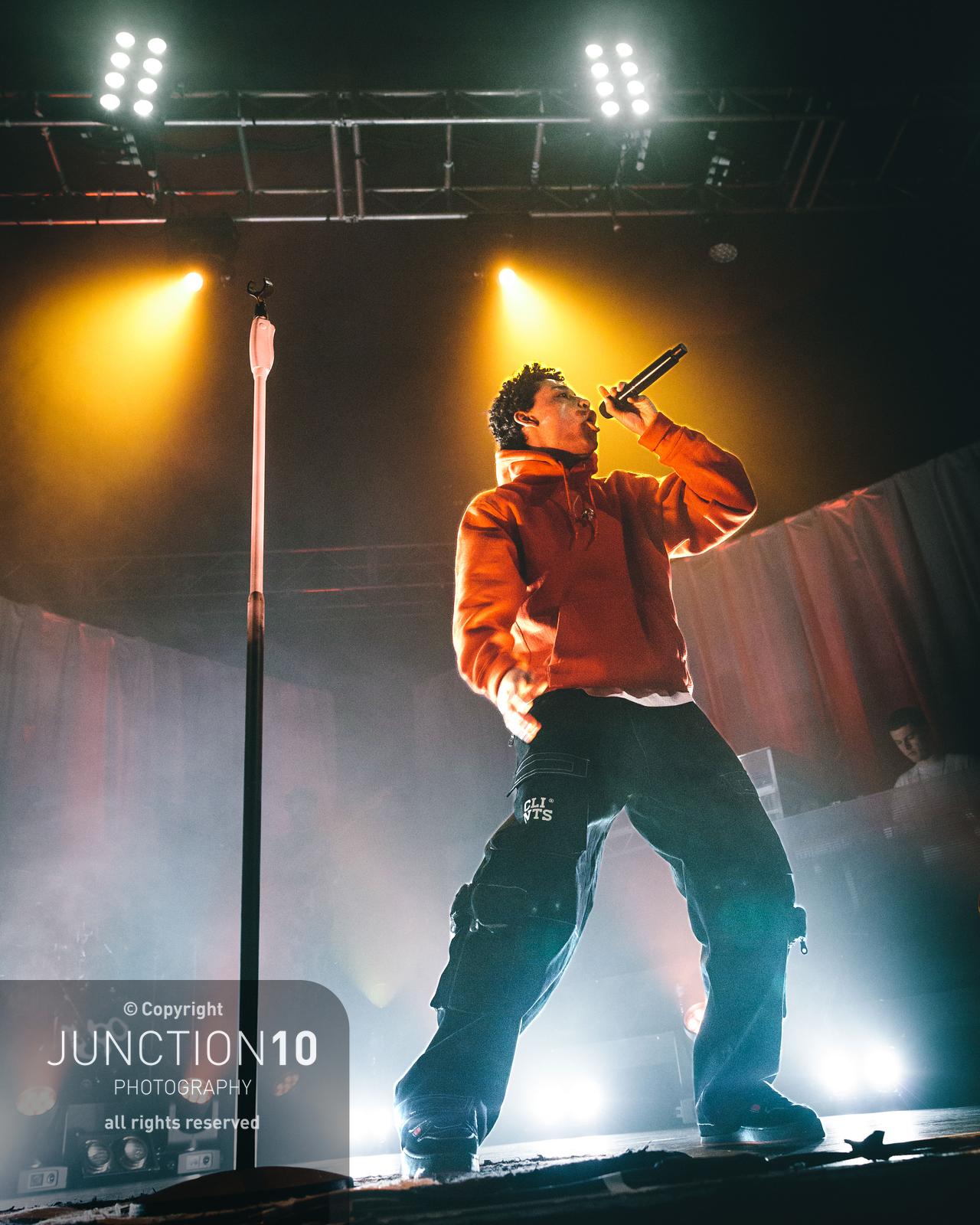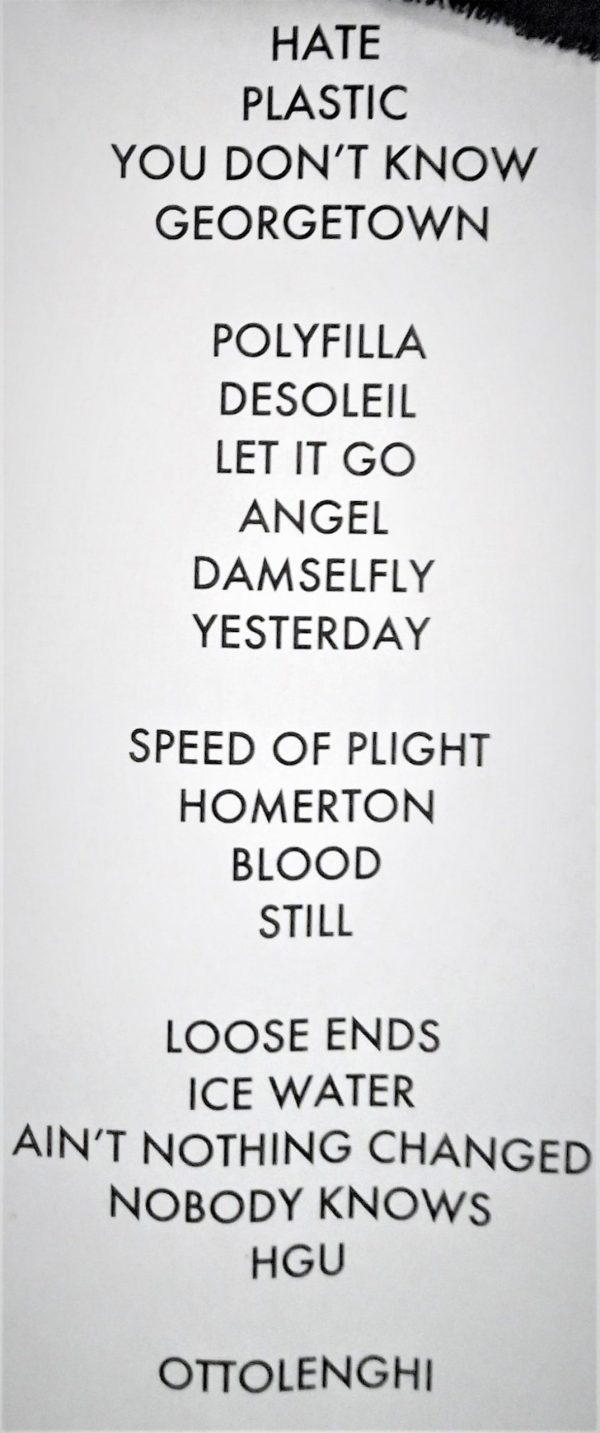 Support was local lad, now London-based, rapper Wesley Joseph, who gave the 'Walsall massive' a shout out, to big cheers.
Our snapper Jason Sheldon is a Walsall chap, but he was far too busy battling "very challenging" lighting conditions to capture the photos for this review, to join in the cheering!!!
Birmingham the 11th date on the tour, which kicked off in Dublin mid-February and closes at Wembley Arena on 16th March.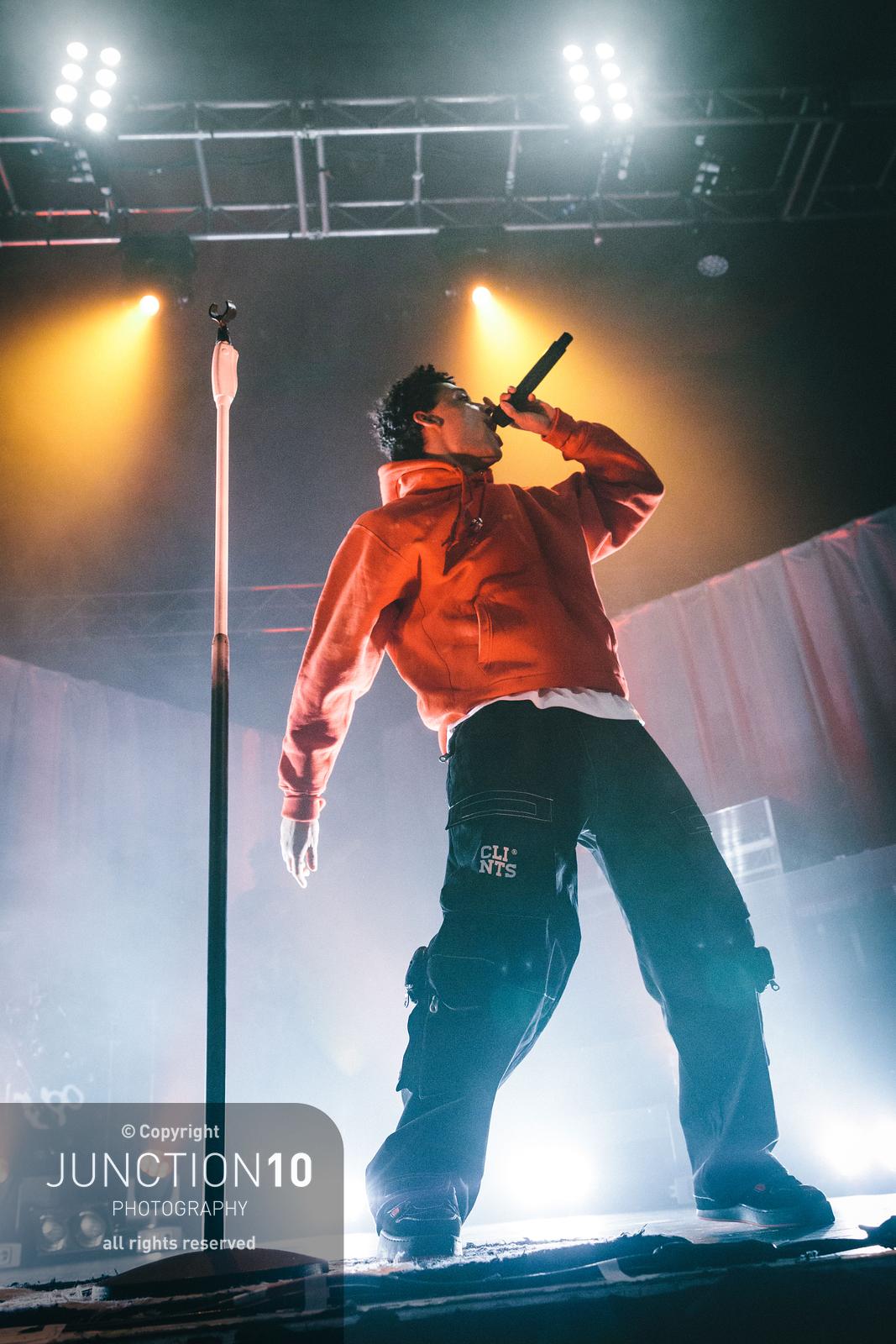 Promoting his third album "Hugo", which dropped last October, Loyle delivered 20 songs tonight, many from this album which digs deep into his personal life and inner struggles; from the death of his step-father, being estranged to his biological father, an identity 'crisis' and his mixed race heritage. A father now  himself, that has had an impact on his writing and his outlook on life.
Benjamin Gerard Coyle-Larner, aka Loyle Carner, was born in Lambeth South London and raised in Croydon. He had childhood struggles with ADHD and dyslexia.
The young artist has indelibly etched his music, what he has to say and his personality, on the collective consciousness of the UK public, with a Mercury Prize nomination, nods for a Brit' and being featured in campaigns for mega-brands Nike and Timberland.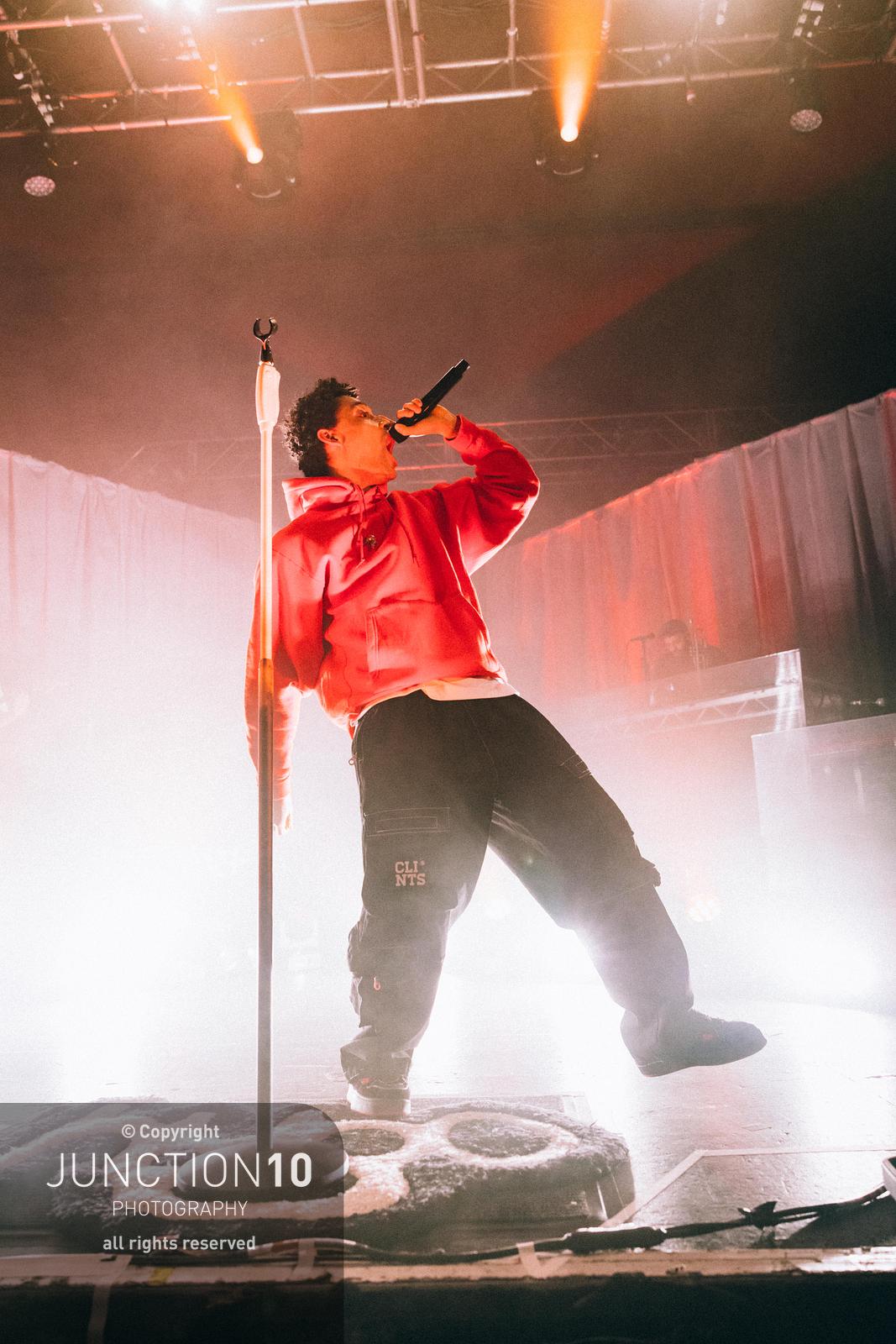 Fan fave tracks included tonight from his second album, " Not Waving, But Drowning", which peaked at # 3 in the UK chart in 2019.
Wearing a red hoodie, baggy jeans and black trainers, joined by bass, drums and keyboards, he smashes into the first song, "Hate", where he rants about injustice in his life and saves himself a few hundred quid a pop on spilling his guts to a therapist, by the sound of it. Anger never sounded so good.
The fans chanting his name over and over for a good while after the first song, before he could continue with "Plastic", "You Don't Know" and "Georgetown" – the latter sampling an African-Guyanese poem.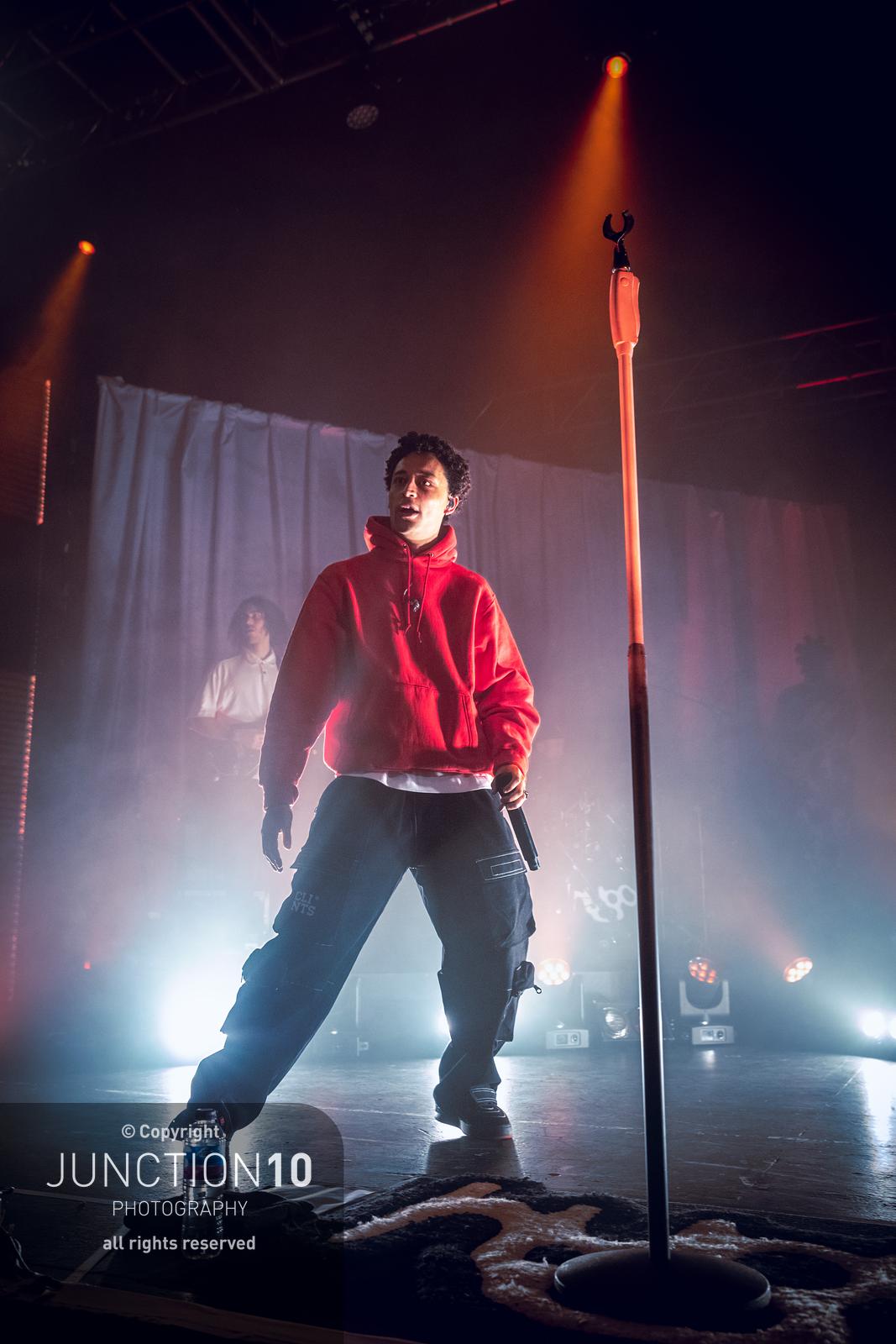 He paces the stage like a caged tiger throughout his set and the crowd are as electrically charged as he is – the energy between fans and artist is palpable.
Songs # 8 & # 9 are his collaborations with Tom Misch: "Angel" and "Damselfly", and after "Speed Of Plight", he dedicates the jazz-tinged "Homerton" to his two-year-old son.
Jorja Smith is a local girl, from Walsall the same as the support act (he was born in Brum, but raised in Walsall), and Loyle delivers their duet and collaboration, "Loose Ends" – with her vocals gone and replaced by his a capella parts.
Before that, he turns more serious and references the rise of knife crime, in the haunting track "Blood On My Nikes".
He then brought on stage Athian Akec, writer and activist who gave the emotional speech he delivered to the House of Commons in 2019 on the impact of knife crime. Wow!
Loyle had his own story to tell tonight; before "HGU" (named after his dad's car registration plate), a song which traces Loyle's path to forgiveness and reconciliation. He tells the fans the story about forgiving his biological dad over some driving lessons during lockdown.
The set comes to a close with "Ottolenghi", named after a chef favourite of Loyle's. After this, the room went silent as Loyle Carner performed a spoken word piece about his struggles and beliefs. Then, he and the band leave the stage and we all trapse out into the shitty weather…
He's seemingly at the top of his game and still growing, but his maturity as a performer shone brightly tonight – even if the stage lighting didn't for our poor old photographer!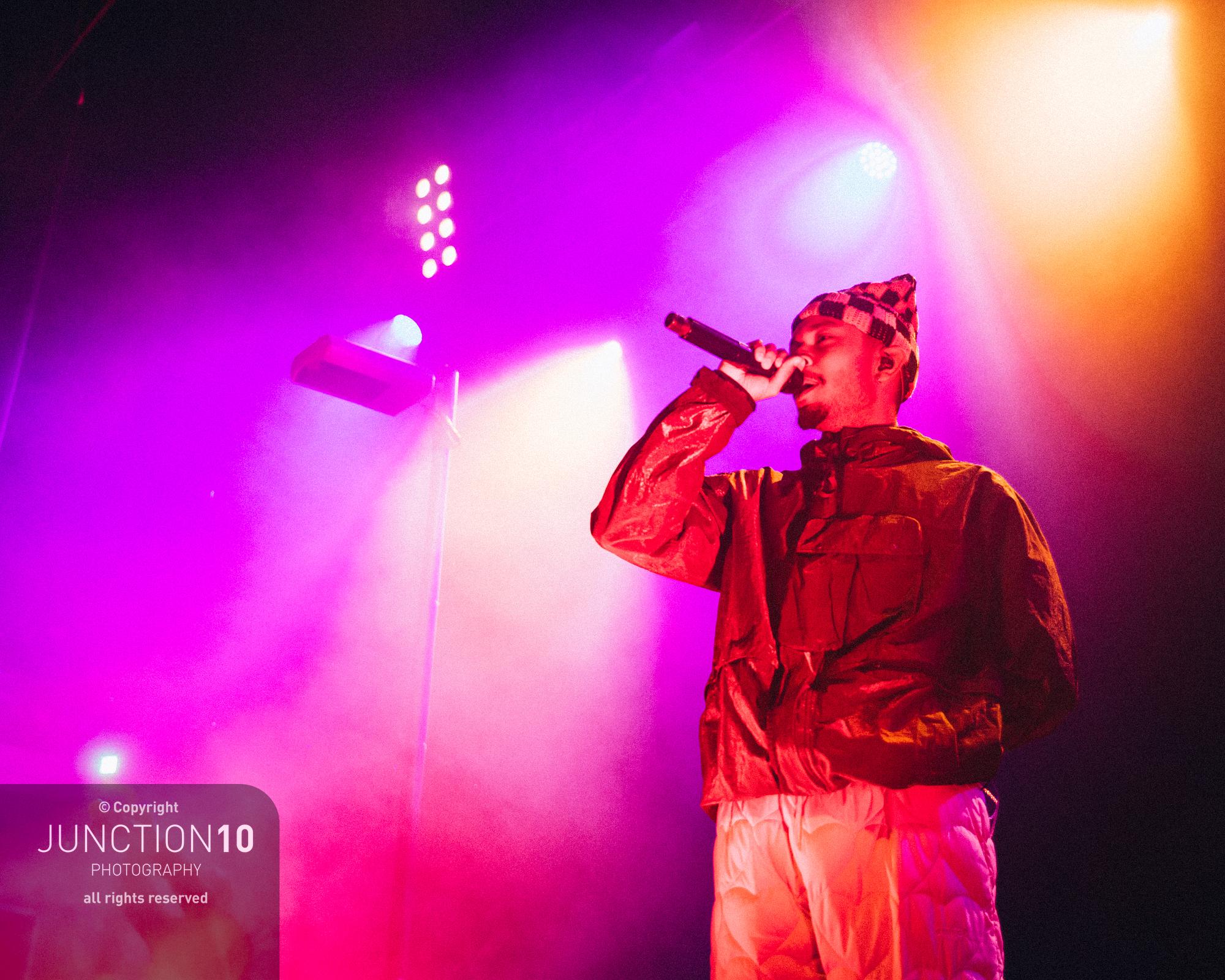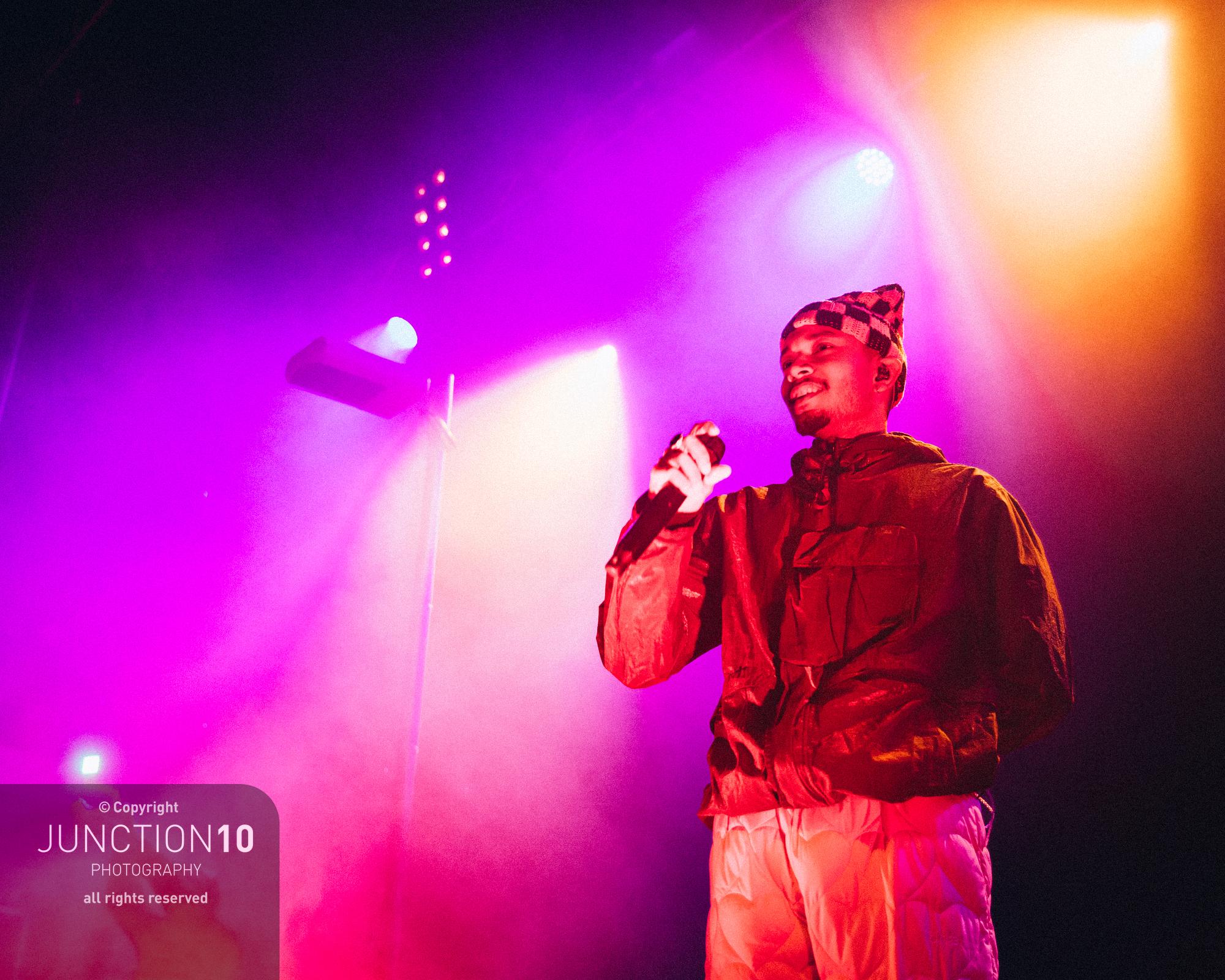 ---
---
Photos by Jason Sheldon
Words: Steve Best