American-born, London-based artist Erin K will drop her new album "Sink To Swim" in June 2023 – co-produced with Kristofer Harris (Belle & Sebastian, Ghostpoet) after they collaborated on her 2019 album, "I Need Sound".
New single "Keep Her" is released on Friday (10th March) with its accompanying video, watch it below. The video was made using cutting edge gaming technology.
Director Dylan Copeland explains, "Using camera trackers designed for gaming, and a hardware compositor designed for broadcast, we projected Erin and her guitar from our studio in London to a bench in a virtual clearing in a virtual forest in an Unreal Engine". Combined with traditional motion graphics, layered animations originating from Erin's own illustrations and live performance.
With sessions for BBC 6 Music, Radio 1 airplay and major commercial syncs for Google and LG, Erin has notched up in excess of three million streams on Spotify.
Erin explains the background to her new track, "Keep Her". "This song illustrates the circumstances of a girl who is bound to her relationship with a controlling partner. It is written almost in the form of an encouraging letter to the dominant party, offering advice on how to 'keep her by [his] side so she can't let go'.
"As the verses unfold, the extent to which this girl is broken and bound are poetically revealed." This subject matter is intensely personal to Erin who "found myself in similar relationship dynamics in the past. It's disturbing how reality can be so drastically altered in this way."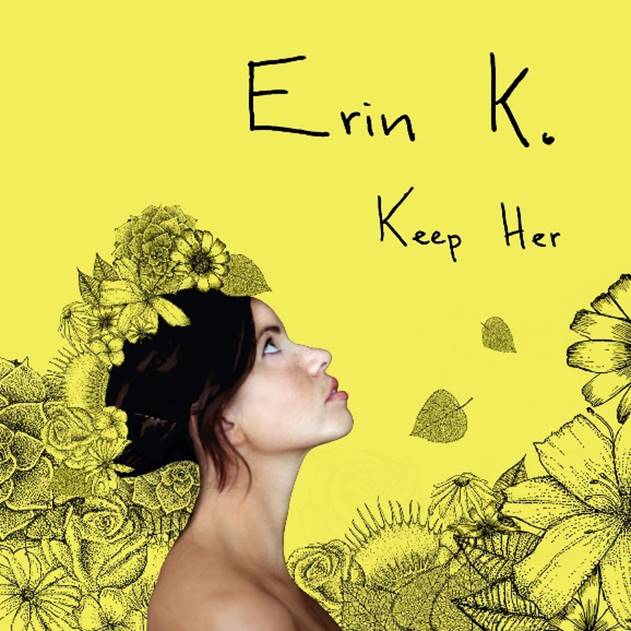 Erin K is touring with her band through Italy in March, with UK & European dates to be announced…