Multi-Grammy nominated, singer-songwriter Ryan Adams makes his long-awaited return to the UK playing an intimate eight-date solo tour. Ryan will play theatres in Newcastle, Glasgow, Birmingham, Nottingham, York, Manchester, Bristol and London throughout April 2023.
Alone on the stage with just his guitars and a piano, the shows will be an intimate showcase of Ryan's life-long dedication to song-writing in which his abilities are highly adored by artistic peers and loyal fans alike.
Performing songs from his emotive catalogue, Ryan's accomplished musicianship and sensitive lyrics cover the complexities of love, desire and heartbreak. During Spring 2022's East-Coast US run, he performed 168 songs over five nights in shows that averaged two hours and forty minutes.
Sobriety
Bewitching vocals and captivating guitar playing, combined with a new setlist at each show, ensure that each performance is a unique and powerful showcase of his craft.
In 2022 celebrating a year of new found sobriety, Ryan set out from his California home and his family of cats to complete a prestigious US tour, playing sold out shows in LA, Atlanta, Austin, North Carolina and many more.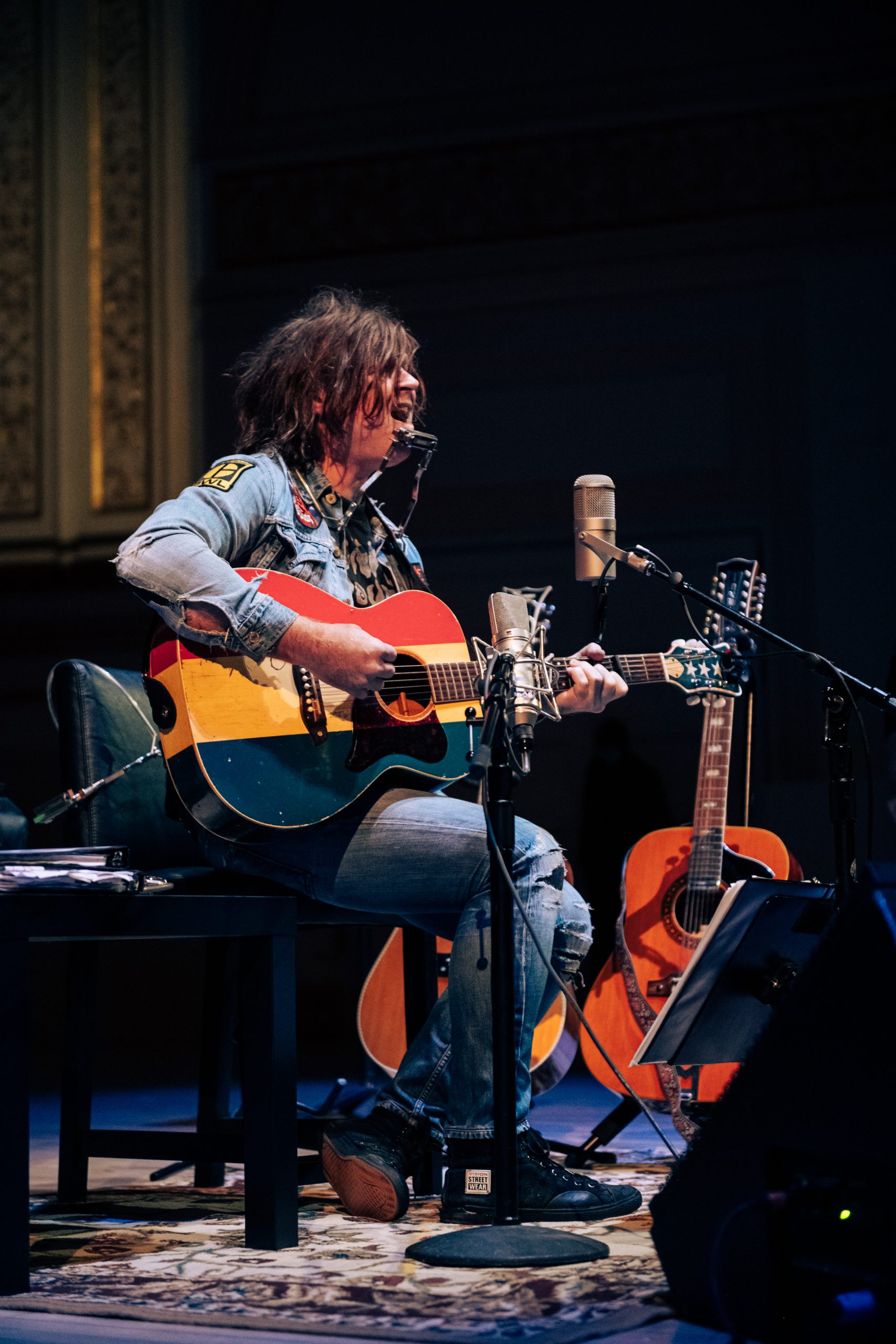 "Word of mouth from the first leg of the tour was so good that promoters came to us," explained Adams' Manager, Richard Jones. "Ryan hasn't toured since 2019 and there seems to be a voracious appetite from fans who have missed his music, to see him perform live." Tickets for the UK tour are selling fast- London and York already sold out.  
2023 UK tour dates:
April 8th – City Hall, Newcastle, UK
April 9th – Royal Concert Hall, Glasgow, UK
April 11th – Symphony Hall, Birmingham, UK
April 12th – Royal Concert Hall, Nottingham, UK
April 14th – Barbican, York, UK – SOLD OUT
April 15th – Opera House, Manchester, UK
April 17th – Hippodrome, Bristol, UK
April 19th – Palladium, London, UK – SOLD OUT
Ryan has been praised as, "one of rock's most talented songwriters". The seven-time Grammy-nominated artist has relesaed 22 studio albums, accumulating in millions of sales. He has produced albums for esteemed musicians including Willie Nelson, Jesse Malin and Jenny Lewis, and he has collaborated with some of music's most influential artists such as Weezer, Fall Out Boy, America and many more.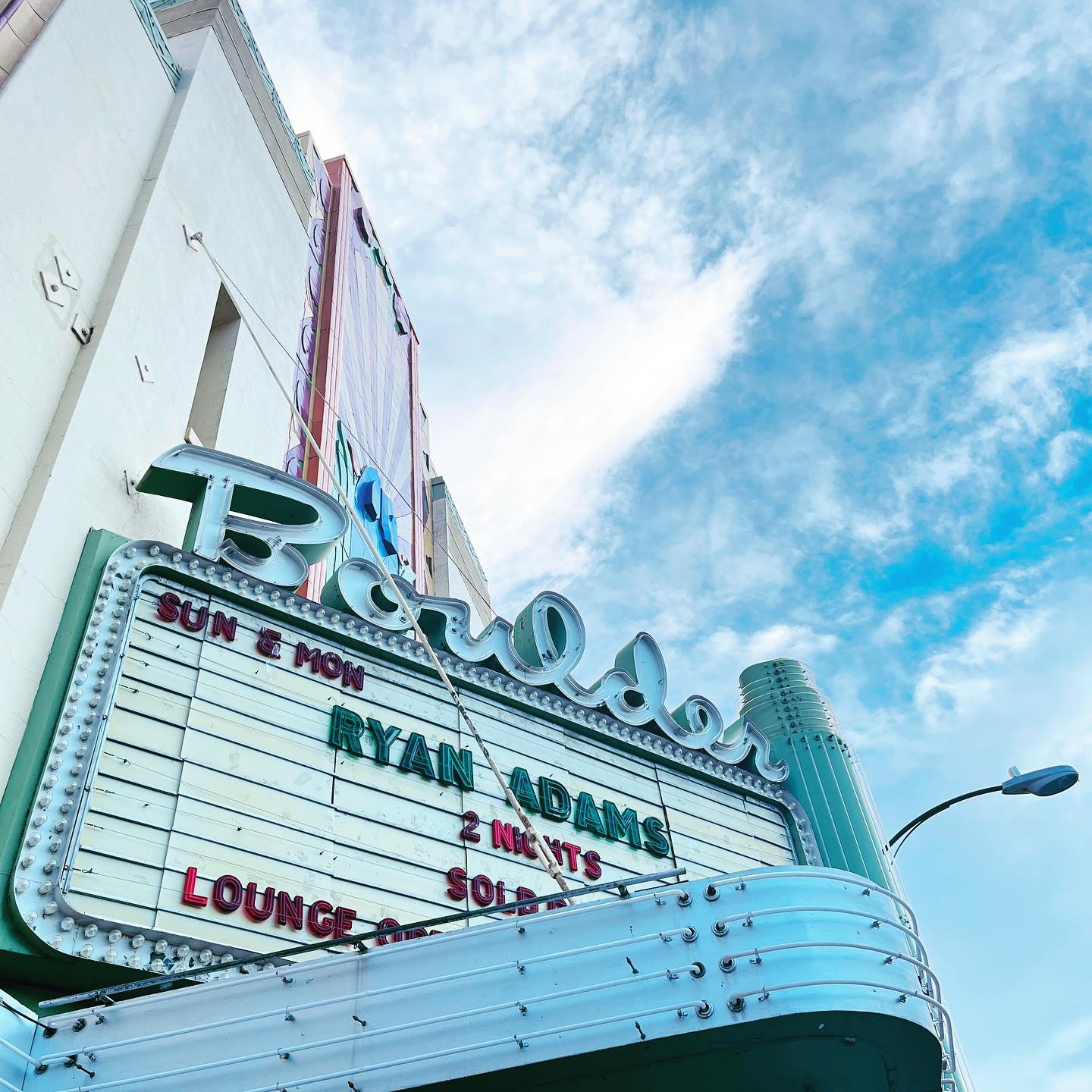 Ryan's profound contributions to music have taken many different forms. From his song-writing, to his producing, to fronting the rock/alternative country band Whiskeytown, and forming Ryan Adams & The Cardinals.
Adams' musical creativity was recognized early on and led to his NME Best Solo Artist win in both 2003 and 2004. In addition to his self-titled, double-Grammy-nominated 2014 album, Ryan's catalogue includes "Heartbreaker", "Ashes & Fire", "Easy Tiger", "Cold Roses", "Jacksonville City Nights", "Love Is Hell", his 2001 major label debut "Gold", and more.
Ryan released four studio albums last year, under his own label PAX-AM Recordings label. "Chris", a tribute to his late brother, "Romeo & Juliet", a Summer album to drive to, as its stories unfold on a long hot road,"FM", a more traditional rock & roll record, and "Devolver", an album Ryan gave away for free, dedicated to his fans to mark their contribution and commitment marking his one year of sobriety. Music legend Don Was recorded Ryan's Carnegie Hall New York concert in May for a live album release.
UK tour tickets:
https://ryanadams.ffm.to/tour.OPR
---
---
Ryan Adams' Track Record…
1. First song you recall hearing as a child?
Gerry Rafferty "Baker Street"
2. First single you owned?
Cheryl Lynn "Got To Be Real"
3. First LP/album you owned?
Black Sabbath "Black Sabbath"
4. First CD you owned?
Morrissey "Viva Hate"
5. Last music you bought and in what format (CD/vinyl/digital download)?
All on vinyl:
Gary Bartz/ ntu troop "Harlem Bush Music"
Eric Dolphy "Last Date"
"Hi-Tide Groove – DJ's choice 1969-1981", selected by Daisuke Kuroda
Sin34 "Do You Feel Safe"
The Feelies "Only Life"
Hugo Largo "Drum" (advance copy )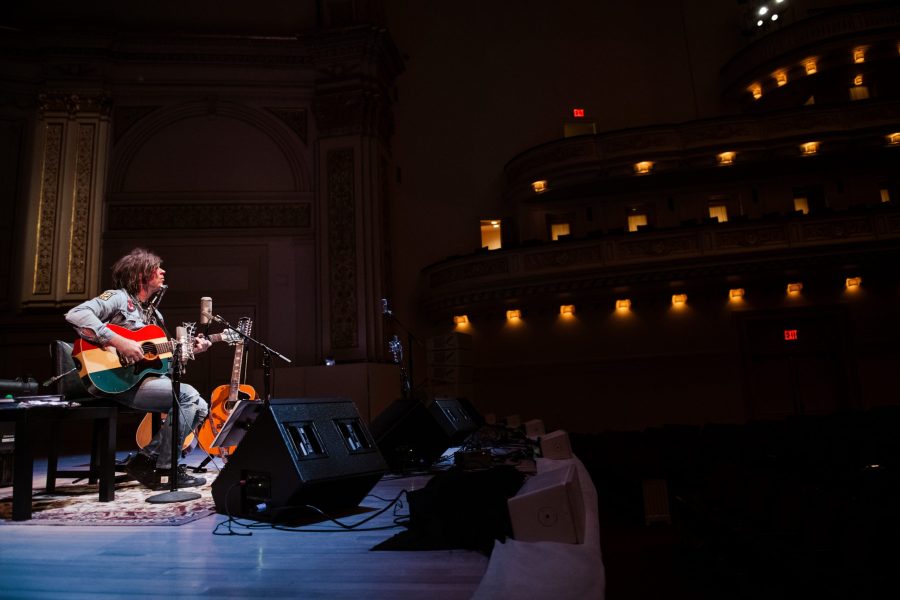 6. Which album would you be happy to receive as a gift?
Jimmy Reed. Any album. Any condition. It will get played – Or Coltrane "Sun Ship".
7. Favourite album? (Choose more than one if need be…)
The Smiths "Hatful of Hollow"
Dead Kennedys "In God We Trust, Inc."
"Faurés Requiem"
Prince "Purple Rain"
D'Angelo "Voodoo"
Social Distortion "Mommy's Little Monster"
7 Seconds "Ourselves"
Napalm Death "Scum"
Morrissey "Viva Hate"
The Jets "The Jets"
English Dogs "Where Legend Began"
Clipse "Hell Hath No Fury"
Slayer "South Of Heaven"
Sonic Youth "Sister"
Voivod "Dimension Hatross"
Husker Du "Metal Circus"
John Coltrane "Sunship"
Dead Can Dance "Wake"
Indigo Girls "Self-titled"
45 Grave "Autopsy"
Pusha – T "My Name Is My Name"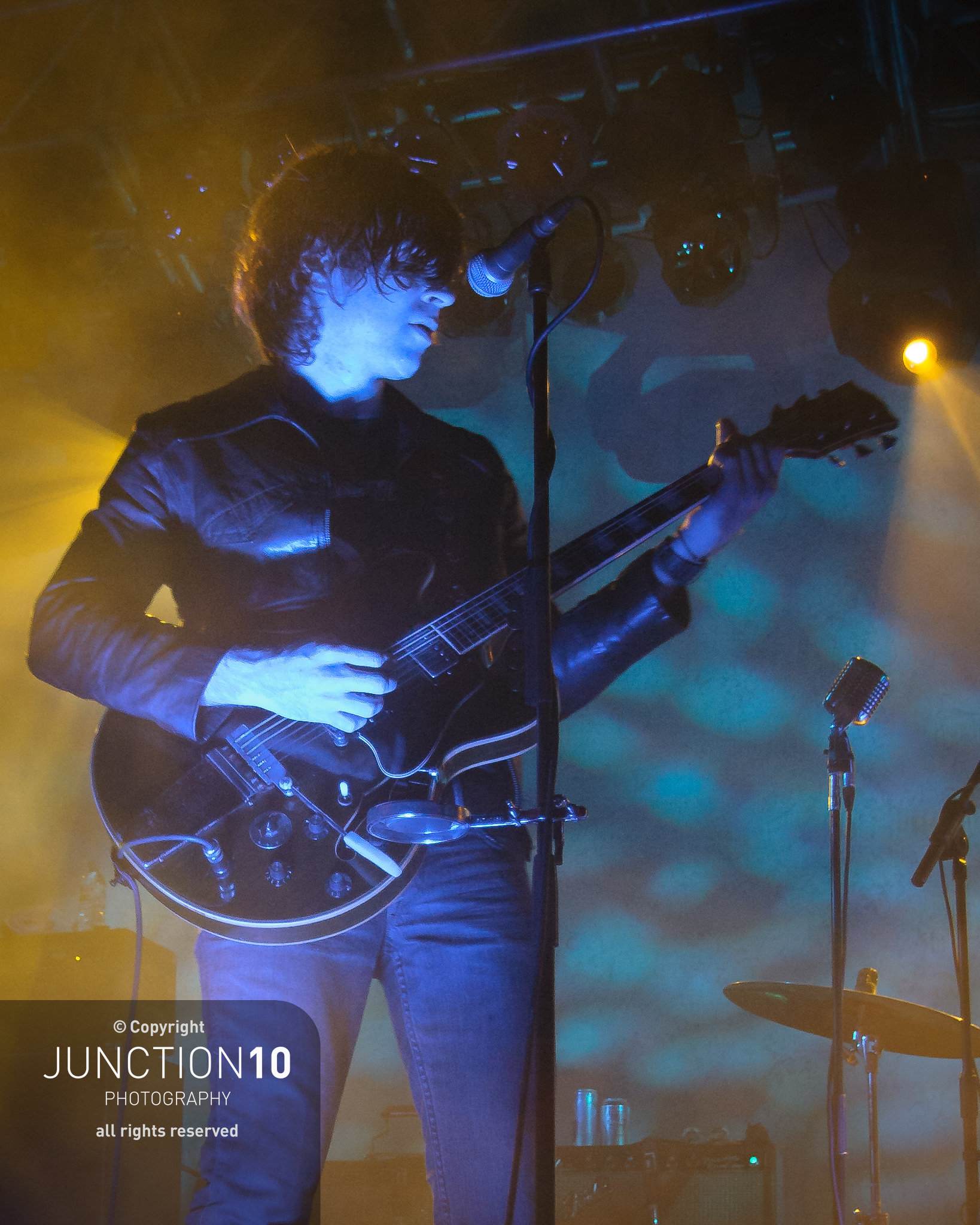 Black Flag "Damaged"
Jimmy Reed "Just Jimmy Reed"
Alexander Skip Spence "Oar"
Low "When The Curtain Hits The Cast"
Sun Kil Moon "Admiral Fell Promises"
"Sleepy John Estes in Europe"
Emperor  "Anthems to the Welkin at Dusk"
Hugo Largo "Drum"
Dead Can Dance "Spleen and Ideal"
REM "Life's Rich Pageant"
Toad The Wet Sprocket "Bread and Circus"
Joy Division "Closer"
Pogues "If I Should Fall From Grace"
Ozzy Osbourne "Diary of a Madman"
Bert Jansch "Jack Orion"
John Martyn "London Conversation"
Starship "Knee Deep In The Hoopla"
Bob Dylan "Time Out Of Mind"
Dead Can Dance "The Serpents Egg"
Dead Milkmen -"Big Lizard In My Backyard"
Frank Sinatra "Where Are You?"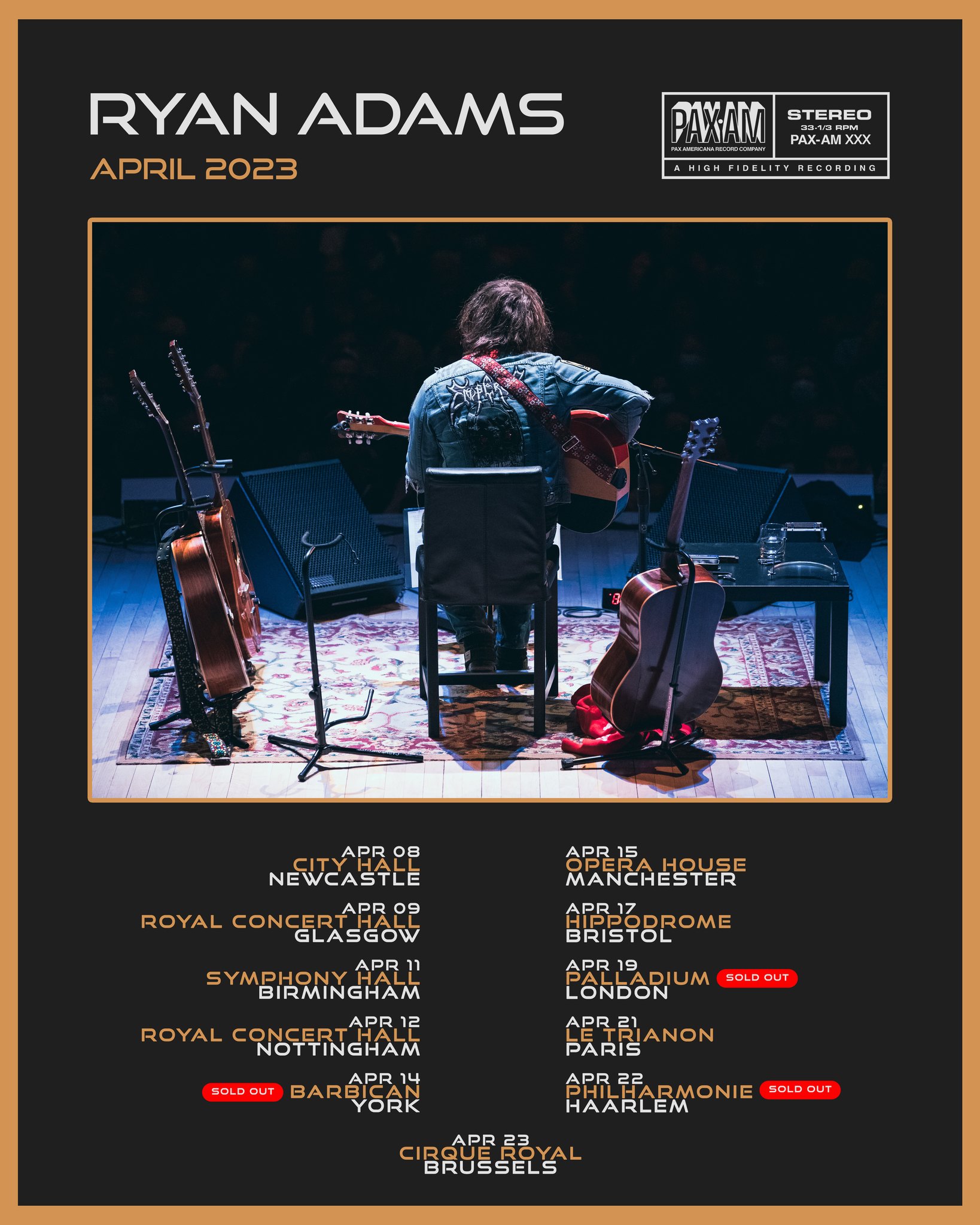 8. Best record ever made (can be single/album/EP – and choose more than one if need be)?
The Smiths "Meat Is Murder"
Sonic Youth "Daydream Nation"
Eric Dolphy "Out To Lunch"
9. Guilty secret (or anything unusual or perhaps unexpected) in your music collection?
Creed "Full Circle"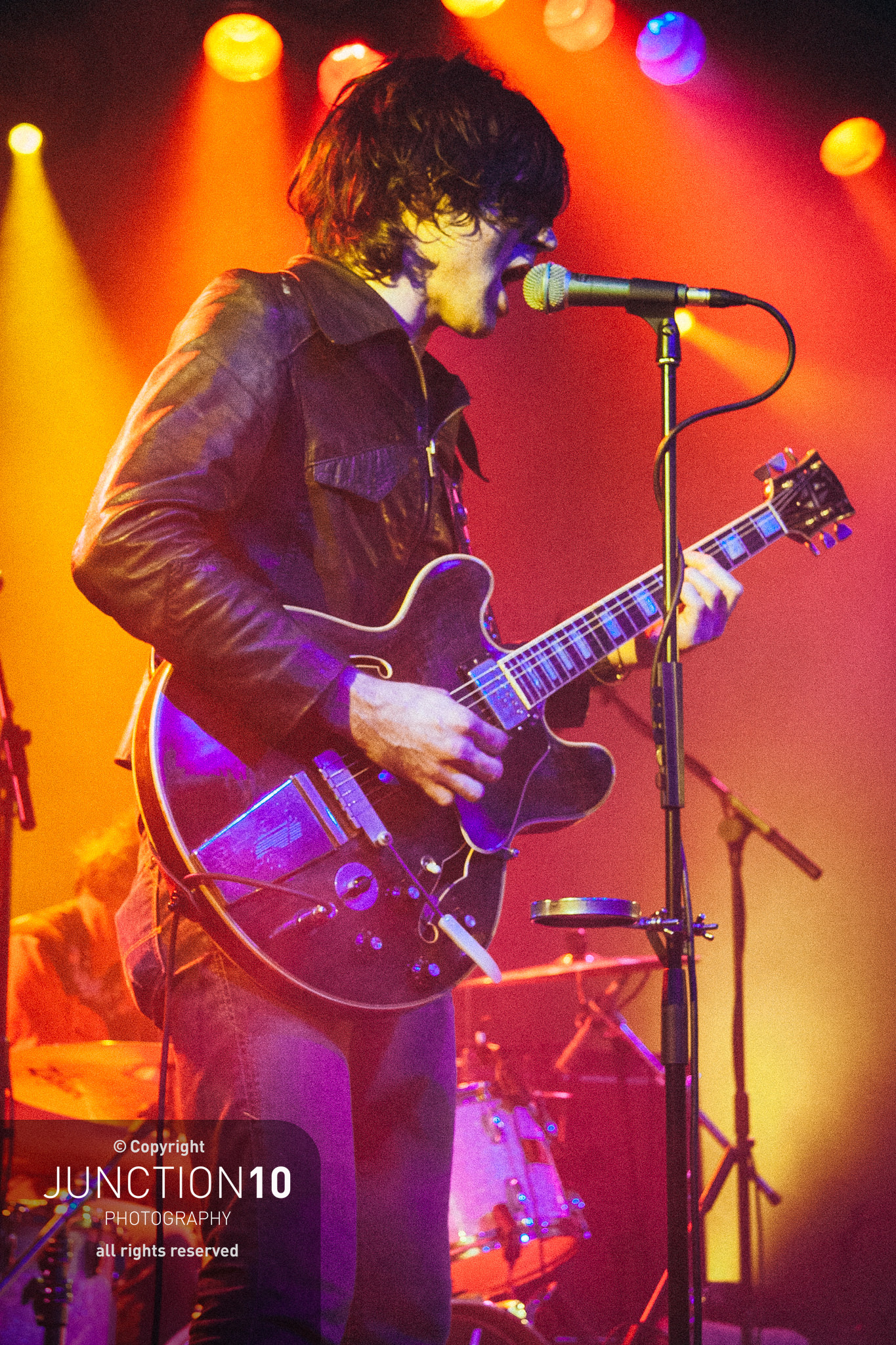 10. What does music mean to you and how does it make you feel?
"Music is the most obvious form of magic. It is literally magic. It's love…"
11. Which song or album is a guaranteed mood booster?
Pusha T "Daytona"
12. Which song or album would be the soundtrack to a film about your life?
John Lee Hooker "And Seven Days"
Junior Kimbrough "Sad Days Lonely Nights"
Doors "L.A. Woman"
13. Your favorite driving track – or music to exercise to?
Discharge "Why"(1981 EP)
14. Best song or album for a romantic moment?
Gross! No!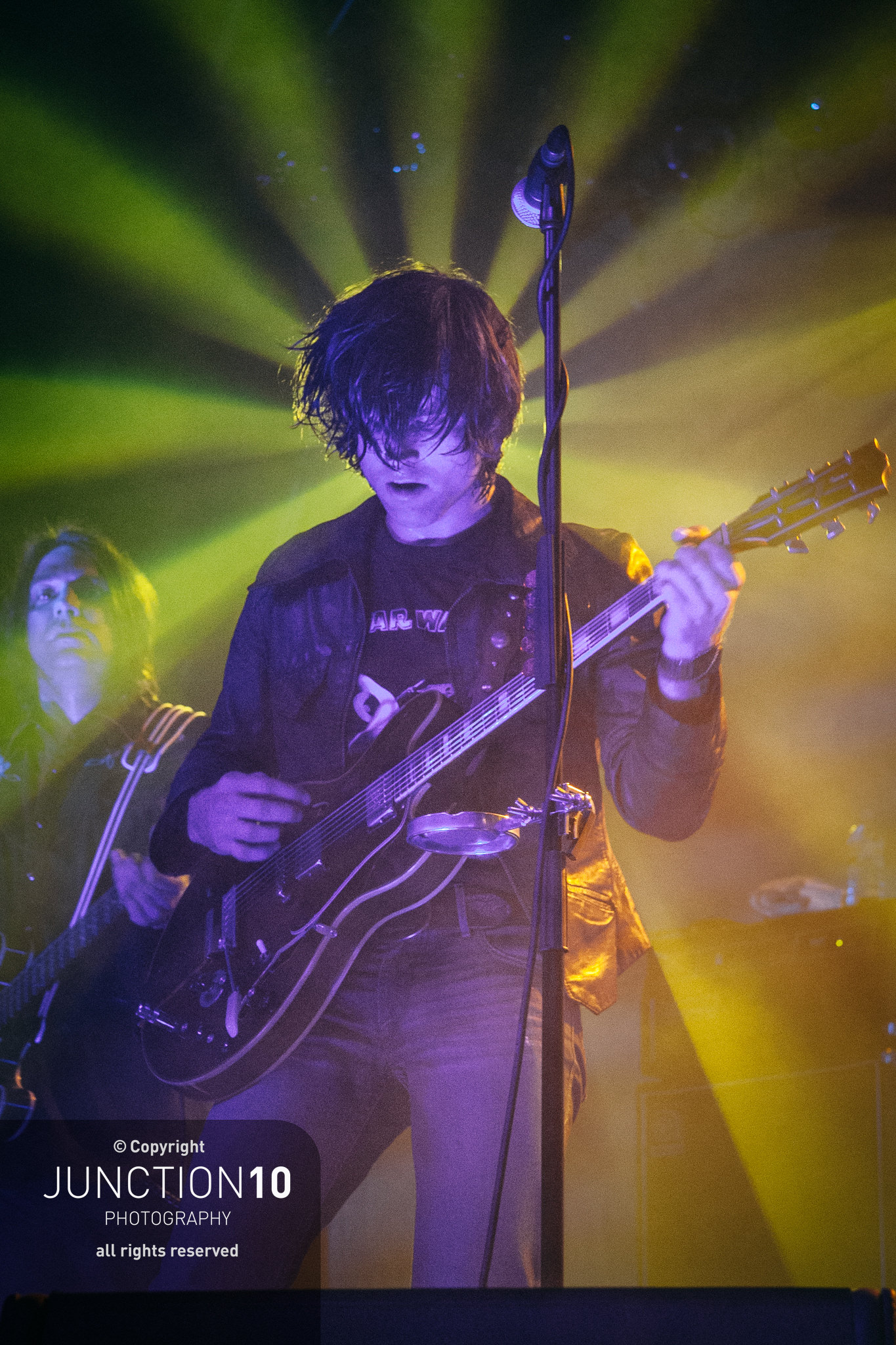 15. Which song was played for the "First Dance" at your wedding (if you are married) or which song would you choose if you did get married?
I am divorced. We didn't have a wedding. Was a court house thing.
16. Your choice of song to sing at karaoke?
"I don't do karaoke. I am a recluse. I don't socialize besides the movies or bowling once in a very blue moon."
17. Which song takes you back to your childhood?
"Things Can Only Get Better" Thomas Dolby, and any Mike and the Mechanics, Starship or Dead Kennedys' songs.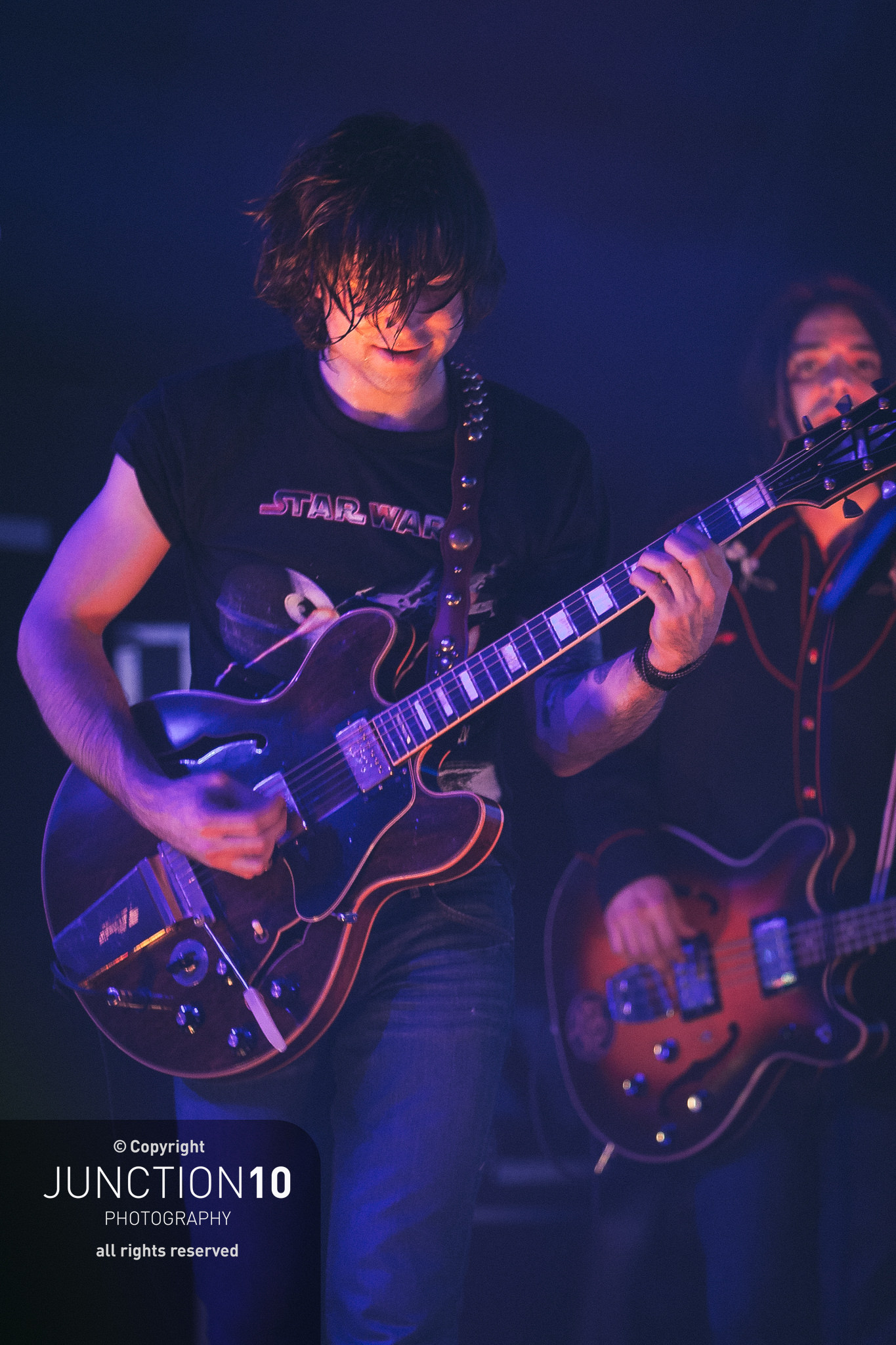 18. Favourite band (or bands)?
Corrosion of conformity
Private World
Dead Can Dance
Tears for Fears
Black Sabbath
19. Favourite singer (or singers)?
Chavela Vargas
20. Which song would you like played at your funeral?
Chavela Vargas  "Lamento Borincano" / "El Corrido Hablado"
Judy Garland "Alone"
Charlie Parker "Night and Day"
---
---
Live photos:
Andrew Blackstein
Jason Sheldon (Birmingham, UK pix)