Award-winning Aussie band Spacey Jane may not be a household name in the UK, but they filled legendary London venue The Roundhouse to bursting on Friday night and those excited 3,300 fans sang along to almost every word of every song.
The band's largest audience outside of their home country so far, since they formed in Western Australia in 2016. Average age of the crowd would have been no older than early 20s methinks, with the odd mum and/or dad dotted about to chaperone.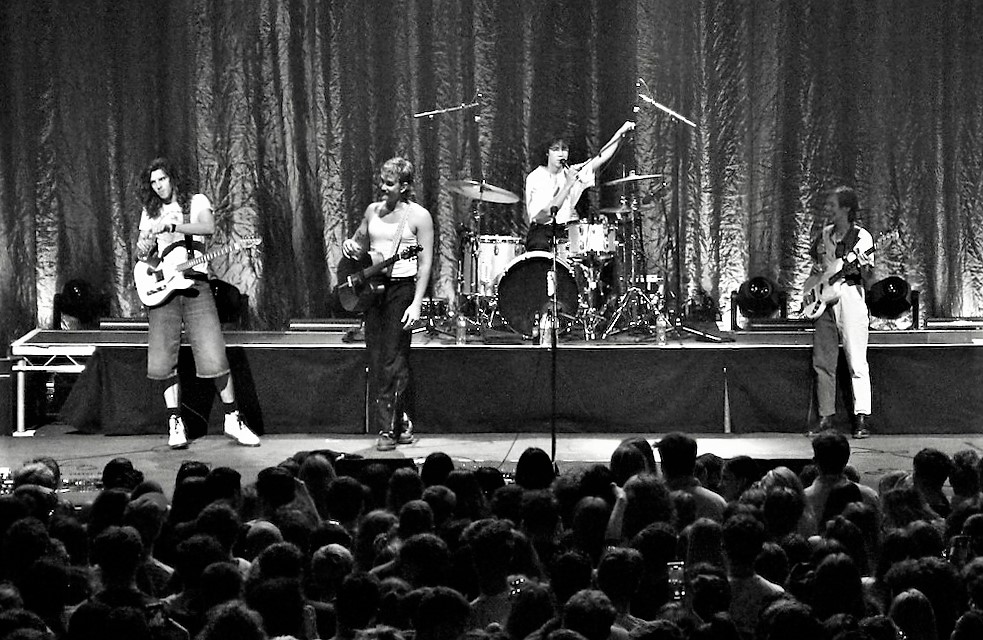 Gig # three of a six-date sold out UK tour – Glasgow, Manchester, London, Southampton, Bristol and Birmingham (plus Dublin to kick off with) – and this band really did deliver an incendiary set for the Chalk Farm/Camden venue fans.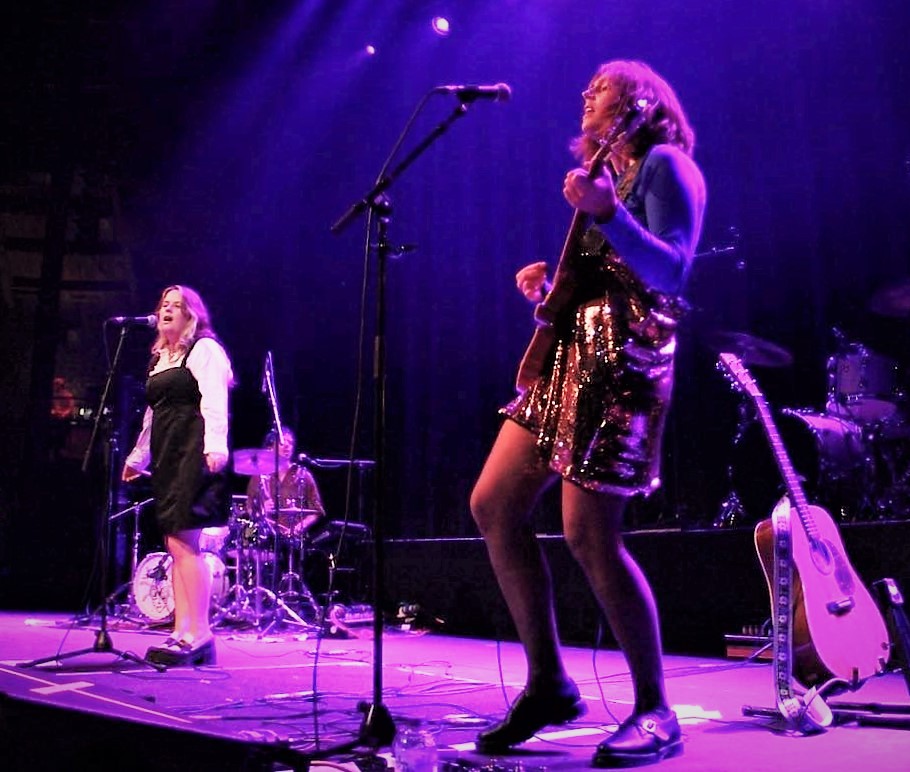 Support act on the tour, Dolores Forever, are future stars for my money, and while the crowd did not know their songs, they won over the audience after just one song. No chatter from the Spacey Jane fans; a respectful listening crowd taking it all in.
Dolores Forever are from London, fronted by Hannah Wilson from Yorkshire and Julia Fabrin, who was born to Danish parents in Indonesia, but lived in Cape Town before a move to Copenhagen. Maybe a wee bit of a similar vibe to the wonderful Wet Leg, in the indie meets folk style. Fab harmonies. Ones to watch for sure.
Hannah and Julia are both individually accomplished songwriters across K-pop hits, Scandipop bops and Eurovision winners. After a handful of their own shows and the Spacey Jane tour, Dolores Forever's first headline show is at Omeara in London on Weds 15th Feb.
They are booked for Live At Leeds In The Park and Neighbourhood Weekender in Warrington, both in May. They triumphed with two spots at Glastonbury Festival in 2022.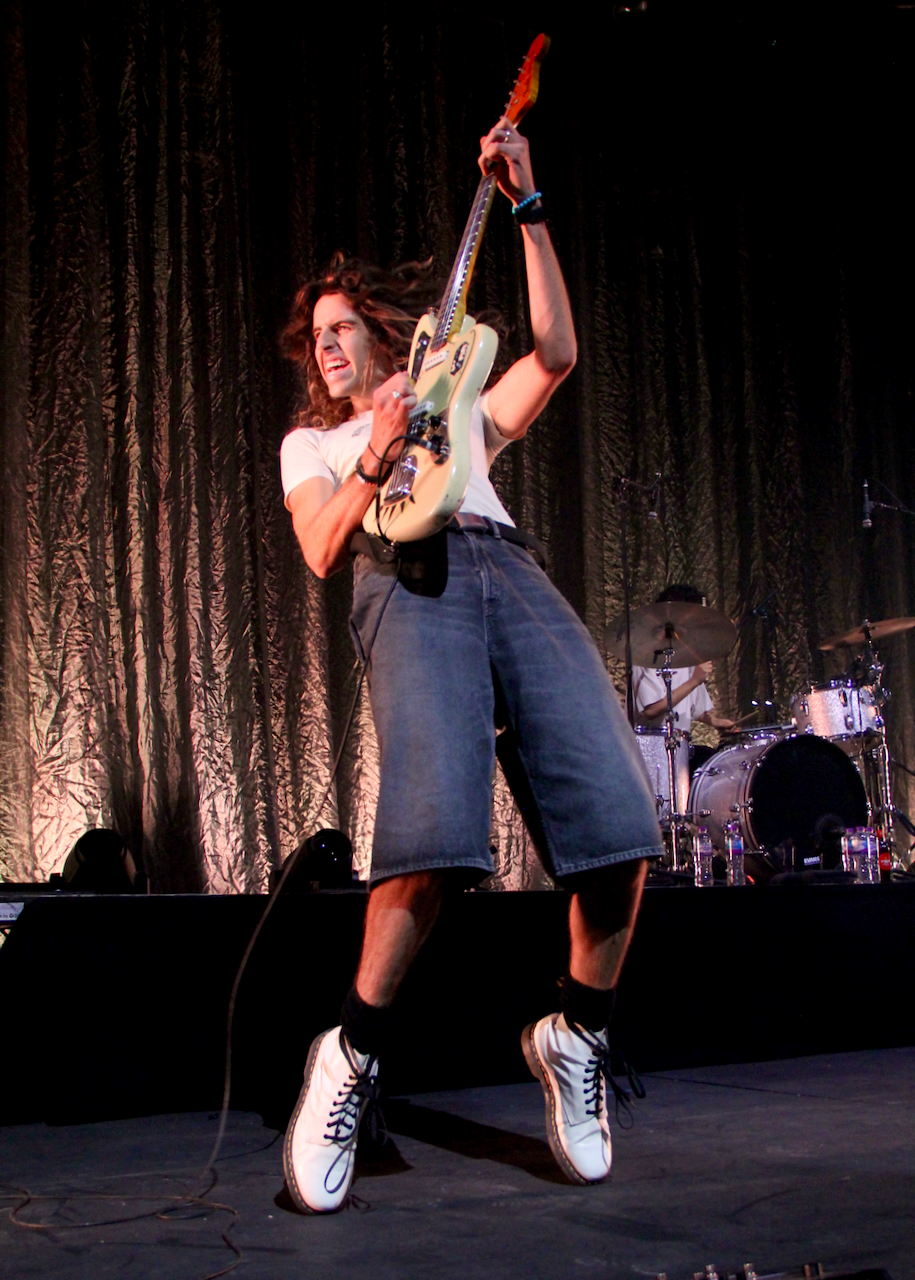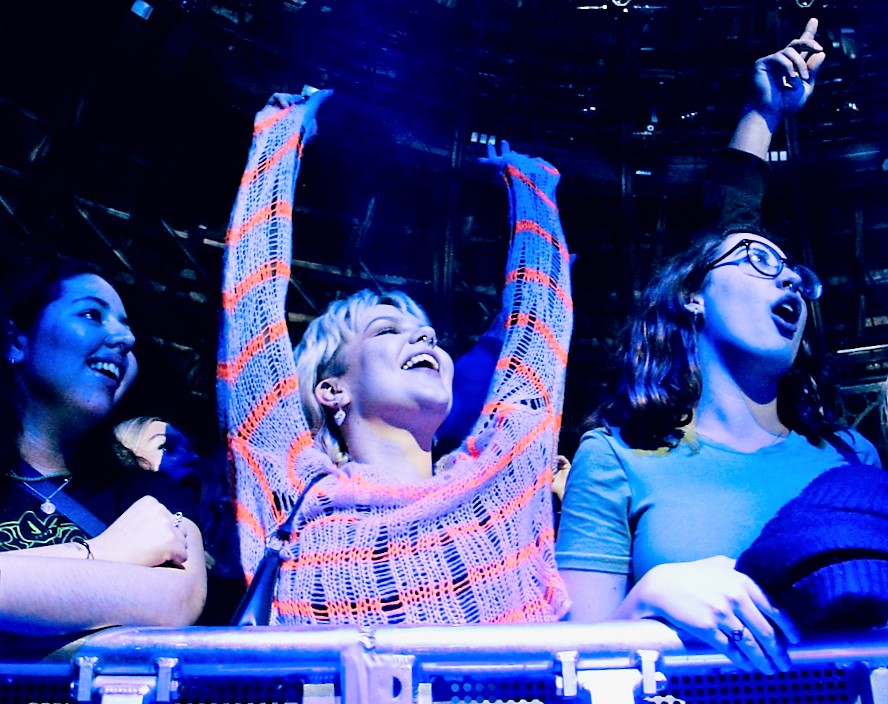 Spacey Jane offered up a sparkling 15-song set (see full set list below), with tracks from their brace of albums, "Sunlight" from June 2020 and their latest, "Here Comes Everybody" which dropped in June 2022.
Spacey Jane are lead singer and main songwriter Caleb Harper, guitarist Ashton Hardman-Le Cornu, Peppa Lane (bass guitar) – who replaced original member Amelia Murray in 2019 – and drummer Kieran Lama. They make a big sound for a four-piece.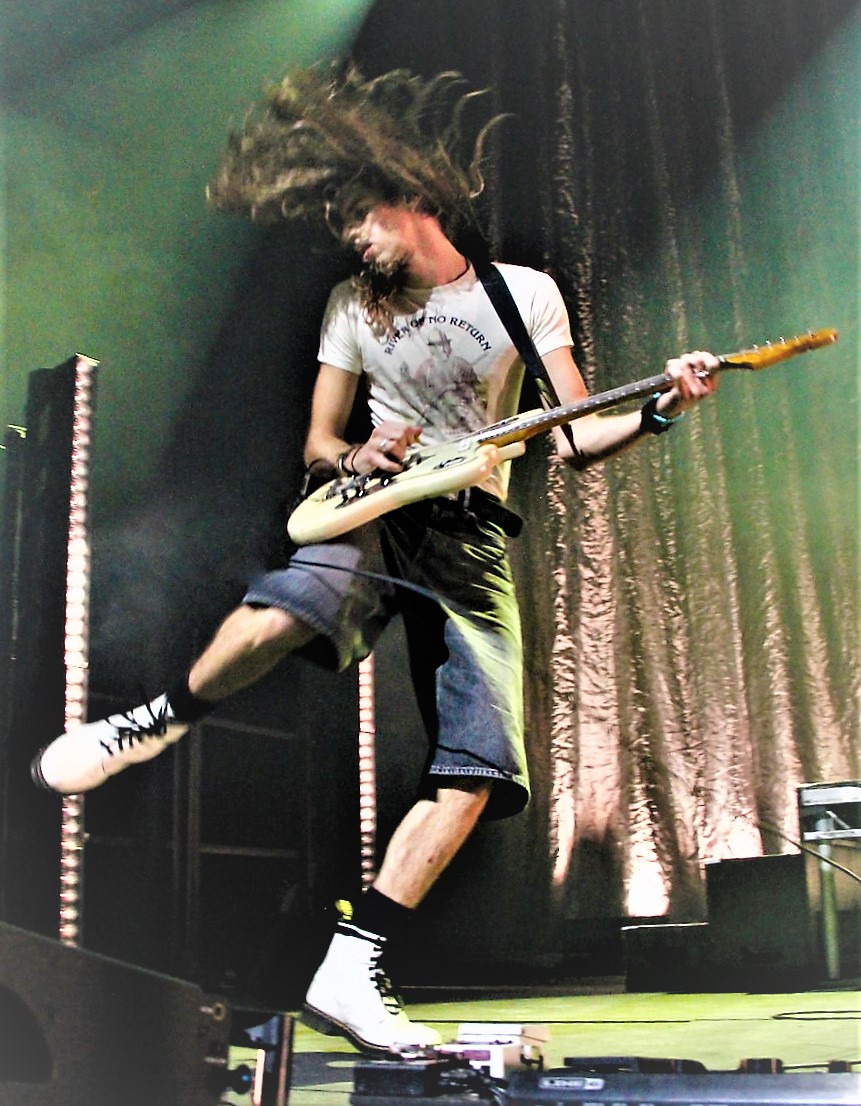 Harper is a formidable front man and some great pipes, who told the fans in London he loved the city so much he was house-hunting here. Probably a wee joke, but there were 3,000+  in the room who may well happily give him their spare bedroom for while.
Wonder if any fans took the drummer up on his invite to join him for a few beers after the show, when he gave out his mobile number on stage?
Many Aussies snapping up tickets, with London a major destination for ex-pat Antipodeans. "Coming back to the UK is a habit we'd like to get used to." We could too, based on their stunning performance tonight.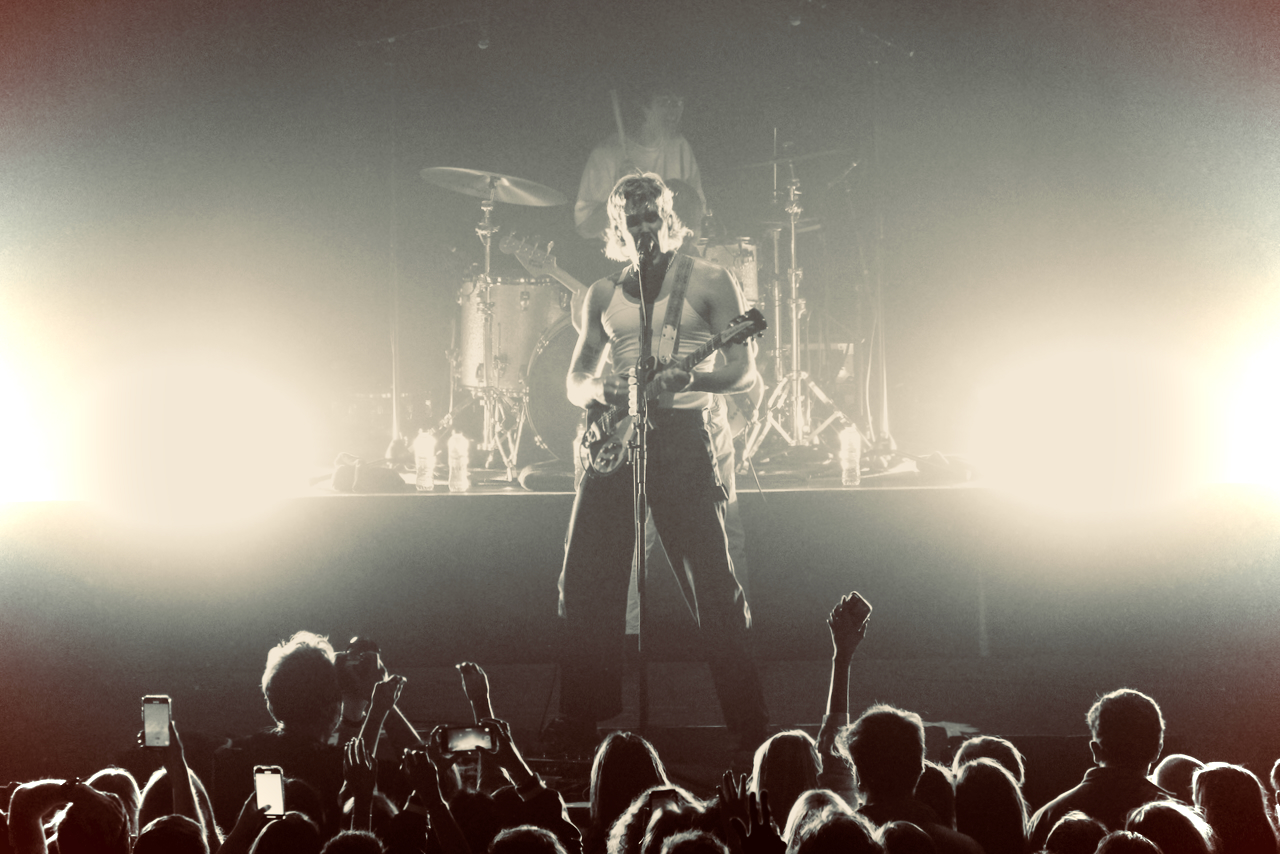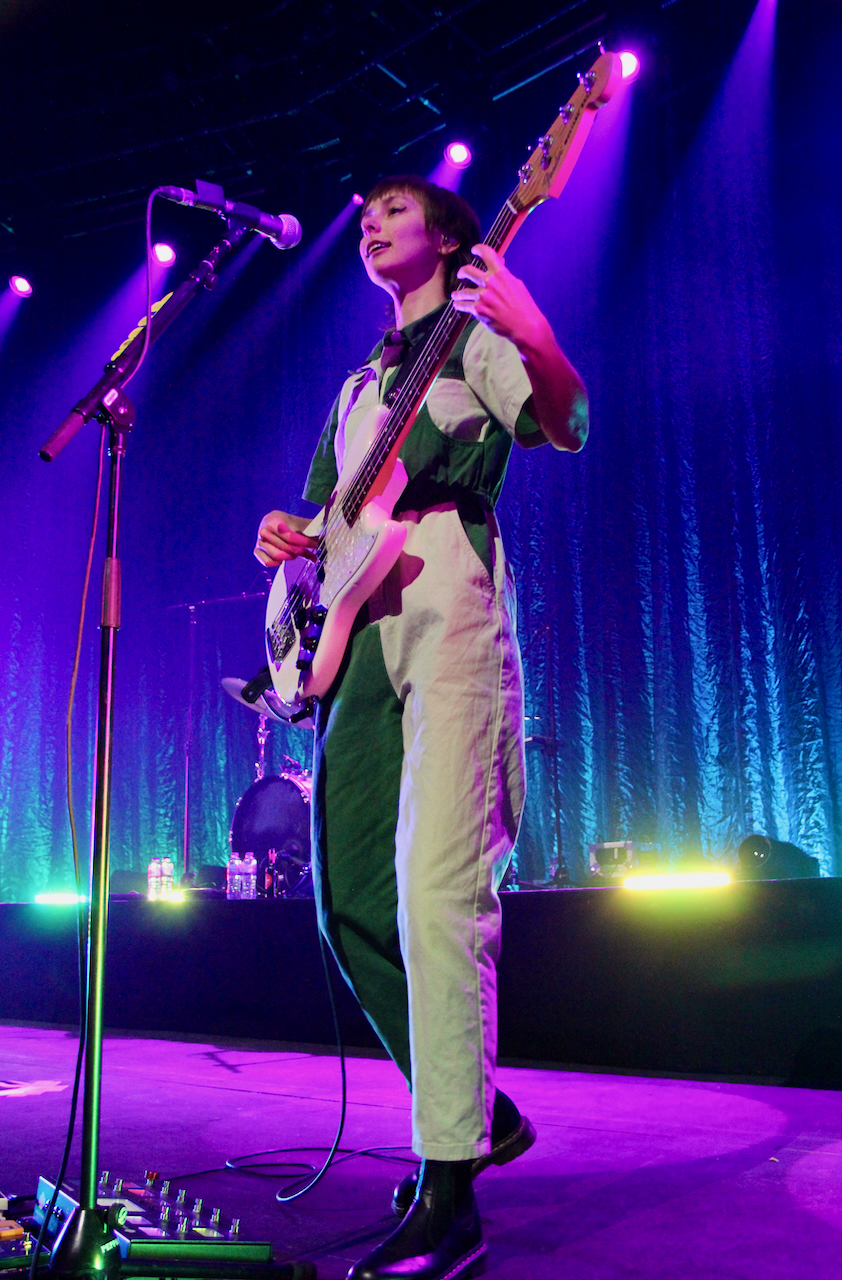 If guitarist Ashton had been wearing a Fitbit during the gig, he'd have clocked up a few thousand steps for sure. Shirtless at one point, long hair flying,  good impression of a whirling dervish; not sure how he holds those notes at the same time. His indie flair gives real flavour to the band's sound.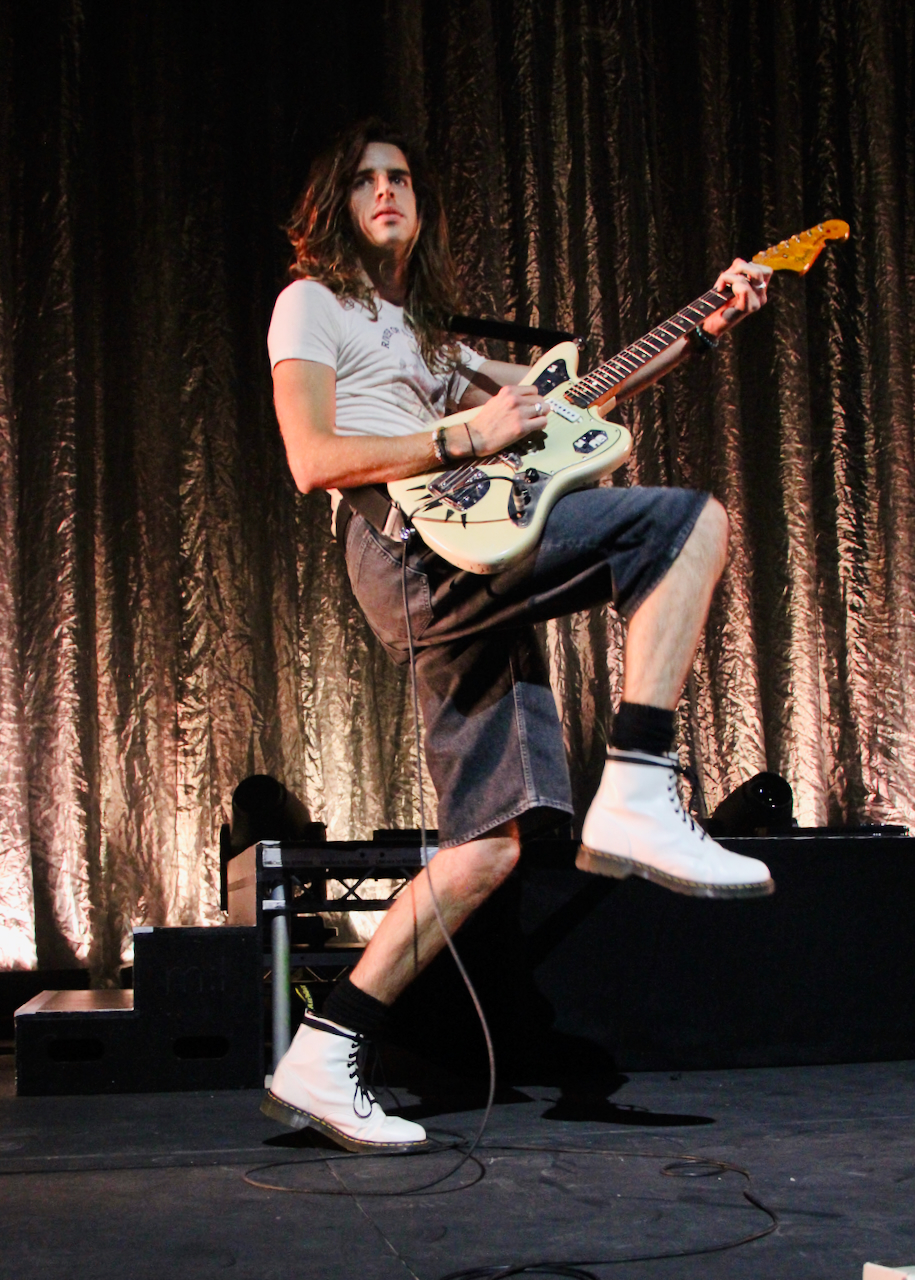 There is light and and shade between their rocking tracks and more laid back acoustic numbers, without losing the audience's attention. A lot of that is down to Caleb's excellent vocals and stage presence.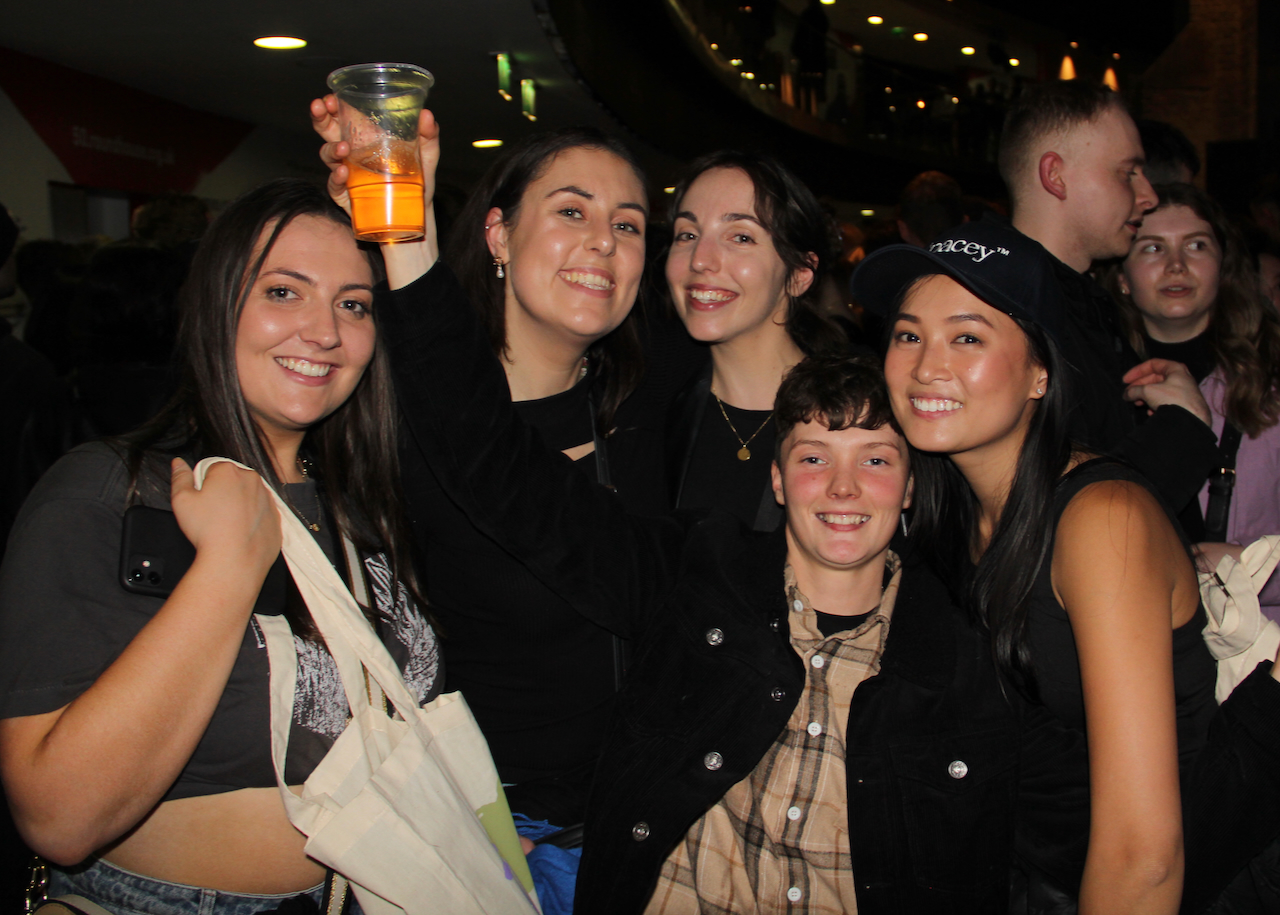 Infectious, joyous, electric, sizzling, passionate. Frigging lit! Just some of the words I penned in my notes while watching this outfit, to sum up their set. If live music was a food, this band were Michelin starred tonight. Yum yum, nom nom….more please!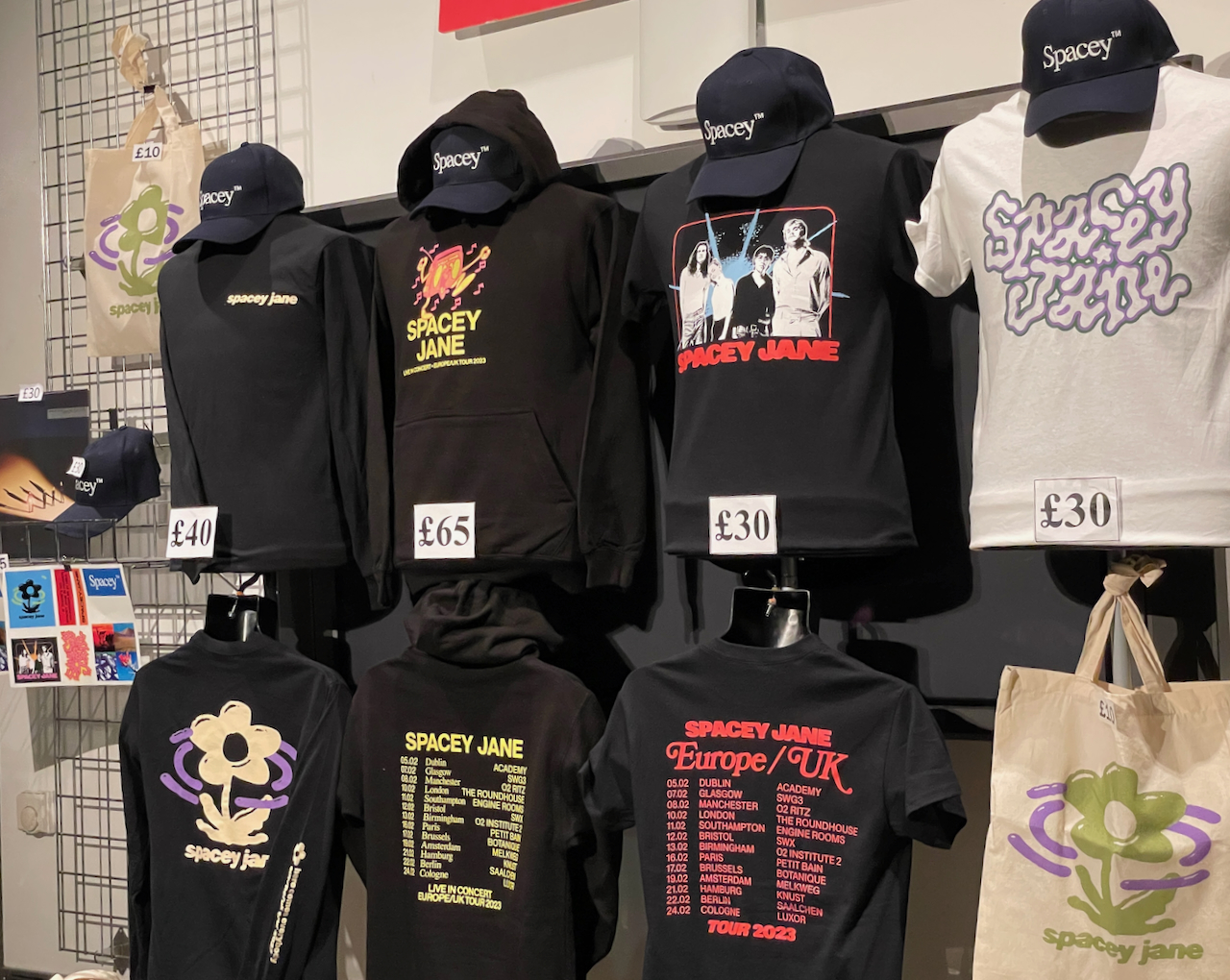 Spacey Jane have recently released the deluxe edition of their latest album "Here Comes Everybody", which incudes four bonus tracks.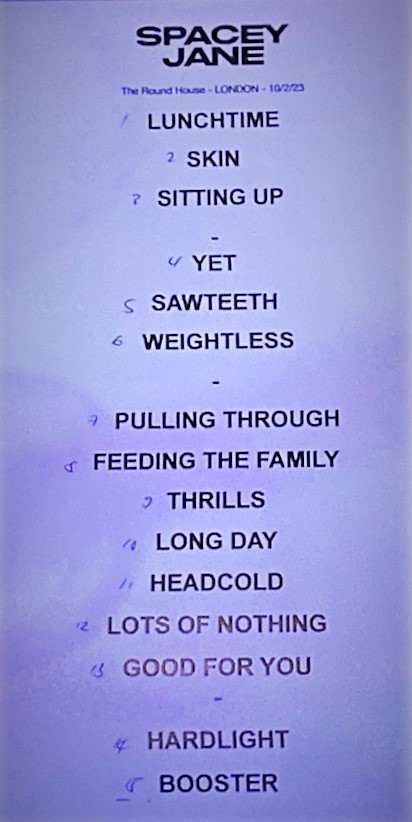 Dolores Forever played tracks from their new EP "Conversations with Friends", 2022 EP "Baby Teeth" and their singles to-date, including the superb "Rothko" and "Party In My Mind", and the current banger, "When I Say So" (1st Feb). Just like the headliners tonight, this act have chemistry a-plenty, tonnes of talent and a sound that is on-trend and soon to blast off.
Hannah and Julia met at a house party in London, and could well be "the next big thing" in indie pop music with the right wind behind them. I was mightily impressed, as evidently were 3,000+ Spacey Jane fans. I intend to see this band in their own right asap and report back….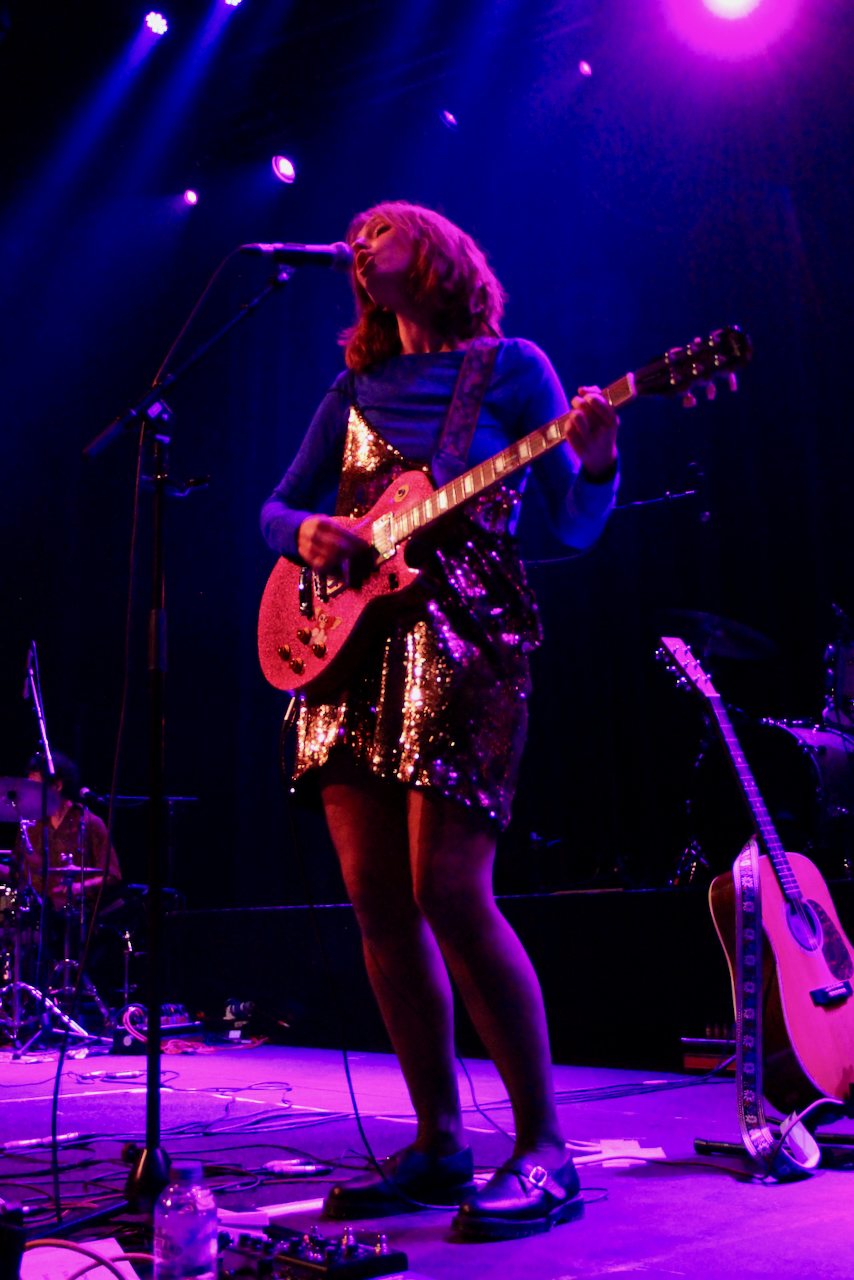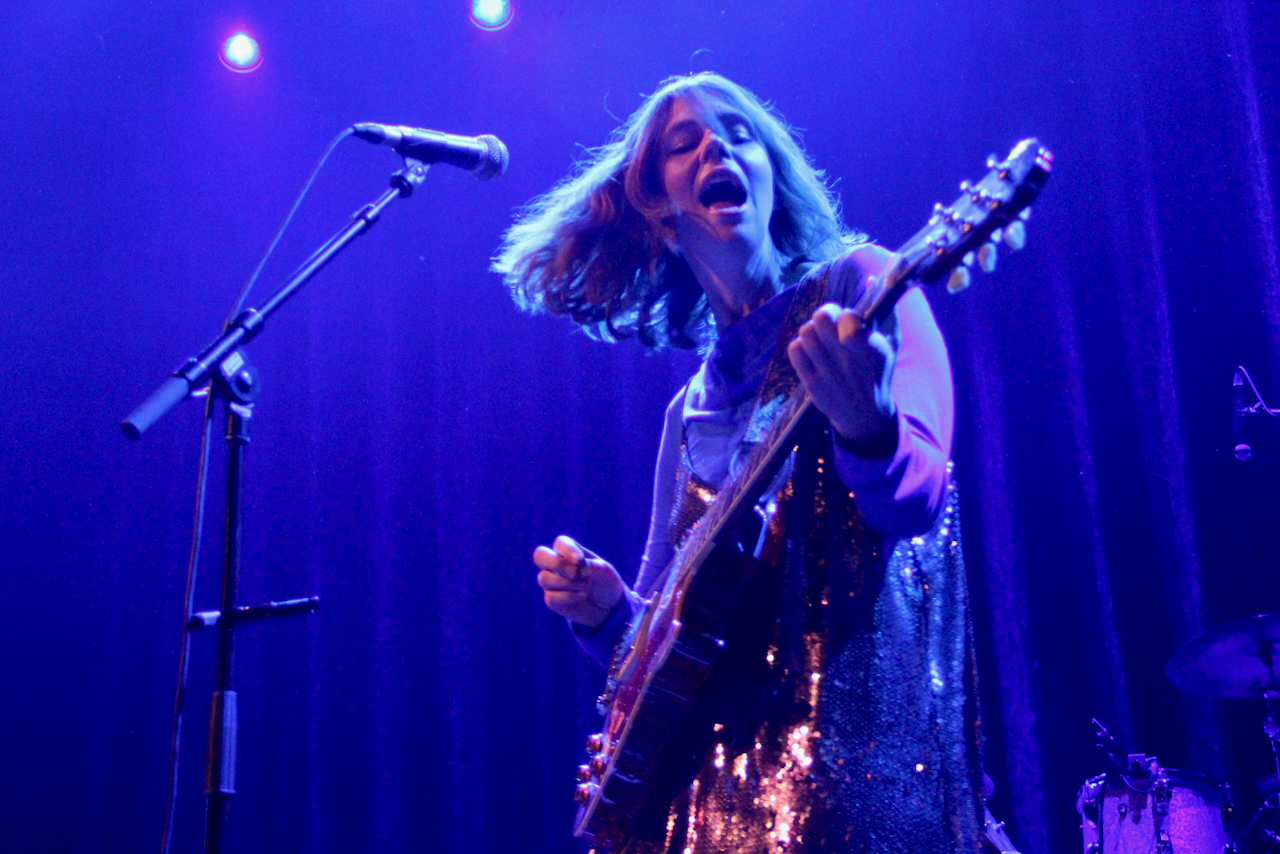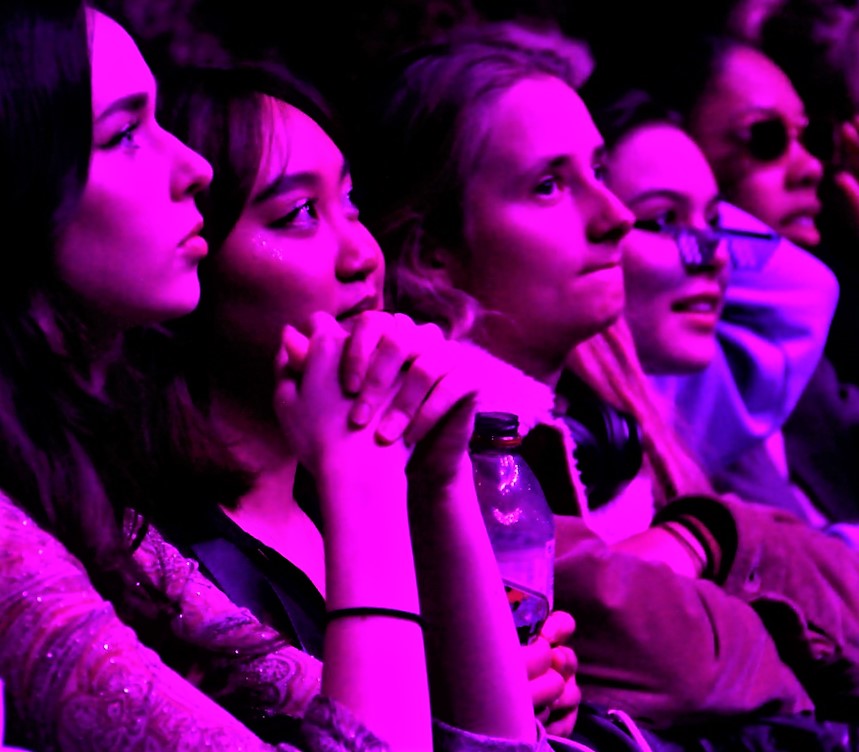 ---
---
Photos: Alex Asprey
Words: Jerry Bell