How many bands stay the distance for 25 years and sell out top end theatres on spring and autumn tours year in, year out?
How many bands start off in a pub to 30 people and celebrate their 25th anniversary to a major sold out 2,000+ city centre venue, performing an utterly faultless three hour set. Many of that audience being loyal fans from the get-go and seeing the band a few times on each tour.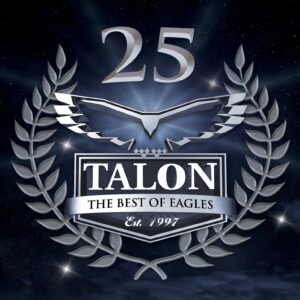 The band in question is Talon. The place: Symphony Hall, Birmingham, where some of the world's biggest names have appeared since the Queen officially opened the place in June 1991. It has some of the best acoustics in the world for a concert venue.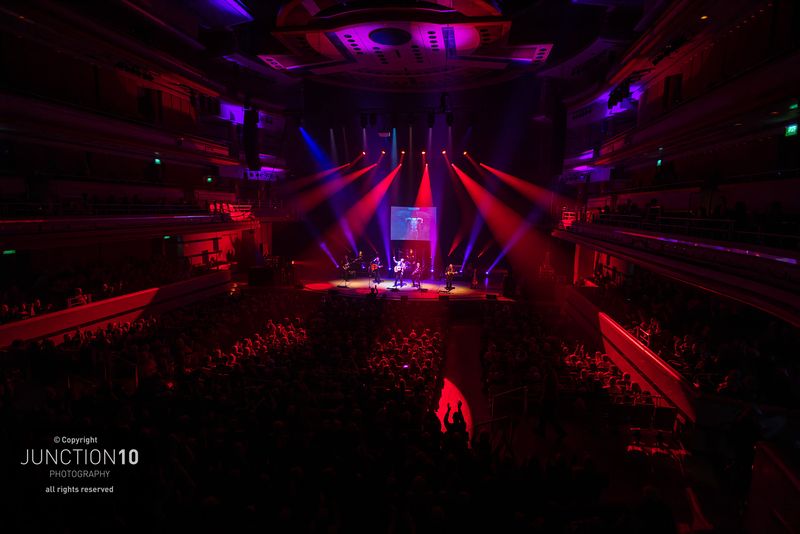 The date: Saturday 28th January 2023, exactly 25 years to the day when Talon played their very first gig at the Hunters Moon pub in Castle Bromwich, just down the road from Symphony Hall.
£3 on the door!!!
It was three quid on the door and circa 30 punters turned up. Chris Lloyd and Peter Anderson the founder members in the band back then. Jonny Miller joining them three years later.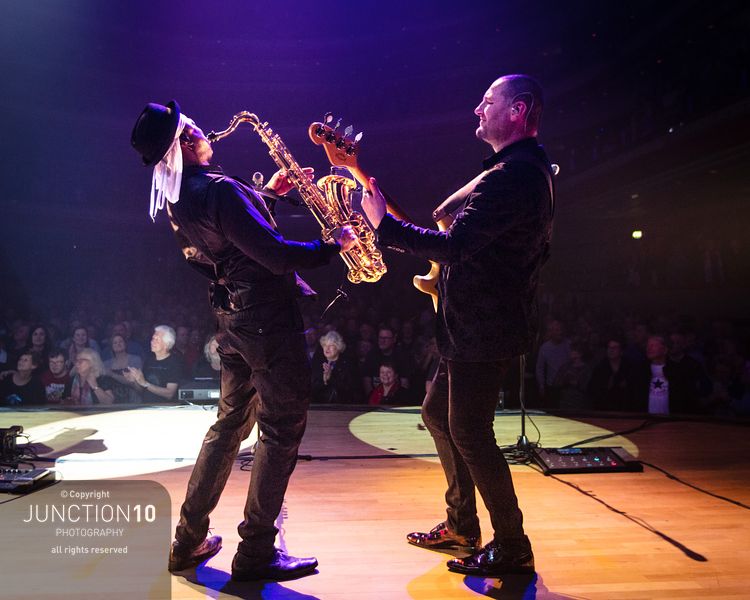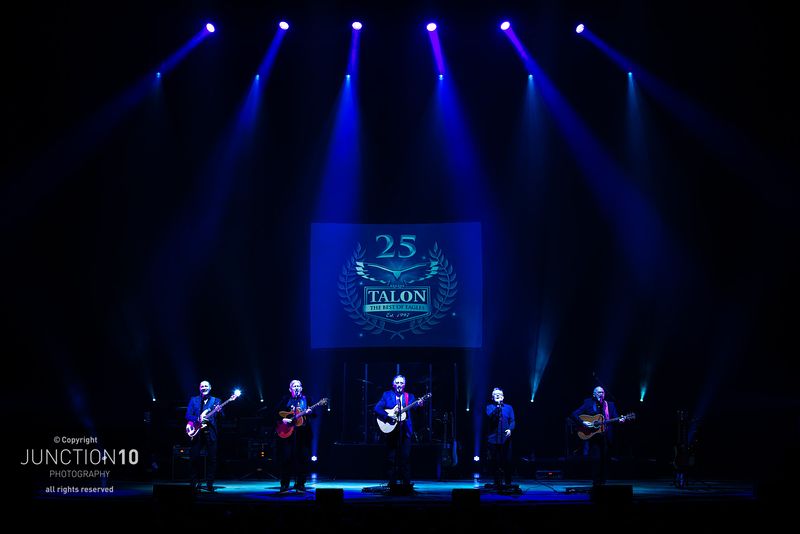 Today Talon is Chris Lloyd (1997): Vocals/guitar/percussion, Peter Anderson (1997): Vocals/guitar/keyboards, Jonny Miller (2000): Bass/vocals/piano, Tony Vegas (2003): Guitar/vocals, Keith Buck (2008): Guitars/pedal steel guitar/mandolin/keyboards/vocals, Charlie Kenny (2010): Drums and Freddie Miller (2014): Keyboards/vocals.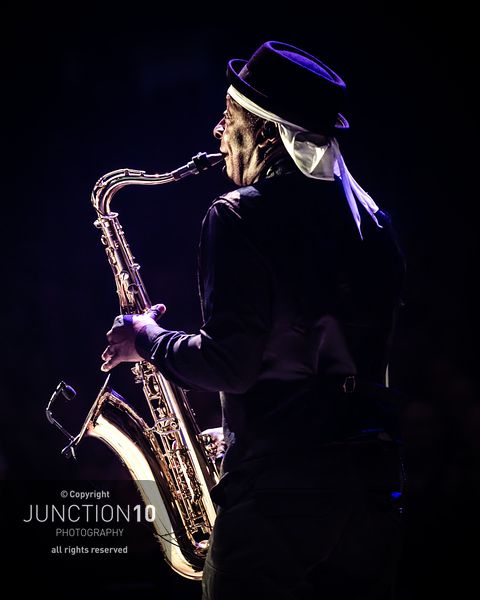 The core seven-piece band tonight joined by star sax' man Alvin Davis, who is currently touring with Gwen Dickey's Rose Royce. He also plays in the celebrated Lionel show, the acclaimed tribute to Lionel Richie, the theatre and festival production managed by Talon Music Ltd. Alvin added huge value tonight with his few spots.
Tonight, Talon playing two extended sets for around three hours to close their 70-date UK tour, the majority of which was also sold out.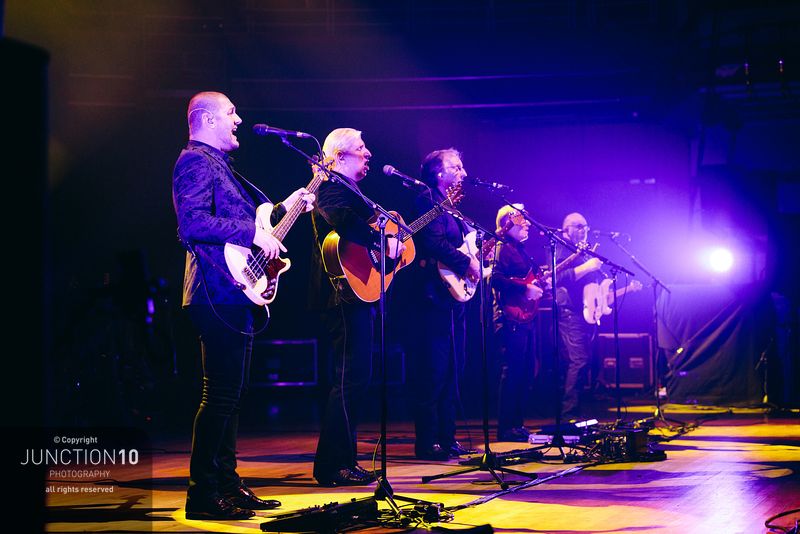 Chris told the audience at the start of the night that it was "absolutely amazing" to look out at so many people compared to the humble beginnings 25 years ago. And to spot so many familiar faces who have been loyal fans from almost day one. One couple in the audience were among the 30 at that first ever gig and have followed the band ever since.
"It has been a long road and hard work, but here we are 25 years later. And it continues. We are not done yet! We will still do this while you all turn up…Someone once said the secret of success is to find something you have a passion for, work really hard at it and surround yourself with good people. And here I am".
So, if you don't know yet; Talon is a tribute band. Paying homage to the timeless music of legendary American band The Eagles. Some out there are sniffy about tribute bands and may wonder why this magazine covers this one.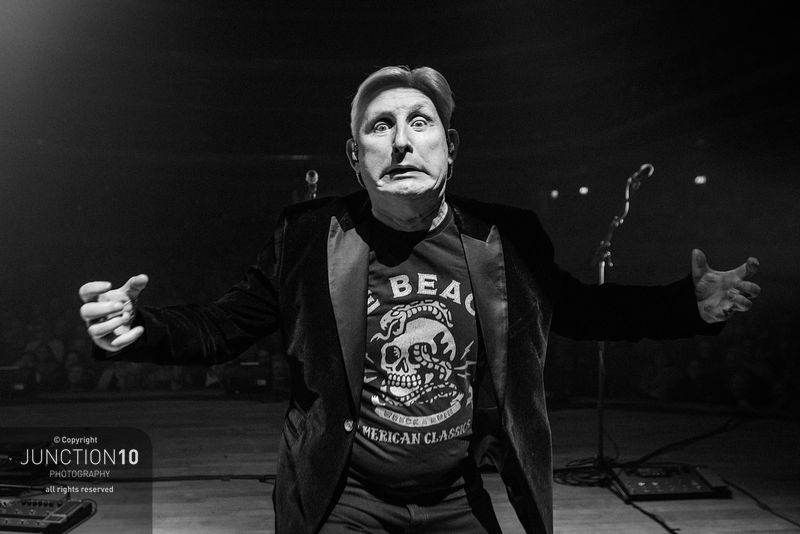 The answer is simple. This band is made up of incredible individual talents and many with formidable pedigrees.
When brought together as Talon, the sound they make is world class. Whether you are an Eagles' fan or not. The magic ingredient is the palpable chemistry between these musicians.
This is not about silly wigs and costumes and a "Tonight Matthew I am going to be…. The Eagles" impression. This is all about paying huge respect to the original band and their timeless songs. And the love and passion for doing what these guys do.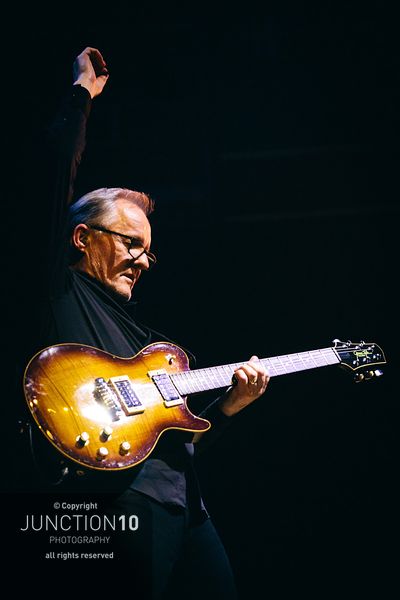 Not often I get to sit through a night of covers, but think of Talon in the same way one may think of the likes of the Australian Pink Floyd, Bootleg Beatles and Bjorn Again's Abba tribute. These acts fill huge venues worldwide and rightly so. They are treated with the same reverence by their fans as the originators.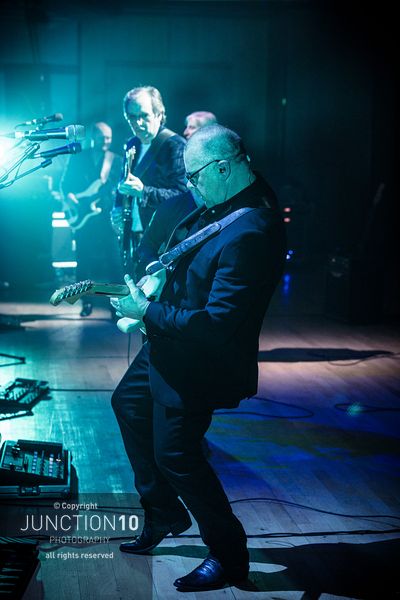 You cannot go see the Eagles in concert these days, but the next best thing is Talon, so say their legion of fans – around 2,000 of whom paid circa £40 for a ticket tonight. This ain't no three quid pub band these days!!! 
# 1 in the UK – It's official!
They have been voted # 1 Eagles tribute band in the annual UK tribute band awards, and Jack Tempchin who wrote Eagles' classics "Peaceful Easy Feeling", "The Girl From Yesterday", "It's Your World Now", "Already Gone" and more, has given the band his seal of approval and flew over to the UK in 2010 to perform with Talon on three shows and to appear on their DVD.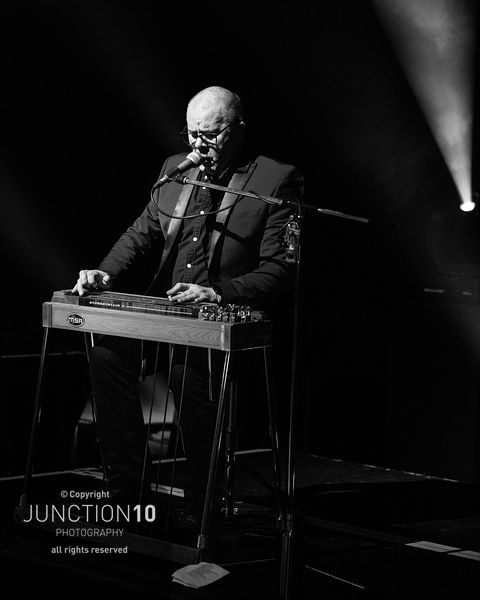 This band have such a large and loyal following, they had the Cahones to hire a whole ship and sold it out for a cruise on their 15th anniversary, during which they performed several shows.
The atmosphere in the venue tonight was buzzing before the band took to the stage to kick off the set with "Hotel California". The age range was from maybe 20s up to those of us who are more mature like a fine wine. Age-related ailments did not prevent many from taking to their feet for a boogie. Even I got up for a few and these days my back goes out more than I do!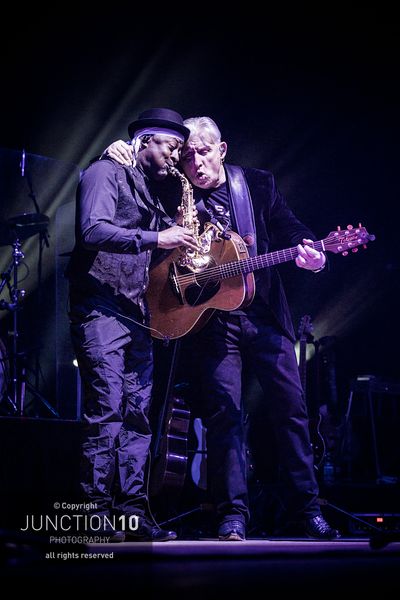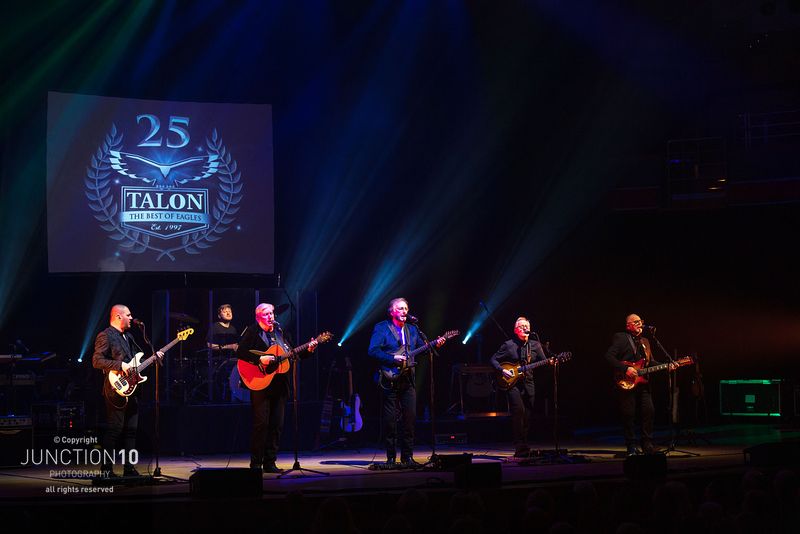 If you can find better harmonies from a UK band today, I'll eat my boxers on a street corner of your choosing. That chemistry bang at work again…
The sound quality was 100% spot on and with such amazing close harmonies, It would need to be to get the best out of their vocal skills and hard work.
The band hired in a top-class PA rig for this gig as it was that important to the band that this show had to be something very special and no room for error. A superb 28-song, three-hour set. A very well balanced set too, digging into The Eagles' extensive back catalogue – the classics and some more obscure deep cuts.
It may have been the seven Talon members and Alvin their guest sax man deservedly getting the applause, but the regular crew guys deserve credit too: sound engineer Craig Wainwright, lighting designer Paul Gilbert and monitor mix sound engineer and stage manager Sam Priddle.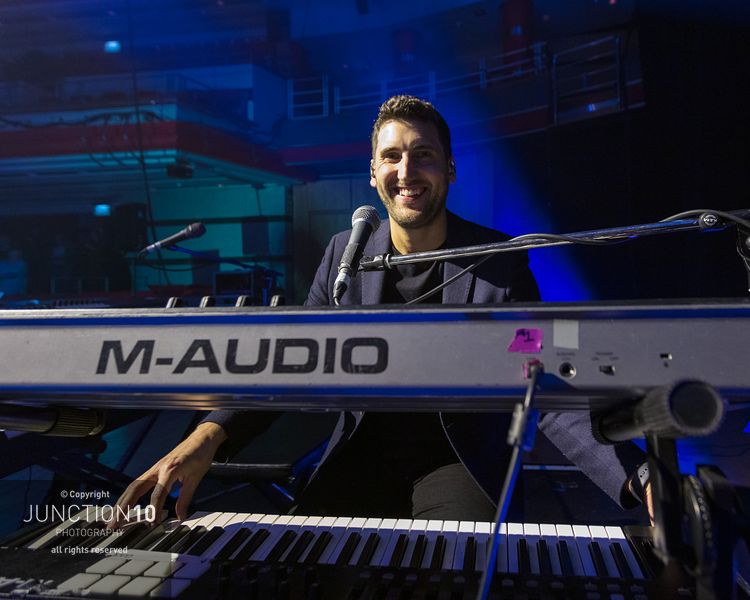 Love the fact they did songs from individual Eagles members' solo careers such as Don Henley, Joe Walsh and Glenn Frey. Fabulous versions of "The End Of The Innocence", featuring some awesome sax' work from Alvin Davis, "The Boys Of Summer" and "Funk # 49". Super version of Glenn Frey's "The Heat Is On" with Alvin's sax' work adding sparkle.
Nice that each of the five front men get a turn to shine on lead vocals. Chris gets seven to lead on as does Peter. Tony has four, Jonny has six, ex-Wishbone Ash man Keith has three. On "Seven Bridges Road", the a capella five-part harmonies from Jonny, Chris, Peter, Tony and Keith were other worldly. My favourite moment of the night. Utterly show-stopping! Keith and Chris share lead vocals on "Heartache Tonight".
Verdict: Eagles v Talon?
The guy from Tamworth sat next to me was lapping it all up, with a big grin on his face for most of the set; he's seen Talon 15 times in the last decade and had seen the Eagles three times. I asked him how Talon compares to The Eagles.
"I prefer this band. Talon. Musically these are all top end, very talented musicians. But it is the fact that when you see The Eagles, they all look bloody miserable and like they dislike each other and do not want to be there.
"That spoils it for me. Whereas Talon obviously love what they do and have never changed. Always looking like they love every second on stage and that transfers to us, the audience." Amen to that.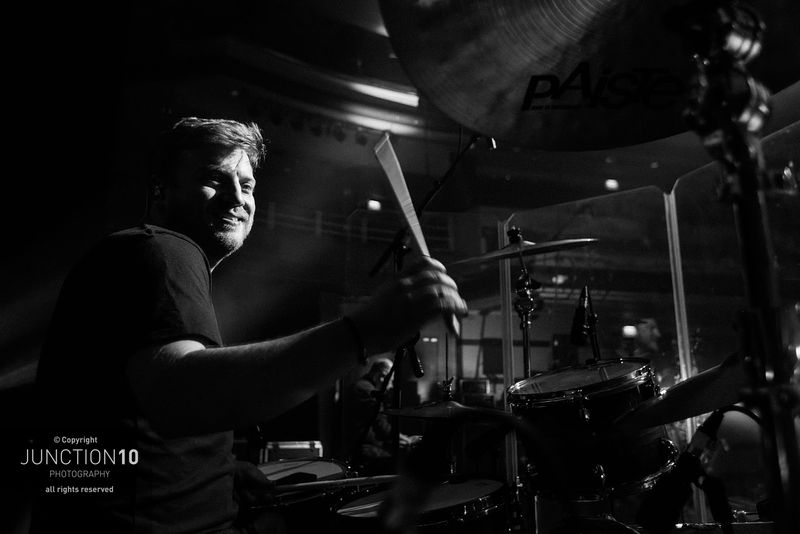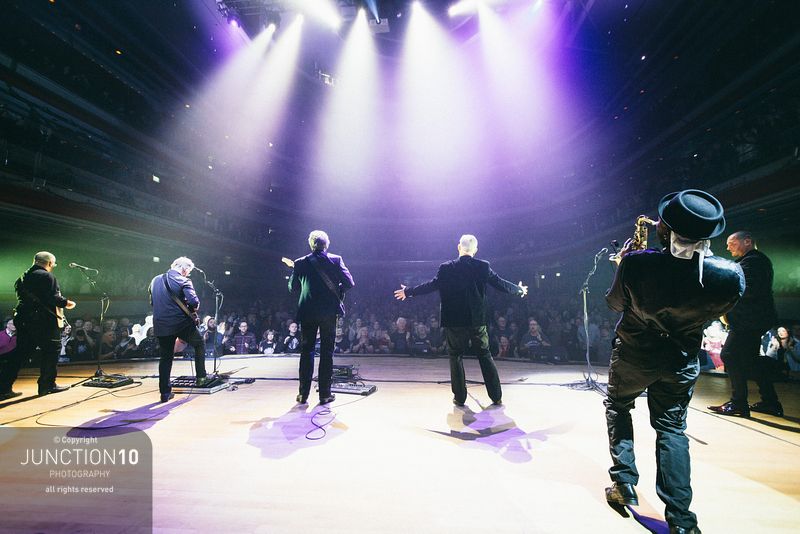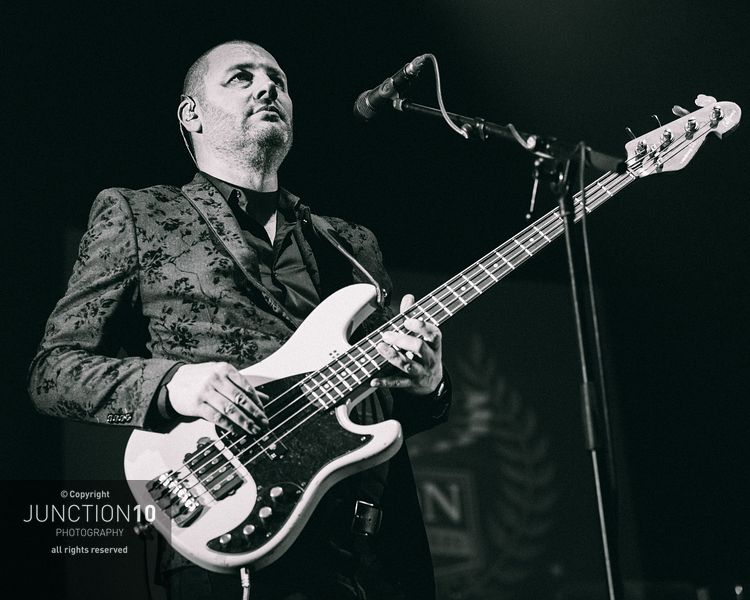 There were some firsts for me tonight:
1. I have never reviewed a tribute band before in many decades of doing this job.
2. I have seen many shows at this venue and NEVER before seen a standing ovation even right up in "the Gods", and on all levels of the venue.
Every last man and woman are on their feet, clapping and cheering for 10+ minutes at the end of this show, and a few hundred queued up for a meet & greet and selfies after the concert.
3. Another first is seeing two musicians (bass player Jonny Miller and singer/guitarist Chris Lloyd) playing a game of 'rock, paper, scissors' during a song – without missing a note. Apparently, a contest they had throughout the tour and I understand Mr Lloyd was the victor! Rematch on the next tour (Autumn)?
Over to the real critics…
A look at social media the day after the show and the comments from those who were there gives some clue as to how much this band, and this 25th anniversary spectacular end of tour show, meant to the fans. Here's just a few of the many comments:
Mike Kennedy says: "Last night's show was on another level – three hours of fantastic singing and musicians at the top of their game. I had the pleasure of seeing the Eagles with my late dad just around the corner at the NIA in the 90s. You guys kept the legacy of Messrs Henley, Frey and co' going – while creating your own legacy."
Cathy Wilcox: "Amazing fabulous evening; I was blown away by the music, the atmosphere….So anticipated and then expectations surpassed".
Geoff Hardy: "A very special night for you all, specially Chris and Peter who started this amazing journey. Great gig as always, but one which will live long in the memory of everyone who was there".

Talon
Kevin Billingsley: "What an absolutely brilliant night. I can say, with total honesty, that this was the best live show I have ever seen. I'm never going to forget the amazing performance that you guys did tonight…"
Carol Taylor Reid: "…I have been to many concerts by other top musicians and vocalists over the years, but this tonight surpassed everything I have ever seen".

Talon

Lorna Compton: "Thank you for a truly wonderful evening. My husband and I made a seven-hour journey to follow you and what an event…"

Saxy times for Alvin and Chris

Jane Bowyer: "We loved every second of seeing you. Absolutely brilliant as always. I was one of the 30 or 40 that saw you at the Hunters Moon (the band's 1st gig 25 years ago) and have continued to see you when you play Birmingham…"

Jonny Miller

Sharon O'Neill Killilea: "What a fantastic evening. The amount of talent you all have is gob-smacking".
Chris Lloyd sums up the 'before, during and after' Saturday's concert. "I expected tickets to sell well, but I was amazed when it sold out, and that people came from all over the country, such as Cornwall and Scotland.
"On the day, I was edgy and very excited, and like all singers, relieved my voice was ok and I did not have a cold. It was a big event, but I was confident in the team around me and shared a pride of being part of what we are all part of.
"Doing this show for our 25th anniversary has brought us closer together; achieving what we have and all being part of the jigsaw…a band of brothers. The show could not have gone any better. Reading the comments on social media afterwards really is humbling."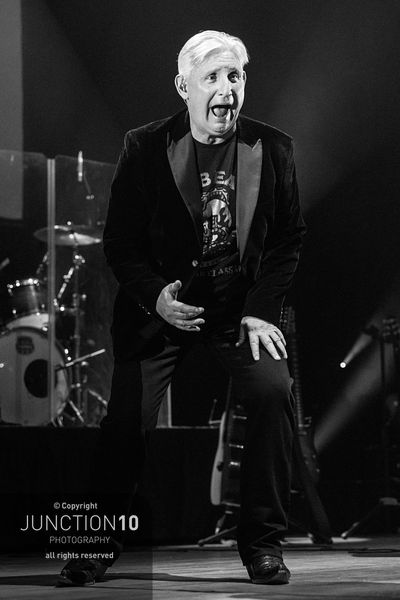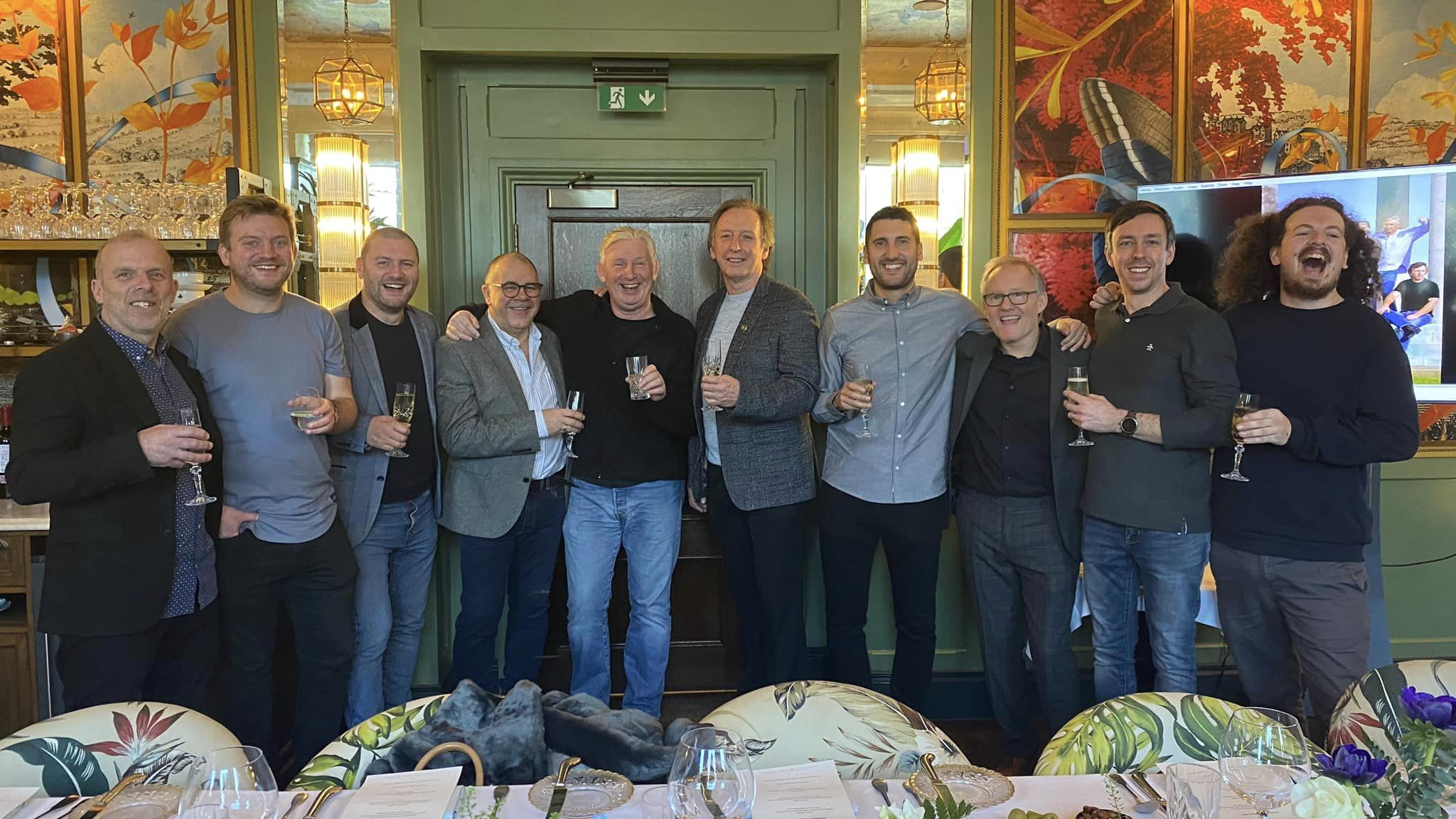 Talon's mission statement is "to faithfully recreate the music of the Eagles with honesty, respect and reverence." That intent well and truly nailed on Saturday night.
So how the heck do you follow that for the 30th anniversary? First ever live concert on the International Space Station? Don't dare 'em…..
---
SOUNDCHECK SHOTS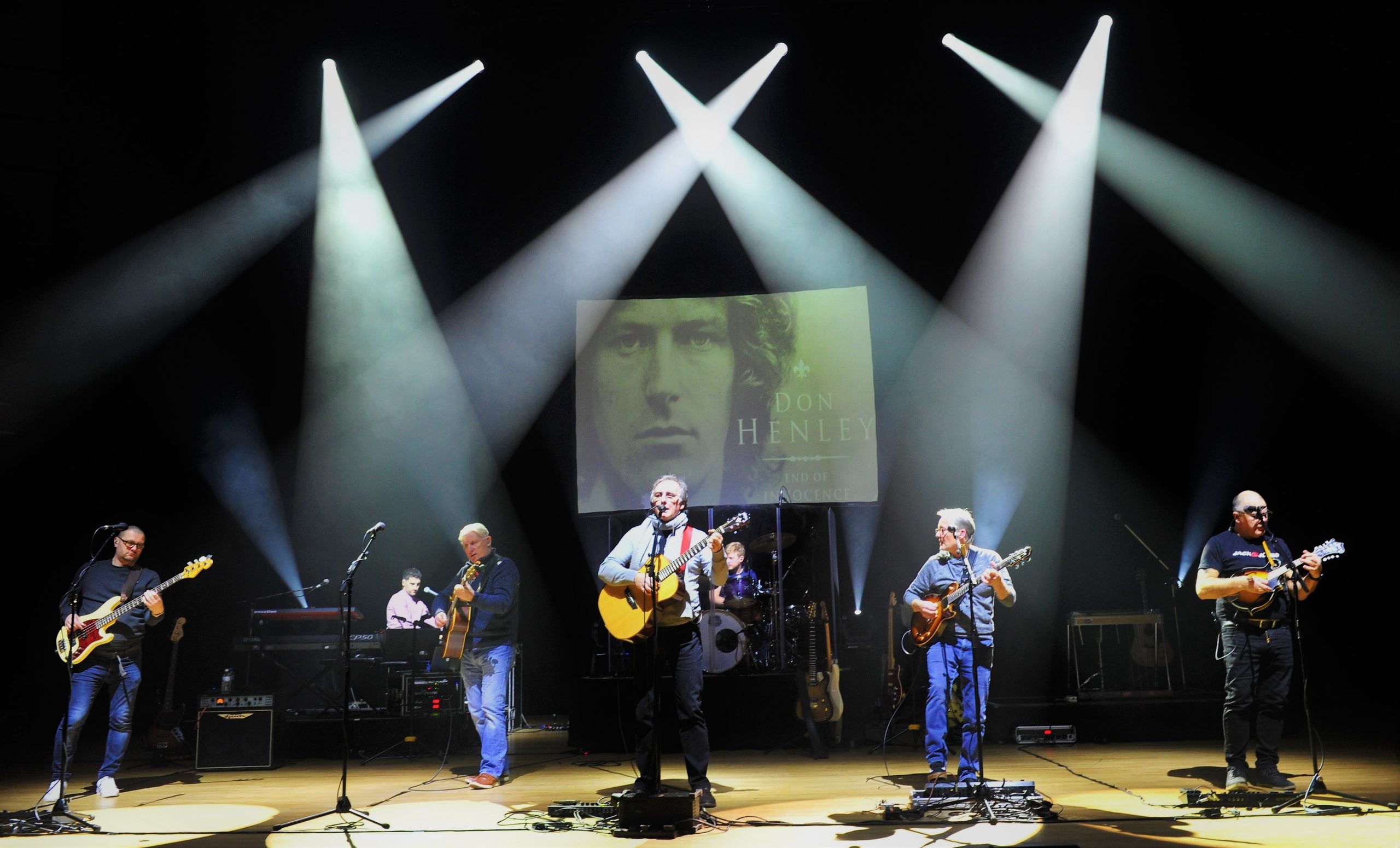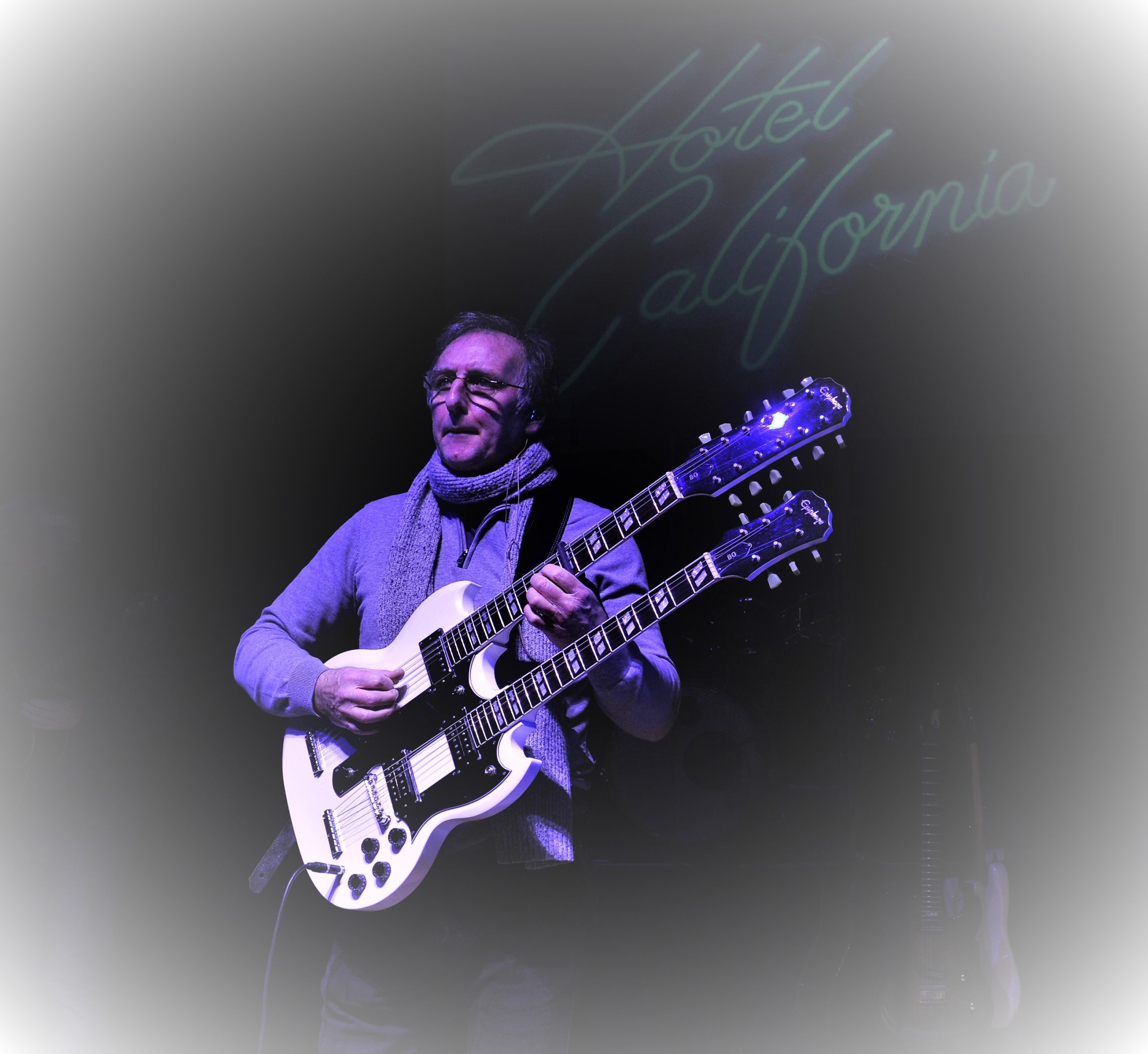 ---
---
Symphony Hall setlist:
Hotel California
Try And Love Again
New Kid In Town
Victim Of Love
The Last Resort
I Can't Tell You Why
Girl from Yesterday
The Sad Café
Heart Of The Matter
Tequila Sunrise
Best Of My Love
One Day At A Time
One Of These Nights
Lyin' Eyes
INTERVAL
Take It Easy
Funk # 49
The End Of The Innocence
The Boys Of Summer
Seven Bridges Road
Peaceful Easy Feeling
Already Gone
Get Over It
Witchy Woman
Life In The Fast Lane
Heartache Tonight
The Heat Is On
ENCORE:

Take It To The Limit
Desperado
---
---
---
Concert photos by Jason Sheldon
Soundcheck photos by Steve Best
Talon @ The Ivy photo: Anni Lloyd
Words: Steve Best