Kane Brown is a hot ticket on the UK comedy scene as a rising star of stand-up. So, to see his name on the front of the famed Eventim Apollo in London where they film all the big comedy stars for the BBC's "Live At The Apollo" must have been a real thrill for the man.
But hang on…Ahh, it's not that Kane Brown, is it? No. This is a sold-out gig for the US country music star Kane Brown and his band, one of only two UK shows on this "Drunk Or Dreaming" tour – Birmingham (also sold out) was the night before.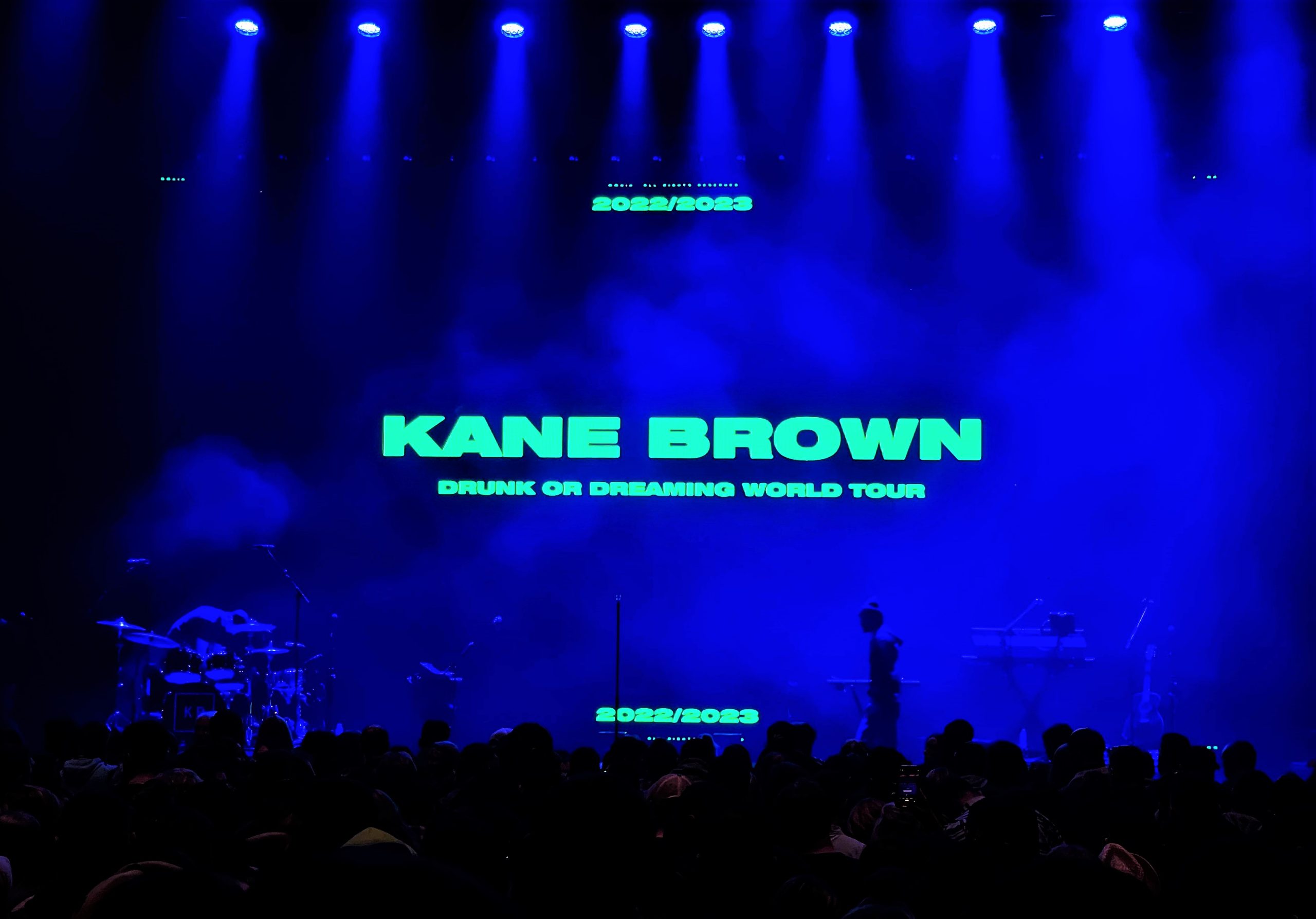 Joined on the UK and European dates by Nashville trio Restless Road, this Kane Brown is also a red-hot ticket. Restless Road are worth the admission price too as a formidable opening act.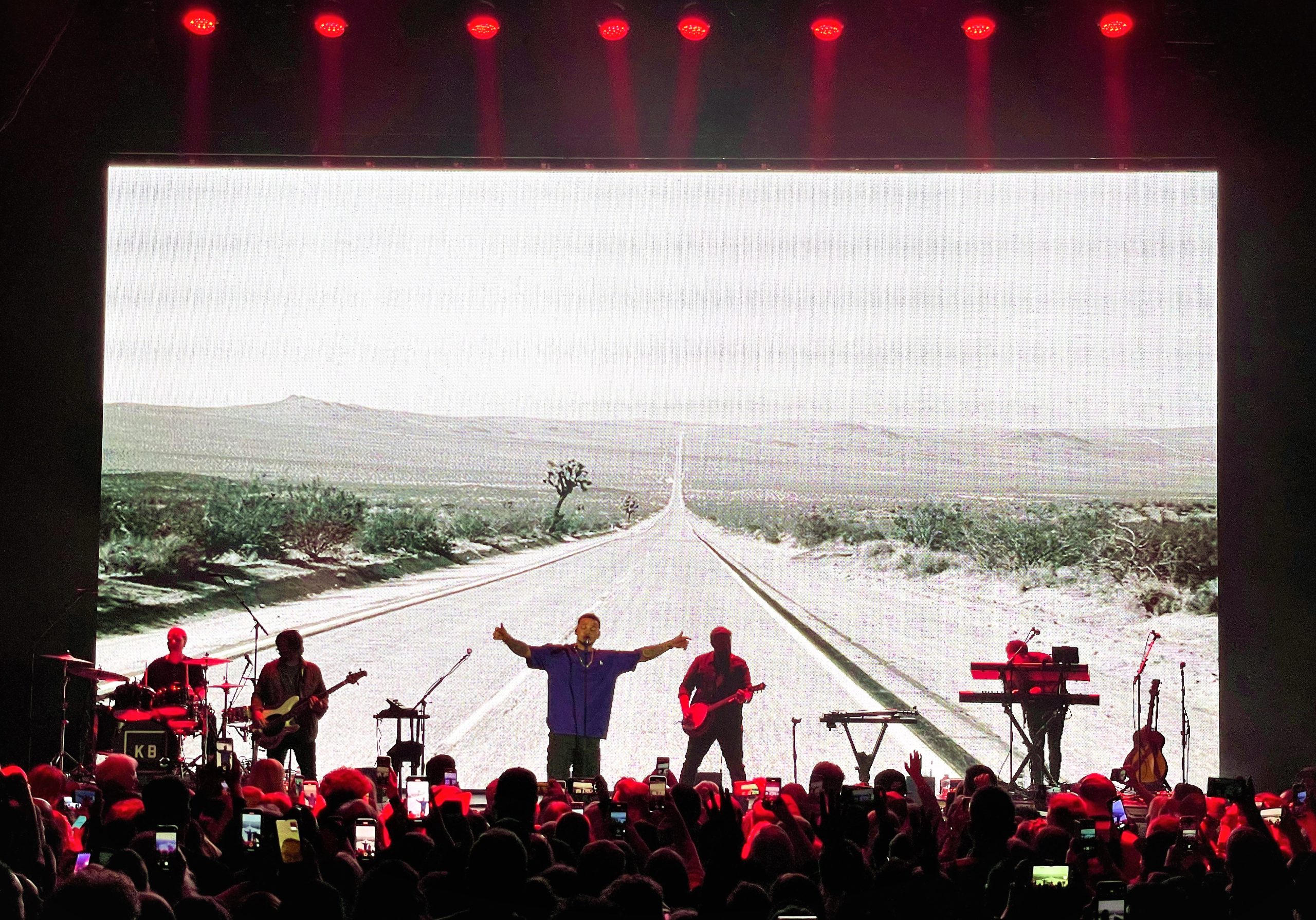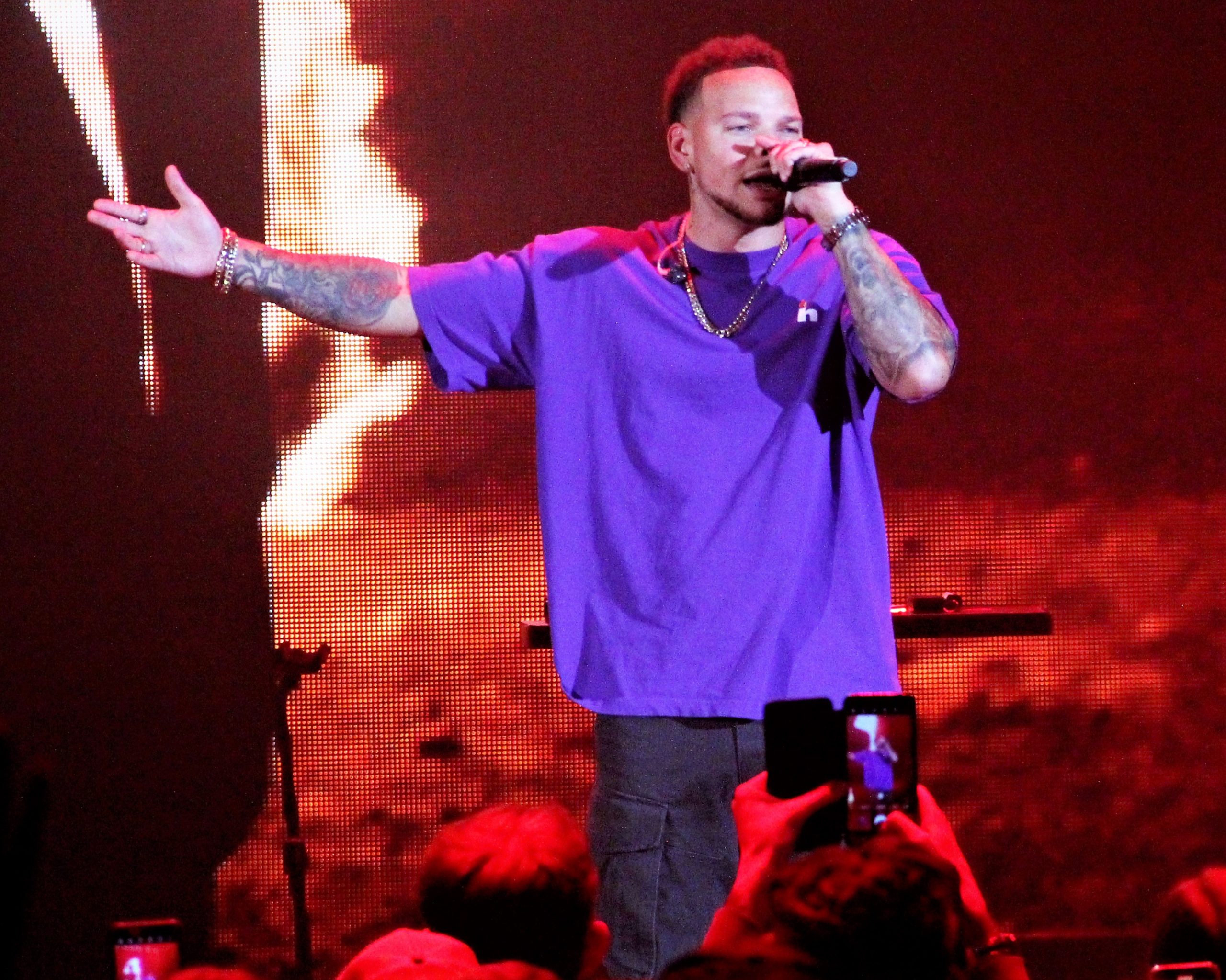 Fans have had to wait three years for Kane Brown to return to the UK after his triumphant debut at London venue Kentish Town Forum. This time here he showcases songs from his latest album, "Different Man".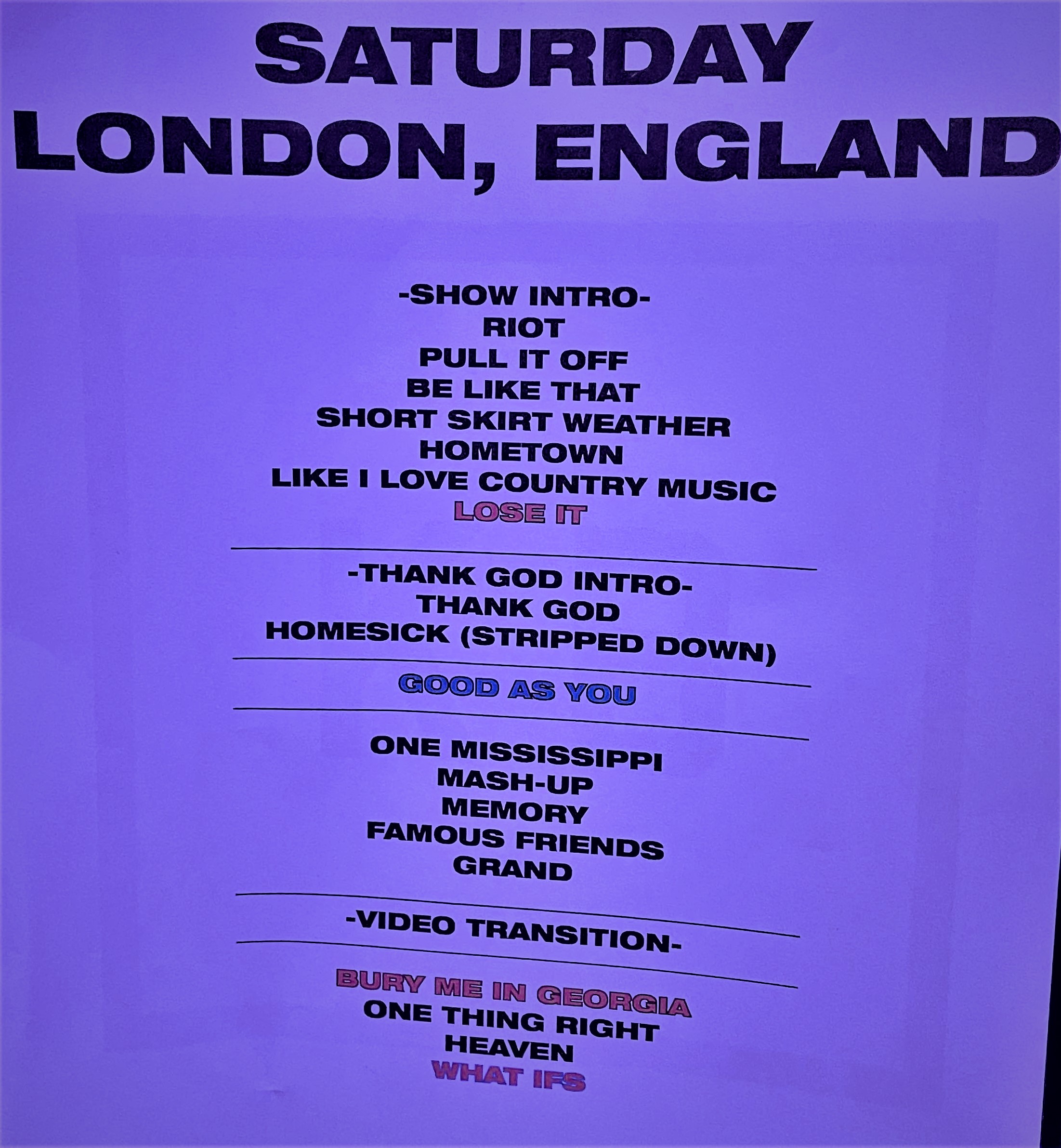 The long queue formed hours before doors opened, with a real palpable buzz of excitement as to what was in store for the fans inside. Many travelled from all over the UK and even from overseas to catch this show.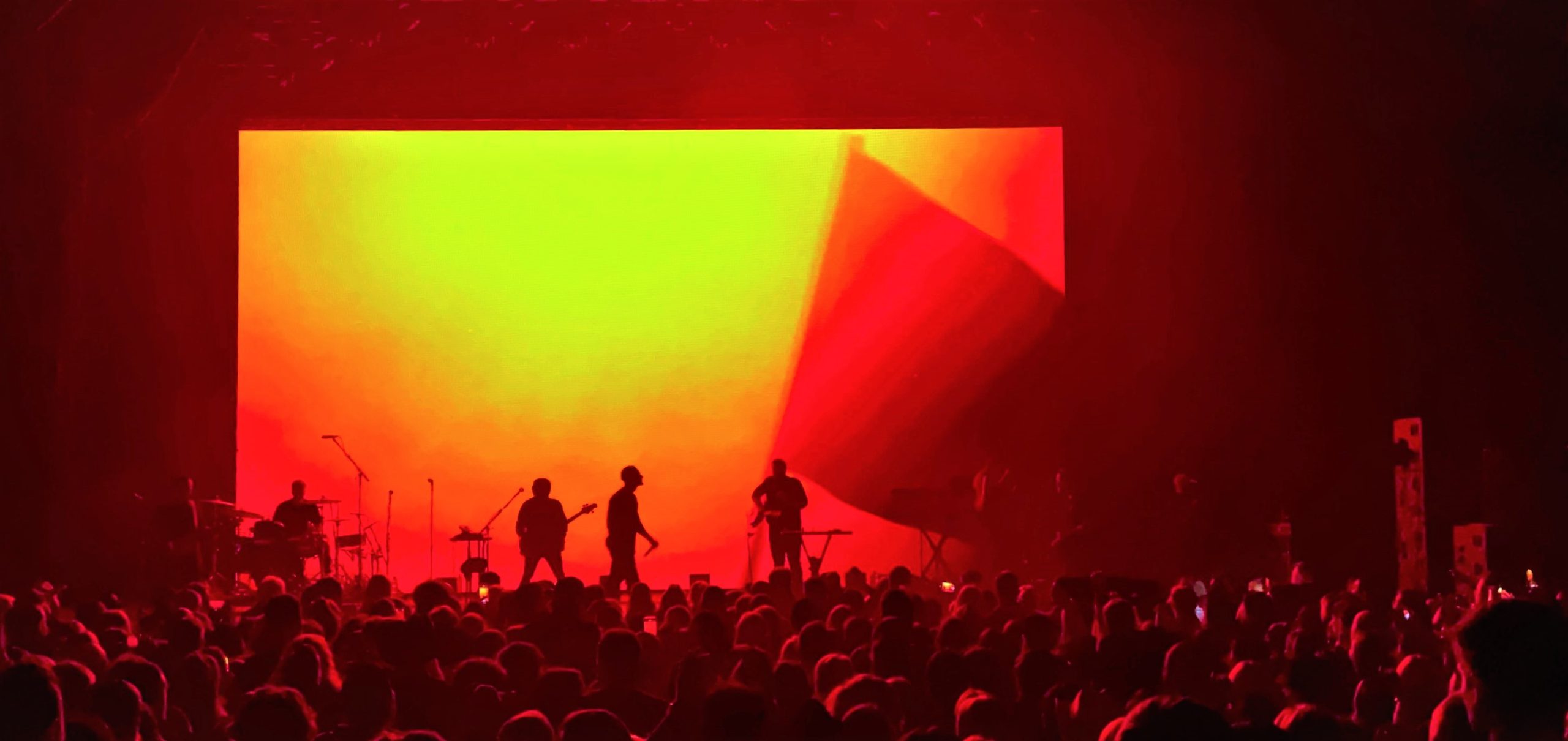 Before the first band hit the stage, they joined VIPs for a drinks reception in one of the venue's bars. One of the guys offering our man Alex Asprey sight of their set list from his iPhone (see photo below) to snap a picture of for this feature. Kane did not appear at the drinks bash.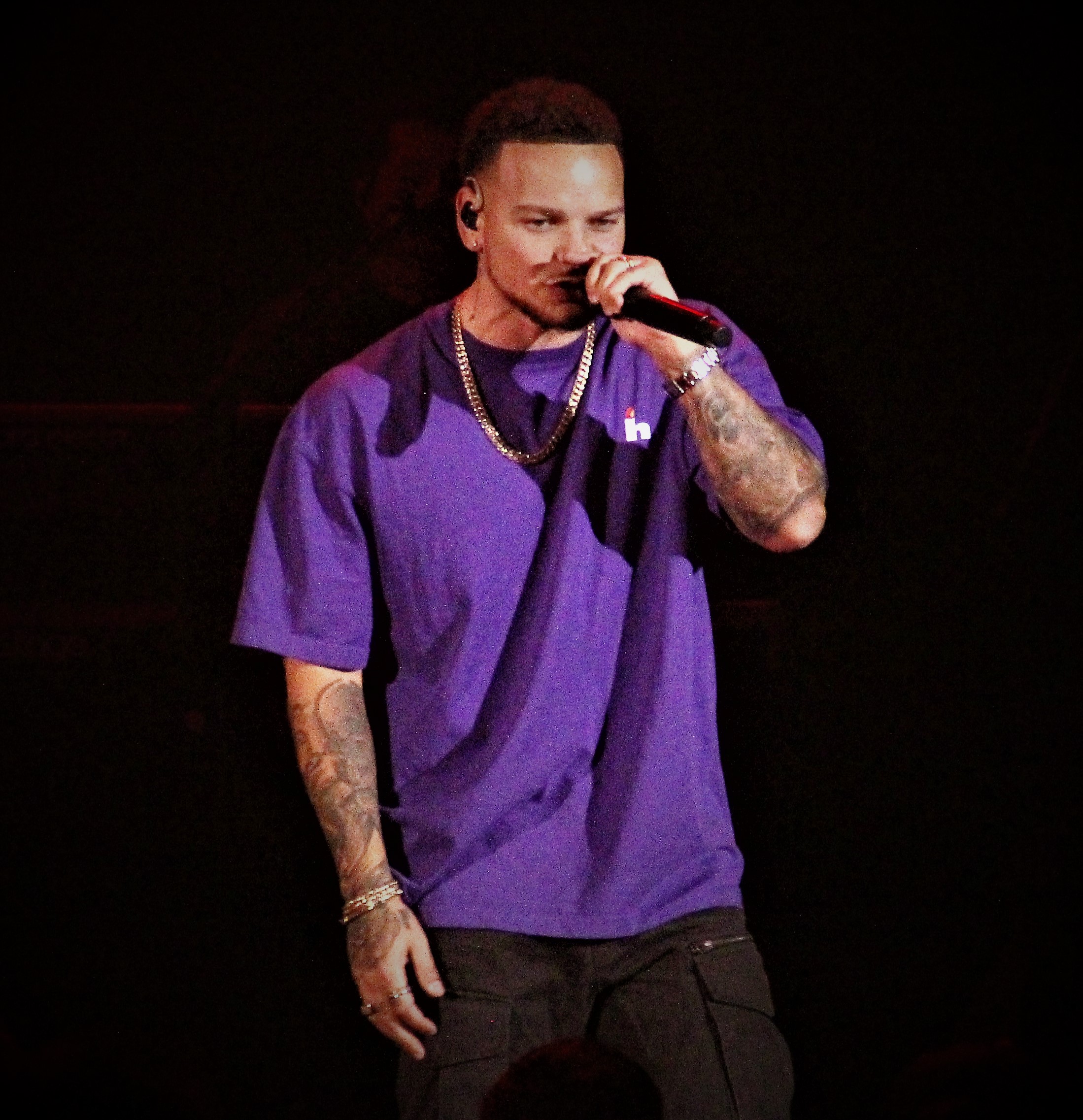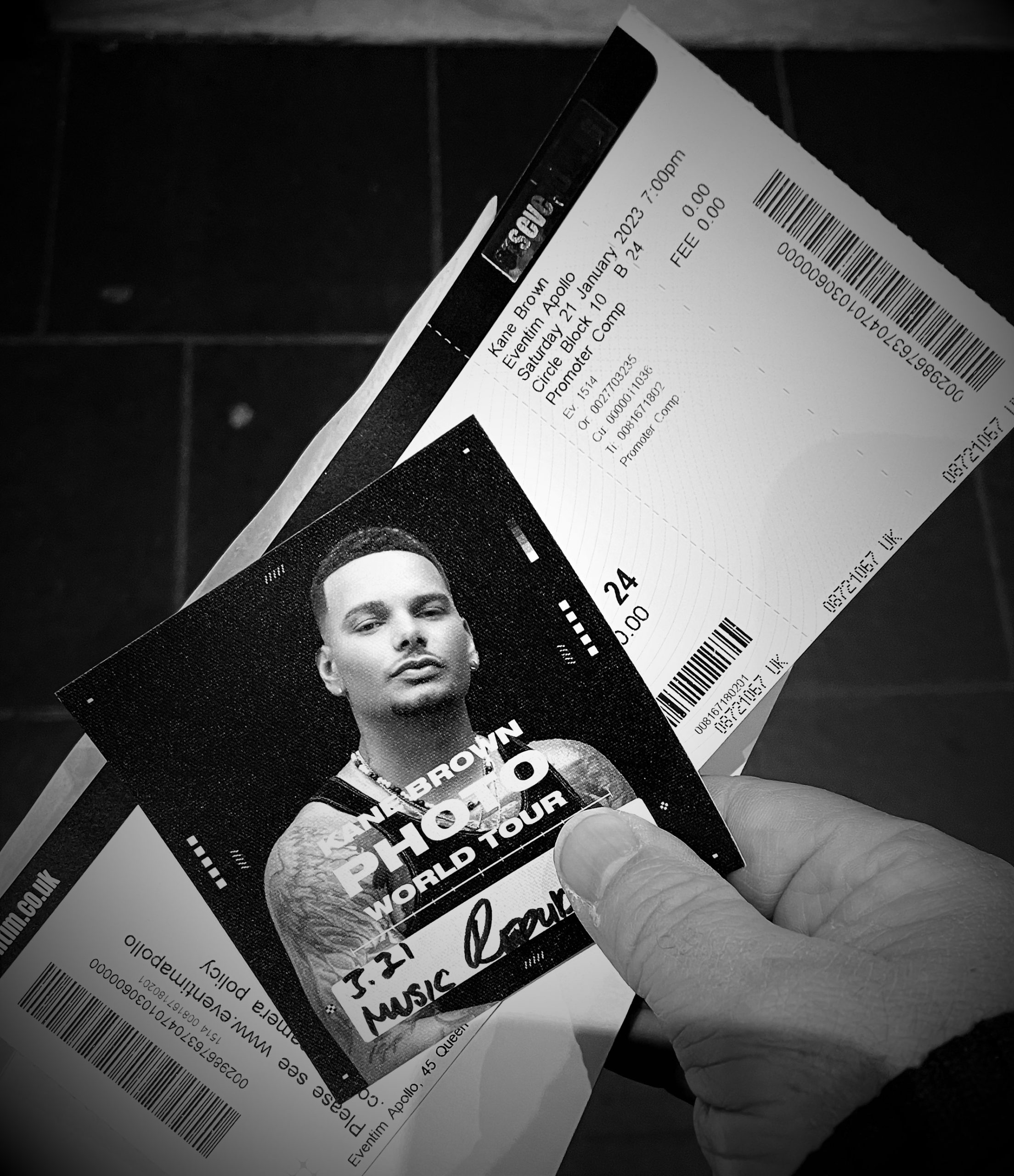 Restless Road was formed from three separate entries for the X Factor in the US, by Simon Cowell in season three (2013). Also on that show was one Kane Brown, who declined an offer from the three Restless Road boys to join their band and released his own music on social media instead, before he got a record deal. RR came fourth in the final.
Restless Road made their UK debut on these two Kane Brown shows and they went down very well indeed. A tight half hour acoustic set which pulled in a good crowd who swerved the bar to catch their set.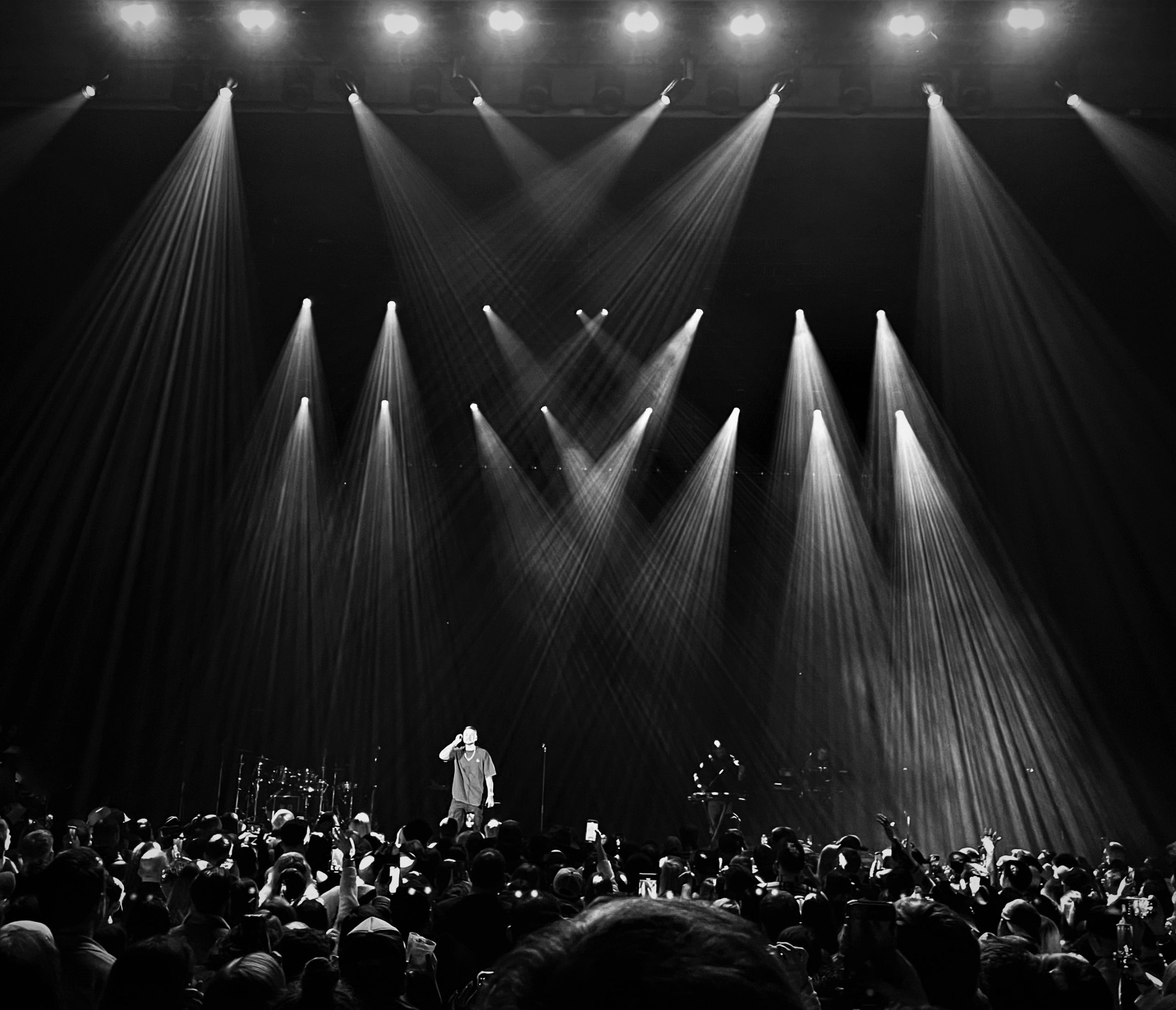 Kane's headline spot featured pyrotechnics and a giant video screen, and he and his crack band faultlessly delivered 19 songs.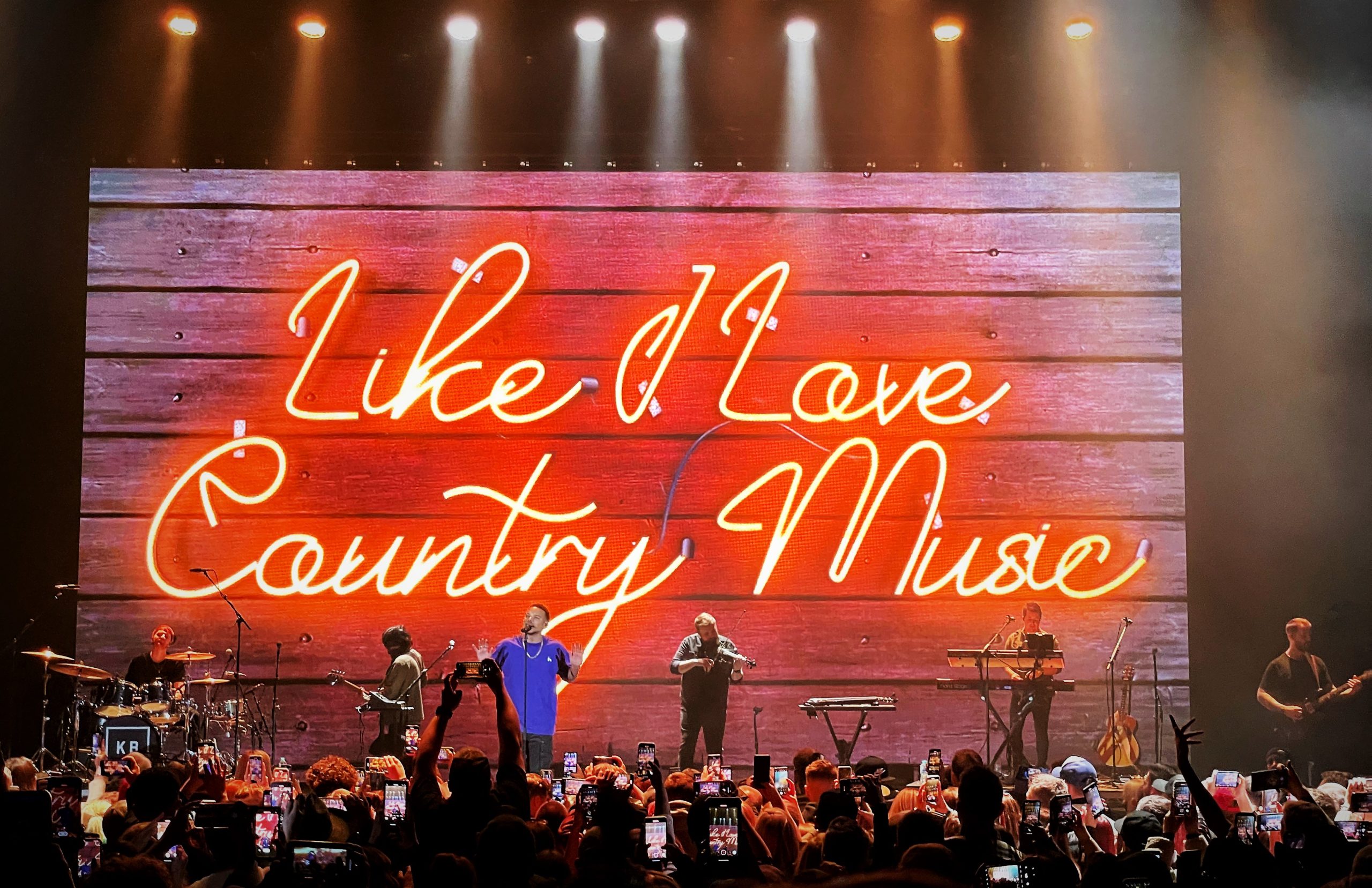 A real sing-along set, and eight songs in Kane brings on stage his wife Katelyn Jaye, to duet on "Thank God". Later, he brings back Restless Road for "Famous Friends". Both guests do an admirable job, and it is a nice bonus for the fans.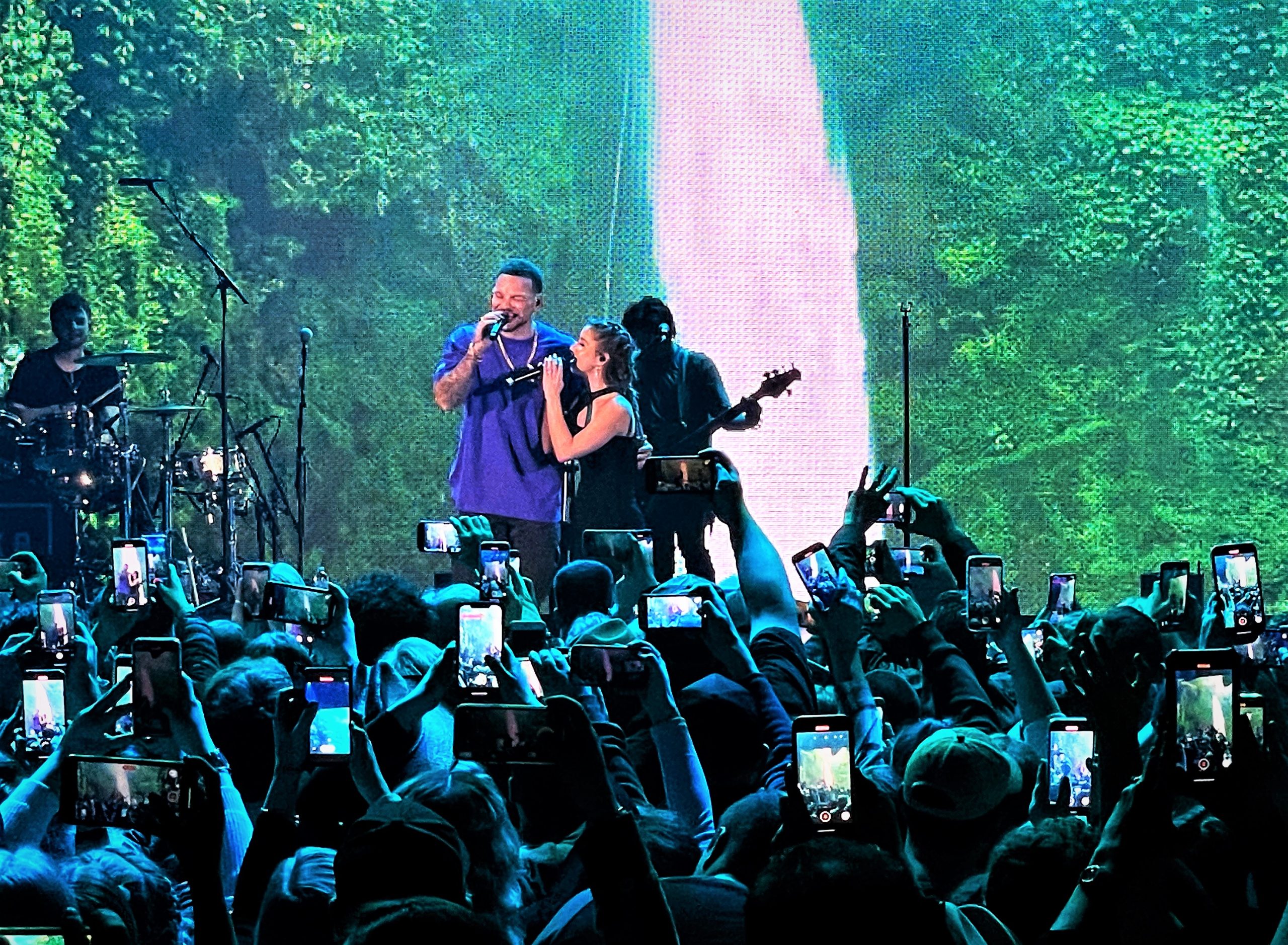 Kane Brown is for some reason bypassed when it comes to the annual CMA awards in Nashville, but he is most definitely worthy of at least nomination for "Best Male Artist" – as a refreshing young and contemporary country artist, who also respectfully nods to the traditional sound too. Artists like him are important to bring in new young fans to the genre.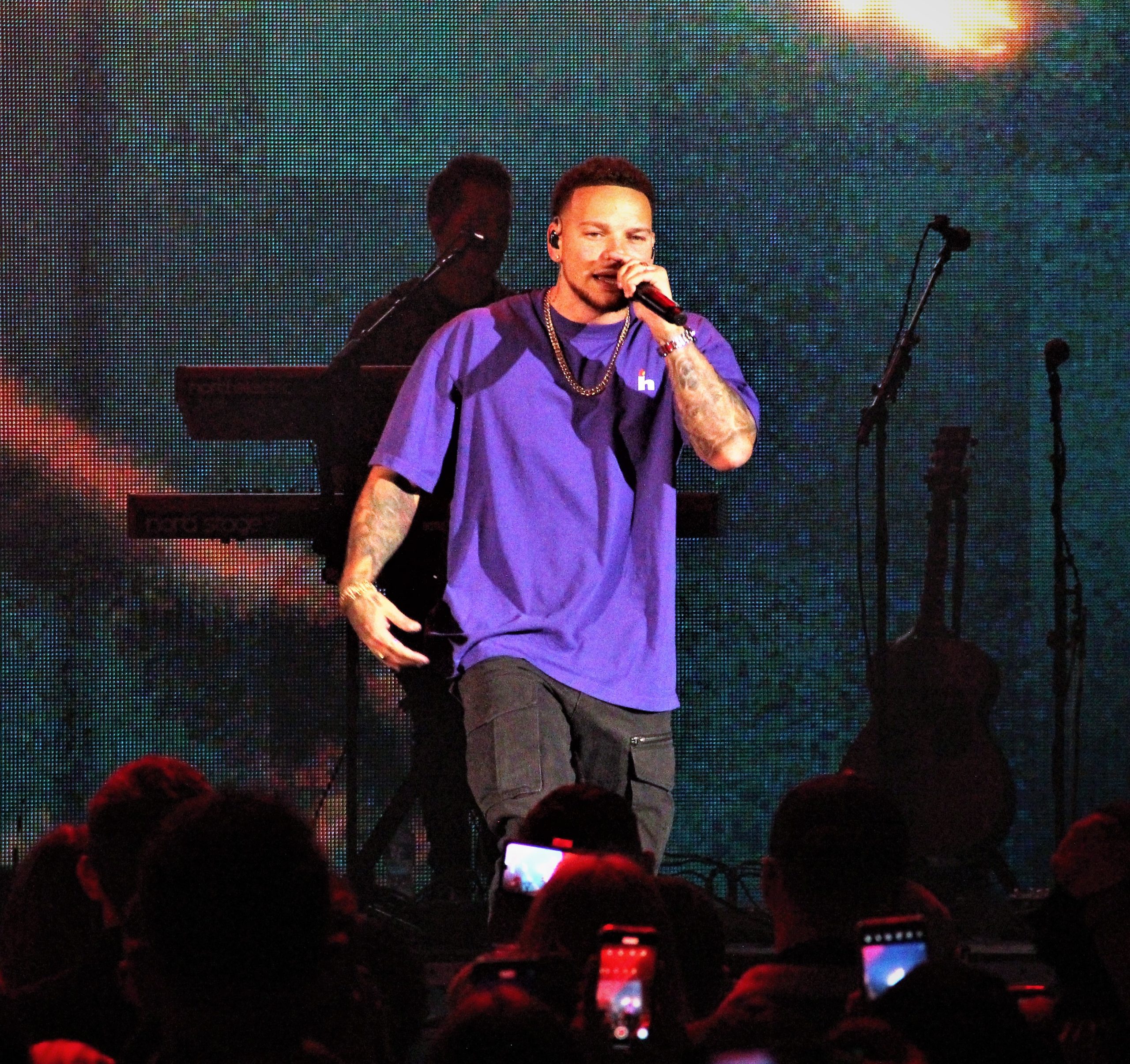 But maybe if and when he lifts a Grammy (and who knows, maybe even an Oscar for a movie soundtrack one day in the future), he can smile politely and wait for the CMA execs to come calling with a gush of platitudes.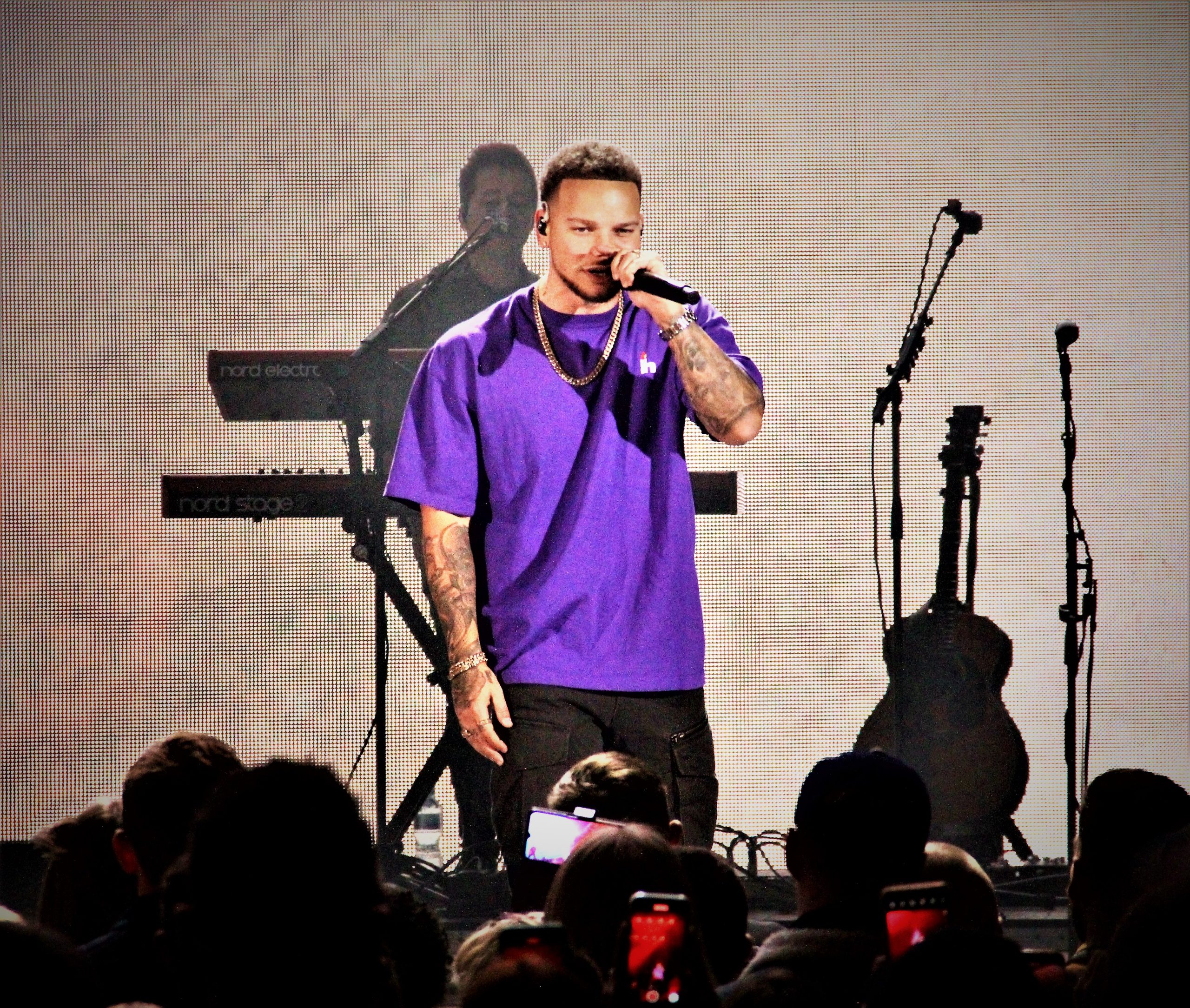 This is a class act. A gifted songwriter and performer who we hope comes back soon to our shores. Maybe our own Kane Brown can write him some jokes for between song patter!!! Stranger things have happened…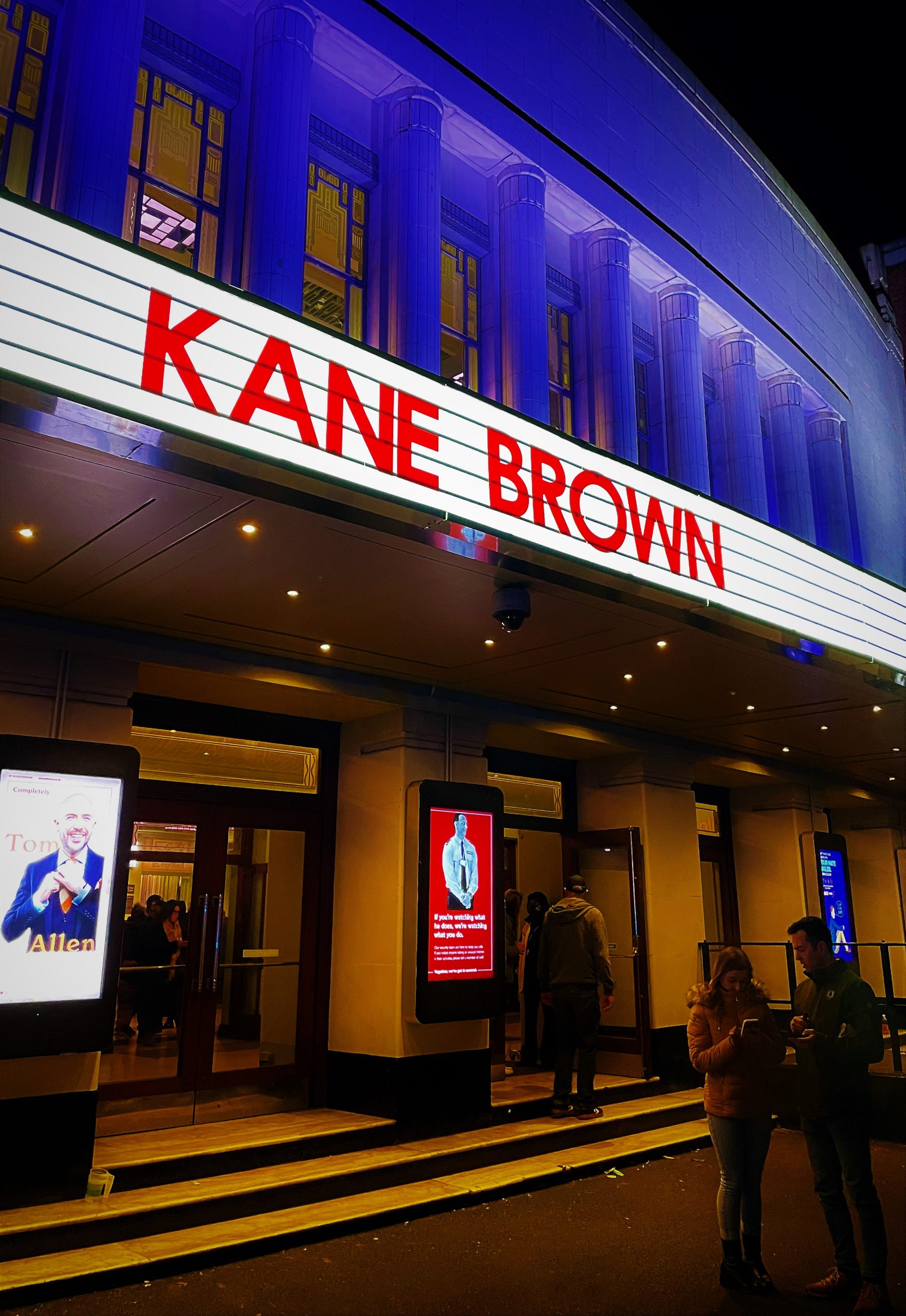 Nashville three-piece Restless Road is made up of Zach Beeken, Colton Pack and Garrett Nichols. Their self-titled debut EP arrived to widespread critical acclaim, catapulting the country music trio into a new level of stardom.
Signed to a joint-venture between Sony and Kane Brown's label, 1021, Restless Road is known for their tight harmonies and soul-baring lyrics, recently releasing new music including "Bar Friends," "Growing Old With You," and "Sundown Somewhere". They thrilled the sold-out London venue opening for Kane Brown.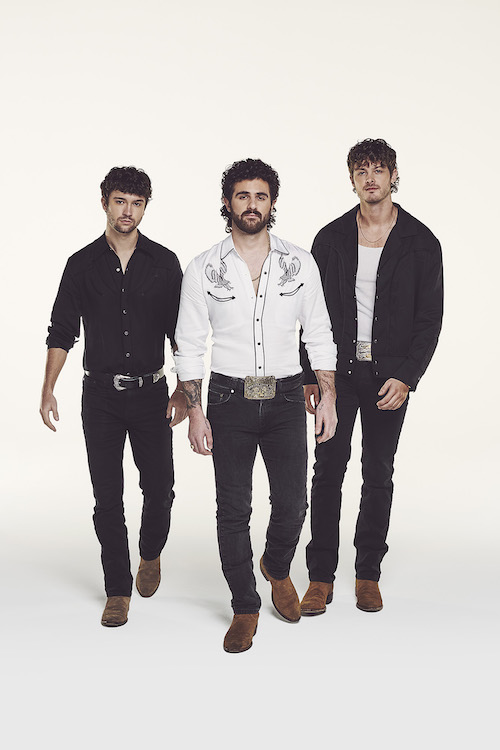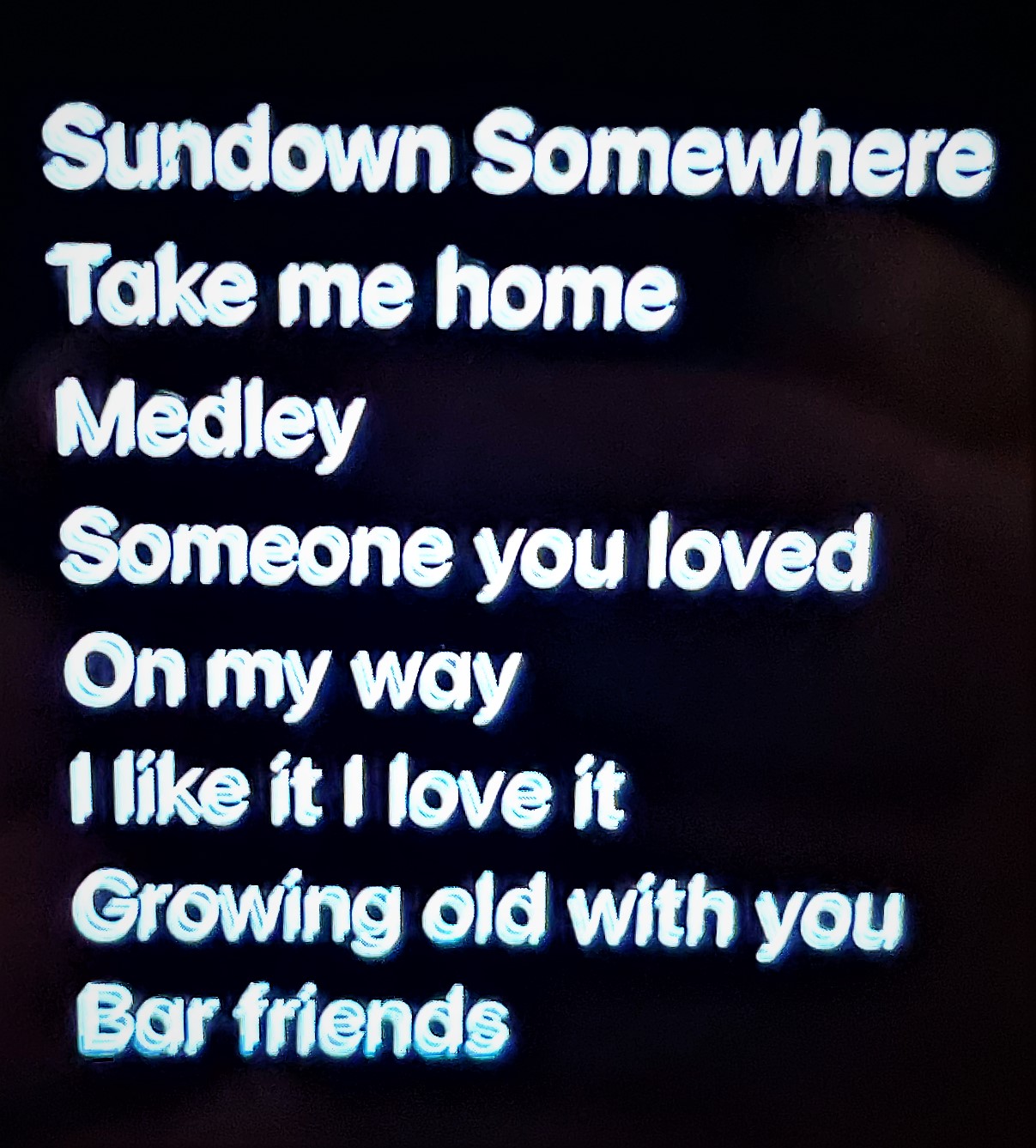 Restless Road have released uplifting new ballad "On My Way" –  the deeply personal song written by Beeken, Nichols and Pack as well as Kyle Clark and Lindsay Rimes and produced by Dann Huff.
The visualizer features old footage of the trio as well as them over the past few years on their journey together. The song received a worldwide first play on The Country Show with Bob Harris on BBC Radio 2.
" 'On My Way' is a song we wrote as a reminder to ourselves that it's okay to be a work in progress. It's okay to not have all of the answers. It's okay to fail," says Zach. Garrett adds:" We want fans to take away that it is perfectly normal to not be perfect, and that it is important to embrace and be true to yourself."
Colton says of writing the song: "It's one of the most vulnerable songs we've ever written. It helped us through one of the most uncertain times of our life, so we wanted to release this song and we hope that it can help other people too."
2022 proved to be a successful year for the trio as they embarked on both Kane Brown's international 'Drunk Or Dreaming Tour' and 'US Blessed & Free Tour', as well as their own headline 'Bar Friends' Tour.  Their cumulative career streams reached more than 157 million following the release of "Sundown Somewhere".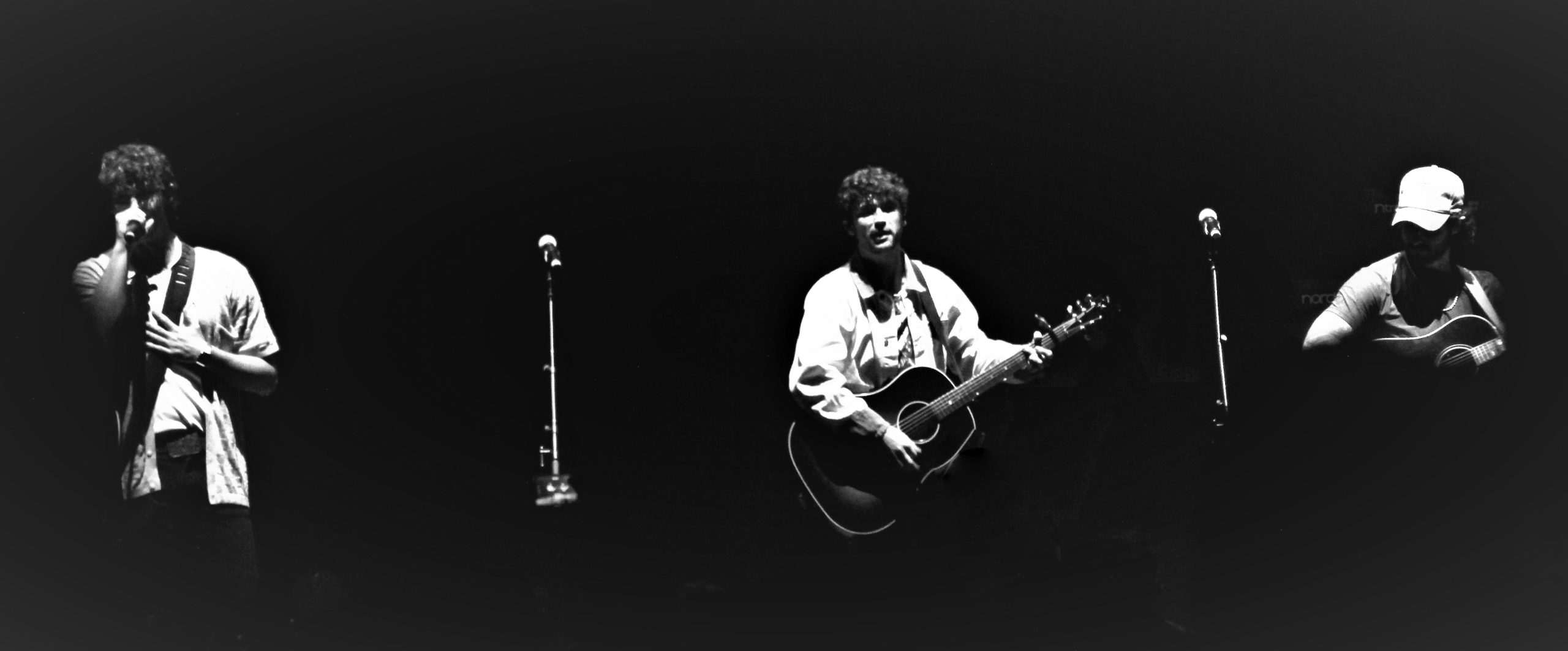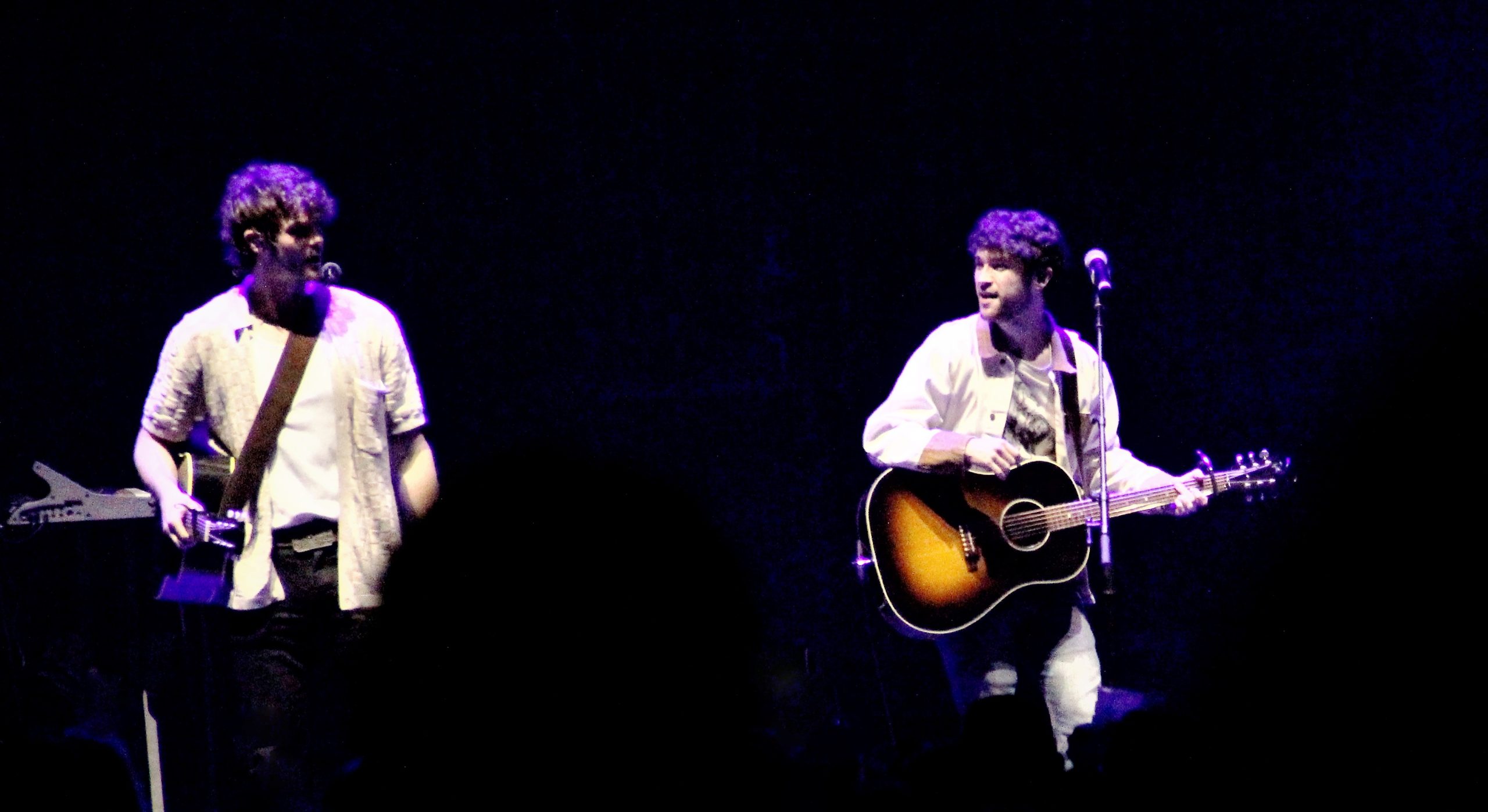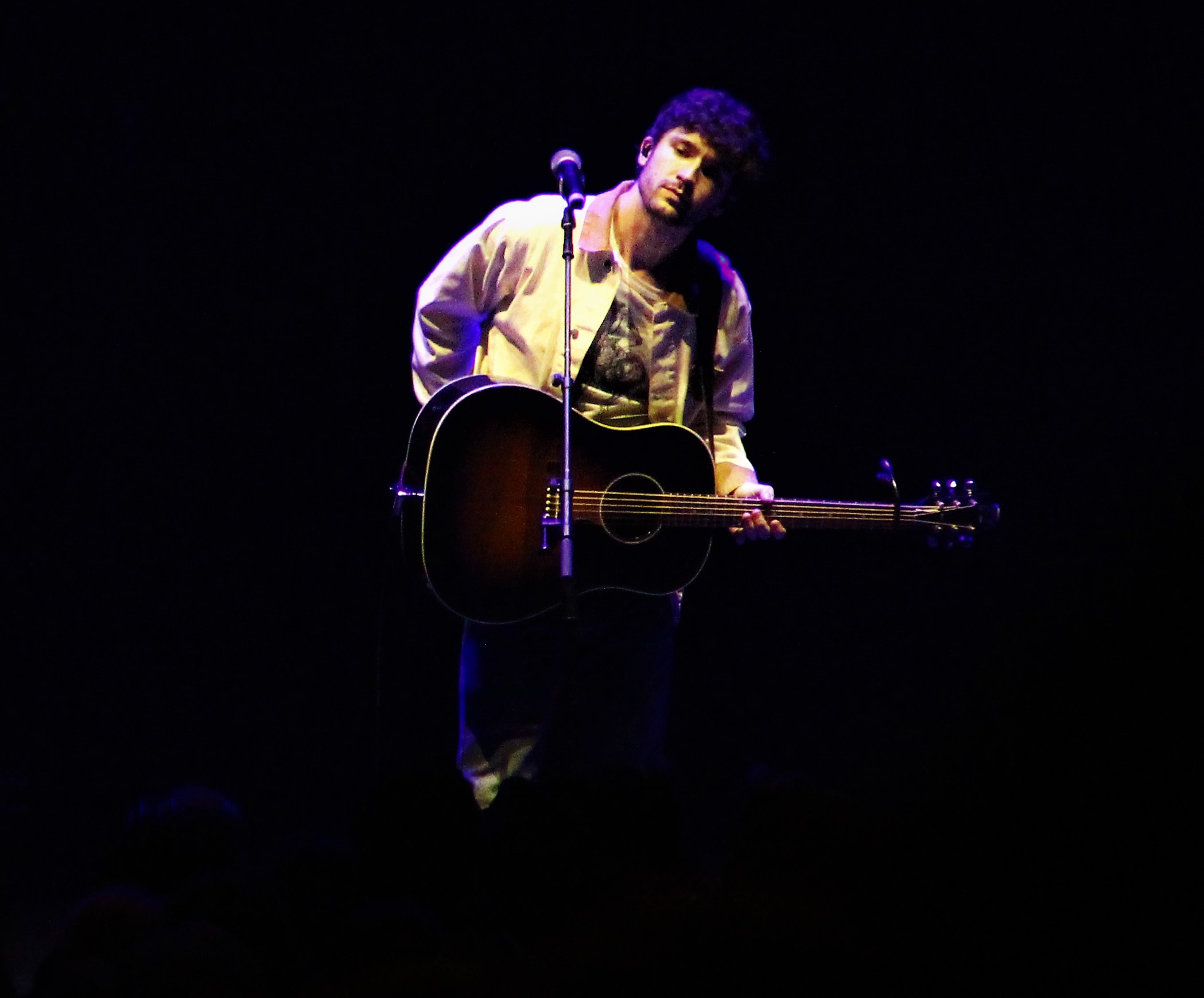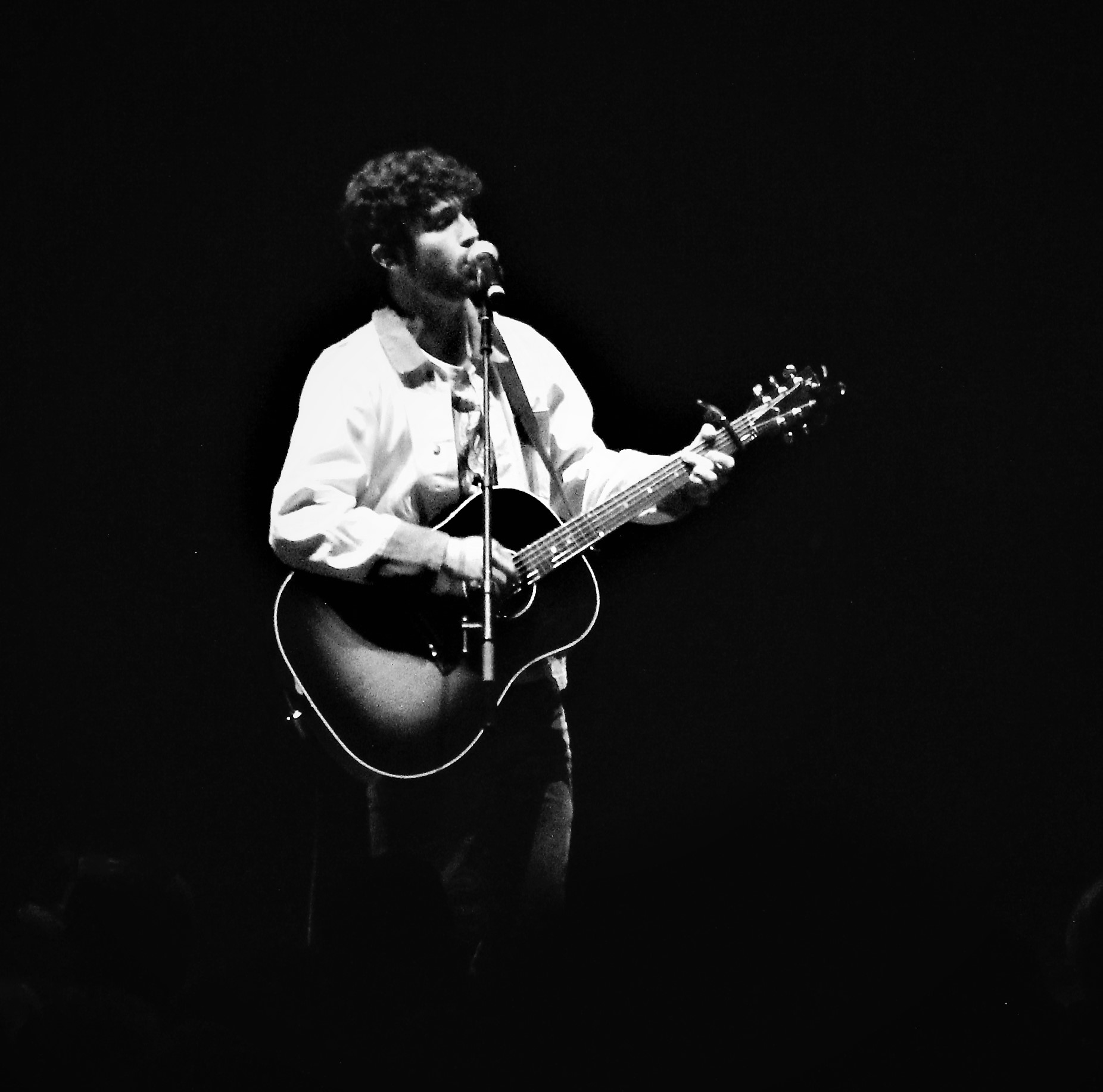 ---
---
Photos: Alex Asprey (except Restless Road studio shot & comedian pic)
Words: Steve Best