MUSIC REPUBLIC MAGAZINE EXCLUSIVE: 

Sam Brown's revealing and emotionally heart-wrenching  interview with Lucy Boulter dives deep into the trauma and severe depression of losing her singing voice – and the long road back to recording new music – with a little electronic help…
---
---
Multi-million selling recording artist Sam Brown claims her new studio album – the first for 15 years – is "faked".
After reading that eyebrow-raising confession in the press blurb for the new record, "Number 8", naturally I was intrigued. But after chatting with her at length about it, I believe you'd have to go a long way to find an artist more authentic.
Before I explain further, let me ask you one question. Can you imagine waking one day and finding your lifelong passion and your livelihood were gone? Because that's the context for this story. After 30 years of making music, including the iconic '80s single "Stop!", and performing non-stop with some of the best-known names of our generation, Sam Brown lost her voice.
"I don't know why I lost my voice, but I know I've tried everything I could think of to get it back," Sam told me during an 80 minute chat on Zoom recently.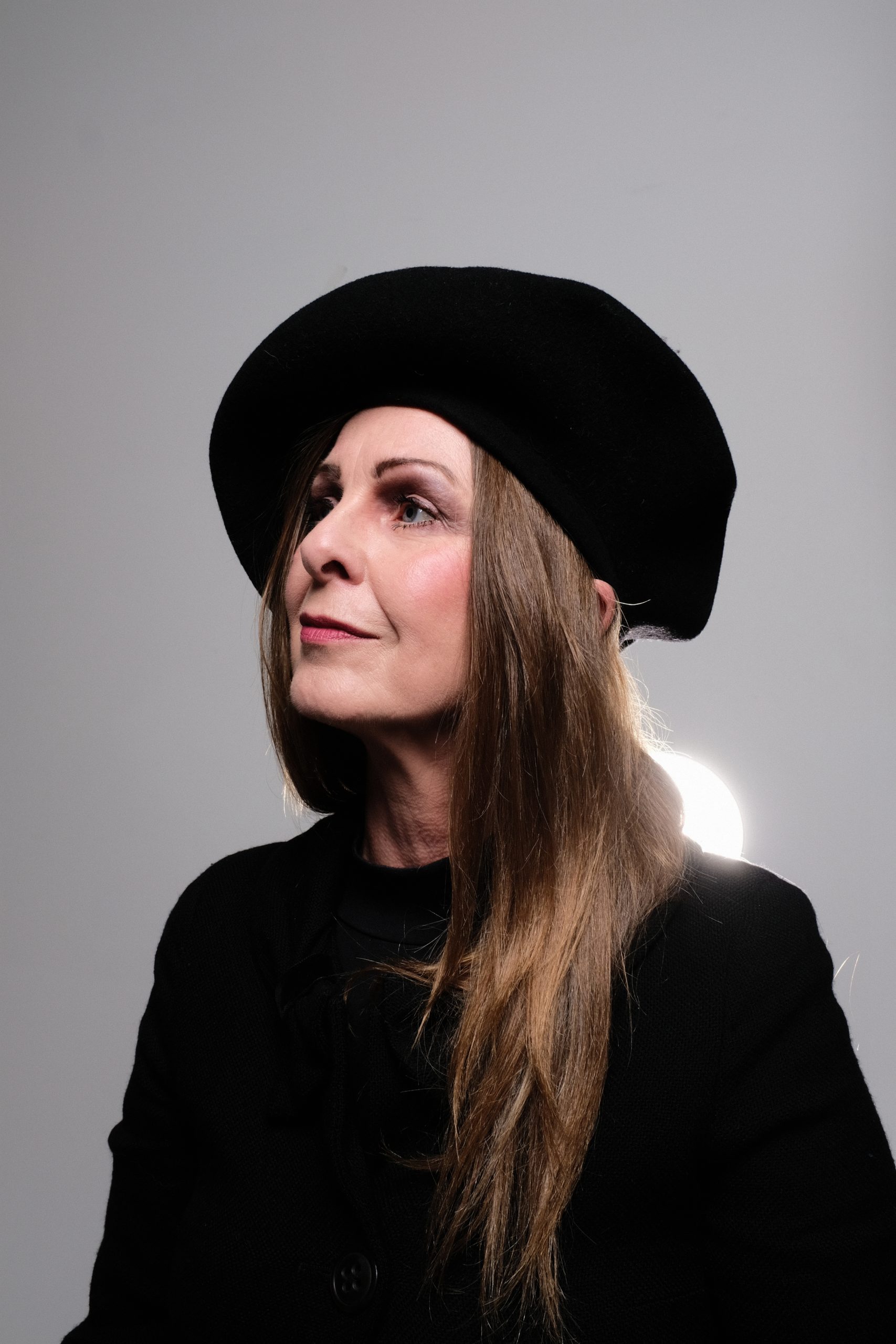 "I had a rather crazy time back in 2007. I left my husband and moved from Scotland to Oxfordshire with my two young children. I didn't ever stop working – I was doing my own tours, and touring with Jools Holland. And I finally landed a decent house with the kids, got a nanny, got everything in place.
"And then, having got me through that tough time, my voice just started to go. I had trouble pitching, and what they call getting closure. That's when you're getting a clear, in-tune sound out of your voice. And I couldn't do it. I lost my singing voice, and I had to cancel all my work."
"I was incredibly depressed and having to spend the whole day in bed…"
Sam set about trying to fix her voice, while also battling the depression and loss of creativity that followed this catastrophe. "It was a bit shit, to be honest with you Lucy. I really tried everything – voice trainers, voice doctors, yoga, acupuncture, nutrition, crystal healing, speech therapy, hypnotherapy, every kind of therapy! Nothing worked.
"I was happy to try anything. Yes, there have been some wacky instances where I've started giggling and thought: what the fuck am I doing? But I never want to be closed-minded, and anyway everything has helped in some way, even if just teaching me to relax.
"And yes, of course, I suspect the loss of my voice is partly psychological, but when you say an illness is psychological or psychosomatic, people think you have control over that. But you don't. I can't access what is blocking my voice. I would have given anything in a trade-off to get my voice back; well, anything except my kids. Houses, money, fame – I'd happily have swapped them for my voice.
"Thankfully I've got a wonderful partner. [Sam lives in Dorset with the highly regarded illustrator Tiernen Trevallion, whose work features in comics such as "Judge Dredd" and "Hellboy".] I could absolutely be myself with him, even the times when I was incredibly depressed and having to spend the whole day in bed with the curtains shut.
"Yes, there were days when that happened. Very much so. And, you know, antidepressants. I spoke to my son, Mo, about it the other day. He's 27 now, but he said: honestly, Mum, you hid it really well, I had no idea.
"I couldn't face what was happening, so I just had to put it all over there in some unspecified place, out of the way. Not only had my voice gone, but also I couldn't write either. I just couldn't face trying to write without my voice, because my style of writing was instant, from brain to music.
"You know, I'd sit at the piano and sing a melody, then try a lyric. Always have. There wasn't any working out beforehand, or doing a storyboard. I couldn't face it. I didn't want to be creative. I didn't see the world as a beautiful place any more. You know, I think that's depression, isn't it? That's what depression is.
I've really had to remake myself. I don't mean to sound all dramatic about it, I really don't. But it has been a fucking steep learning curve. When you have a problem, you can't just walk around it. You have to find a way through it. And that's it, isn't it? It's that finding a way through things that has such a positive outcome.

"And really, what's the alternative? For me, the victim scenario is not an option. I despise self-pity in others and I never know how to react to it. I can be quite intense sometimes, I think, but if ever I thought that was me…well, I'd be mortified. I'd be very disappointed in myself."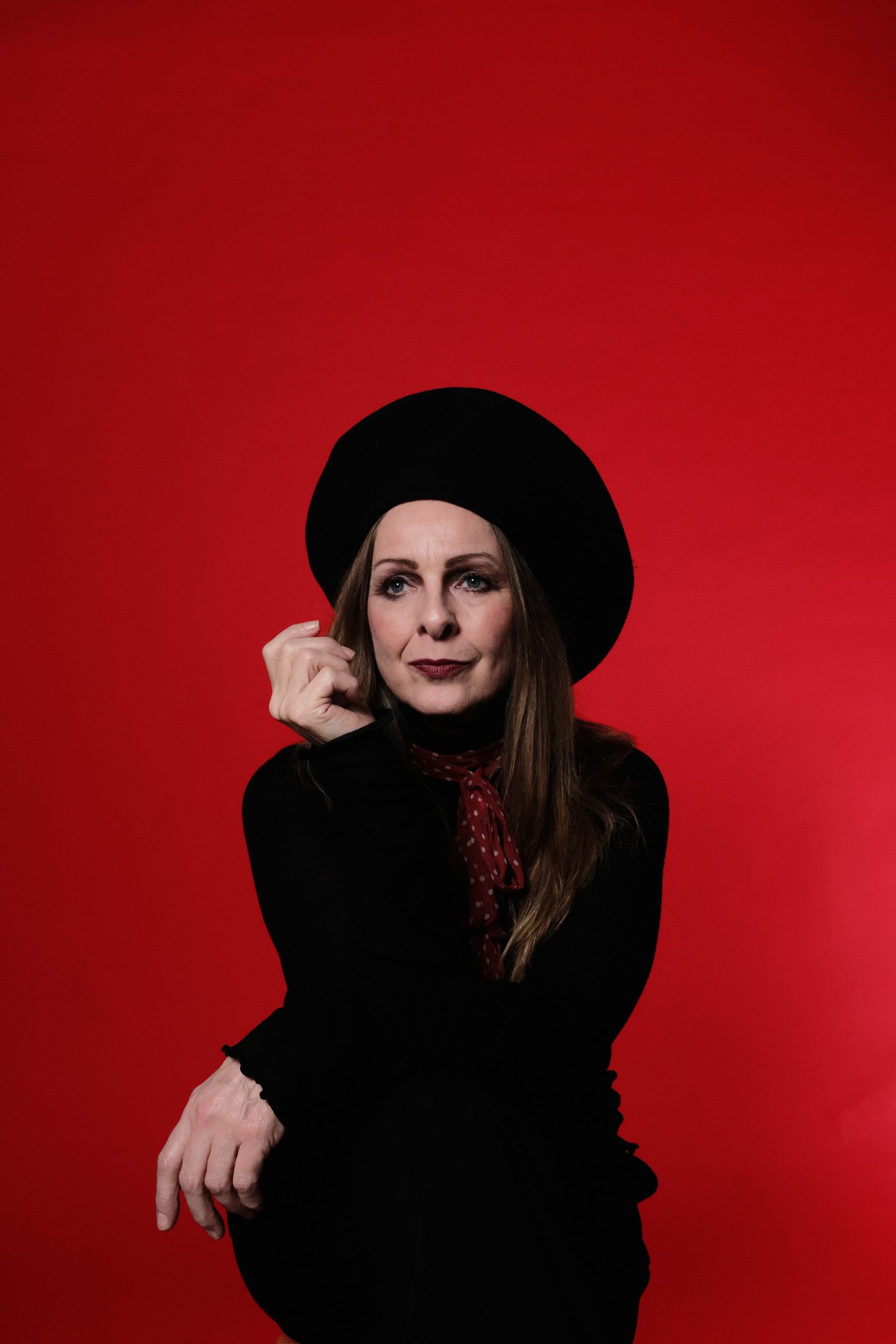 As an outsider invited to look into this story in some detail, I think Sam sells herself short here. Because actually what she has done is come to terms with the loss of her lifelong craft, and then re-engineer it back into existence in a way she clearly once thought impossible.
And this leads us to the issue of what Sam calls "the fakery". It's simply the use of auto-tuning technology to take her artistic output and tidy it up. The writing, the message, the emotion, the musicality – they're all Sam's as much as they ever were. But a machine puts the notes where she intends them to be.
Sure, the purists will probably complain about using a computer to tune up the bits she can't manipulate her own voice to do any more. But hey, haters gonna hate, as our girl Taylor Swift warned us. And anyway, how is this any different to the synth giants of the '80s using new tech wizardry to create amazing sound without traditional instruments?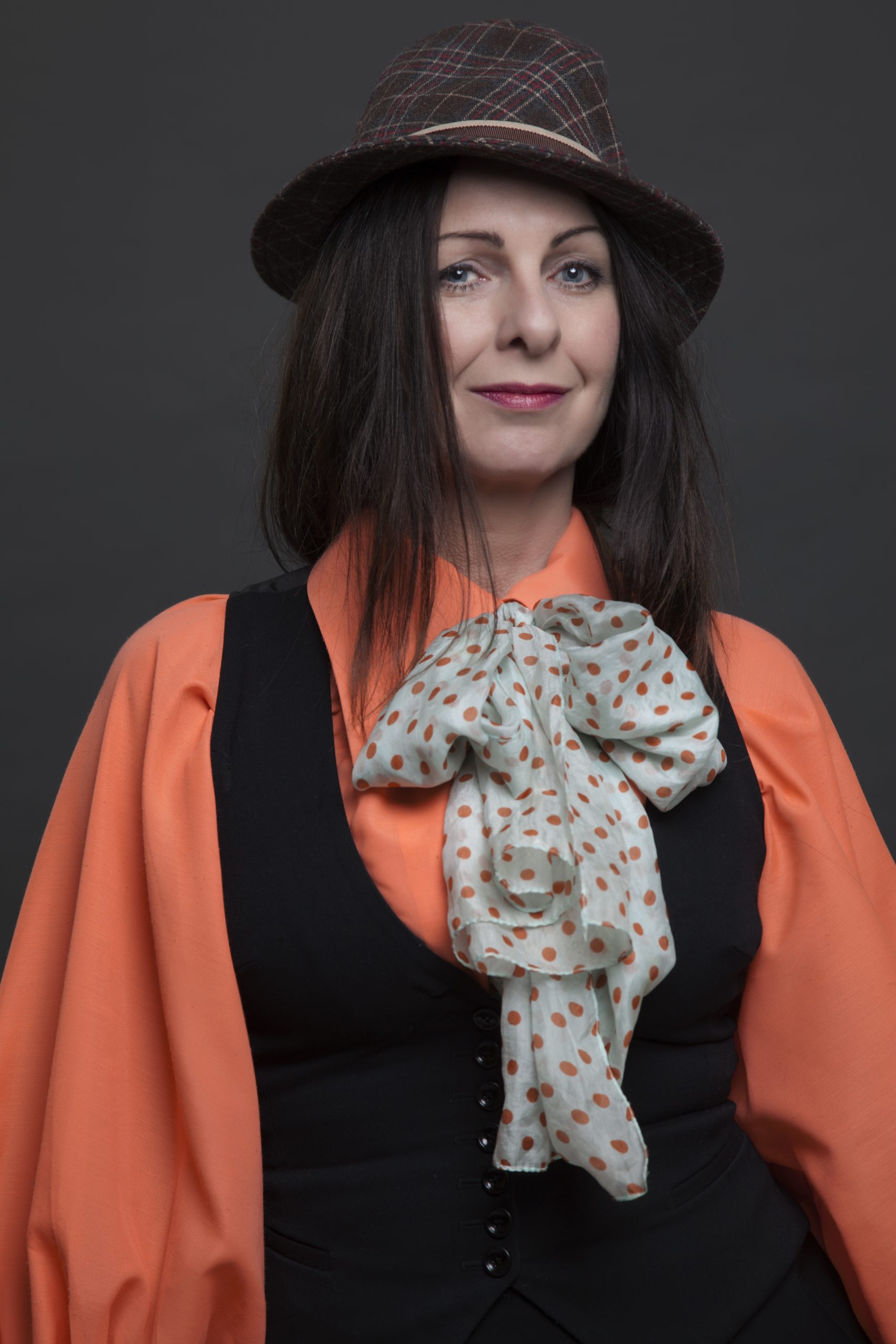 What the inevitable social media grumbles won't account for, though, is the hard graft Sam has put in to learn a whole new way of writing – and a whole new way of thinking about her art.
"I have learned new techniques, yes. But really the big difference is being mature enough to separate how I'm feeling from what actually is. I've come to understand that if I have an idea, I also have the tools within me to make that idea work – whether I can sing it or not.
"What that means practically is that in my head, I know how a song is going to go. I sing it all on one note, put it into my computer, and then move the notes to where I want my melody to be. It's a bit more cerebral and less emotional than it was; it's more planned because the freedom isn't there in my voice." It is uncertain as yet, if Sam will ever sing live on stage again, but maybe with the aid of modern technology, she will.
Lost
Whatever the process, all this means one thing: after a painful 15-year hiatus, Sam Brown is writing and recording again. "When I finally started writing again, I realised just how much of myself I'd lost through not letting myself be creative. And I realised how I'd made myself stay so busy with other things that I never had the time to face up to things."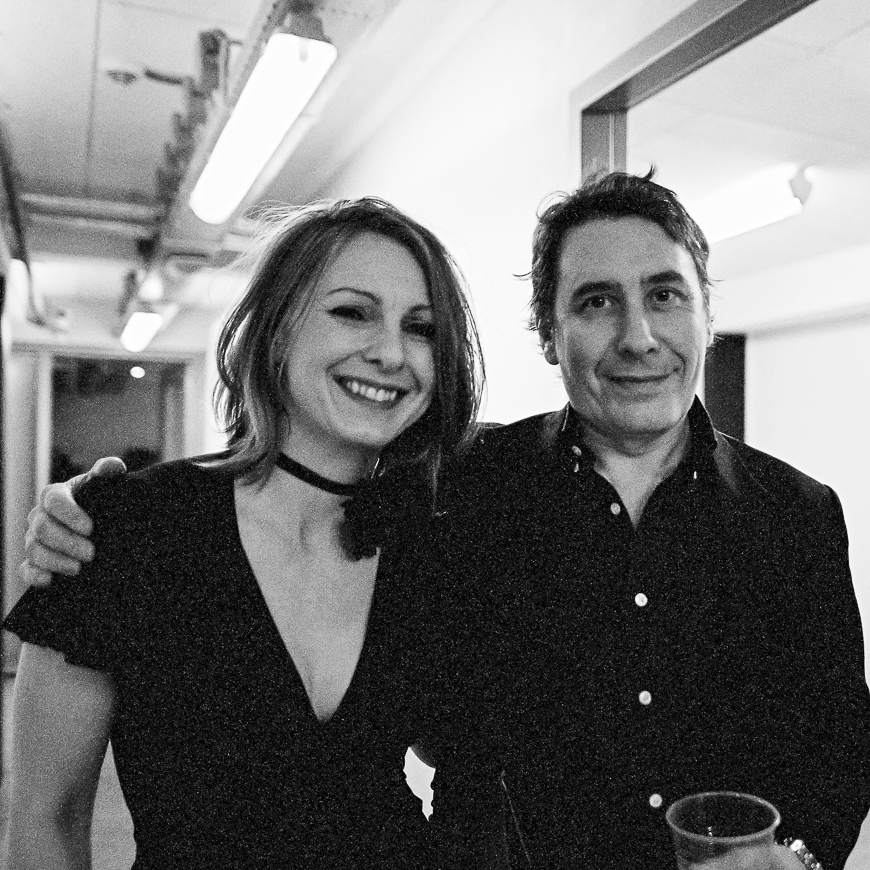 I gently suggest to Sam that she has spent all those years punishing herself for something she couldn't control. She agrees, with a simple pragmatism I find touching… "Yeah, I think that's probably about the size of it."
The result of this newfound freedom to create is an album called "Number 8".
It is worth noting that this is not the first album to follow a seismic change in Sam's life. The emotion and stories she poured into her third album, "43 Minutes", stemmed directly from her mother's death shortly before. Vicki Brown was just 50 when she died of breast cancer, and the need to process her grief through her music took Sam, then only 26 herself, in a different direction musically.
This change landed badly with her record company, who unsurprisingly wanted more money-spinners like "Stop!" Sam stood her ground, left the label, and has stood squarely in her own musical integrity since.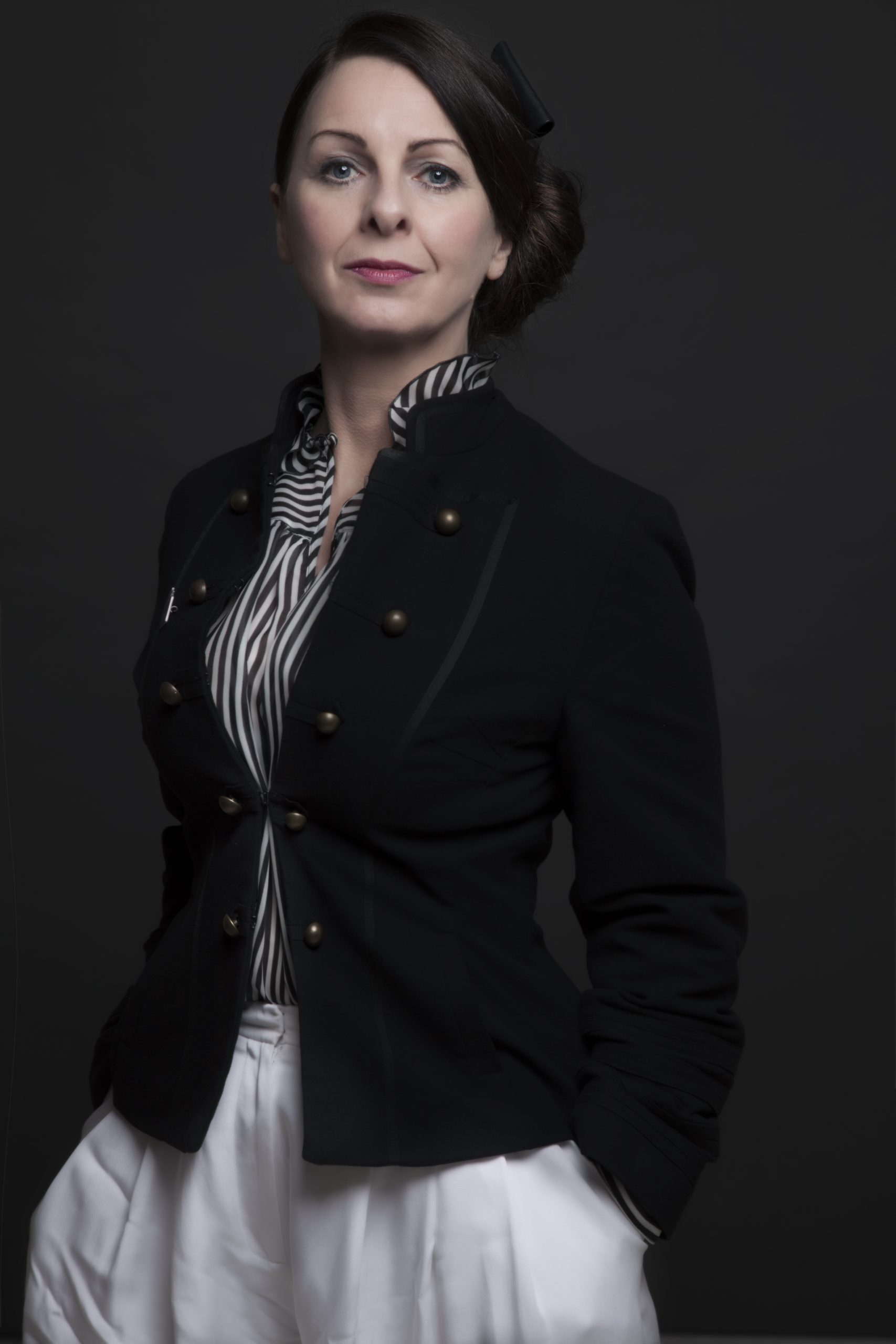 While we're talking of her Mum, I learn more about Sam's musical heritage. Interestingly, although Sam's dad – rock 'n' roll star Joe Brown – was arguably the big star and the big personality of the family, I get the distinct impression that Vicki was the big influence on Sam. Not only a loving Mum, but – as one of the most in-demand backing vocalists of her generation, and a solo artist in her own right – also Sam's route into the music industry.
"If I played you some of the big hits from the '60s and '70s – like T. Rex and Jimi Hendrix – you would recognise my Mum's voice. She sang with everyone from Elton John to Nazareth. You know Steve Harley and Cockney Rebel's 'Come Up And See Me?' That's my Mum. She was a really popular session singer and she worked all the time. I used to go with her to the studio, and I loved singing. And so getting involved really just happened!"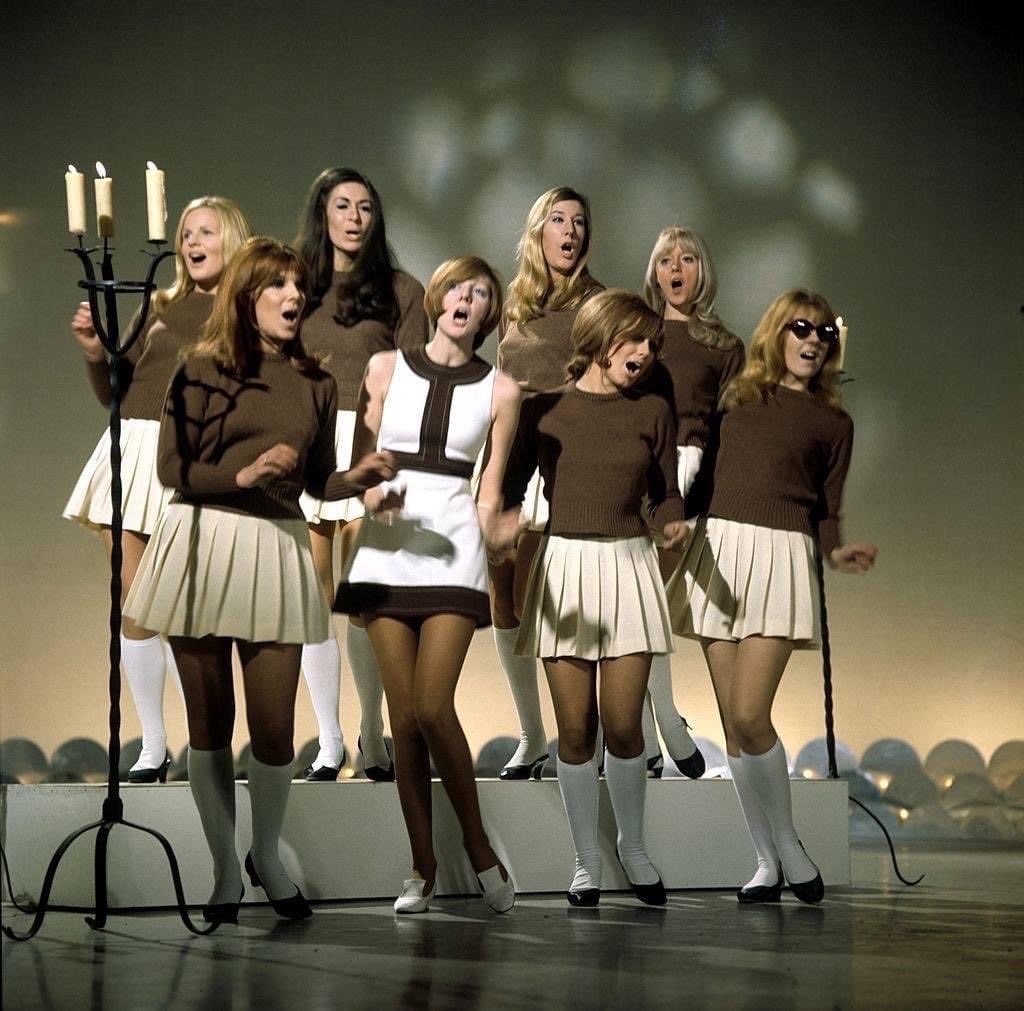 When Sam says it just happened, what she actually means is that she was singing vocals for huge acts like the Small Faces at the age of just 12. Such was she a child prodigy, by the time she was just 20 – the age at which many people are still thinking about their chosen career – Sam had already lent her distinctive vocals to contemporary headliners like Sade, Steve Marriott, and Spandau Ballet.
Music or accountancy?
So was it always Sam's destiny that she would join the family business, as it were? After all, most teenagers threaten to drop out of school to join a band, but I joke that in a family of famous musicians, perhaps the only way for young Sam to rebel was to declare her wish to become an accountant. At this thought, she treats me to one of her deep and infectious laughs.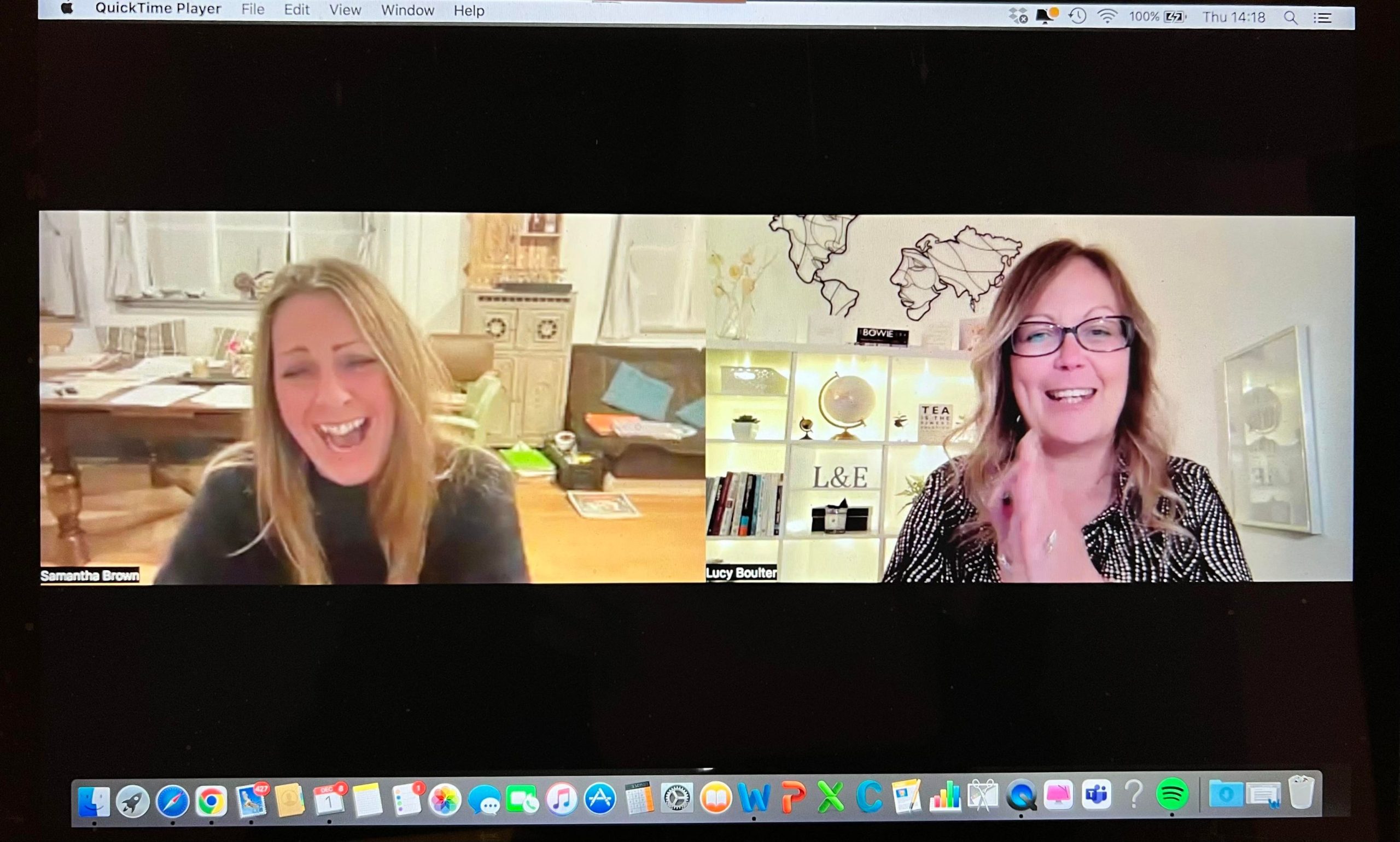 "I can't believe you said that. That is actually exactly what I said! Mind you, I wish I had become an accountant; I might have some money! But joking aside, I just started writing songs, and it came very naturally to me. My Dad's a very strong person, and I think having to be quiet as a child, and really lacking confidence, I just developed a resolve to examine my thoughts and feelings, and to really listen to them, you know.
"I suppose I'm probably quite neurotic, and never any good at sleeping, and I'd wake up at three in the morning with an idea for a lyric. I'd write it down, then I'd get an idea for a melody and sit at the piano and play. I loved music, and listened to it all the time. I wasn't interested at all in television, just listening to music. Listening to songs, writing songs, and drawing."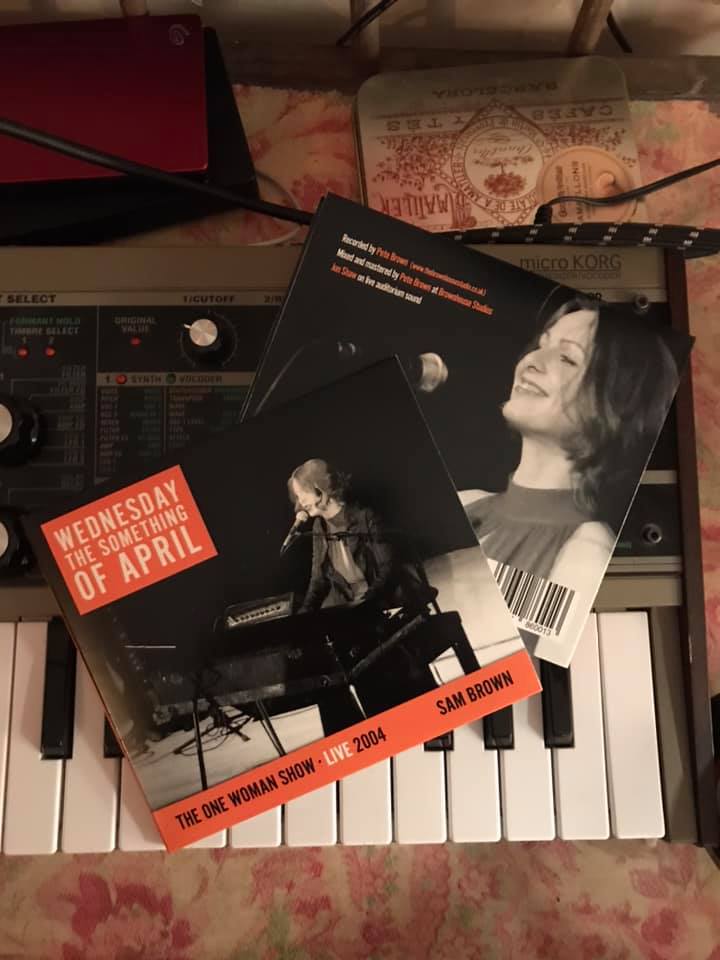 Picturing Sam as a shy child felt surprising to me, but more twists and turns were to follow. One such moment in particular reminded me never to judge myself against someone else – because you never know what emotions come out to play behind closed doors…
"I fucking despised myself"
Back in the day, all the boys my age wanted to date Sam Brown. And all the girls my age, including me, wanted to look like her. I tell her this, and mention how unhappy I was with how I looked as a young adult, and how I envied women like her. So you can imagine my shock when Sam began to tell me how anxious she has been about her looks for almost her whole life.
"I'm going to bare a soul a little bit here. Up until very recently, I guess around menopause, I didn't just not like myself. I fucking despised myself. You know, real self-hatred. And I think a lot of people feel like that.
"A lot of women. I mean, I've never met you before but I think you look beautiful. And, you know, it shouldn't matter how you look, but it does. It does matter how you look – and I think the person it matters most to is yourself."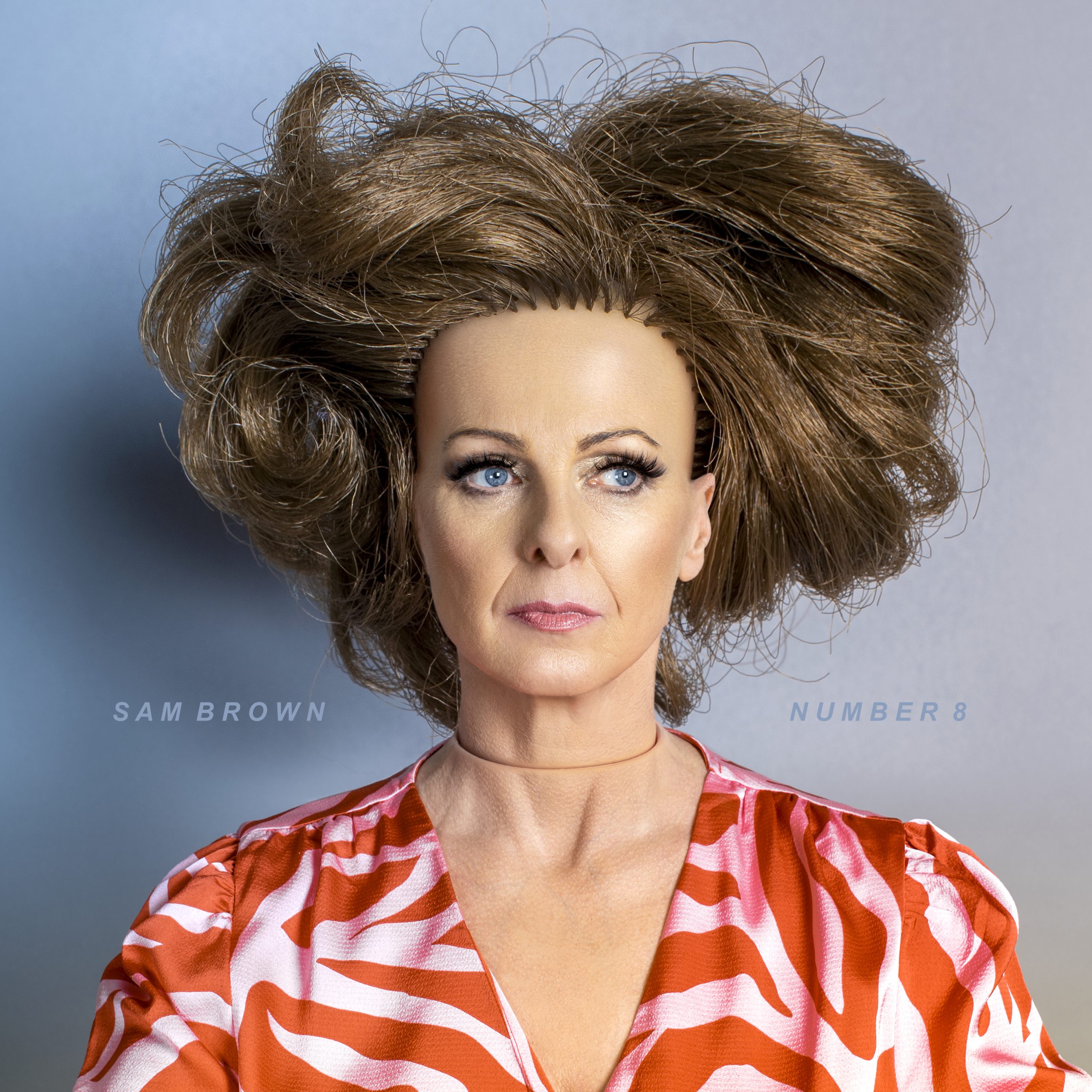 So while we're talking about image, let's turn also to the first single from "Number 8" – a track called "Doll". Lyrically it challenges a stereotype, asking the listener why anyone would want to look like a doll. And visually, it is provocative: an image of Sam with doll joints and hairline.
"What I find most interesting about the lyric to 'Doll' is there is no answer to the question. There is no resolution in the song. For me, that's because I've never liked the way I look. It's only as I've got older – I'm 58 now – that I see myself in perspective with the rest of the world and I realise I'm okay.
"It's almost animalistic, isn't it, how badly we want to look our best. Look at the lengths young women go to – and men, of course – to make themselves look a certain way. All the girls pouting on social media, with pumped up cheeks. I don't blame them; it's a good thing to be able to present yourself in the way you want to be seen. But people are beautiful, and we're losing sight of that in this world of imagery.
"And this is personal to me. I have a daughter [29-year-old Vicki, named after Sam's mum], and she has to believe in who she is."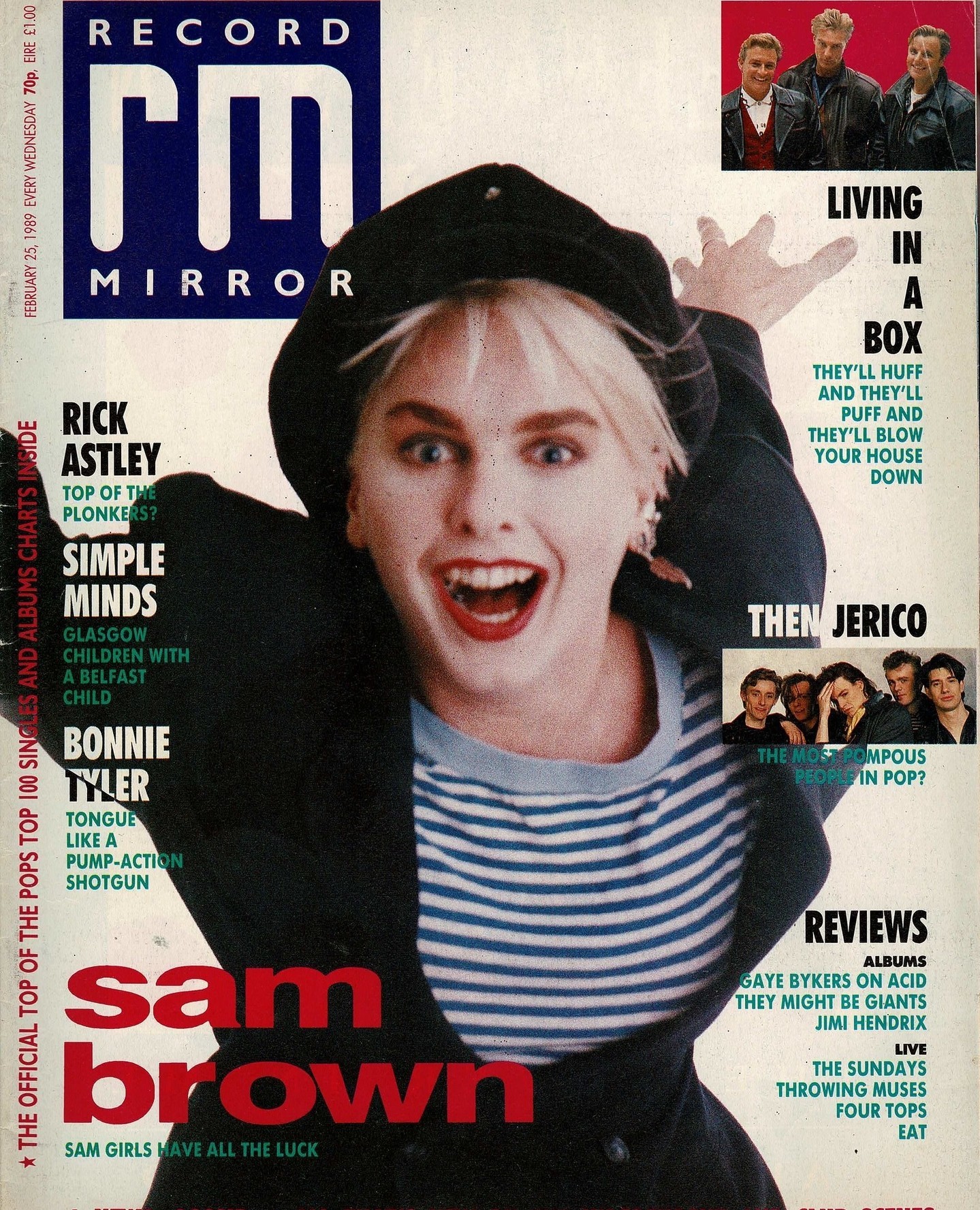 I promised to talk more about the title of the new album, and on one level calling your eighth studio album "Number 8" might seem a little obvious. But just pop Sam's albums into a chronological list and see what happens:
"Stop!"
"April Moon"
"43 Minutes"
"Box"
"Reboot"
"Of The Moment"
"Wednesday The Something Of April"
"Number 8"
Each first letter of the first word spells out SAM BROWN. Now, that looks like a neat little bit of marketing…until you realise it was entirely coincidental right up until "Of The Moment".
"Honestly, this was not deliberate. In fact, I couldn't believe it. Those albums were released over many years, and I genuinely had no idea! A fan came up to me after a gig for my 'Reboot' album and said: oh, I see what you're doing. I just asked him what he was talking about. And then, having realised it was happening, I thought it would be very curmudgeonly of me, wouldn't it, to say: fuck that, the next one's going to start with a Y instead of an O."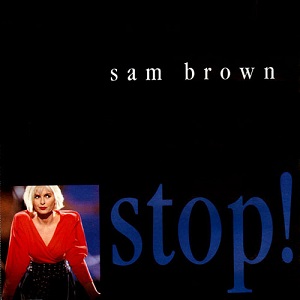 As our conversation comes to a close, having chatted rather joyously for three times longer than our allotted slot, I ask Sam what I suspect might be an impossible question. Can the woman who has performed with Dionne Warwick, Pink Floyd, Elton John, George Harrison and Joe Cocker, to name but a few, possibly identify a highlight in a stellar career? And while she considers her answer, Sam expresses genuine gratitude for her gifts in life, notwithstanding the losses she has borne.
"I've had the most amazing experiences. I've felt so incredible standing on stage and although it has been a while, I remember how powerful it feels. Fame was never one of my goals, but to feel that energy is incredible. I feel lucky to have had that; maybe that's why I'm not destroyed by what has happened, because I feel so lucky to have had it.
"And I especially remember every gig I did with Jools [Holland], and I performed with him for about 15 years. Jools really changed my life, actually. He gave me friendship and a vehicle to just sing. He's a good chum. And he probably doesn't know this – but he helped me to respect myself. I came from an environment that was very blokey, and Jools was so cultured and into clothes and vintage references. It was the first time in my working life that I'd felt a sensuality about myself.
"I think if I have to choose one event, though, it's probably 'Concert for George'. It was amazing. I was surrounded by brilliant people, and I sang ['Horse To The Water'] well."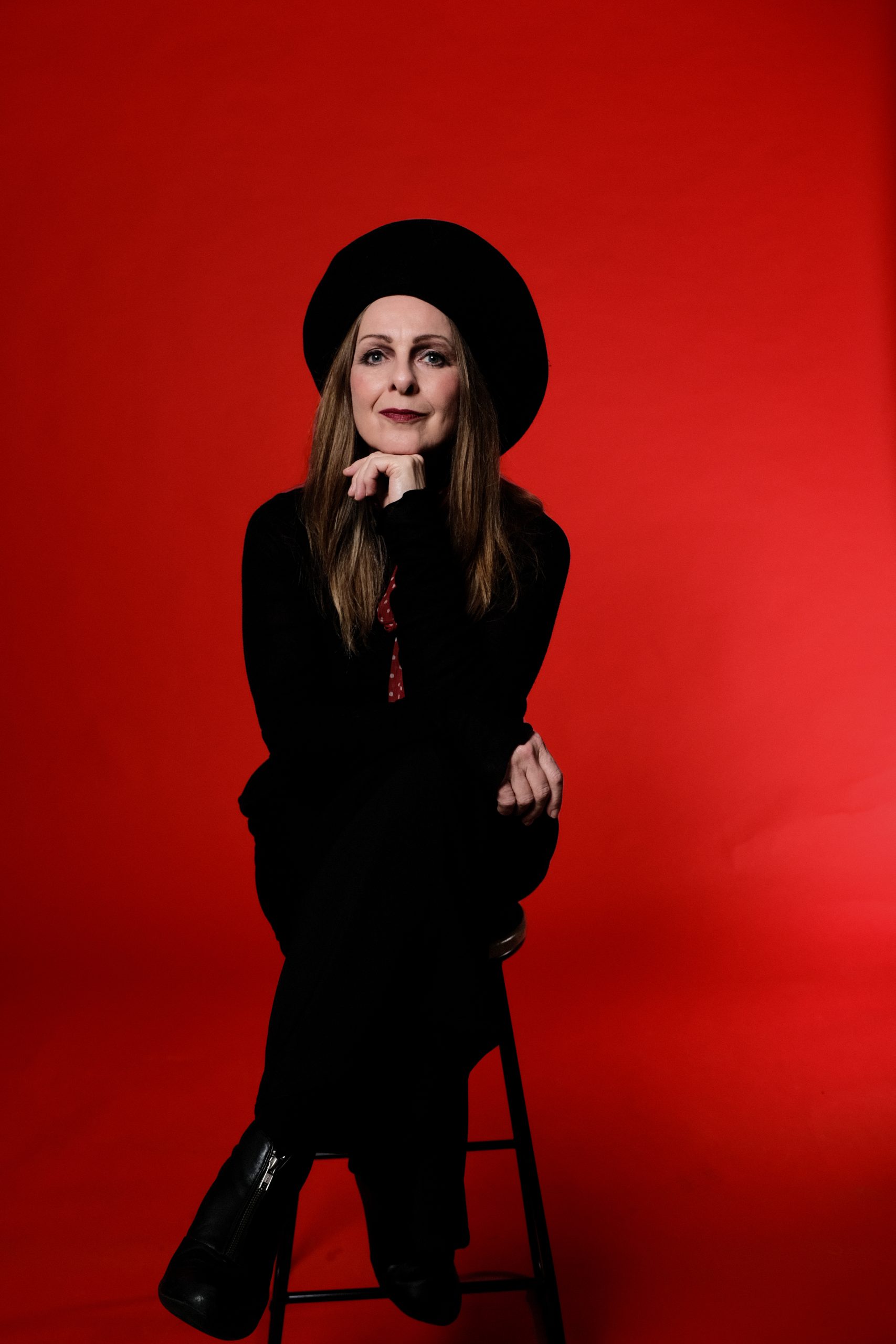 Sharing the bill with luminaries such as Paul McCartney, Eric Clapton, Tom Petty, Ringo Starr and Jeff Lynne at the star-studded memorial for former Beatle, George Harrison, at the Royal Albert Hall in 2003, wasn't just an honour. For Sam it was personal. Also on the bill was her dad, Joe, and George himself was a family friend, even acting as best man at Joe's second wedding in 2000.
It's just another example of how extraordinary life has been for Sam, with incredible highs and unthinkable lows. And yet she is such a down-to-earth and warm bundle of fun.
I get the sense that what you see is what you get with her, whether you're some global music icon, or one of the students in her ukulele group near her studio in Oxfordshire (based in her former home) – in which wine and laughter seem to feature as prominently as learning the instrument.
And so, as we say our goodbyes, I tell Sam how much I enjoyed this interview. Hard to call it work, really. "Ah, I bet you say that to all the girls!" she says. I really don't.
Sam Brown: "Number 8" released via Pod Music on 20th January 2023 (CD & digital – vinyl LP date TBC) – along with the first single, "Doll".
By Lucy Boulter
---
---
Photo credits:
Parasol picture: Ren Brocklehurst
Studio portraits x 2 (marked with **): Steph Dray