Remember Monday are the country, pop, and folk trio who originally found fame in the quarter-finals of The Voice (2019),  performing their own original song.
The trio won Best Group at the British Country Music Awards the same year, and their debut single "Drive" achieved No.1 in the iTunes Country Music Chart.
The band has 330k TikTok followers with more than 20 million views across the channel. Their cover of Queen's "Fat Bottomed Girls" went viral, with Brian May sharing it on his own Instagram.  
New single "Nothing Nice To Say" – released 25th November 2022 –  is taken from Remember Monday's forthcoming EP release, "Hysterical Women". The songs have a theme of both frustration and female empowerment.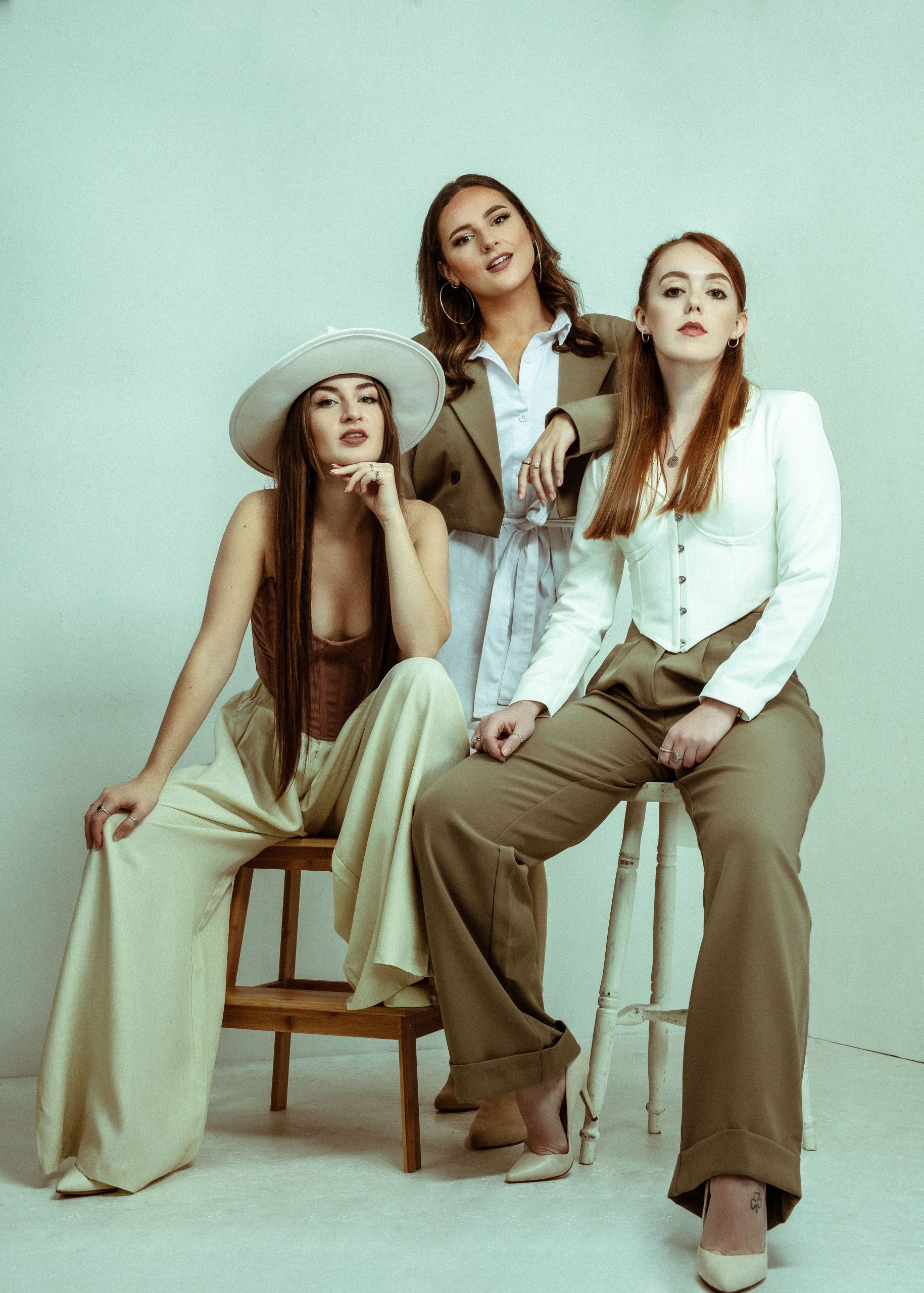 Remember Monday – Lauren Byrne, Holly-Anne Hull and Charlotte Steele met at sixth form college in Hampshire 2011 and have been singing together since, forming Remember Monday in 2018.
Lauren is currently playing Miss Honey in the West End production of Matilda.  Her previous credits include Andrew Lloyd Webber's Cinderella and Six The Musical.

Holly is currently the Alternate Christine Daa

é 

in the West End production of Phantom of the Opera. Her previous credits include Les Miserables and Loserville.

Charlotte is currently the Deputy Head of Artemis College – a performing arts sixth form, and also works as a freelance choreographer.
"As women, we frequently feel like we can't say enough without saying 'too much'. Collectively, we have learned so many lessons living as women in this world.

"Jennifer Hudson, our former coach on The Voice, empathises with the message of 'Nothing Nice to Say' and helped us fund our music video for the song – her support has been amazing.

"When Jennifer Hudson takes a vested interest in the projects you're working on, you know it will be an exciting release".