A current pop star cancelled a show with just a few hours notice in the UK this week, as he was feeling "really unwell." No exact cause of his ill health given.
Tonight, Finnish rock superstars Nightwish wowed fans at the 15,685 capacity Resorts World Arena in Birmingham and a sold out Wembley Arena on Monday night.
Relevance: What many at both Nightwish UK shows may not know is the band's lead singer Floor Jansen was diagnosed with breast cancer in October and underwent surgery very soon after the diagnosis – and is now cancer free. She will have radiation therapy early in the new year as a follow-up.
So for her to deliver the powerful and faultless performance she gave in London and Birmingham on the sole UK shows of this tour, with her very recent health crisis and so soon after surgery, is simply gob smacking. And a lesson to those who pull tours and disappoint their fans, sometimes without explanation. And who cost people money when hotels and train fares – and even air fares – cannot be refunded.
That said, Floor's vocals are simply some of the best of any rock singer, male or female, on the planet right now. Tonight in Birmingham, she really was magnificent and this was a very special show from these Finnish metal superstars.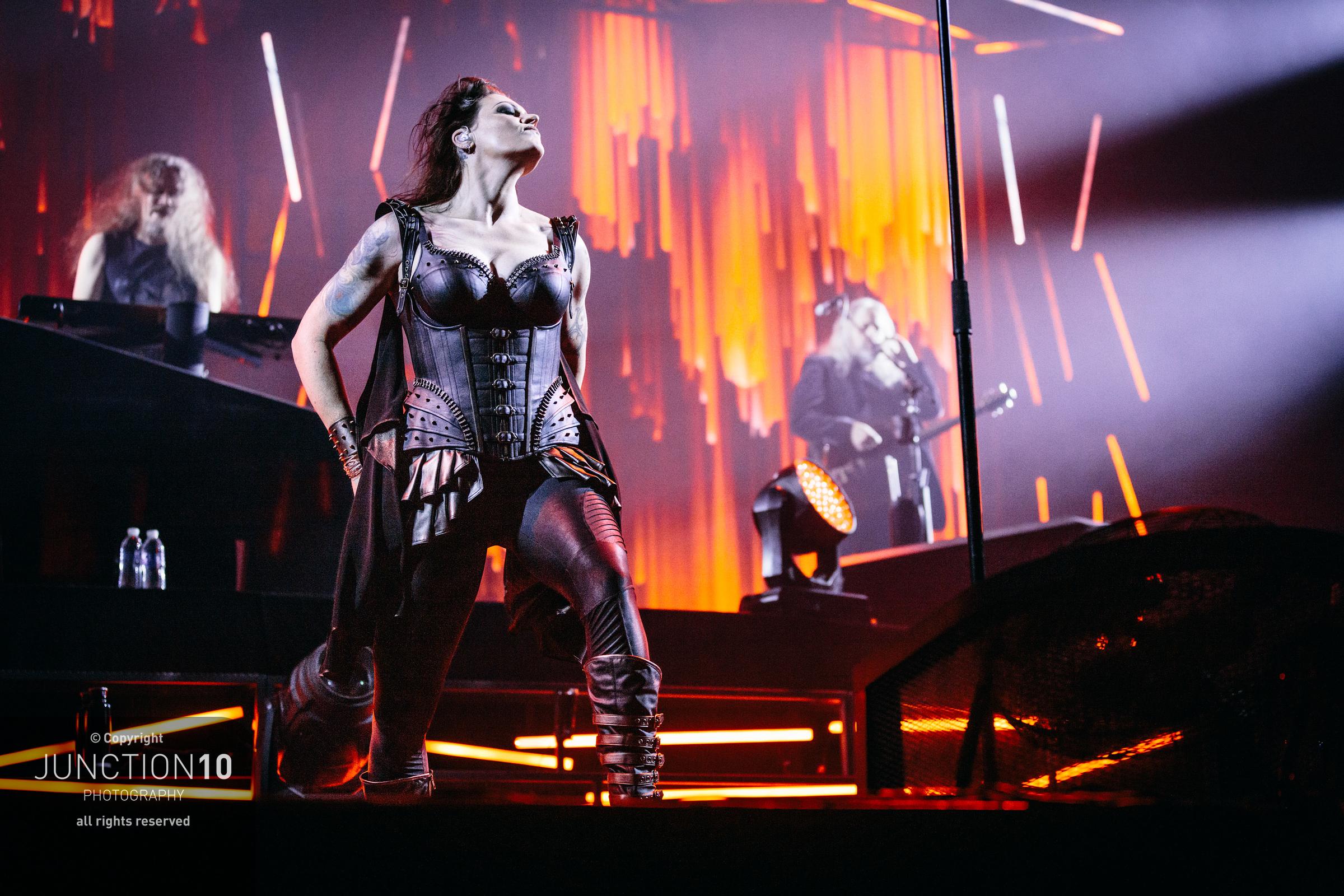 Joined on these dates by Finnish industrial metal band Turmion Kätilöt  – which translates to "Midwives of Ruin", "Midwives of Bane" or "Midwives of Perdition" – who have been together 19 years.
Also on the bill is Beast in Black, the Finnish-Greek-Hungarian power metal band founded in 2015 in Helsinki by guitarist and songwriter Anton Kabanen. They nod to such influences as Judas Priest, Manowar, W.A.S.P., Accept and Black Sabbath. (See Beast In Black pix from the show, at the bottom of the page).
Both warm up acts did a good job, but the stars of the show are what the fans are here for tonight, and by the look of the praise in the masses of comments on social media from fans who were at the London show, the band have a big job on their hands to follow such a triumphant first night of their two shows in the UK.
But I really doubt one person is going home disappointed tonight in the West Midlands, quite the opposite. In fact, there were tears of emotion tonight from some fans who found the event so overwhelming that this band and this singer were so, so, so good.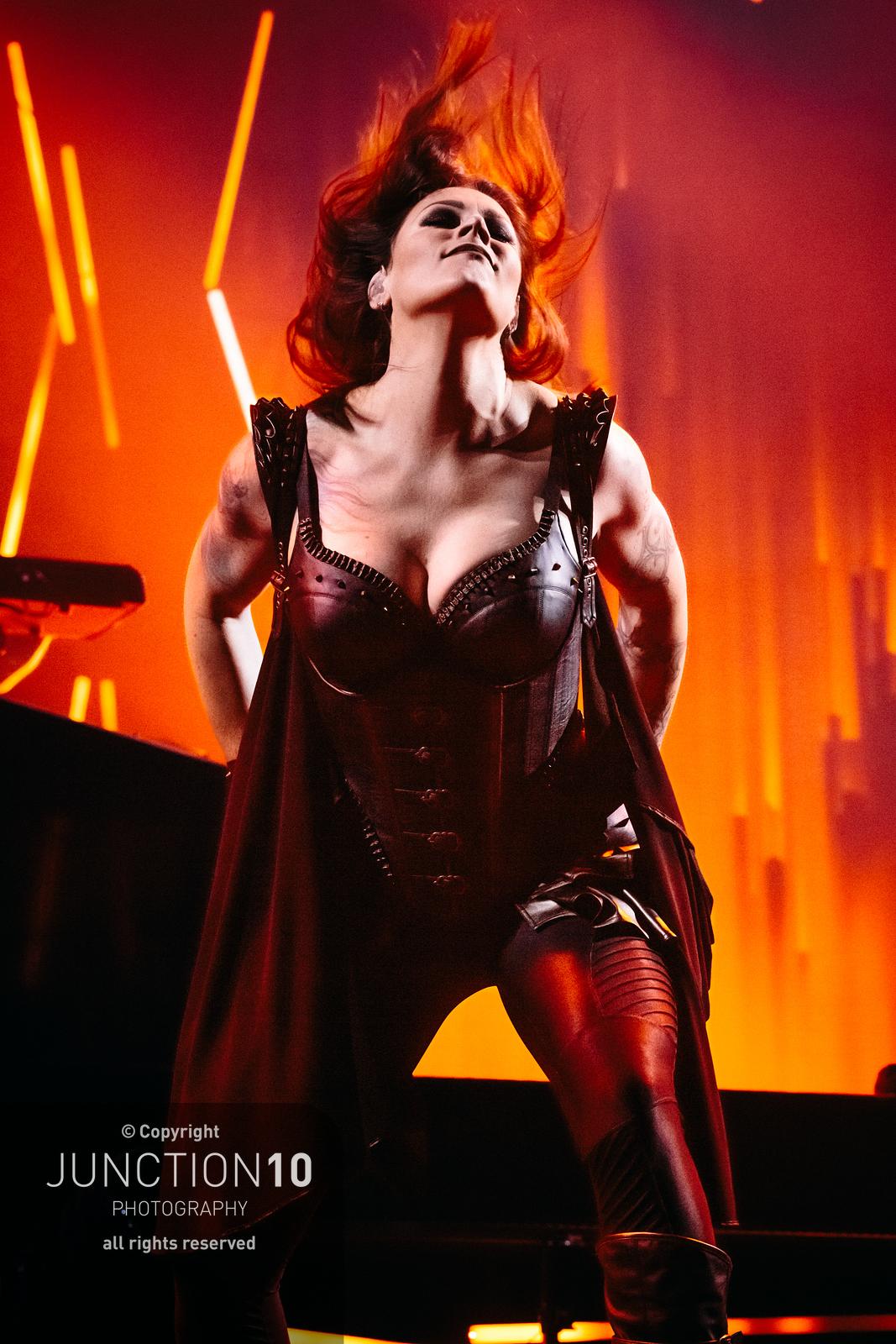 This tour is the band's 11th. They are the biggest act on London label Nuclear Blast Records' roster and have notched up nine albums, from 1997's debut "Angels Fall First", to 2015's "Endless Forms Most Beautiful", (the first with singer Floor Jansen), followed by their current long player, "Human. :II: Nature" from 2020.
Nightwish are the world's biggest symphonic metal band. They sell out stadiums around the globe. Their main composer and keyboard player Tuomas Holopainen is celebrated as an extraordinary composer and versatile songwriter.
Formed in 1996 in Finnish town Kitee, their latest album "Human. II: Nature." contains themes of humanity, nature, and technology and tonight they gave the fans five tracks from that record. * You can see the full set list from the show, further down this page.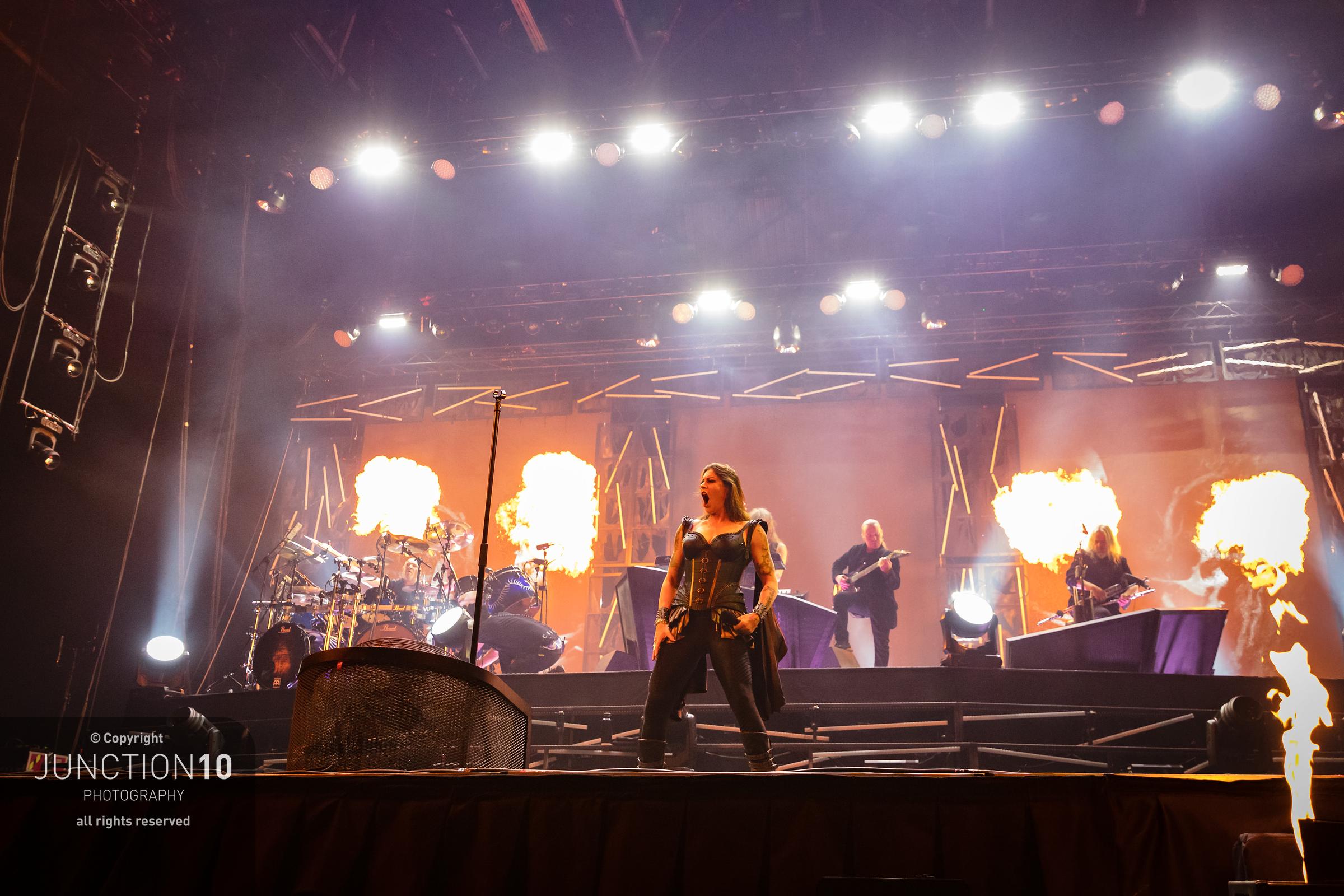 Floor owns the stage, and looks like a fierce warrior stepping straight out of the pages of a superhero comic, in her leather bodice/bustier, long leather boots and flowing locks.
Her three-octave range is on fire; and that reminds me, there's giant flames from the pyrotechnics throughout the 15-song set. I bet the front row on the barrier went home with a tan and no eyebrows!!! A small price to pay for an incendiary performance. (Note to local Health & Safety Executive: I am joking!)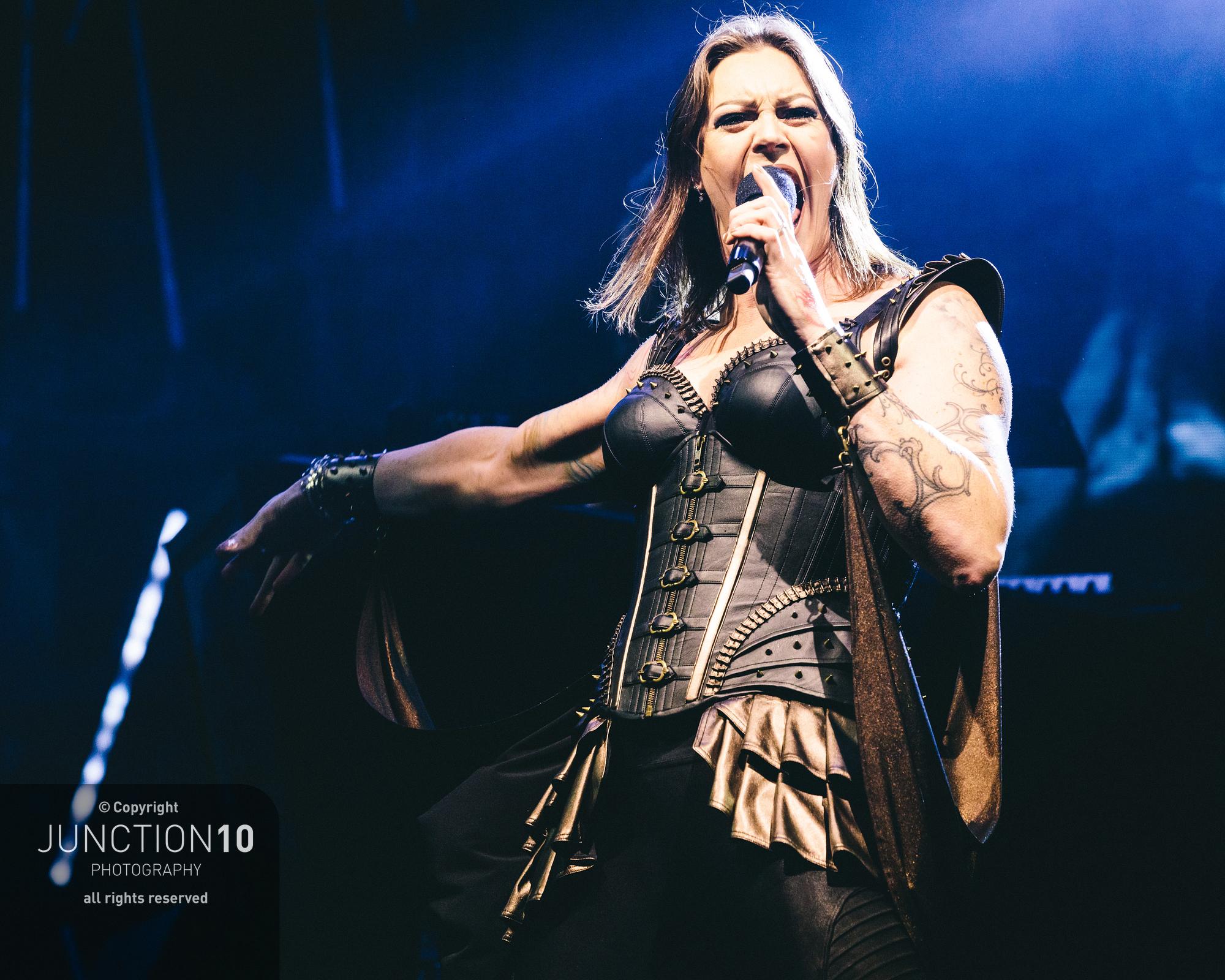 "Tribal" sees the first pyro' blasts of the night. "I Want My Tears Back" is the cue for a giant sing-a-long and is a standout track tonight, one of three from 2004's "Once" album.
Many of the songs tonight are lifted from their two most recent albums, the two albums to feature Floor, and they sling in deep cut "Sleeping Sun" from 1998/1999 album "Oceanborn."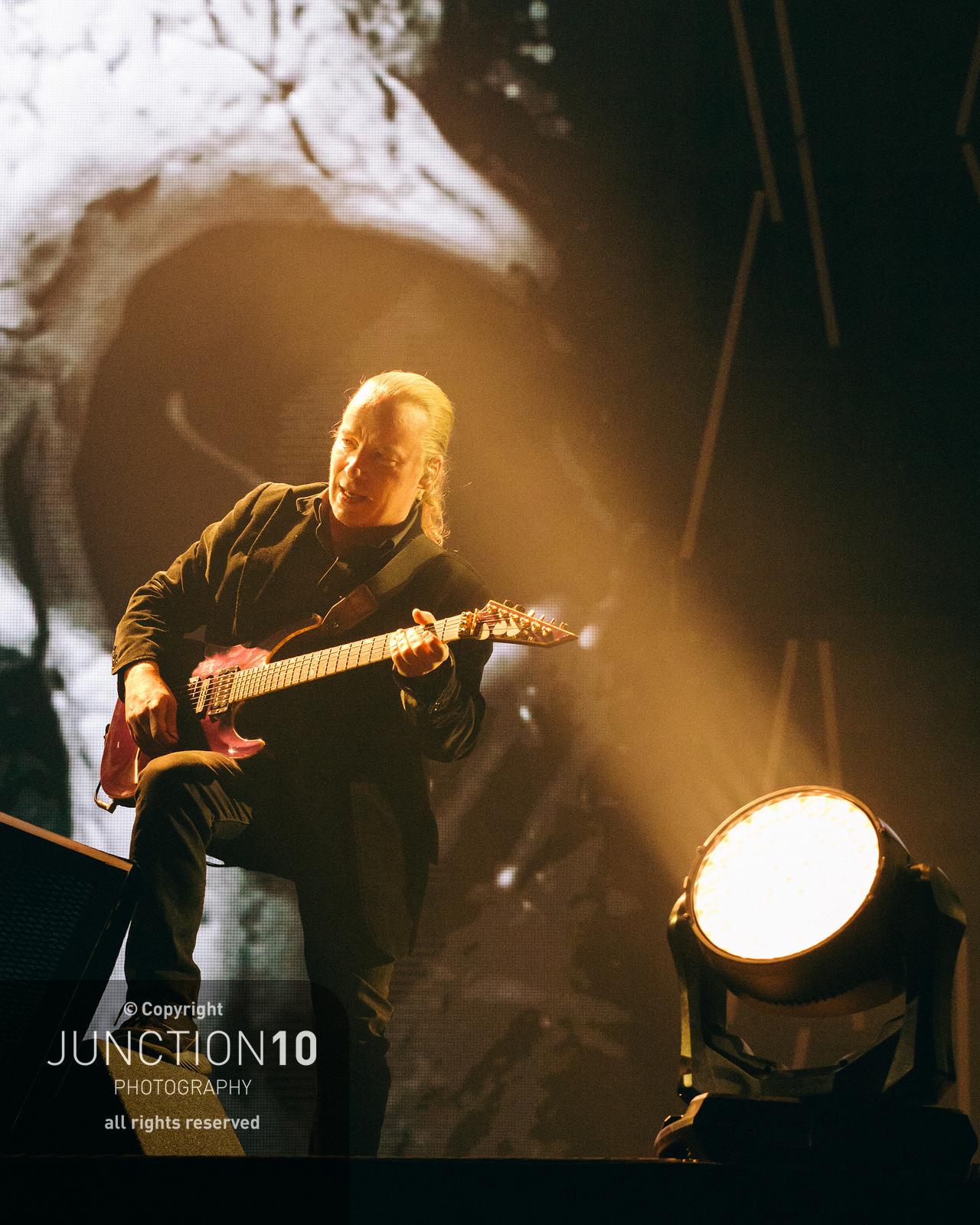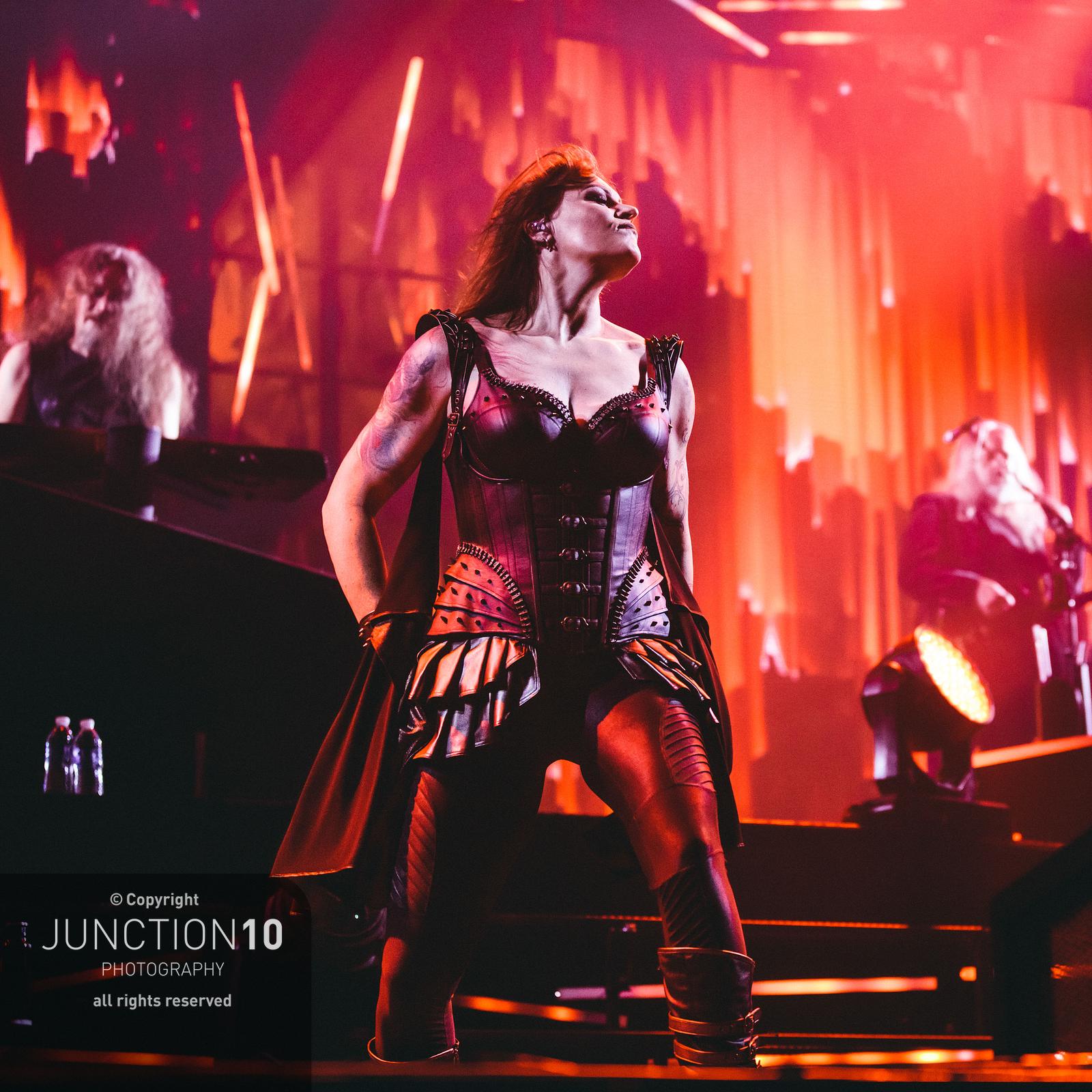 All six members give their all; drummer Kai Hahto, founder member and keyboard wizard Tuomas Holopainen, guitarist Emppu Vuorinen, bassist Jukka Koskinen, Englishman Troy Donockley on a variety of instruments – uilleann pipes, bouzouki, guitars, tin whistle, low whistle and bodhrán (plus backing vocals) – and the amazing vocals and stage presence of Ms. Floor Jansen.
A shivers-down-the-spine moment is Floor's duet with Troy on "How's The Heart" well into the set, which prompts a sea of twinkling lights from a mass of mobile 'phones held in the air. The place is lit up again, like a prematurely erected Christmas tree, for "Ghost Love Score" too.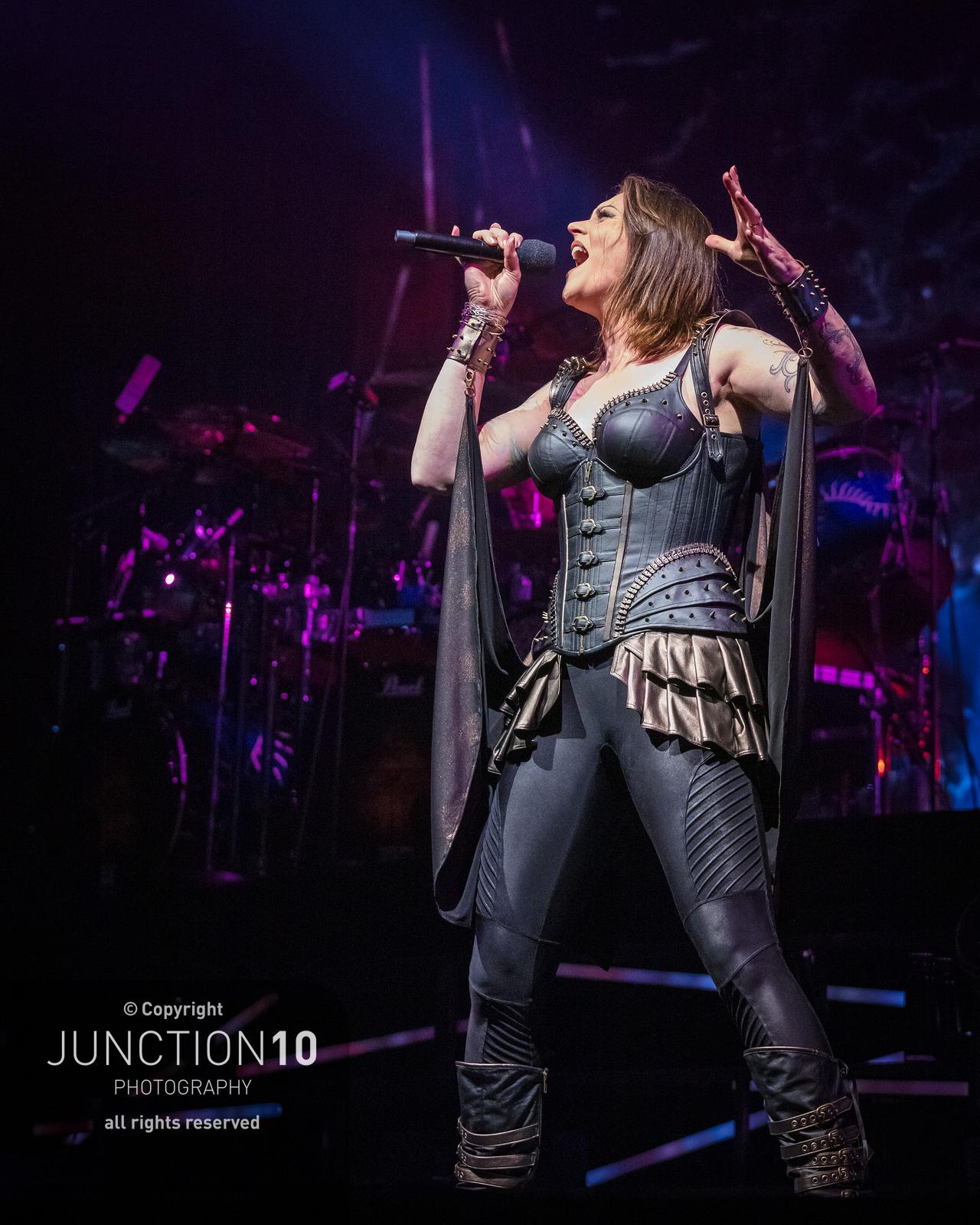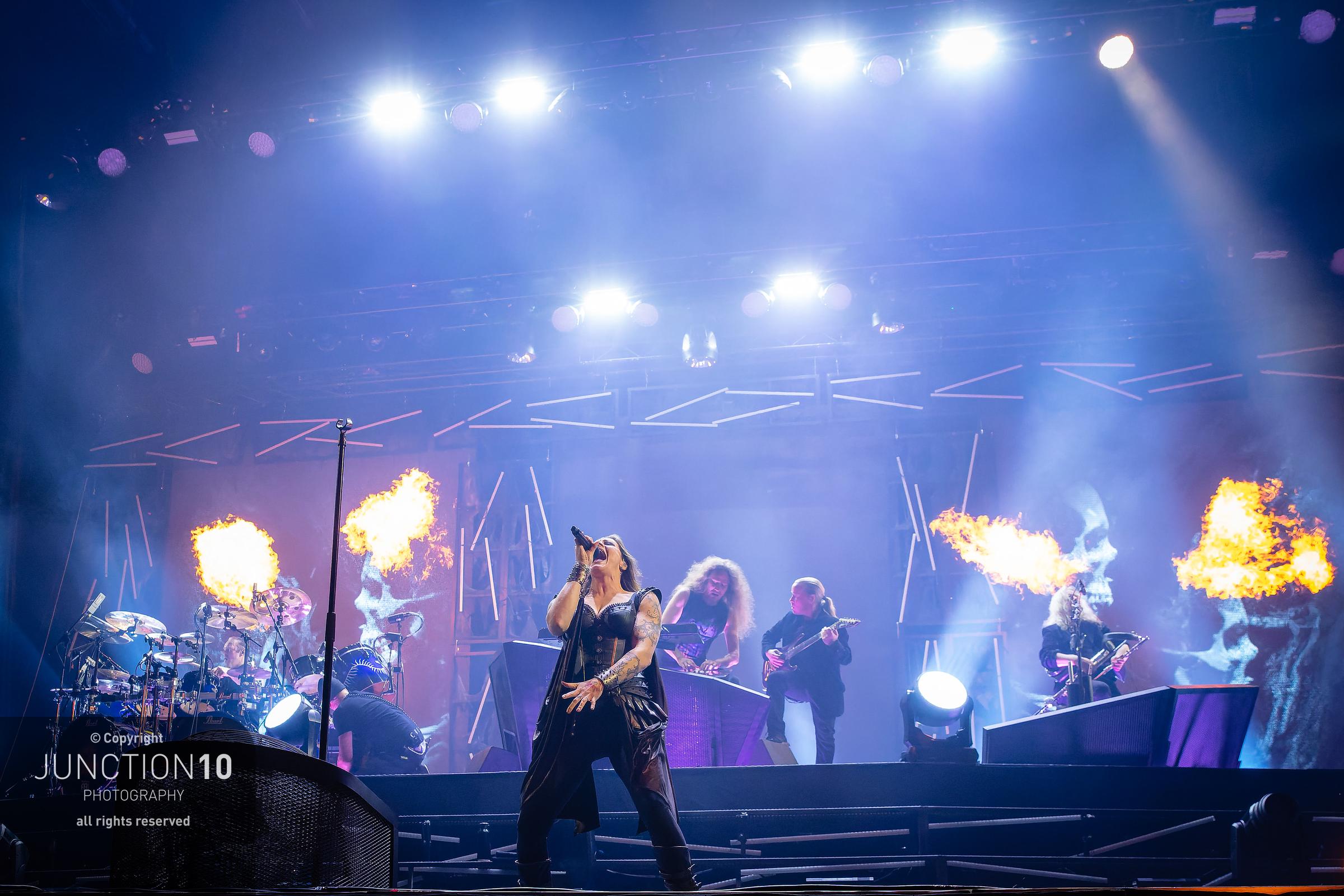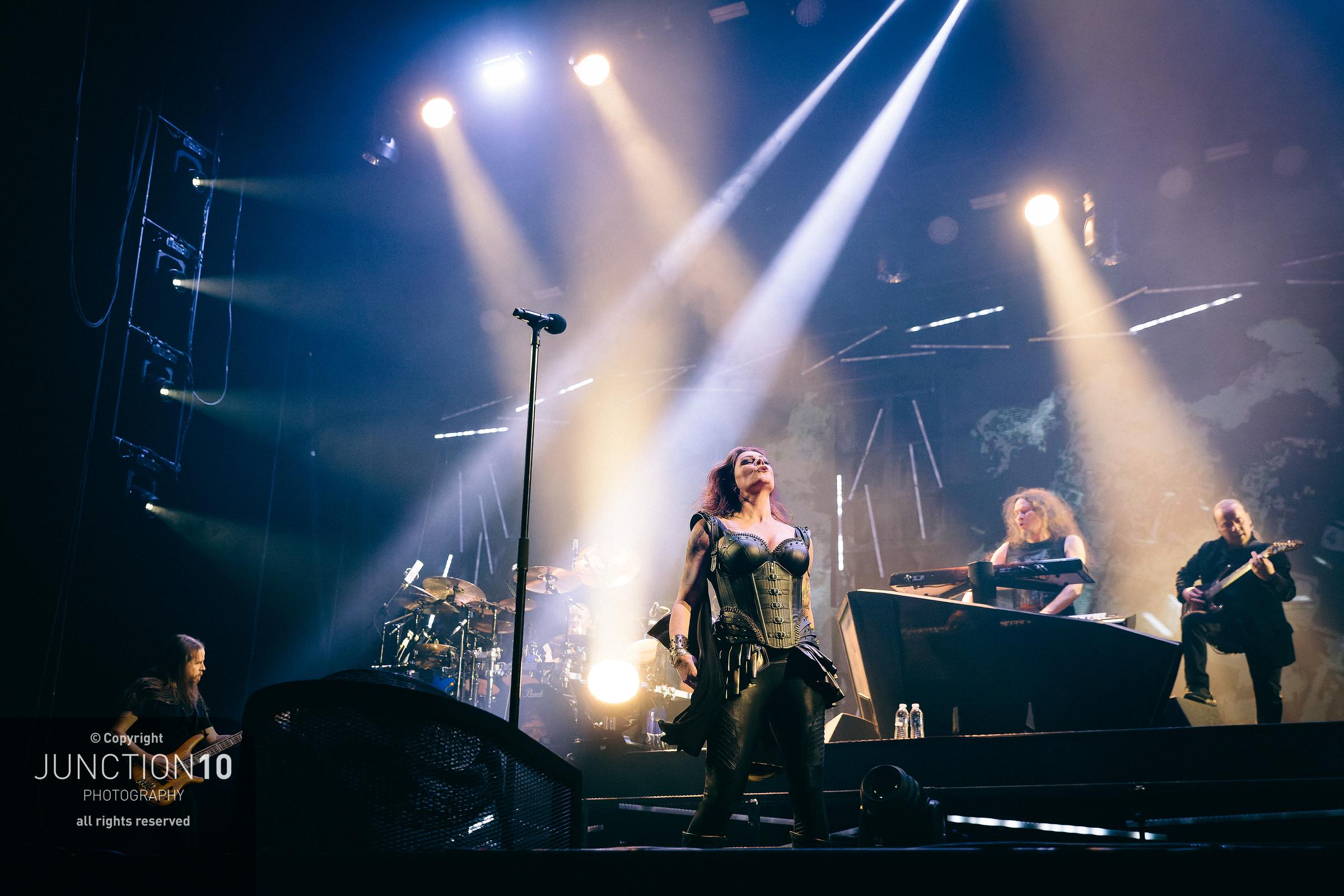 Next up at this arena, "Disney On Ice: Dream Big." Nightwish certainly do – and long may that continue…
---
Nightwish set list – Birmingham 
Noise
Storytime
Tribal
Élan
Dark Chest of Wonders
Sleeping Sun
Harvest
I Want My Tears Back
Nemo
How's the Heart?
Shoemaker
Last Ride of the Day
Ghost Love Score
The Greatest Show on Earth
All the Works of Nature Which Adorn the World: Ⅷ. Ad Astra

---
---
---
Beast In Black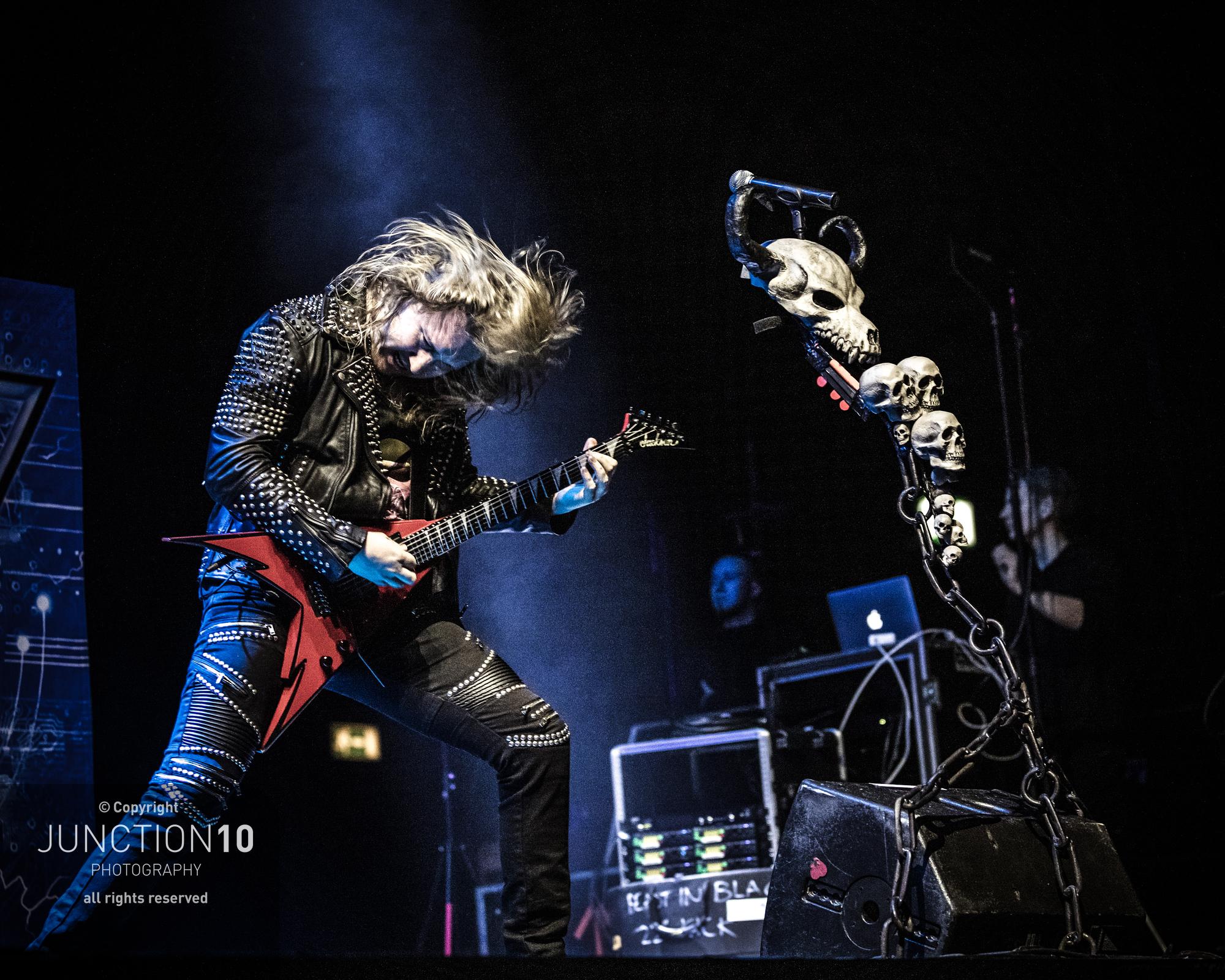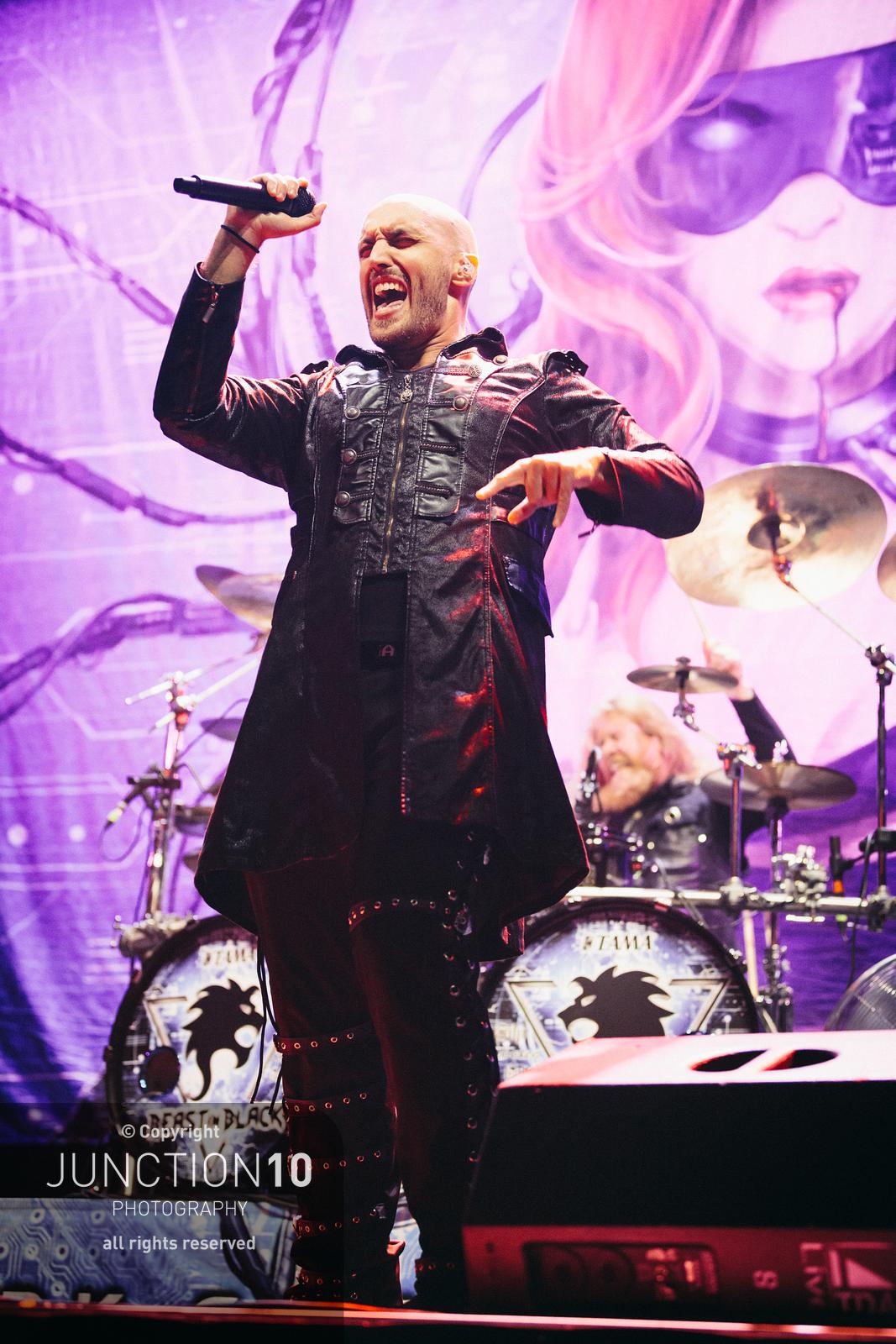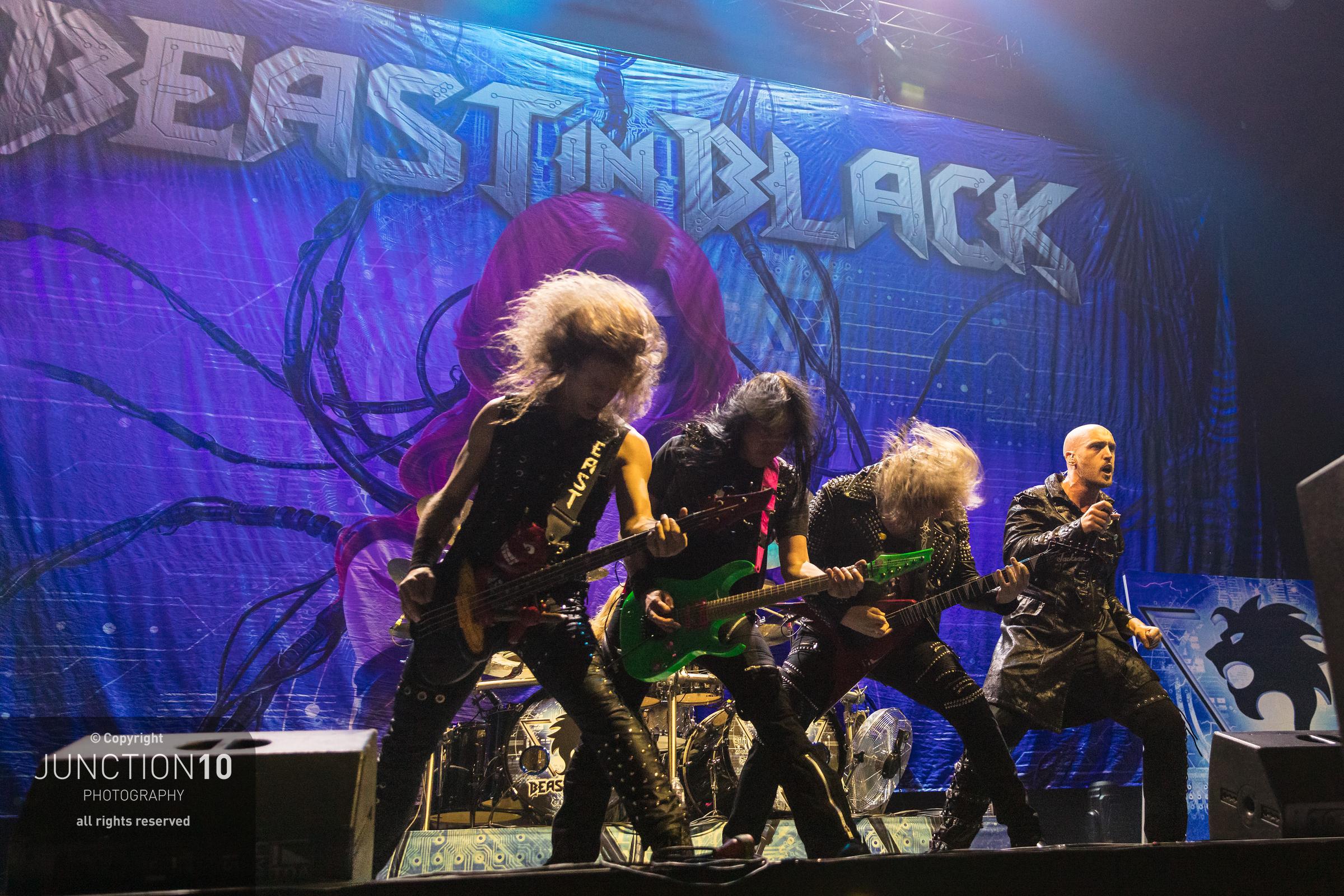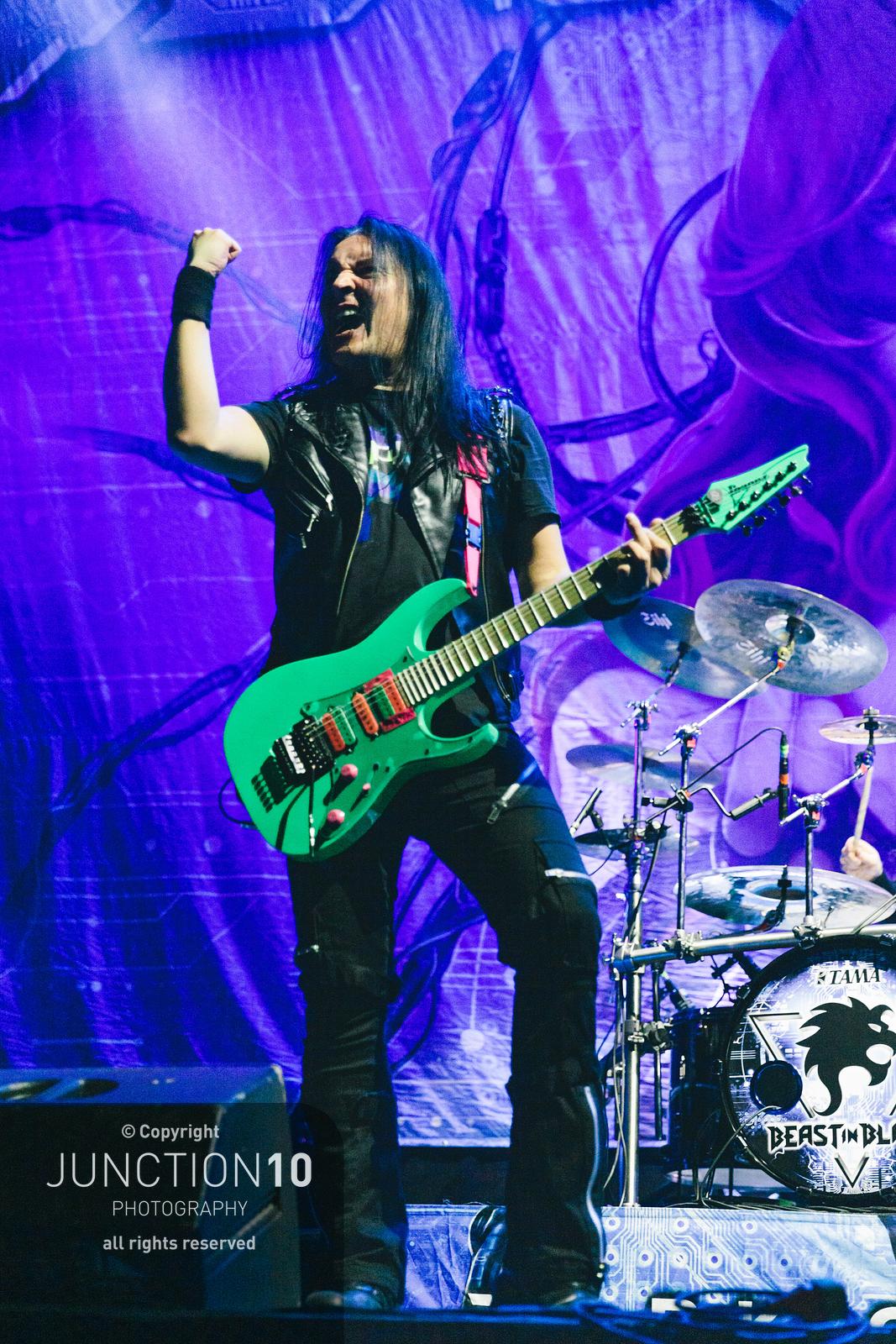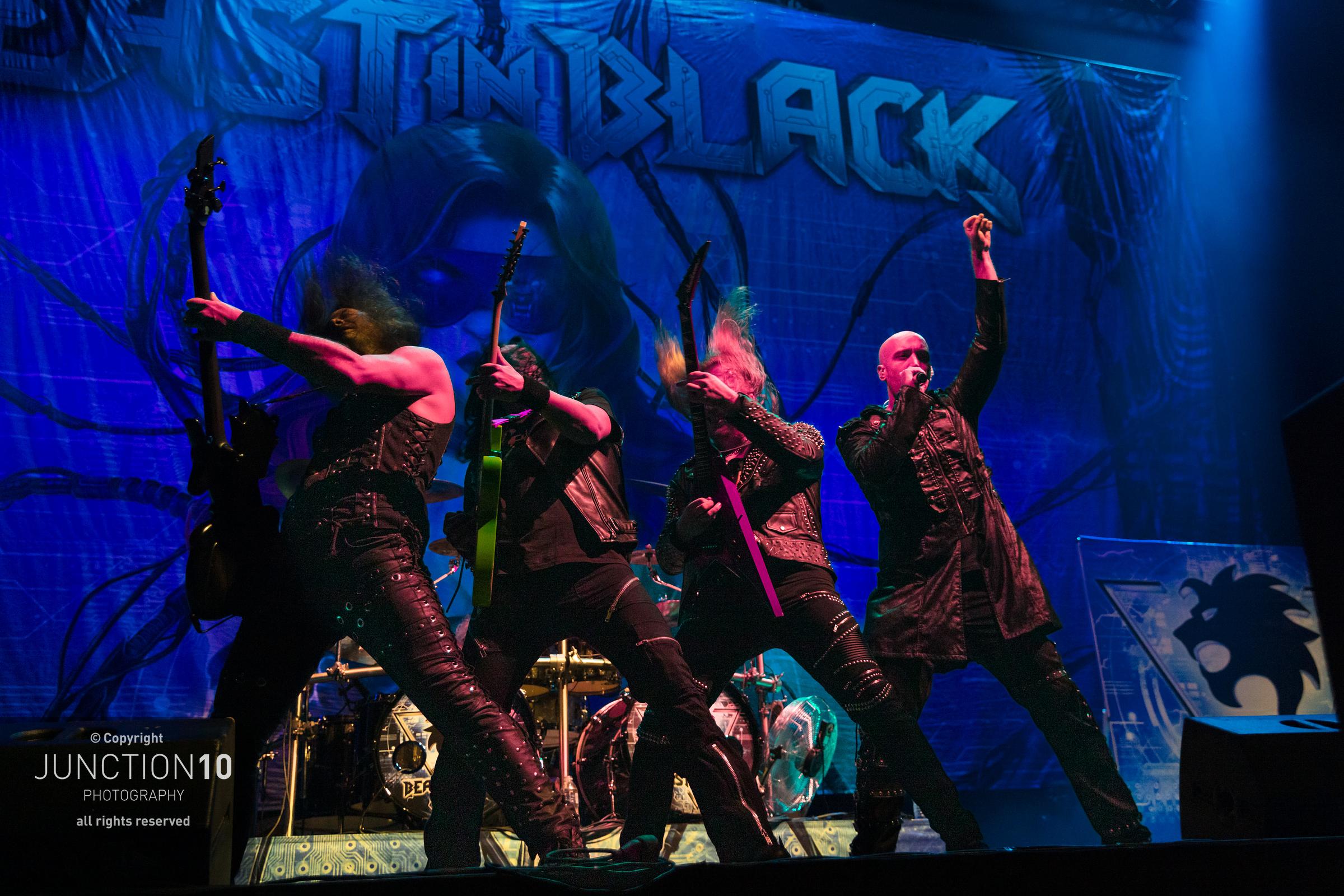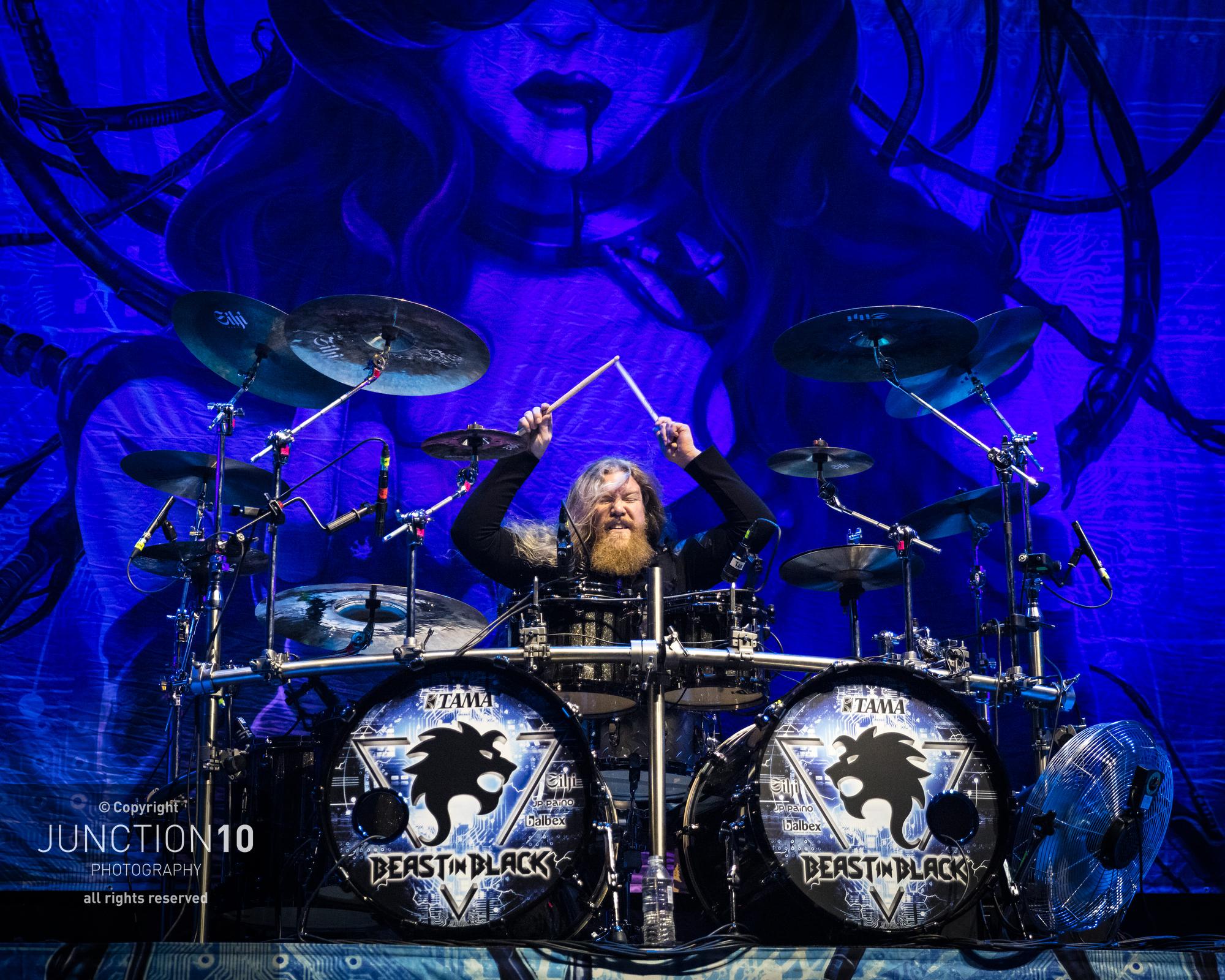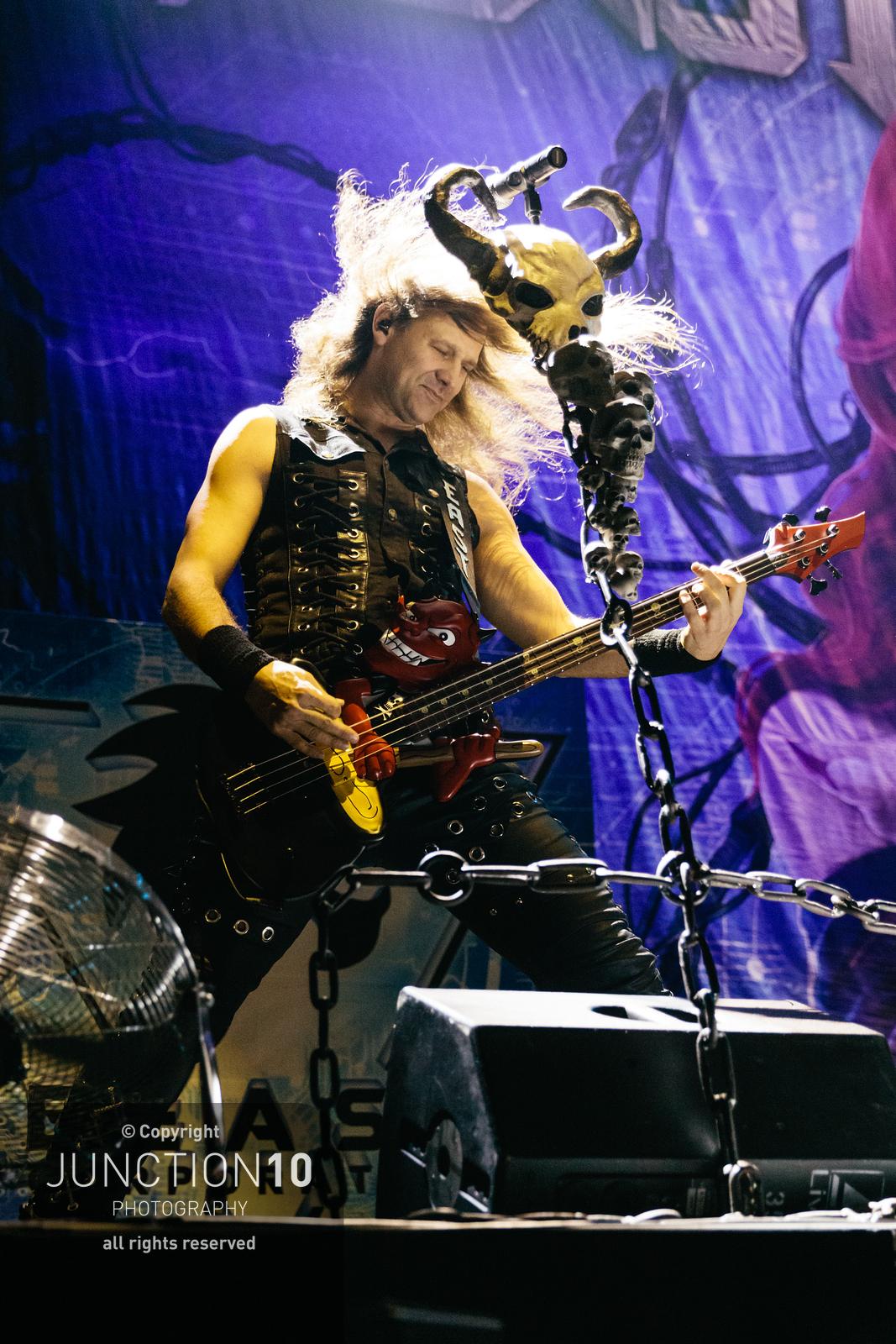 ---
---
---
Photos: Jason Sheldon
Words: Christopher Weston