Acting legend Kiefer Sutherland and his band brought some Hollywood sunshine with them on a chilly, wet Tuesday night in November, to grace the stage at the 02 Institute for a sparkling set of fine country/Americana and rock and roll.
Sixth date on a 13-show UK tour – which opened in Glasgow and closes on 9th November in Manchester – just under the 2,000 capacity in tonight to catch the star of "24", "The Lost Boys", "Stand By Me" and "Young Guns" among many other movies and TV shows Kiefer has starred in over a long and successful career.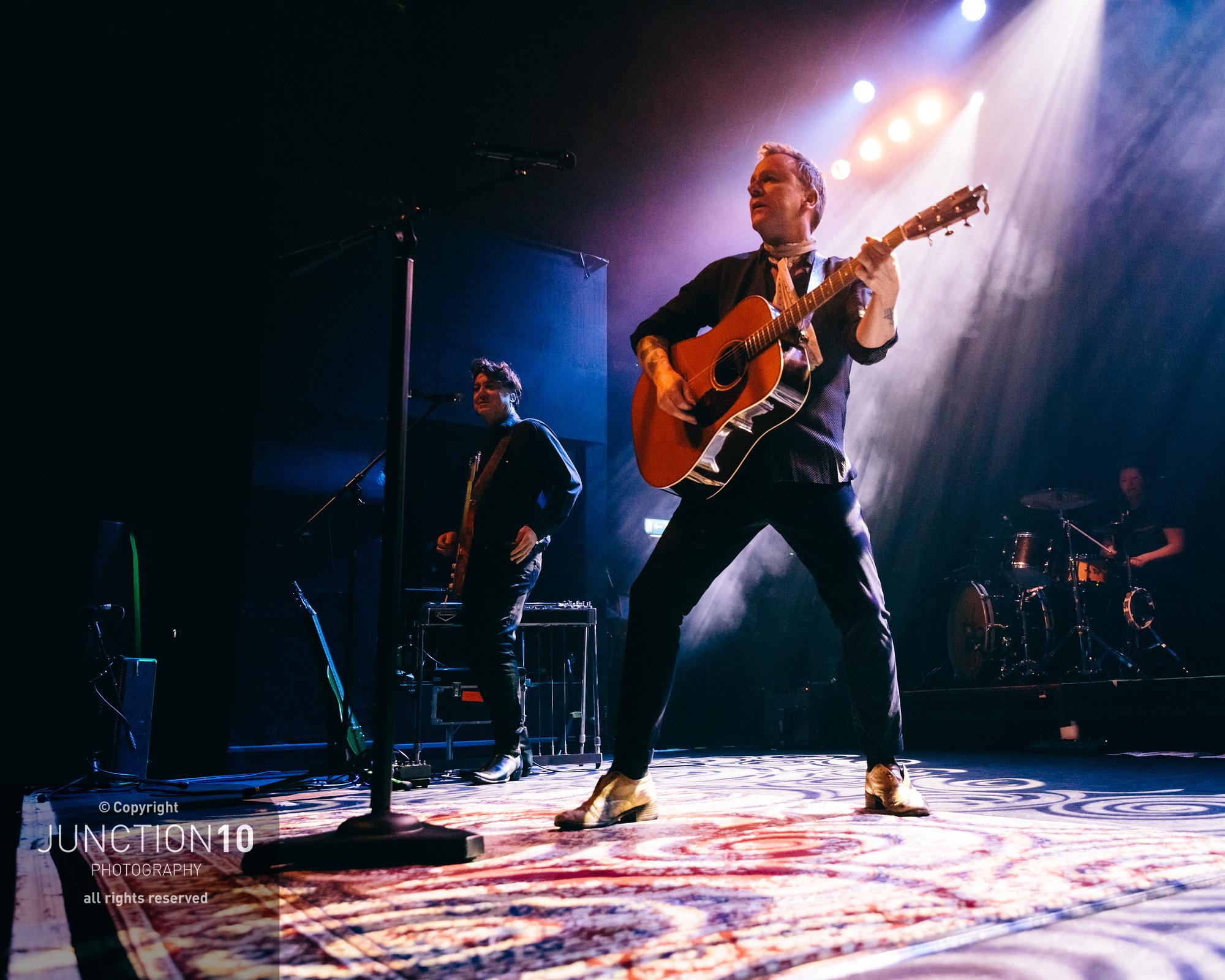 Acting is in his DNA of course, as son of the wonderful Donald Sutherland. But music is no hobby for Kiefer, he is deadly serious about it and his three albums thus far are testament to that fact, as are major tours and festival appearances that have won him widespread praise.
"Bloor Street" is his latest album which dropped earlier this year (2022). Songs from all three records feature in his 19-song set, two of which are saved for the encore.
But before the main man steps foot onto the 02 Institute stage, a venue he has played on a previous tour, we have a classy set from five-piece Cheshire country outfit Fine Lines, with a certain TV and radio broadcaster Mark Radcliffe sat behind the drum kit, donning sunglasses and baseball cap. Great to see him doing his thing after treatment for cancer.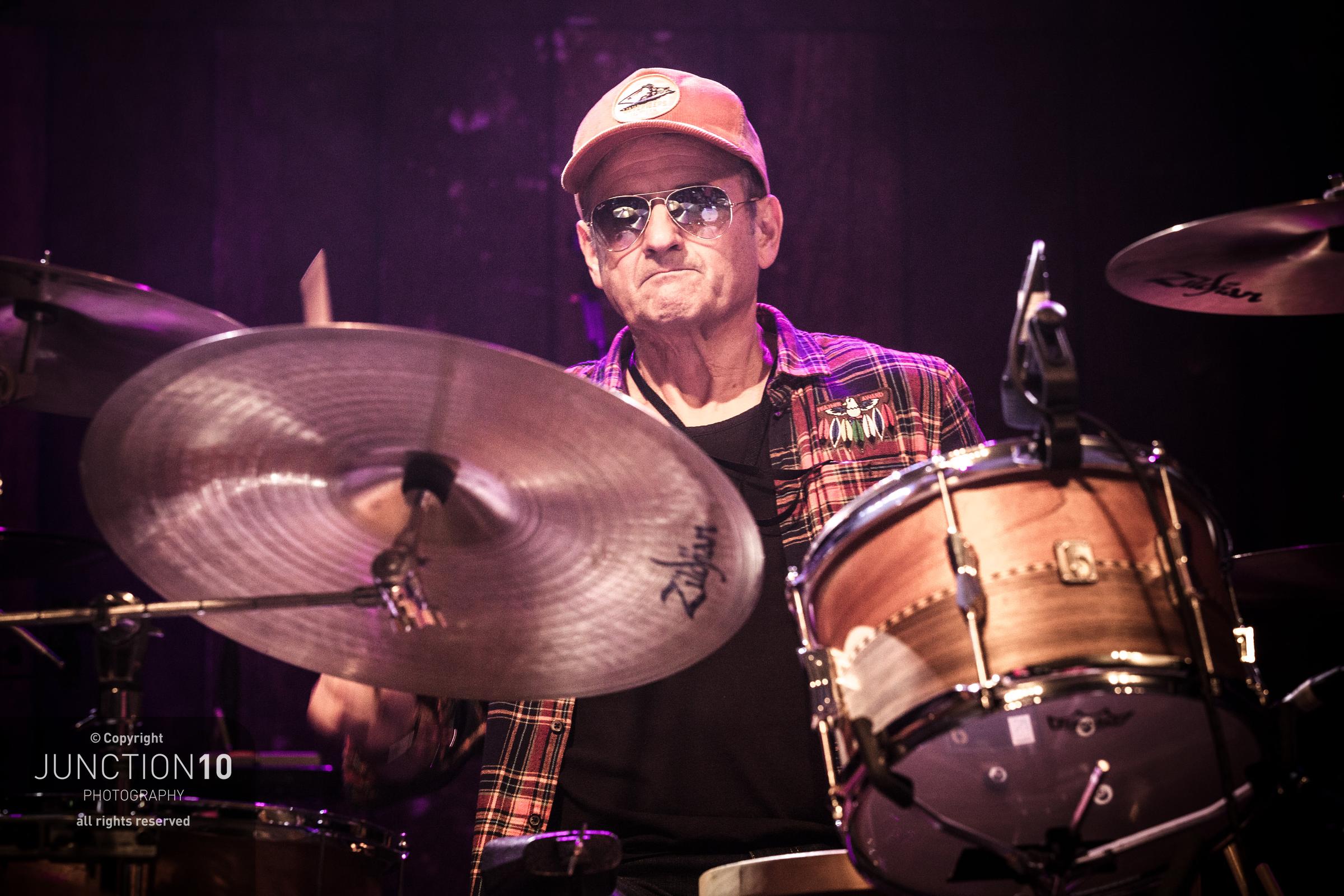 Formed in 2016, fronted by Dave Boardman, sharing vocals with Zoe Blythe joined by Emily Doggett (fiddle), Alex Berry (bass) and Mark Radcliffe (drums). They usually have  keyboard and organ player Gary O'Brien in the line-up, but he was absent tonight.
They played a short set of songs from their current album "Gaslight Roses" (mostly penned by Boardman and Radcliffe), and from their 2017 debut album, "Hour Of Need", including the current single "On The Town" – the audience voted them a good fit for opening act for Kiefer and his band, with very enthusiastic applause and calls for more. Well worth checking out.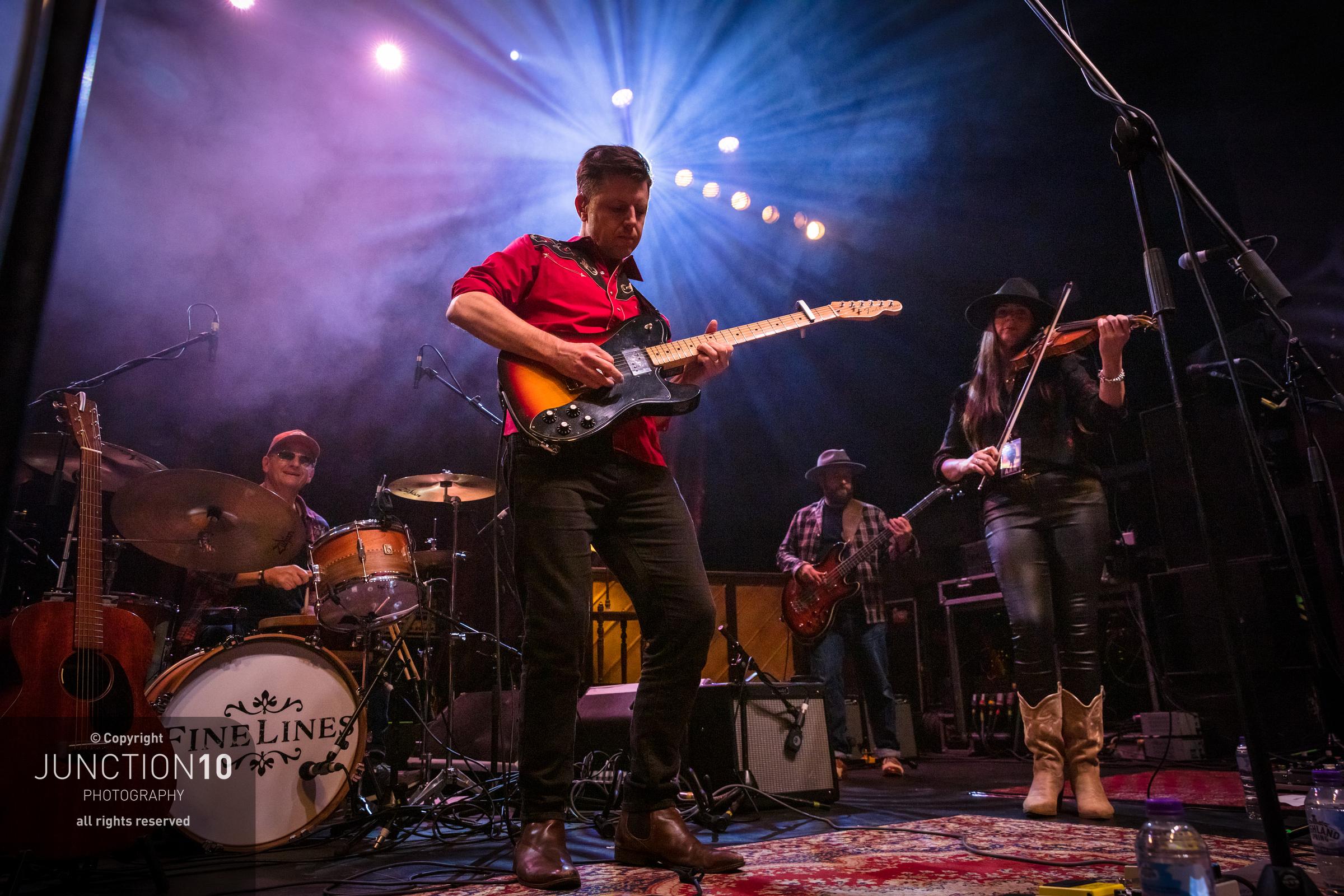 The stage set for Kiefer and his six-piece band recreated a typical granny's front room, with low warm lighting, table lamp, chair and hat stand. Gone is the hat he has worn on previous tours and festival appearances.
Kicking things off with a new uptempo song, "Ole' Lonely Life" before a single from six years ago, "Can't Stay Away", which some of the audience knew and shouted out their approval of that choice early in the set.
Kiefer played acoustic and electric guitar and of course, took on lead vocal duties. Very relaxed and in his comfort zone and good chemistry between him and the other players. He chatted about the background to the songs and has a likeable manner about him; very chilled and very genuine.
No brash, "I am a Hollywood star". It is obviously all about the music for Mr S tonight and he seems sincerely grateful to have folk come out to hear his music.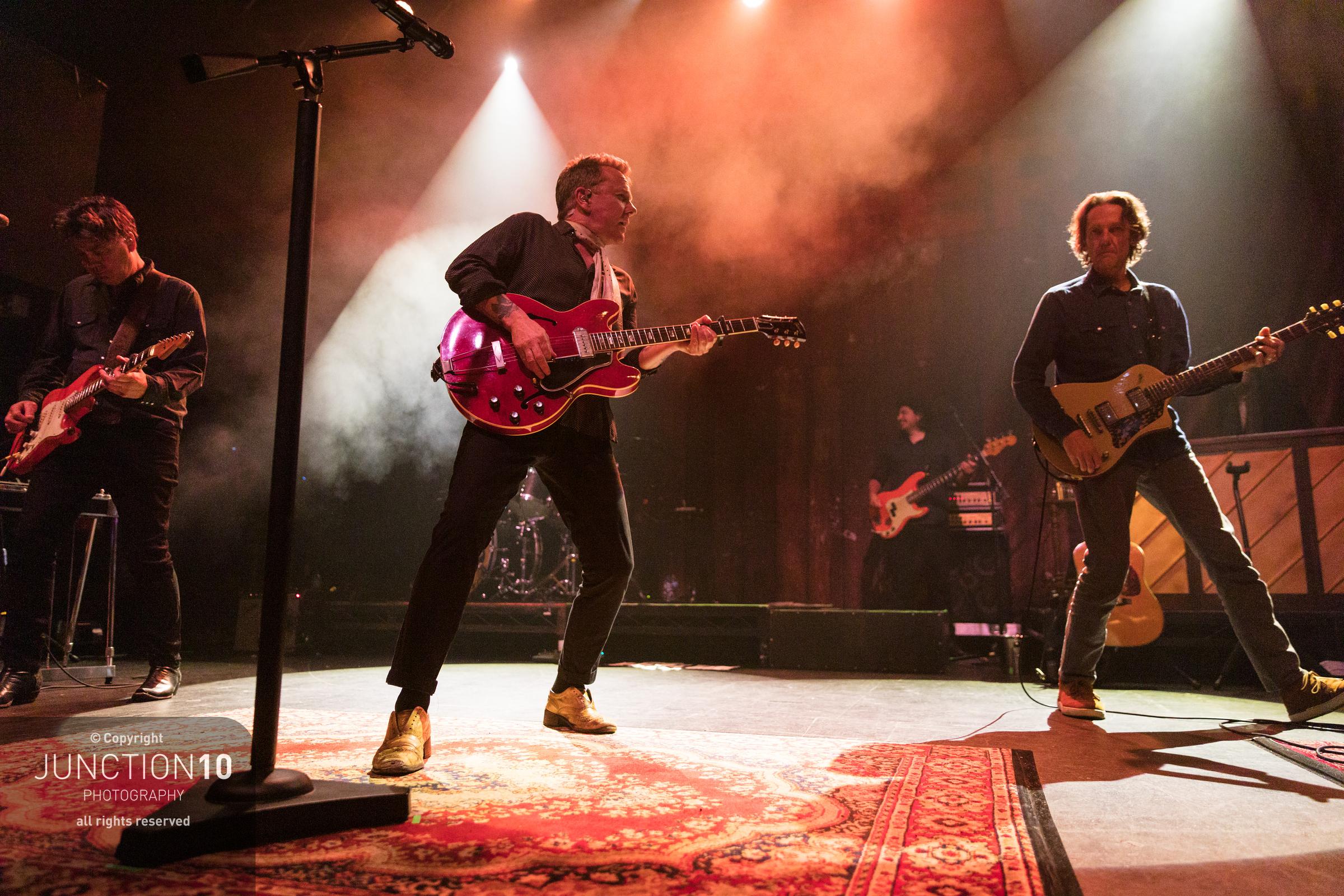 Third song, "Chasing The Rain" – the name of this tour – can be heard below via the official video. It's got that Tom Petty feel about it; and in the set tonight he pays tribute to the late Petty (an obvious influence) with two covers, "Ways To Be Wicked" and the fabulous "Honey Bee".
His band really digging in and proving they are not just a backing band to a film star. These guys are bad ass.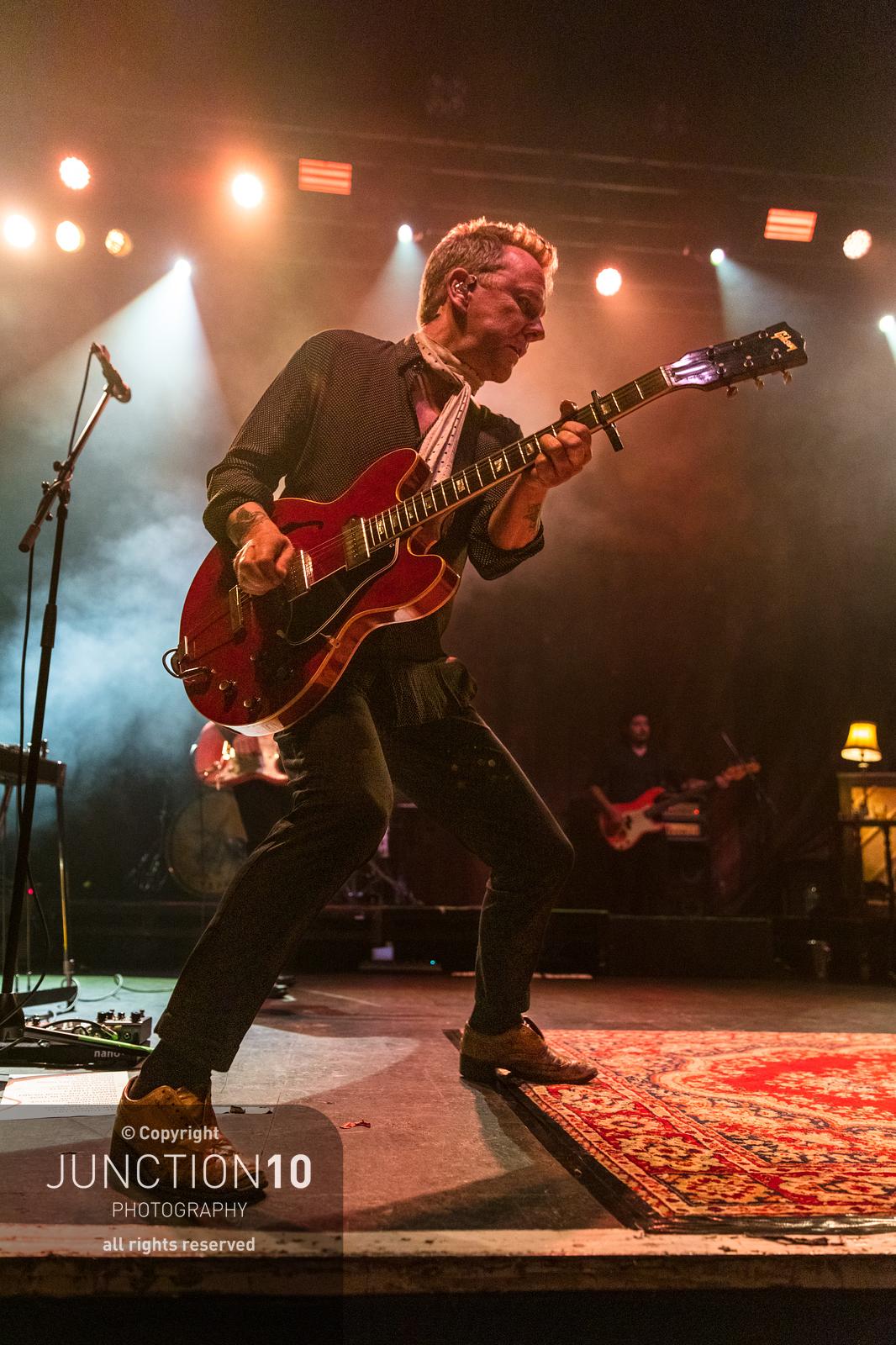 A lot of his songs are autobiographical such as "County Jail Gate", in which Kiefer writes about his experiences of serving a seven-week jail term some years ago for DUI, and the title track of his latest album, "Bloor Street", where he writes about his home town of Toronto and the street he grew up on.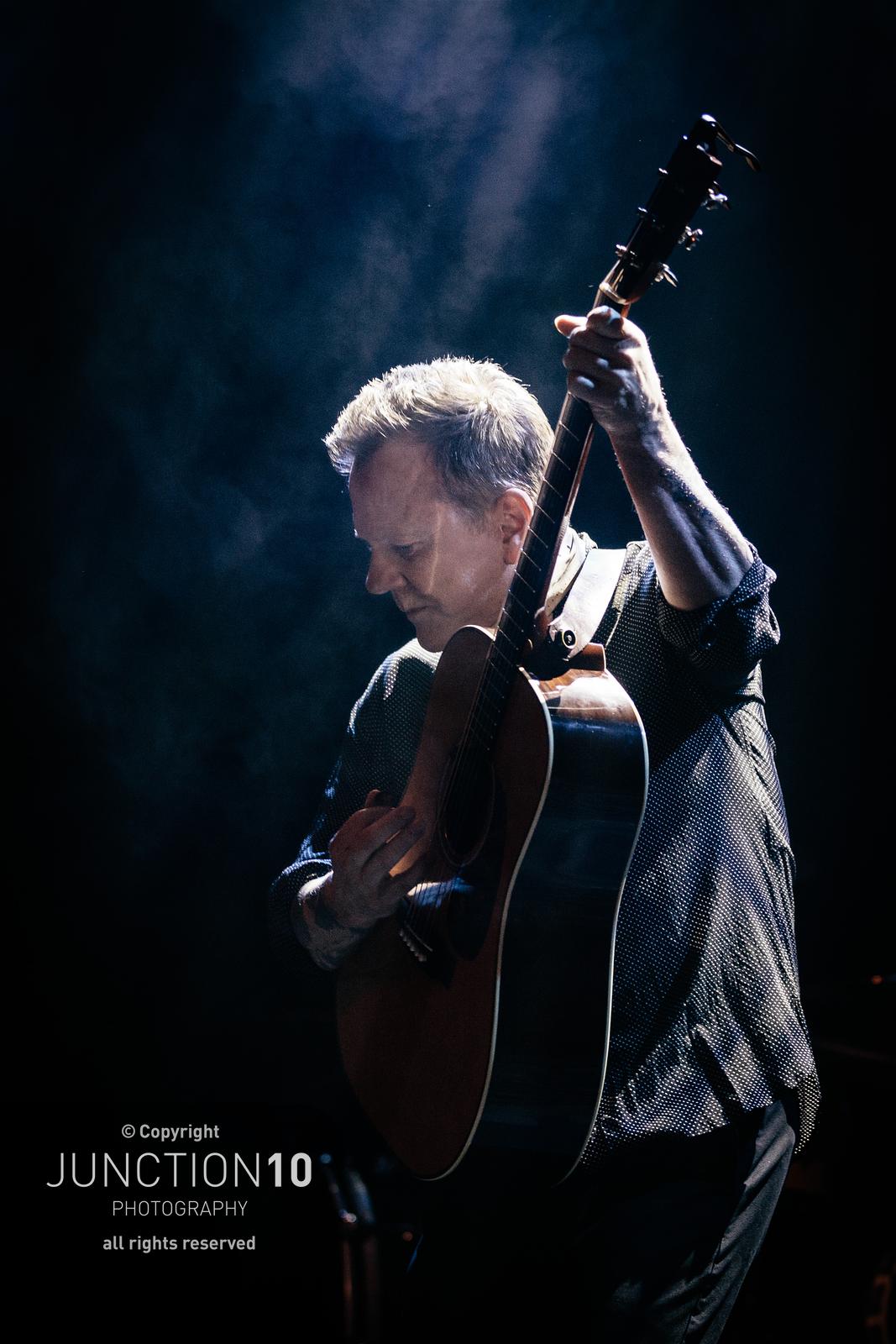 A third cover in the set, Patty Loveless's "Blame It on Your Heart" is a high spot for many; country folk at its best. But while his covers may be sparkling, his song writing is not to be sniffed at. Nor his vocal prowess.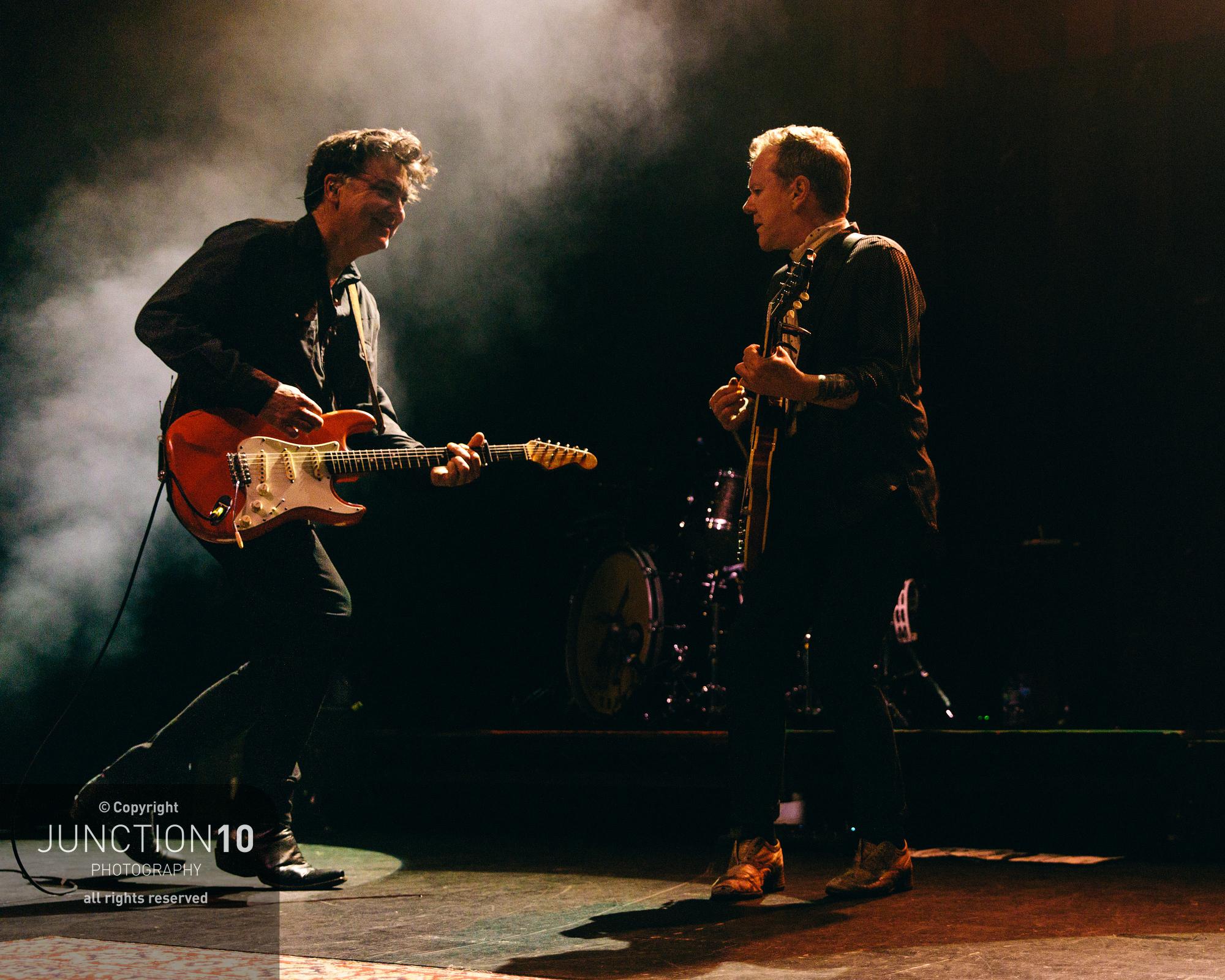 The man sure can play a geetarr too. There are other movie and TV stars who decide to take on a side hustle of music who cannot say the same. Mentioning no names!
But there were three superb guitarists on stage tonight. Kiefer, Marc Ford and Doug Pettibone. Doug has worked with some big names including  Norah Jones and John Mayer.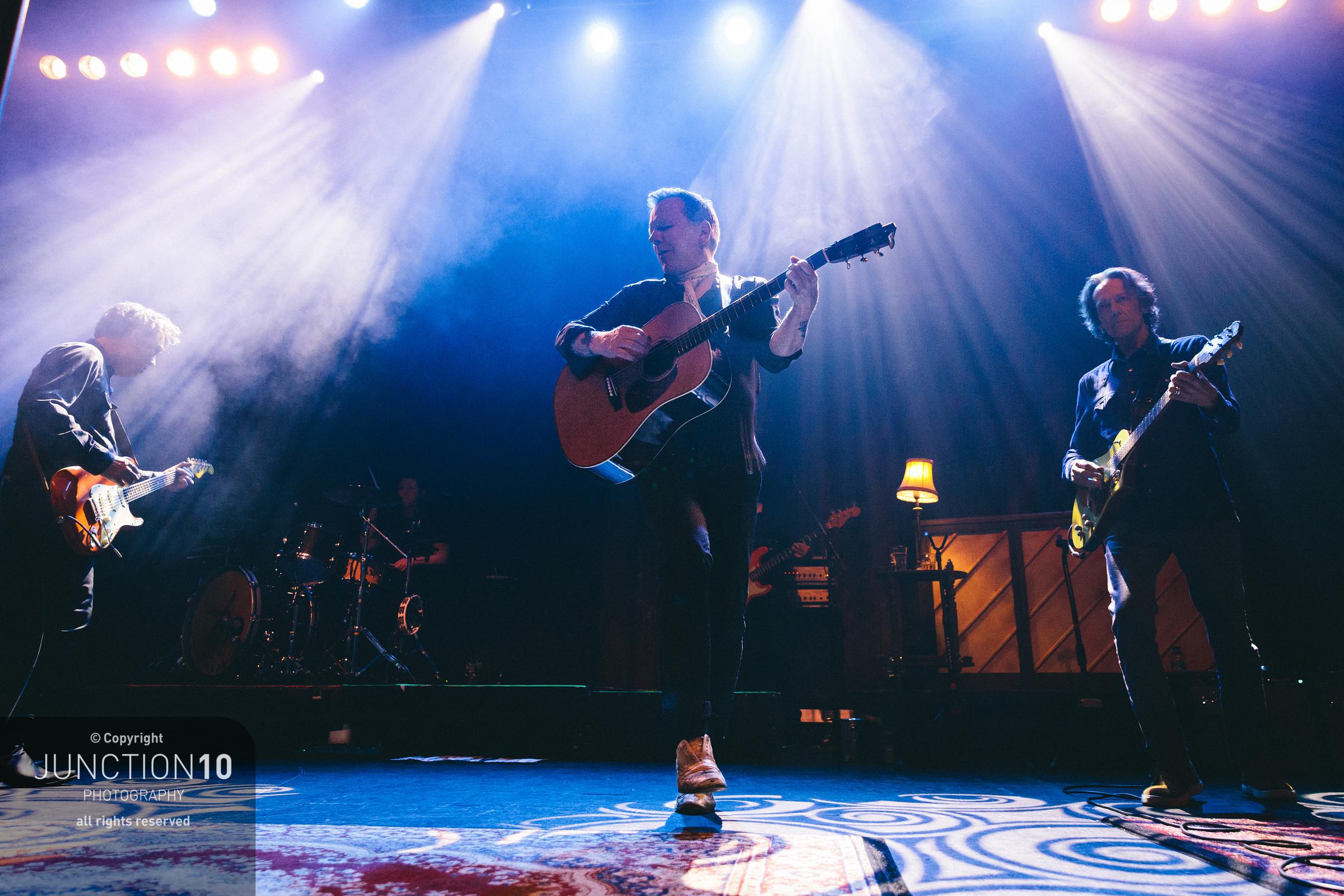 Kiefer writes about, and talks about, drinking a fair bit. A former "hell raiser" who has seemingly mellowed in his more mature years.
From his jail-time song "County Jail Gate" to the excellent "This is How It's Done", where he sings about his first time in a bar as a teenager.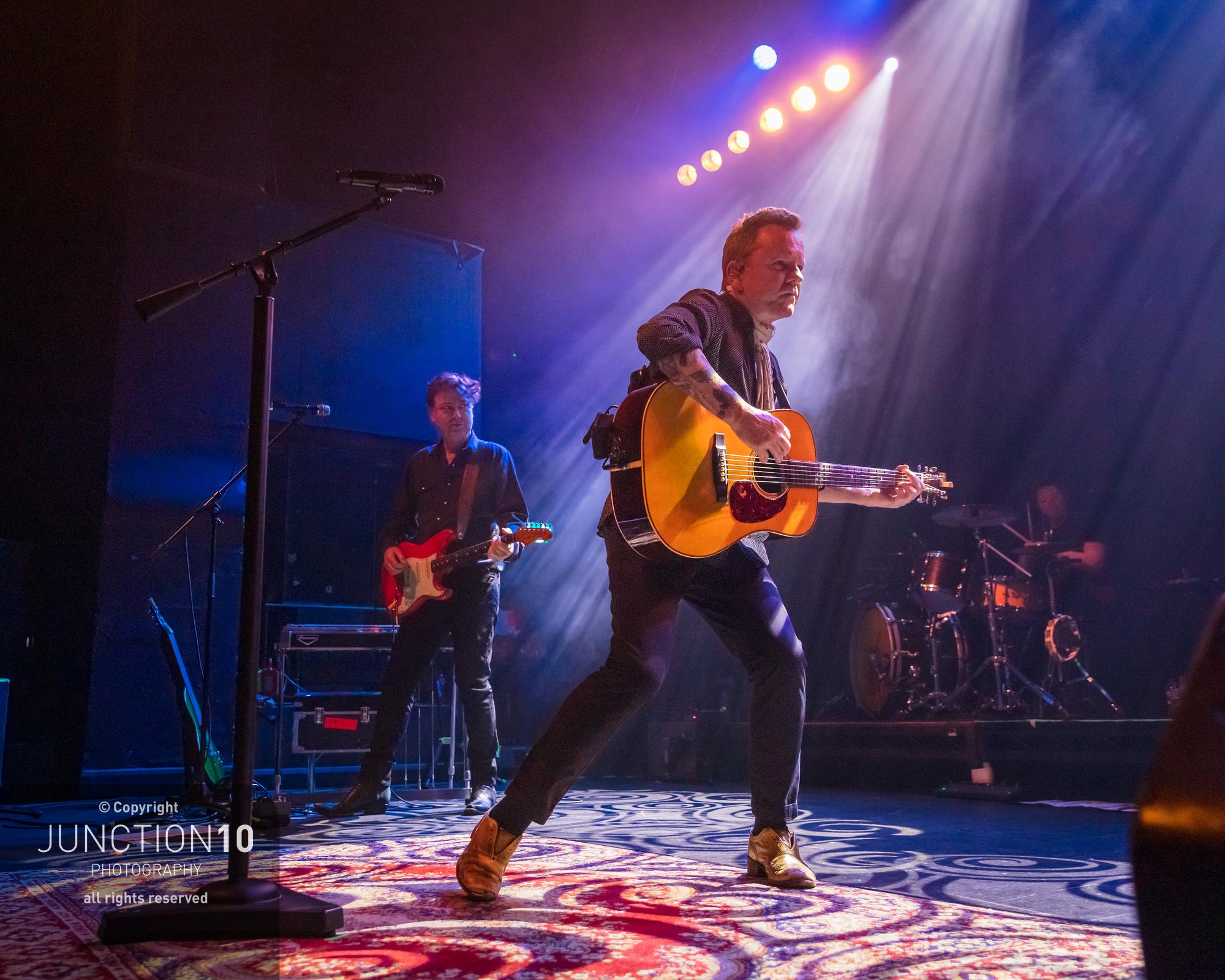 The deserved two-song encore starts with "Friday Night" and closes proceedings with Kiefer shedding his guitar for "Agave".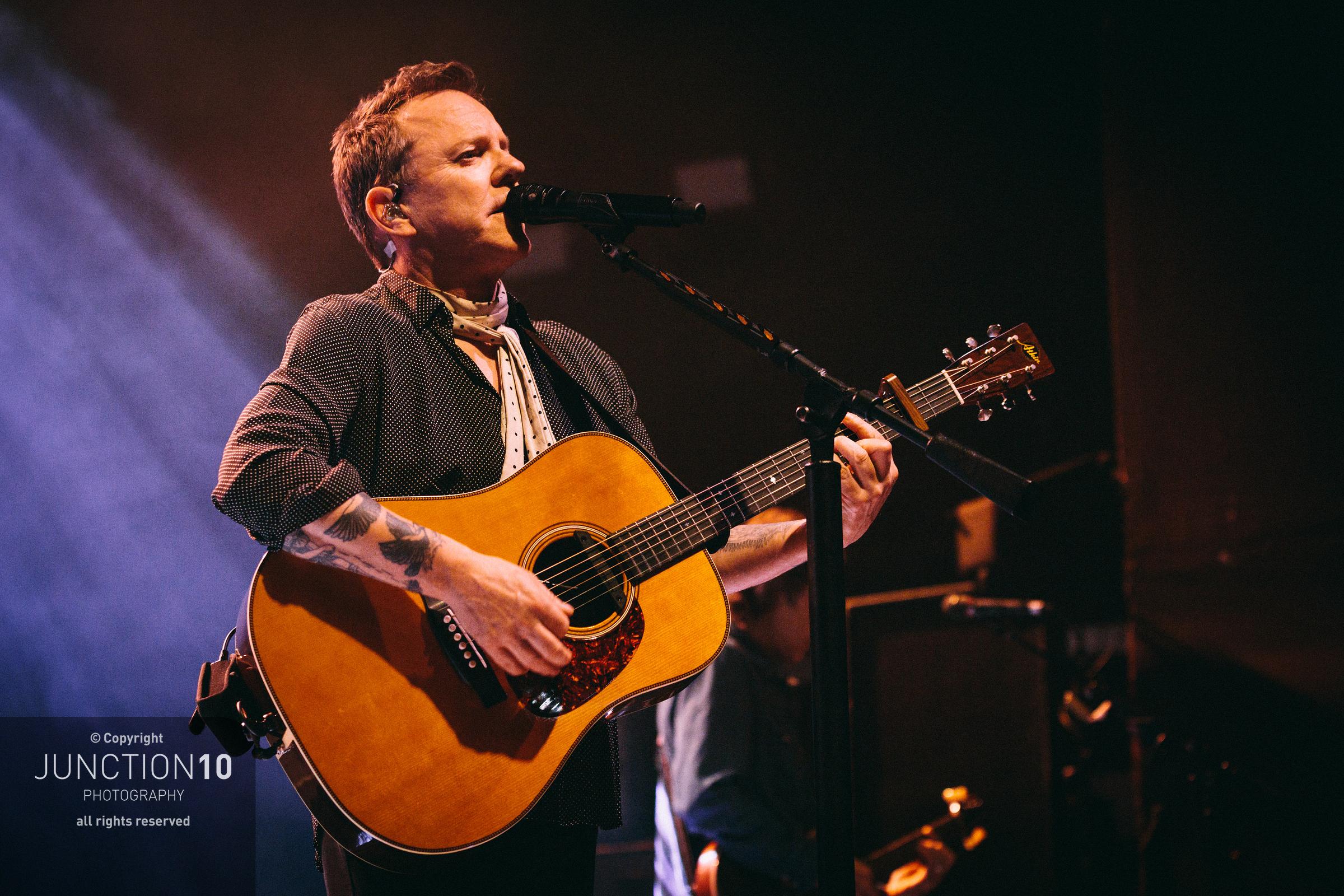 This film star is most certainly no 'lost boy' on stage with a guitar strapped to his chest. With his table lamp, rug and a shit-hot band around him, this Hollywood star is right at home on the road and on this stage doing his thing – and without the need to shout "cut".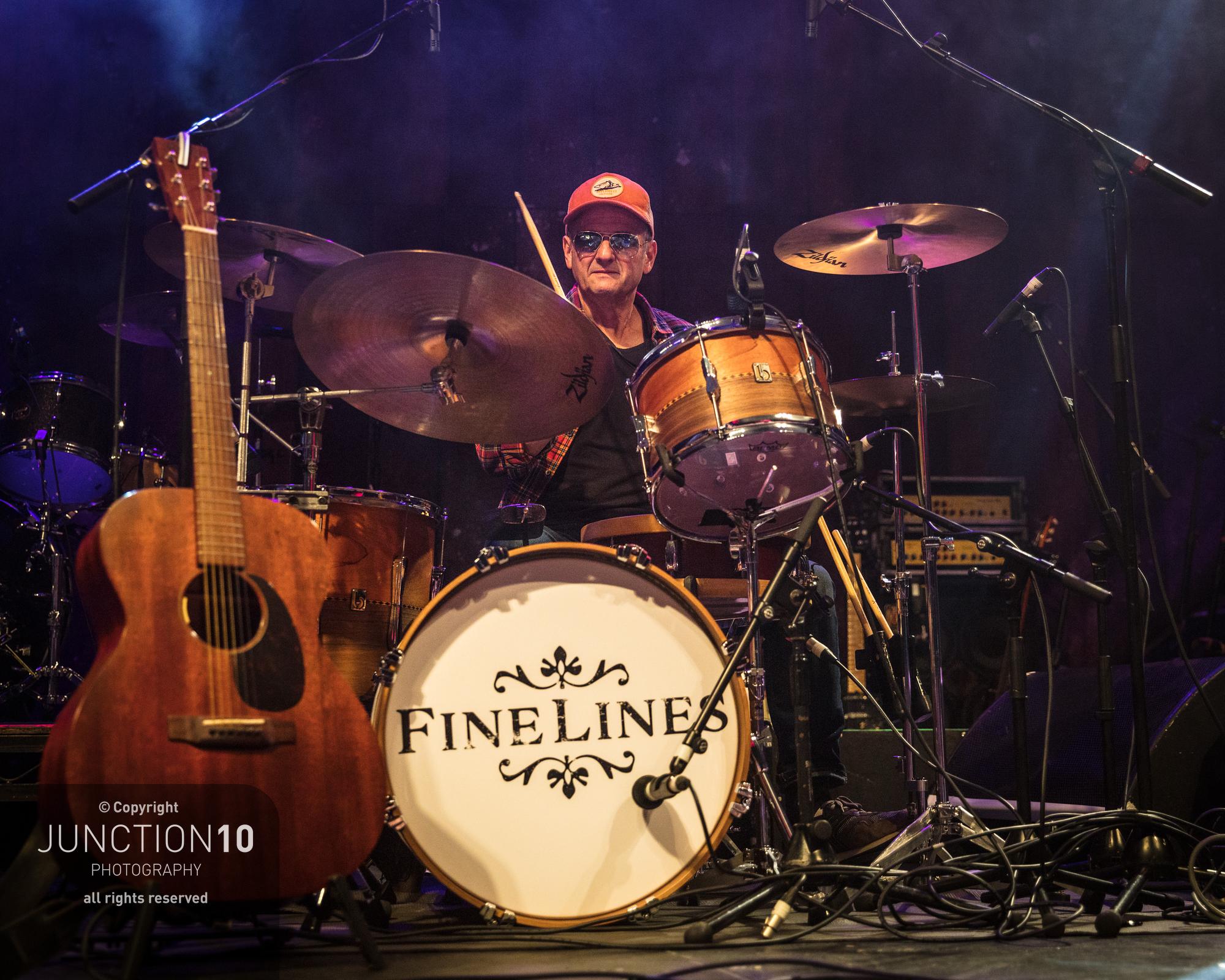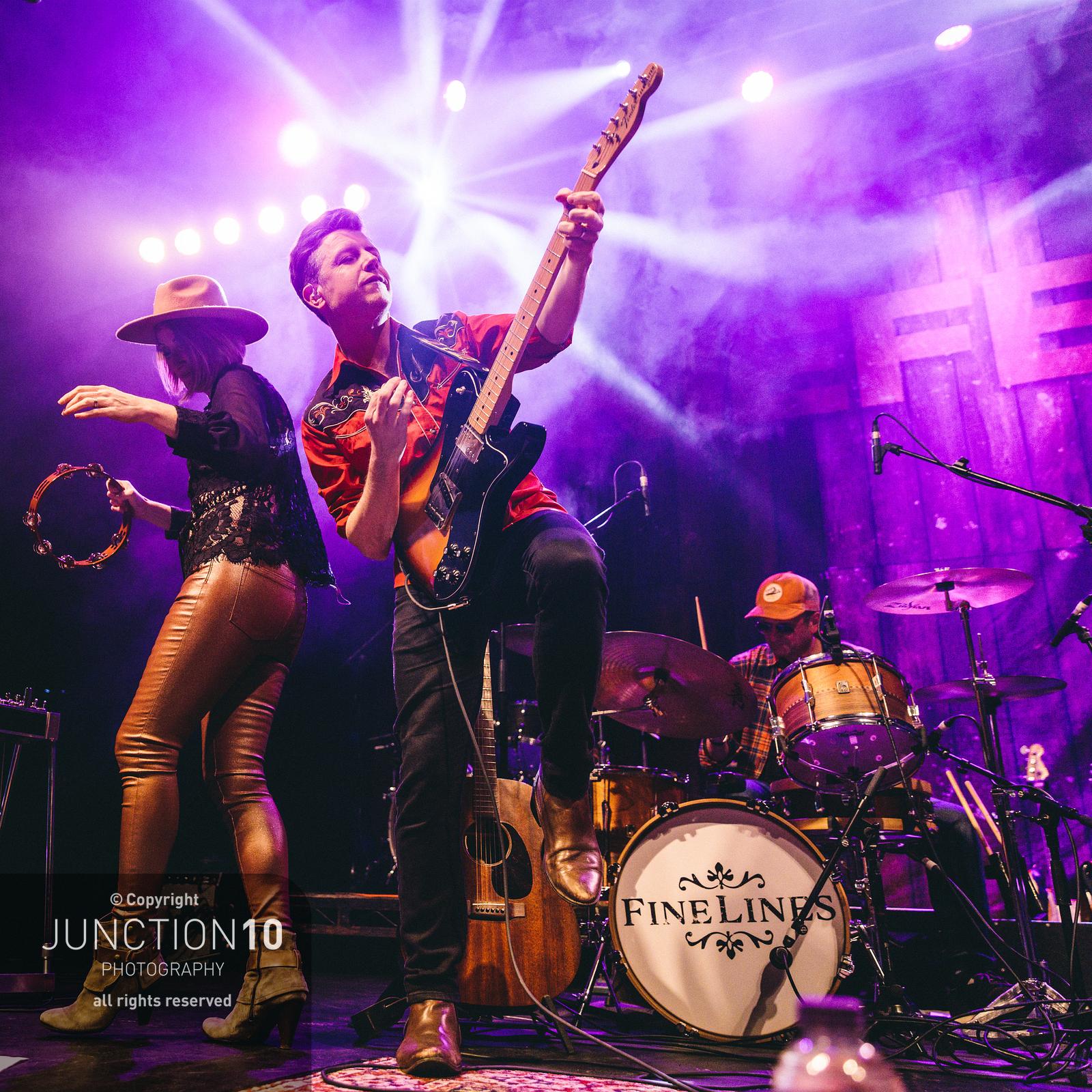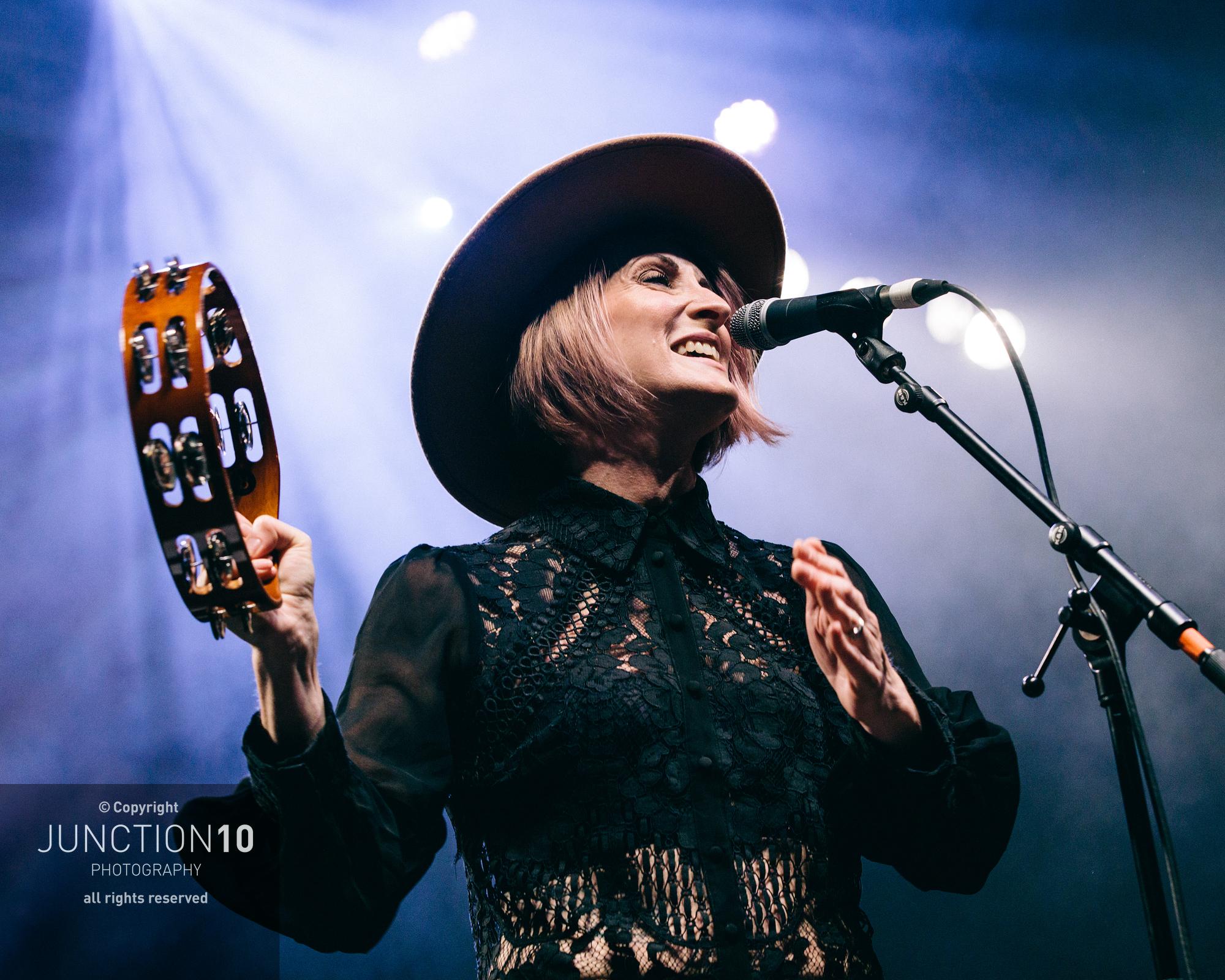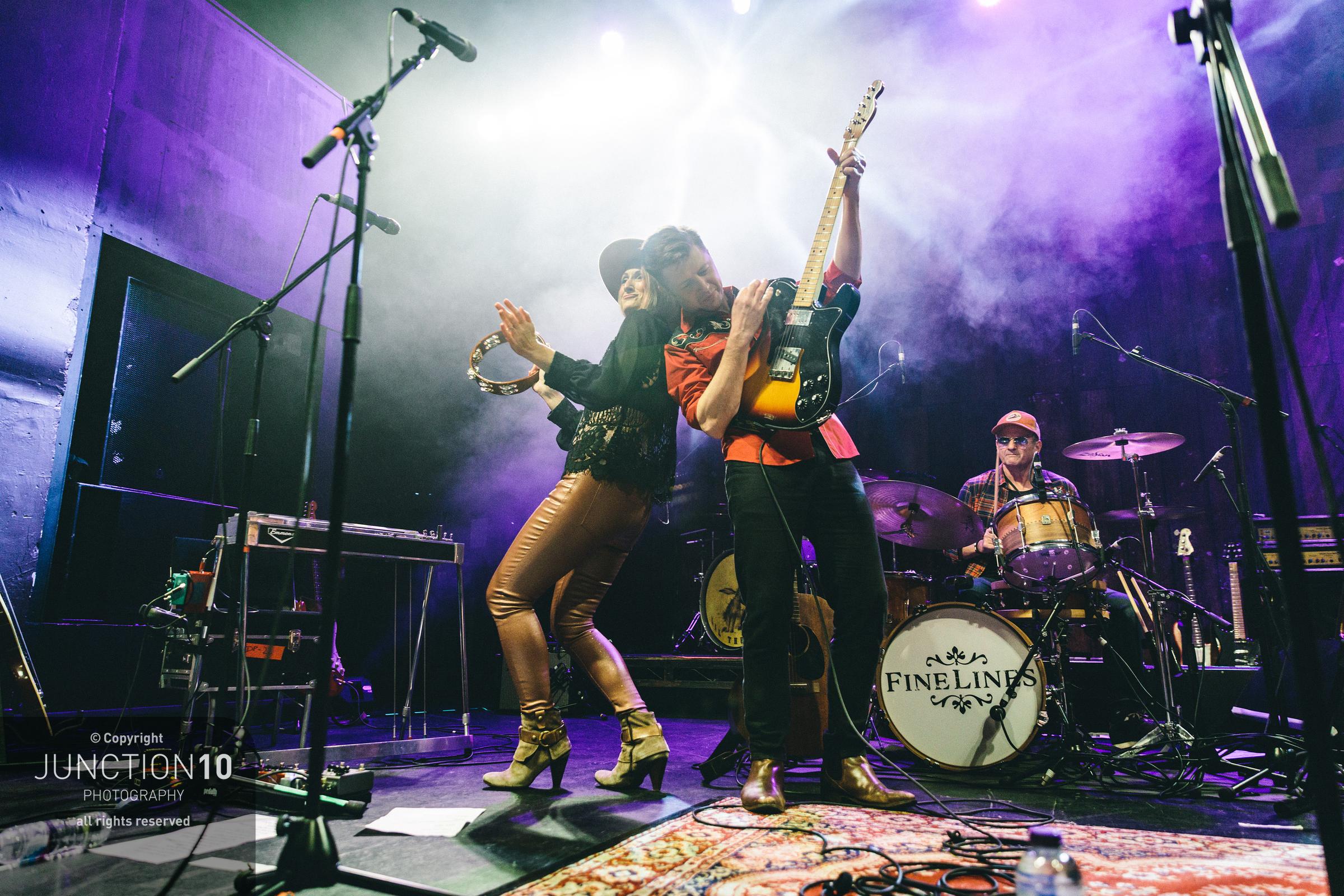 ---
---
All Photos: Jason Sheldon
Words: Steve Best