Celebrity photographer Rothschild and music writer Steve Best bring you all the action from one of THE gigs of the year….
---
---
Superstars Kasabian, red hot on-trend band The Lathums and future stars Rolla all under one roof on one night in Birmingham a few days after Halloween. Forget trick or treat. This really was a triple treat. And the night before bonfire night, there were deffo fireworks – of the musical variety. A stonking sold out gig.
The 15,800 capacity Utilita arena was rammed with excited Kasabian fans and those Leicester lads Serge and co. were bang up for it for sure. From the first song to the final encore song, this set sure was fire. Lit. Banging.
Sergio "Serge" Pizzorno was 100% in command of the stage and the audience. You know that saying, he/she had the fans in the palm of their hand, well tonight, Serge really did. Like a commander of an army, Kasabian's private army, he was well and truly at it.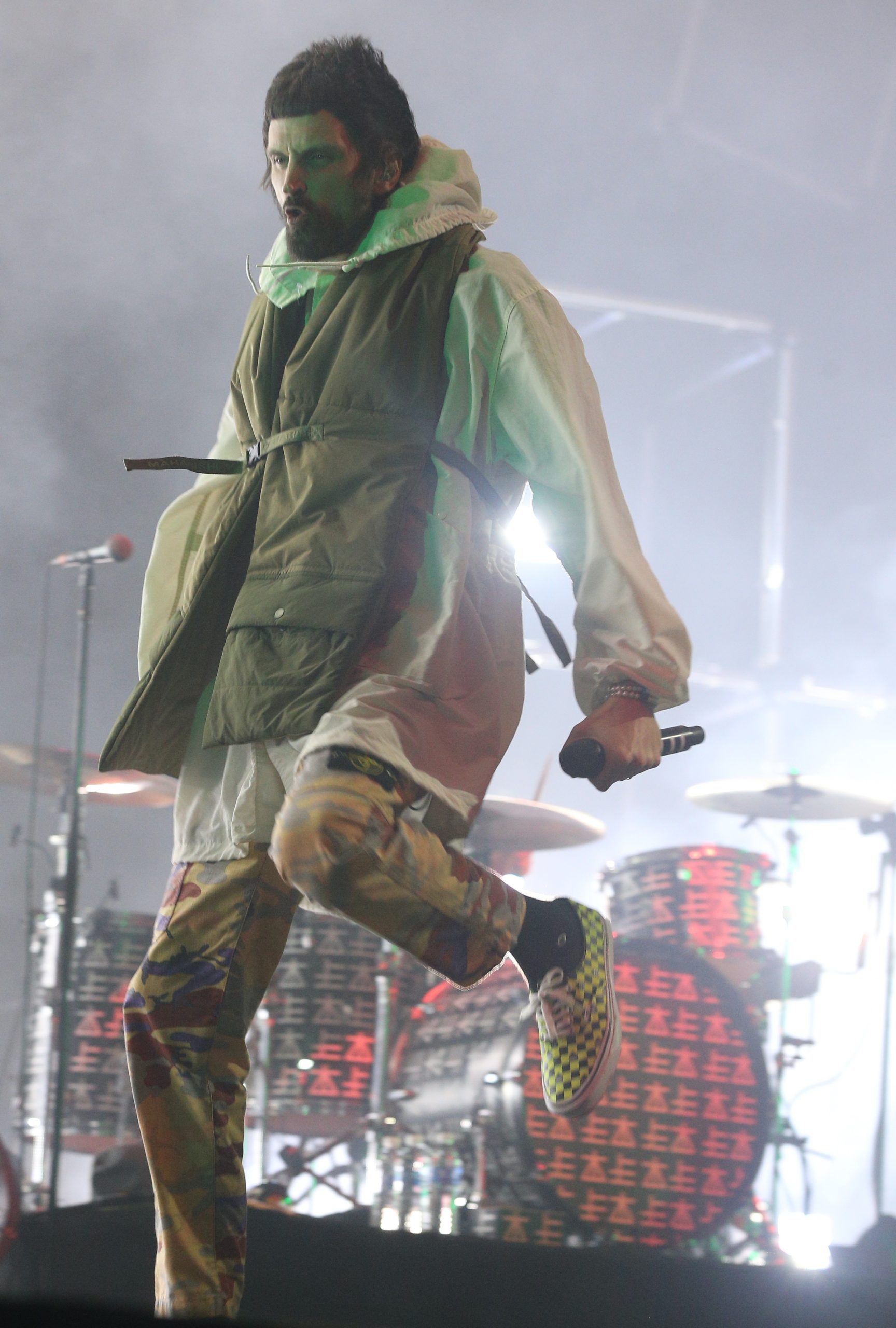 The band sounded mighty and generated enough energy from that vast and high stage to alleviate any worries about power cuts for the entire West Midlands.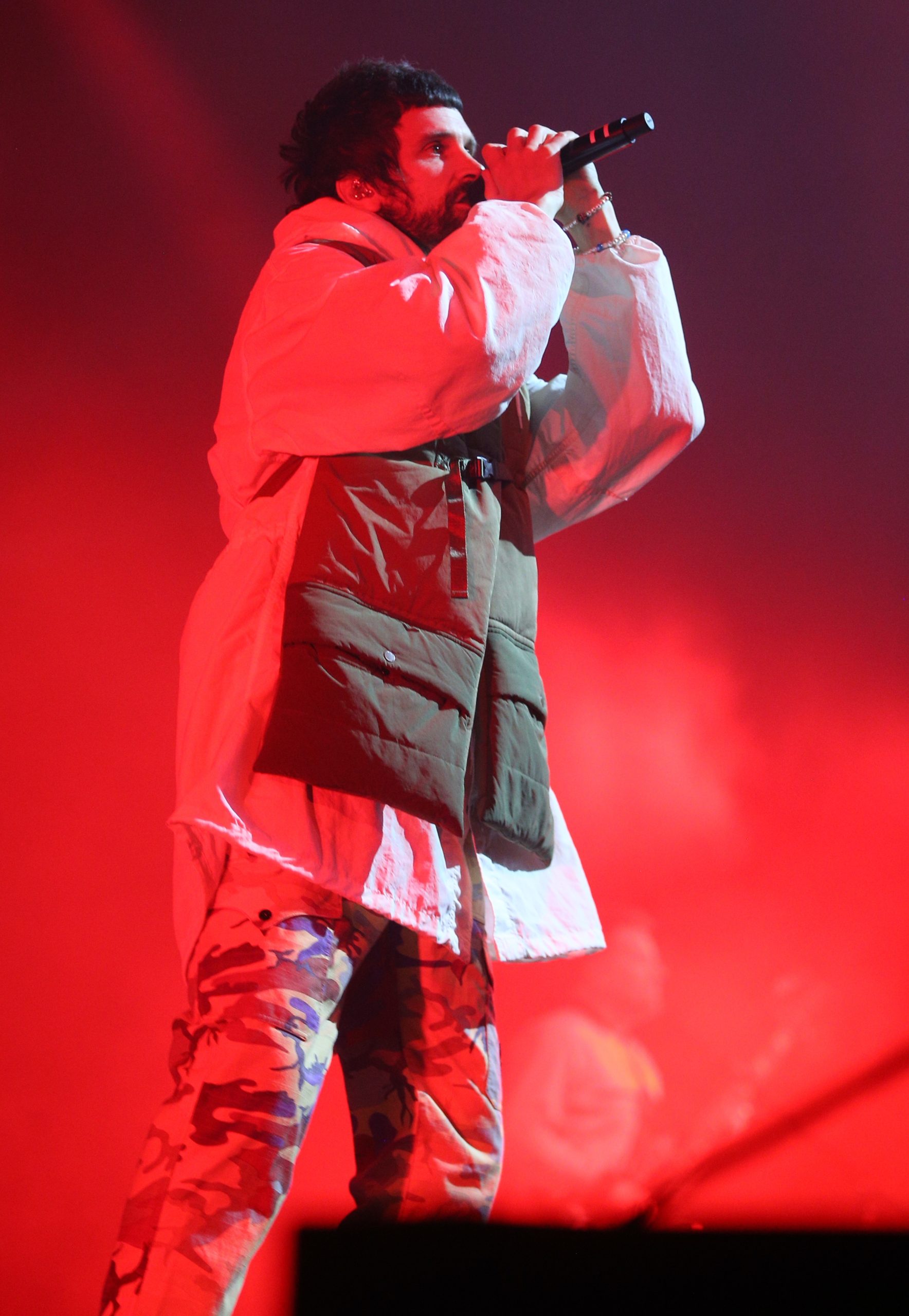 The phrase, "let's bounce" in today's parlance if you are 'down wiv de kids' usually means "to bugger off", to "do one" to "foxtrot oscar", to exit. To leave. Tonight that was not the case.
For most of the set, the bouncing was like watching the biggest trampoline in the world and thousands aiming to get into the Guinness Book Of Records for the most people bouncing like their lives depended on it.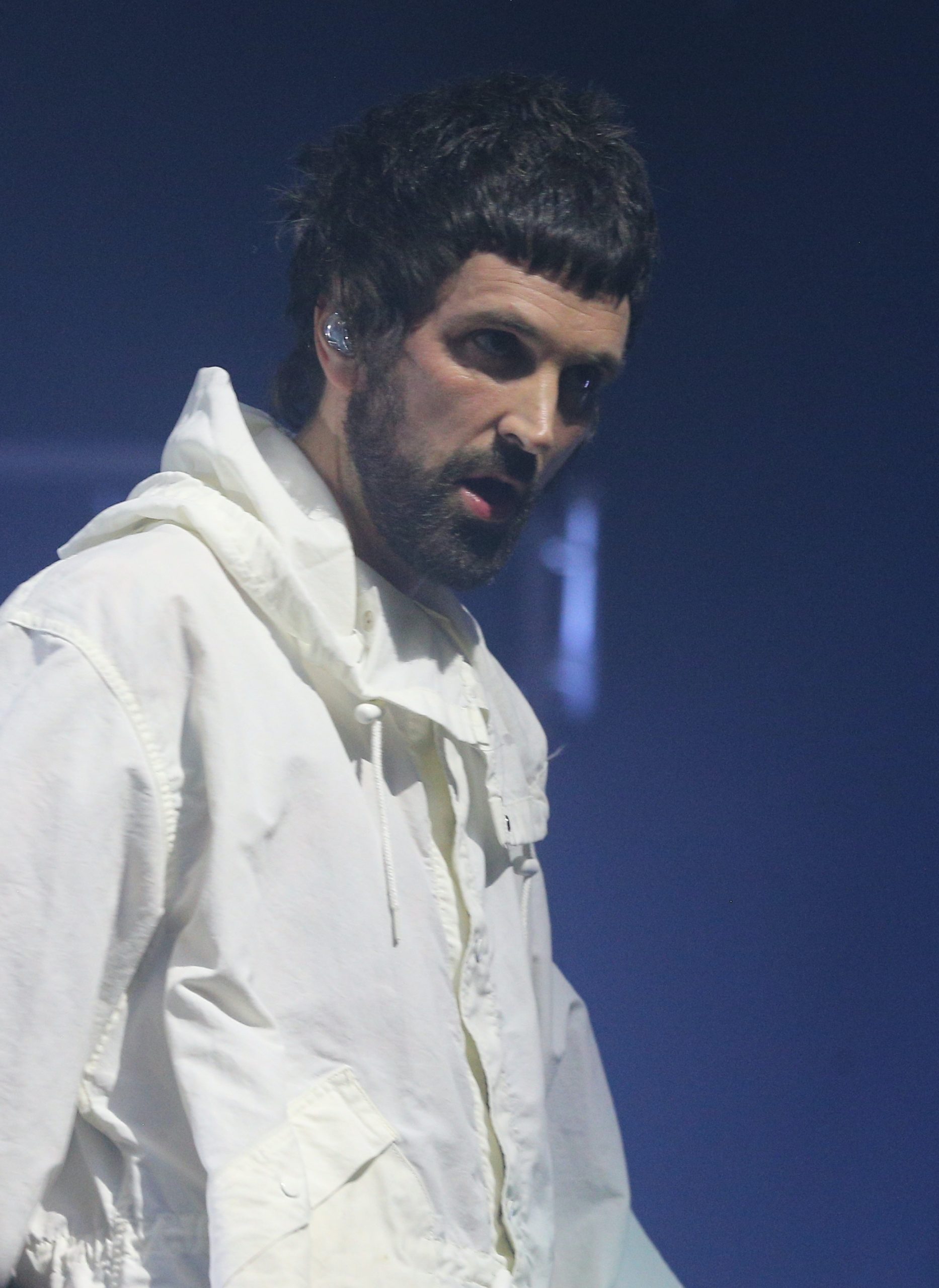 Serge doing the same. Punks used to pogo (without the stick!). Kasabian fans bounced for 99% of this gig like The Magic Roundabout's Zebedee on Spice! Sales of Deep Heat and Ibuprofen may well shoot up this weekend!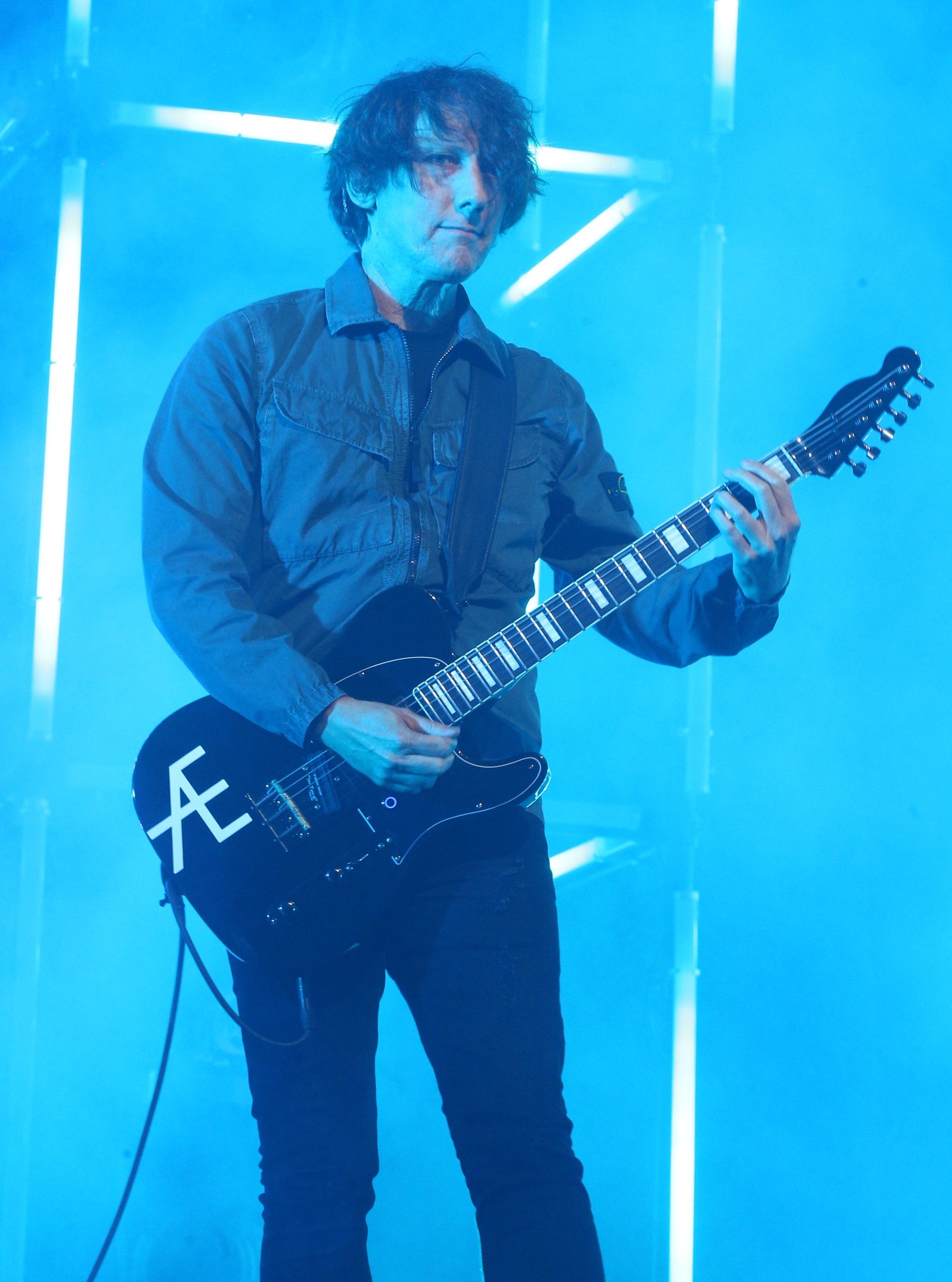 An early start for first band on, Rolla at 7pm….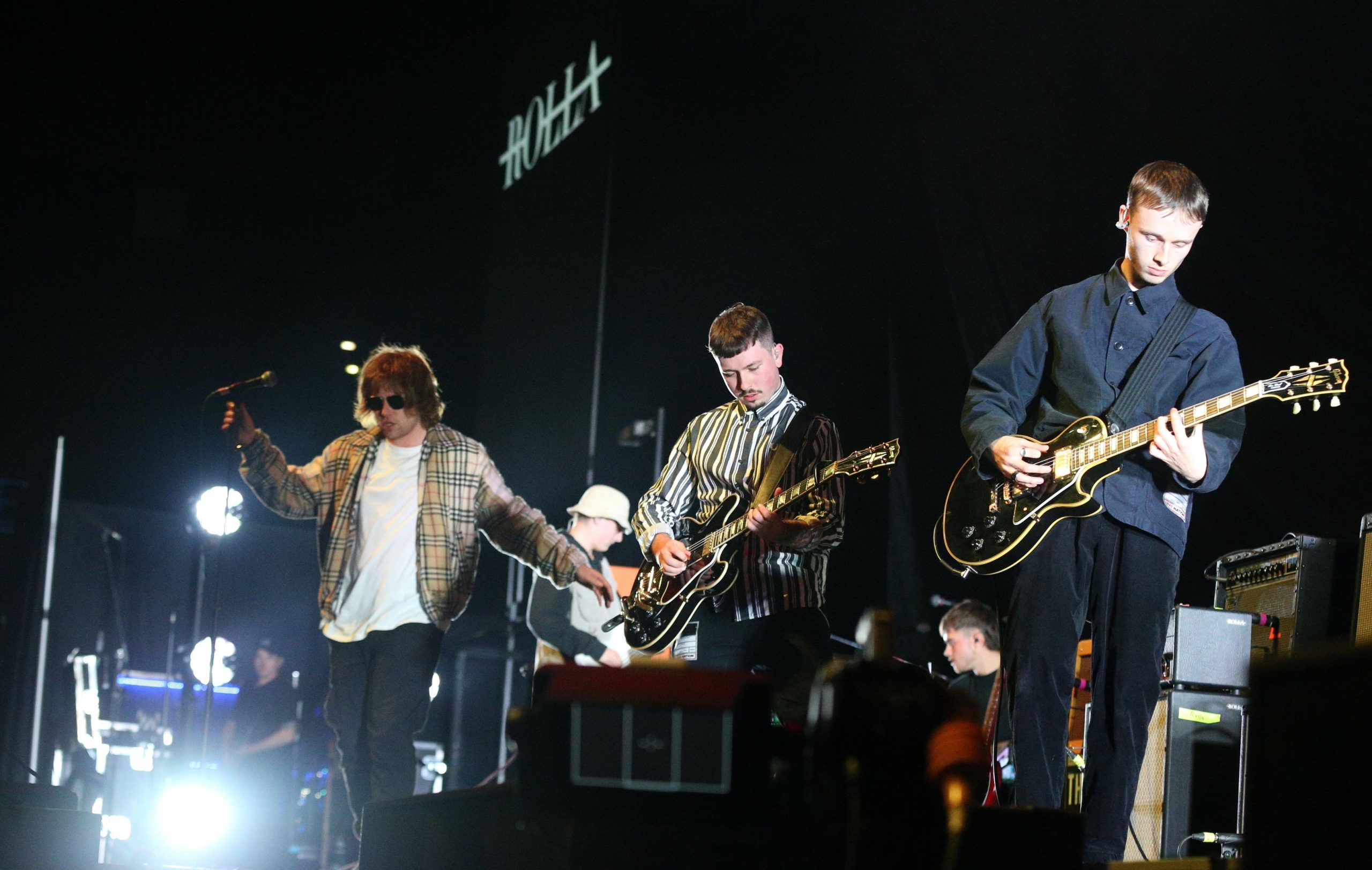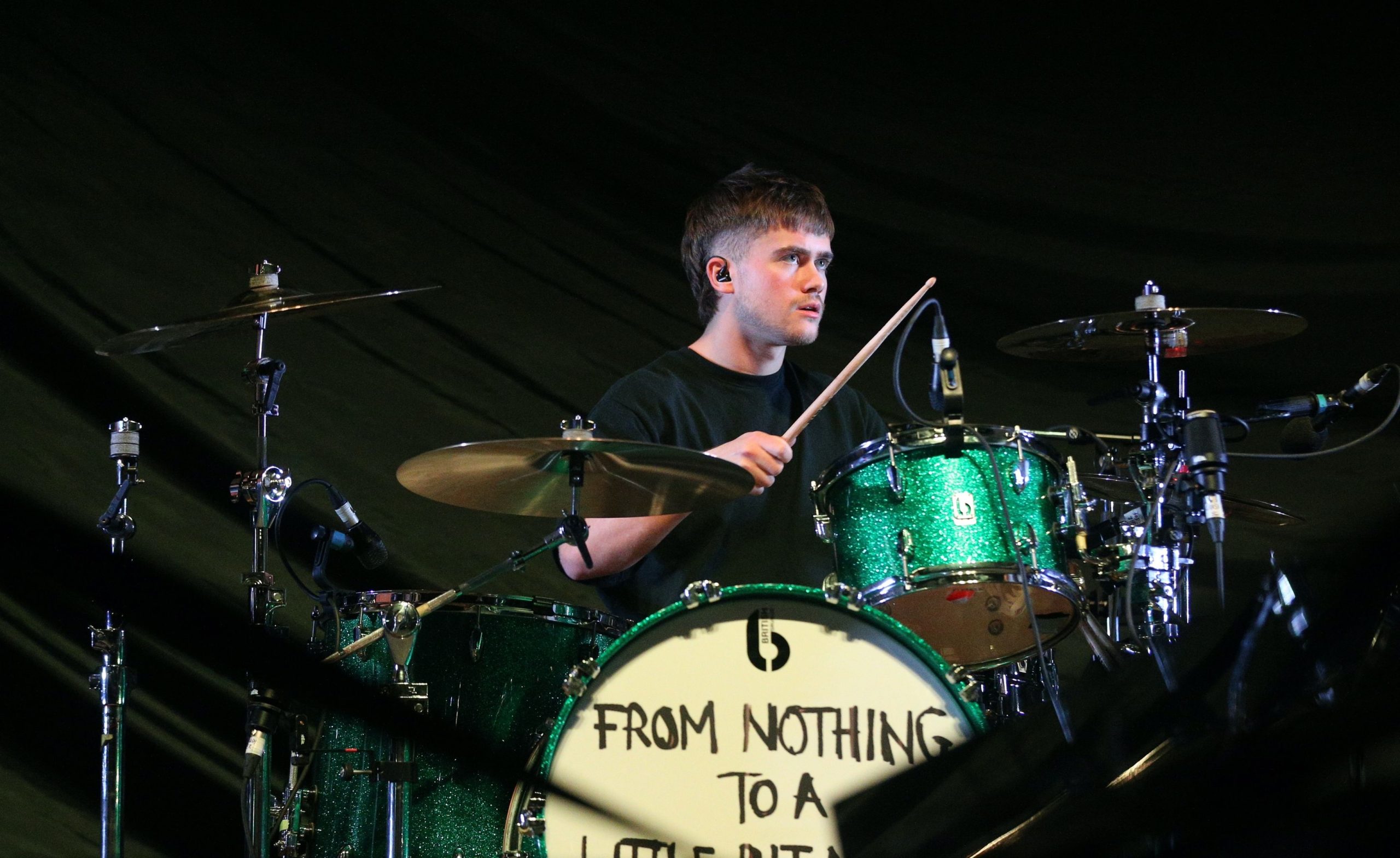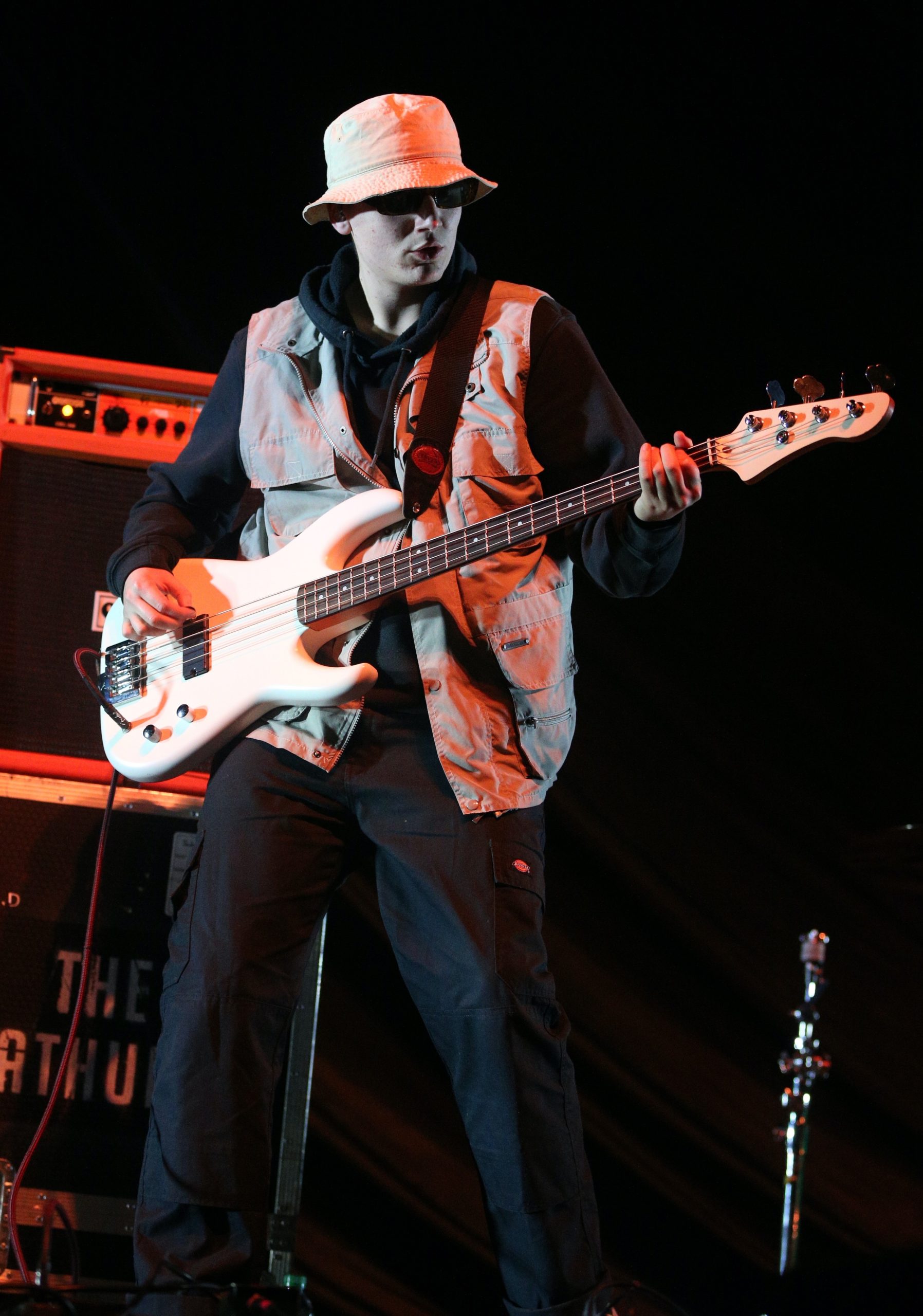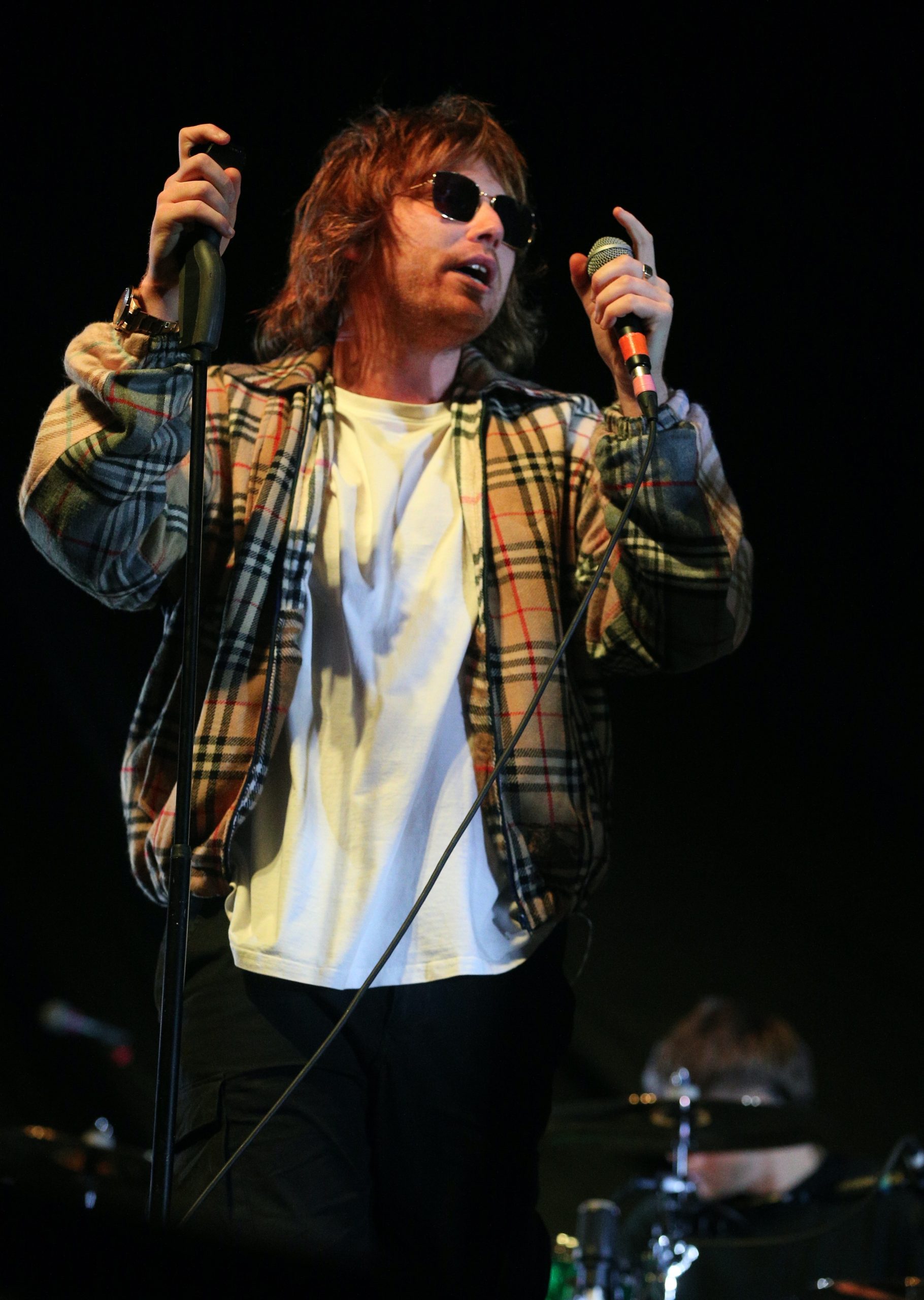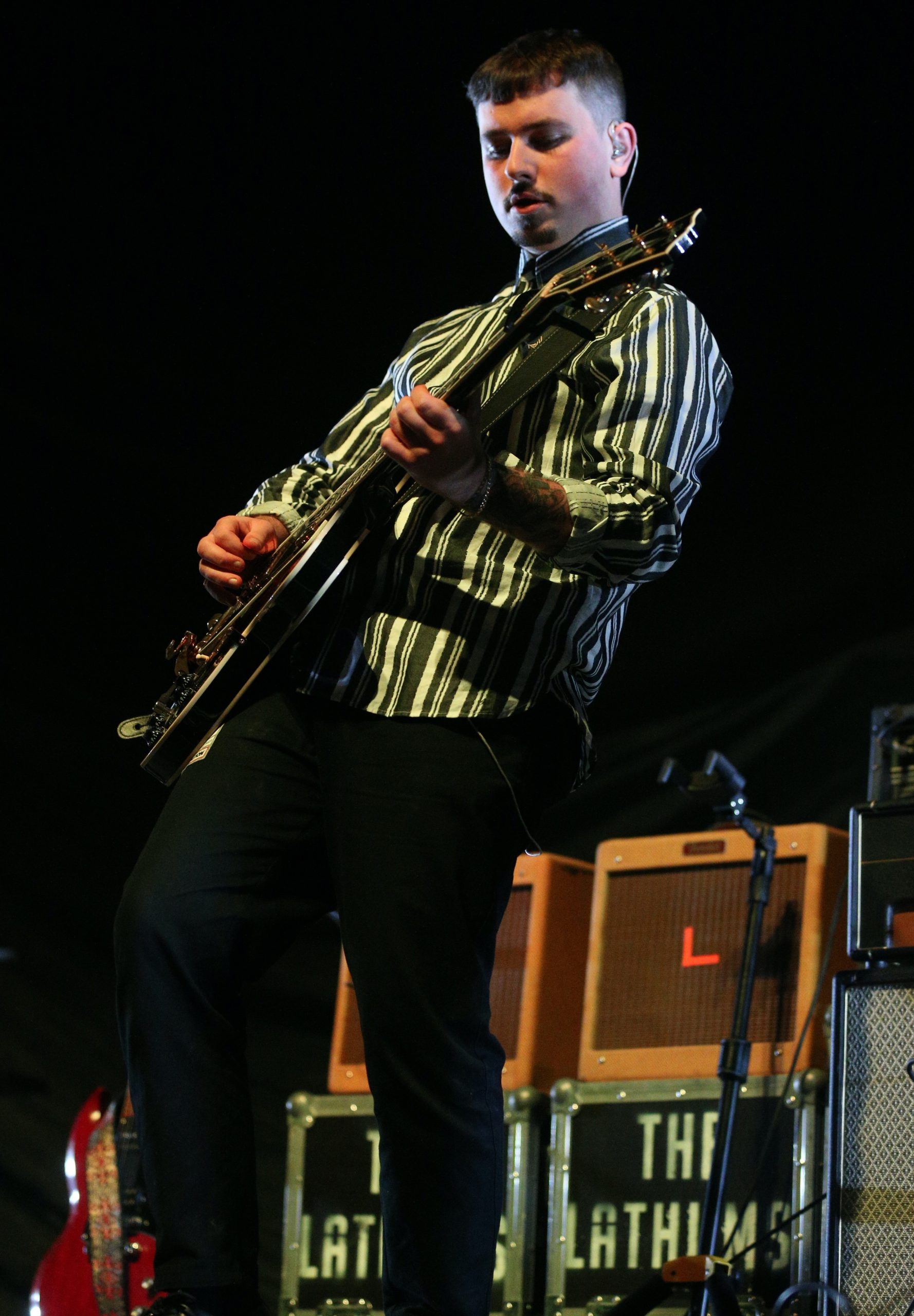 These young guys from Manchester are ones to watch; tipped as the next big thing in indie bands and from tonight's short set, I'd say that is not an empty prediction.
Future stars methinks. If your bag is Oasis and The Verve/Richard Ashcroft, then this band are for you. They make a cracking sound.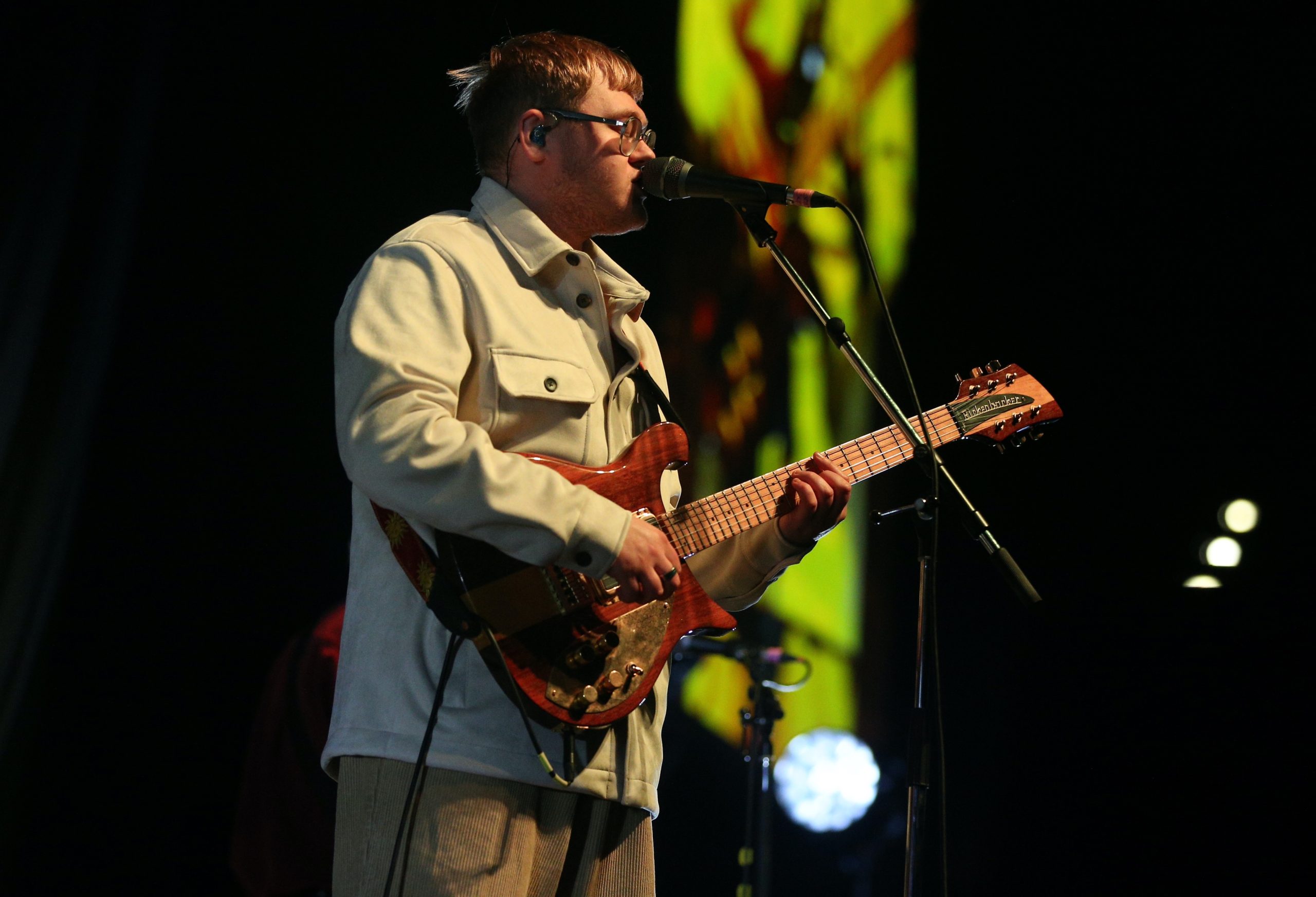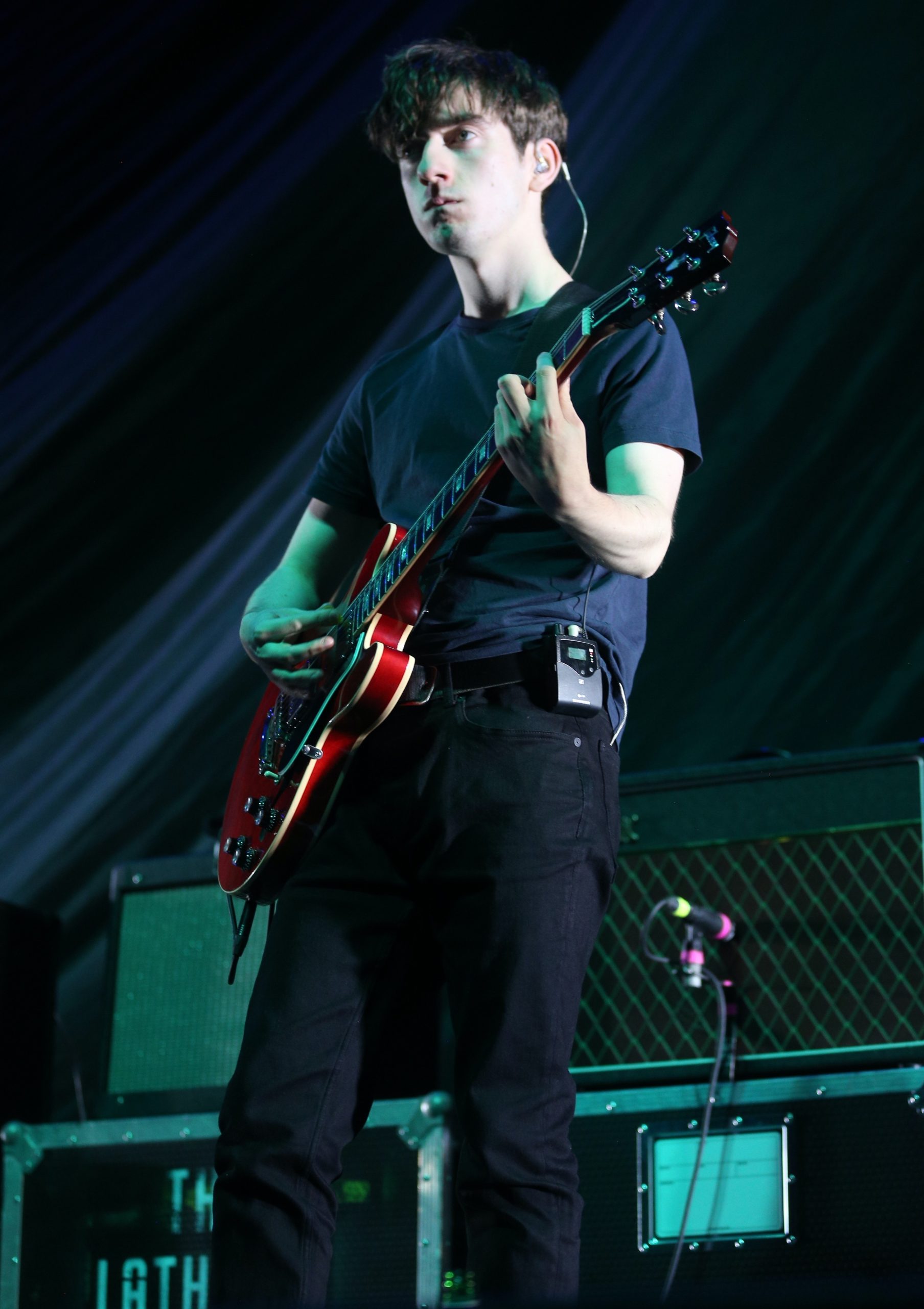 Next up, Wigan's finest, The Lathums. Singer and guitarist Alex Moore is the spitting image of Family Guy's Peter Griffin! Sorry Alex! He is joined by lead guitarist Scott Concepcion and drummer Ryan Durrans.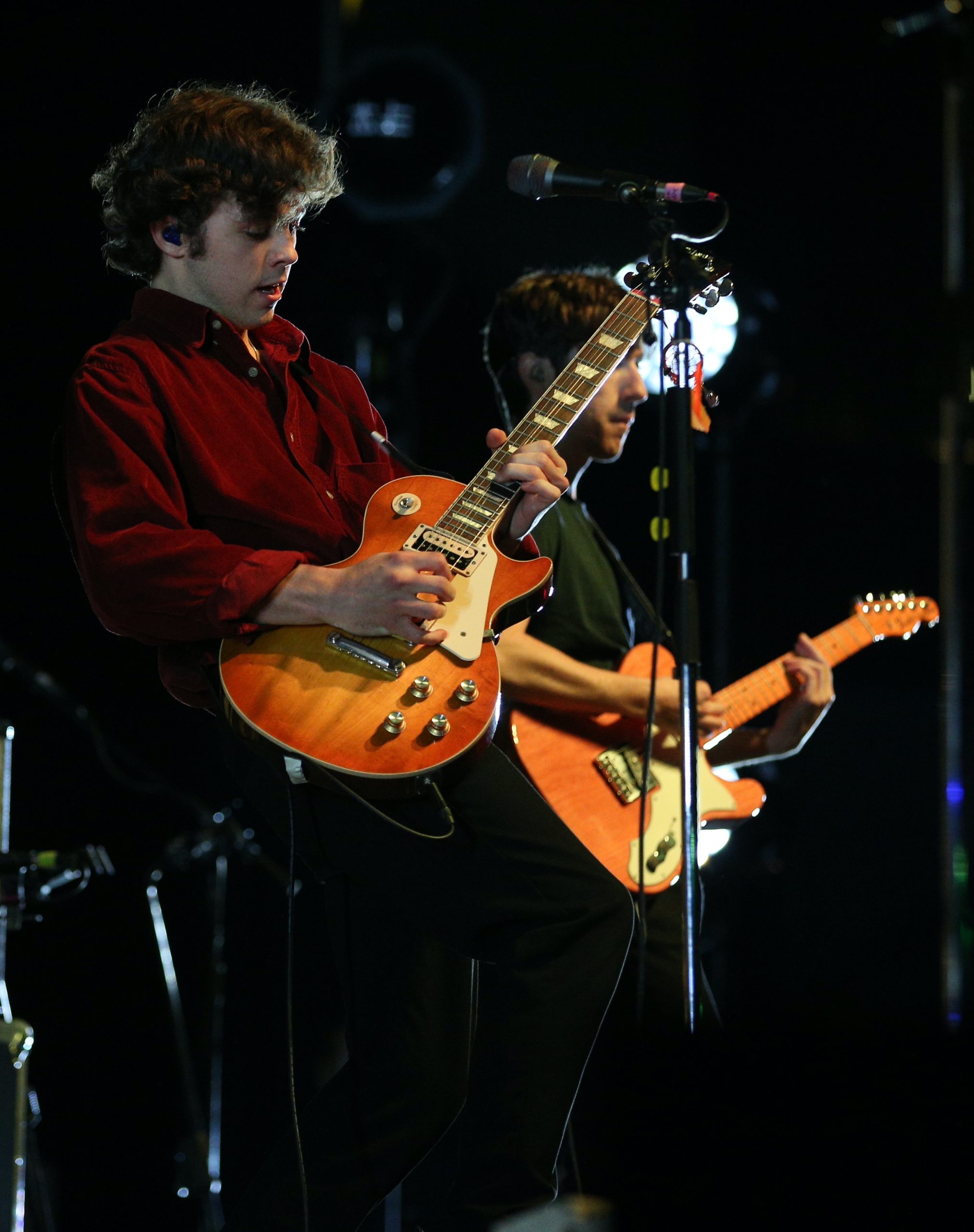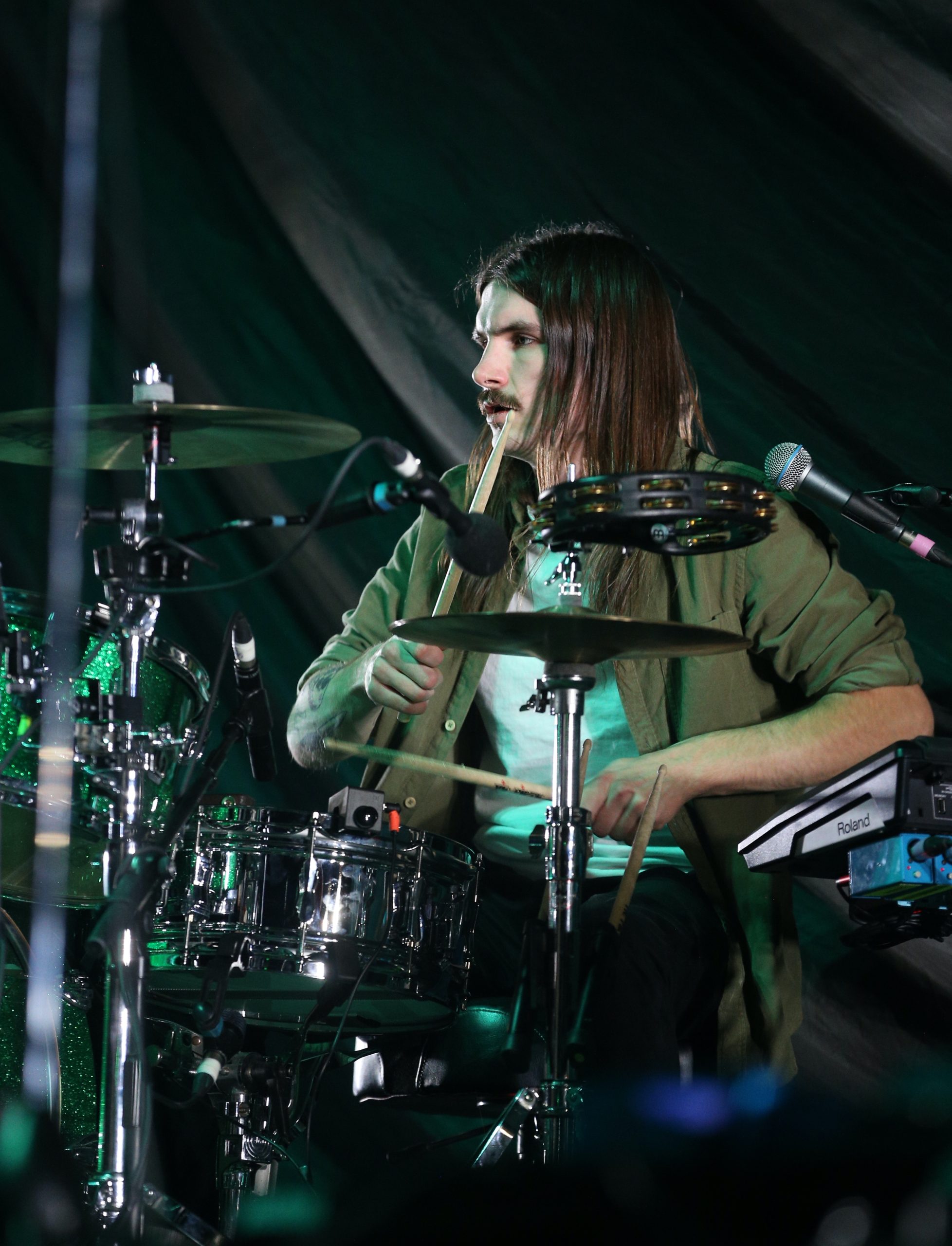 The original line-up when they formed in 2018 included bassist Johnny Cunliffe, before his departure from the group in October 2022.
Tonight they played tracks from their debut album, "How Beautiful Life Can Be", released in September 2021, which shot to # 1 number on the UK album chart.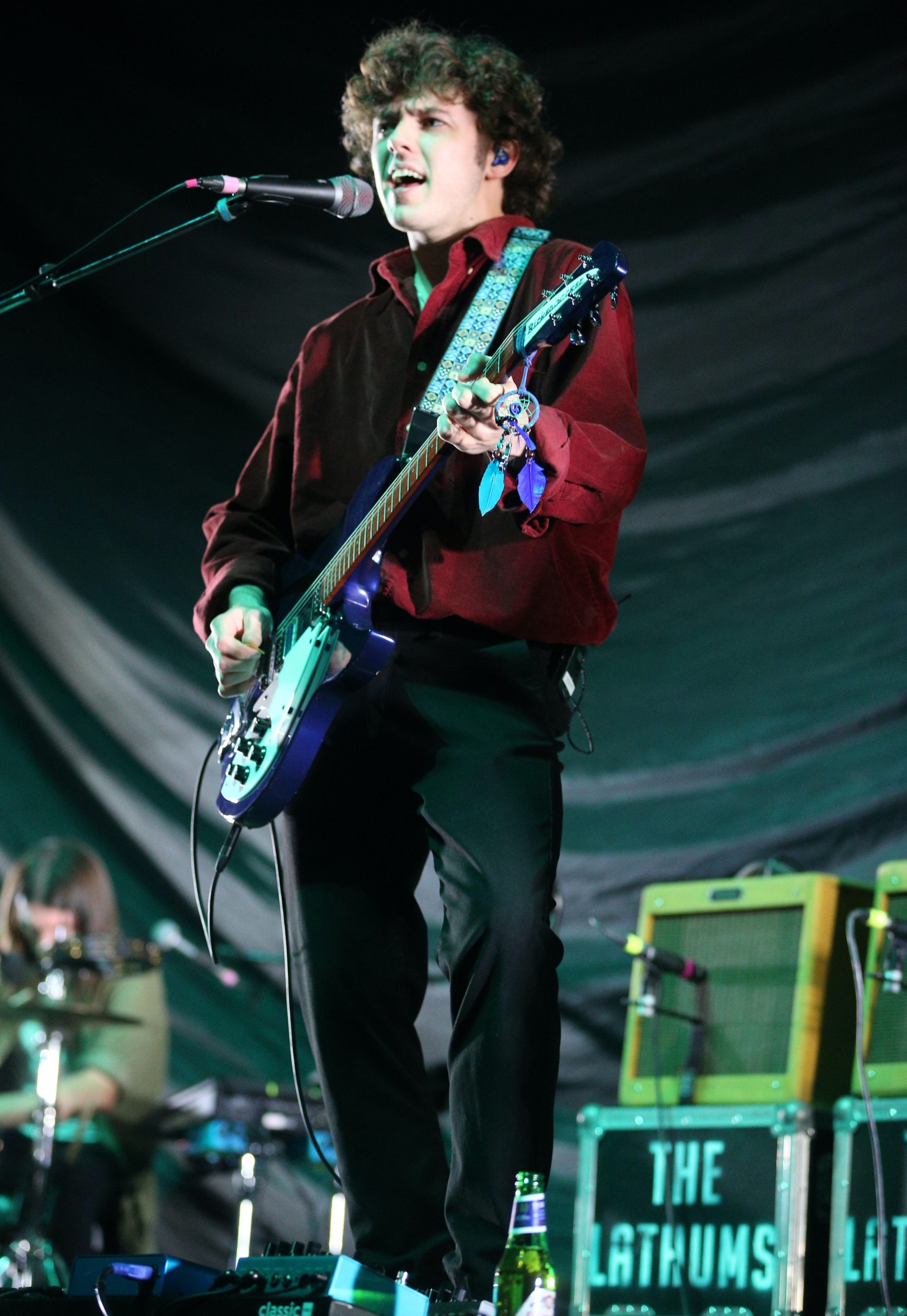 A superb set tonight and a worthy opening act for the stars of the show, Kasabian. Catch The Lathums on their own tour in spring 2023.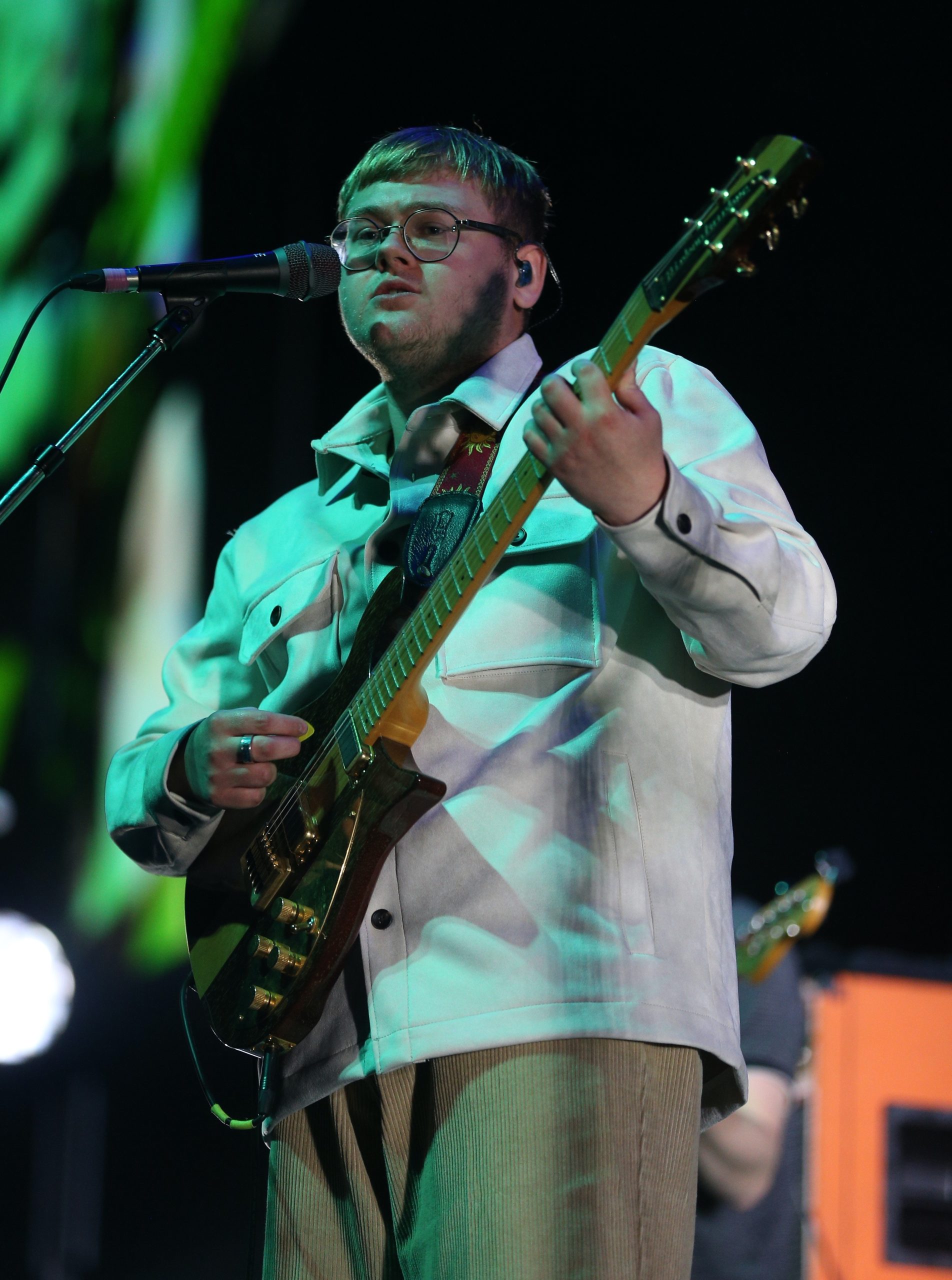 So to the headliners……I have seen this band three times now. Back in 2004 in their home city when they were yet to break through, this year at Neighbourhood Weekender festival in Warrington and tonight. First time, I was mildly impressed. Second time, I thought they did a VERY good job.
In June this year I was very impressed with Serge as frontman, taking over from from Tom Meighan after he was sacked amid a court case for assault on his partner, and the subsequent storm of publicity.
But tonight was different. Very different.  Tonight this band were utterly brilliant. Serge has come so far as singer and front man, and now the main songwriter for the band too. He has gained bags and bags and bags of confidence as the main man.
The band sounded mighty tonight and if they have turned in half as good a set each night on this tour as they did tonight, their fans really have had a treat.
Cannot fault their performance or the choice of songs in the set. Rolla and The Lathums were a tasty starter, but this main course is so filling and satisfying, dessert is out of the question!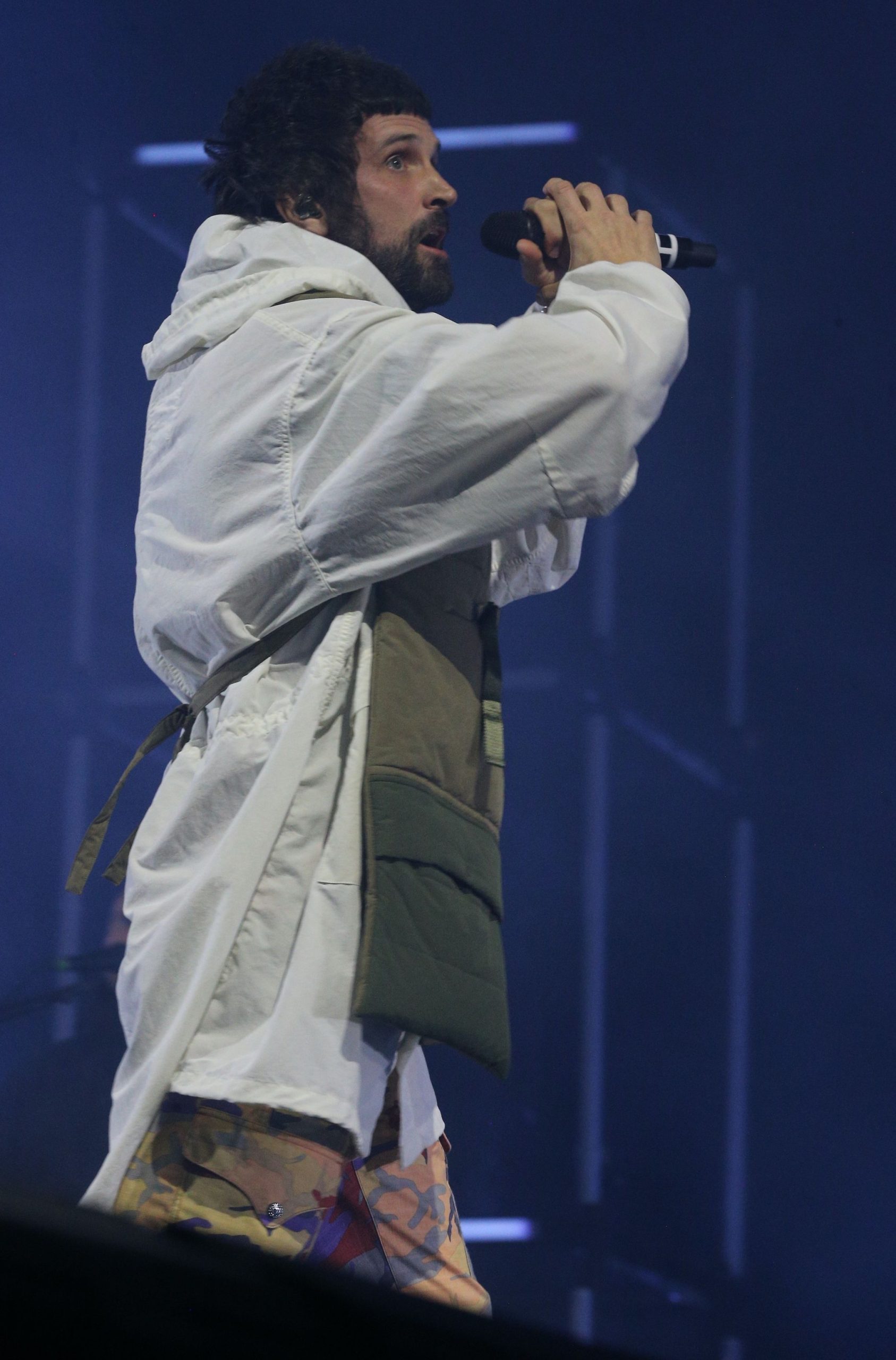 Originally comprising vocalist Tom Meighan, guitarist and keyboardist Christopher Karloff, guitarist and backing vocalist Sergio Pizzorno and bassist Chris Edwards, the band have released seven studio albums: "Kasabian" (2004), "Empire" (2006), "West Ryder Pauper Lunatic Asylum" (2009), "Velociraptor (2011), "48:13" (2014), "For Crying Out Loud" (2017) and their current LP, "The Alchemist's Euphoria" (2022), their first without Tom and for many their strongest so far.
Current line-up is Serge, Chris Edwards on bass, Ian Matthews on drums, Tim Carter on guitar and keyboards, and a couple of touring guys on guitar/synths/backing vocals and trumpet.
I think I counted 23 or 24 songs in the set tonight. All their hits, some from each album and a slew from the latest long player. Kicking off with "Rocket Fuel" (I'll bet that's shot up in price too!!), and then "Club Foot", when even the fans in the seats upstairs were up and dancing.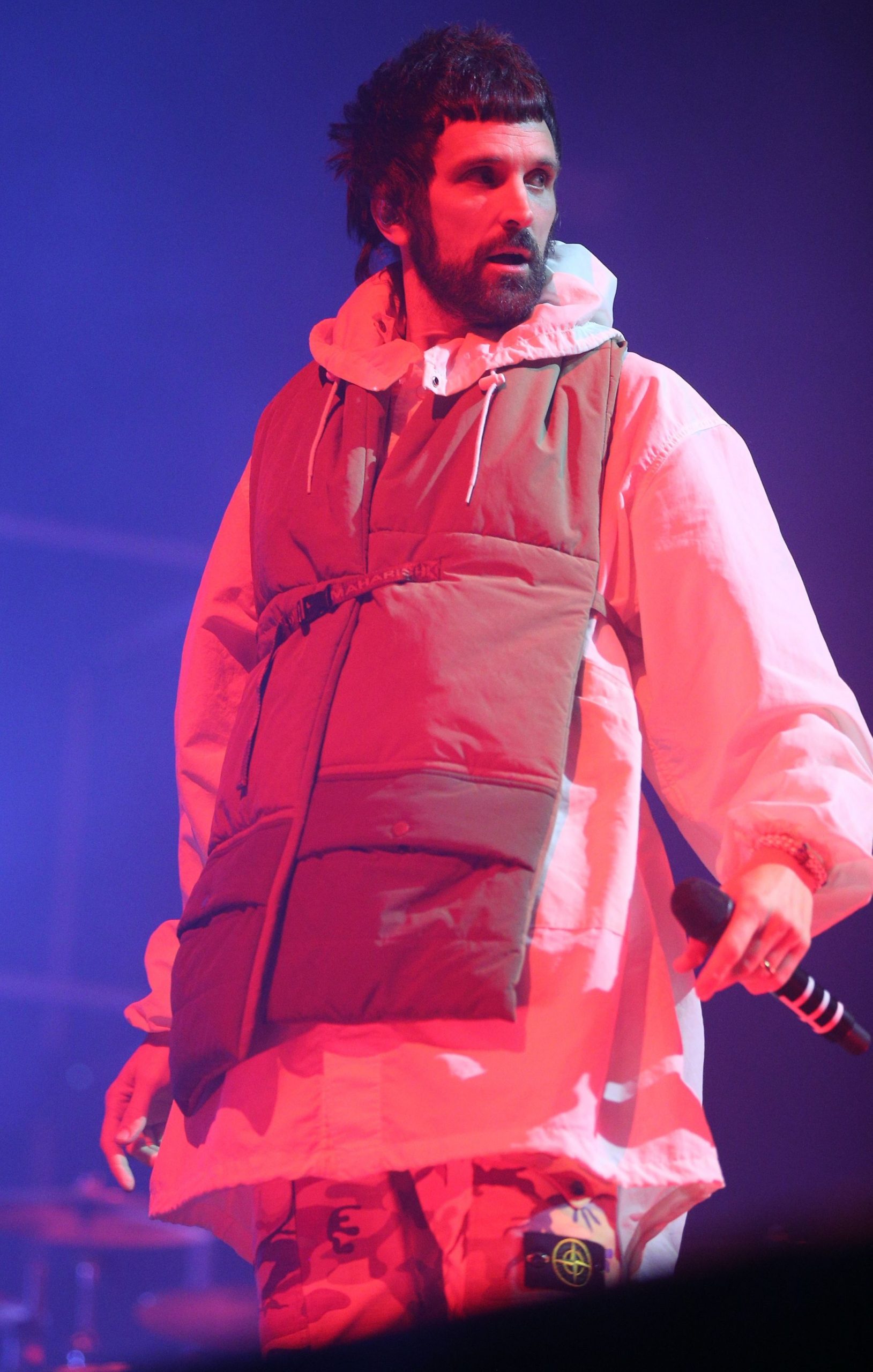 Serge instructed the fans to "jump, jump, jump" for the song "Ill Ray (The King)" and they did not need asking twice. A few songs later, before "eez-eh", Serge declares the vibe in the place as "unbelievable" and it flipping was. "Let's get this place shaking", he adds. And they did!
The Daft Punk track "One More Time" is mixed in with "You're In Love with a Psycho", and during "Treat", Serge gives the fans a hand, literally, well two actually, when he produces a pair of giant hands to wave at the adoring crowd.
To close a faultless and stunning set, we get a three-song encore, "Bless This Acid House", "L.S.F" and the awesome "Fire", which Leicester City Football Club blast out of the PA at their King Power stadium every time they score a goal. Lately, it's not been played that much – and maybe their goal keeper needs to borrow Serge's giant hands. (Sorry Foxes!)
As the fans left the venue tonight, happy as a pig in you know what, you could hear the sound of hundreds if not thousands, chanting the melody to their track "L.S.F", encouraged by Serge to do so, just before the band left the stage.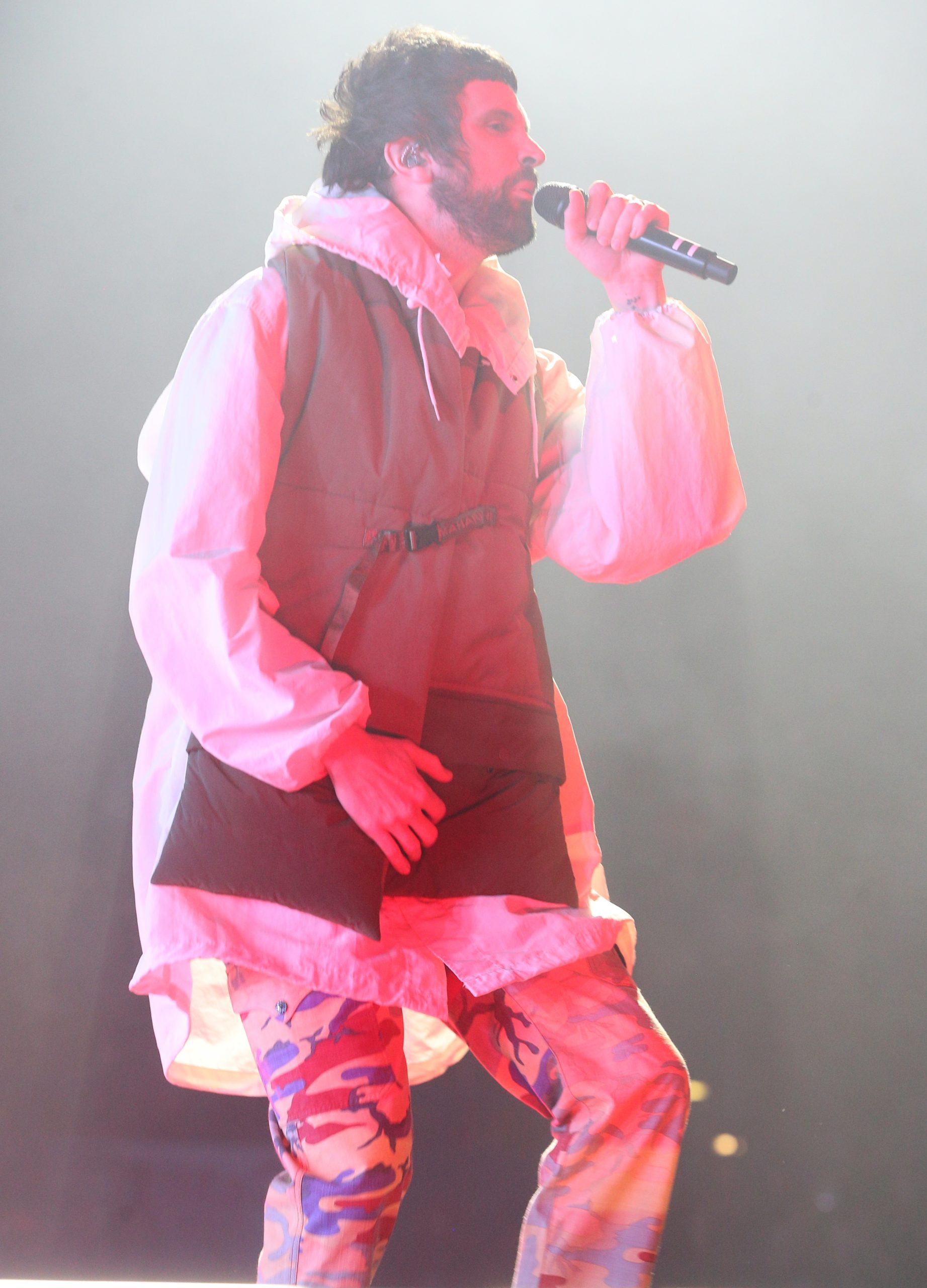 The eight-date tour ends in Glasgow tomorrow night (Sat 5th Nov) and called in at Belfast, Dublin and then onto Manchester, London, Doncaster, Cardiff and Birmingham.
Kasabian really brought their A-Game, which should serve to deflect a lot of negative on-line chatter about them not being the same band without former lead singer Tom.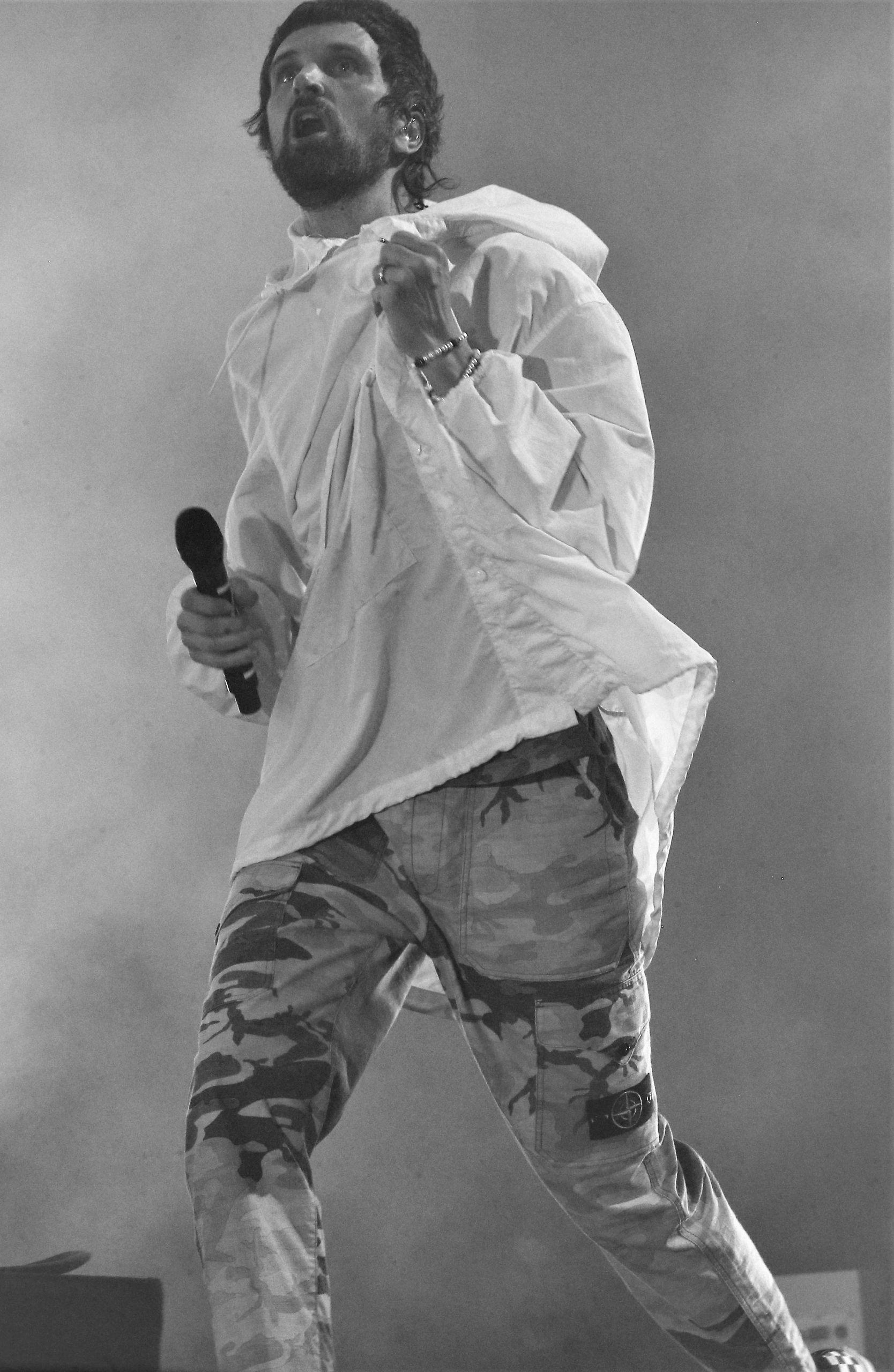 I politely and strongly suggest now is the time to draw a line under mentions of the former member and accept the fact Serge is King of the Kasabian castle now, who has earned his stripes as one of the best frontmen of any current major league rock band out there.
I include the big US stadium-filling bands in this comment. If you do not believe me, go ask the 15,000+ who were lucky enough be at at the Utilita Arena in Brum tonight for one of the gigs of the year. If not THE gig of the year.
If you can find any dissenters, I'll be very surprised. As Frankie Valli once sang, "Oh, What A Night!"