There's a lot of it about, lately! And there is no vaccination or protection either. That is: awesome metal! Tuesday in Birmingham it's a double treat with the mighty Evanescence and Within Temptation.
Thursday next week, Nightwish are in town at the Resorts World Arena. These two gigs will deliver delight to circa 30,000 fans.
Tonight, we get three bands and a hat-trick of female singers. We are used to champion Lionesses in this country and tonight we had three, each scoring a winning goal.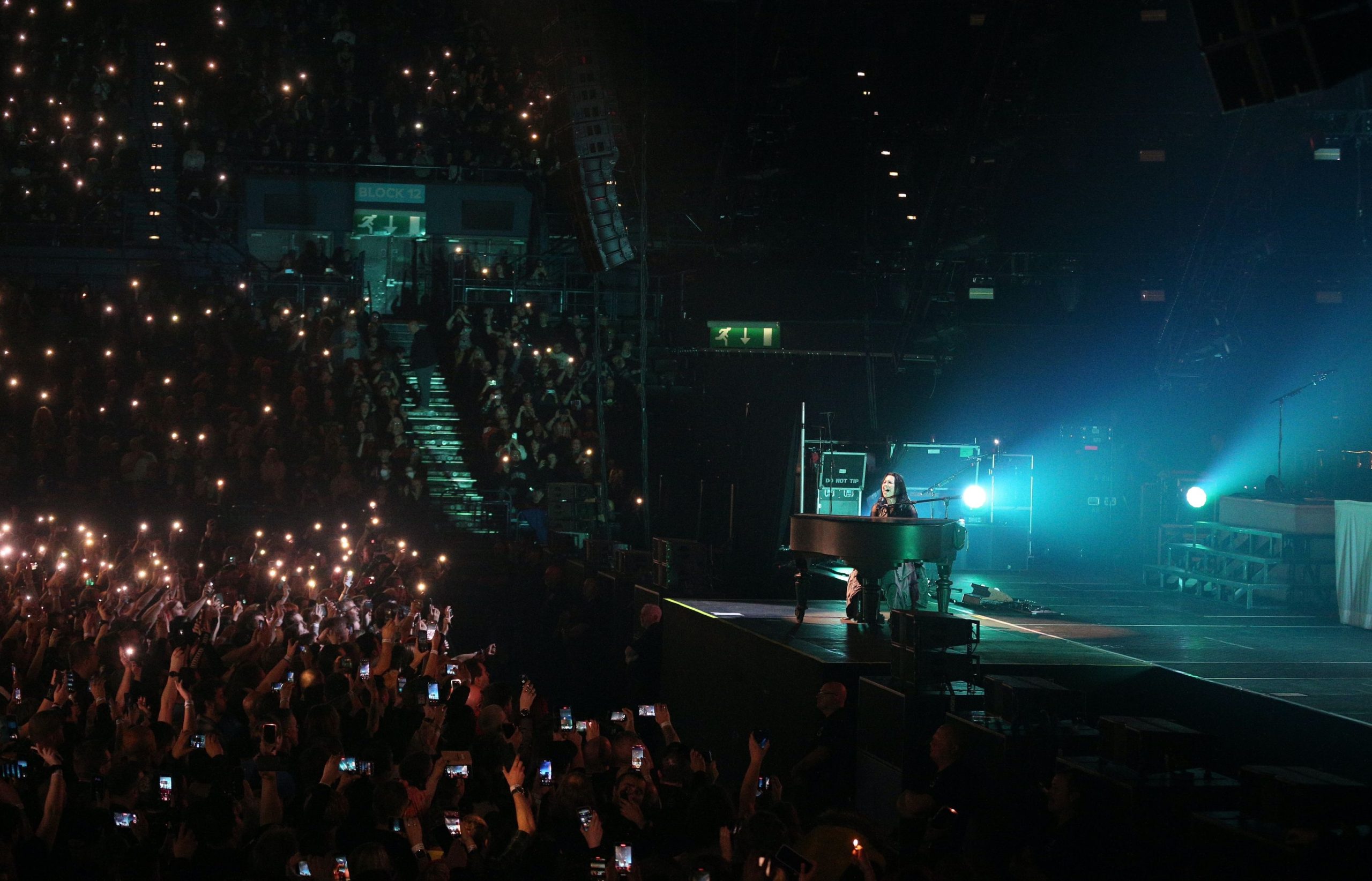 Talking of football, and many will be for the next few weeks with the World Cup almost upon us, did you know where the term hat-trick originates? It's actually from the game of cricket.
Factoid: The term hat-trick initially originates from cricket in 1858, when bowler H.H. Stephenson scored three wickets in consecutive deliveries in a game. The fans and his teammates were so impressed with what he did, that they got him a new hat. But I digress…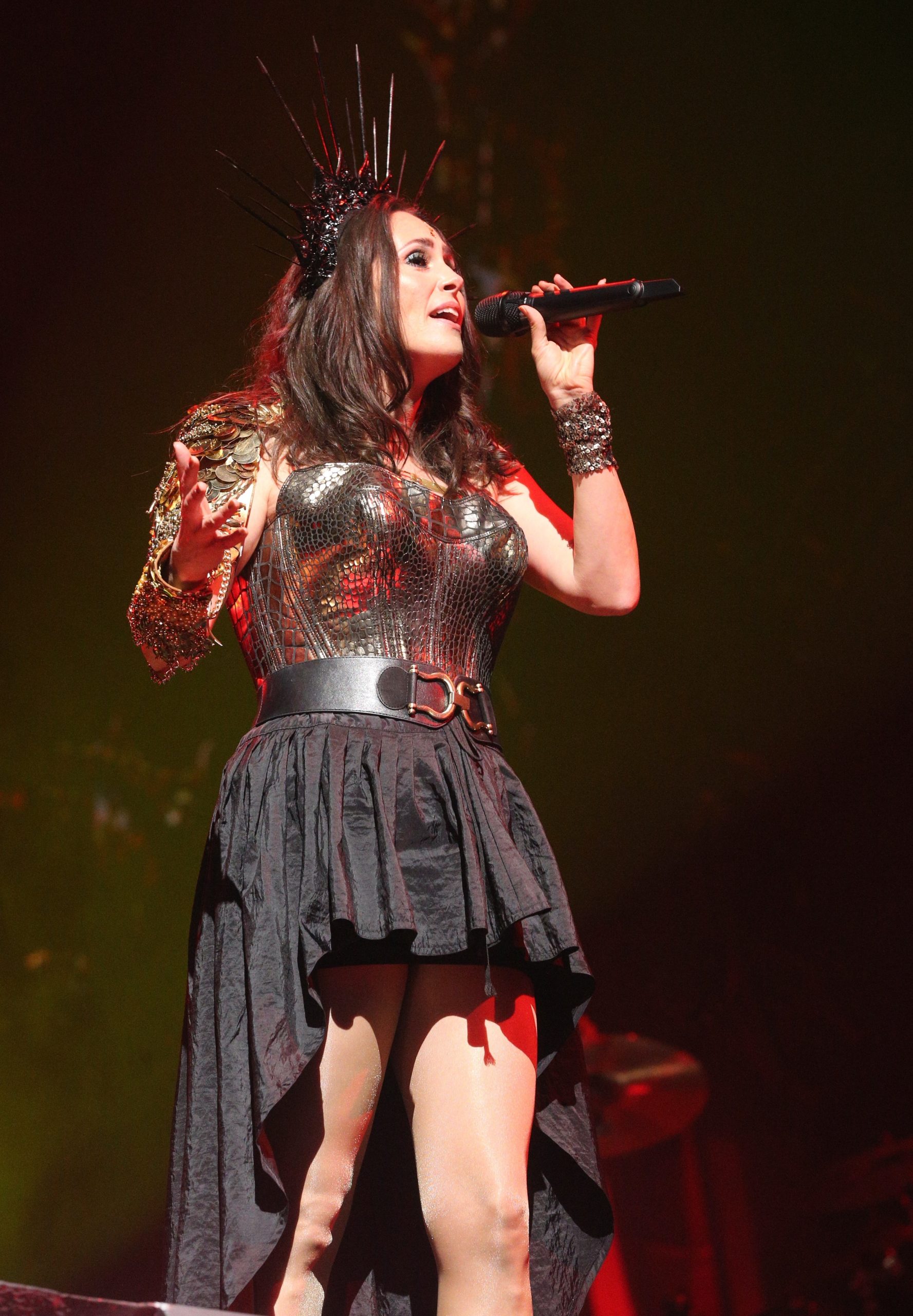 So, a gnat's whisker away from a sell out tonight here at the 15,800 capacity Utilita Arena, Birmingham, the second of four UK shows – also calling in to London, Glasgow and Leeds – as part of a 19-date European run.
World's Collide tour 2022 is re-scheduled from 2020 and then again from March and April this year, due to you know what.
Third time lucky for the fans, and very lucky they were too, with this bloody killer of a gig.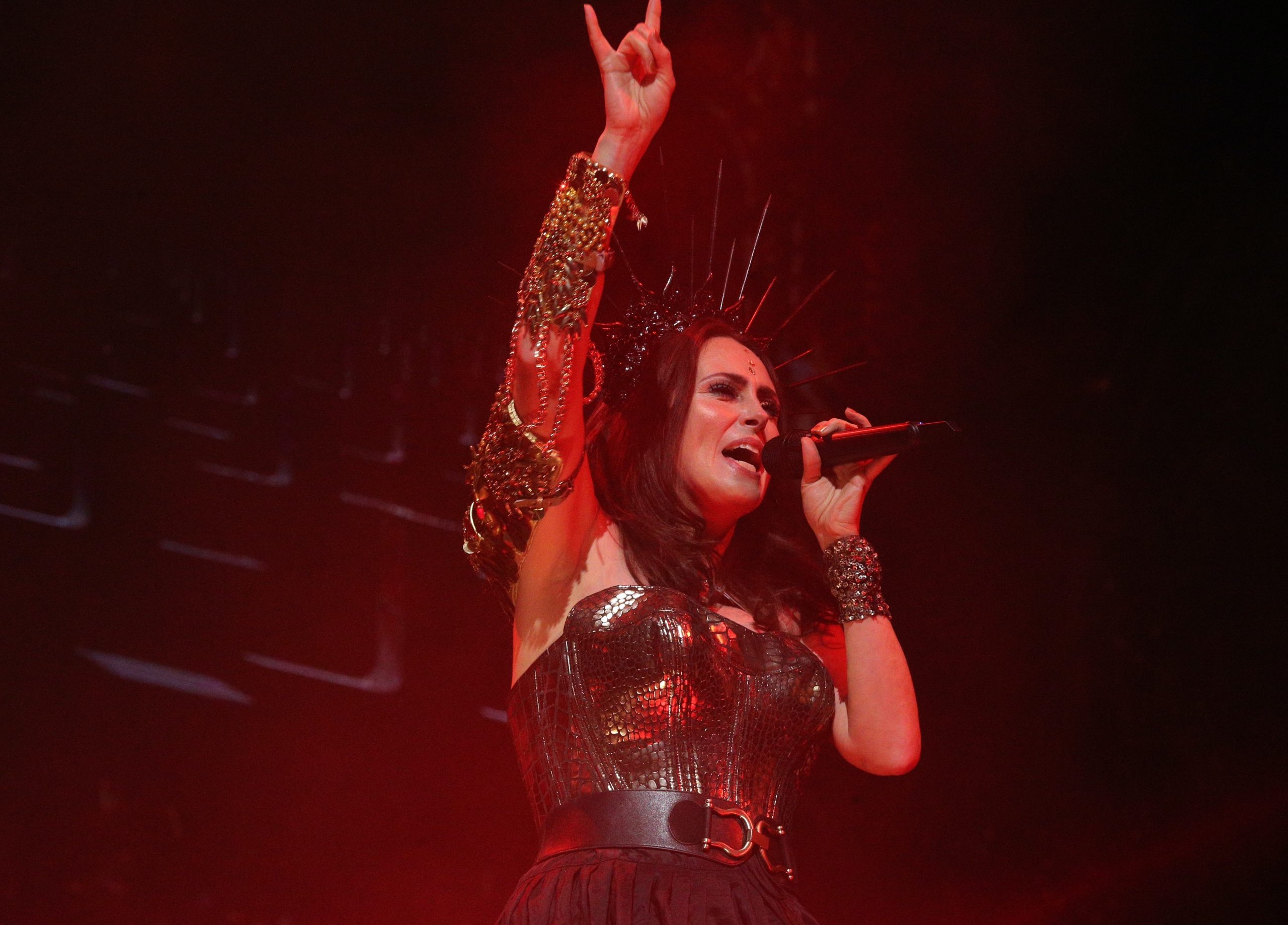 US legends Evanescence and Dutch stars Within Temptation are alternating who goes on stage first for this tour – after very impressive Nashville-based rock band Veridia – fronted by singer Deena Jakoub who open the night's proceedings.
They made many new fans here on only their second show on UK soil,  and are ones to watch, for the future. But tonight's first main act is…..the mighty Evanescence.
Opening with "Broken Pieces Shine", "Made Of Stone" and "Take Cover", Amy Lee's vocals were very much on-point and as powerful as ever.
The band were firing on all cylinders and overall, this was a sizzling set; new bass player Emma Anzai a fine addition to their ranks. Former bassist Tim McCord now on guitar after the recent departure of Jen Maiura.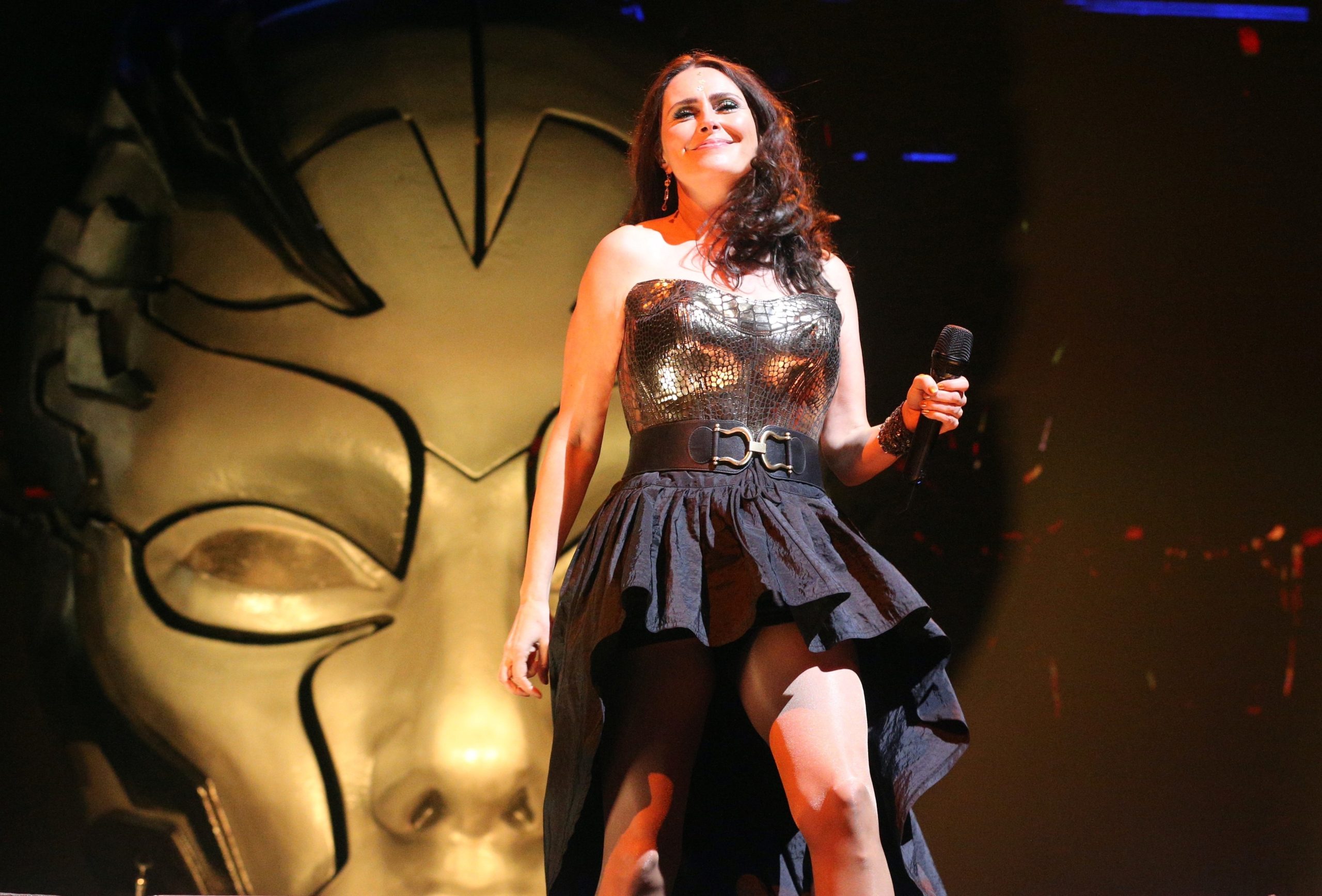 At the London show at the 02 arena, Amy sits in on piano for a song with Veridia, but not tonight. Amy did play piano in her own band's set though for some lovely light and shade amid the rockier stuff.
On one track "Your Star", with Amy at the piano, the place was lit up by thousands of mobile phones in the crowd.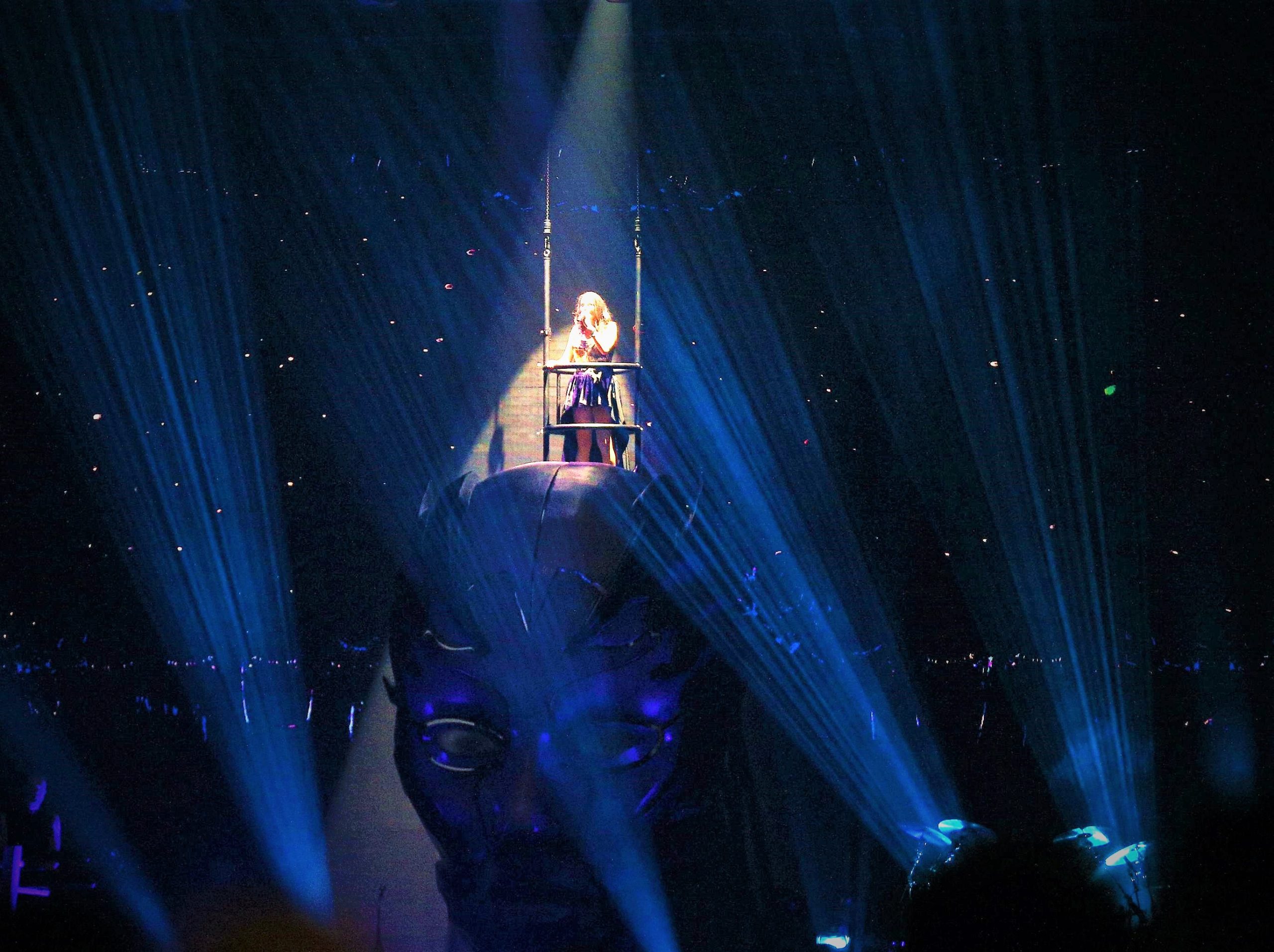 And on Evanescence's song "Use My Voice", four songs from the end of their set, Amy usually calls Within Temptation's Sharon den Adel out for a duet, but not tonight.
In London, Sharon told the crowd she had a heavy cold, so one assumes that is why she swerved the duet tonight. But you'd never know Sharon was suffering in her band's set, as her vocals were bang on.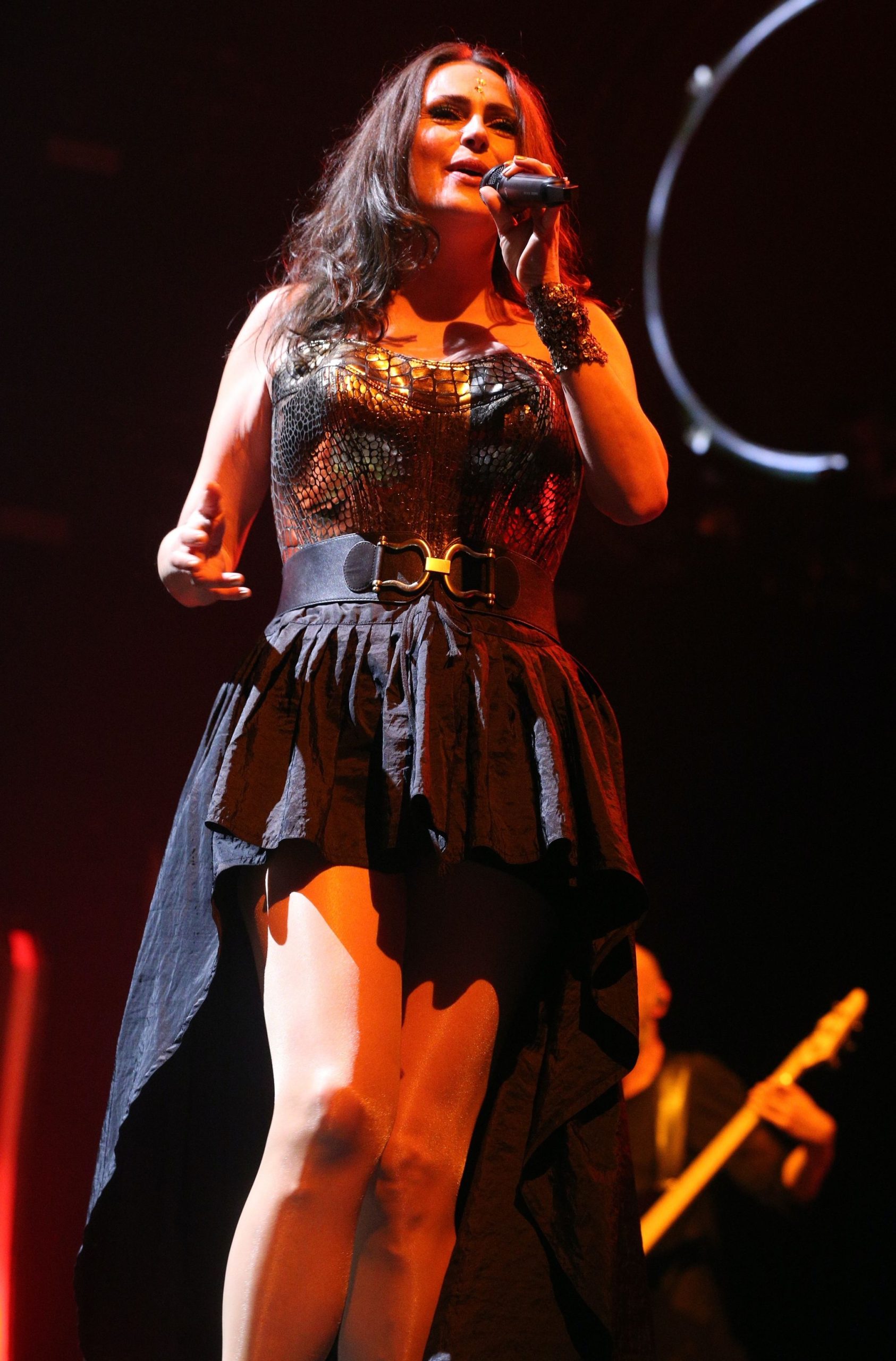 Evanescence are supporting 2021's album "The Bitter Truth", their fifth album and they feature a good chunk of those new songs in the set. The medley of three cuts from the current long player, "Lose Control", "Part of Me" and "Never Go Back" is a lovely moment of the night.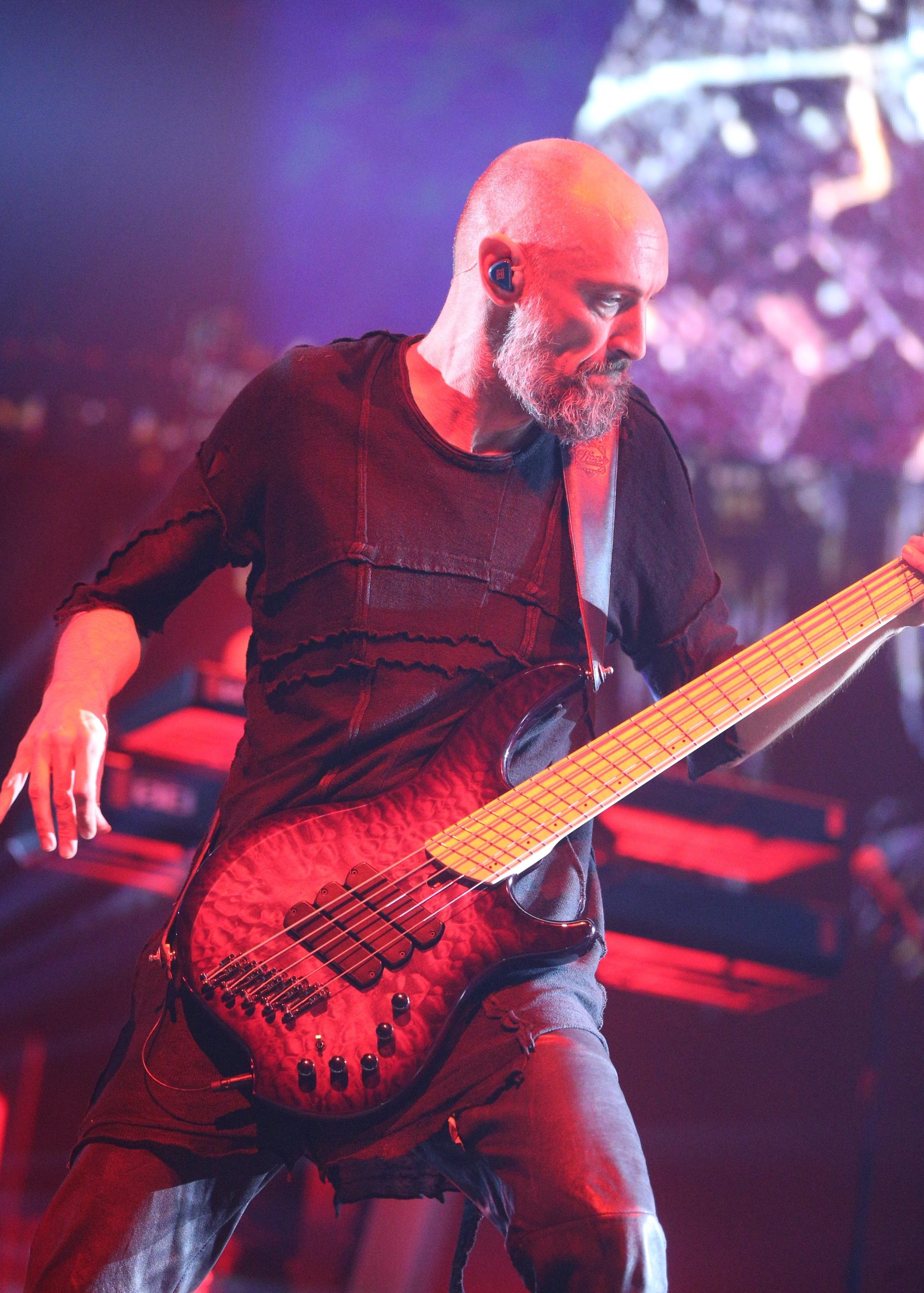 Amy Lee is a world class singer with amazing vocal chops. Fact. But do not underestimate the rest of the band.
Drummer Will Hunt, bassist Emma Anzai and guitarists Tim McCord and Troy McLawhorn are the engine room and concrete foundations for Amy to soar upon. And soar she does. On such epic tunes as "Going Under" and the chilled "Wasted On You".
From the opening number to the final two songs, "My Immortal" and "Bring Me To Life", the power, the energy and the supreme talent never dipped. Not for one second.
The band did have subs on the bench tonight though; circa 15,000 people singing almost every word to every song in unison.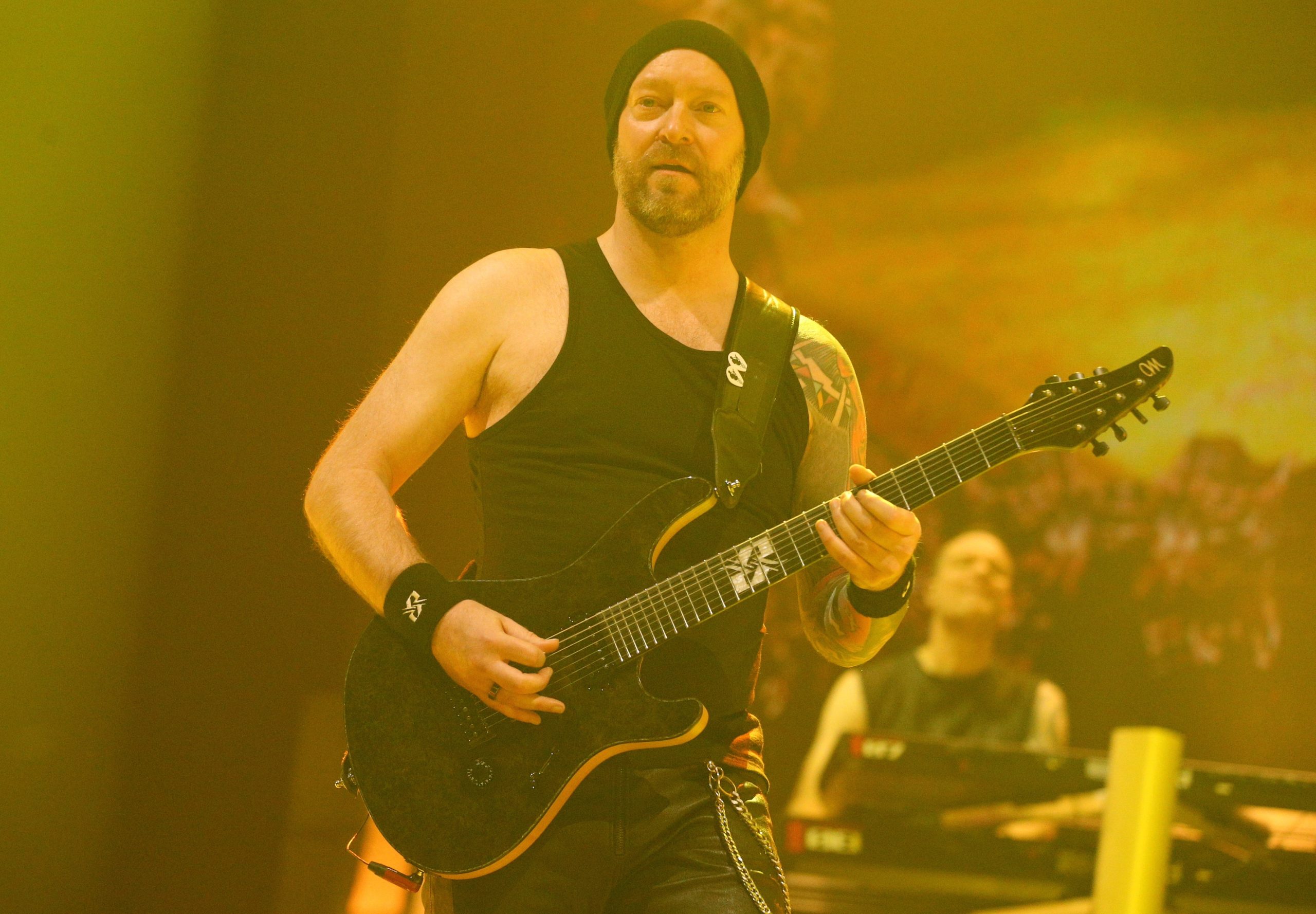 Were I in the band Within Tempation, I'd never want to try to follow that absolutely masterful performance which will be indelibly etched into the memories of everyone who was there tonight. Me included.
But Dutch giants Within Temptation came out fighting and they totally conquered with a spectacular set. Including stunning visuals, giant flames, emotionally moving video footage and a giant mask/head thing, like a prop from a futuristic space age movie.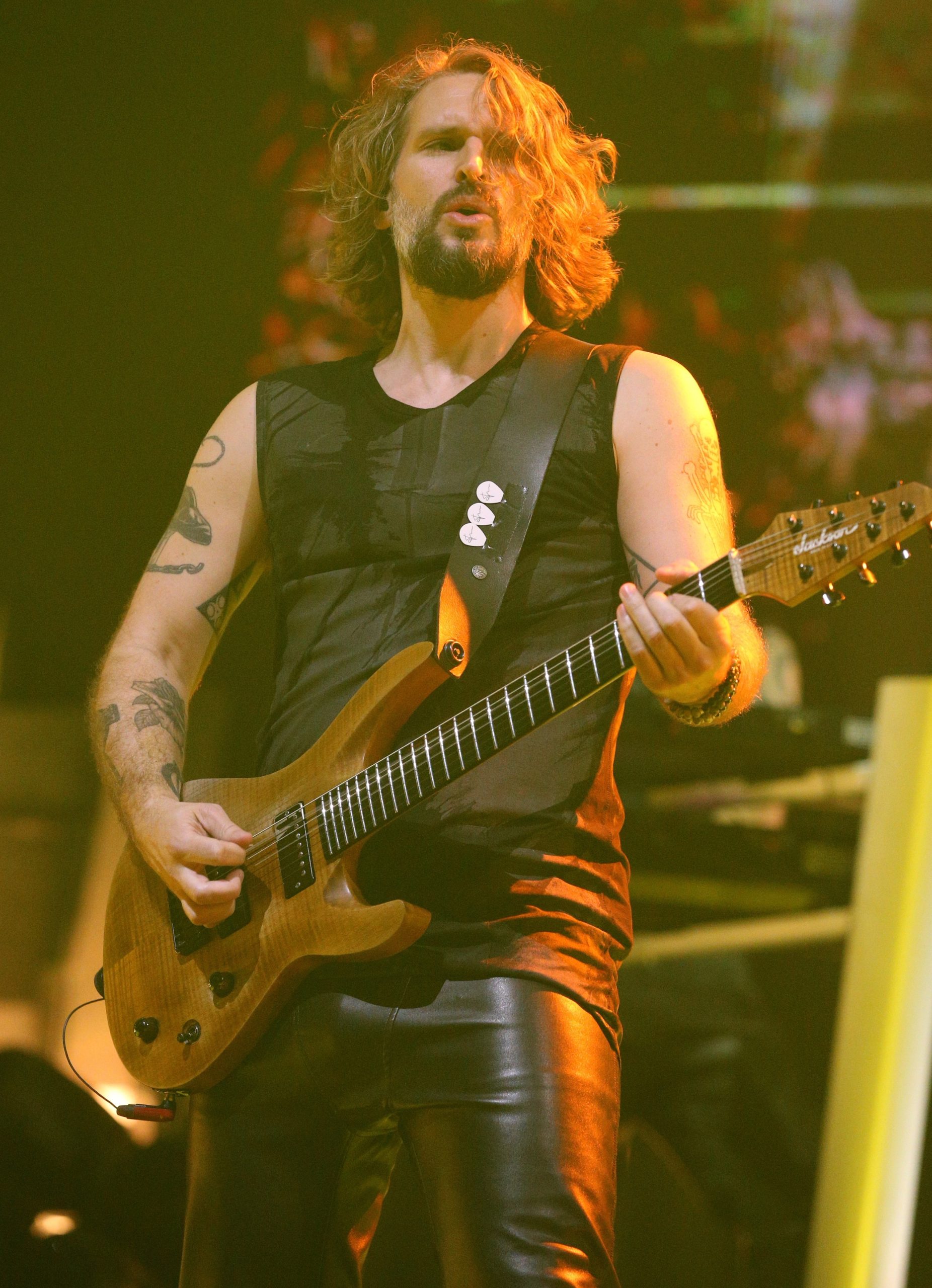 At one stage (song # four "Angels"), singer Sharon climbs a ladder to stand on top of this giant head, and belt out the song without a falter, as though this was all in a day's work. Fear of heights is my bag and it made me feel sick just seeing how high she was. Bravo.
For the song "Raise Your Banner", back on stage, Sharon shows support to the people of war-ravaged Ukraine waving the country's flag to the supportive crowd.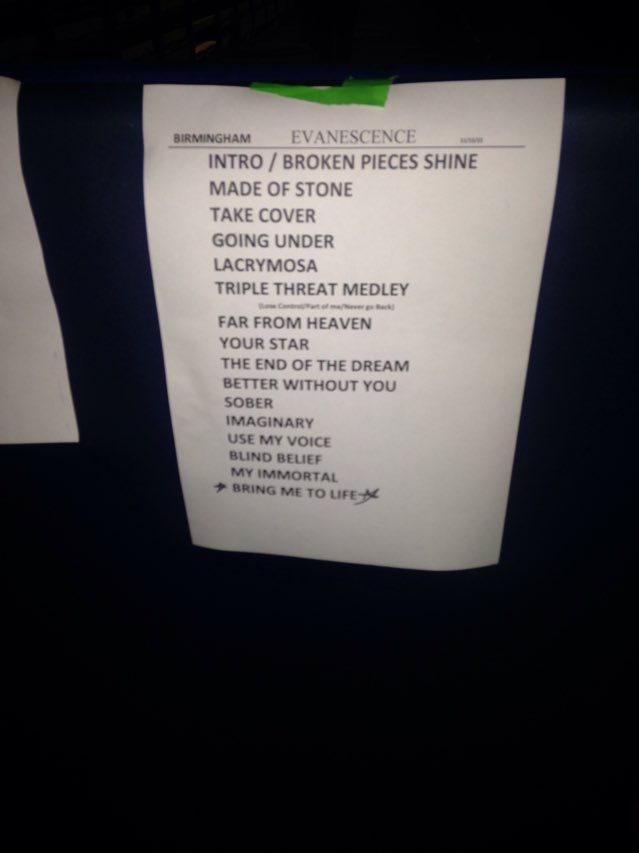 All too often, a great performance by a band or an artist is bolloxed up by dodgy sound or lighting. But not tonight. Sound and lighting crew, take a bow.
Within Temptation started as they meant to go on with a high impact first track, "My Solemn Hour" and some dramatic footage of a mass war grave, and audio of Sir Winston Churchill's voice and his image on the screen to send shivers down your spine.
Sharon den Adel is joined by Ruud Jolie on lead guitar, Stefan Helleblad on rhythm guitar and backing vocals, Martijn Spierenburg on keyboards Jeroen van Veen on bass and drummer Mike Coolen.
They close their set with "Mother Earth" and seal four perfect hours of rockin' excellence from all three acts.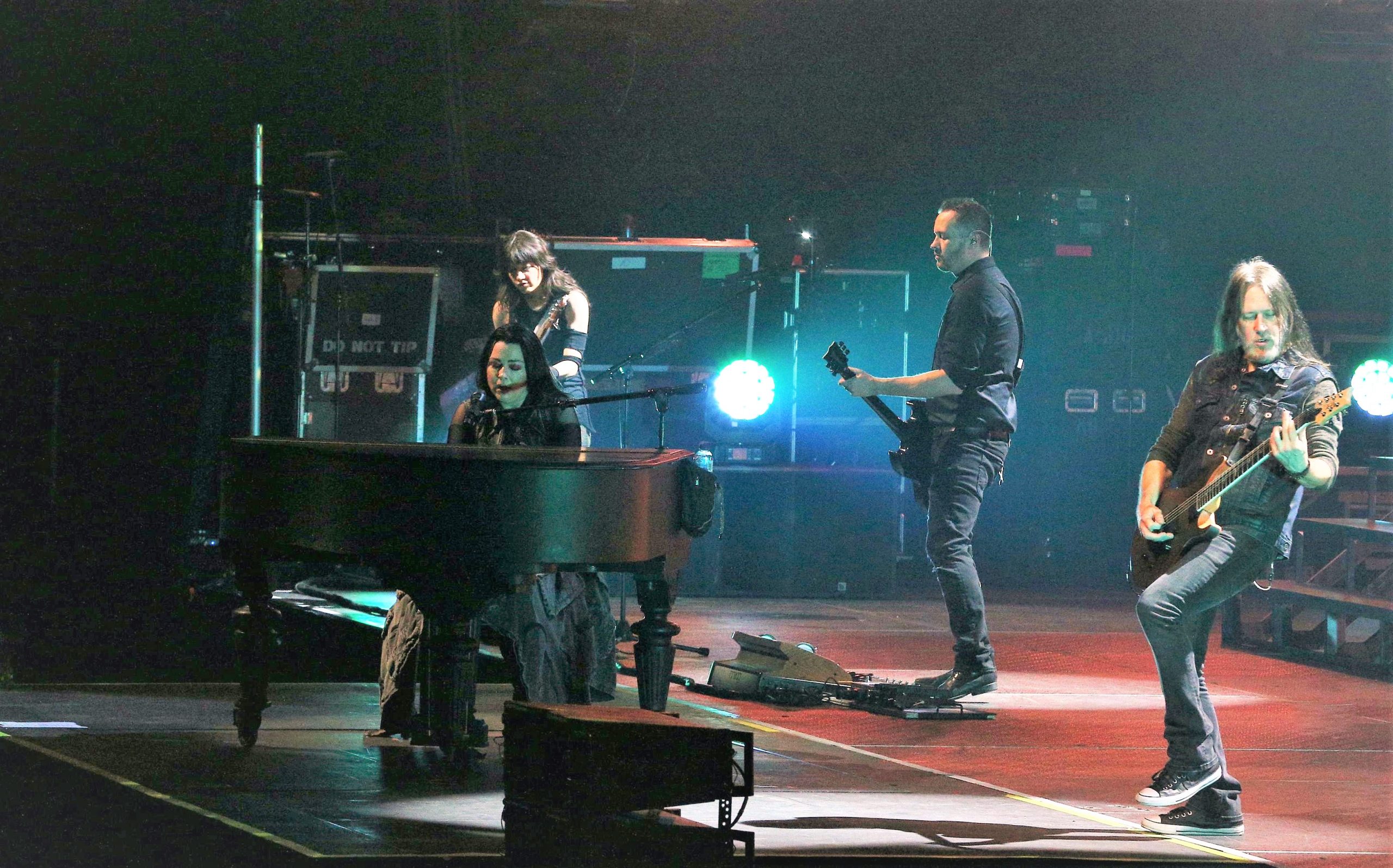 Evanescence have been on the road for 27 years, and Within Temptation for just a year less, but tonight, both bands had the energy, power and wow factor to defy those almost three decades of jet lag and the changes in the music business.
This was the difference between the here today, 15 minutes of fame, gone tomorrow bands and artists that get dropped by record labels after one or two hit records and end up on the scrap heap, and the grafters who stick at it and build a loyal fanbase while staying true to their art.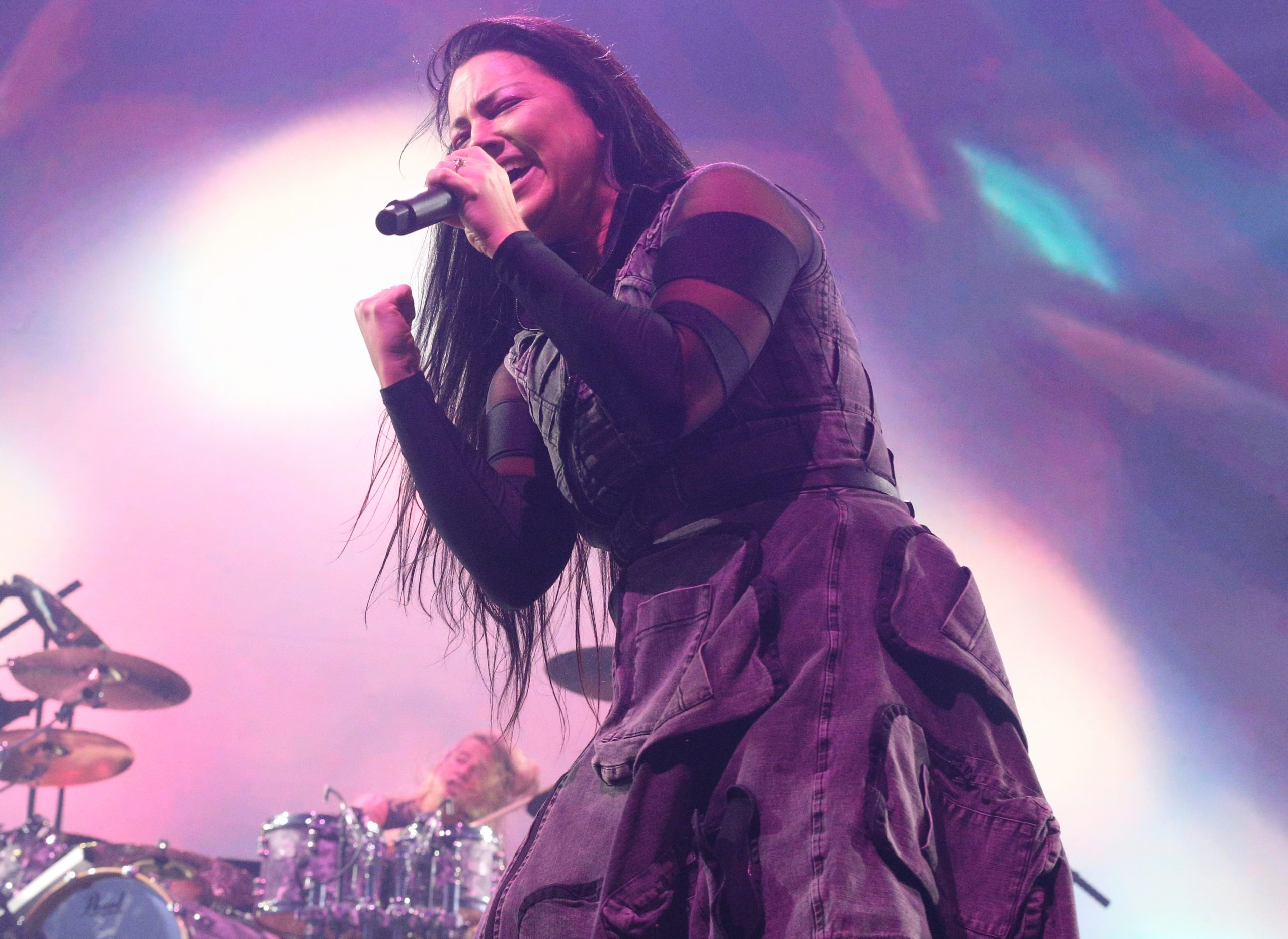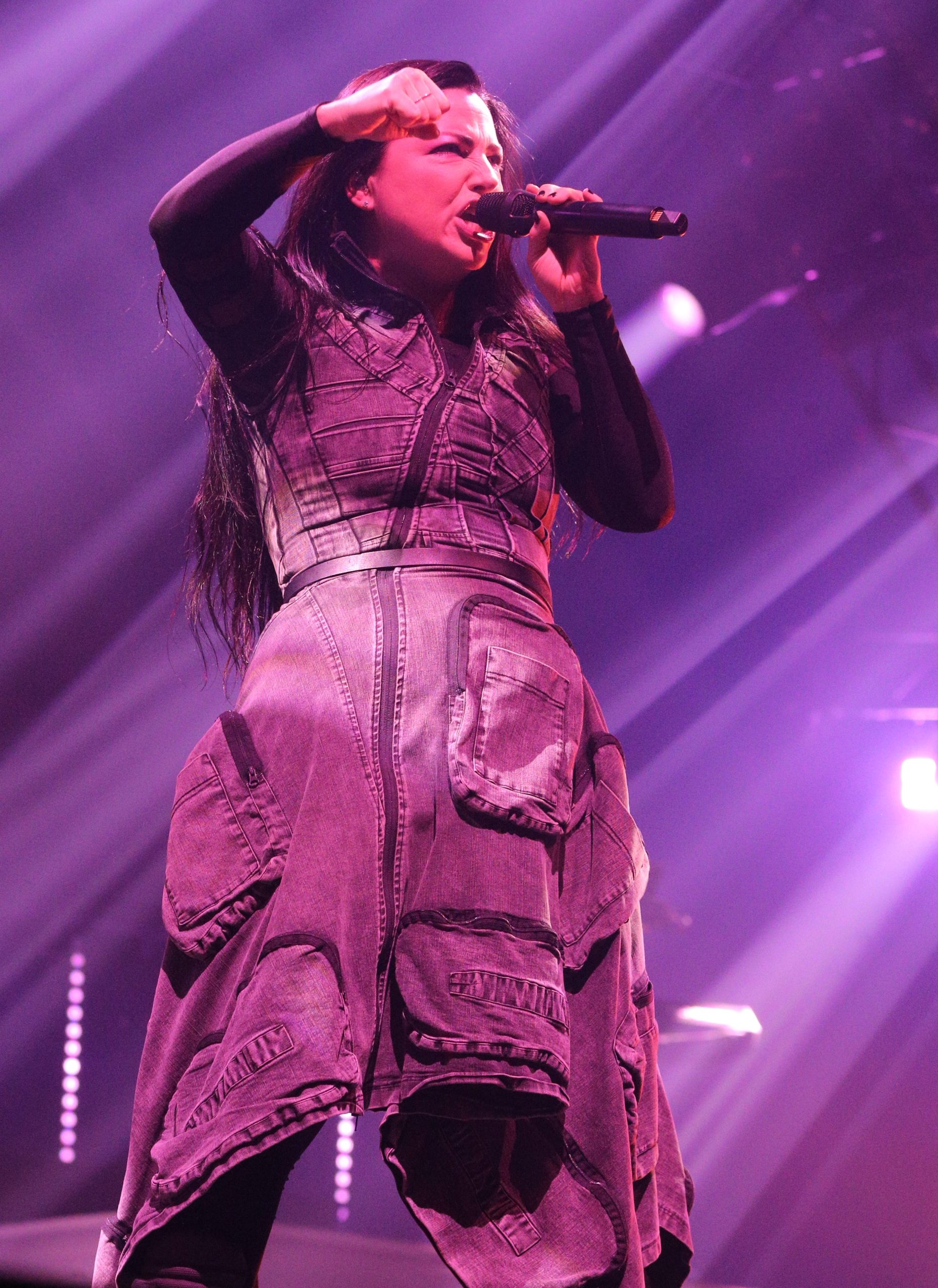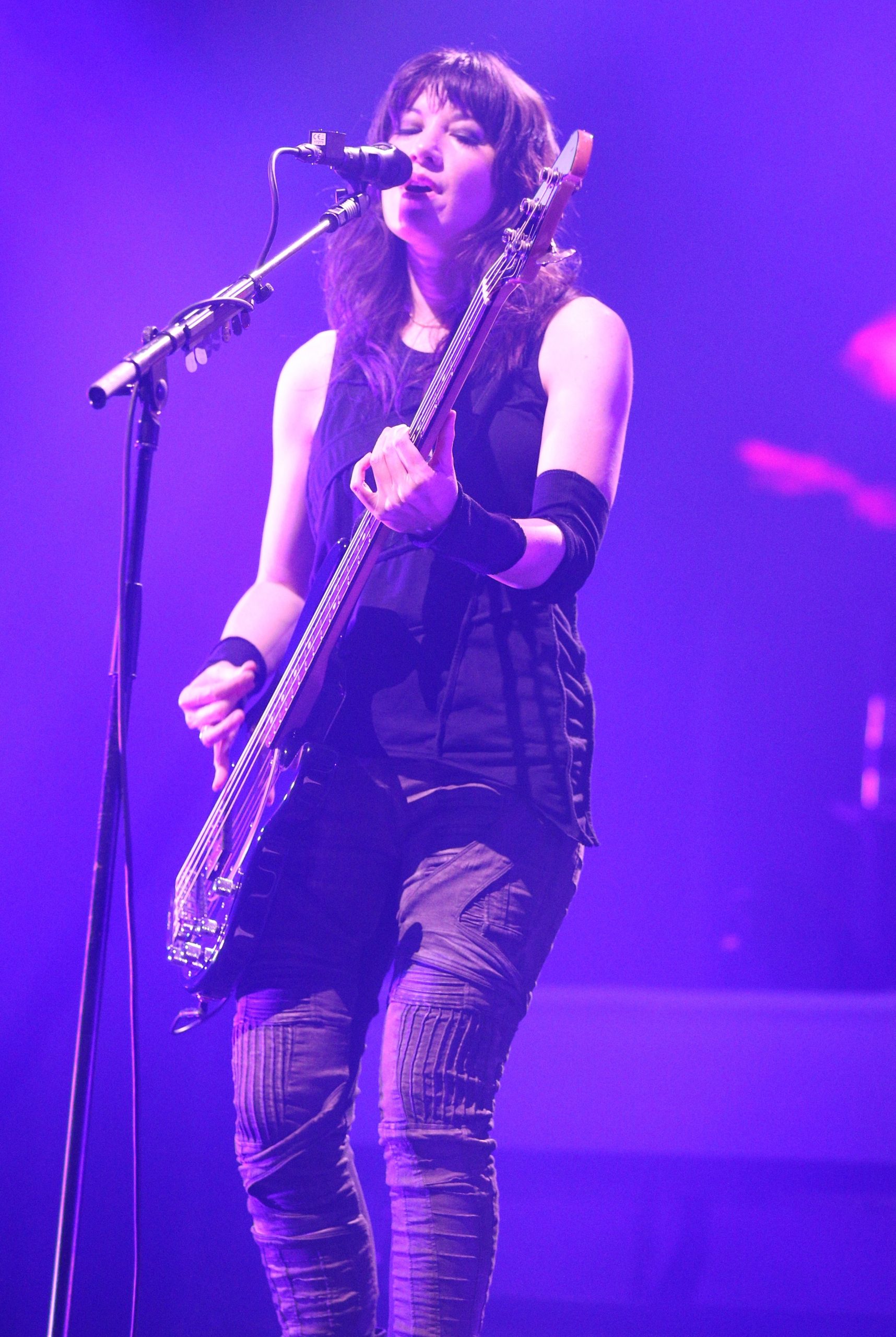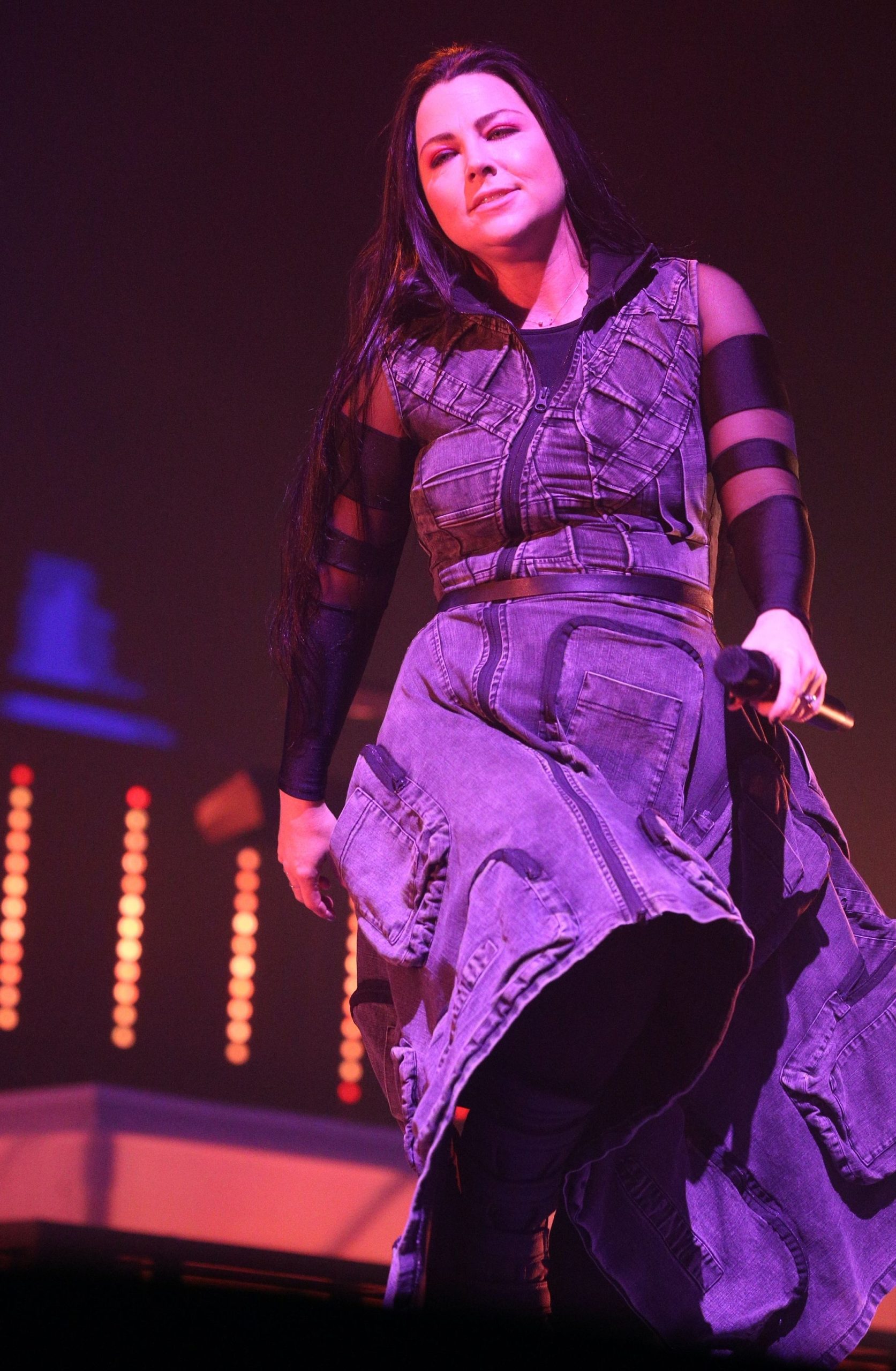 Both bands here are worthy of even bigger venues than the big arenas they are playing on this tour. They are both as stadium-ready and deserving of headline status in their own right, as any current superstar band or artist ruling those sizes of venue.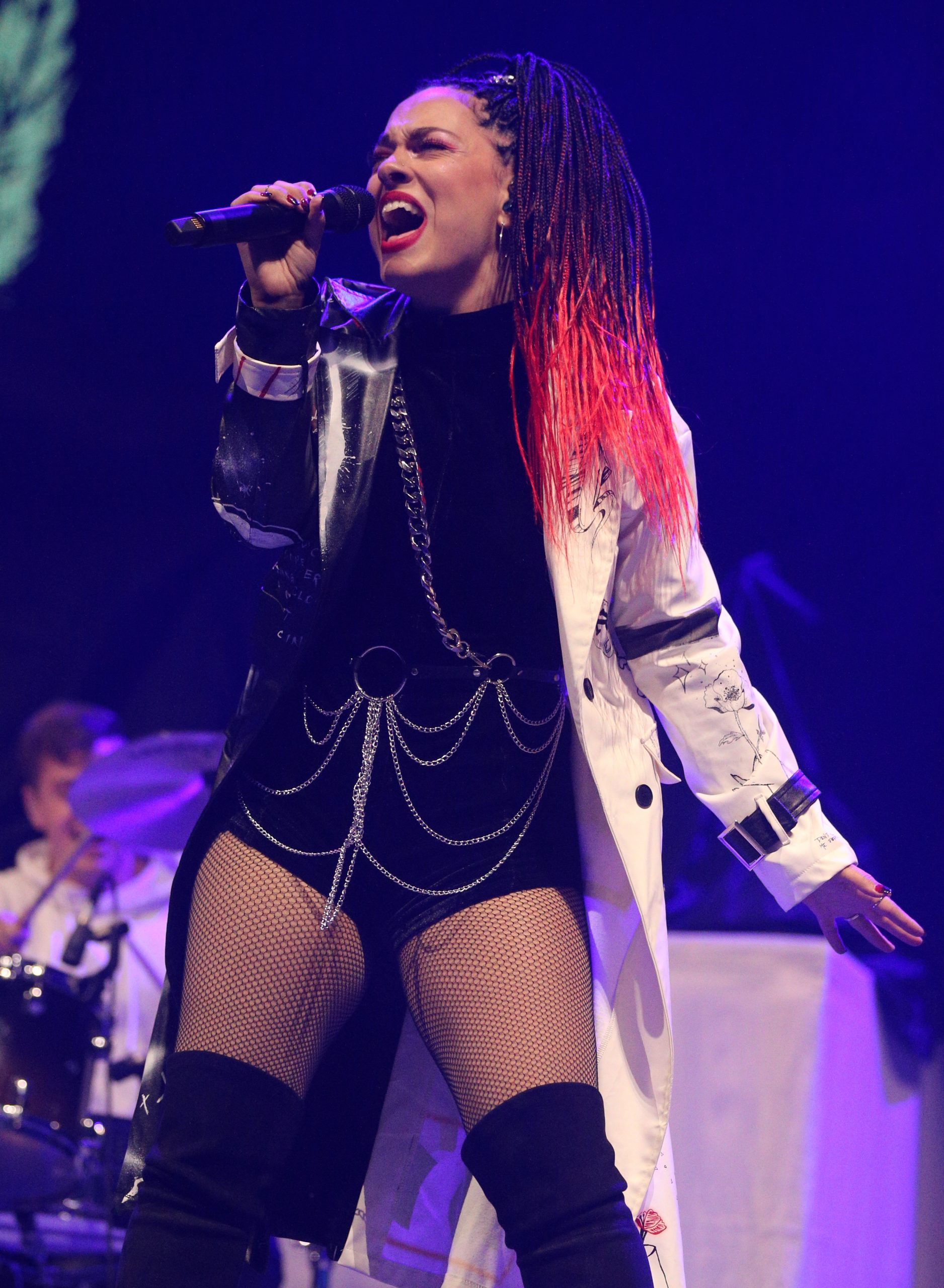 Amy, Sharon and Deena – three vocal lionesses who roared to victory tonight – and not a red card between them!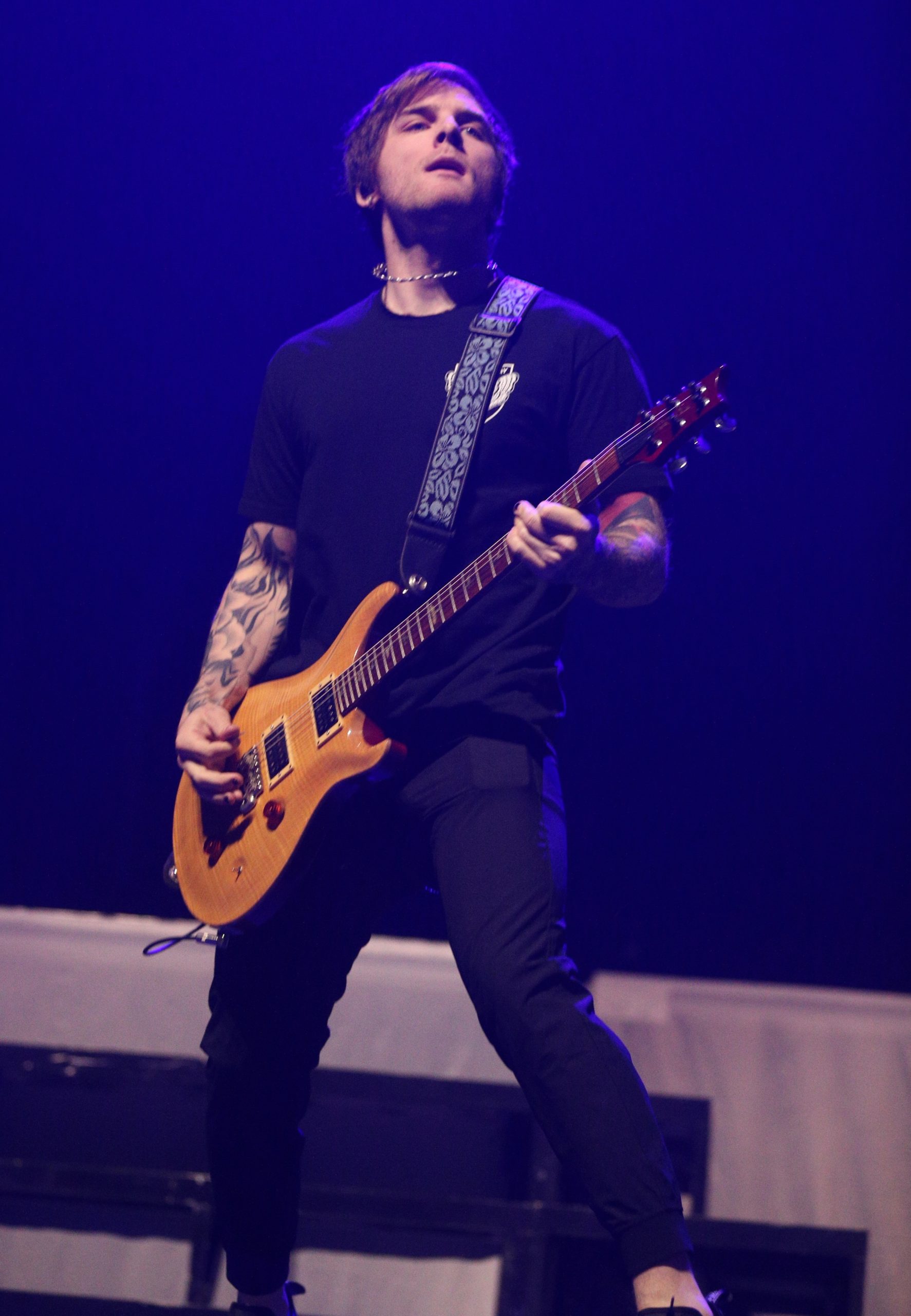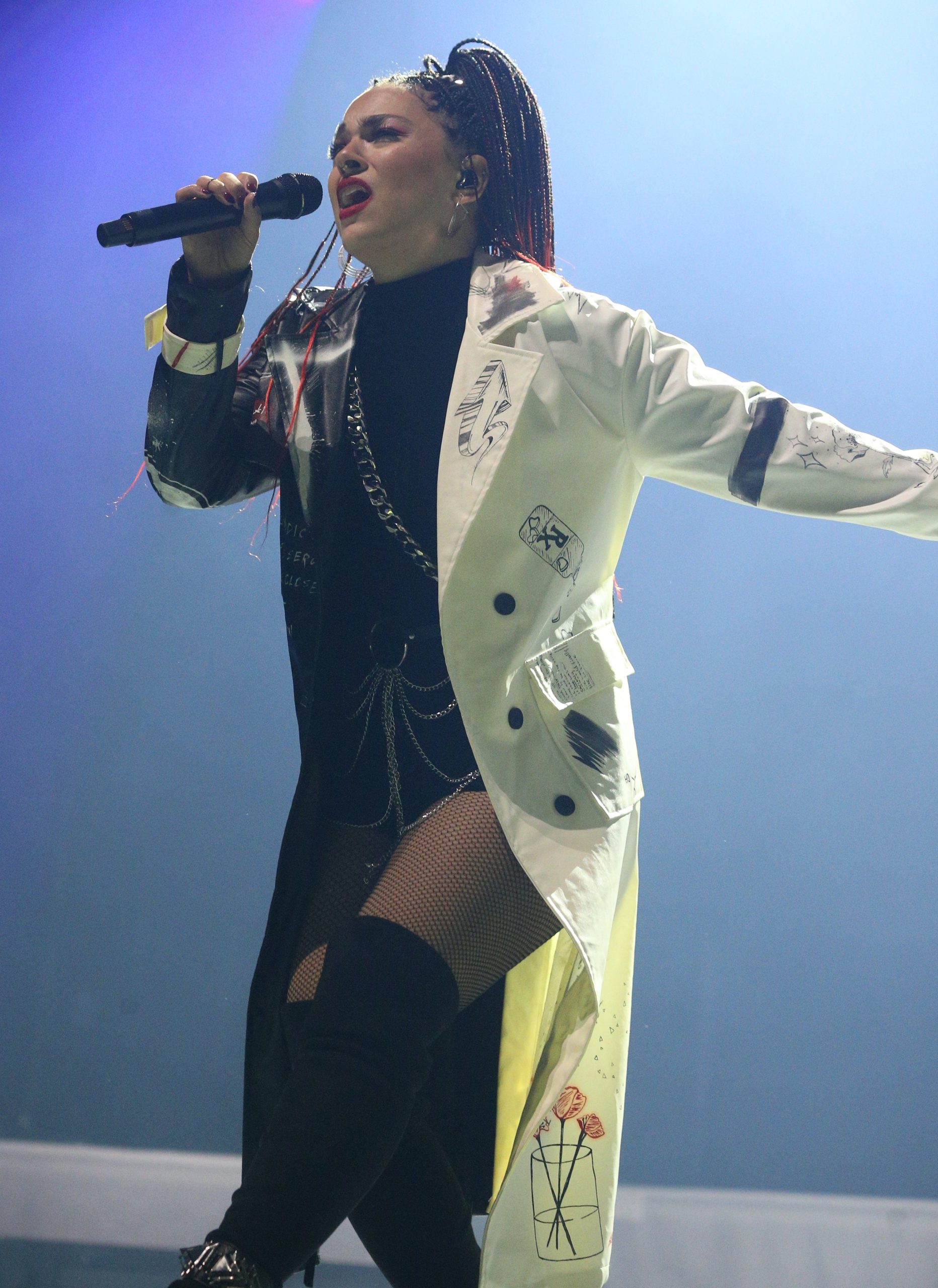 Gig of the year? For circa 15,000 in Brum tonight, a big fat yes, methinks.
---
---
Photos by Rothschild
Words: Christopher Weston