Steve Hillage has announced his "Golden Vibe Tour" for March/April 2023 – postponed from 2021 due to the pandemic.
Virtuoso guitarist, techno futurist, prog' visionary: From acid rock to acid house, musician Steve Hillage has been on an incredible, transcendent journey for the past 50 years.
An integral figure in the 'Canterbury Scene' and a key member of 70s cosmonauts Gong, Steve has gone on to forge a successful solo career that incorporates several ground-breaking albums, as well as being one half of electronic project System 7.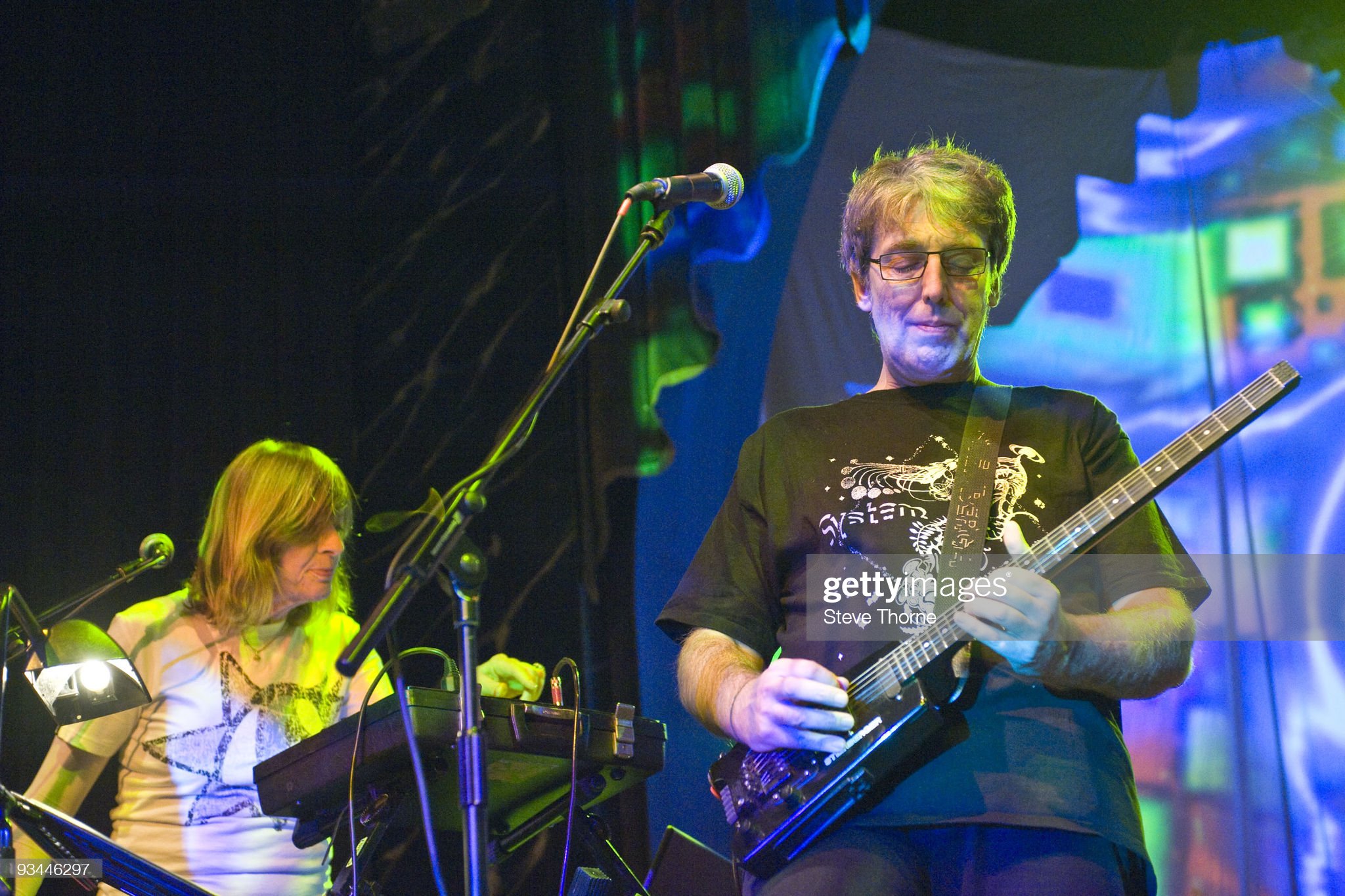 His CV includes collaborations with The Orb and Todd Rundgren, as well as being producer of the Simple Minds post-punk Krautrock-inspired double LP "Sons And Fascination"/"Sister Feelings Call."
Now Steve and members of Gong are returning to the stage for the first time in three years for a 12-date UK tour, playing cuts from his classic solo albums "Fish Rising", "L", "Green "and "Motivation Radio" – plus a few surprises and never-before-played live tracks taken from his extensive catalogue.
Steve and synthesiser-playing partner Miquette Giraudy will be joined by members of Gong playing as The Steve Hillage Band: Kavus Torabi (guitar & vocals), Dave Sturt (bass & vocals, Fabio Golfetti (guitar, glissando guitar & vocals), Cheb Nettles (drums & vocals), Ian East (sax' & flute).
Support on the tour will be The Utopia Strong, the adventurous electronic-based project of: Kavus Torabi (guitar), Steve Davis (modular synths & programming) and Michael J. York (multi-instrumentalist &  programming).
Steve Hillage recently unveiled "The Glastonbury Experience (Live 1979)", the latest in a string of lovingly restored live recordings from his archive, released on Madfish Records. Available on CD and double-LP.  Exclusive to three stores: https://burningshed.com/ planetgong.co.uk stevehillageband.bandcamp.com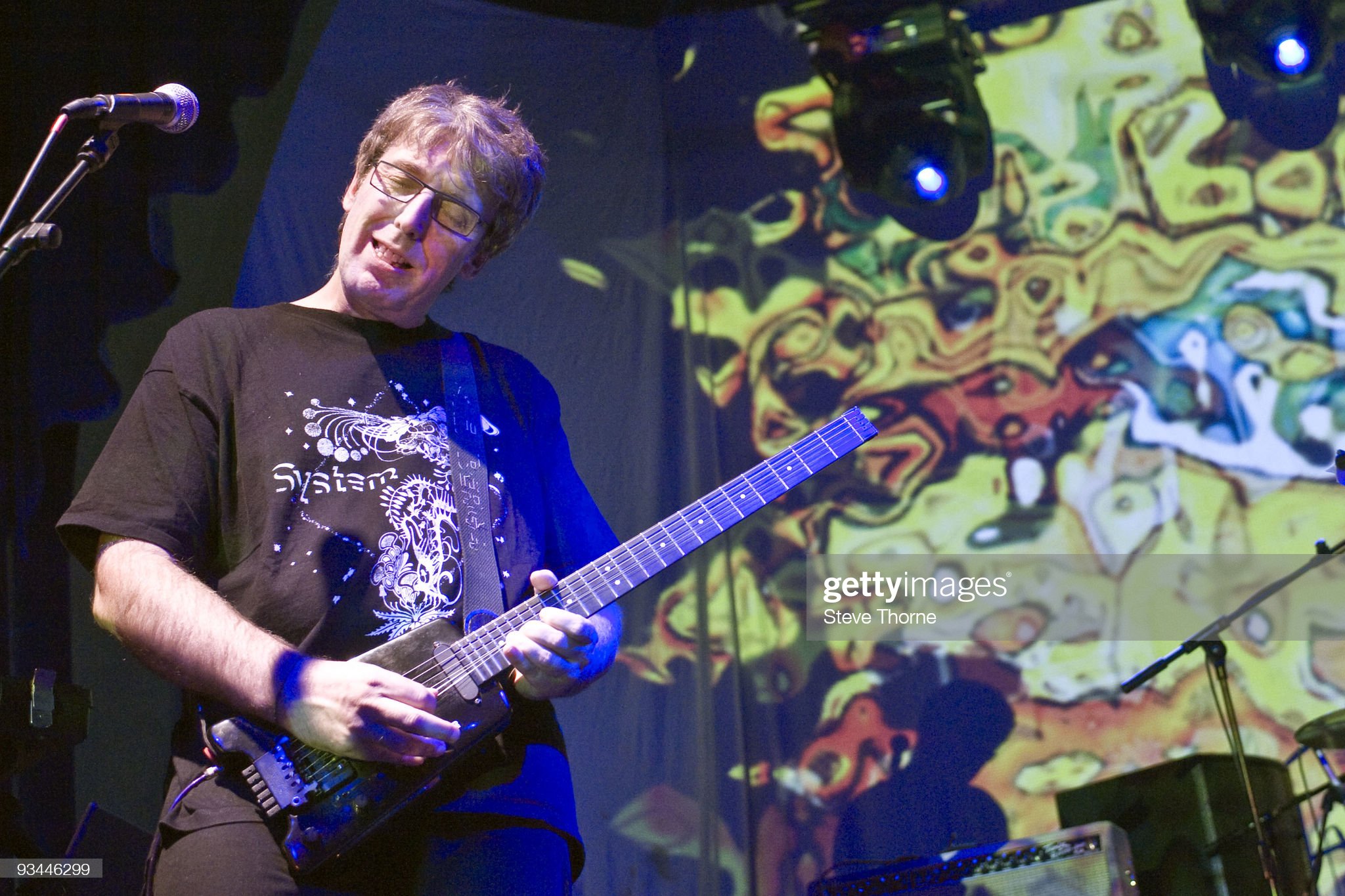 Hillage's links to the Glastonbury Festival are well documented, but 1979 was a very significant appearance as Steve was an integral member of the team who saw the Glastonbury Festival reborn that year.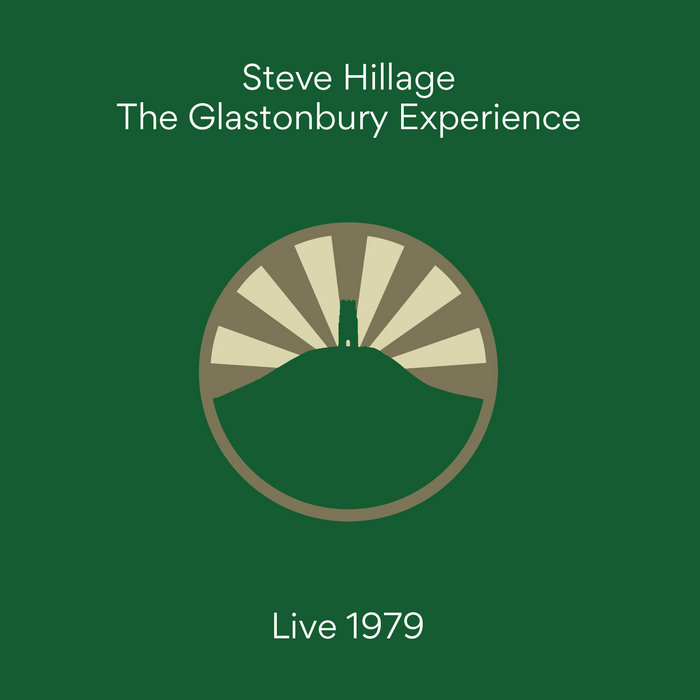 The Steve Hillage Band headlined the first night of the festival, Friday 21st June, and now for the first time, this "most epic" set is finally available to hear.
Tickets for the Steve Hillage Band "Golden Vibe" Tour, here:  www.ticketmaster.co.uk / www.gigsandtours.com
---
---
Steve Hillage: "Track Record
1. First song you recall hearing as a child?
Probably "The Teddy Bears' Picnic."
2. First single you owned?
The first single I bought was "Wonderful Land" by The Shadows.
3. First LP/album you owned?
"Rubber Soul" by The Beatles.
4. First CD you owned?
Like many people, I got the Dire Straits "Brothers In Arms" CD in 1985. After thatm it was CDs all the way for me. I still think it's a good format.
5. Last music you bought and in what format (CD/vinyl/digital download)?
Recent tracks for my DJ set, from Beatport (wav download) – most recent being "Drums Of Gaia (Adoo Remix)" by Ben Teufel. Most recent album, I think, was "Promises" by Floating Points & Pharoah Sanders, also as a download.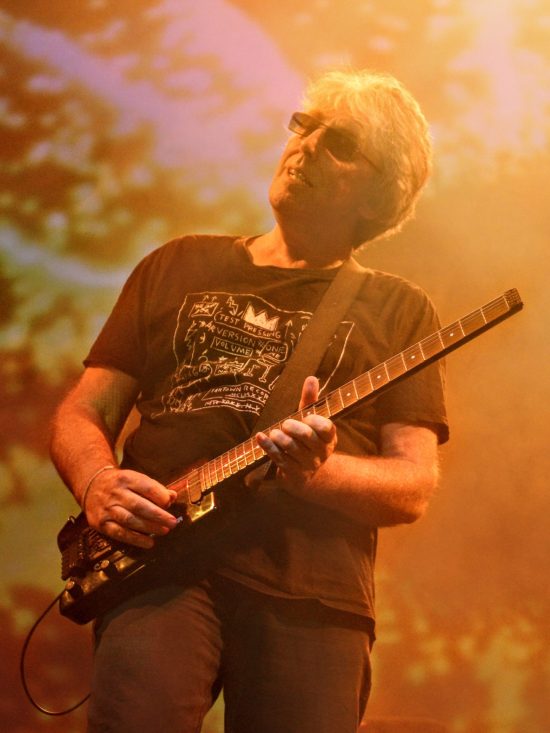 6. Which album would you be happy to receive as a gift?
Something great that I'm likely to play!
7. Favourite album? (Choose more than one if need be…)
Jimi Hendrix : "Electric Ladyland".
8. Best record ever made (can be single/album/EP – and choose more than one if need be)?
Single: "Good Vibrations" by the Beach Boys or "Strawberry Fields Forever" by the Beatles.
Album: Too many to choose just one, but could nominate "Revolver" or "Sergeant Pepper" by The Beatles.
9. Guilty secret (or anything unusual or perhaps unexpected) in your music collection?
"The Eliminator" album by ZZ Top.
10. What does music mean to you and how does it make you feel?
Music is the only art form to reach out and have a physical effect on you, and through this it can transmit both strong and subtle energies and emotions. The purest musical emotion is neither sad nor happy but combines both. Poets refer to this as the "sad triumph". The Arabs call it "Tarab".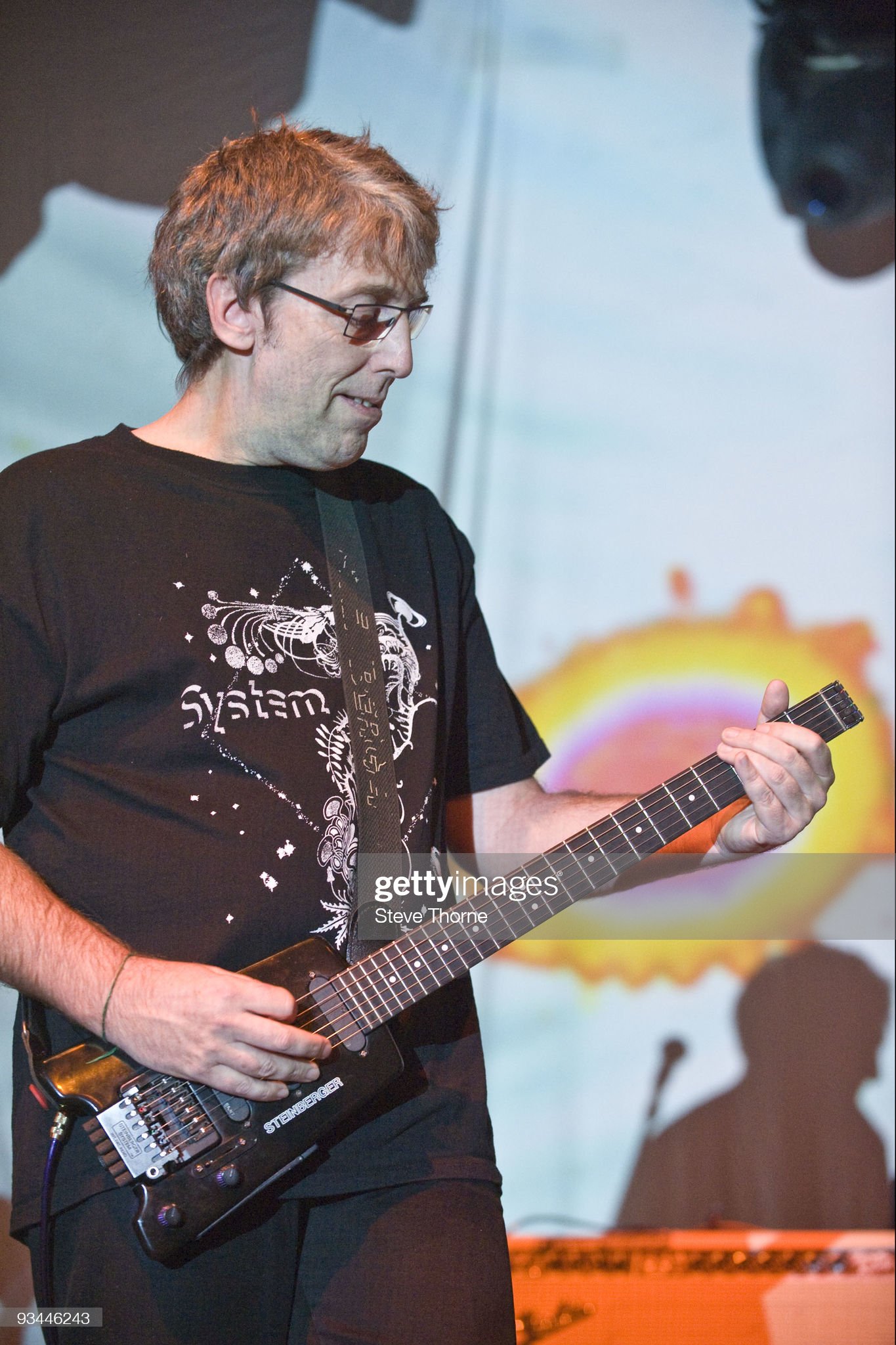 11. Which song or album is a guaranteed mood booster?
"A Rainbow In Curved Air" by Terry Riley.
12. Which song or album would be the soundtrack to a film about your life?
The "Gris-Gris" album by Dr John, The Night Tripper.
13. Your favourite driving track – or music to exercise to?
For driving: "Hallogallo" by Neu!
14. Best song or album for a romantic moment?
"Cool Water" by Joni Mitchell.
15. Which song was played for the "First Dance" at your wedding (if you are married) or which song would you choose if you did get married?
"Gimme All Your Lovin'" by ZZ Top.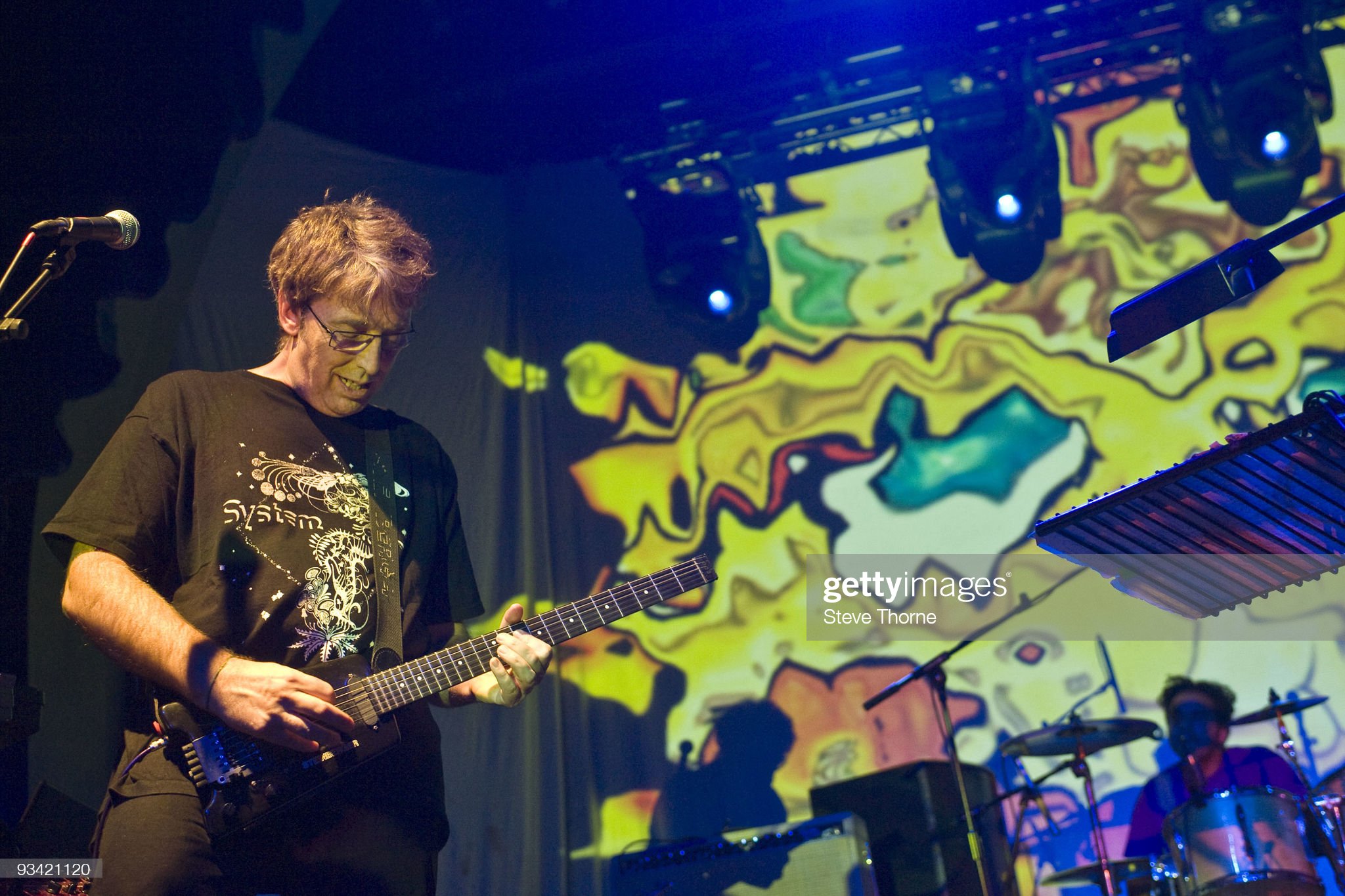 16. Your choice of song to sing at karaoke?
"The Teddy Bears' Picnic."
17. Which song takes you back to your childhood – and to which specific memory/memories?
"My Old Man's A Dustman" by Lonnie Donnegan – the first song I learned to play on guitar.
18. Favourite band (or bands)?
The Jimi Hendrix Experience.
19. Favourite singer (or singers)?
The Beatles.
20. Which song would you like played at your funeral?
"1983… (A Merman I Should Turn To Be)" by Jimi Hendrix.
1983…(A Merman I Should Turn to Be) " – recorded in 1968 for "Electric Ladyland" by the Jimi Hendrix Experience. The track features flute by Chris Wood of Traffic.
---
---
Photos (marked Getty): Steve Thorne