* HOT CONTENDERS FOR 2023…*
"Grimsby grit" indie pop newcomers Indigo Bay reveal the DIY video for their new infectious single "Papercuts", released today (26th October 2022) on Heist or Hit (Her's, Pizzagirl, Brad Stank).
The track is the latest to be taken from their forthcoming debut EP "After Dark", which sees light of day on 9th November.
"Papercuts" is about being in a bad relationship, but not having the strength to leave – a sense of insecurity manifesting. Vocalist/guitarist Callum Minks says: "Papercuts is about feeling lost after a relationship falls apart.
"During this particular relationship I was changing who I was to make myself more likeable, hurting people that have been there for me, and ended up doing different things that I didn't like doing.
"So when the relationship fell apart, I felt so lost because I didn't know what I liked or wanted to do anymore. I'd lost touch with who I was."
The track comes with an official video created by the band which touches on the importance of long-term friendship, and checking in with your loved ones on their mental health.
"I still struggle with my mental health, but one thing that gets me through each day is my friends around me," says Minks. "They make sure I get out of bed so I don't continue to waste my days away sleeping. So, we really wanted to create a video that encapsulates how tight we are as a group.
"Knowing each other for six or so years, as well as the friends we've met along the way, we've all seen each other go through these kinds of relationships and not just with partners, with family too. And it's just really nice that we've all got each other's backs. Check in on your pals!"
Indigo Bay are: Callum Minks – lead vocals & rhythm guitar, George Gray – bass, Amias Burrows – drums and Alex Plater – lead guitar. Spend a while with the band and they say you'll learn that "Amias can do a Rubik's cube in 40 seconds, Callum can draw (like, really draw), George is unnervingly good with butterfly knives (watch out!) and Alex will be able to eat any meal before you do."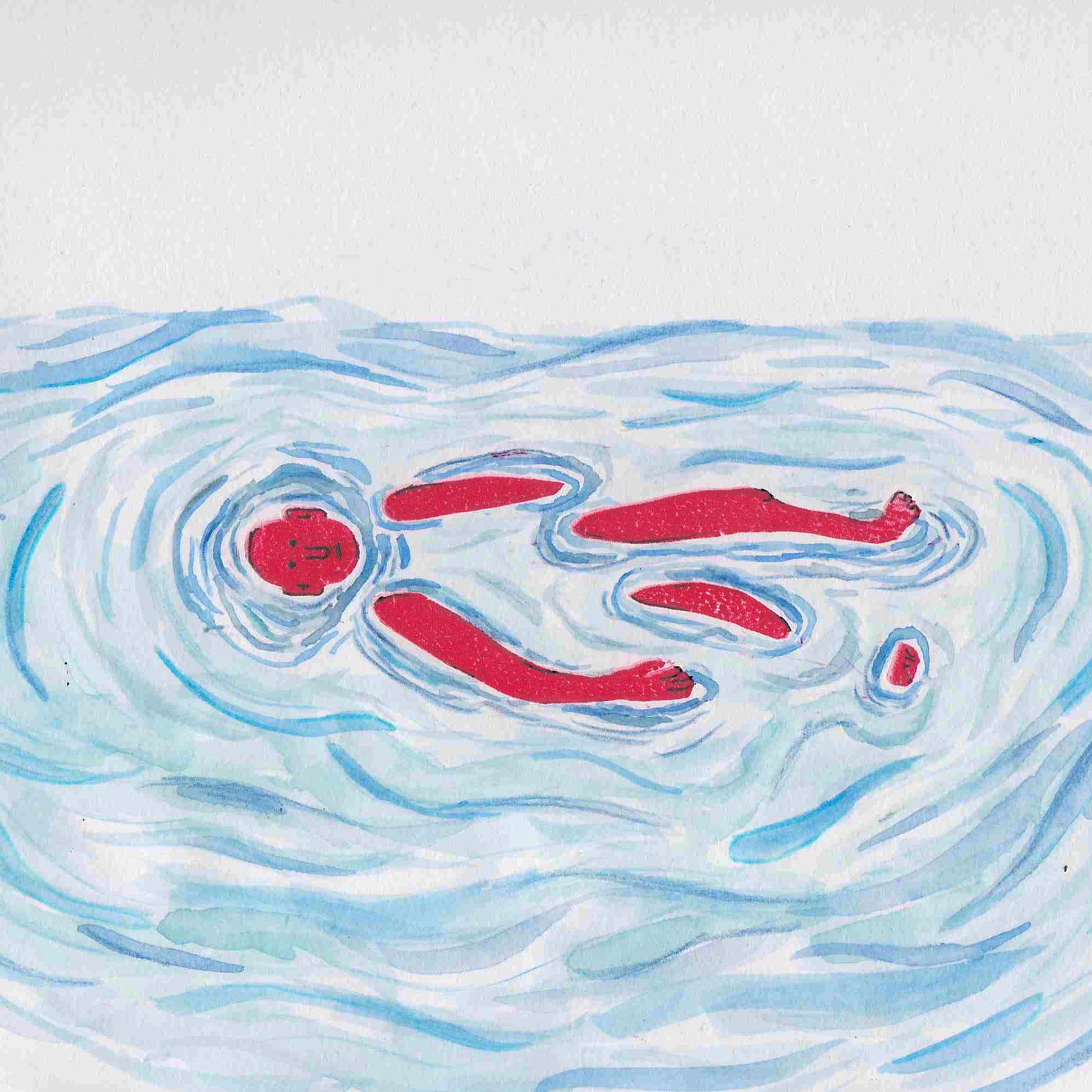 Newly signed to Heist or Hit in 2022, the four-piece decamped to Bam Bam Studios in Leeds to record forthcoming debut EP "After Dark" with label mates Harry Jordan and Dan Clifford-Smith of Eades.
The quartet kicked things off this summer with a brace of singles: "Bats" and "Say What You Wanna Say", catching the attention of BBC Radio One new music maestro Jack Saunders. They also received spins from BBC Introducing.
https://www.facebook.com/theindigobay