The Blackheart Orchestra are Manchester based multi-instrumentalists Chrissy Mostyn and Rick Pilkington, who take a wide range of influences from artists such as Sigur Ros, Bat For Lashes and Bjork.
Together they combine contemporary rock with electronica, atmospherics and classical styling to create a unique brand of ethereal art-rock that is laden with pop hooks and poetry, raw emotions and philosophy. Frequently compared to such diverse artists as Cocteau Twins, early Pink Floyd, Portishead and Kate Bush, as well as contemporary composers such as Steve Reich and Philip Glass.
The band's 2019 album "Mesmeranto" reached # 16 in the UK Indie Chart, # 18 in the UK Rock Chart, # 4 in the USA's Big Takeover Albums of the Year, and twice voted in the Rock Writers' Top 20 Albums of the Year.
The album won praise from  musical peers including Genesis' Steve Hackett and Motörhead's Phil Campbell. They won Best British Duo. They were voted #4 Best New Band in the UK. Chrissy was voted #5 Best Female Vocalist in PROG Magazine's Readers' Poll, and their lockdown online concert series The Big Armchair Concerts was voted #10 in Most Important Rock Events of 2020.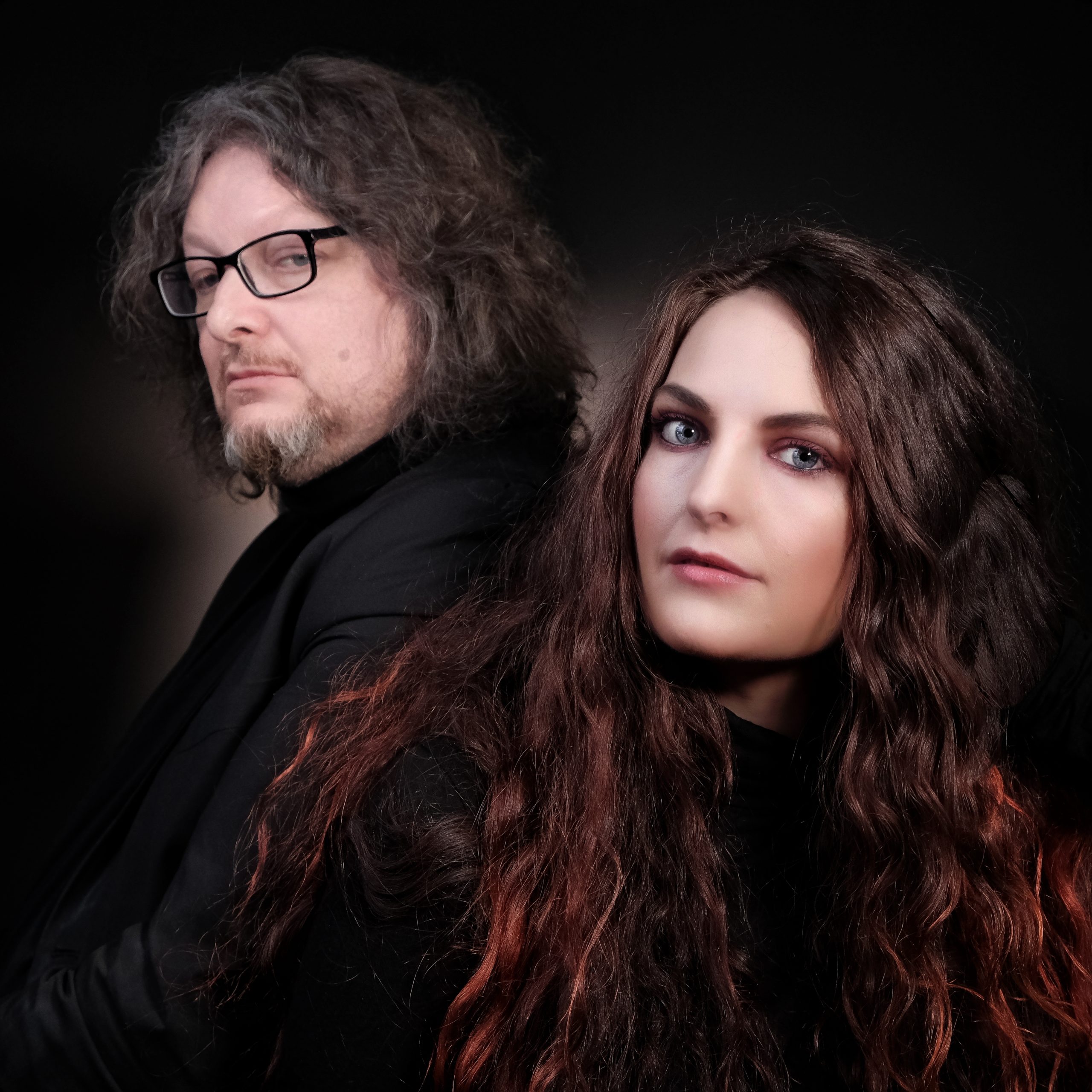 Now, following a successful 17-date UK tour, the band have released their new album "Hotel Utopia" via Ceandar Records – a finely crafted winner which took three years to make and deserves wide spread attention. 
"Mesmeranto" was based on the concept of death, inspired by Mostyn's mother who was nearing the end of her life. The new long player, "Hotel Utopia" takes a musical look at the afterlife.
The 13 songs discuss the one mystery that has troubled every human animal that ever lived. What happens after life? "Hotel Utopia" discusses our fear of the mystery of the moment the light goes out…
Opening song "The Tide" deals with the end of a loved life, a song Chrissy wrote about her mother's passing and the impact the subsequent grief had on her body and spirit. See the video, below.
"Under The Headlights" sees every life as part of something bigger and features a historic recording of the voice of 1960s British philosopher Alan Watts.
The Blackheart Orchestra tour until 23rd October (Sheffield).