Paul Jones. Jack of all trades and master of….well, all of 'em! Singer, songwriter, harmonica player, actor, TV and radio broadcaster…yeah, there's a heck of lot more to this guy than "Do Wah Diddy Diddy", the classic song he fronted for Manfred Mann back in the 60s. Paul even contributed a set of questions for TV's "Mastermind".
At 80-years-old, the "R" word is not in his vocabulary. Retirement? No sir. Too busy for that with a smashing new retrospective album, and a recent final tour and album with The Blues Band featuring a clutch of Paul Jones compositions.
Plus touring with The Manfreds and with his Blues Band colleague, guitarist Dave Kelly. There's also the occasional invite to guest with an array of stars on stage and in the studio, plus sporadic offers to host a radio show here and there.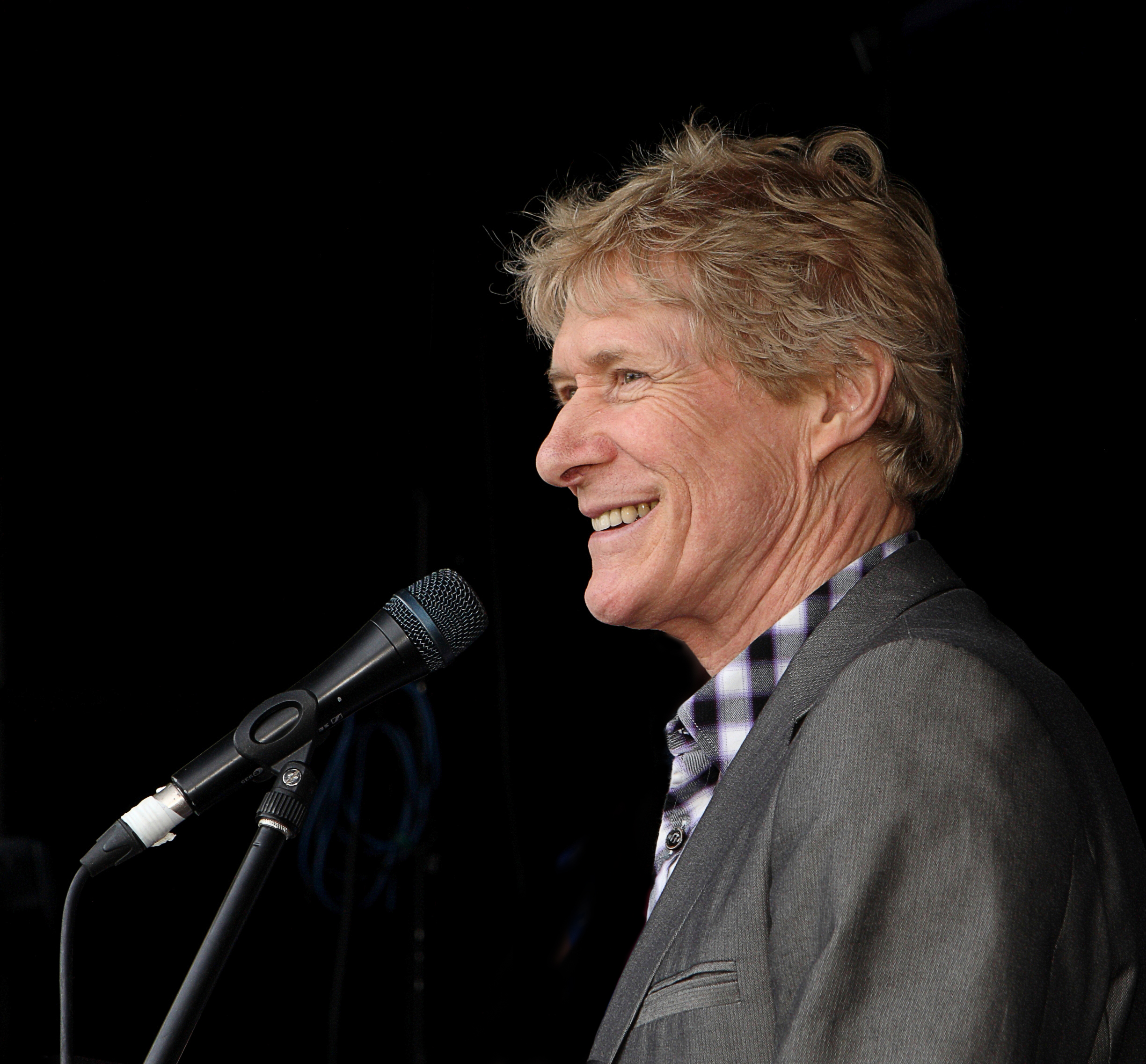 Having achieved octogenarian status in February 2022 – but the man genuinely looks at least two decades younger – Paul's energy levels, enthusiasm and drive are those of a man half his age – and his vocal prowess is still very much in tact.
His blues harp talents, or harmonica to you and me, are also still right up there. One of the best harmonica players this country has ever produced, and many of the great blues originators would attest to that if they were still with us. Those that are, do!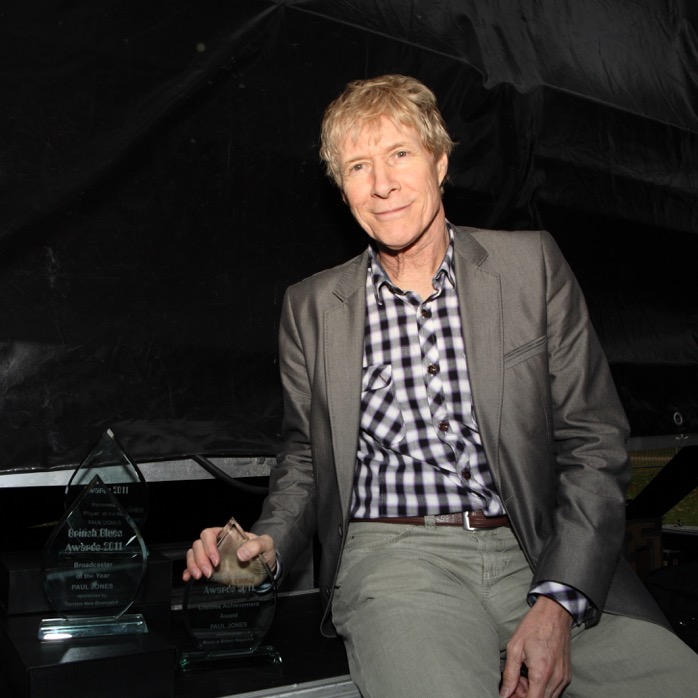 Born Paul Pond, Paul Jones was the original front-man with the group Manfred Mann, and co-composer of the signature tune for 60s TV music show "Ready, Steady, Go!" He was at the forefront of the 60s pop revolution, with million-selling records alongside the likes of The Beatles, The Rolling Stones and The Animals.
Today he shares the lead with Mike D'Abo in The Manfreds – along with most of the original members of Manfred Mann – touring extensively both in the UK and abroad.
In 1979 he founded The Blues Band, which helped kick start another British boom in blues music. On radio, he worked for five years on the BBC's World Service, and has broadcast on all five BBC Radio networks as musician, DJ, actor, critic and Desert Island Discs castaway. He hosted "The Blues Show" on BBC Radio 2 for 32 years until 2018.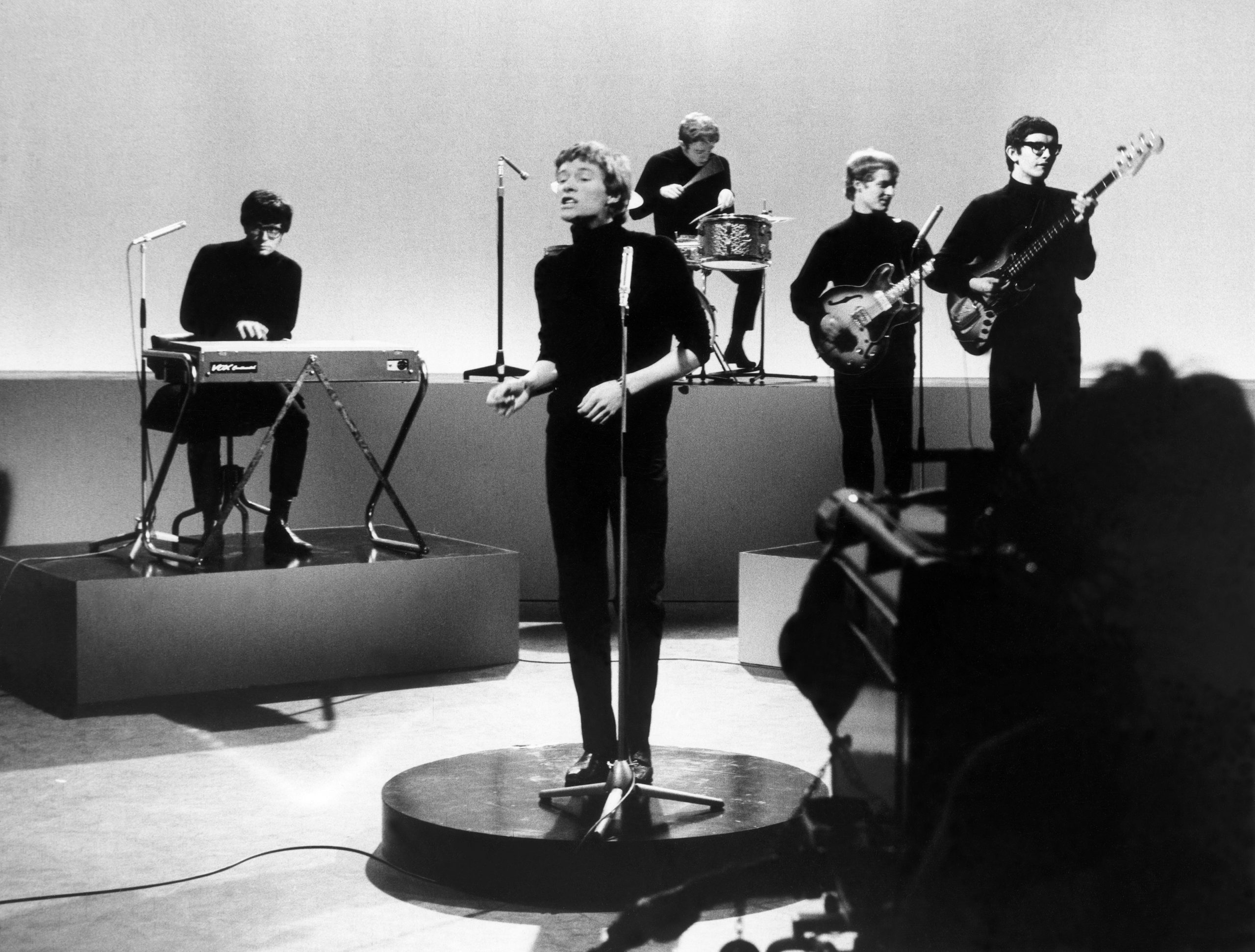 In 1966 he turned to acting, first in films and television and then on stage. His films include "Privilege" and "The Committee." His television credits include" Z Cars," "Space 1999" and "The Sweeney." In the 80s he hosted "Weekend" for Granada and "A Plus 4" on Channel Four. More recently he starred in four series of the children's favourite, "Uncle Jack." At the Royal National Theatre he starred in "The Beggar's Opera" and "Guys And Dolls", and for the RSC, "Kiss Me Kate."
Other West End shows include "Conduct Unbecoming" (also on Broadway), "Cats" and "Pump Boys and Dinettes." He has worked with directors such as Sir Richard Eyre, Peter Gill and Toby Robertson. His numerous gold albums include one for the original recording of "Evita."
Paul is the President of the The National Harmonica League and he has recorded with a range of artists including Tina Turner, Percy Sledge, Memphis Slim, Katie Melua and The Royal Philharmonic Orchestra. He has written and/or played music for films, TV programmes and commercials, and his songs have been recorded by a varied bunch, including early Steppenwolf, Helen Shapiro and Ten Years After.
He is a Doctor of Music (University Of Portsmouth) and in 2001 received the famous red book for "This Is Your Life." Paul won three awards at the 2011 British Blues Awards for 'Harmonica Player', 'Broadcaster' and 'Lifetime Achievement', and is now in the 'British Blues Hall Of Fame.'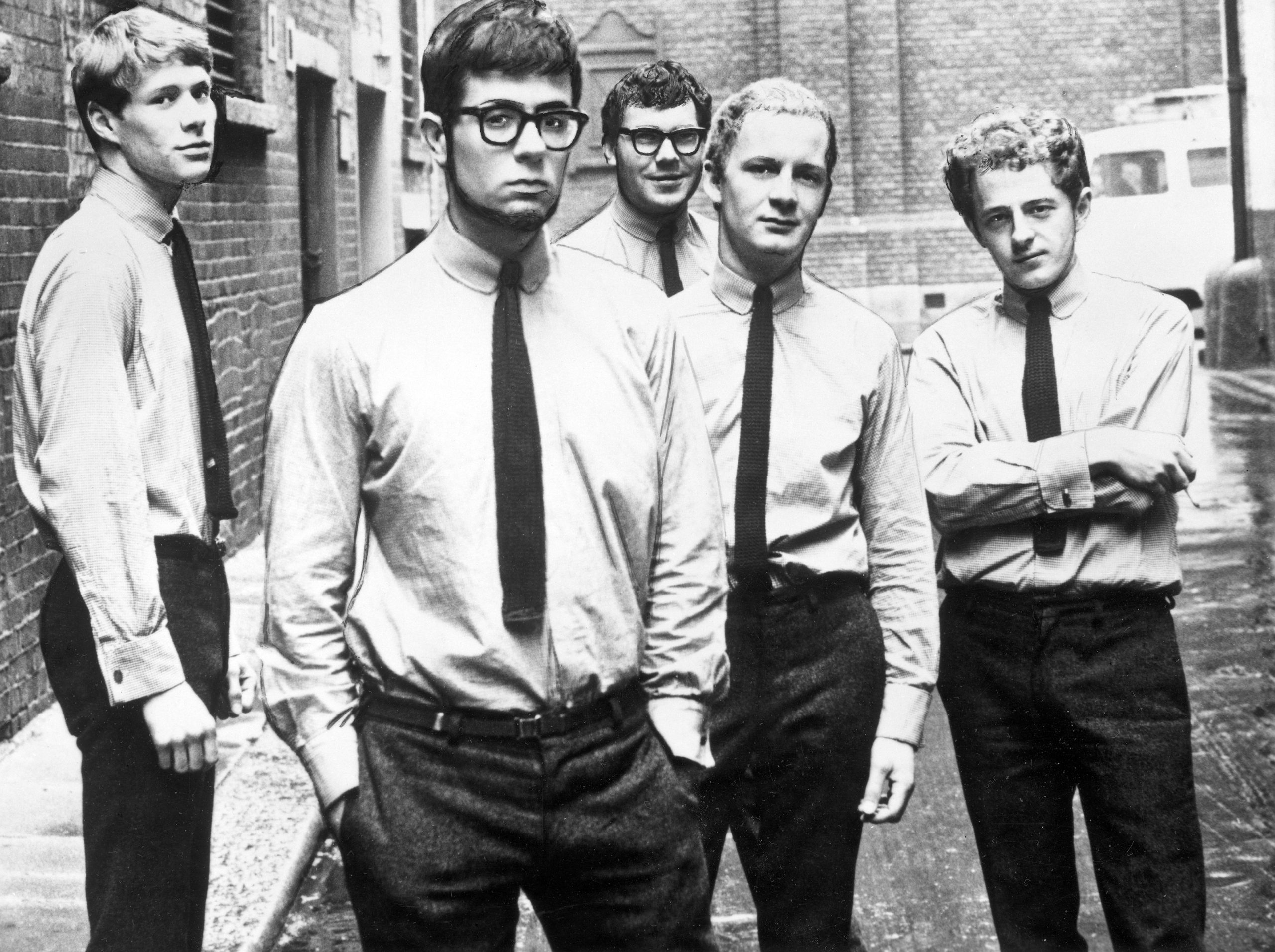 As a practising Christian, you will not find any salacious sex and drugs and rock and roll tales out there about this music star. Happily married for 38 years, with two adult sons from a previous marriage, Paul is known in the music business as a "good bloke", and is not encumbered by an out of hand ego or diva antics.
Apart from his family and his faith, he lives for and loves music and that is what probably drives him to stay on the road and doing his thing when many at his age have long since hung up their boots!
Paul's new album, "The Blues" is what it says on the tin; a 21-track collection of Paul's favourite cuts of the genre performed by him fronting Manfred Mann and The Blues Band, plus solo tracks and guest spots with Mick Pini and with Guido Toffoletti.
All 21 tracks are Jones compositions or co-writes, and the booklet's sleeve notes are penned by Paul. Track five is a little gem; "The Dog Presides", a B-side from 1968 which features Jeff Beck on guitar and another Paul on drums – Mr McCartney. Also popping up across these cuts is Eric Clapton, Jack Bruce and The Memphis Horns.  If this album is a success, Paul says there is enough material for a second volume.
So what is it about the blues that floats Pauls' boat? "It is real. Musically it directly goes for the gut. It got me very quickly when I started to buy records for myself and started to think about what music I liked. The words are about how people really are, and I think that's highly desirable. There's a lot of very unreal out there in music, isn't there?" Yes, there jolly well is!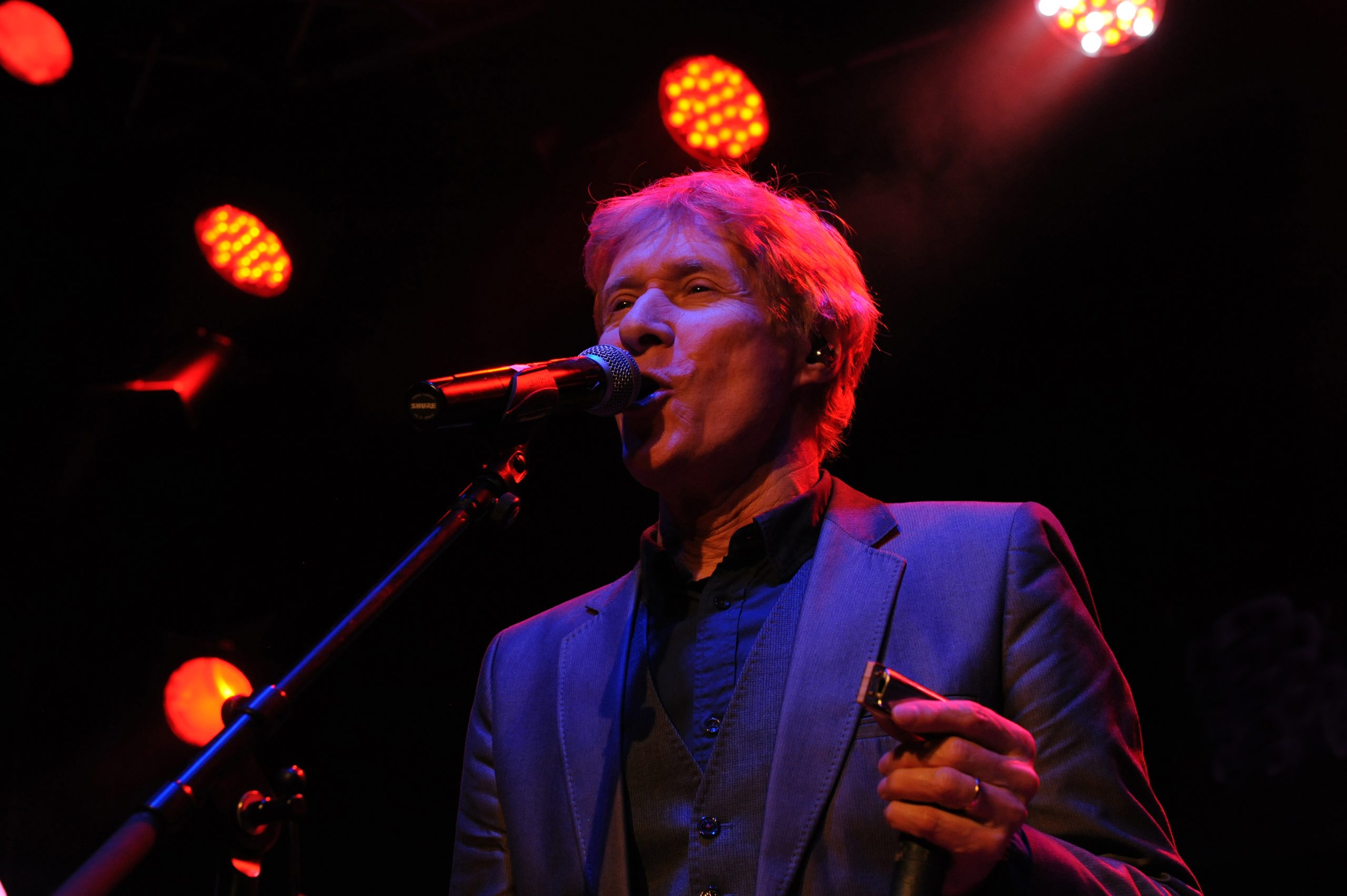 In the business for more than six decades, Paul's best advice for an artist or band starting out? "Do it. Don't ever think about giving up.
"One of my favourite music biz stories is back in the 70s, I think it was probably The New Musical Express; they had a whole centre-page spread of about 30 struggling bands and right in the middle somewhere was a thumbnail photograph and maybe two sentences – a photograph of The Police: Sting, Andy Summers and Stewart Copeland.
"Plus a sentence from Andy Summers: 'We're gonna give it another couple of months and then we are giving up'. They became one of the biggest bands in the world sometime after that…
"I would never recommend to somebody that they even think of giving up, and if somebody tells you have to give up, that's exactly when you try all the harder." And at 80, this truly inspirational guy still is!
"The Blues" (CD & vinyl) is out now via Umbrella Music. 
---
---
Paul Jones' "Track Record":
1. First song you recall hearing as a child?
A Louis Jordan song called "Ain't Nobody Here But Us Chickens". One of my mother's favourites and she'd sing it while she was doing the vacuuming. We'd have heard it on the radio.
2. First single you owned?
I can clearly remember: Sammy Davis Jr., "Because Of You". Singing and speaking on it. It was hilarious. It was two-sided and on one side he did imitations of singers and on the other side he did imitations of actors. Jimmy Cagney, James Stuart and others reciting the words of "Because Of You"… Absolutely hysterical and I loved it. 10 inch Shellac.
3. First LP/album you owned?
King Oliver's Creole Jazz Band: a compilation. That band operated mainly in New Orleans. King Oliver was a cornet player, and he had a second cornet player and that was Louis Armstrong. It was stuff released as singles.
4. First CD you owned?
It was probably something classical because I had a short-lived late-night Radio 4 programme called "Paul Jones On Music." We had a guest in September of '82 who came on to introduce this new thing called a Compact Disc. He said you can clean them with a Brillo pad, they are indestructible. I very quickly found out they were nothing of the sort.
5. Last music you bought and in what format (CD/vinyl/digital download)?
A song called "Uplifting" and the artist is Nat Augustin. "Uplifting" is a really cracking good record. (Nat was in Brit funk band Light Of The World). I did a gig and Nat Augustin was on it and I immediately bought one of his records (7" vinyl).
6. Which album would you be happy to receive as a gift?
Archie Shepp: "Trouble In Mind". Avant-garde jazz musician from years ago, but he did a whole album of blues. Very good stuff. Very happy to get a copy of it, but in the meantime I'll listen to it on Spotify.
7. Favourite album? (Choose more than one if need be…)
"Deep In The Blues" by James Cotton. He died last year and was one of my absolute favourite people. It is a really strange album on paper because he is a straight ahead blues harmonica player, and there is a pretty much straight but more contemporary blues artist, Joe Louis Walker on guitar.
On bass is modern jazz bass player Charlie Haden – famous for being in Ornette Coleman's band for many years. The pianist was a Chicago blues and avant-garde free-jazz pianist, and between the four of them they covered a lot of musical ground, got together and made this glorious album.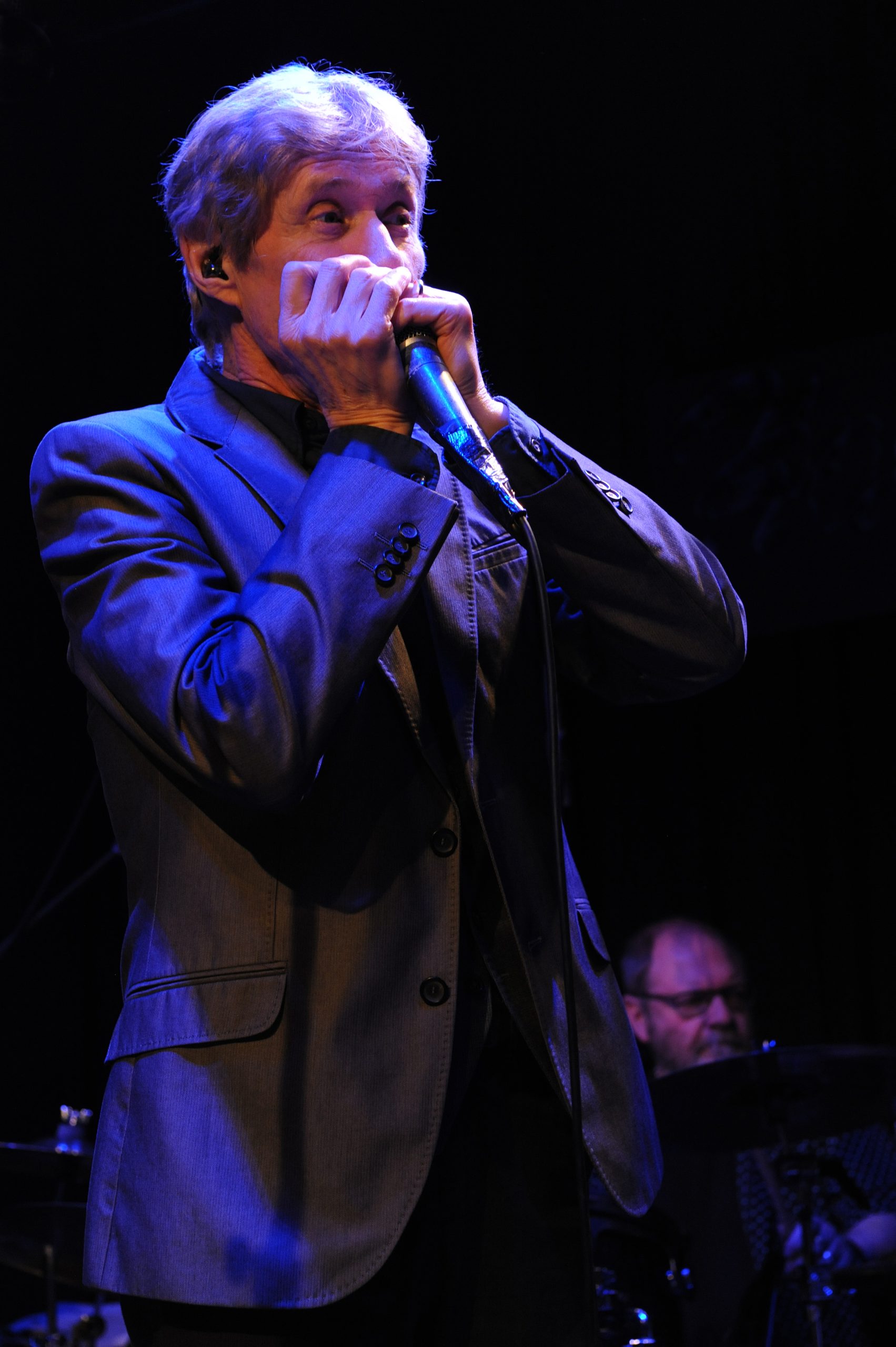 8. Best record ever made (can be single/album/EP – and choose more than one if need be)?
"Songs In The Key Of Life" by Stevie Wonder. It is just an extraordinary creation. I absolutely love it from front to back.
9. Guilty secret (or anything unusual or perhaps unexpected) in your music collection?
This is a 'guilty secret' because I am involved in it! It was an album I did with a wonderful jazz singer called Elaine Delmar. We did a tour with a jazz quartet, must have been in the early 90s; a tour of just Cole Porter songs, and it was called "Let's Do it" after one of his famous songs. Then the album came out called "Let's Do It" as well, and probably sold about 29 copies – and I've got three of them! My 'guilty secret': a whole album of Cole Porter.
10. What does music mean to you and how does it make you feel?
It's a major part of my life. I couldn't say any more than that; it is a major part of my life. How does it make me feel? Anything it's possible to feel music can make you feel, but fortunately, not all at once!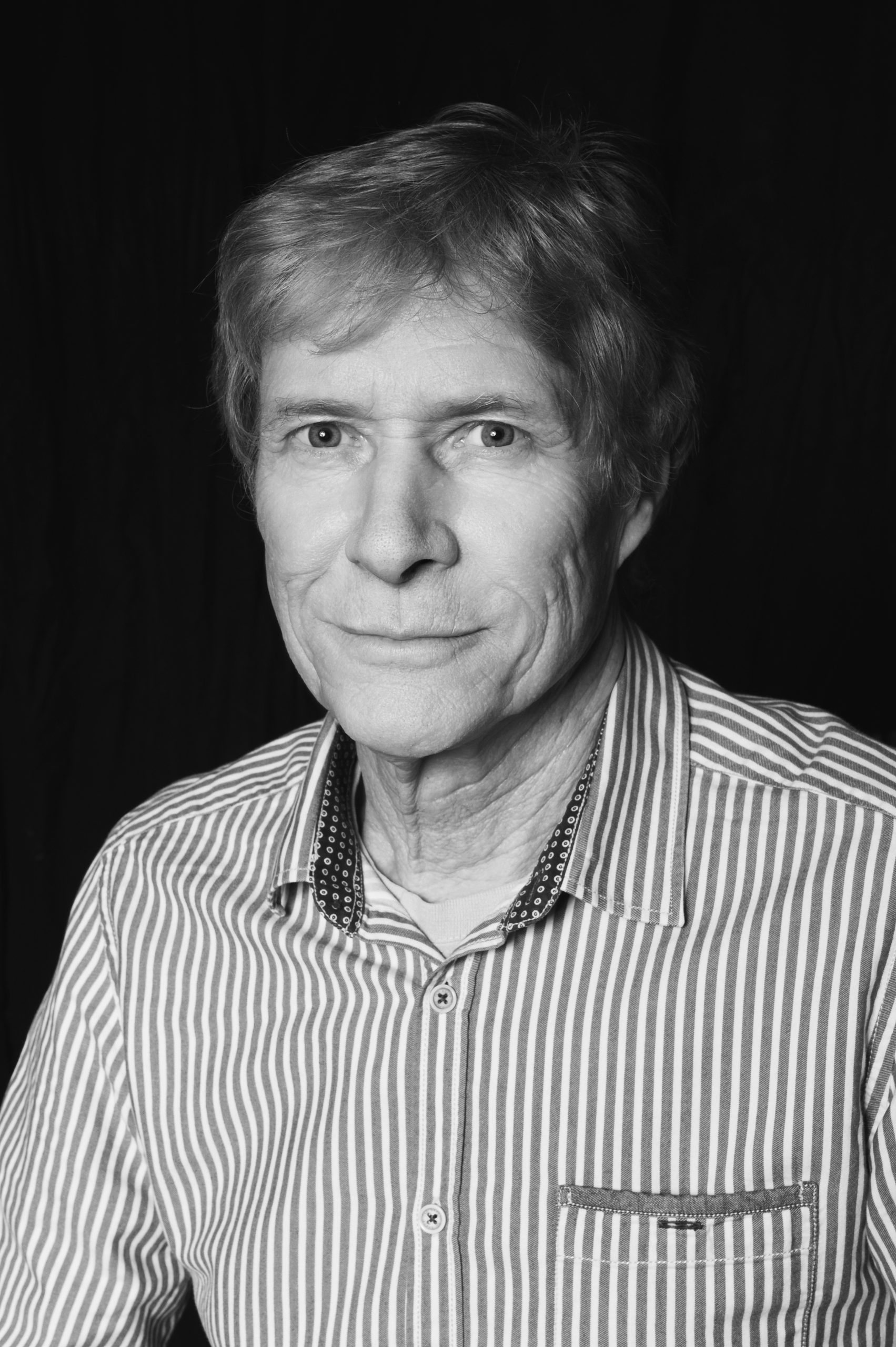 11. Which song or album is a guaranteed mood booster?
Mahalia Jackson gospel singer, singing either "The Lord's Prayer", which she does absolutely amazingly, or another favourite of hers which is almost like a marching rhythm: "I'm Glad Salvation Is Free". That boosts my mood anytime. Also this one: Mahalia Jackson guesting with The Duke Ellington Orchestra and the song "Come Sunday". It is wonderful.
12. Which song or album would be the soundtrack to a film about your life?
I can't really offer you one song or one album. My life seems complicated to me; I don't mean complicated in any disparaging or bragging way, but my career has gone so many different ways, and I cannot think of a piece of music that would be useful for the soundtrack of my life.
To be honest, I can't remember the last film I saw! Oh, yes, I can, and this will tell you how much I know about movies, "Saving Mr Banks", that's the last time I went to see a movie (that film was released November 2013).
13. Your favourite driving track – or music to exercise to?
Anything by Earth, Wind & Fire or The Crusaders.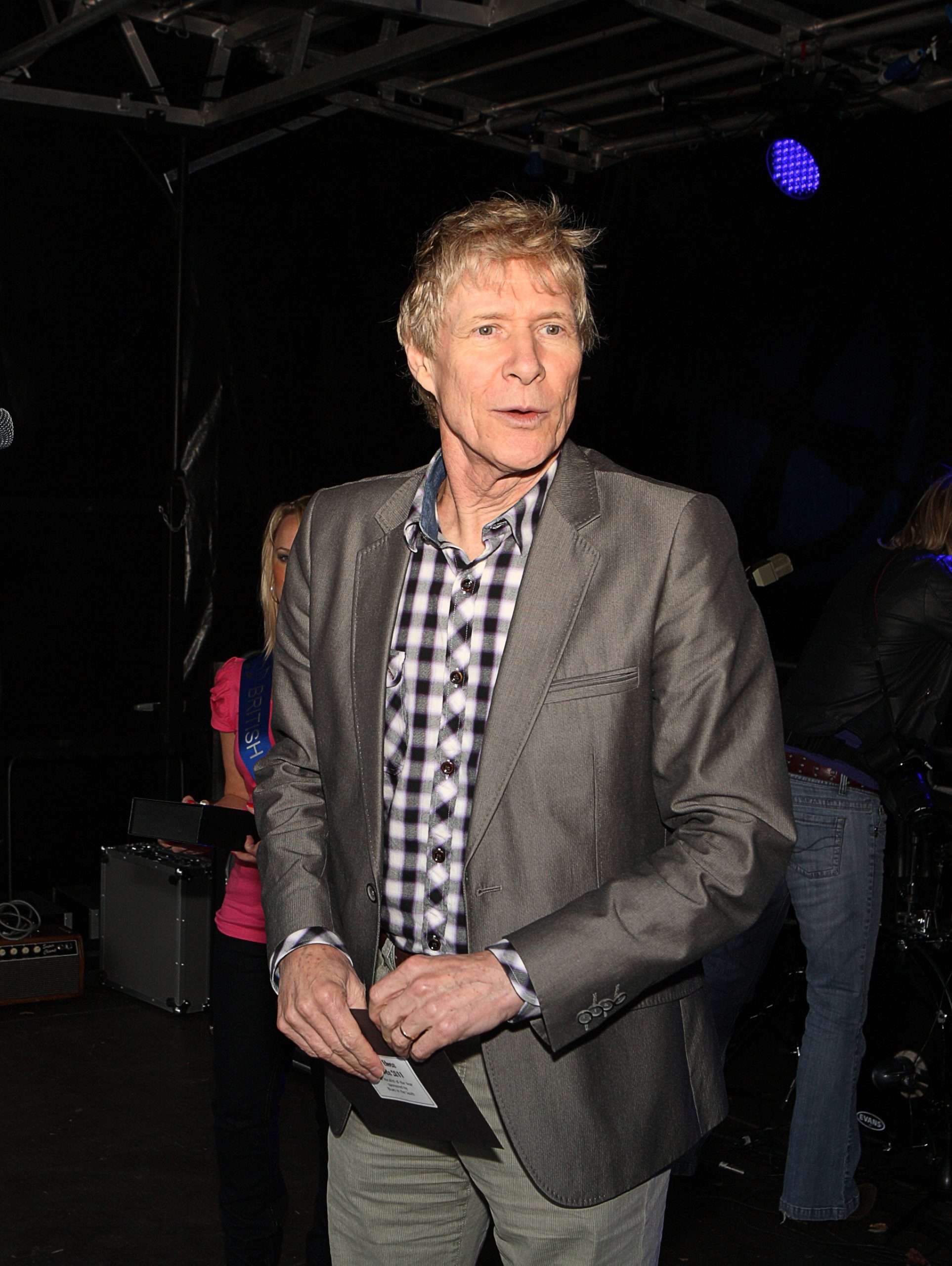 14. Best song or album for a romantic moment?
Three choices: "I Just Called To Say I Love You": Stevie Wonder. "I Love You More Than You'll Ever Know". There are loads of version of that, but I really like the Donny Hathaway version. A lovely George Gershwin song called "Our Love Is Here To Stay", by Ella Fitzgerald or Sarah Vaughan…. Loads of people did it. It is one of my wife's favourites.
15. Which song was played for the "First Dance" at your wedding (if you are married) or which song would you choose if you did get married?
We didn't have a first dance and I cannot remember having dancing at all. I can remember having a reception with food. I don't remember any music, but if we had had one, I know exactly what it would have been; another soppy one, a lovely ballad: "I've Never Been In Love Before" from "Guys and Dolls". Because we met at The National Theatre in London doing Guys and Dolls. My wife was playing the Jean Simmonds part and I was playing the Marlon Brando part, and we sang that song together.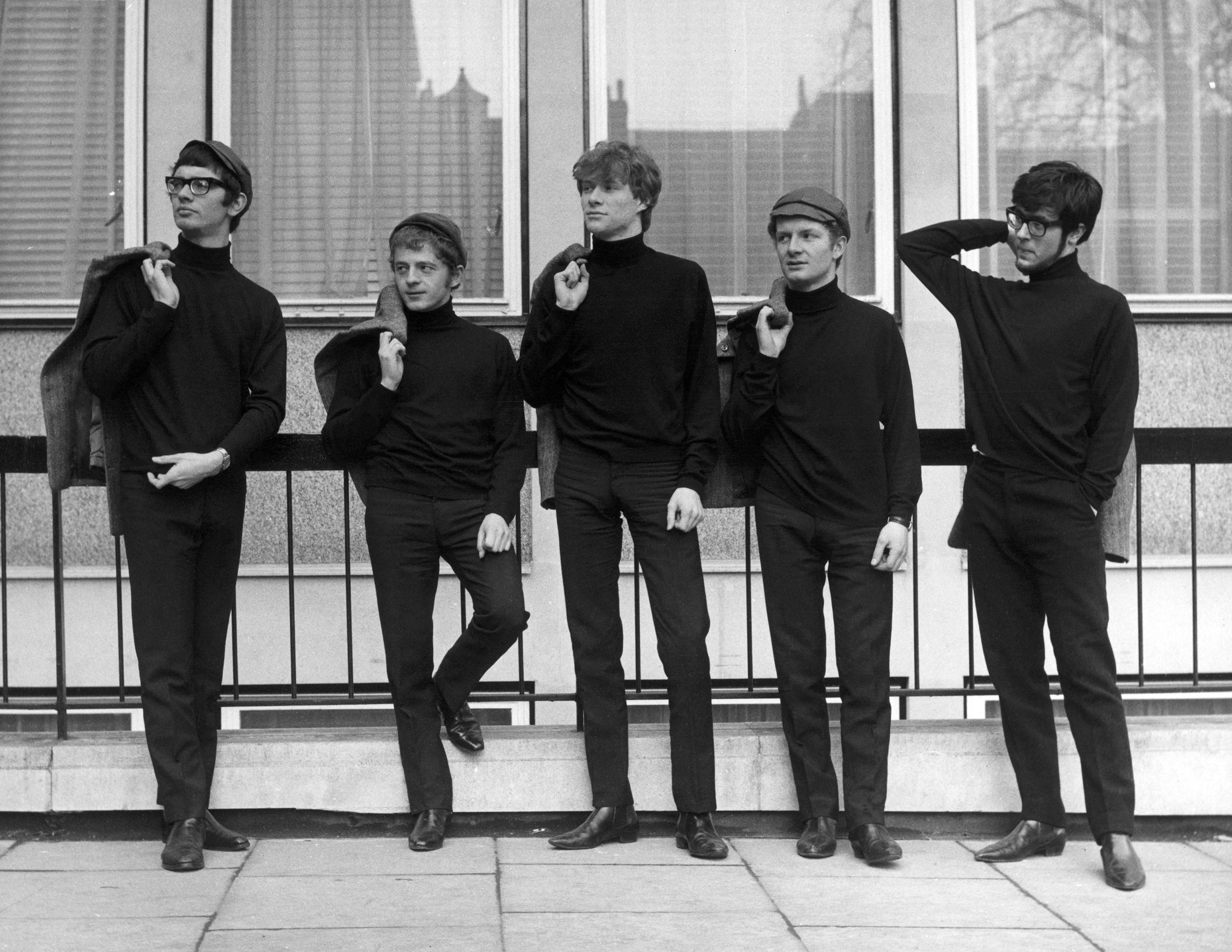 16. Your choice of song to sing at karaoke?
I'm unable to do karaoke; I am a professional singer (Paul chuckles)…..
17. Which song takes you back to your childhood – and to which specific memory/memories?
"The Rock Island Line" by Lonnie Donegan. I was only 14 when that came out. It reminds of when I asked my parents to buy me a guitar for my birthday, and they bought me this acoustic guitar. I learned to play the three chords: E, A and oh goodness, what was the other one?
I used to go out to Malta for the school holidays where my father was stationed, and it was either my birthday or my brother's birthday and I got my guitar out to play for a handful of kids from my brother's school who were there in our house, partying.
I brought it back to Britain and took it to a party and there was a girl I had a crush on and she was called Sue. She was beautiful, a bit on the big side and she sat on my guitar! That was it then, I took up the mouth organ!!!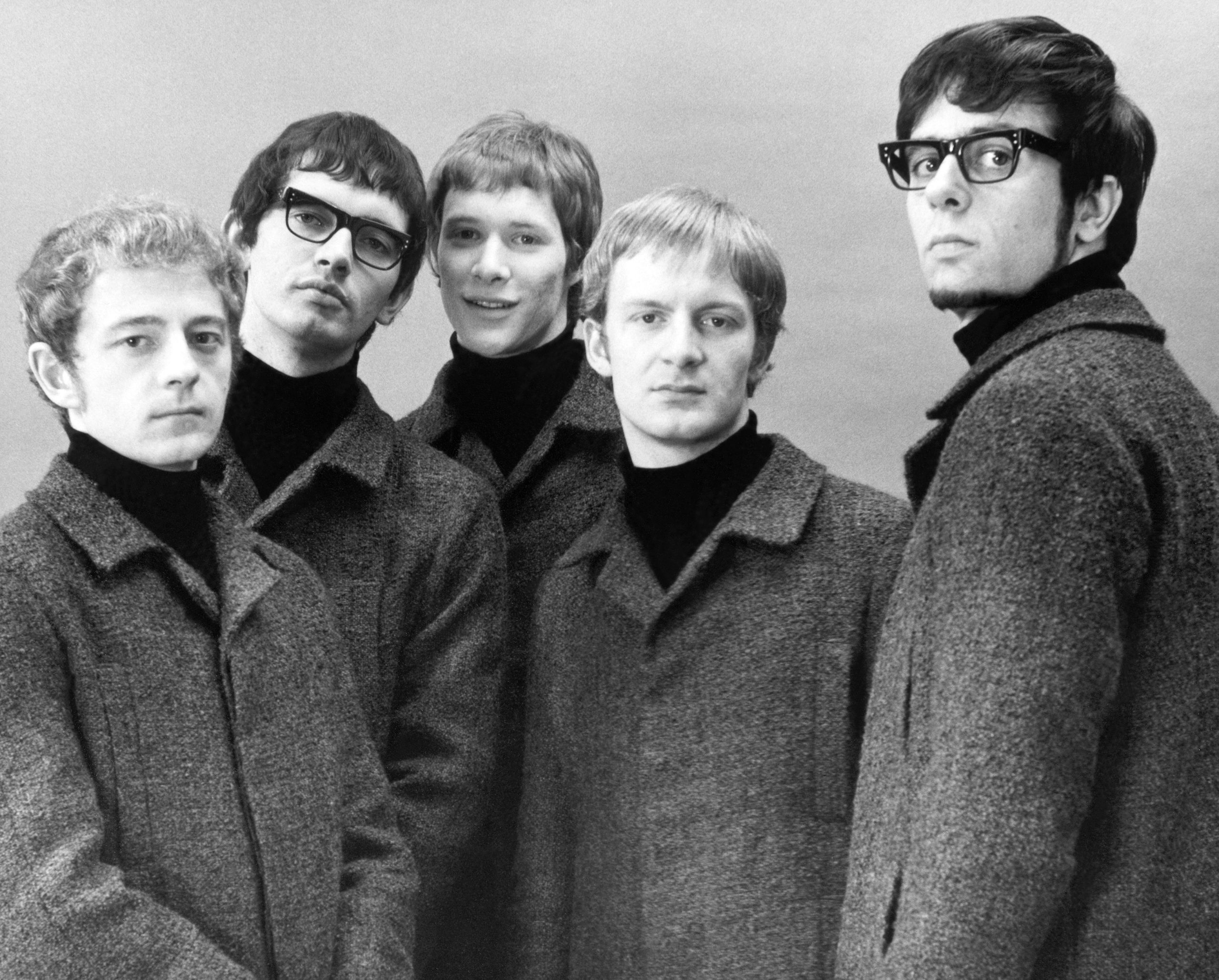 18. Favourite band (or bands)?
The Manfreds. Jools Holland's Rhythm and Blues Orchestra. Ronnie Scott's Big Band. Ben Waters 'floating personnel' band.
19. Favourite singer (or singers)?
Sam Cooke, Ray Charles, Nina Simone, Mahalia Jackson, Vanessa Bell Armstrong, Curtis Mayfield.
20. Which song would you like played at your funeral?
Let's go back to Mahalia Jackson and have "I'm Glad Salvation Is Free". Definitely.
---
---
Interview: Steve Best
Photos marked *** : Ian Shipley
Other photos kindly supplied by Paul Jones