It was one of those special gigs. You know the ones; when a less than full venue ("intimate") hosts a brilliant band or artist and you leave at the end of the night with a broad smile on your face…
And you are thinking: "One day, this band/artist are/is gonna be huge and those who stayed in to watch their fave soap are gonna regret that decision, and those of us who were present are gonna be regaling friends and family with this memory for a long time…."
Yes, tonight at Nottingham's 220 capacity The Bodega music venue, the final date on a UK tour and it was less than half full, but the two-way street love in the room was palpable – from the 80 or so audience and from the star of the show on stage, the mesmerising Kyla La Grange.
Celebrating its 20th anniversary as a music venue in 2019, before that it was a pub, the main room was host to Kyla and her two compatriots as headline act, plus two excellent supports: Chloe Ann and Lindsay Munroe.
First up, Chloe Ann, from Leicester/Notts, but recently moved to London, tonight joined by a keyboard player, and backing tracks providing guitars and drums. Her 30- minute set of pop tracks held the crowd's attention from the off. She was here at this venue just over a week ago, opening for local soul/r&b queen Beka at a sold out show.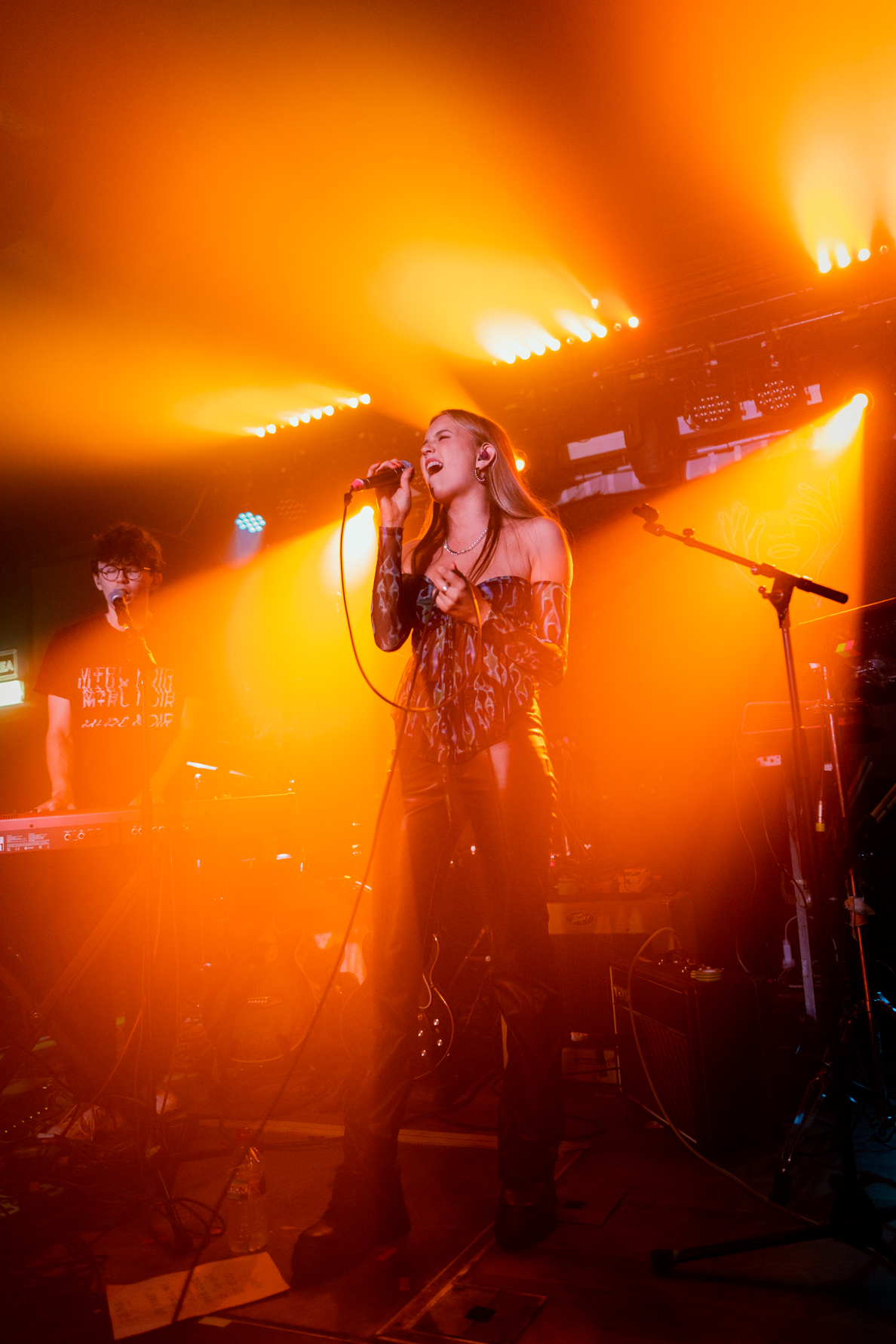 Strong vocals and well-crafted songs.  Superb cover of "Driver's Licence" by Olivia Rodrigo – a rousing rock version, and dare I say it; stronger vocals compared to the original. A good prospect as a future headliner here and in bigger venues.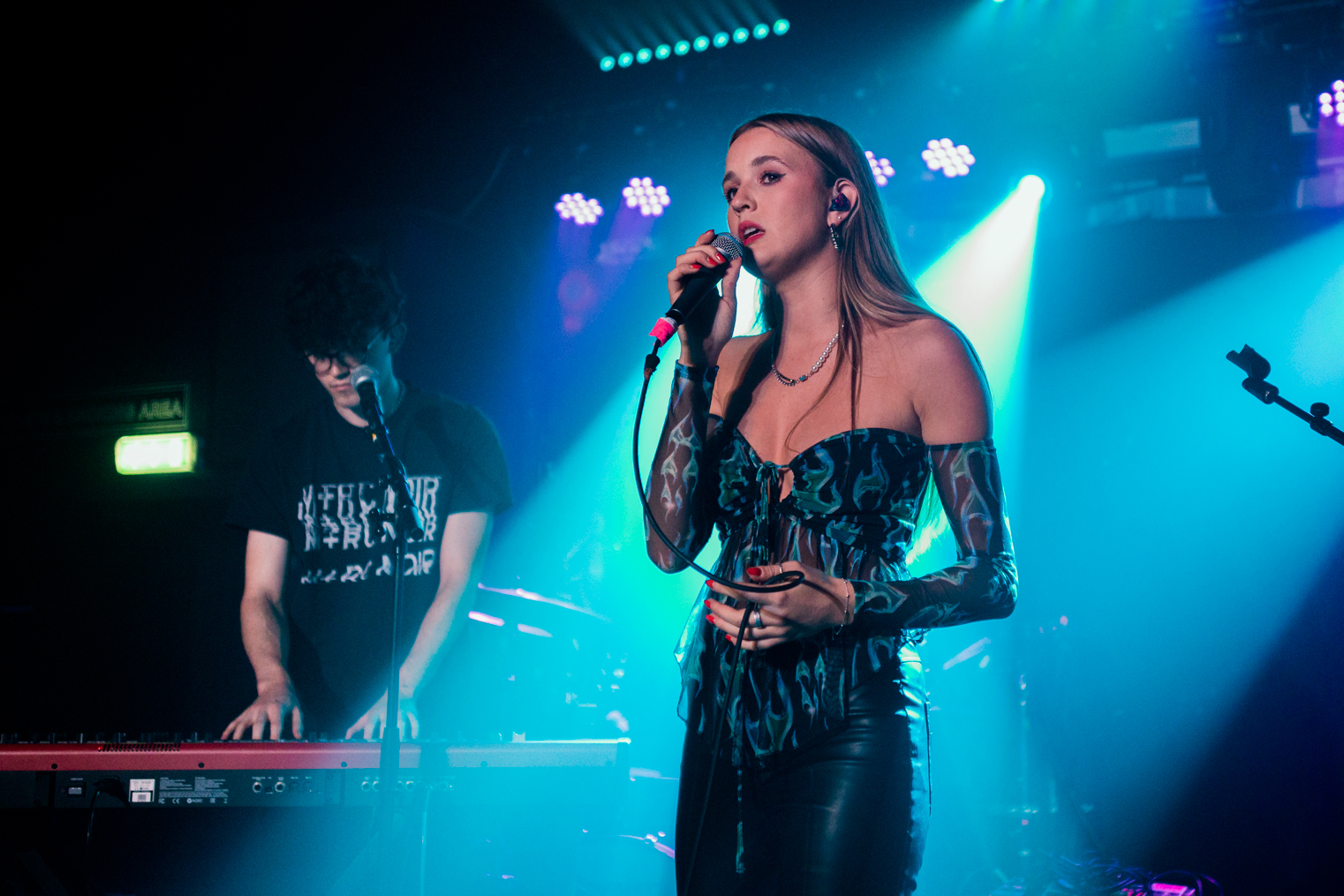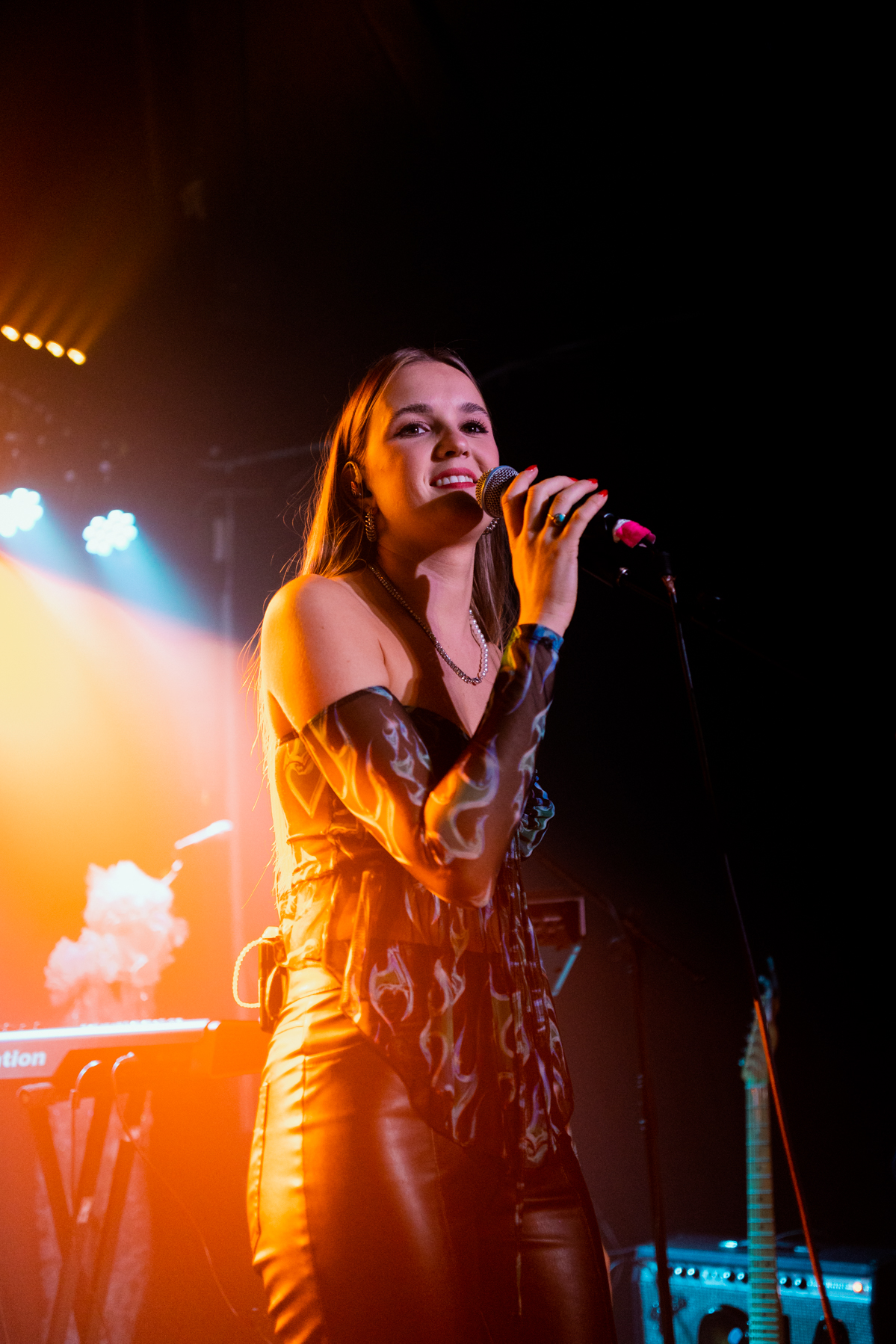 Manchester-based alt/indie artist Lindsay Munroe is solo on stage tonight, just her electric guitar for company.
She has done most of this tour apart from two gigs to attend a wedding.
A more laid back, slower-pace to this half hour set than opening act Chloe Ann.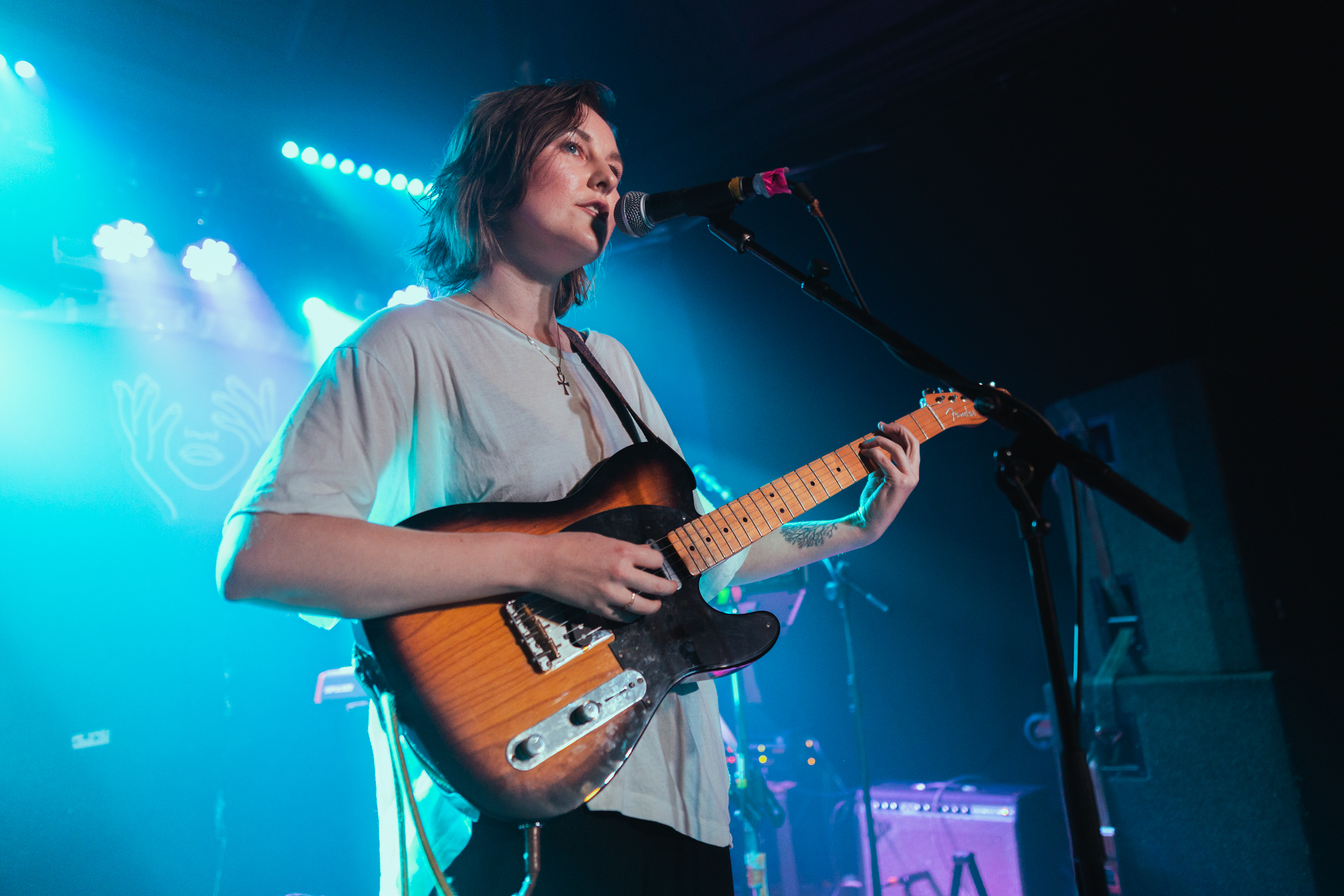 During the set she spoke about first releasing music in April 2020 during the lockdown, and how that felt quite appropriate as people were stuck at home and needed a distraction. Another crowd-winning performance before the main event.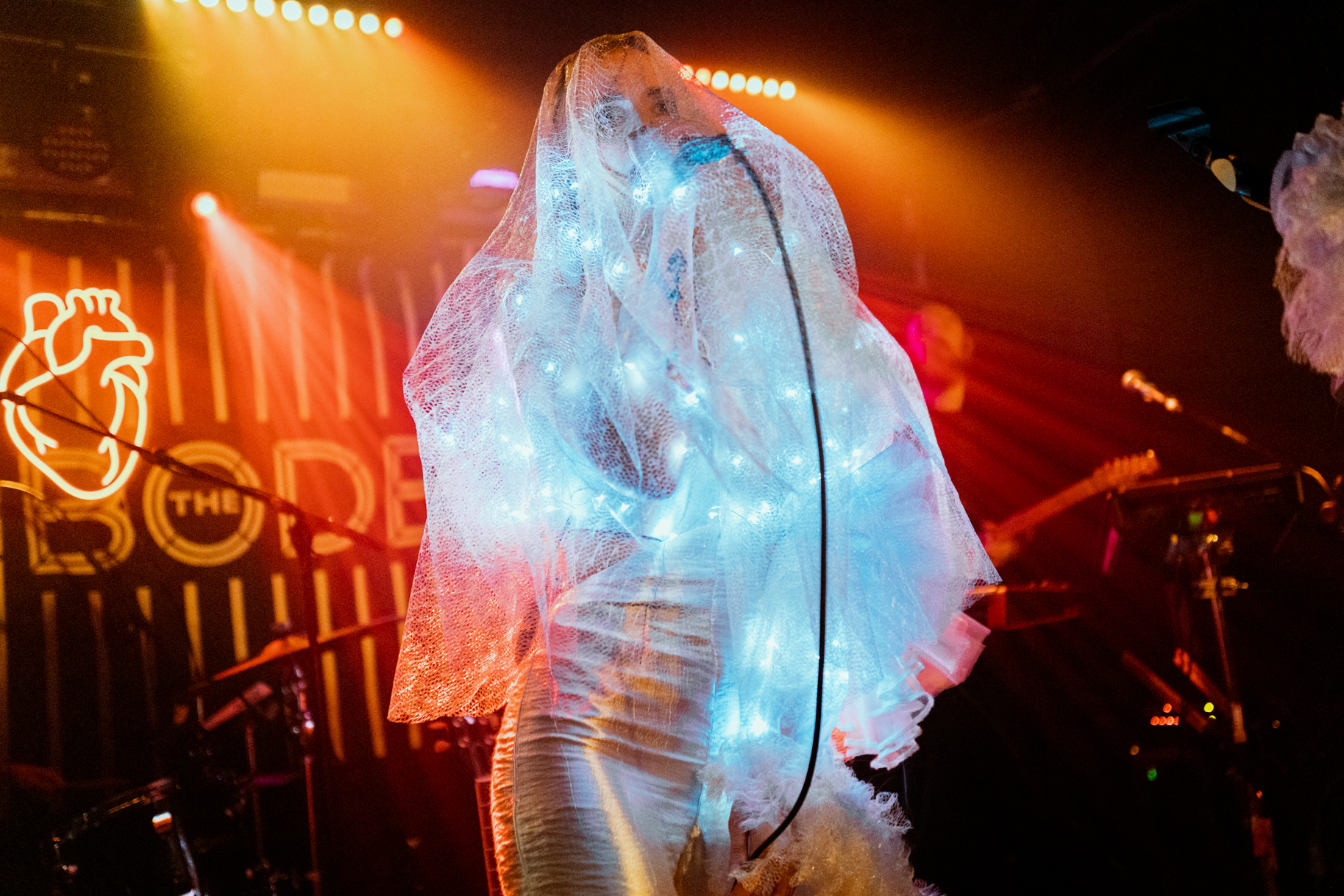 After a moody intro' track, Kyla came onto the stage wearing a bridal vale across her head and face, lit with fairy lights, which obscured her face for the first two songs. She kicked off the 15-song set with "To Be Torn" and "Fury". By song four, "The Knife", everyone was dancing.
On stage, Kyla was joined by one guy on drums and another taking care of drum pads/guitar/keyboards. There was also a backing track played from a laptop. The crowd knew just about every word to every one of the 15 songs in the set. The songs from her latest album, "While Your Heart's Still Beating" sounded mighty. Especially "Were We Ever", song # seven in the set.
For the song "Vampire Smile", Kyla joins the crowd armed with her acoustic guitar and sings without a microphone, backed vocally by her fans as they form a circle around her. After that song, just as she gets back on stage, a guy lifts a small sign on a piece of cardboard asking Kyla to sign his leg!
This chap mentioned he messaged her on Instagram – and she recognised him and promised she'd sign his leg after the gig, while he attempted to get on stage to get that done immediately! It transpires since the gig, he is getting a tattoo of that signature.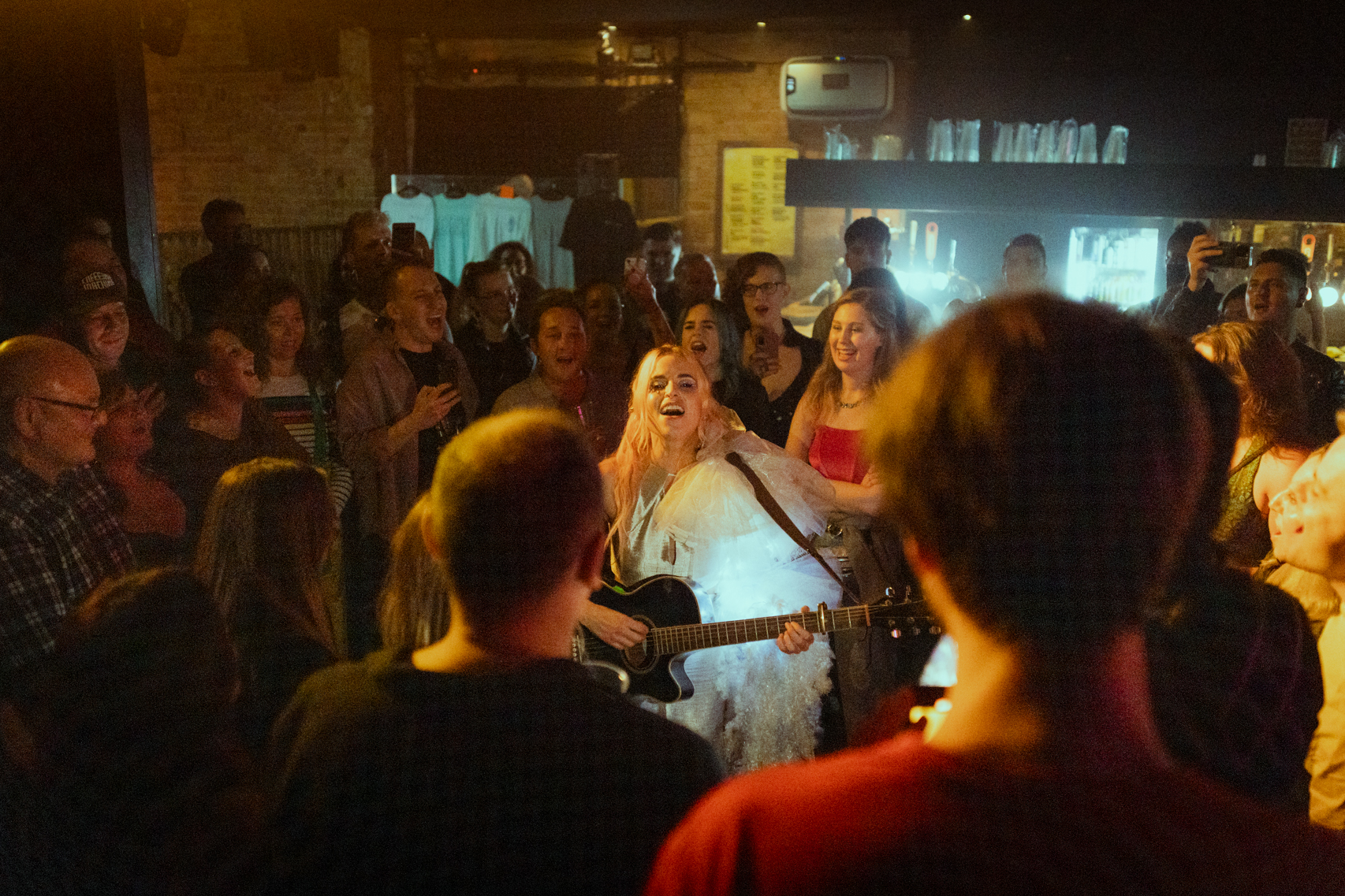 Before the last song of the set, "Cannibals" and before the two-song encore, a lady asks Kyla if this gig was her favourite from the tour. Kyla responded, referring to the atmosphere in the room saying: "There's a stillness in the mist of the room that feels magical". I concur. For a smallish number of people, there was a warm and spiritual atmosphere in the air.
"Catalyst", the first song from the encore is one Kyla added to the setlist for the tour because she had forgotten how much she enjoys performing it. Having been reminded of it by a fan, a song from her debut album, "Ashes", which she performed tonight solo, just voice and her guitar.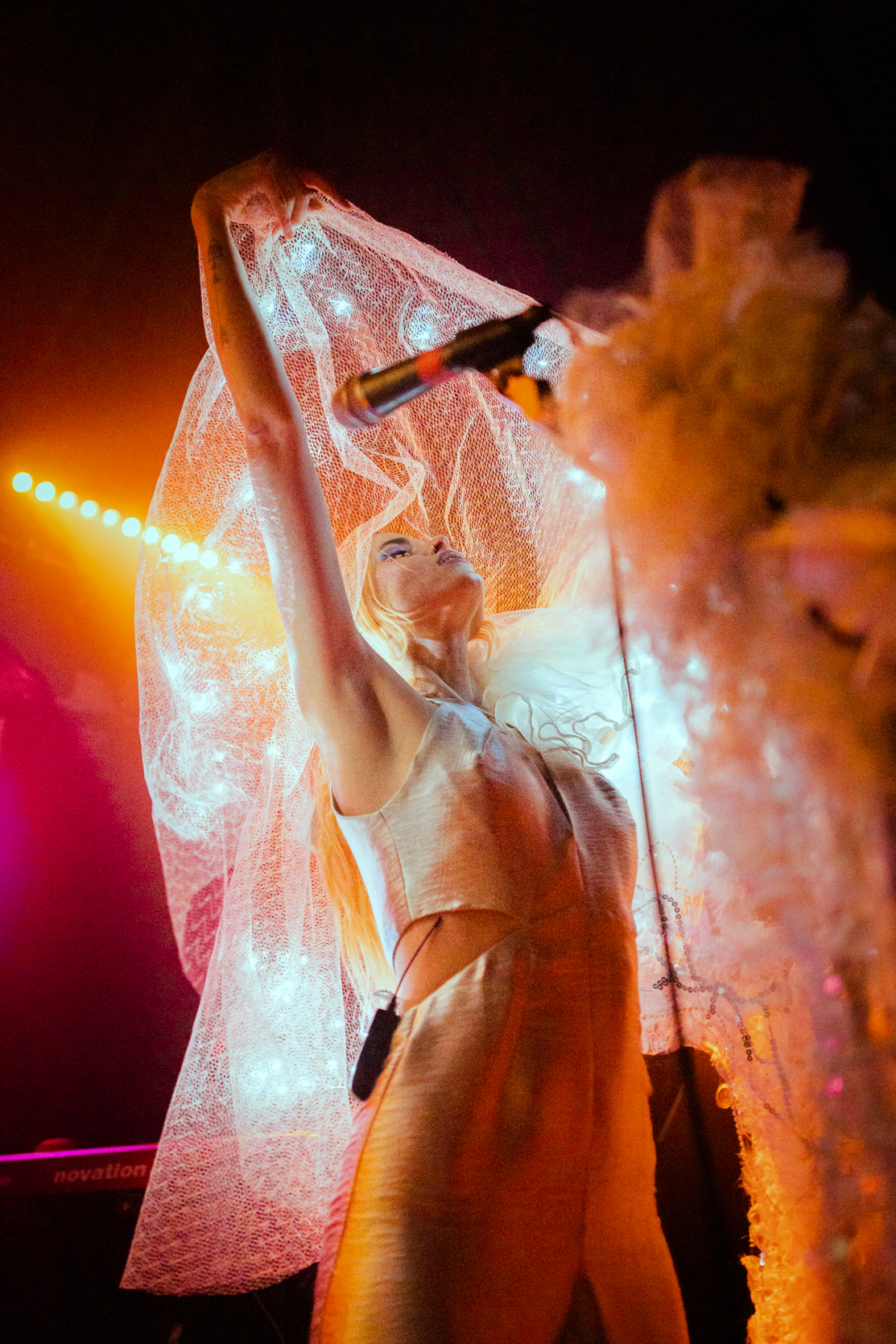 Before the final song of the night, the title track of her second album "Cut Your Teeth", Kyla brings back on stage Luke and Tom her two partners in crime, and thanks them, plus the people behind her tour and the fans for making this tour special.
Kyla is 36, from Watford. Her mother is from South Africa and father from Rhodesia (now Zimbawbe), who both now live in England. Kyla graduated with a 2.1 degree in philosophy from Pembroke College, Cambridge.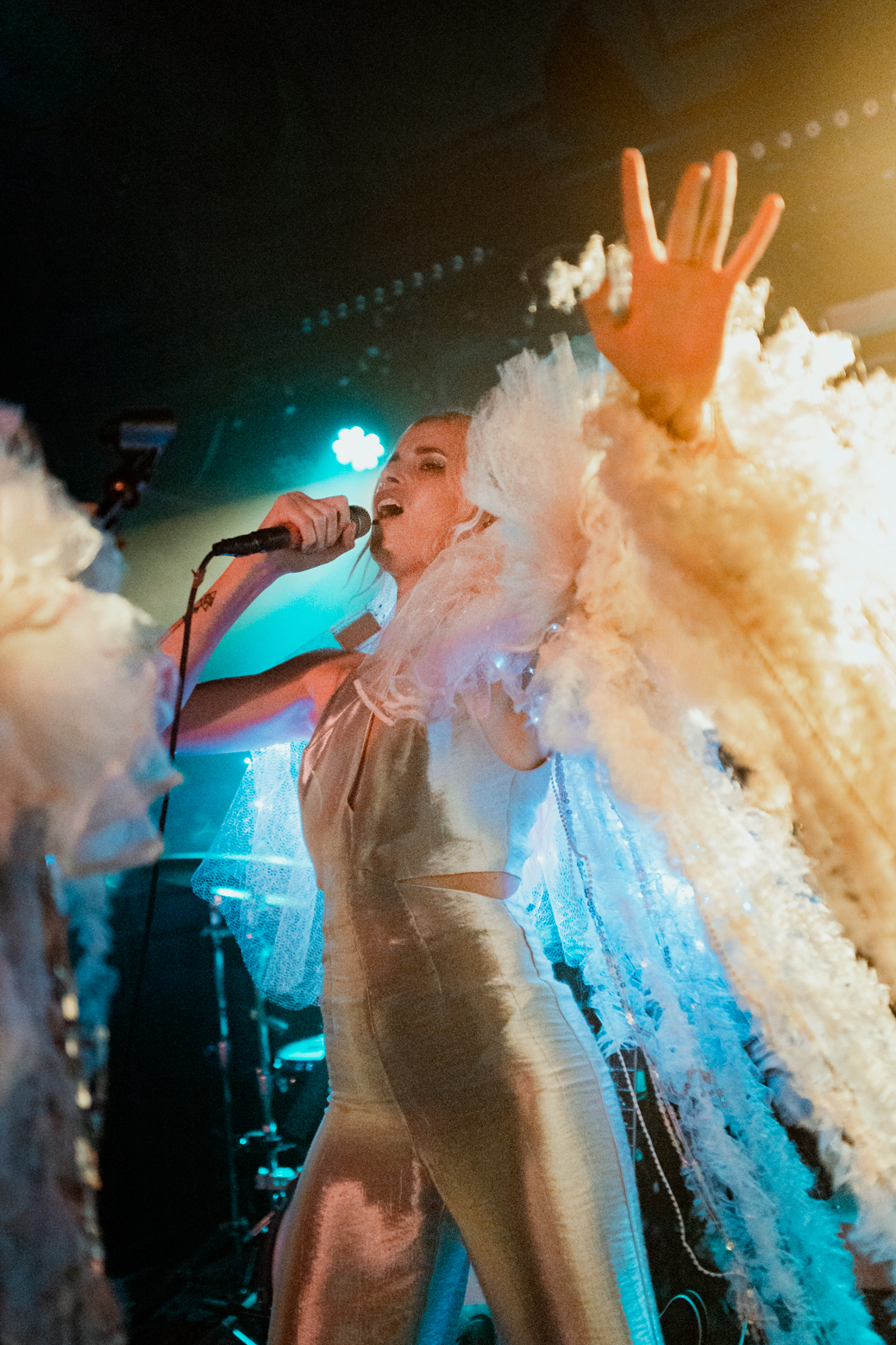 Her music career began in 2011, with three singles taken from her debut album, "Ashes", the LP released by Sony in July 2012. All the songs on the album were written by Kyla La Grange, except "Love You Better", a cover of The Maccabees song from their album "Wall of Arms."
La Grange's second studio album, "Cut Your Teeth" was released by Sony in June 2014 and explores minimalistic Electronica music , produced by Jakwob.
In January 2022, she released third album "While Your Heart's Still Beating" (Sony). She has dropped three singles from the latest album, "Set You Free" and "Neverland" in 2021 and "Nurture" this year, all three of which she sang tonight.
One of the gigs of the year in Nottingham and Ms La Grange is welcome back anytime. But I will not be asking her to sign my leg!!!
Quirky factoid: For three years, Kyla has created a wonderful garden at her London home that is now in the finals of the Gardeners' World garden of the year contest. Go vote for her!
Words & Photos: Andrea Bottino