"I never pictured myself as the singer – I was always the Keith not the Mick!"
Thirteen years since Ian Broudie's last record. Now he drops his seventh album as The Lightning Seeds, "See You In The Stars", the first for his new label BMG, due for release on 14th October.
The superb 10-track album is a real tour de force comeback; emotionally uplifting, and each of the songs on the album were written and recorded in short bursts over the last three years. The first two to be recorded, "Great To Be Alive" and "Live To Love You", were co-written with The Coral's James Skelly. He also has one co-write song with Terry Hall of The Specials on the album.
In 33 years as a recording artist, Ian Broudie, the man who is The Lightning Seeds, has sold many millions of records. Those include a million copies of third album, "Jollification", the 1994 album whose platinum success was spearheaded by the era-capturing single "Change", and which Broudie recently celebrated with a sold out 25th anniversary tour.
Three Lions – 3rd # 1 on it's way?
Broudie composed "Three Lions" as the official England song for Euro '96, with lyrics by comedians David Baddiel and Frank Skinner. The song reached #1 and became a genuinely era-defining record – and one with a remarkable afterlife as it regained the top slot two years later during the 1998 World Cup in France. It was everywhere during this summer's Women's Euros as the Lionesses brought football home.
It's nine years since the last production gig for this always-in-demand but nonetheless reluctant producer – and that was a favour for Miles Kane, a musician mate from Liverpool.
He was the latest in a long line of Merseyside marvels to have benefited from the 'Broudie Touch' in the studio, stretching back through The Coral and The Zutons, all the way to Echo and the Bunnymen and The Pale Fountains.
Ian penned and sang generational anthems such as "Pure", "The Life of Riley", "Lucky You", "Sense" and of course, the iconic "Three Lions."
On hearing the new Lightning Seeds album "See You In The Stars" for the first time and on subsequent listens, I noted that Ian's vocals sound as strong as they did back in the day. Very relaxed and in his comfort zone. 10 snug fit songs – very strong material. I put that to Ian on a recent telephone chat and he says he thinks his voice is actually better than before….
Hard for me to sing live…
"I never pictured myself as the singer, you know. I was always the Keith, not the Mick! I ended up as singer by default and then it was hard for me to sing live. Around the  'Jollification' (album) time and the bigger success, I was using loops to write, so a lot of the keys weren't the correct keys, but I just had to sing it in them.
"I was very conscious of trying to get it in the right key and I finally got alright at singing live, after finding it really difficult. Funny how as you get older your head clears a bit and I can picture pitch now, where I couldn't before. A few people have said my voice sounds the same as it did years ago, but I think my voice sounds better than it used to sound to be honest, because the songs are in the right key and I can sing them now.
" 'Emily Smiles' is my favourite. (A co-write with Terry Hall). That and the track 'Great To Be Alive, which was the first one I finished." Terry and Ian co-wrote the Lightning Seeds big hit , "Lucky You" and are great mates. They also wrote the song "Smoke Rings" for Ian's solo album.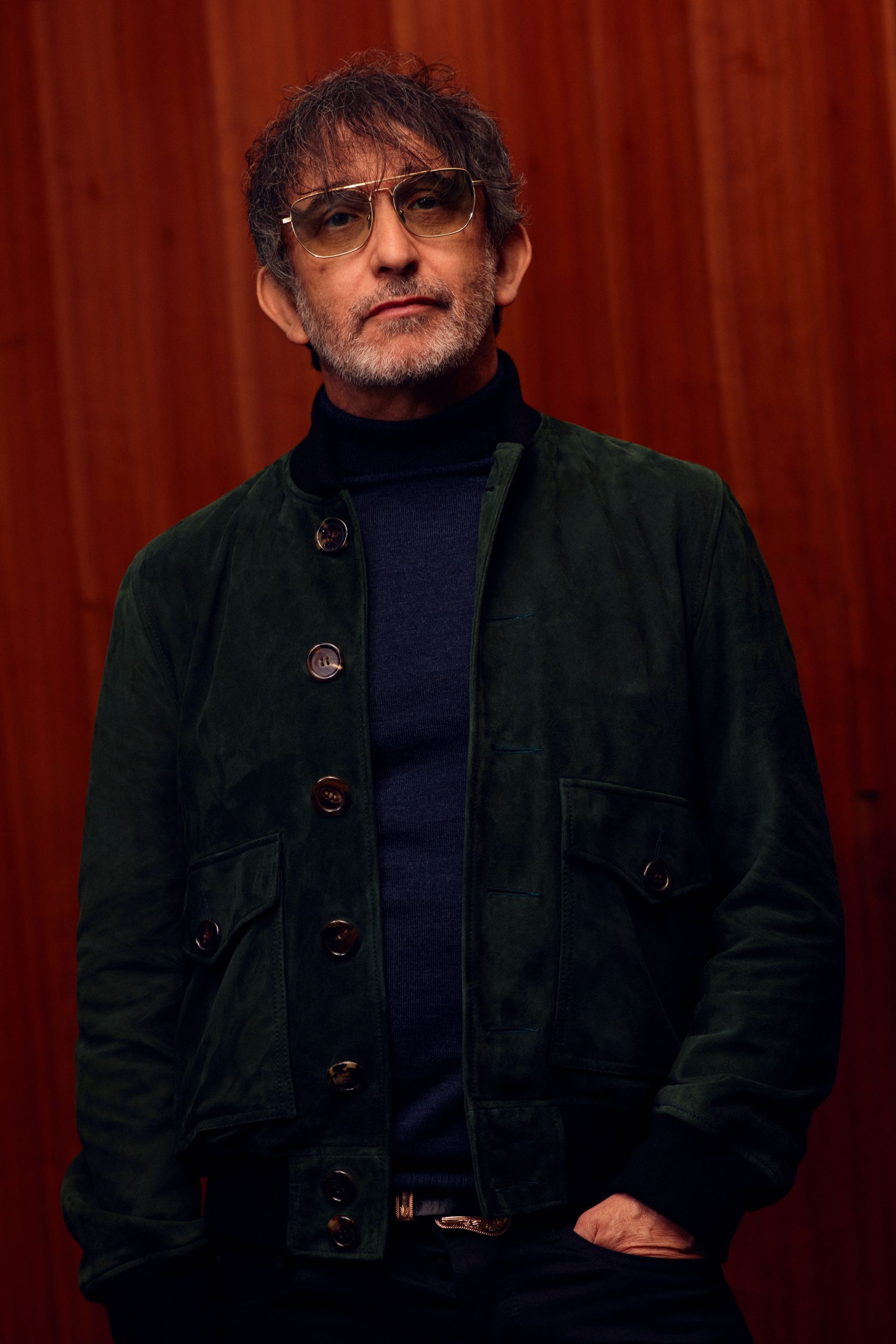 The track "Fit For Purpose" on "See You In The Stars" has a heart wrenching back story to it. As Ian explains: "Mum was disabled, from polio, so the fact we (her children) were 'fit for purpose' was a big deal to her. She was like, I've made these people and they're fully functioning and I'm not."
Depression
Ian's older brother, Robert, sadly took his own life about 12 years ago."My brother suffered from terrible depression his whole life. He was 10 years older than me, and he started getting it when he was 13. At that time, they didn't know much about mental health or what to do.
"So my parents were always preoccupied with him. He was very clever, an amazing human rights lawyer later, and he eventually killed himself, fortunately after my mum was dead. And my mum was disabled – she'd had polio when she was a kid, so she was dealing with that too.
"I had a propensity to be a bit blue as well. And when I got like that, my mum would say to me: all those devils, that darkness, comes from within you. But if you just stay strong, nothing can hurt you. You are a dreamer, and in your music, you can be anything you want.
"That was a continuous thing for me growing up. Don't let that darkness take over. And be fit for purpose. I think I've always been lacking in confidence, and I think I've covered things up less on this album. It's a bit more direct, a bit more personal."
So why so long between album projects? "I did an album 13 years ago, but I actually felt like I'd lost the knack of writing Lightning Seeds songs. I always try to write very positively and it's really hard to write a song that's positive and up, without being vacuous or banal or just a bit crap.
Lost my brother, sister and both parents…
"A positive song can be a sad song, and usually my songs lyrically are quite sad or thoughtful, even though they are quite up. I'd lost that knack when my brother died. My brother died and my sister died at the same sort of time, and my parents, so I was really reeling over an 18-month, two year period and I just couldn't do that.
"I was questioning how I'd spent my life….are you enjoying your life? All of a sudden it might end. I thought, I spend most of my time sitting in a fucking room worrying about a drum. Then I spent a few years trying not to do that and live my life, and then I kind of came round to the conclusion that actually, I'm happy sitting in a room worrying about a drum. And that is me and I do like that.
"I did an album that really should have been a solo album and I had the record company wanting it to be a Lightning Seeds album, and I allowed them to 'bully' me into that, and I tried to make it into a Lightning Seeds record, but it ended up not one thing or the other. It's ok, but it is not one thing or the other.
"So, I was very reticent and I started to lose focus just a little bit, and I didn't play live for ages and then I started playing live and the bands weren't great. I wasn't focused, and then Riley my son started playing guitar with me and I started thinking, I really want him to know what it feels like to be in a great band.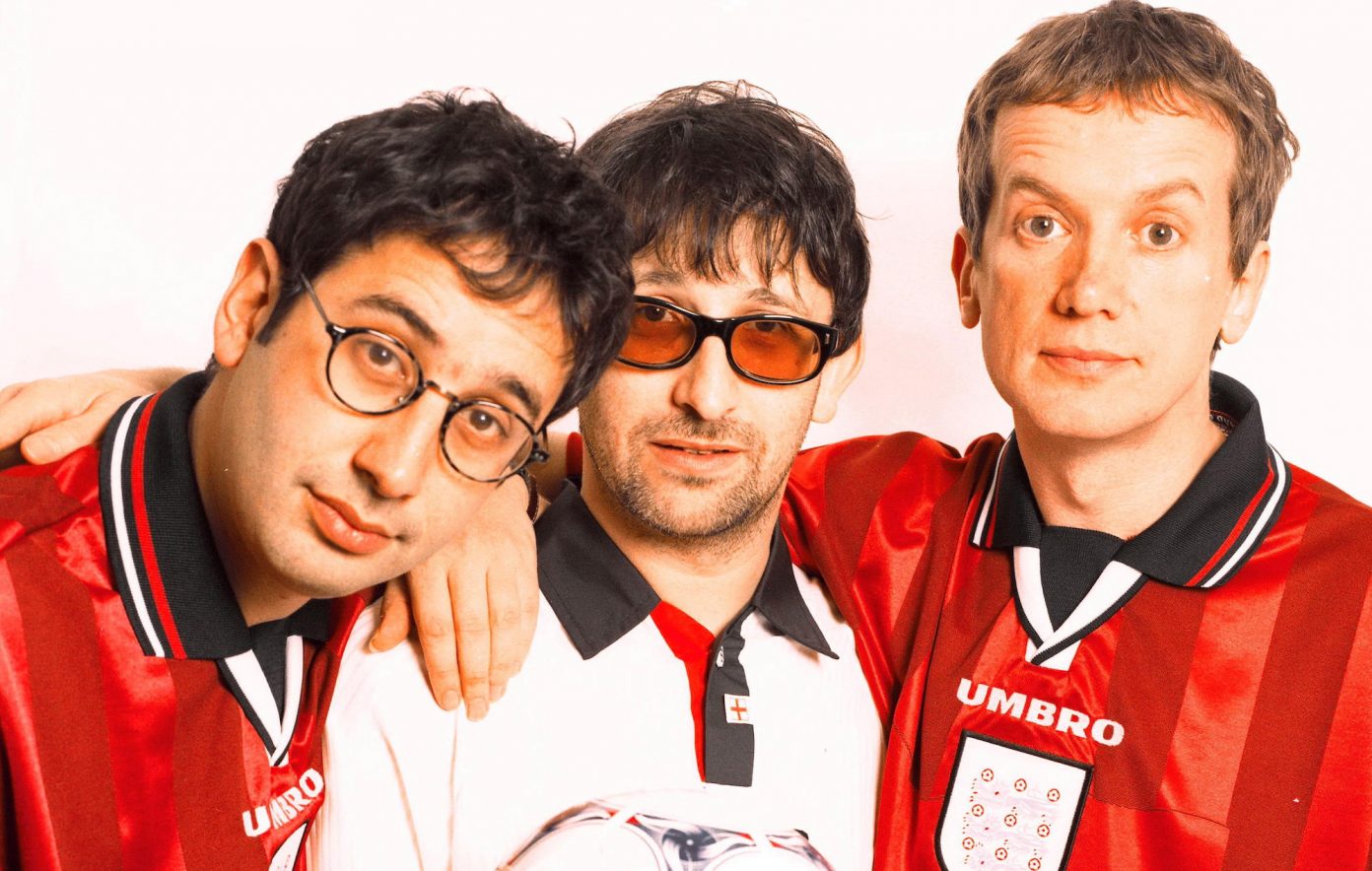 "It inspired me to get the band more together, and to use football parlance, I think we'd slipped from the Premier League to the bottom of the Championship, and I felt like I wanted to find my way back. I think we are really good live again now, better than we've been probably ever.
"It was really good, and I wrote that song 'It's Great To be Alive 'and recorded it, and I felt like, this is a Lightning Seeds song, and it would be a shame with this band and this bunch of people if we didn't make a record.
I was not capable until now…
"It was kind of like a very long journey. I was enjoying just being a troubadour, and just thinking about playing live and not worrying about that whole other thing and what you go through to make an album. Then all of a sudden, it was the right moment to do it and it has taken ages, but I definitely want to try and do another one fairly quickly. I just don't think I was capable of making a Lightning Seeds album until now."
I hear nods to The Beatles on this new album. Is that fair? "Well, I am definitely a big Beatles fan, but it's certainly not intentional. There's a lot of Velvets (Velvet Underground) in there funnily enough, as well.
"My mate listened to the album and said the greatest compliment; it sounds like if Buddy Holly had lived long enough to hear The Beatles. When you listen to Buddy Holly, you don't half hear a lot of the Beatles, don't you? It's the blueprint for a lot of the early Beatles. I was listening to a lot of Buddy Holly, but I am always listening to the Beatles I suppose. I'd say it is more Buddy Holly than The Beatles. 'Live To Love You' sounds quite Beatlesy though."
Ian has a fine pedigree as a producer of other bands and artists. Any more of that in the pipeline? "I've just decided to have another studio, not had one for a while. Just got a place to put a studio in Liverpool, and I am getting it together.
"I've been talked into doing a production next week, and I am gonna produce some tracks for The Zutons. I produced their first album, stayed in touch and Sean their drummer played in The Lightning Seeds for a bit. I'm open to producing much more than I was a little while ago. Having the new album has opened me up to think, come on, do a few things. Depends on how this Zutons thing goes next week at Rockfield. If I enjoy it, I'll probably do a few bits.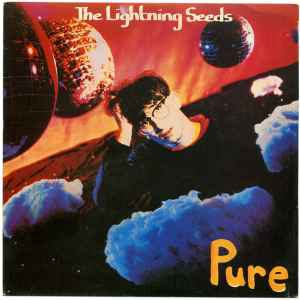 "I hate the word 'producing'. I was always a very reluctant producer. Even the first thing I ever produced, The Bunny Men (Echo and the Bunnymen), I said no twice, and then because they were my mates….
"I look back now and I realise; I was playing a bit of guitar, writing a middle eight, I was collaborating with them, and when it gets called production or you are called the producer…you know, what I wouldn't mind doing is collaborating with a few people on some recordings and song writing, and if it was put like that I'd really be up for it.
"But when it is some A&R man from a record company with certain things to say and do, and you are producing, you are really working for them and you sort of feel like you are always auditioning. I don't like that whole aspect of it.
I want to collaborate, not produce…
"Collaborating with someone on tunes is brilliant, it's a lovely experience. But producing something is like having a proper job, and being answerable to the wrong people really, to a degree. Now I've got that straight in my head I will start doing a few things, but just under those terms."
A chat with Ian Broudie a few weeks away from kick off at the World Cup 2022 surely has to include mention of the best and most successful football song ever written and recorded. Skinner, Baddiel and Broudie's iconic, "Three Lions". Probably sung by more people than the national anthem! Fancy a third number one chart place with "Three Lions" then, Ian?
"We haven't touched 'Three Lions' for 24 years, since 1998. This is Christmas and the World Cup, which is never going to happen again, so we are seriously thinking about maybe doing some adjustments for it. I don't know if we will, or we won't. It really does depend on how the team play. If the team play well and have a good run, 'Three Lions' starts to be everywhere. We are at the mercy of England, the team…"
What is this loyal Liverpool supporter's prediction for England's Word Cup chances then? "There is a moment to be brave. I think Gareth Southgate missed that moment in the Euros 2020 final against Italy, when we were one nil up and he shut up shop…" We banged on about football for a large chunk of our telephone chat, to be honest, and it's not fodder for this feature, unless you are as nuts about footie as me and him are!
Back to music, we talk about great songs finding the light after some time, and that brings Ian around to talking about the fan favourite track "Life Of Riley", and the surprising fact that was never a hit, but it is one of their most popular songs.
"It was never a hit, but we play it live in America, Spain, anywhere and it is one of the biggest songs, but it never charted, was never a hit anywhere. It's really weird that everyone knows it all over the world. If you put good things into the world someone will find it, you just got to wait.
"I was on an indie record label and they sold me to Virgin, and 'Life Of Riley' was supposed to come out, and he (Richard Branson) sold Virgin to EMI that week, and everyone who worked at Virgin was made unemployed and they rehired a lot of them the week after.
"So for two weeks when it ('Life Of Riley') came out, there was no one at the record company. It was just kind of shut and 'Life Of Riley' got lost in that. A victim of bigger things, but it got loads of radio airplay and then it got picked up by 'Match Of The Day', so it sort of found its way."
"See You In The Stars" is released on 14th October 2022 via BMG.


The Lightning Seeds tour the UK  from October 27th  – see tour poster, below.
---
---
Ian Broudie's Track Record
1. First song you recall hearing as a child?
It was probably "How Much is That Doggie In The Window?"
2. First single you owned?
"Space Oddity" by David Bowie. I bought it from NEMS, which was Brian Epstein's shop on Penny Lane in Liverpool. I was born in 1958, and that was maybe '69. (Released July 1969).
3. First LP/album you owned?
The Beatles. My brothers had the albums and I used to nip into their rooms and nick 'em, and listen to them. First one I bought was for my birthday, and it was The Beatles: "Hard Day's Night". It was a present and I asked for it for my birthday. The film came out and they (family) took me to see the film and bought me the album.
4. First CD you owned?
I had CDs, but I don't remember the moment of buying the first one. I remember I had that track "Step It Up" by The Stereo MC's. I also had "Waterfalls" by TLC. Maybe Prince as well.
5. Last music you bought and in what format (CD/vinyl/digital download)?
An album by Nick Power, called "Caravan". Nick is one of my friends, the keyboard player in The Coral, and he made an album of his songs on a 'phone in a caravan in North Wales and it's a great album.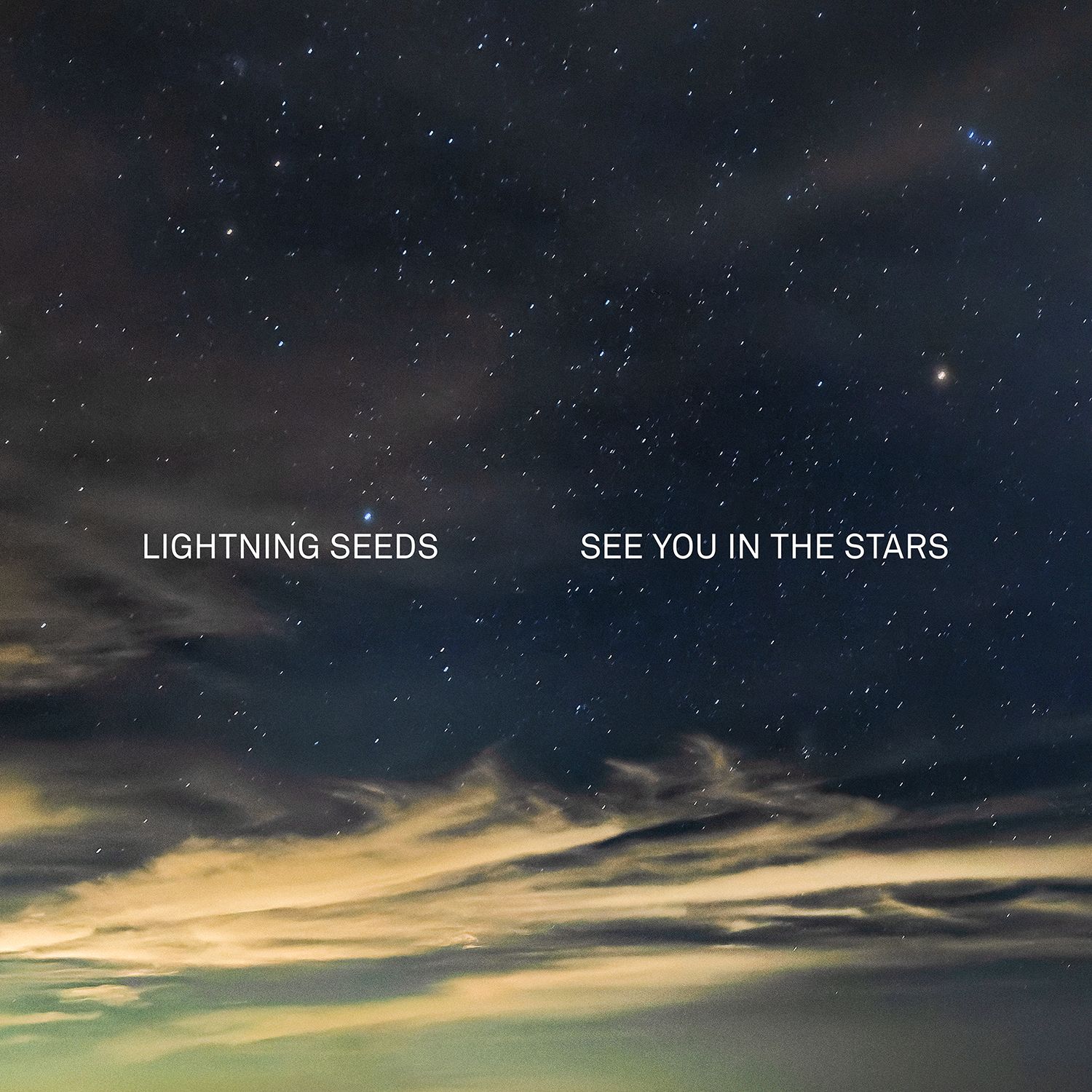 6. Which album would you be happy to receive as a gift?
I used to have an album by The Firesign Theatre, and you can't get it or hear it anywhere. There was one song called "You're The Best Thing In My World", or "You're The Best Thing In My Life" and I used to love that song. The rest of the album was pretty rubbish, but I've never been able to locate that song again. (The Firesign Theatre were a US surreal comedy troupe formed in 1966 to 1985 and from 1993 to 2012.)
7. Favourite album? (Choose more than one if need be…)
There are so many, it changes all the time. I love "Transformer" (Lou Reed), I love "Hunky Dory" (Bowie). I love the first Velvet Underground album ("The Velvet Underground & Nico" – 1967). I love "Revolver" (The Beatles). I could go on and on here. The Ramones. I love Television: "Marquee Moon" (1977).
8. Best record ever made (can be single/album/EP – and choose more than one if need be)?
My favourite recording is "It Was A Very Good Year" by Frank Sinatra with strings by Nelson Riddle. It is full of magic. (Composed by Ervin Drake in 1961 and originally recorded by Bob Shane with the Kingston Trio. It was made famous by Frank Sinatra's version, which won the Grammy for Best Male Vocal Performance in 1966.)
9. Guilty secret (or anything unusual or perhaps unexpected) in your music collection?
Bits of prog' rock, probably. I quite like Jethro Tull, that's terrible, isn't it? "Jesamine" by The Casuals (1968), does that count? "Rock Your Baby" by George McCrae. "White Horses" by Jackie Lee (1968, aka Jacky). "The Cracks Are Starting To Show" by Vivian Stanshall (a member of The Bonzo Dog Doo Dah Band).
10. What does music mean to you and how does it make you feel?
I view music as magic. There are six senses, but there's seven really, because there's music. Music at times of great sadness or great joy or celebration; the only way to express it is song and music. I think people underestimate it constantly. It is something you can't catch, it's very elusive. It is very capricious you might say. It is an underestimated, magical force.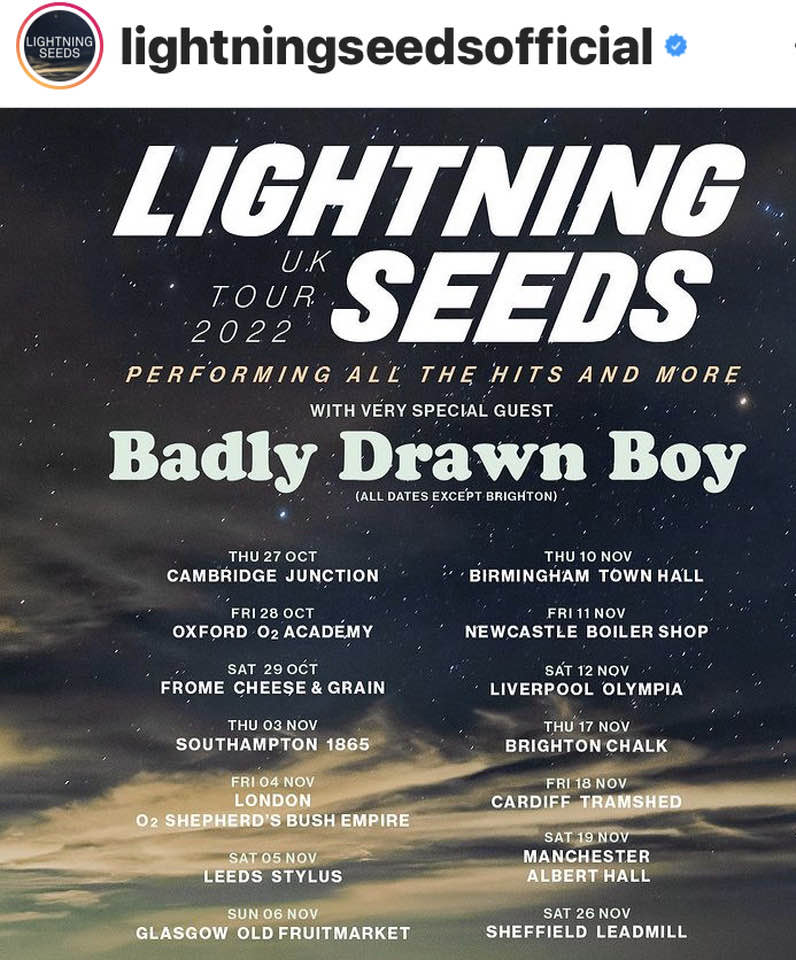 11. Which song or album is a guaranteed mood booster?
"Mr Blue Sky": Electric Light Orchestra.
12. Which song or album would be the soundtrack to a film about your life?
Probably my own albums are the soundtrack to my life. The album I am just putting out, "See You In The Stars", is very much revisiting other songs that I've done in my life and moments (sic). So I think that is probably in a funny way, the musical soundtrack to my life, as it is shadowing a lot of the highest points.
13. Your favourite driving track?
I always come back to Kraftwerk for driving, or Donna Summer "I Feel Love." If you are driving in California, you whack on the Beach Boys, don't you. But generally, if you are driving up a motorway, I think electronic music is good.
14. Best song or album for a romantic moment?
"What A Wonderful World" by Louis Armstrong.
15. Which song would you choose for the "First Dance" at your wedding if you get married again?
"All You Need Is Love" by The Beatles.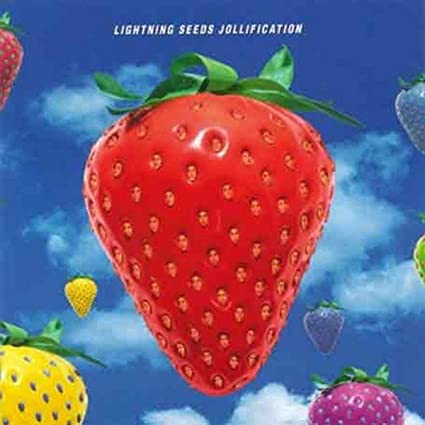 16. Your choice of song to sing at karaoke?
It's dead hard karaoke. You put it on and suddenly realise it's not in the right key. The one that is always easy is "Ring Of Fire" by Johnny Cash.
17. Which song takes you back to your childhood – and to which specific memory/memories?
I always think of "Days Of Pearly Spencer" (1967 song written and originally performed by Northern Irish singer-songwriter David McWilliams). When I was a kid, I had a little white transistor radio with one of those earpieces; one mono ear bud on a wire you plugged in. There was a field opposite my house, and I remember lying there in the field with Radio Caroline on, listening to that song and thinking, wow, this is amazing.
18. Favourite band (or bands)?
I just have to be totally cool here and say The Beatles are the band of bands really. Everything comes from that in a way. I like The Band, Television in the period of their first album. A lot of the music I love is New York 70s, so when punk rock happened, the English stuff I thought was OK, but I loved Talking Heads, Television, Patti Smith, New York Dolls. I loved the Beastie Boys actually. Those other bands I could aspire to, but Beastie Boys, I don't even know how you start to do that.
19. Favourite singer (or singers)?
Frank Sinatra is up there. Bowie and Lou Reed. Scott Walker. I am actually obsessed and could have had this guy in every category; I love and adore Buddy Holly. I find his music the simplest, but most complicated in its simplicity, and I think his singing is fantastic.
20. Which song would you like played at your funeral?
I have to say I have not given it much thought. Maybe something comforting…
---
---
Interview: Steve Best