Following two huge Top 10 records and sold out shows across the globe, The Amazons release their "anthem-packed" new album "How Will I Know If Heaven Will Find Me" on 9th September 2022 on Fiction Records.
The four-piece Reading band just kicked off a 13-date UK tour of record stores to meet fans, perform a short set and sign autographs/pose for selfies, ahead of a 12 date UK tour  in October. All dates – in-stores and UK tour – at bottom of the page. After the UK tour they head out to the USA and then to Europe.
Third stop on the in-store promo tour was Leeds last night (Tuesday 6th September), where our man Huw Williams caught up with the band for a few shots (the photographic kind, not the boozy kind, by the way!).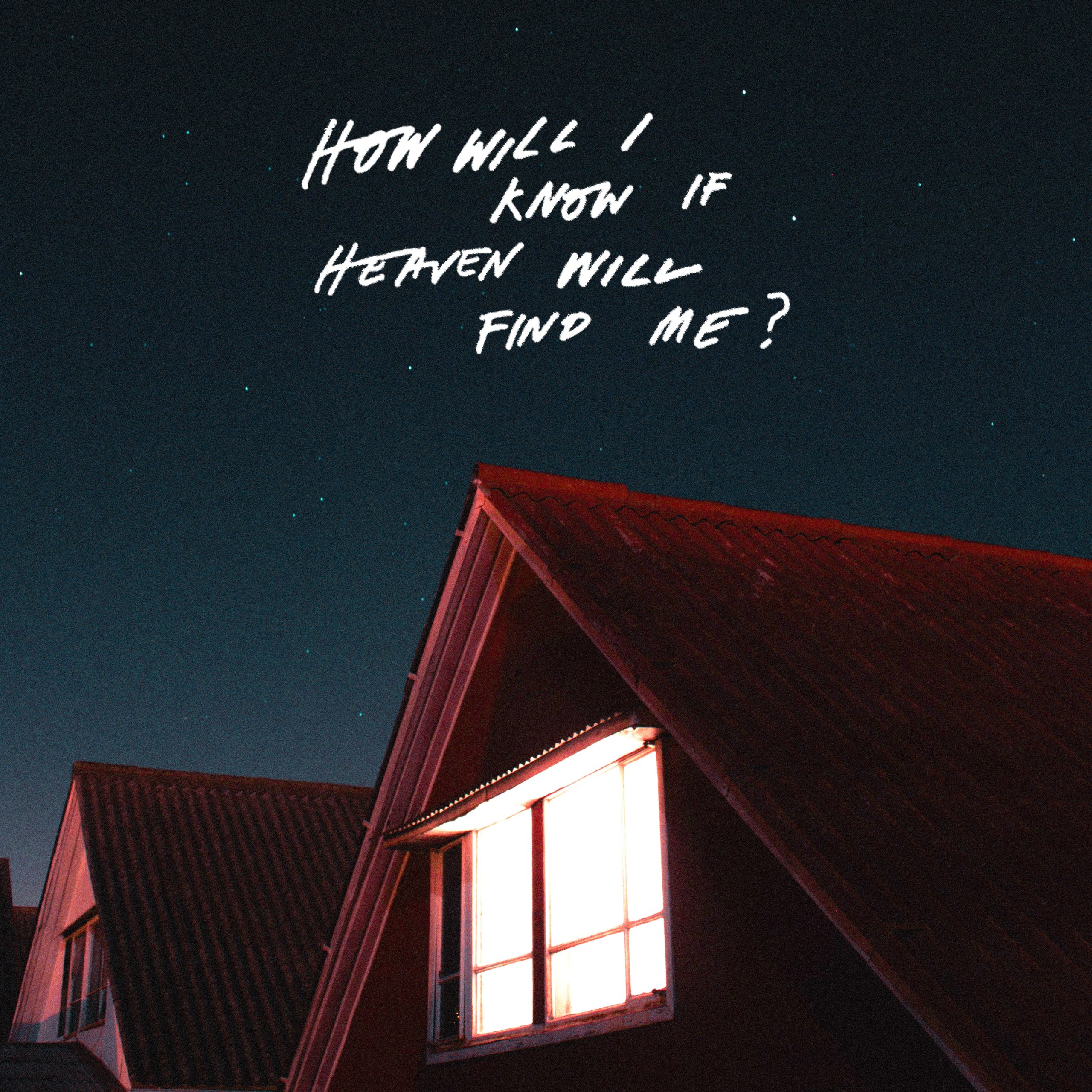 Fans queued outside Jumbo Records in Leeds to meet their idols, and hear them play a seven-song set across half an hour. They included the recent single, "How Will I Know?", and "Northern Star", both from the new album. They finished up with "Black Magic", an older track. The band then chatted to fans, signed autographs and posed for selfies for circa 90 mins after their live performance.
They talked to their fans at the event about how much time they've spent in Leeds, playing everywhere from Oporto to the First Direct Arena, a city they are fond of.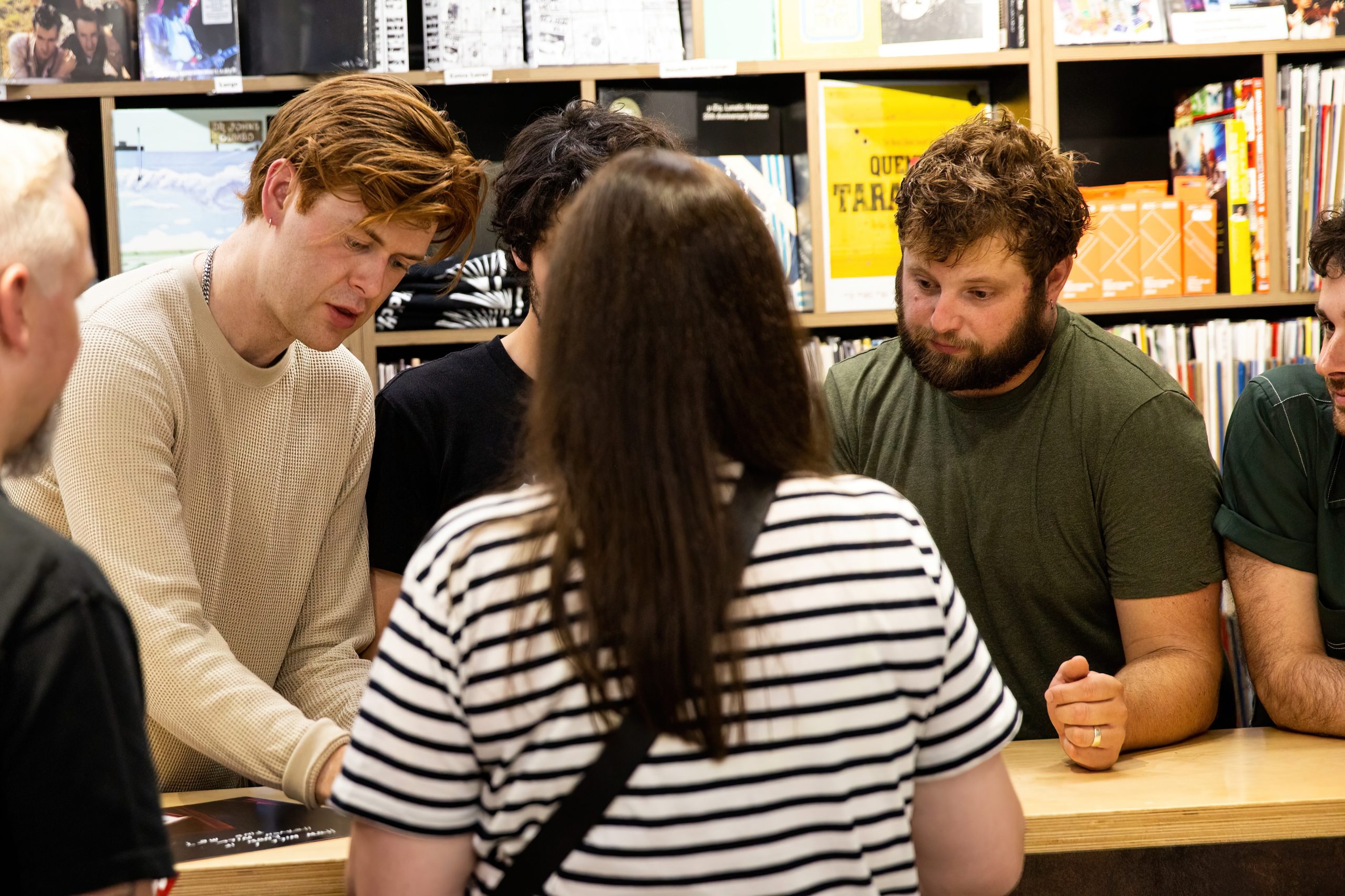 The boys have smashed it at a string of summer festivals, and they have teamed up with 'BBC Introducing' to curate the supports across their headline run. A great opportunity for grassroots music, the partnership will see the band and 'BBC Introducing' offering emerging acts the chance to step onto the big stage in their hometown.
"So many incredible artists emerging in the last couple of years have been deprived of the most fundamental component of music: playing live," frontman Matt Thomson said of the partnership. "We can't wait to play with some of our favourite discoveries on their own home turf."
Their imminent third album is both a love letter and a rallying cry. "Expansive, uplifting, sun-drenched singalongs" produced by Jim Abbiss (Arcade Fire, Arctic Monkeys, Adele), and featuring co-writing collaborations with the likes of Maggie Rogers and Jamie Hartmann.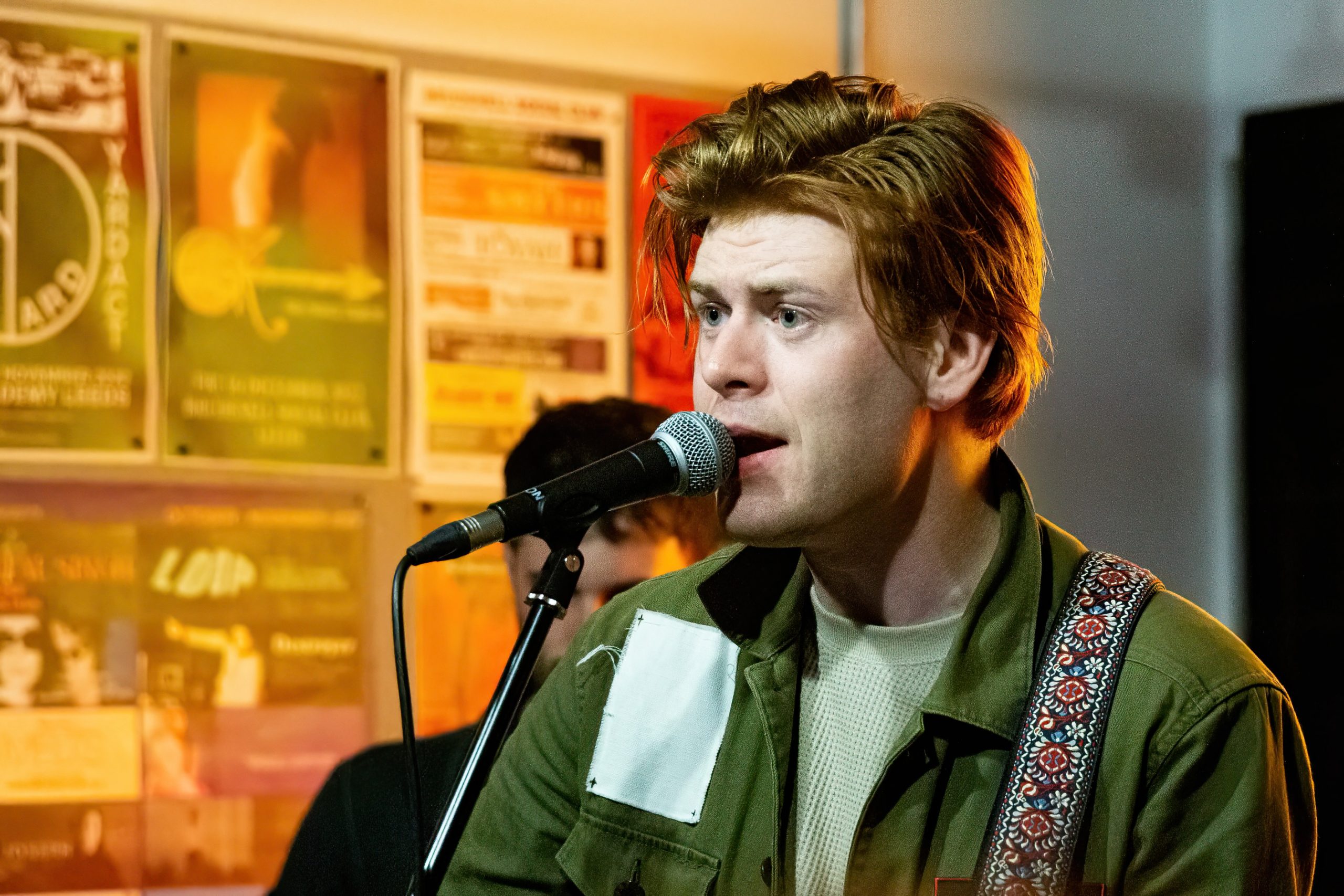 Current single, "How Will I Know?" was written while lead singer Matt Thomson and his girlfriend were torn apart for the best part of seven months during the pandemic. The album's opener is a euphoric rock anthem, and a shoo-in to become fan favourite on the tour.
"This was not only the first song to be written for the record, it was also one of the few to survive 2020 and became the blueprint, lyrically and sonically, for the rest of the album," Matt said of the track. " 'How Will I Know?' was mostly created during the seven months I was apart from my girlfriend.
"I found that the longer we spent apart, the more I started to question. How will I know if I'm going to see this person again? And even if I do, how will I know it'll be the same as before? After writing the song, I began to wonder if it's the dreams and beliefs which are challenged that become our strongest."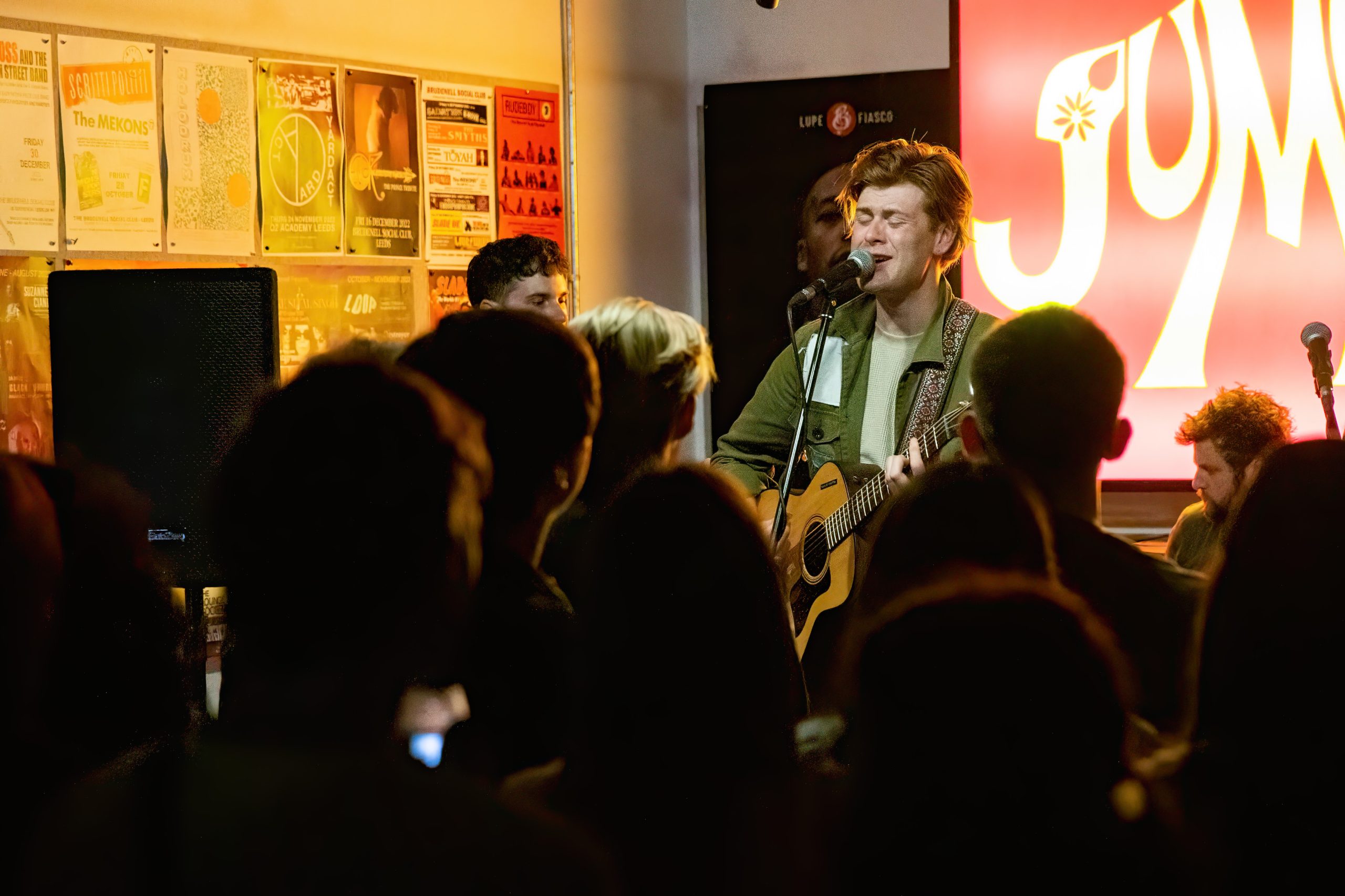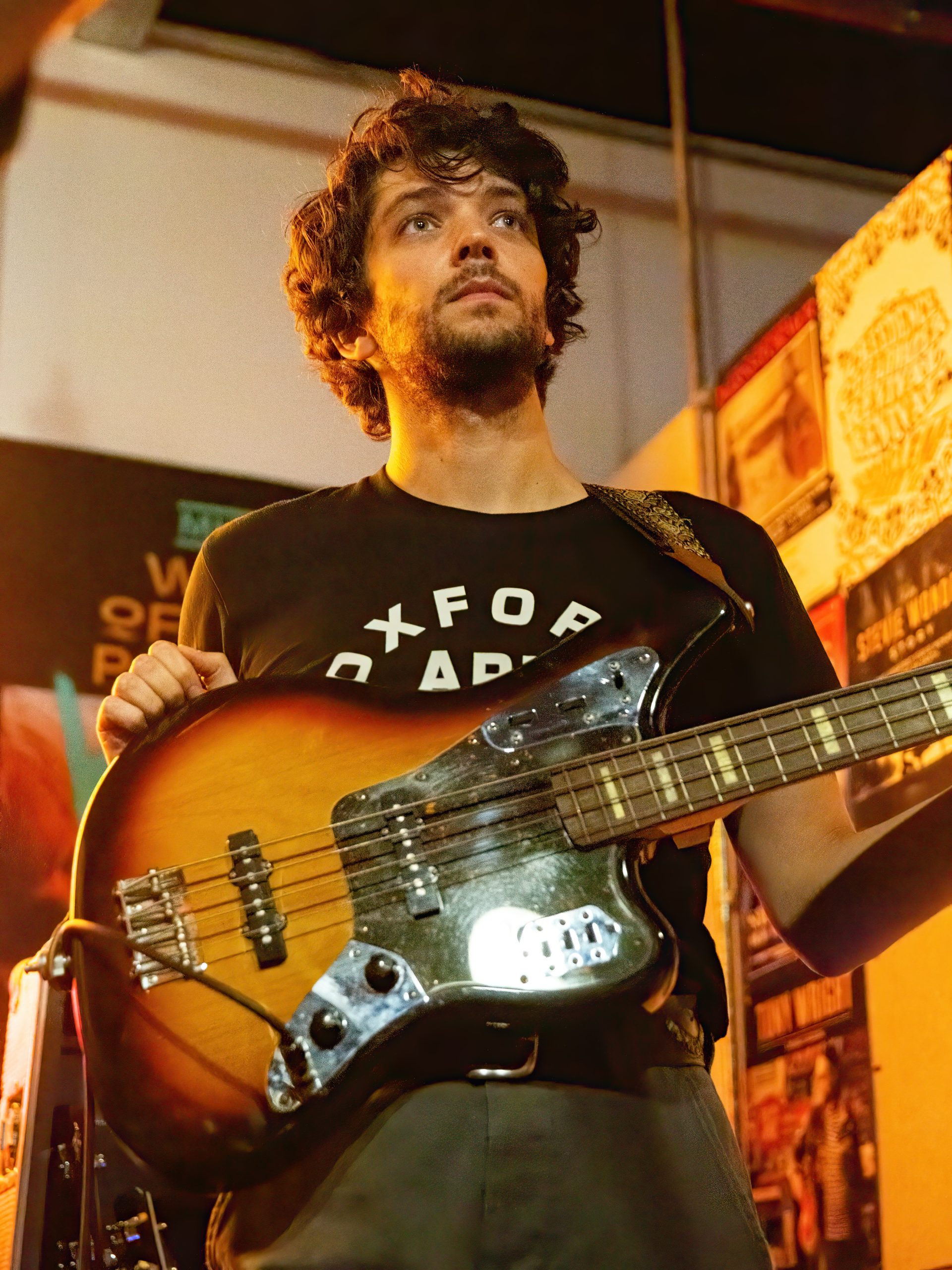 Locked down in Brighton, in the case of a newly-moved Matt – a mere week after returning from a US tour, The Amazons thought they had their third album already half written. But the prolonged lockdown proved otherwise. After months of seeing his L.A.-based girlfriend only online, Matt started writing songs for her which he assumed only the pair of them would ever hear.
"The gap between us was no longer being bridged by WhatsApp and Facetime," he says. "I sent letters but that didn't do it either. We felt further apart than ever. Writing songs about what we'd do when we were together again became my way of taking control of the situation.
!It allowed me to share something truly intimate. Writing songs is how I process life. It's the best skill I have and being able to use it to fix a problem gave me purpose again."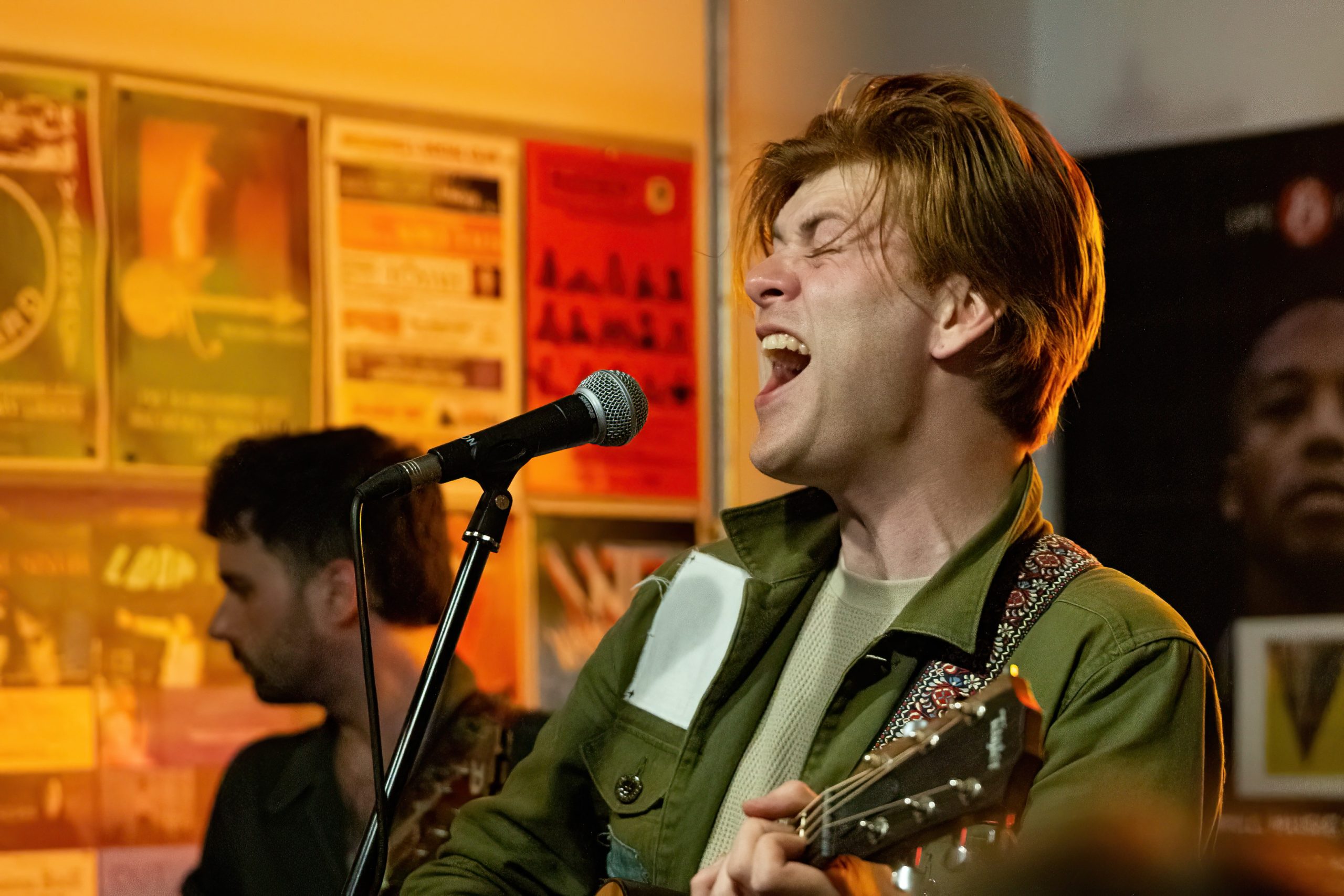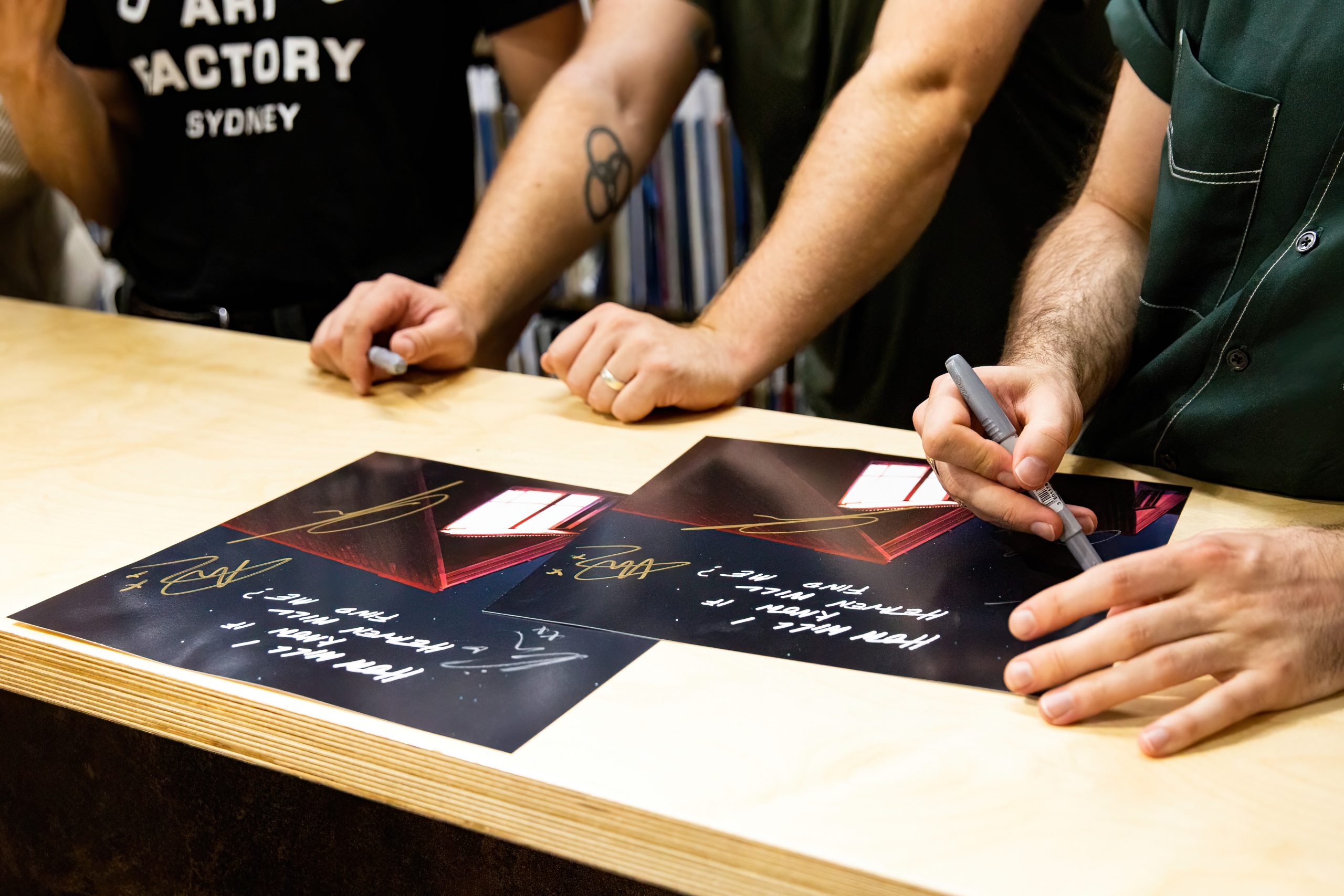 In late 2020, with the band already cooling on the music they had previously written, Matt sent his bare bones new songs, written alone at home on acoustic guitar, to his band mates to gauge their opinion. Straight away they knew that he had inadvertently discovered a new direction for The Amazons.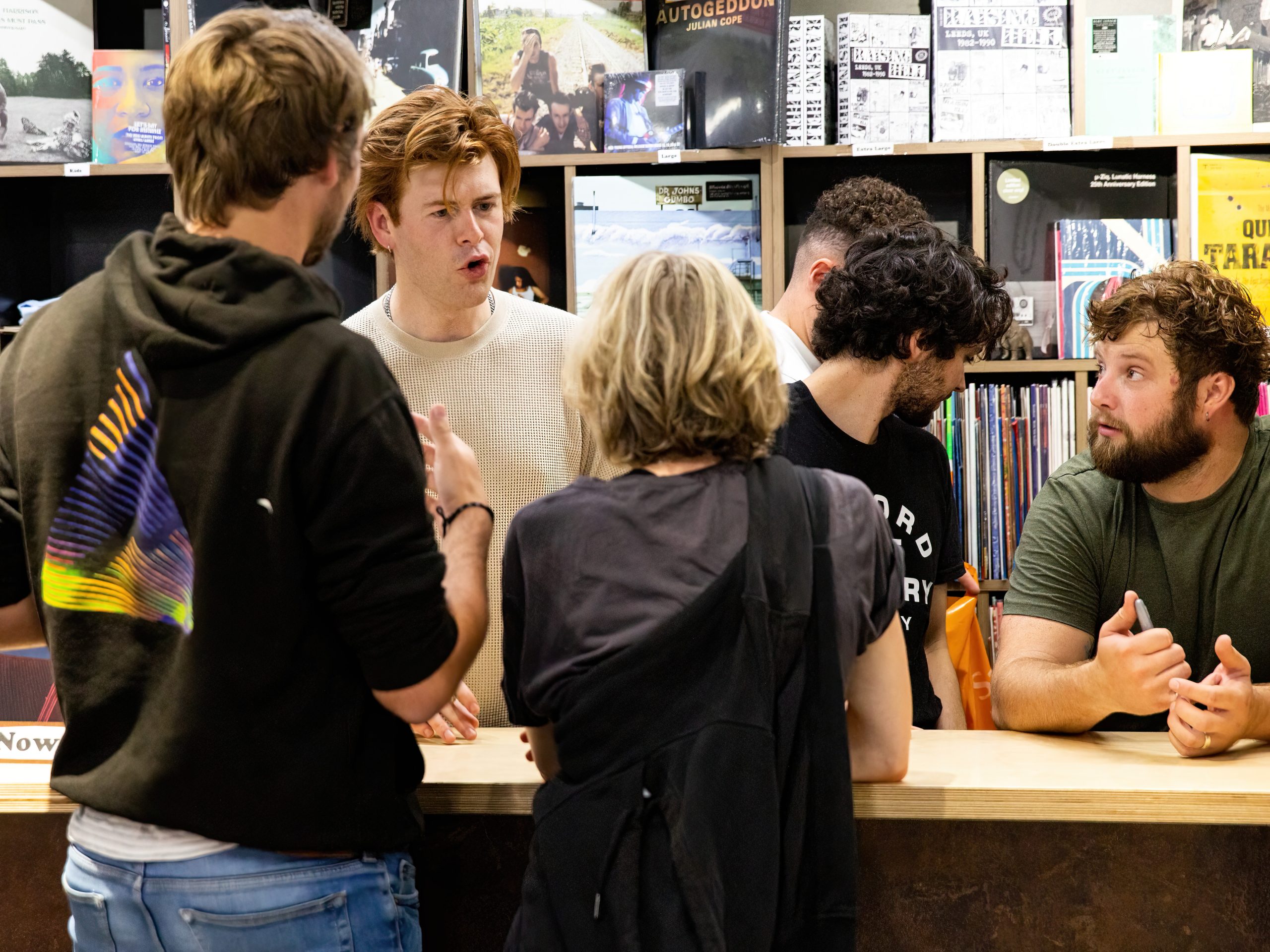 "I said to the boys, enough with the darkness. As cheesy as it sounds, I wanted to make music that was a force for good, after everything we've all been through. It's easily our most joyous album – sonically we set out to celebrate the return of real life and the communal experience of being back at shows."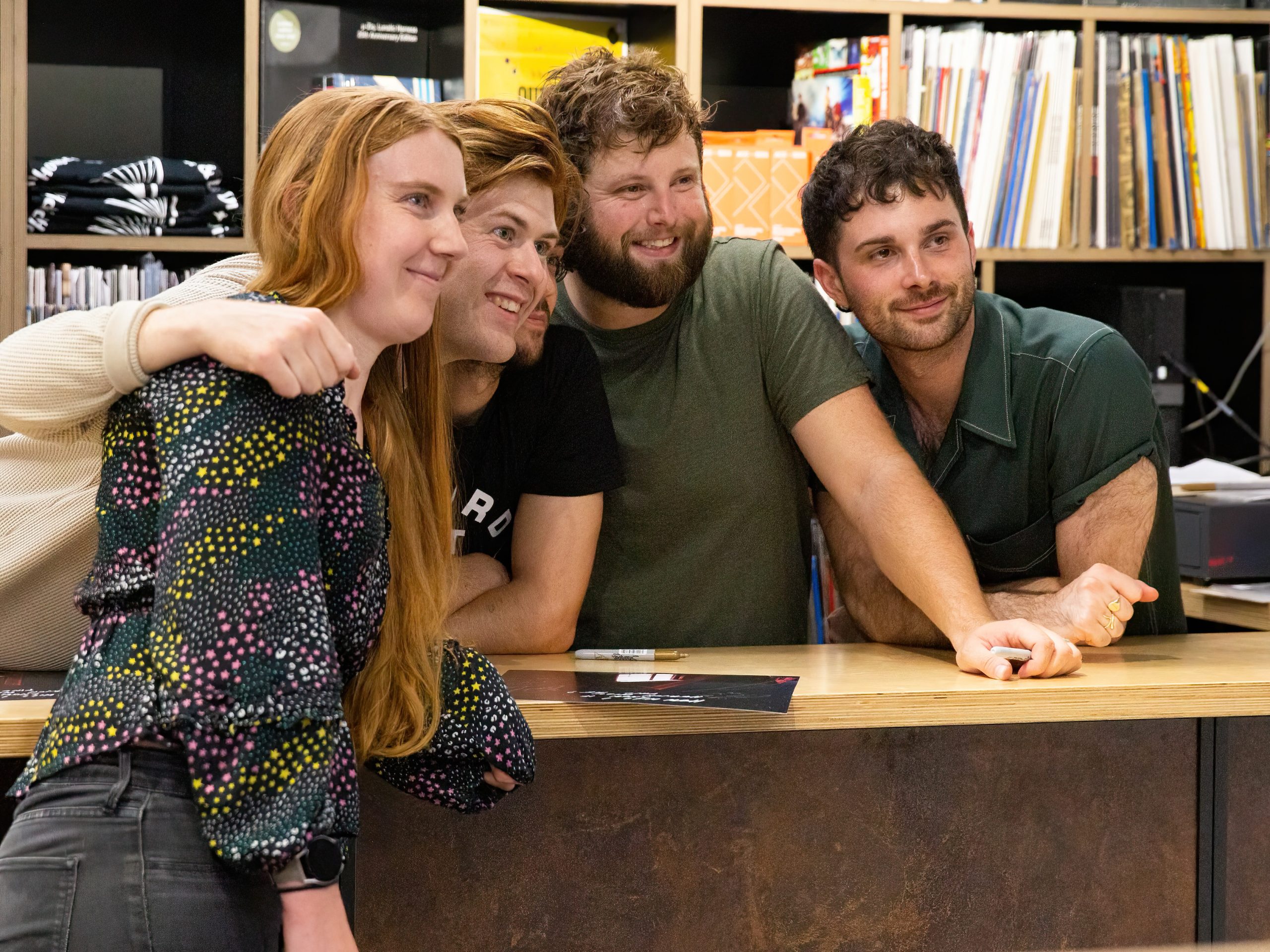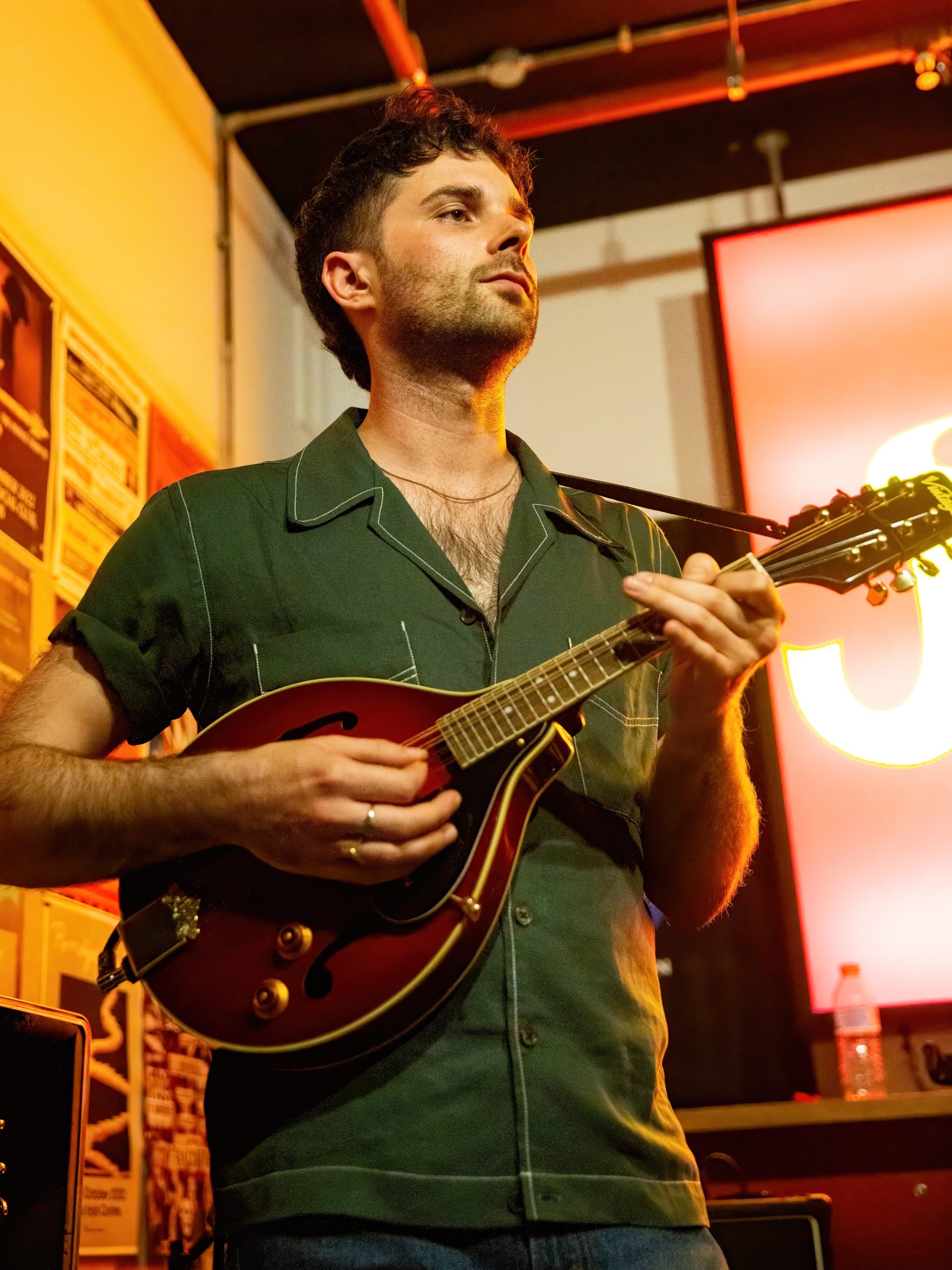 Tastemakers predict a third Top 10 album for the lads in the UK chart; and having heard all 11 tracks of the new long player, we go further and say this album deserves a top spot in the chart, and not only in the UK, but in various territories around the world too. The strongest set of songs the band has delivered yet.
---
---
INSTORE TOUR DATES
September
5th – 13.00       Dundee, Assai
5th – 18.30       Edinburgh, Assai
6th – 18.00       Leeds, Jumbo
7th – 19.00       Kingston, Banquet Pryzm
9th – 18.20       Brighton, Resident
10th – 13.00     Bournemouth, Vinilo
10th – 19.00     Southampton, Vinilo
11th – 13.00     Manchester, HMV
11th – 18.00     Liverpool, Jacaranda
12th – 17.00    Birmingham, HMV The Vault
13th – 19.00    London, Rought Trade East
14th – 19.00    Bristol, Rough Trade
15th – 19.00    Nottingham, Rough Trade
HEADLINE TOUR
October
5th         Dublin,   Whelans
6th         Belfast, Limelight 2
8th         Manchester, Academy
9th         Nottingham, Rock City
11th       Southampton, O2 Guildhall
12th       Bristol, O2 Academy
13th       Leeds, O2 Academy
15th       Birmingham, O2 Institute
16th       Glasgow, SWG3 Galvanisers
17th       Newcastle, Boilershop
19th       Norwich, UEA
20th       London, Roundhouse
---
---
Photos: Huw Williams
Words: Steve Best