All good things come to those who wait, they say – and for pop legend Kim Wilde, the long wait for her greatest hits tour has made it all the sweeter.
This tour was scheduled originally for 2020, to coincide with her 40 years in the music business – four decades in which Kim has enjoyed chart success with classics such as "Kids In America", "You Came", "Chequered Love" and "You Keep Me Hangin' On", as well as enduring success as a TV presenter and celebrity horticulturist.
Adored
Adored by men and women alike, talented, and just downright relatable, Kim has covered a lot of ground…but because the tour has been put on the backburner for so long by the pandemic, Kim began to think it would never happen.
"My greatest hits album 'Pop Don't Stop' came out during Covid, but of course the tour couldn't go ahead," Kim recalls, chatting to me from her 16th Century barn in Hertfordshire. "I seriously wondered if it would ever happen.
"Live music really was on a knife's edge. It was heart-breaking, really, and I think a lot of us wondered if it would ever come back the way it had been before."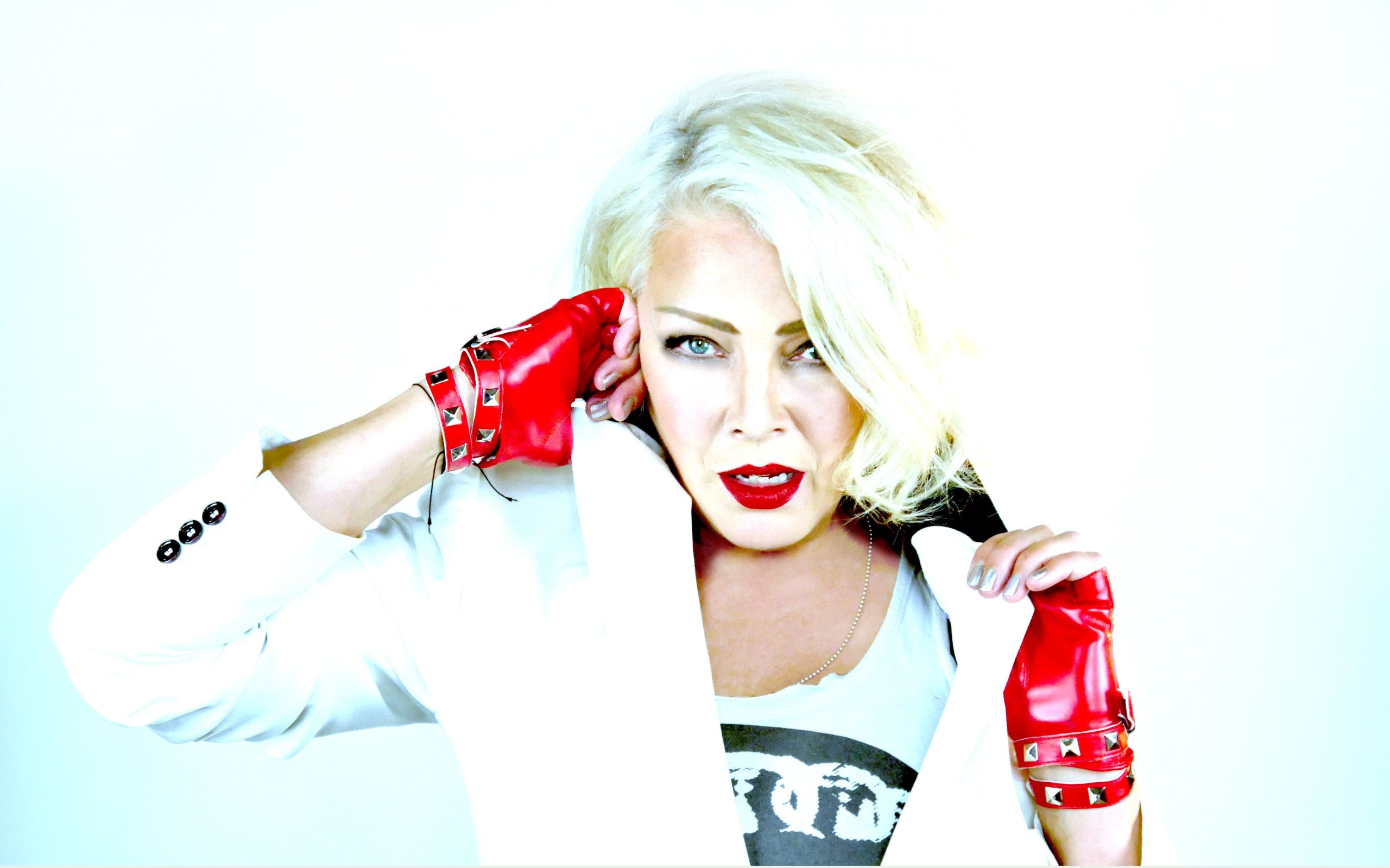 But even tough times bring us gifts, and it seems the painful hiatus has created a heightened sense of gratitude, even awareness, of the things in life that bring us joy. Kim agrees.
"The first gig I did post-pandemic was with my Dad [the British godfather of rock 'n' roll, Marty Wilde]. I just phoned him up and said – I'm desperate to get back on stage and get back in the saddle. So I jumped in the back of the car with my Dad, and we went off and sang rock 'n' roll songs together. He's still singing beautifully, very much the performer he wants to be.
"And as live music has opened up, it has been an incredibly joyous experience being on stage. I certainly feel the difference as a performer, and I can feel the difference with the audience. I certainly won't take any of it for granted in the way perhaps I had done before. I think that's a common theme for a lot of post-pandemic experiences – you know, really treasuring the things in our lives that perhaps we had taken for granted a little bit.
"I went to a festival recently, dancing and singing along with Odyssey, with a whole bunch of really happy people in the middle of a field. And there was definitely a very magical feeling in the air. It was just so elevating – and only live music can do that. That's why it has come back so strong, and I'm just so happy and so relieved to be part of it with my tour, and to drink in all that amazing energy."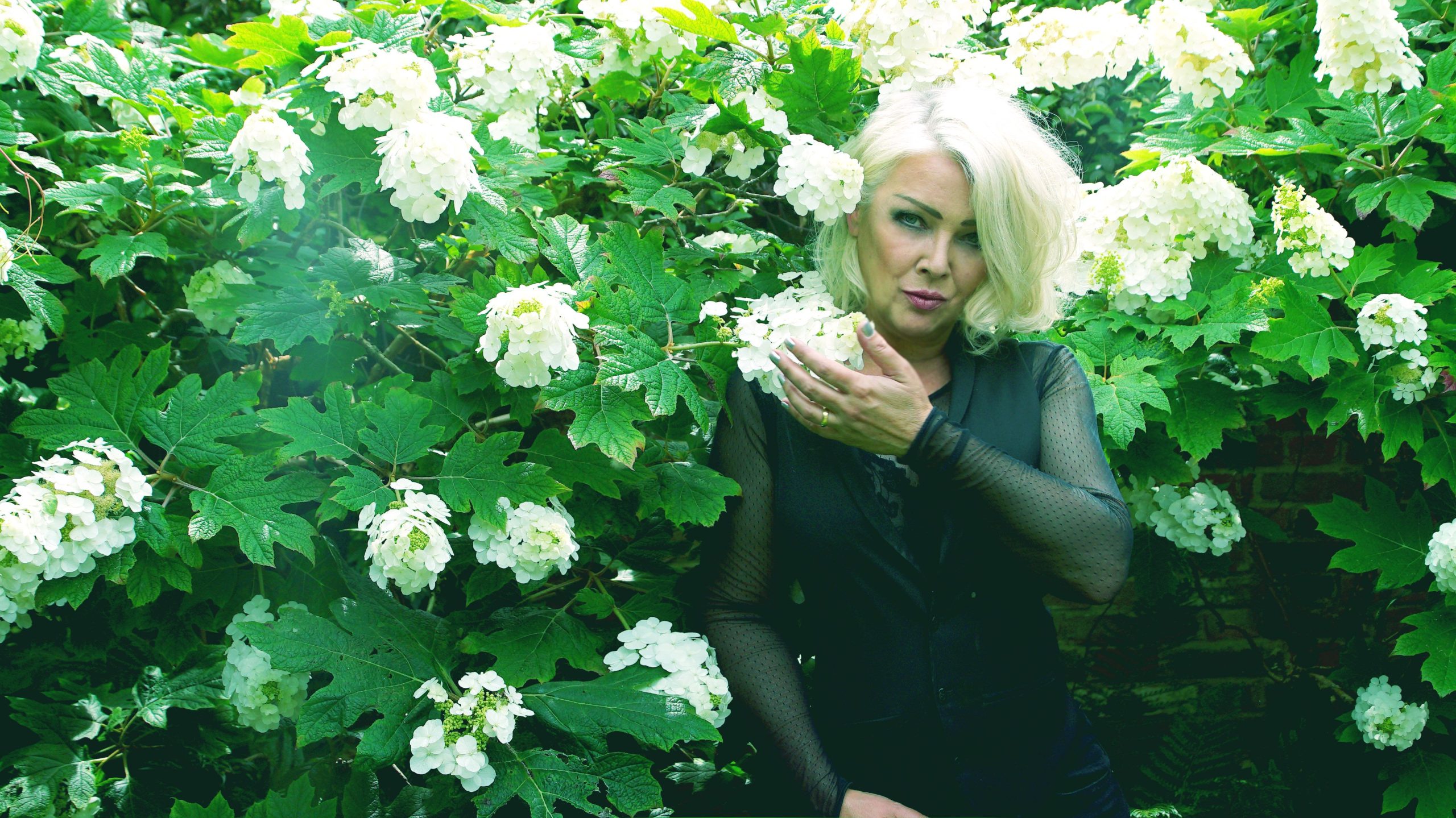 However consummate a performer Kim may be, I can't help but wonder if pre-tour nerves and excitement feel a little different after such a long wait?
"I can feel the adrenaline building up already! I've been talking a lot about the tour, of course, and just talking about it has got the adrenaline pumping.
"But I can literally flick a switch when it's time to go on stage. Putting on my make-up and getting into my clothes is a big ritual. Anyone who wears makeup knows the huge psychological impact of it, and how different you feel with it on.
"Other than that, though, I'm very quiet and quite solitary before gigs. I save all my energy for the show. Touring does take it out of me a bit, and although obviously I get the payoff at the end of the evening with an amazing concert, I do spend a lot of time resting. I conserve my energy, and save it all for the people who have bought a ticket to come and see me."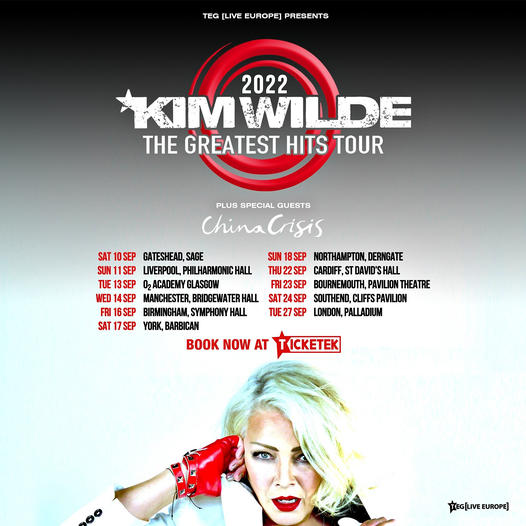 It's gratifying to know that even someone who has earned their stripes, and made a name as big as Kim Wilde, takes their work so seriously.
"Oh, I really do. I take it very seriously. I mean, I know people will say 'it's just pop music', but pop music is my religion.
"And as I said before, we've all been through the pandemic and I know that many people standing in the audience will have been through hell. Many of them will have lost people, jobs, even homes…you know, the fallout has been mixed and a lot of people have had a terrible time, traumatised even. And I just think – well, the only thing I can do is stand on that stage, sing my songs, and make people feel good in that moment. If I can do that, that's my job done. And I'll give it my heart and soul to do that."
This insistence on high standards, and feeling tuned in to what her audience really wants, is one of the reasons why Kim, now 61 but seemingly defying the hand of time, has toured more since the '80s than she did at the pinnacle of her international chart success.
"I honestly don't know how many gigs I've done, but it will be in the thousands. And I've done more in the last 20 years than I probably did throughout the whole '80s. That's because a lot of the songs we made were highly produced and very difficult to replicate live. And those sounds are really important, you know. You don't want something that sounds a bit like 'Kids In America'; you want something that sounds exactly like 'Kids In America'. You don't want an approximation of the melody; you want the exact melody down to the tiniest detail. Technology has moved on considerably since then, and we can do that now.
"And I've chalked up enough hours to know what I'm doing! I'm very, very confident we will deliver a show that would even win over some new fans! We could definitely get some converts!"
Kim's not joking; her audiences span the generations, as the 'midlifers' like me who grew up with Kim are joined by a whole new audience of young fans.
"Pop music crosses the generations, and there are lots of younger people in the audience at my shows. I think there was a point where the '80s were a bit maligned and pop music was a dirty word, when it was all about Britpop or hip hop (which are also great!). But pop music has regained its rightful crown and '80s music has had a massive resurgence. In fact, I think it has gained a new respect and a new devotion."
Surprises…
That faithful reproduction of the hits we know and love is why Kim's tour promises to be a foot-stomping carnival of hits and happiness.
"It's going to be a lot of happy faces, great vibes and a sense of joy. It's a good stomp through the songs people know. It's quite a noisy event. There are eight of us on stage, with two drummers, and it's pretty high-octane. Don't expect to sit down, put your feet up and listen to a few tunes. In fact, if you're thinking of a nice relaxing night out, I think you're probably best to give us a miss!
"We've got a couple of surprises lined up too, but I'll keep them under my hat for the time being, obviously, because surprises are fun. And I think tours are like snowballs and we'll pick stuff up as we go along – so I think that even though we're absolutely ready for a great night right from the 10th [September] in Gateshead, the show will develop slowly but surely. Anything could happen!"
Kim Wilde's 11-date "The Greatest Hits" tour kicks off on 10th September at the Sage in Gateshead and closes on 27th September at London's iconic Palladium. Fellow '80s alumni China Crisis are Kim's special guests, performing hits such as "Wishful Thinking" and "King In A Catholic Style".
---
Words: Lucy Boulter