Comedy star and author/broadcaster Dom Joly is back on tour across September, October and November, and he has a new radio show on Jack FM: "Dom Joly's Sunday Sessions", between 12pm and 2pm every Sunday.
Dominic John Romulus Joly, known as Dom, is 54 and was born in Beirut in the Middle East. He was the star of the legendary "Trigger Happy TV", the Channel 4 hidden camera prank show which ran for three years from 2000, and was shown in 70 countries.
In 2003, a new series of "Trigger Happy TV" was made for an American audience with an altered format that featured a band of different comedians who performed skits without Joly, although he cameoed. Following the success of Trigger Happy TV on Channel 4, Joly was secured by the BBC for a rumoured £5 million.
Diplomat
He studied for a degree in politics and after university, he was a diplomat in Prague. Dom speaks Arabic, Czech, and French in addition to English.
At the BBC, he  starred in "This is Dom Joly",  a spoof chat show on BBC Three. he then starred in "World Shut Your Mouth," a hidden camera television series on Friday nights in 2005 on BBC 1. "Dom Joly's Happy Hour" aired in 2006 on BBC 1, where Joly travelled the world and tried the unique alcoholic beverages of each country.
In 2009, Joly fronted "Made in Britain", and in 2012-13, Joly made two series of Fool Britannia, a hidden camera show that aired on Saturday evenings on ITV. In 2016 Joly was marooned on a desert island for two weeks for Celebrity Island with Bear Grylls. In 2020 Joly walked the Sultans Trail from Belgrade to Istanbul for the BBC One series Pilgrimage.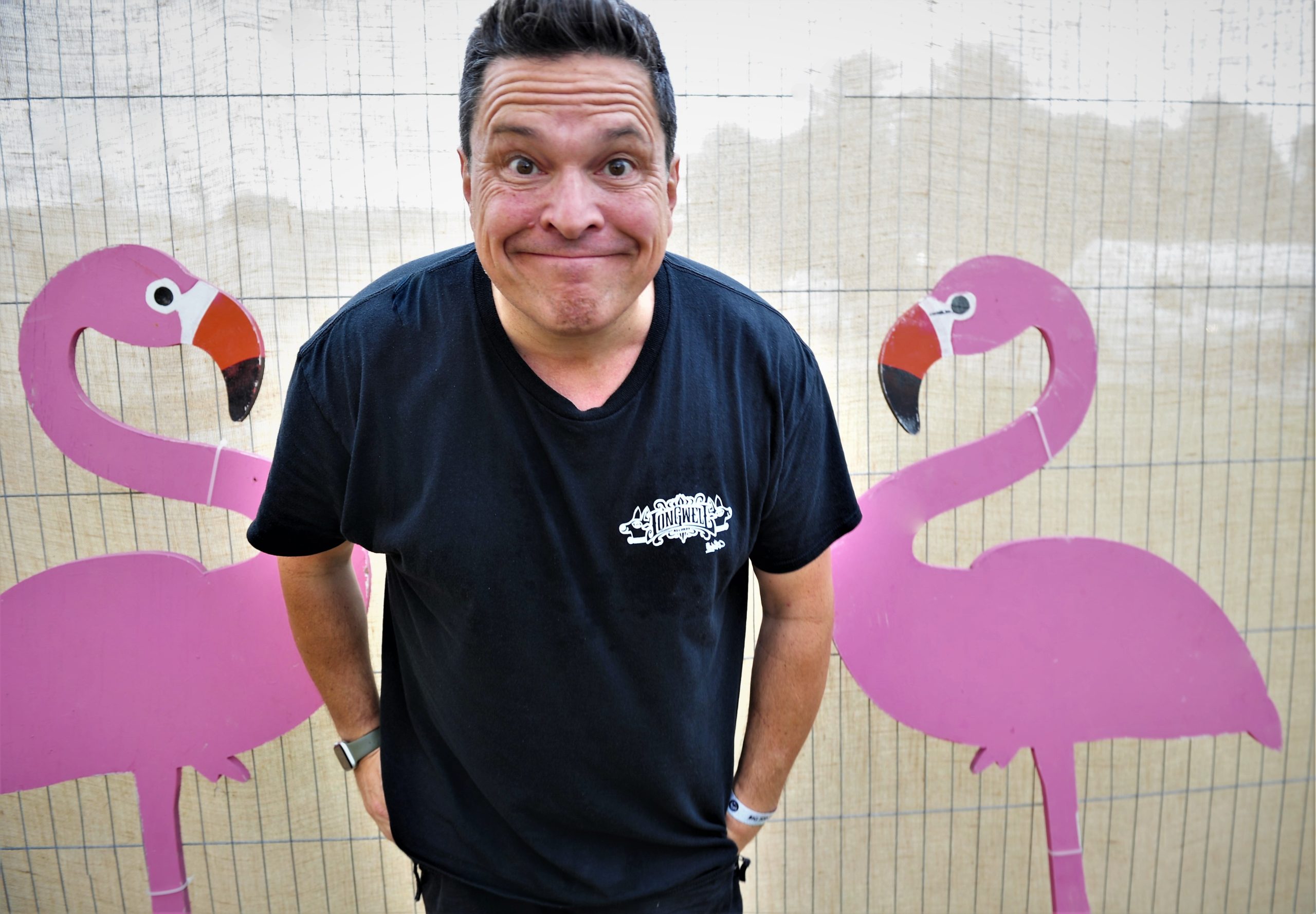 Joly was a columnist for The Independent on Sunday from 2003 until the paper closed in 2016. He was thought to be the writer of a spoof column in The Independent and then i, called "Cooper Brown: He's out there", and later confirmed in his autobiography that this was the case. The column is published as the work of an American character named Cooper Brown and revolves around his putative adventures as "a garrulous American showbiz type".
Chernobyl for his holidays…
In 2010, Joly published a travel book called "The Dark Tourist: Sightseeing in the World's Most Unlikely Holiday Destinations", investigating dark tourism. In the book Joly travels to places that witnessed great tragedy and death, including Chernobyl, which he visited on 4 May 2009; his childhood home of Lebanon; North Korea; various spots in the United States including locations of famous assassinations; the Killing Fields of Cambodia; and Iran for a skiing holiday.
Joly published his second travel book, "Scary Monsters and Super Creeps" in 2012. In the book, he travels the world in search of mythical monsters such as Bigfoot and the Yeti. In 2019 Joly published the travel book The Hezbollah Hiking Club, in which he documented his walk across Lebanon with two friends.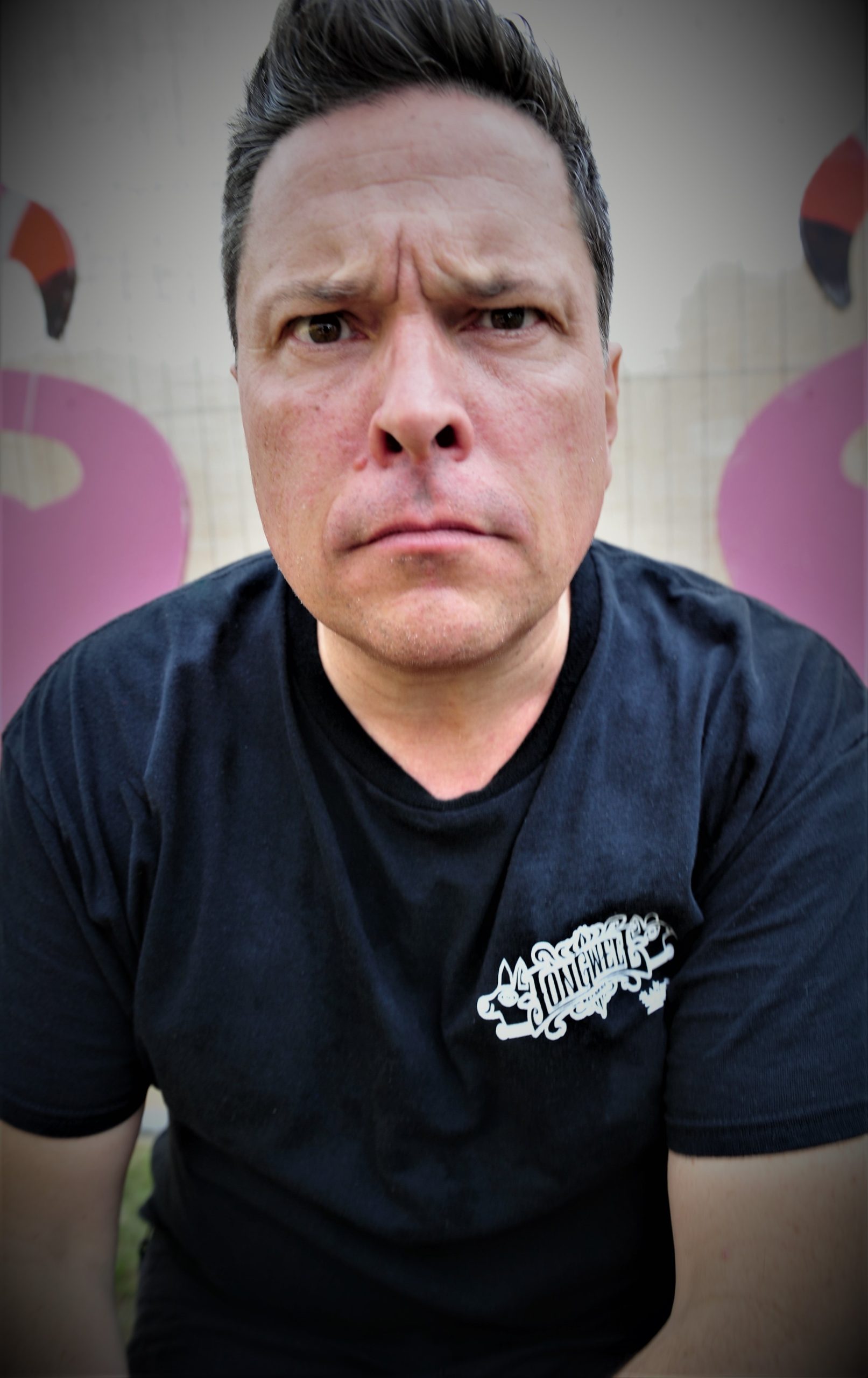 Joly was a special correspondent for the Independent at the 2008 Summer Olympics in Beijing. While in Beijing, he also appeared daily on the Drive programme on Five Live.
In the 1997 UK general election, Joly stood in Kensington and Chelsea against Alan Clark. Hiring out hundreds of teddy bear costumes, he staged mock protests at Westminster and came fifth out of nine candidates, receiving 218 votes (0.6%).
Joly is married to Canadian graphic designer Stacey MacDougall. Having lived in the Notting Hill area of London, the two later sold their apartment to novelist Salman Rushdie and bought a property in Gloucestershire to raise their children there.
Dom the Big Top filler…
Music Republic Magazine recently caught with Dom at Camp Bestival Shropshire, the first to be held at Weston Park near Telford. The family-friendly festival has been held in Dorset since 2008 and has now added the second site in Shropshire, both run by DJ Rob da bank and his wife Josie.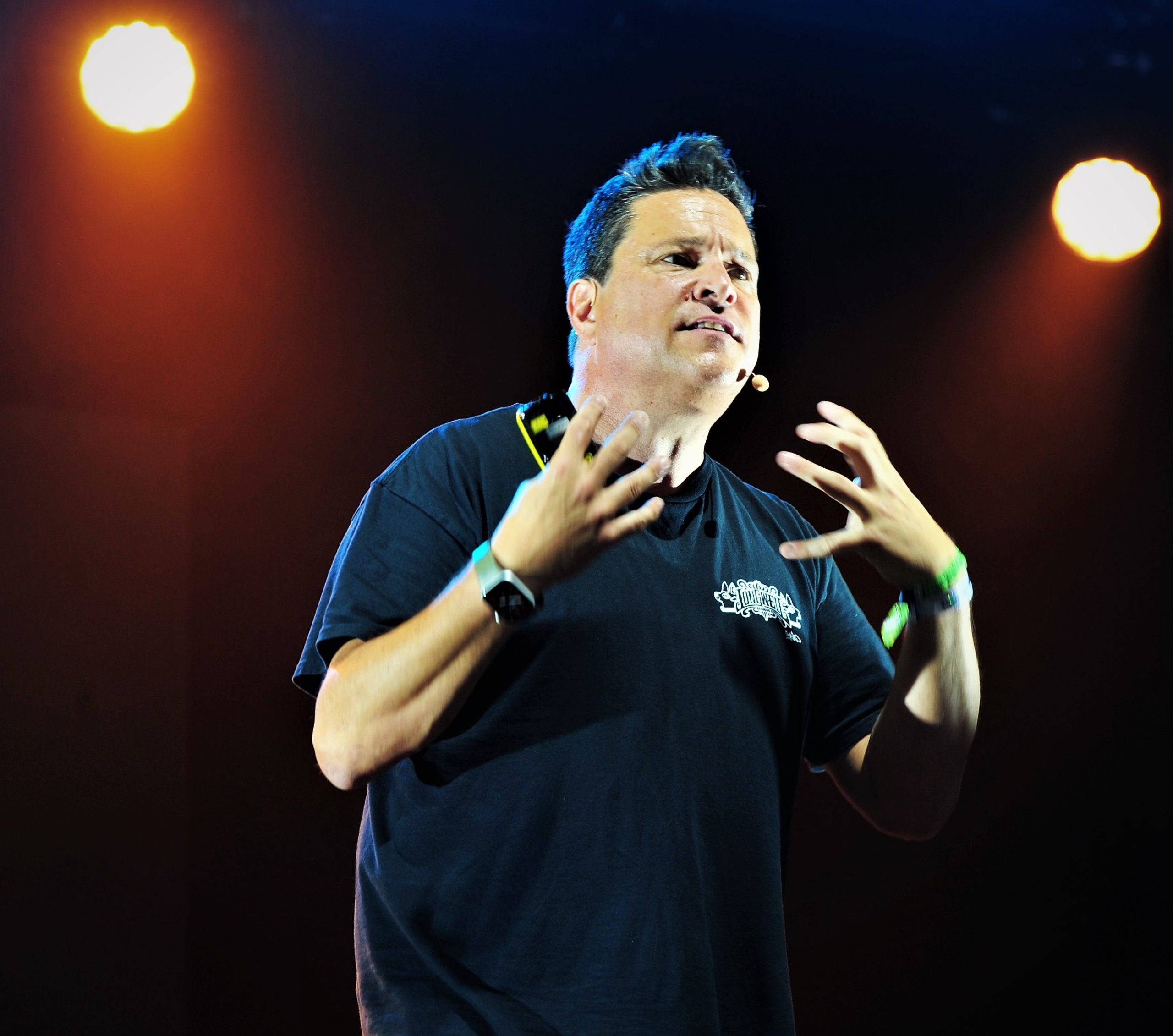 Cheltenham-based Dom filled the Big Top Stage from the off, and got a great reaction to his unique Power Point presentation about his global travels, with humorous anecdotes and his take on life.
He tells a funny story about his project to be filmed travelling miles and miles into the freezing wilds of Norway, with the premise of "frighten an Eskimo." I kid you not. He also tells of his desire to travel to all the places on the map where Tin Tin visited; and Dom actually did it.
Dom is a big music lover and his "Track Record" choices are a great insight into the man and his tastes. A fan of The Cure, when asked a supplementary question, "Who would play you in a biopic of your life?" Dom had no hesitation: "Robert Smith". Like to see that! With or without the smeared mascara?
---
---
Dom Joly's "Track Record"…
1. First song you recall hearing as a child?
The Sound Of Silence by Simon and Garfunckel.
2. First single you owned?
So embarrassing! It was Love Me For A Reason by The Osmonds!
3. First LP/album you owned?
The truth is "The Wombles" and I loved The Wombles. First album I actually bought was Changes by David Bowie.
4. First CD you owned?
The Pixies: Surfer Rosa (debut album 1988).
5. Last music you bought and in what format (CD/vinyl/digital download)?
On vinyl, I bought a Bauhaus record and also something by David Jay (Bauhaus member) because I wanted it play it on my radio show. I love the Bauhaus off shoot band Love & Rockets.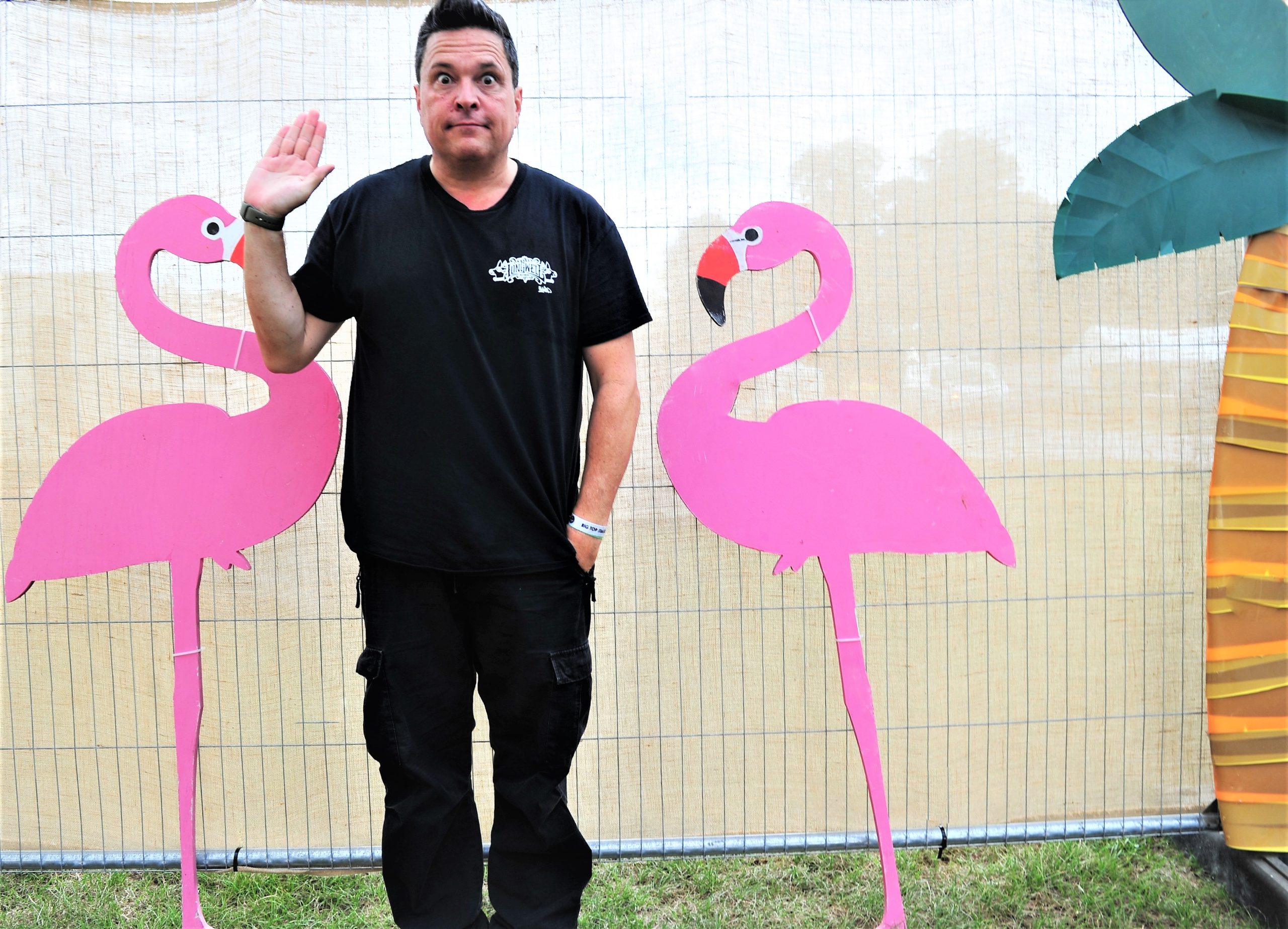 6. Which album would you be happy to receive as a gift?
Prince: The Black Album.(1994)
7. Favourite album? (Choose more than one if need be…)
You could go on all day on this one. I'll do it in decades: 70s, it is Bowie Aladdin Sane. 80s it is (I am going to go a bit controversial) Tears For Fears The Hurting (debut album 1983). For the 90s it is House Of Love: Christine. We'll stop there.
8. Best record ever made (can be single/album/EP – and choose more than one if need be)?
I just love Horses by Patti Smith. It's got the perfect album cover (image) and the prefect cover (song) as in "Gloria" and it is such a cool album.
9. Guilty secret (or anything unusual or perhaps unexpected) in your music collection?
I have got very good music tastes, but I am not a music snob. I love "Come On Barbie, Let's Go Party" as much as I love Bauhaus. I love pop; I think Duran Duran "Rio" is one of the great albums of all time. I love naff pop!
10. What does music mean to you and how does it make you feel?
Music is the soundtrack to my life, obviously, and it is historical milestones like every time I play a song, it takes me back to exactly that moment I first heard it or first listened to it in a significant time (sic), so it's kind of like a time machine. It takes me to places and more that just takes you back, you can remember the sights, the sounds, the smells.
11. Which song or album is a guaranteed mood booster?
Prince, Purple Rain.
12. Which song or album would be the soundtrack to a film about your life?
The Cure, Seventeen Seconds.
13. Your favourite driving track?
Bruce Springsteen, I'm On Fire.
14. Best song or album for a romantic moment?
Tricky: Maxinquaye or anything by Portishead.
15. Which song was played for the "First Dance" at your wedding (if you are married) or which song would you choose if you did get married?
I got married to two songs: Wild Horses by The Stones, not by Susan Boyle, and Marieke by Jacques Brel, which is probably my all-time favourite song.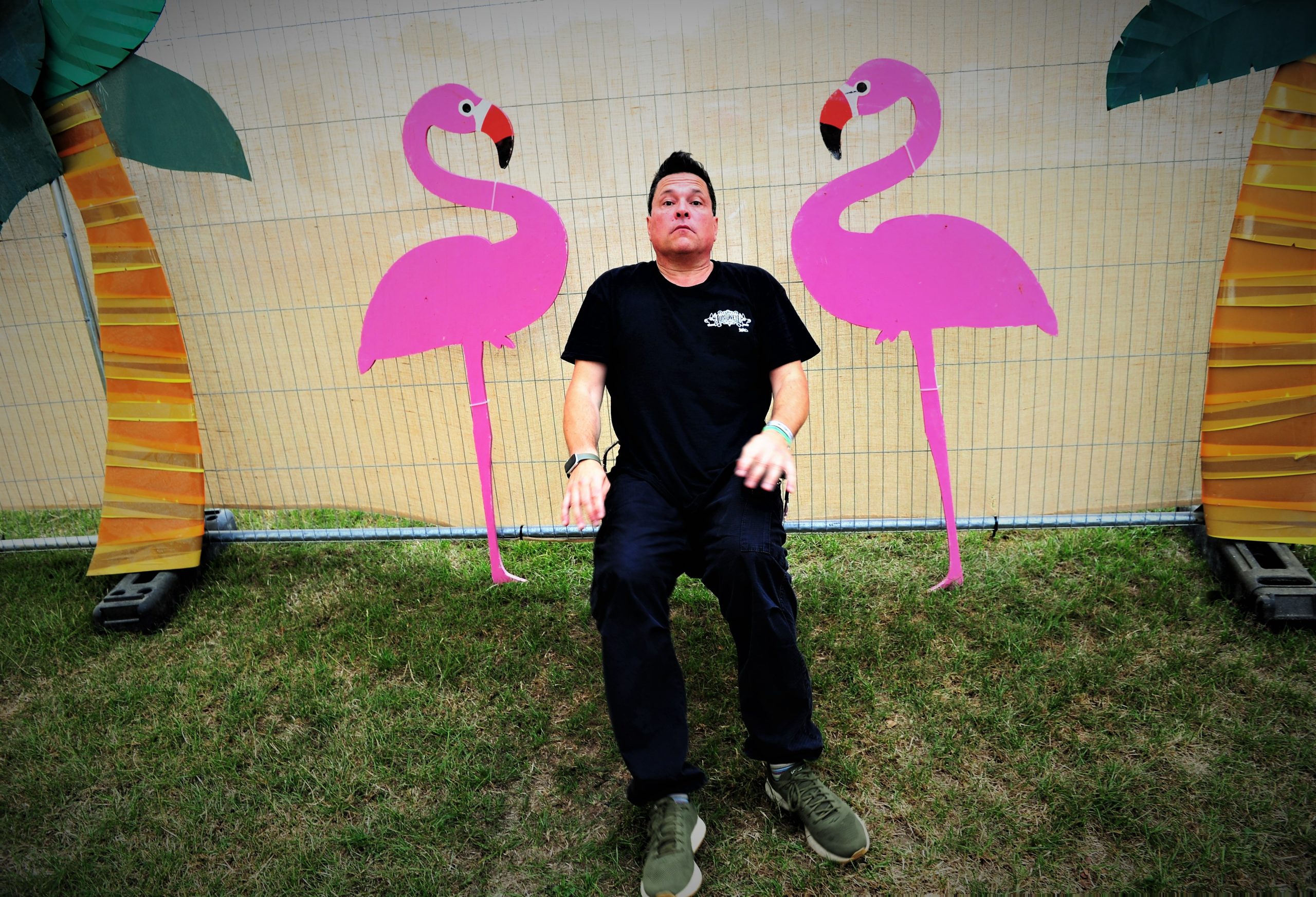 16. Your choice of song to sing at karaoke?
I'm pretty good at the Thompson Twins, "Hold me Now".
17. Which song takes you back to your childhood – and to which specific memory/memories?
Pink Floyd: Welcome To The Machine. Reminds me of when I was a kid and in fact, very relevant to this, driving from Lebanon into Syria and being in the Syrian desert, and it was the only thing my dad had in an eight-track cartridge. It was the only pop music he would allow us to play and that whole album, "Wish You Were Here", especially "Welcome To The Machine" reminds me of amazing trips through the Middle East.
18. Favourite band (or bands)?
Where do we start? I am going to go with The House Of Love, because they never got the recognition they deserved. In fact no, Boxer Rebellion, put that.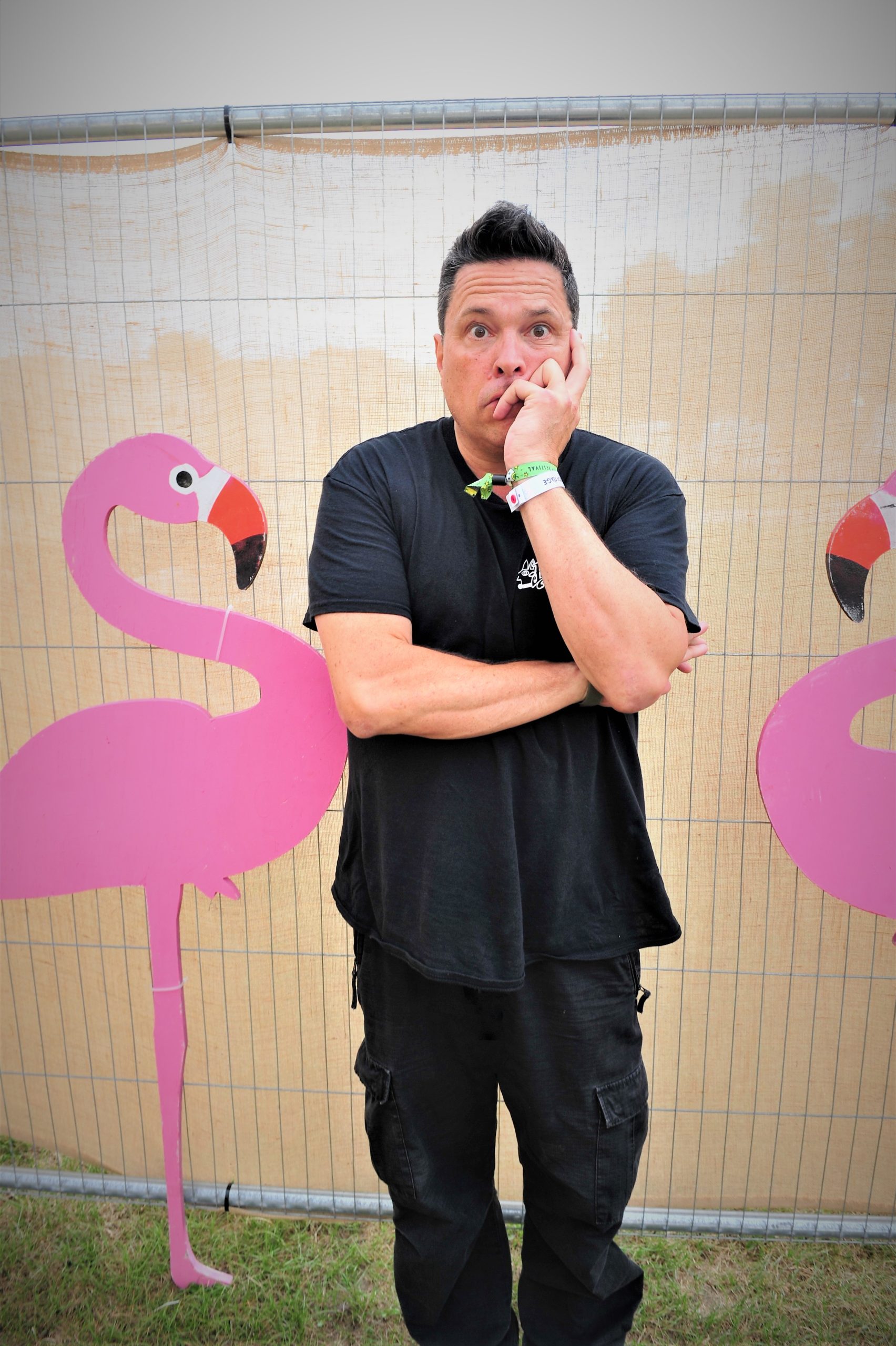 19. Favourite singer (or singers)?
Mike Scott from The Waterboys.
20. Which song would you like played at your funeral?
"I'm Only Happy When It Rains" by Garbage.
---
Words and Photos: Steve Best
With sincere thanks to Dom Joly, Camp Bestival, Hugh Royle and Carousel PR.