* Deadline is 5th September (at 12 noon) – Then a team of leading music industry figures will select 20 shortlisted artists *
The recently appointed chair of British Phonographic Industry (BPI), broadcaster and multi-instrumentalist YolanDa Brown and entrepreneur James 'JP' Drake are delighted to announce that applications for the annual Drake YolanDa Awards are now open. The Drake YolanDa Awards are a series of cash prizes presented to emerging young musicians aged between16-30 enabling them to showcase their talent and assist them in taking their careers to the next level.
Ten promising artists will be awarded £3000 each, with ten additional runner up prizes of £500 each, intended to support each winners' artistic development in areas including touring, artistic development, recording new music, music videos, marketing, branding and purchasing new equipment.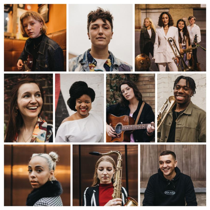 Celebrating the rich and diverse nature of the UK music scene, The Drake YolanDa Award welcomes applicants from all genres and are specifically looking for independent artists that need support and do not currently have backing from major record labels or publishers.
The winners will be presented with their awards at a celebration concert, taking place on 19th September in London, attended by music professionals and media. 
Previous winners of a Drake YolanDa Award include rising stars such as the vocalist and songwriter Cherise Adams-Burnett, rappers Guvna B and Manik MC, singer-songwriter and pop luminary BEKA currently touring with Honne, celebrated author and singer Chibundu Onuzo, guitarist Rosie Frater Taylor and saxophonist Emma Rawicz.
2021 winner Chibundu Onuzo says: "Winning the Drake YolanDa award made me believe I was a singer. Using the proceeds of the prize, I recorded my second single, Coming Home, which was released in July 2022. Since its release, the single has been featured on national television, on BBC 1's Sunday Morning Live, on national radio and more is in the works. Thanks Drake YolanDa!"
YolanDa Brown adds: "For many artists, access to finance is always a big stumbling block to achieving their dreams. James and I are happy to support artists to move another step closer to making them a reality."
Applications are open now until 5th September. Artists must apply and submit a recent music video or audio recording via: 

https://www.drakeyolanda.org/
---
YolanDa Brown

 is chair of the BPI (The British Phonographic Industry). The BPI is the representative voice for independent and major record labels in the UK. BPI organises the annual BRIT Awards with Mastercard show, The Mercury Music Prize with FreeNow for 'Album Of The Year' and the Classic BRIT awards show. BPI co-owned The Official Charts.
YolanDa is also an award winning musician and broadcaster. Her critically acclaimed CBeebies children's TV show 'YolanDa's Band Jam' won "Best Children's Programme (Pre-school)" at the Royal Television Society. She is currently composing music for the iconic Sesame Street and an animated series due for release later this year. 
A champion for the importance of music education, YolanDa is Chair of Youth Music (one of the largest music education charities in the UK), on the national council of the Arts Council, a trustee of PRS Foundation, an ambassador for the Prince's Trust and London Music Fund, a champion for the children's mental health charity Place2Be.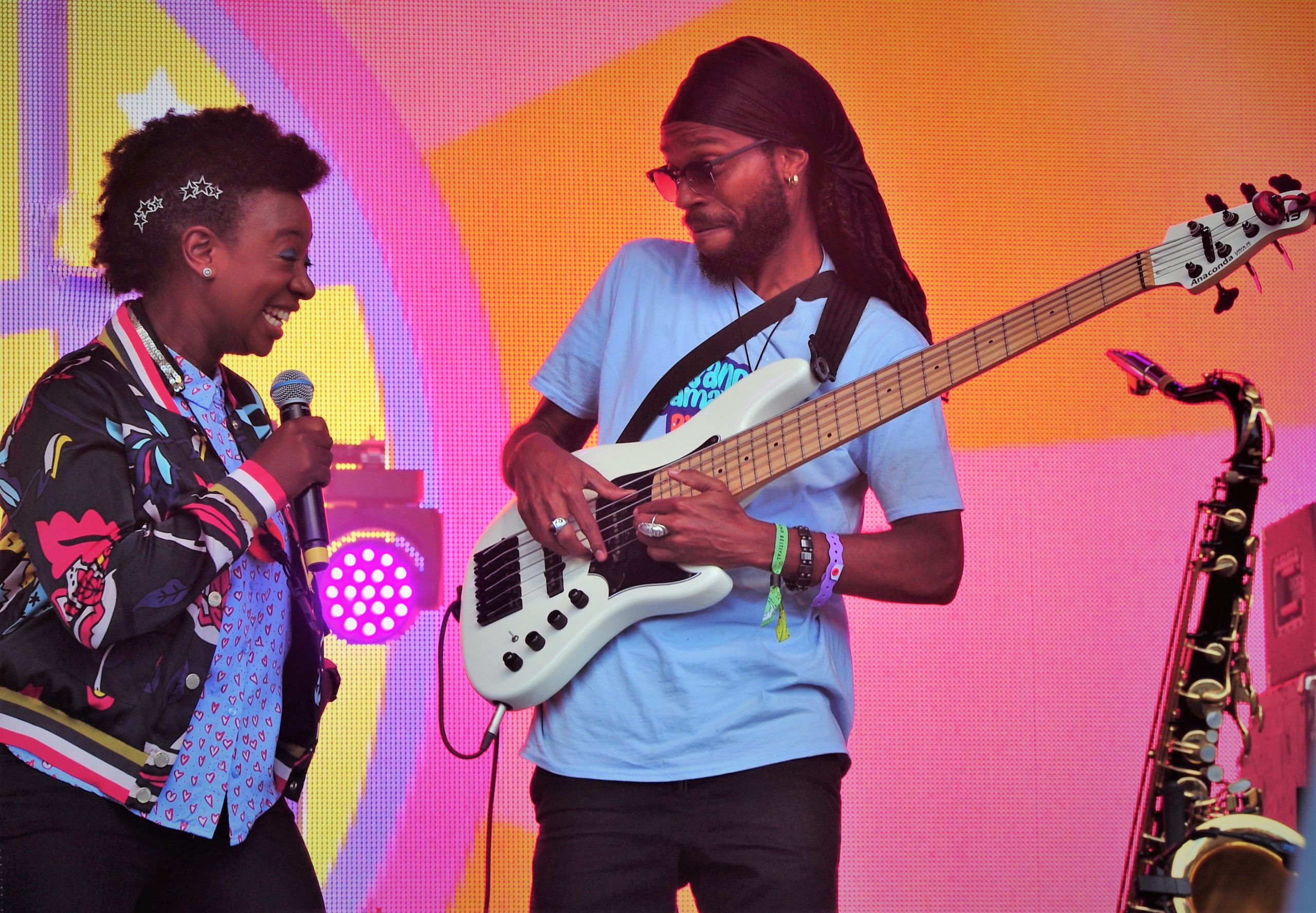 The Department of Education and DCMS in 2021, invited YolanDa to sit on the advisory panel for the National Plan for Music Education, published in June 2022 to positive response. "My dream is that EVERY child has access to music making and benefits from the joy that music emits. The NPME will in many ways support this; from the young child having their first musical experience, to the next generation of aspiring musicians who need to be inspired and motivated to pursue the plethora of career opportunities within the music industry."
On BBC Radio 4, she co-presents Loose Ends with Clive Anderson and covers for Trevor Nelson and Vanessa Feltz on BBC Radio 2 and presents "YolanDa Brown on Saturday" on Jazz FM. YolanDa has presented the Dizzy Gillespie and Ella Fitzgerald Centenary Prom Live for BBC FOUR, Gospel Choir of the Year for BBC One, appeared on Celebrity Eggheads and Celebrity Mastermind on BBC TWO , the panel show Gareth Malone's All Star Music Quiz on BBC TWO. BBC Young Jazz Musician of the Year for BBC FOUR and Gospel Choir of the Year for BBC ONE.
James 'JP' Drake

 is the Founder and Chairman of The Future Science publishing group, a leading international publisher of academic papers, focusing on breakthrough medical, biotechnological and scientific research. In 2014 he launched The Drake Foundation, a not-for-profit organisation committed to improving evidence-based measures for the understanding of concussion injuries in sport, based on scientific research. 

In 2015, James JP Drake established The Drake Calleja Trust as part of his long-term philanthropy programme. The Drake Calleja Trust has awarded fifty-nine scholarships in total to exceptionally talented students of undergraduate, postgraduate and research level.