"Ashley Hutchings is the single most important figure in English folk-rock…" Who said that? A bloke called Robert Zimmerman, that's who. Bob Dylan to you. I think he knows a thing or two about his trade, maybe.
Affectionately nicknamed The Guv'nor, Ashley Hutchings at 77-years-old has zero, nada, naff all intention of retiring or hanging up his guitar and fading into the distance. No siree, Bob.
He has just notched up his 100th album release, which is an amazing achievement, and sources tell us he is busy recording # 101. Have a day off, man!!!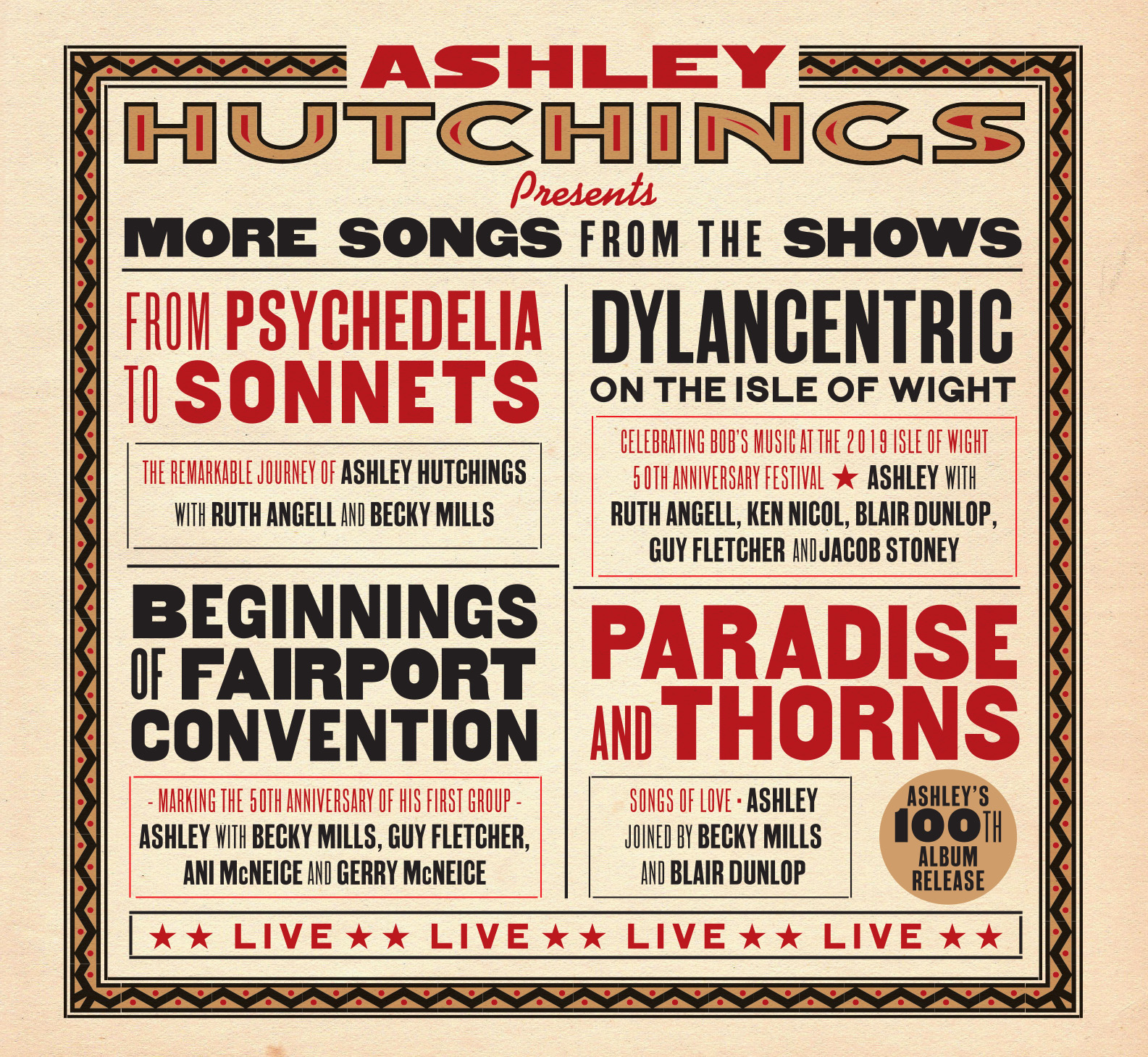 After a music career spanning six decades Ashley and Talking Elephant Records have released the superb long player, "Ashley Hutchings presents More Songs From The Shows", from four musical and spoken word projects that span the past six years.
The four projects represented on this album span a variety of themes and each has seen a strong cast of performers. "From Psychedelia to Sonnets" explores through song and spoken word how Ashley's' career moved from the heady days of the Summer of Love through influences drawn from literature, theatre, classical music and dance.
Personal love story…
That pivotal moment in 1967 is further documented on "The Beginnings of Fairport Convention", through Ashley's personal memories and stories of those heady years. More songs and readings are included from "Paradise and Thorns", Ashley's personal favourite piece of work.
This project expands his album "By Gloucester Docks I Sat Down and Wept", his own personal love story. The final three tracks from this show are previously unreleased versions featuring Becky Mills and Blair Dunlop.
"Dylancentric" is the official bootleg of a live concert performed at the fiftieth celebration event of the 1969 Isle of Wight festival that Bob Dylan headlined. The band Hutchings put together reprise some of Dylan's most memorable songs; effectively Ashley's tribute to the songwriter he has greatly admired.
100 may be the number of albums, but it represents more than 200 different musicians that Ashley invited to join the many ensembles he devised over the years. Each of those has been created to focus on a different aspect of the music tradition or theme – be that song, dance, spoken word, theatre production – or indeed a combination.
The most well-known are Fairport Convention, Steeleye Span and the Albion Band – but each of those spawned other spin offs – including Morris On, The Albion Country Band, The Albion Dance Band, The Albion Christmas Band, Rainbow Chasers, as well as many duo and trio collaborations.
Beyond the music and equally renowned are his National Theatre productions "Larkrise To Candleford" and "The Mysteries". Ashley was awarded an MBE in 2015 for services to music.
100 not out!
On the amazing achievement of releasing 100 albums, Ashley tells Music Republic magazine: "I think this particular album that we have put together is an excellent one to mark my one hundredth album release. The four shows selected represent the four different facets of my work that have featured in my career – from folk to poetry and from rock to drama".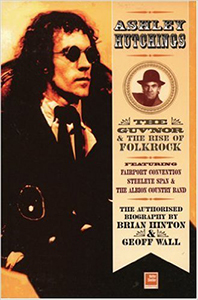 Interviews, biographies, features and writings abound about renowned Ashley Hutchings, and his work with folk and traditional music is well documented. But now, he reveals much more about his life with the release of a monthly Podcast.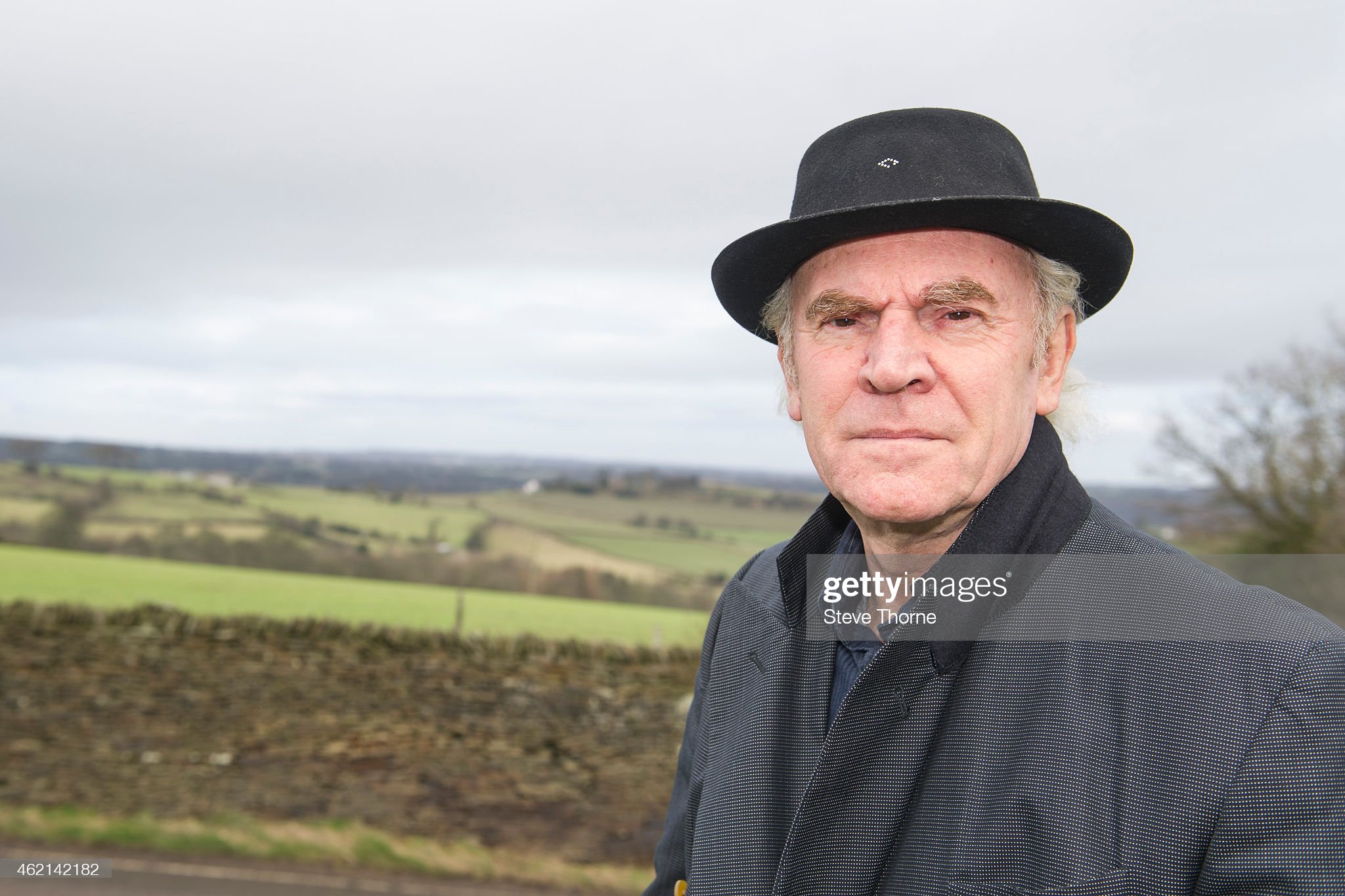 Ashley's son Blair Dunlop is the "interrogator", the pair of them having informal conversations on subjects that matter to him and be of interest to other people familiar with his father's career. Except for the title of each episode the candid informal 'chats' of father by son is totally unscripted.
Episode One is available on Patreon free to listeners with future episodes available on subscription. The first five minutes of every new episode will be given away free with the full length episode being available on a 'pay what you like' for subscribers.
As a bonus, subscribers will also be offered a special discount code each month by Talking Elephant Records. The label has been responsible for the release of many of Ashley's albums for many years.
Winning combination!
In the first episode, "Grandpa, what did you do in the war? – and phrases of a similar nature",  Ashley talks about his very early life and how and why music became an important part. Episode Two features many 'never-before-told' stories about the birth of Fairport Convention and British Folk Rock and how that evolved.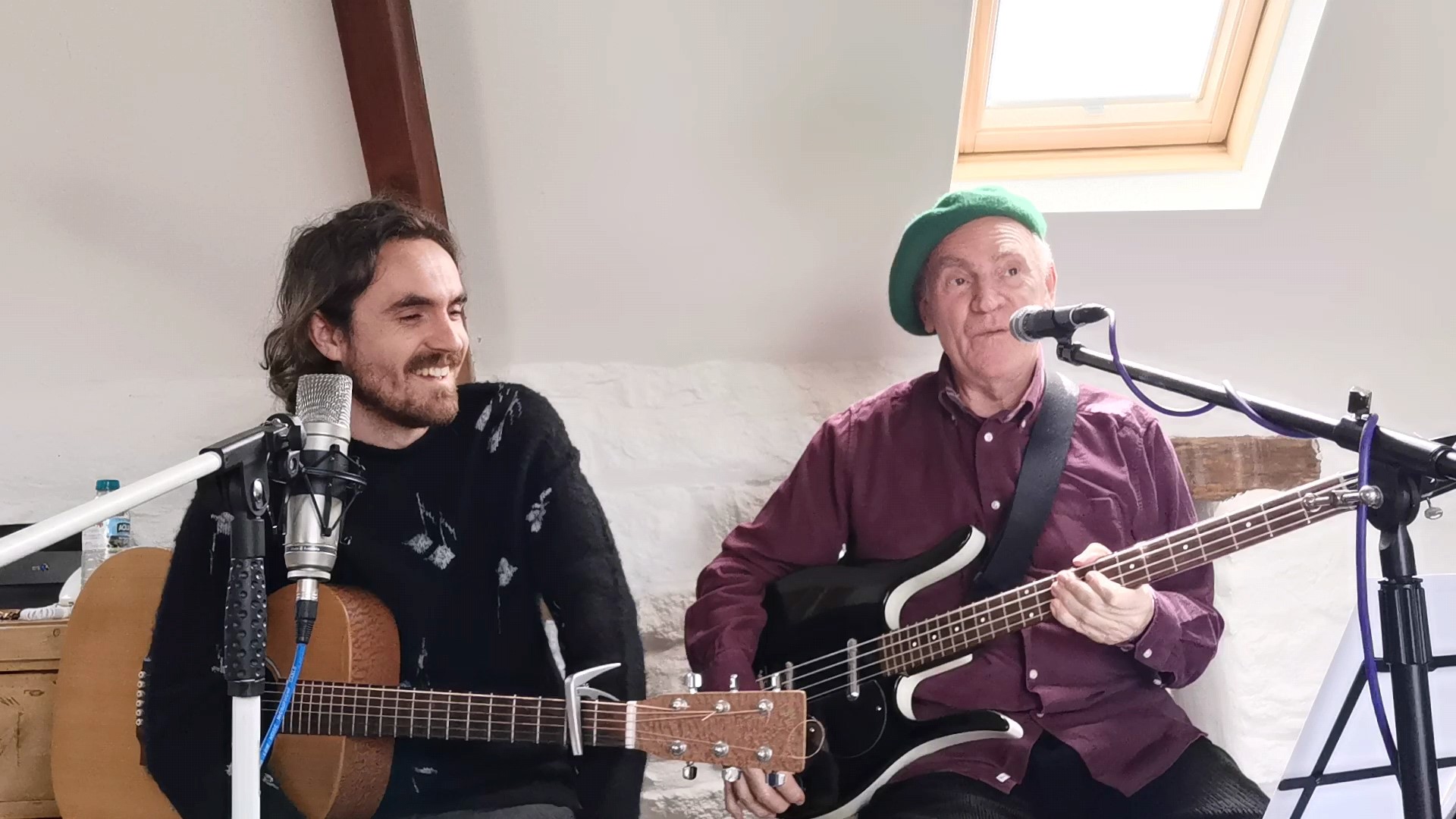 For Blair this has been an opportunity for him to learn more about his father's life and ask questions that had been in his mind.  "I didn't think dad would want to do this, but once we dropped the list of things he thought we should talk about and just chat like pals, the conversation flowed and he really enjoyed it.
"For me it means I will have no regrets that I didn't ask him things when I had the opportunity and maybe that will inspire other young people to do the same."
Ashley is equally enthusiastic about the project: "Great credit goes to my son who initially suggested this series of podcasts. When he went further proposing that he should be my foil, we were in business. I think it's a winning combination. Now we're the Kane and Son of Folk-rock".
https://www.patreon.com/theguvnorpodcast
---
---
Ashley Hutchings' "Track Record"…
1. First song you recall hearing as a child?
That'll Be The Day by Buddy Holly.
2. First single you owned?
Last Train To San Fernando by Johnny Duncan and his Blue Grass Boys – (Skiffle).
3. First LP/album you owned?
A Date With The Everly Brothers (1960). I still have this.
4. First CD you owned?
Born To Run by Bruce Springsteen.
5. Last music you bought and in what format (CD/vinyl/digital download)?
Take All My Loves by Rufus Wainwright on CD.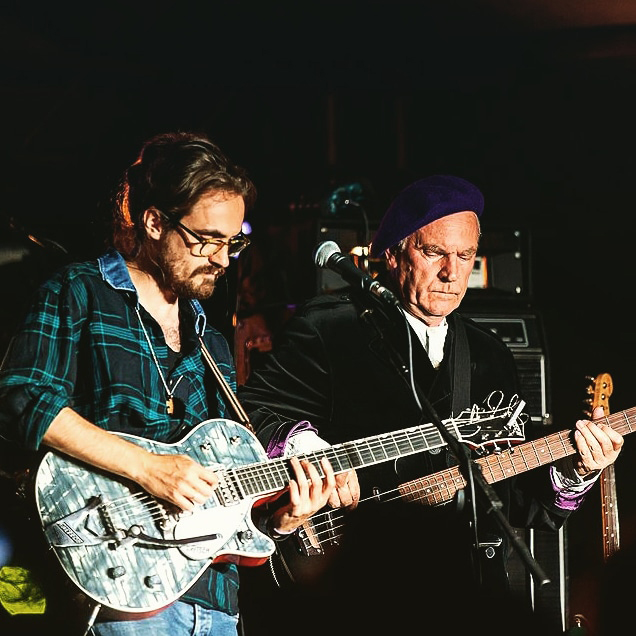 6. Which album would you be happy to receive as a gift?
Greatest Hits: Jackson Browne.
7. Favourite album? (Choose more than one if need be…)
Hadestown by Anais Mitchell. The Longest River by Olivia Chaney.
8. Best record ever made (can be single/album/EP – and choose more than one if need be)?
Blue by Joni Mitchell. Blood On The Tracks by Bob Dylan. Paradise and Thorns by Ashley Hutchings.
9. Guilty secret (or anything unusual or perhaps unexpected) in your music collection?
The Goons LP.
10. What does music mean to you and how does it make you feel?
Music is my life and makes me feel alive.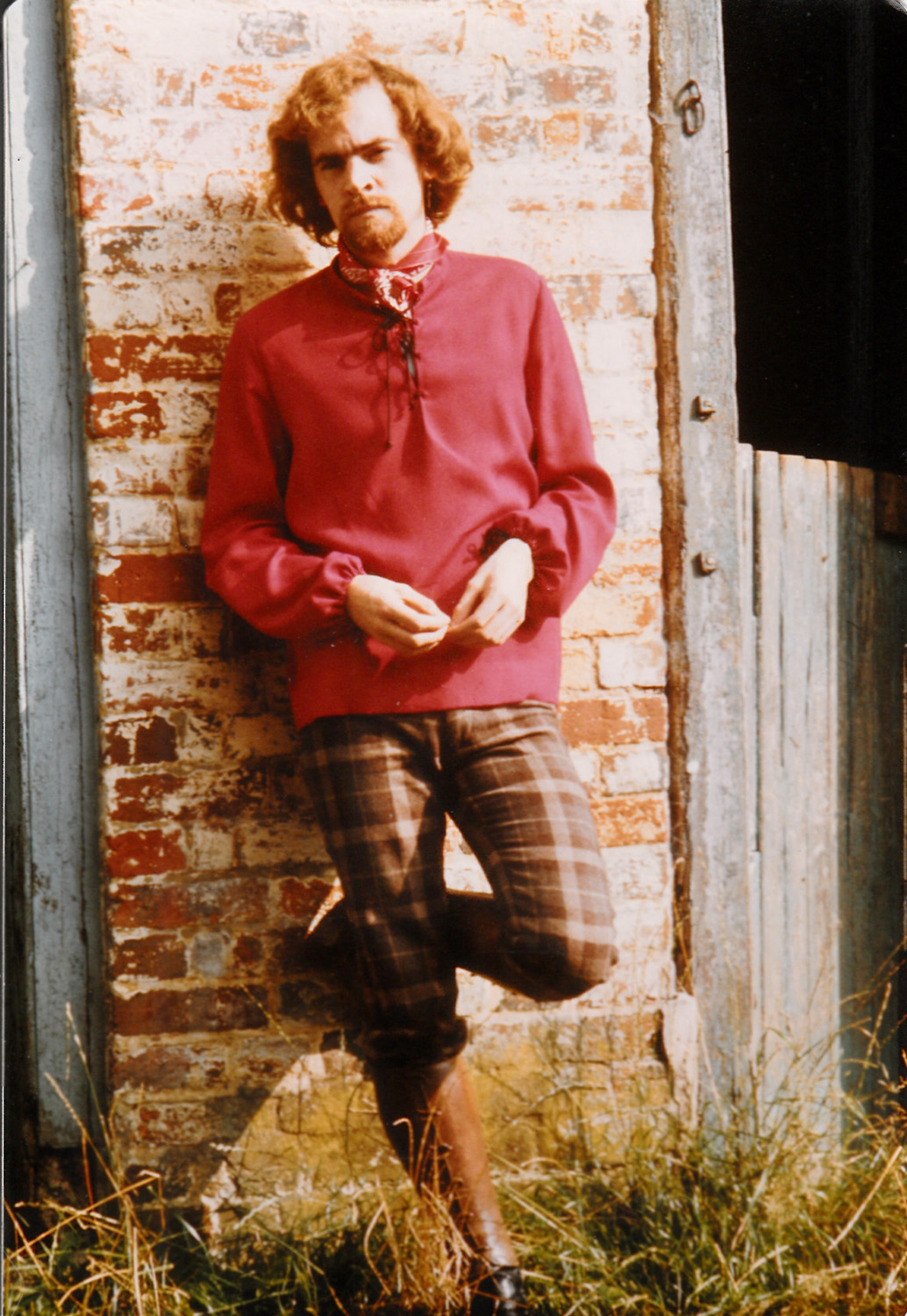 11. Which song or album is a guaranteed mood booster?
Five Variants On Dives and Lazarus composed by Ralph Vaughan Williams.
12. Which song or album would be the soundtrack to a film about your life?
The song Blight and Blossom by Blair Dunlop.
13. Your favourite driving track – or music to exercise-to?
I don't drive. When I exercise, I never play music as I like to think and plan.
14. Best song or album for a romantic moment?
Brief Encounters song, sung by Polly Bolton and Chris While as a duet at my 50th birthday concert. Released on the 2019 Ashley Hutchings CD, "Gone Missing".
15. Which song was played for the "First Dance" at your wedding (if you are married) or which song would you choose if you did get married?
Anything lively by David Munrow and the Early Music Consort.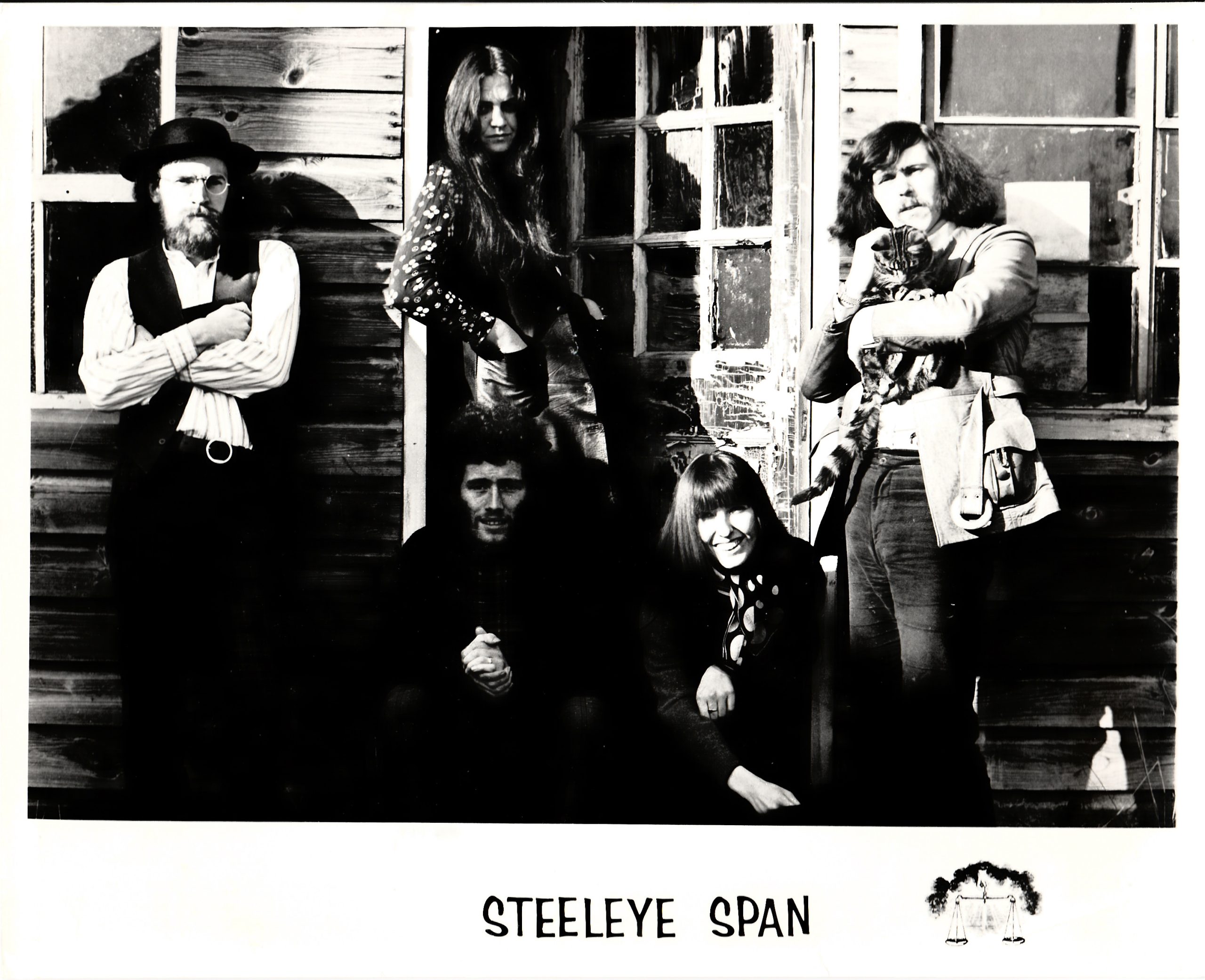 16. Your choice of song to sing at karaoke?
I wouldn't sing karaoke to save my life!
17. Which song takes you back to your childhood – and to which specific memory/memories?
So Sad by the Everly Brothers. At a party when I was a victim of unrequited love!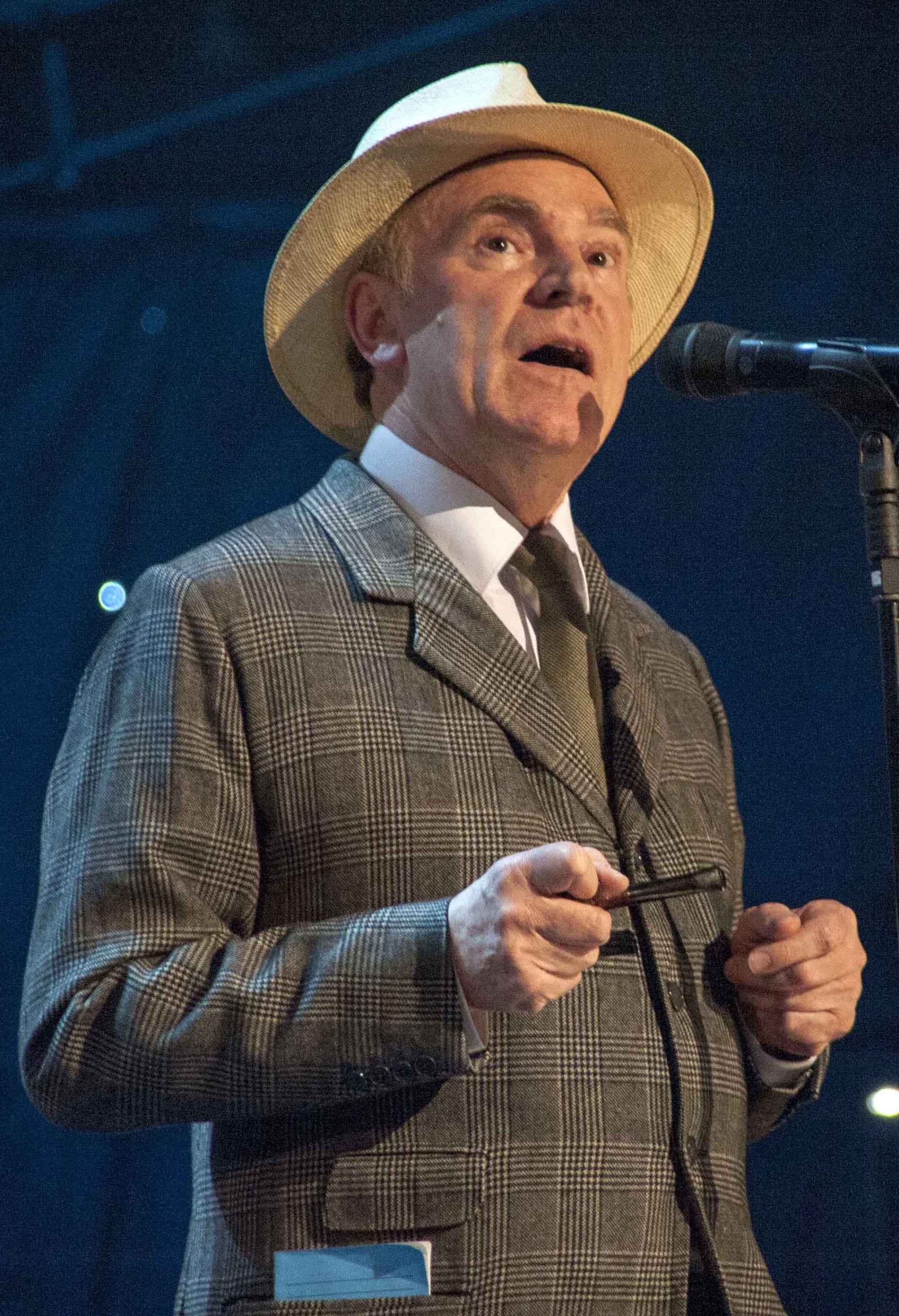 18. Favourite band (or bands)?
The Band.
19. Favourite singer (or singers)?
Sandy Denny.
20. Which song would you like played at your funeral?
My Back Pages by Bob Dylan recorded by The Byrds. With the lyric: "I was so much older then, I'm younger than that now"…
---
Photos courtesy of Ashley Hutchings
* Except exclusive portrait images by Steve Thorne/Redferns via Getty Images