If the energy levels of the fans' reaction to thrash metal legends Anthrax first night of their UK tour is anything to go by, then the crowd at the sold out 3,000 capacity 02 Academy in Birmingham on Tuesday night is a great barometer for the rest of the tour.
"The crowd went crazy" was the general consensus. Fans at The 02 Academy got a triple treat too, with two superb support bands, Municipal Waste from Richmond, Virginia and New York's Sworn Enemy each turning in a storming set set to open proceedings on night numero uno of an eight-show UK tour – first gigs this side of the pond for Anthrax since summer 2019.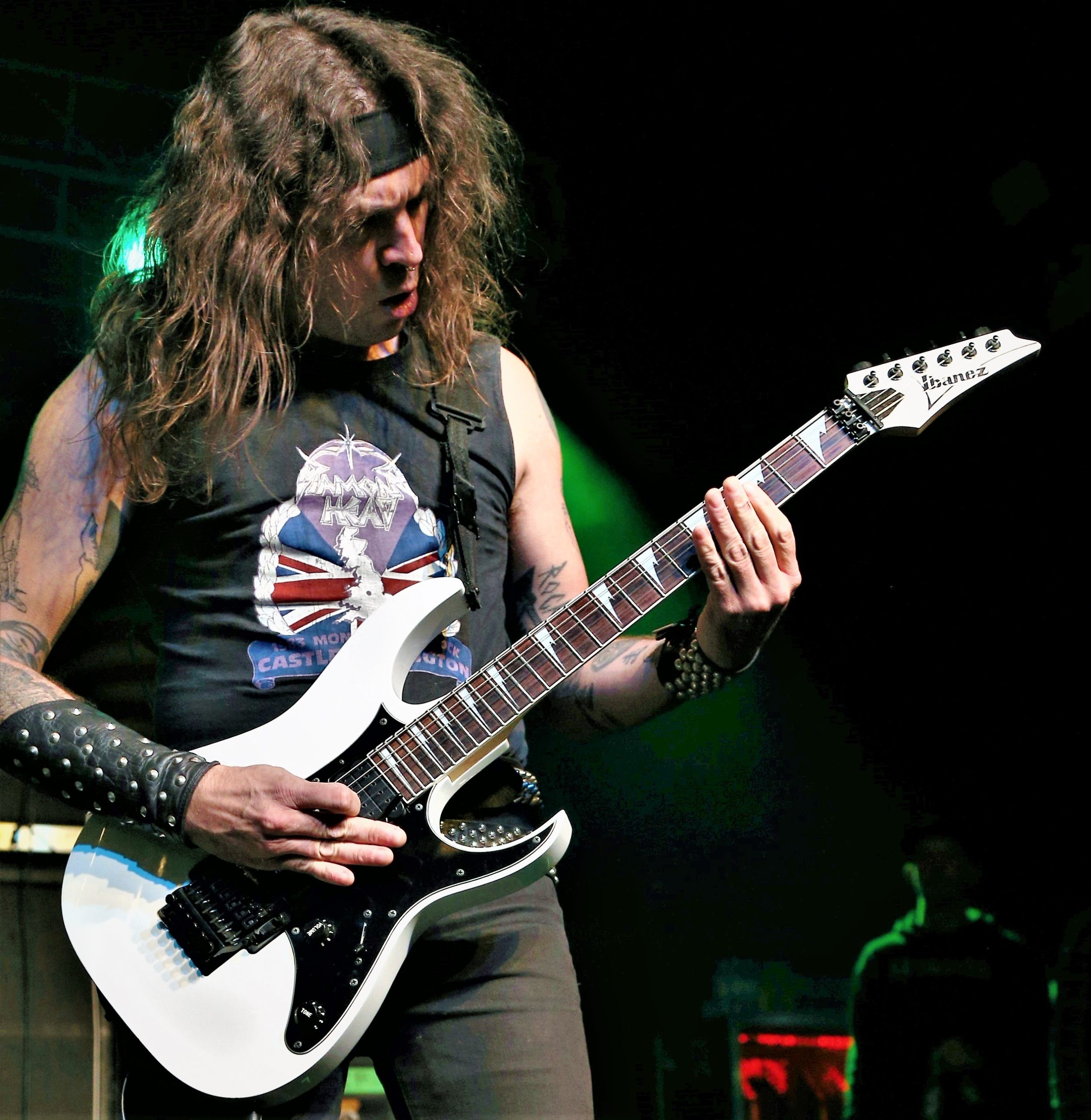 Celebrating their 40th anniversary in 2021, they had to scrap plans for a world tour due to the pandemic, and are now able to hit the road to mark that milestone with a full UK tour.
Sadly ironic then that their break through 1985 album was called "Spreading The Disease".
Their 2022 European dates have had to be shelved though for other non-Covid related reasons.
New Yorkers Anthrax are one of "The Big Four" of metal bands along with Metallica, Slayer and Megadeth, the four bands that defined the speed/thrash/metal genre. Anthrax have released 11 studio albums, notched up multiple Gold and Platinum certifications, received six Grammy nominations, and a host of other accolades from the media, the music industry, and fans.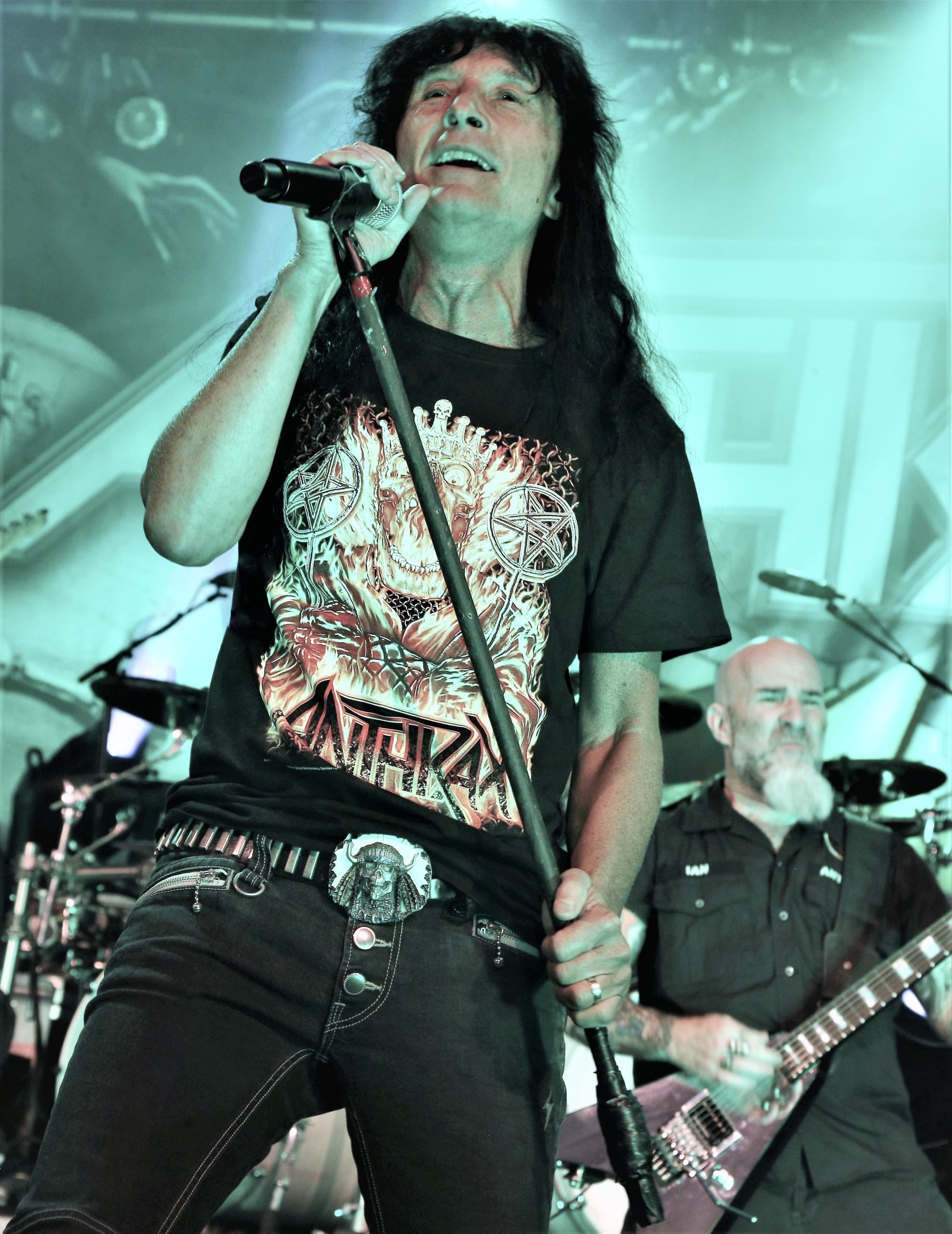 Anthrax is: Scott Ian/guitars, Frank Bello/bass, Charlie Benante/drums, Joey Belladonna/vocals, Jonathan Donias/guitars.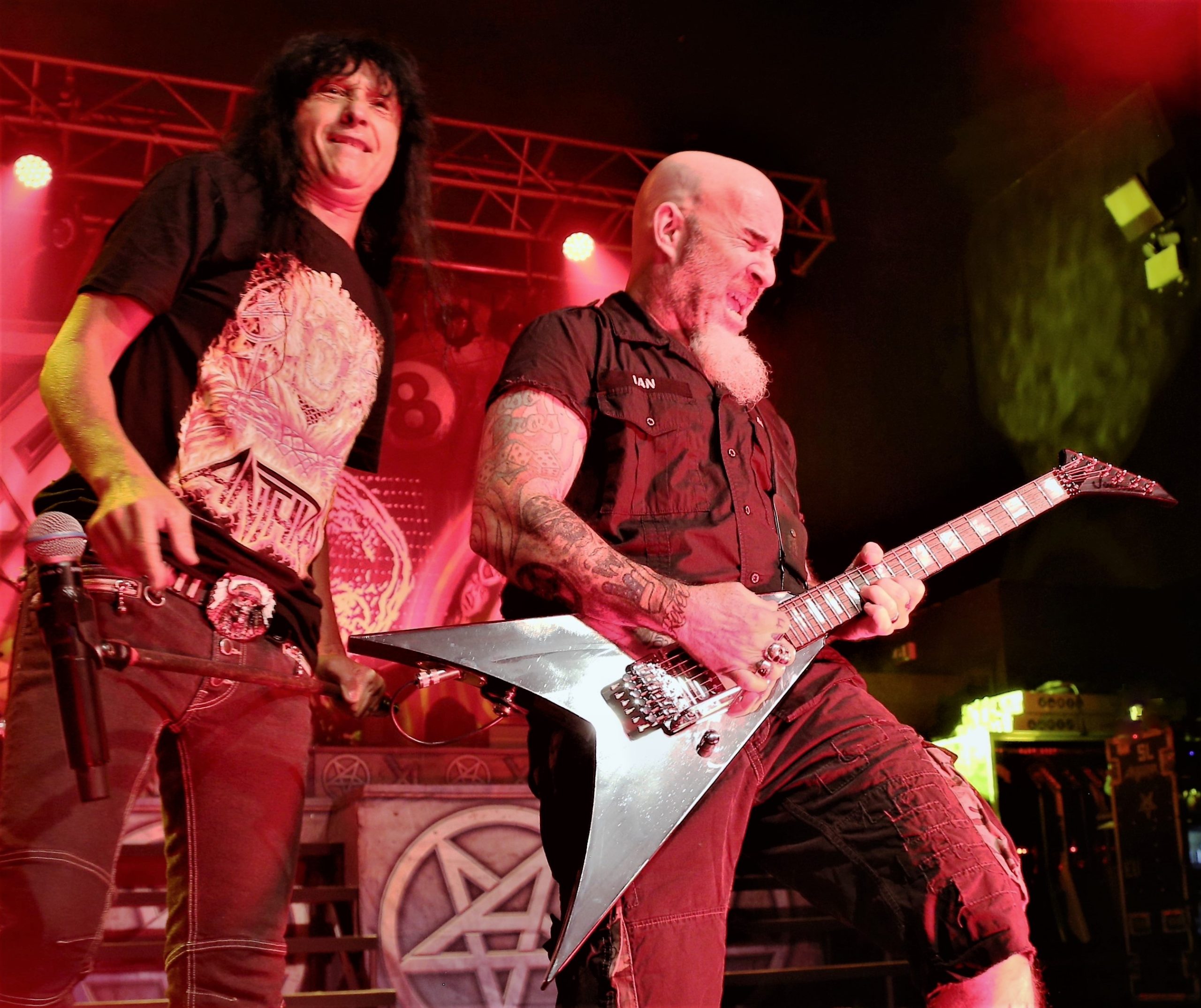 In 1991, the band helped break down race and genre barriers when they collaborated with Public Enemy on the track "Bring The Noise," and was the first metal band to have its music heard on Mars when NASA played "Got The Time" to wake up the Mars Rover in 2012.
Anthrax has introduced a series of now sold-out signature whiskeys and bourbons and partnered with the Stockholm-based NEZUMI Studios for a high-end, limited-edition Baleine dive watch.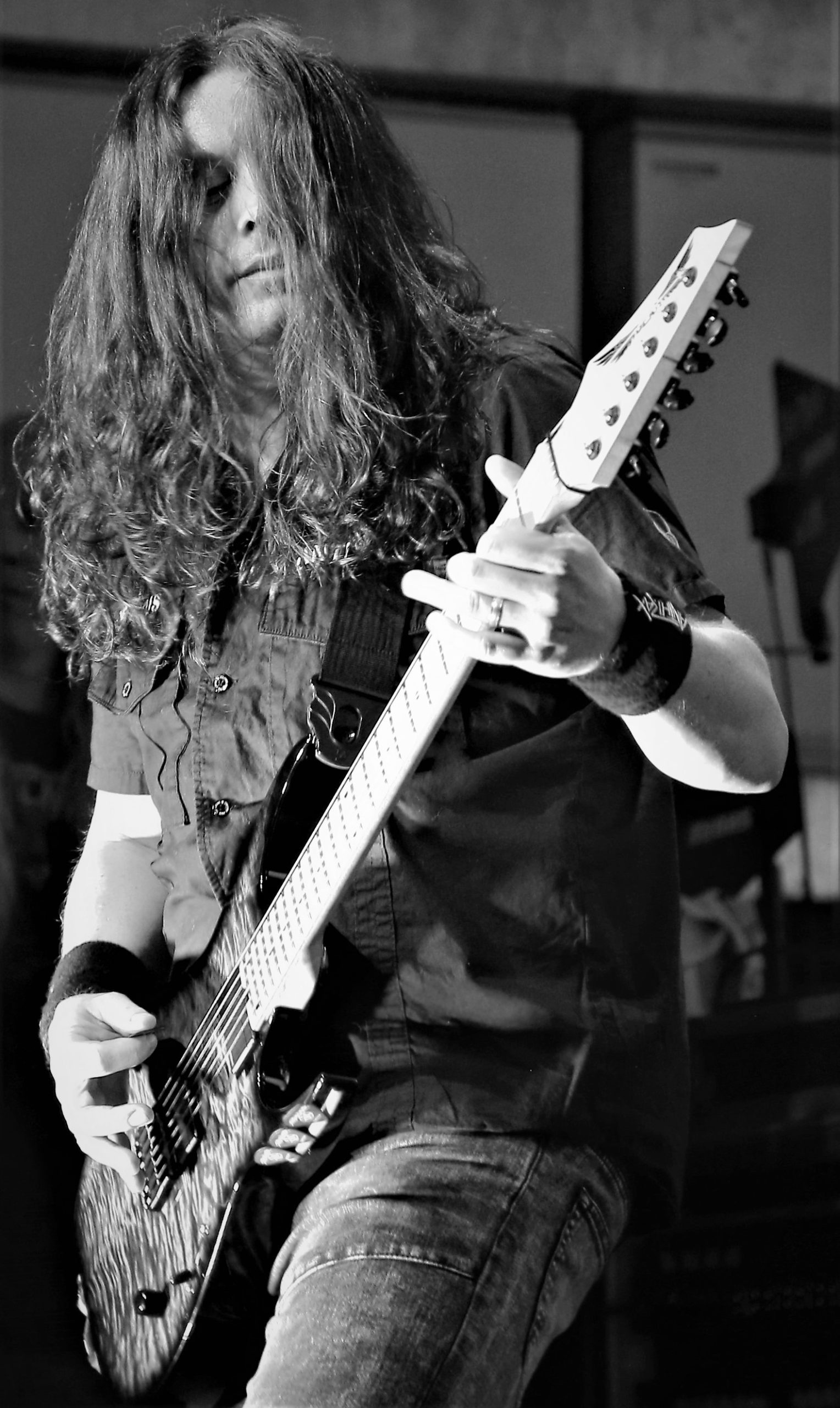 2021 saw the release of Z2 Comics' "Among The Living" graphic novel with a track-by-track storyline inspired by Anthrax's iconic 1987 album, "Among The Living."
The book pulls together a "who's who" of names from the worlds of comics and music who created "bubble dialogue" and original artwork to express what the songs meant to them.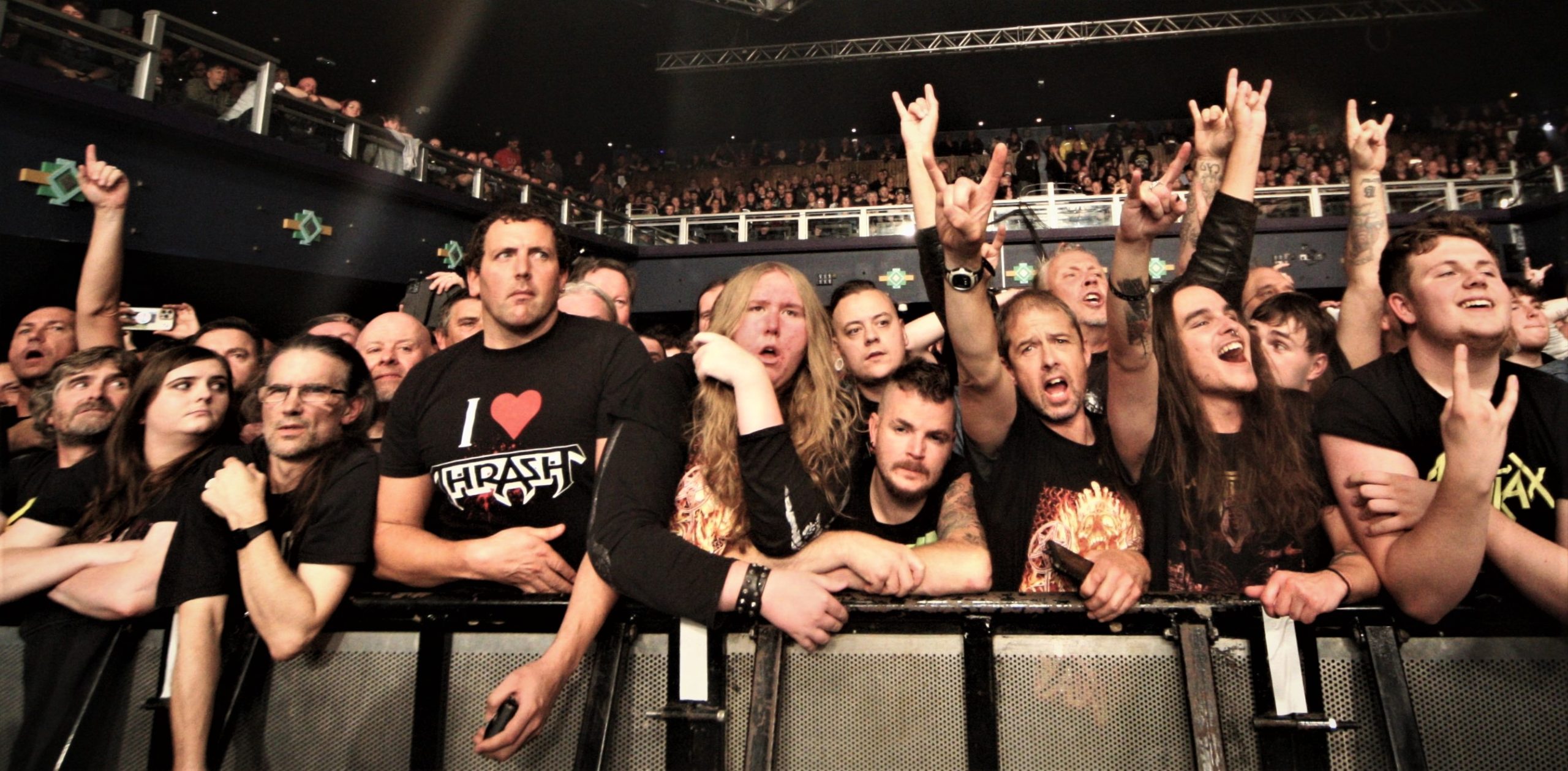 Taking advantage of COVID-19's prohibition of concert touring, the band set about writing the next Anthrax album.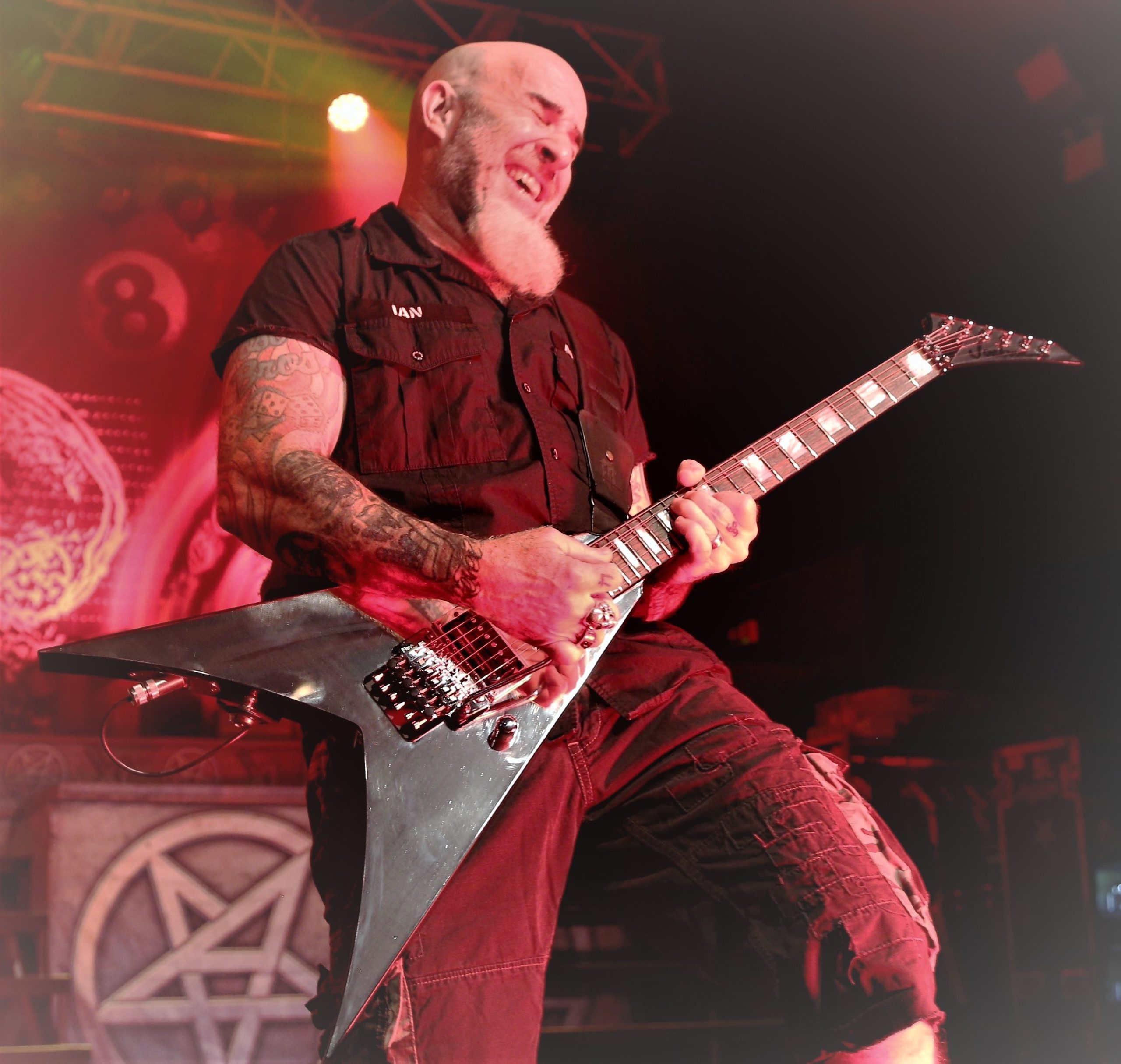 On this tour, fans can expect Anthrax to draw from all four decades – fan favourites and deep cuts – for their nightly setlist.
Birmingham fans were treated to a 15 song set:
Among the Living

Caught in a Mosh

Madhouse

Metal Thrashing Mad

Keep It in the Family

Antisocial (Trust cover)

I Am the Law

Hymn 1

In the End

Medusa

Only

Bring the Noise

(Public Enemy cover)

Indians

Hymn 2

Efilnikufesin (N.F.L.)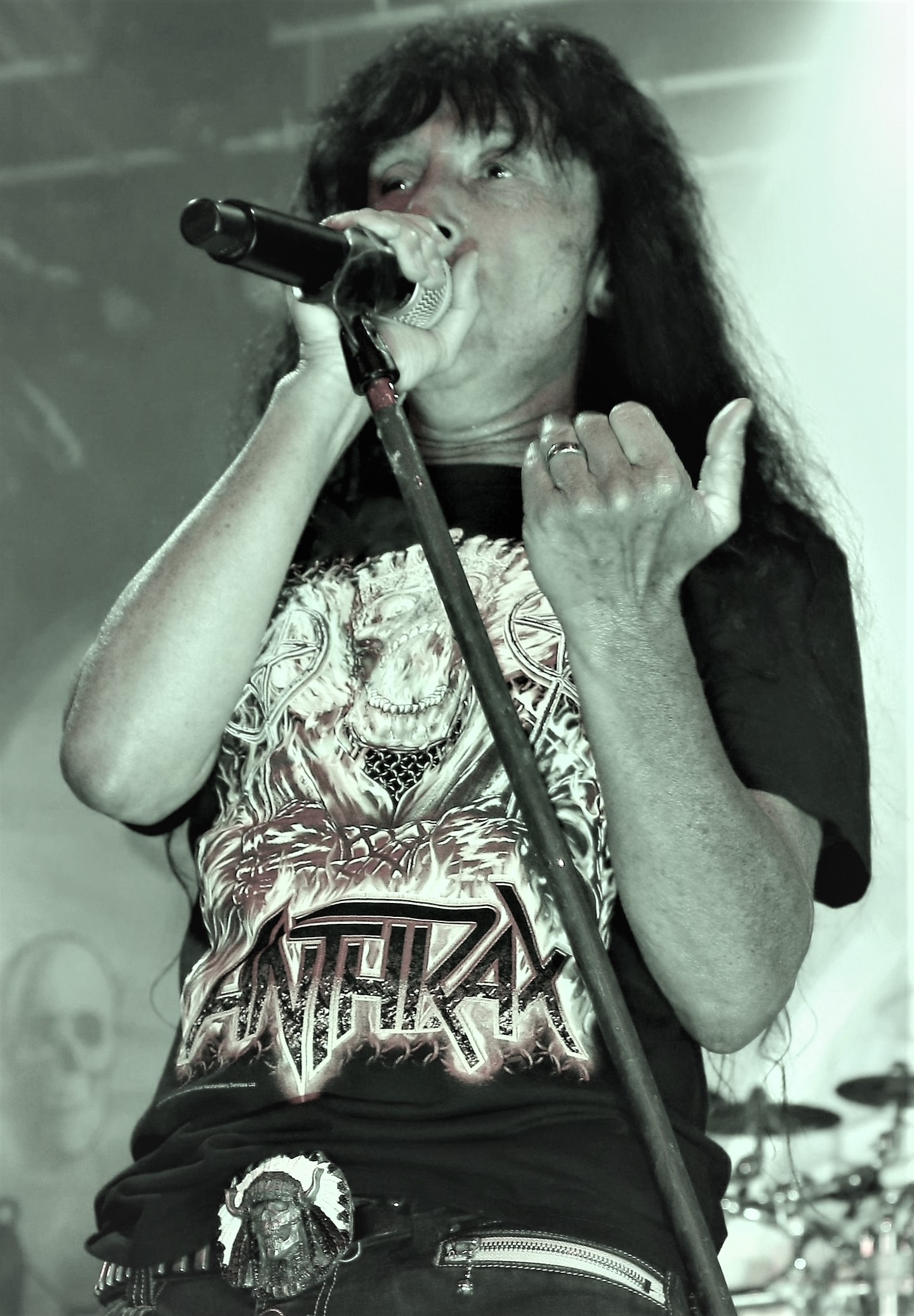 Just before the tour, Charlie Benante said: "It sure has been a long time since we rock'n'rolled in the UK and Europe, but we're coming back to bring the noise to all of you guys. Being that we can't get over there until 2022, we're going to make sure that every show will be an eventful one.
"We won't just be playing four decades of songs to celebrate our ongoing 40th anniversary – hey, we'll be giving YOU some history! – but we just might have some brand new ones for you as well. Can't wait to see all your happy, smiling faces!!!"
Jeou Belladonna added: "There's just something special about Europe. Our fans there have always had a full-fledged excitement about our shows, and I enjoy performing more than anyone can imagine, so we're really looking forward to this tour."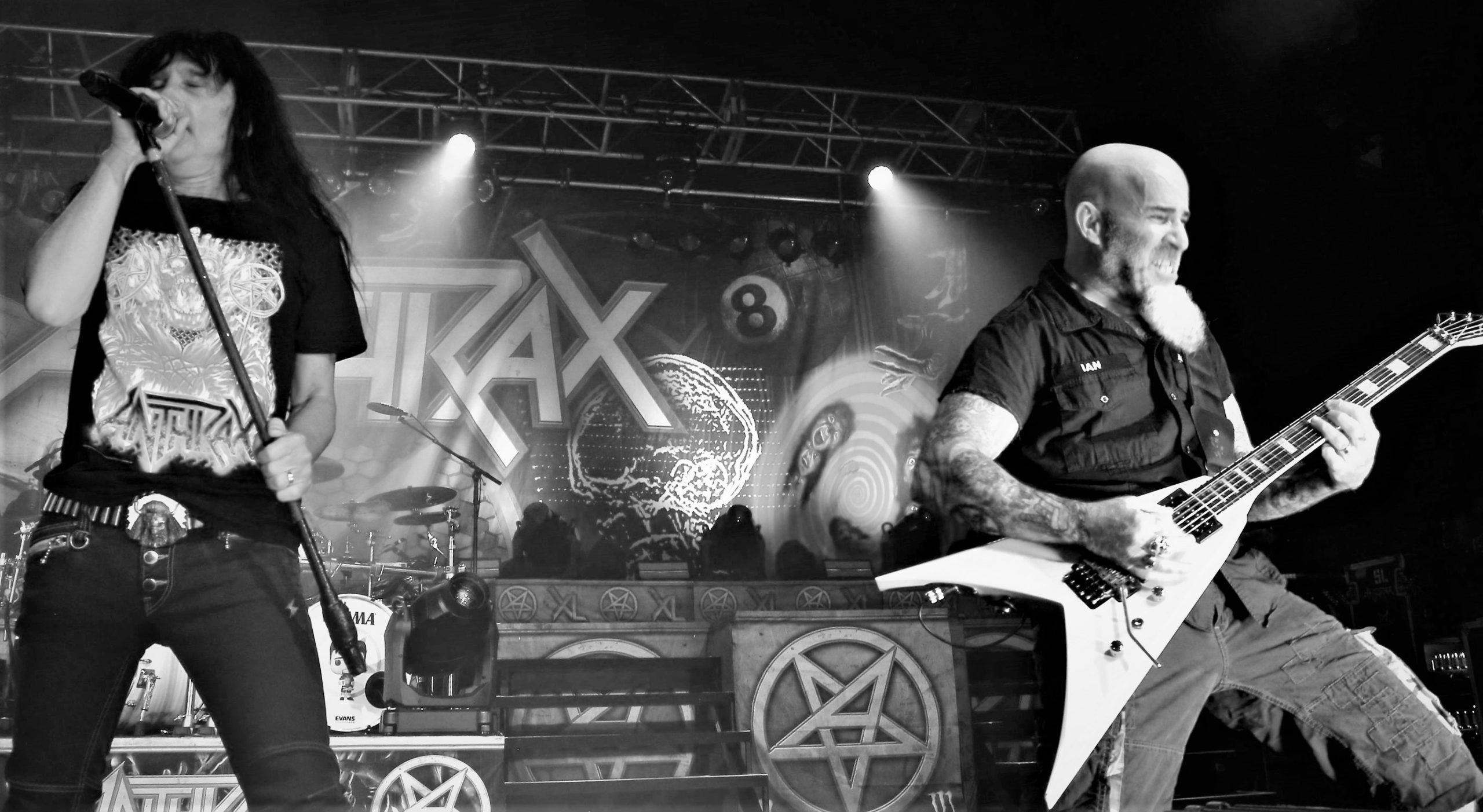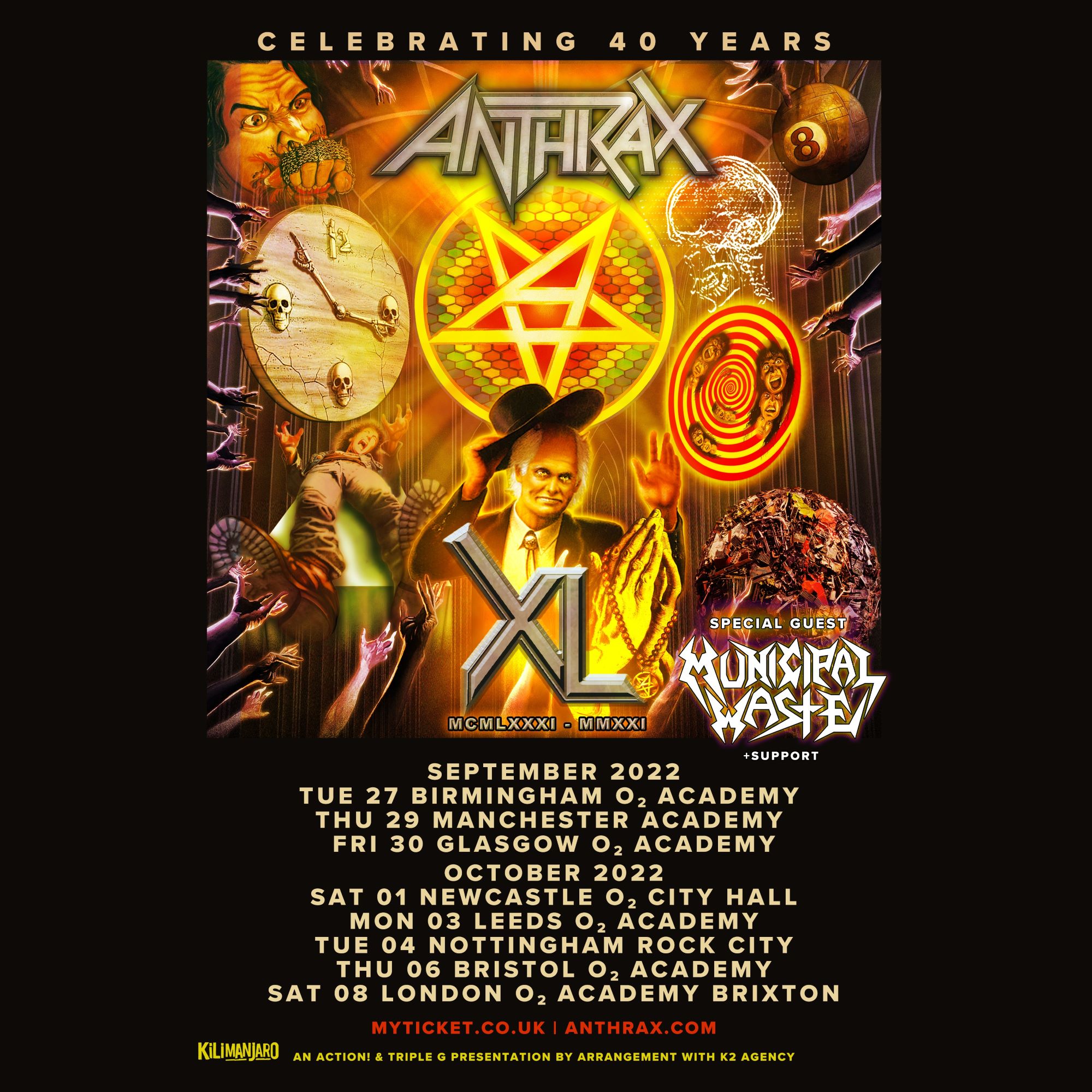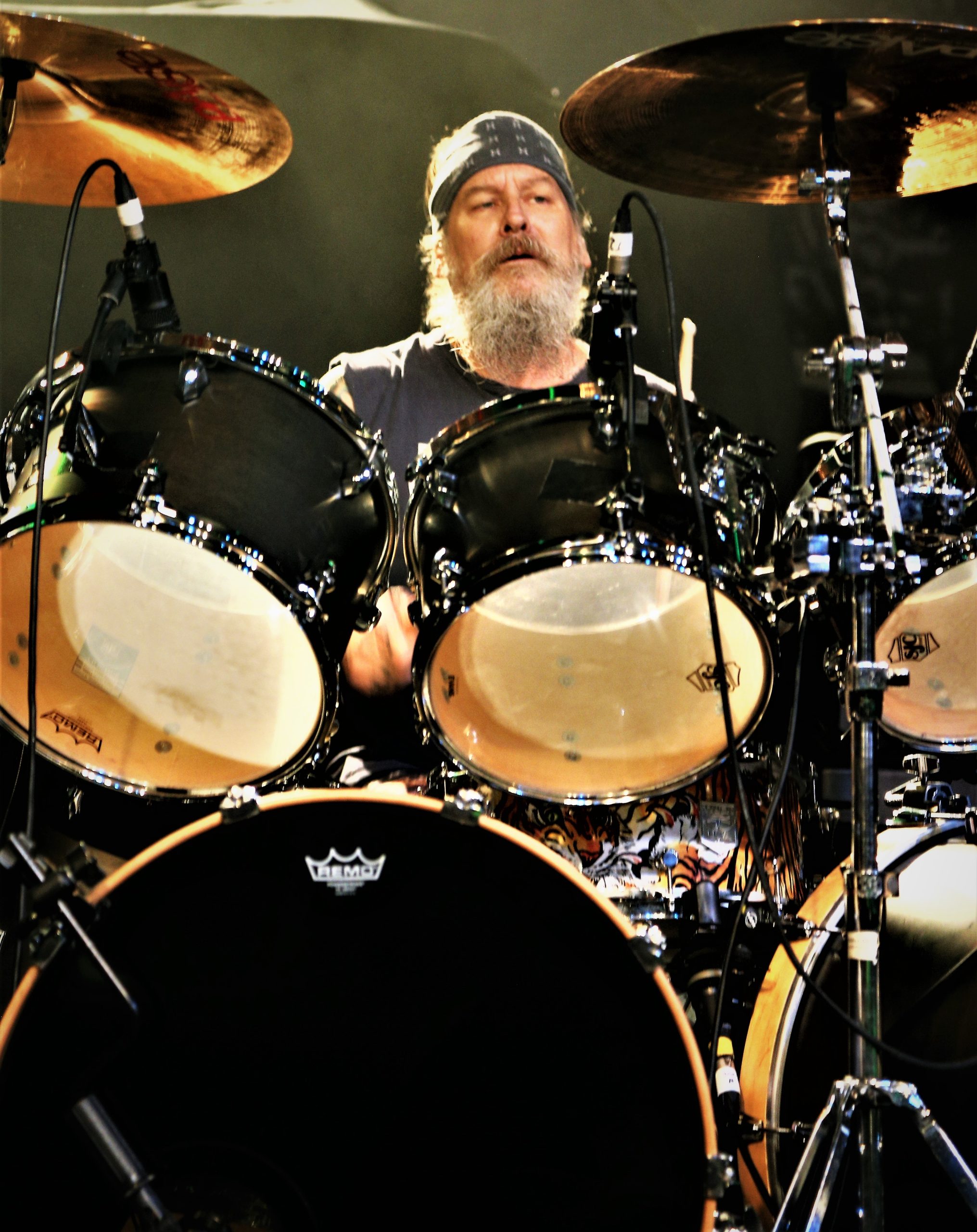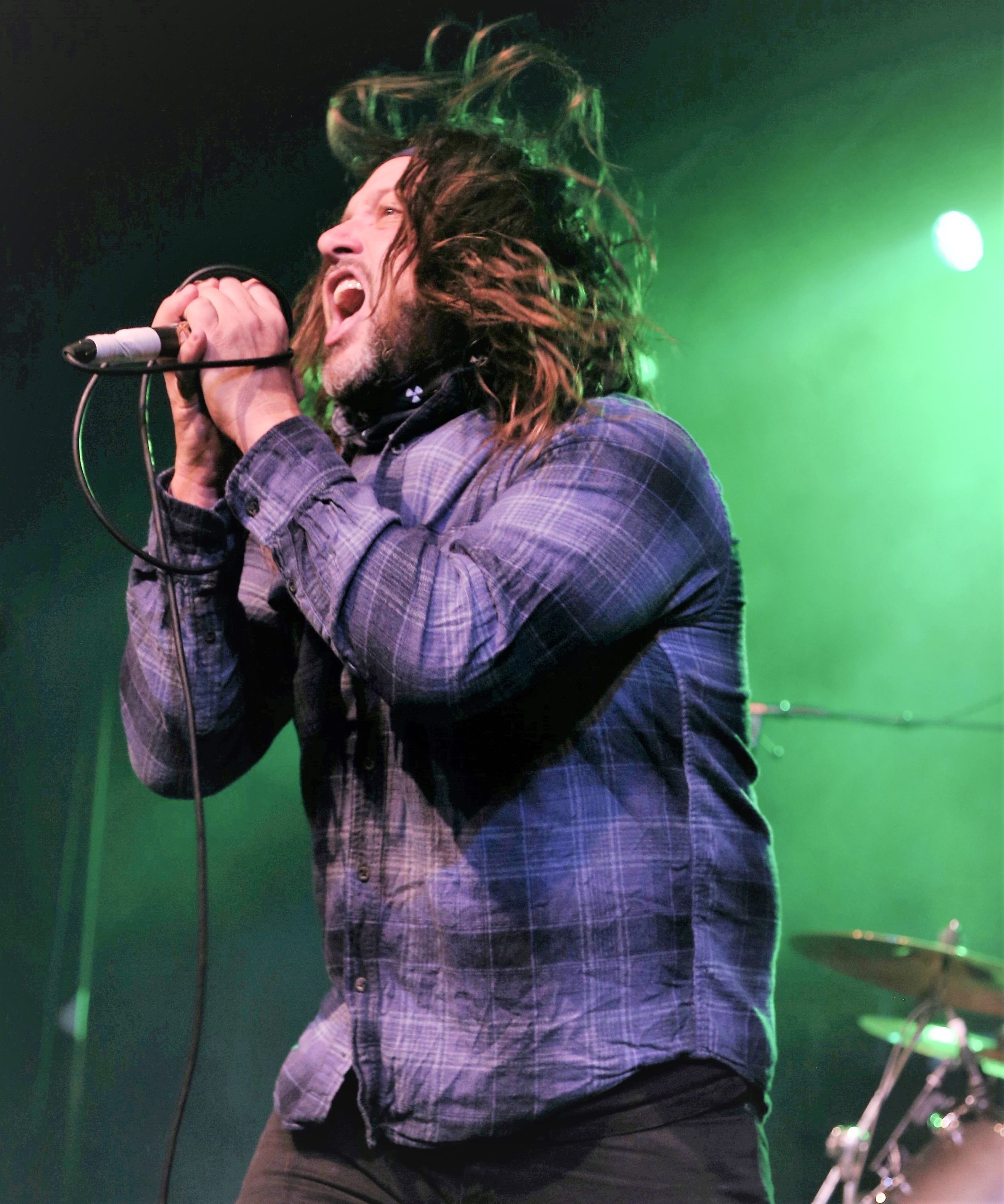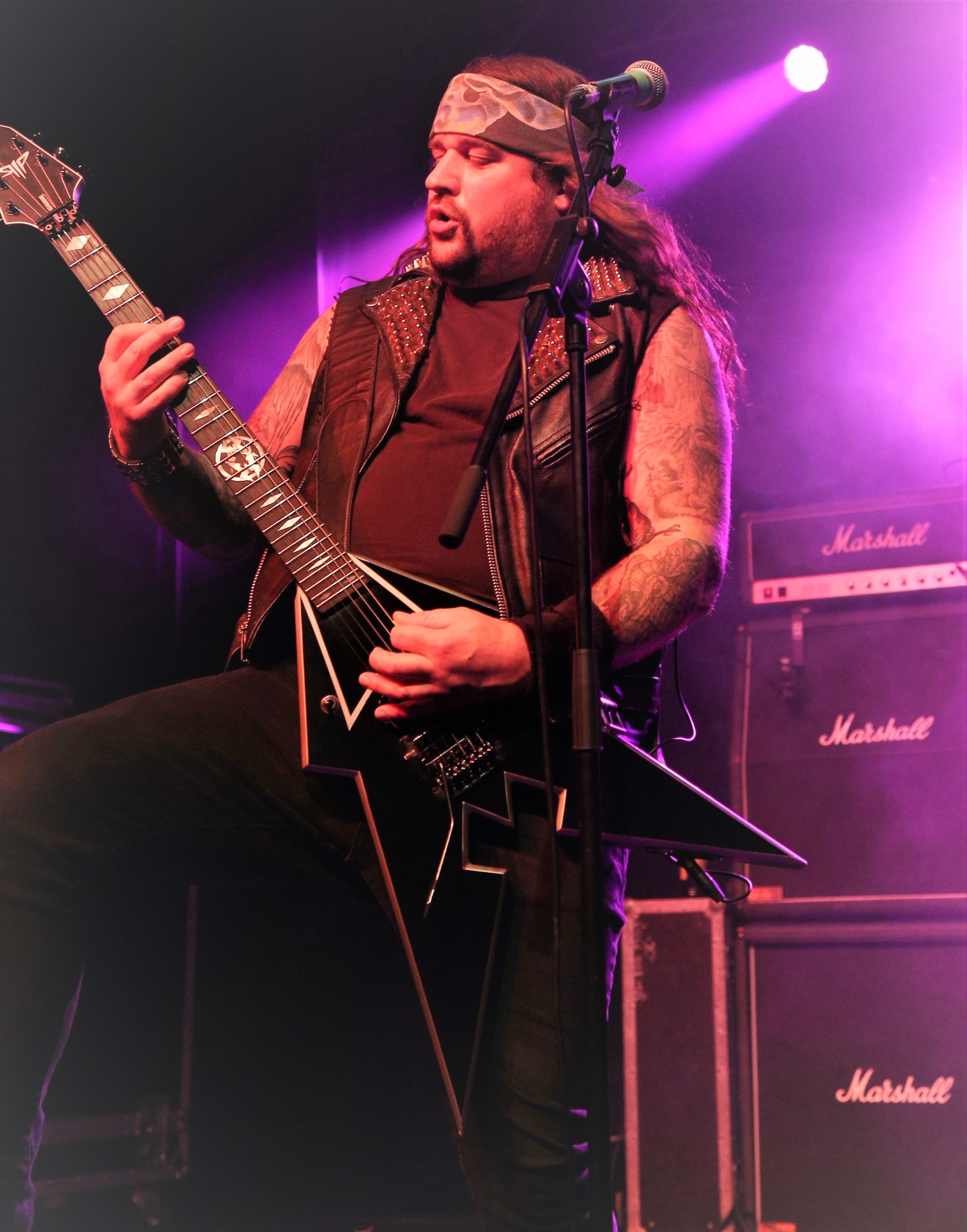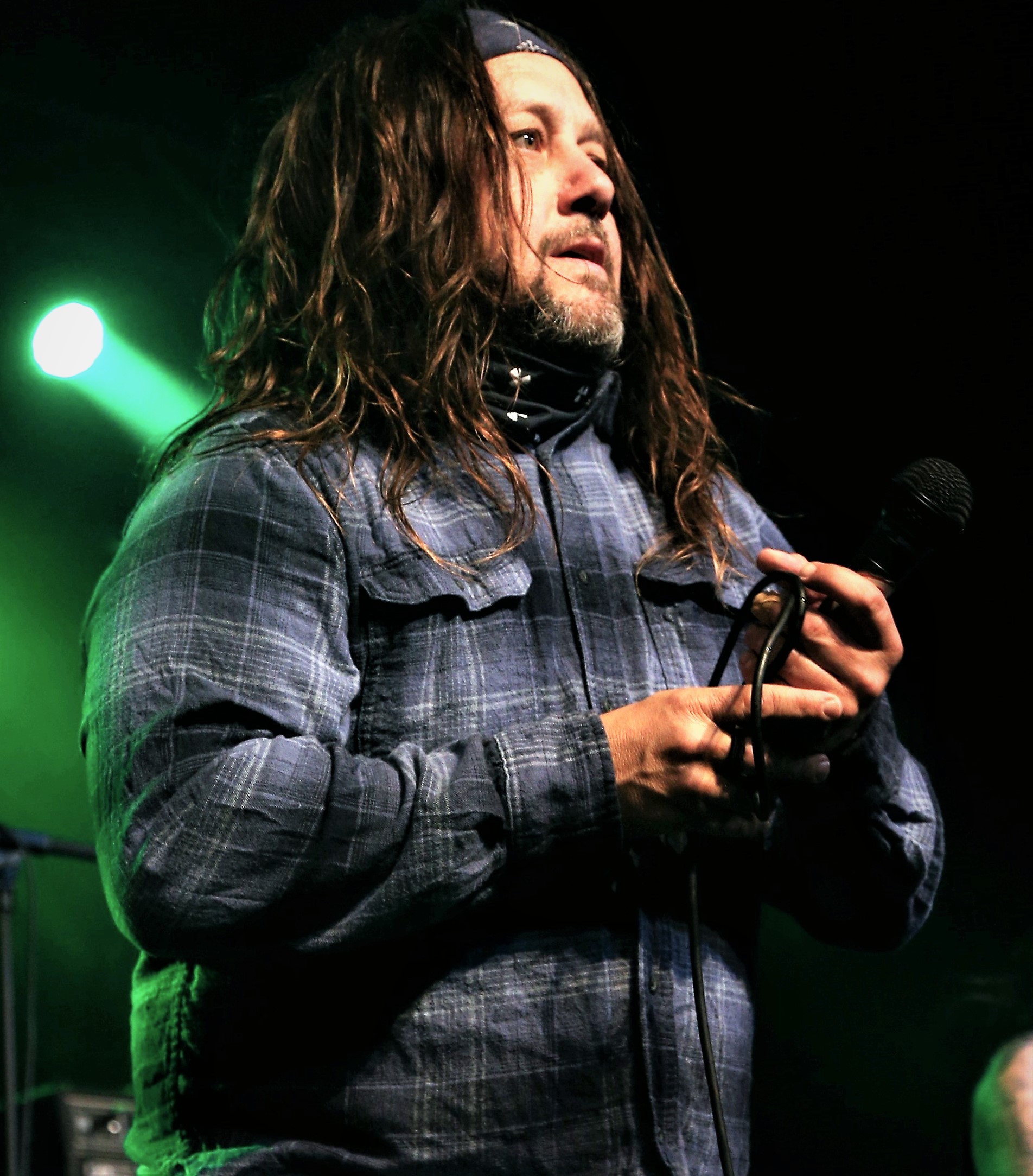 ---
---
All Photos by Rothschild
Words: Steve Best