The Rolling Stones, Primal Scream ("Rocks) and The Struts….if that's your bag, you'll really dig this lot….
American outfit Tuk Smith and the Restless hearts. Raw, in your face old skool rock & roll…
"Ballad of A Misspent Youth," is the first single from their forthcoming album of the same name. The release marks the Nashville-based band's first with the new label MRG, founded by industry veterans Marti Frederiksen and John Greenberg and distributed worldwide by Virgin Music/Universal.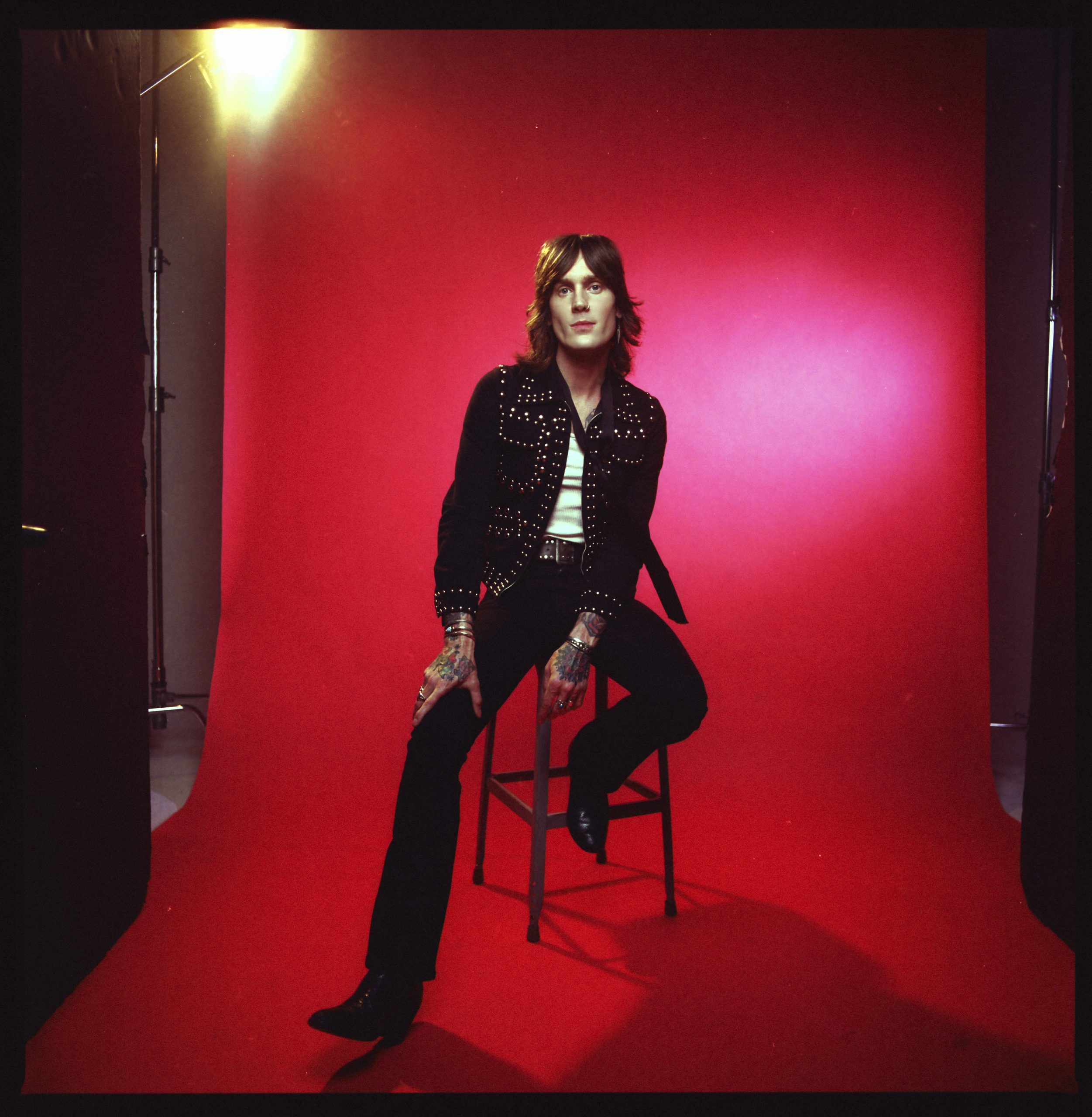 Tuk elaborates on the inspiration behind the first single: "It's a by-product of my upbringing in the South when I was cutting my teeth in the underground Atlanta punk scene before touring for a decade in the clubs and dives."
The track marks Tuk's return to the studio with producer Dan Dixon, and the music video was produced and directed by Hannah Gray Hall in Nashville.
Growing up in rural Georgia, Tuk found solace in hardcore punk acts like Black Flag and The Exploited. From there, he explored seventies New York bands The Dead Boys and New York Dolls, and then British acts The Buzzcocks and the Clash.
He formed his own bands, touring relentlessly, including his tour of duty as lead singer for the Biters, who he fronted for nearly a decade.
Tuk Smith & The Restless Hearts made their debut at the top of 2020 with the release of their first single, "What Kinda Love." Before the pandemic hit, the band were due to open on The Stadium Tour with Def Leppard and Mötley Crüe.
Their debut album, "Ballad of a Misspent Youth", will be out this autumn (2022).
---
Photo credit (studio shot):  Alysse Gafkjen