We REALY love this Aussie trio, Little Quirks. New single, "All My Friends Are Birds" is a real ear-worm (see what we did there? Birds…worms…)
Little Quirks is the family that accidentally became a band. Today (25th August 2022)  they are sharing their brand new EP, "Call To Unknowns", via indie label Glassnote Records.
Predominantly recorded in their backyard in New South Wales, Australia, "Call To Unknowns" combines tales of myth and magic with effortless folk-pop songwriting that unashamedly brings catchy melodies and pounding rhythms to the fore.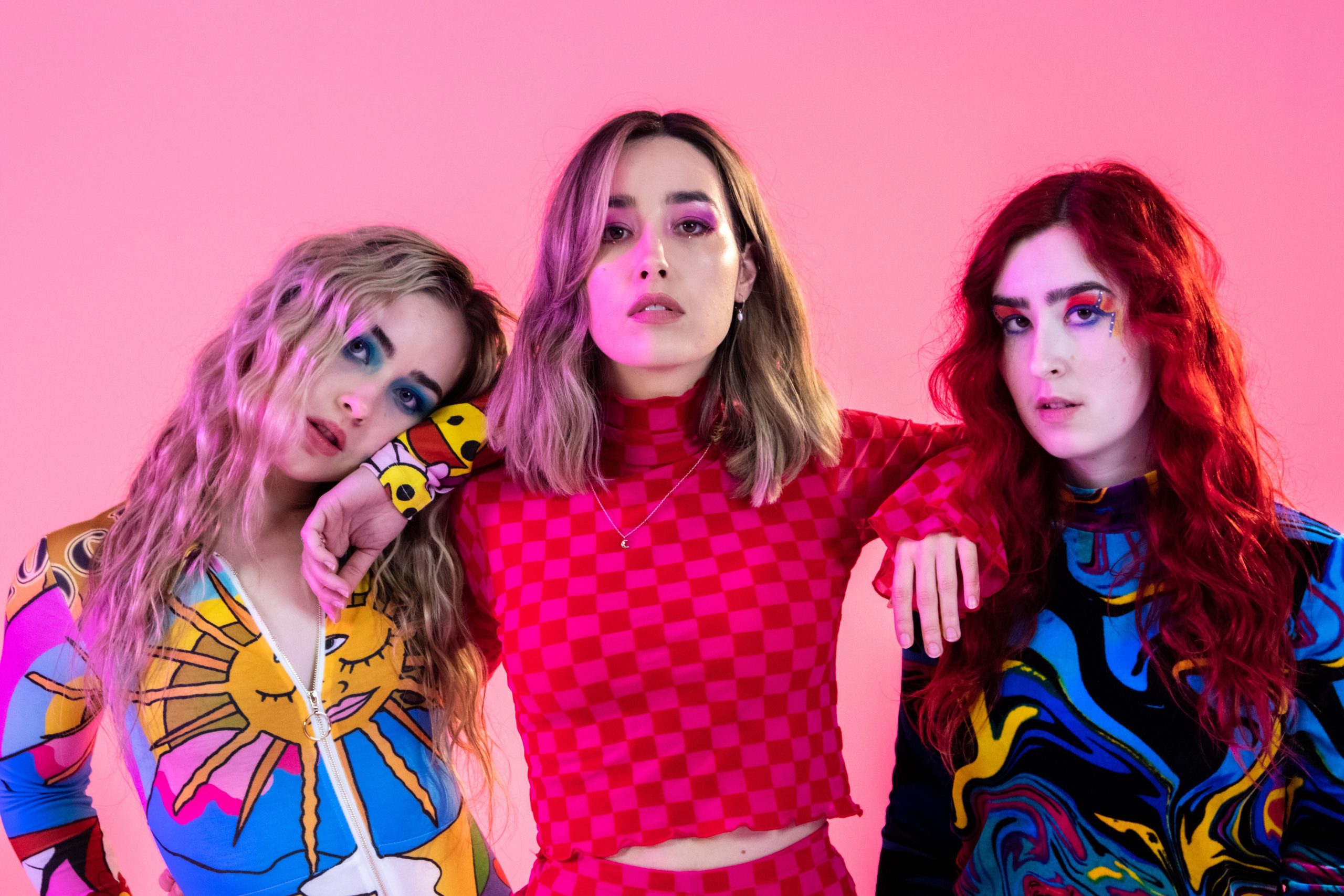 Alongside their new EP, they share a brand new video for new single "All My Friends Are Birds'. The track is a folk-pop anthem complete with footstomps, clapping and soaring harmonies, reminiscent of US folk-rock acts like The Lumineers and perhaps vibes of The Chicks (aka The Dixie Chicks).
The sentiment of the song was inspired by Jaymi's father, who has always likened birds to guardian angels. "We talked about how it's easy to forget that there are always people supporting you behind the scenes, so I think this song is a really nice, comforting reminder of that," she says.
The stunning music video that accompanies the track was filmed in Glenworth Valley, near where the girls live. Directed by Little Quirks, the film clip is a magical, mystical visualiser featuring Abbey, Jaymi and Mia plus friends wearing brightly coloured velvet capes of red or blue, dancing barefoot around a maypole and performing rituals.
Sisters Mia and Abbey grew up not far from their cousin Jaymi. At family gatherings they were all about making music for fun, playing whatever instruments were lying around following the demise of their parents' touring rock band in the late 90's. The Beatles and Queen would feature heavily. The three teenagers gradually formed a tight musical bond and began performing as Little Quirks.
The youngest in the group Mia (drums) is just 18, and often gets stopped by security entering venues to perform, but what they've lacked in fake IDs, Little Quirks make up for in hooks, harmonies and explosive live energy. While their layered vocals draw inspiration from the sibling charms of First Aid Kit and The Staves, the trio's direct and often epic songs land them in a space of their own.
On EP track "Maybelle", Little Quirks tell the story of a woman with a wild imagination, who travels town to town, sharing stories of her adventures. Over time, the news spreads and she becomes the legend of 'Maybelle'. Another infectious hooky track that oozes class and talent. Talking of talent' the band make all their own recordings, videos, stage costumes, artwork and merch.
EP opener 'The Rain' is an explosive ode to freedom and joy. "Since I was very young I have had a deep love for the rain; for the sound, the relief and the excitement it always brings me. Whenever I wake up and it's raining, it always makes me very happy. This song was written on a stormy night in my bedroom," explains guitarist and singer Abbey Toole.
They have a one-night UK show in London on October 4th 2022, at Amazing Grace. Catch 'em while you can…sounds like a future arena-filling act to us…………..