Painted faces. Flying fish. Film stars. Football stars. Folk stars. Rock stars. One of my weird dreams after eating cheese? One too many beers? Nope! Towersey Festival – well and truly back after the pandemic lay-off – and on a brand new and beautiful site in front of the gorgeous National Trust property Claydon House in Buckinghamshire.
The UK's longest running independent festival which began in 1965 as a one-day event to raise funds for the repair of Towersey Village Hall in Oxfordshire, it has grown to become one of the UK's major arts and music festivals. Run by three generations of the same family (with a fourth in training), (Heap) whose grandfather started the event 58 years ago.
It moved this year from its usual home on the Thame showground to the tranquil Claydon Estate, between Bicester, Buckingham and half an hour from the M1 junction for Milton Keynes. A 170-acre estate, ancestral home of the Verney family for 400 years.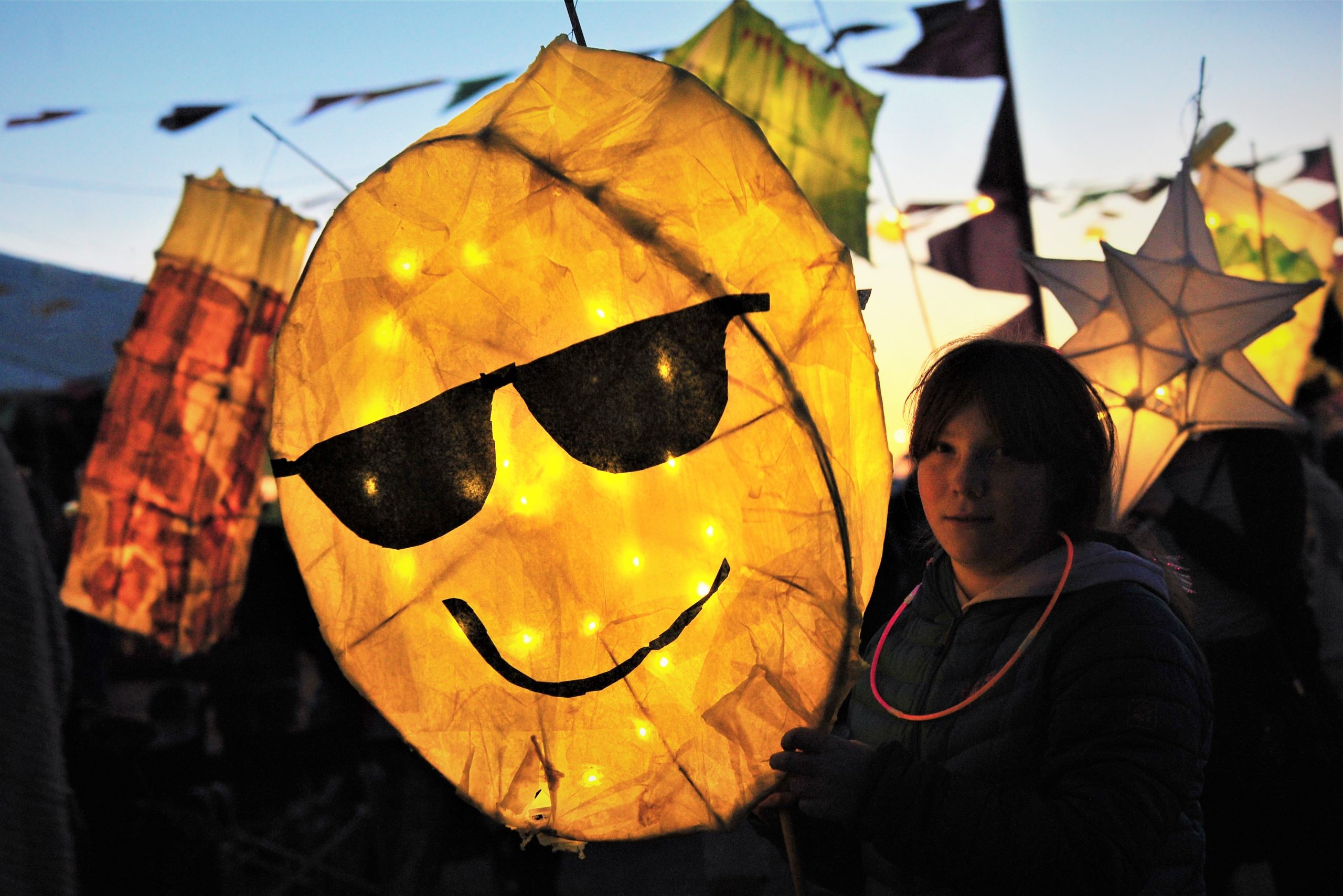 Four days – 26th to 29th August – of "a true community of music, creativity, friendship and fun", and a very chilled, villagey vibe. An emphasis on the folk genre, but a lot more to offer as regards the live music lineup too, for sure.
Weekend tickets sold out. 10,000 happy peeps on the site, but you'd never know it. The site is so well spaced out and there is enough room for many thousands more. All the various stages are inside marquees or big tops, as are the bars and almost everything else. The weather was mostly kind for the four days, but had it been dodgy, there was plenty of room under cover and plenty of choice.
It is a first for me, in the years I have attended and covered festivals: There is no security on the site. Other than a bunch of very lovely volunteers who could not have been more helpful and friendly, from the arrival at the gate, to leaving the site at the end of the day, those ladies and gents were gracious and an asset to the event.
It made my first time at Towersey Festival relaxed and very enjoyable indeed. If the event expands its capacity in the future now it has found a lovely new home, they may well have to rethink security measures.
So, to the lineup…………..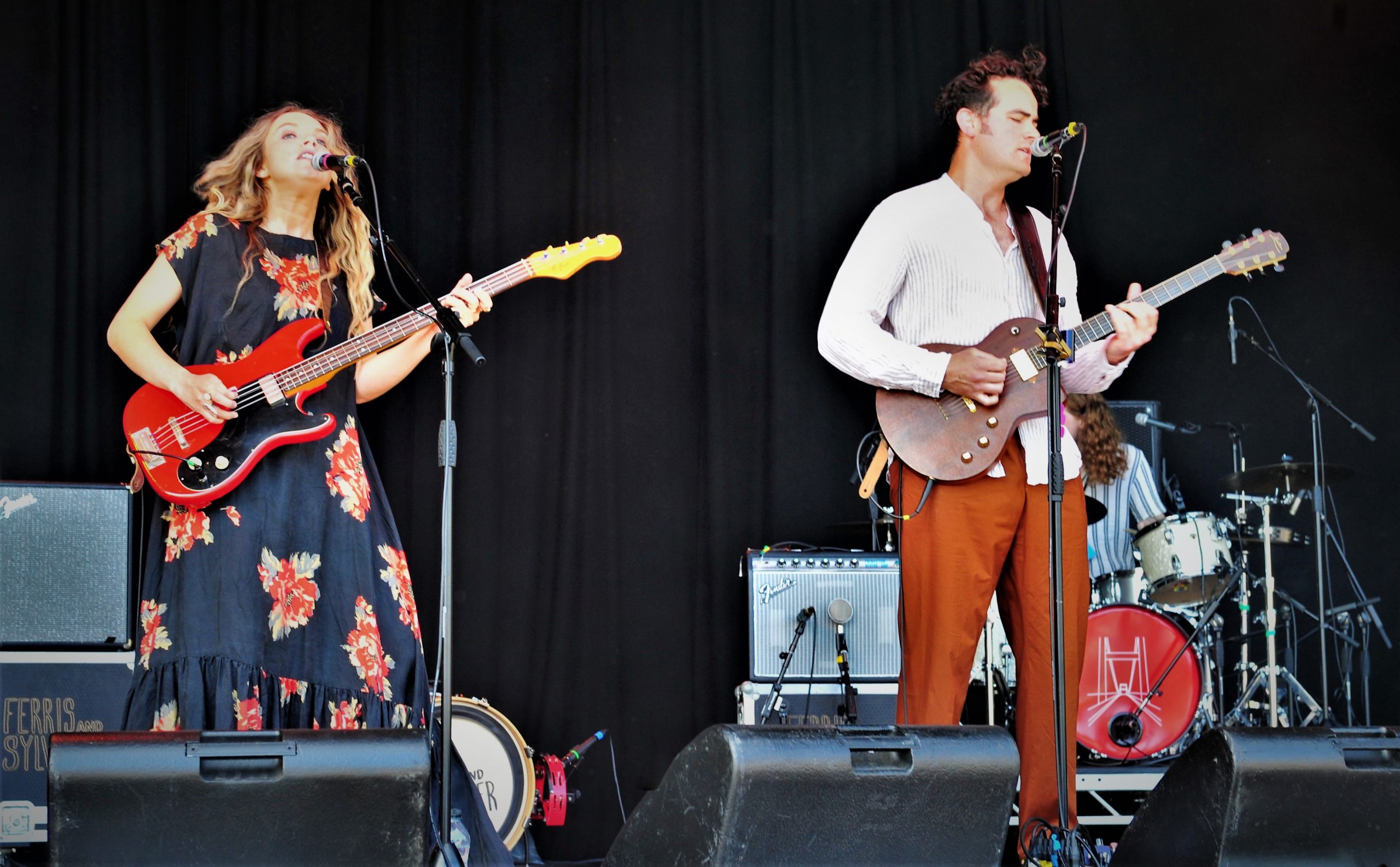 Friday on the main stage, aka Venue 65, the brilliant Ferris & Sylvester kicked things off, before the also brilliant Eddi Reader. Caught both acts earlier this summer and they were both bringing their A-Game.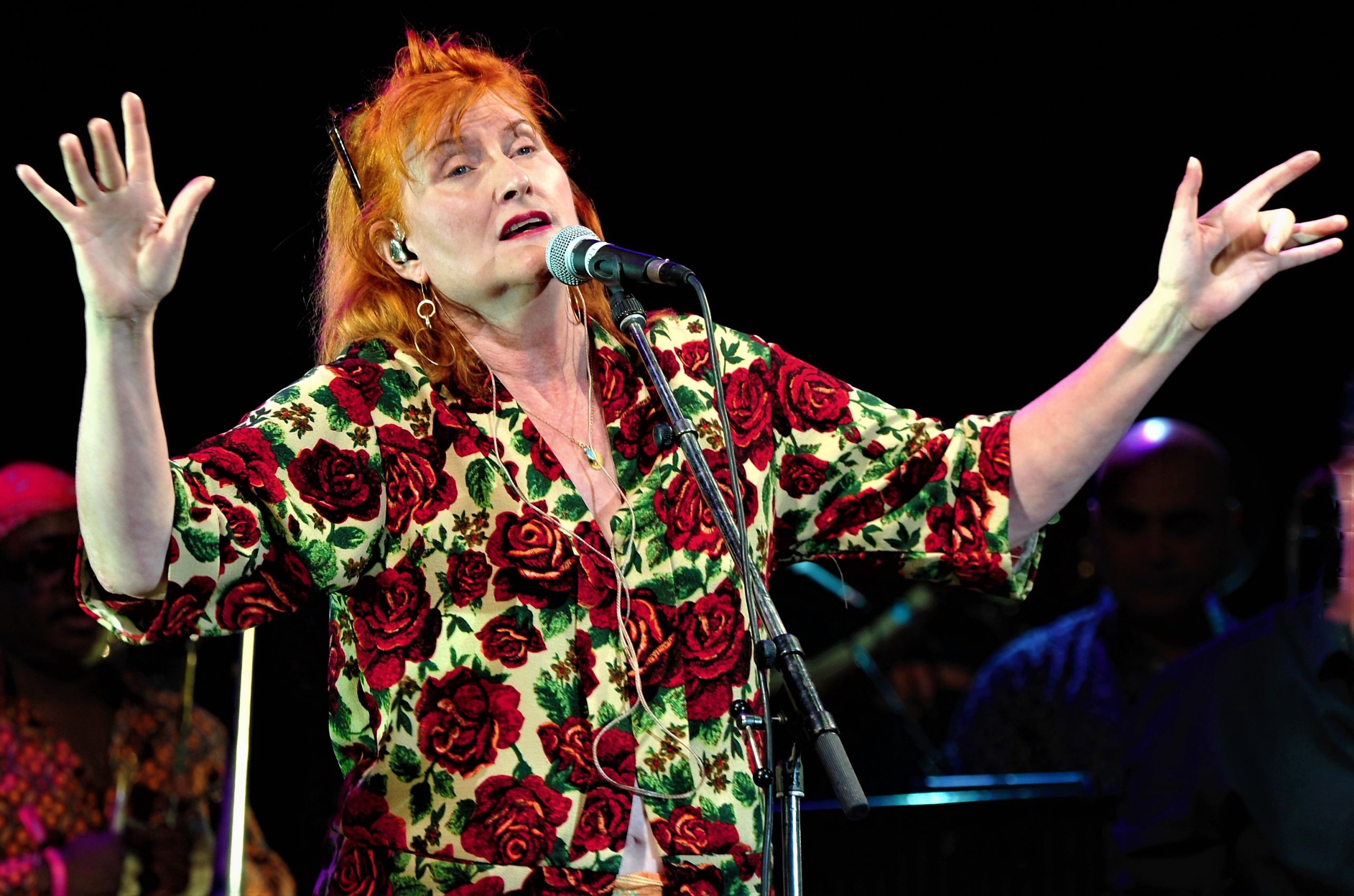 Flame-haired Scot' Eddi Reader of course, former lead singer of Fairground Attraction; finishing her set tonight with their biggest hit "Perfect". Four decades as a singer and songwriter and her passion and her vocals just as strong and on-point as they were when her career first took off with Fairground Attraction. A singer's singer. A treasure.  Check out her "Track Record" feature…
Blazin' Fiddles, celebrating their quarter of a century in the music business, warmed up for the incomparable Irish superstar Imelda May, now a film star! She stars in the sequel to the British feel-good movie "Fisherman's Friends."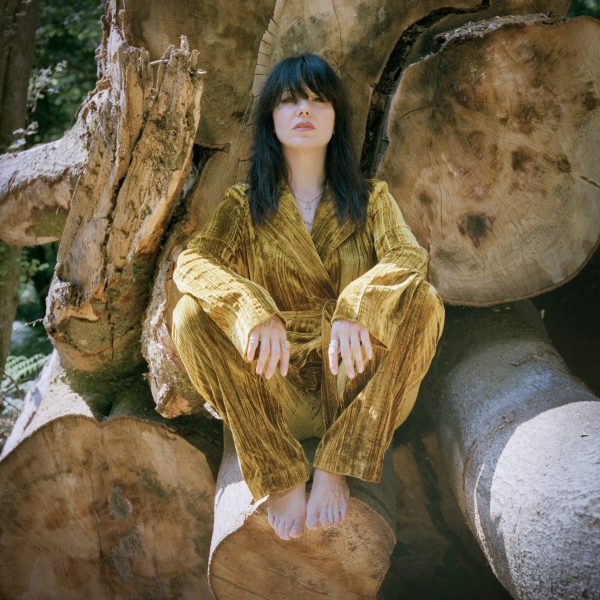 Also on Friday's menu on the various stages was Honey & The Bear, Maddie Morris, Forest Of Fools, The Langan Band, Yiddish Twist Orchestra and Zoe Wren.
Saturday, funny man Bill Bailey and the excellent band Skerryvore co-headlined the main stage. Howard Jones and his acoustic trio bashed out all of his hits in fine style. Top tribute act Clearwater Creedence Revival, Gigspanner Big Band and Edwina Hayes also graced Venue 65 on day two.
Highlights of the other stages included fabulous London blues outfit The Cinelli Brothers who deserve a main stage spot next year. Geoff Lakeman & Rob Murch, Mega, Faustus, Anais Mitchell, Oscina and The Deadbeat Apostles all won new fans.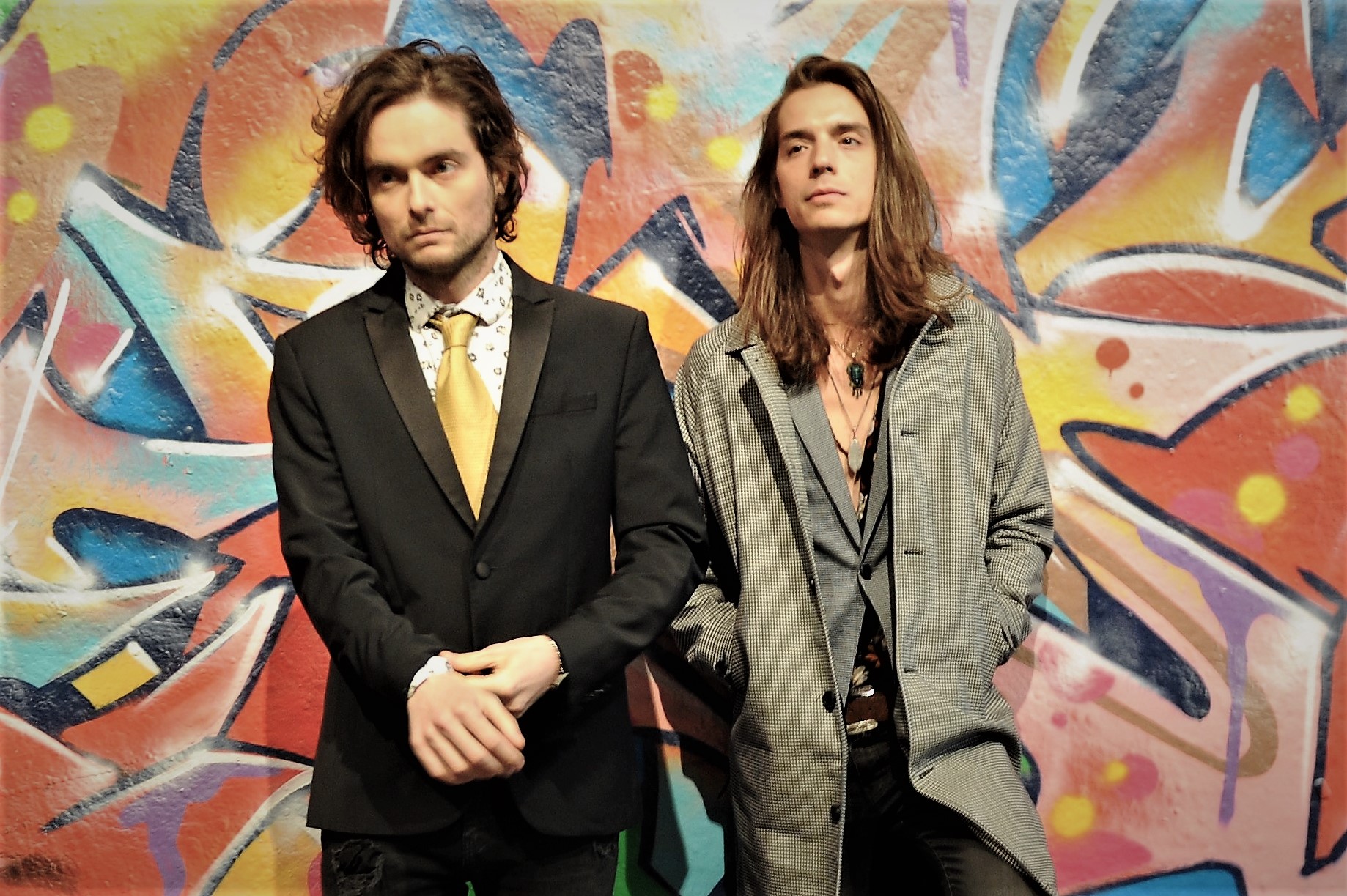 Sunday the wonderful Kate Rusby packed Venue 65, and Ferocious Dog closed main stage proceedings with an incendiary set. Former England and Manchester City/West Ham/Nottingham Forest footballer Stuart Pearce, is a huge fan of Ferocious Dog, and he was a VIP guest at Towersey on Sunday. His on-field nickname "Psycho" didn't scare off those who recognised him and requested a selfie, which he was happy to pose for.
Sea Shanty stars The Longest Johns, Hackney Colliery Band, London Welsh Male Voice Choir and Solstice also did main stage duty in style on Sunday. Comedian Rob Deering and Andrew Bird brought the laughs to "The Big Club" stage for an hour at 10pm Sunday.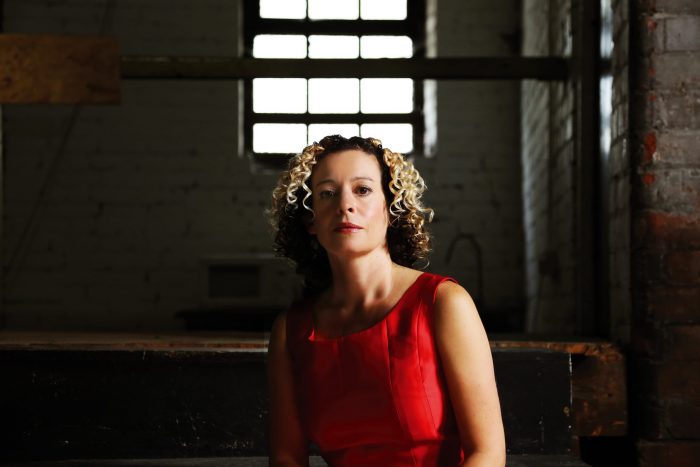 Final day, Monday, was of course a bank holiday and the roads around the site and the motorways were busy, busy, busy, but those with day tickets still got there in time for an early 7pm slot for very special headliners del Amitri.
A real coup to book this legendary band for a relatively small festival at 10,000 capacity. They recently returned from a triumphant US tour, their first trip over there for 25 years.  They still dent the charts with their albums and they sell out all their tours.
Justin Currie is one of the best songwriters the UK has ever produced and the del Amitri hits are still as fresh sounding today as they were back in the day. The big top Venue 65 was rammed and many more sat outside on camping chairs or picnic blankets to hear this fabulous band. Justin sounding in great voice, and playing bass and guitar. Ian Harvie his right hand man is an integral part of the band's sound. The entire ensemble were superb and their harmonies tighter than a duck's rear end!
A stunning 70 minute set and the crowd were still yelling for more after the band had left the stage post-encore, and the crew were getting the gear off stage ready for Edward II to get their equipment on.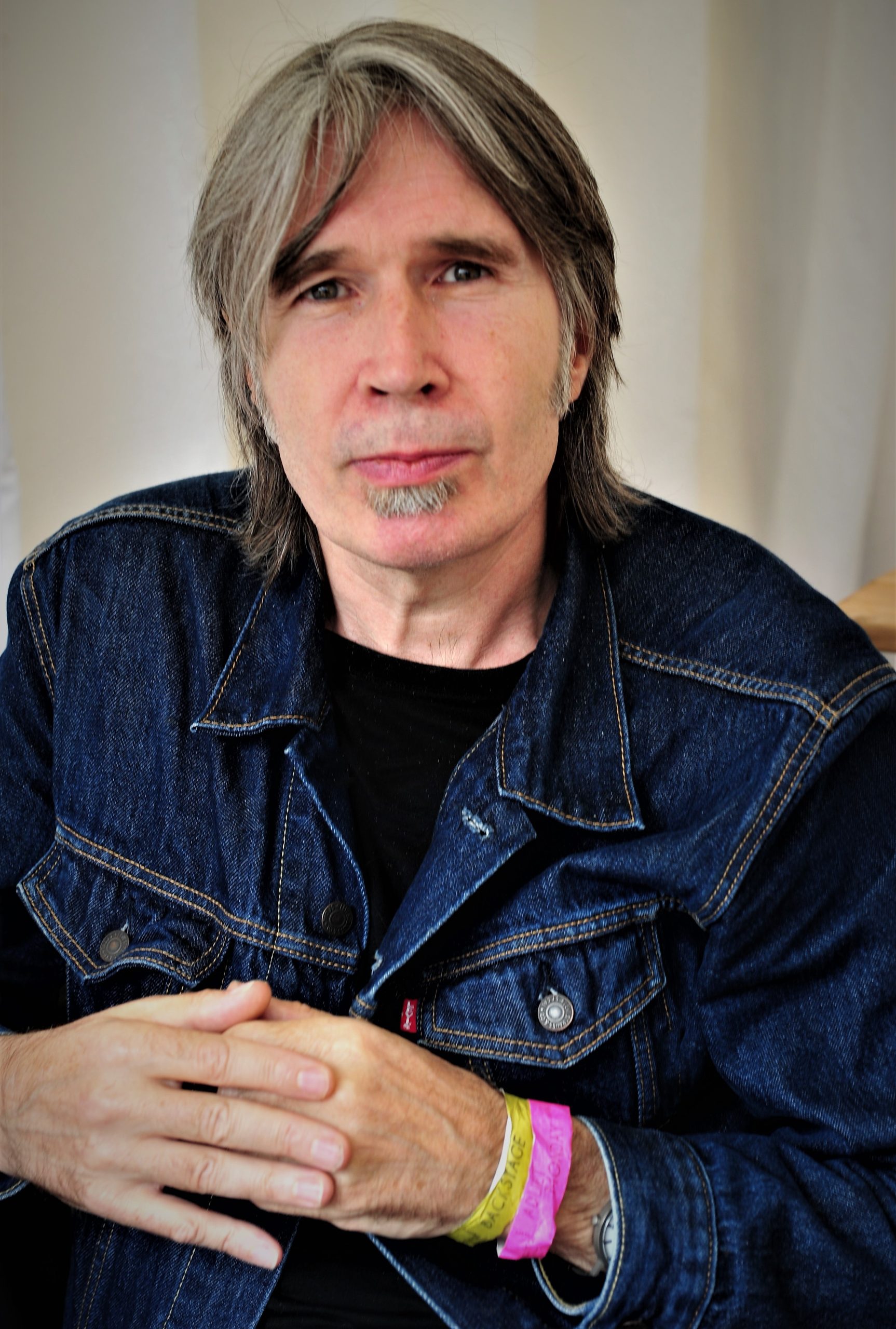 I had a chat with Justin backstage in the "green room" – a three-sided tent with sofa, table and 2 chairs in it. He was in good humour and gave a very interesting interview for our "Track Record" feature, which will be coming very soon.
He told me how much he likes This Is The Kit for their songs and especially bassist Rozi Plain's work. Justin made sure he went to watch them soon after del Amitri's tour bus pulled onto the site.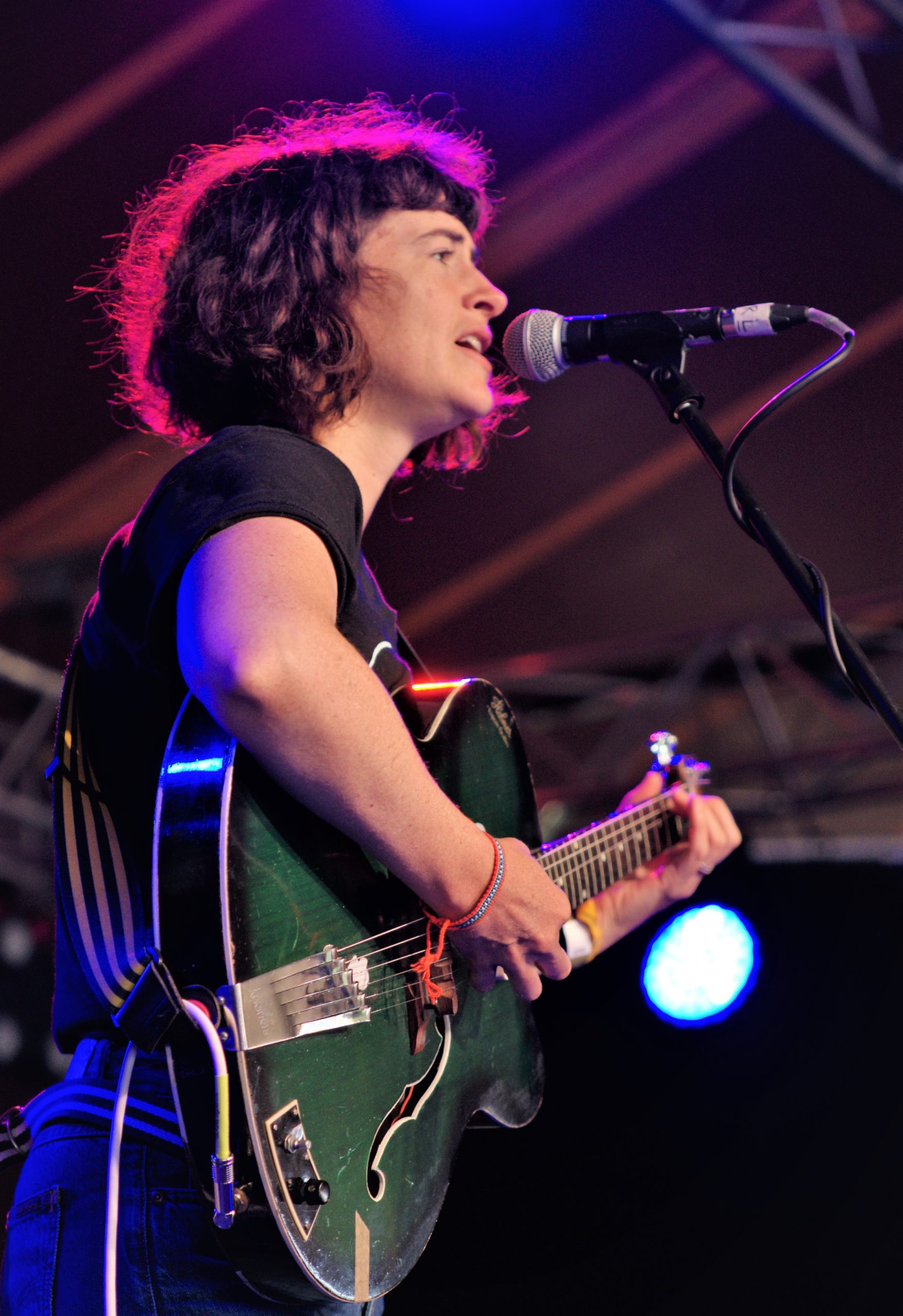 I concur with him that This Is The Kit are very special indeed. Kate Stables is a unique artist; singer, songwriter, guitarist and banjoist (is that a word?), and her band are the business.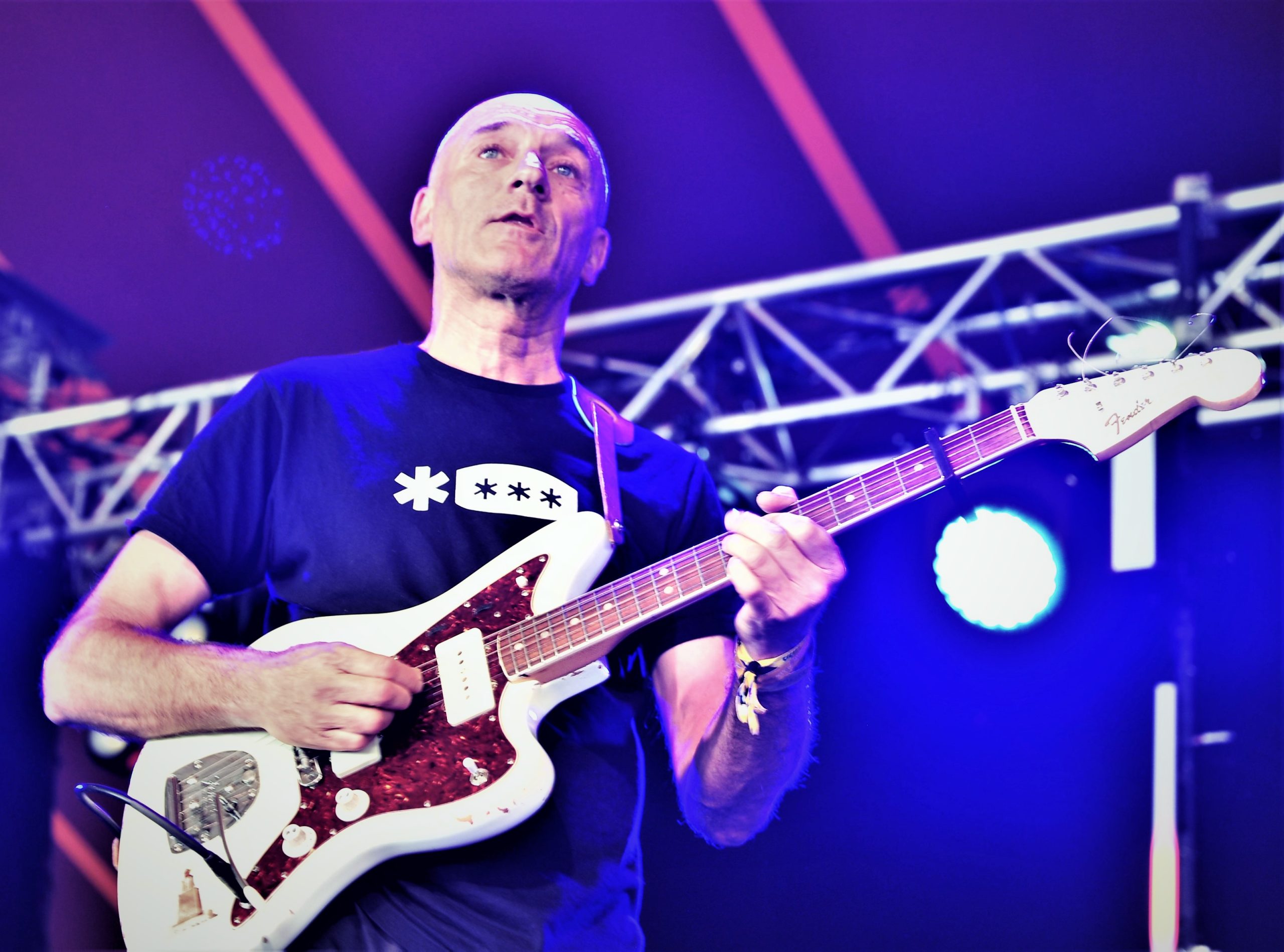 Their lead guitarist Neil Smith played a blinder and I've not heard anyone make a noise like he does for a long time. Such a creative player – awe inspiring to watch and listen to. Go see them soon…I must.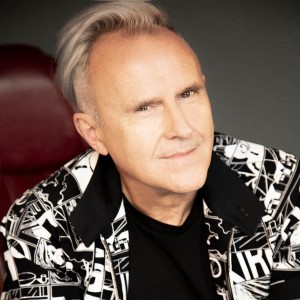 Police Dog Hogan got venue 65 jumping to kick off the main stage action, before This Is The Kit.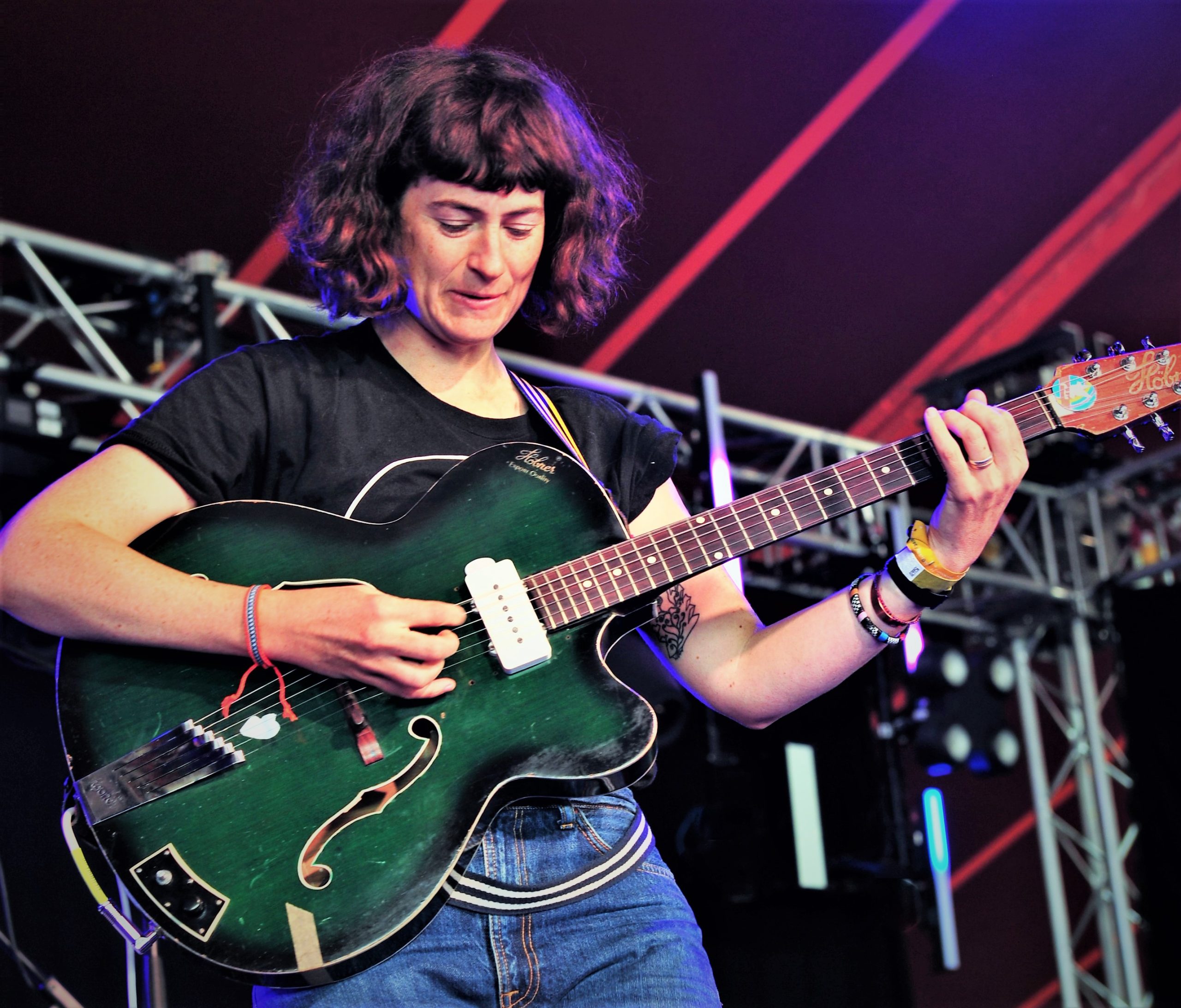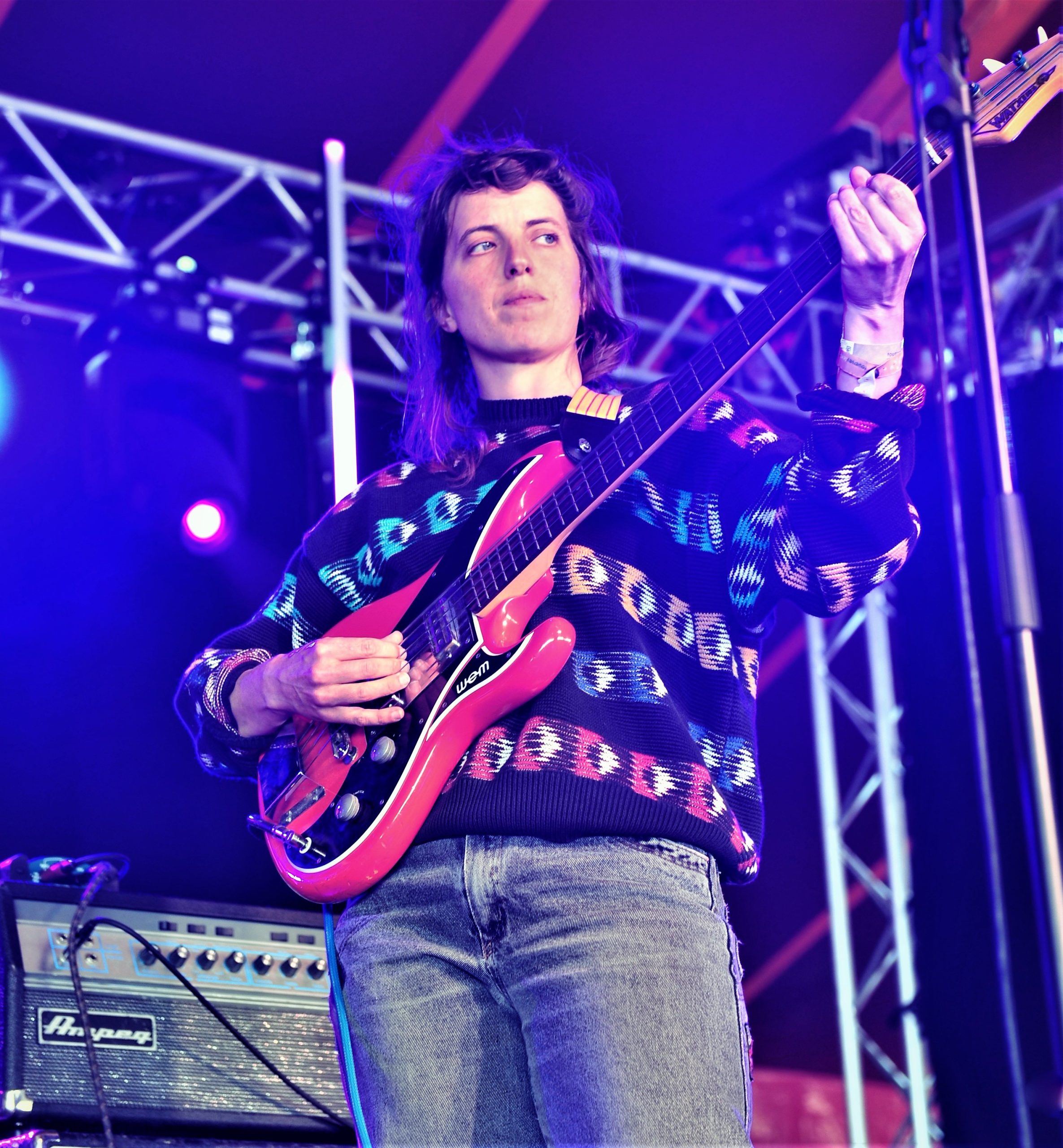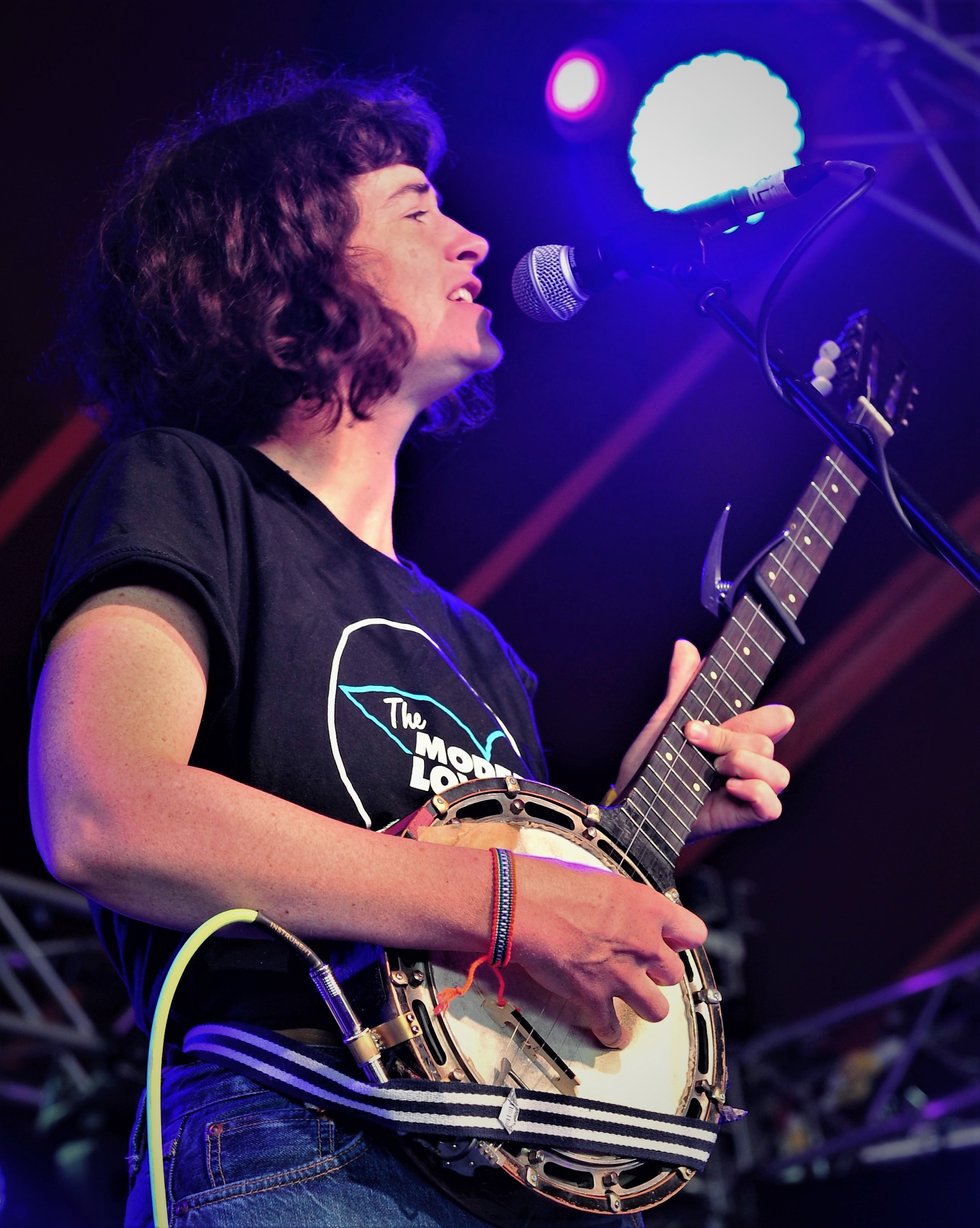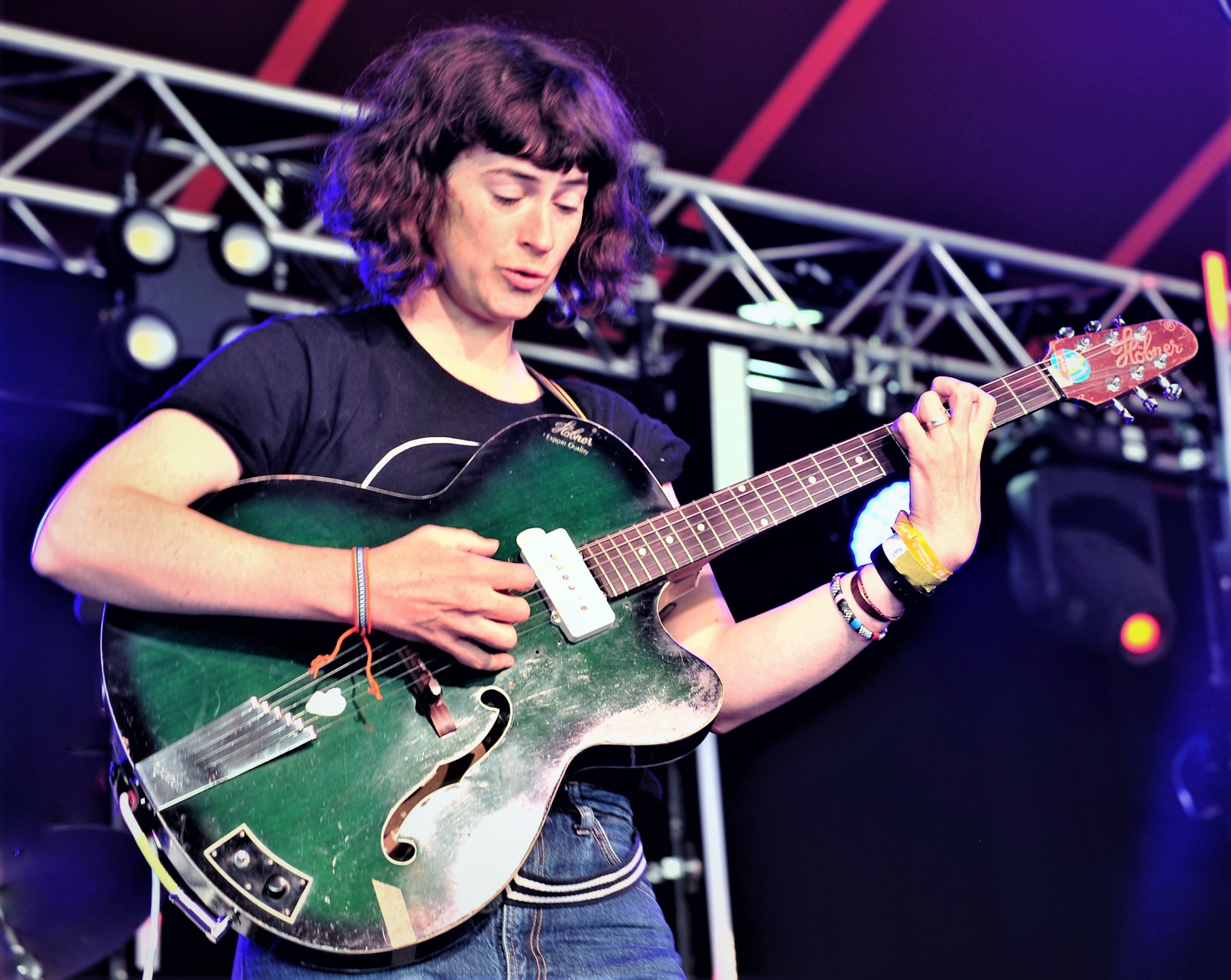 The absolutely excellent Turin Brakes were on top form.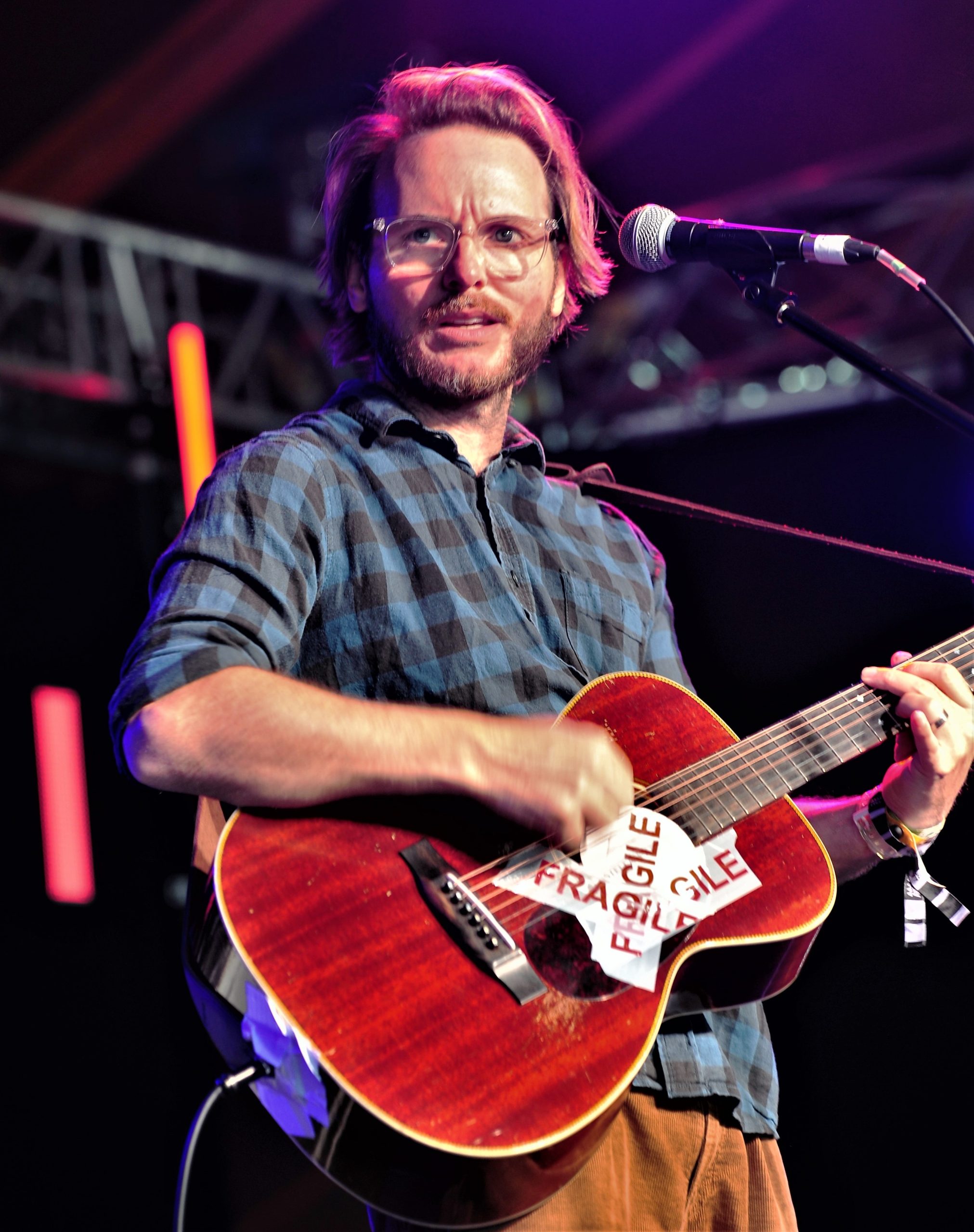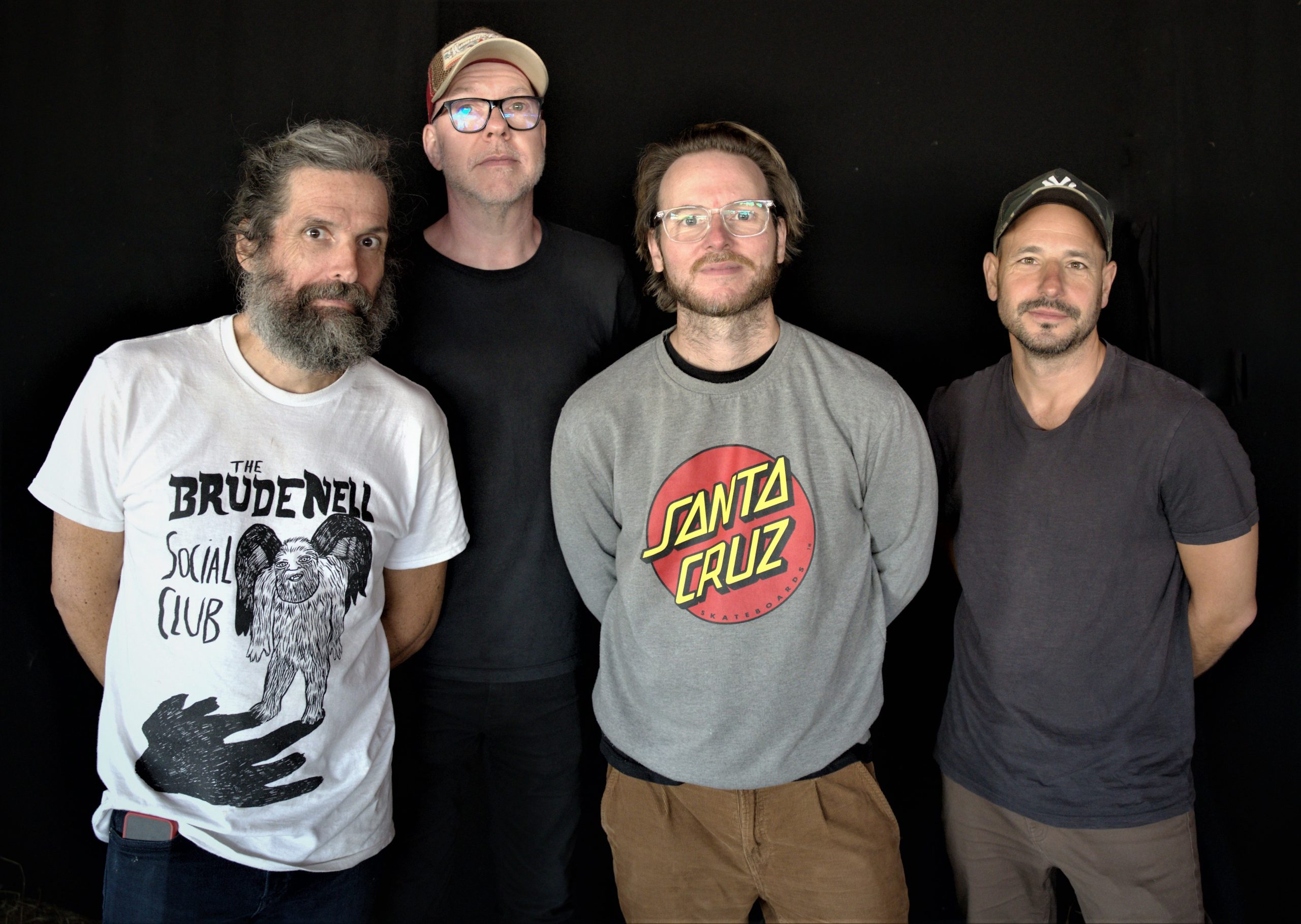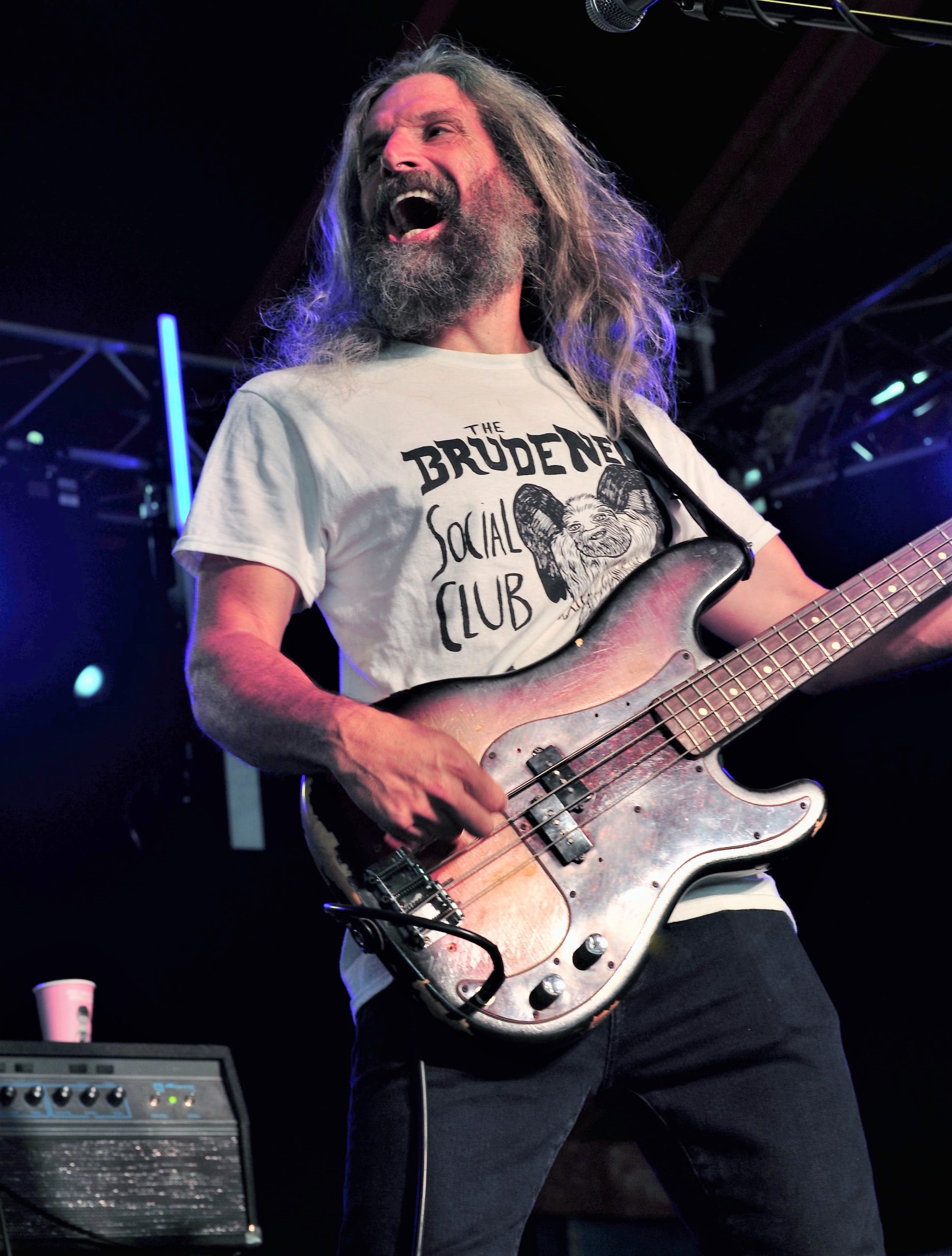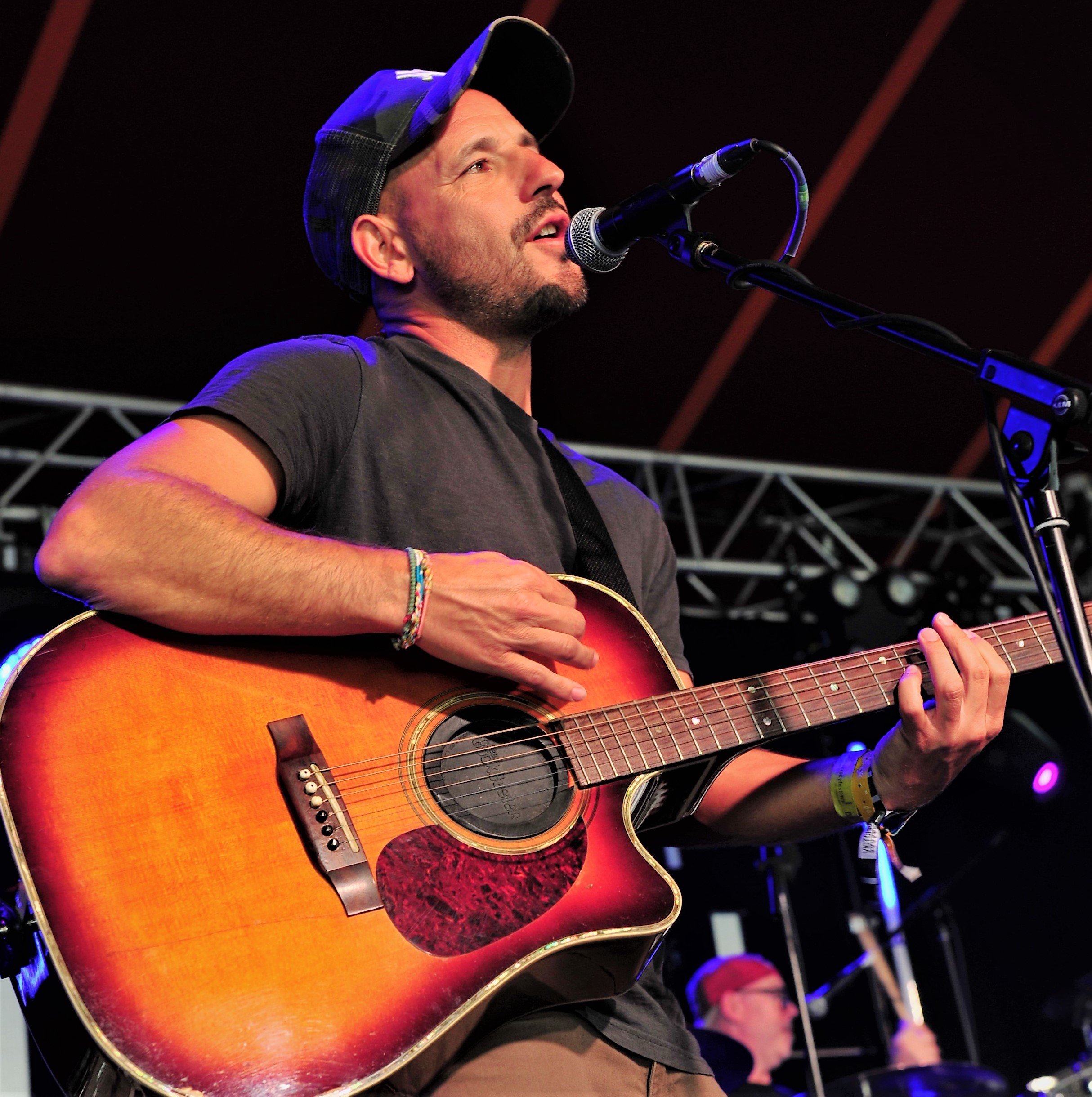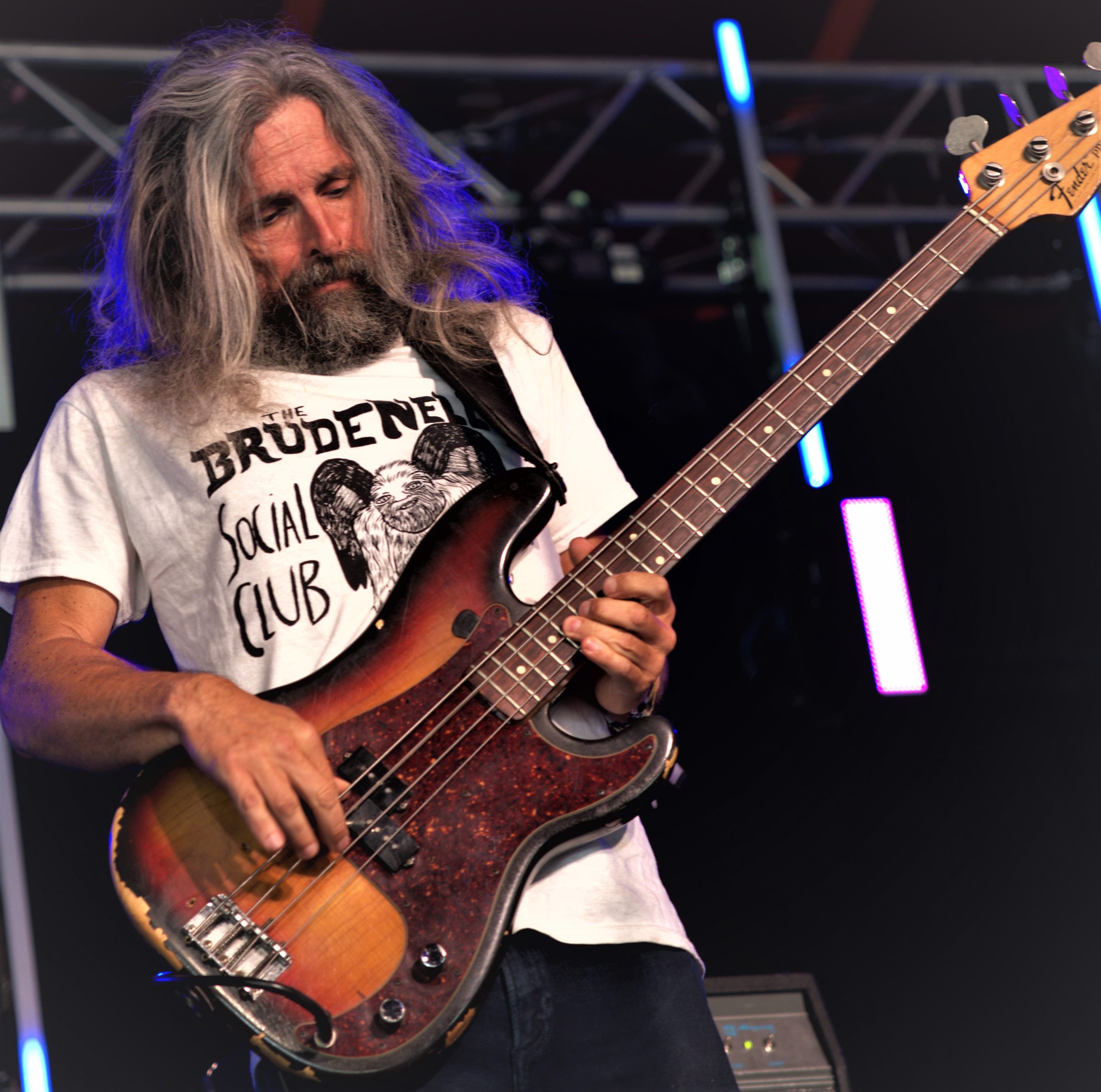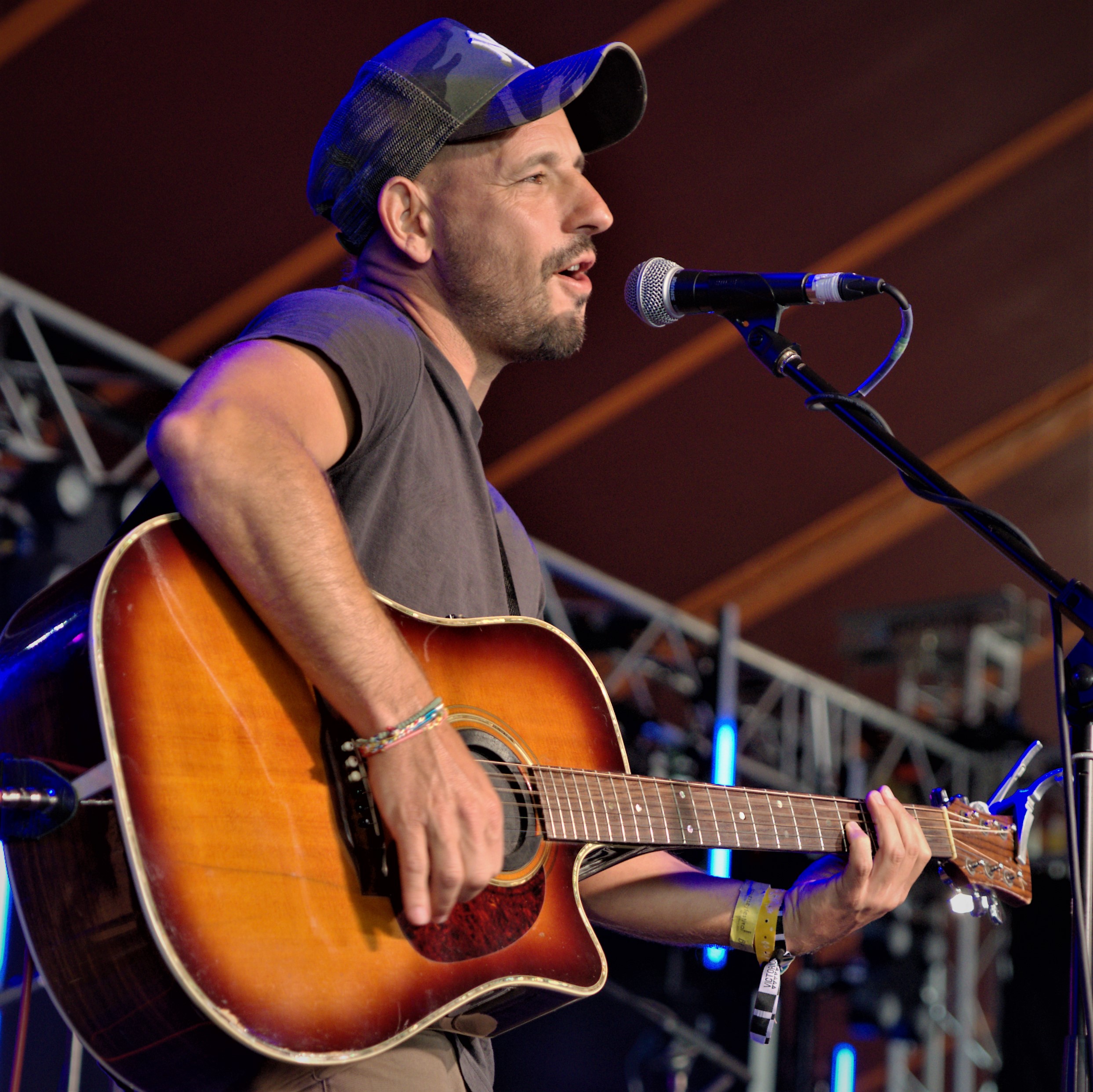 The incomparable del Amitri and then infectious roots, folk and reggae of Edward II closed the festival with cracking sets.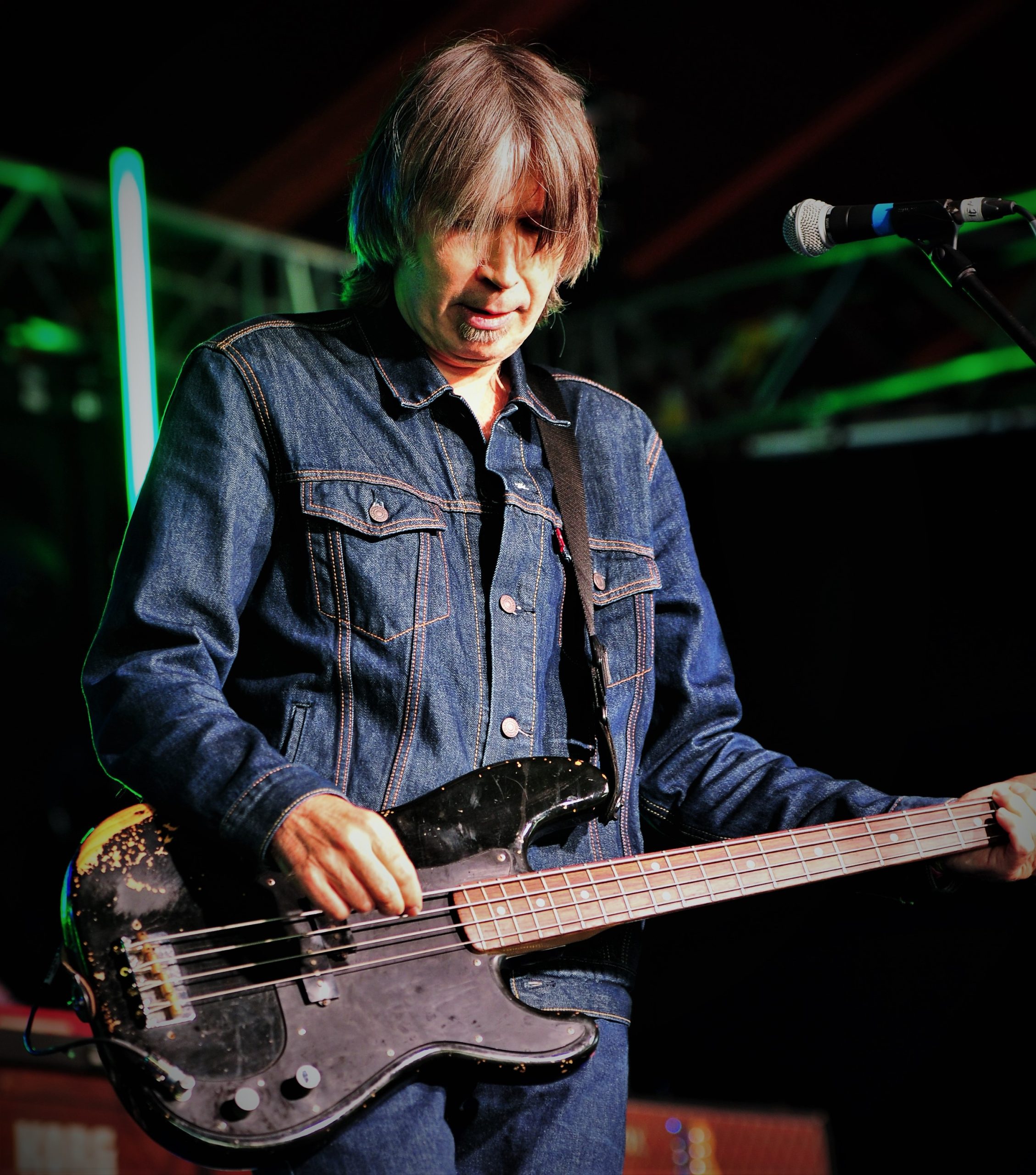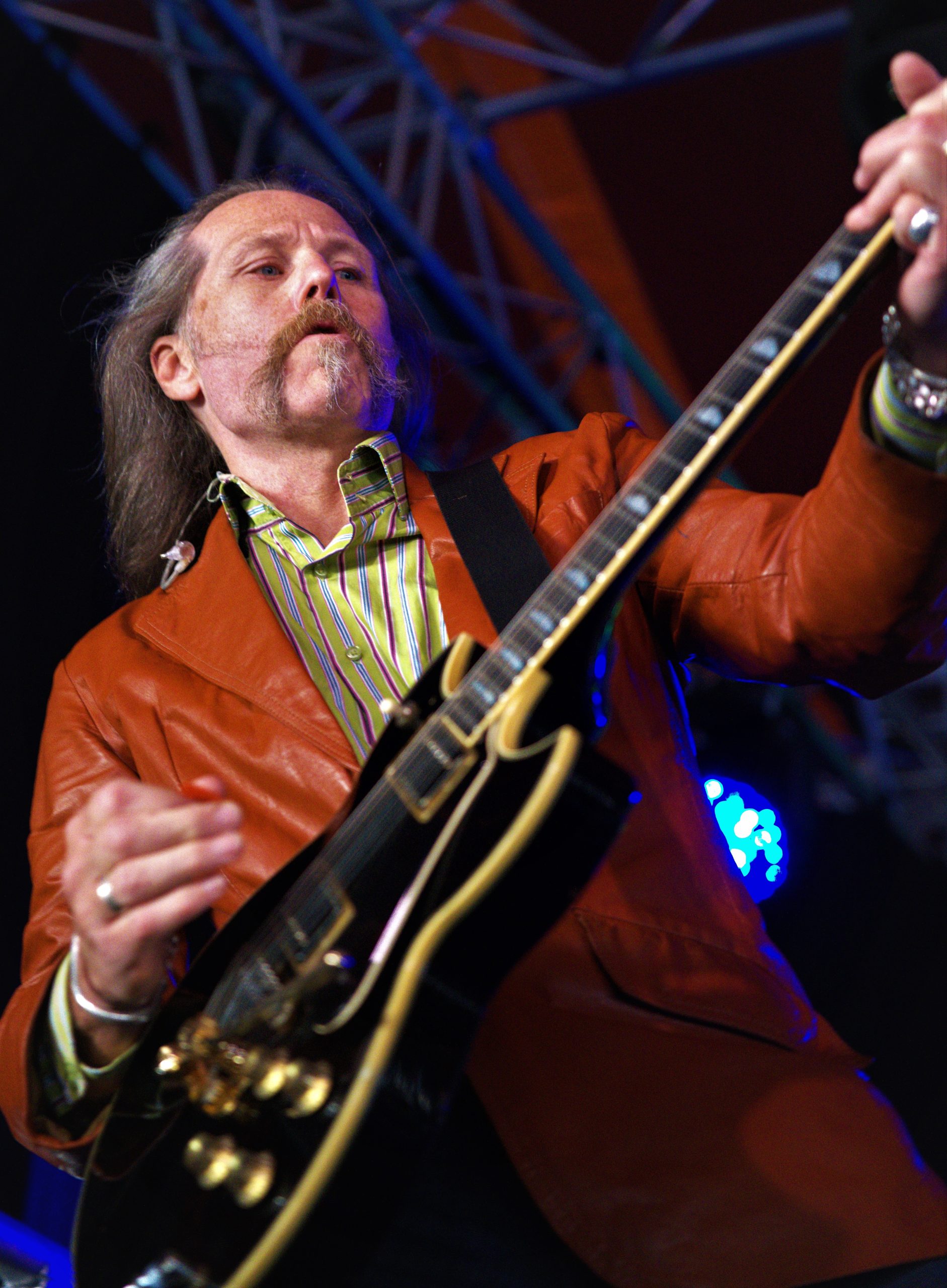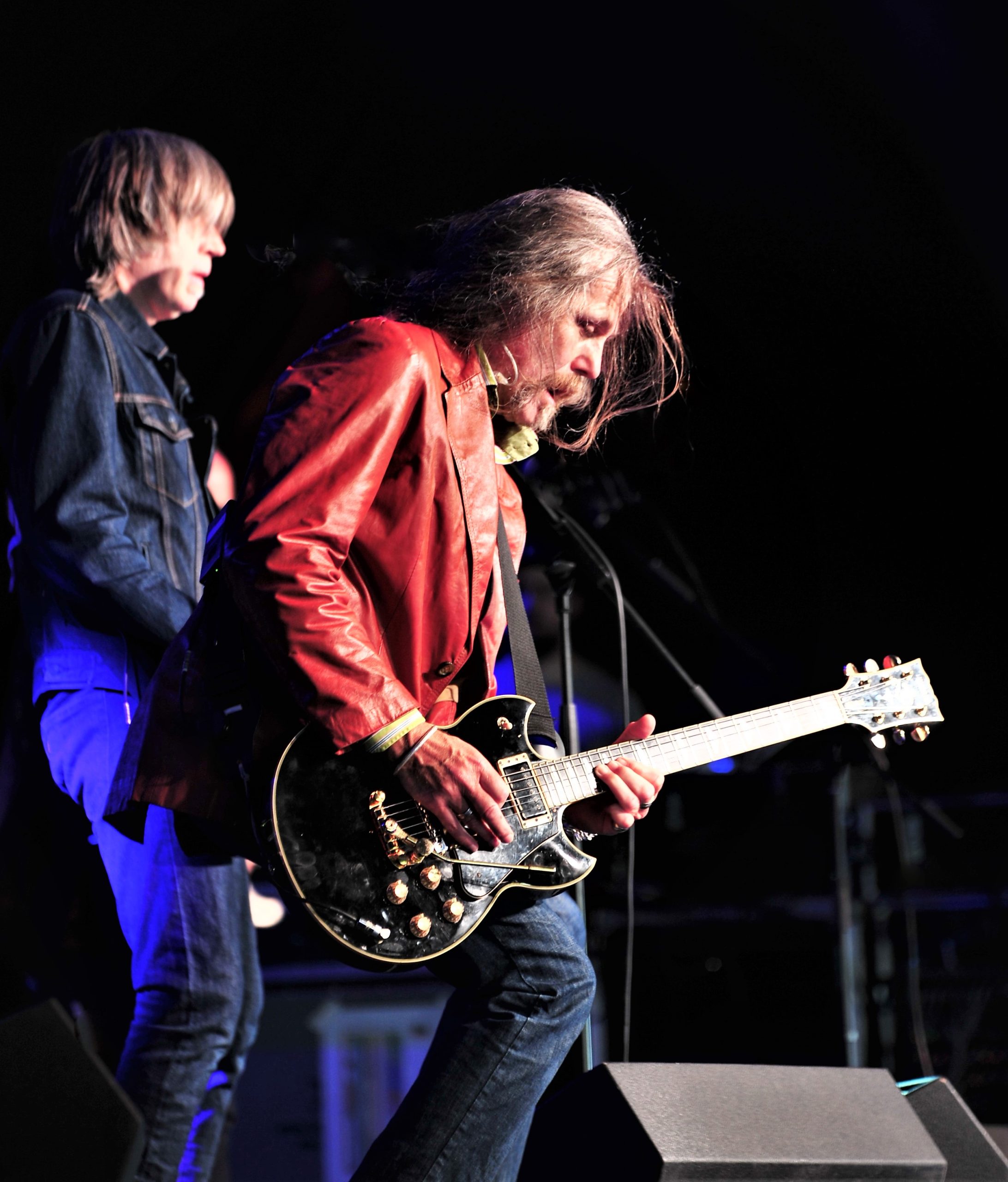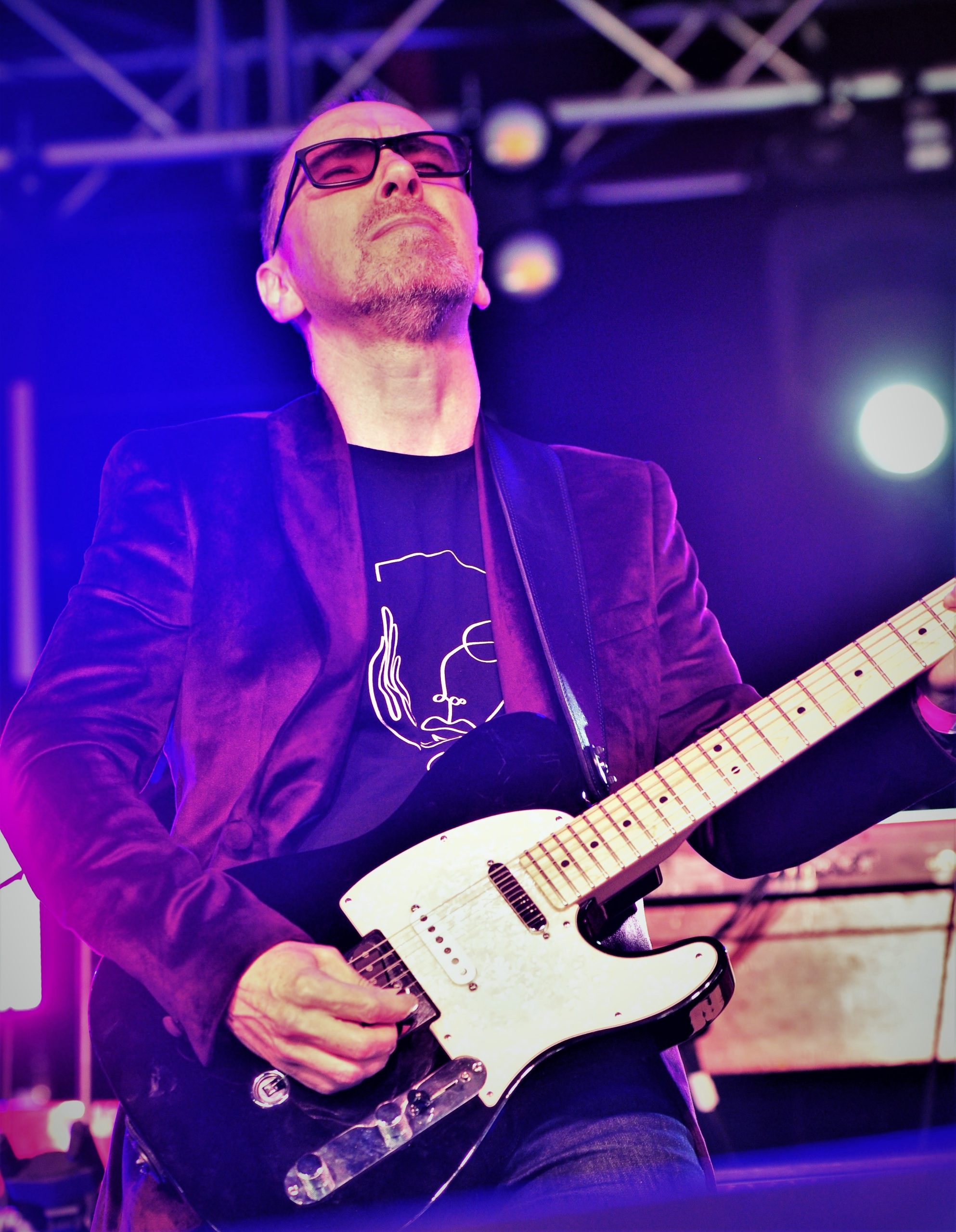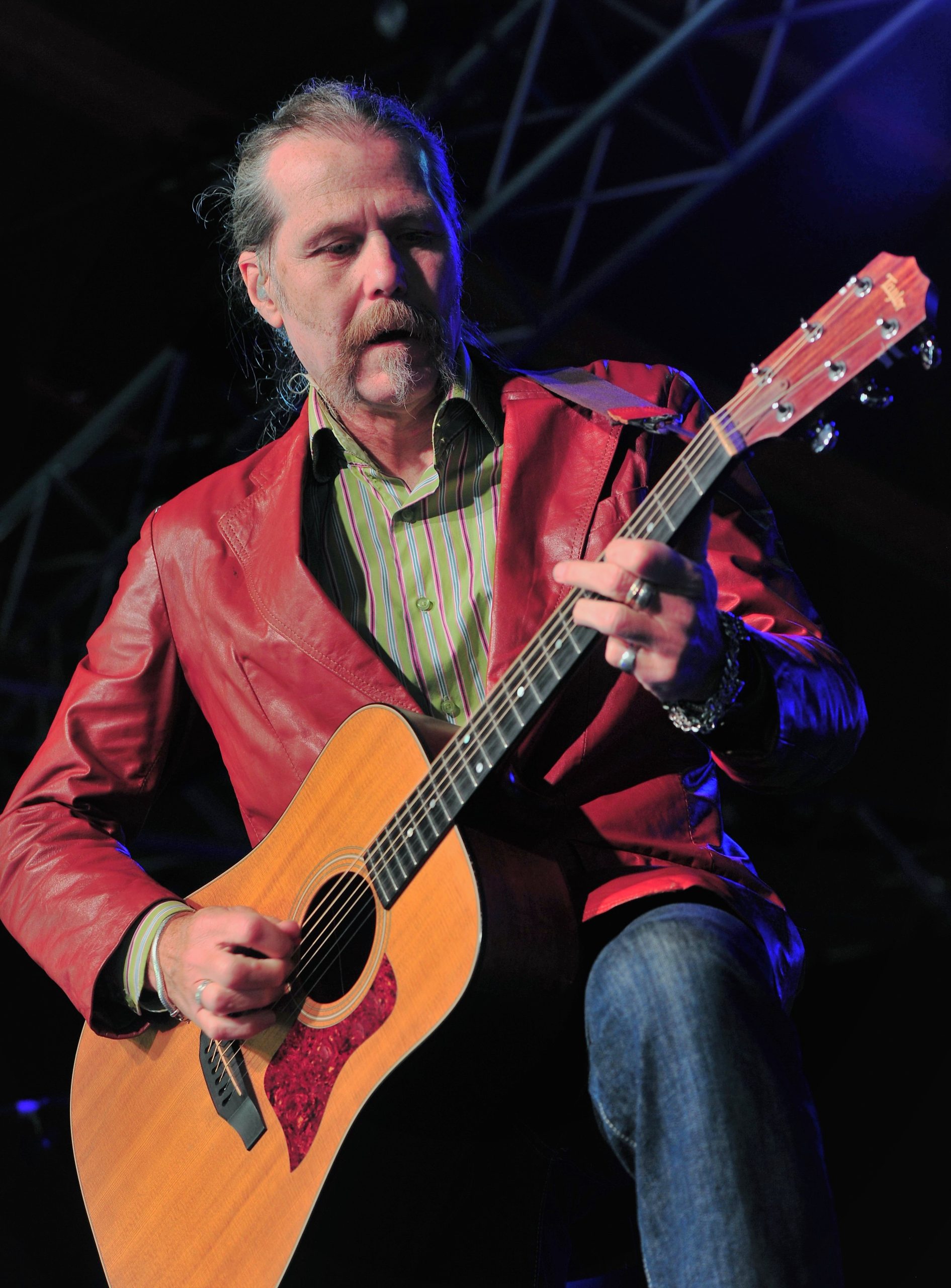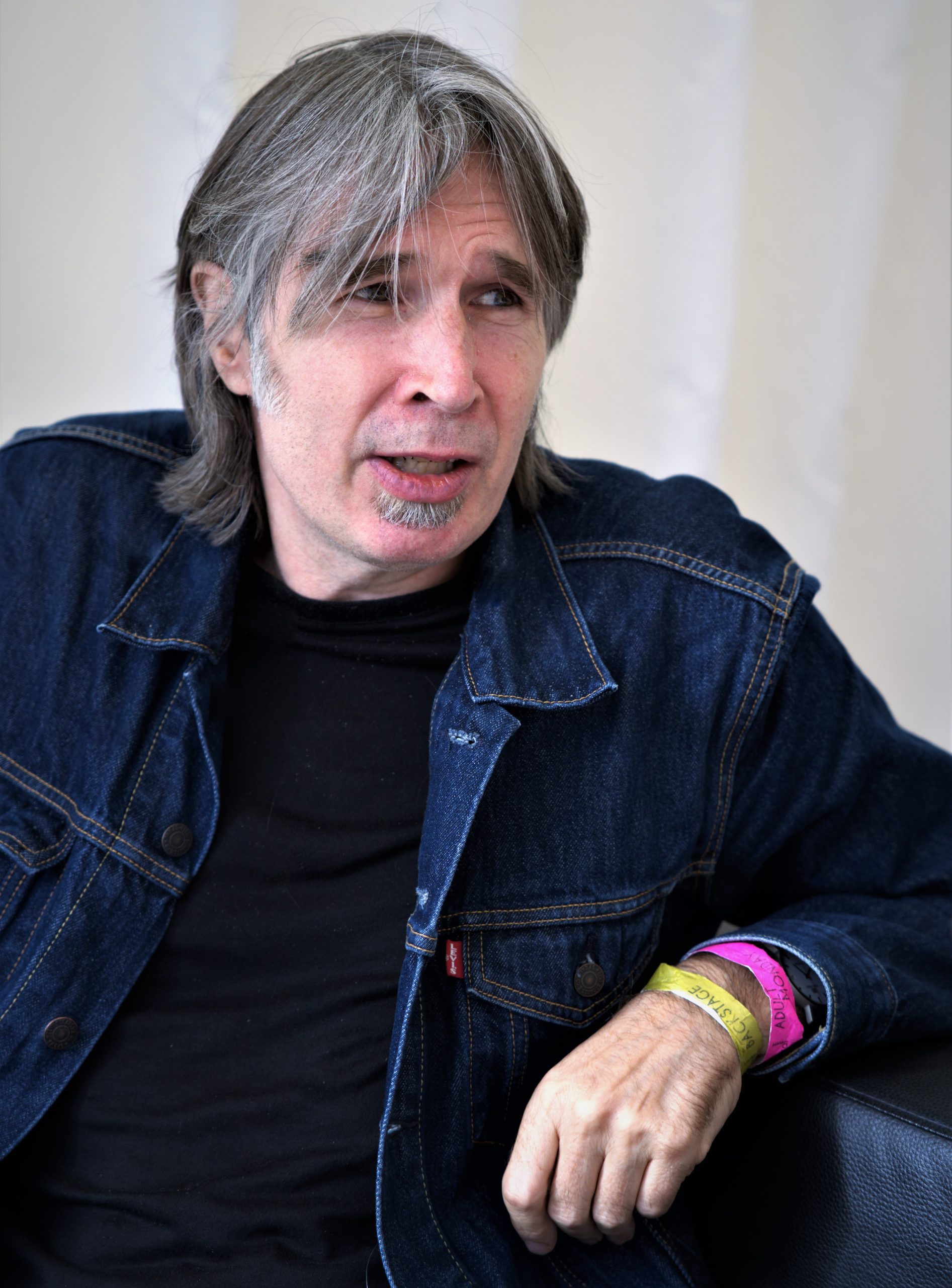 Oscina, Sophie Crawford, Togmor, The Cracked, The People Versus and Kris Drever were the menu for the Big Club stage. I caught some of Kris chatting to Keith Rusby earlier that afternoon and his "Desert Island Discs" choices.
Sadly I missed a band I wanted to see; Howlin' Ric & The Rocketeers in the Festival Dance House, and their "swing, jive & lindy hop" session. Another time.
Loved the gorgeous lanterns procession, an annual spectacle at Towersey, I am told. Dozens and dozens of them, all lit up as it got dark, glowing in the night in a long snake chain wending its way across the site for an hour until 9pm.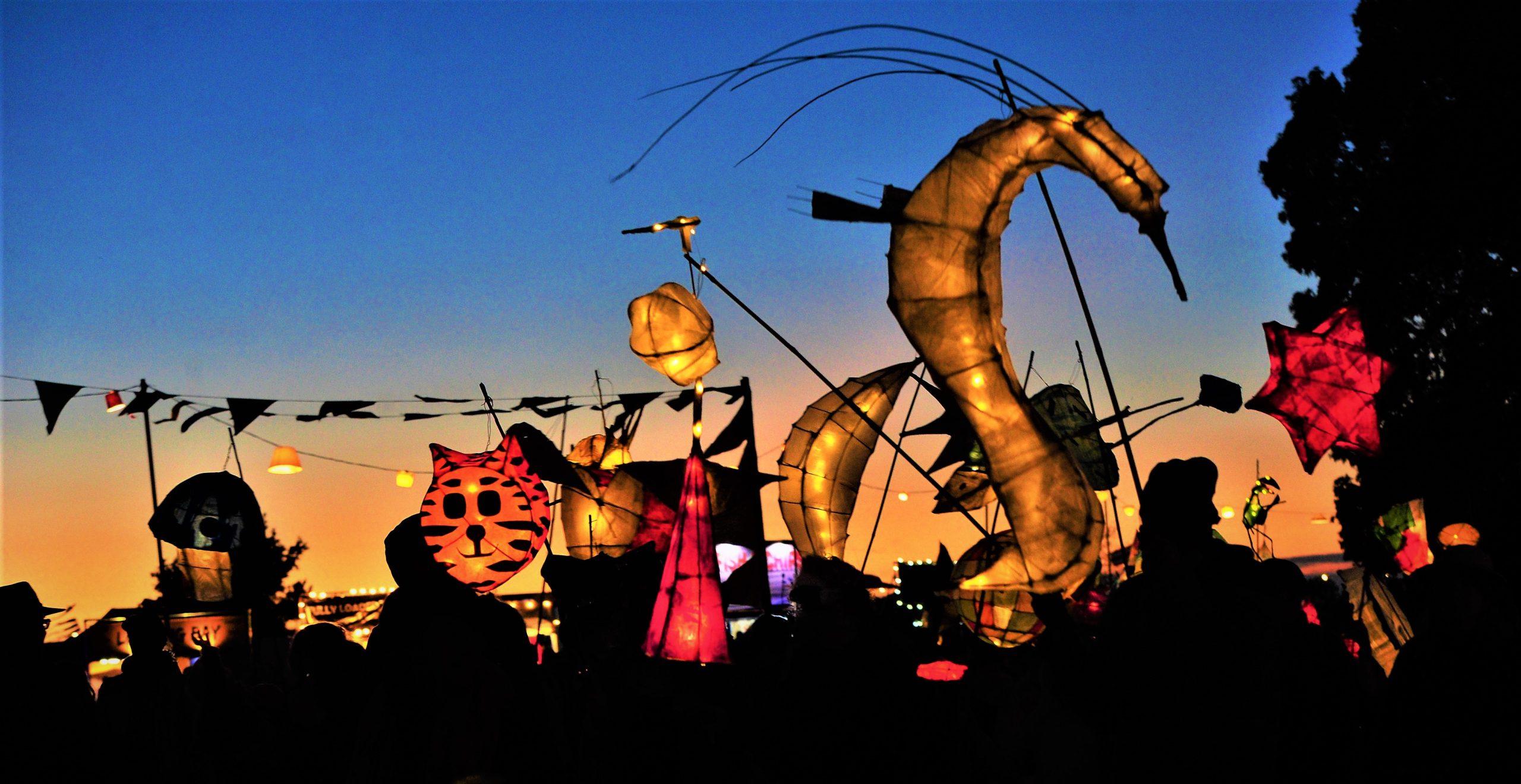 Young and older taking part in the lantern-making workshops every day of the festival and proudly parading their skills on the final night. No naked flames were used – "fairy lights" did the job!
Loved the giant shark, giant Toblerone, smiley face with sunglasses, Nemo the fish, an owl, rocket and spaceman, a Lamborghini emblem and lots more. Not seen that at any other festival before and it was a delight to see. The adults as chuffed with their lanterns as the kids.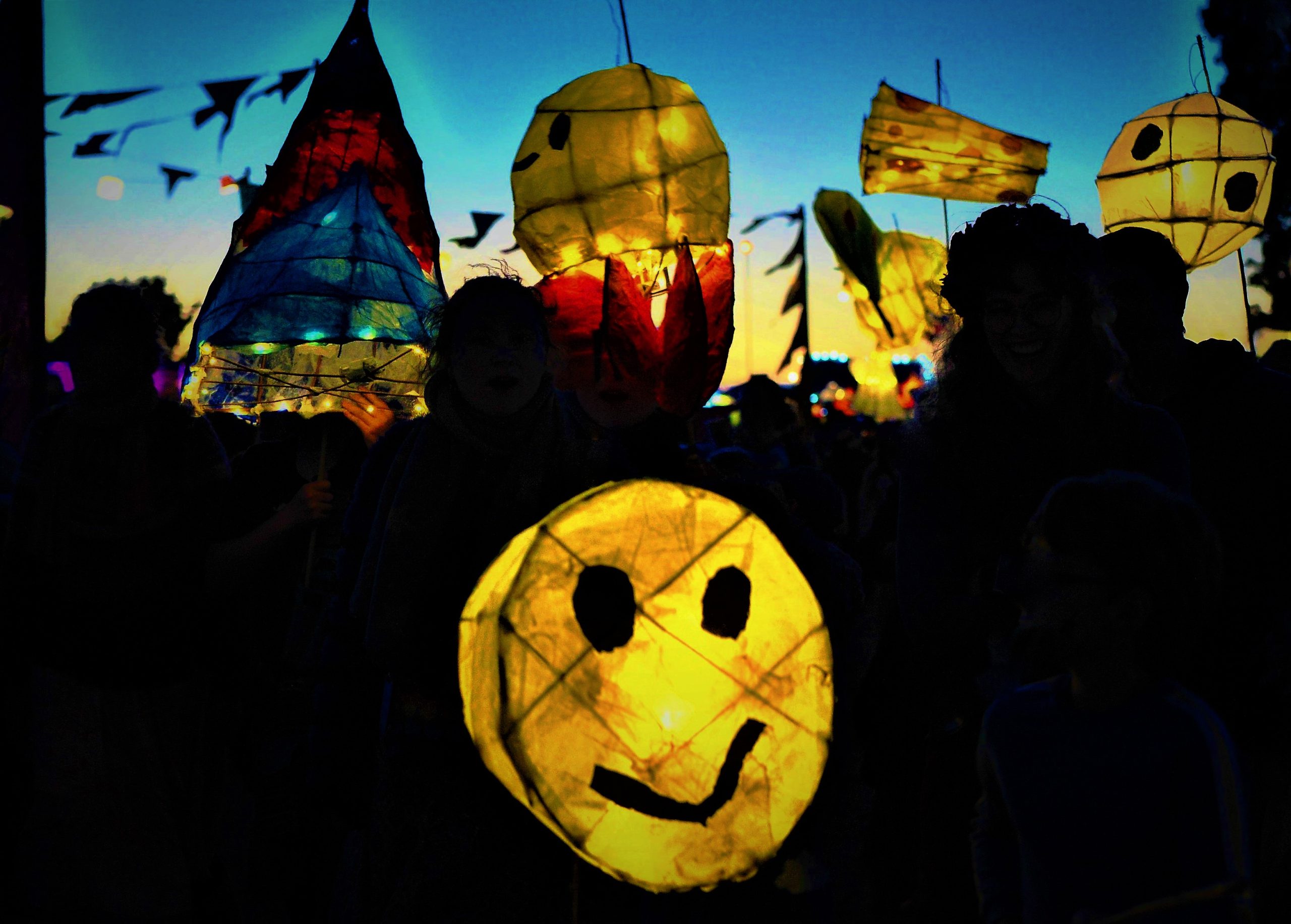 The prices at the bar and the food stalls were pretty reasonable compared to most festivals I have attended. Pretty much pub prices in the bars and a few quid less for food than most other festivals. Festival programme £6 – usually a tenner at other events.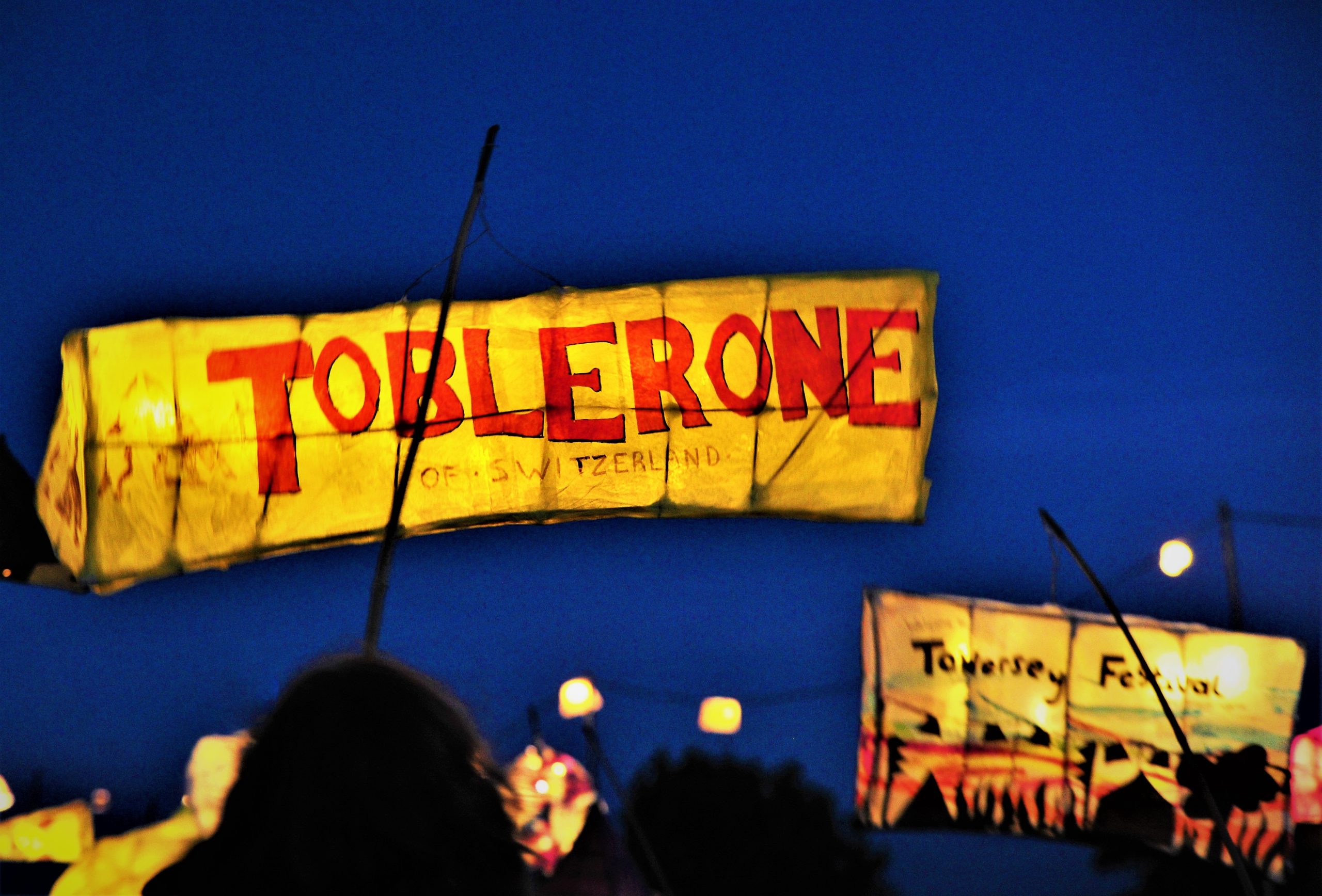 If  you want to go to a genuinely family-friendly, low key, villagey-feel affair – a lot of the patrons have been going to Towersey for many years and are rightly proud of the event and feel like this is their festival and no one should mess with it – the early bird tickets are on sale now for 2023.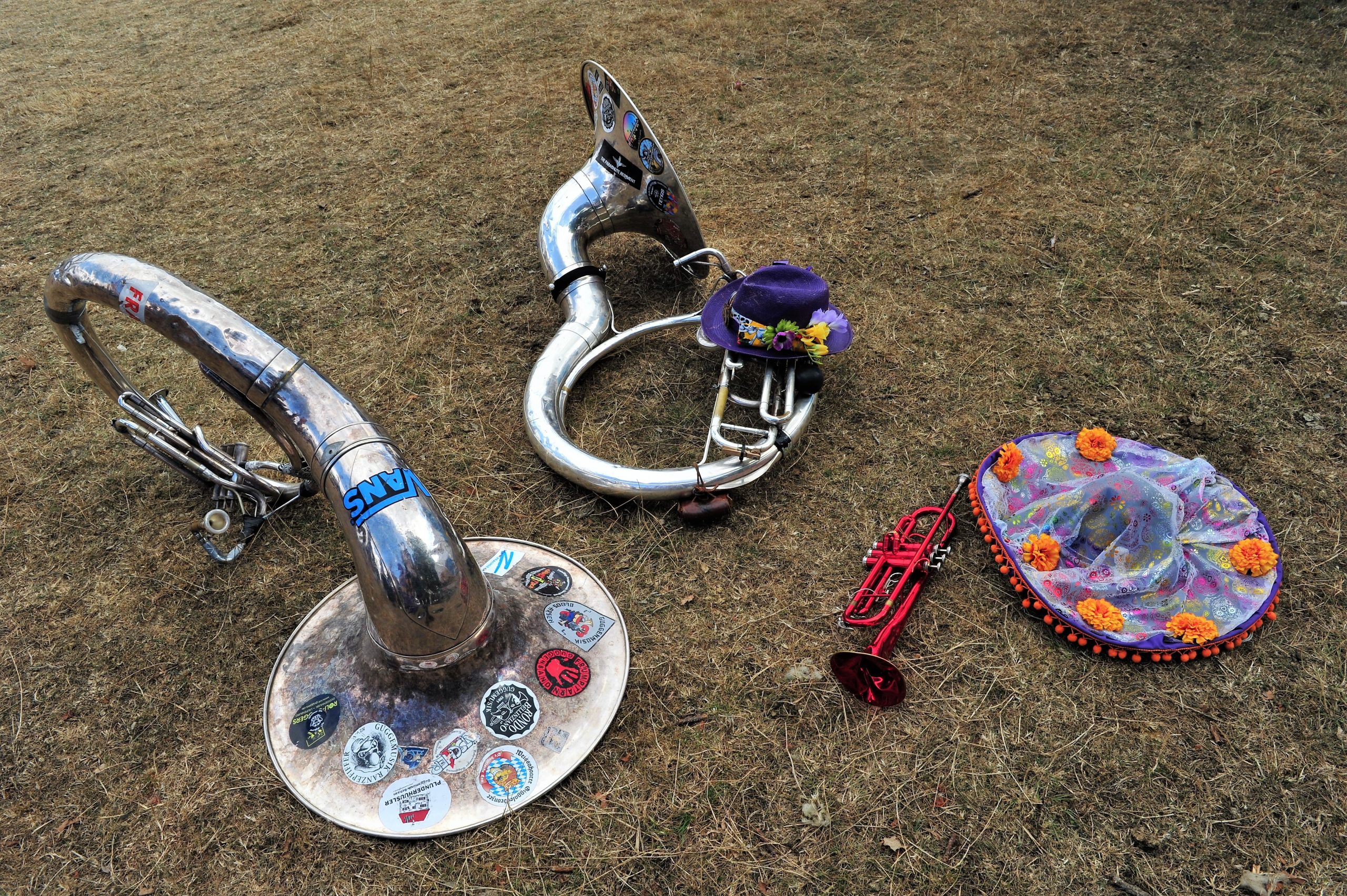 If you have been to Cropredy, the Fairport Convention-run festival near Banbury, this one is kind of like a mini Cropredy. And when they say, "there's something for everyone at Towersey", they mean it!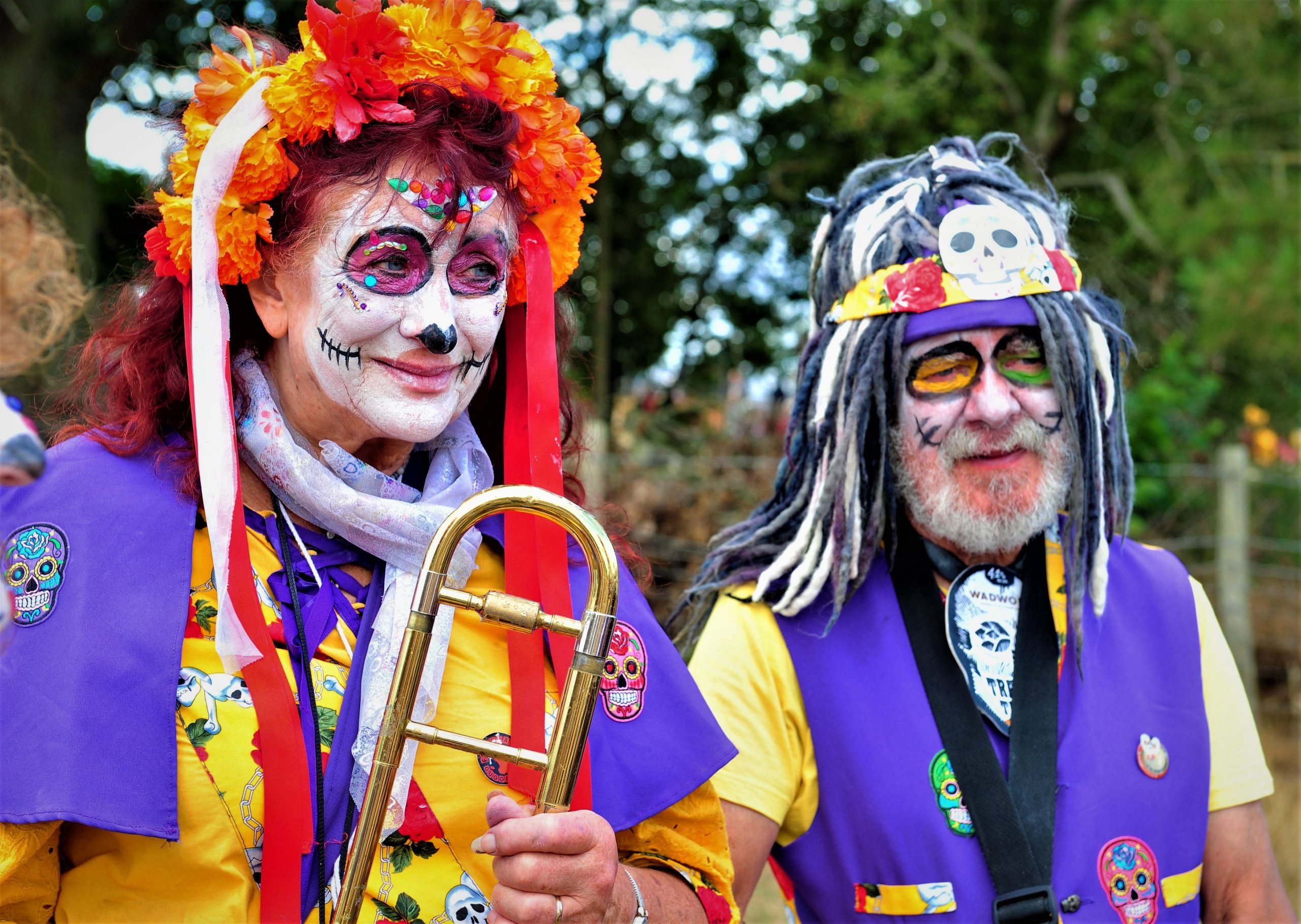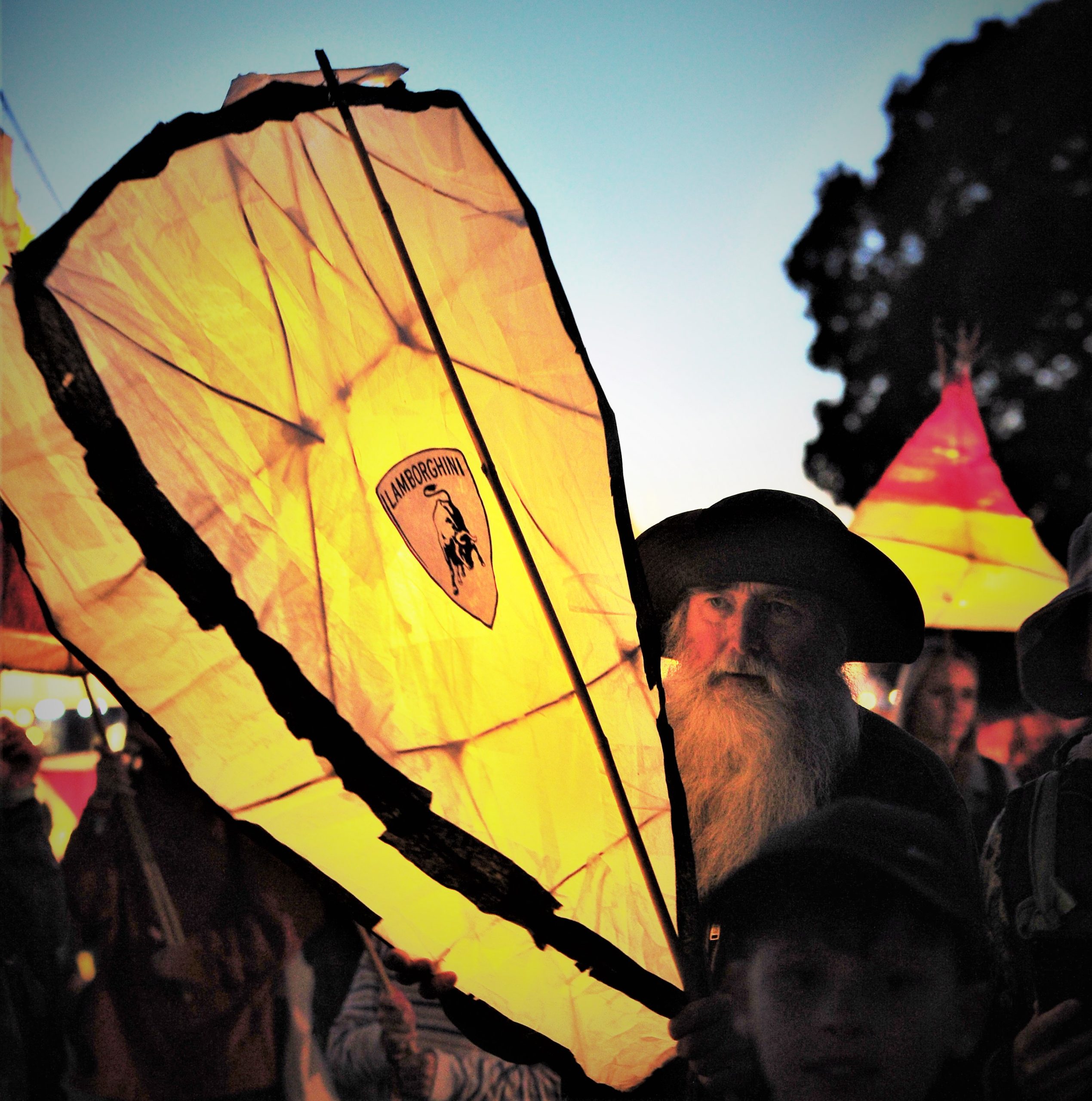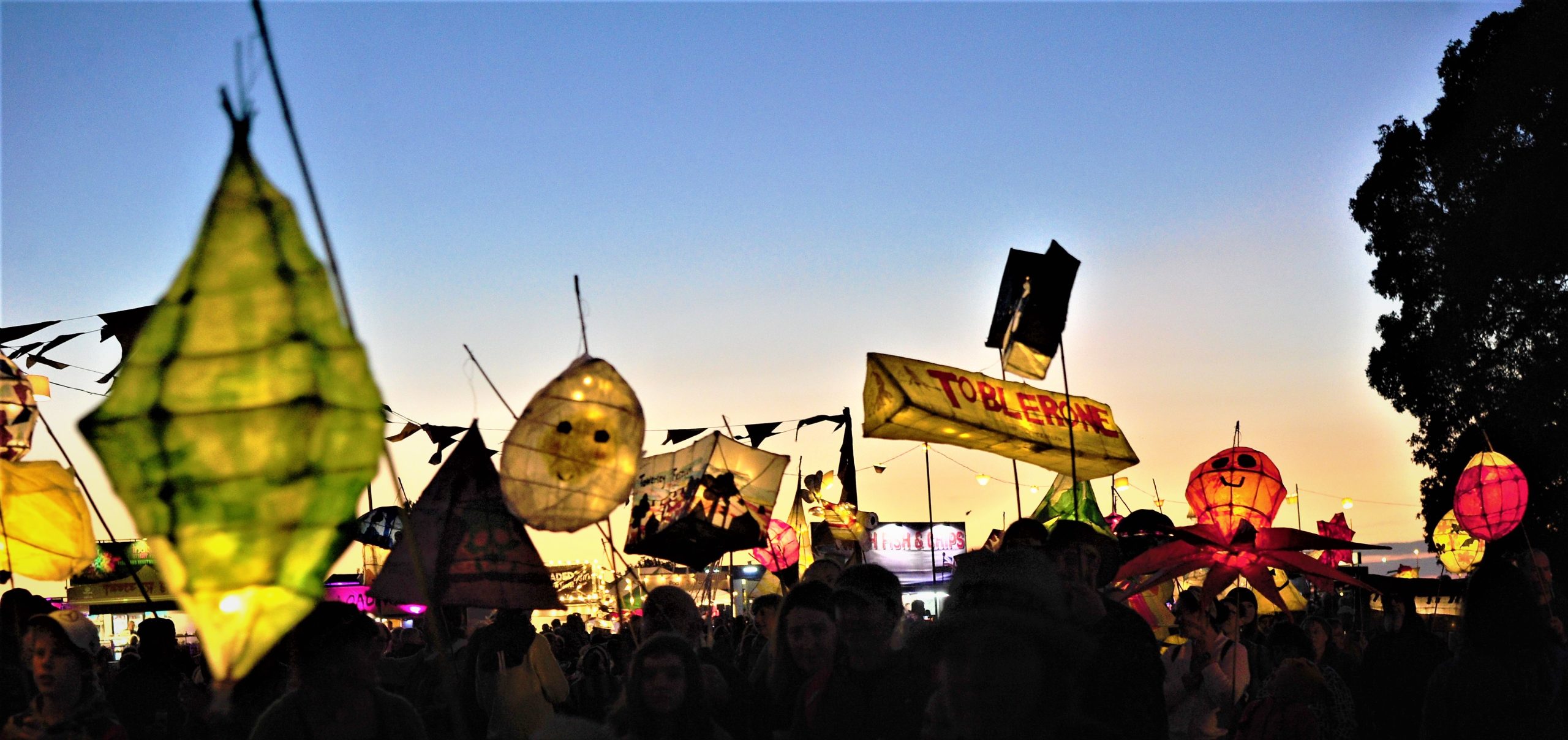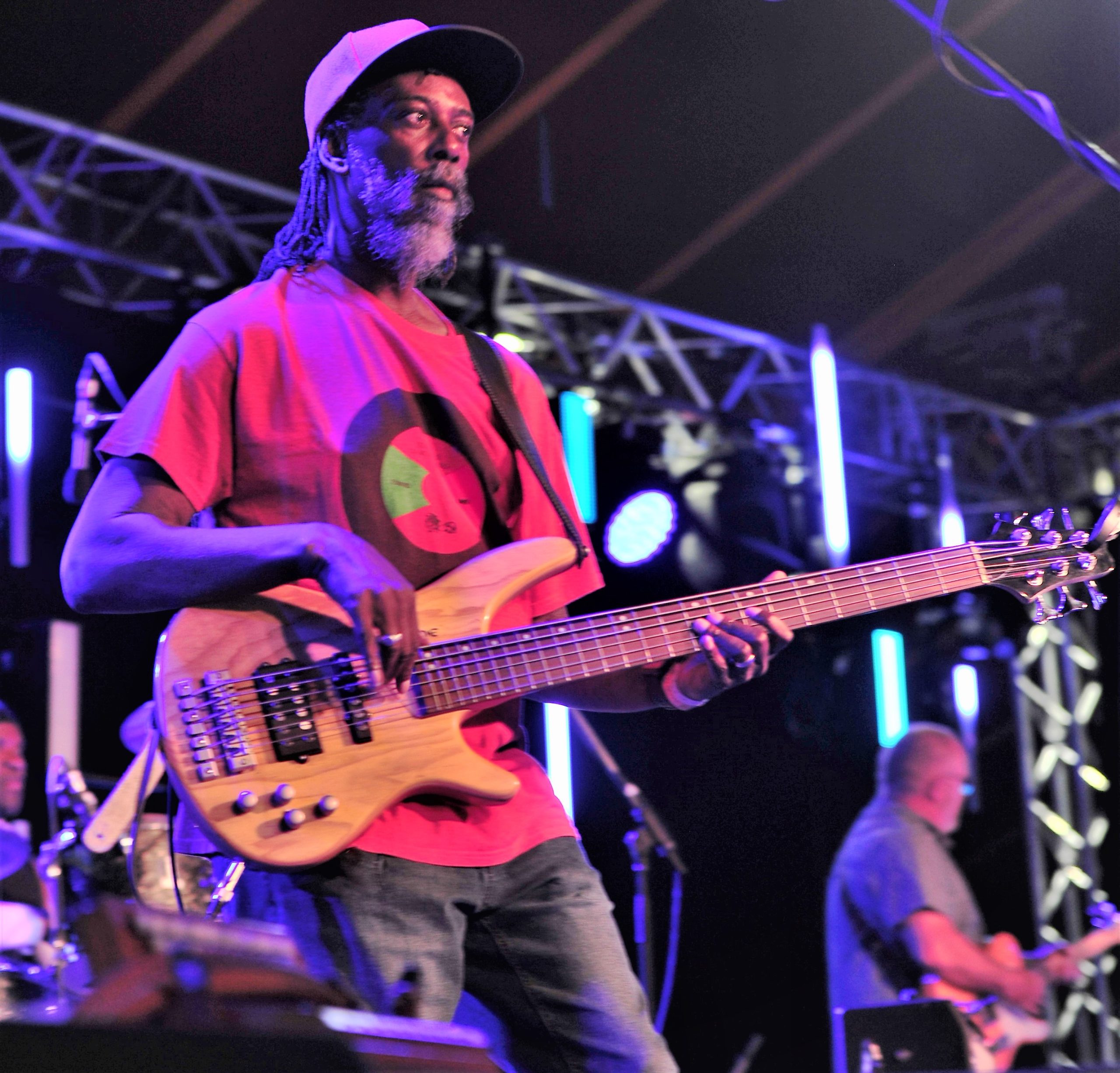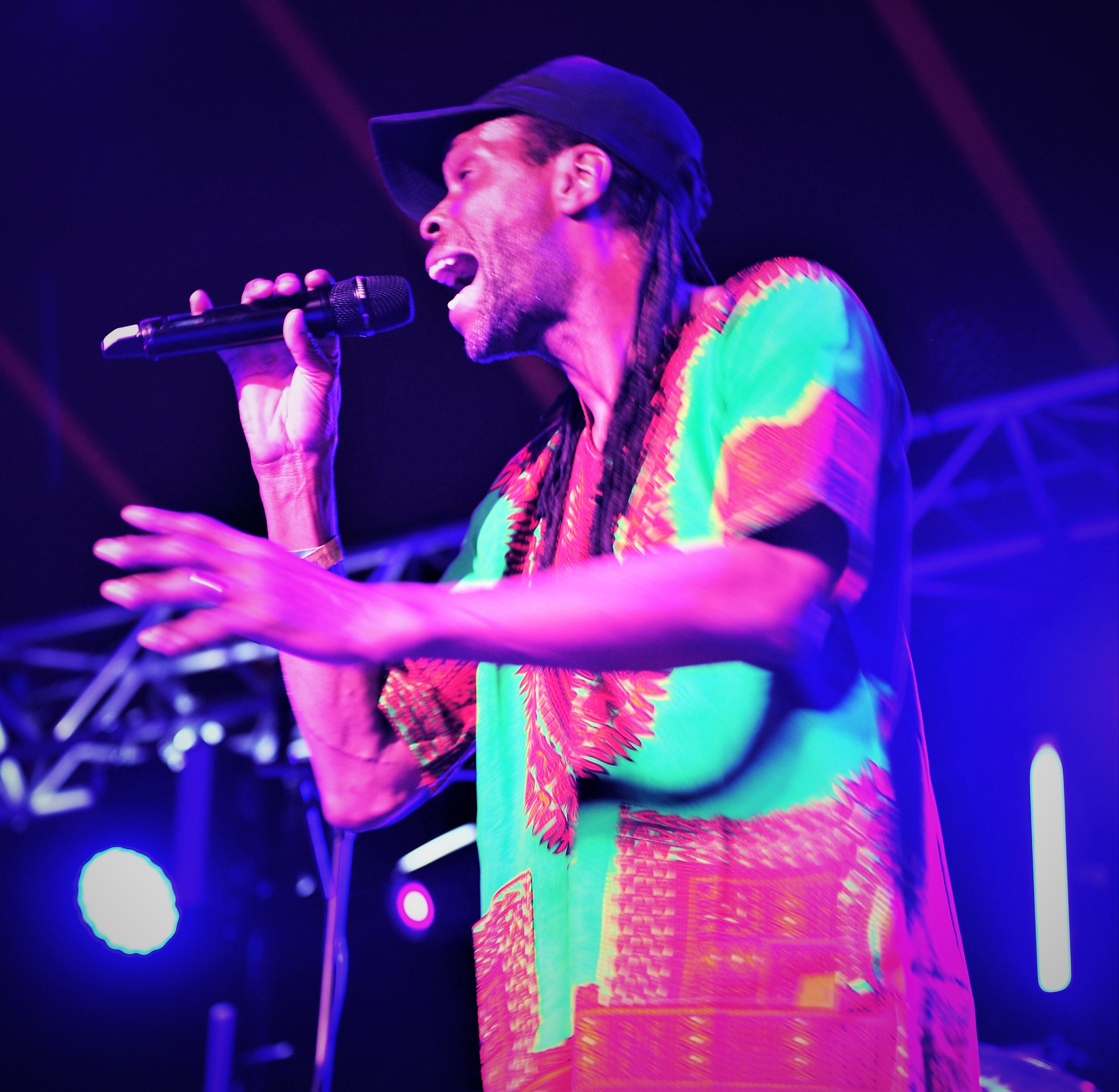 ---
---
Words & All Photos: By Steve Best
Except…………
Images (7) marked with * next to the caption: By Keith Buck

Imelda May: By Eddie Ochere

Kate Rusby: By David Angel