Blowing up all over the shop, The Native are set to release their new EP "Looking Back" on August 19th as their first body of work under a new deal with This Feeling Records. The EP will be released alongside its title track as their new single.
The Plymouth indie quintet sling in recent singles, "20 Something" (see the video below), "Changes" and "Blindside" on the EP.
The hotly tipped band completed a huge tour as guests to Bastille, while the summer has seen them hit festivals including the Isle of Wight, Truck, 110 Above, Y Not? and Chagstock. They play Leeds and Reading Festivals later this month.
Collectively the "Looking Back" EP is centred on themes of feeling adrift and disillusioned in young adulthood, and that's also true of its title track.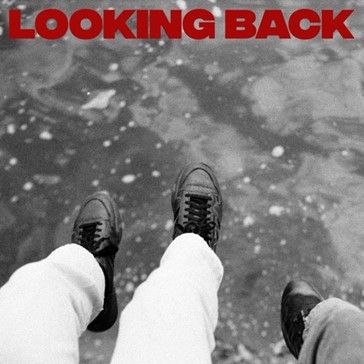 The Native commented, "When we first wrote 'Looking Back' it never really stood out to us as a single, we didn't think much of it until we started playing it live on the Bastille tour and it became the highlight of the set. We had people ask us to write out the lyrics so they could get them tattooed which was something we've never had before.
"I think after seeing the effect it had on people we realised what a special song it was and honestly think we can all say it's the best song we've ever written. We haven't ever been more proud of a body of work and can't wait to share the whole EP."
In addition to its four singles, the EP also features two brand new songs, "All Or Nothing" and "If Not Now, Then When?".
The "Looking Back" EP was produced by John Cornfield, whose expertise has helped guide legendary British rock bands including Oasis, Muse and The Stone Roses. The Grammy Award-winning Adrian Bushby (Foo Fighters, Muse, Everything Everything) provided mixing.

Featuring Charlie Noordewier (vocals, guitar), Ben Andrew (guitar), Tom Booth (bass), Harry Youngs (keys) and Fergus Segrove (drums),
Confirmed exciting rising stars, The Native's imminent EP release will further boost their stock value and elevate them a few more steps up the ladder towards inevitable arena-fillers status…It's coming…..