"They" often use the phrase, "the voice of a generation" about various singers of all sorts of genres. Most are OTT and unjustified. But Scottish folk singer Eddi Reader really does earn that accolade. Cited by many artists as their favourite vocalist.
Perhaps Scotland's greatest living female voice, many will know Eddi as the voice of Fairground Attraction from their hit "Perfect". But she is an accomplished solo artist and a guest singer with lots of other bands and artists over the years.
Currently popping up as special guest of Jools Holland and his rhythm and blues orchestra at festivals and gigs around the country. Still in very, very fine voice at 62-years-old.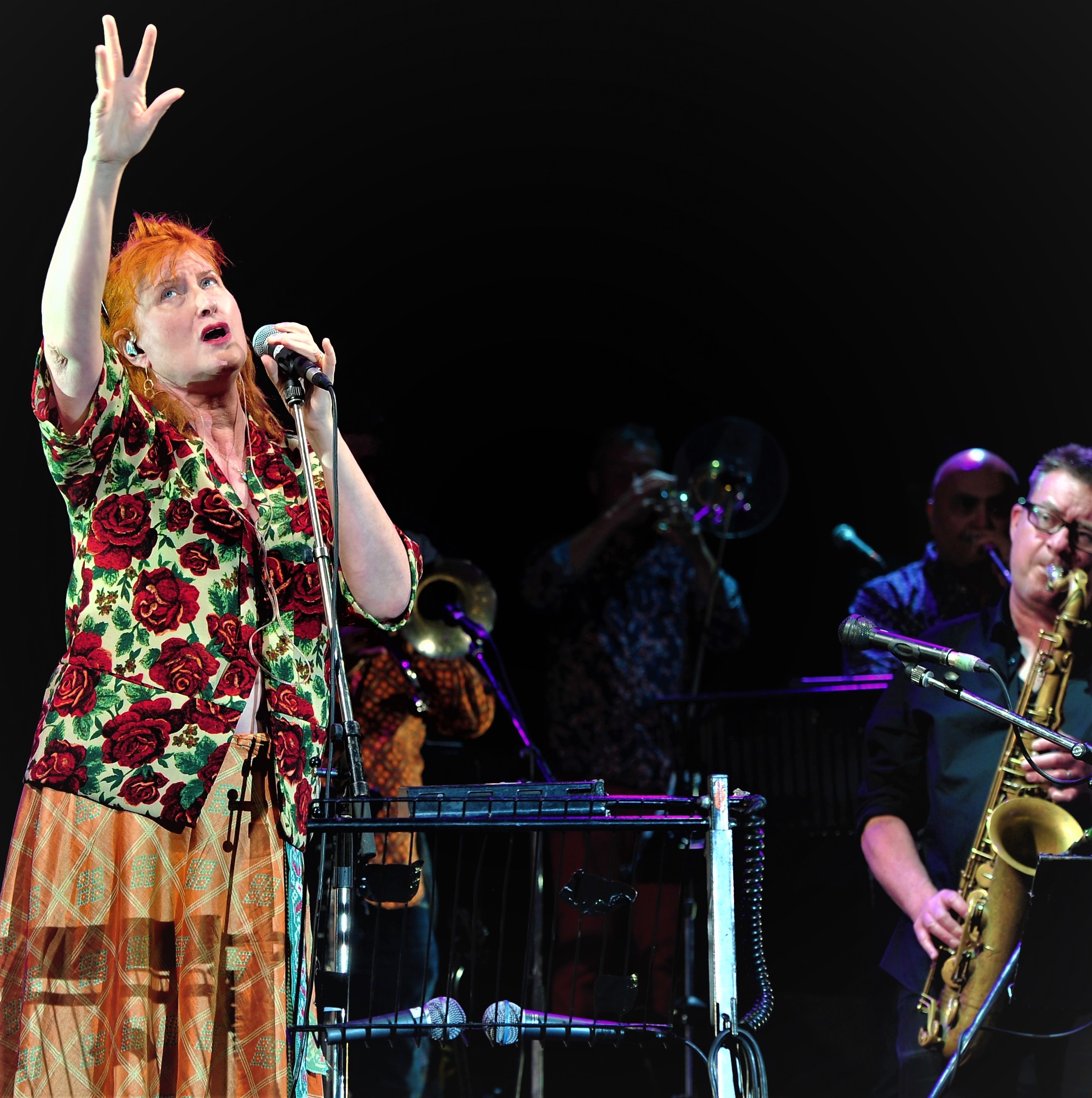 Eddi is one of the stars of the imminent Towersey Festival in the UK across the August Bank Holiday weekend. The UK's longest running independent festival. Now on a new site, Claydon Estate, Buckinghamshire.
The line-up includes Imelda May, comedian and musician Bill Bailey, del Amitri, Turin Brakes, Kate Rusby, Howard Jones, Ferris & Sylvester and Police Dog Hogan, among many others.
The festival has come a long way since the first event in Grandpa's back garden in 1965.  The now well-established festival, is a firm favourite of the local communities throughout Bucks/Berks and Oxfordshire, and lovers of folk and alternative music from across the UK.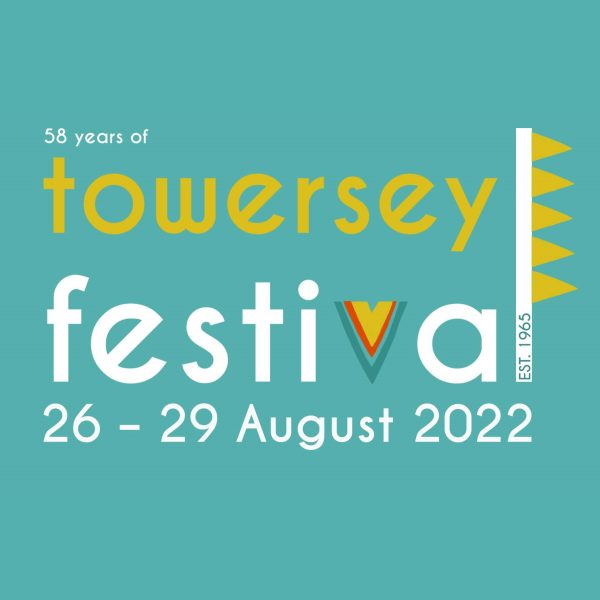 Festival director, Joe Heap, said: "The sense of community, joy and togetherness that is at the heart of Towersey  is something we are all longing for right now. We  want nothing more than to be back in a field dancing with you and your loved ones under the sun.
"We're excited to be in our beautiful new home of Claydon Estate in Buckinghamshire for the most exciting festival yet, a worthy testament to my grandad, it's founder back in 1965".
From her earliest years playing the folk clubs of western Scotland and learning how to street sing across Europe (like her hero Edith Piaf), Eddi's path soon lead her to a professional career in music as a backing singer for The Eurythmics and Gang of Four.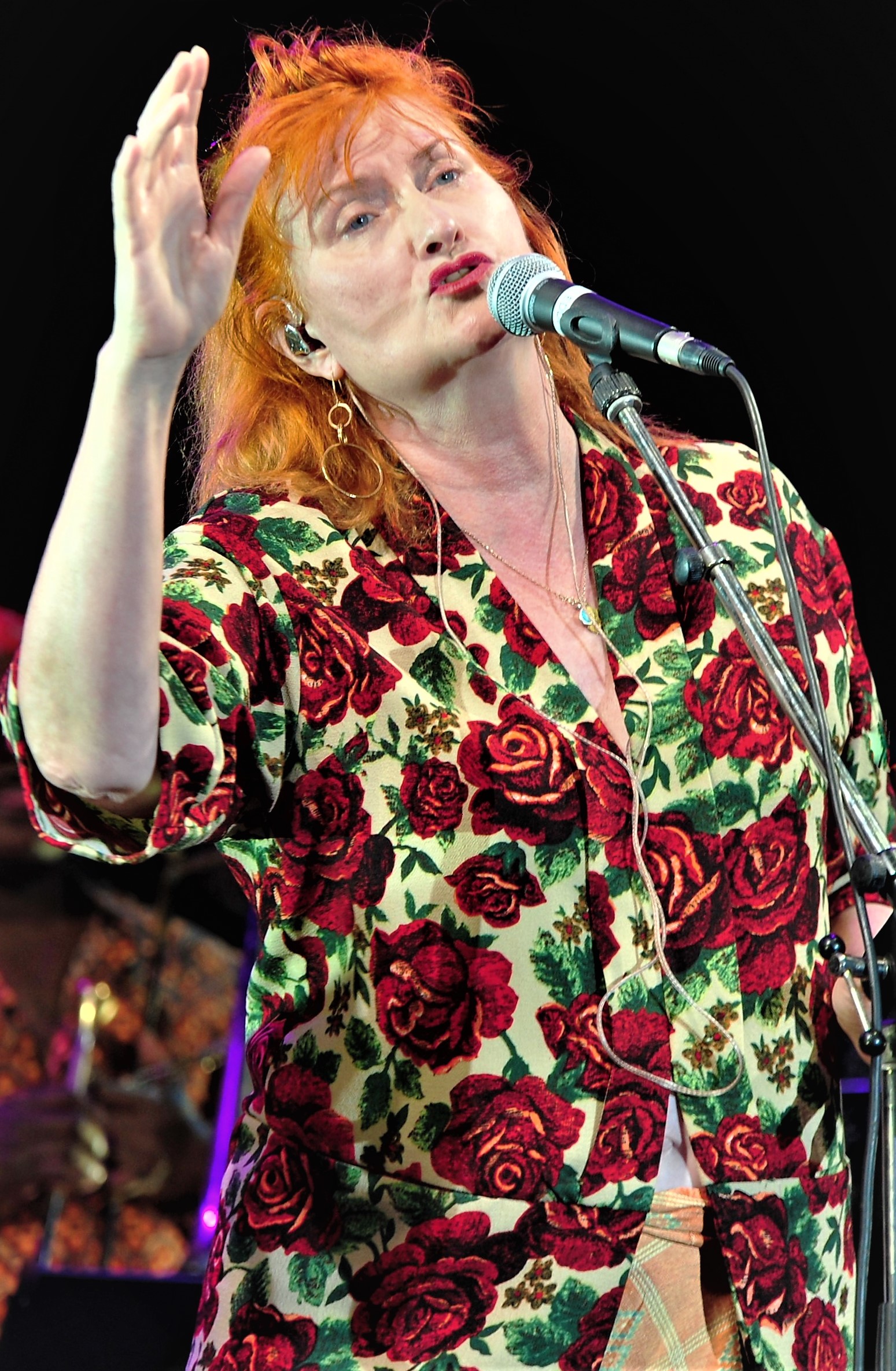 Her band Fairground Attraction had huge international success and number one hits with "Perfect" and debut album "First of a Million Kisses" which stormed the charts in the late 1980's.
Throughout her successful solo career, Eddi has released highly acclaimed albums such as "The Songs of Robert Burns" and recently, "Cavalier".
She has won BRIT awards, been awarded four honorary degrees, has an MBE, has sung to millions on some of the world's greatest concert and festival stages, and collaborated with a host of stars across a myriad of genres including folk, jazz, pop, world, punk and even classical with various orchestras.
---
Eddi Reader's "Track Record"…….

1. First song you recall hearing as a child?
"Friendly Persuasion" ( a song published in 1956 which appeared in the 1956 film of the same name) which my mother sung all the time she was pregnant with me (Eddi was born 29th August 1959.) When I hear it, I go into a very deep emotional place.
2. First single you owned?
"Young Hearts Run Free" by Candi Staton.
3. First LP/album you owned?
I bought "Blood On The Tracks" (Dylan) and "The Hissing of Summer Lawns" (Joni Mitchell) from the second-hand record shop in Glasgow.
4. First CD you owned?
Fairground Attraction's album "The First Of A Million Kisses" was the last vinyl LP made by RCA/BMG. So all subsequent albums were on the CD format.
My first solo album "Mirmama" (1992) would have been the first CD I owned. (Although the vinyl was still pressed in smaller numbers).
5. Last music you bought and in what format (CD/vinyl/digital download)?
Ren Harvieu on my iPhone and Bob Dylan's latest on-line concert was streamed onto my telly… I usually have John, my partner, or one of my sons help me get something I need as i'm no tech' expert… I also ordered from Amazon some 1950's folk music albums from the Clutha Vaults, and one by the the influential Scottish folk band Ossian.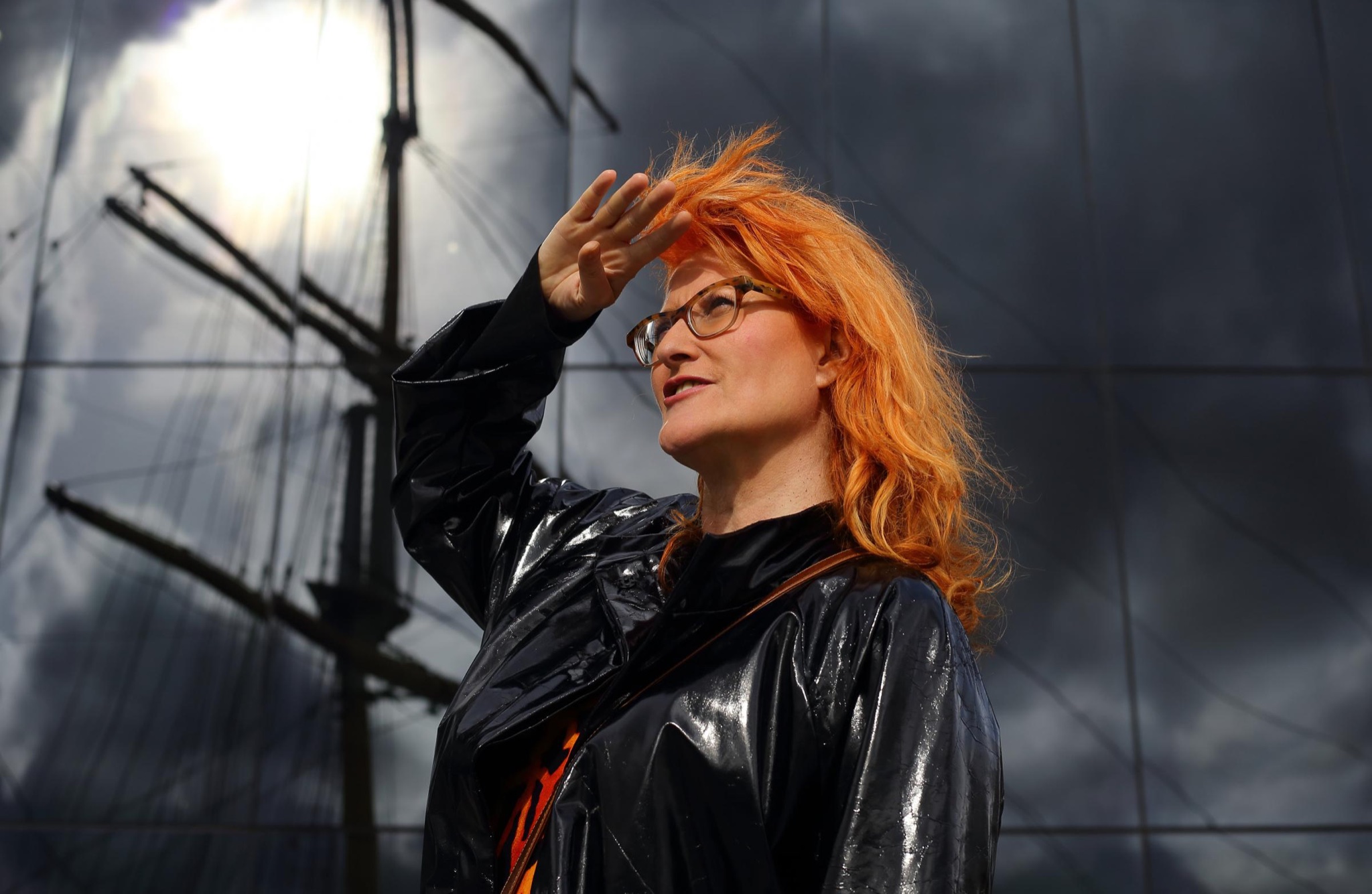 6. Which album would you be happy to receive as a gift?
Any rare Patsy Cline or Edith Piaf – or rare folk music… I buy 78s in charity shops because I have a wind-up (no electricity) gramophone.
I can play just about any format as I collect old equipment. I have a tape recorder, gramophone, a small box for playing vinyl singles, a stereo, a DAT machine and a Super-Eight 8-track. For listening pleasure, I have it covered.
7. Favourite album? (Choose more than one if need be…)
"Changes", but right now, I'm listening constantly to Donald Fagen's "The Nightfly" from 1982 … I missed it the first time, but I'm getting it now. I think that, and a 1976 album by Paul Brady and Andy Irvine are the most satisfying albums start-to-finish I've ever heard.
Recently, I've added to that list Bob Dylan's "Love &And Theft" (2001) and The Unwanted's "Music From The Atlantic Fringe" (2009).
8. Best record ever made (can be single/album/EP – and choose more than one if need be)?
All the above.
9. Guilty secret (or anything unusual or perhaps unexpected) in your music collection?
All music is wonderful.
10. What does music mean to you and how does it make you feel?
See the above answer!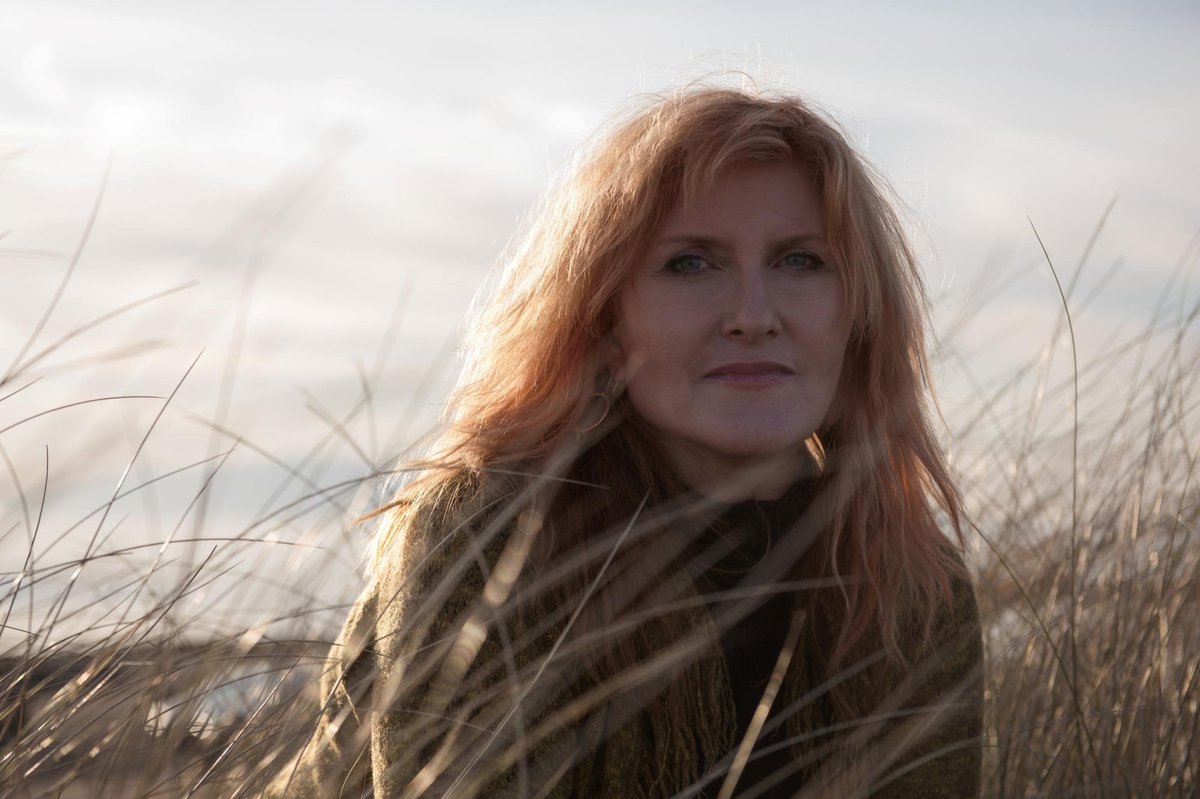 11. Which song or album is a guaranteed mood booster?
"Respect" by Aretha Franklin.
12. Which song or album would be the soundtrack to a film about your life?
Not sure…
13. Your favourite driving track – or music to exercise-to?
Compilations, including Scott Walker, Van Morrison… all the afore-mentioned and surprises.
14. Best song or album for a romantic moment?
"Sweet Mountain Of Love" by Brian Wilson's wife (now ex-wife Marilyn Wilson-Rutherford).
15. Which song was played for the "First Dance" at your wedding (if you are married), or which song would you choose if you did get married?
"Tell It Like It Is" by Aaron Neville (1966), although my sister sang "Wild Mountainside" (by John Douglas of Trash Can Sinatras).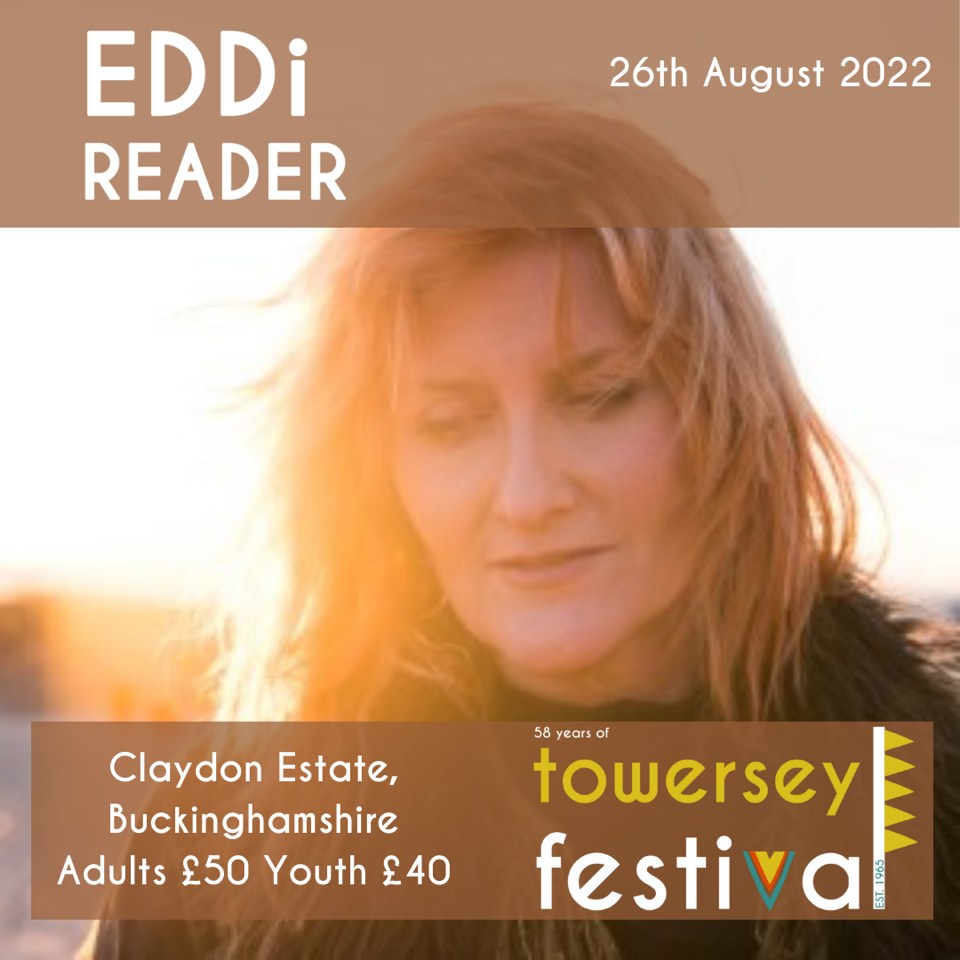 16. Your choice of song to sing at karaoke?
Depends on what inspires.
17. Which song takes you back to your childhood – and to which specific memory/memories?
"The Wonder Of You" by Elvis Presley", and I'm right back to our two-bed flat with my six sisters and brothers – cleaning before mum gets back from the shops.
18. Favourite band (or bands)?
Millions of them!
19. Favourite singer (or singers)?
As above!
20. Which song would you like played at your funeral?
I'll let you know on the day 😉
---
Photographer credits
First 3 images from top of page down, (Eddi in roses-patterned top): Steve Best