(SUNDAY) – Review & Photos
---
I'd liked to have been in that meeting… "Right chaps, let's form a new band. Better get writing songs then. No, no, no. We'll do covers, Nirvana songs. Oh, right. OK. But with a twist…A twist? Yeah. The singer will front the band as Elvis Presley and we'll all dress like Elvis and his band in Vegas!"
On paper that idea is certifiably bonkers, but see the band Elvana on a big stage doing just that idea and it is fabulously eccentric and something only a bunch of Brits could pull off.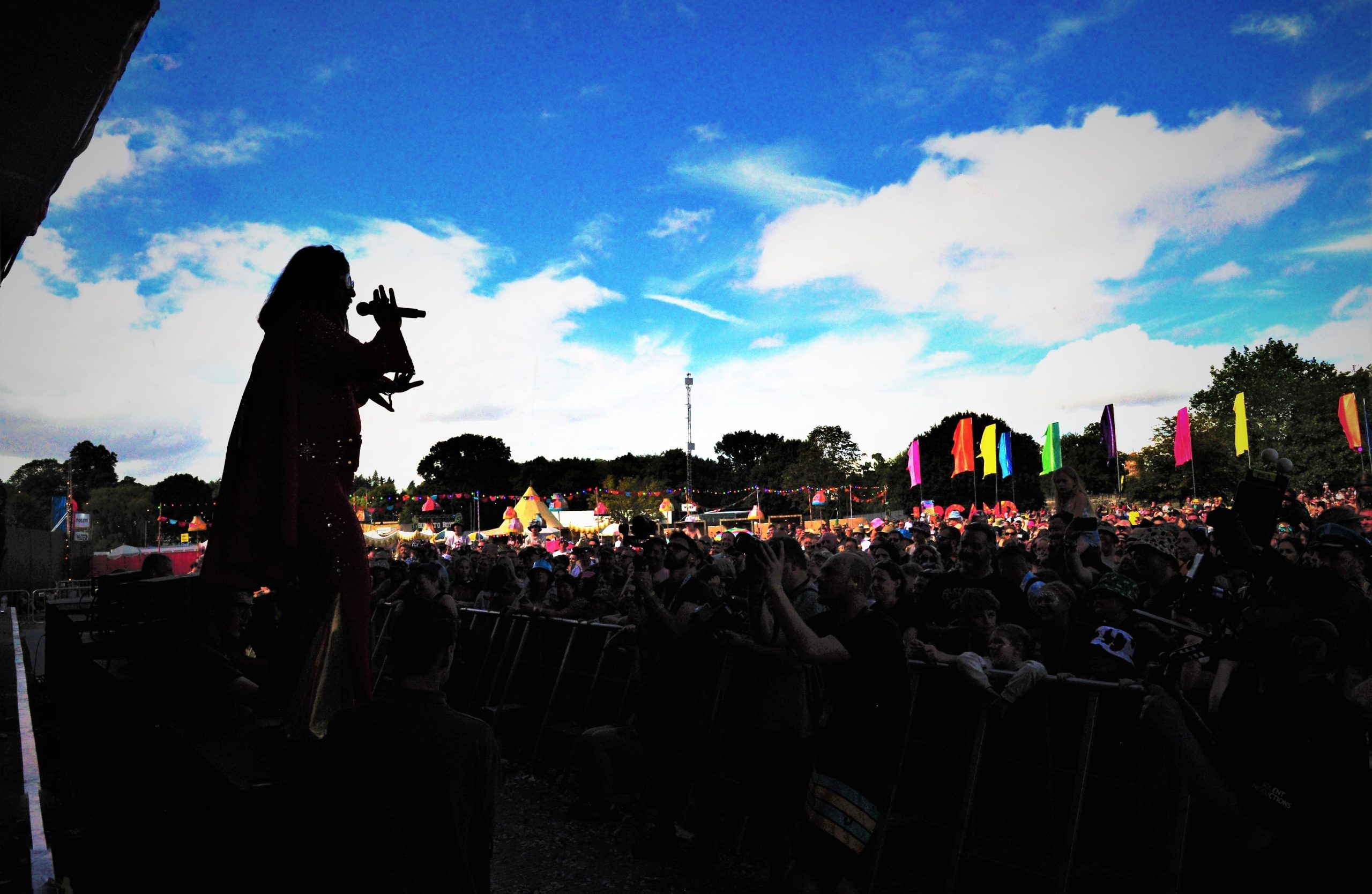 The musicians are top class and 'Elvis' is a real showman. He is not an impersonator though, as he will tell you himself.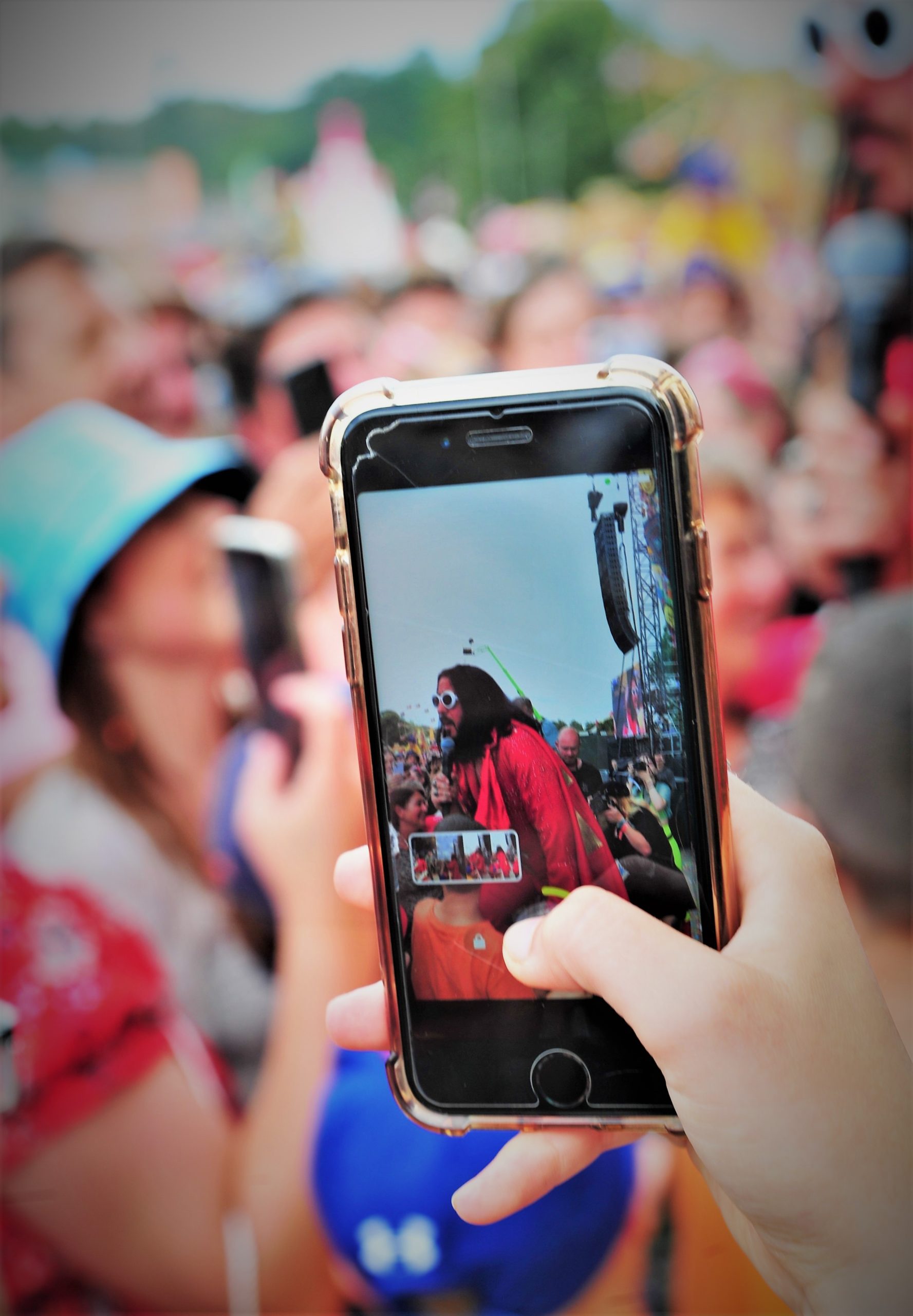 They even graced the stage at the rock festival Download not long ago. Today, they went down a storm to a big crowd, many wearing Nirvana or Elvana tee shirts. Young and old. Elvis dashed off the stage into the pit and onto the barrier to get up close and personal with the crowd to sing to them, and they lapped it up.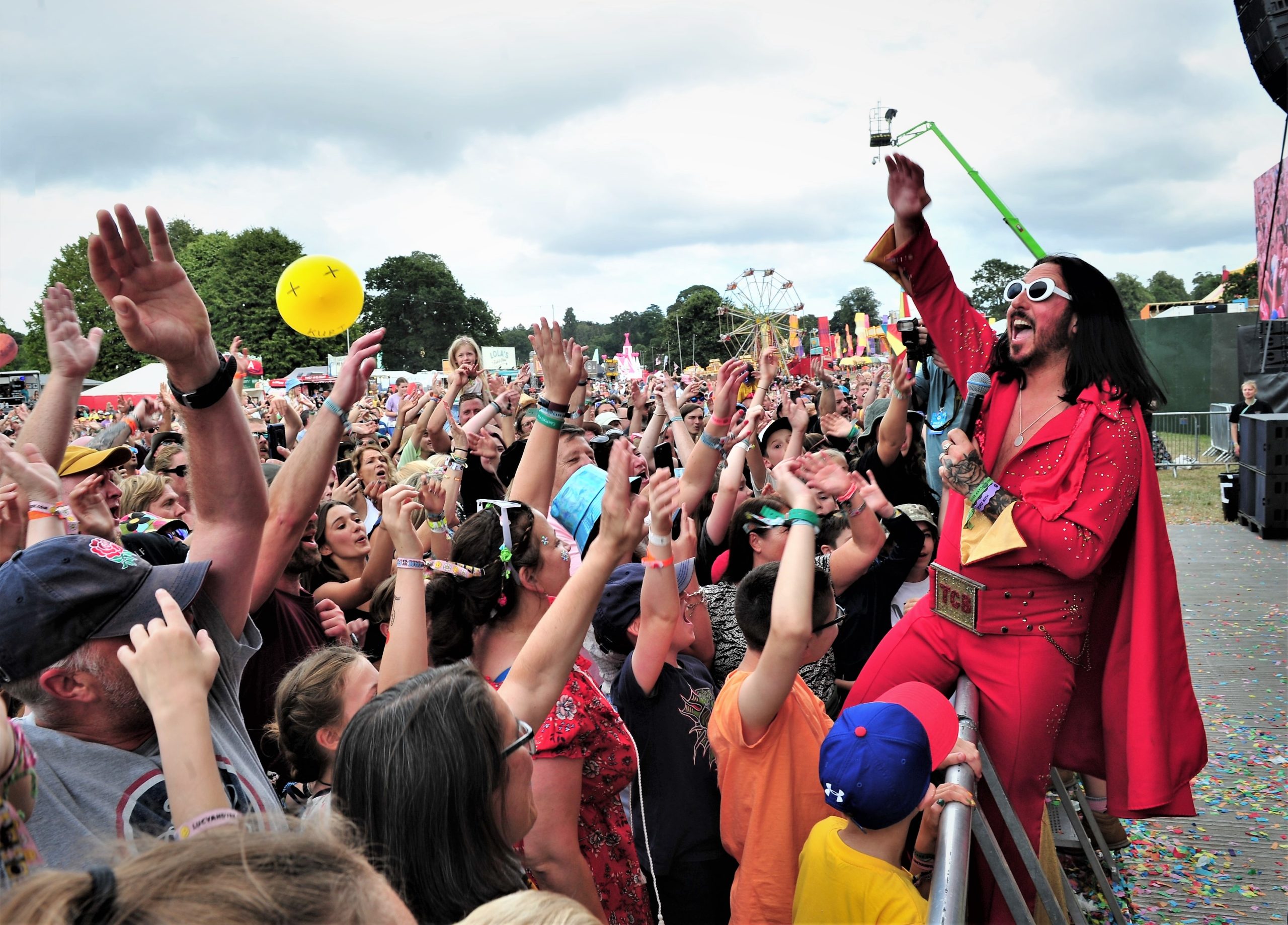 Later on Sunday, Elvis made a surprise guest appearance with Shed 7 to duet with Rick Witter on the Elvis hit "Suspicious Minds". Made me laugh as Elvis left the stage, and Rick Witter shouts, "Cheers Paul!".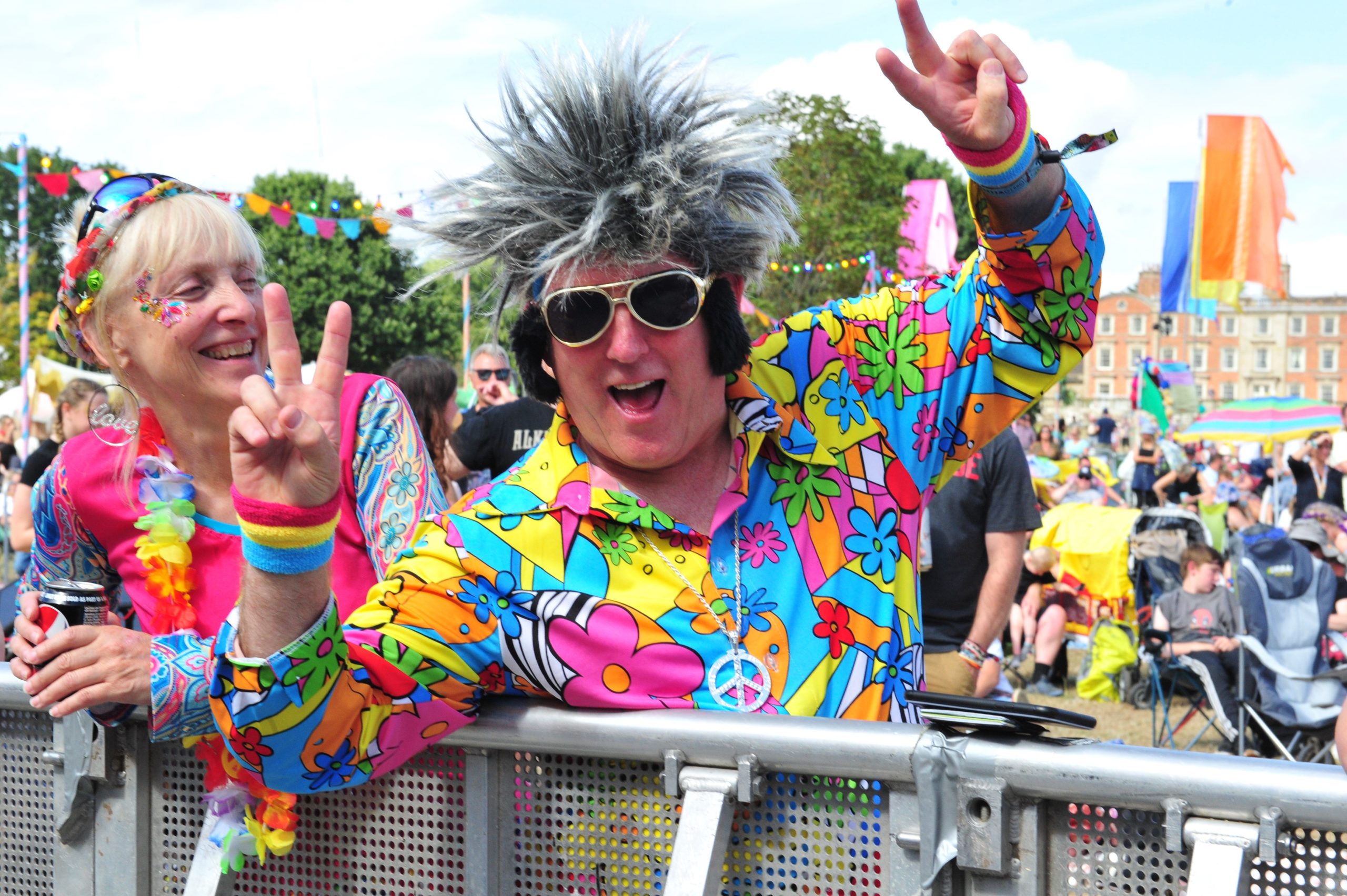 If you have not seen Elvana yet (they are from Newcastle-Upon-Tyne), do so soon. I want them to play at my funeral wake!!!! Imagine the faces of friends and family. Love to see that. Oh, no, I'll be brown bread by then! Hopefully not yet.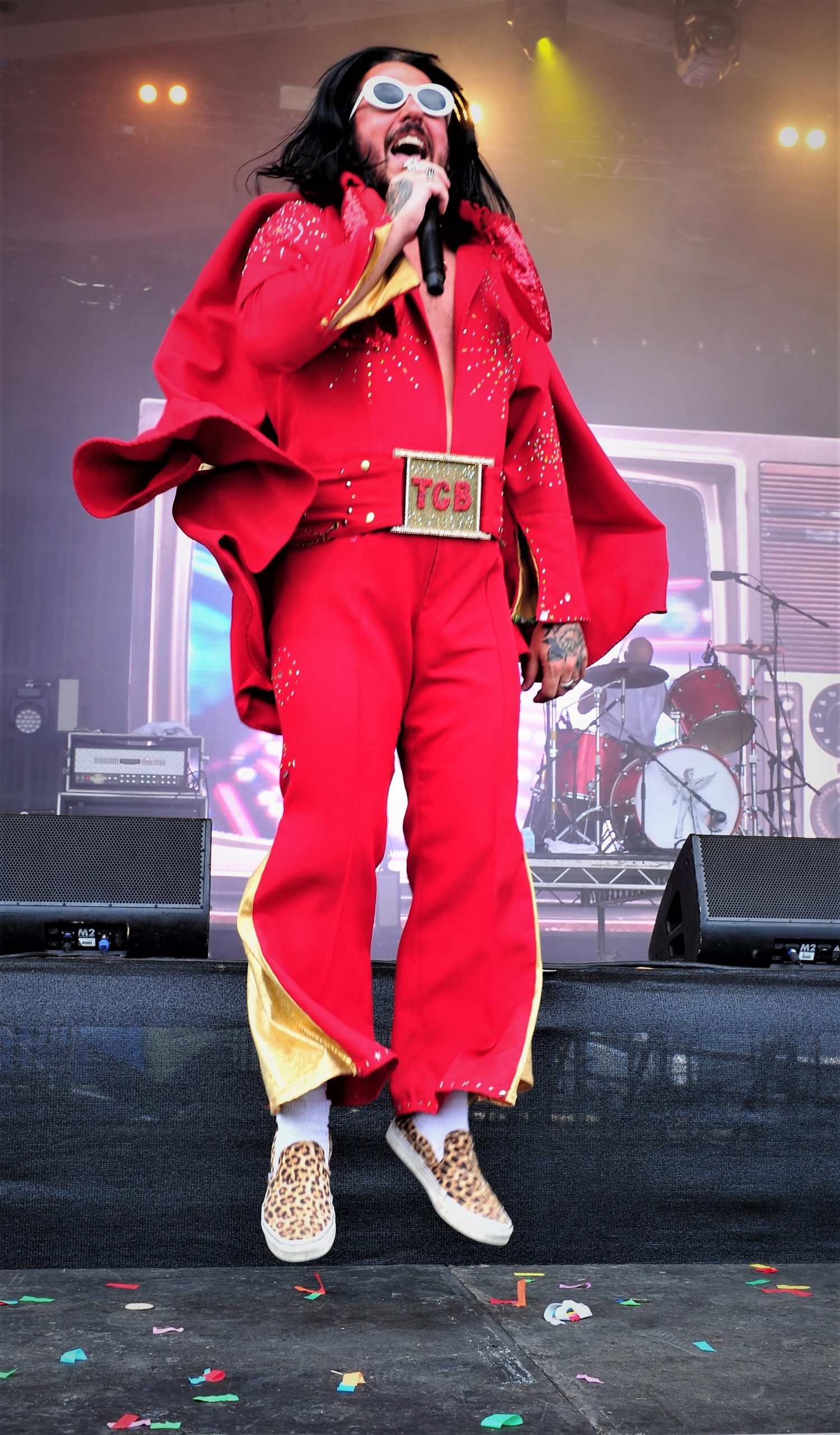 The campers rocked up on Thursday for Camp Bestival Shropshire, but the main music started on Friday with Becky Hill headlining, and on Saturday with Fat Boy Slim topping the bill. This is the first year for Camp Bestival at Weston Park in Shropshire. (See our review and pix from days one and two in our "Live Zone".)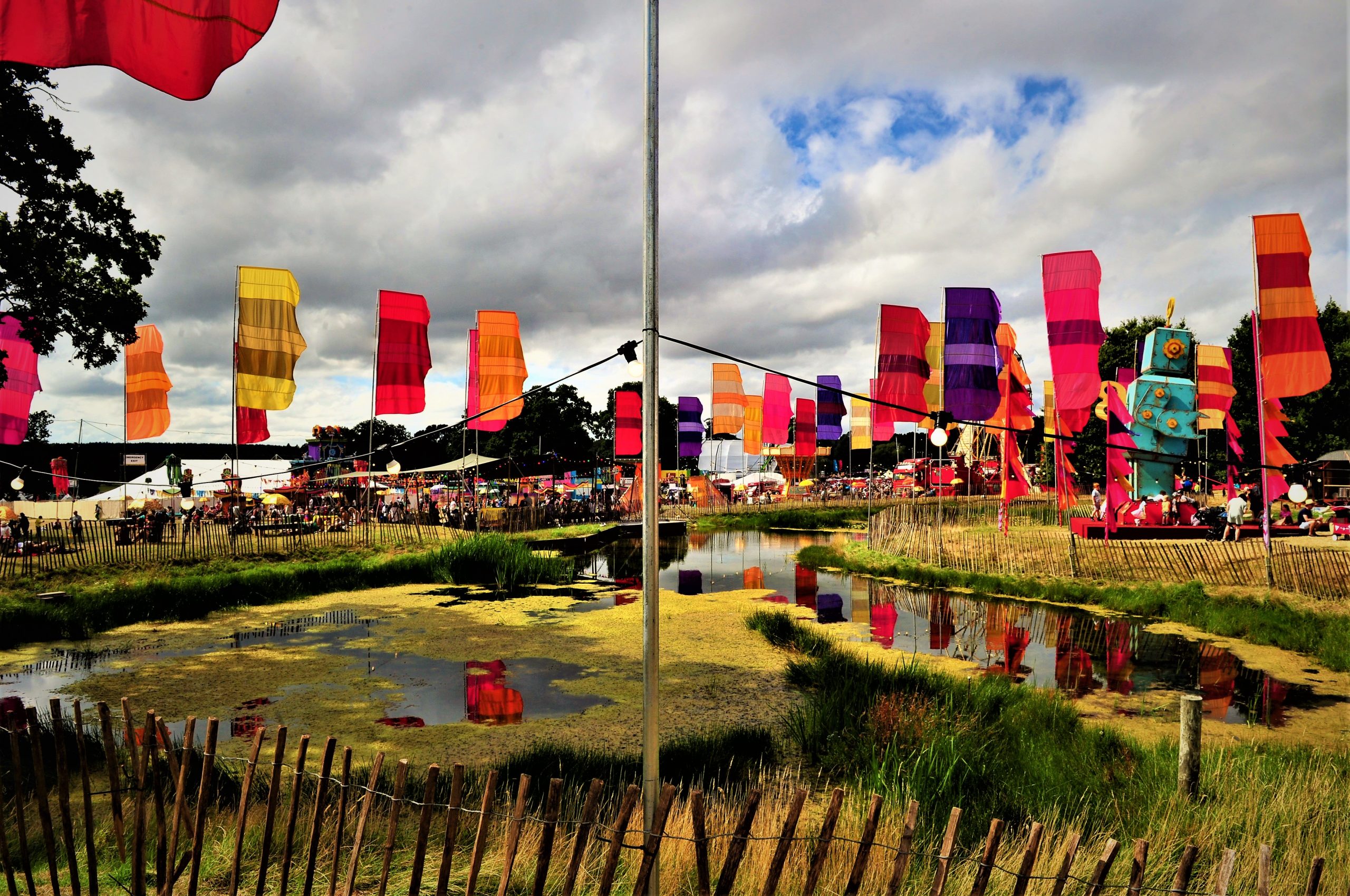 Circa 18,000 adults on the site across the four days. Tickets already on sale for 2023: 17th to 20th August 2023, the Dorset site will be running in the July. Weston Park the site of the now defunct V Festival hosts Camp Bestival  –  which is very much a family-focused event. Today (Sunday), the kids have plenty to keep them happy including Horrible Histories: Terrible Tudors from the TV. Camp Bestival runs every year at Lulworth in Dorset, operating since 2008, run by Radio 1 DJ Rob da bank and his wife Josie.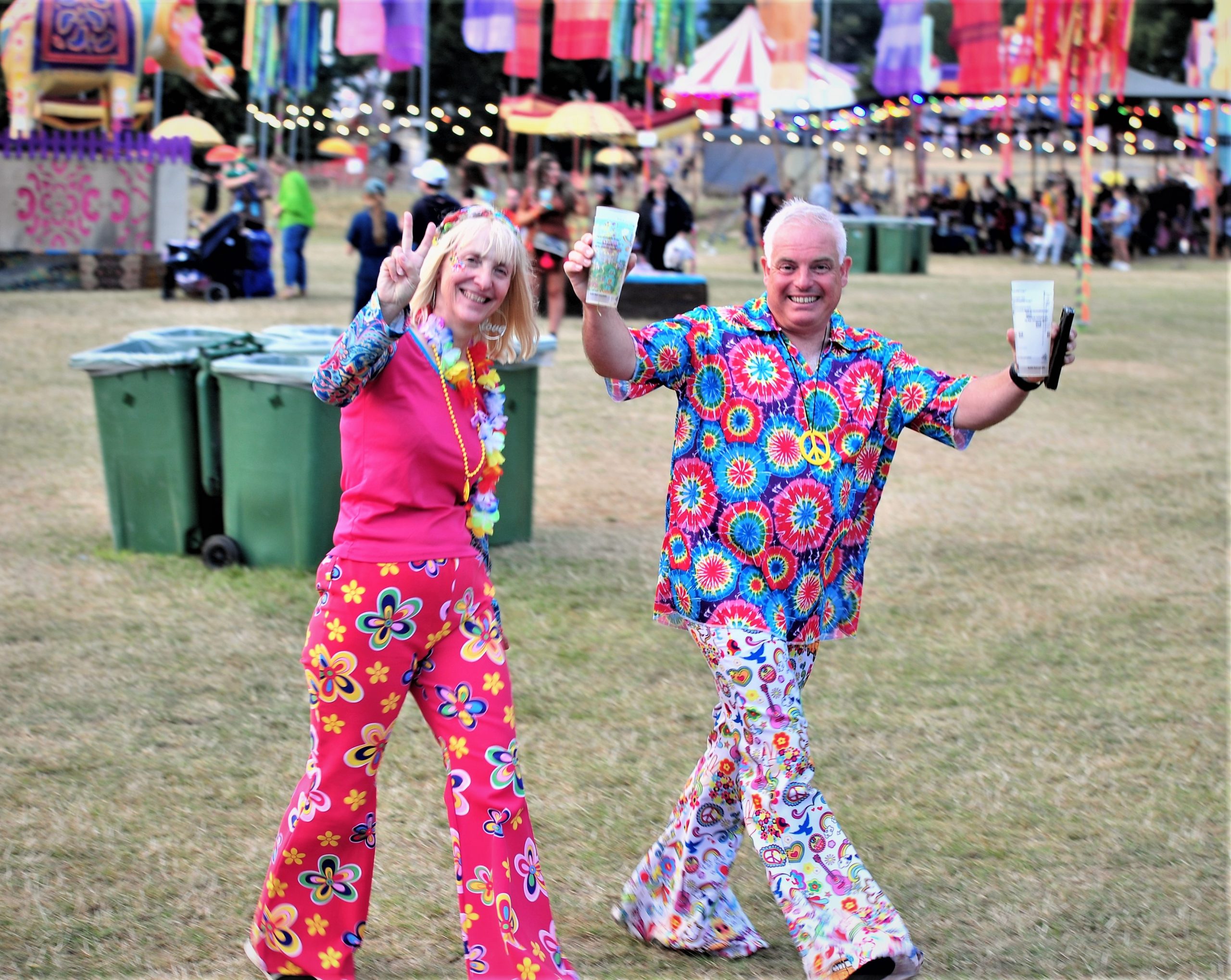 Rag 'N' Bone Man aka Brighton's Rory Graham is the headliner on the main stage tonight, and Self Esteem heads up the Big Top stage.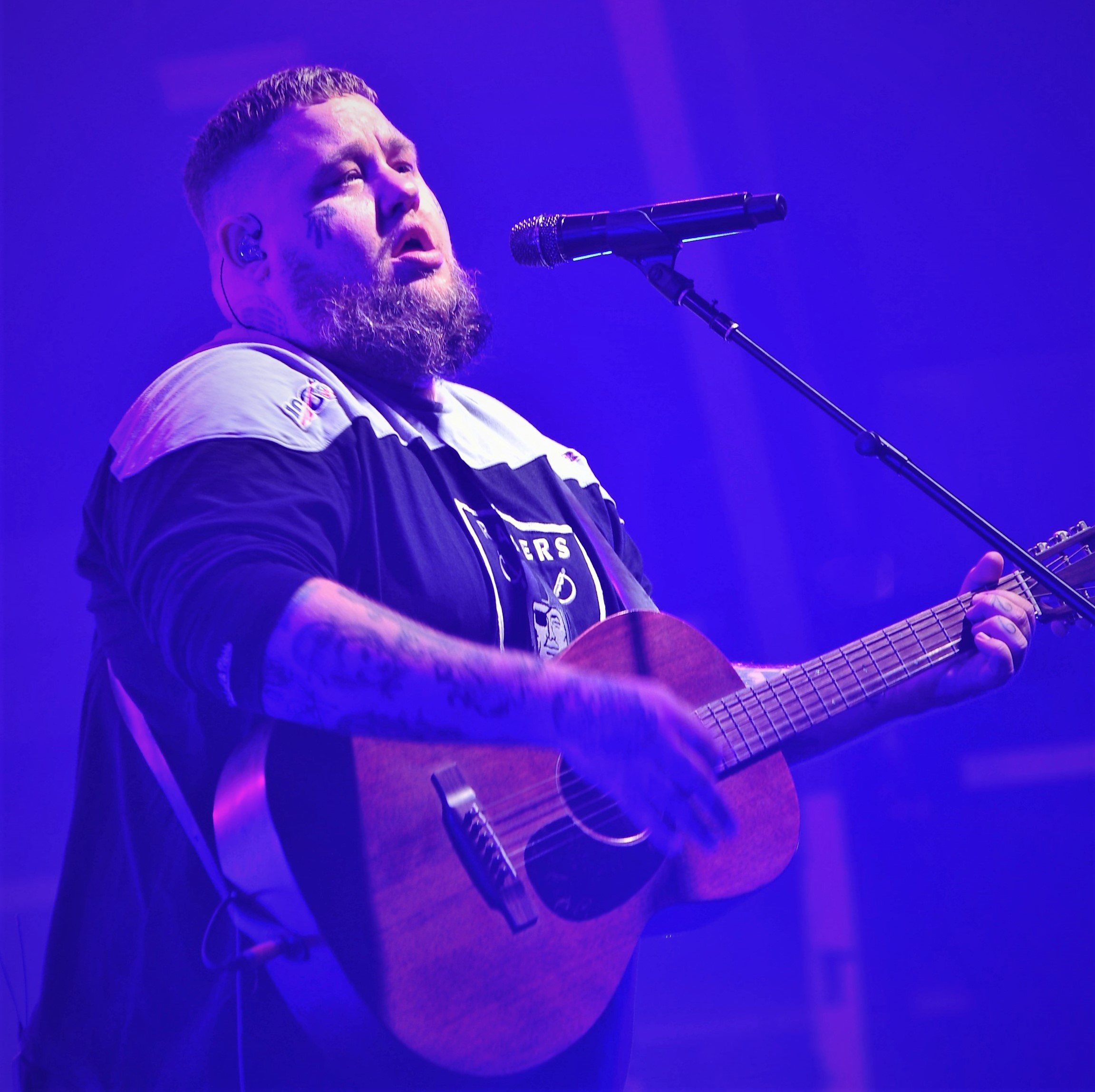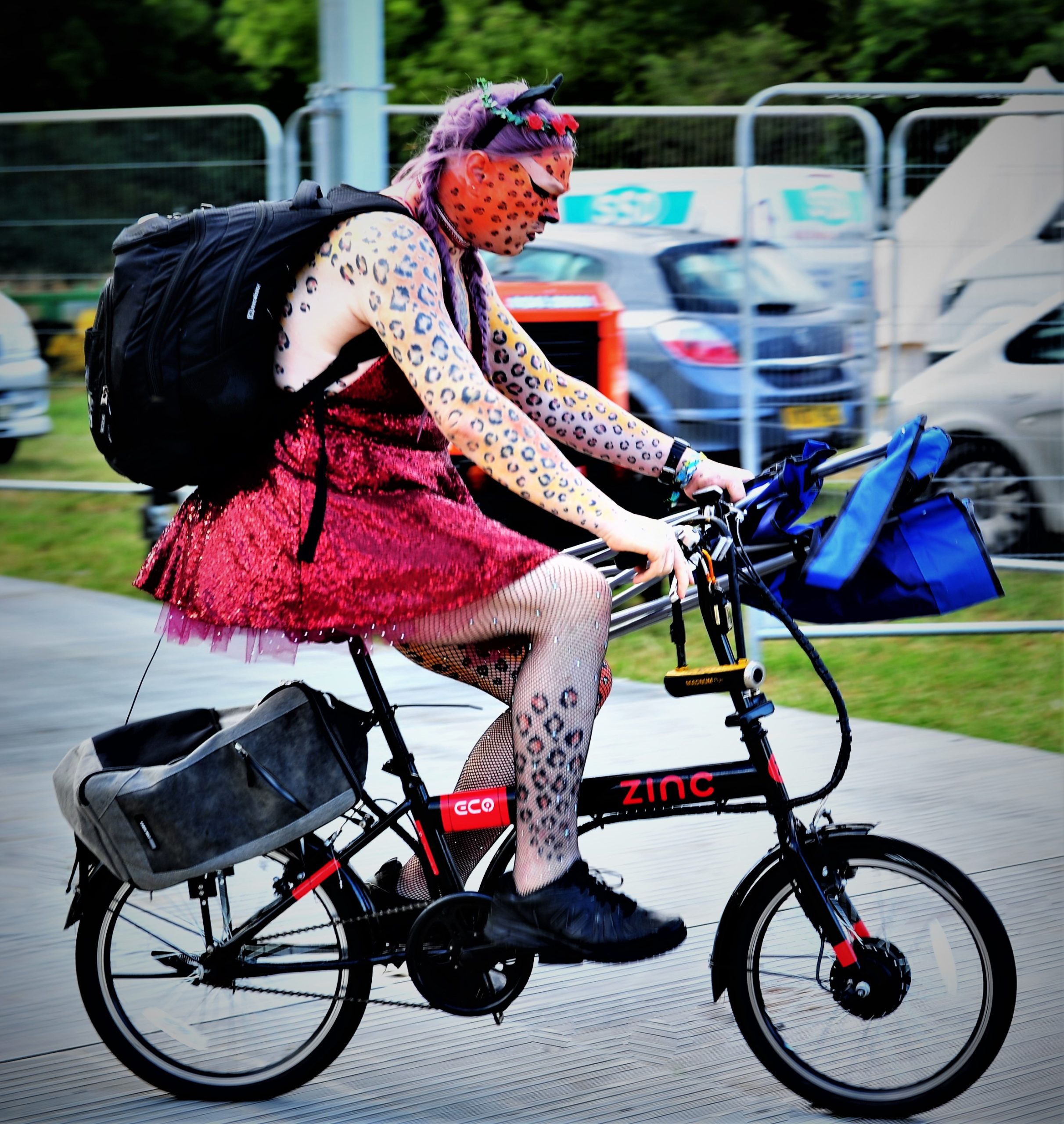 Rob da Bank raves about Self Esteem's set from last years' Camp Bestival in Dorset, and about the lineup for the last day at Weston Park 2022.
He says: "Self Esteem blew me away at last year's Camp Bestival in Dorset and her albums keep getting better and better… throw in Mancunian royalty Mr Scruff, reggae legend Sister Nancy and everyone's fave, rave DJs 2 Bears alongside Balearic belles Lisa Loud and Nancy Noise, and the first ever Camp Bestival Shropshire is really spoiling us all… "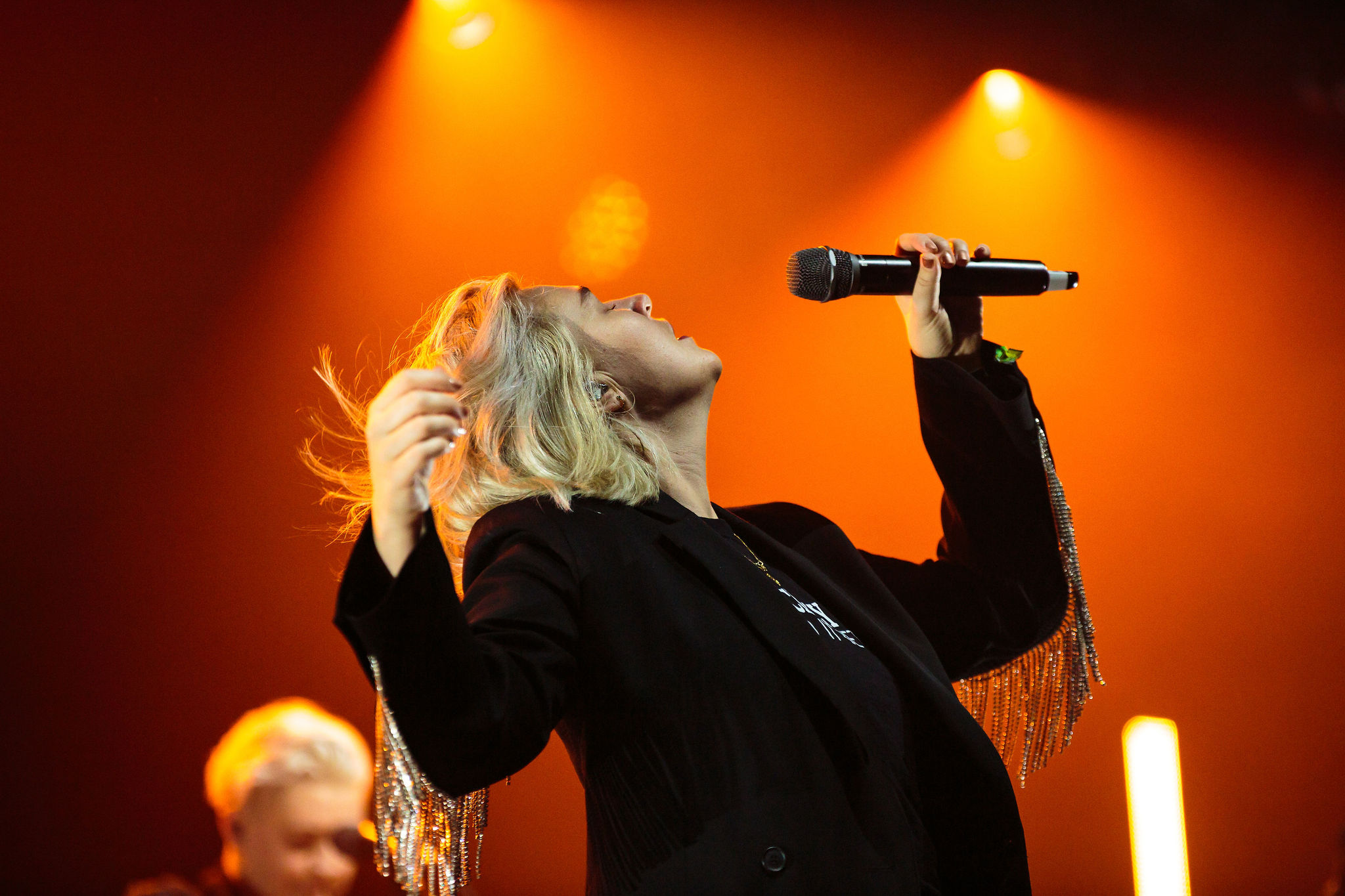 Self Esteem aka Rebecca Lucy Taylor's second album, "Prioritise Pleasure" has propelled her to big success, and her star is still on the ascent. She packed the big top for her 11pm set on Sunday, which sadly I had to miss. Next time.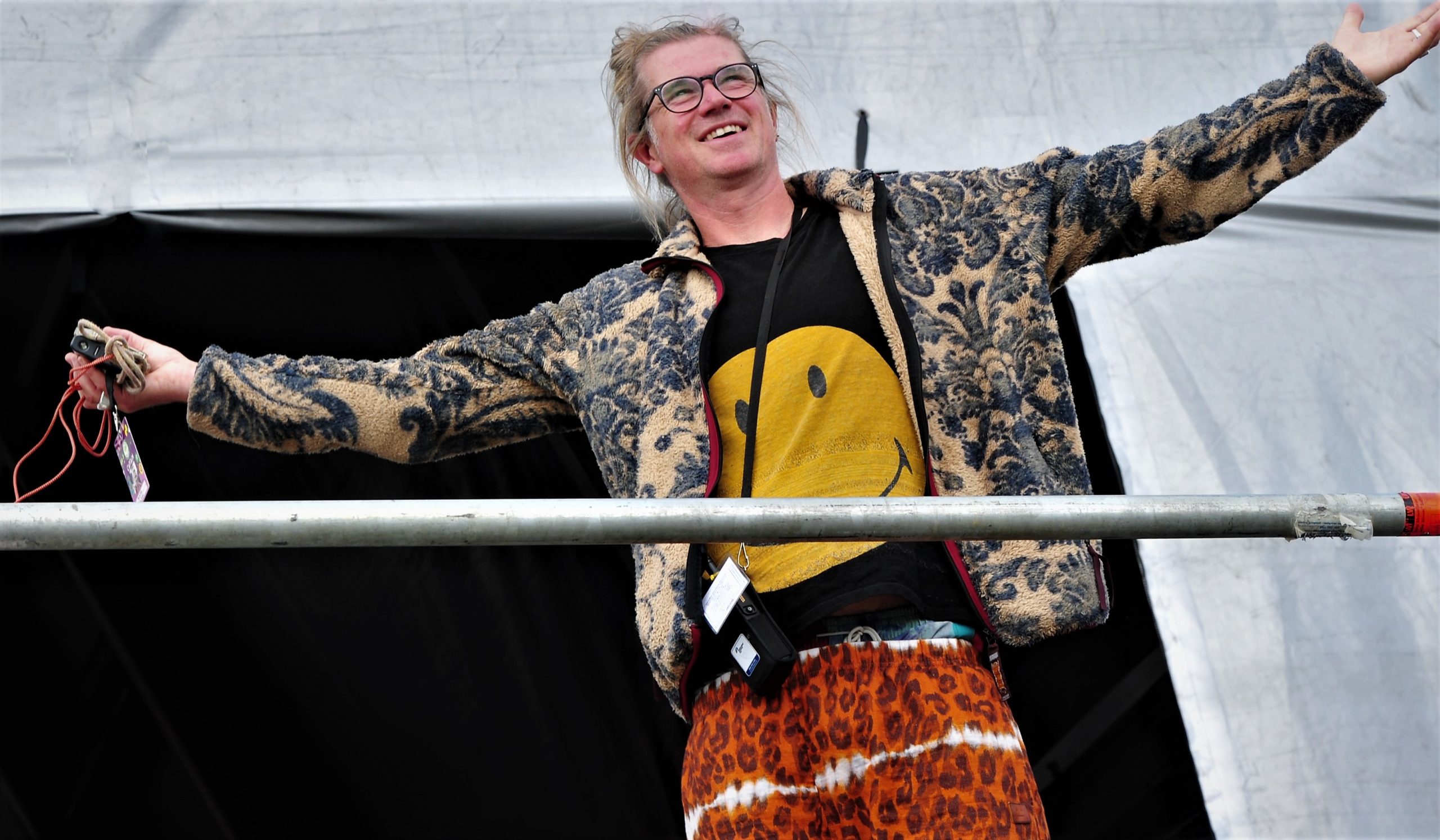 Britpop legends Shed 7 are still packing a punch as a live band. I saw them at a festival in Guildford way back in the mid-90s and they were superb.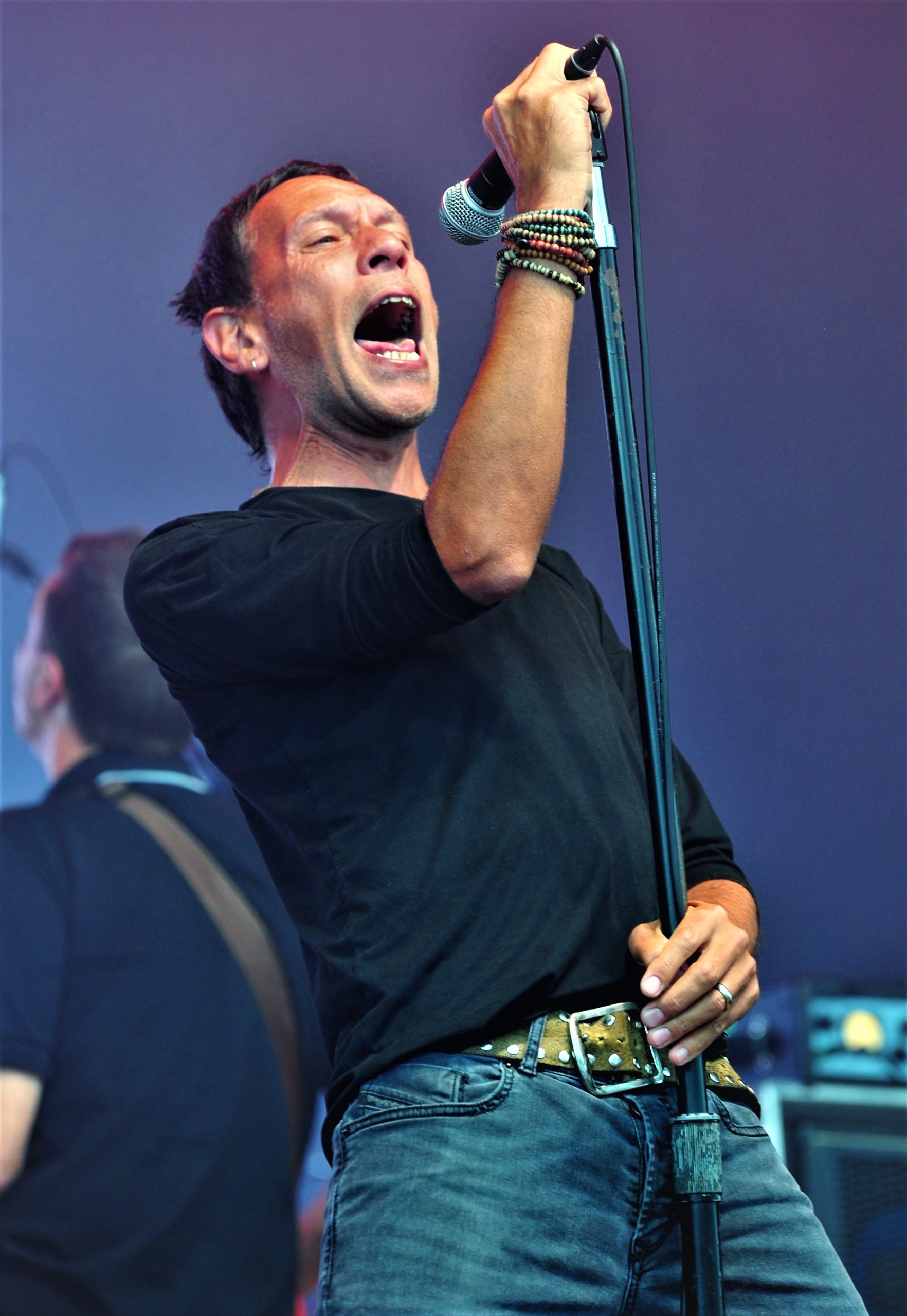 Today, just as good. The rain lashed it down for 10 or so minutes of their set, the only dodgy weather of the four days. But no one cared.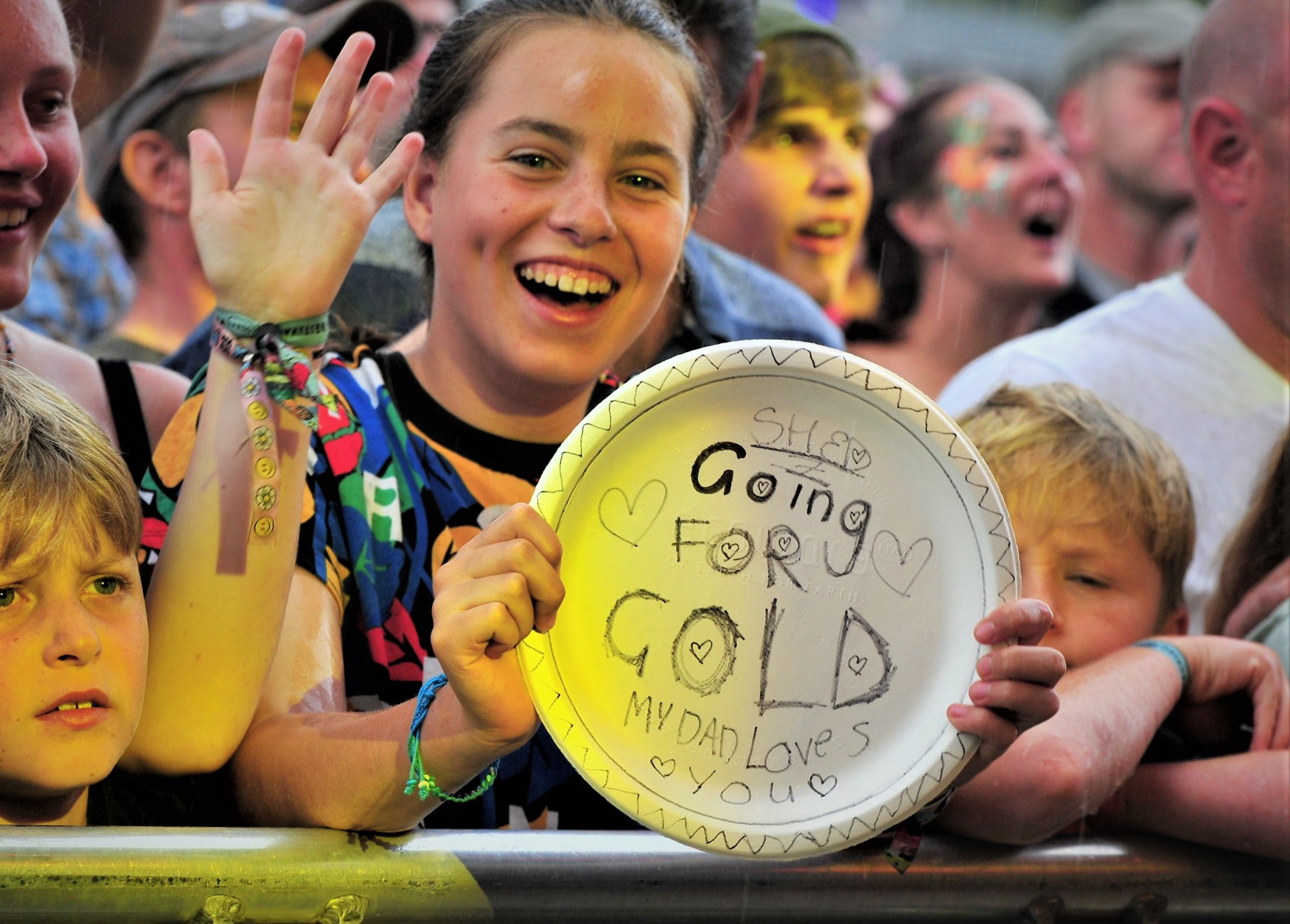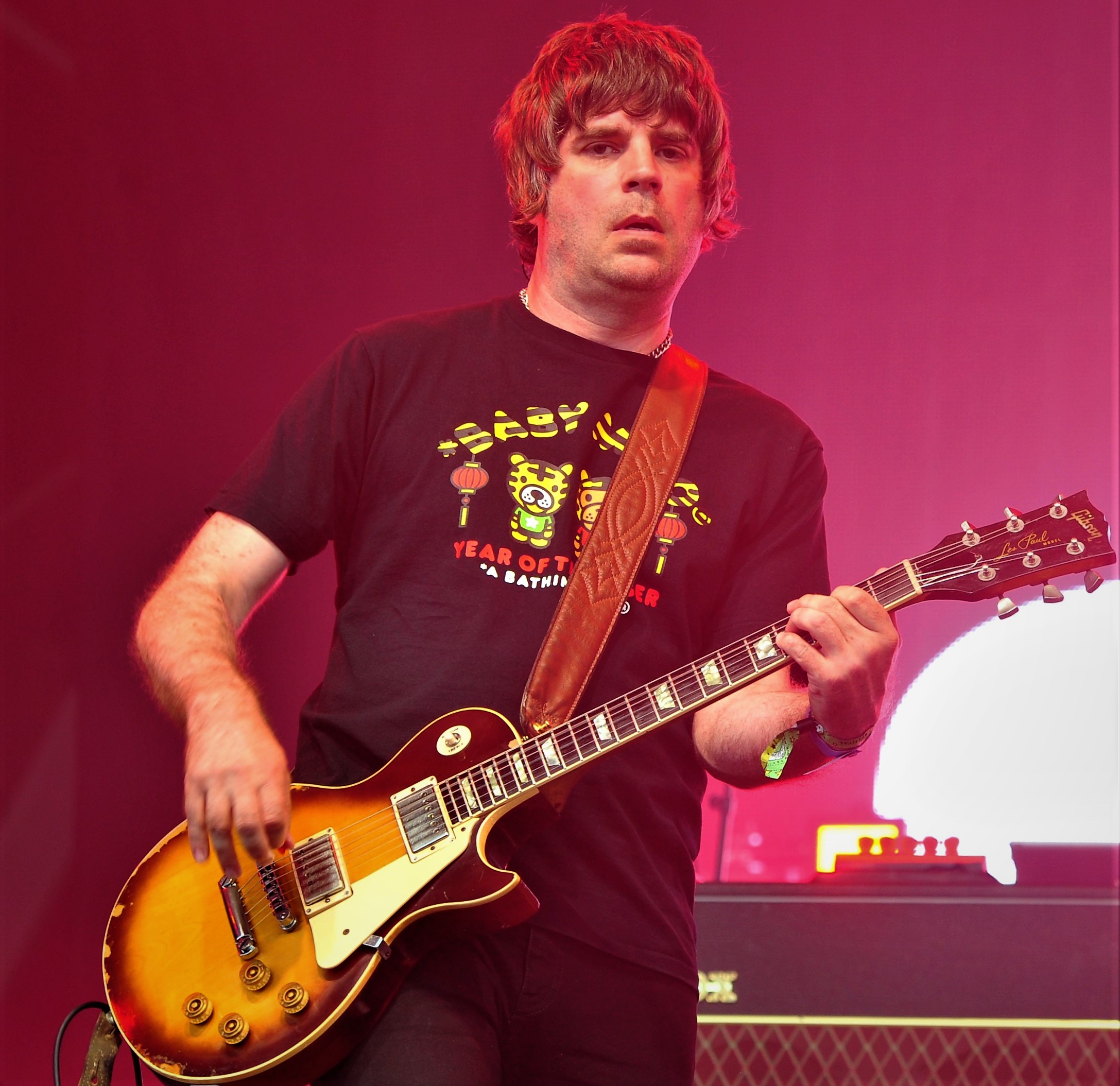 A real, "Ahhhh" moment in their set when a young couple were called onto the stage by Rick, and the guy got down on one knee and proposed, with his girlfriend in complete shock. She did say yes though! Imagine if she'd said no. Awkward or what?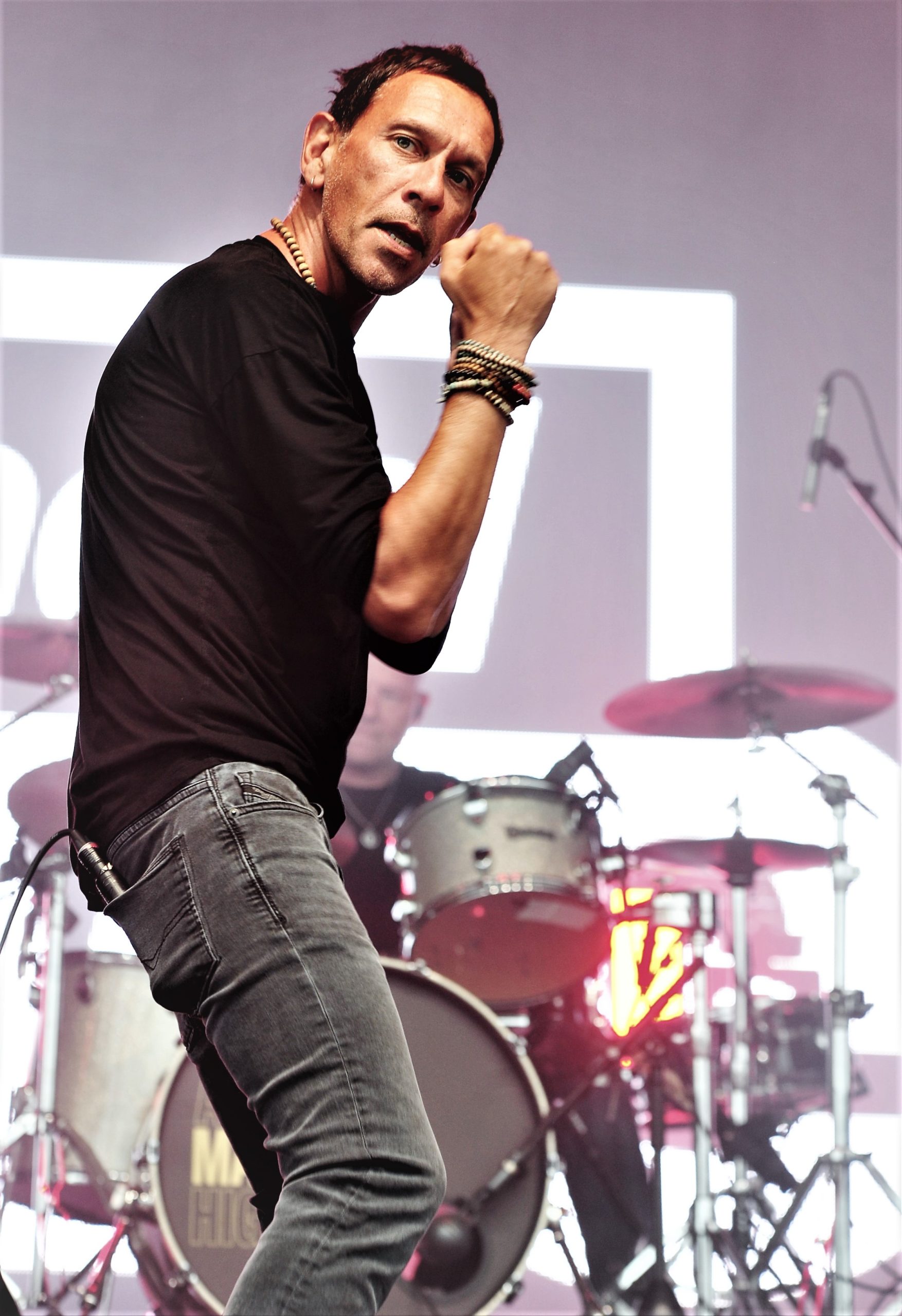 BBC 6 Music DJ Chris Hawkins compered the main stage and did a good job.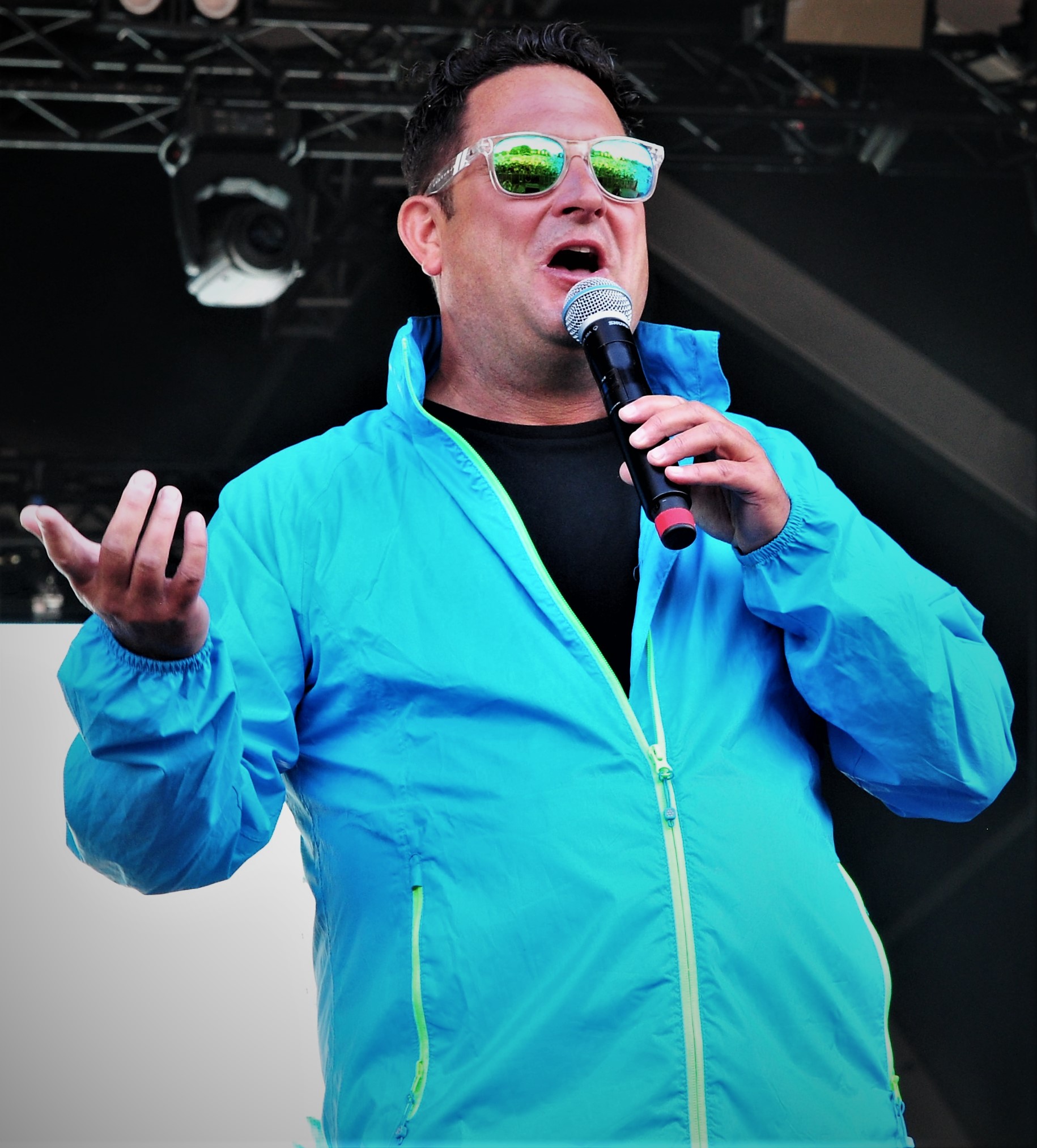 Billed as Faithless (DJ Set), that turned out to be one half of the iconic dance act Faithless, Sister Bliss who delivered a cracking set.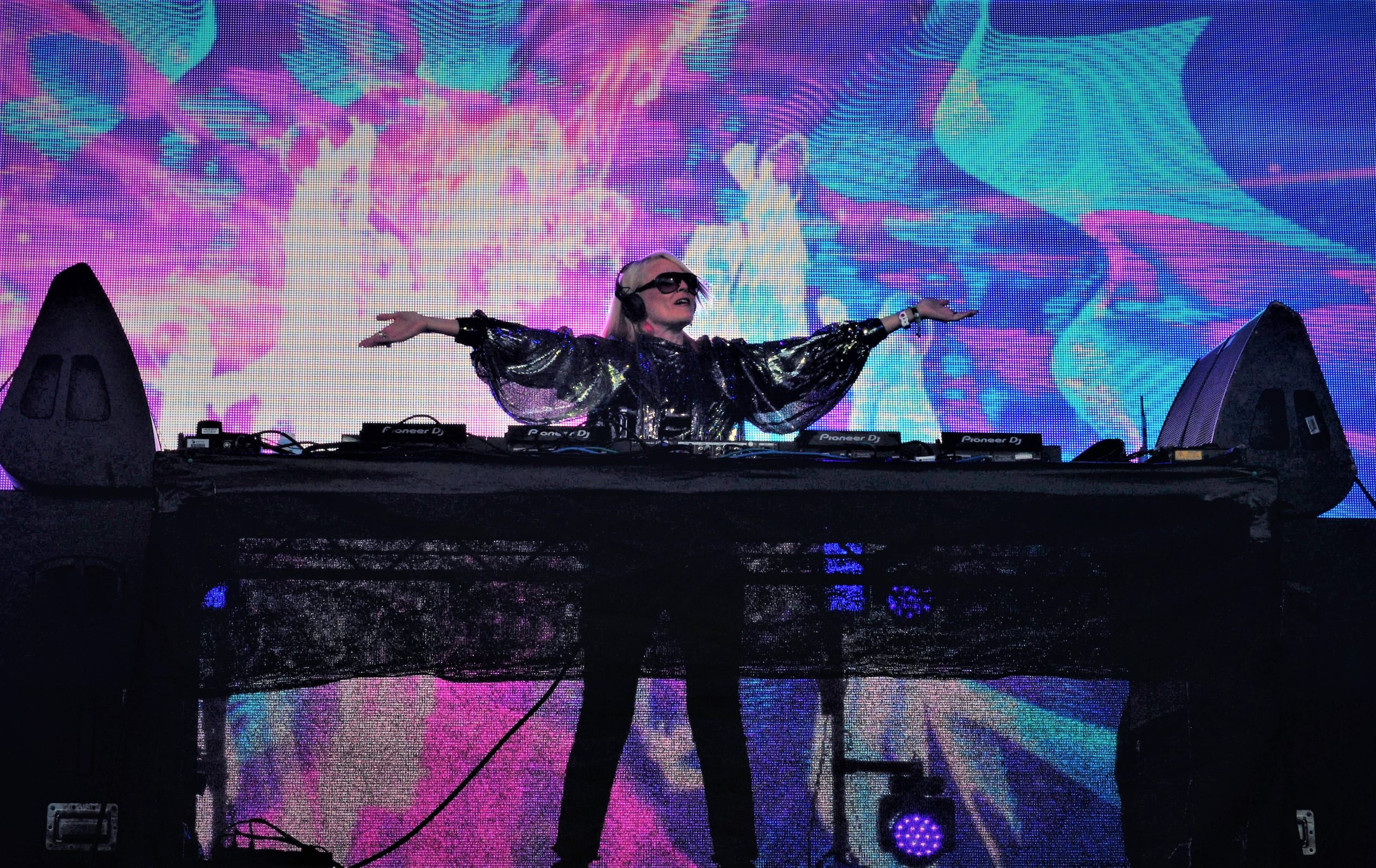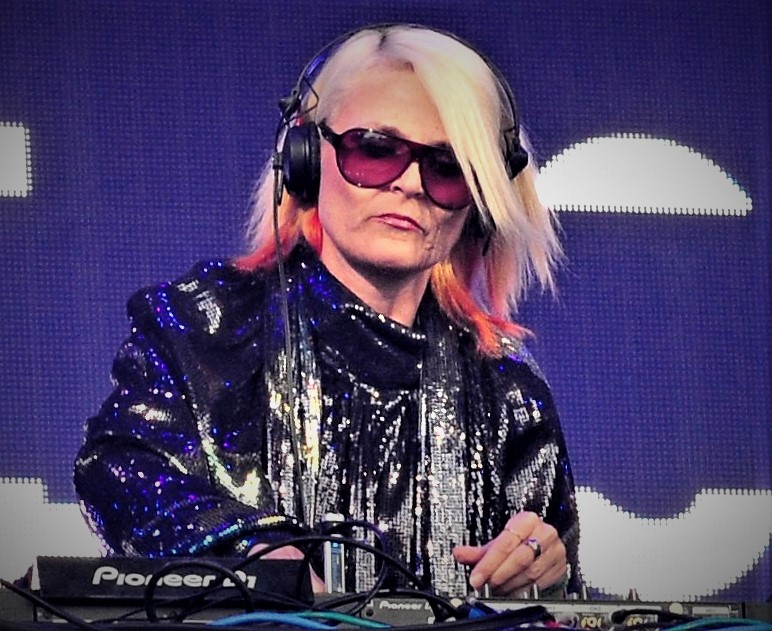 The youngsters in the huge crowd seemingly loved it as much as their parents.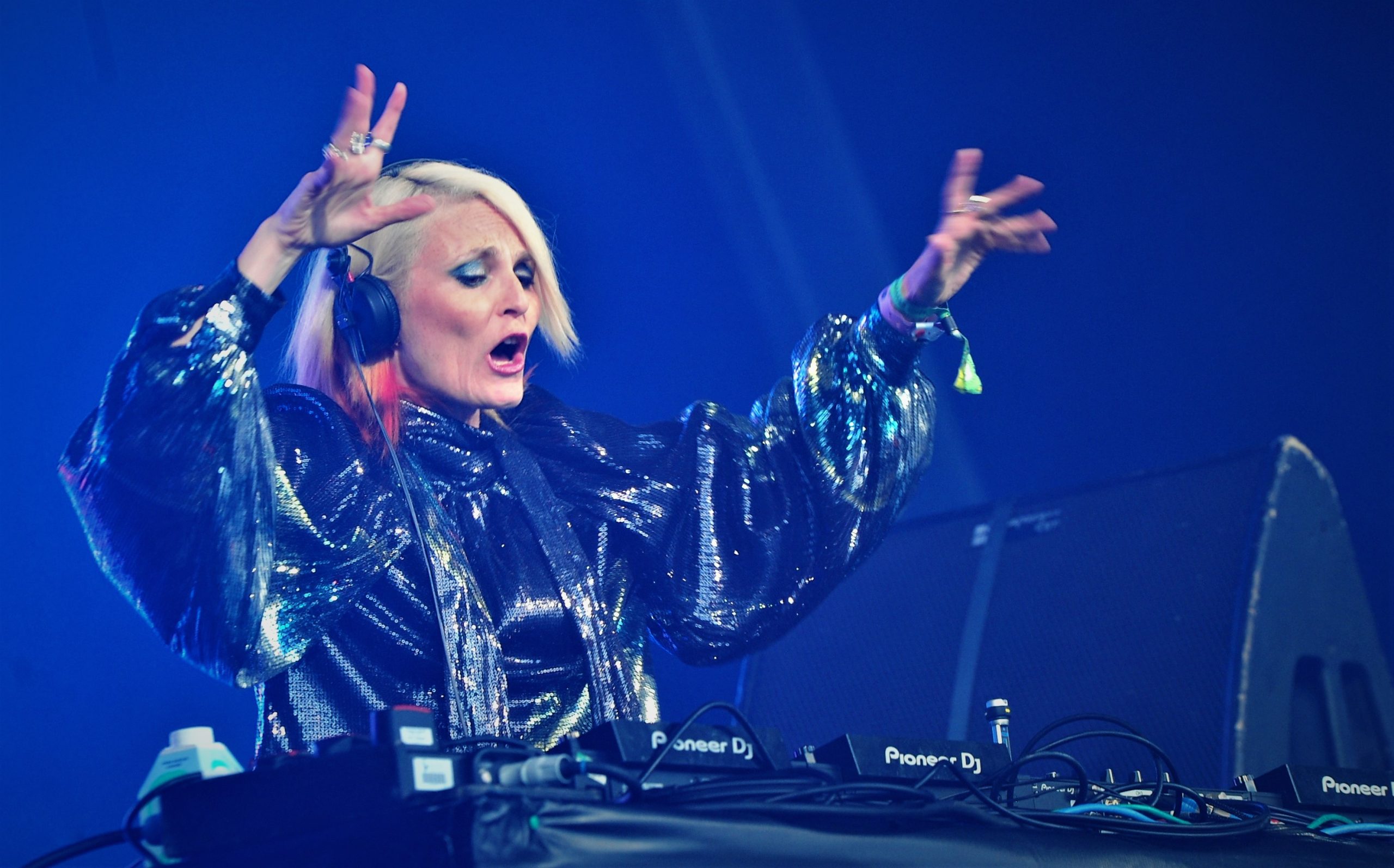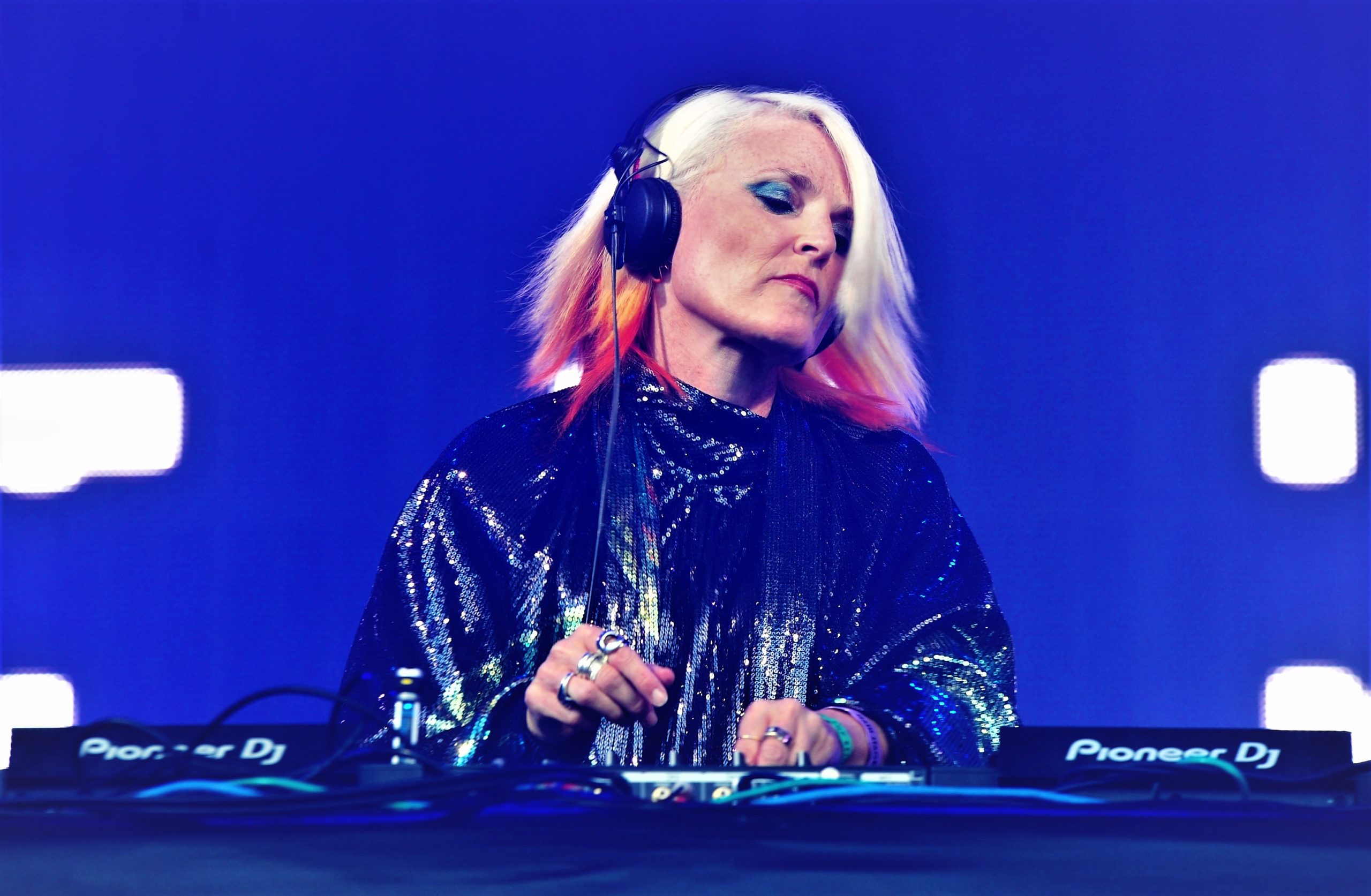 Great to see the young lad in the crowd holding a DIY sign that read, "God Is A DJ", in reference to the big hit in the Faithless back catalogue.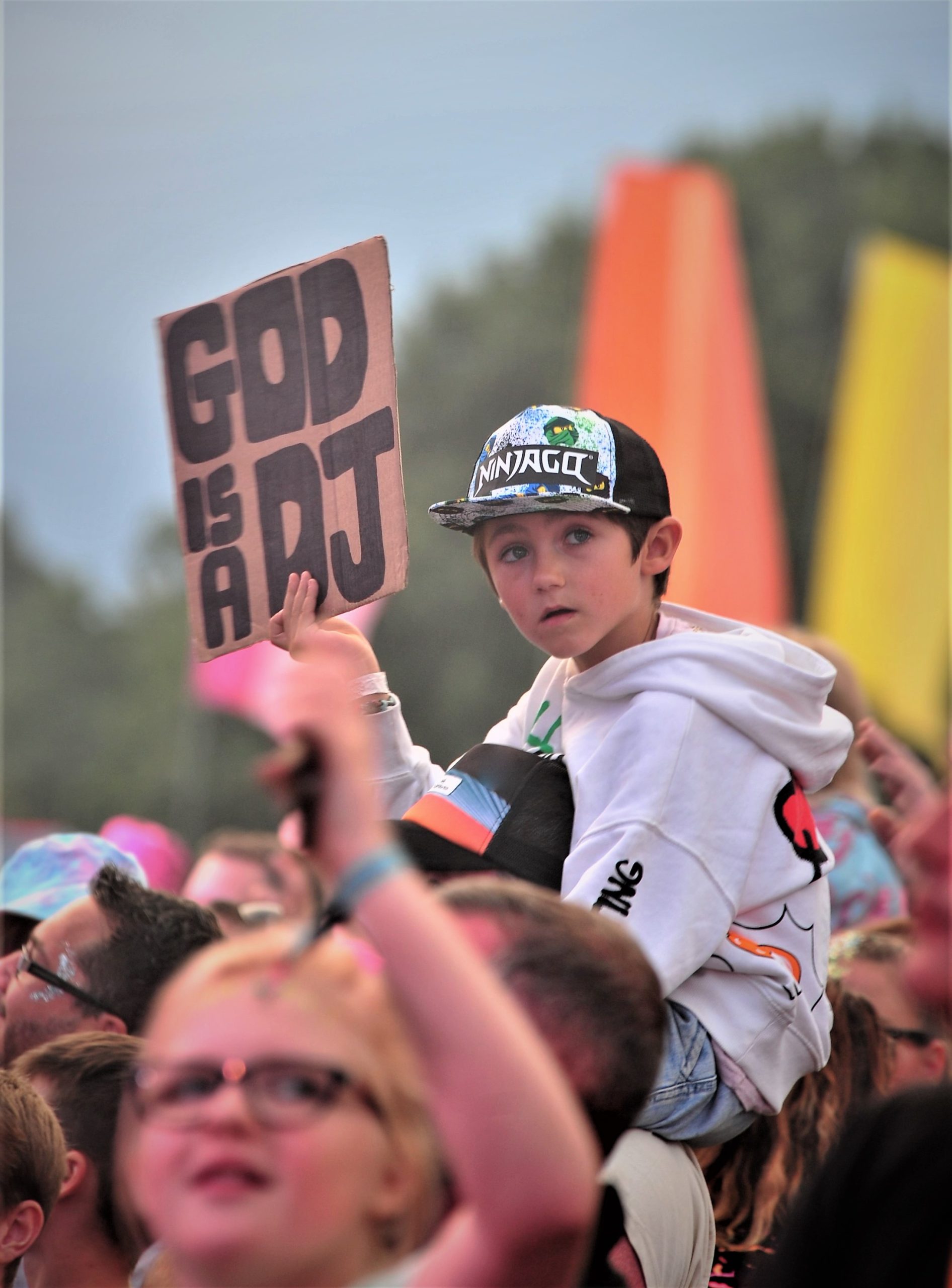 The Dub Pistols also turned in a decent set on the main stage on Sunday.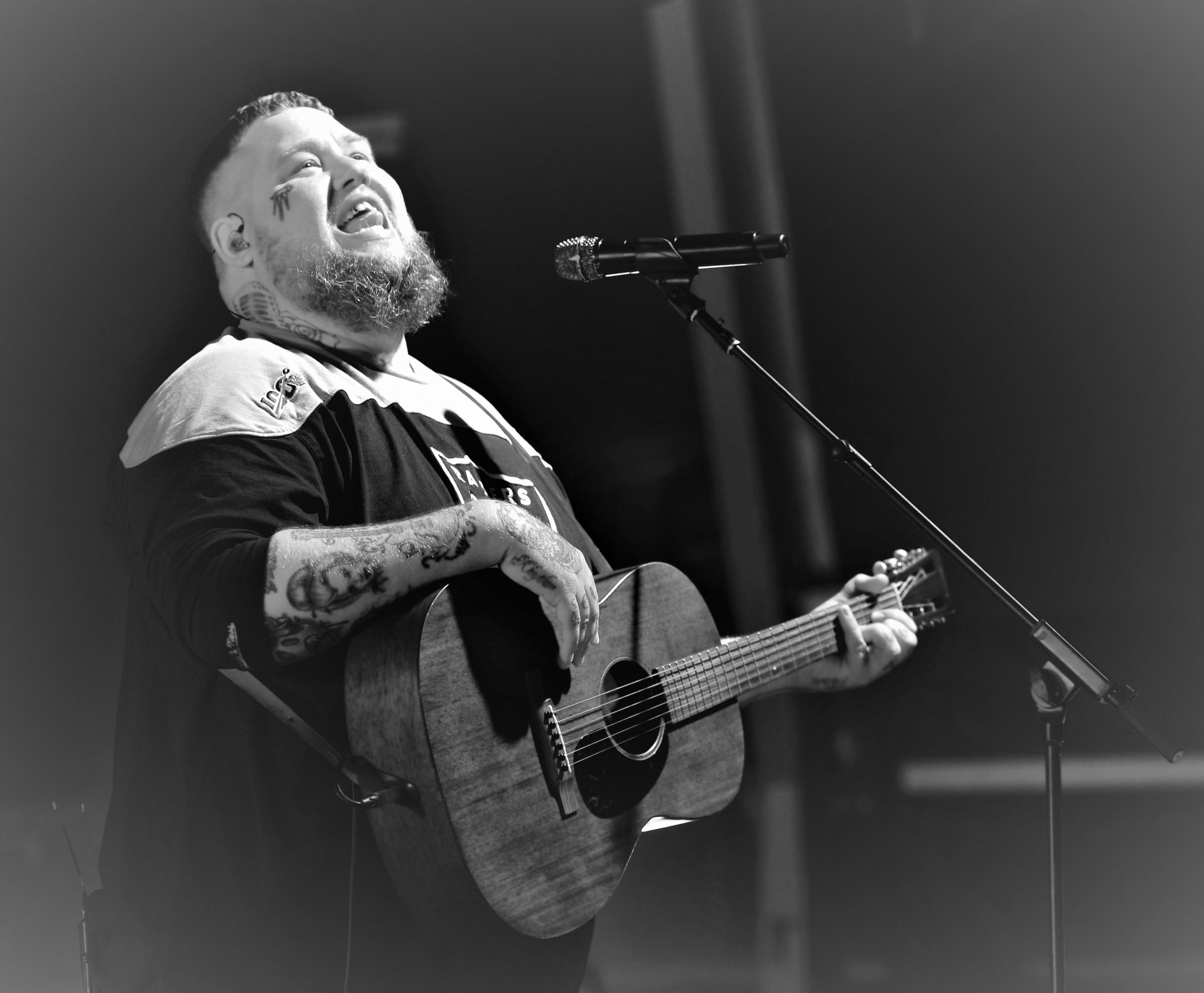 Rag 'N' Bone Man had the backstage area locked down tight 15 minutes before his set on Sunday, the only act to do that across the three days of main stage music.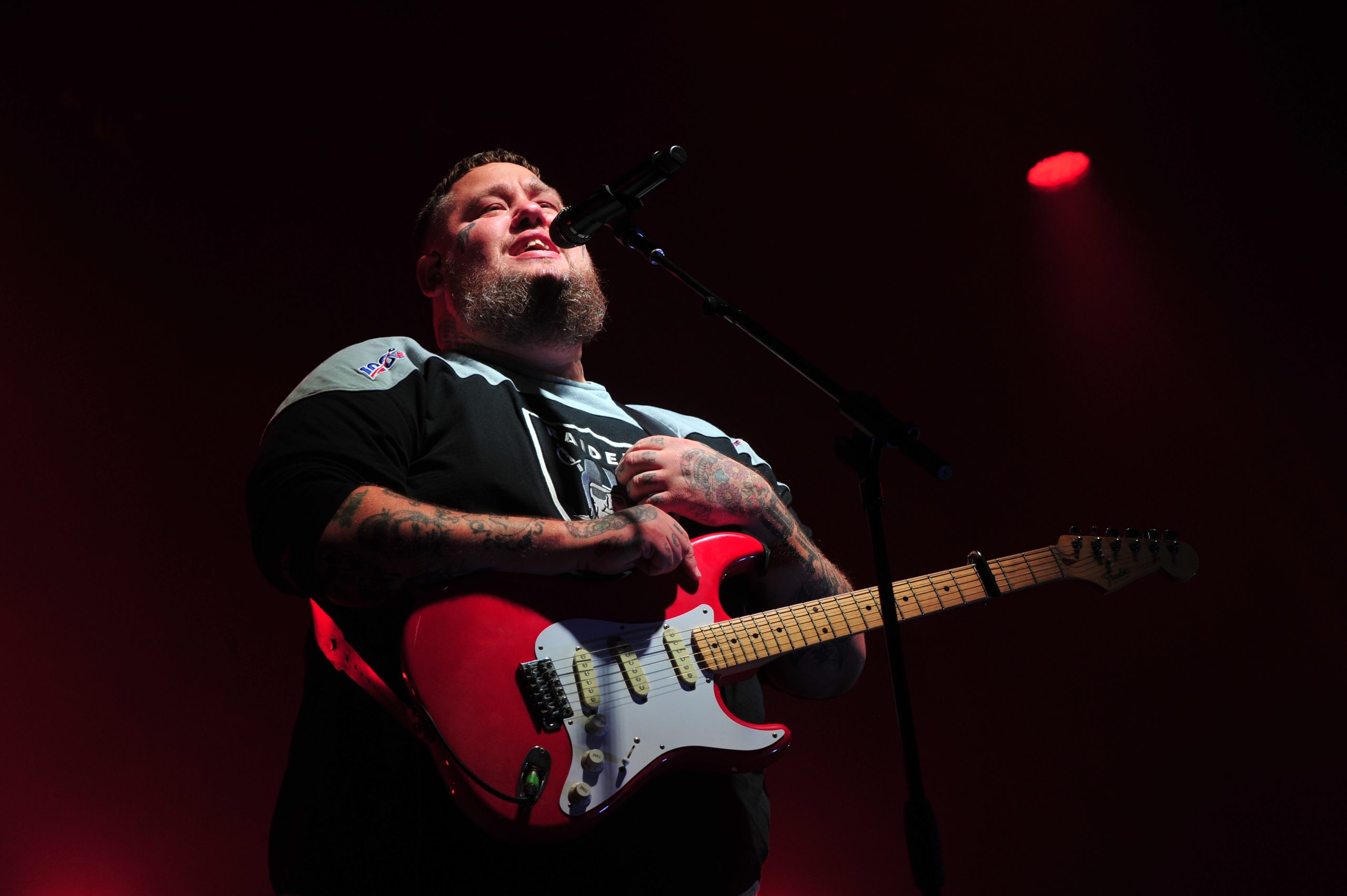 Rory has a unique voice and some great songs, and his set did not disappoint.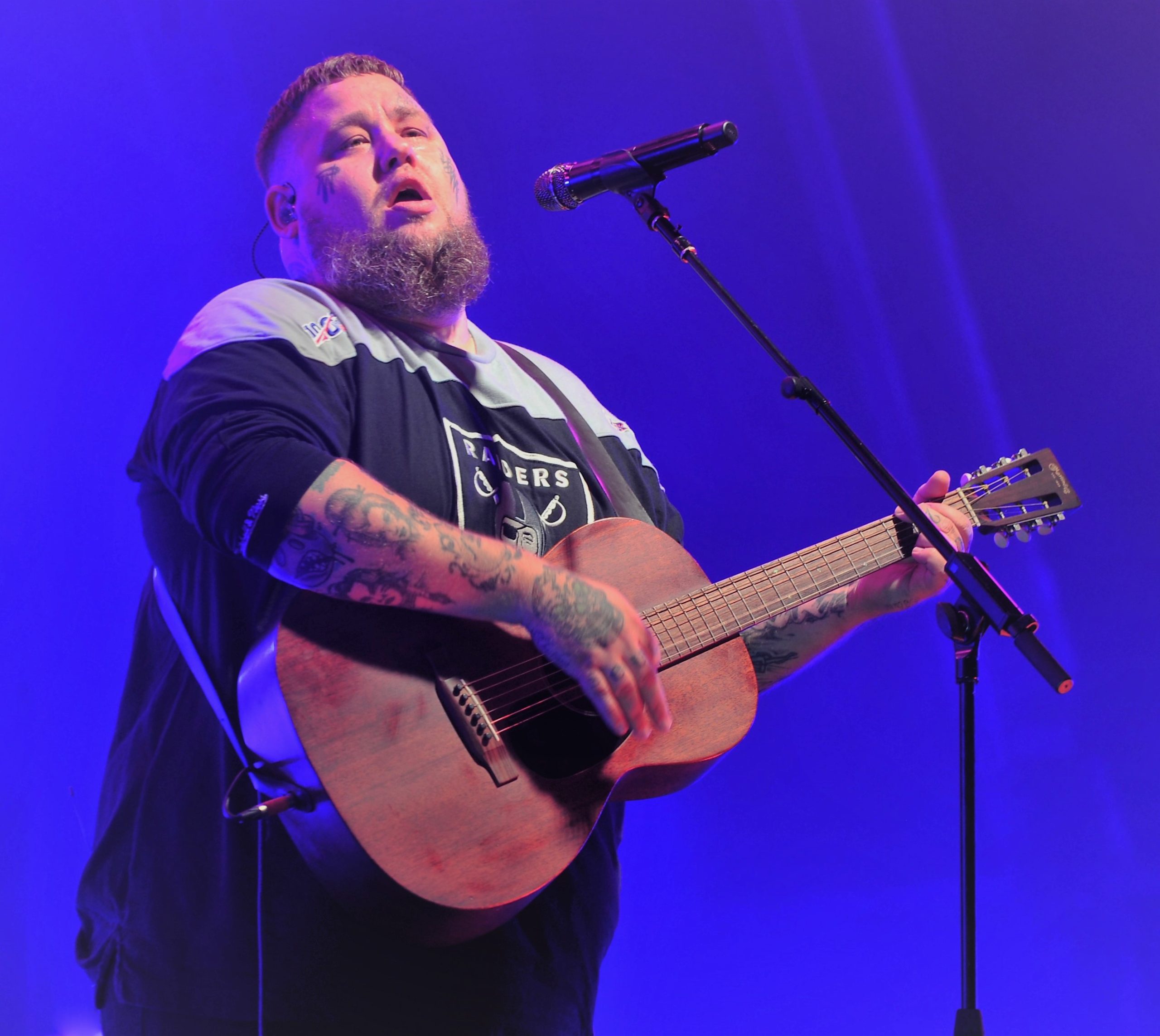 A spectacular firework display followed Rag N Bone Man's finale to the 2022 Weston Park event – the fireworks scheduled for the Dorset event in July were cancelled because of the dry grass and fire risk.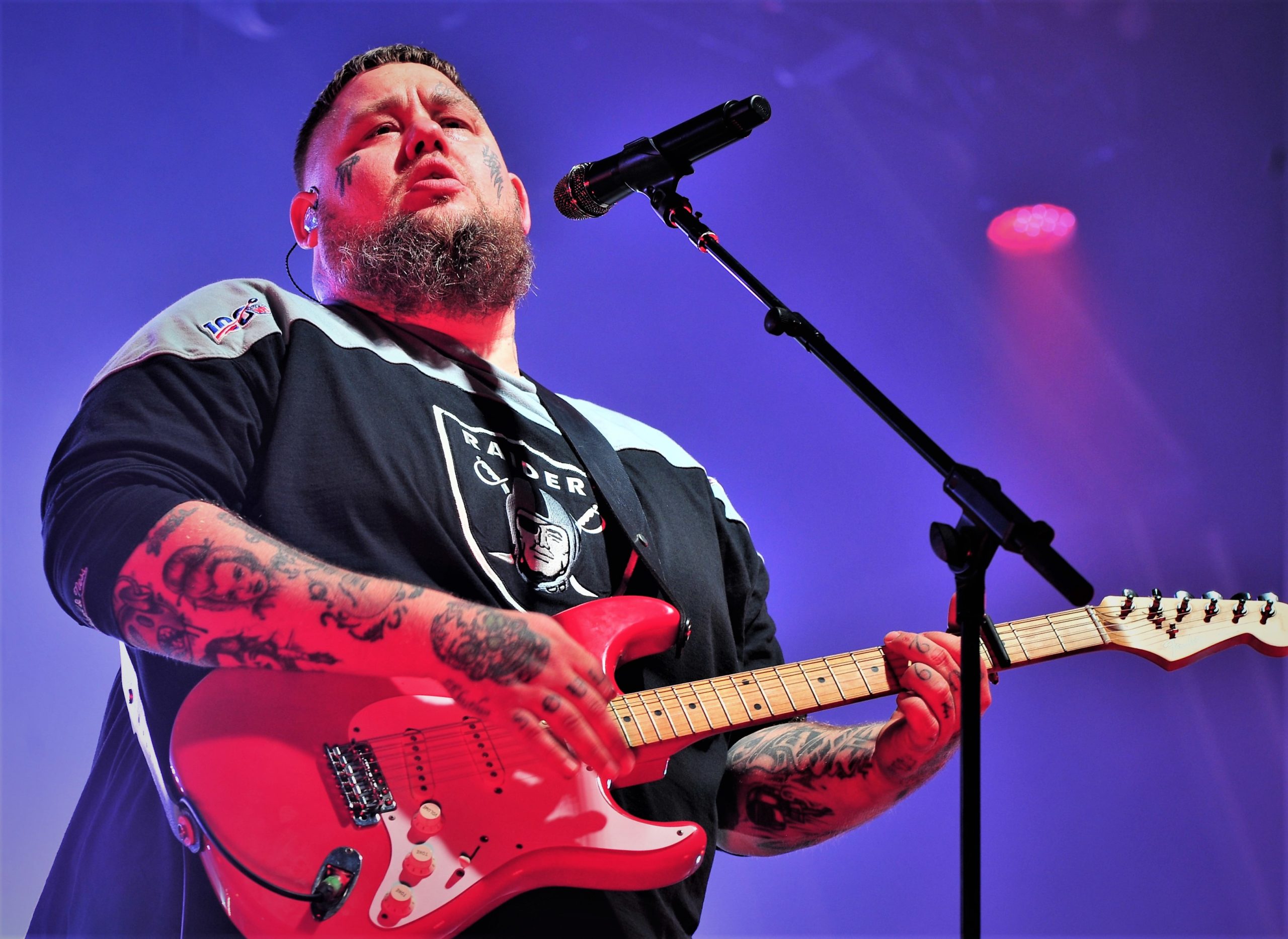 In the Big Top, Hot Dub Time Machine slowly filled the tent in their set. Comedy star and author/broadcaster Dom Joly filled it from the off, and got a great reaction to his unique Power Point presentation about his global travels, with humorous anecdotes and his take on life.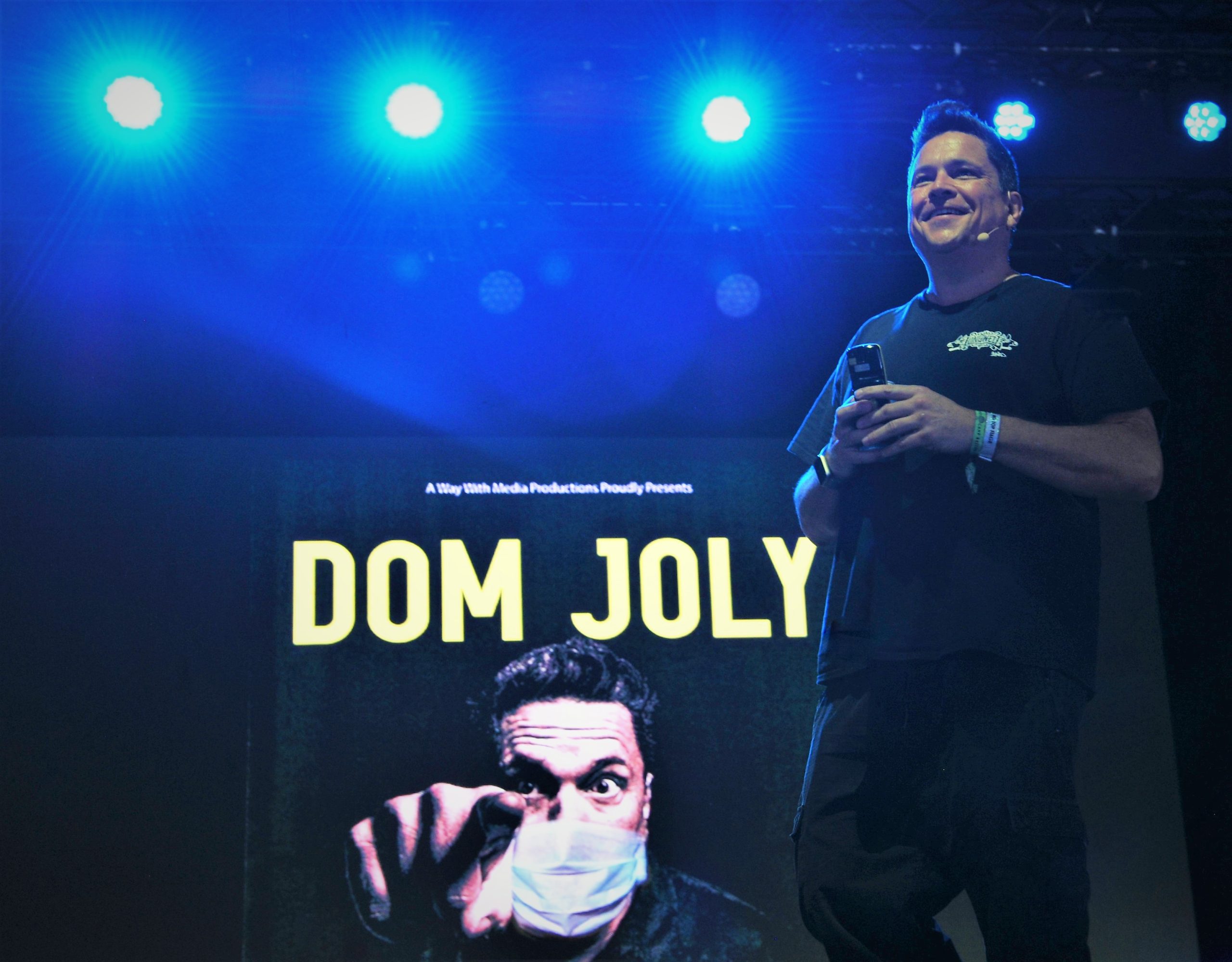 He tells a funny story about his project to be filmed travelling miles and miles into the freezing wilds of Norway, with the premise of "frighten an Eskimo." I kid you not. He also tells of his desire to travel to all the places on the map where Tin Tin visited; and Dom actually did it.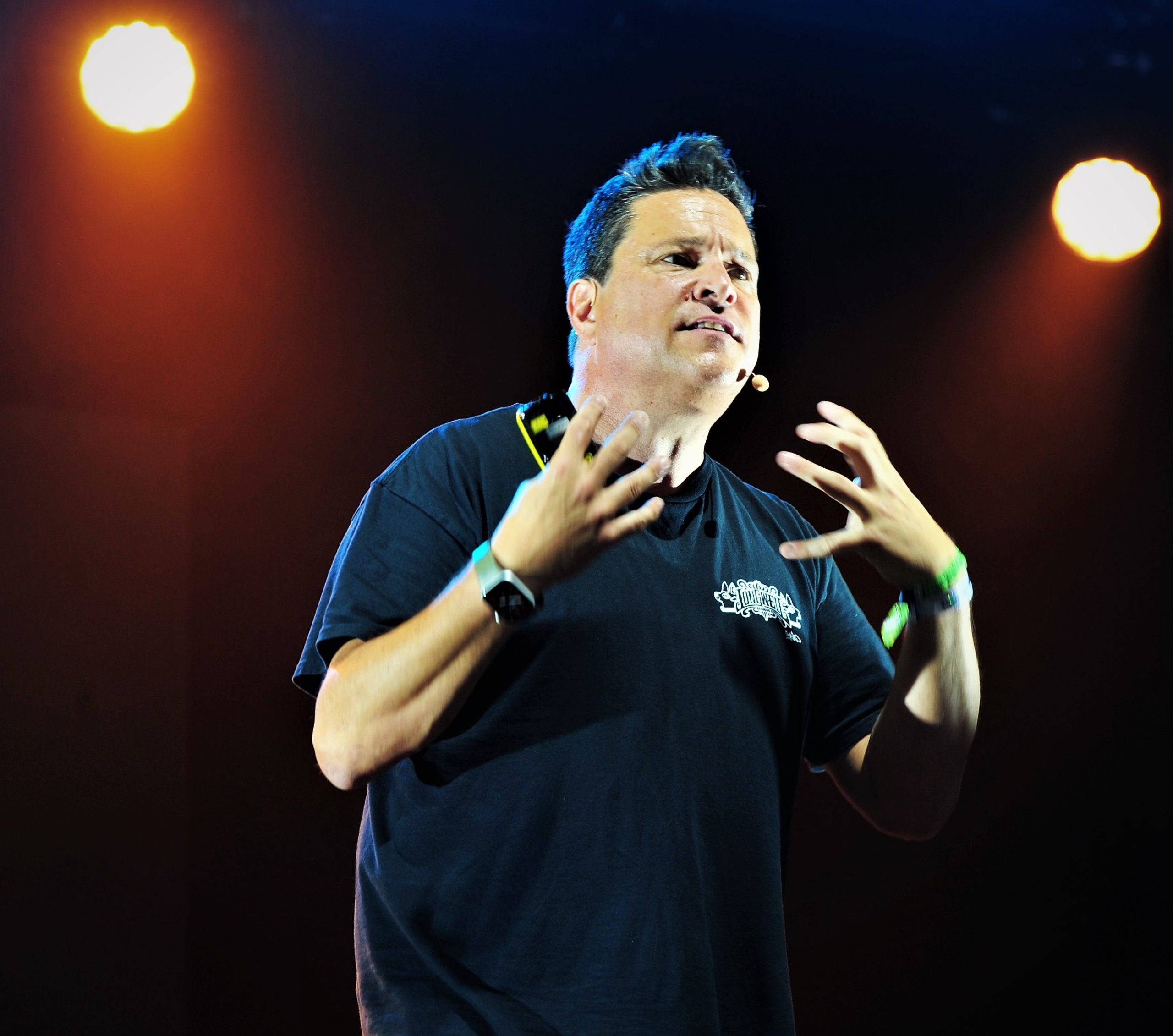 He did an interview with me in his dressing after his set, following a stint of selling out of his merchandise.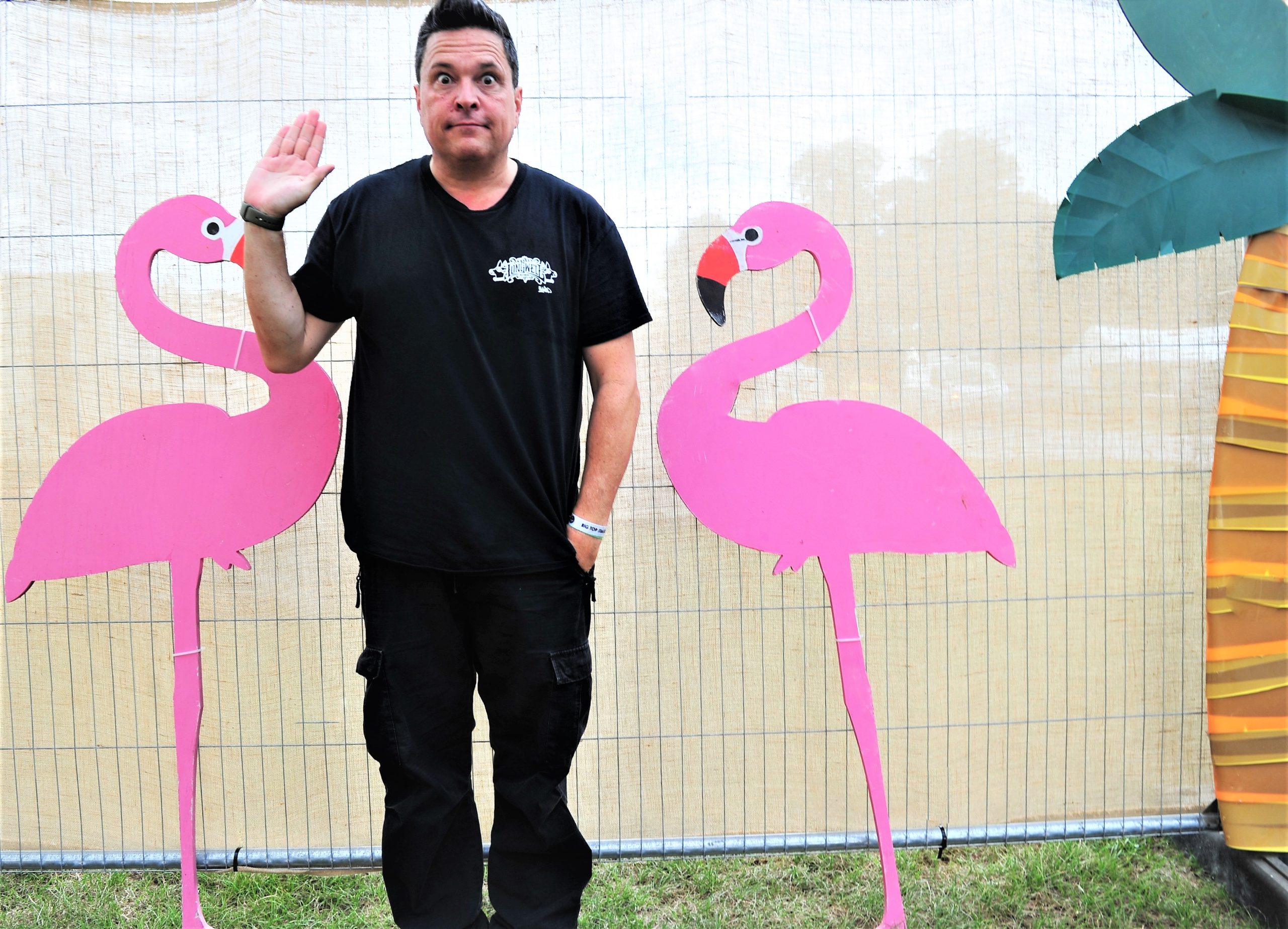 Check out our "Track Record" Zone soon, for Dom's fascinating response to the 20 questions.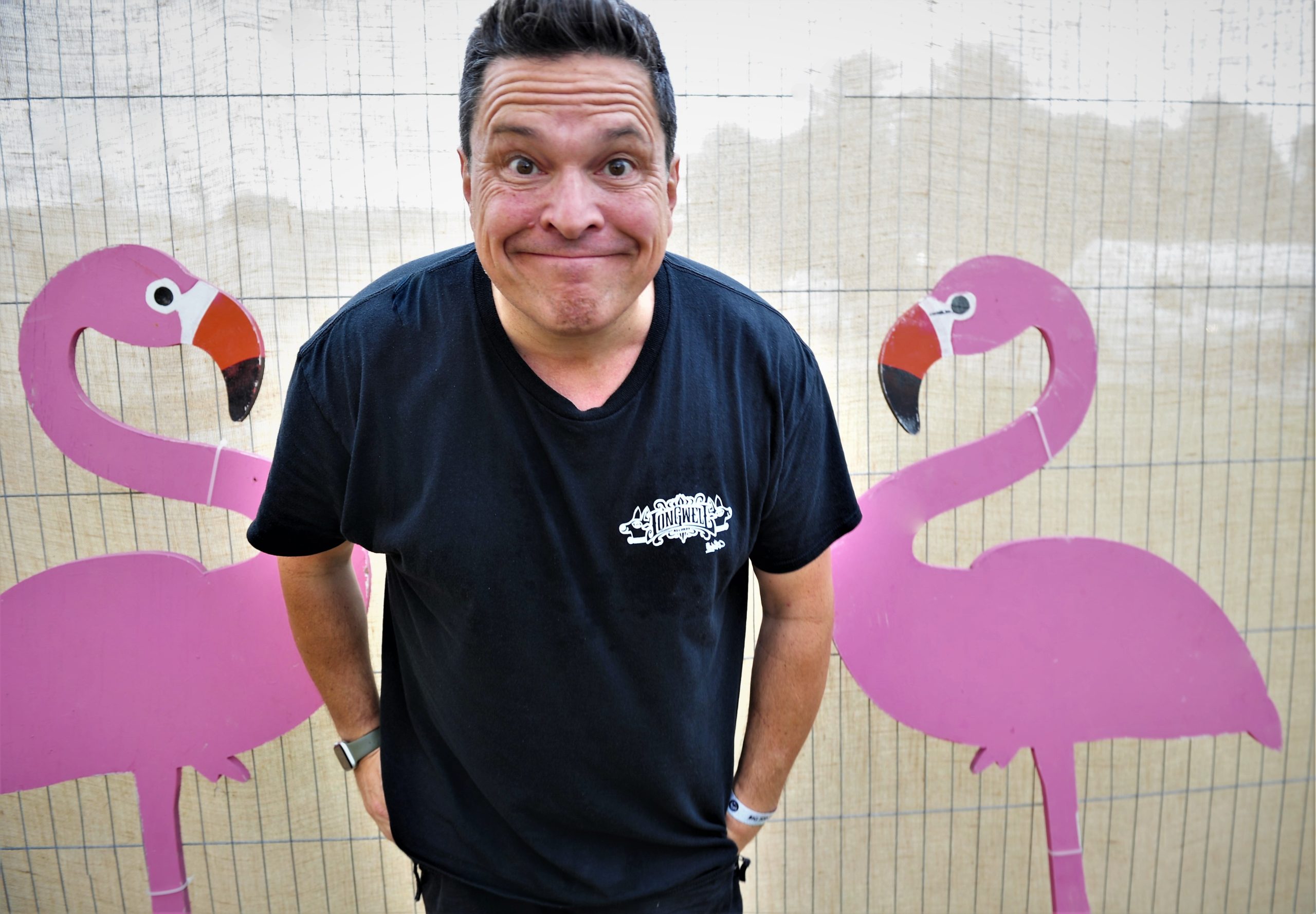 There will be more exclusive photos too, snapped before he popped off to his Cheltenham home.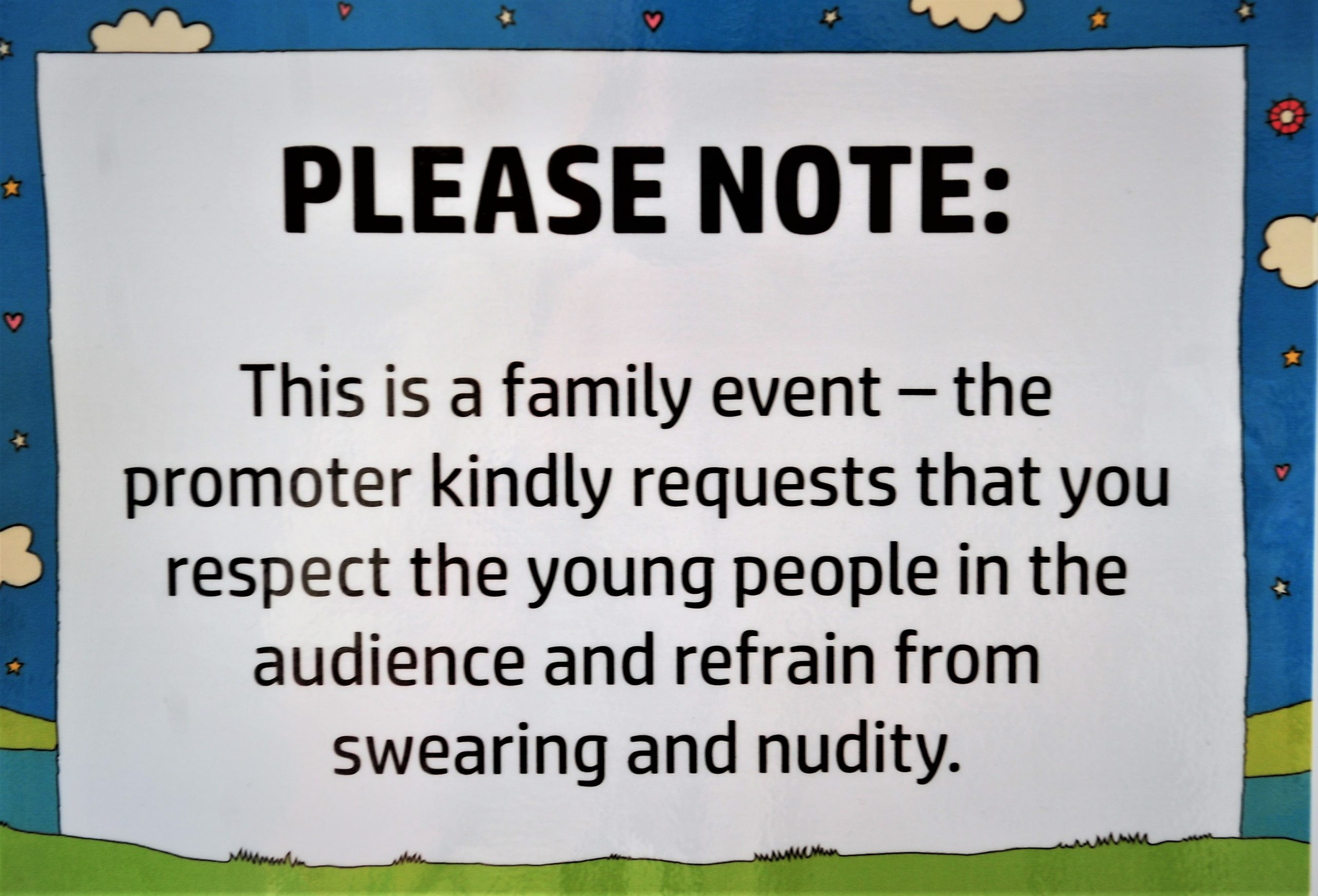 The sign above, was in every dressing room at Camp Bestival. It's OK though; Dom didn't get naked or use any X-rated language, I can report! Nor was he using a giant mobile 'phone (some will get that reference, others will not!)
Prior to Dom's set, Zion Train turned in a different and pleasing set, and are worth checking out.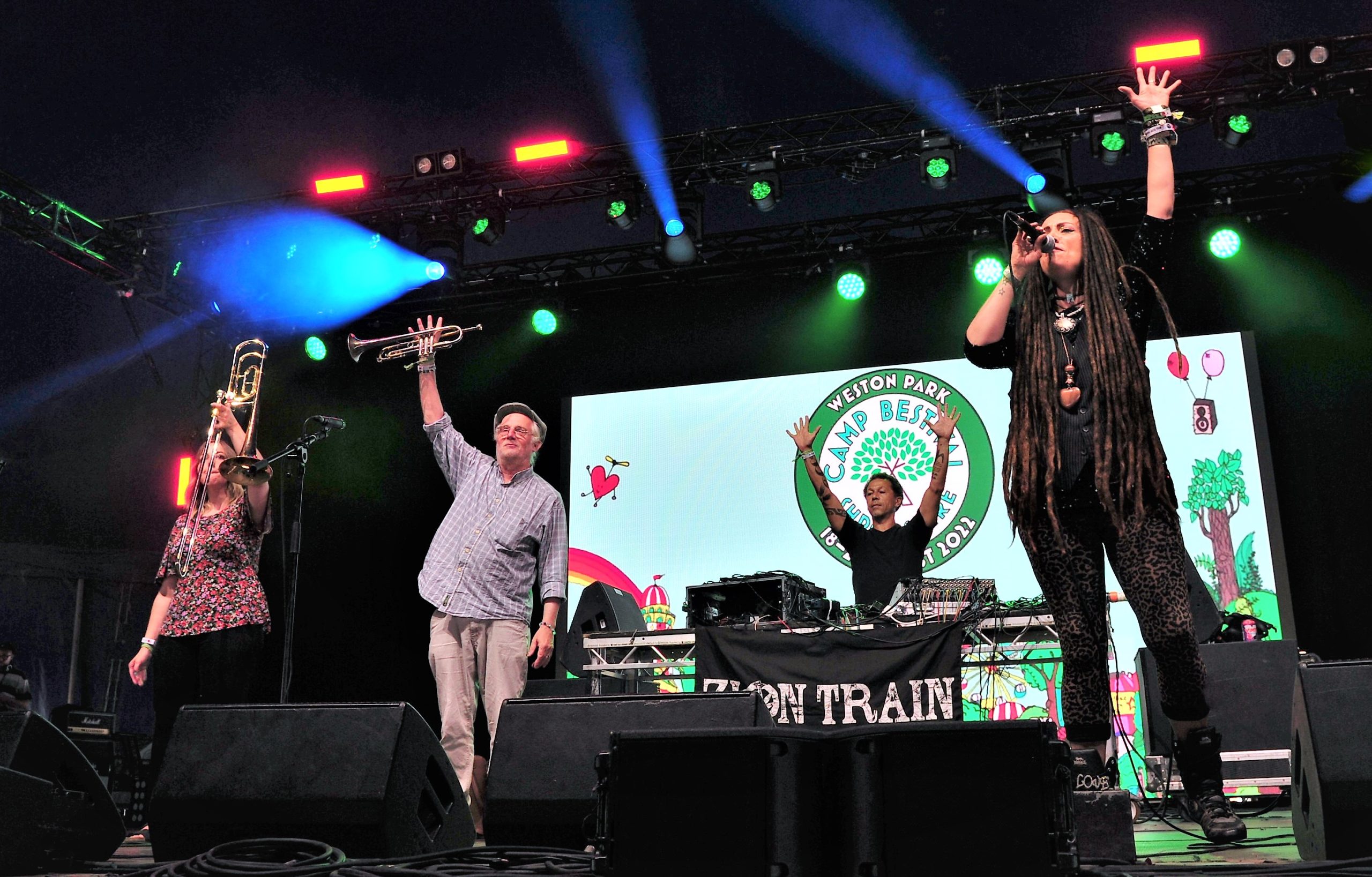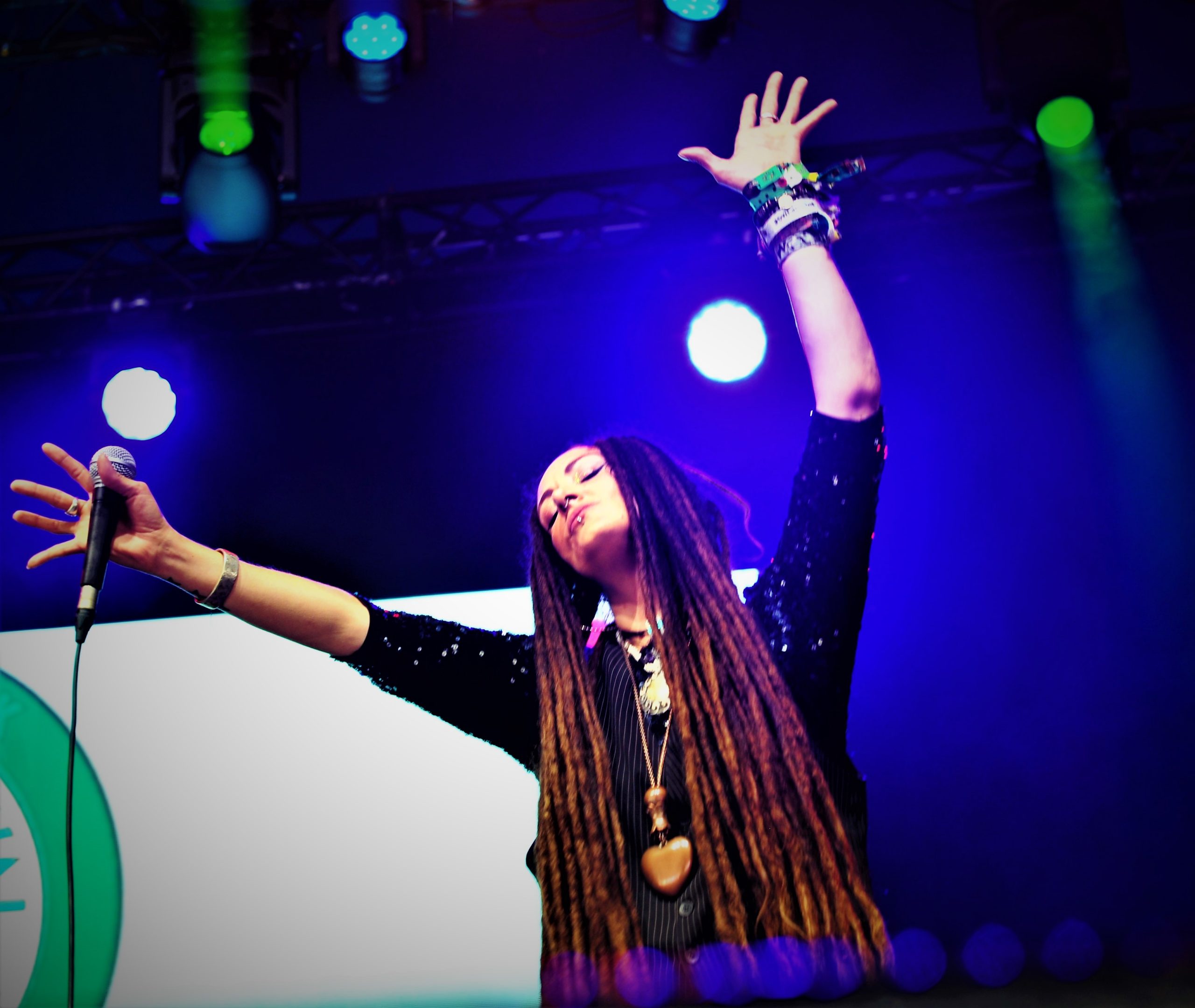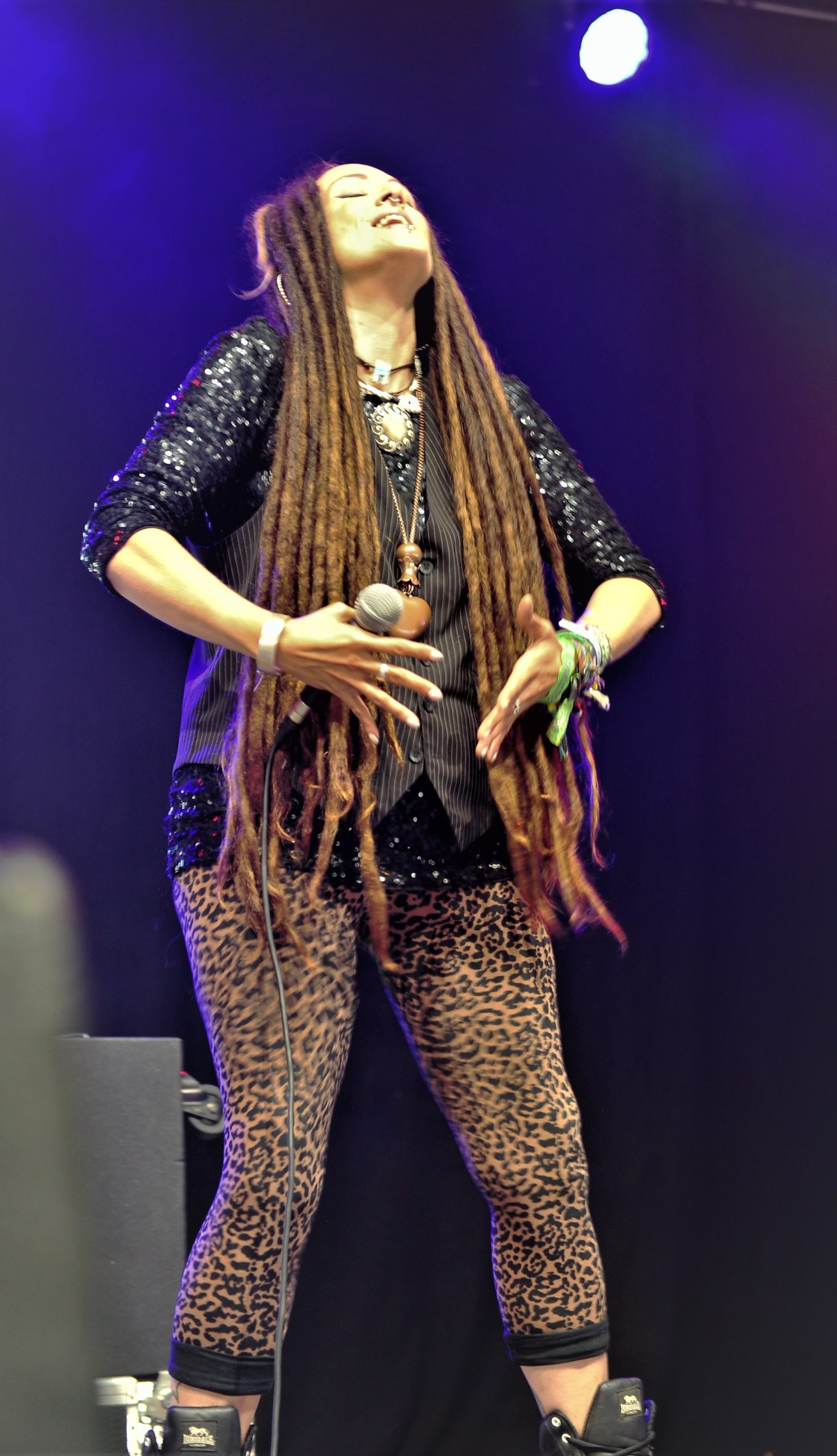 Also in the Big Top on Sunday were sets from Ned's Atomic Dustbin, Snapped Ankles and Big Fish Little Fish.
Sunday in the Bollywood tent: Luke Una headlined at 11.30 until 1am. A special guest in Pig's Big Ballroom at 7pm Sunday; folk legend Ralph McTell and a 70- minute set to the absolutely rammed tent. Ralph gave us his very interesting "Track Record" choices a few days after the festival on the 'phone, and that is coming very soon…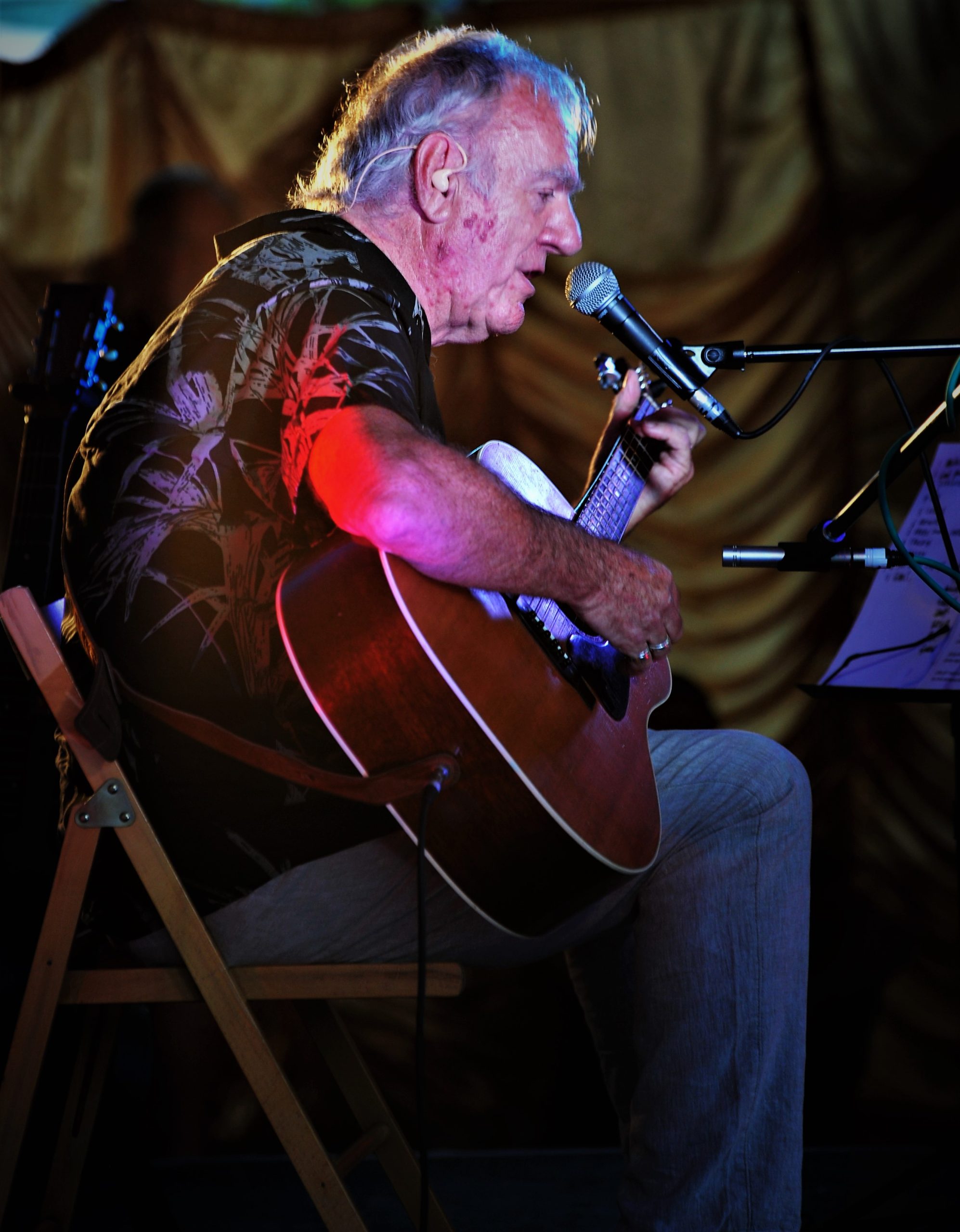 Having covered festivals all over the UK and overseas for many years, Camp Bestival Shropshire is right up there with the best of 'em for its eclectic lineup of bands, artists and creative people they book. For the array of different venues and stages, the uber-chilled vibe and zero trouble I witnessed…..and when it says this is a family and child friendly event, trust me, they mean it.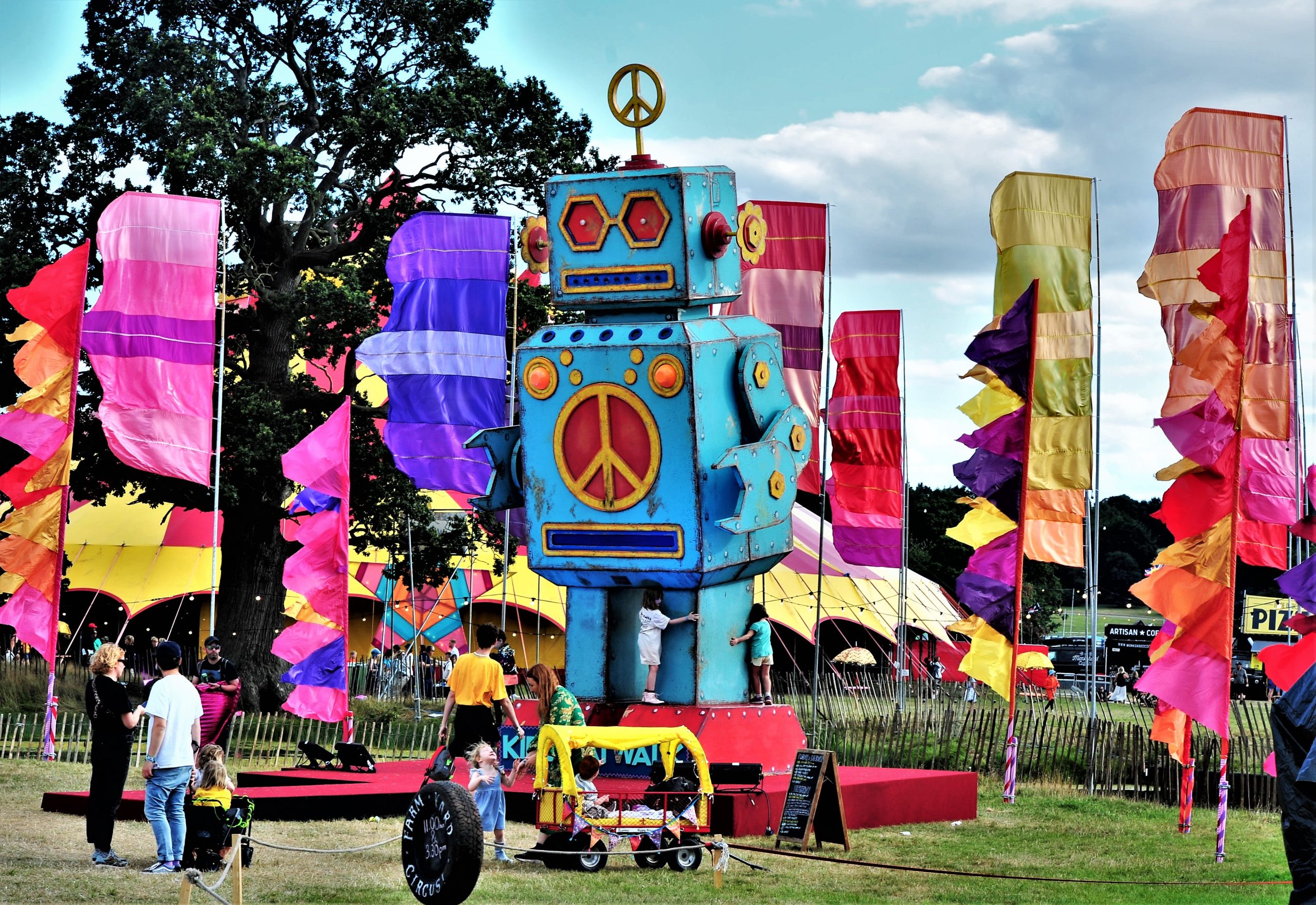 Very well run, very happy brand – well established in Dorset and surely it will now become an annual 'must-visit' event on this Weston Park site after its first triumphant year. Bravo Rob, Josie and team Camp Bestival.
* Best act of Sunday for me: Elvana – for the sheer fun factor and bonkers uniqueness. Marmite for some I am sure, (and I do not like that foodstuff), but I thought Elvana were a fab addition to the lineup.
---
---
Words & Photos: Steve Best
* Self Esteem photo: 'Hello Content' for Camp Bestival Shropshire