* Day one – Friday 8th July 2022 *
---
Déjà vu time….In 2017, festival organiser Hugh Phillimore fought back tears to announce to the sold out crowd from the main stage at his beloved Cornbury, that it was no more. It would cease to be.
To borrow a phrase from Monty Python's dead parrot sketch: "All statements to the effect of this (festival) being a going concern are from now on inoperative. It has ceased to be. It is no more……"
But loyal supporters of this treasure among UK festivals "bullied" and coaxed the man into reconsidering and it was re-born once again, after a lay-off while Hugh re-charged his batteries and then after the pandemic struck.
The X Factor…
But….here we are again, back at the picturesque Great Tew Estate near Chipping Norton in Oxfordshire, in the stunning Cotswolds, with Hugh back on the main stage with a wobbly bottom lip and something in his eye, informing the circa 20,000 strong crowd that this really was it, after 20 years and 17 festivals.
Cornbury would definitely not happen again. Because his bank manager said so, according to Mr P!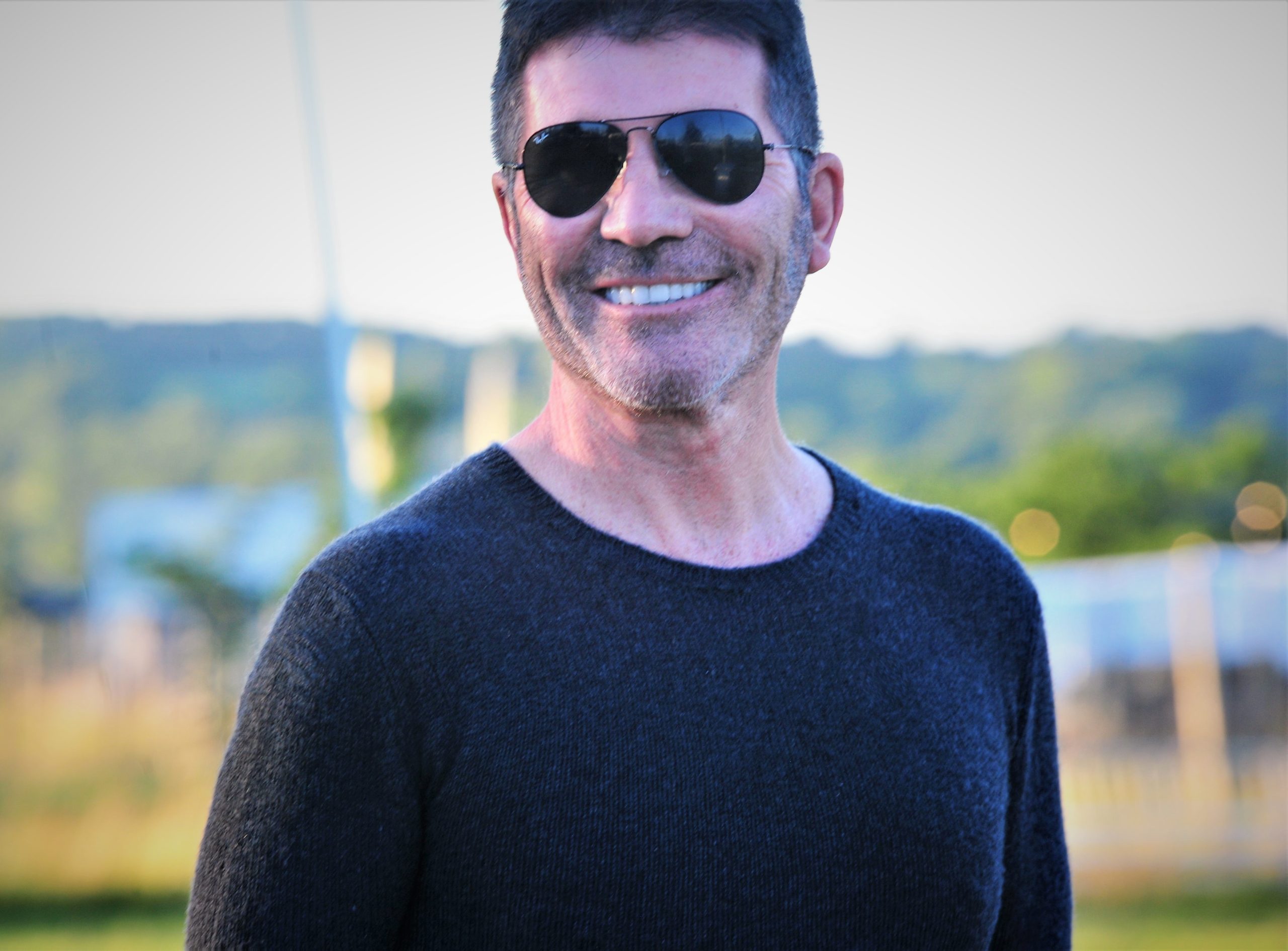 Jools Holland made a crack about hearing the same speech seven years ago when, like this year on the last day, he and his rhythm and blues orchestra and special guests closed the three-day event in style. But this time, it really is 'The Last Hurrah.' Very sad, but hey…..what a way to go out….
Like in 2017, Bryan Adams headlines the main stage, this time on the Saturday. James Blunt is bill topper tonight, on day one, and Ronan Keating and then Jools and his orchestra close proceedings on day three.
Fried egg…
Phew what a scorcher! Not only the star-studded line-up across the three days, but the weather…boy it was hot, hot, hot. The nation at the start of a record-breaking heatwave and on the Cornbury site, especially on the Sunday, you could literally fry an egg on the bonnet of your vehicle in seconds. I saw it done too!
So, who did the intrepid Music Republic Magazine team catch up with on stage and backstage on day one? Well, across the four stages, (three outdoor stages: main stage Pleasant Valley, second stage Songbird, Riverside and the Caffè Nero stage inside an open sided marquee) between the team we managed to see/hear/photograph a vast array of talent and differing styles and genres.
That's what makes, sorry made (sob sob!) Cornbury such a lovely festival; it's eclectic booking policy for bands and artists: country, folk, rock and roll, rock, pop, soul and all things in-between. With a common thread; 100% of the entertainment was always uber-classy. Literally something for all ages and tastes.
The broadsheets call it Poshstock. VIPs and celebs wandering about among the crowd, including ex-Prime Ministers and royalty supping champers in the VIP areas. Only at Cornbury" a popular saying when spotting yet another star guest.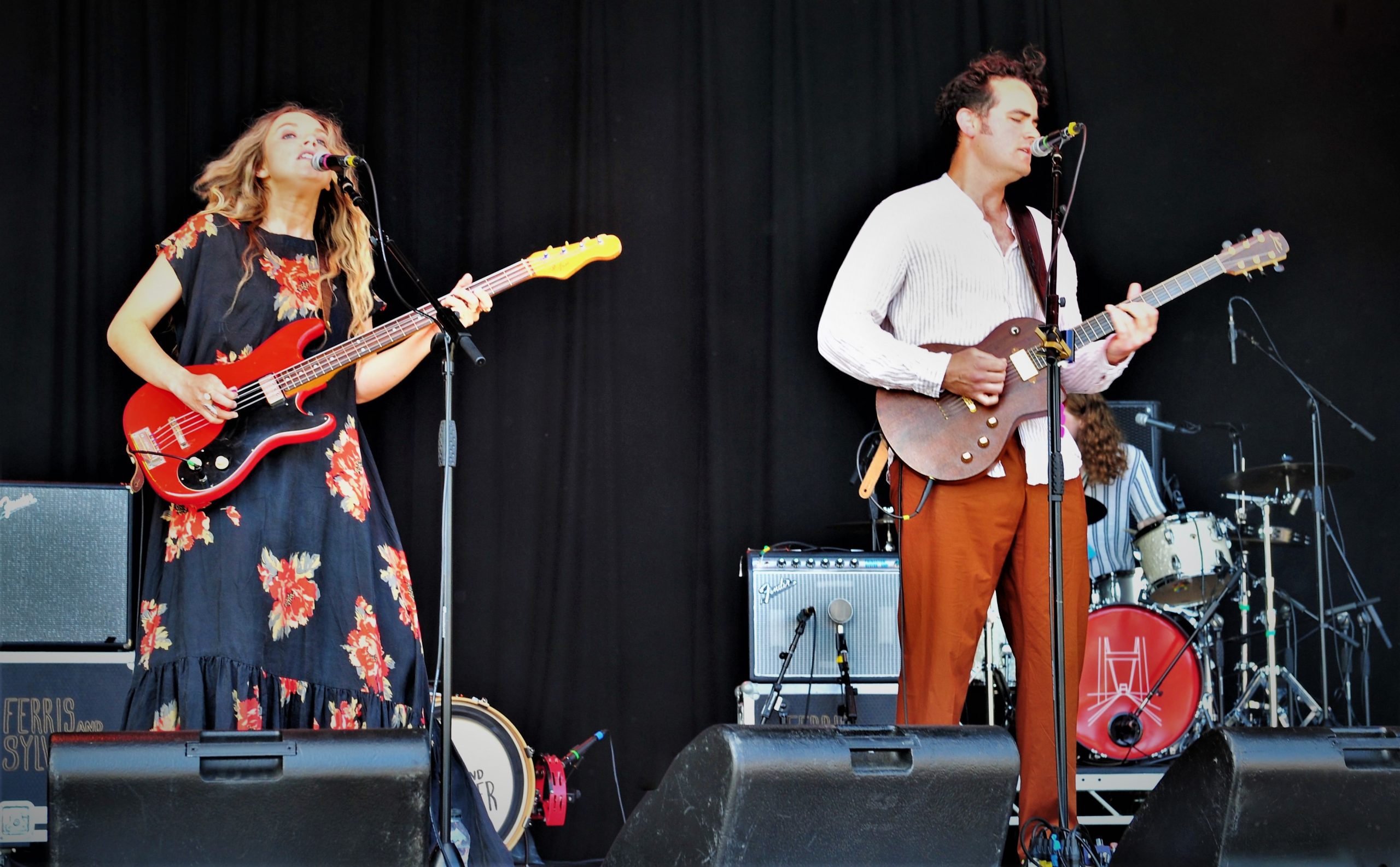 Amy Montgomery opened the main stage and Tamzene opened the second stage on day one. Ferris & Sylvester turned in a mighty main stage performance and were one of the best acts of the three days for many. Back on the Sunday after a trip to a Cornish festival, to belt out a second main stage set at Cornbury.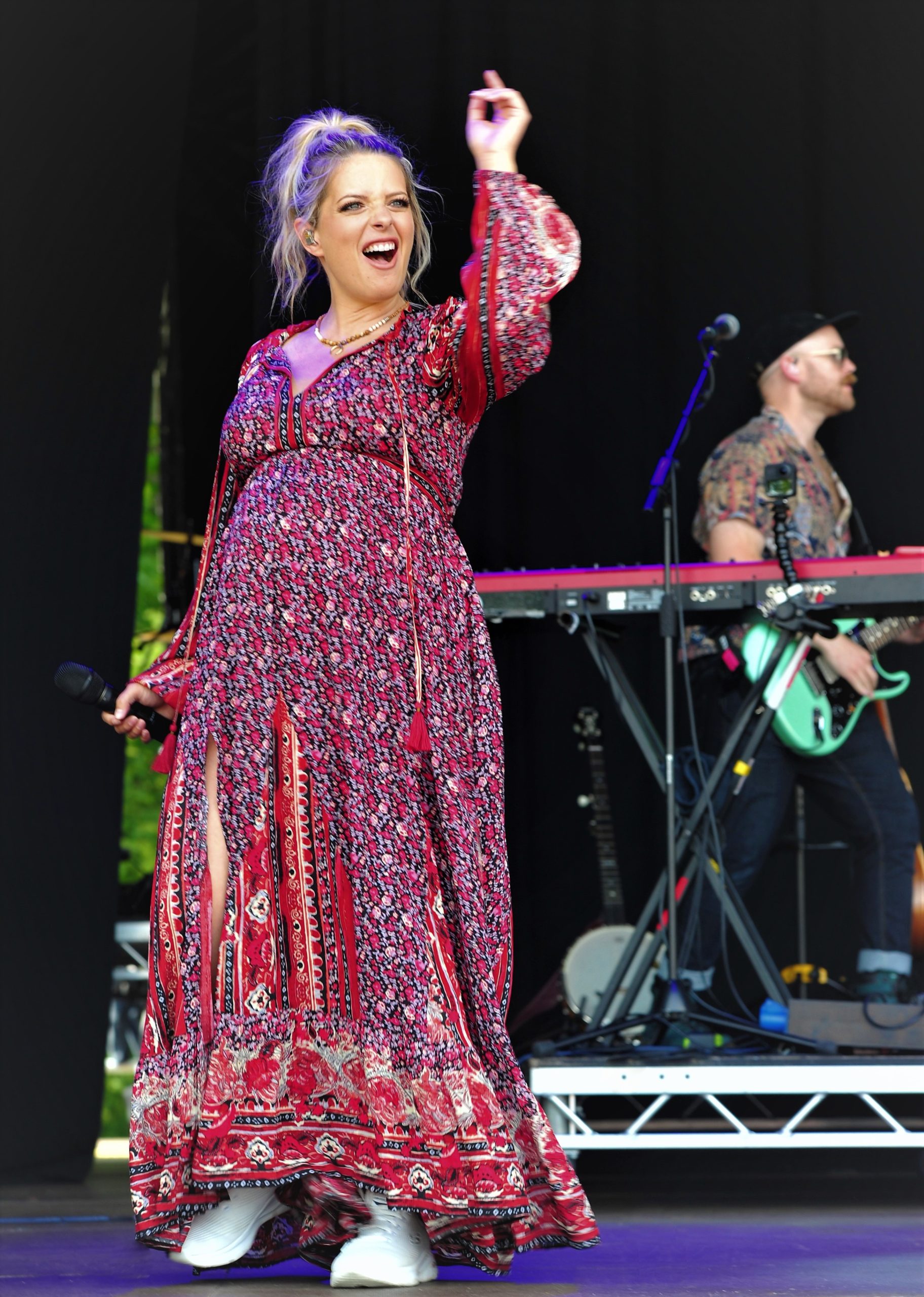 Stone Foundation funked it up on the Songbird stage Friday tea-time, before soulful artist Alice Russell, and then headliners The Magic Numbers. Both acts pulled a big crowd and both were magnificent.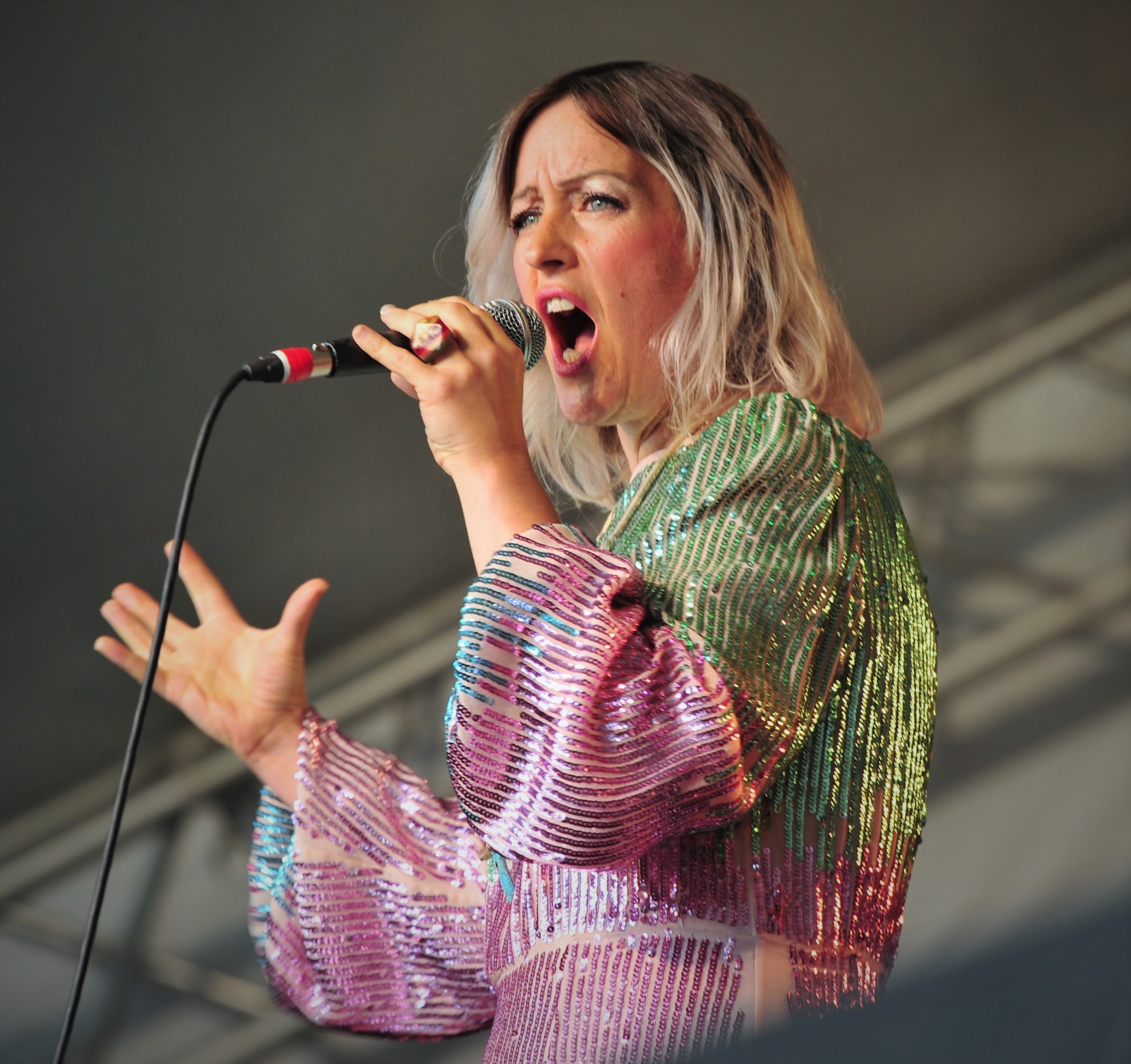 Had a chat with Alice backstage when she revealed a new album is incoming soon. On Brighton label Tru Thoughts. Alice has worked with the likes of Talking Heads star David Byrne, and I recall interviewing her about a decade ago. Nice to catch up.

The magic Numbers were very Beatles-esque at times and their set was quite stunning.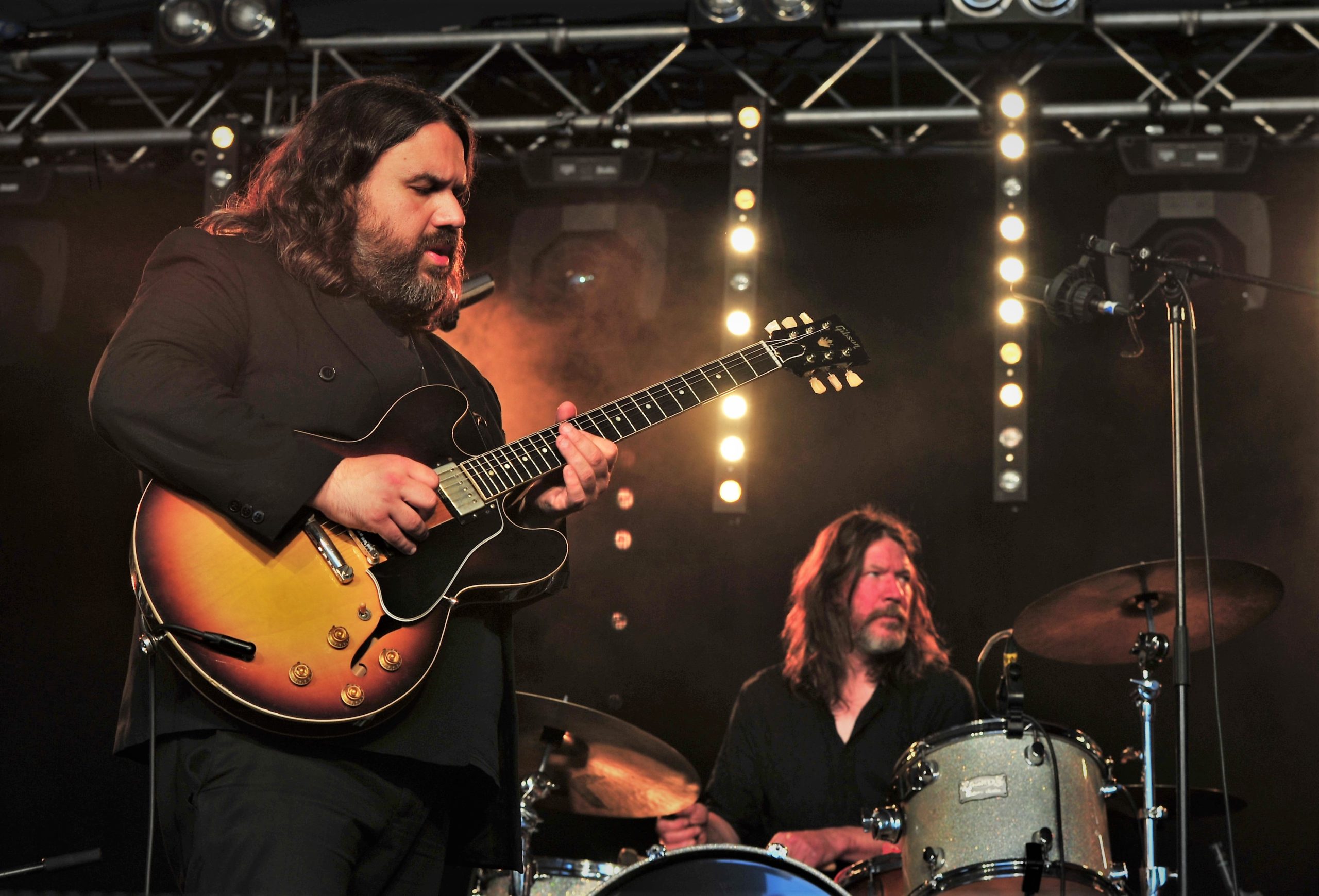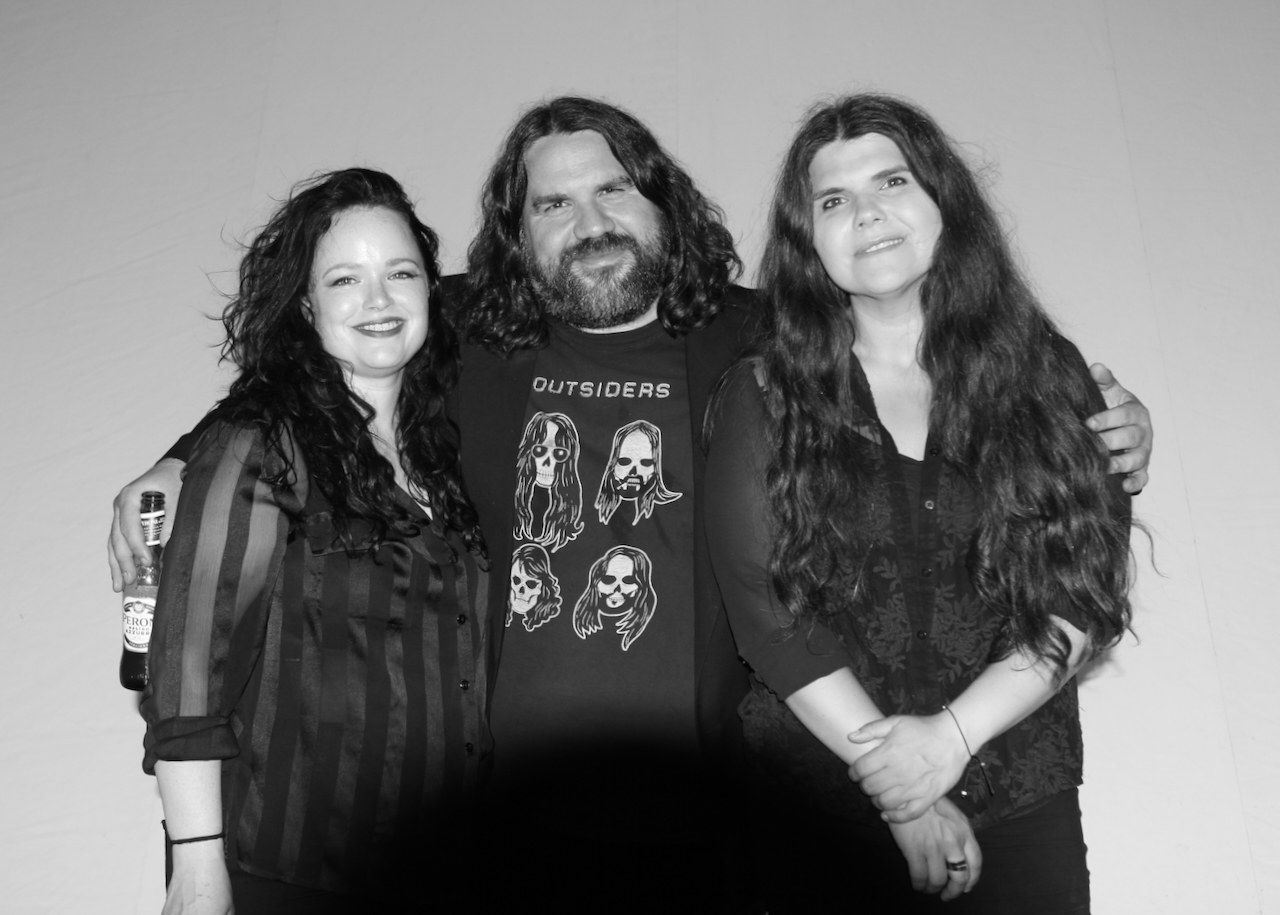 Romeo Stodart is a fine guitarist and singer, and this band still bring their 'A Game' some two decades after the band formed. Go see 'em…
It's Twins…
Main stage Friday welcomed the UK country act The Shires, who delighted the fans with a cracking set; Chrissie telling us she was expecting twins and showing off her white pumps under her summer dress to keep her steady on her feet.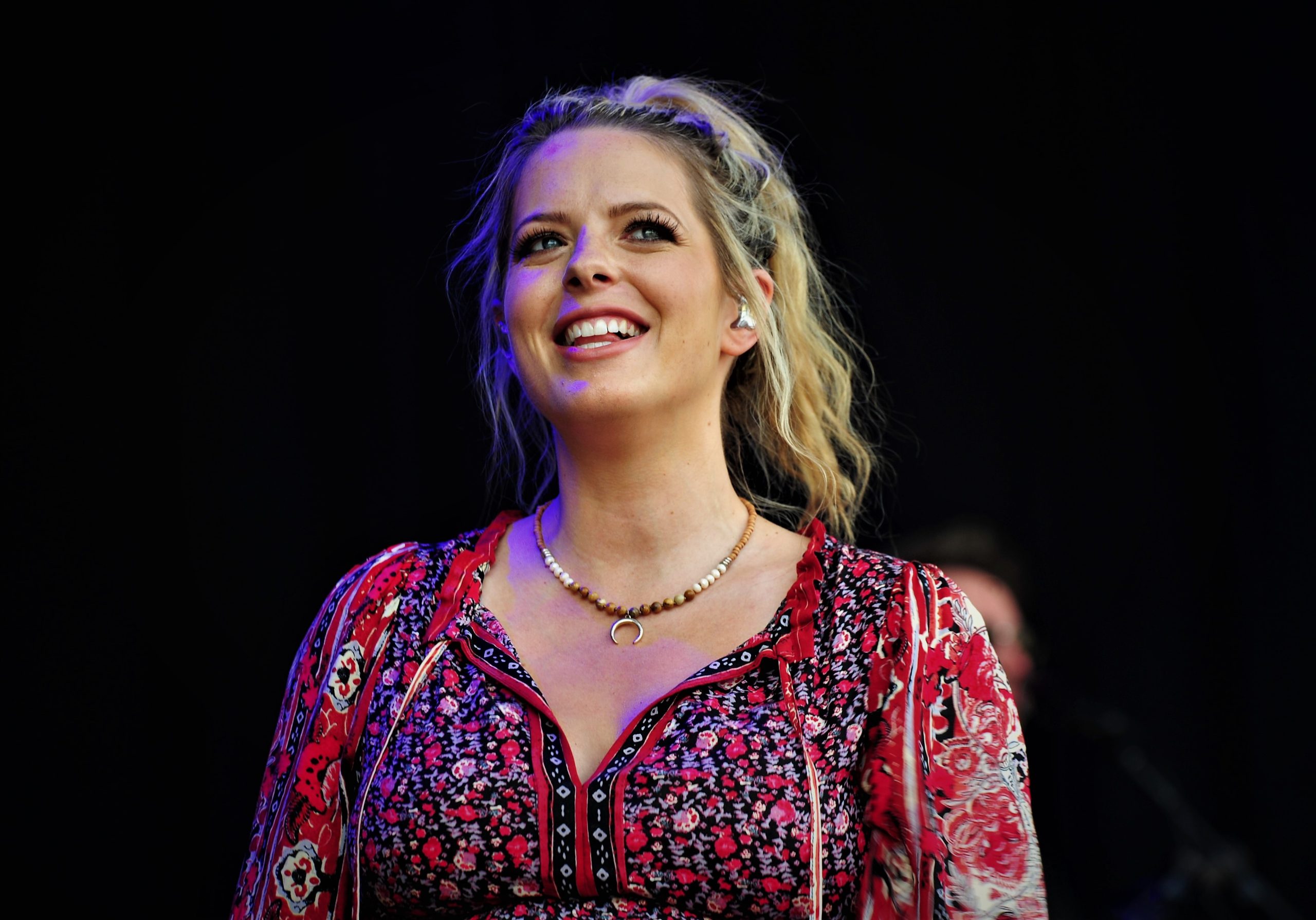 Ben Earle and Chrissie Rhodes formed the band nine years ago and were the first UK country act to score a #1 album in the UK chart.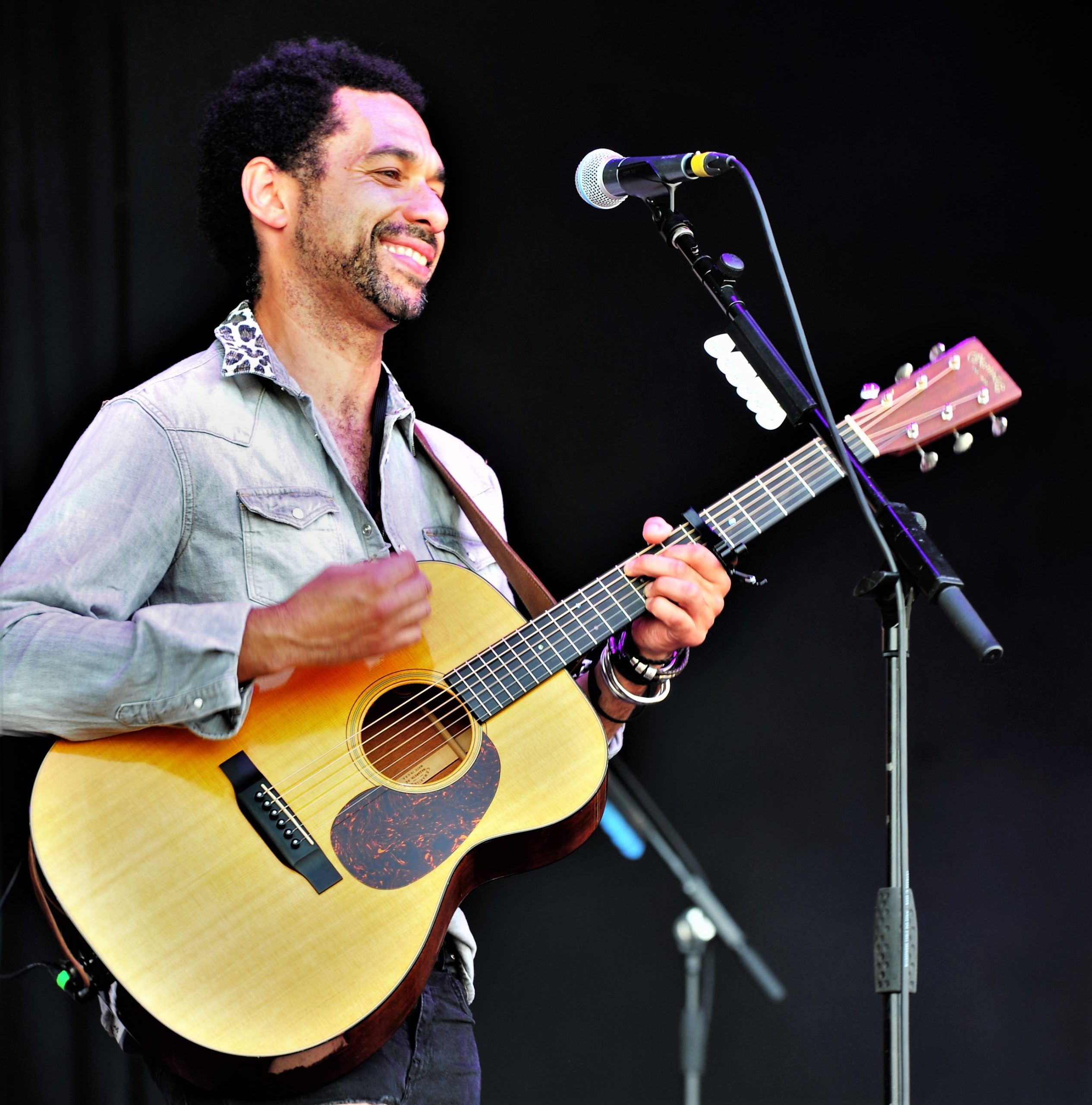 Friday, 7.30pm, The Darkness rocked up and tore the place a new one. Justin Hawkins is a born showman and how he maintains his vocal cords with the use of that falsetto throughout his shows is beyond me.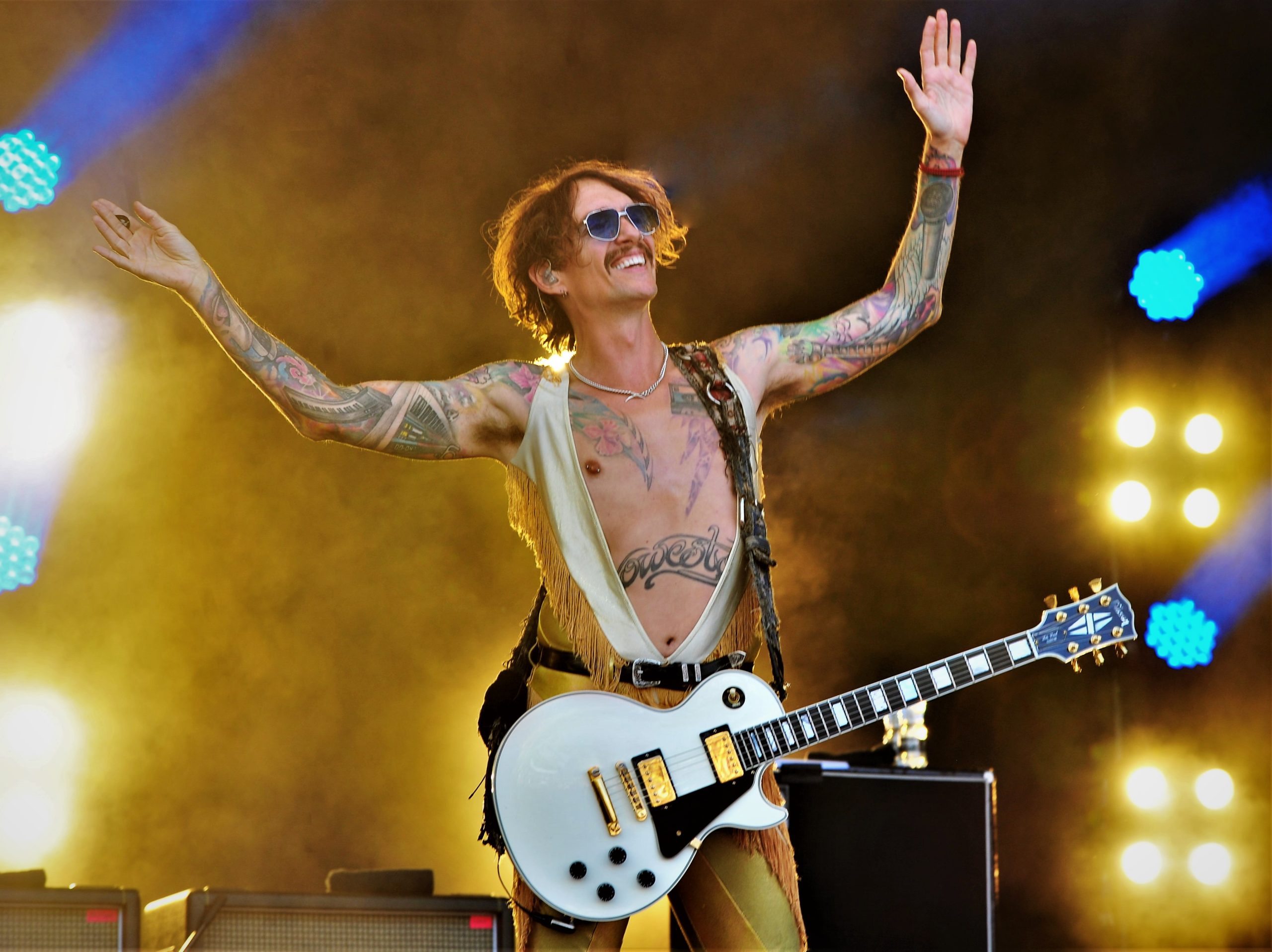 In perfect voice and the band as a whole were well and truly at it.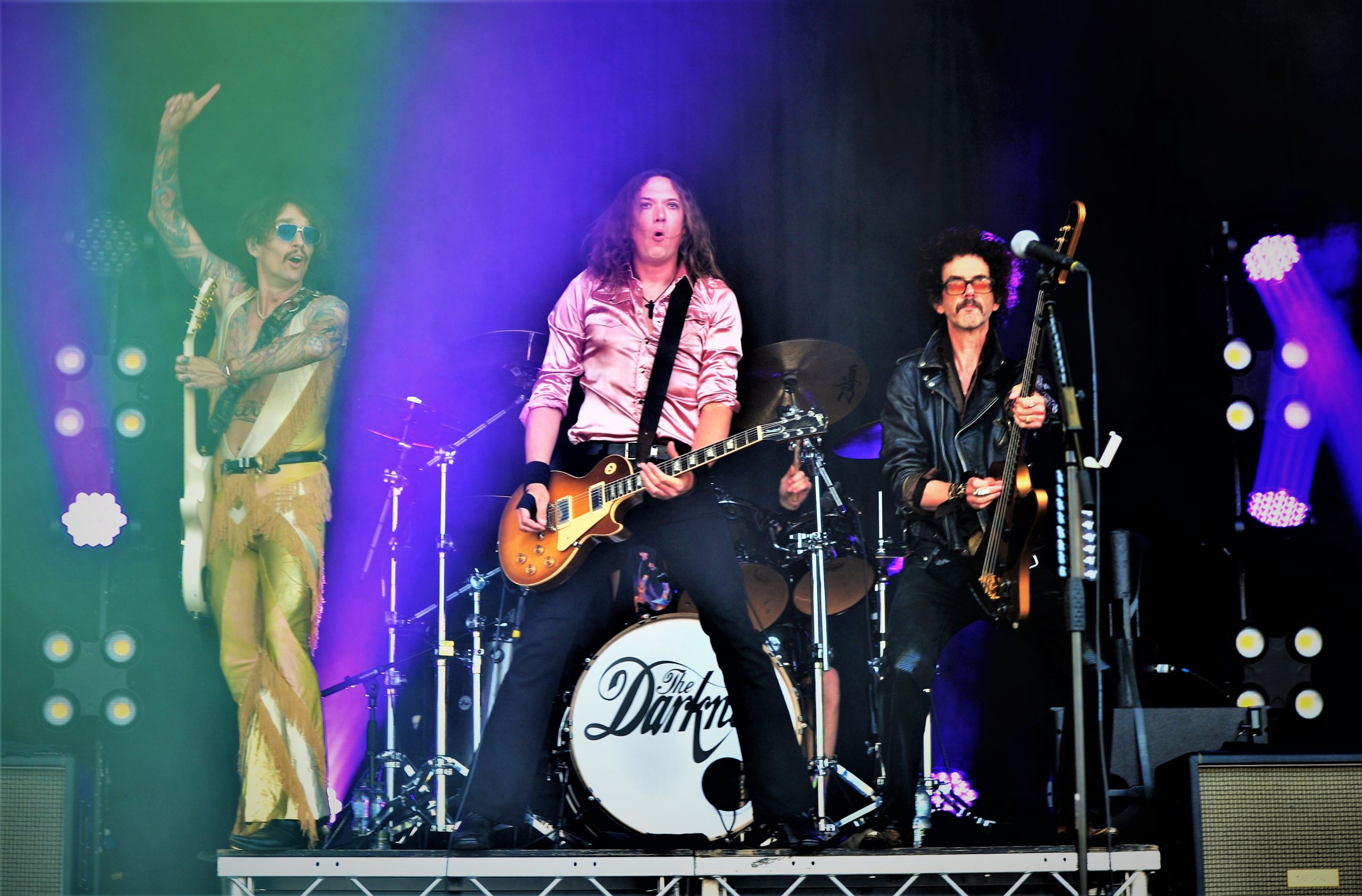 On drums, Rufus Tiger Taylor, son of Queen drummer Roger Taylor. Justin's call and response patter made me laugh out loud: "Give me a D. Give me an Arkness".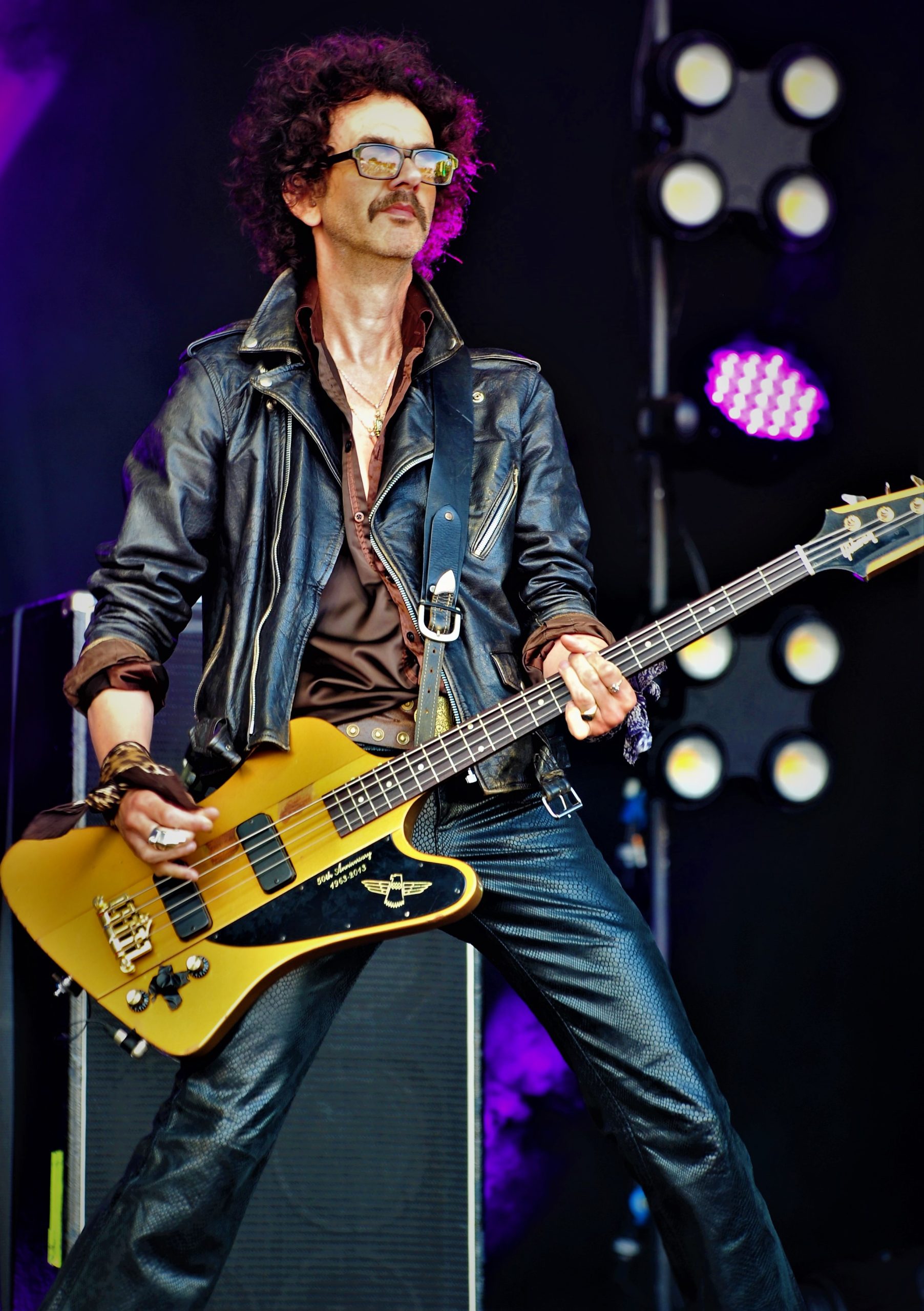 The bonkers band chucked in a Christmas songs medley in the middle of their set, in July in blazing hot sunshine. Great fun.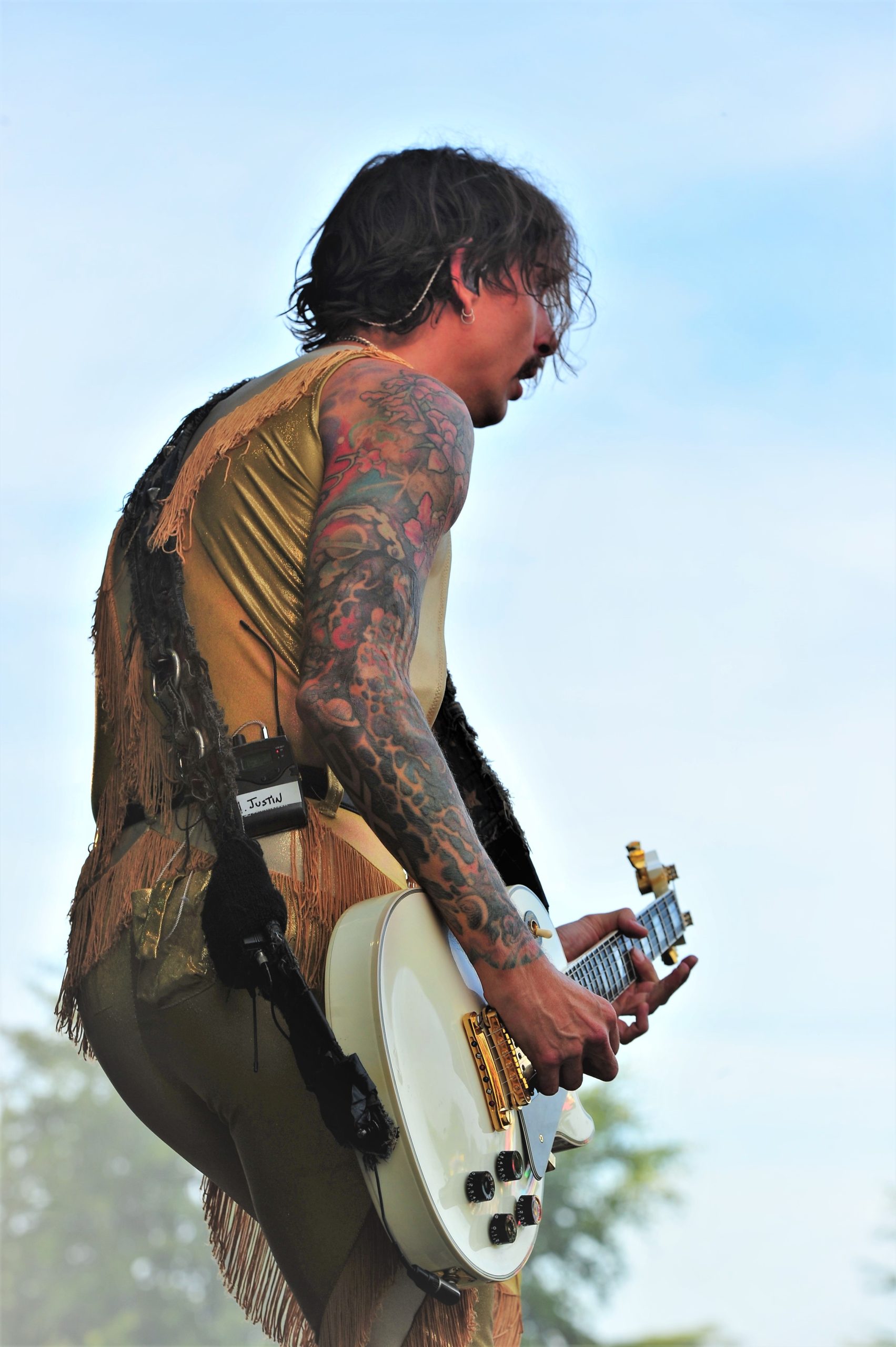 Do not be fooled though; these are superb musicians and slick entertainers and work their butts off to deliver a rousing show.
James Blunt In Gas Mask Shocker!
Blunty topped the main stage on day one. That's James Blunt to you. Ace band backing him, including star Brummie drummer Karl Brazil, who also sits behind the kit for Mr Robbie Williams.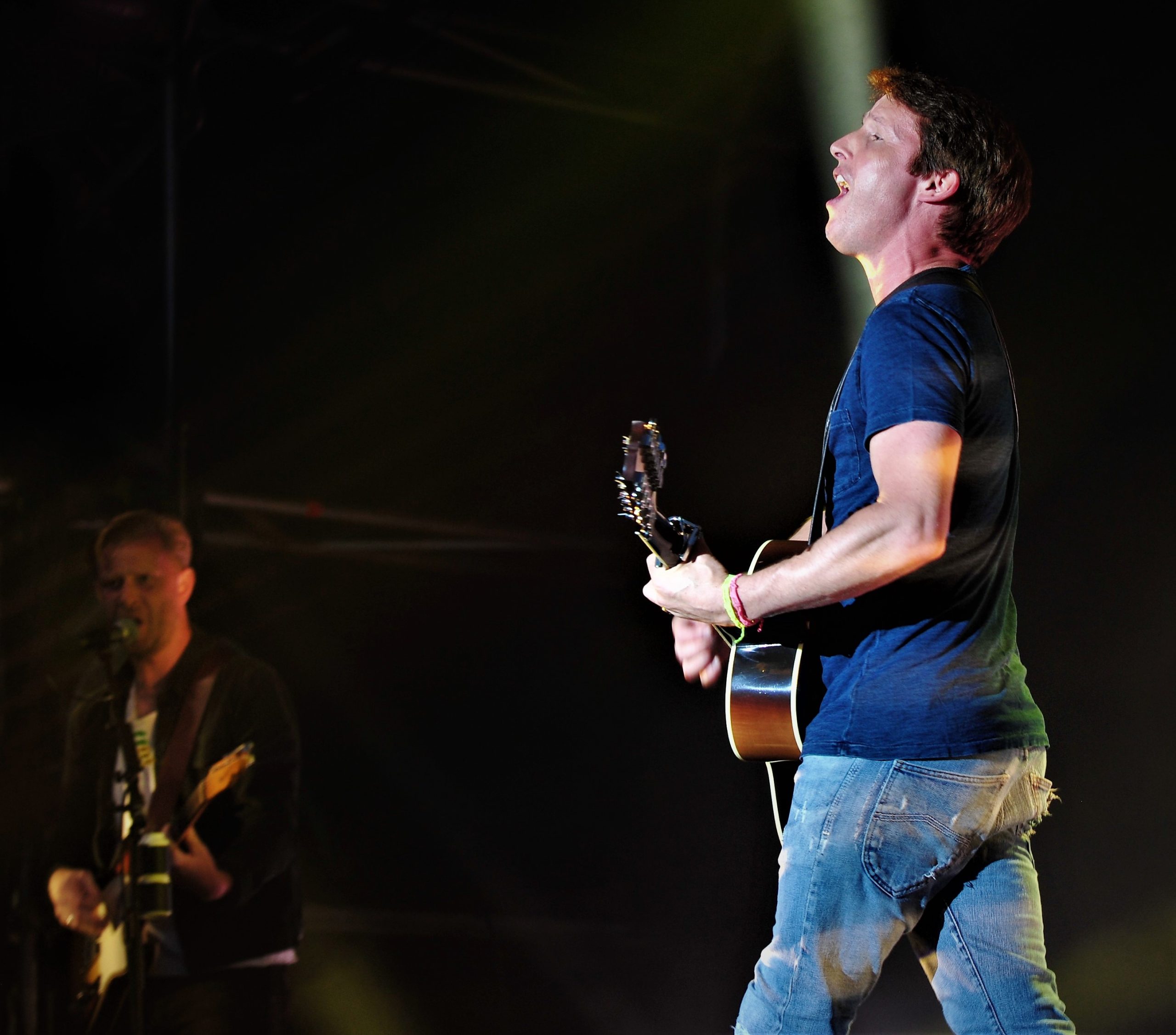 Never a fan of Mr Blunt's music, I must admit he was excellent and had a growl and aggression to his voice I had not heard before. Went down a storm.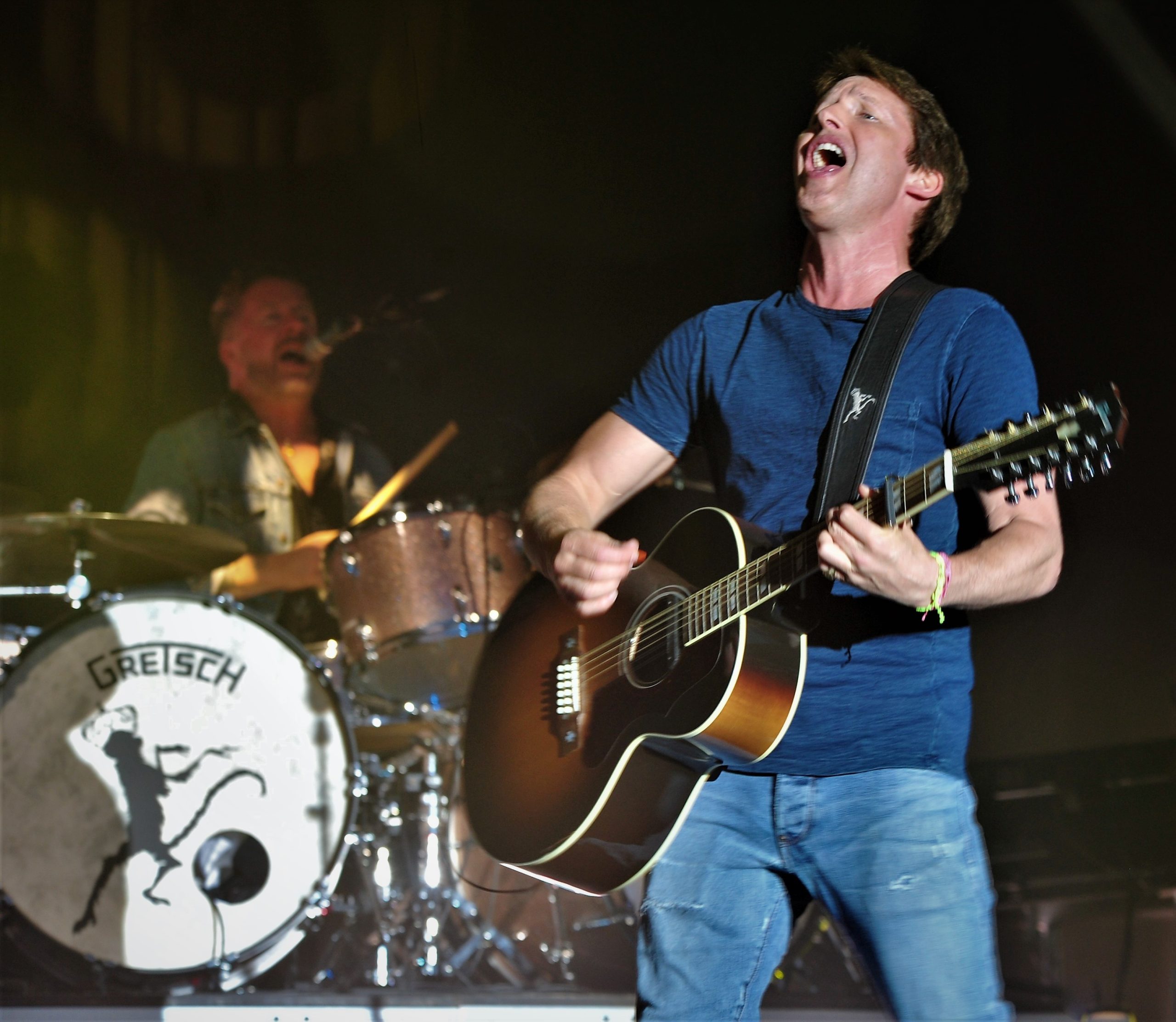 Highpoint for many was the bizarre moment James donned an old-fashioned full face gas mask and crowd surfed. I wondered if I'd had one too many wine gums, but it did happen. Bonkers.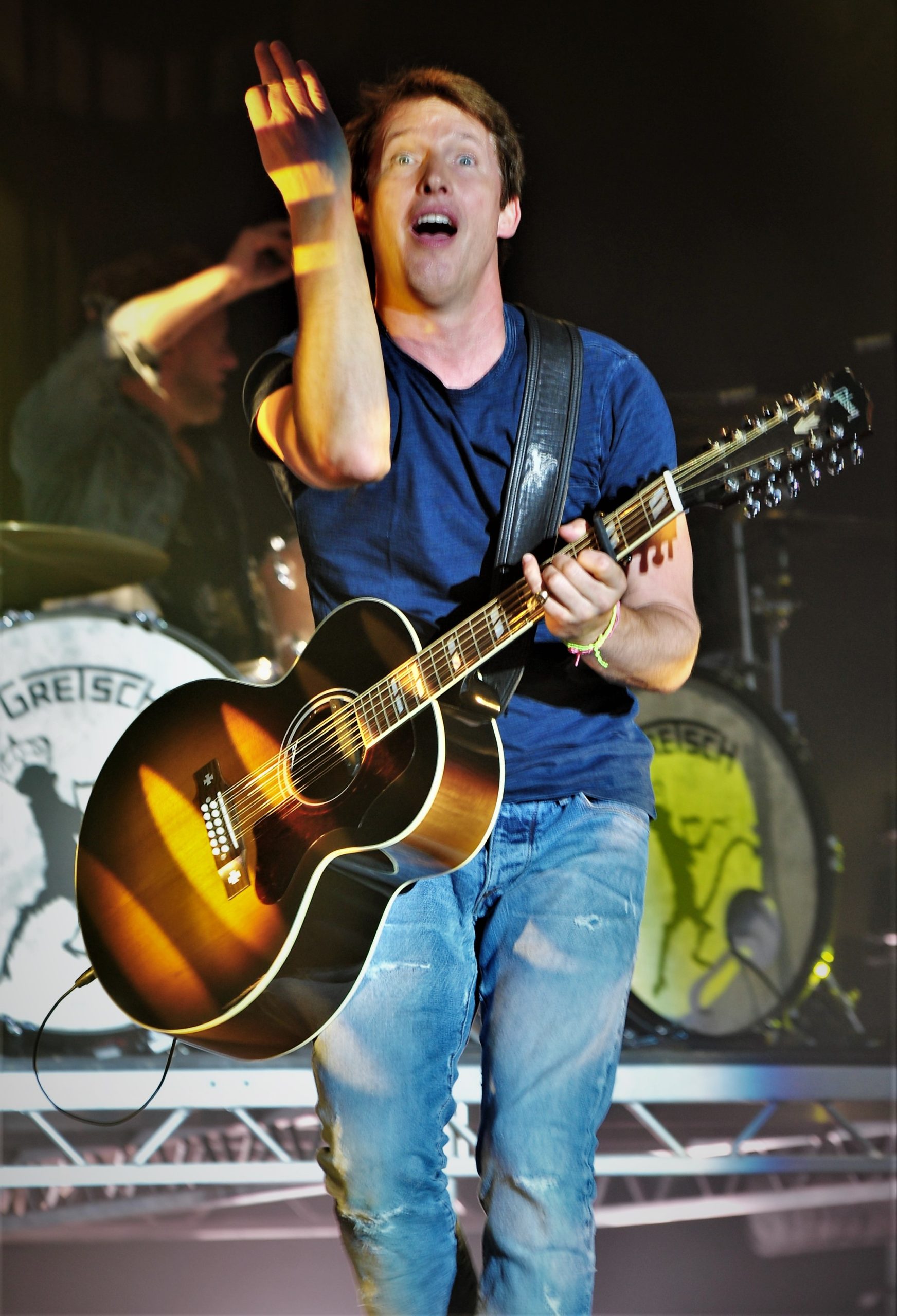 Who'd expect plummy-voiced James Blunt, former military officer, to sling in a Slade cover of "Coz I Luv You" and sound fabulous? Not me. But he did.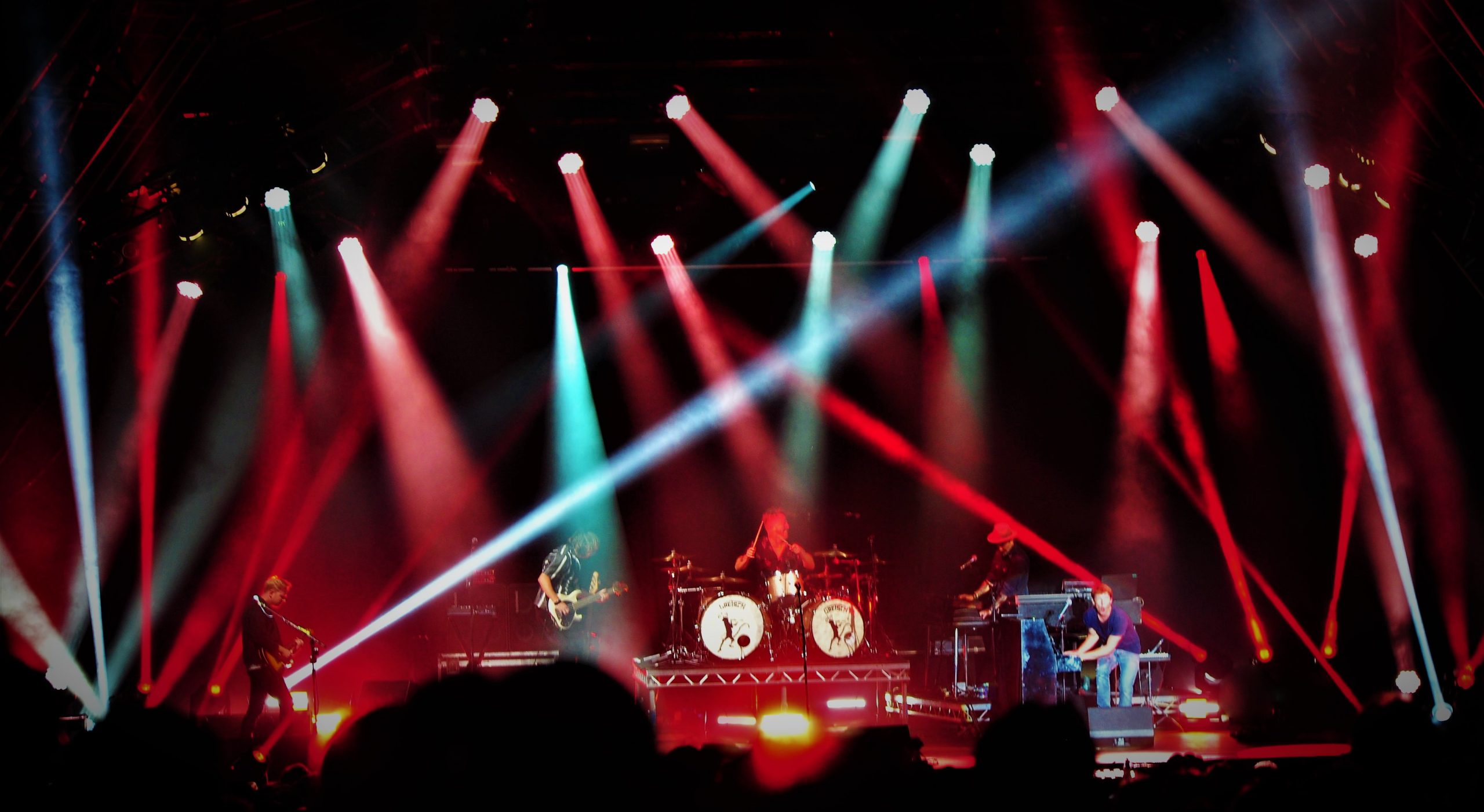 Fans right at the back of the field, and all around the site were dancing romantically to his biggest hit, a song I usually switch off on the radio, but tonight I found myself singing along to "You Are Beautiful". Credit where credit is due – but I will not be buying it anytime soon and cannot guarantee it will not get turned off next time it comes on the radio!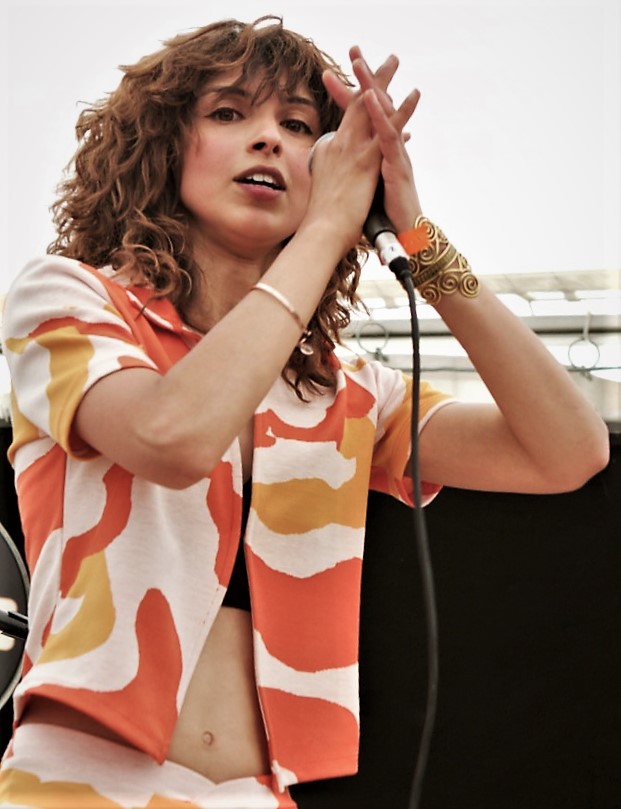 Caffè Nero's more serene environment hosted the likes of Dan Owen and Music Republic Magazine-tipped Brooke Law on day one.Ru headlined.
Coverage of days two and three is now in our "Live Zone".
---
Words: Steve Best (additional review input Alex Asprey)
Photos: Alex Asprey (Justin Hawkins 'tears' shot top of the page, The Magic Numbers black & white shot, Brooke Law.)
All other photos: Steve Best