If Ruby Turner MBE, Britain's Queen of gospel-soul, stood still long enough – there's a fair chance someone may slap a blue plaque on her back to commemorate this absolute national treasure!
Just ask Jools Holland, who cites Ruby as his favourite singer and who has kept her close for 29 years as special guest singer with his rhythm and blues orchestra, playing shows around the world and for his annual Hootenanny TV show.
Ruby celebrates her 64th birthday later this month (June 2022) and juggles touring and recording with Jools Holland with her own shows. She was one of the stars of the recent Party At The Palace, to commemorate the Queen's Platinum jubilee, joining Jools for a show-stopping and rousing gospel-style song broadcast around the world (see the clip below).
Francella Ruby Turner MBE was born in Jamaica and moved to the UK at nine years old. Aside from her own recordings, Ruby was a sought after session singer, working with Bryan Ferry, UB40, Steel Pulse, Steve Winwood, Mick Jagger, Culture Club and more. She has also written songs that have been covered by musicians including Lulu, Yazz and Maxi Priest.
Turner achieved the rare feat, for a British singer, of reaching #1 on the US r&b chart, with "It's Gonna Be Alright" in February 1990. Between 1986–1995, eight of her singles appeared in the UK Singles Chart with "I'd Rather Go Blind" being the most successful, reaching #24 in 1987.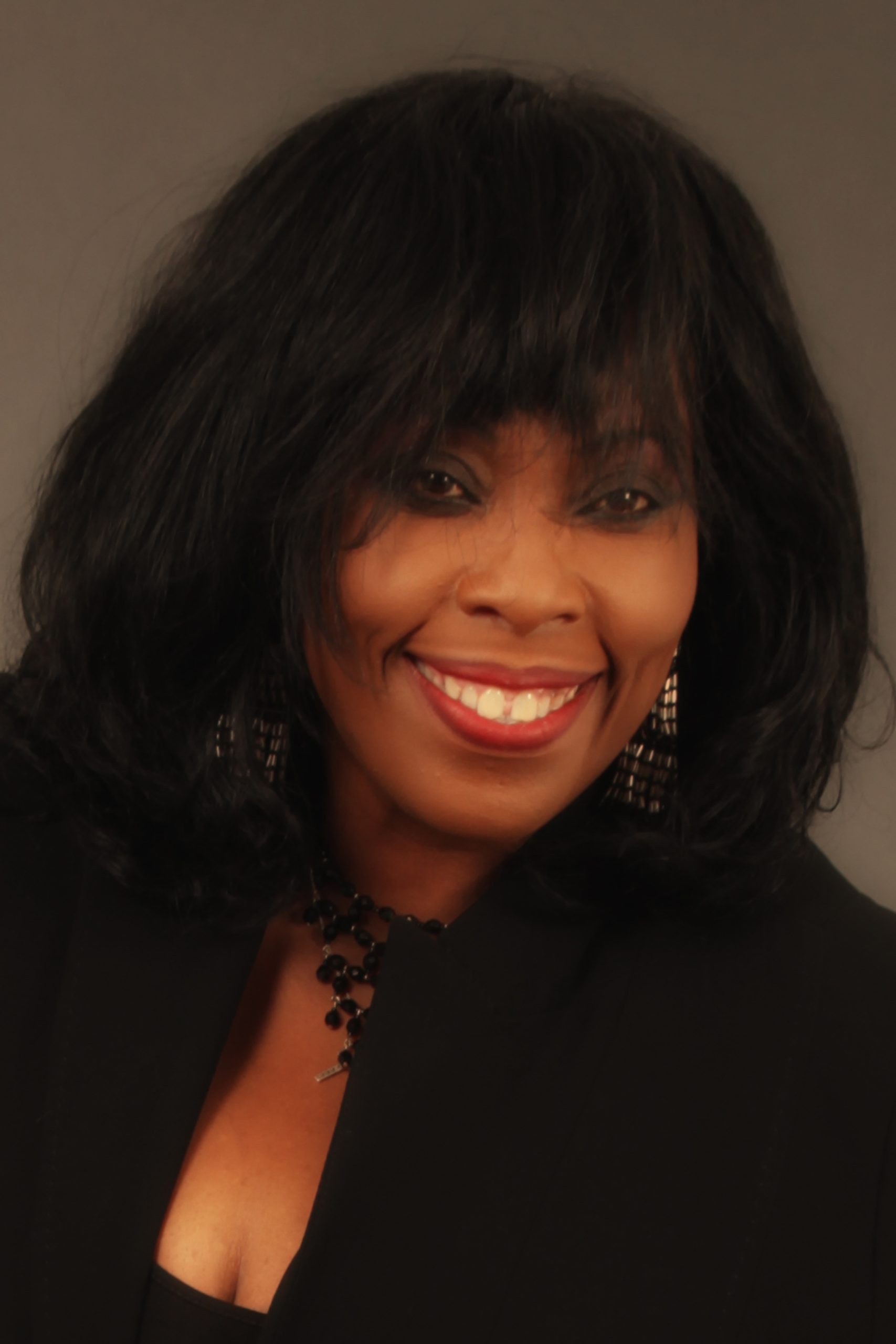 She also had a hit single with a cover of The Staples Singers track, "If You're Ready (Come Go With Me"). Ruby has also appeared as an actress on stage and theatre, film and television.
Cornbury Festival's Last Hurrah…
Today she is resting after the latest run of gigs with Jools' orchestra, getting back to her West Midlands home last night.
Ruby calls and we begin by previewing the Cornbury Festival spot in July (Sunday 10th), when Jools and his orchestra co-headline the last night of the last ever Cornbury festival, with Ronan Keating. Jools, Ruby and the orchestra were last there in 2017.
"I remember it being the most fantastic festival. We played Glastonbury and Cornbury, but we don't get on many festivals.
"The last two years has been nothing and it is great we have got Cornbury again and I'm really looking forward to it. It's not too far from home, just up the road from where I live in the Midlands, so it's great.
"I make a day of it; it's a day out, having a good time on stage at night, but it's just wonderful to walk round and to get into the festival vibe, yeah. Really looking forward to it.
"It's great we are back at work. We've had that downtime (Pandemic), a lot has happened in that time. We just came off of five shows, and I came home last night. Five on the bounce; vocally you can struggle, but I didn't so maybe I am rested enough to do that, and it's great.
"This time round, I am approaching the touring and the music with a different view. It's no longer, 'Oh, another tour/show', none of that. With appreciation and gratitude, because I know how healing the music is, and what it does for me, and the fact it is work and I am still able to work.
"So you can't ask for more than that, and it really is quite wonderful. I have so much appreciation to be back out and doing this."
Glastonbury…
Ruby discusses her approach to performing at a festival compared to a normal one-nighter gig with Jools and the orchestra or with her own band. "We've got the sound, we know it is there, but the thing is with an outdoor show, you got the sound engineer miles away from you.
"Back in the day, at Glastonbury in particular, because that is mighty big and a vast audience, you just felt like somehow you had to reconstruct the mechanism, the body and how you're breathing, to project harder.
"There is a natural instinct to power, you need to power; and I think from my theatre days, that kicks in you know. You got to be vocally strong and using the instrument properly, because you don't want to power using the wrong muscles.
"You want to be powering using the body, the belly, the back; the whole mechanism comes into play so you can project that power."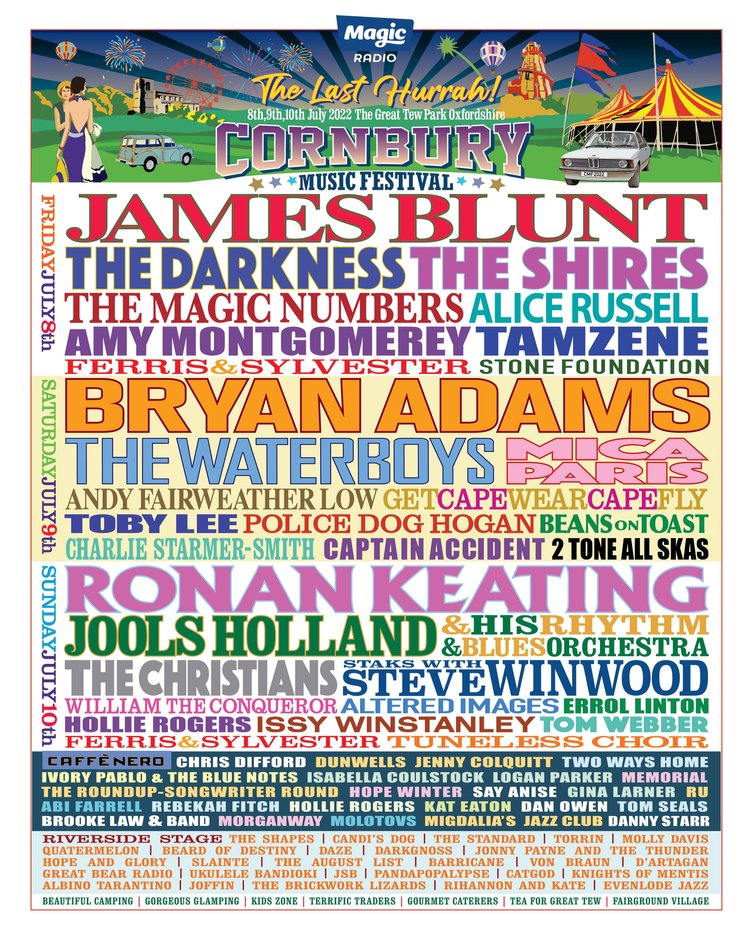 Across the 29 years Ruby has worked with Jools and his band, Ruby has sung with and met many huge stars. "Yes, one of the privileges of working with Jools, you get to mix with so many wonderful people. Ronnie Spector, I met and loved her. Mavis Staples, Paul McCartney… the people you are in the same room with…fabulous, wonderful people."
So, singing at Glastonbury to a sea of people as far as the eye can see. Singing to the thousands who will be flocking to Cornbury. Let's contrast those huge gigs to Ruby's early memories of much smaller shows at the start of her career.
"Let me go back then. We were talking about this recently. The MAC in Birmingham, when I first started out with my little band, doing cover versions mainly because I didn't have enough original material. Did that venue a couple of times.
"It was outside, and it was a beautiful summer's night. A tiny version of an amphitheatre. Everyone sitting on the steps…and the lights and the trees; there was something magical about it. That was my first gig outside, back in 1981 with about 150 people there maybe.
"It's The MAC's 60th anniversary coming up and they asked for people who have played at the MAC, and they have asked me to do a show there. My manager has just sent me the poster advertising the gig back in 1981; entry fee £1.50." Ruby chuckles.
I couldn't care less…
She has a wise attitude towards the people who turn up to see her perform. "If you are in a room and there's six people and 20 chairs, those six people are very important. That's the way I play it.
"I've played enough shows in my time; done gigs that have done great and not done so great, to know that the people that made the effort to come are the people that are important.
"Not your ego, not, 'oh, it's not sold out and all that nonsense. Everything is so money driven, so ego driven, I don't have any of that. I couldn't care less. What's important is the music and the people who made the effort to come and listen to you."
Re: The last ever Cornbury festival this July: "It's a shame. I don't want to hear about no venues or festivals closing (sic). We've had a tough old time for the past two years with losing work. I have just come back to touring and can't help to notice the shops that have closed and empty buildings; it is heart breaking.
"That's people's livelihoods, that's a town that's struggling. For me, unless you've got a town that's vibrant, you make it tough for your gig to be vibrant. People gonna (sic) decide where they spend their money and how they spend their money, so we all need each other."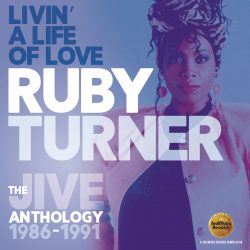 Looking back at Ruby's start in music, I ask if there was one 'lightbulb' moment she can recall which inspired her to be a singer for a career.
# 16 Bus and Joan Armatrading…
"Oh yes. When I saw Joan Armatrading at the Birmingham Odeon many years ago. I bought a ticket and went, got on a number 16 bus because I lived not far, I got to town and when I heard 'Love and Affection', I was spellbound.
"I sat there in the theatre on my own, and I remember sitting on the bus back and said to myself, if I should ever perform at this level, that is how I want to write, that is how I want to hold an audience. That's how it should be done.
"I can clearly remember sitting on that number 16 bus going home and thinking, that is how you want an audience to respond, that is how you want to feel when you stand there. If you are going to do this, this is what must happen.
"That is what it is all about; it is about the song. Lyrically her (Armatrading) songs are knockout. For me, it is all about the lyrics now, all about the lyrics."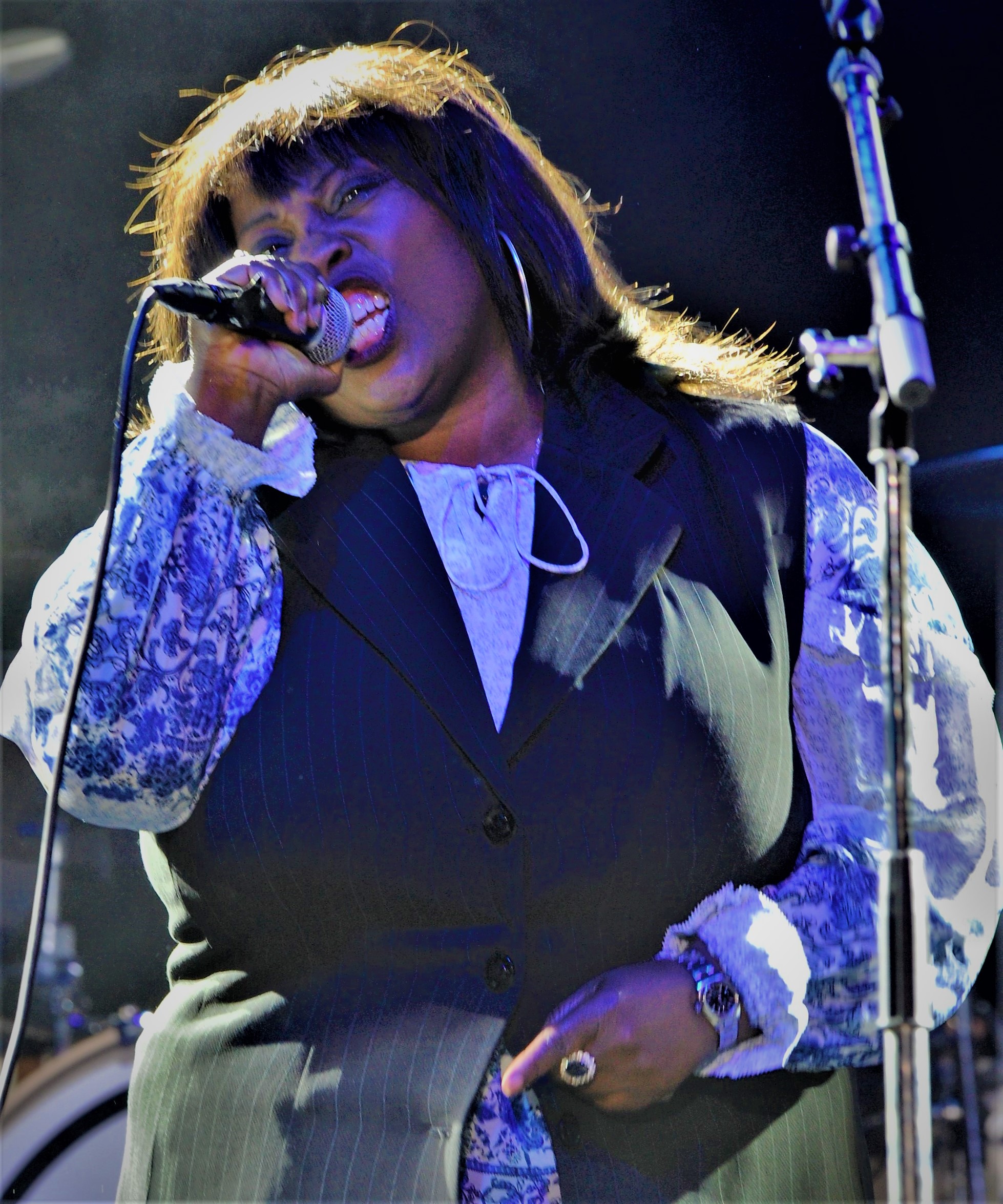 Ruby, who was awarded an MBE for services to music in 2016 gets out to see live music as much as she can when she's not touring, and she listens to new music all the time. "I am a fan of music and I listen to all sorts, everything. I went to see Nitin Sawney at the Birmingham Town Hall not so long back. He was incredible.
"I never knew of him before he produced one of Jools' albums, which I sang on. 'Pianola.' I met him then. I was blown away with his show."
Retirement on her mind…
Ruby's last album, her 20th solo record, was "Love Was Here", in 2020. Which this magazine praised and gave maximum five stars to in the review. She has no current plans for # 21, but says: "Let's see what happens and see what the universe sends."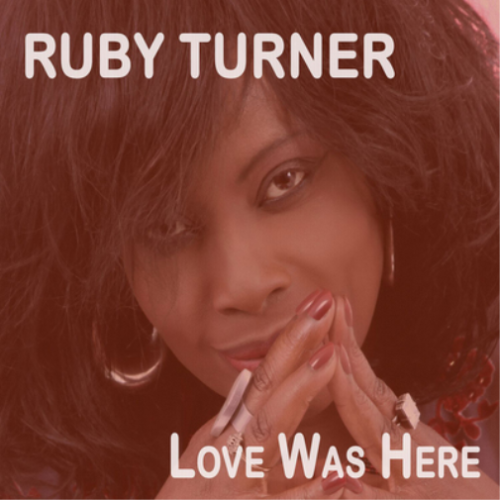 With her 64th birthday looming in a few days, I ask if Ruby ever considers the 'R' word. Retirement? "During the pandemic that word was floating around a lot, I can tell you. I had some ups and downs during that time, because of the age we are, the work we have put in and done, the way the industry is moving and changing, and you suddenly feel like, where do I belong?
"Do I belong in it. You are pushing and shoving, and I thought, I don't wanna push and shove no more (sic). I don't want to do any of that no more. The singing is fine, but I don't want to deal with the business no more. I just want to do the music.
"That's why I am still working with Jools, and I think it's so great. It's all I do and all I want to do, and I don't want to be involved in anything else. I just love the music. If I am allowed to just get on with that, then I'm happy.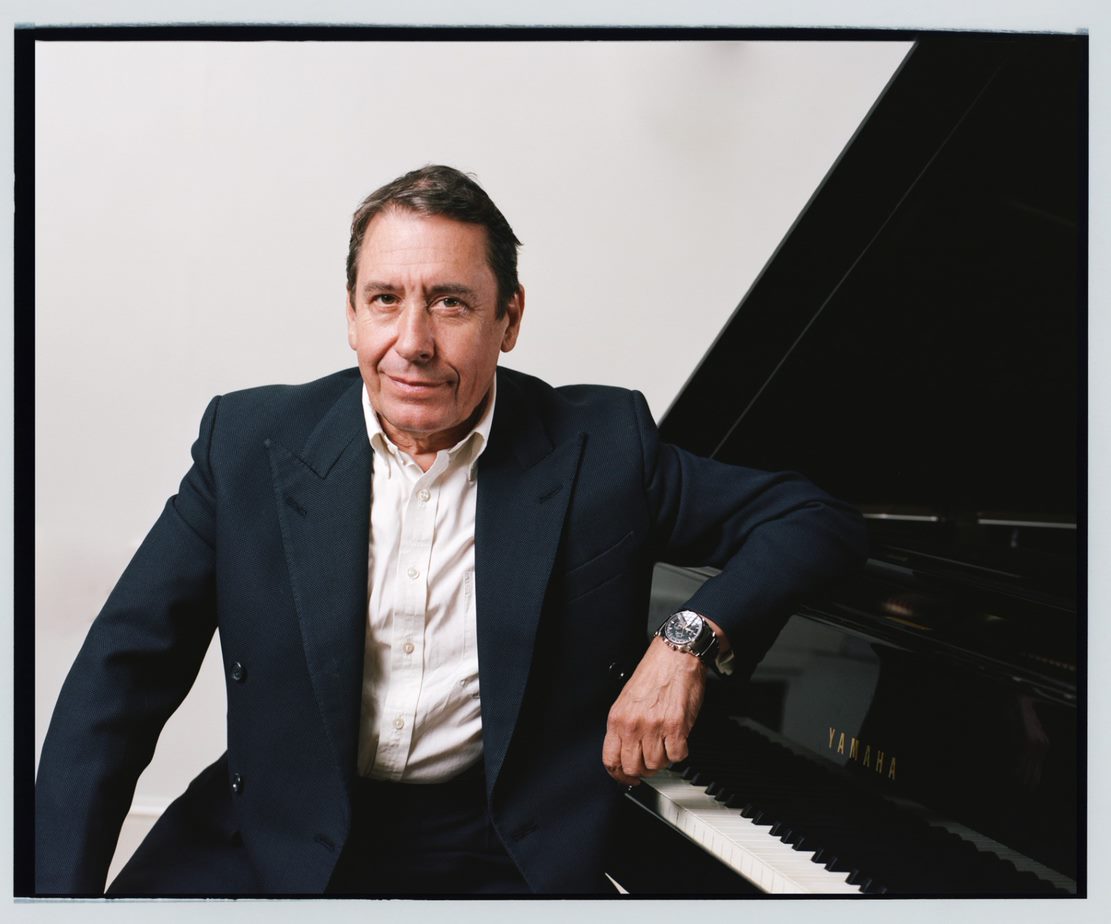 "The retirement thing, yeah, toyed with it, but when you see the crowd and the response and the feel and the vibe you get, it's kind of hard to walk away from that because it's joy. A shared joy. It's a nice connection with people. I feel after the lockdown and no work, I am re-charged. I'm back!"
While Ms. Turner has nada, zilch, nowt to prove, and has achieved a lot in her lengthy career, did she still harbour any burning ambitions? "I want to be in a film. I did 'Love Actually', a cameo thing, but I would like to step back into the theatre and the acting world again.
"That's where it all started for me and sometimes, I sit there and think, wonder what would have happened if I had pursued that more so than the music.
"I kept getting put up for musicals and I didn't want to be in a musical. I said, I sing. I want to act. I don't want to sing and act.
"It is what I started out doing. I don't want to sing in it. I want a straight, meaty, hard-core role. I want a Judy Dench, a Maggie Smith role. Give me one of them tough roles, give me something I can sink my teeth into, and then I'll sing when I am doing my gigs.
In trouble…
"The whole thing has turned round and now, with singers going into theatre because they can draw a crowd. To get bums on seats, give them a name that they know. If the music is not happening, people spend six months or a year in theatres, and keep their careers and profile going. It's perfectly understandable because it is tough out here.
"The music industry is going through change, and if you are not part of that change then you are in trouble. No disrespect to anyone who has stepped into those roles, but for me personally speaking, I've done musical theatre and I had to step out of it for a while and back into the music. It wasn't stretching me, if that makes sense.
"When you are singing and doing dialogue, that's extra strain on the vocal cords. I've been through all that. You can't wait for Sunday off, so you can stop. Back on Monday and all weeknights, and matinees… Talking talking, singing singing….Whoa! That is killer. You have got to be in optimum health to do those eight shows a week.
"I went to see Beverley Knight recently in 'Drifter Girl.' Fantastic. Amazing. I sat there and honestly; I didn't want to be on that stage. I didn't want to go through that because I knew what she was doing.
"I admired her, but I knew exactly what was going on. But she's got the chops and she's got the discipline, because that's what you need, the chops, the discipline and the health. I've done it…"
We finish off our chat with two quick-fire questions: Favourite duet partner so far? "Steve Winwood." They did a TV thing together, and Ruby sang on his album and he sang on hers. (Mr Winwood recently added to the Cornbury line-up).  Her best advice to new artists/singers? "Enjoy it. Serve the music and it will serve you well." Amen to that.
By Steve Best
Ruby in action @ Cornbury & Ruby portrait (top of the page): Photos copyright: Simon Redley