Full coverage of both days in words and pictures…..
Neighbours. Everybody needs good neighbours….You know that lyric from the theme song to the long-running Aussie soap, right?
Well, this past weekend, Sat & Sun 28th/29th May 2022, 50,000 revellers were very good and happy neighbours at one of the first festivals of this season.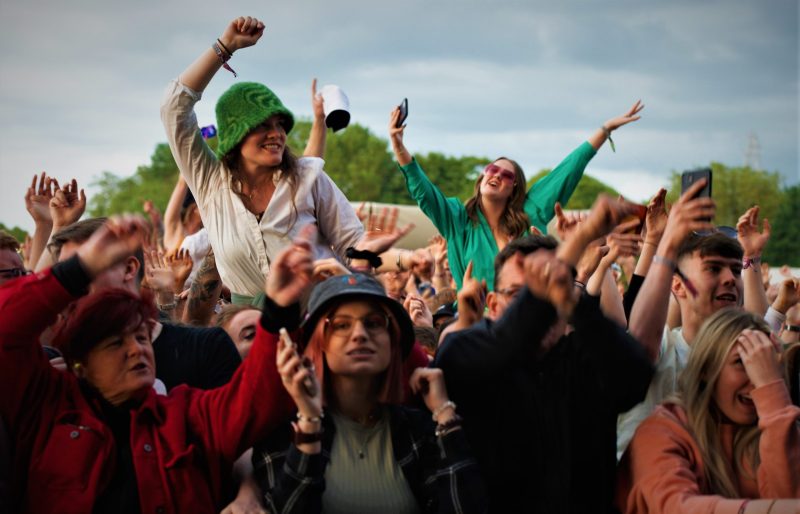 Warrington's Neighbourhood Weekender Festival was upon us and a cracker it was too…..
A gorgeous warm sunny day greeted day one ticket holders, with a smattering of rain to start day two before gates opened at noon, before it soon turned into a second lovely day, on the site of this year's event.
It was obvious from the off, this good natured, mainly young crowd were gagging for some open-air fun in the sun with their fave bands and maybe a few bevvies after the last two years of gig and festival deprivation due to the damn panic, I mean pandemic.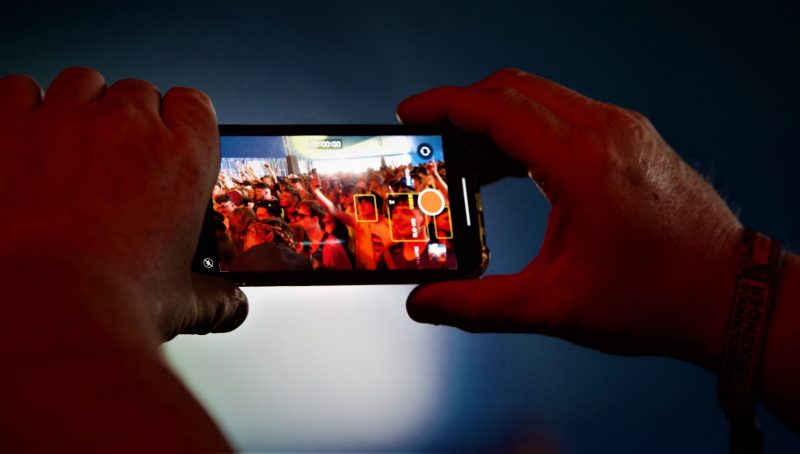 Like a mini V Festival this little gem; but on a smaller scale in the lush green surroundings of Victoria Park, Warrington in Cheshire, sat by the Mersey river – slap bang between Liverpool and Manchester, and close to Chester, Crewe and Preston. Three stages – two outdoor and one in a big blue tent.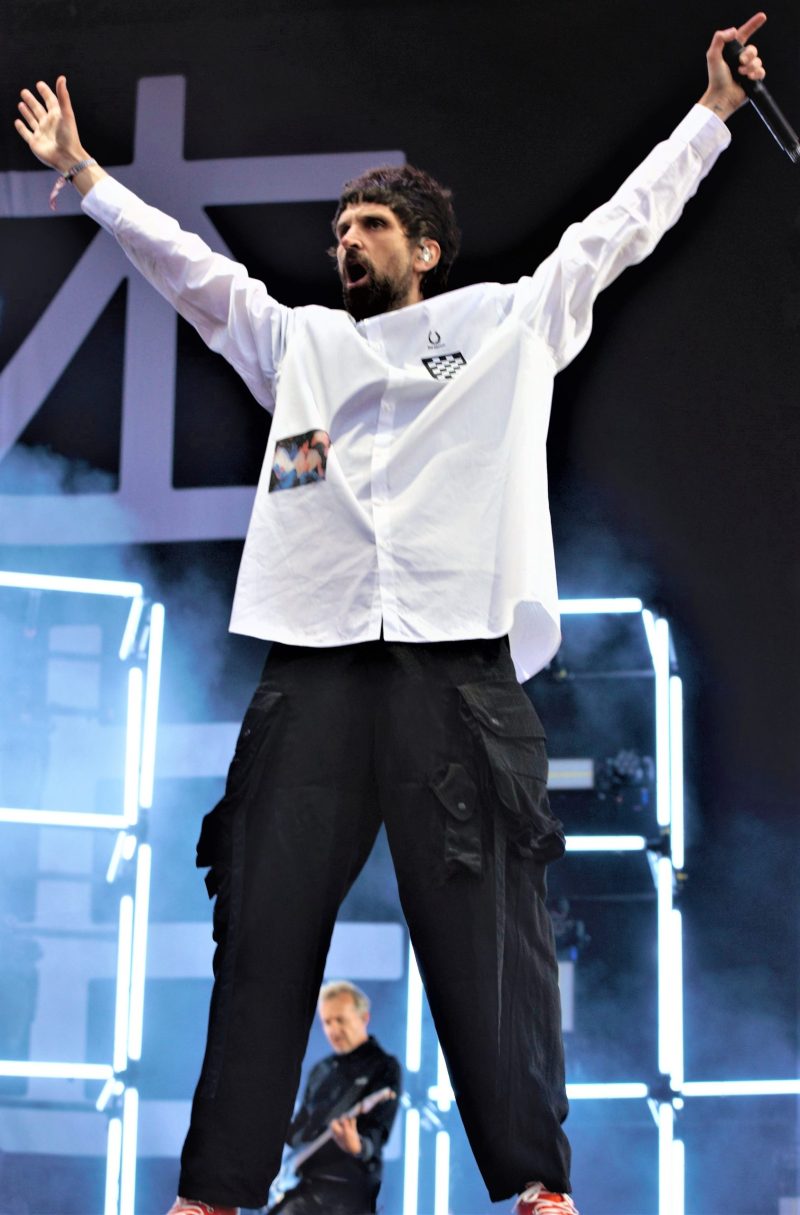 A cracking line-up across the two days and three stages, with headliners DMA's and then Courteeners on the main stage day one, and Blossoms and then Kasabian on day two. On the Big Top stage, Saturday was Example and then Becky Hill, and on Sunday Razorlight and then Manic Street Preachers.
To The Beach…
The Viola Beach Stage, the third stage, was home to many rising stars and those bands and artists who seem pretty likely to break through to the bigtime. My favourite of the three stages for sure, and some killer performances.
Like the other two stages, Viola Beach ran on time – only DMA's and Kasabian kept the fans in suspense for a little while, giving time for a rousing sing-along to Neil Diamond's "Sweet Caroline" – and the crew there and on the other two stages deserve a beer or seven for their hard graft behind the scenes to make this a very well organised event. Low key security was appreciated, too.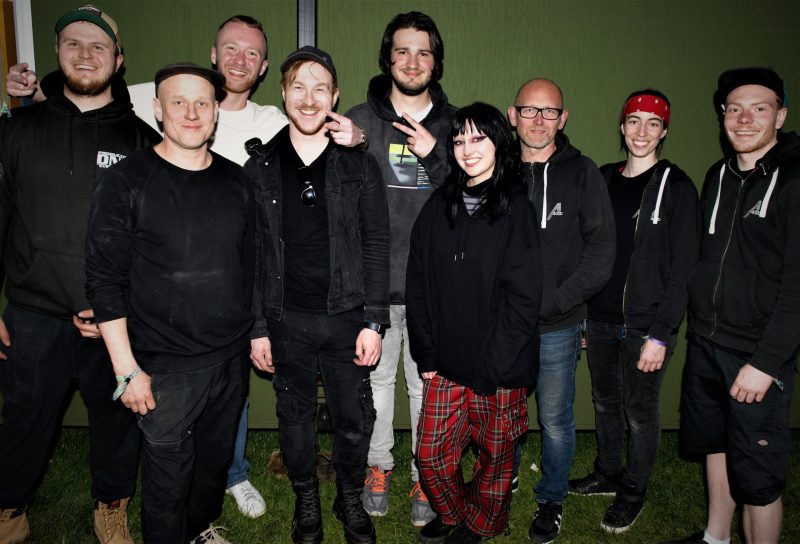 Neighbourhood Weekender promoters SJM, who previously ran The  V Festival, have always had their finger on the pulse of who's about to break through and they have booked many, many relatively unknowns for the V Festival, who a couple of years later are major league acts and re-booked for the main stage.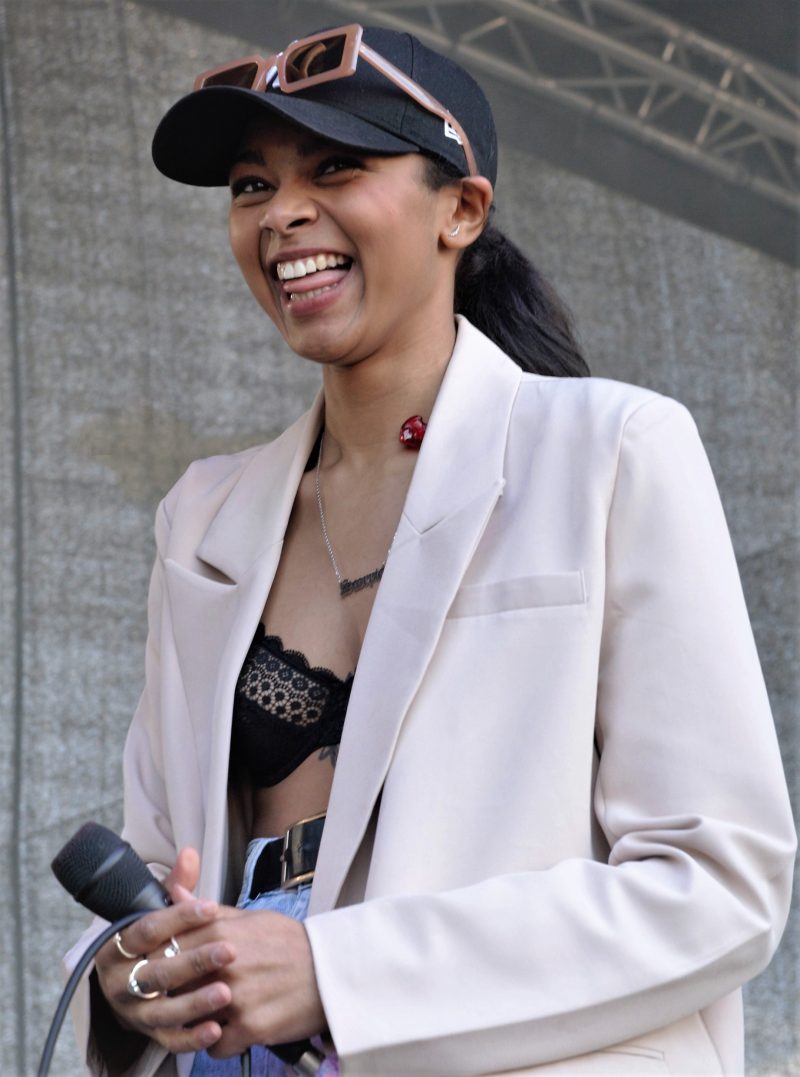 That will be the case with a fair few of the bands and artists appearing on the Viola Beach stage this year, methinks. Especially the spectacularly talented Brooke Combe (pronounced comb not coom)…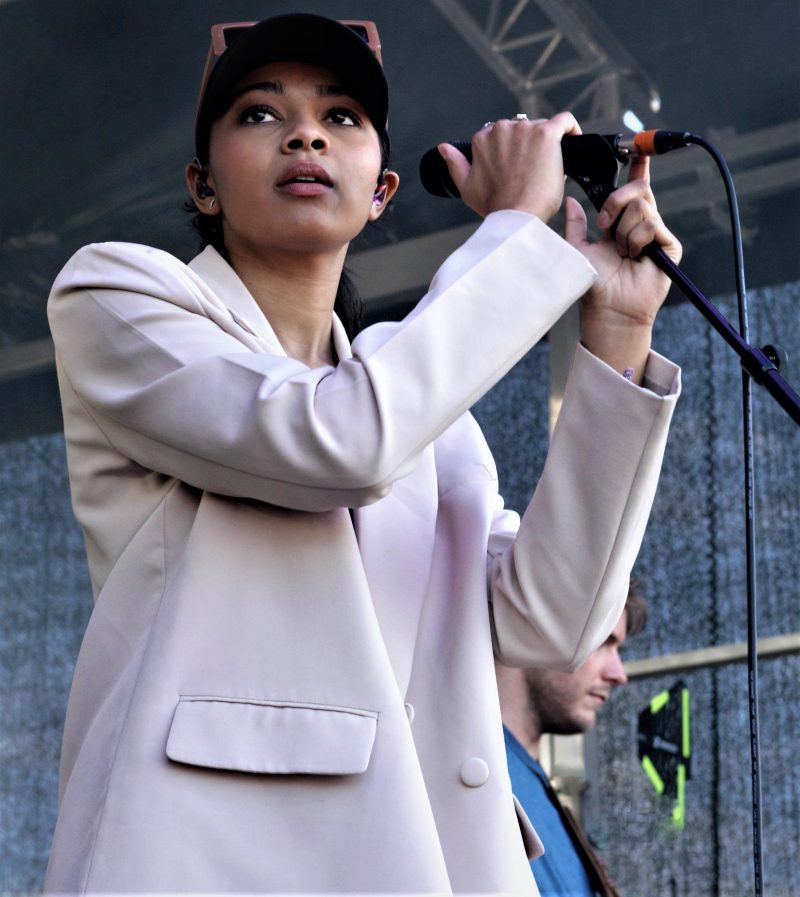 Saturday @ VB stage, 10 acts did their thing, opening with Tommy Lefroy, Kynsy and Hawaii's Eli Smart and his energetic band, with an excellent set. Eli went to LIPA in Liverpool, and now splits his time between the UK and his Hawaiian home.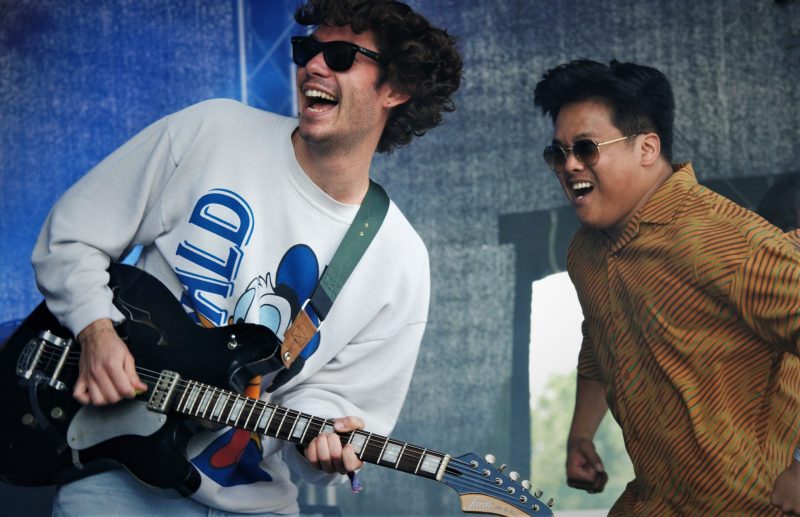 The Mary Wallopers preceded future star Michael Aldag. One to watch…
Next was my favourite band of the weekend, Rats from Liverpool. Quite special. Gotta catch these again during the summer festival season.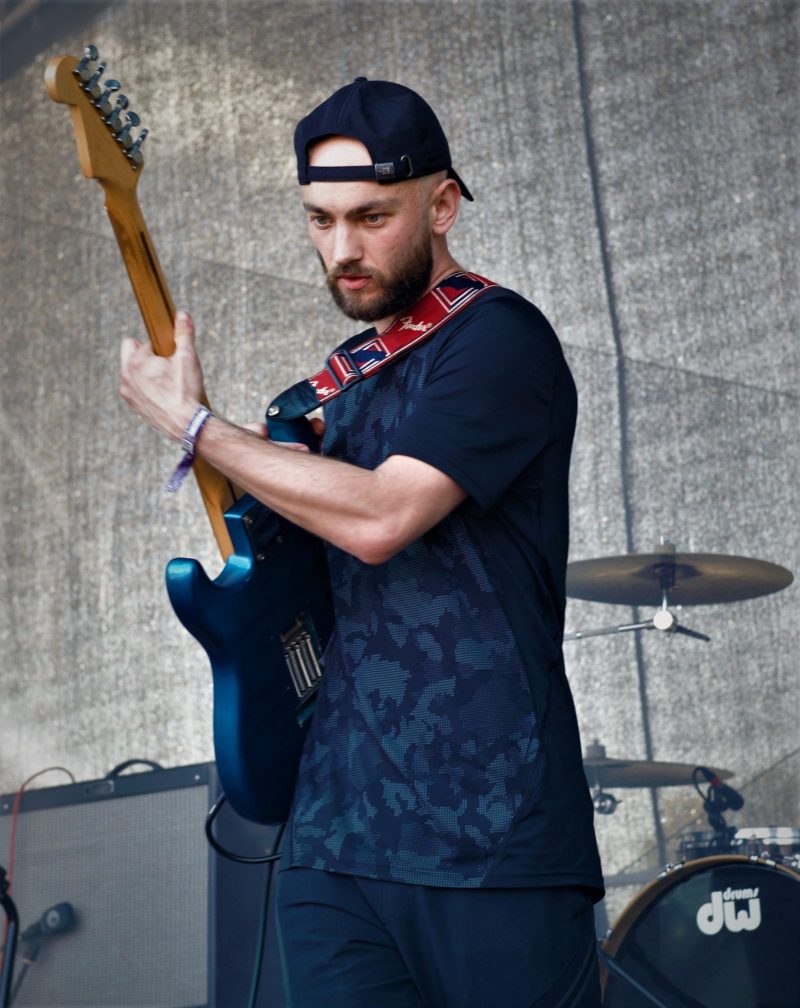 Such a powerful and ballsy set, creating an electric atmosphere, more likely at a late night gig indoors rather than a sunny Saturday afternoon in May on a park.
17-year-old Sunderland lad Tom A Smith really shone. He is on tour with Miles Kane right now. Tom slung in a solo cover version on guitar and vocals of Led Zepp's "Whole Lotta Love"). Tom has an amazingly talented bassist with him, Katie Anderson, a young lady we believe is 16-years-old who has that slinky feel well and truly nailed.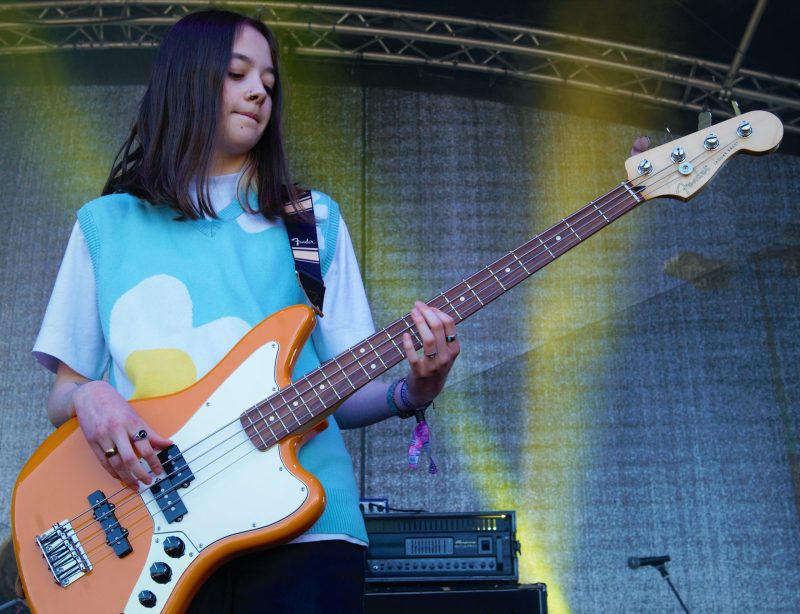 Young Tom has a slew of famous admirers…David Bowie's widow Iman shared Smith's cover of Bowie's Lazarus online, commenting on the emotional impact of Smith's rendition. The band Blossoms recognised him from one of his videos as he was watching them from the crowd and invited him backstage. His star is very much on the ascent.
Morrissey…
Morrissey played Smith's cover of "Please Please Please Let Me Get What I Want" as his walk-on music on a recent US tour. Nile Rogers, James frontman Tim Booth, indie legends The Coral, and many more share Tom's videos and big him up. They are not wrong!  Elton John is a fan, too.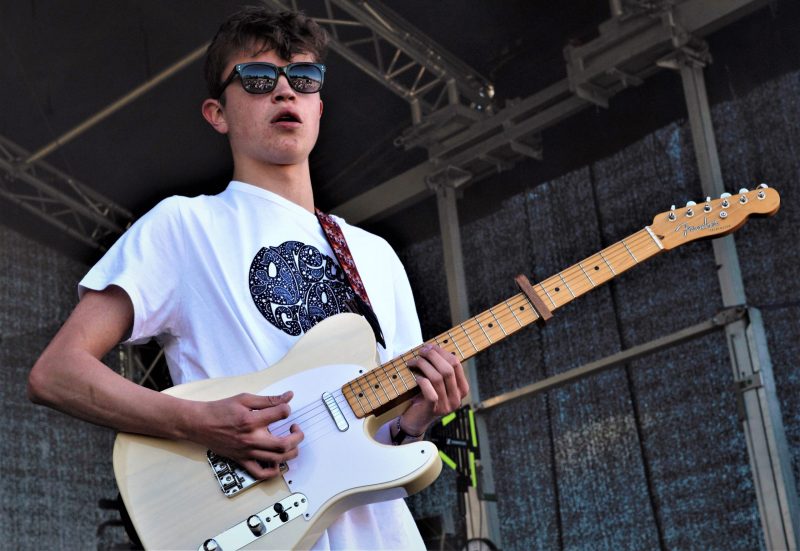 Scottish singer and songwriter Brooke Combe, signed to Island Records after a record label bidding war, is most definitely a future star, if talent is any measure. She pulled a big crowd for 6.40pm on day one of the festival on the third stage.
A mesmerising performance. Bet you a tenner and a pint of heavy, her debut album out in 2023 is a Top 10 smash!
Noisy and headliners The Royston Club competed the line-up for Saturday on the Viola beach stage.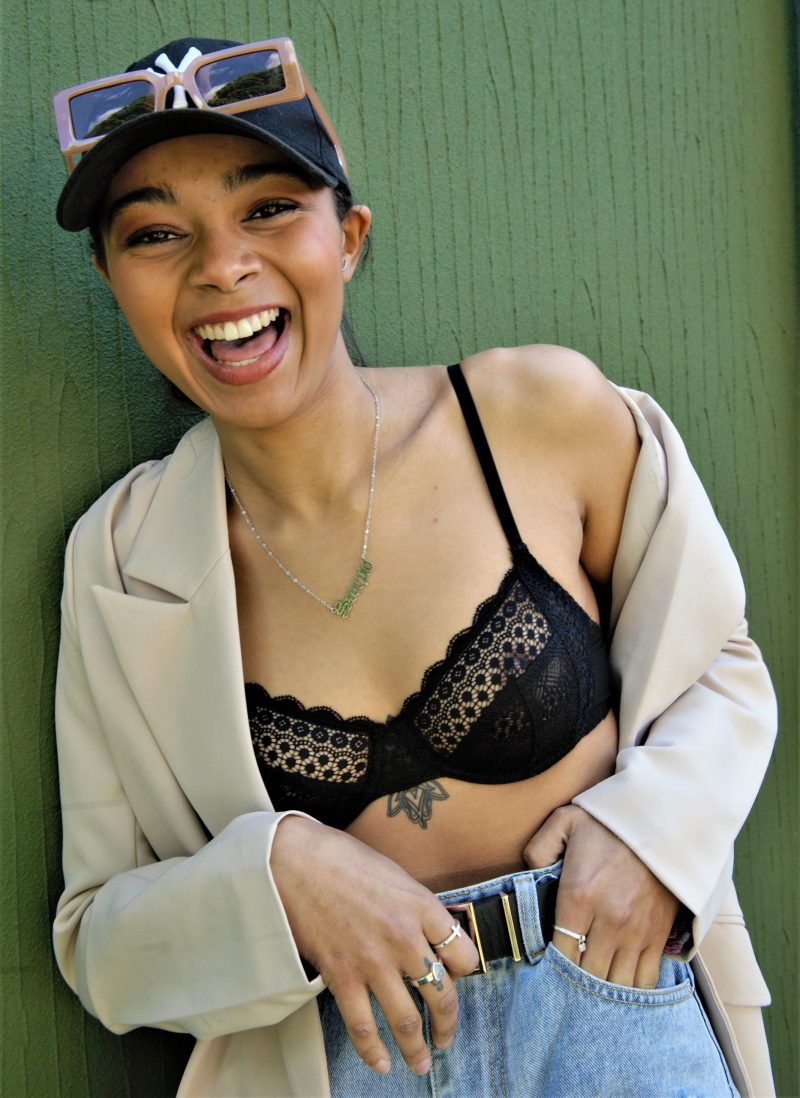 Day two, The VB stage purred into life at 1.25pm when many fans were nursing hangovers, with the superb Abbie Ozard.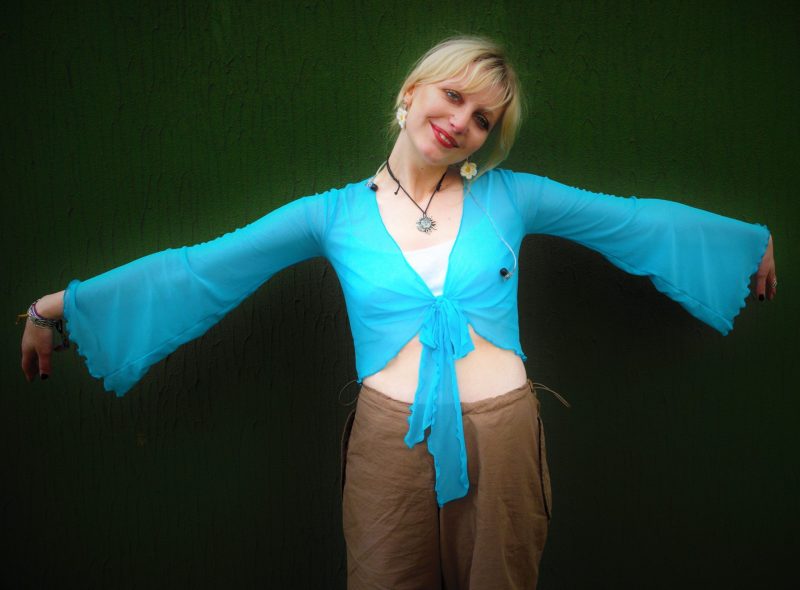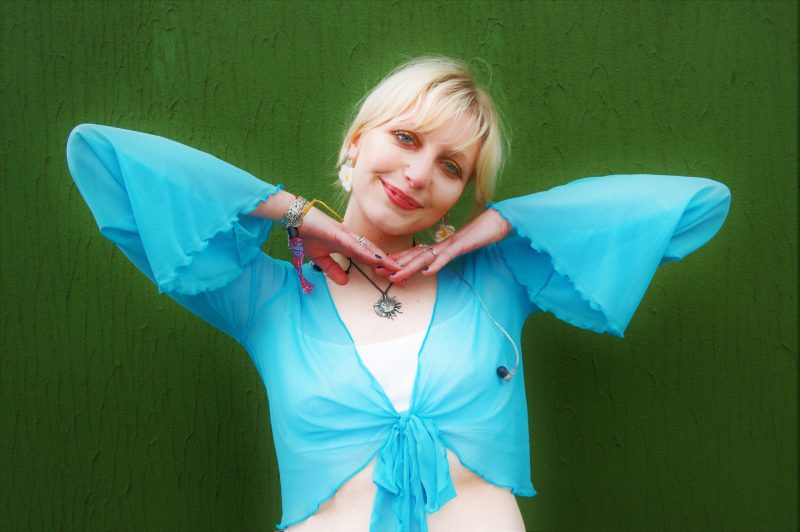 Then Oliver Keane before the excellent Gabe Coulter, who is signed to Warner Records. Deffo one to watch is Gabe.
19-year-old Frankie Beetlestone drew Tom Grennan fans for his set, after his tour support slot with Tom on a run of sold-out shows.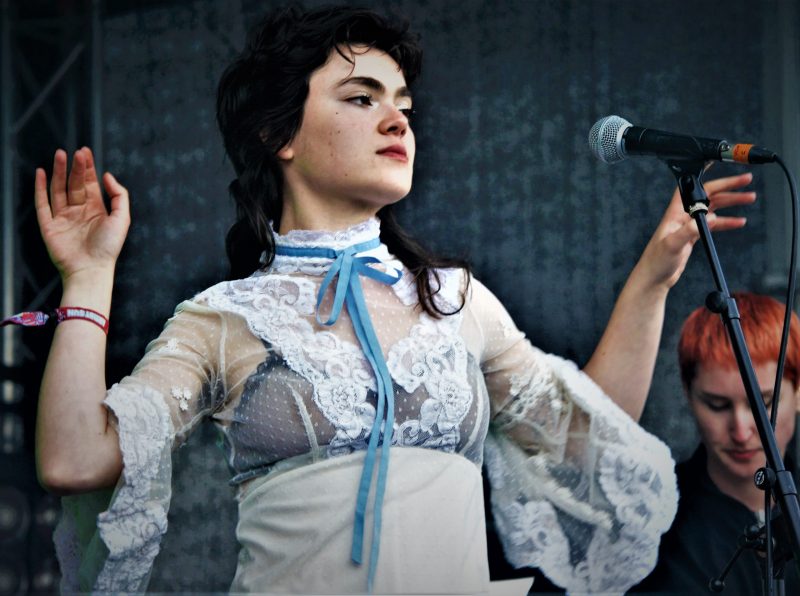 The unique all female (+ male drummer) The Dinner Party were perhaps the quirkiest act of the weekend and uber-theatrical. Worth checking out. Rising star Seb Lowe was well up for it.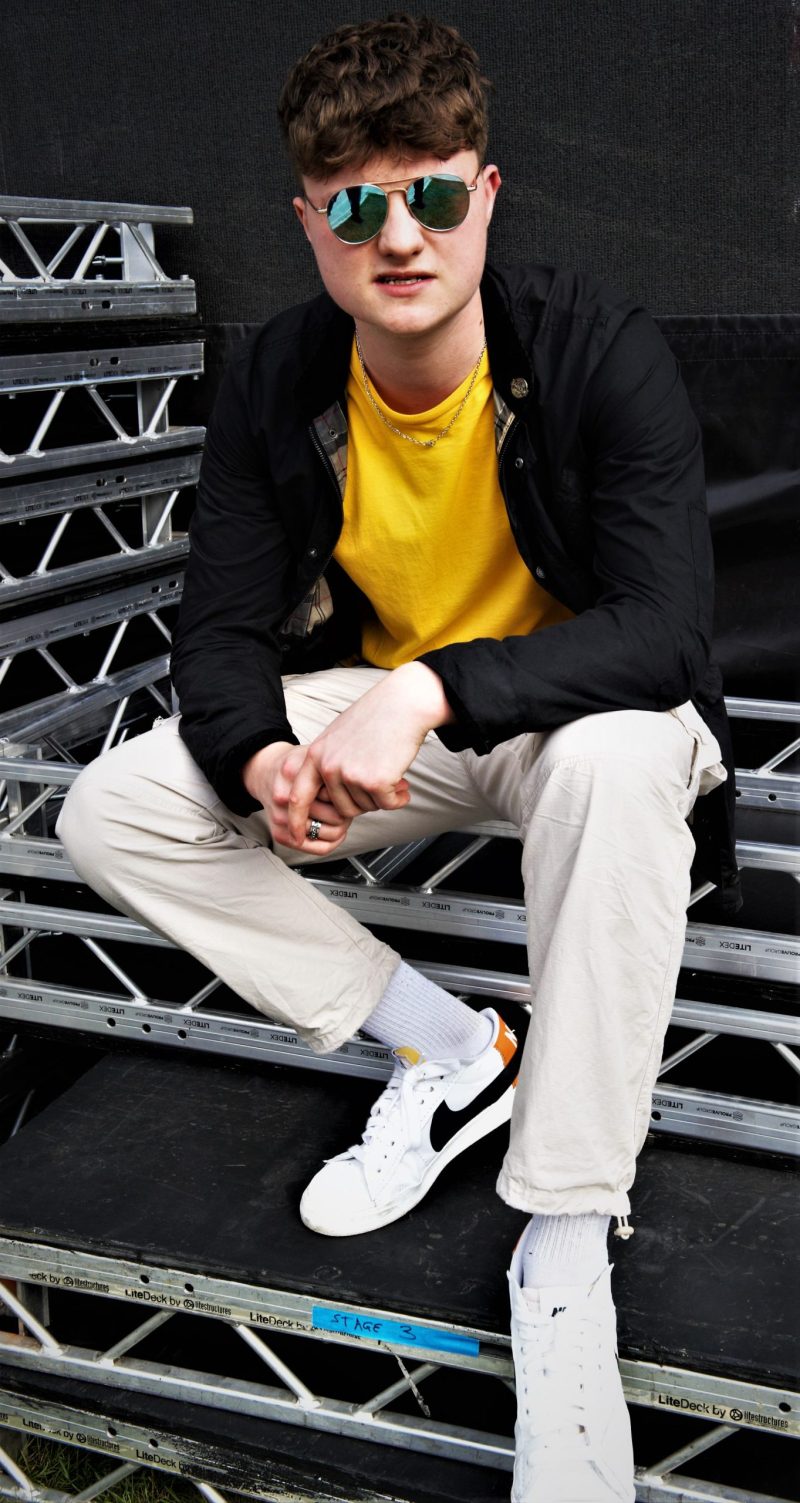 As was the superb Daisy Brain.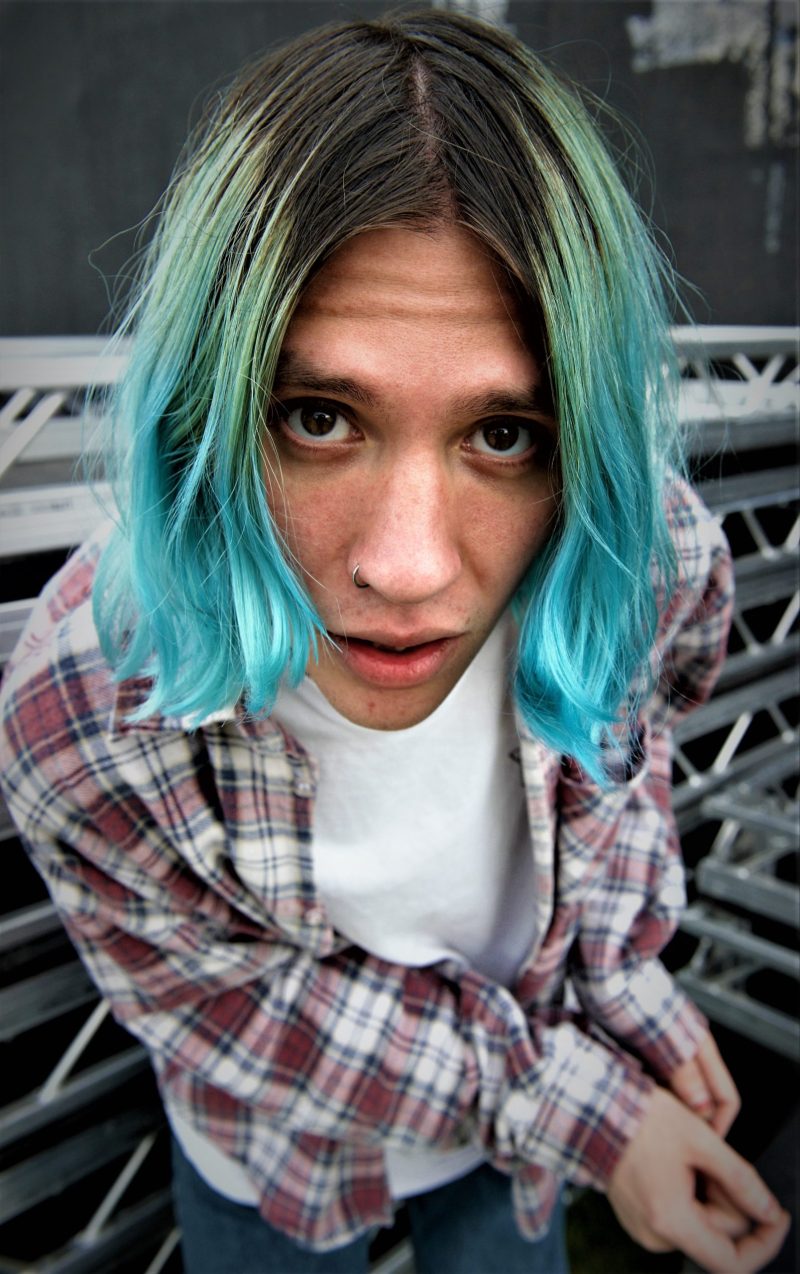 Next on the Viola Beach stage on Sunday came the brilliantly quirky and gifted Pixey. An artist with a great look as well as the musical chops to deliver one of the highlight sets of the two-dayer.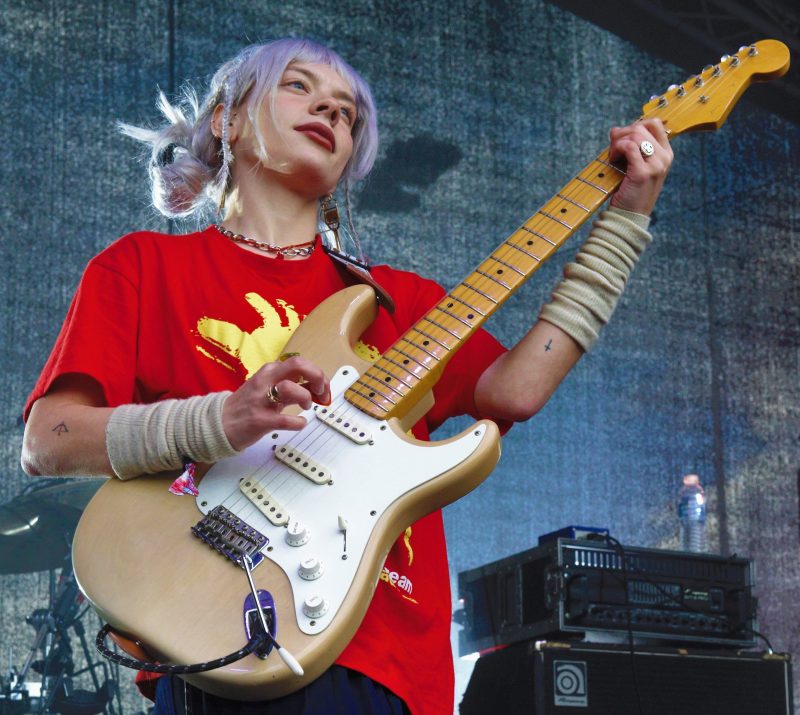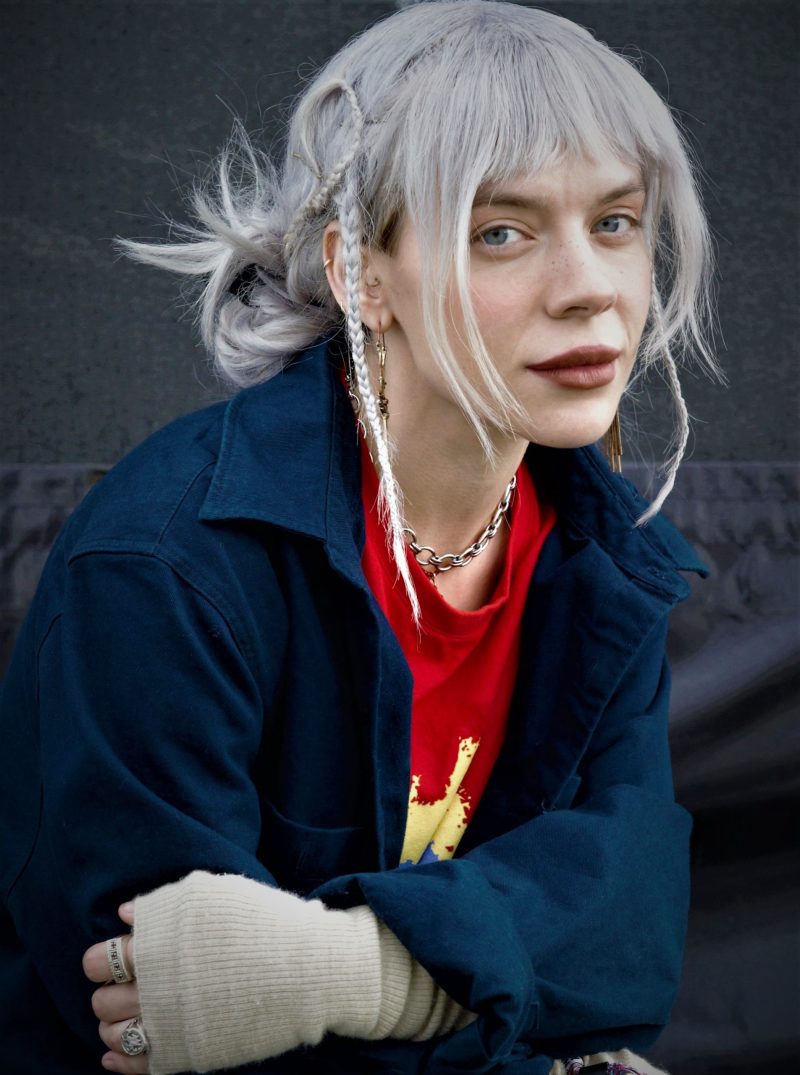 The very popular Louis Dunford would have been a great headliner.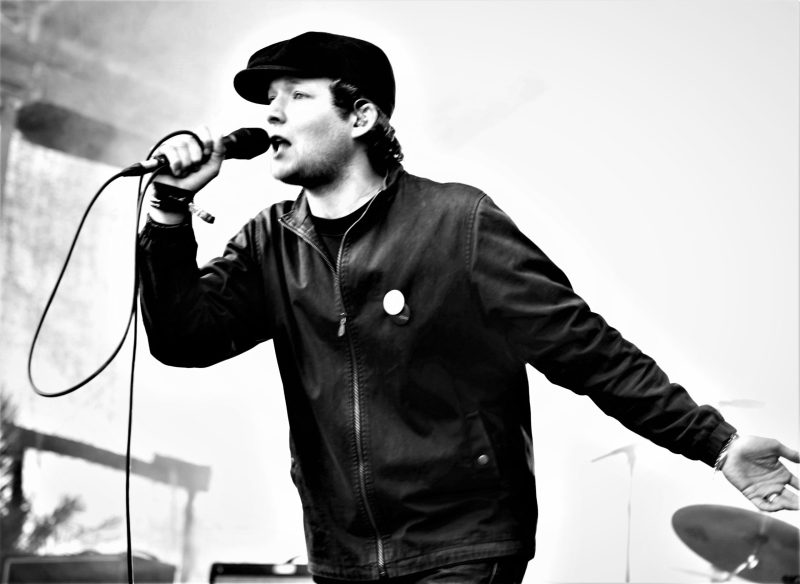 My bet is he is back next year maybe on the second stage, The Big Top. His stock will rise in the next 12 months. Louis has a big following and he pulled a large crowd, many of whom hung about after his set for selfies and autographs.
Headliners Retro Video Club gave a rousing performance.
Pip Blom opened the main stage on Saturday, followed by the popular Red Rum Club compete with horn section. One of the best acts of the festival, Wet Leg turned in a really smashing set, just a few weeks after their self-titled debut album went to number one in the UK album chart.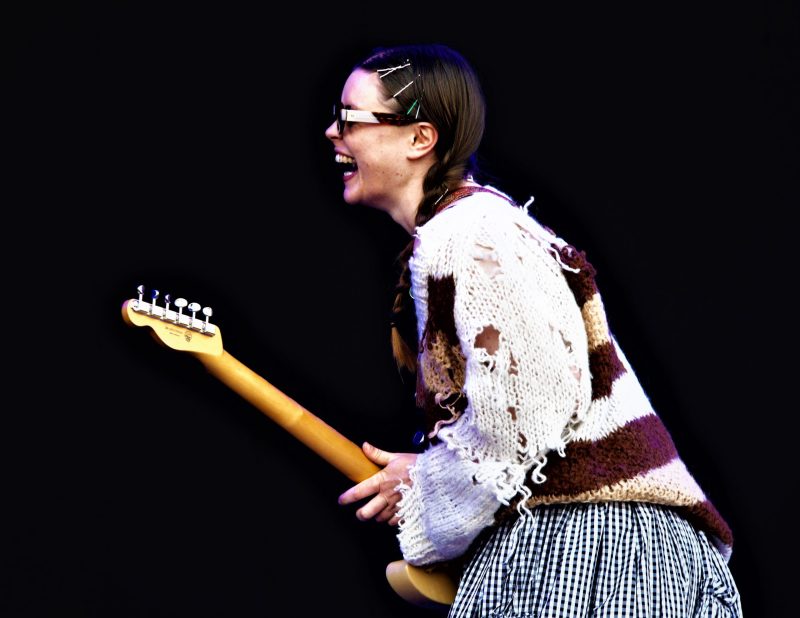 The Isle Of Wight duo, Rhian Teasdale and Hester Chambers, of course, treated the big crowd to their hit single, "Chaise Longue". Both women beaming smiles at each other throughout their belting set.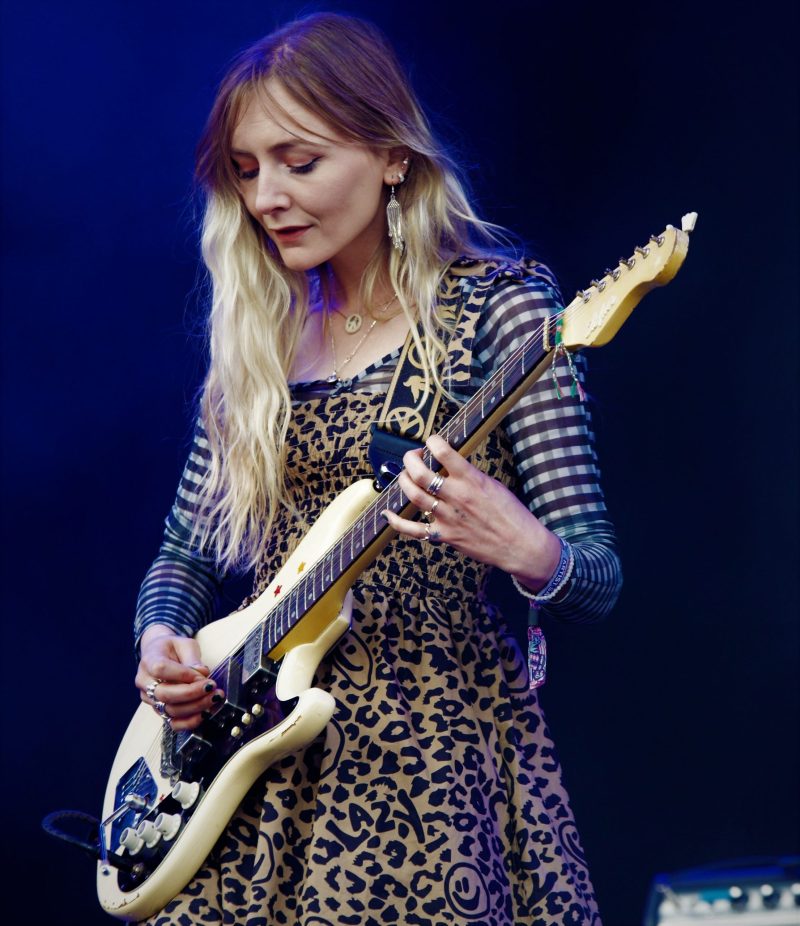 The Fratellis preceded Wigan lads The Lathums, who packed the big top last year at NW. This time playing tracks from their chart-topping album "How Beautiful Life Can Be" before James Bay's stellar set.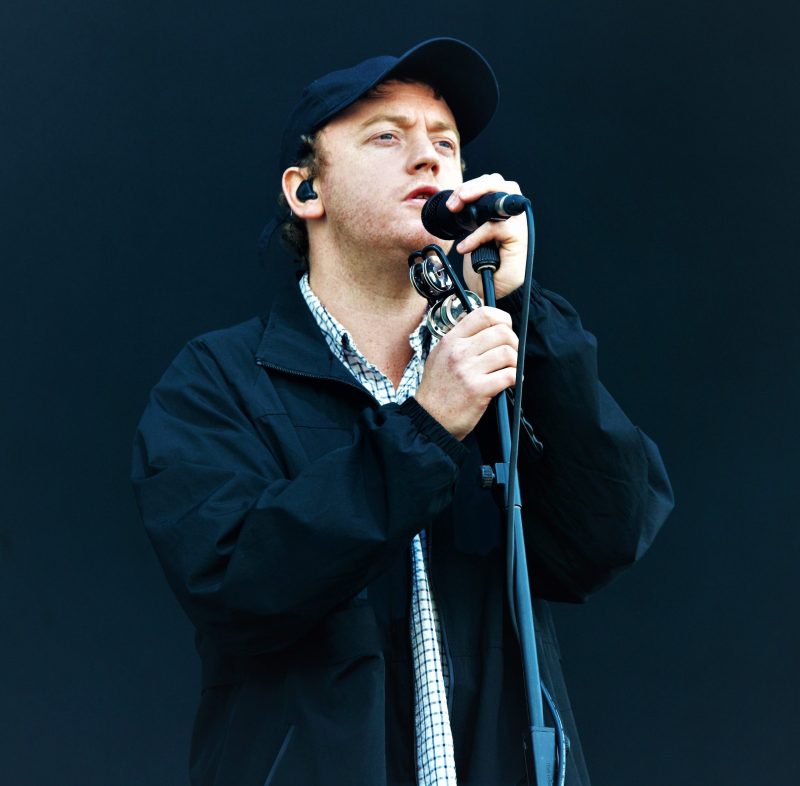 Australian outfit DMA's rocked out with cuts from their current and third album "The Glow", their second stint at this festival. Very impressive performance.
Courteeners
Follow that? Well, we got a storming set from Manchester legends Courteeners.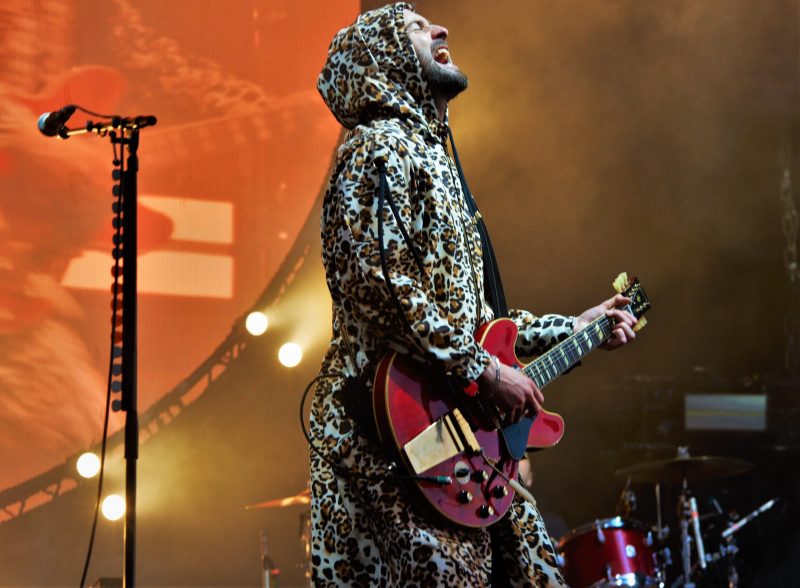 Liam Fray and the band were well at it with a quality set including big hit "Not Nineteen Forever" and closing with "What Took You So Long?". Liam looked cool in his long leopard print hooded coat, headlining the main stage here for the second time after their first slot at the inaugural event in 2018.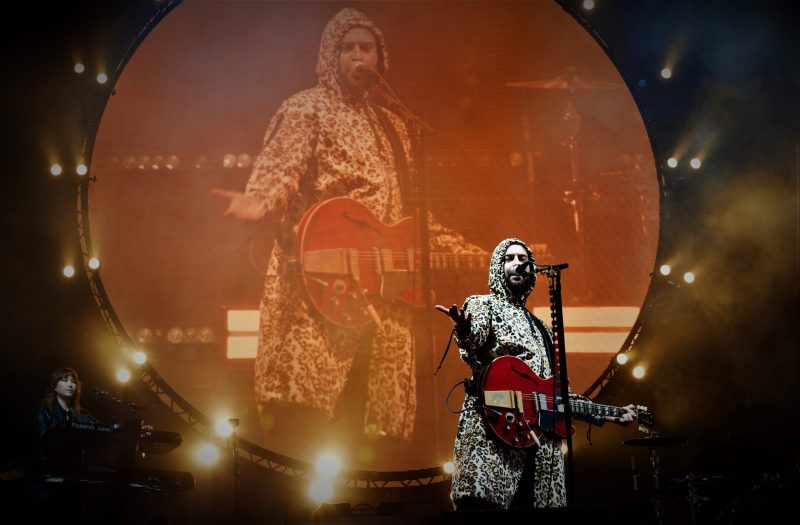 Over in the Big Top, Crawlers opened the day before Dylan John Thomas delivered a mighty set to a large crowd. "This is mental. I was busking two years ago," he told the crowd as he looked out at a sea of screaming fans. Watch this kid go far.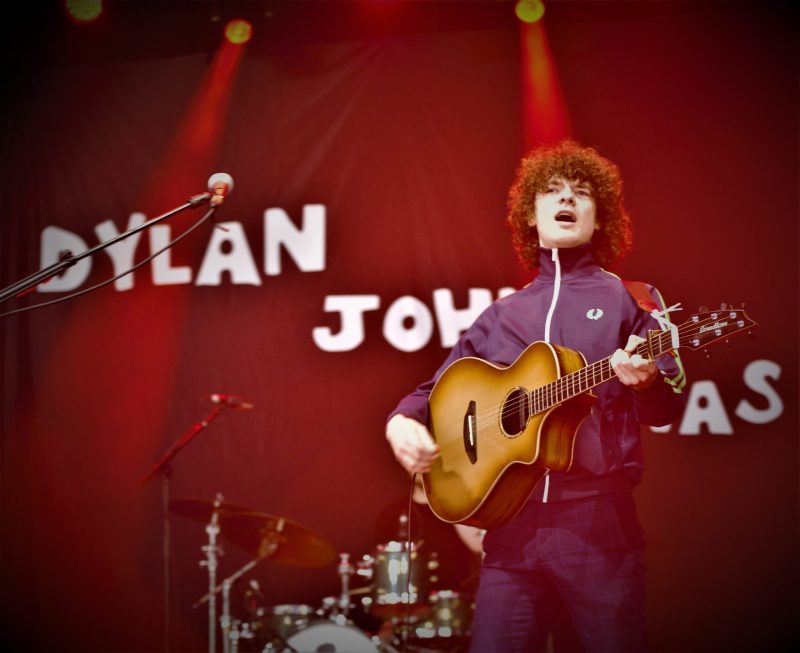 Next in the tent, Irish band The Academic…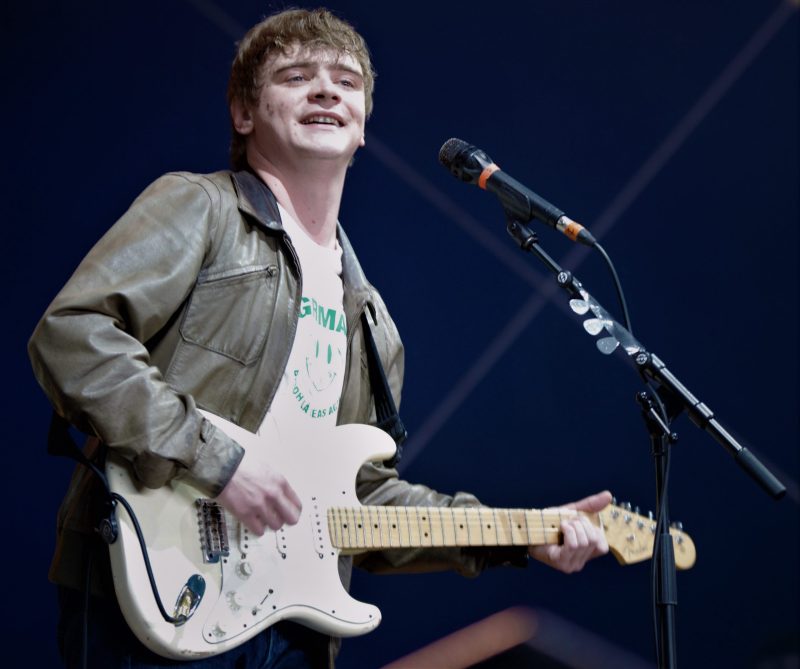 Gayle, Scouting For Girls, The Reytons, Scottish band The Snuts – frontman Jack Cochrane swigging from a bottle of Buckfast during their faultless set – and co-headliner Example  – who filled the tent and had hundreds outside dancing in the fresh air.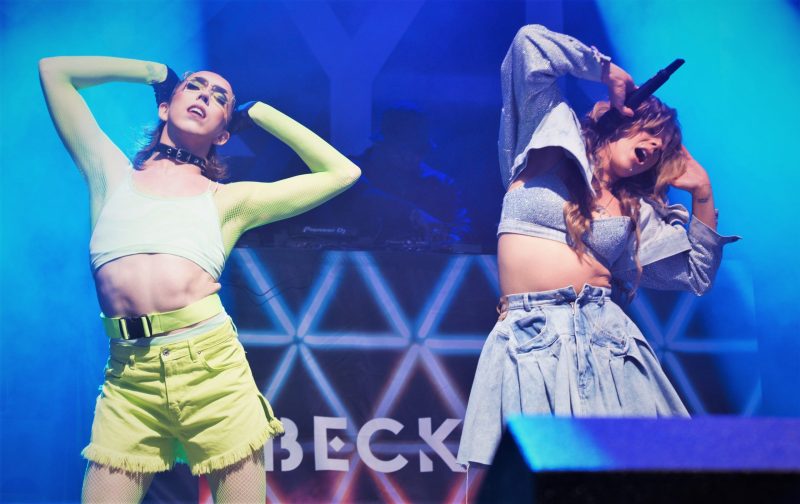 Elliot aka Example warming up the crowd nicely for chart star Becky Hill with her dance troupe and DJ.
Both acts gave 10/10 performances and were maybe the only dance acts on the two-day event.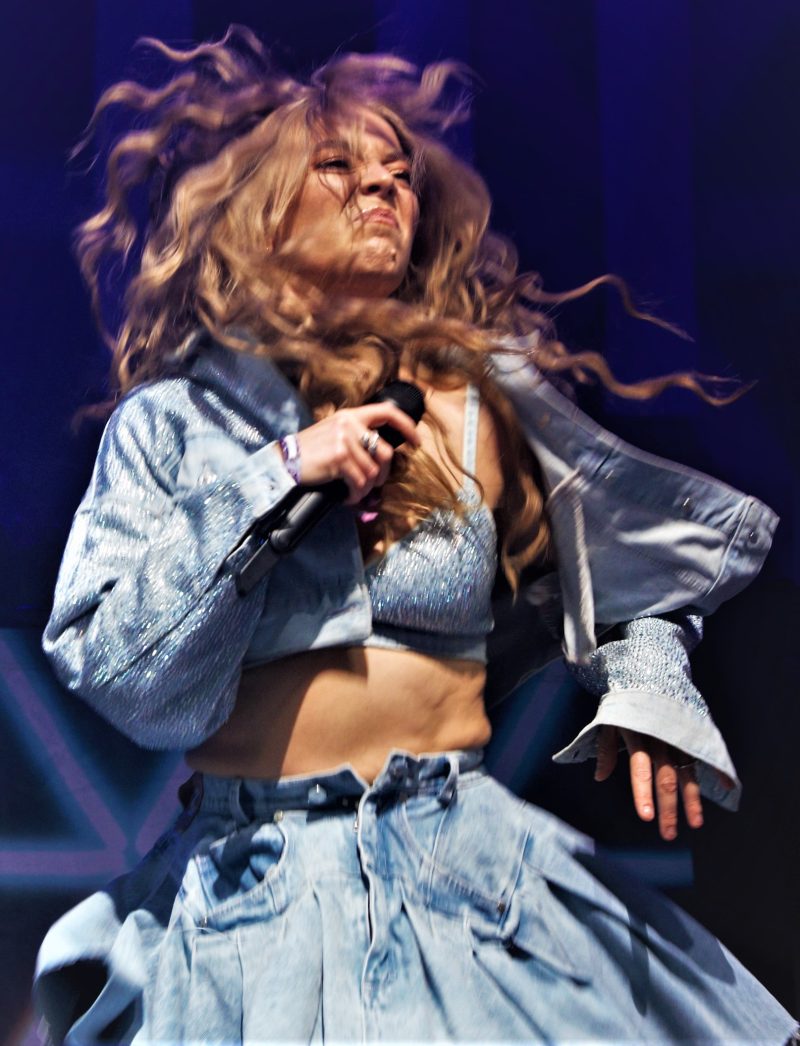 Young local band Foxglove opened the main stage on Sunday, having been handpicked from many entries for the slot.
Then we went back in time with the evergreen Bootleg Beatles. A right old sing-along on a Sunday lunchtime. Sticking to the Liverpool theme, next up Cast who sound as fresh as they did back in the day.
Bono…
Next band for main stage, Inhaler, pulled a massive crowd and many fans knew every lyric to their songs. They sounded like a natural fit for a festival crowd. Their lead singer may have looked familiar. Like a baby Bono!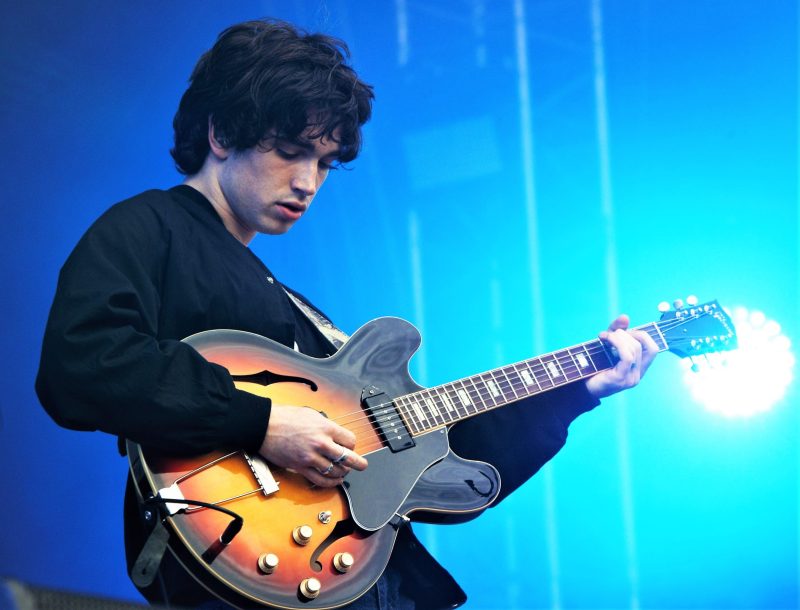 Elijah Hewson's megastar daddy Bono was nowhere to be seen, sadly, but side stage were Blossoms, Pale Waves and Tom Grennan catching this excellent band. Elijah uses that primal scream and wail which his dad uses to great effect in U2, but he and this band are their own men, even without the Bono connection.
Inhaler blew the roof off of the Big Top last year at this festival, and showed huge progress with their 2022 mainstage set. A perfect festival act/band, to my ears, with anthemic sing-along songs, and huge power and energy. Dad should be proud. Future headliners?
Pale Waves gave one of the best performances of the weekend. Lead singer Heather Baron-Grace later posing for selfies in the VIP area.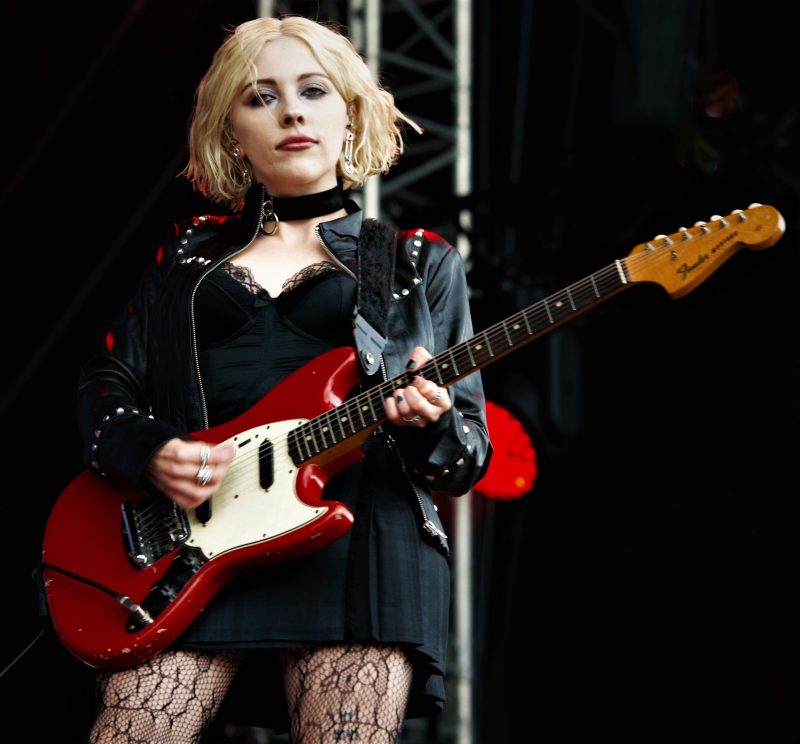 Just over three years since their debut album, and a new one due in August (their third), Heather and the band were firing on all cylinders with a sterling set. Bono's lad Elijah and two of his band were stood at the side of the pit watching Pale Waves.
Tom Grennan in his white suit won a rave response from the big crowd with a solid set. Proving he deserves his success.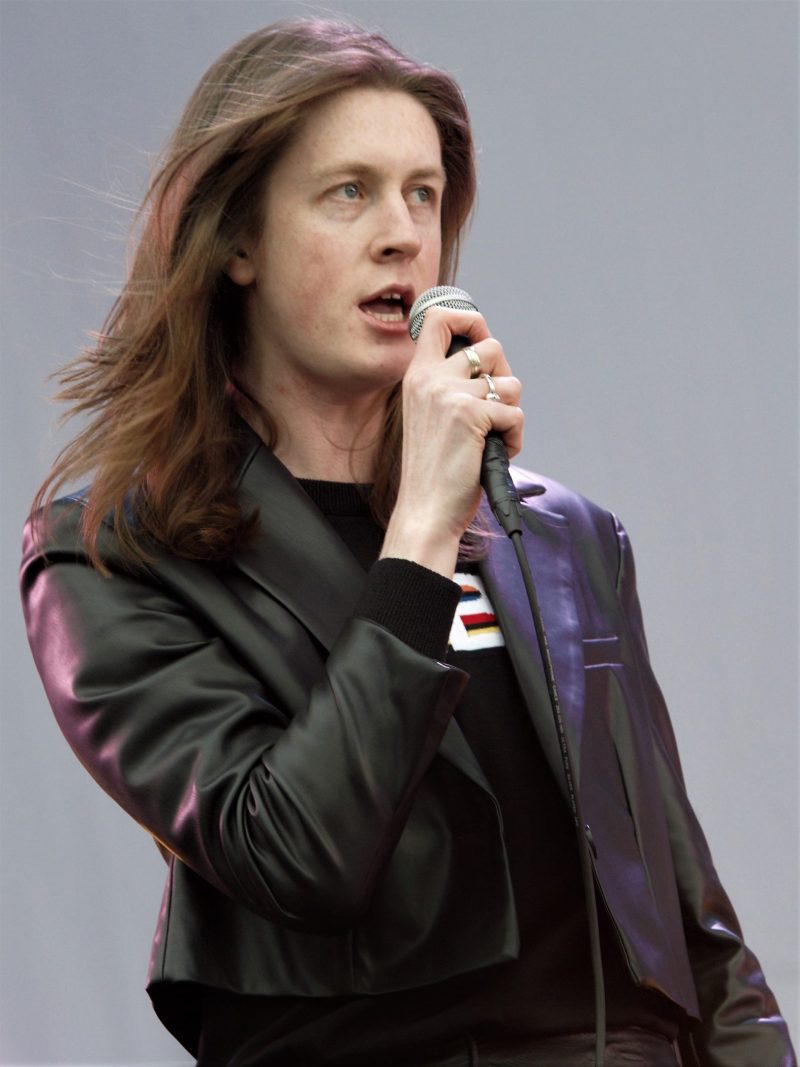 Blossoms were another act that were strong enough to headline. Impressive front man Tom Ogden may still have "lockdown hair", but his ABBA tee shirt was cool.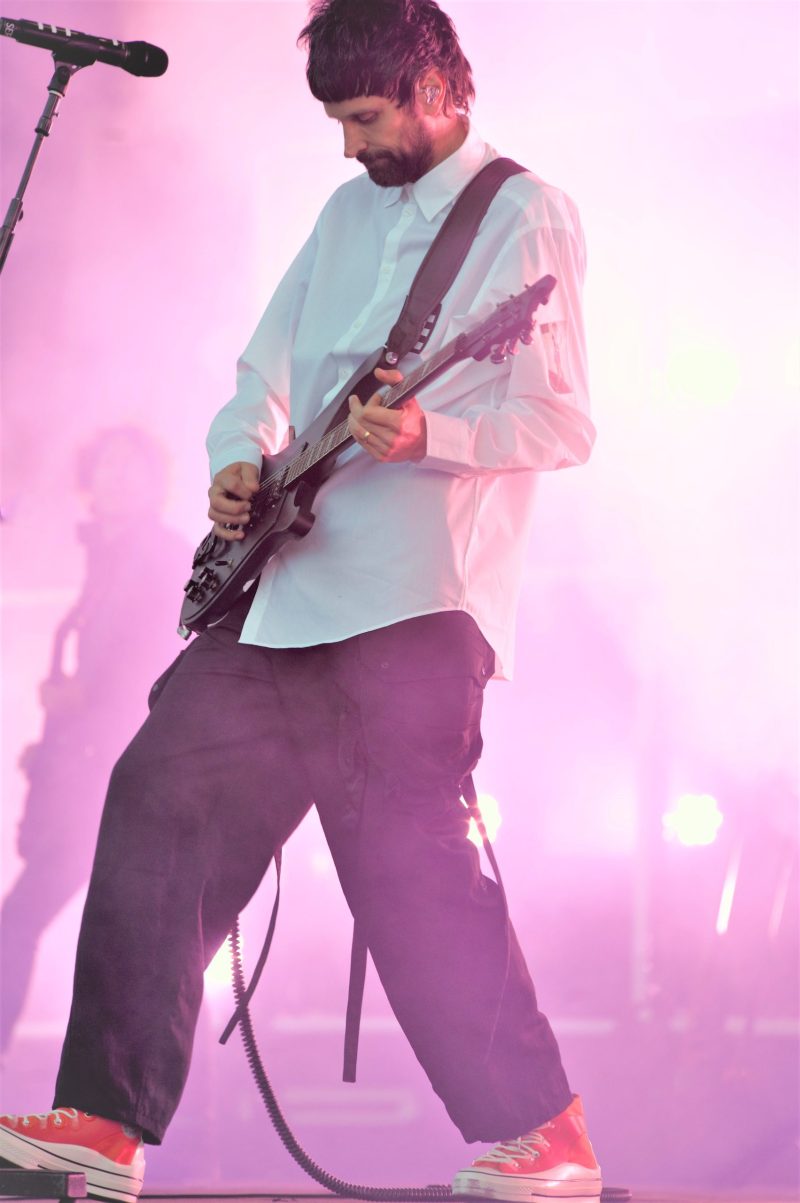 Kasabian really brought their A-Game to deflect a lot of on-line negative chatter about them not being the same band without former lead singer Tom, who they sacked after he got himself into some serious trouble with the law…
Tom v Serge
Serge Pizzorno deffo held his own as the new front man and prowled the stage like a caged tiger. Having seen Kasabian with the original lineup, I think Serge did a bloody good job and the band's fans should get behind him and give the social media whining a wide berth.
The Leicester lads closed their set with "Fire", and I really do doubt that many or in fact, anyone, missed the previous incumbent of that position too much.
The Rills opened The Big Top stage day two, followed by fun Florida-based outfit The 502s.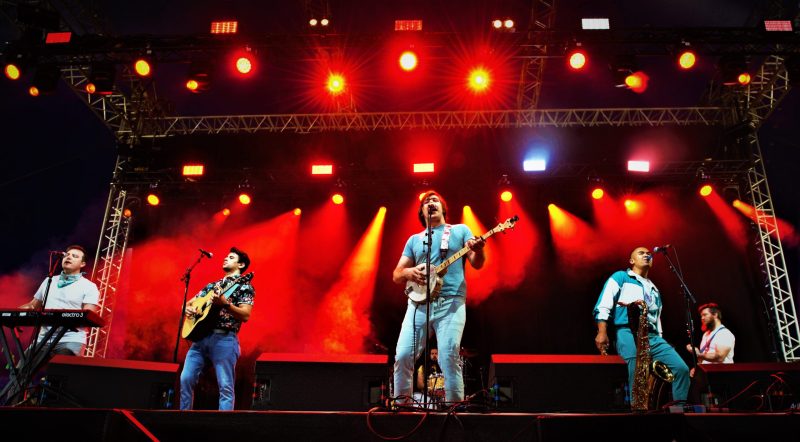 One of the high-spots of the festival for me, and for those crammed into the Big Top was the wonderous Baby Queen (aka Bella Latham), early afternoon Sunday.
Bella dived off stage and into the crowd in the second song of her set, with security guys leaping the barrier to keep her safe, before she leapt back on to the stage.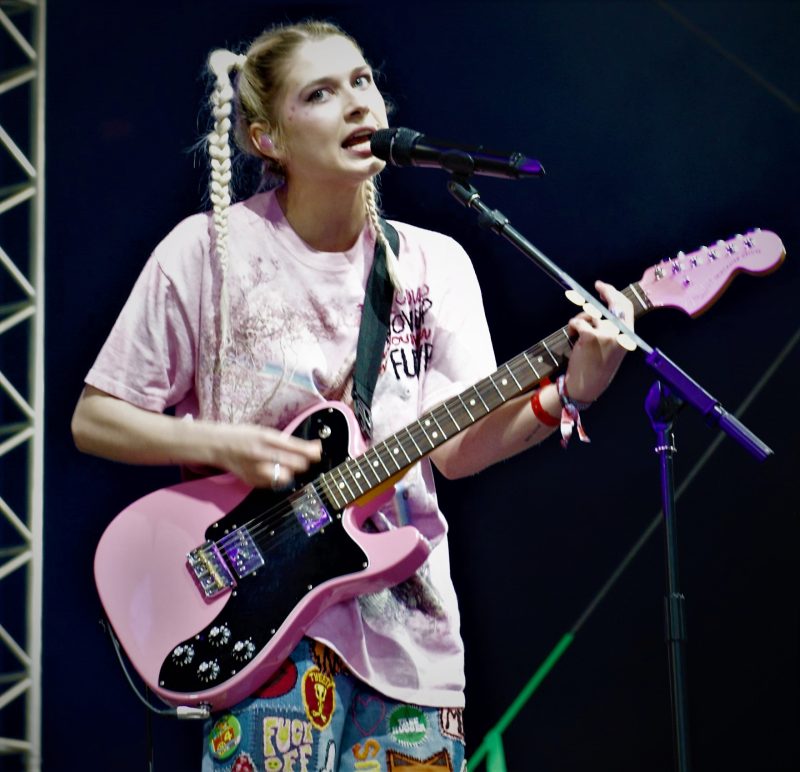 She stayed behind to sign autographs and pose for selfies, and then shot off to appear at Nottingham's Dot To Dot Festival later that day.
Playing tracks from her debut long player, the brilliant mix tape "The Yearbook" (Polydor) from September last year, she is as on-trend and fabulous live as she is on record. Watch her get bigger and bigger….Not a big fan of spoken-word stuff, myself, but when BQ does it, I have no problem…
Big Top acts The Rifles and Jamie Webster were popular, as were The Amazons. Then two chart busting bands, Starsailor and Razorlight before The Manics delivered their hits and were on very good form. Their off-the-wall cover of Madonna's "Borderline", was a lovely moment.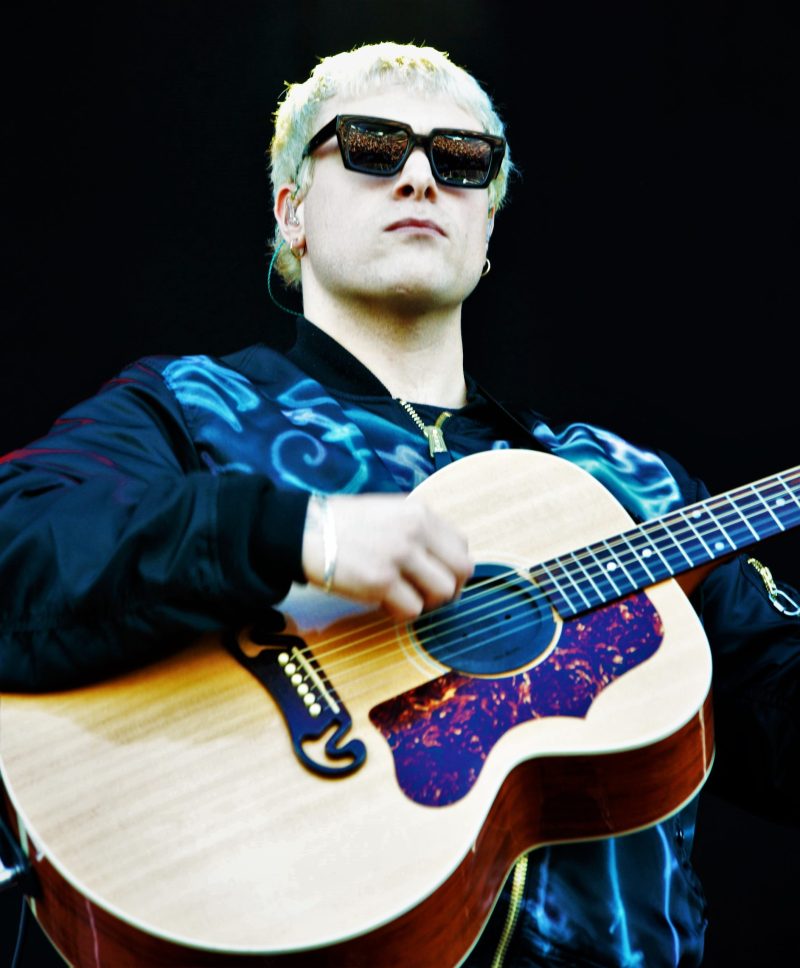 James Dean Bradfield, Nicky Wire and the lads from Wales could do no wrong, loudly responded to and adored by every last man and woman in that rammed tent. The drugs may not work, but this band still do!
Fashion corner: Bucket hats were the main fashion must-have for the boys and the girls this year – shorts and hot pants the order of the day for the red hot weather on Saturday.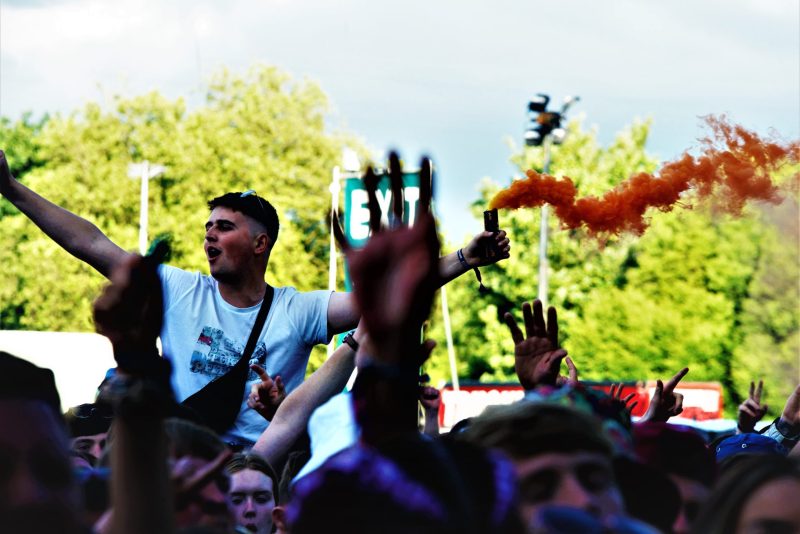 Painted faces, glitter, daisy chain head wear…fave band tee shirts, 2022 and previous years' Neighbourhood Weekender tee shirts and hoodies…. The normal festival attire for a chilled good time that we have all been waiting for since the Covid nightmare stopped live music for the best part of two years.
Peeps in fancy dress were dotted about too; such as the lads in Nuns habits and the chaps as traffic cones. Irish flags in the crowd for Inhaler's set, Welsh flags for the Manics…
My Chemical Romance…
54 acts across three stages over the two days. Zero no-shows. No dodgy acts who didn't deserve their slot from what I saw/heard and was told by others who caught acts I missed. You cannot say that for some of the other UK festivals I have covered over the years!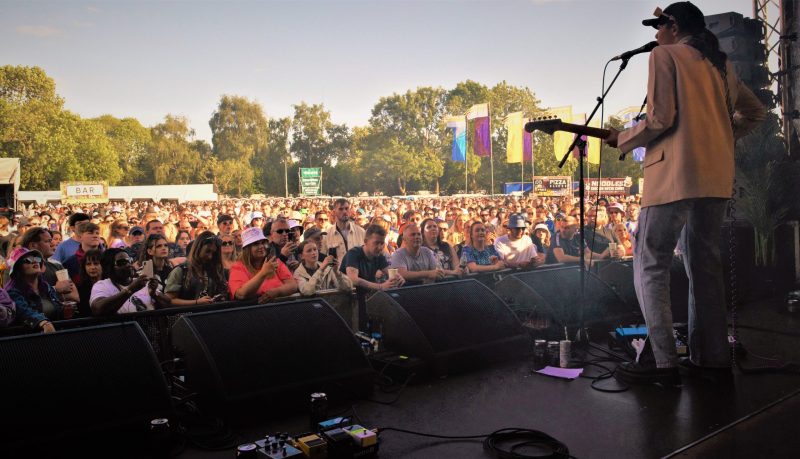 The Victoria Park site was the home of My Chemical Romance and 20,000 + fans on the Friday night, but the place was spotless when gates opened for the Neighbourhood Weekender crowd at noon next day.
NW kicked off in 2018, repeated in 2019 but cancelled in 2020 due to Covid. Back in 2021 and 2022 the fourth year it has run. It will be back in 2023 – dates and line-up to be announced.
Backstage in the Artists Village behind the main stage, I caught up with Elliot Gleave aka Example, when he recognised me from previous dealings. Sporting bleached blonde short-cropped hair, with a very chilled demeanour. We had a nice chat and a few photos with him, before the lead guitarist from Aussie band DMAs rocked up to hug his mate and chat about touring.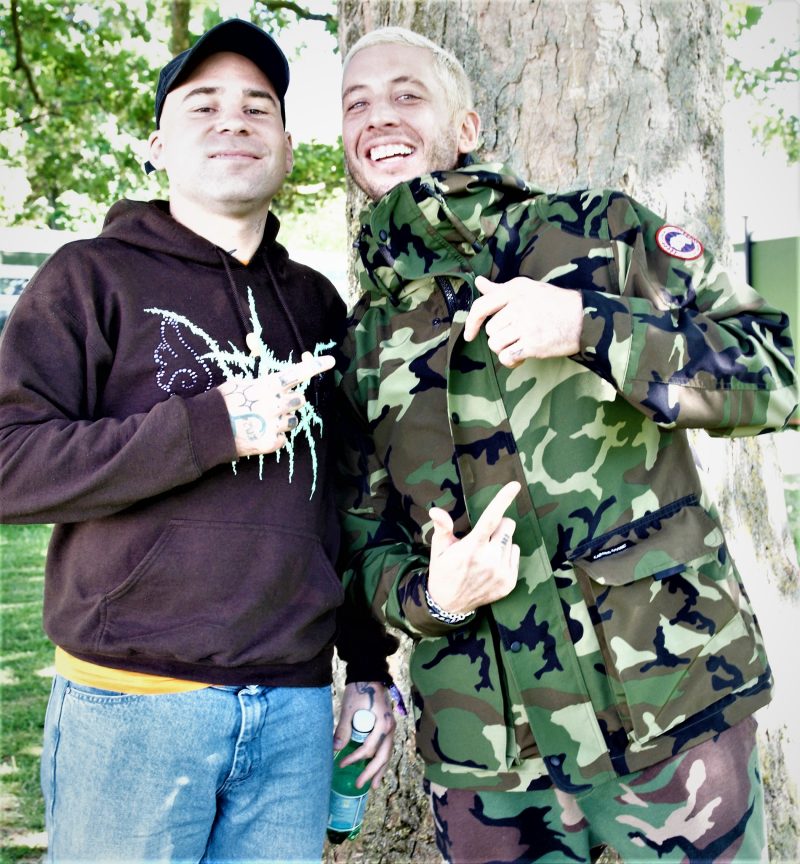 Example now resides in Australia where his wife, model, actress (Neighbours) and TV presenter Erin McNaught is from. She was side stage passing him a beer during his set. They have two young children. His eighth studio album "We May Grow Old But We Never Grow Up" is due later this month (June 2022).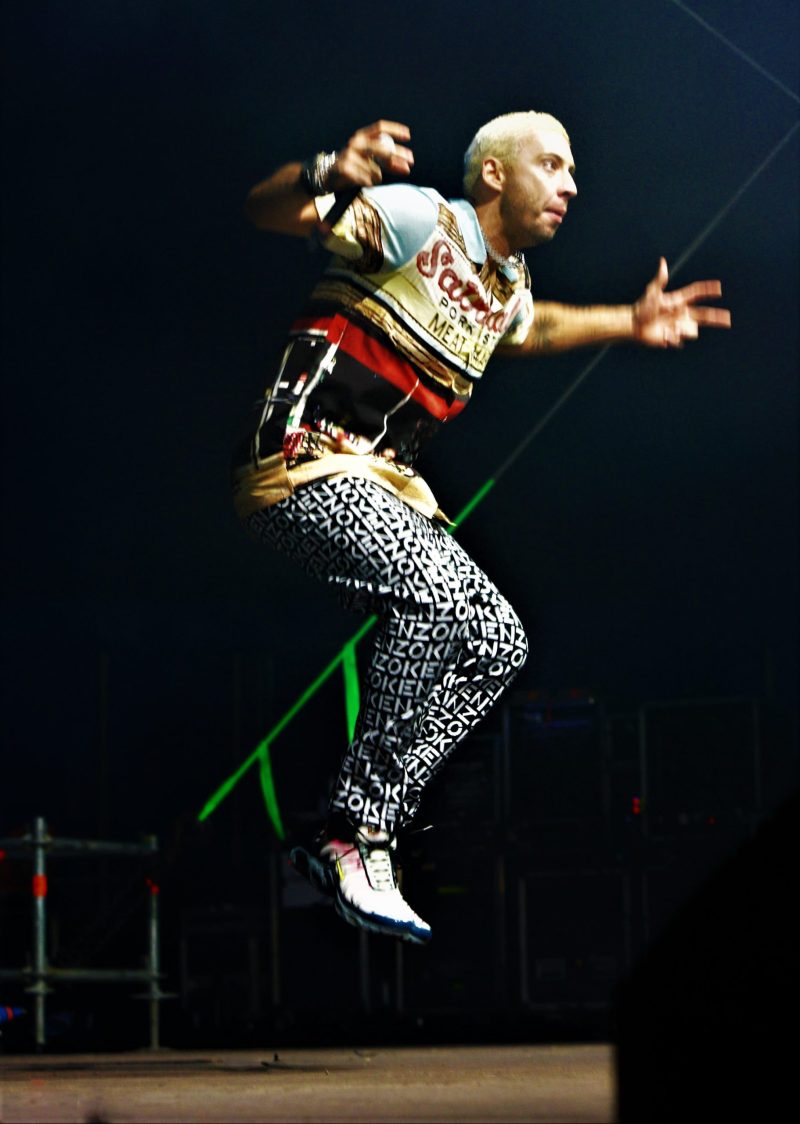 To push home the point of this being a low key, friendly event where kids were having as much fun as the adults, I only spotted one chap who'd maybe had one too many and needed his bed…
That was in the bathroom mirror in my hotel room after a night cap or two in the bar after the festival ended! Cheers…here's to next year…
SJM have just announced the Neighbourhood Festival in Manchester across several venues on October 1st 2022. Preview news story coming soon….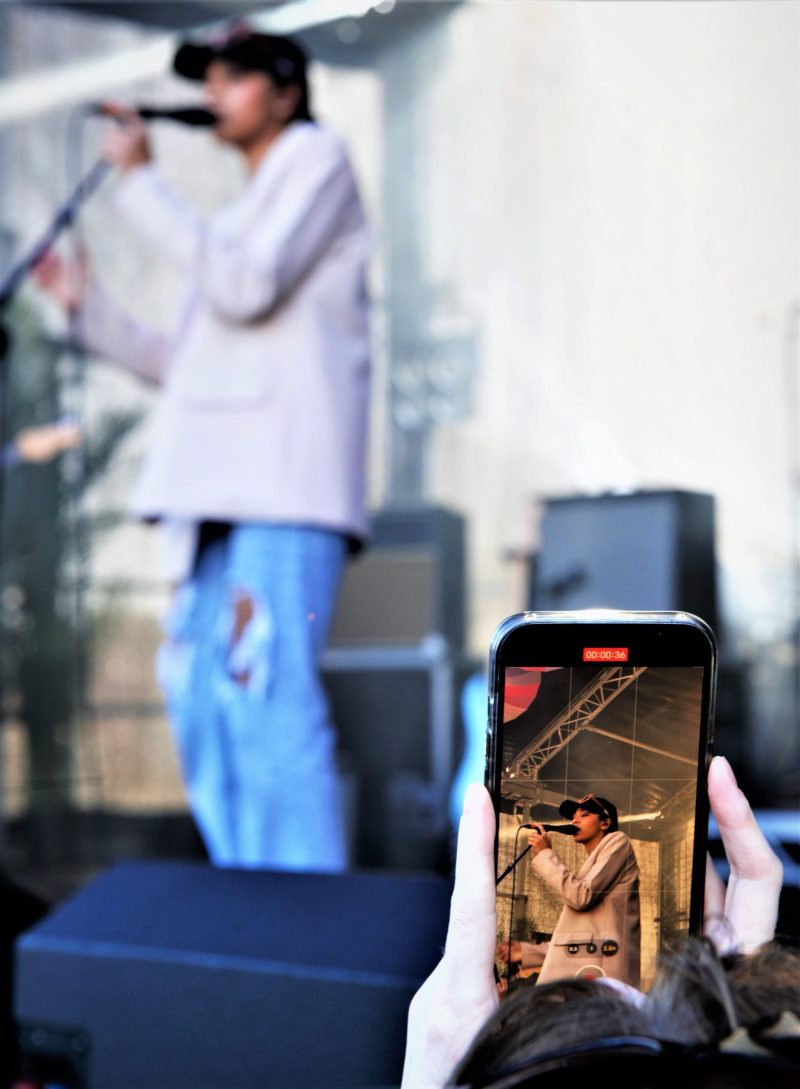 Look out for our exclusive photo shoot and backstage interview with Brooke Combe, who we tip for huge international success – coming soon in our Features Zone.
Words & Photos: Steve Best
---
Copyright: Music Republic Magazine. No reproduction in full or in part – words & pix – in any event, without written permission. * Feel free to run the link to this article on social media and websites.*