What is a picture of a jar of Cinnamon (other brands are available!) doing in a review of a new one-day festival in Nottingham, within Music Republic Magazine's coverage, you may be asking. Well…….
The inaugural Meadowlands Festival, held at Victoria Embankment by the River Trent in Nottingham, went off in fine style on the second day of the Queen's Jubilee holiday weekend, with warm sunshine, no rain despite the forecast, some cracking bands and artists delivering sterling performances across three stages…….
Attracting 20,000 fans who were deffo up for a good time, well behaved and apparently appreciating the smooth running of the event by promoters FKP Scorpio, judging by the resounding post-event positive feedback on social media.
Meadowlands headliner was the remarkable Gerry Cinnamon, who brought fans to the event from his native Scotland, and from overseas such as Ireland, Norway and France.
So. Gerry takes to the stage at circa 9pm for his set, just him, acoustic guitar and harmonica, and a few effects pedals for company on the main stage. Fellow Scot Dylan John Thomas getting to the end of his fab' headline set on the second stage, as Gerry gets into his performance.
The pit, between the main stage and the crowd, where security and first aiders patrol to keep the fans safe, was noticeably empty of photographers. Why? Because Mr Cinnamon would not allow any pro' photographer to take his picture – apart from his own tour photographer, that is.
Pix of Gerry that are out there, do not show his face. You usually get to see his trademark cap and shadow across his face. Which explains why we cannot bring you images of Gerry's headline set at all. So, we replaced his picture with a jar of Cinnamon instead!
A bit like when politicians are a no-show for the satirical TV panel show, "Have I Got News For You" and have been replaced by a tub of lard! A real shame there are no professional shots from the assembled accredited snappers at the event.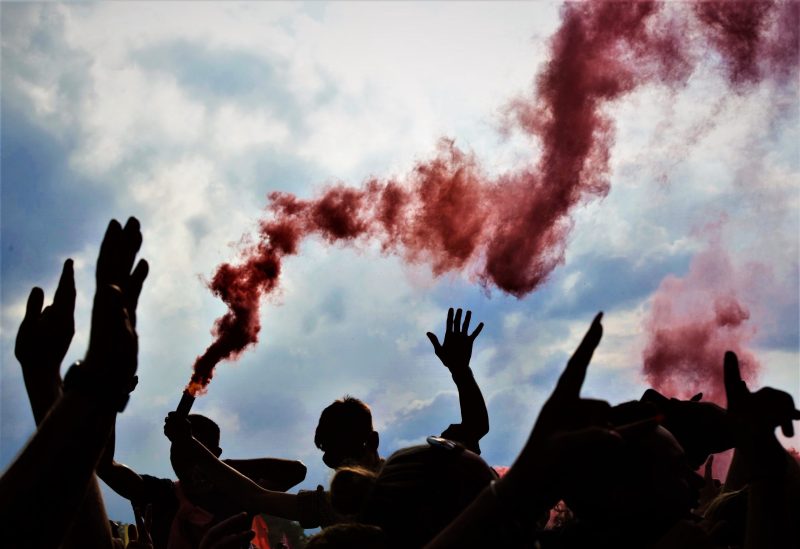 That said, Gerry's bill topping slot was utterly triumphant and it was amazing that just one man and an acoustic guitar can stand on that vast main stage in front of many thousands and hold the attention for the duration, and prompt a loud and rapturous response for well over an hour.
Ed Sheeran can do it, but he's a pop star and mainstream compared to Gerry's more traditional folk-styled material. Many of his audience wearing Gerry Cinnamon tee-shirts…..
Gerry drew on his two hit albums with songs that generate a legendary live experience including "Dark Days", "Sun Queen'", "Belter", "Canter" and "Ghost".  He also gave us unreleased track "Sacred". The end of his set prompted a fireworks display above the stage.
His gigs have become folklore – joyous mass fan singalongs inspiring devotion and a dedicated following that has swelled, via word-of-mouth, to epic proportions.
Meadowlands only one of a handful of open air shows in the UK this year for Gerry. The next night he headlined to 25,000 in Swansea. He has sold out (in two hours!) two summer 2022 hometown shows in Glasgow's Hampden Park national stadium in front of 50,000 fans each night.
Gerry self-released his debut album in 2017, "Erratic Cinematic", and has since become a stadium and arena-filling headliner, with his revealing and honest songs naturally connecting with a huge and devoted audience – apparently achieving his phenomenal success entirely independently.
In April 2020, Gerry's second album "The Bonny" shot straight to top spot in the UK albums chart. Now certified gold, the album went on to become the third biggest selling UK album released that year.
Having organically built up a huge following over the past four years, Gerry has become the UK's biggest independent artist and his 2019 tour was second largest in UK tickets sales, while his dates last year (2021) surpassed even that.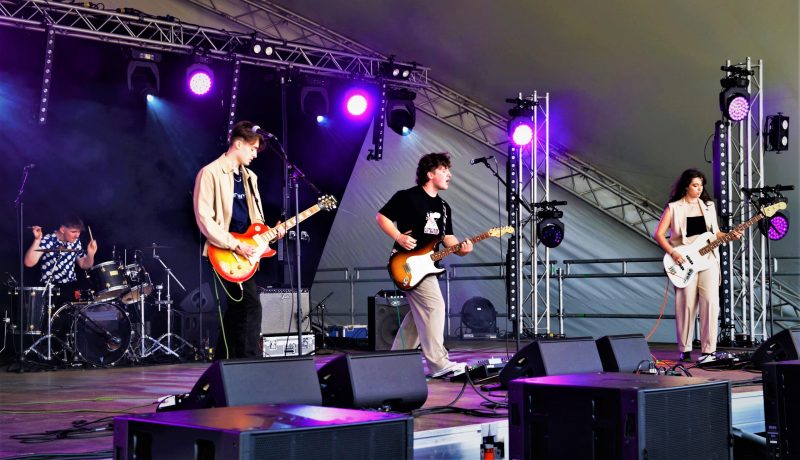 The second stage at Meadowlands opened up with young West Midlands band Overpass, who did a good job and pulled a respectable few hundred to watch them. Having already supported The Snuts, The Fratellis and The Wombats.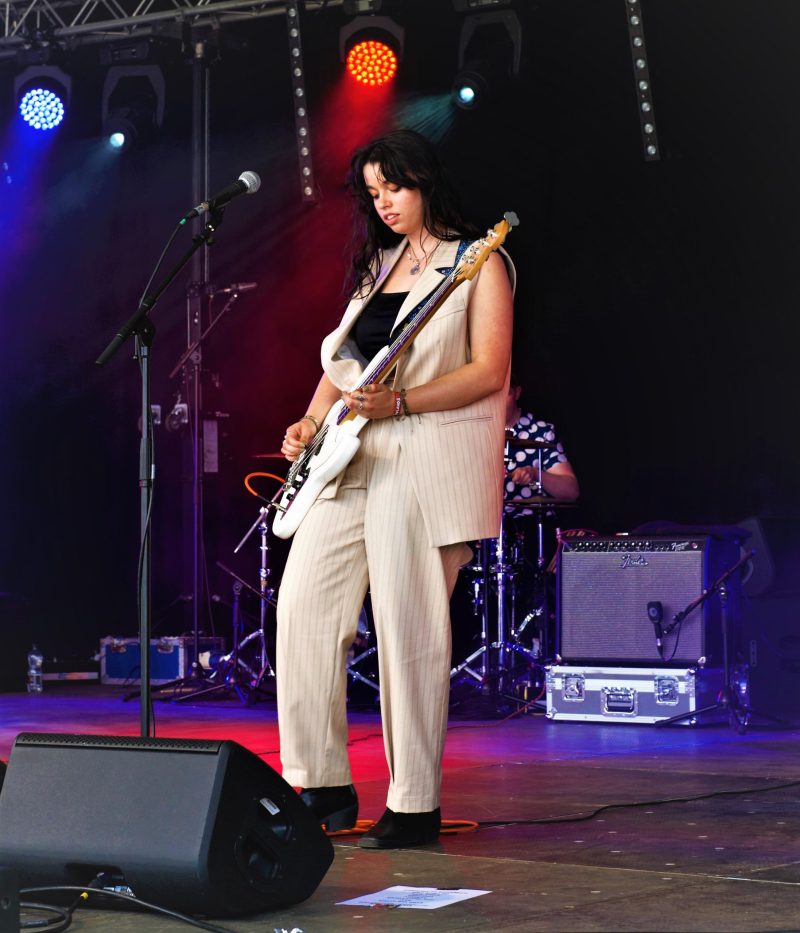 Main stage opened with The Mysterines, a Liverpool band who performed tracks from their excellent 13-track debut album, "Reeling", released in March this year on Fiction Records.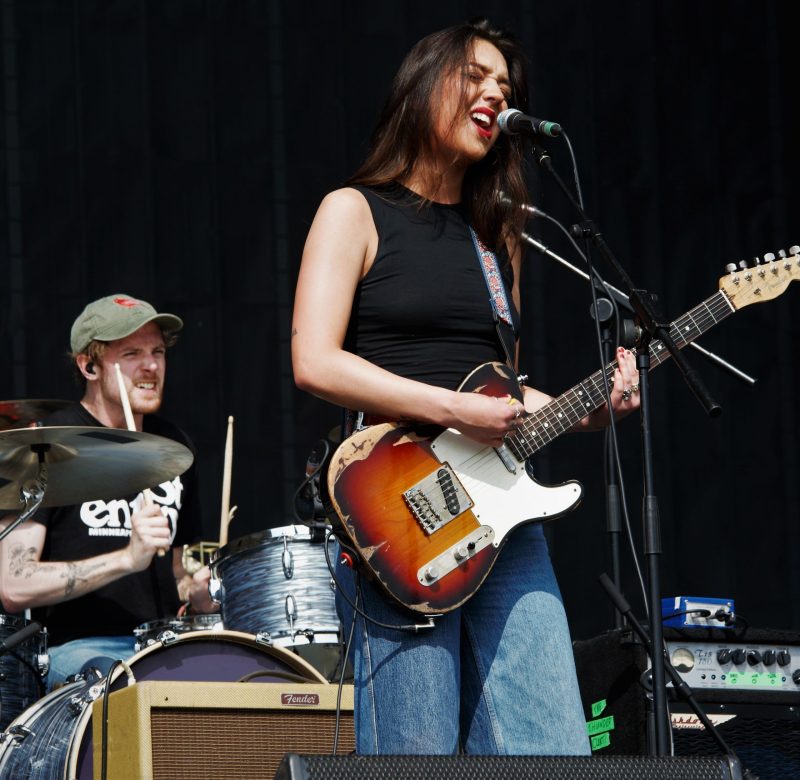 Their previous single, "Life's A Bitch (But I Like It So Much)" went down well.  The Mysterines are Lia Metcalfe (vocals/guitar), George Favager (bass), Callum Thompson (guitar) and Paul Crilly (drums).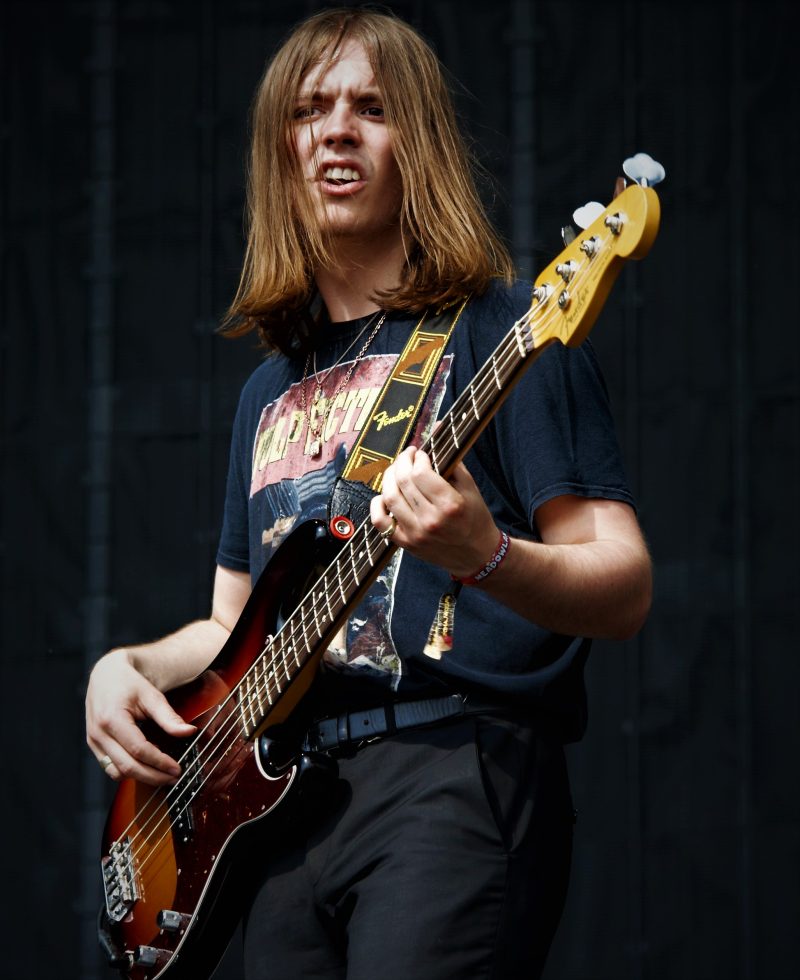 Rats, my favourite band of the two-day Neighbourhood Weekender Festival in Warrington the previous weekend to Meadowlands, played a blinder as second act on the second stage at the Nottingham event. Their late November 2021 single, "Patsy Decline" went down a storm and has a cracking hook.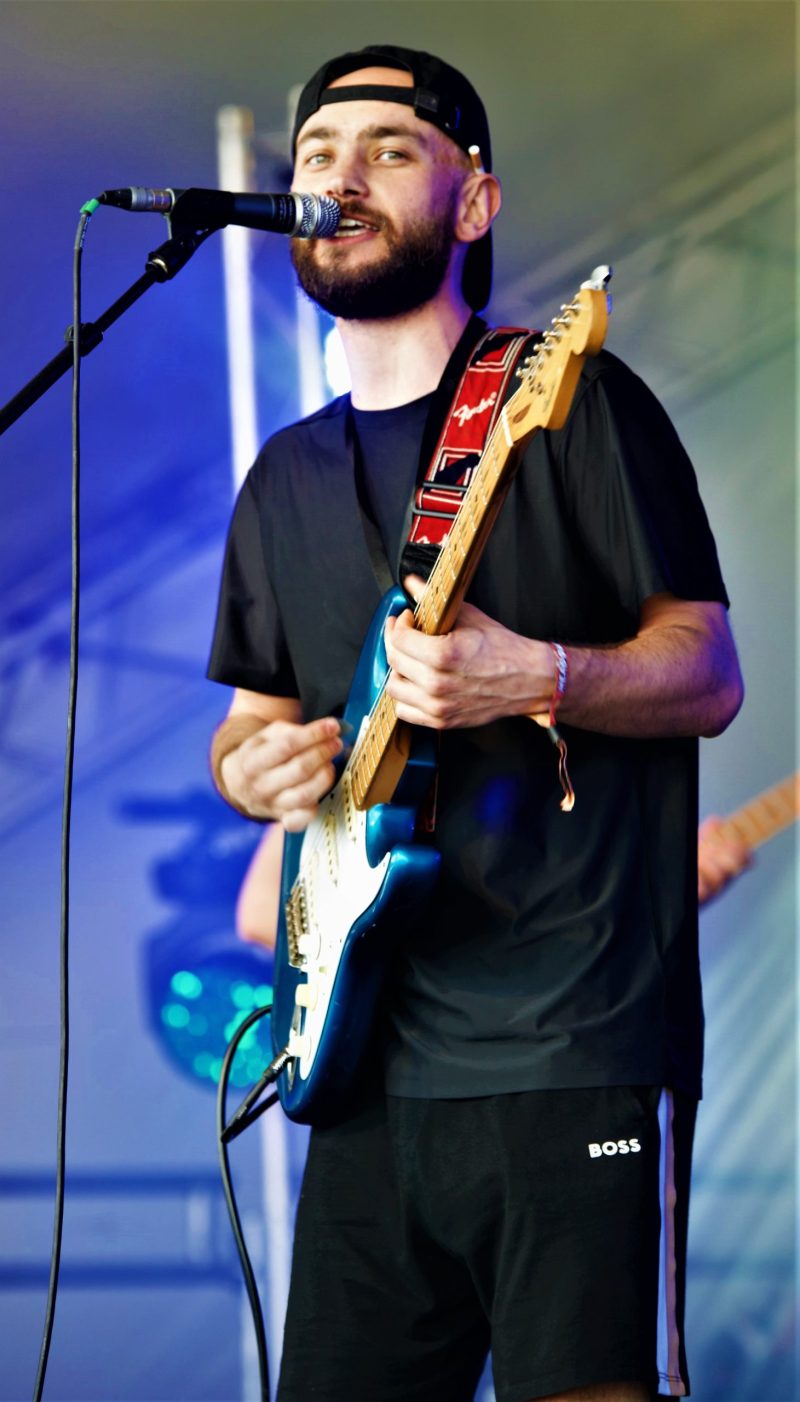 The Liverpool lads – four childhood friends – fronted by singer and guitarist Joe Maddocks, were in high spirits backstage in the VIP area after their set; a band with some strong material and an electric live set, who are out of a record deal right now Joe tells me.
Any label seeking a red hot band with huge potential, should snap them up pronto. Drew a huge crowd for their set, many of whom sang along to their songs.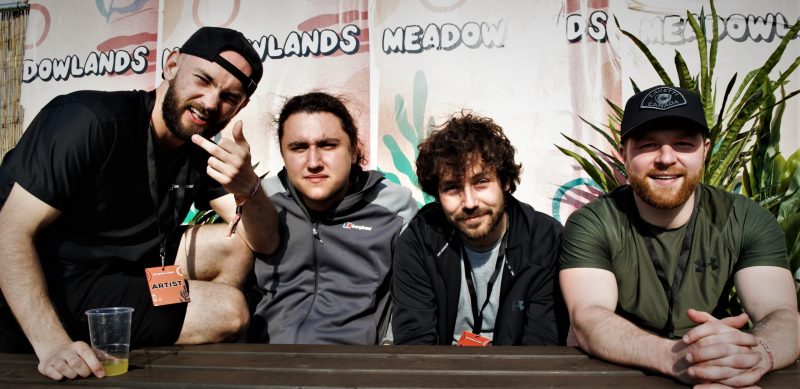 17 acts across three stages with circa eight hours of live music, five bands on main stage and same number for second stage, plus the BBC Introducing stage which hosted seven acts.
Main stage and second stage easy to find, but the BBC Introducing stage was tucked away in a corner of the site, in an open air amphitheatre with a ready-made permanent "band-stand" style stage.
But zero signage to tell punters  it was there, so the numbers schlepping over to catch the superb new and up and coming bands and artists on that stage were a tad on the low side for the acts I saw there, and from reports of other media peeps who found it.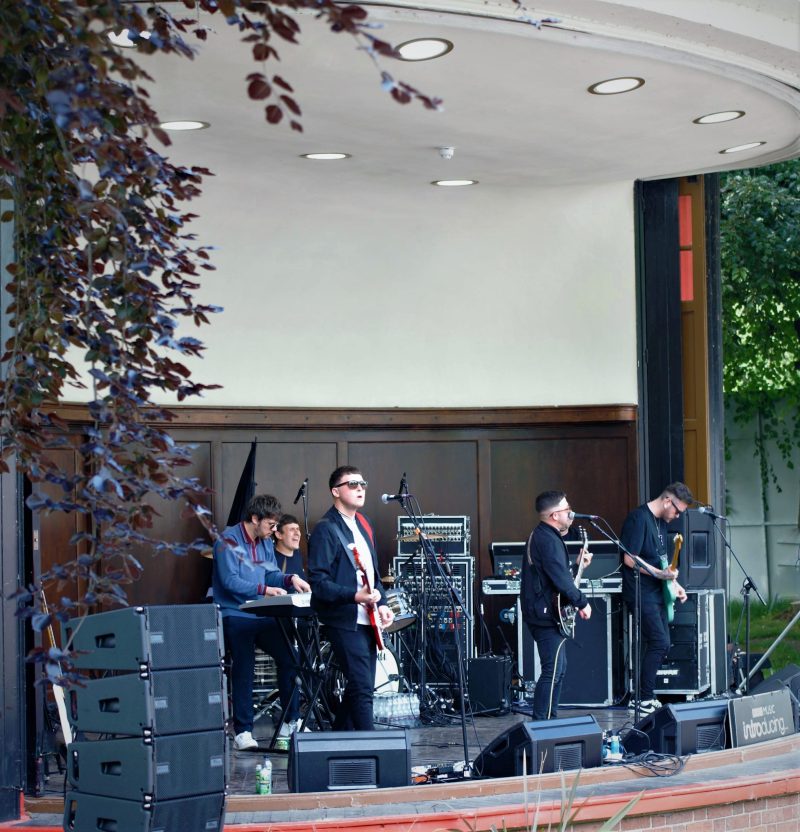 Five-piece Sheffield outfit The Rosadocs (formed in 2017) did pull a fairly decent crowd on that stage as third act on, and delivered a live set that packed a punch  – a band to watch out for.
Kicking off the acts on the BBC Introducing stage, curated by BBC DJ Dean Jackson, were openers Vona Vella. Leicestershire duo Izzy Davis and Dan Cunningham formed Vonna Vela in Autumn 2020, having since toured with The Libertines and Tim Burgess of The Charlatans.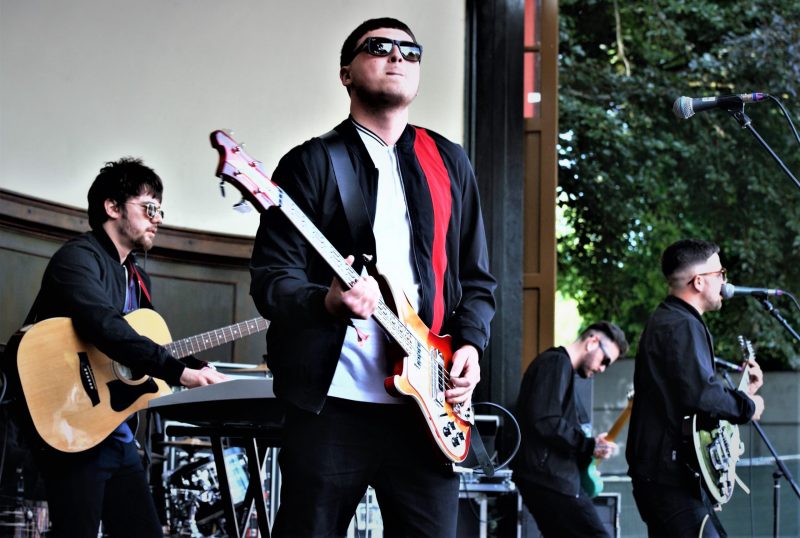 London-based Ewan Mainwood sat at his Roland piano with just a drummer for company for his set. Solo act Emzae from Derby, used loops, keyboards and guitar, along with her superb vocals to great effect.
The superb rising star Michael Aldag (20) from Liverpool, (who I caught at last weekend's Neighbourhood Weekender and who I tip to break through into mainstream success in the near future), was excellent.
All-female pop trio Marty hail from Nottingham, and they are playing Glastonbury 2022. Headliners Catmilk, another local band, are a red hot prospect for big success, with their brooding folk flavoured set winning loud applause and new fans.
Daisy Brain (another act that stormed the previous weekend's festival), is the alter ego of Singapore-born, London-based Will Tse, an exiting artist who makes music in his bedroom.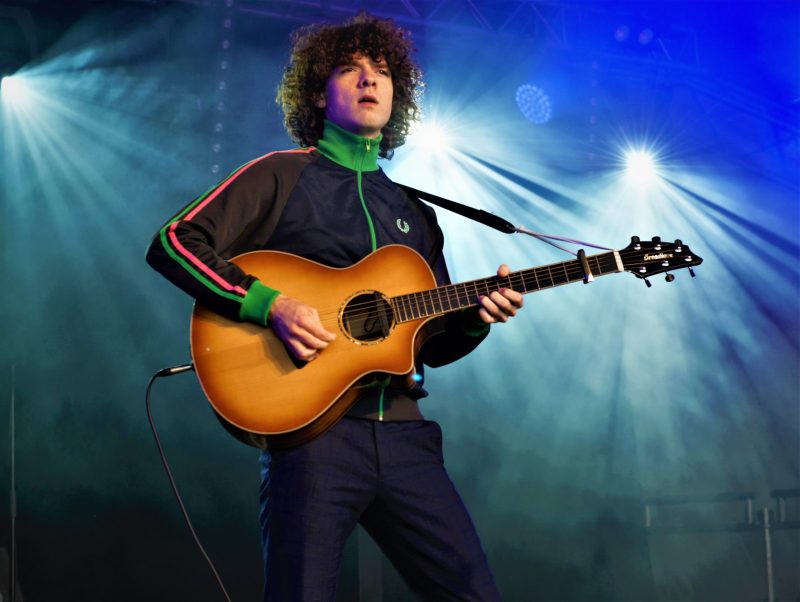 Liverpool's pop artist Zuzu and headliner, Scotland's Dylan John Thomas (who I also saw at Neighbourhood Weekender) pulled the biggest crowds for the second stage and gave ultra-strong performances. Dylan posing for some backstage pix for me before his set.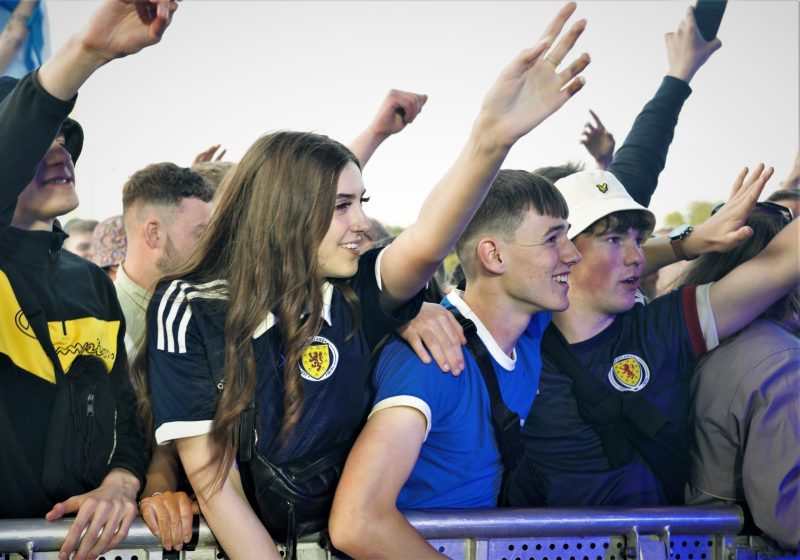 This 24-year-old will be a household name artist in the next couple of years, following in the footsteps of fellow countrymen Gerry Cinnamon and Lewis Capaldi. A big, big talent is DJT with a large and loyal following.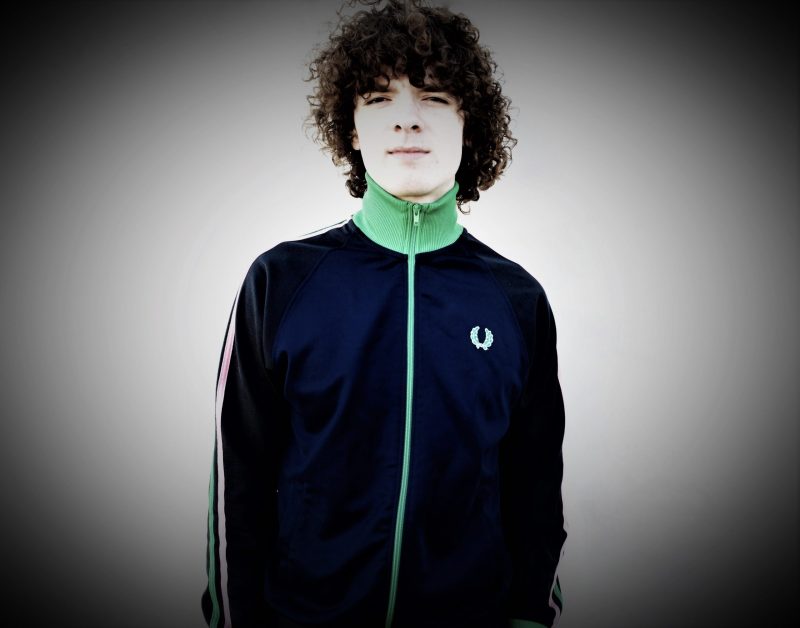 Brighton indie band Black Honey shone in the sunshine as second act on main stage, and were one of the best performances of the day.
Singer Izzy Bee Phillips looking quirky in her pretty vintage oriental style dress and wide brimmed hat, with dramatic eye makeup commanding attention, and she looked very cool when she and a band-mate popped backstage to do various interviews.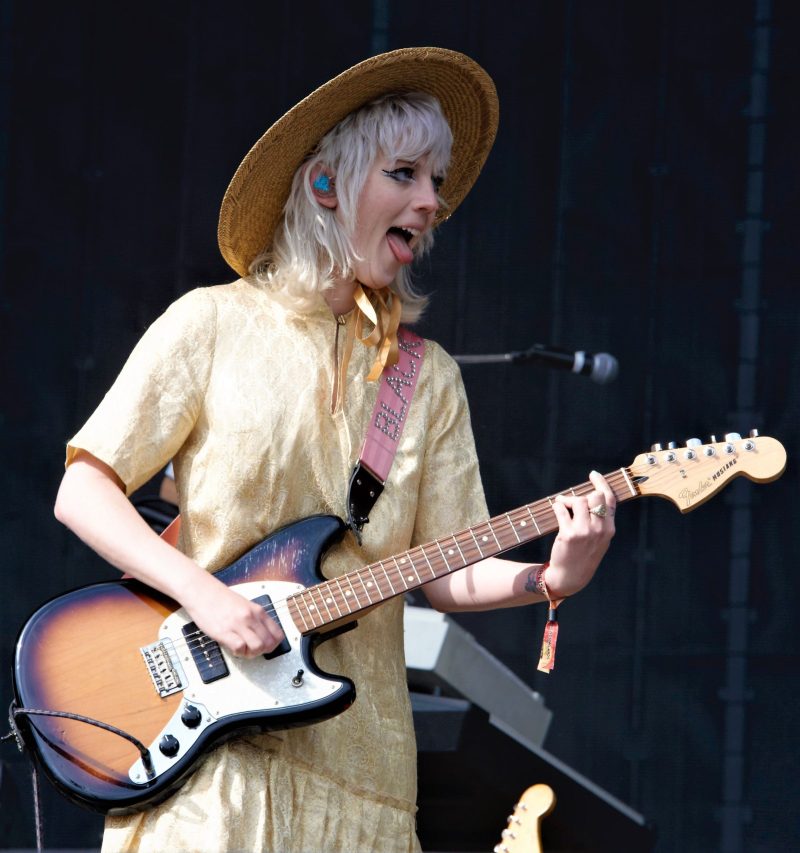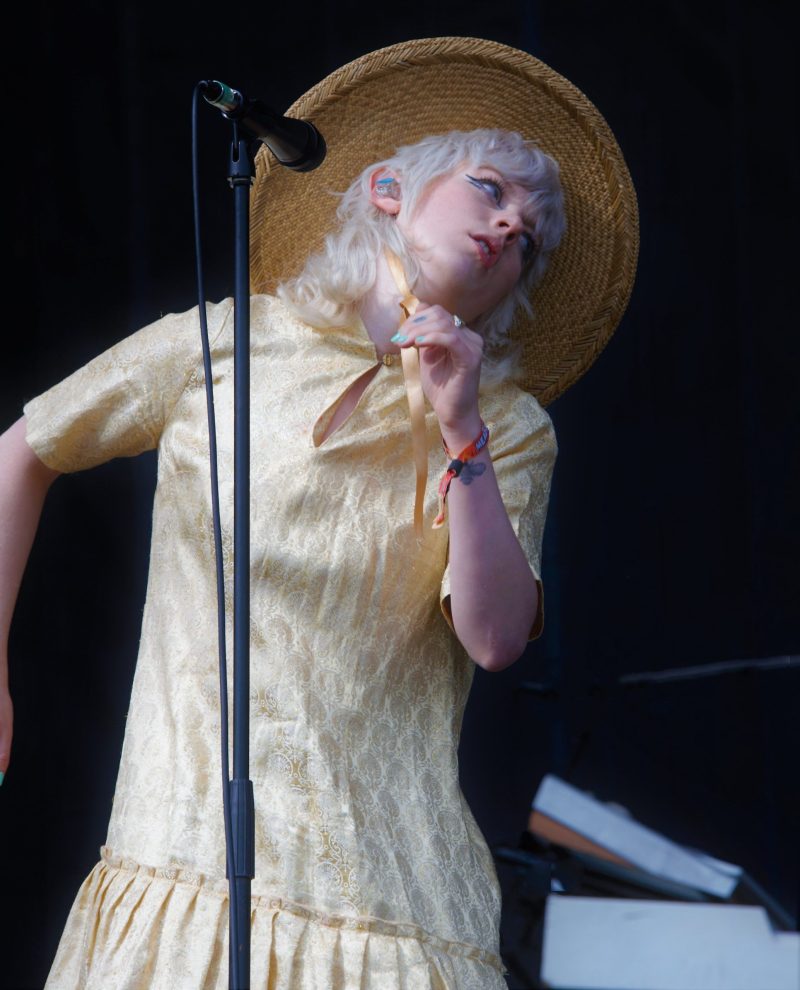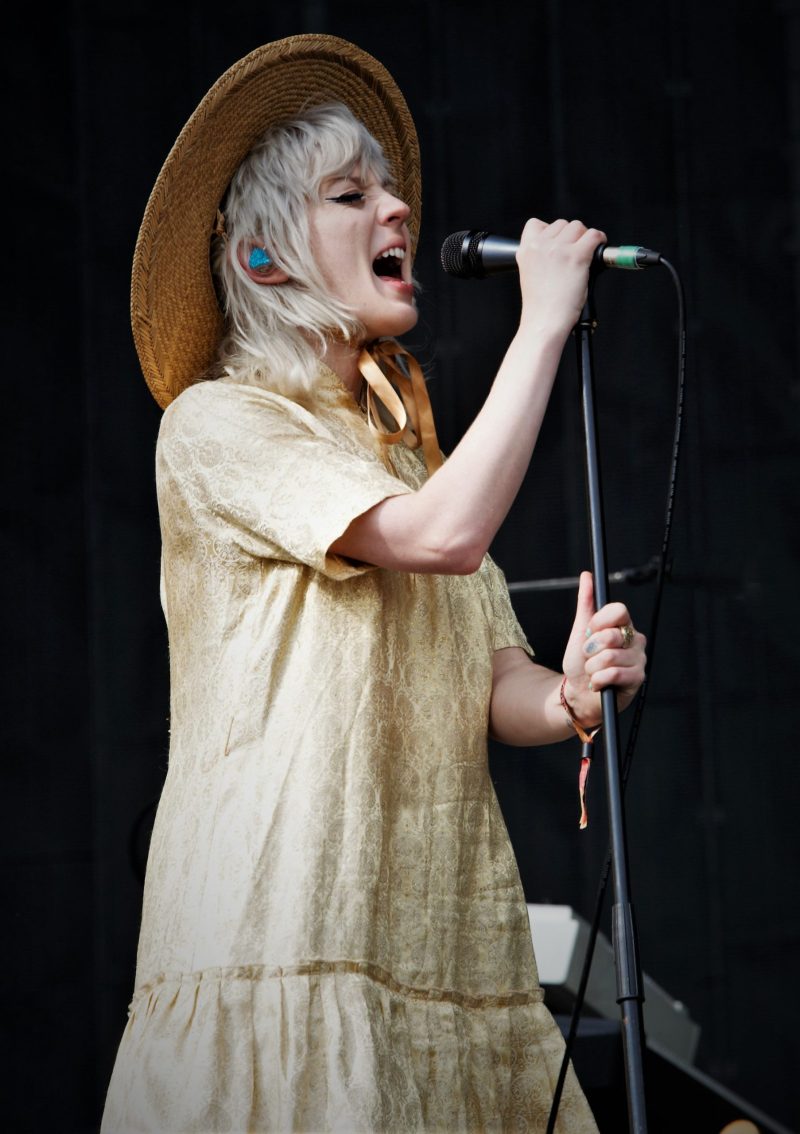 Yorkshire lads The Reytons tore Meadowlands a new one with an aggressive and rousing performance,inciting lots of moshing and bonkers (but good-natured) antics in the crowd. The odd bra and inflated condom being lobbed about, along with beer which at circa £7 a pint is sacrilege to waste.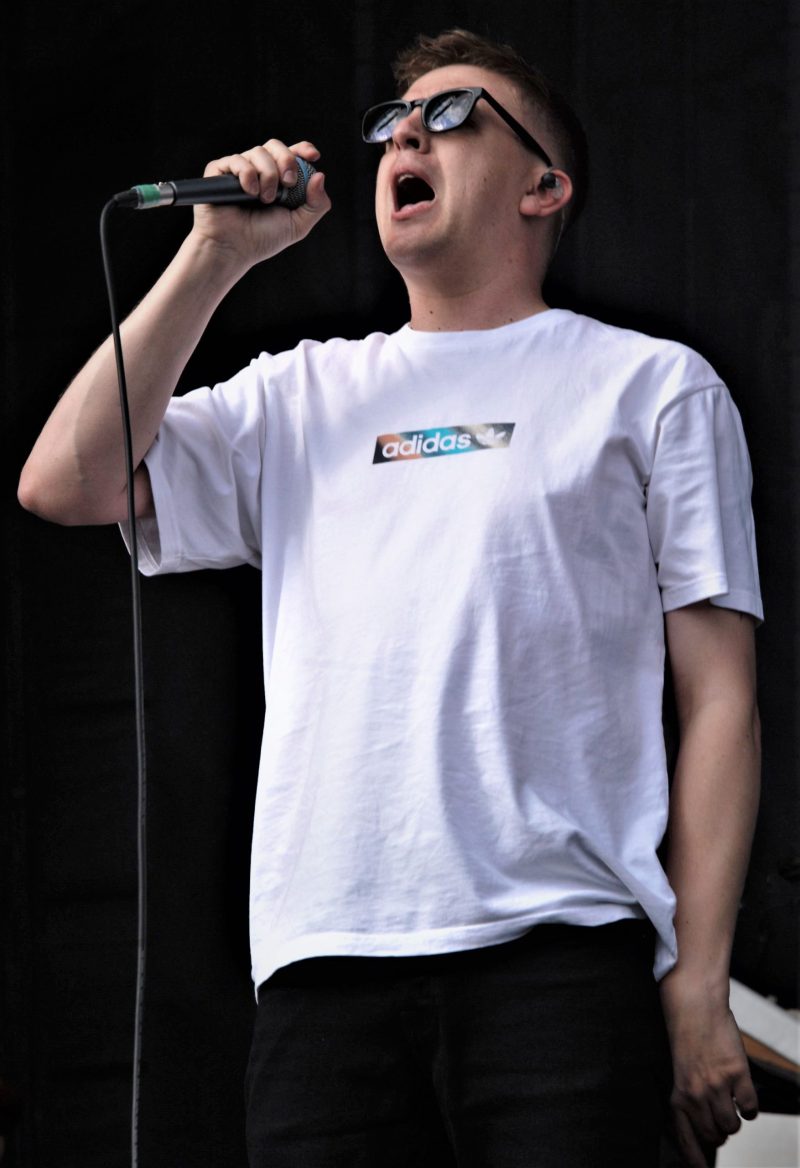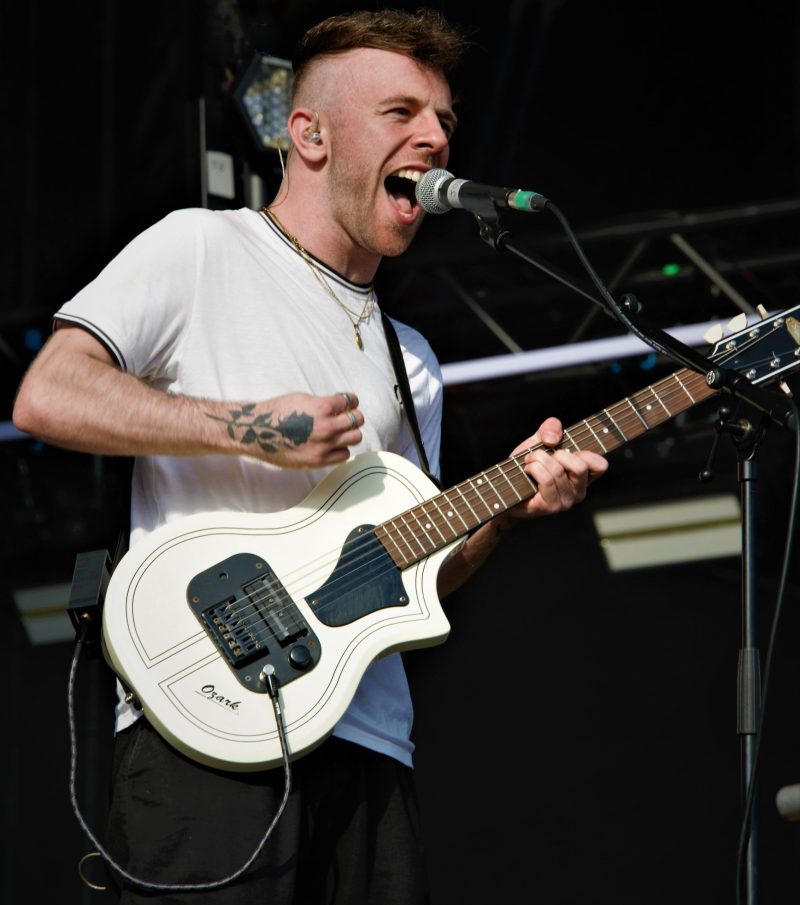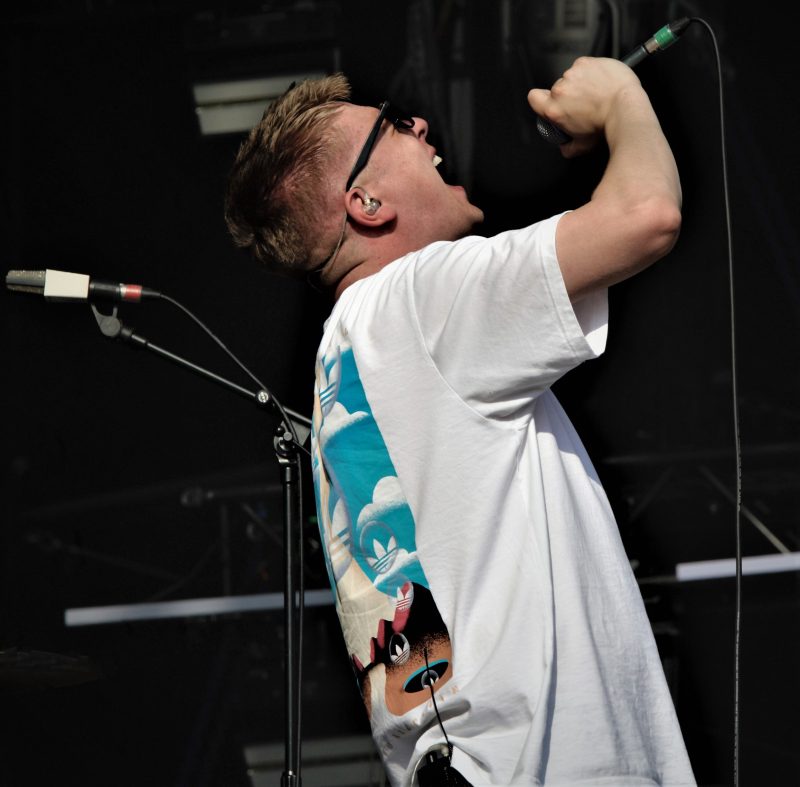 Opening up for camera shy headliner Gerry Cinnamon were chart stars The Kooks – also hailing from Brighton like Black Honey.
Their set starting off with front man Luke Pritchard on his own on the stage with an acoustic guitar for company for one song, before his pals joined him to belt out hit after hit with a classy sing-along set.
Faultless renditions of hit singles "Eddie's Gun", "Sofa Song", "You Don't Love Me", "Naïve", "She Moves in Her Own Way", "Ooh La" and more.
Perfect festival fodder and good enough to have headlined this or any similar capacity festival.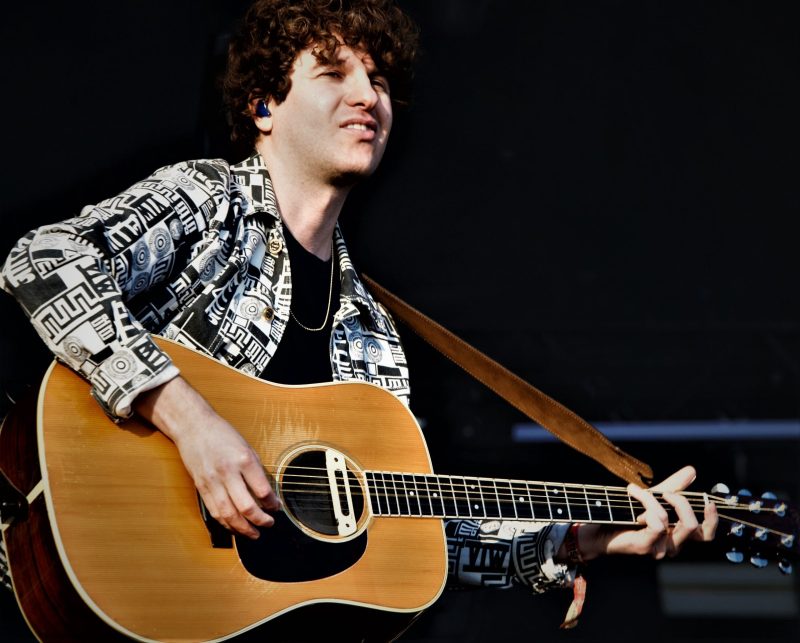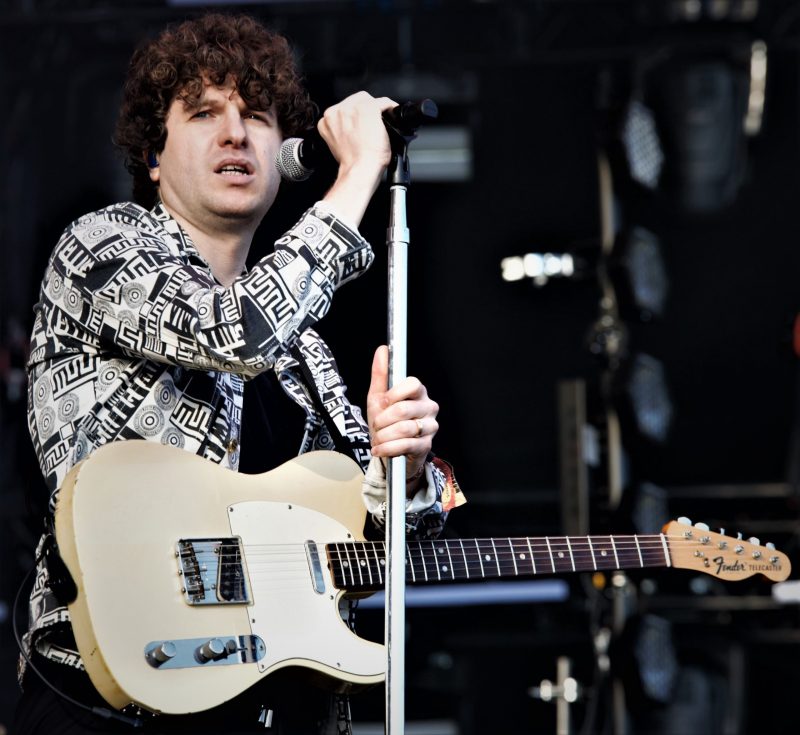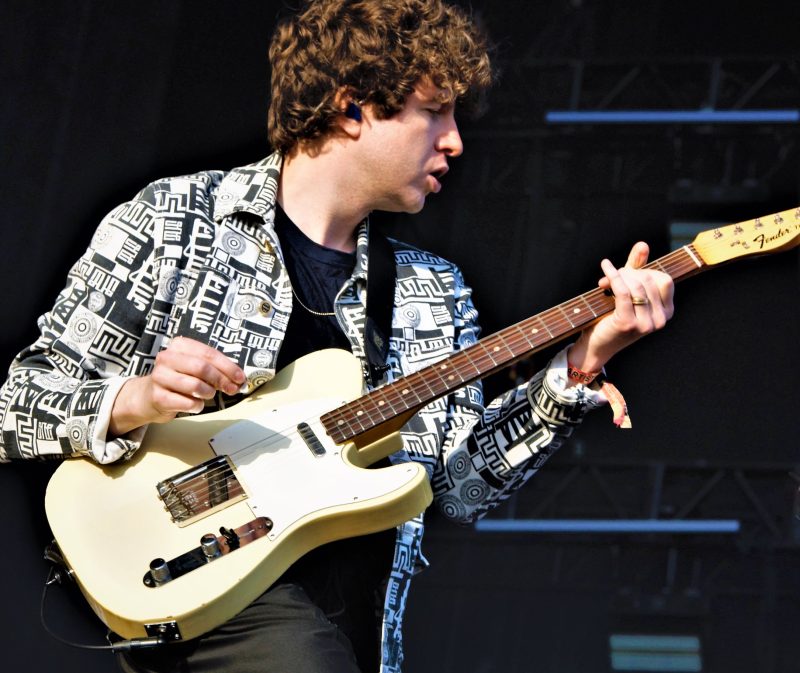 The consensus of opinion across social media since Friday is that this was a well run, well organised fun festival with a cracking lineup, and very few teething problems for the first one.
Any minor issues there were, can easily be ironed out should this Meadowlands  happen again in 2023 and beyond.
Nottingham is synonymous with several legendary figures…..
Robin Hood, Brian Clough, Torvill and Dean….and a few famous events such as the annual Goose Fair which has run since 1284, and the well established Splendour Festival held in the grounds of Wollaton Hall in July.
Add to that list, Meadowlands, oh and Gerry Cinnamon after his powerful headline performance at Meadowlands, which many are still raving about. I think he's forgiven for not letting us take his picture….
Words & Photos: Steve Best