Read Imelda's fascinating/exclusive "Track Record" – where she reveals she could have been in a famous musical movie – but her mother would not hear of it because of the bad language in the script!
"The Commitments… everybody in Dublin was in that movie at the time except me, because me mother (sic) wouldn't let me!"
Chart star, Irish singer and songwriter Imelda May has been announced as one of the headliners for this year's Towersey Festival on the August bank holiday weekend, along with del Amitri and Bill Bailey.
Towersey is the UK's longest-running independent festival – which has moved to a new location at Claydon Estate, Buckinghamshire for 2022.
Appearing on the Friday, Imelda is one of Ireland's most respected female singer-songwriters, with a love of storytelling, and her last album "11 Past The Hour" (Decca), featured Ronnie Wood, Noel Gallagher, Miles Kane and a cohort of female activists. She is also a published poet.
Last year's album release saw Imelda playlisted on Radio 2 and performing live on Graham Norton's TV show, attracting widespread praise from the media.
Grandpa's garden…
The festival has come a long way since the first event in Grandpa's back garden in 1965.  Towersey is a firm favourite of the local communities throughout Bucks/Berks and Oxfordshire, and lovers of folk and alternative music from across the UK.
With a mix of contemporary and traditional acts, such as sea shanty band The Longest Johns (who made the news on Tik Tok last year), to Scottish alternative rock band Del Amitri, whose 1990 anthem "Nothing Ever Happens'" is a guaranteed sing-a-long to end the festival on bank holiday Monday."
The four day event also sees Barnsley folk royalty Kate Rusby, acoustic indie trailblazers Turin Brakes, Grammy and Tony award-winning singer-songwriter Anaïs Mitchell and comedy legend (and Strictly Come Dancing star) Bill Bailey do their thing.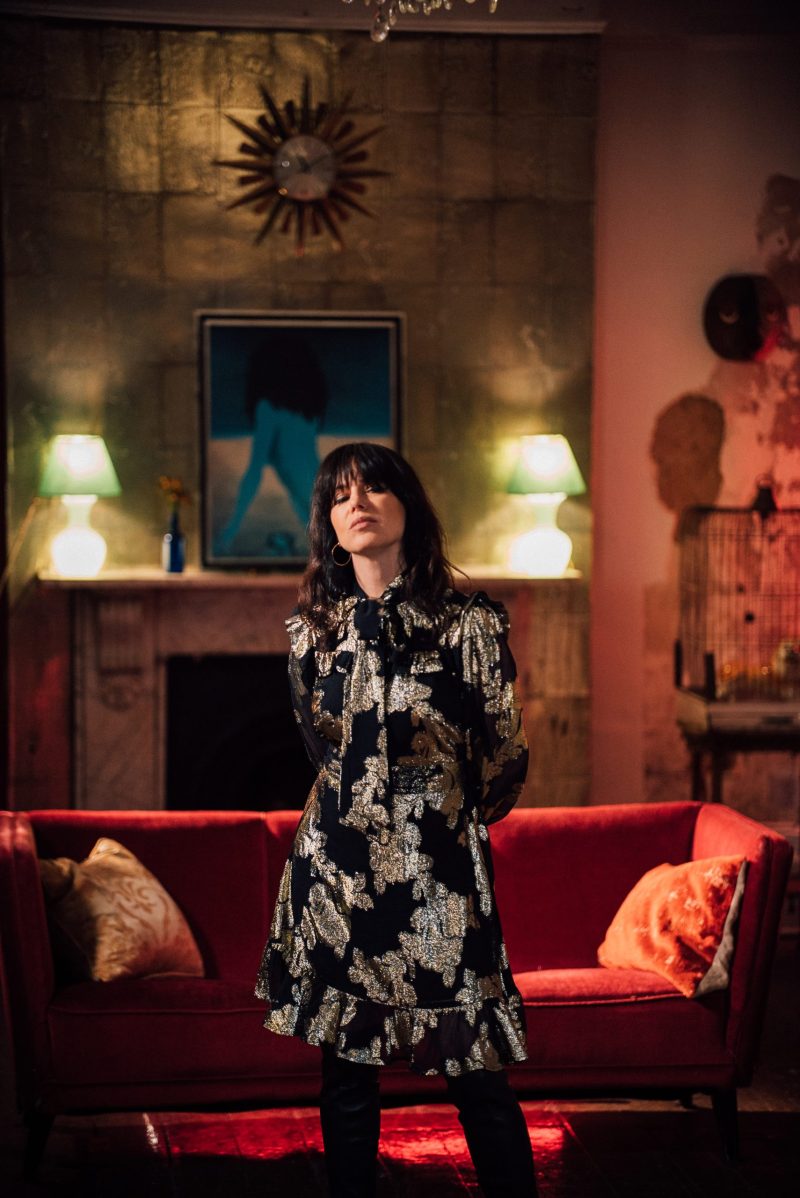 80s pop icon Howard Jones will be performing a fresh take on his best-known hits, as part of the Howard Jones Acoustic Trio. Imelda May replaces previously announced Tom Odell to appear on day one.
Imelda May is excited to appear at Towersey, and she says: "I cannot wait to see you, to dance and sing together, to connect and feel the sparkle, where music makes us feel alive and elevated for a while. A magical feeling we can only get from live music. Let's go!"
Glastonbury
She is also booked for Glastonbury Festival this month (June 2022) where she will do two spots, one with her band and another on the spoken word stage for her poetry reading.
Speaking from her Hampshire home, Imelda talked about the recent two months of touring, where she was performing material from her newest album, and she promises some fan favourites from her other albums, for Towersey.
"I released it a year ago and would normally tour it, but to be on hold for so long is totally unnatural (due to the pandemic). You feel like a racehorse in the gates raring to go, so it's been lovely to be able to perform the newest album which is a year old, and I'm only starting to perform it live now, which is odd but it's gorgeous to do. Can't wait for Towersey…."
---
Imelda May's Track Record…
1. First song you recall hearing as a child?
Oh God, these questions will kill me because I think deeply on everything! Oh, first song I heard: 'Brahms' Lullaby.'
2. First single you owned?
I don't recall.
3. First LP/album you owned?
'Best Of Billie Holiday'.
4. First CD you owned?
I collected records (vinyl) first, because they were selling them off cheaply. I bought loads of records; I was 13 when I bought my first album, the Billie Holiday one. Then I got into vinyl. I don't remember the first CD at all.
5. Last music you bought and in what format (CD/vinyl/digital download)?
I got a bunch of stuff…Joshua Burnside, Declan O'Rourke, John Grant, Pillow Queens. All in vinyl. I also got 'Primal Scream, Maximum Rock 'n' Roll' in vinyl.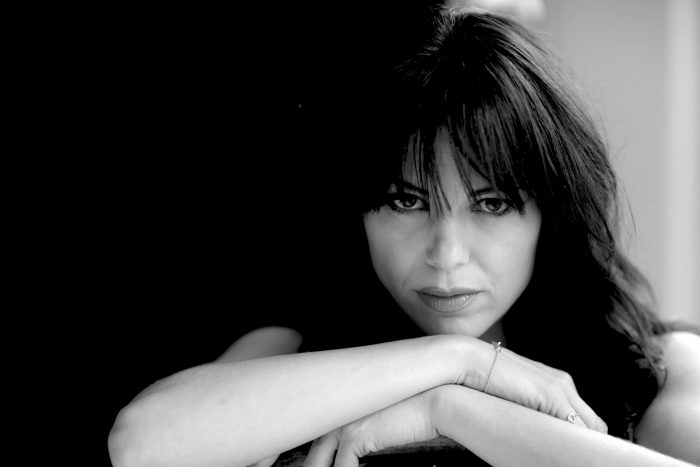 6. Which album would you be happy to receive as a gift?
Surprise me!
7. Favourite album? (Choose more than one if need be…)
That's too much of a difficult question. One of them would be 'Howling Wolf: Killing Floor.' 'Billie Holiday: Lady In Satin.' Oh, God, it's so flipping hard! One of them would be 'Grace: Jeff Buckley.'
8. Best record ever made (can be single/album/EP – and choose more than one if need be)?
I find it really difficult to answer this, because I get so involved, you must be the same. There is hundreds of years by millions of artists (sic), and to be able to choose one or two is almost impossible for me.
There just so many that are massively important to me for many reasons. I can't tell you how much I devour it – for me it all takes me off to another place. But 'Gene Vincent, Somewhere Over The Rainbow' is one of my favourites ever.
9. Guilty secret (or anything unusual or perhaps unexpected) in your music collection?
I have no guilty secrets. I don't find guilt with pleasure, at all. If you like something, you like something and you shouldn't feel guilty for it.
I have everything in my record collection from Sam Cooke to Kool and the Gang, Stevie Wonder, Donna Summer, Dion, Louis Jordan, Tchaikovsky, Sarah Vaughan, Arcade Fire, Blondie, REM, The Smiths to The Nolans.
The Carpenters, U2, Heartless Bastards, Joe Cocker, Spike Milligan. I have some Burlesque and I have some children's records as well.
10. What does music mean to you and how does it make you feel?
It vastly changes my feelings depending on what I'm listening to. I get absorbed in it you know. I am looking here, and I have Vivadli, Four Seasons, Duane Eddy, Sister Rosetta Tharp, Tina Turner…
It moves me massively and when you listen to, for instance, Frank Sinatra on 'Songs For Swinging Lovers' and you listen to the big band, it raises you up to the rafters. It's so decadent in a way, you know. Then you go to Little Willie Littlefield, Blind Willie Johnson or something like that and it's really simple. John Lee Hooker sitting with a guitar on his own, and that will move you and bring you right down to a totally different groove from one record to another.
Lou Reed and David Bowie will send you up to the stratosphere, and then you're into Arctic Monkeys… Minnie Mansions is one I love and bought recently. Music takes me on a journey, takes me off somewhere else into somebody else's world until it becomes mine.
It gives me my memories and that's what I love about music, and what I love about my music as well, when you see someone singing a song and they tell you it relates to something in their life. A time in their life or a person, then that song becomes theirs. Same for me, such as a song from Etta James who I have never met in my life, but it is a really important memory and part of my life.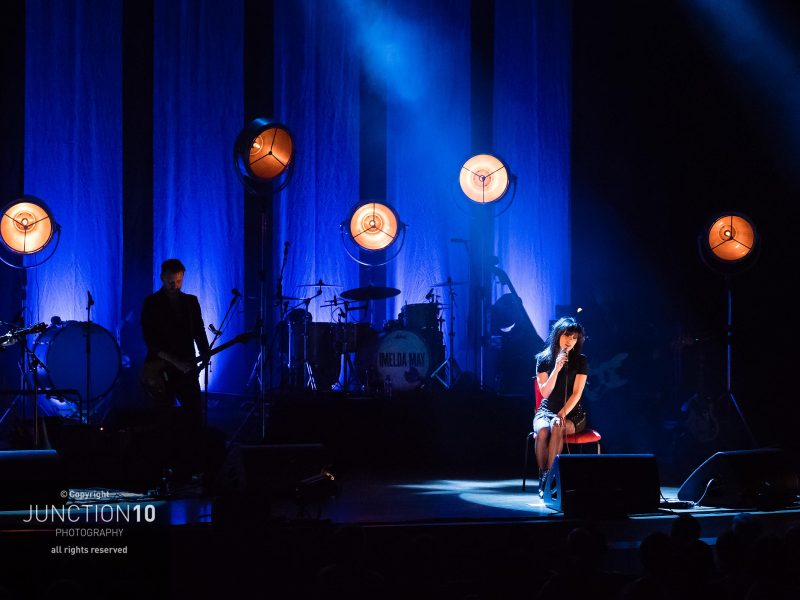 11. Which song or album is a guaranteed mood booster?
Do you know, the one song that my friends know me for, and it gets me going every time is 'The Nolans', I'm In The Mood For Dancing.' I swear to God, if you put that on there is no way you cannot jump up and dance around like a lunatic. It's a bloody great song. I was working on a version of it a little while ago; in rehearsals for the tour, we were having a mess around and it's just such a flipping great song.
12. Which song or album would be the soundtrack to a film about your life?
Oh Jesus, I don't know. My life is mad, I have to write it down; half you wouldn't believe. I think we all have a good autobiography in us.
I do know that was when I was a teenager, I got the script for The Commitments movie that landed on my doorstep, and my mother wouldn't let me be in it. She told me, nothing good would come from something that had that much bad language in it!
Then when it was a huge hit, she apologised to me (Imelda laughs). So maybe The Commitments for soundtrack of my life, because everybody in Dublin was in that movie at the time, except me, because me mother (sic) wouldn't let me.
It's a great movie. I remember sitting at the kitchen table in my school uniform and me mam (sic) giving me a big lecture how nothing would come of it. She said, don't even ask again….
13. Your favourite driving track – or music to exercise to?
Depends on my mood. Blake Mills I love putting on. Arcade Fire, and my favourite driving album of all is Meat Loaf. You have to listen to it loud.
14. Best song or album for a romantic moment?
Let's go with 'Songs For Swinging Lovers: Frank Sinatra' or Puccini. Depends on how hot you wanted it, so maybe some Prince or definitely Declan O'Rourke.
15. Which song was played for the "First Dance" at your wedding (if you are married) or which song would you choose if you did get married?
It was 'Charlie Rich, Behind Closed Doors', a gorgeous song. Me and Darrel (Darrel Higham, Imelda's ex-husband) are good, me and him are best pals, we are all good, we are still talking about songs and music and albums till the cows come home.
16. Your choice of song to sing at karaoke?
I always do either Whitney Houston or The Clash. 'The Greatest Love Of All' and 'Should I Stay or Should I Go.' Something fun.
17. Which song takes you back to your childhood – and to which specific memory/memories?
In Ireland, I was brought up with so much music, that's why I find it hard to be specific. There was a lot of traditional Irish songs when I was young. The first song my mam taught me was 'I'm Always Chasing Rainbows' by Judy Garland. So that one.
18. Favourite band (or bands)?
Oh God, there are so many. At the moment, I love Pillow Queens and Inhaler. Solo artists I'm loving Sorcha Richardson, Declan O'Rourke and my fella, Niall McNamee – his songs are phenomenal.
19. Favourite singer (or singers)?
There are too many………. I never studied music or went to music college, what I did, I listened to old records, and I would try and copy everything from Ella Fitzgerald to Billie Holiday to Janis Joplin to Aretha Franklin to Maria Callas. I'd sit and sing with them. I'd sing harmonies with them.
The Everly brothers; I always felt like I was The Everly Sister. I did third part harmonies on everything. Chet Baker, I used to do duets with him in my head, you know. I'd sing along with them and move me harmonies around (sic). With the Everly Brothers, so beautiful to do because there were two of them so there was always room for a third harmony.
It's how I'd teach myself harmonies, how to growl/screech your voice (from Wanda Jackson) and breath, high in operatic and how to move it up and down, left and right the way say Sam Cooke did.
To bring soul and feeling and meaning to every word. It was of huge importance to me, because what I realised then was the reason that I loved each of those singers and songs was that they moved me. There is no reason to be singing perfectly if you don't move anybody.
20. Which song would you like played at your funeral?
'The Passing Glass', an old Irish song. Also, maybe 'Parted Ways' by Heartless Bastards.
---
Words: Steve Best
First two photos on the page: Eddie Otchere
Imelda seated on stage: Jason Sheldon
Imelda with microphone (last photo on page): Simon Redley