Scottish band del Amitri (stylised lower case 'd') were the darlings of the 80s and 90s, with 15 UK top 40 hit singles, seven studio albums – five top 10 albums, one live album, four compilations, one top ten and three top 40 US hits and at least six million records sold.
The band who formed in 1980 until 2002, and then reformed in 2013 to the present day, are experiencing a second lease of life with their 2021 album "Fatal Mistake" being their sixth album to go Top five in the UK chart, and a recent 23-date US tour, their first on American soil for 25 years, which was a big success.
They are the subjects of a fascinating Sky Arts documentary "You Can't Go Back", broadcast in September 2021. Their second documentary.
Towersey Festival headliners…
They are booked for festival appearances this summer, including headlining the UK's longest running independent festival, Towersey, on the August bank holiday Monday, which has moved to a new site near Milton Keynes this year from its usual Oxfordshire base.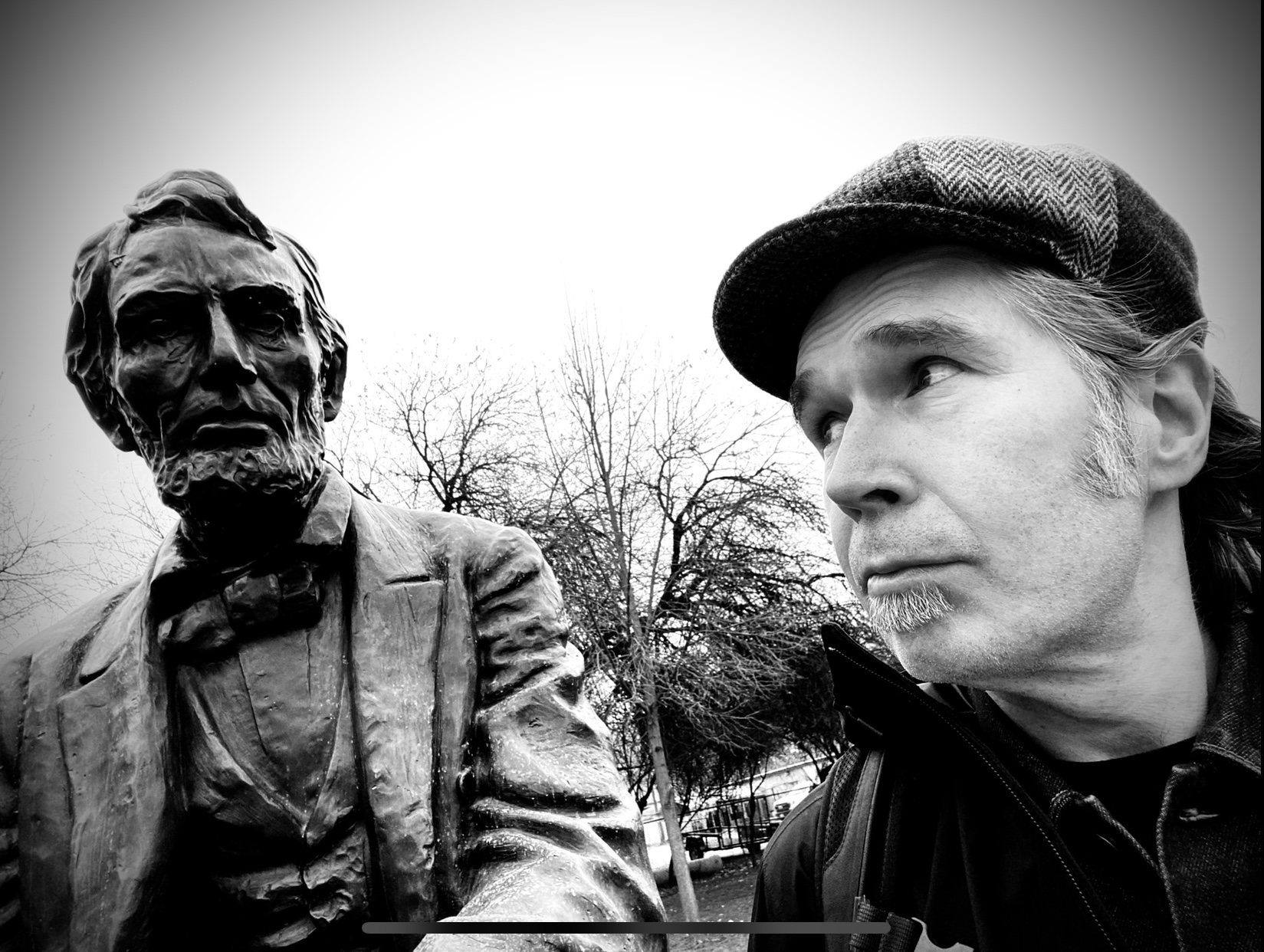 Music Republic Magazine caught up with del Amitri front man, singer and songwriter Justin Currie on the 'phone from his Glasgow home, for a natter about all sorts, from the band's festival slot to the US tour, background to their two biggest hits, "Nothing Ever Happens" and "Always The Last To Know", and lots more.
So, first of all, Justin, your first appearance at the Towersey Festival this year. Do you approach festivals differently to normal gigs? "You tend to condense the set a bit more, it's a lot tighter and there's less waffle. We'll be playing the hits and the newest stuff from our current album, 'Fatal Mistakes'.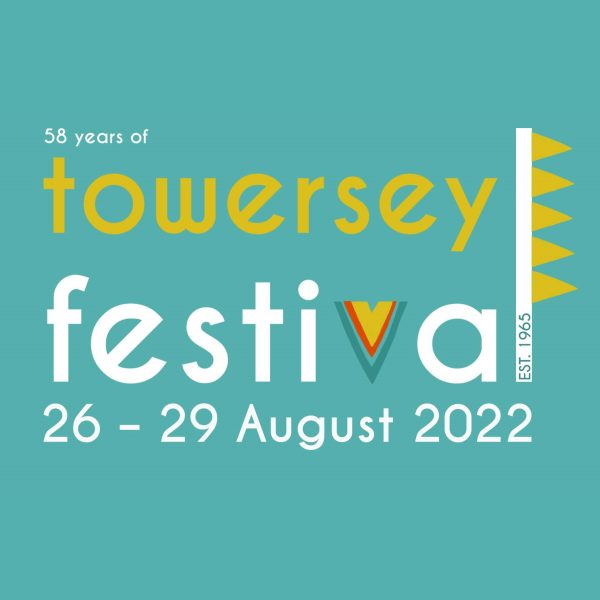 Will we hear "Nothing Ever Happens" at Towersey? "We are quite happy performing things we feel audiences want to hear. We don't do that song every night in Britain, and we certainly don't do it every night outside of Britain, so it doesn't feel like a duty.
"I am proud of the song, and I was proud of it when I wrote it, and there's nothing to be ashamed of. Maybe some of the lyrics I wouldn't have written the same way now. I was 21, 22 when I wrote that song.
"I had the title for a while and I knew I wanted to write a song about my generation's apathy in the 80s, where we didn't really do anything to oppose the political order of the day.
Drunk
"We just went to nightclubs and got drunk and danced, which is a very 80s reaction to what was going on.
"I had the title and it all kind of came out in a rush, in a flat overlooking a long road crossing a bridge which kind of stuck in my mind. Quite a lot of lines in that song I have taken from me looking out of my flat window in Glasgow.
"It recorded quite easily. We stuck with acoustic guitar and a drum machine and added bits. Recorded in Chipping Norton studios, in the Cotswolds.
"It had a great juke box in a little games room with loads of old 7" singles from the 50s, which was fantastic. A song called 'Garden Party' I remember listening to quite a lot.
"Our song, 'Always The Last To Know'. That was written when we came back from Australia, late 1990. Just another one of del Amitri's infidelity songs, which we wrote quite a lot of under the direct influence of country and western music.
"Infidelity songs are a major trope of country and western music. We wrote a lot of them, especially on that album, actually." (1992's "Change Everything", the band's third album).
Justin tells me how the band wanted to sound when they started out was nothing like what they ended up sounding like!
"Yeah, del Amitri wanted to sound like a cross between Television and Captain Beefheart, with Beatles harmonies. Of course, we ended up sounding nothing like that.
"We were also massively influenced by two Scottish groups, Orange Juice and Josef K. We would always do covers of those bands' songs, so they were a huge influence."
A Bit Of A Rant…
When you wrote "Nothing Ever Happens" that was a bit of a rant. Has your writing mellowed since? "Well, there's a rant on the latest album called 'Nation Of Caners' and there's a rant on the B-Sides album that's coming out in August, called 'Happiness Is It'. So I still like a good moan." (The del Amitri album "Outtakes & B-Sides" is out on 12th August 2022.)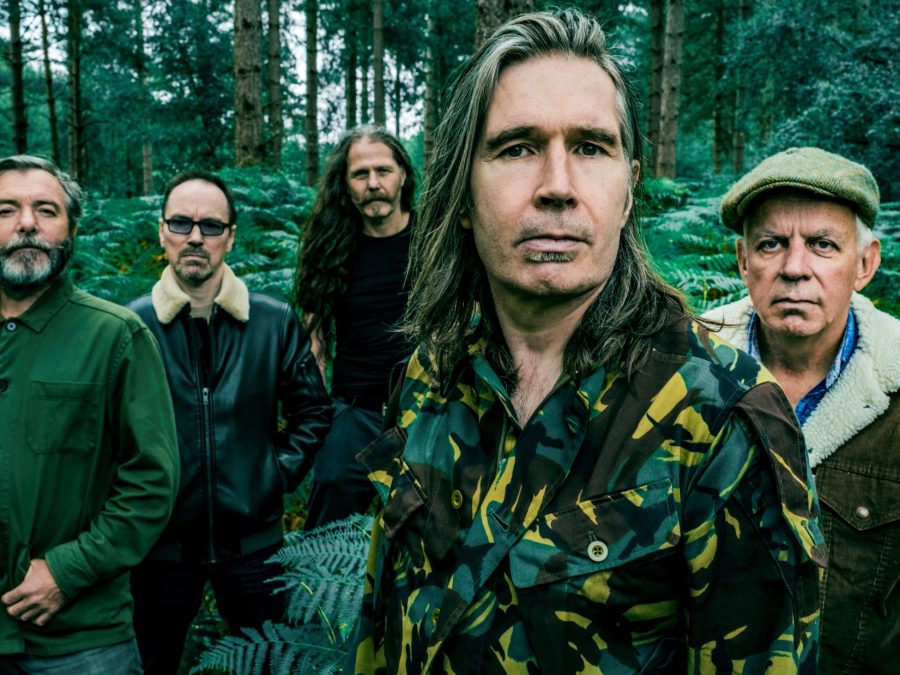 Having notched up 15 Top 40 hit singles, and hits in the UK too, but not for a while, I want to know if Justin is still seeking hits when he sits down to write.
"No. You reach a certain age, and you know you'll never have a hit again. It was in my late 30s that was a big concern on the second solo album I put out. I put a couple of very radio-friendly things on the record, which is probably a mistake because at that sort of age, you are extremely unlikely to have hits.
"It's a young person's game to have hits. So we gave up the thought of having hits a long time ago."
So, what are you wanting from what you write and put out, if not hits? "I just want to move people. You just hope that someone somewhere hears that song and is moved by it. That's about it, I think."
Justin reveals he had a crack at penning new songs during lockdown, but eventually waved the white flag and gave up. Why? "I did write in Lockdown, but I ended up giving up because all the songs I was writing were all about sitting in the house and worrying that I was going to die.
"I realised that's what everyone else would be writing about, so I just thought there was absolutely no point in writing about an experience that everyone else in the world is going through at the same time.
"That sort of global emergency is almost impossible to write about, even in a personal way without sounding trite or glib, so I just gave up."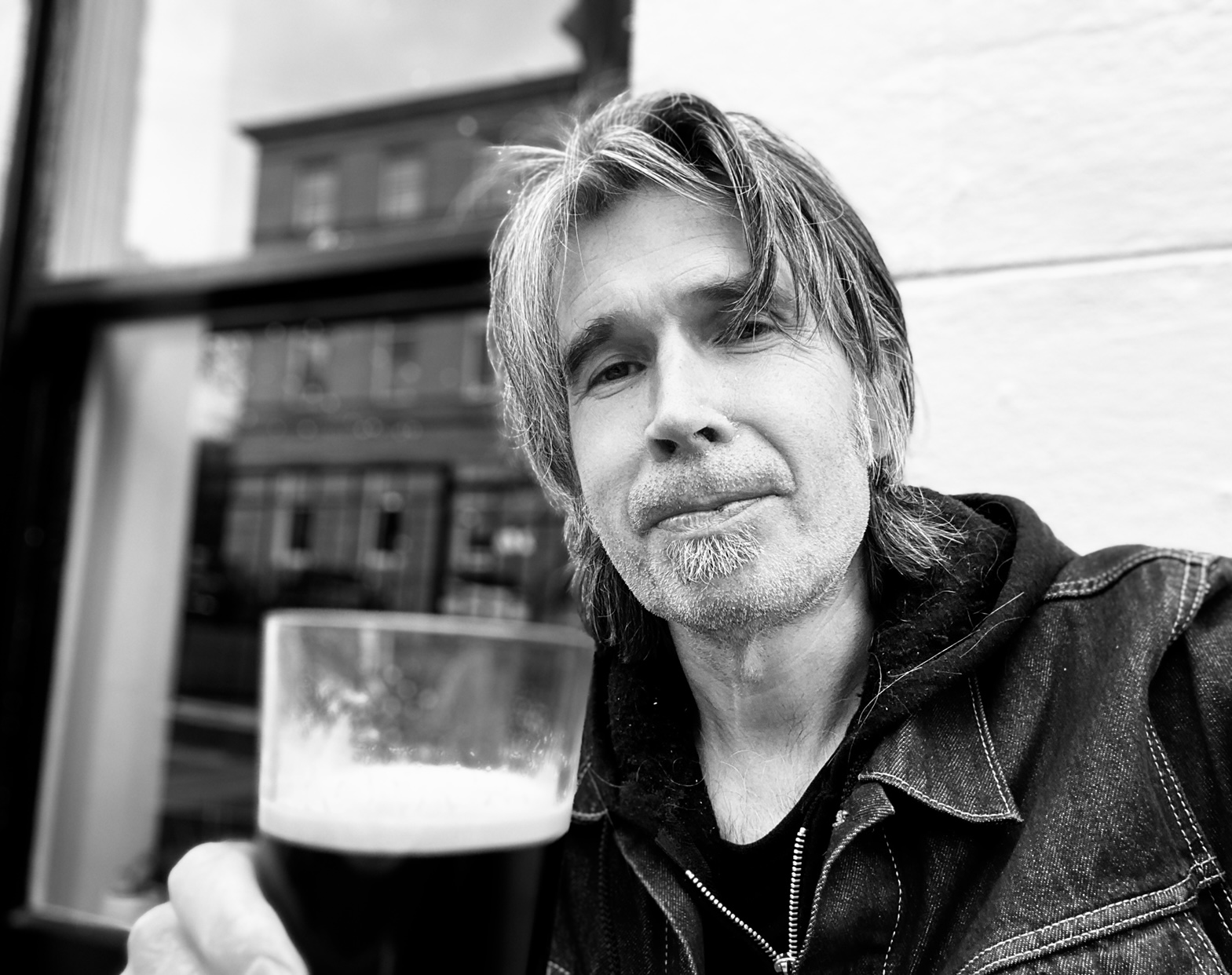 His newest songs helped make del Amitri's latest album, "Fatal Mistakes, released in May 2021 a top five chart hit. Was he surprised at such a high chart position?
"Personally, I was hoping to get it number one, and if we'd released it a month beforehand it would have gone to number one. But we had to put it back so many times. But Top five is fine.. It was number five for a whole week, so Yee Haa!"
Big Regret…
OK, with that fatal mistake theme, name me a mistake you have made in your career/life that you regret – apart from agreeing to do this interview with me? Justin laughs…
"Probably allowing 'Don't Come Home Too Soon' to be used as the so-called official Scotland football song in 1988. I got an absolute pounding for that song not being sufficiently jingoistic and triumphalist enough, so yeah, I regret doing that."
I was curious as to how Justin and the band described their music back at the start and would that description still be the same for the del Amitri of today?
"Not quite. I think we sold ourselves as a pop band, because in 1982, 1983, pop was a word that had been re-claimed by indie groups, because it had been a kind of dirty word in the late 70s.
"It was kind of re-invented by the postcard bands ***, and pop became a positive attribute, so we sold ourselves as being a pop band when we weren't really a pop band, we were really an art school indie group.
"Then later on in the 80s, we started to become a lot more rock. The guitars got a bit more distorted, and everything got a bit more solid and built on standard structures; you know, verse chorus, verse chorus, middle eight. So we kind of moved from being an indie pop band to being a sort of mainstream rock-pop band, I guess."
*** Postcard Records is a British, Glasgow-based, independent record label founded by Alan Horne in 1979, as a vehicle for releases by Orange Juice and Josef K. The label's motto was "The Sound of Young Scotland".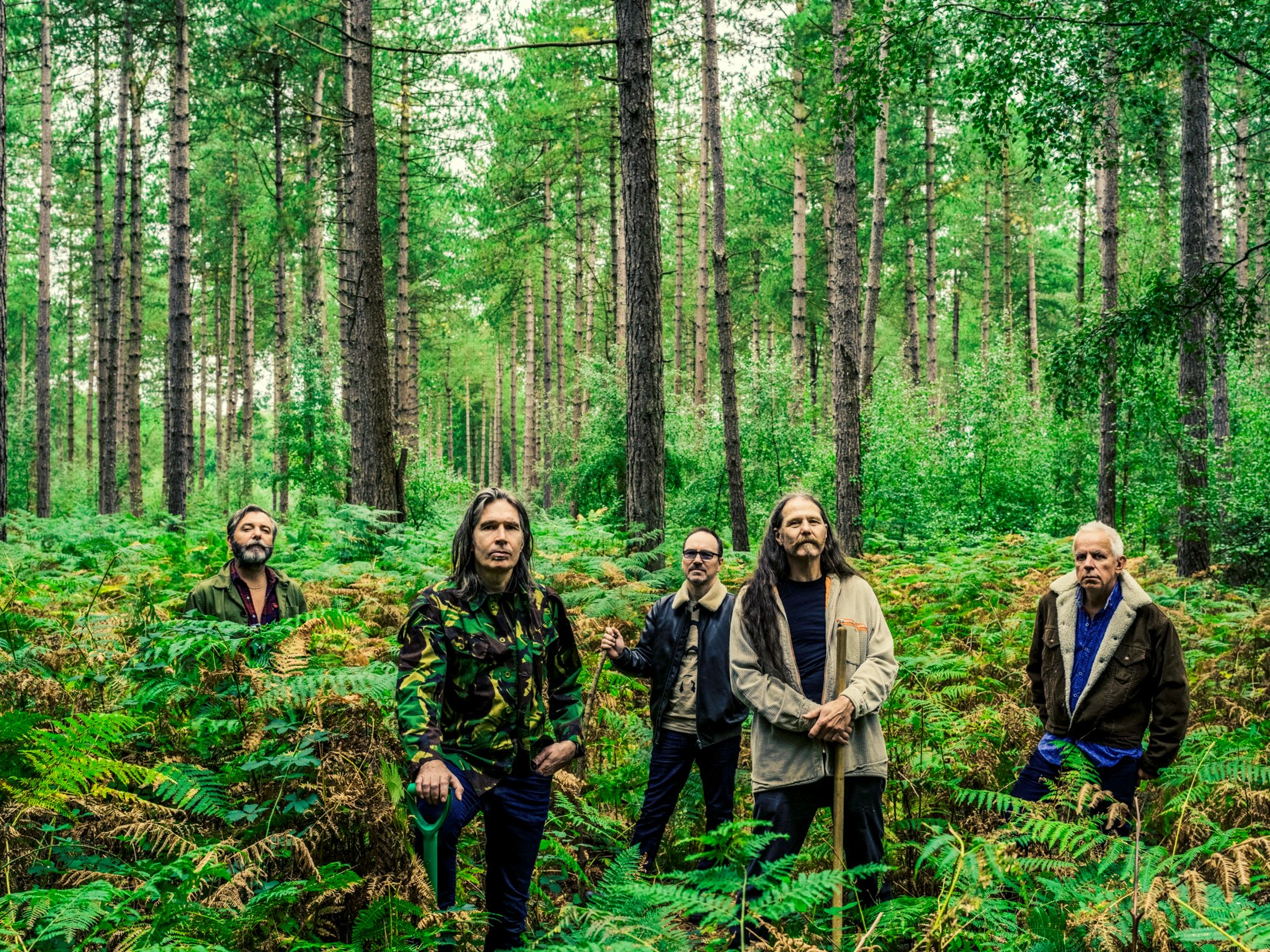 In the days of Spandau Ballet and Wham! having huge hits, Justin is on record as saying that his band del Amitri were "obscure and misunderstood in most places." Why did he feel that/say that?
"I couldn't possibly explain anything that came out of my mouth in my late teens and early 20s. I've got no idea why I said that. I guess I probably thought at the time that calling us obscure was self-deprecation, whereas it sounds more like false modesty to me."
Successful 2022 US Tour…
We move on to discuss the recent North American tour of March and April 2022. 23 dates, their first tour there for 25 years. How'd it go? Any tales from the road? Fave gigs ?
"We were quite nervous about doing it, because none of us had lived on a tour bus since 1997, which is a long time ago. But we adapted to it really quickly, or re-adapted to it, and at the end of the tour, Ian and I didn't particularly want to go home; we could quite happily done another month.
"A lot of the band got sick in the last week, some sort of virus made people extremely sick which wasn't Covid. So, there were a few people diving off stage to go the toilet towards the end of the tour, which was not particularly amusing. I managed not to get it. Jim the drummer and Ian Harvey the guitar player got it."
"My favourite gig was Atlanta. The Vic Theatre (sic) – Editor's note: It was The Variety Playhouse in Atlanta. The Vic was in Chicago – which we'd done before. That was a gig where the band scored a 2-1 victory over the audience, where most of the other gigs the audience probably won the match!
"I thought the band were extremely good that night, the stage was the right height so you could see everybody in the audience and see people smiling. Chicago and Minneapolis gigs were really good too. They were also in theatres and I'm not usually a huge fan of playing theatres, I prefer standing areas."
New live DVD…
Closer to home, the band have sold out three nights at Glasgow's famed Barrowlands venue, tonight (9th June) and the next two nights. First night is a free show for NHS workers. Justin reveals two of those gigs will be filmed and recorded for a live DVD.

Plans for new music/album since 2021's album? "No plans at the moment. We are touring into next year, so I guess next spring we'll have a think about what to do next"
Justin has released four solo albums – the last one 2017. Plans for more and/or solo shows?
"No, not at the moment. I'm still kind of stuck in del Amitri world, although there are songs in the can that probably wouldn't end up on a del Amitri record, so possibly. But I haven't quite formulated that yet. There will probably be another del Amitri record before I did a solo record.
"Solo dates….Definitely nothing happening there, as the foreseeable future is all del Amitri stuff, which I am happy about." The band has an extensive European tour kicking off in September this year.
Quit
Has he ever wanted to quit del Amitri for good, or even the music business itself? " Playing in a band and making a living out of it is the best job in the world. I can't think of any better job, you don't have a boss, you get to do pretty much what you want, and you get to stand in front of people smiling at you every night or singing your lyrics back at you.
"No, I never wanted to quit. I wanted to keep going, keep going, keep going. When we got to 2002, we'd reached a natural pausing point where we'd been dropped by our record label, so for the first time in 20 years, we didn't have a record deal or a prospect of a record deal.
"And we were looking at playing smaller venues and smaller audiences, and we collectively decided just to pause at that point, which in retrospect probably was the right thing to do. I wanted to keep going, but I think that would have been the wrong decision in the long run."
The band took a hiatus from 2002 to 2013. The 2022 line-up is Justin, Iain Harvie, Ash Soan and Kris Dollimore.
Scottish Independence – yes or no?
To close our chat, I get a wee bit political with the last question. Scottish Independence, yes or no?  "I voted yes in 2014, because I got carried away in a tide of optimism.
"But since Brexit, it has become a much more complicated proposition, in that being outside of the UK and outside of Europe looks like a pretty scary place to be from my perspective.
"That being said, I am 57, and I am not going to stand in the way of people 40 and younger, if they want an independent Scotland. If they want that, I don't see why I should stop them, because I'm going to be dead in a few years."
Chart star Imelda May has been added to the headliners of Towersey Festival, which has moved to a new location at Claydon Estate, Buckinghamshire for the 2022 August Bank Holiday weekend.
The festival has come a long way since the first event in Grandpa's back garden in 1965. Now a firm favourite of the local communities throughout Bucks/Berks and Oxfordshire, and lovers of folk and alternative music from across the UK.
With a mix of contemporary and traditional acts, such as sea shanty band The Longest Johns (who made the news on Tik Tok last year), folk royalty Kate Rusby, acoustic indie trailblazers Turin Brakes, Grammy and Tony award-winning singer-songwriter Anaïs Mitchell and comedy legend (and Strictly Come Dancing star) Bill Bailey.
80s pop icon Howard Jones will be performing a fresh take on his best-known hits, as part of the Howard Jones Acoustic Trio. Imelda May replaces previously announced Tom Odell to appear on day one.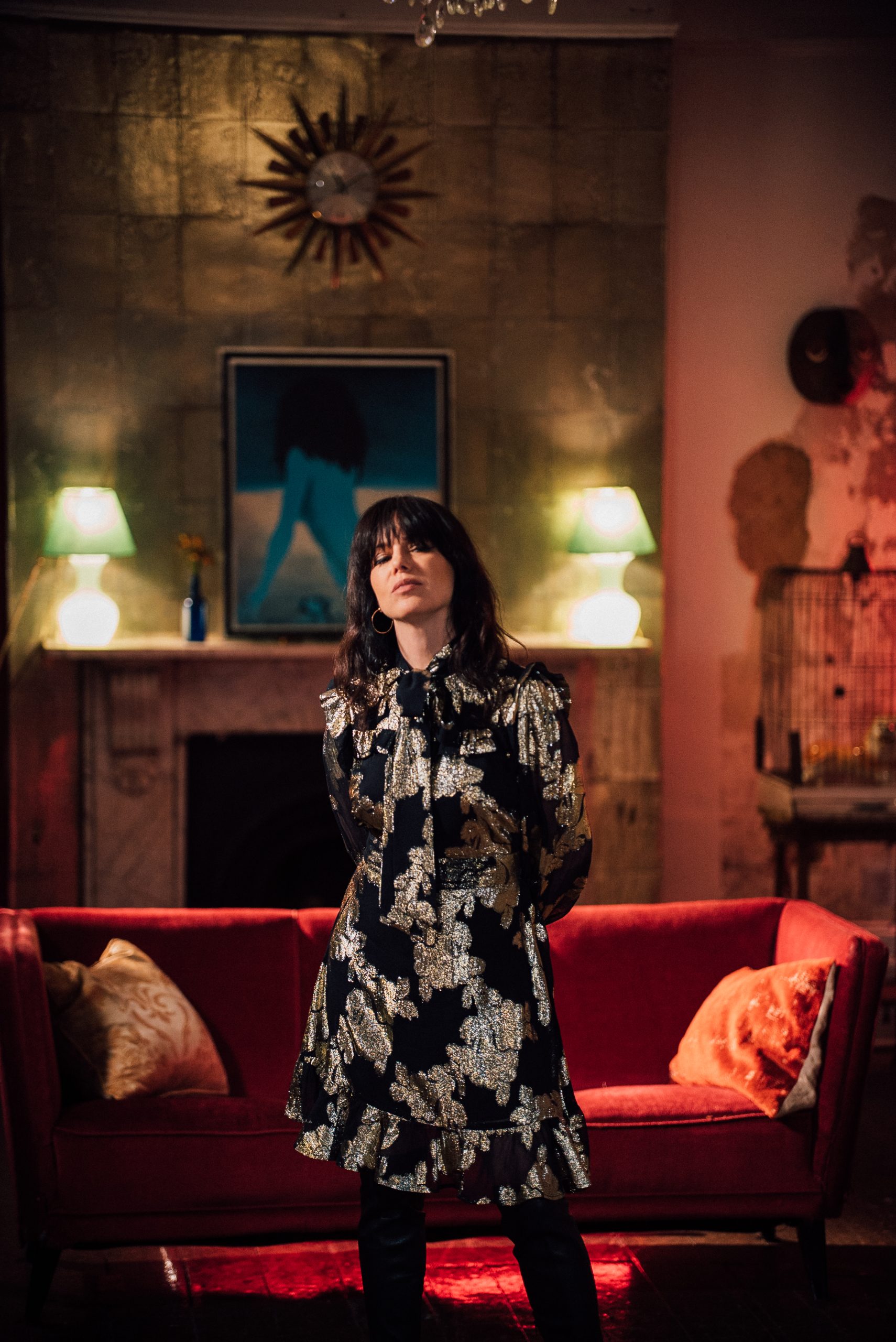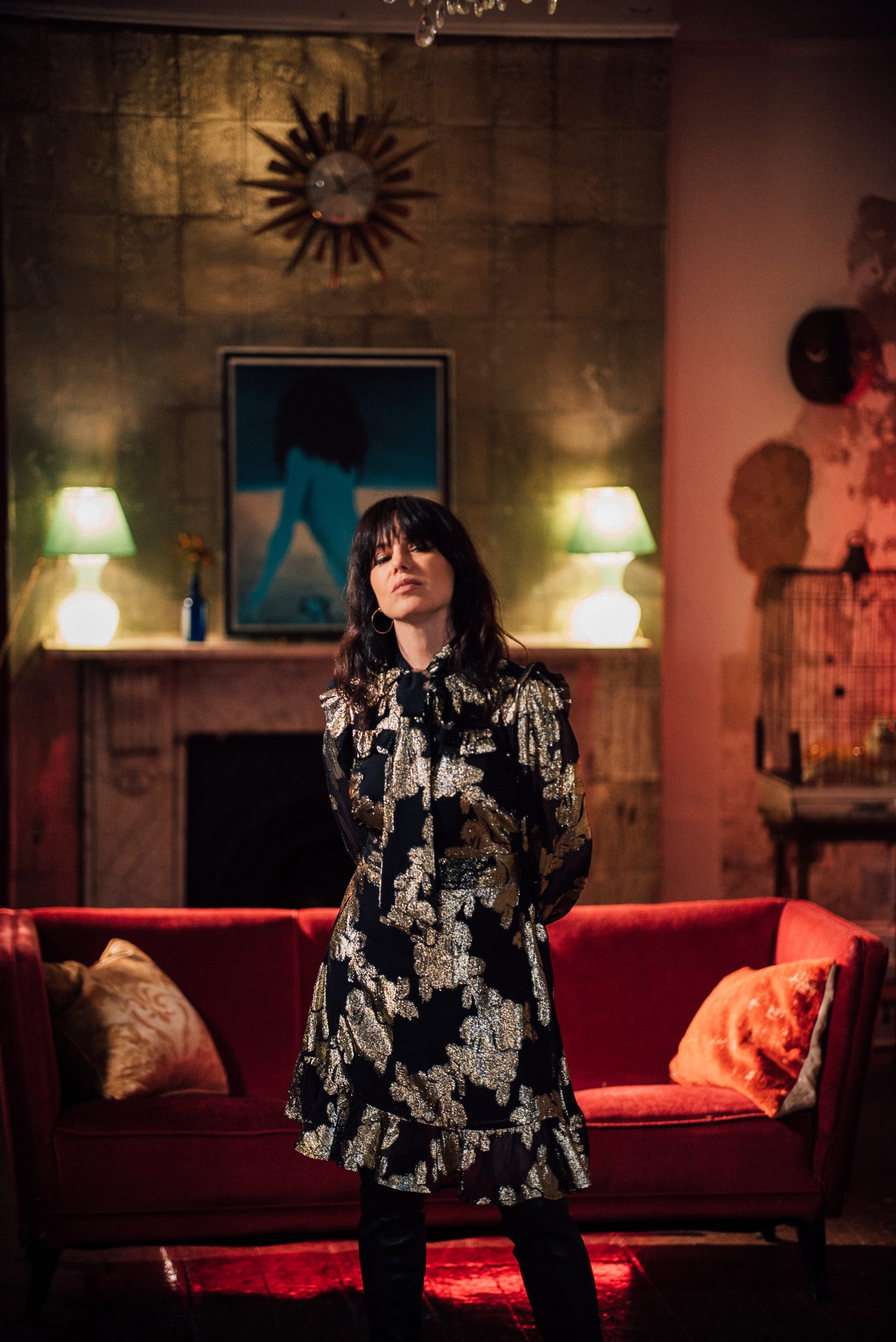 Other confirmed additions to the music and comedy line-up include Scottish singer-songwriter Eddi Reader, alt-folk artist This Is The Kit, Scottish rock band Skerryvore, Celtic folk-punk band Ferocious Dog, comedian Rob Deering, folk band Talisk, the Americana-influenced Police Dog Hogan and contemporary Highlands fiddle band Blazin' Fiddles.
Lots more….folk singer-songwriter Kris Drever,  London's Hackney Colliery Band, Peter Knight's Gigspanner Big Band, London-based song-writing duo Ferris & Sylvester, comedian Laura Lexx, English roots band Edward II, festival favourites The Langan Band, 'bloke-folk' band Faustus and another 50+ music and comedy acts across 10 stages and venues.
Established in 1965 as a one-day event to raise funds for the repair of Towersey Village Hall, the festival has grown to become one of the UK's major arts and music festivals. Run by three generations of the same family (with a fourth in training).
Words: Steve Best
Imelda May Photo:  Eddie Otchere