"Honeymoon, the superb new single from London-band Fransis has just dropped – the title cut from their impressive debut EP due 1st July 2022. Watch the "Honeymoon" video, below.
The five tracks show great promise for this rising four-piece UK band, previously known as Emma & the Idles.
The second single, "Pin me Down" which releases in June (24th), is another slice of classy Americana-flavoured, folk-tinged rock/pop.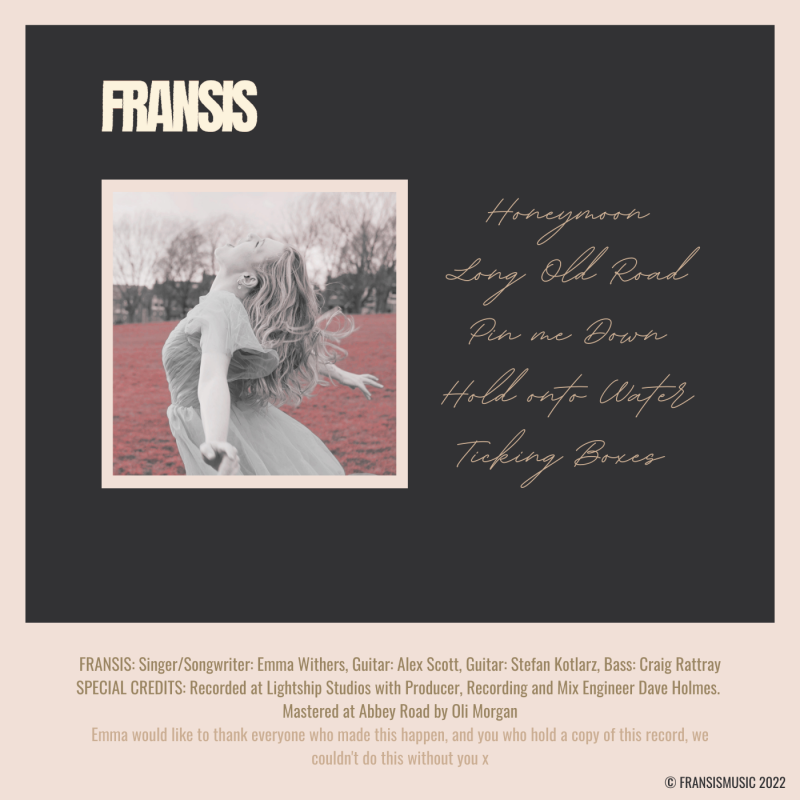 Singer and songwriter Emma Withers has a fine voice. They should do well if the right ears get a load of the five EP tracks.
The first two tracks are the strongest commercial cuts for radio and streaming – which they chose as the first two singles. But the ballad "Hold Onto Water", best showcases Emma's powerful vocals.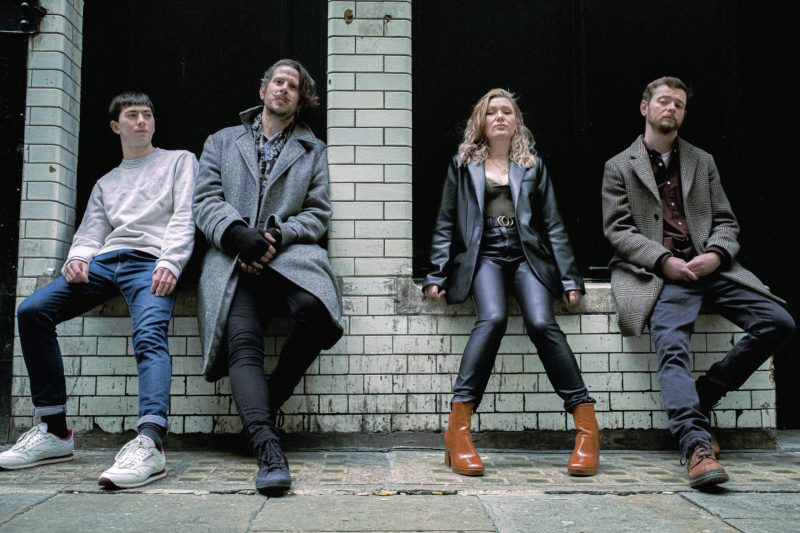 The band is Emma (vocals), Alex Scott and Stefan Kotlarz on guitars and bassist Craig Rattray. The EP was produced and mixed by Dave Holmes and mastered at Abbey Road Studios by Oli Morgan.
Emma honed her vocal chops as a busker on the London streets, before forming her own band as vehicle for her own songs and vocal skills. The band will perform live at London's Water Rats venue as the official EP launch on release date.