Despite the ever-present challenges, folk icons Fairport Convention's 55th Anniversary celebrations continue, with a further 30 dates across the UK in April, May and June, ahead of a triumphant return to the fields of Oxfordshire at their annual Cropredy Convention this August (2022).
The Spring 2022 tour kicked-off in April at Settle's Grade II listed Victorian Music Hall, before taking in a further 30 dates across England and Wales.
A record-breaking attendance at the Cropredy festival in 2019 was followed by an enforced hiatus in 2020 – what would have been the festivals 40th Anniversary – and again in 2021. Three years down the road, fans and the band alike are expecting an emotional return on 11th, 12th and 13th August 2022.
Fairport's traditional Saturday night headline slot at the festival will also highlight another anniversary slated for 2020; 50 years since the release of "Full House", the band's seminal 1970 LP for Island Records.
Also on the bill is a much-anticipated performance from Fairport alumnus Richard Thompson, torch-bearing Londoners Turin Brakes, acclaimed folk soloist Seth Lakeman, plus, a very special show from Steve Hackett of Genesis, who'll be celebrating another 50 year milestone; the release of the legendary "Foxtrot" album.
Cropredy is a pretty village five miles north of Banbury in Oxfordshire. Every August, its inhabitants welcome an invasion of up to 20,000 music-lovers for Fairport's Cropredy Convention.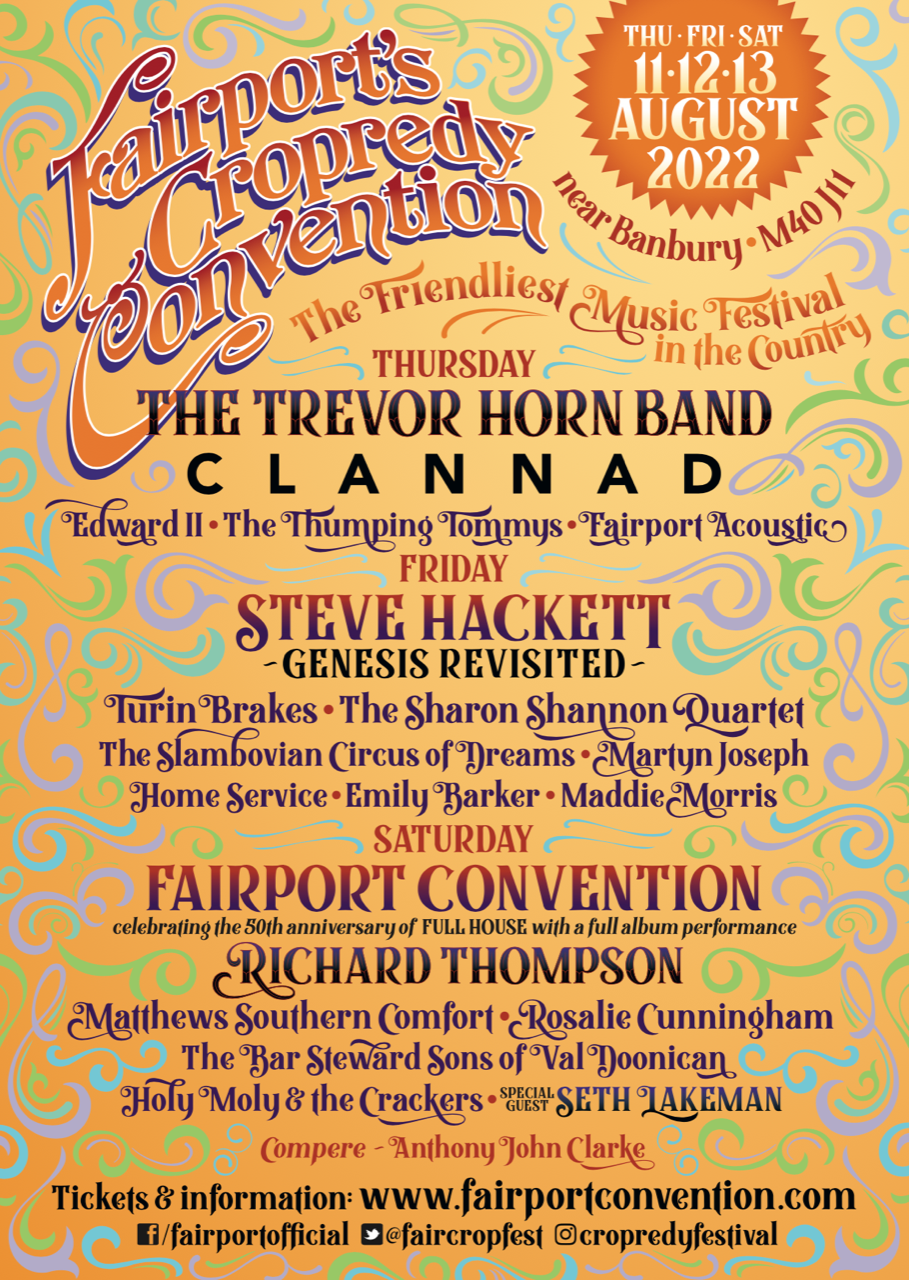 Fairport's 2022 Spring tour show features a mix of long-established favourites and some surprises from releases old and new, including their latest album, "Shuffle & Go", which was released just before 'lockdown' in 2020.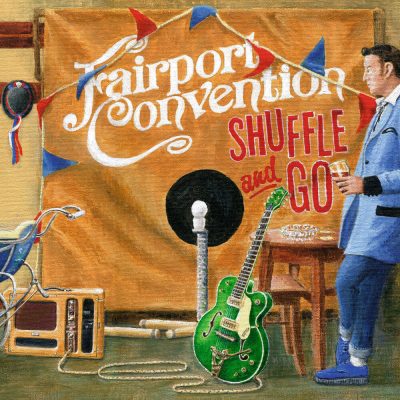 Fresh off of the back of their hugely successful Winter live dates, the spring tour will see the band play a variety of venues throughout England and Wales, including the Northern Kin Festival in Bishop Auckland and Folk on the Pier in Cromer.
Fairport Convention has been making music for over fifty-five years.Credited with originating British folk-rock music, the band has been through many changes, but the current members retain a passion for live performance.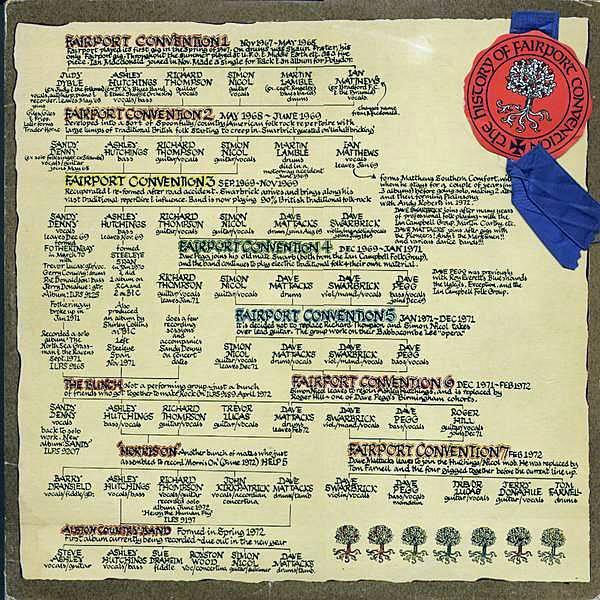 Fairport Convention won a coveted BBC Lifetime Achievement Award; Radio 2 listeners voted Fairport's ground-breaking album "Liege & Lief" 'The Most Influential Folk Album of All Time'; and their story has been celebrated with a major documentary on Sky Arts.
Fairport Convention features Simon Nicol on guitar and vocals, Dave Pegg on bass guitar, Chris Leslie on fiddle, mandolin and vocals, Ric Sanders on violin and Gerry Conway on drums and percussion.
Read Dave Pegg's "Track Record" choices, below the video of Fairport Convention with Sandy Denny performing the band's legendary show/festival closer, "Meet On The Ledge".
Tour dates below….
Dave Pegg's "Track Record"
1. First song you recall hearing as a child?

The nursery rhyme: "Baa Baa Black Sheep."
2. First single you owned?

"Apache" by the Shadows.
3. First LP/album you owned?

"The Shadows" (mono).
4. First CD you owned?
I can't remember!
5. Last music you bought and in what format (CD/vinyl/digital download)?
"Rough and Rowdy Ways: Bob Dylan on CD.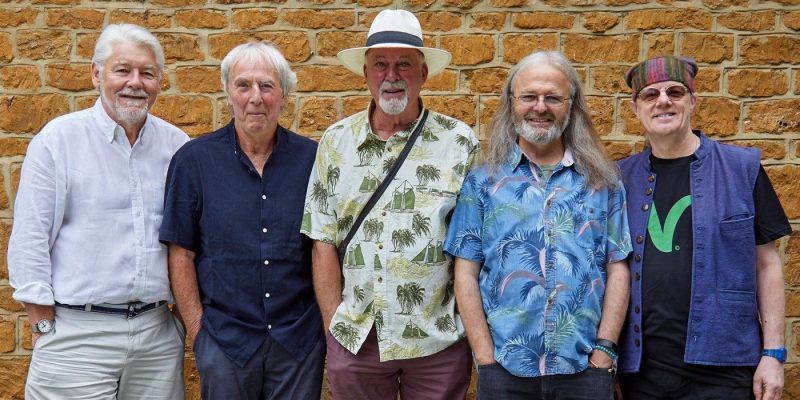 6. Which album would you be happy to receive as a gift?

Anything by James Taylor.
7. Favourite album? (Choose more than one if need be…)

"Aretha's Jazz:" Aretha Franklin compilation.
"Blue" by  Joni Mitchell.
"Bryter Later" by Nick Drake
8. Best record ever made (can be single/album/EP – and choose more than
one if need be)?
The Beatles: "Sgt. Peppers Lonely Hearts Club Band".
"The Band."
"After The Goldrush" by Neil Young.
9. Guilty secret (or anything unusual or perhaps unexpected) in your music
collection?
None!
10. What does music mean to you and how does it make you feel?

It's what I wanted to do when I left school, and I am so happy that I was lucky enough to be able to do it for a living, and get to play with some amazing musicians in some of the world's best venues. I still love discovering things and I'm learning to play the cello, which is such a great instrument.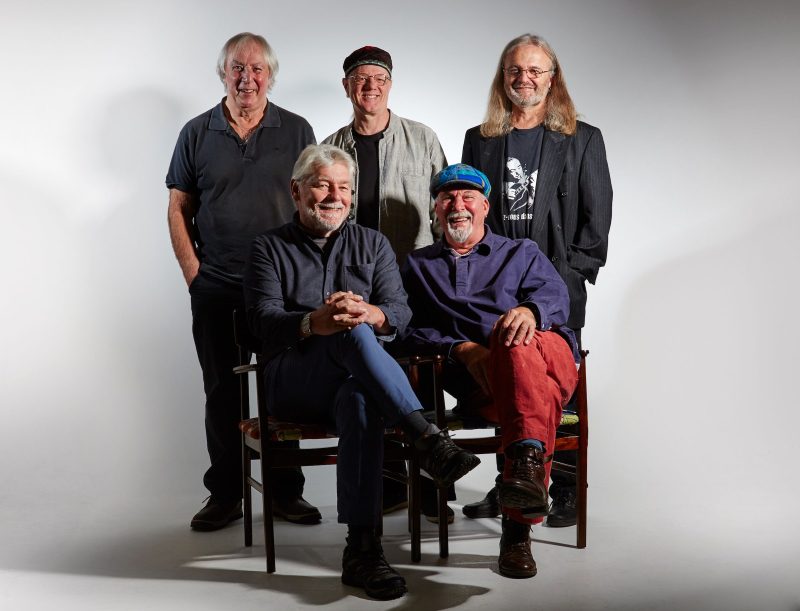 11. Which song or album is a guaranteed mood booster?

"The Jolly Springtime" by James Taylor.
12. Which song or album would be the soundtrack to a film about your life?
"Life's A Long Song" by Jethro Tull.
13. Your favourite driving track – or music to exercise-to?

"I Get A Kick Out Of You by Dolly Parton.
14.Best song or album for a romantic moment?

"You Turn Me On I'm A Radio" by Joni Mitchell.
15.Which song was played for the "First Dance" at your wedding (if you are
married) or which song would you choose if you did get married?

If I got married again i would choose "Life in the old dog yet" by Anthony
John Clarke.
16. Your choice of song to sing at karaoke?
Tomorrow is a long time. Bob Dylan.
17. Which song takes you back to your childhood – and to which specific
memory/memories? Summer Holiday by Cliff Richard. I remember queuing
up to see it in new street Birmingham.
18. Favourite band (or bands)? Beatles, Little Feat, The Band. Traffic.
19. Favourite singer (or singers)? Richard Thompson, james taylor, Joni
Mitchell, Aretha, Dolly, Sandy Denny, Ralph McTell, Anna Ryder.
20. Which song would you like played at your funeral? Meet on the Ledge by
Fairport Convention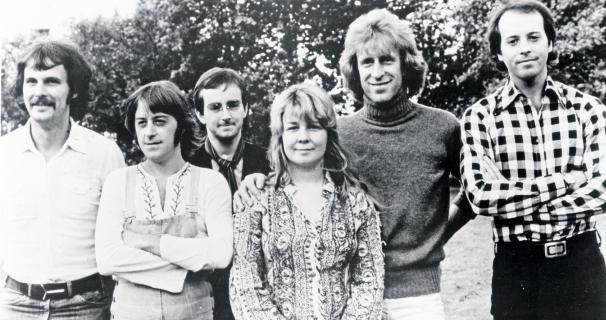 ---
Remaining Spring tour dates…
Wed, 18th May 2022
Walsall
Walsall Arena 
Thu, 19th May 2022
Stamford
Corn Exchange 
Fri, 20th May 2022
Malton
The Milton Rooms 
Sat, 21st May 2022
Castleton
Peak Cavern 
Sun, 22nd May 2022
Burton upon Trent
Brewhouse Arts Centre 
Tue, 24th May 2022
Leeds
City Varieties Music Hall
Wed, 25th May 2022
Leek
The Foxlowe Arts Centre
Thu, 26th May 2022
Tenbury Wells
The Regal 
Fri, 27th May 2022
Milford Haven
The Torch Theatre
Sat, 28th May 2022
Pentyrch
Acapela Studio 
Sun, 29th May 2022
Chipping Norton
The Theatre
Tue, 31st May 2022
Canterbury
Malthouse Theatre 
Wed, 1st June 2022
Emsworth
St James' Church
Thu, 02nd June 2022
Hailsham
The Pavilion 
Fri, 03rd June 2022
Cranbrook
St Dunstan's Church
Sat, 04th June 2022
Beckenham
The Arts at St Georges 
Sun, 05th June 2022
East Hagbourne
Fleur De Lys 
---