For those of you out there who have yet to come across the glorious music of Canada's The Bros. Landreth – and they are blood/siblings/kin – Joey and Dave, get yourself a copy of their third album, "Come Morning" which drops this Friday 13th May. A Friday the 13th which will be far from unlucky: A stunning release…
Once you soak up the faultless 11-track long player, grab a ticket to see 'em live when they are over here in the UK on tour for nine dates from 1st September @ Shepherd's Bush Empire in London, through dates in Birmingham, Narbeth Wales, Bristol, Derby, Sheffield, Glasgow, Manchester and Oxford.
For a taster of what they have to offer, we run the video to their second single taken from the incoming new album, the gorgeously atmospheric"What In The World", below…
So…the Bros. Landreth. Joey and Dave. World class musicianship, Joey's other-worldly slide guitar skills, the vocals are breath-taking, the material is emotion-soaked and blends country and Americana with a soulfulness that could heal the sick! Production is potential Grammy-winning fodder…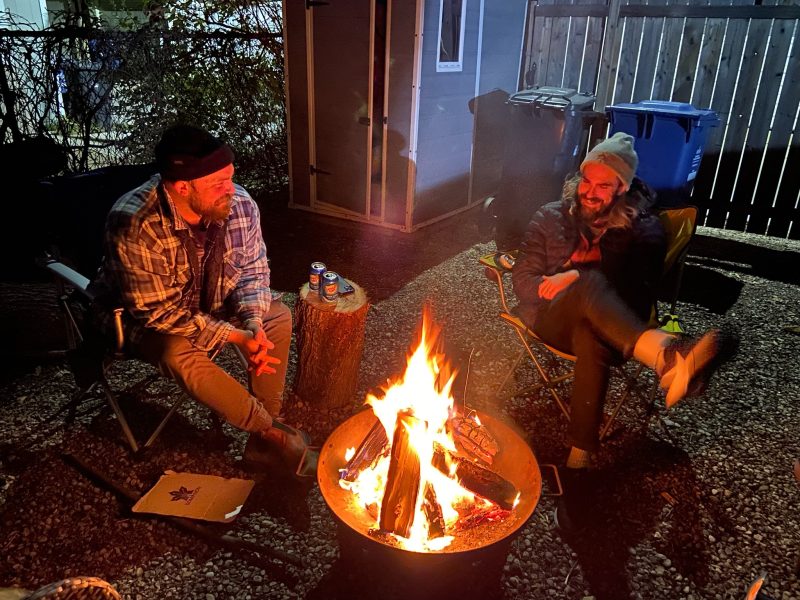 Sound a bit OTT in praise? Well, if you don't believe our word; get a load of what Bonnie Raitt thinks about the boys. "I haven't liked a band as much as The Bros. Landreth in a long time. To hear this kind of funky, southern style rock played with such originality and soul will knock you out." See? Bonnie knows…
The JUNO-winning (Canada's Grammy equivalent) pair penned the new single (and one more track – "After The Rain") with Jonathan Singleton (Blake Shelton, Darius Rucker, Little Big Town).
It is a love song that tries to answer the question: "What would I do without you in my life?". Since their first collaboration "Made Up Mind" back in 2014, the brothers have often reminisced about their session with Jonathan, highlighting how it was one of their first really formative co-writes.
The most immersive, emotive record of the Landreth's career, upcoming album "Come Morning'" finds the brothers lacing their melody-driven songs with layers of atmospheric synth, organ, and textured guitar.
The group's previous albums shone a light on their strength as a live act, capturing the spontaneity and sonic stomp of a band of hard-touring road warriors. "Come Morning" showcases the introspection and clarity that comes with a long period of rest.
On hand for the album are: Greg Koller (Mix & Master Engineer – Blake Mills, Mac Miller, Dawes, Perfume Genius) and Aaron Sterling (Drummer – John Mayer, Taylor Swift, Shawn Mendes, Lana Del Rey). Joe Pisapia delivers some lovely pedal steel licks. Guest vocal from Leith Ross on one cut.
"The overarching theme here is hope," says Joey, who shared production duties with longtime collaborator, Murray Pulver. "Many of these songs lean into the tough stuff, like processing emotional trauma and finding strength on the other side.
"It's a bit of a myth that you're ever done working on that. Dave and I have just begun the journey, and that's why this record represents the rebirth we wanted '(previous album) 87 to be. We're working through the pain, processing it, unpacking our baggage, and beginning to move forward. Last time, we were just walking on a rug that had all kinds of stuff swept under it."
Forced to keep a tight circle due to Covid restrictions, Joey and Dave made "Come Morning" in near-seclusion, pulling long hours in the studio and building songs one instrument at a time. Joey took an understated approach to the guitar, saving his big solos for key moments. He placed an equal emphasis on keyboards, beefing up the recordings with Hammond organ and analogue synth'.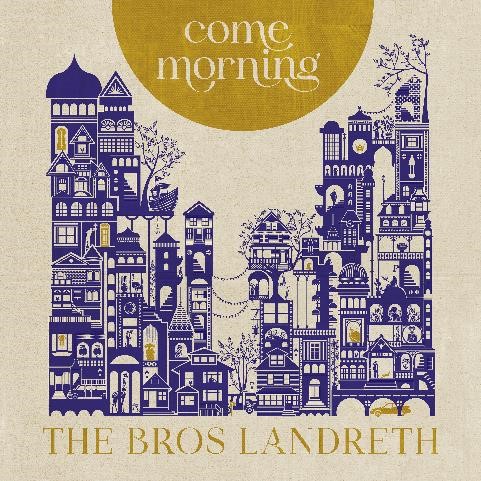 After pursuing separate careers as sidemen, Joey and Dave Landreth launched The Bros. Landreth in 2013 with "Let It Lie", a debut album that drew upon the shared soundtrack of their childhood — Bonnie Raitt's blues, Little Feat's funky country-rock, Ry Cooder's eclectic instrumentals, Lyle Lovett's twangy traditionalism — for a sound that saluted the past while planting its flag firmly in the present.
"Let It Lie'"was a hit on both sides of the Atlantic, winning the 2015 JUNO Award for "Roots & Traditional Album Of The Year – Group," earning The Bros. Landreth a nomination for "International Artist of the Year" at the 2016 UK Americana Music Awards, and receiving praise from heroes like Bonnie Raitt (who this year releases her own version of the Bros song "Made Up Mind").
Years of near-constant touring left the brothers exhausted, so the band took a three-year break before regrouping for their 2019 record "87." An accompanying tour and promo' were  cut short by the Covid-19 pandemic.
Shows cancelled, marketing initiatives abandoned, but with all the distractions evaporating overnight, the brothers managed to find a clarity of purpose as artists and creative partners that they hadn't managed to connect with since they first started the band almost 10 years before. With all the fog lifted, the only thing they wanted to do was to write songs and play them together, and the result is the quite wonderful, "Come Morning."
The Bros. Landreth new album 'Come Morning' is out May 13th 2022 via their own label, Birthday Cake Records.
---
UK Tour dates: 
Thurs., Sep. 1 | O2 Shepherd's Bush Empire | London
Fri., Sep. 2 | Academy 3 | Birmingham
Sat., Sep. 3 | Queens Hall Narberth | Wales
Sun., Sep. 4 | Thekla | Bristol
Mon., Sep. 5 | The Venue | Derby
Tues., Sep. 6 | Greystones | Sheffield
Wed., Sep. 7 | Room 2 | Glasgow
Thurs., Sep. 8 | Academy 3 | Manchester
Fri., Sep. 9 | Academy 2 | Oxford