"Tiptoe" is the powerful new single from "One To Watch", 19-year-old BEX (stylised upper case) from Guildford, in the UK – her 2022 debut release.
A punk-rocker who wants the music to speak again, says BEX, who specialises in hard-hitting riffs, feminist lyrics and cutting-edge videos.
She takes influence from her favourite bands: Rage Against The Machine, Paramore, System of a Down and The Pretty Reckless.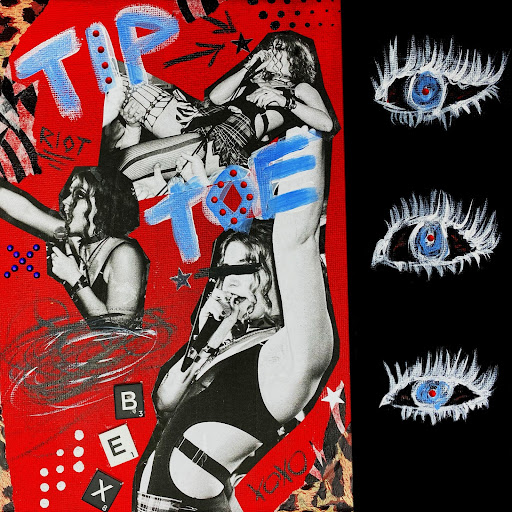 BEX says: "The song is filled with a lot of rage and rebellion against female norms, standing up for myself/ourselves and other females who have been in vulnerable situations. The track is in favour of post modern feminism."
Recorded in the first lockdown, "Tiptoe," is produced by Sam Cramer, and with BEX's bass tones all created by hand on a custom pedalboard.
"Tiptoe" arrives with a vivid official video co-directed by BEX herself and videographer/photographer Olivia Brissett.