UK singer-songwriter Jennah has triumphed over her inner-demons and being badly bullied back in her schooldays, to stay sober and clean for more than three years from long-term addiction to booze and drugs.
To celebrate that personal achievement she has self-funded her superb debut album, "Romance Is Dead". The Northamptonshire-based artist has penned (with a mystery co-writer/producer who prefers the shadows and for Jennah to take all of the spotlight) 10 original songs for the album, which will be released 6th May 2022.
A mixture of raunchy rock songs, jaunty pop tracks and power ballads that showcase a cracking set of pipes; aka a very decent voice. Nine of the 10 songs in this collection have been released as digital singles, with the unreleased title track completing the album's set.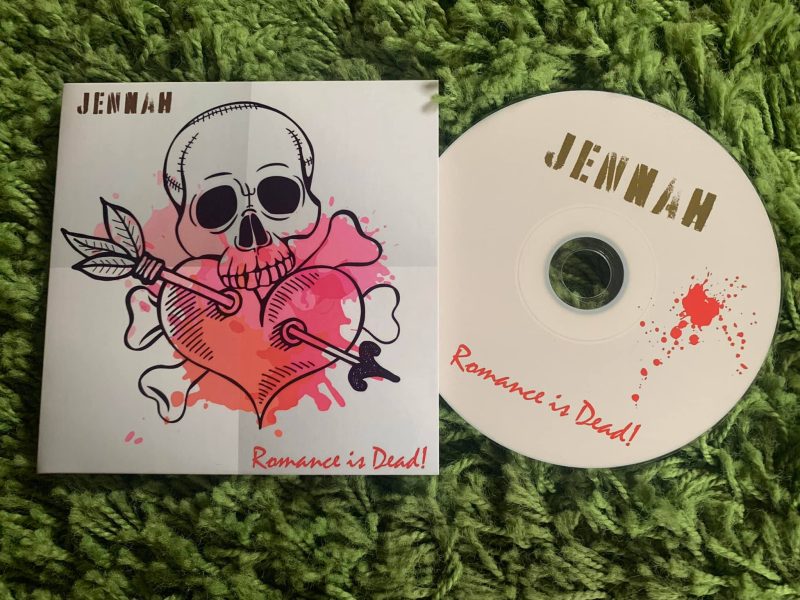 Jennah (Hone) has notched up in excess of 50,000 social media hits in the last year or so and this new album will boost that mahoosively, we think….
Rambunctious opening track "Firing Line" has an anthemic theatrical vibe to it, and Jennah's powerhouse vocal holds the attention throughout. Think Carole Decker/T'Pau/Bonnie Tyler territory.
The contrast between the more gutsy rocking stuff, and the power ballads (where she could probably belt them out in her sleep!), and with the more restrained, controlled moments via the softer style songs, is palpable. The gorgeous ballads,  "Cold" and "Honesty" are lovely. She gets right inside these well-crafted songs, and connects emotionally. Tissues at the ready!
On much of this set, 34-year-old Jennah could be mistaken for the big star of a blockbuster musical movie or Broadway production. Yes, her vocal is that good. The likes of Lord Andrew Lloyd Webber or Sir Cameron Mackintosh should be taking a listen to our Jennah, PDQ.
Willy Russell's magnificent "Blood Brothers"…. Man. she'd be a shoo-in for that material. If she could act as well as she can sing, Ms. Jennah could be primed to be the next big thing in musical theatre/big screen musicals with the right break.
The rockier stuff, such as the ballsy "Burn", has that classic Jim Steinman flavour. The poppy stuff and the ballads, aside from the cinematic/theatrical sound, perhaps nod towards early Madonna (such as the sweet "Hold On Tight"), especially in Jennah's tone and vocal timbre.
The penultimate cut here, "All This Talk" has a gothic, Kate Bush feel, and sees Jennah pushing her range and upper register, which works well. The radio-friendly title-track closer "Romance Is Dead", is sure to become a much-requested live staple in her set – a real show-stopper.
She's won a clutch of national and international singing and songwriting contests over the last few years, and she creates her own music videos; managing her own singing career, which combines bread and butter covers gigs across the Midlands with her original material shows and recording sessions.
Jennah's mission statement is to use her music and emotionally charged lyrical content as a platform to share her story of overcoming personal adversity, to inspire others to make positive changes to their lives and find their way through tough times.
Passion, pain, survival, determination…it's all here writ large in traffic-stopping, from-the-heart vocal performances x 10. A cathartic musical therapy session to exorcise a few ghosts by a previously troubled soul who has found her way to the one thing that perhaps makes her feel invincible, and gives her hope even at her lowest ebb. We all know that feeling, don't we? "Who knew rock bottom had a basement!"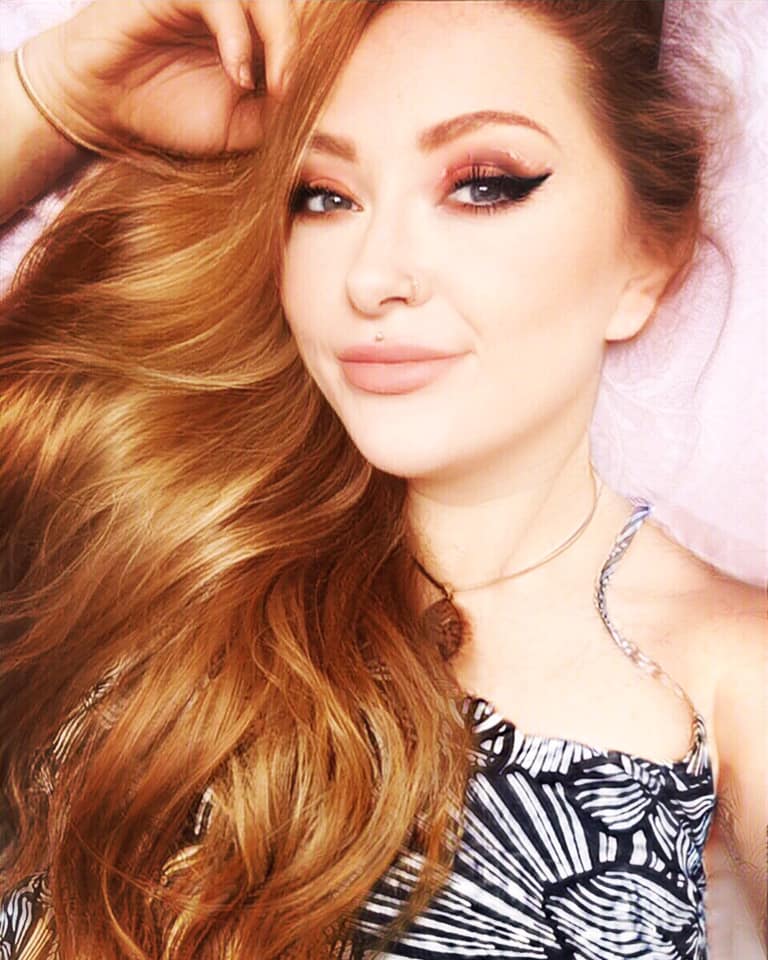 Well, for this gal, music and the unwavering support of her family was and is her saviour. A gut punching comment from Jennah on Mother's Day 2022 sums up how seriously she takes her sobriety and her recovery after more than three years clean: "One of the biggest gifts of recovery is knowing that this woman no longer lays awake at night planning my funeral…."
Jennah could well have been filed under, "great singers that got away and never got that break they deserved." Not for long, if the right ears hear this very impressive debut long player. Bravo….
Jennah's debut album "Romance Is Dead" will be released digitally via 'highly recommended records' on 6th May 2022. The CD version is available to pre-order now via her website: https://www.jennah.co